Looking for the best honeymoon destinations in January? We'll show you the top honeymoon spots to start your new year in style.
January is a special time when many couples set goals for their future, make well-intentioned resolutions, and recover from the endless office parties and carefree carb-loading that is December.

But what if we told you that some of our favorite honeymoon destinations are at their best in January? True story.

Hotel rates are often lower, beaches and hiking trails are less crowded, and you have plenty of options for cold-weather or warm-weather vacations.

Whether you're looking for the best tropical honeymoon destinations in January or want to stroll hand in hand knee-deep in snow, we'll help you find your dream destination for a January honeymoon.
January Honeymoon Destinations
Cabo San Lucas, Mexico
Best For: January Honeymoon in Mexico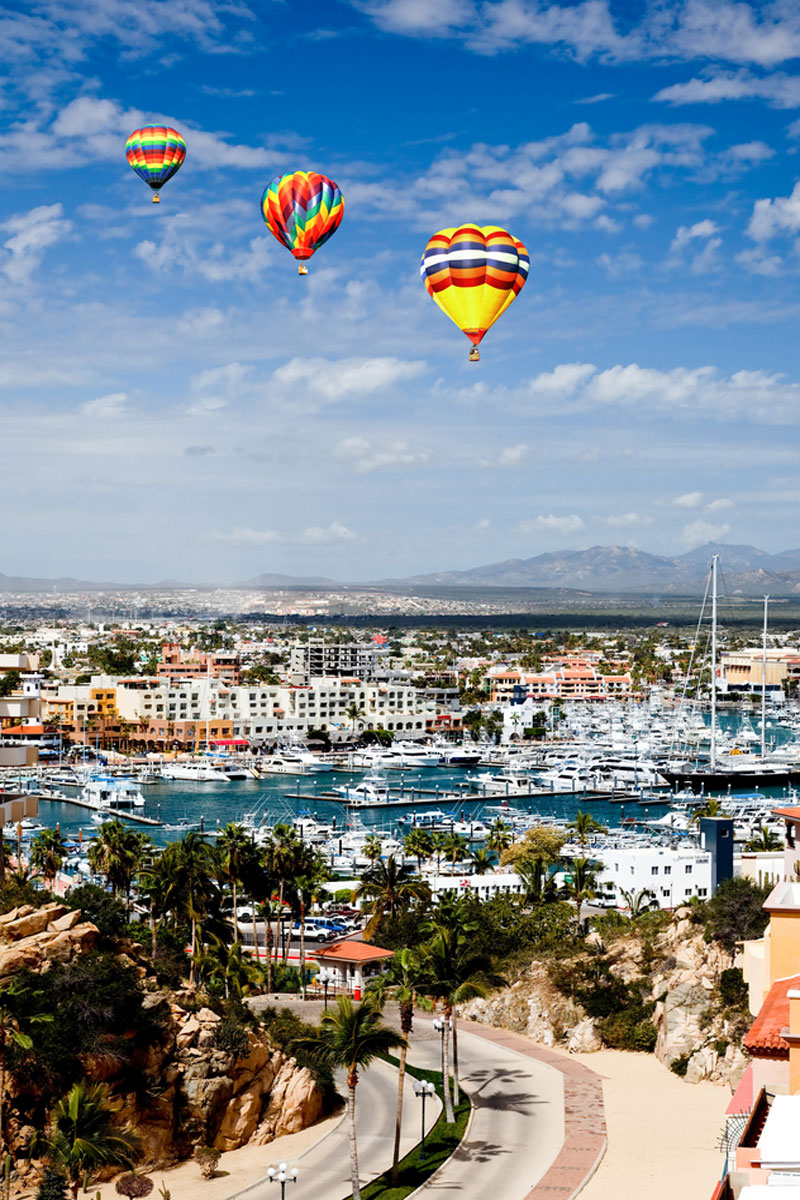 Cabo San Lucas is most famous for being a popular destination for spring breakers and families. But Baja is a great location for couples too, and January is the perfect time to experience it.
The average high is around 80°F, making it a great time of year to enjoy all the outdoor activities that makes Cabo one of the best Mexico honeymoon destinations. Golfing at Cabo del Sol, snorkeling in Santa Maria Bay, and laying on Lover's Beach are just a few of the many things to do.
At night, the temperatures rarely dip much past 60°F, so you can enjoy a romantic meal outside without feeling too chilly or enjoy cocktail hour at a beach club on your beachside honeymoon.
Suggested Honeymoon Duration: 5-7 Days
Suggested Stay: Casa Dorada Los Cabos Resort & Spa
Dolomites, Italy
Best For: Honeymoon on the Slopes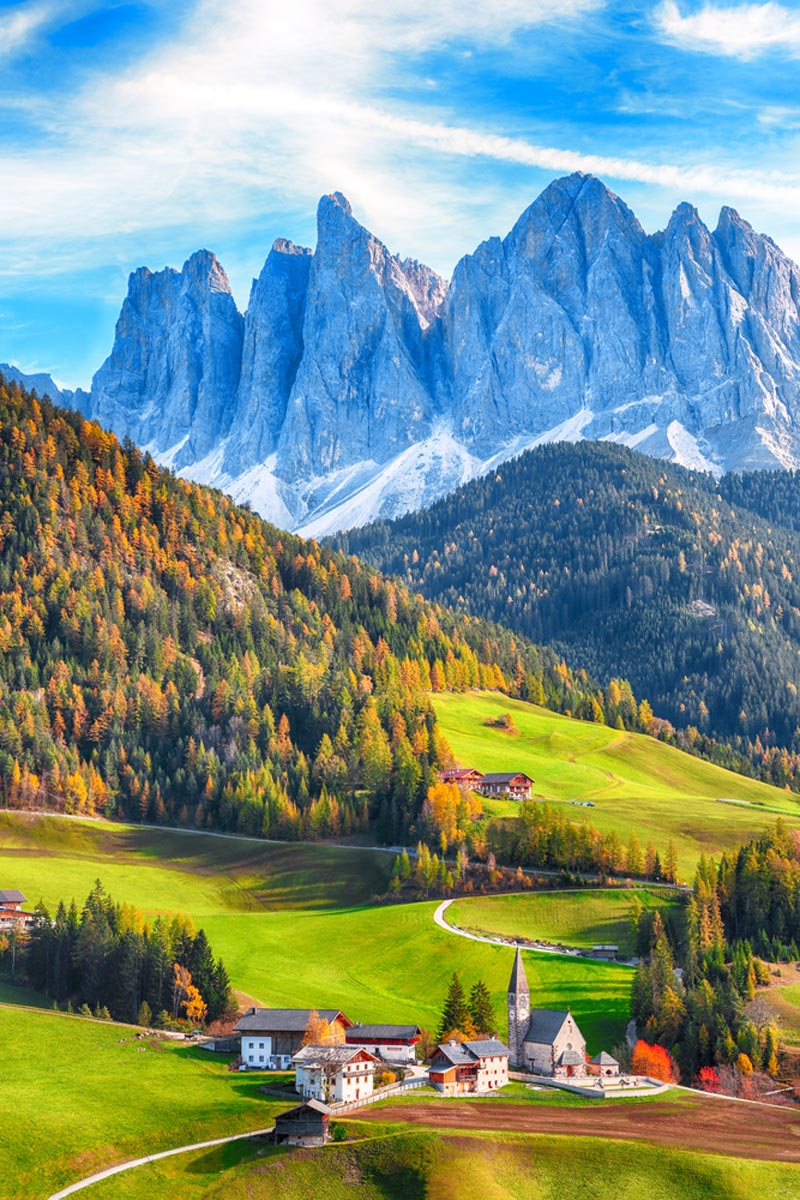 Many couples head to the Swiss or French Alps for their honeymoons, and we're here for it. But have you considered a visit to the Dolomites in Italy for your January honeymoon? You Should.

World-class ski resorts like Madonna di Campiglio, which overlooks the UNESCO-stamped Brenta Dolomites, offer excellent ski runs in a serene setting.

When you want to relax, luxe accommodations allow you to pamper yourself at the spa or sit back in your luxury suite overlooking the snow-capped mountains. Sounds perfect, right?

But one of our favorite ideas for a Dolomites honeymoon in January is a horse-drawn carriage ride through the snow in nearby Pellizzano at Agritur Bontempelli. If you can think of anything more romantic, let us know.
Suggested Honeymoon Duration: 7 Days
Suggested Stay: Lefay Resort & Spa Lago Di Garda
Tahiti
Best For: Tropical January Honeymoon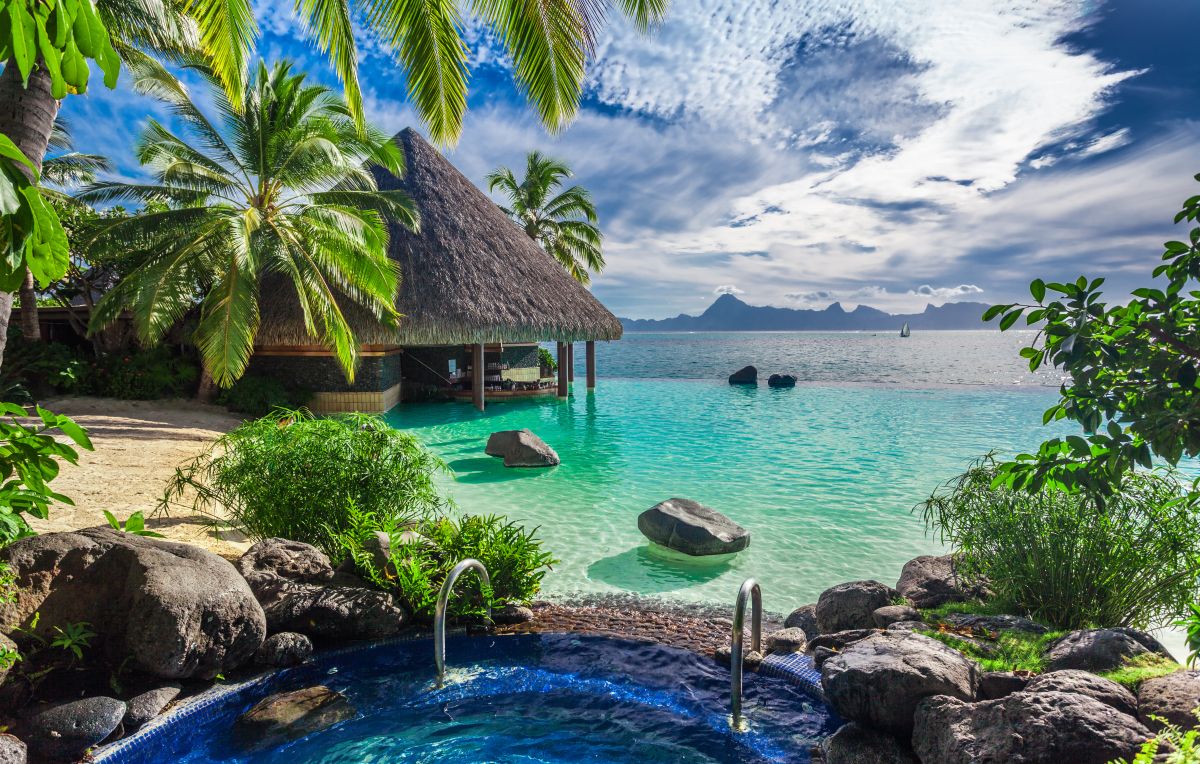 It may not feel like it when you're stuck inside your house looking out at snow, sleet, or rain – but if you're heading to Tahiti for your January honeymoon, summer is in peak form.

With average temps over 82°F, you'll have lots of time to hit the beaches and hiking trails in the jungles, even if it does rain in short spells throughout the day.

Pack your swimsuit, water-resistant hiking boots, and appetite for adventure – the surfing, scuba diving, and hiking in Tahiti are as good as it gets.
Suggested Honeymoon Duration: 10 Days
Suggested Stay: Hilton Hotel Tahiti
Palm Springs, California
Best For: A Honeymoon in the Desert
Planning a January honeymoon in this SoCal hotspot offers perfect temperatures for hiking, golfing, and taking the Palm Springs Aerial Tramway up Chino Canyon for epic views of the Coachella Valley.
We always love hiking in the desert, but heading to nearby Joshua Tree National Park is much more pleasant when the temperatures average 63°F in January. Palm Springs itself is much warmer, with average highs around 71°F.

What is there to do in Palm Springs in January? Plenty.

Want the perfect January itinerary for Palm Springs? Hit up the famous hot springs at Spa at Séc-he and hike the desert and canyon trails during the day before cocktails and dinner at the MCM hotspot, The Tropicale Palm Springs, at night. Trust us.
Suggested Honeymoon Duration: 3-5 Days
Suggested Stay: The Colony Palms Hotel and Bungalows
New Zealand
Best For: Hiking Glaciers, Rainforests, and Middle-Earth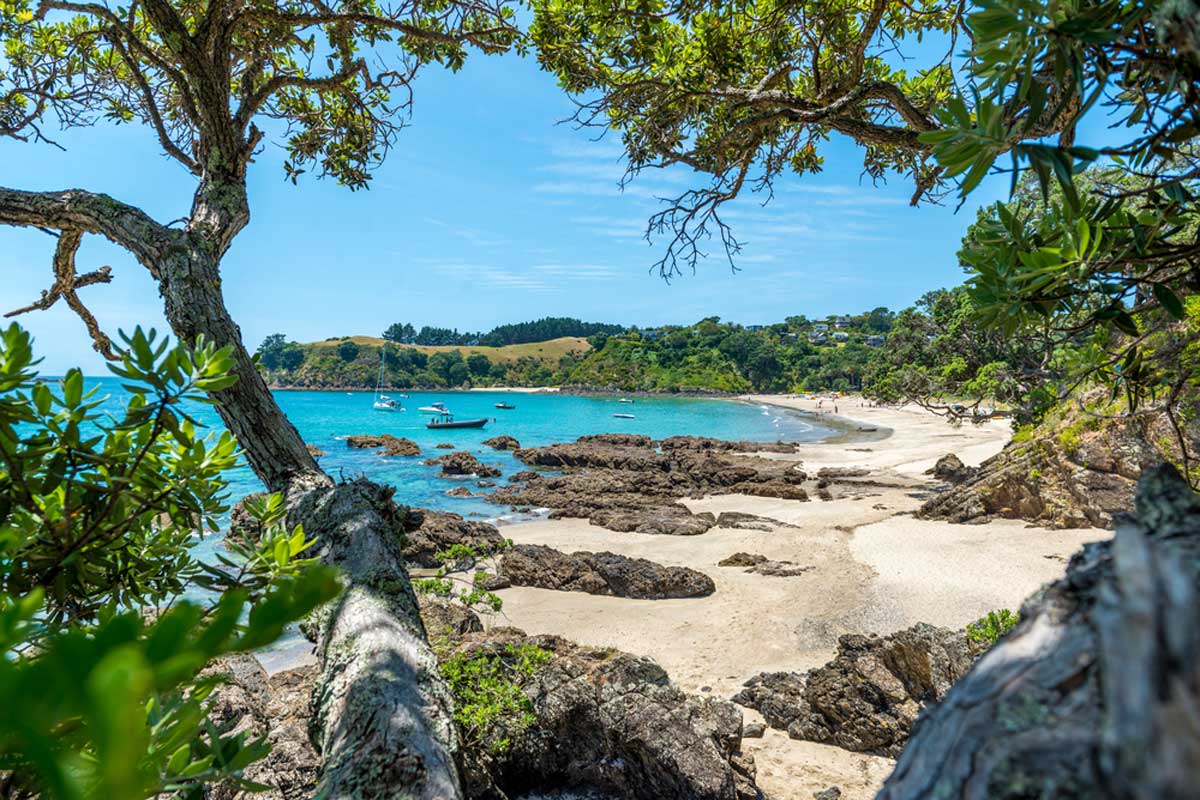 New Zealand offers a lot to do year-round. But it's also one of our favorite honeymoon destinations in January because the weather is warmest, allowing you to see the lush green landscapes in full bloom.
The hiking in New Zealand is, in a word, epic.

But visiting in January allows you to enjoy warmer weather at one of our favorite ideas for a unique honeymoon hike, at the Franz Josef Glacier. You'll get temperatures around 60°F (warm for this area), giving you the chance to explore the icy trails a bit more comfortably.

But New Zealand also offers incredibly rich rainforests and picturesque green mountain hikes. Hike the towering suspension bridge at Roberts Point Track on the South Island or the epic coastal trails around Abel Tasman National Park before heading to the North Island for the lush green landscapes of Hobbiton.
Suggested Honeymoon Duration: 10 Days
Suggested Stay: Te Waonui Forest Retreat
Banff, Canada
Best For: A Winter Wonderland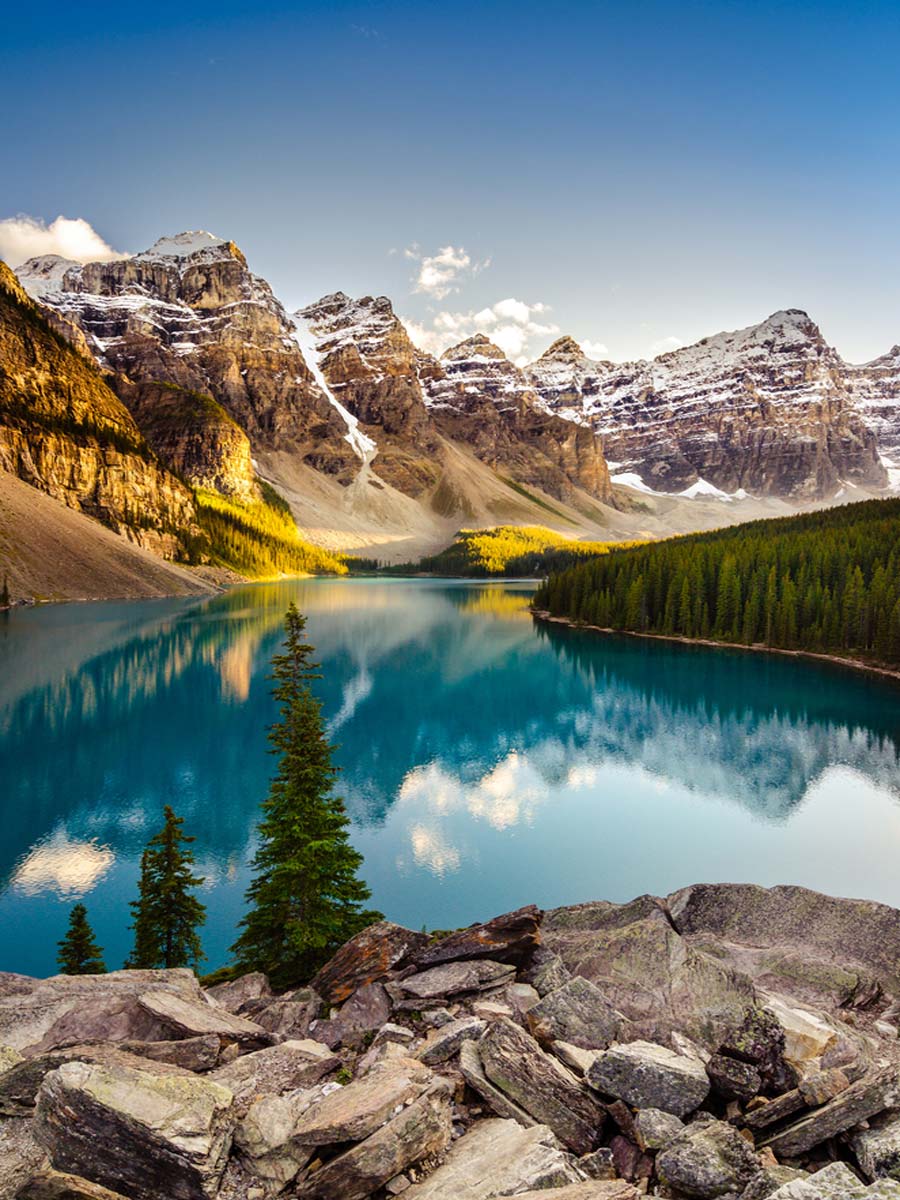 Banff, Canada is one of our favorite January honeymoon destinations for couples who want to embrace the winter weather and see everything that Canada offers in the chillier months.
The skiing and snowboarding is excellent at Sunshine Village and Mount Norquay, allowing you to experience the best of the Canadian Rockies.
But what makes Banff the best honeymoon in January is the snow-kissed scenery around town and on the hiking trails.

Imagine snow-covered pines beneath towering mountains and luxury resorts where you can share a craft cocktail by the fireplace each evening. It's perfect.
Suggested Honeymoon Duration: 5-7 Days
Suggested Stay: Fairmont Banff Springs
Roatan, Honduras
Best For: An Island Honeymoon in January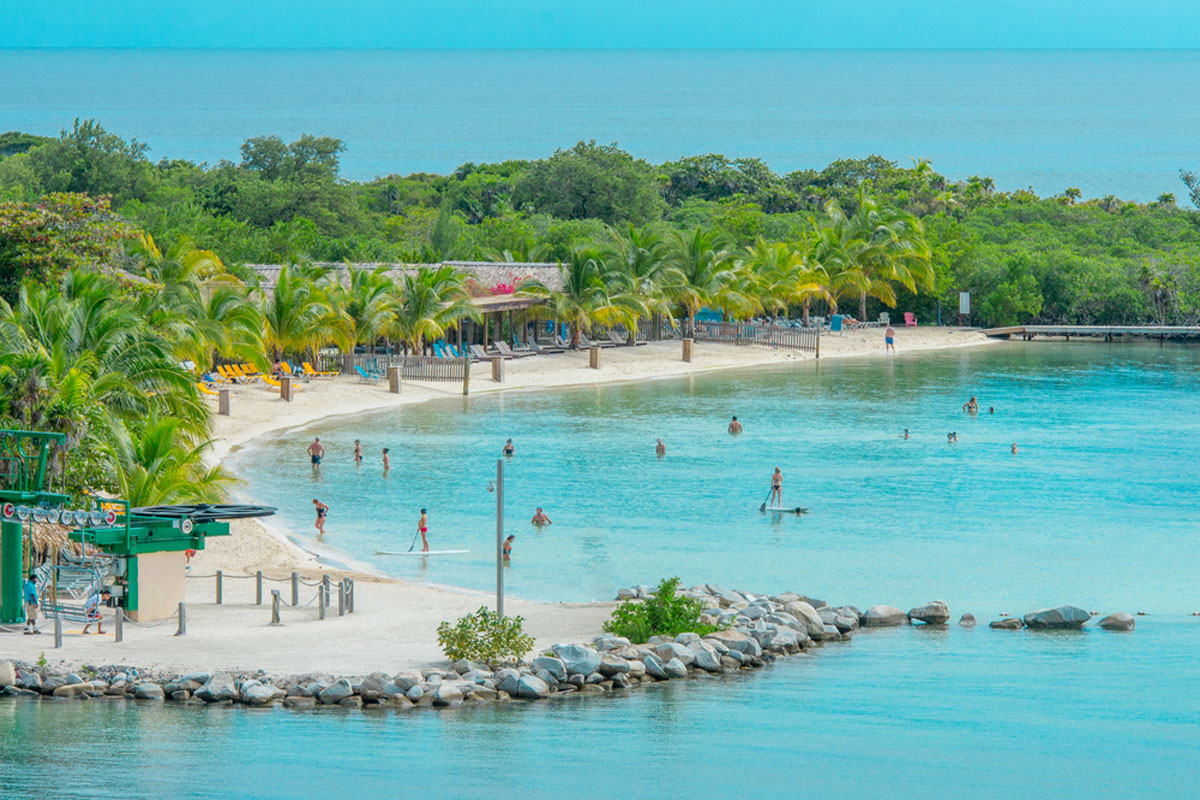 Looking for good honeymoon destinations in January? Central America offers some of our favorite honeymoon spots. Roatan, Honduras, is at the top of that list.

Haven't heard of it before? Well, that's a big reason why it's on our list.

While many honeymooners flock to the beaches of Belize and Costa Rica (we love those, too), Roatan offers white sands and peaceful island vibes at Half Moon Bay Beach, lush jungle hikes, and adorable Capuchin monkeys at Gumbalimba Park with fewer crowds.
Suggested Honeymoon Duration: 7 Days
Suggested Stay: Ibagari Boutique Hotel
Tanzania
Best For: A Safari Honeymoon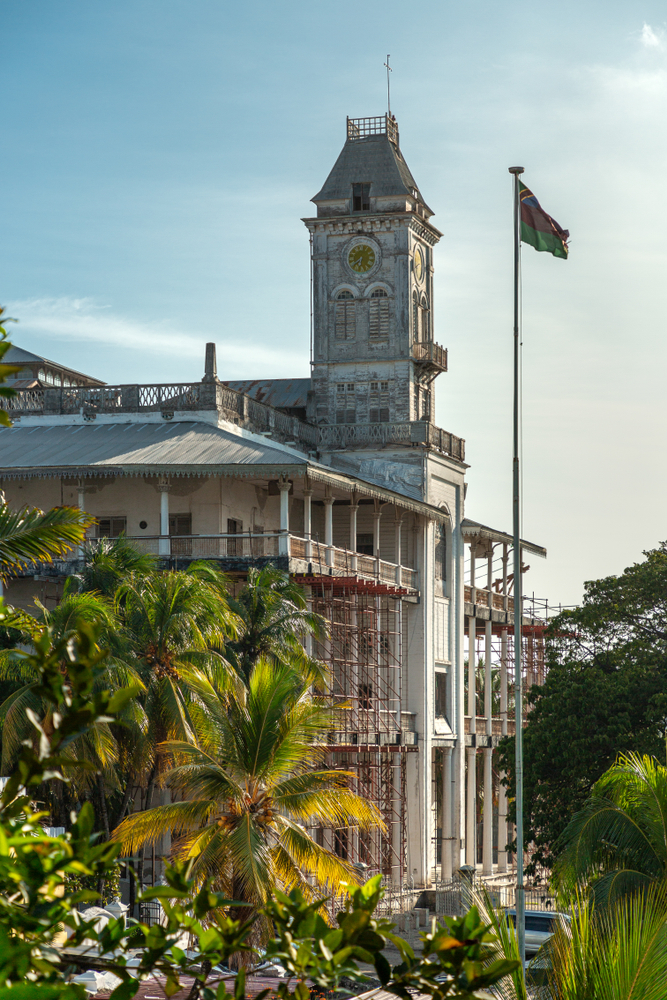 Looking for the best honeymoon destinations in Africa? Head to Tanzania, where the rainy season is winding down, and you'll enjoy perfect weather for swimming, hiking, and a safari honeymoon.

We love the idea of heading to Serengeti National Park when the park is at its greenest, where you might see some of the coolest wildlife in the world, including leopards, wildebeests, and hippos.
You can also visit Ngorongoro Conservation Area for another safari or Gombe National Park for an epic hike through rainforest jungles.

When you're ready for some time at the beach, head to the coast and enjoy the beautiful shores of Tanzania, its islands, or the nearby Zanzibar.
Suggested Honeymoon Duration: 2 Weeks
Suggested Stay: Neptune Ngorongoro Luxury Lodge – All Inclusive
Boracay, Philippines
Best For: Fun in the Sun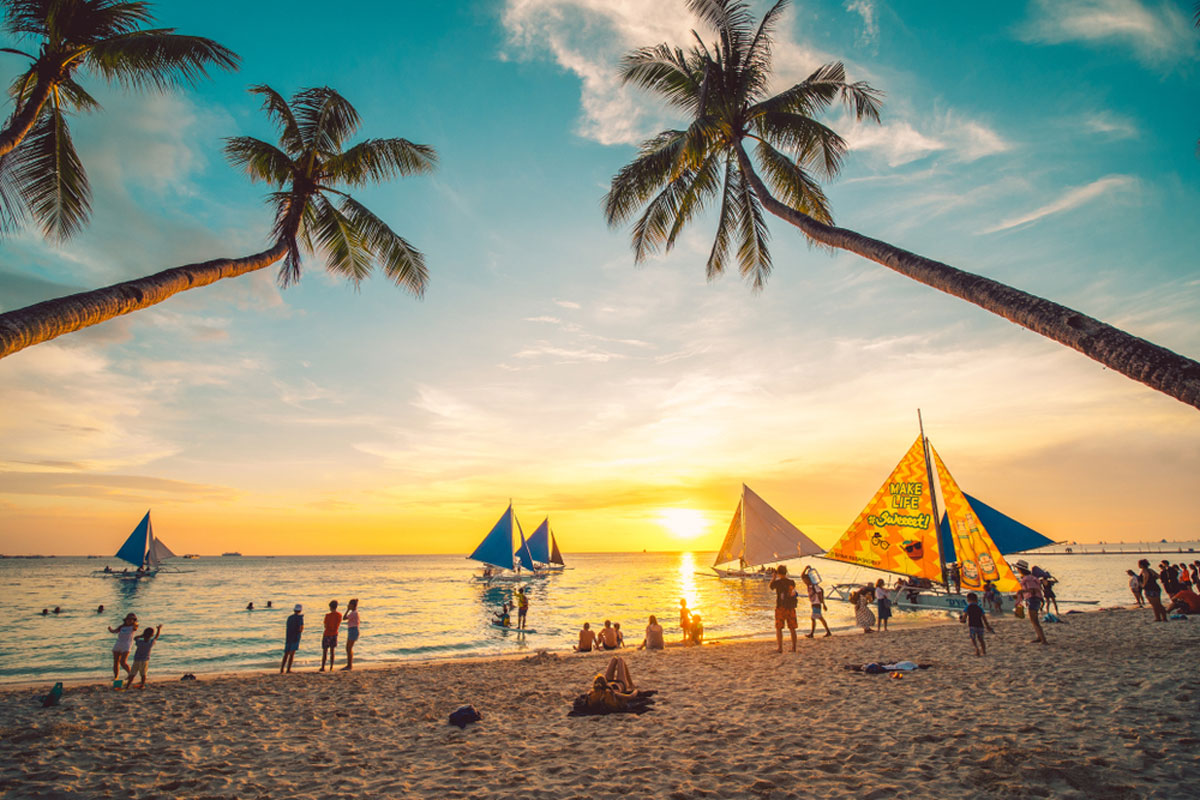 What's the best place to honeymoon in January? Head to Boracay in the Philippines and see why it's quickly becoming an international favorite for swimming, snorkeling, kayaking, and windsurfing.

You'll see warm weather in January, with temperatures often around 80°F with warm waters nearly year-round. The beaches are pristine, with White Beach being one of the most popular for the namesake sands and blue-green waters.
Suggested Honeymoon Duration: 10-14 Days
Suggested Stay: Shangri-La Boracay
Cartagena, Columbia
Best For: Beaches in South America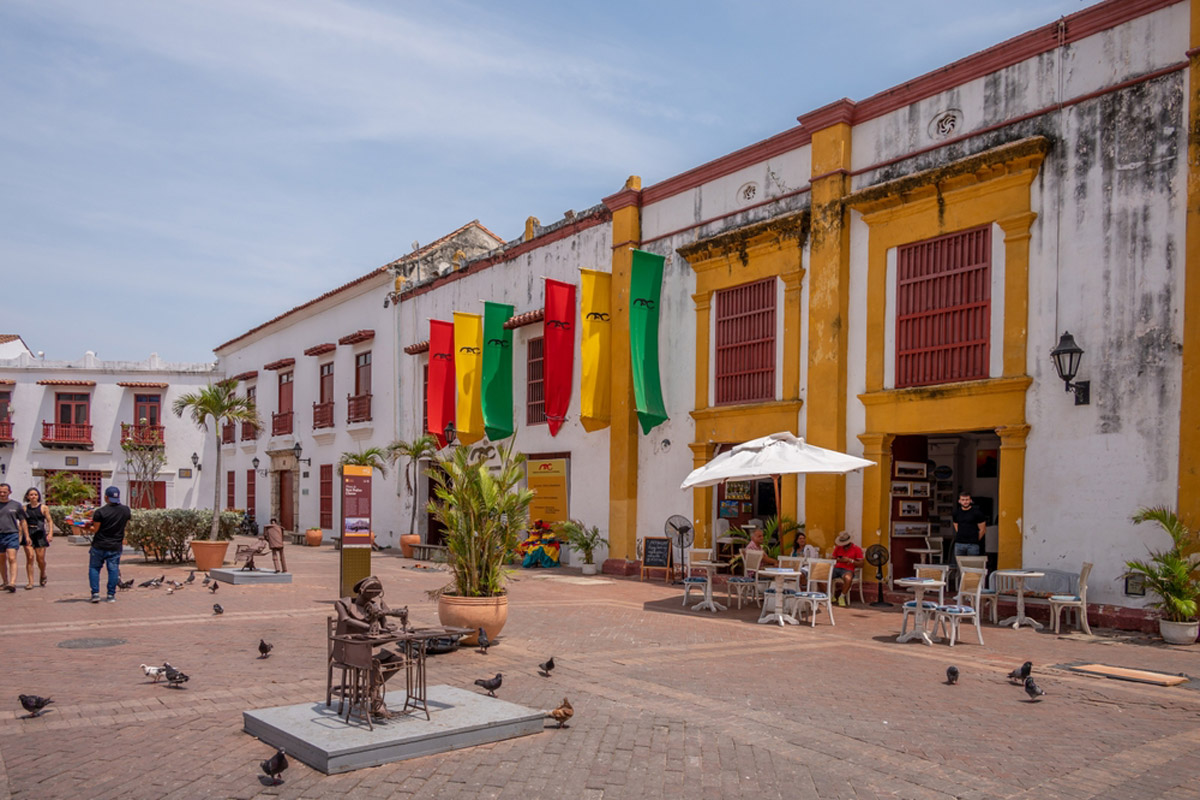 This ancient port city might not be at the top of the list for every honeymooner, but it's one of the best honeymoon destinations in January.

The weather is balmy at around 87°F, making it ideal for enjoying the Caribbean waters from beaches like Playa Mantas, Playa Blanca, and Bocagrande.

What to do while you're there? You can visit the beautiful Rosario Islands on a day trip for snorkeling and diving or explore the colonial architecture and restaurants in Plaza de la Trinidad.
Suggested Honeymoon Duration: 7-10 Days
Suggested Stay: Ananda Hotel Boutique
Budapest, Hungary
Best For: A Honeymoon in Europe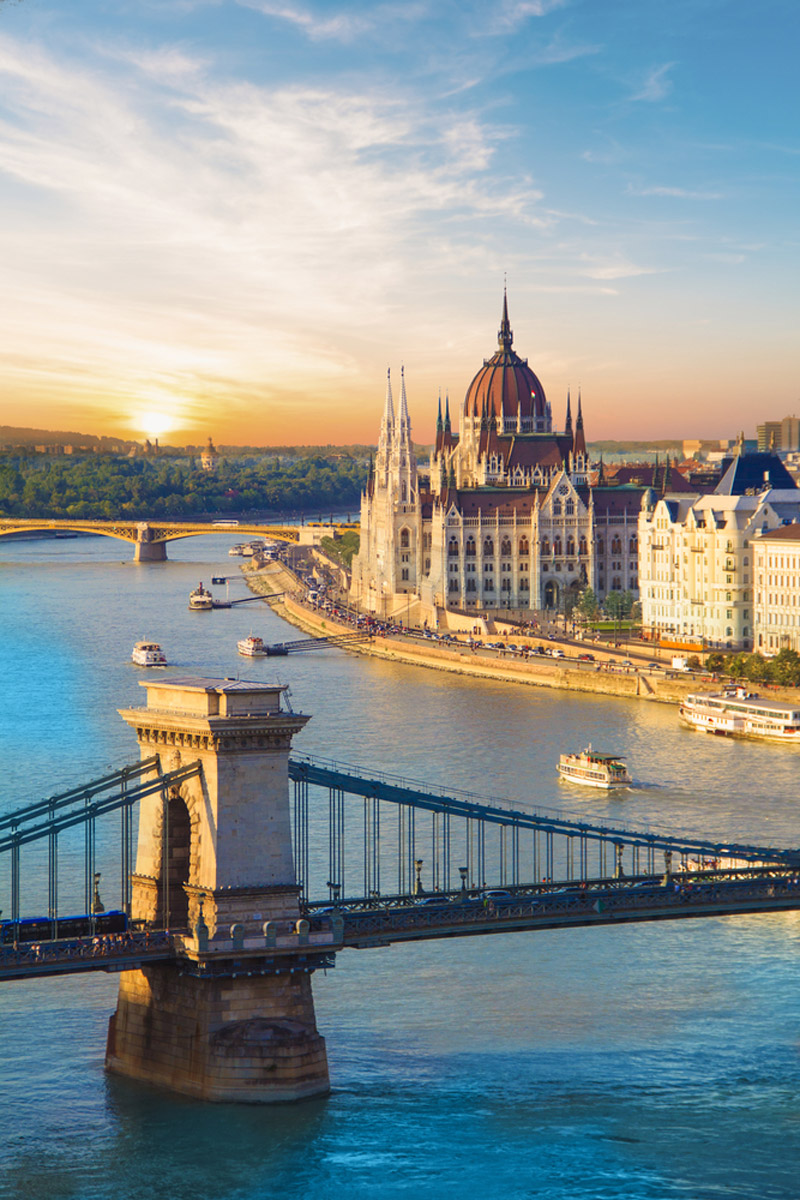 What's the best country to visit in January for a honeymoon? For couples looking for a romantic getaway in a cosmopolitan city with dramatic architecture, excellent food, and lively nightlife – Budapest is a perfect choice.
UNESCO World Heritage sites like the imposing baroque Buda Castle on the hillside and the snowy banks of the Danube River that separate the historically divided cities of Buda and Pest are stunning even as temperatures dip as low as 29°F in the evenings.
But one of our favorite reasons for a January honeymoon in Budapest is to take a dip into the famous thermal baths. Warm up in opulent settings, some (like the popular Rudas Baths) dating back to Turkish rule in the 16th century and experience first-hand one of our favorite January honeymoon ideas.
Suggested Honeymoon Duration: 5-7 Days
Suggested Stay: Corinthia Budapest
Jaipur, India
Best For: A Honeymoon in India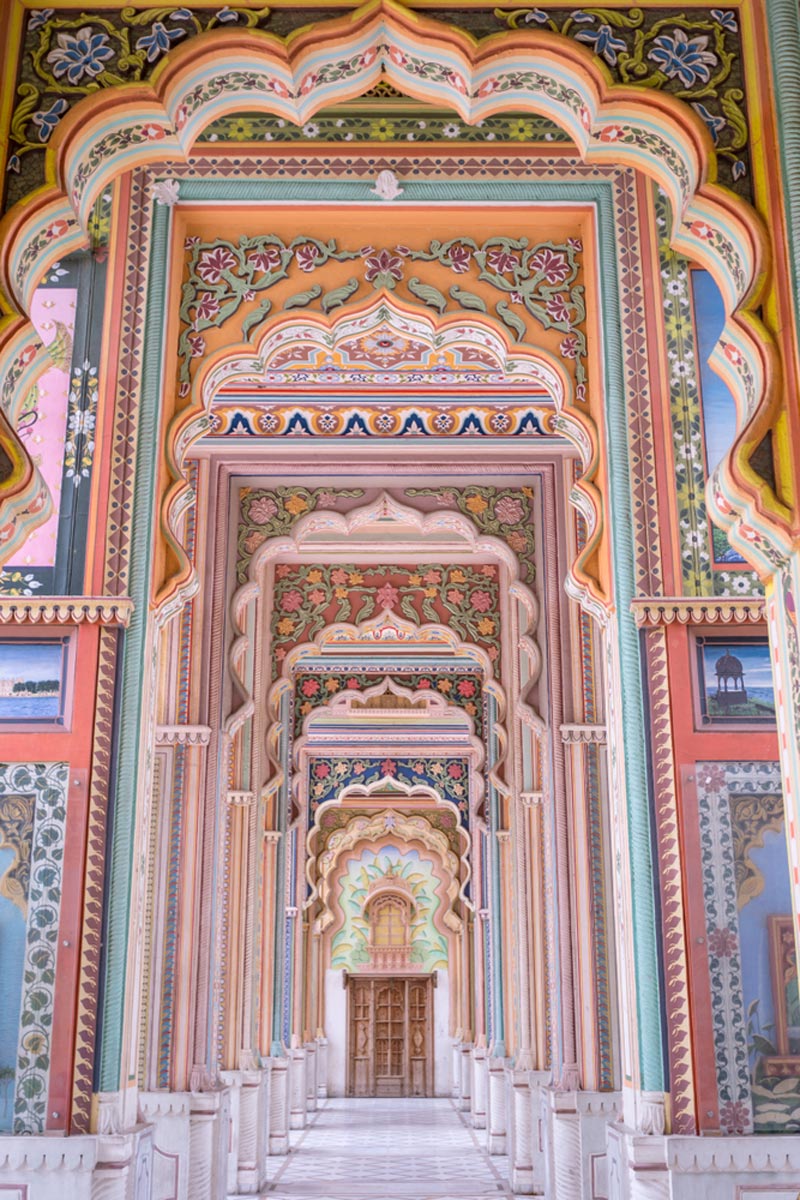 Jaipur is a colorful city known for its incredible architecture, food, and luxury hotels.

India's "Pink City" has beautiful palaces and fortresses – many of which don a soft, rosy facade, after the city painted the town pink when Queen Victoria visited in the late 19th century. Hawa Mahal is the most famous, with its red sandstone walls and beautiful design providing a royal aesthetic.

Couples looking for a culinary honeymoon will love the restaurants and street food vendors dishing up excellent regional specialties dal, a popular lentil curry dish.

And if you want to tap into adventure, you can also visit Ranthambore National Park to see wild tigers on a guided safari through the forests and meadows of Rajasthan.
Suggested Honeymoon Duration: 7-10 Days
Suggested Stay: Jai Mahal Palace
Antigua
Best For: Beaches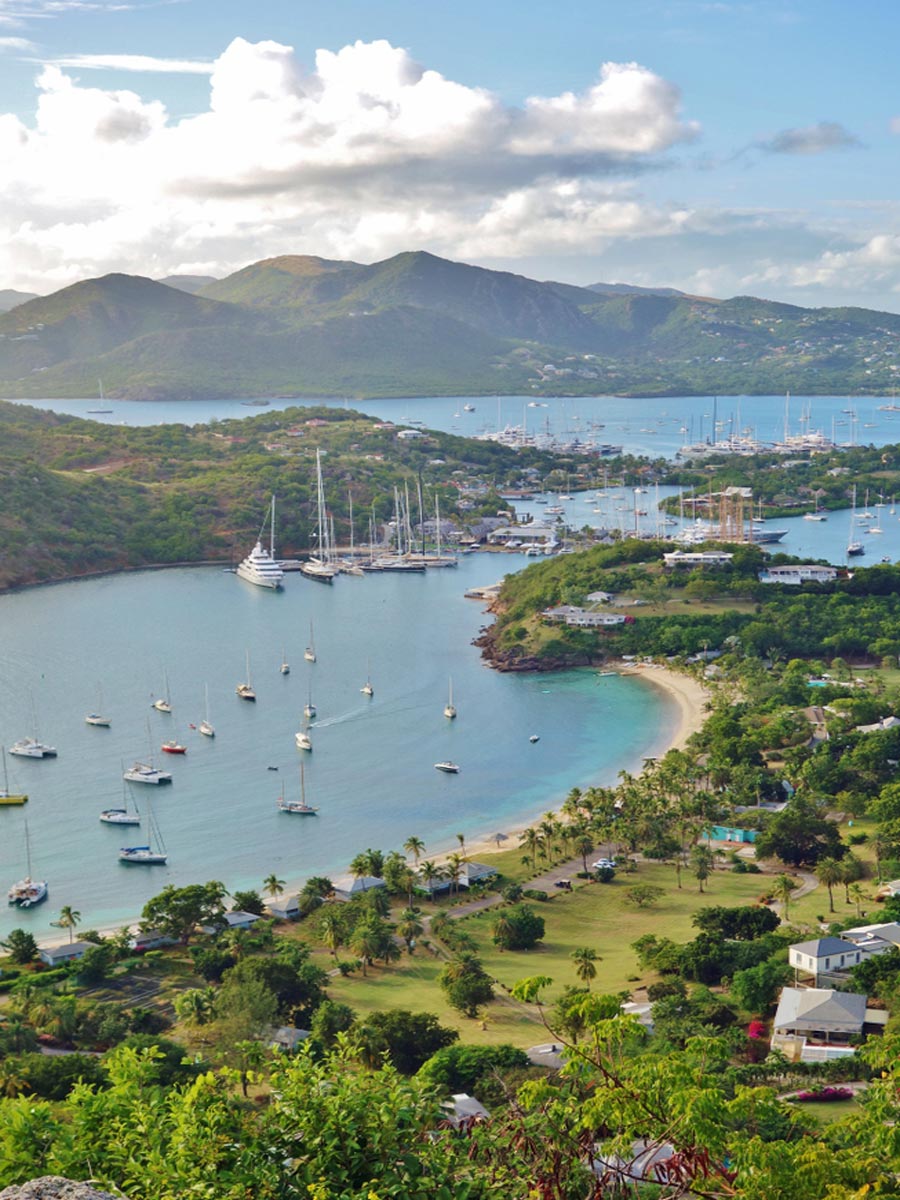 Looking for one of the best honeymoon destinations in January? Head to Antigua and see why it's one of our favorite ideas for a Caribbean honeymoon in the winter.
Temperatures generally hover between 80°F and 85°F, making it a perfect month for enjoying the pristine beaches. Oh, the beaches. Whether you just want to park on the white sands at Ffryes Beach or see the rose-colored sands on Pink Beach (it's still peaking in January), Antigua is quite literally the Land of Sea and Sun.
Hungry? Choose from an endless amount of all-inclusive resorts and amazing local cuisine. Unique fruits (like black pineapple) and freshly caught seafood are must-try items (be sure to have a meal at The Captain's Table for Antiguan cuisine).
Suggested Honeymoon Duration: 5 Days
Suggested Stay: COCOS Hotel Antigua
Harbin, China
Best For: Ice Castles and Holiday Lights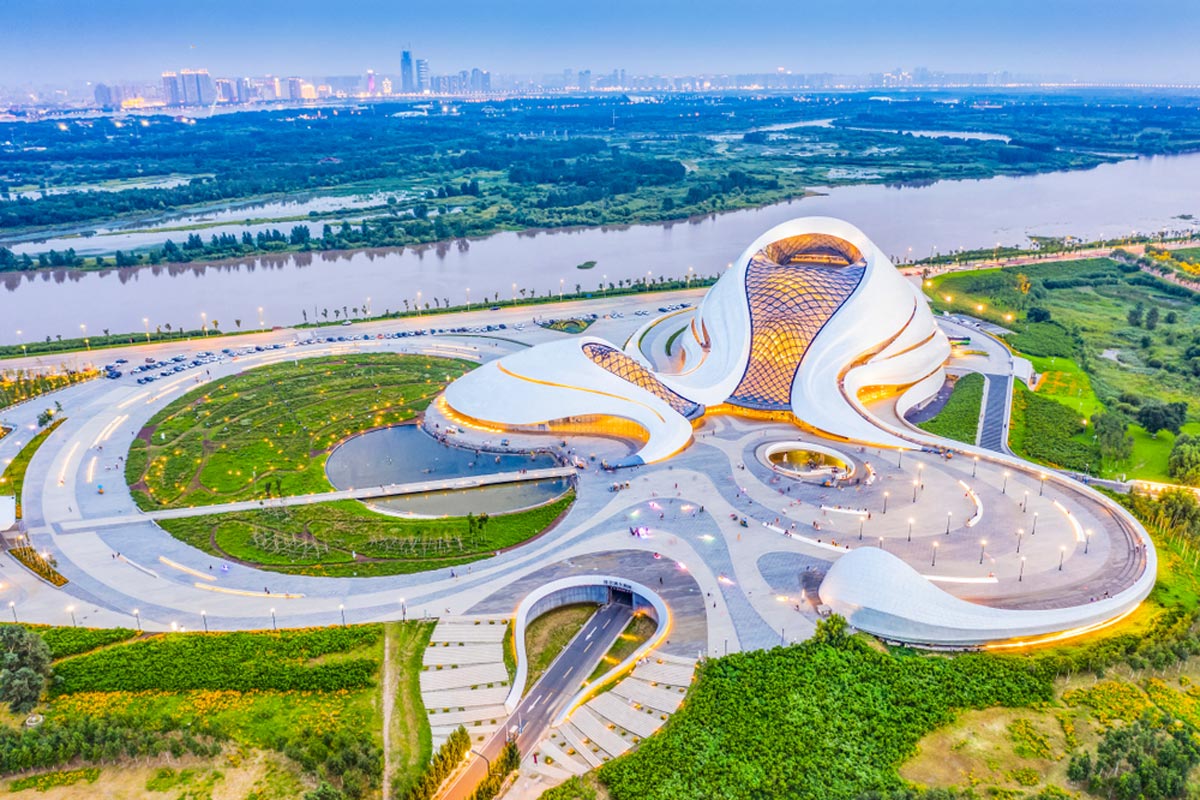 What better way to ring in the New Year than attending one of the best winter festivals in the world on your January honeymoon?

Head to Northeastern China for the Harbin International Ice and Snow Festival. You'll need to pack your finest parka, but the brightly lit ice castles look straight out of a Disney classic.

Watch historic lanterns light up a frozen rainbow at the Ice-Lantern Exhibition in Zhaolin Garden before snow skiing, ice skating, and visiting the many ice sculptures. No doubt about it, it's a perfect winter honeymoon locale.
Suggested Honeymoon Duration: 7 Days
Suggested Stay: Wanda Realm Harbin Hotel
Grand Teton National Park, Wyoming
Best For: Honeymoon in a US National Park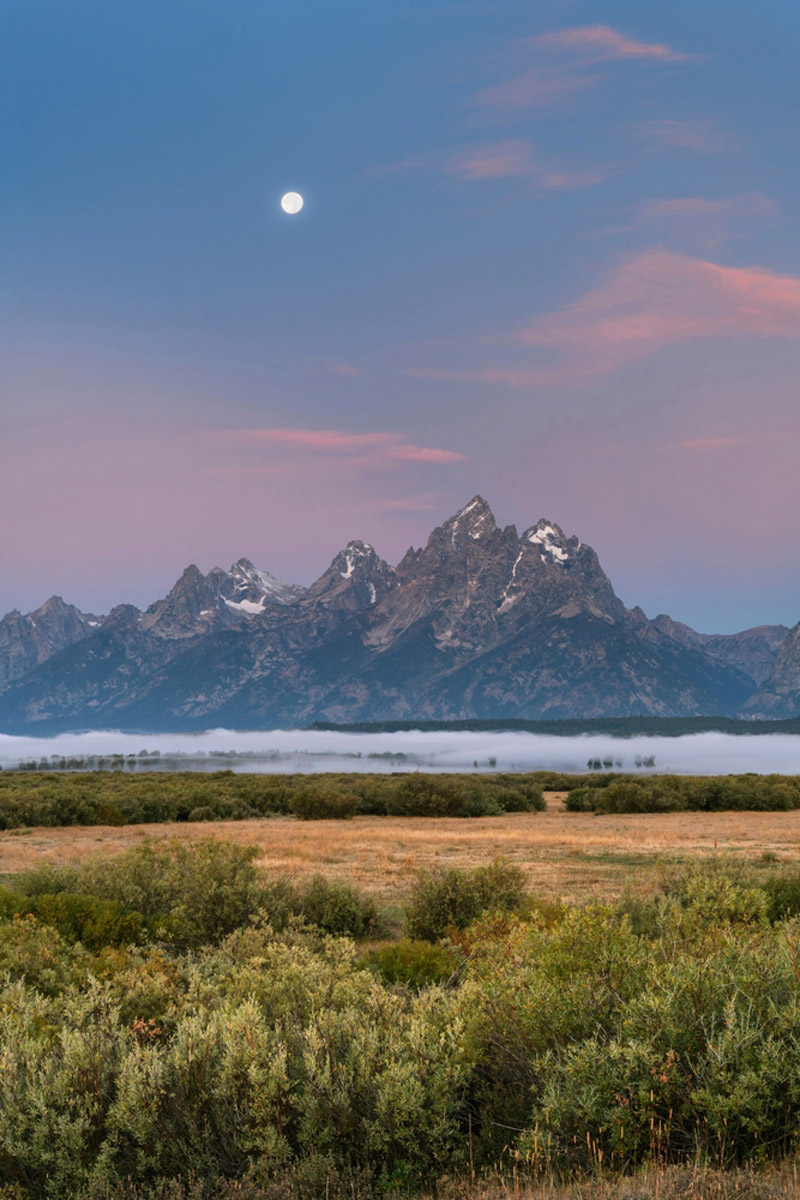 Taking a honeymoon in the USA? Consider the Grand Tetons on your January honeymoon.

With over 300,000 acres of Rocky Mountain real estate, this national park is the perfect getaway for outdoorsy couples in January.

Whether you want to snowboard the challenging terrain at Jackson Hole, cross country ski around the beautiful Jenny Lake, or snowshoe through the forest, there's weeks worth of activities to keep you busy. Keep your eyes peeled for wildlife sightings including moose, bighorn sheep, and even wolves.
Suggested Honeymoon Duration: 5-7 Days
Suggested Stay: Rustic Inn Creekside
Practical Tips for Planning Your January Honeymoon
January Honeymoons Offer Warm or Cold Weather Destinations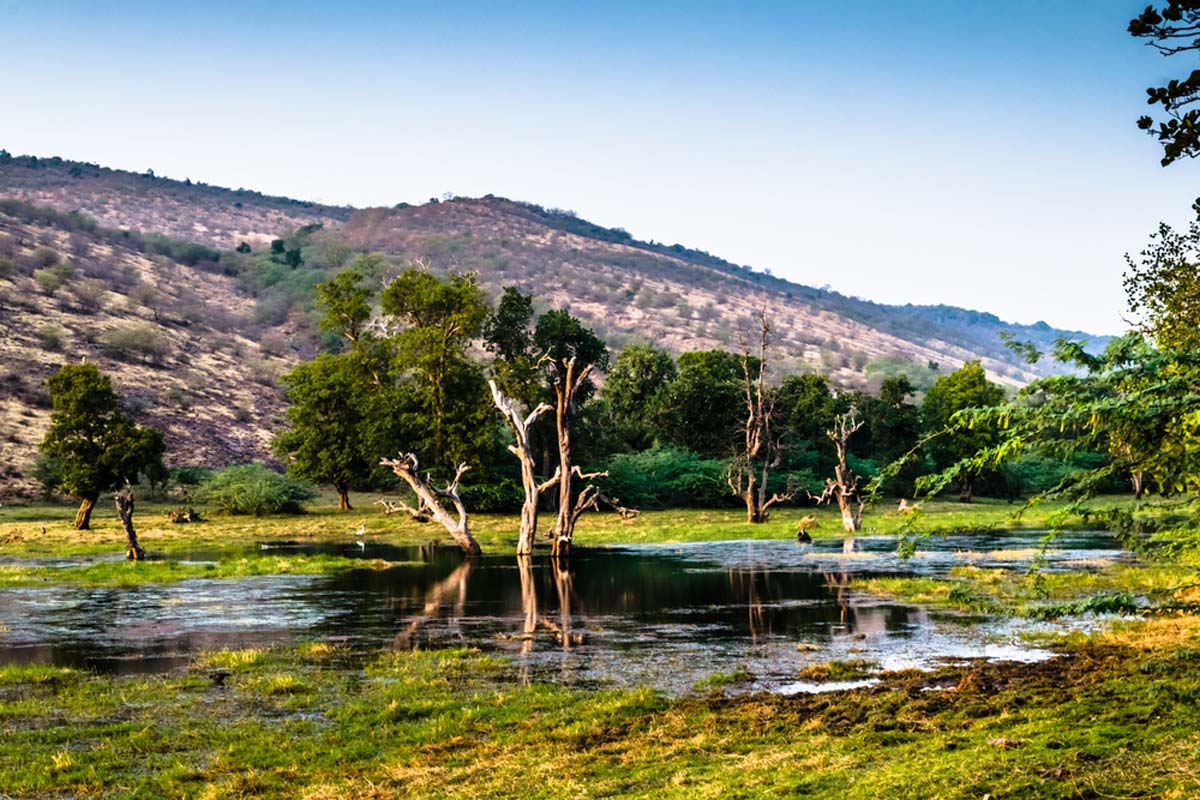 The unique thing about January honeymoon ideas is how different your vacation can be. There's something for everyone when you vacation in the winter – whether you like the snow or would rather spend a week at the beach.
Look for Hotel Deals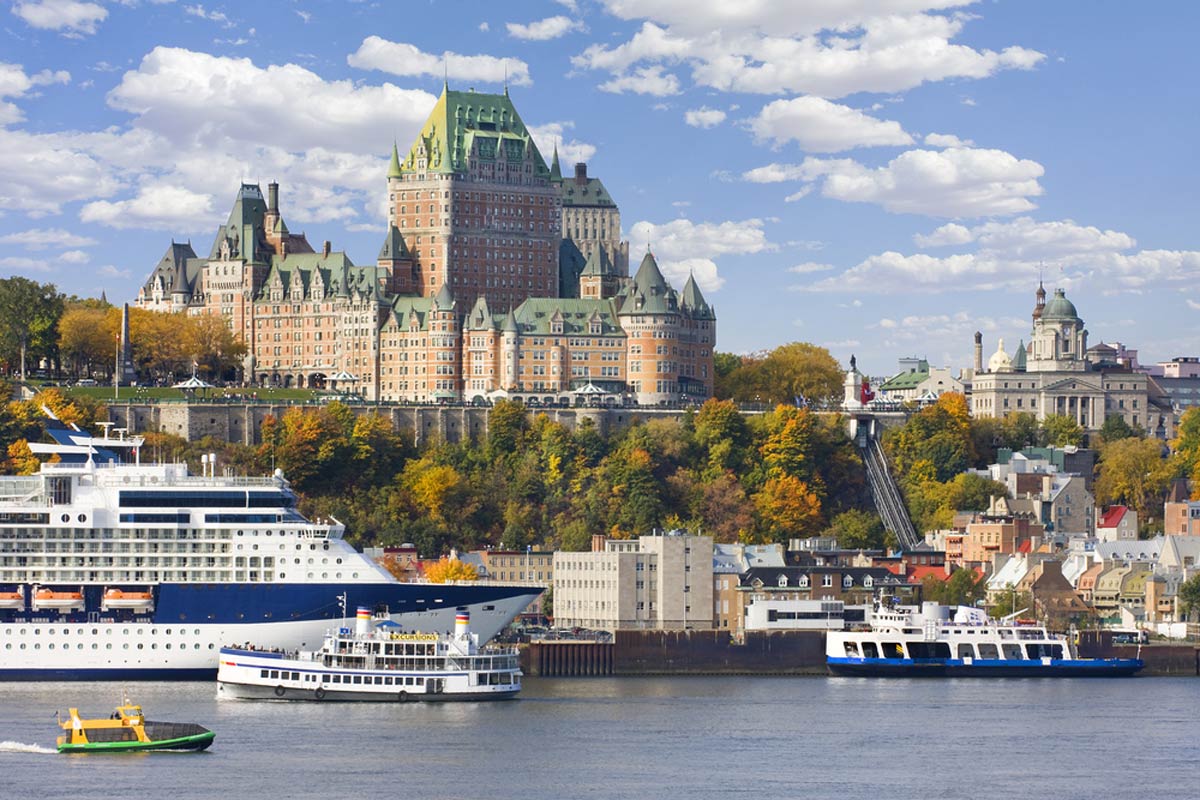 You can save a lot of money on hotels on a January honeymoon. Why? Because while everyone else is returning to work after a long stretch of time visiting friends and family for the holidays, your party is just getting started.
Schedule Honeymoon Plans in Advance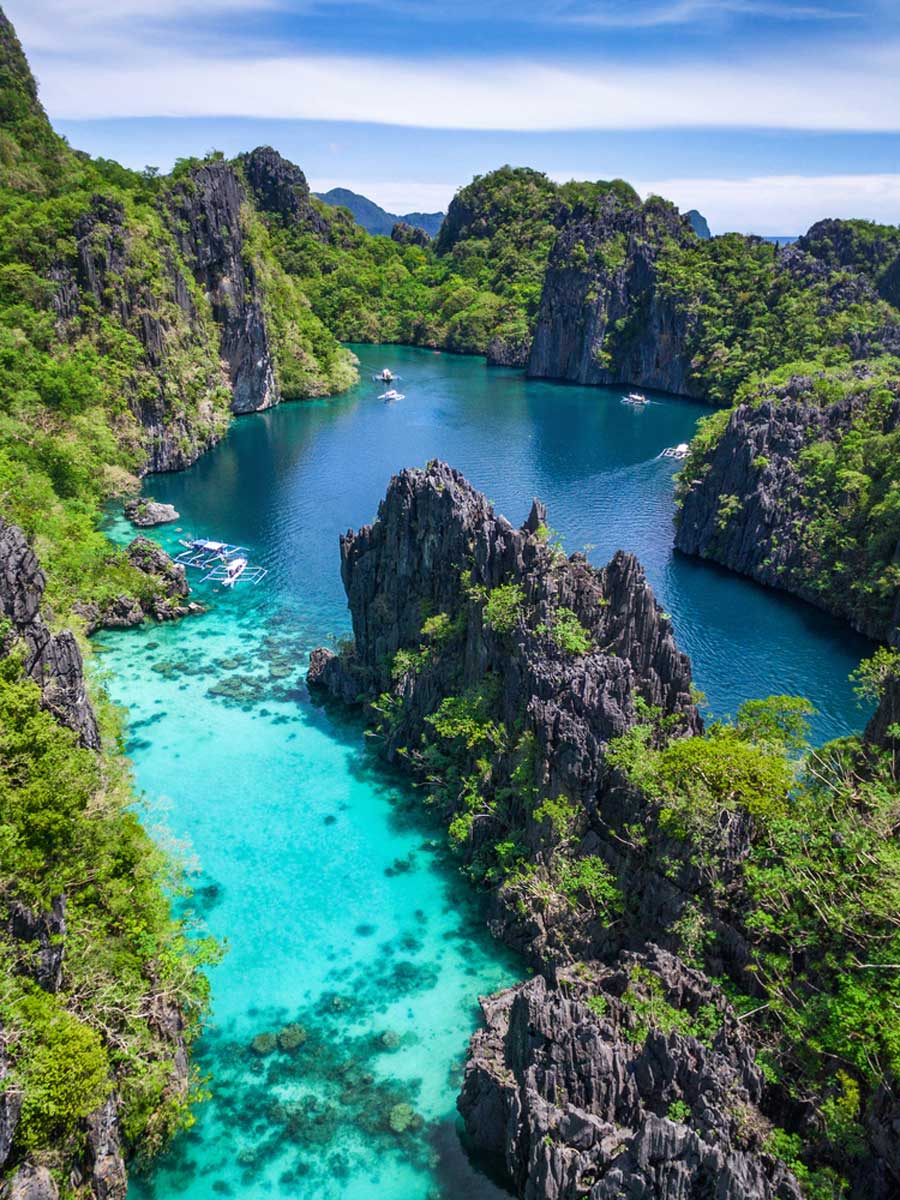 December is a busy time for people in their personal and professional lives, so it's best to take care of your honeymoon plans ahead e so you don't need to worry about it during the holiday season.
Best Places to Honeymoon in January: Map
More January Honeymoon Ideas
Love This? Save and Share on Pinterest