Planning a honeymoon in Belize? Don't miss this handy guide filled with incredible hotels and insider tips.
Belize might be a small country, but it's one that leaves a big impression on anyone who sets foot on its miles of beaches, swims through the endless coral reefs, or explores the dense jungles.
All-inclusive resorts, historical sites, and beaches that rival anywhere make Belize a one-of-a-kind vacation for newlyweds.
Excited? Keep reading to discover what makes a Belize honeymoon one of the best in the world.
Why Honeymoon in Belize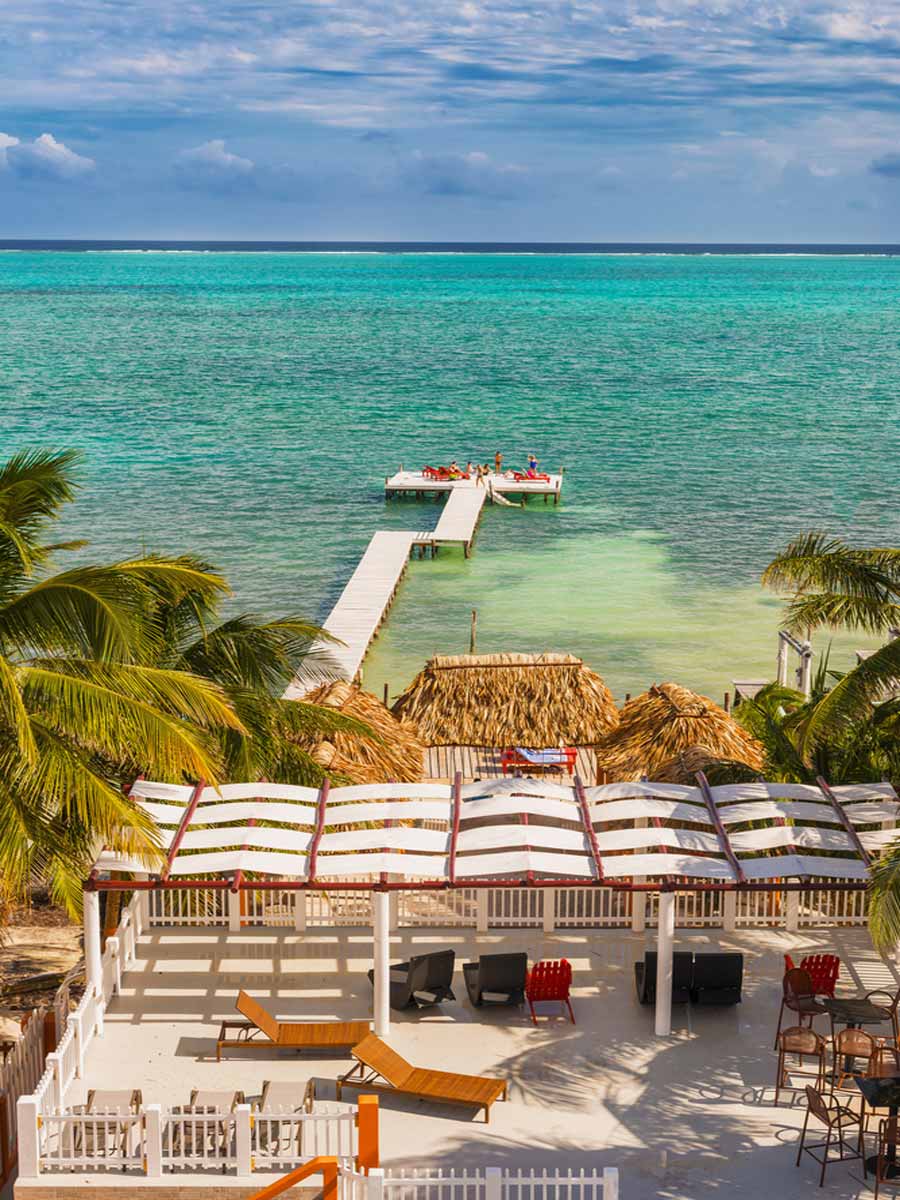 First of all – duh! Have you seen a photo of Belize? It's downright gorgeous.
But seriously, archeological mysteries deep within untracked jungles, endless underwater adventures, and resorts so gorgeous you won't want to check out make a Belize honeymoon one for the books.
Get ready to discover why a Belize honeymoon is one of the most incredible tropical honeymoon destinations – we guarantee you'll both be saying "I do" all over again.
Best Honeymoon Hotels & Resorts in Belize
The Lodge at ChaaCreek
San Ignacio
$$$
Best for a Honeymoon Package in Belize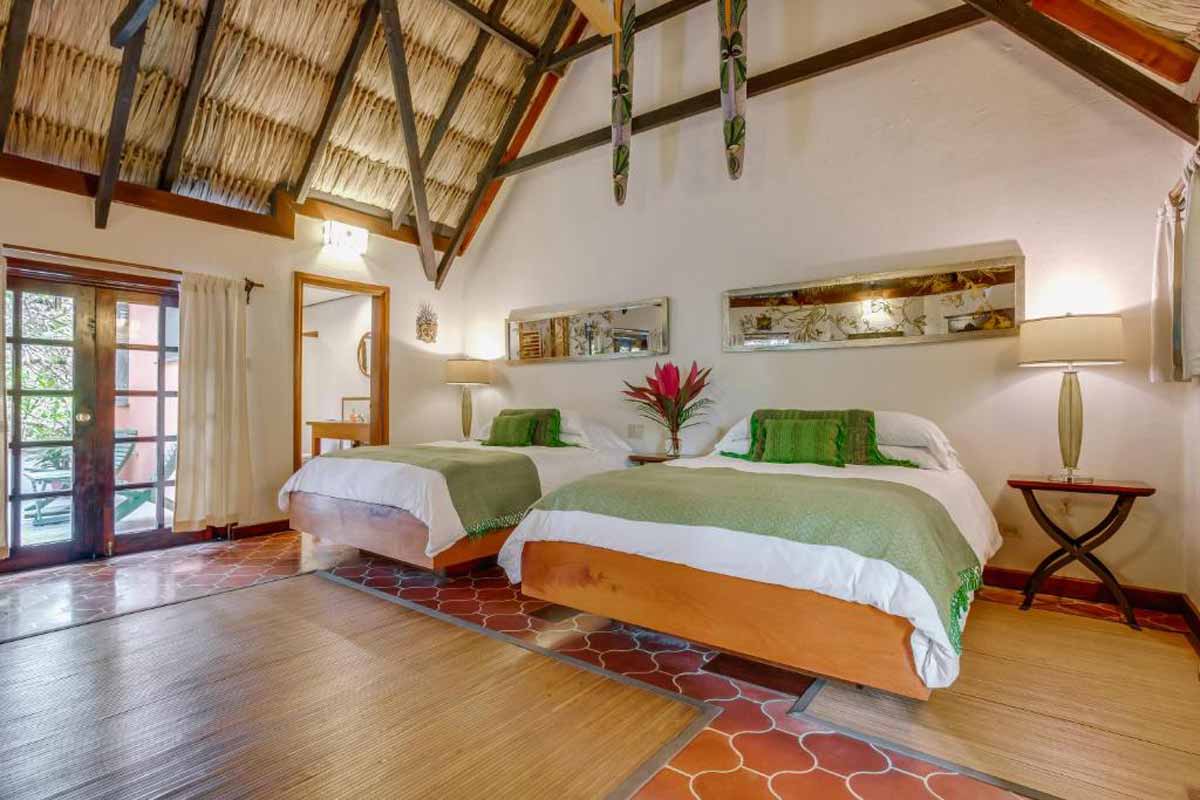 The Lodge at ChaaCreek offers you an unforgettable romantic experience on your all-inclusive Belize honeymoon. Soaring thatched roof ceilings, local art hanging from nearly every wall, and gorgeous hand-made furniture define the luxurious cottages here.
You may have a tough time leaving your room, but with the countless adventures on the property and in San Ignacio – you'll want to. Relaxing at a rainforest spa, canoeing, or horseback riding are just a few activities to choose from.
Want to go all out? Book the All-Inclusive Belize Honeymoon Package for your dream vacation experience. A romantic dinner with a champagne toast is just one of the ways the hotel treats you to their incredible Belize honeymoon packages.
Gumbo Limbo Jungle Resort
Georgeville
$$
Best for an Eco-Honeymoon in Belize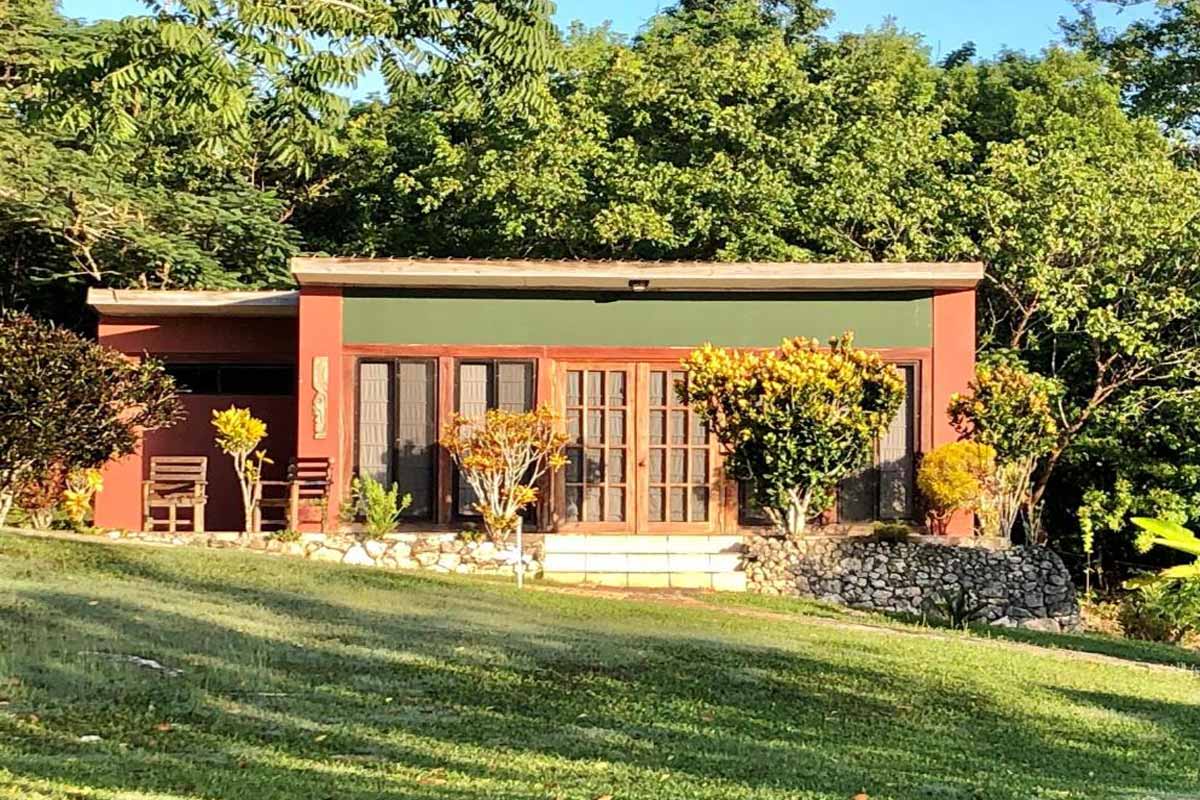 The dense tropical forests of Belize are right on your doorstep at the Gumbo Limbo Jungle Resort.
Located in the Cayo District – you have direct access to some of Belize's best nature and archeology.
Need to rest up between exploring? The rooms here feel like private residences, and many have walk-out patios with views of the garden or pool. Air conditioning and fans can help cool you off, while fully stocked bathrooms let you freshen up before you say goodnight.
You'll receive a complimentary breakfast with most stays, and you can dine or drink at the restaurant and bar on-site throughout the day.
Need a laid-back place to chill out on your Belize honeymoon? You'll have it here while adventure awaits outside in the nearby jungle.
Almond Tree Hotel Resort
Corozal
$
Best for a Budget Honeymoon in Belize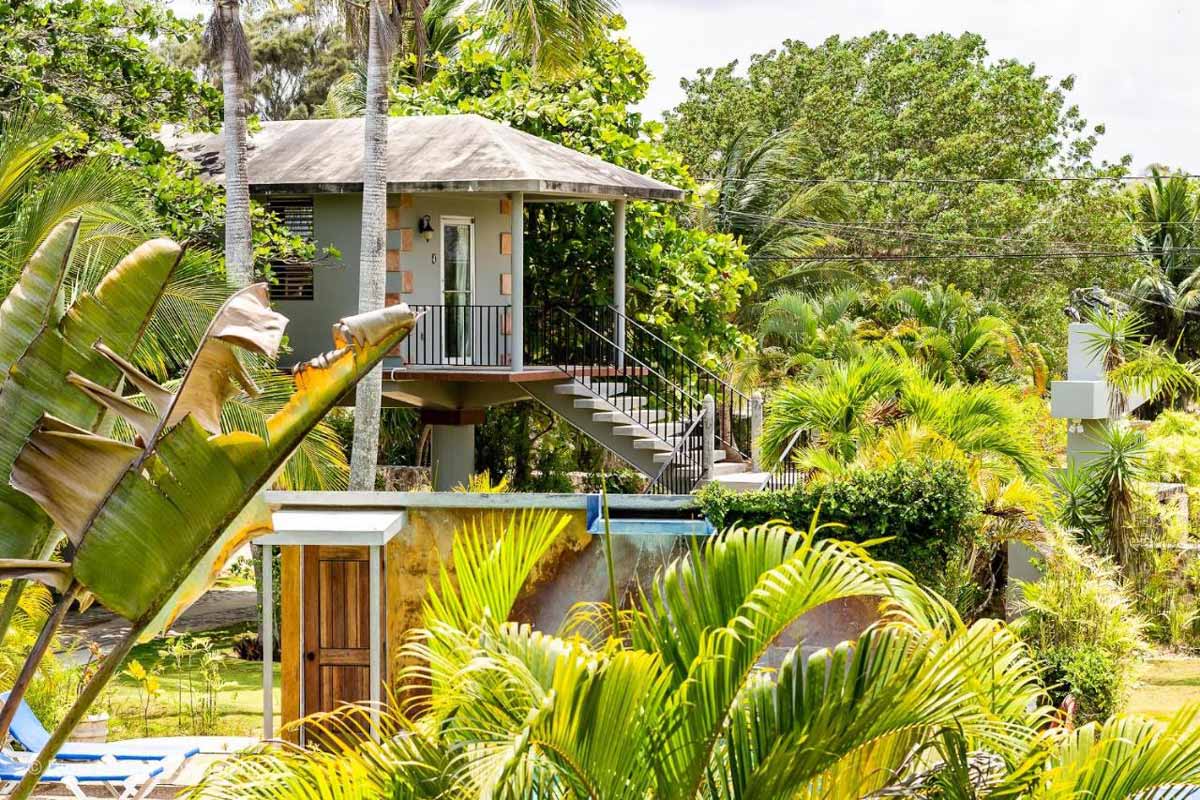 Do you want to save some of your cash to see more on your Belize honeymoon? Try the Almond Tree Hotel Resort – a quaint Belize honeymoon retreat highlighting all the beauty of Corozal Bay at an affordable price.
The ground-level and walk-up rooms throughout the jungle-inspired garden property have an understated beauty. Beautiful wooden furniture, lofted ceilings, and sliding glass doors looking out to your balcony or patio room make it effortless to cozy up with your partner inside or out.
Ready for some fun? Grab a Bicycle from the helpful staff and get out and enjoy Northern Belize like a local.
The apartment-style resort is perfect for a low-key honeymoon in Belize.
Turtle Inn
Placencia
$$$
Best for an Idyllic Belize Honeymoon Near the Beach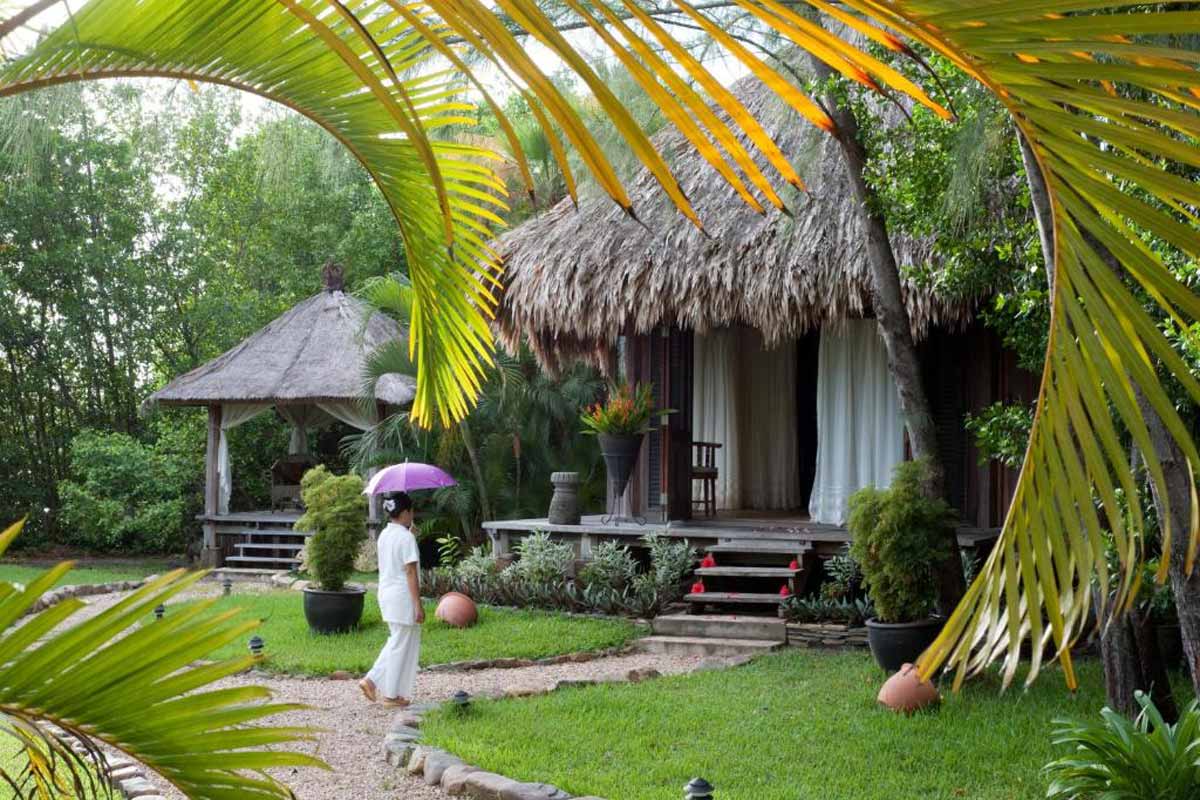 Part of the Family Coppola Hideaways (think Francis Ford Coppola), your surroundings at Turtle Inn look like one of those Belize honeymoon destinations straight out of the movies.
The restaurant here is top-notch, showcasing seafood and produce gathered on and around property grounds.
Private cottages await you with beach or pool views from your private patio. Start your day with a beverage from your mini fridge or coffee maker – or better yet, head down for a delightful continental breakfast.
The large bathrooms have a tub and shower and are replete with ornate furnishings that'll have you feeling like royalty.
Are you or your spouse getting restless? Schedule a hiking excursion or scuba diving tour with the concierge.
If you want a high-end honeymoon near all your favorite attractions in Belize, you can't do much better than Turtle Inn.
Thatch Caye Resort, a Muy'Ono Resort
Dangriga
$$$
Best for a Private Island Getaway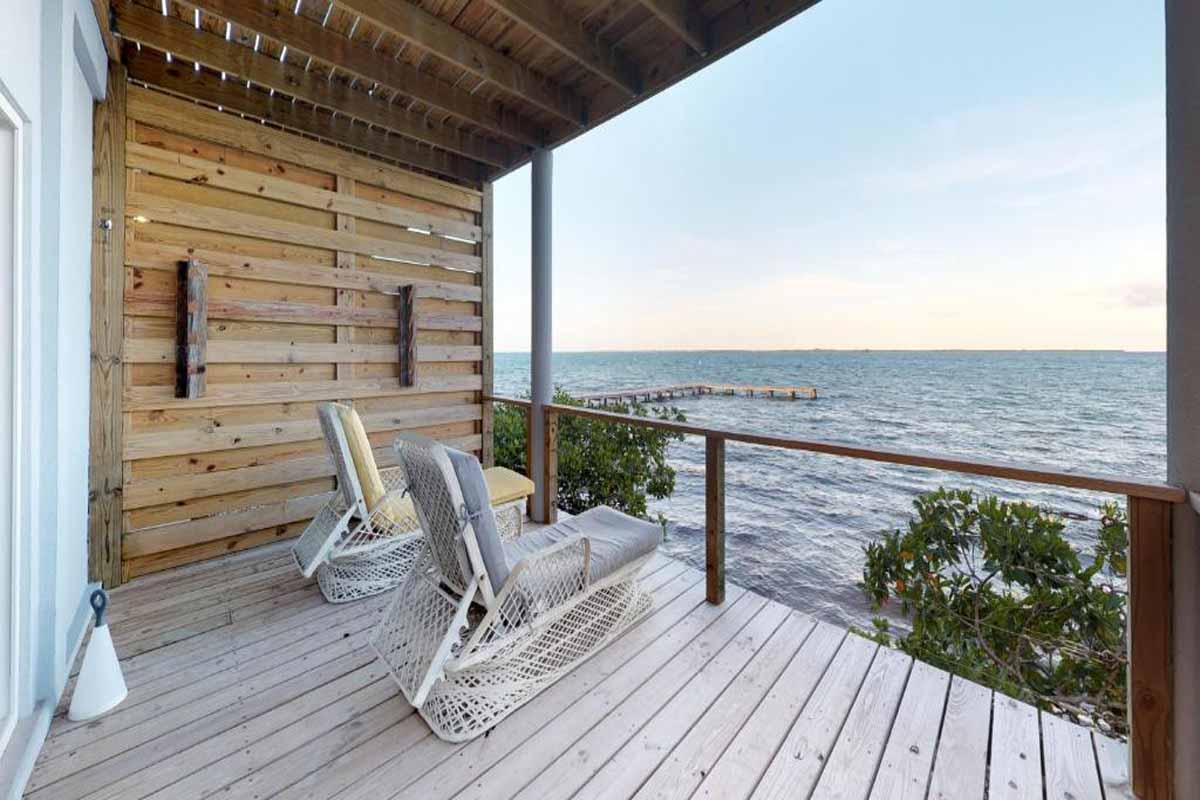 Dreaming of an exclusive luxury experience like no other when visiting Belize? Try Thatch Caye Resort, a Muy'Ono Resort.
You'll be staying on your very own island – admittedly, along with about a dozen other couples – on the small Caye of Dangriga.
Opt for one of the overwater bungalows, where you can relax and stare at the ocean from your bed or the hammock on your private patio. The rooms are stylish and modern, featuring a cool combination of hardwood, tile, and marble that just feels right when paired with the natural beauty around you.
Add on a Belize honeymoon package or enjoy the complimentary amenities standard with every stay.
Belize Honeymoon Tips: What You Need to Know
How to Get to Belize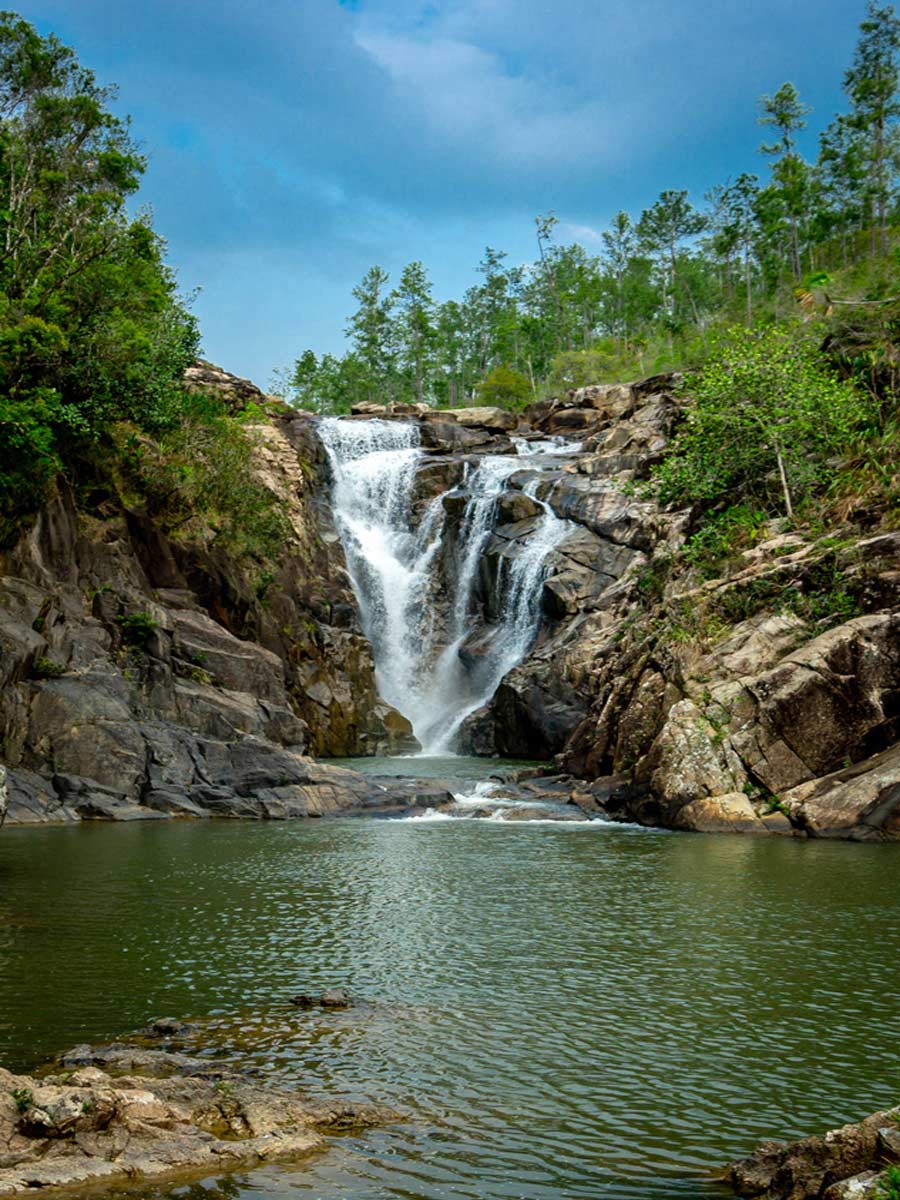 Flying to Belize is the most popular option and (most likely) your best bet when planning a Belize honeymoon. You'll probably land at Phillip S.W. Goldson International Airport (BZE), Belize's one and only international airport.
From here, you can rent a car with a U.S. Driver's license or International Driver's Permit to reach most locations on your trip. Ferries and small planes are available if you want to check out one of the nearby islands.
The Best Belize Honeymoon Destinations
San Ignacio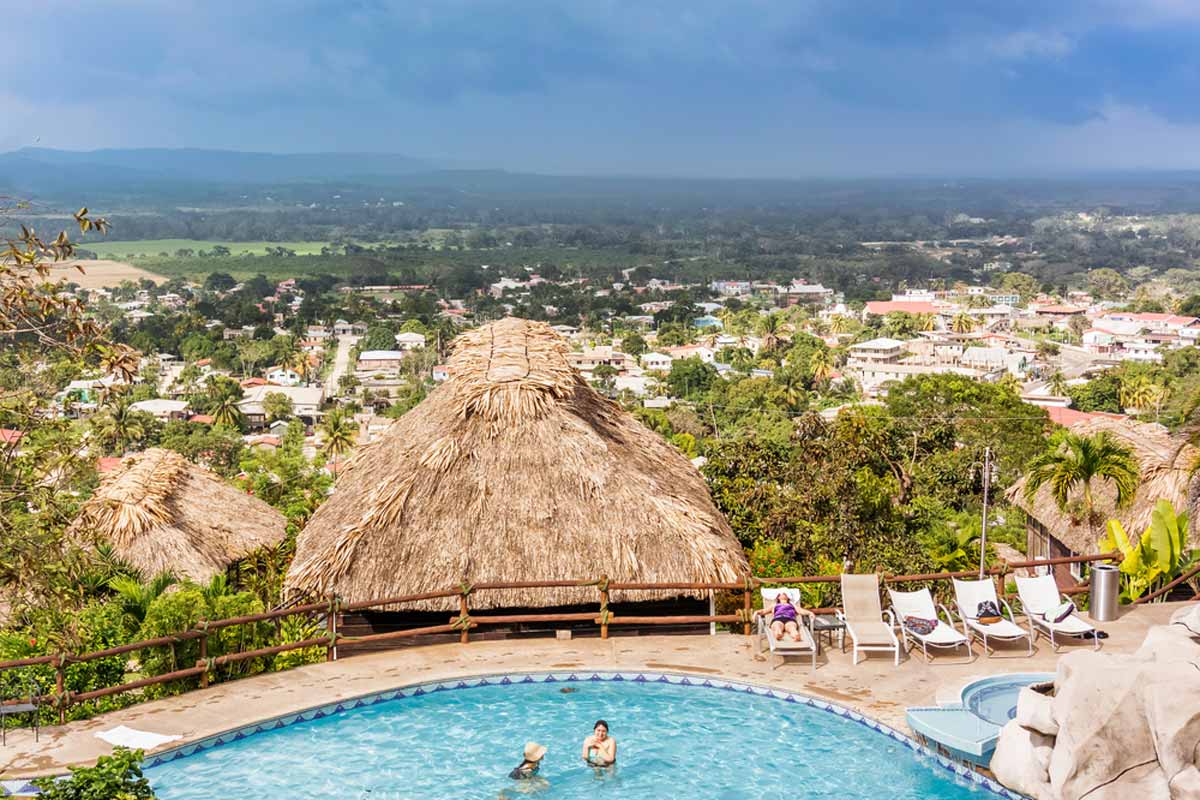 If you and your new spouse are keen to explore the great outdoors, you'll want to pencil in San Ignacio high on your Belize honeymoon itinerary.
Fancy the chance of seeing something unique to Belize? Of course, you do. The Green Iguana Conservation Project lets you hang out with the famously large lizards.
Or, to enjoy the wild side of Belize on your honeymoon, venture off to Big Rock Falls or 1000 Foot Falls and see why the area is renowned for its gorgeous cascading rapids.
Then, head to Black Hole Drop, where your reward (some might consider this a slight punishment) for a long hike through the jungle is to descend into the darkness of a 300-foot sinkhole.
Whatever you choose to do here, you'll soon see why it's one of the top Belize honeymoon ideas for adventurous couples.
Corozal
Located on the picturesque Corozal Bay, just south of the Mexican Border, Corozal is where to go if you're looking for an affordable Belize honeymoon that is less crowded but still has plenty to do.
Visit the Mayan ruins at Santa Rita Archeological Site or head to the beautiful Cerros to see ancient ruins while overlooking Corozal Bay. Looking out at the gorgeous water while admiring the ancient ruins puts things into perspective on your honeymoon in Belize.
Next, check out Shipstern Nature Reserve and admire toucans, parrots, and hundreds of other species and discover why it's known as one of Belize's prime locations for birdwatching.
Hol Chan Marine Reserve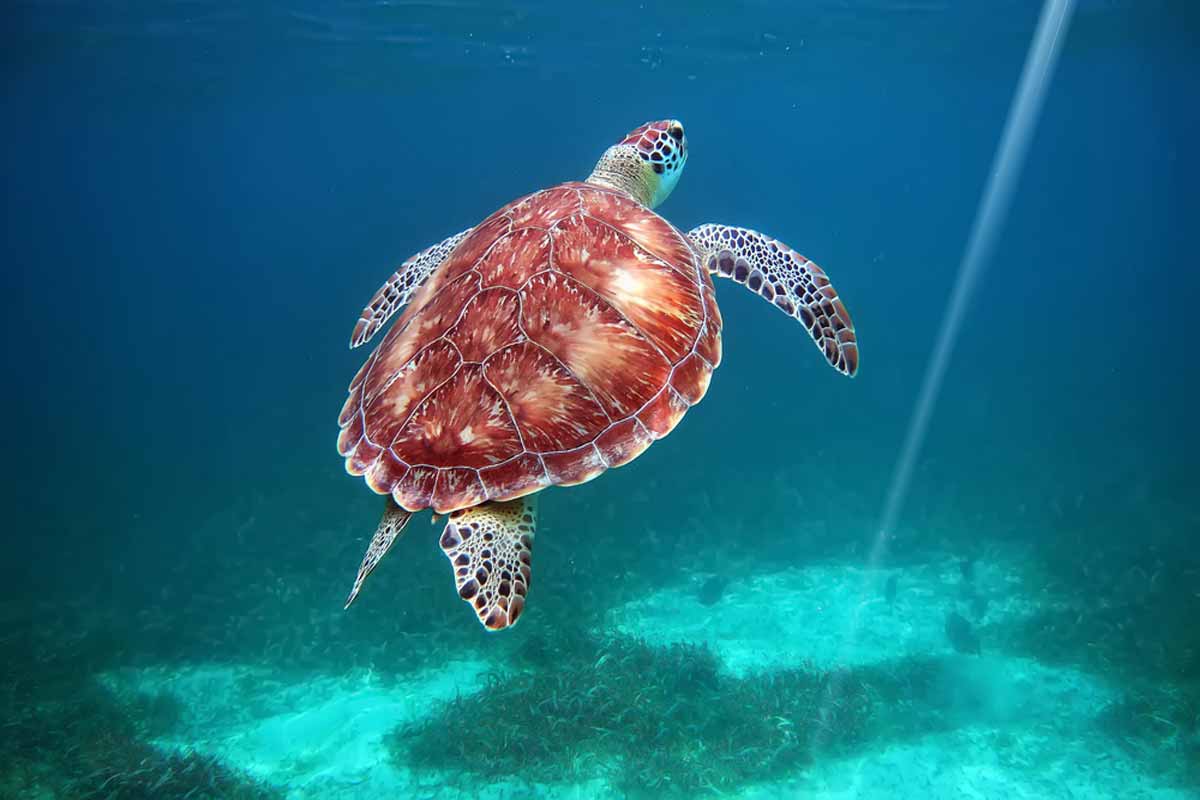 Look no further than Hol Chan Marine Reserve to experience one of the most incredible Belize honeymoon destinations for snorkeling.
Renowned for having a virtually untouched reef system and an abundance of marine inhabitants, Hol Chan Marine Reserve is well worth a visit.
Swim through Shark Ray Alley (relax, they're nurse sharks, not great whites), spot a sea turtle or two, and see first-hand one of the most vibrant reef systems in the world with the person of your dreams.
You'll need to hire a guide or take a private tour here, but trust us, you'll want one. Experienced locals know the prime locations – plus, the tours often include lunch and refreshments to cap off an incredible day underwater.
Laughing Bird Caye National Park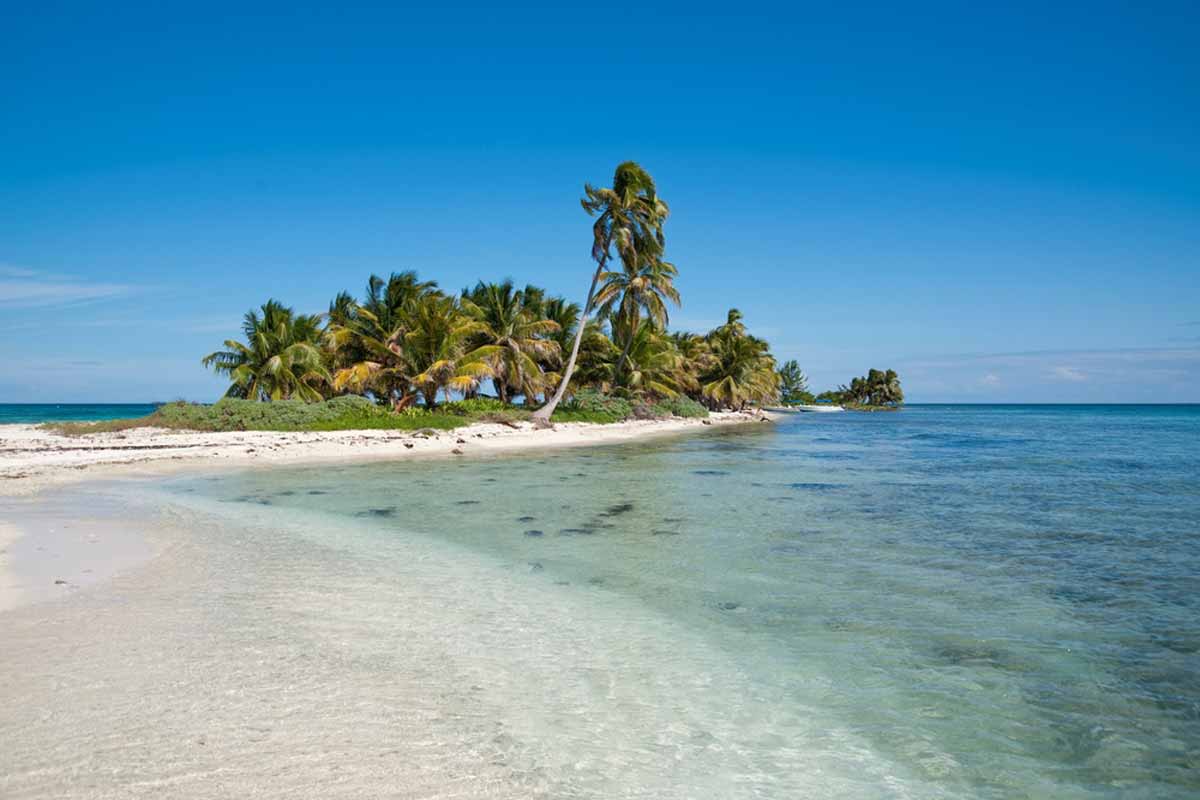 The famous birds that gave the national park its name have moved on to a new breeding ground – save a few. But you can see why snowbirds flock here every winter.
Popular with locals as well, Laughing Bird Caye National Park is a gorgeous (and tiny) stretch of land known as a faro. The park is unique because it rests on a coral reef flanking both sides.
The coral reef is everywhere around you here, making it one of the best honeymoon destinations in Central America for a tranquil day at the beach.
Swimming with hundreds of fish without the crowds of other popular Belize honeymoon spots sounds perfect, doesn't it?
You can get here in under an hour from Placencia and only by boat.
Caracol
If you want to visit Belize's most extensive Mayan ruins, you'll want to head out to Caracol.
You can make this site your only archeological destination on your Belize honeymoon or combine it with other excellent historical sites along the way. For intrepid travelers, driving to Caracol on your Belize honeymoon will give you the adventure of a lifetime.
If military checkpoints, rugged terrain, and the thought of getting lost in the jungle make you a bit nervous, you can book a tour – where you'll learn a lot and be able to fully relax on the ride back.
Here you'll see some surprisingly well-kept Mayan ruins in the middle of the jungle, which is why we think it's one of the most underrated archeological sites in the world.
Nature is all around you, so we recommend pairing this tour with a waterfall hike nearby for an unforgettable day on your Belize honeymoon.
The Best Time to Visit Belize
You'll want to plan your trip for April or May to experience ideal weather without dealing with peak tourist season.
When you choose a Belize honeymoon in April or May, you'll have warm temperatures and mostly dry conditions – so you won't be competing with as many out-of-towners when booking Belize honeymoon resorts.
How Long to Spend on Your Belize Honeymoon
You can have a memorable honeymoon in Belize in 7 days.
Spending a week in the small but beautiful country allows you enough time to hike, snorkel, or scuba dive. But you won't feel rushed when you want to relax and enjoy the great resorts and restaurants in between adventures.
How Much Does a Belize Honeymoon Cost?
Your honeymoon in Belize can range in price, depending on what you want to do.
Whether you plan a budget vacation or a Belize all-inclusive honeymoon package, you can choose from a few of our other favorites for around $700-$3,500 for the week.
You'll need to factor in airfare, meals away from your hotel, and any tours you plan, but you can have a dream Belize honeymoon for $5,000-10,000k in total.
Belize Honeymoon Resorts: Map
Belize Honeymoon Guide: Read Next