Dreaming of a honeymoon in Antigua? This handy guide shows you the best resorts and destinations in the Caribbean Sea.
You've probably heard of Antigua – it's a gorgeous island in the country of Antigua and Barbuda and a popular location for travelers across the globe.

Excellent weather, picturesque beaches, and ridiculously friendly locals make this one of the most beautiful spots in the Caribbean.
So it's no wonder then that this island also makes for an epic honeymoon destination.
Dreaming of a honeymoon filled with white sand and chilled-out vibes? We've got you covered with this guide to where to stay and what to do on your honeymoon in Antigua.
Why Honeymoon in Antigua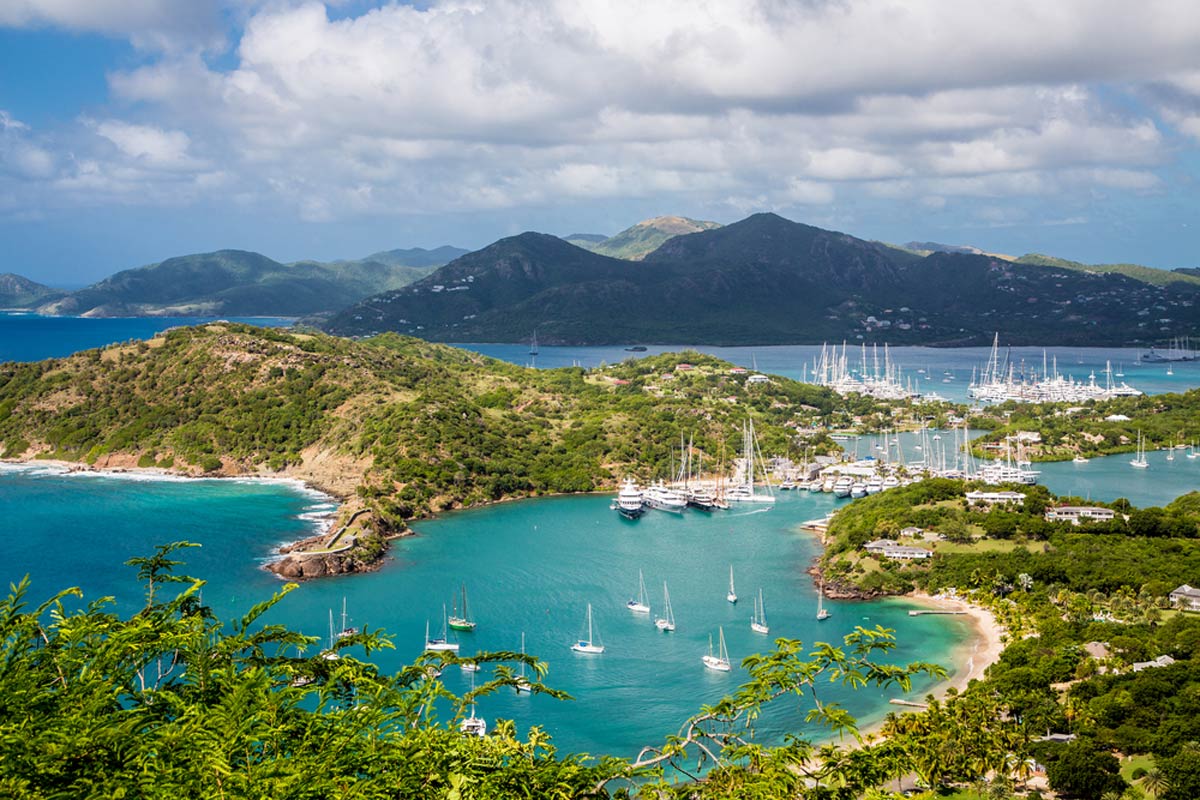 A honeymoon in Antigua is perfect for couples who love spending time near the water. White sands, rolling waves, and opportunities for diving, snorkeling, or sailing make this a beach honeymoon hot spot.
Why else do we love an Antigua honeymoon? Gorgeous resorts, excellent hiking, and great shopping destinations are all abundant and give you more than enough to do, regardless of how long you're on the island.
Ready to book your tickets for a honeymoon in Antigua? We thought you might be. Read on to discover our favorite hotels and destinations.
Best Honeymoon Hotels & Resorts in Antigua
Pineapple Beach Club
Willikies
$$
Best for a Fun Honeymoon in Antigua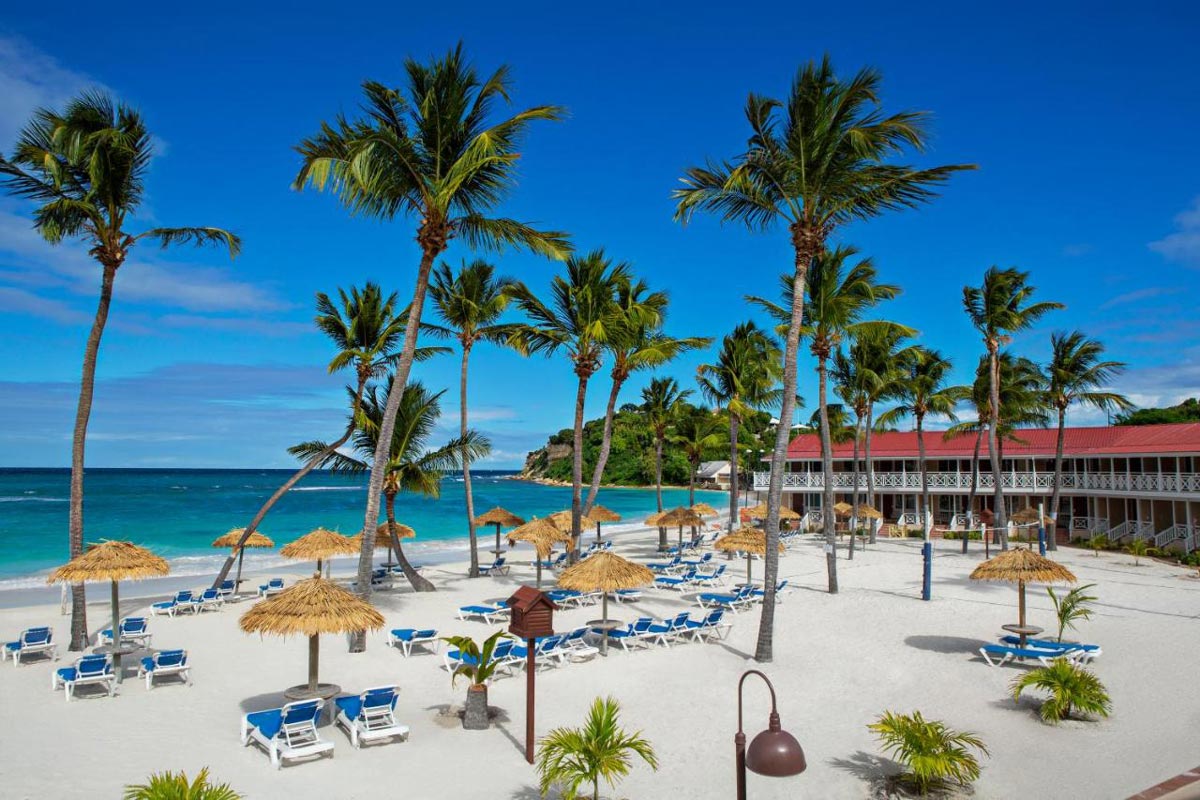 Looking for an all-inclusive Antigua honeymoon? Pineapple Beach Club is a great choice, where you'll stay on one of the best beaches in Antigua, Long Bay Beach.
What do we love about this adults-only property? Balancing luxury with fun, the all-inclusive resort has every activity and amenity you can think of just steps from your room.

Keen to get some exercise or unleash your competitive spirit on your Antigua honeymoon? Try your hand at ping pong, pool, or tennis before heading out to the beach or one of the pools on the property.
Better yet, there are five stellar dining options on-site and an excellent breakfast buffet each morning.
Ready for romance? Try a couples massage before you head back to your room and look out at the incredible Caribbean views from your Antigua honeymoon suite.
Cocos Hotel Antigua
Valley Church Beach
$$$
Best for an All-Inclusive Honeymoon in Antigua
Trying to find the perfect Antigua honeymoon package? We've done the hard work, folks…
Coco Hotel Antigua knows how important your big day is and wants you to celebrate in style. Contact the hotel directly and book your trip within one year of walking down the aisle, and you'll get special honeymoon rates on rooms and amenities.
The breathtaking resort sits adjacent to white sand beaches and glistening Caribbean waters on Valley Church Beach. The spa, dining, and beach access are all top-notch, so set aside time for the many on-site activities.
But the real reason we think Cocos Hotel Antigua is a fabulous choice for your honeymoon is the Sunset Plunge Pool Cottage.
The enormous villas give you private access to a plunge pool overlooking the pristine Caribbean Sea and luxurious amenities that will make it hard to peel yourself away from your room each day.

What better way to celebrate your future than staying in this romantic Antigua honeymoon suite? We can't think of any.
Tropical Garden Cottage Antigua
Saint John's
$
Best for an Affordable Honeymoon in Antigua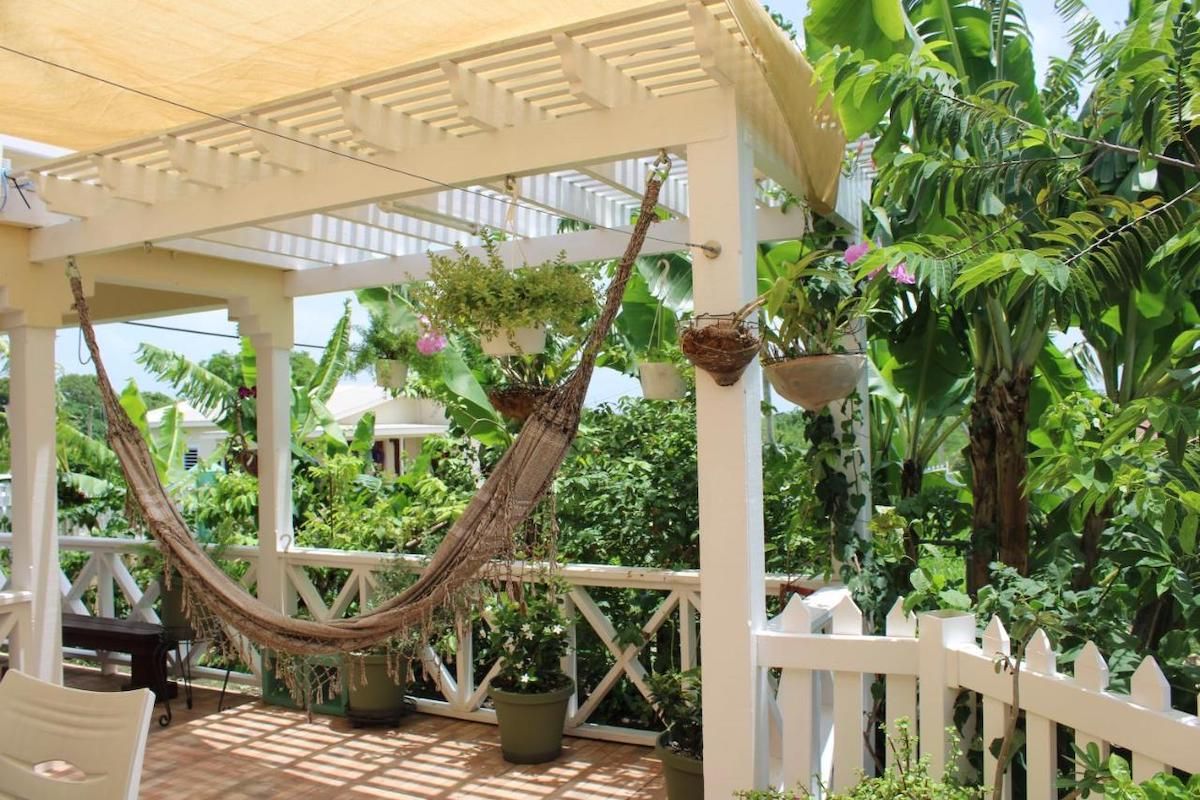 Looking to save some money on your honeymoon in Antigua without compromising romance and style?
The Tropical Garden Cottage Antigua is an apartment-style rental in the heart of Saint John's that is clean, comfortable, and, quite honestly, adorable.
One thing we love about this property is its convenience and comfort. A private bathroom, fully stocked kitchen, and cable television let you see what life is like as a local on your Antigua honeymoon.
Try grilling some freshly caught fish or cooking a Caribbean breakfast for your spouse and make your Antigua honeymoon unique and unforgettable.
Be sure to spend plenty of time on the garden patio, where you can wake up with a cup of coffee and conversation in the hammock while enjoying the gorgeous saltwater air around you on your honeymoon in Antigua.
Gunpowder Houses & Suites
English Harbour Town
$$$
Best for a Honeymoon Near the Harbour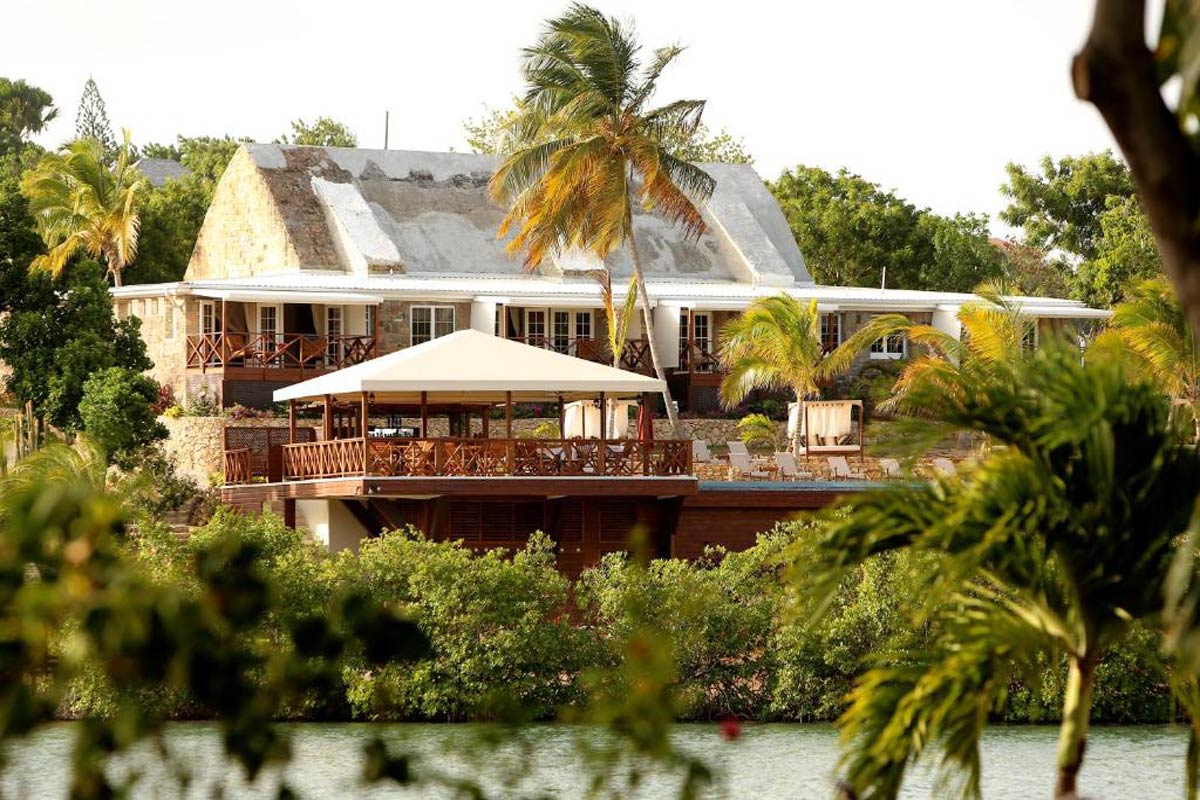 Some of our favorite Antigua honeymoon destinations are near English Harbour Town, and the Gunpowder Houses & Suites allow you to stay close to all the action.
The hotel has nearby access to hiking trails, water activities, and some of the best beaches on the island. Wake up at this idyllic property and enjoy a cup of tea (or champagne) while admiring one of the best views from a honeymoon suite in Antigua.
When you're ready to head inside, settle into your romantic room and enjoy all the plush comfort of the king-size bed and beautiful furniture while you discuss your next sunset cruise or walk along the beach.
You're in the right place if your idea of a perfect Antigua honeymoon involves a bayside resort that blends nautical history with storybook romance.
Buccaneer Beach Club
Dickenson Bay
$$
Best for a Laid-Back Antigua Honeymoon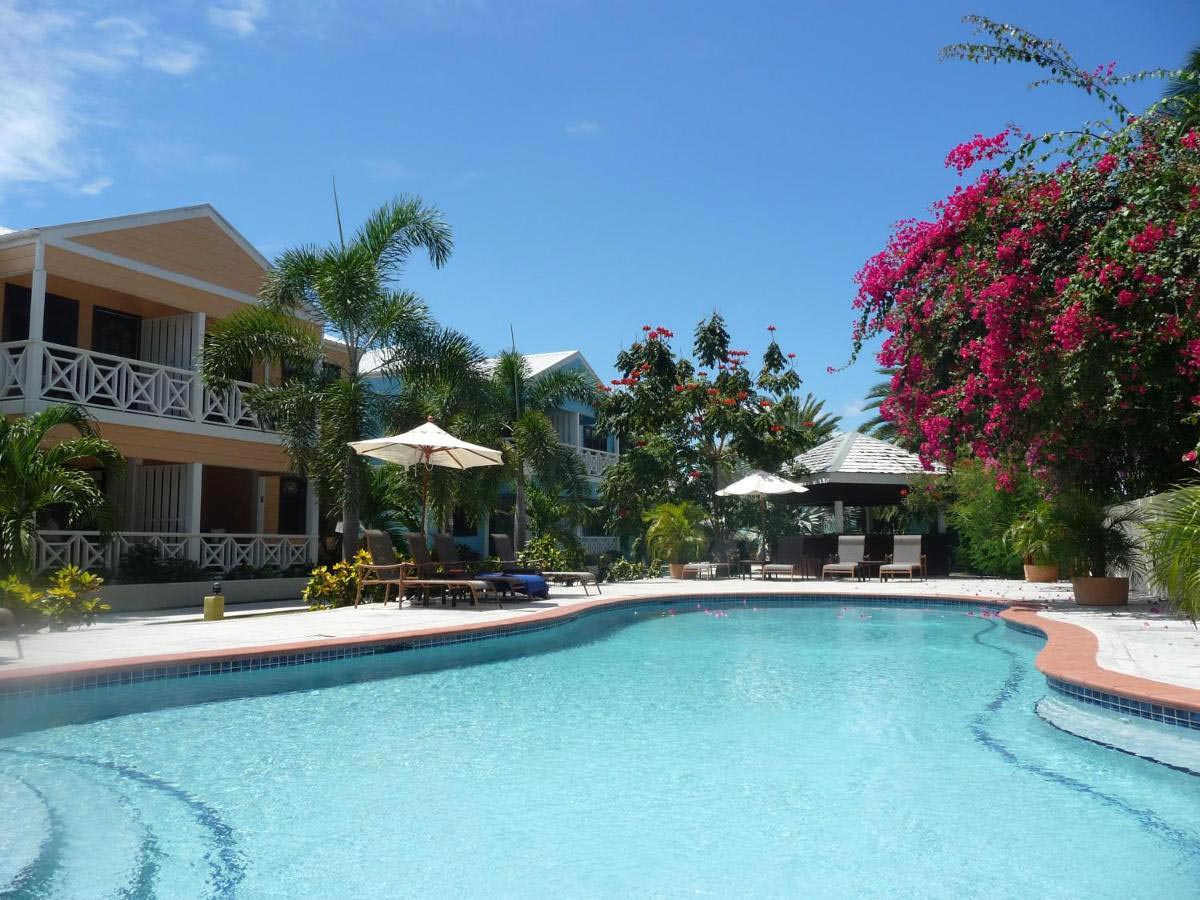 Does your idea of an Antigua honeymoon involve surf, sand, and a little adventure? You'll fit right in at Buccaneer Beach Club on your honeymoon in Antigua.
If you're looking for the best beach honeymoon, this hotel is a great place to lay your head down between snorkeling, scuba diving, and marveling at all the natural beauty of Antigua.
What makes this hotel a great choice? First, we love the cool cabana-inspired villas that give you a taste of what living by the beach is like on your honeymoon in Antigua.
The Garden and Pool View Suite are our top choice. They're fully furnished and have everything you need to clean off the sand before you head out to explore the island on your Antigua honeymoon.
This boutique hotel is comfortable, friendly, and close to the beach. What else could you ask for on a laid-back tropical honeymoon in Antigua?
Antigua Honeymoon Tips: What You Need to Know
How to Get to Antigua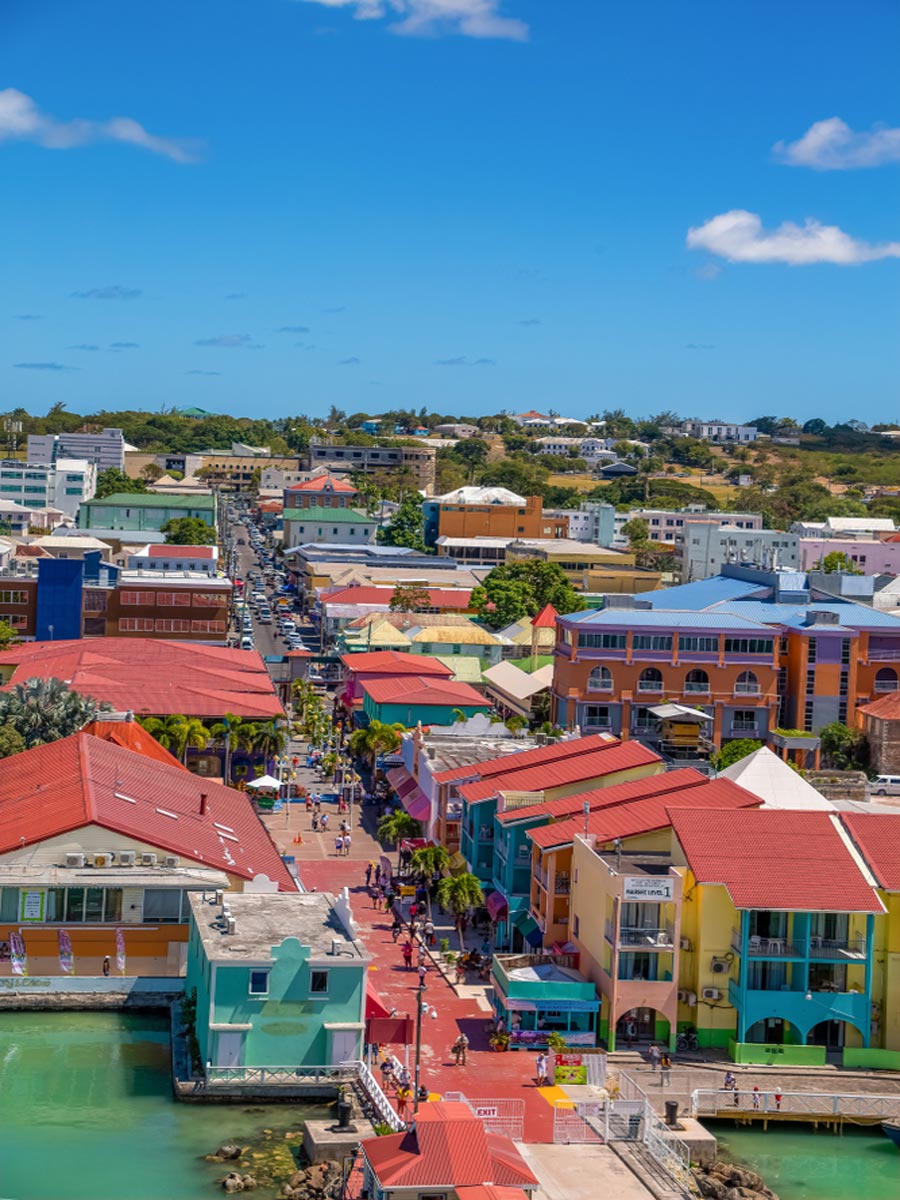 What's the best way to travel to your Antigua honeymoon? If you fly, you'll land at V. C. Bird International Airport (ANU), and you can rent a car to reach most Antigua honeymoon resorts.
But you can also reach your honeymoon in Antigua by boat. Your honeymoon cruise will dock at the famous port in St. John's, where you can access many restaurants and shops nearby.
The Best Antigua Honeymoon Destinations
Stingray City Antigua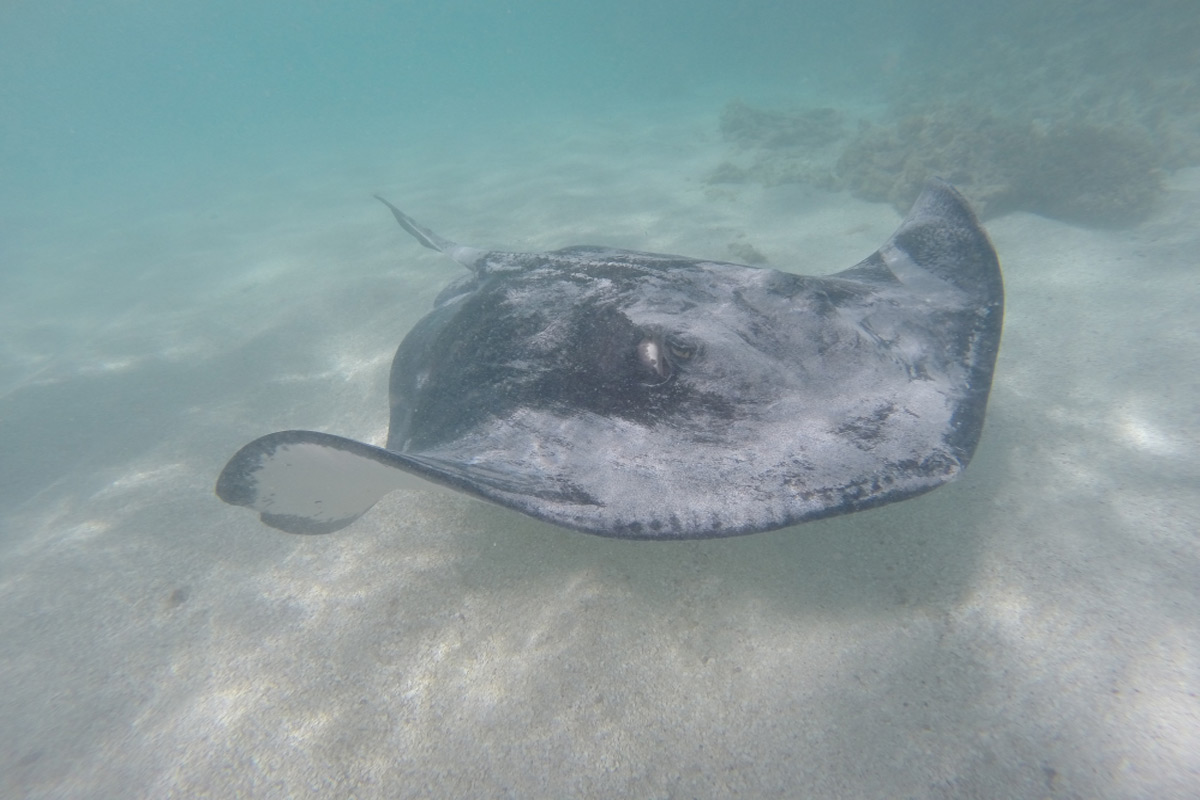 Our favorite Antigua honeymoon activities? Snorkeling is right up there, of course. And one of the best places to head out and see some amazing wildlife on your Antigua honeymoon is Stingray City.
Book a tour, and you'll have the best chance of spotting these magnificent sea creatures in their natural habitat.
The waters are warm, shallow, and teeming with giant stingrays that'll give you and your spouse the perfect opportunity for a romantic photograph on your honeymoon in Antigua.
Half Moon Bay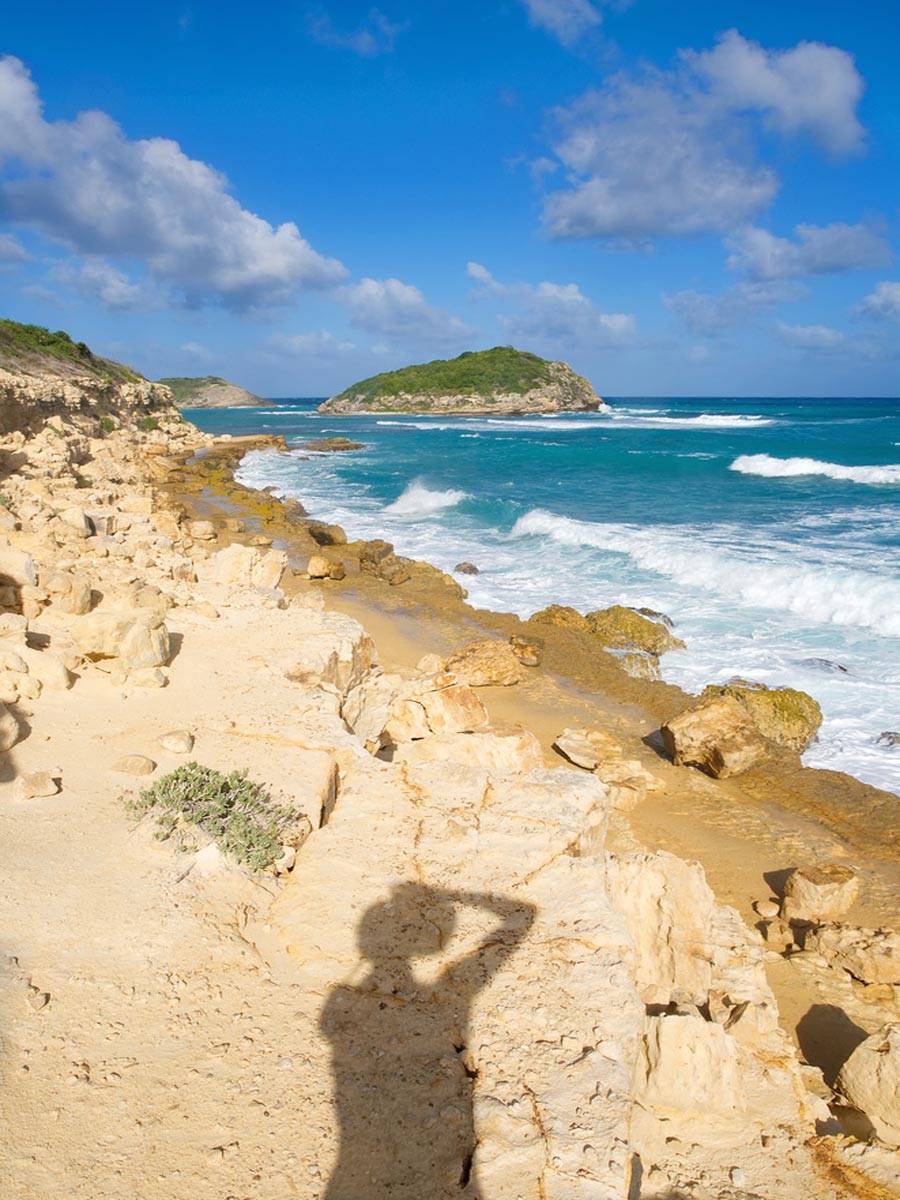 If you're looking for one of the best beaches on your honeymoon in Antigua, Half Moon Bay won't disappoint.
You'll need to drive to this seaside destination from most Antigua honeymoon hotels, but spending some time at this less-traversed oasis of white sands and turquoise waters is worth it. The waves are strong enough to windsurf, boogie board, or simply look out and admire the surf and sand from the shore.
You can rent lounge chairs here and there's also a nearby restaurant and bar if you work up an appetite in the water.
Devil's Bridge National Park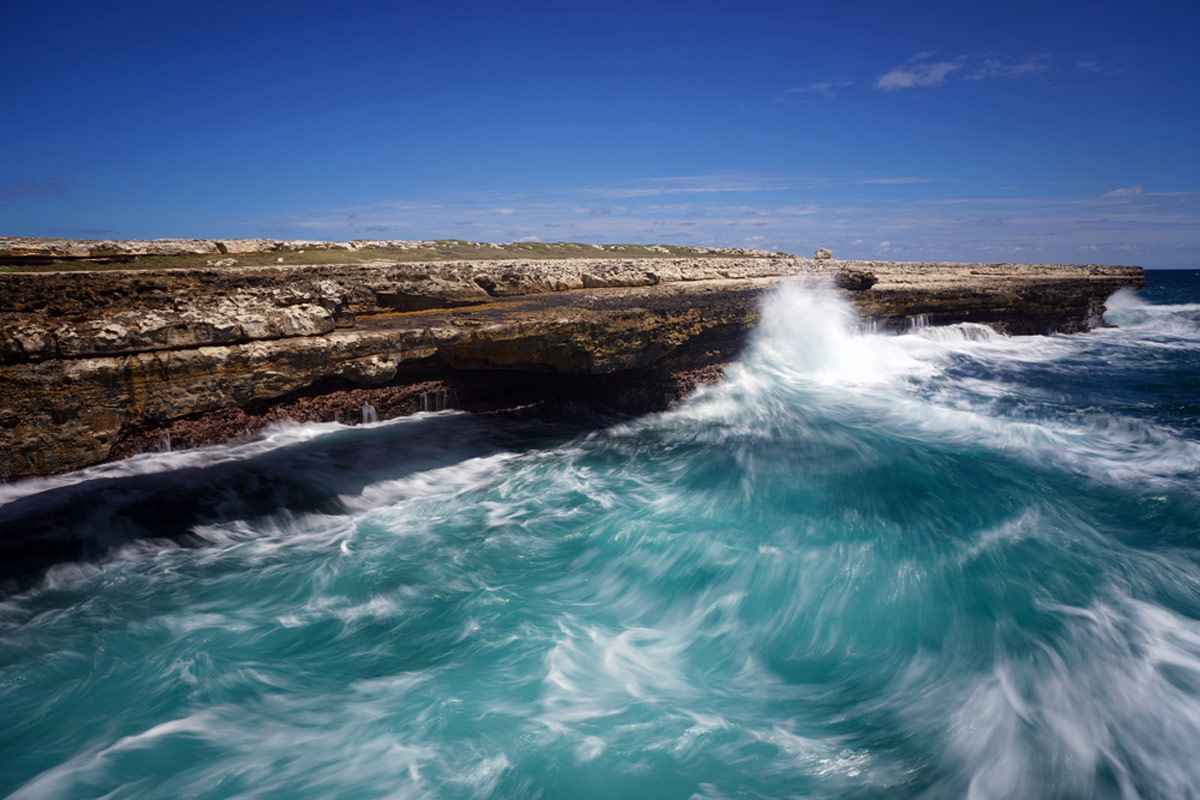 Fancy spotting a geological masterpiece on your Antigua honeymoon?
Head over to Devil's Bridge National Park and see why it's a favorite destination on Antigua honeymoons.
The limestone rocks have been shaped by centuries of Atlantic Ocean tides and formed a gorgeous landmark that is a must-see on your honeymoon in Antigua.
Look for one of several blowholes where you may see water vigorously splashing through giant openings, providing the backdrop for that perfect photo with your partner on your Antigua honeymoon.
Long Bay Beach
Another of the honeymoon destinations in Antigua for snorkeling is Long Bay Beach.
This public beach is a great location to swim out from shore and see abundant tropical fish and coral.
You're likely to see numerous aquatic species here, so bring your best pair of goggles and flippers and see what underwater delights you can discover on your honeymoon in Antigua.
St John's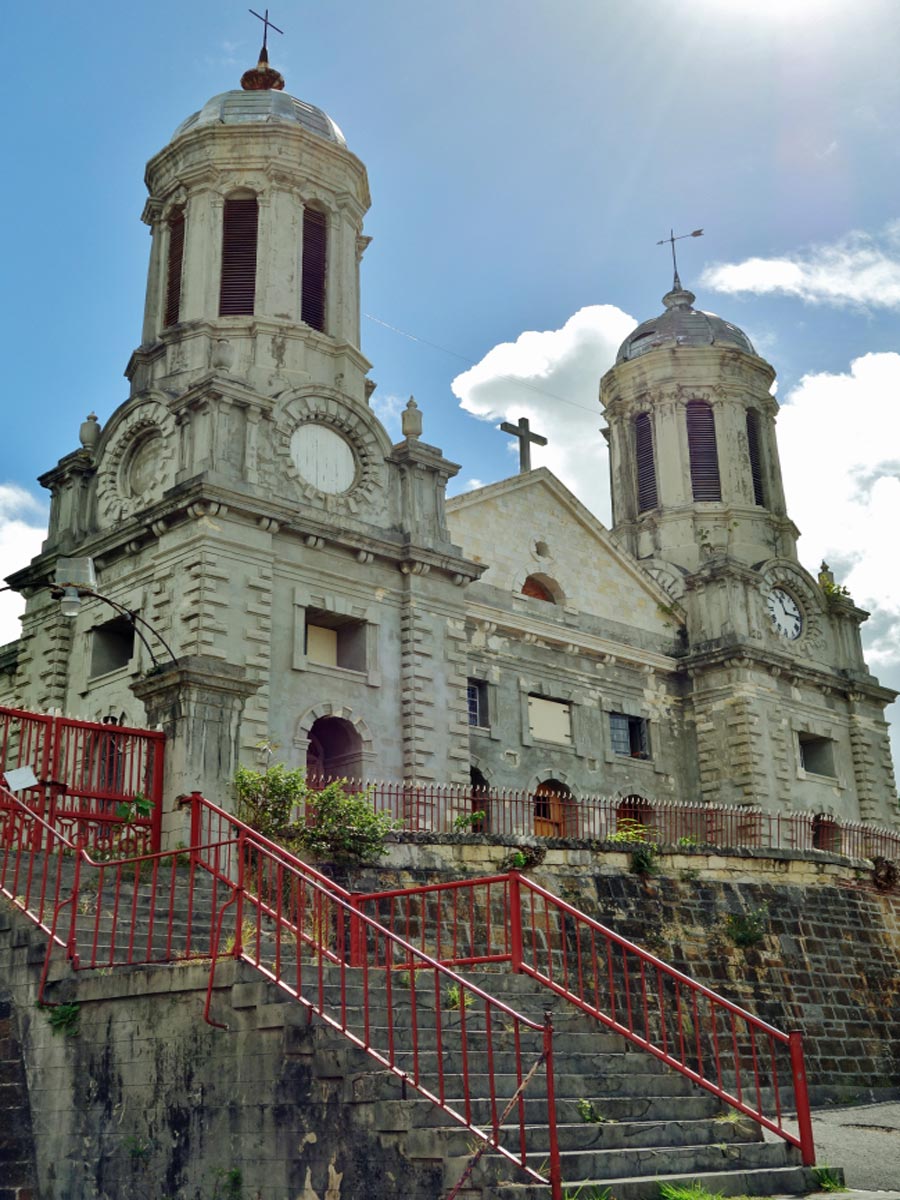 Looking to do some shopping during your Antigua honeymoon? We can't blame you.
If you want to pick up some souvenirs or window shop through boutique stores and malls, St John's is where you'll want to bring your credit card and your best pair of walking shoes.
There's plenty to do in St John's between shopping. Wander around and explore historic buildings, before popping into the Museum of Antigua and Barbuda for a dose of culture.
After a leisurely stroll, grab a meal or a cocktail at Hemingway's Caribbean Cafe. The ambiance and food are worth visiting, and anywhere that was good enough for a literary great is good in our book.
Nelson's Dockyard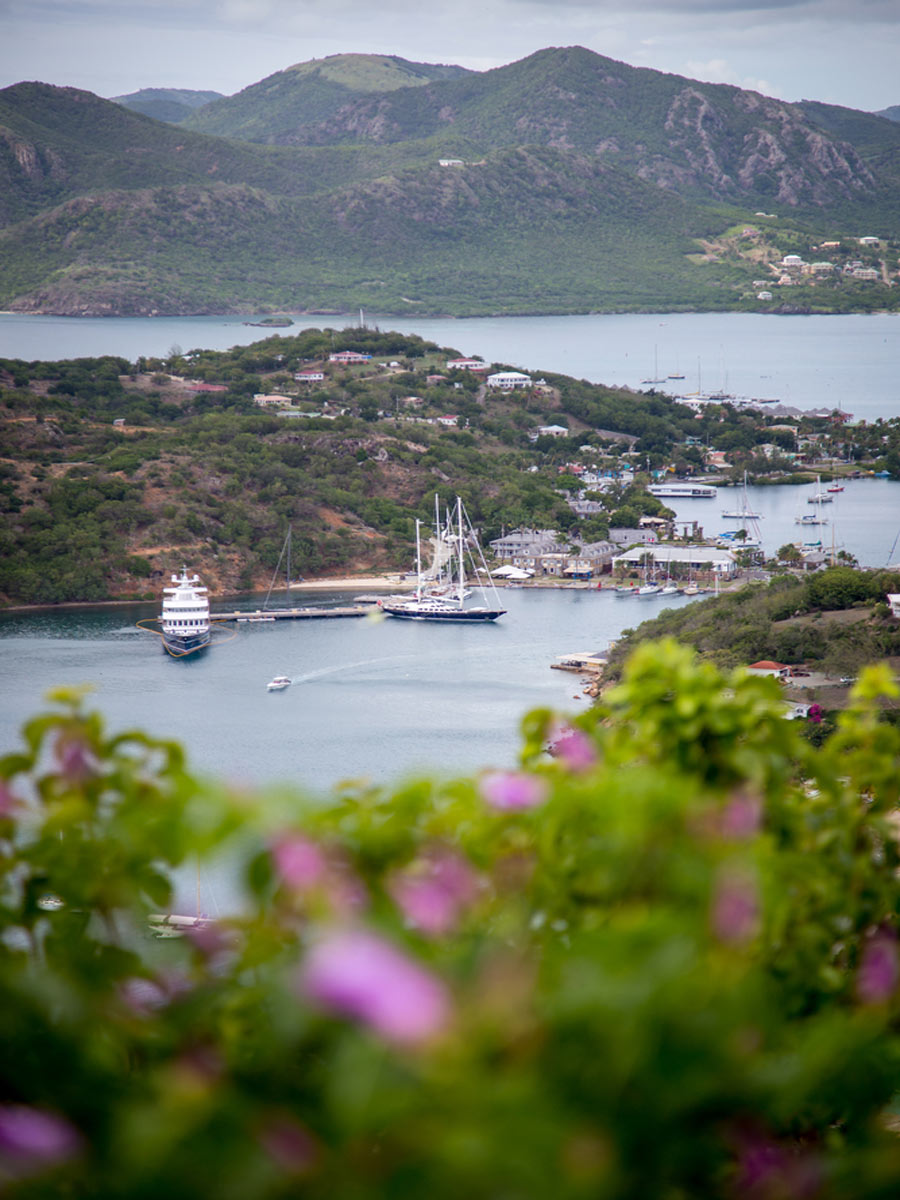 Stop by Nelson's Dockyard in the English Harbor if you want to see a historic marina on your Antigua honeymoon.
The idyllic waterfront is home to sailboats, yachts, and the UNESCO World Heritage Sites of Clarence House and Shirley Heights.
Be sure to hike up to the Shirley Heights Lookout, where you can take in the view. But our favorite time to visit here is on Sunday evenings when you can party with locals while enjoying the sunset with music, food, and cocktails.
Have we convinced to book a honeymoon in Antigua yet?
The Best Time to Visit Antigua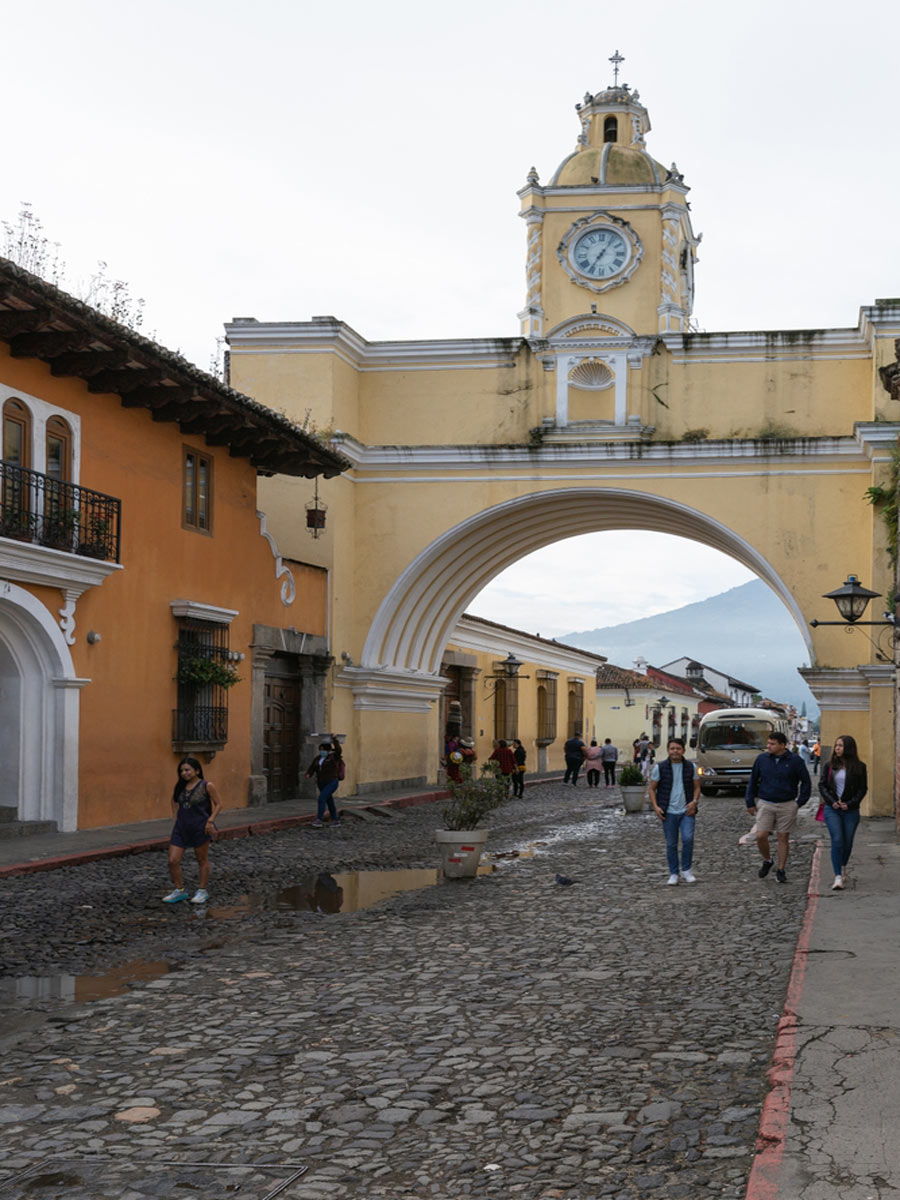 We recommend an Antigua honeymoon in April or November if you want to enjoy great weather with fewer crowds. You'll avoid peak tourism season and arrive just before or after the rainiest time of year.
But even when it rains on your Antigua honeymoon, chances are it'll be gone before you know it – showers don't last long.
How Long to Spend on Your Antigua Honeymoon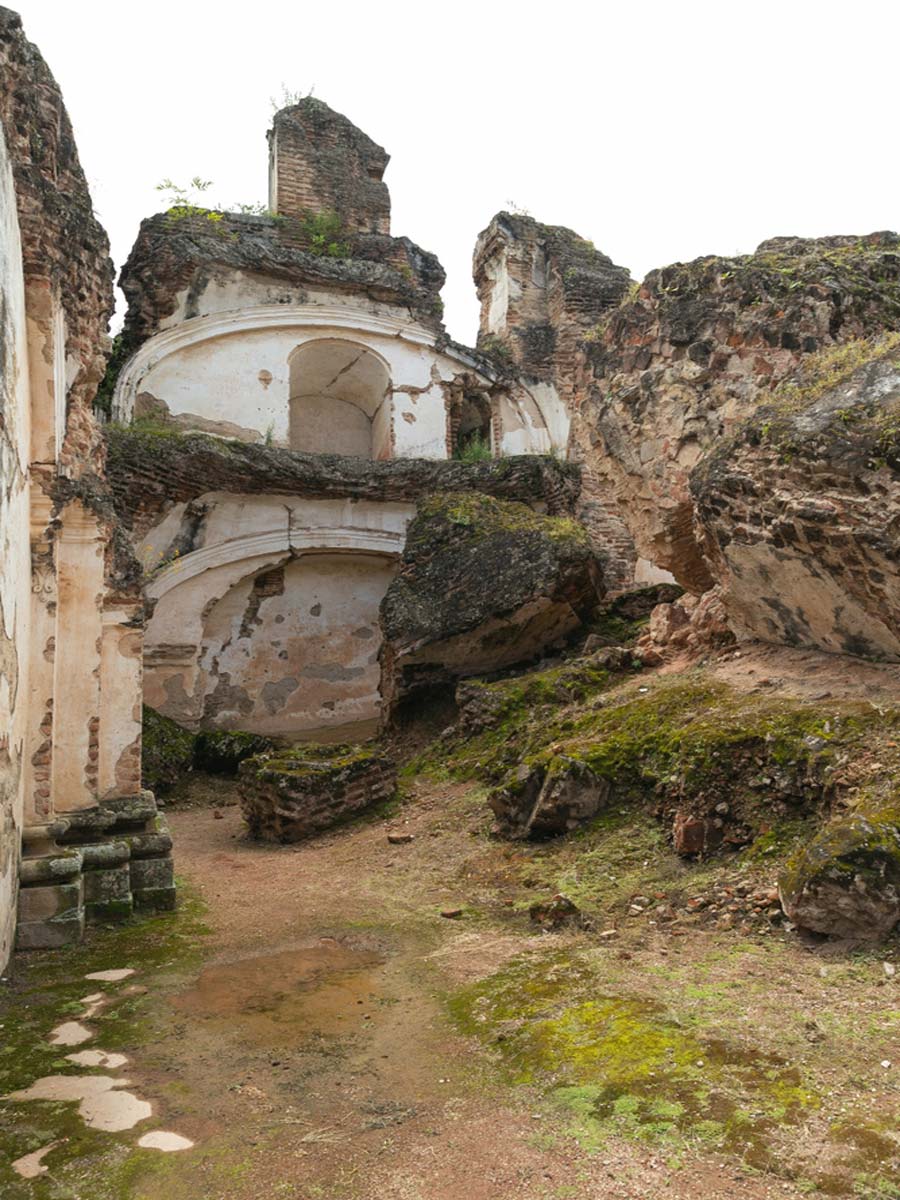 Your sunscreen, swimsuit and flip-flops are packed and ready to go on a Caribbean honeymoon. We're into the idea of an island vacation, too. But how long should you honeymoon in Antigua?
Your honeymoon in Antigua should be at least four nights. We'd recommend spending a week here, but understand if you want to add some stops to nearby islands or plan an Antigua and Barbuda honeymoon.
How Much Does an Antigua Honeymoon Cost?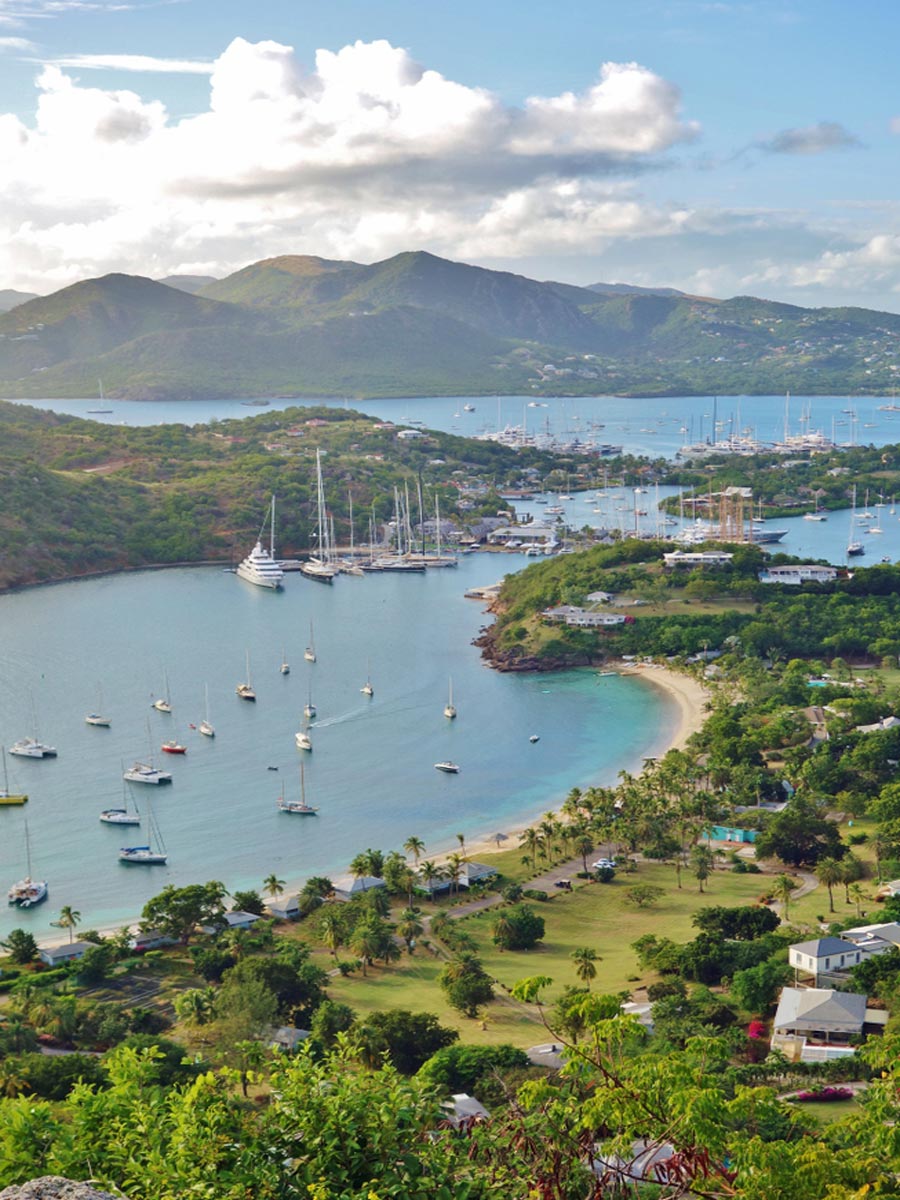 Setting up your honeymoon fund but not sure how much cash to raise for your trip? We're here to help.
We recommend budgeting $3,000-$5,000 for one week in Antigua. But if you visit other islands, you'll want to plan ahead and save money for plane tickets and transportation to the additional locations.
Antigua Honeymoon Resorts: Map
Antigua Honeymoon: Read Next