Stunning beaches, lush rainforests, and picturesque rice terraces are just a few things you'll experience on a Philippines honeymoon. Learn more in our honeymoon Philippines guide.
Made up of over 7,000 islands, planning a honeymoon in the Philippines requires narrowing in on exactly where you want to go.

Are you content lying on the perfect beaches of Boracay and enjoying couples massages at your luxury resort, or do you want to tie up your hiking boots and brave the volcanoes and lush jungles in Luzon? Or, maybe you want to do all of the above.

However you plan to spend your unforgettable honeymoon, we'll help you find the best place for a honeymoon in the Philippines – no matter your budget or style.
Best Honeymoon Hotels & Resorts in the Philippines
Shangri-La Boracay
Boracay
$$$
Best For Luxury Honeymoons in the Philippines
Shangri-La Boracay is our top pick for Philippines honeymoon resorts. Why? It offers the perfect combination of secret island vibes and luxury service along the white sandy shores of Boracay Island.

The hotel has everything you need for adventure and romance, only steps away from your stunning room or suite. Scuba diving, kayaking, couples massages – anything you can dream up for a perfect honeymoon, they have you covered.
When you're ready for a romantic meal, head up to Sirena Seafood Restaurant & Cliff Top Bar, where you'll take in stunning views of the gardens and beaches from semi-private patio tables with excellent local seafood dishes.

Toss in complimentary airport transfers and optional sunset sails, and you can see why more and more newlyweds are planning honeymoons to Boracay at Shangri-La.
Fairmont Makati
Manilla
$$$
Best For R&R After a Long Flight
/i
We love the idea of island hopping on your honeymoon in the Philippines. Fairmont Makati allows you to start your vacation in Manilla, giving you plenty of time for pampering and shaking off the jet lag before your next adventure.

The central location allows you to see famous sites like the architecture in Intramuros and shop at Greenbelt Mall before settling into your gorgeous room overlooking downtown Manilla.

Spend a chilled-out afternoon sipping cocktails by the rooftop pool before sharing a romantic meal at Brasserie Mirèio. The restaurant serves Provincial French cuisine in a modern space highlighted by a gorgeous mural from Filipino artist Marcel Antonio.
H Hotel El Nido
Palawan
$$
Best For a Honeymoon on El Nido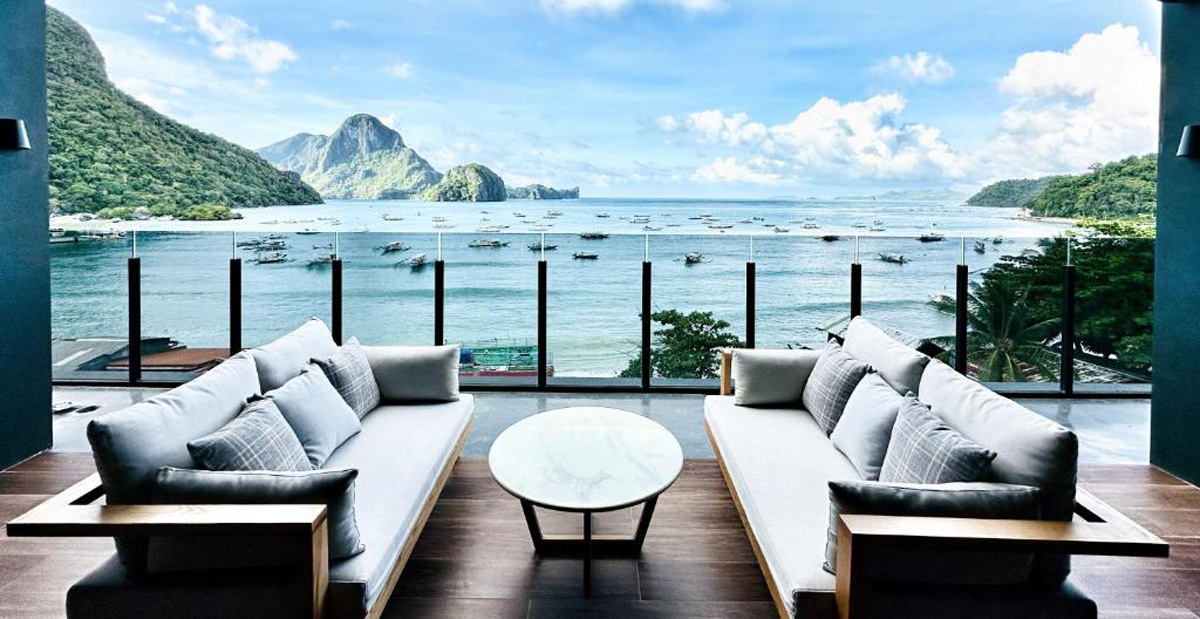 If you're setting sail to Palawan and El Nido to enjoy the picture-perfect coves offering some of the best snorkeling and diving in the Philippines, H Hotel El Nido is a perfect choice.
The four-star hotel boasts some of the most incredible views of the towering limestone cliffs and blue-green waters from the sea-view rooms. There's also the popular Piece of Sky bar, where you can take in the beauty of Bacuit Bay while indulging in happy hour.

Try some Taiwanese tea at Unocha or a vegan feast at the stylish modern restaurant Ver El Nido before settling into your chic room set up with hardwood floors, AC, WiFi, and comfy beds.
Dusit Thani Mactan Cebu Resort
Cebu
$$
Best For a Private Beach Honeymoon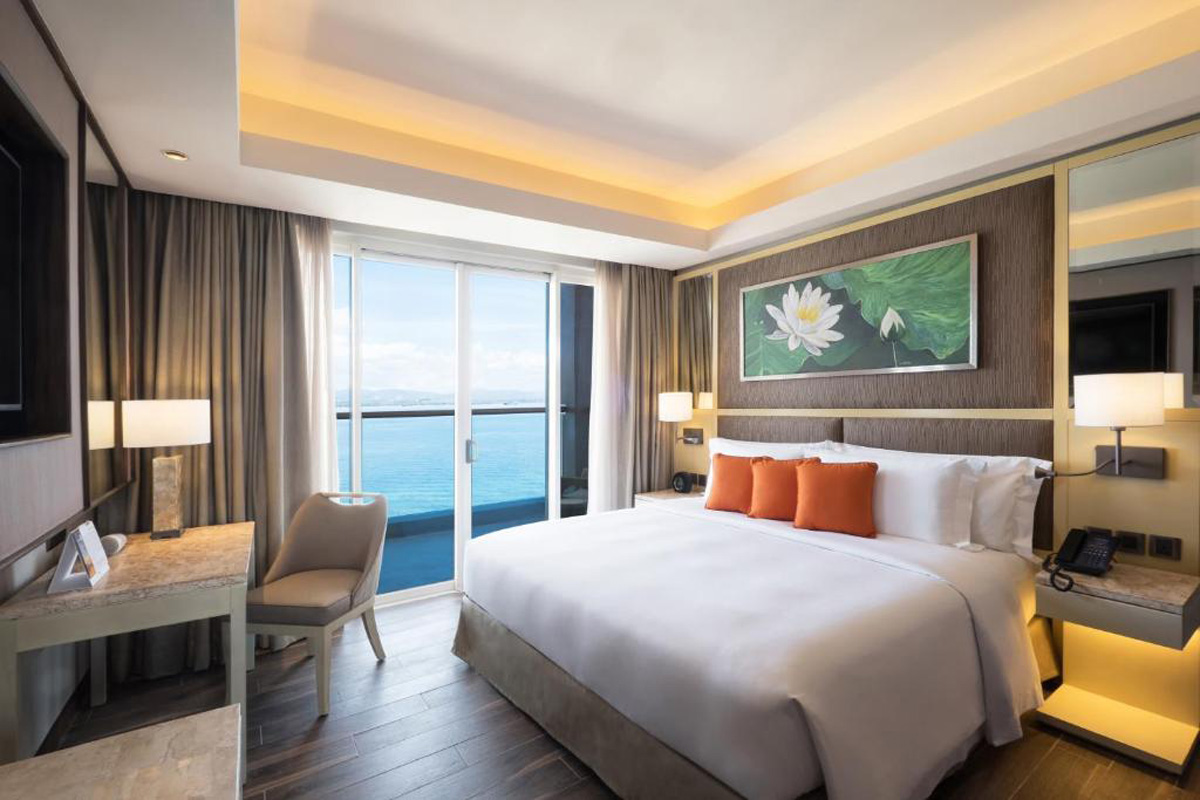 There are a lot of great beaches in the Philippines, but how about booking a luxury hotel with its own idyllic section along the Punta Engaño Peninsula? We got you.

The infinity pool at Dusit Thani Mactan Cebu Resort is the perfect place to melllow out between exploring the hiking trails, churches, and beaches around Cebu.

Hungry? There's a popular bar and restaurant near the pool, so you don't have to wander far from your lounger to grab a drink and a snack.
The rooms are comfortable and modern, but it's worth upgrading to a suite if you can. The extra space and large balcony overlooking the ocean are well worth splurging for on your romantic holiday.
Fox & The Firefly Cottages
Bohol
$
Best For a Budget-Friendly Honeymoon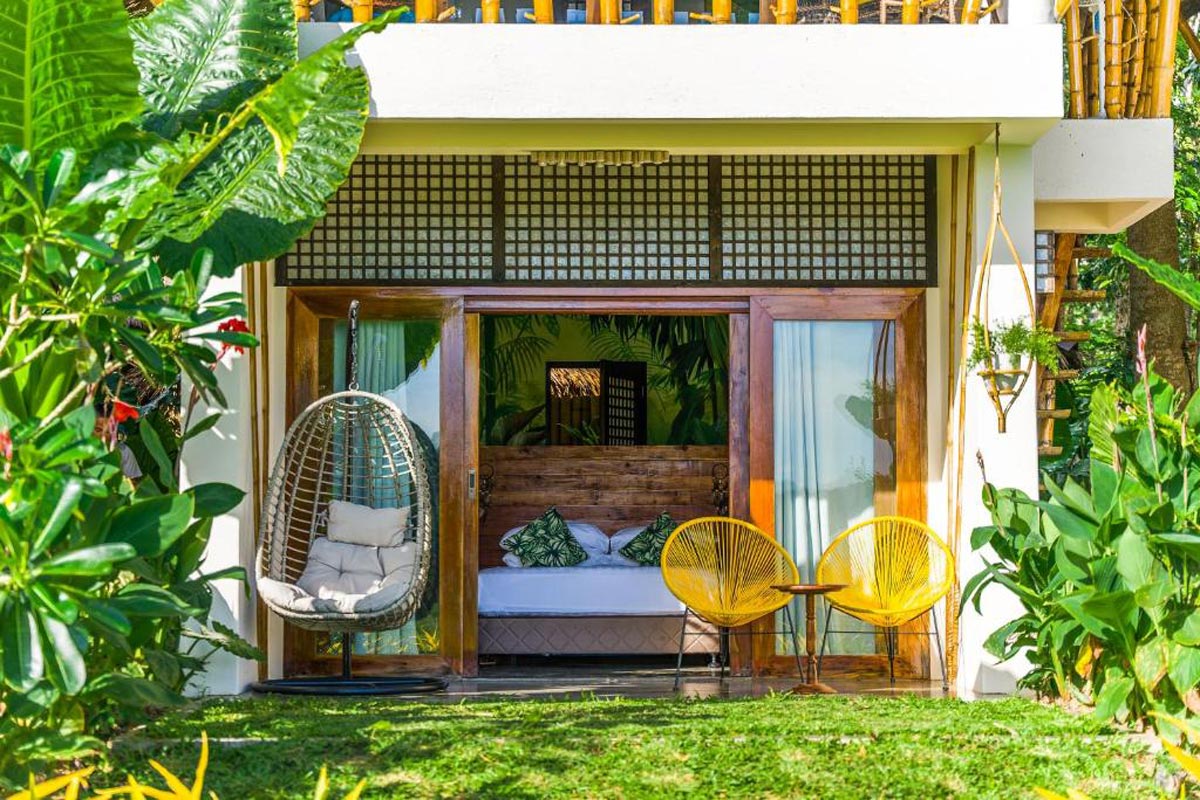 Fox & The Firefly Cottages set you up with charming cottages tucked away in the jungle near the Loboc River. Sound like your kind of honeymoon in the Philippines?

Perfect for couples on a romantic holiday away from the busy city centers and crowded beaches, the charming villas offer comfy beds with mosquito nets and private patios where you can enjoy the lush, verdant forests side by side.

Ready for adventure? The friendly staff can help arrange romantic excursions like hot air balloon rides and paddle boarding during the day, and you can settle back in to enjoy cocktails and dinner at the bar and restaurant on-site after.
Philippines Honeymoon Tips: What You Need to Know
How to Get to the Philippines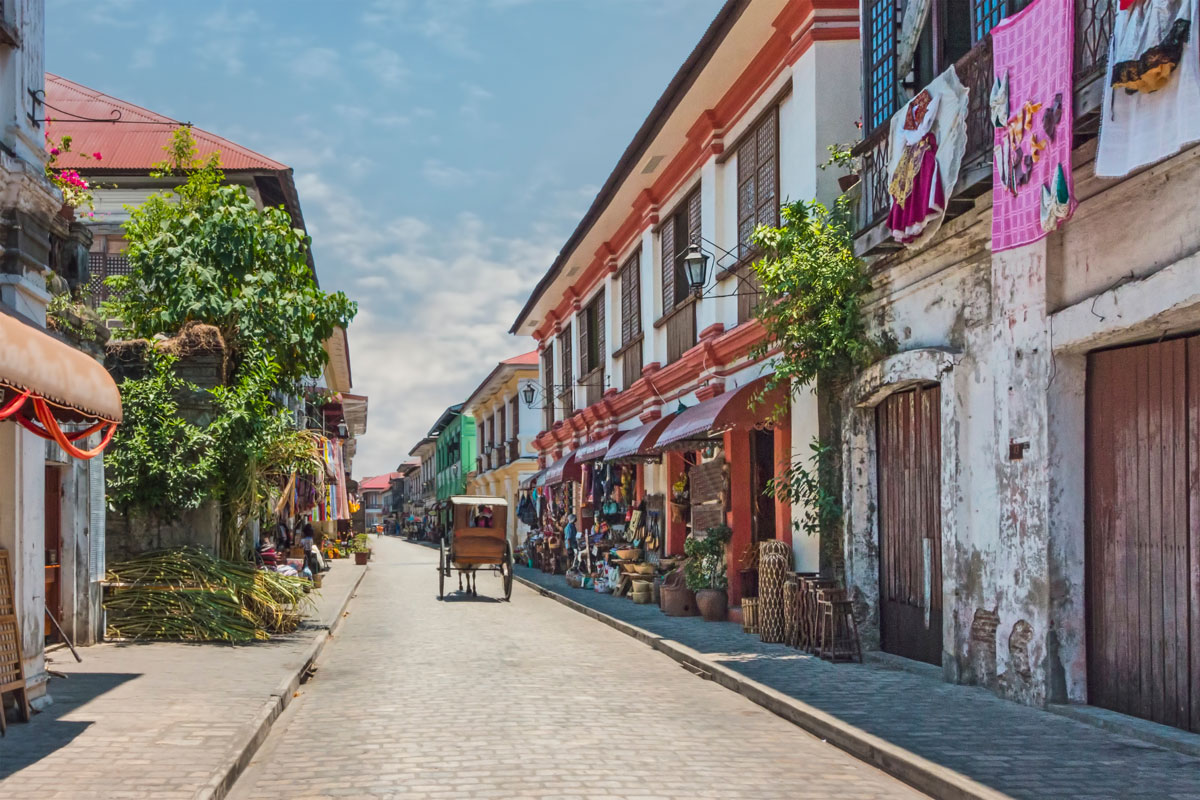 Getting to the Philippines is relatively straightforward, depending on where you plan to go.

Reaching Luzon is the easiest, with Ninoy Aquino International Airport (MNL) offering plenty of flights from the USA (you can even fly directly from several US locations).

Once you're in Manilla, it's an easy flight or boat ride to many of the top honeymoon spots.
The Best Philippines Honeymoon Destinations
Luzon and Manilla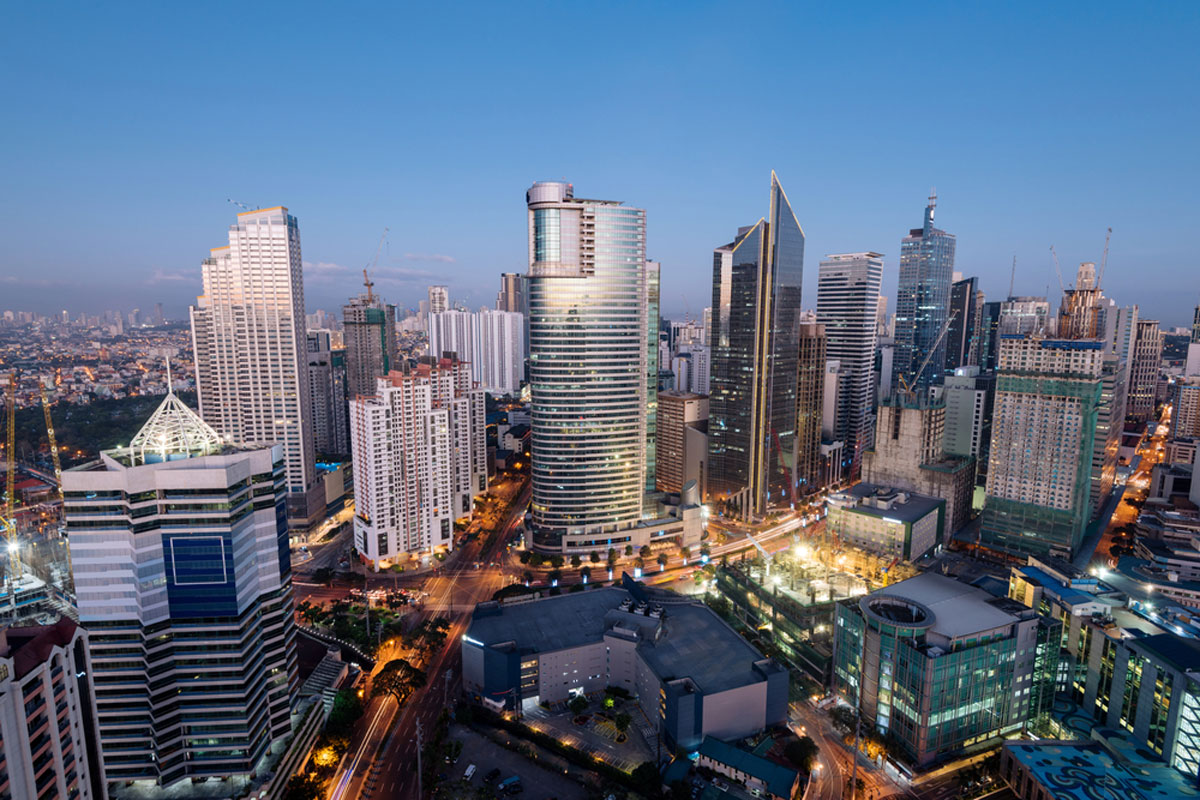 Let's start with the largest island in the Philippines, Luzon.

Located in the northern section of the islands, it's home to the capital city, Manilla. Manilla is a vibrant metropolis with great dining and shopping and some incredible resorts where you can sleep off the jet lag.
Looking for what to do once you're ready to explore? You'll find 16th and 17th-century Spanish colonial architecture in the Intramuros section of Manilla, a "perfect" conical volcano at Mayon, and the rainforests and rock formations in Masungi Georeserve are a few of our favorite ideas for the best honeymoon in the Philippines.
You can also head to the mountains from Manilla to discover the Rice Terraces of the Philippine Cordilleras. The UNESCO site is home to several of the jaw-droppingly beautiful hills of rice terraces that offer excellent hiking and photography.
The Batad Rice Terraces are the most famous, and this hike is the perfect way to experience their beauty.
Boracay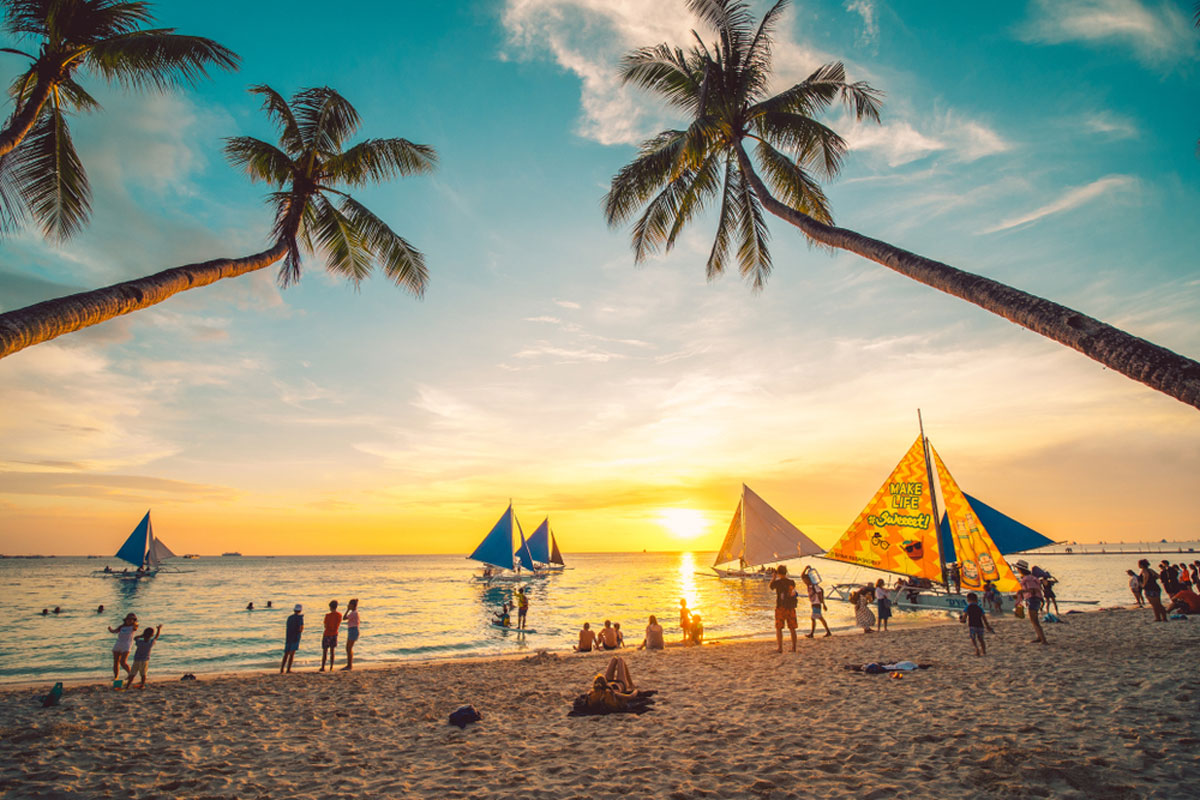 A Boracay, Philippines honeymoon has quickly caught on as one of the most popular tropical honeymoon spots in Asia, if not the world.

What makes it so special? It's all about a beach honeymoon in Boracay.

You'll have endless options for laying down your towel in the sand. From White Beach to Puka Shell Beach up north, the small island delivers plenty of pillowy soft sands and cerulean waters to soak up the sun.
Bohol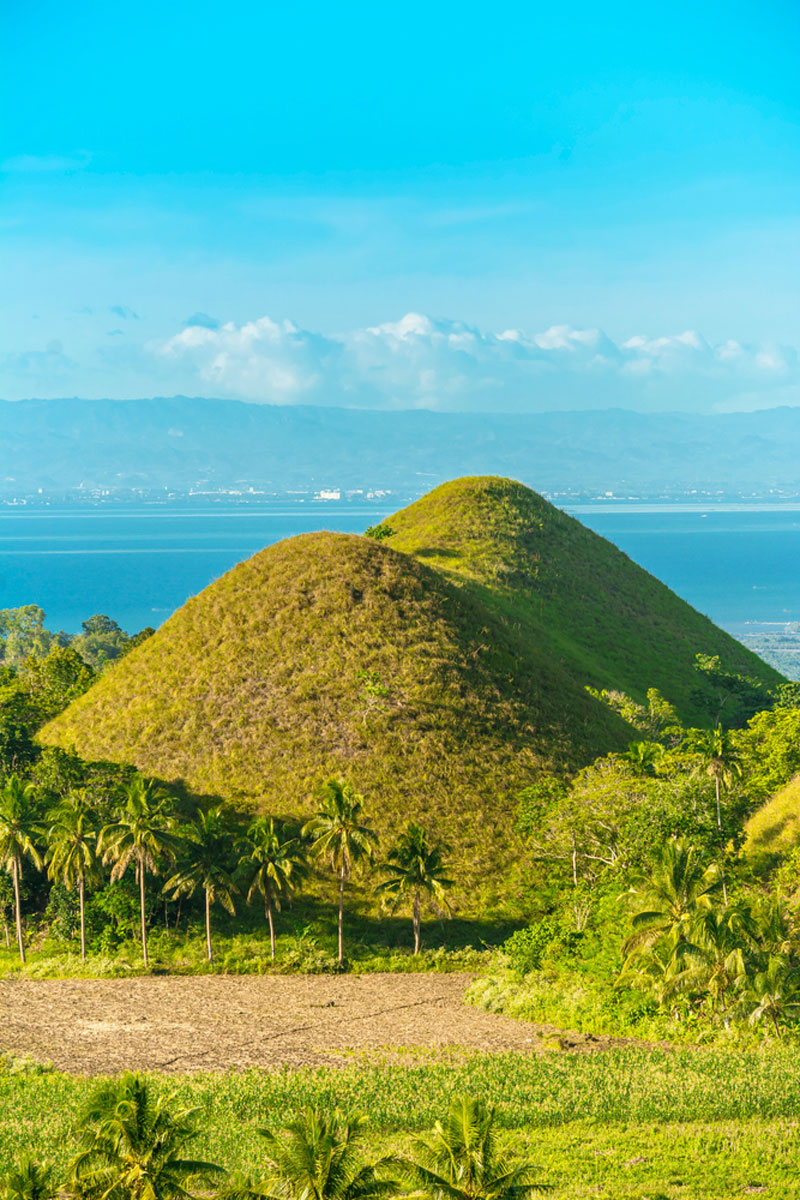 Couples who want the best honeymoon destinations on a budget in the Philippines will want to consider Bohol.

There are plenty of accommodations on the cheap, and you'll enjoy incredible hiking that ranks up with more famous islands like Boracay and Cebu.
What makes Bohol unique, however, are the Chocolate Hills. Over 1,000 cone-shaped hills dot the countryside of Bohol, which turn a chocolate brown during the dry months of the year.

Two of our favorite ideas for hikes are the mellow 3-mile walk around the Chocolate Hills Trail and the short but rewarding Kinahulugan Waterfalls trail that allows you to experience a gorgeous set of rapids leading to a small but picturesque pool below.
Cebu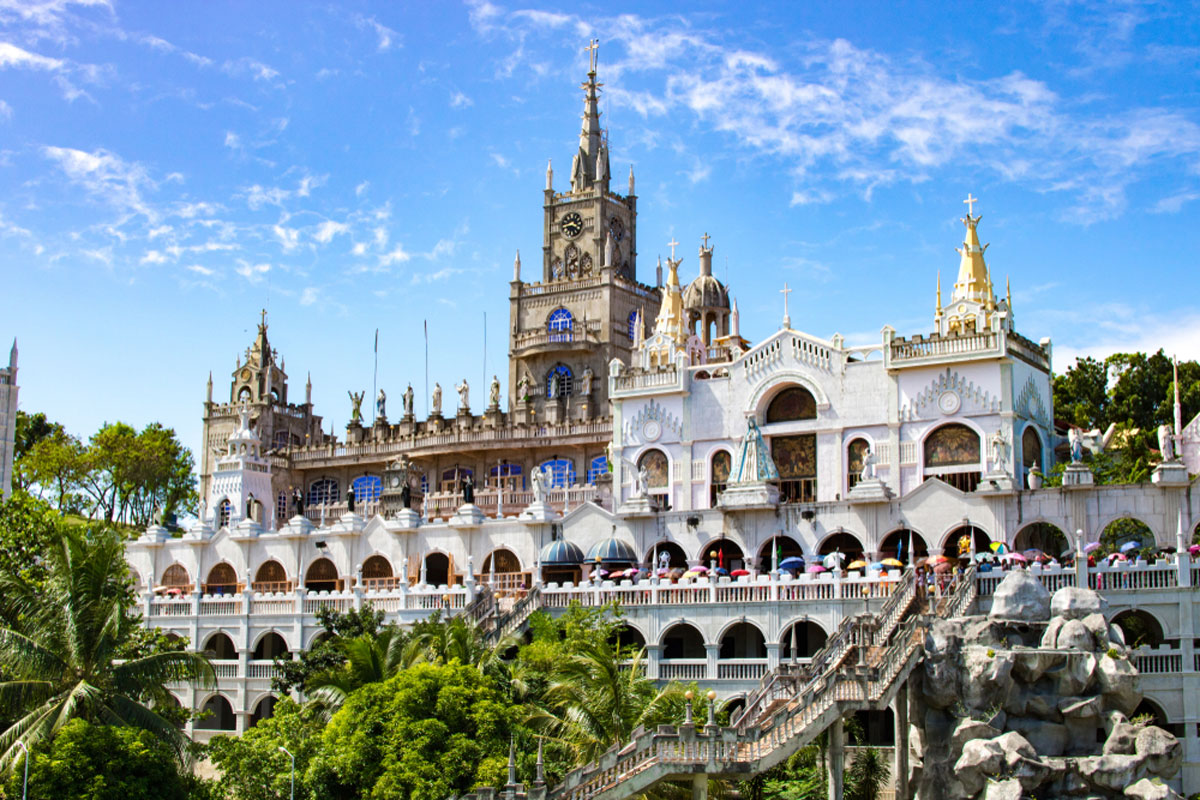 Planning a Cebu, Philippines honeymoon? Lucky you. Cebu offers a unique blend of historical landmarks, beautiful beaches, and incredible resorts and restaurants dotting the large island in the Central Visayas.

Be sure to spend some time in Cebu City, where you'll find modern Taoist temples, Spanish Colonial Catholic churches, and plenty of spots serving up delicious food like Lechon (roasted pork).

But away from the hustle and bustle, you'll find many of the best beaches in the Philippines. Head southwest to Moalboal, and you'll discover some of the best scuba diving and snorkeling along the coast.
Think warm water, sea turtles, and all sorts of colorful fish along the pristine coral reefs just offshore.
Palawan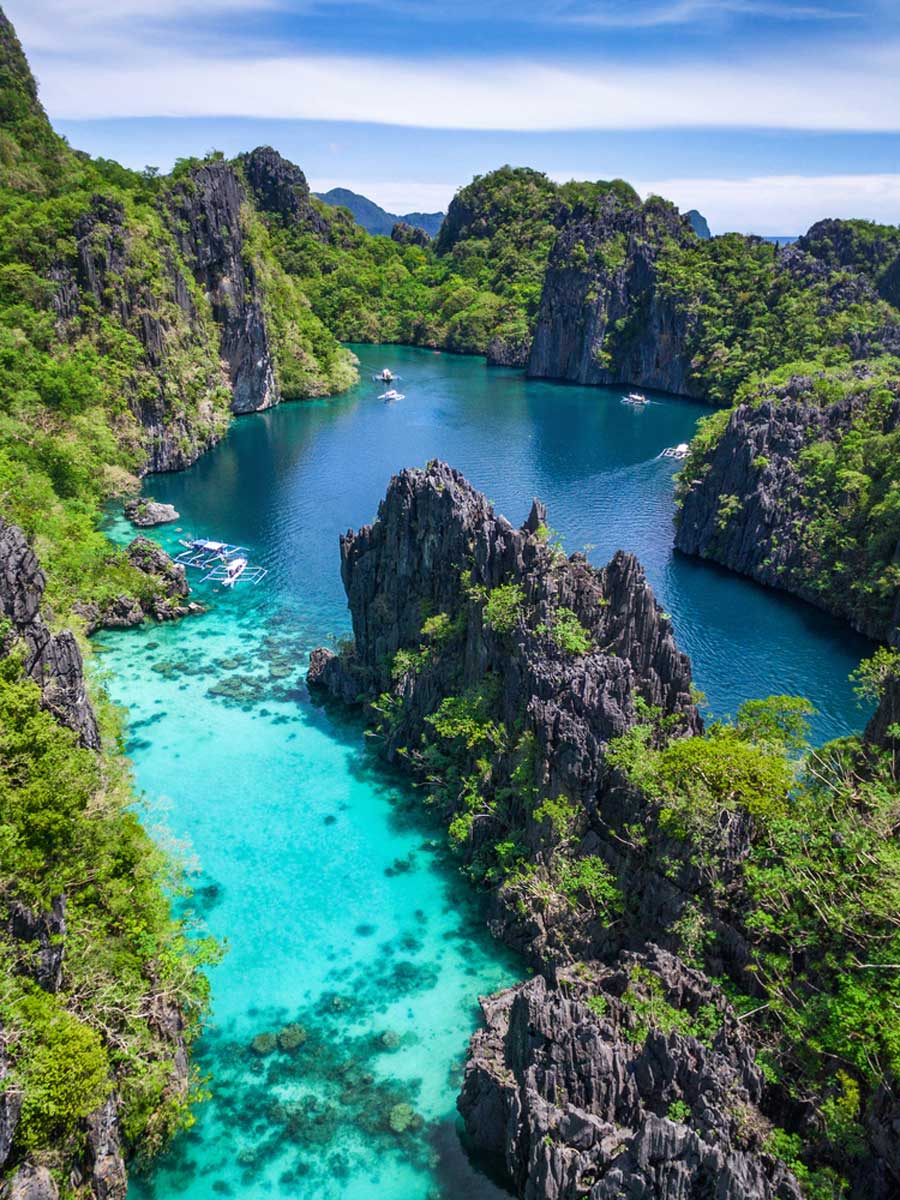 Looking for the best honeymoon destination in the Philippines? Head to Palawan.

Palawan is making a name for itself with its craggy limestone cliffs overlooking treasured coves that offer some of the finest swimming and diving you'll find in any honeymoon destinations in the Philippines.

El Nido is probably the most famous part of the island, and when you see the long stretch of white sands flanked by turquoise water and coconut trees, you'll have no doubt why.

But you also won't want to miss a chance to catch a boat to Coron. Here, you can enjoy epic scuba diving around shipwrecks in crystal blue coves with massive limestone rocks rising from the sea.
The Best Time to Visit the Philippines
The best weather in the northern Philippines is from December to May when the weather is dry.

If you're heading to the southern islands, wait until January to schedule your trip to the best places in the Philippines for a honeymoon.
How Long to Spend on Your Philippines Honeymoon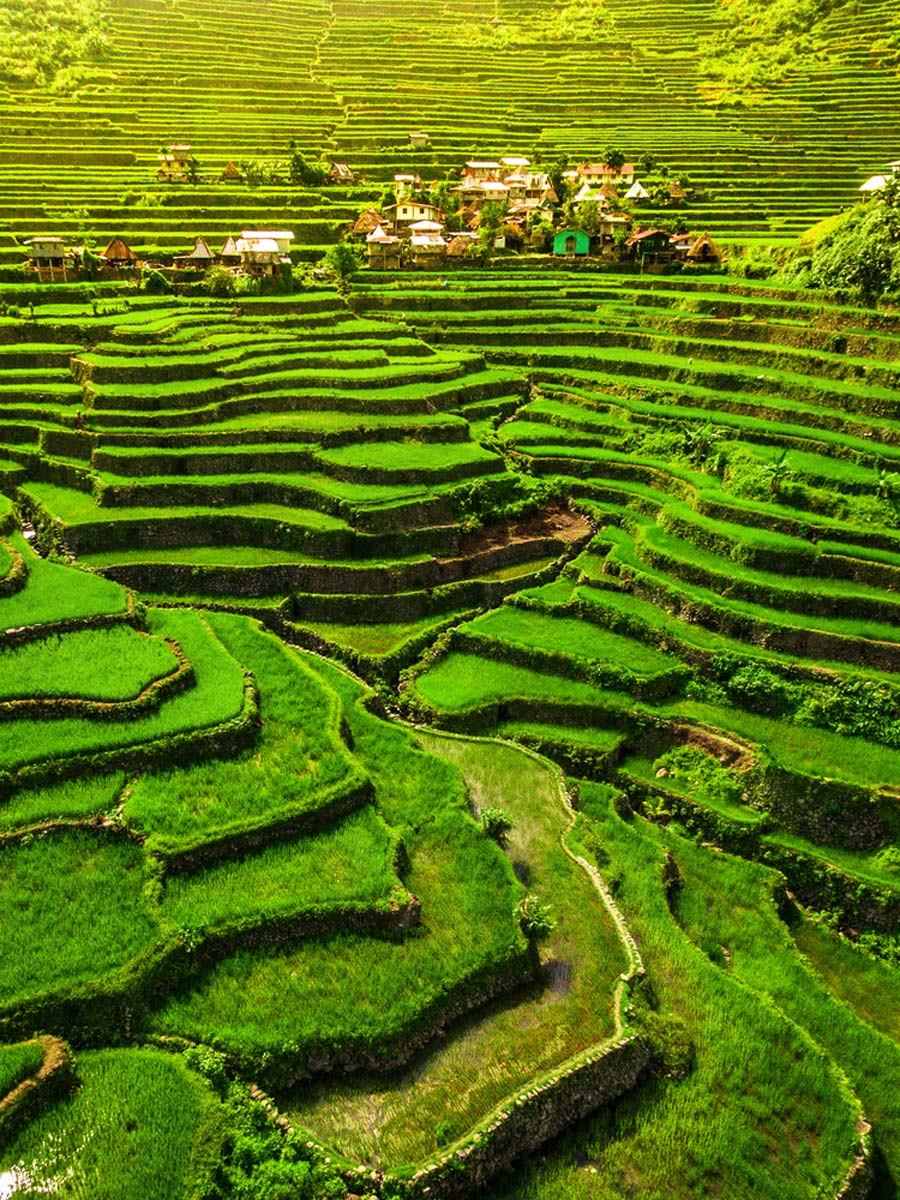 We recommend spending 10 to 14 days to see many of the best islands in the Philippines for your honeymoon.
How Much Does a Philippines Honeymoon Cost?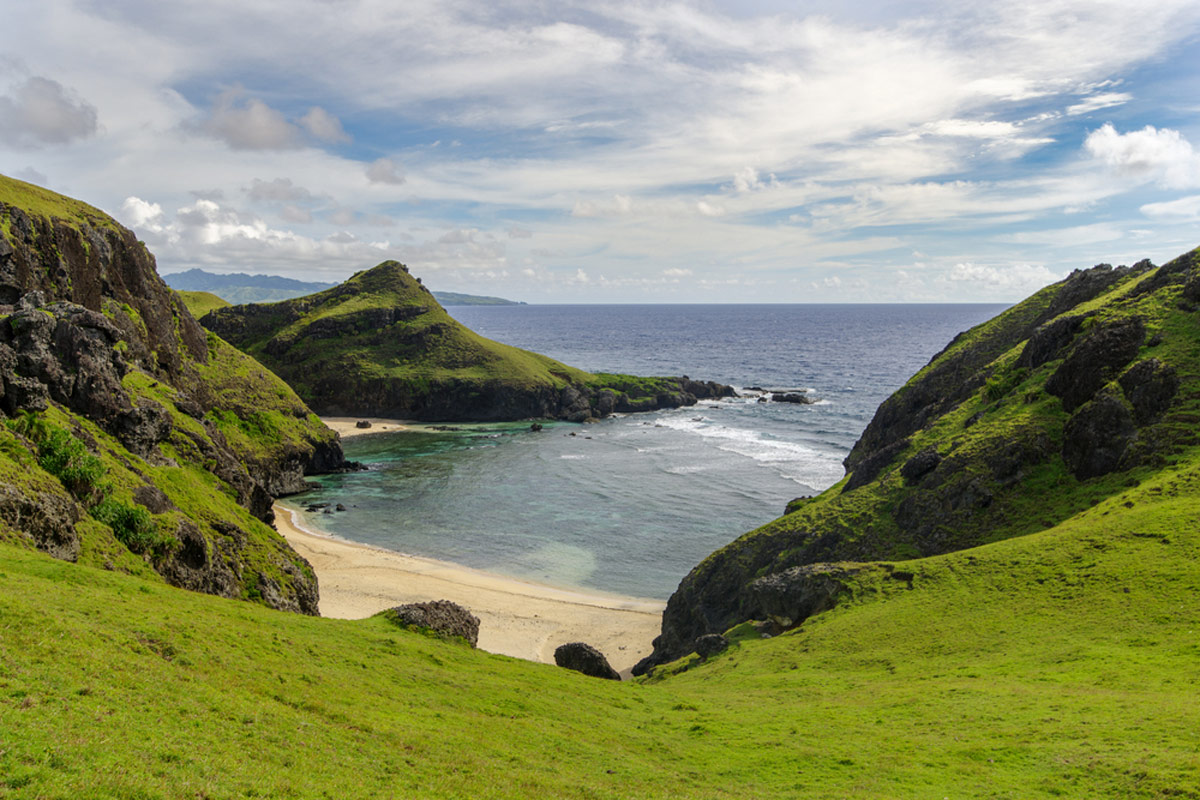 Budget between $4,000 to $5,000 for a Philippines honeymoon package.

This amount should cover your airfare, accommodations, travel between islands, and meals on your dream vacation.
Philippines Honeymoon Resorts: Map
Philippines Honeymoon Guide: Read Next