Looking for the best Central America honeymoon ideas? This handy guide is filled with magical destinations for a dream trip.
It's no wonder that Central America honeymoons are an increasingly popular choice for couples looking for hot weather and plenty of activities along the way.
Whether you want to embark on an adventure through the mountains, visit cities rich with culture and cuisine, or simply relax on the beach, there are numerous Central America honeymoon locations for you to consider.
Ready to explore?
Why Honeymoon in Central America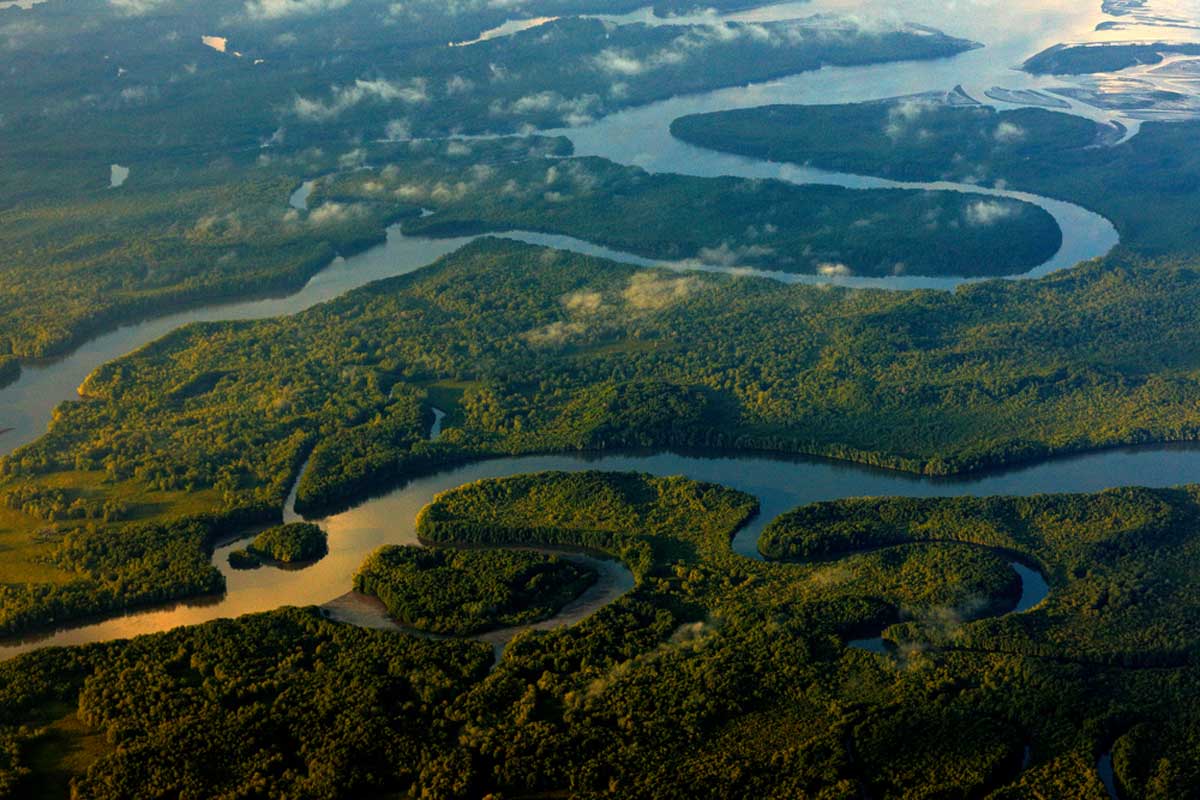 Why choose a Central America honeymoon? We can't think of a good reason why you wouldn't.
You'll get to admire some of the world's lushest jungles, magnificent beaches, top-notch diving spots, and stunning archeological sites. What's not to love?
Central America honeymoon packages are some of the best anywhere in the world. You can have one of the most affordable vacations while experiencing rich historical destinations, vibrant cultures, and incredible scenery.
Best Central America Honeymoon Destinations
Belize
Best for Adventures in the Water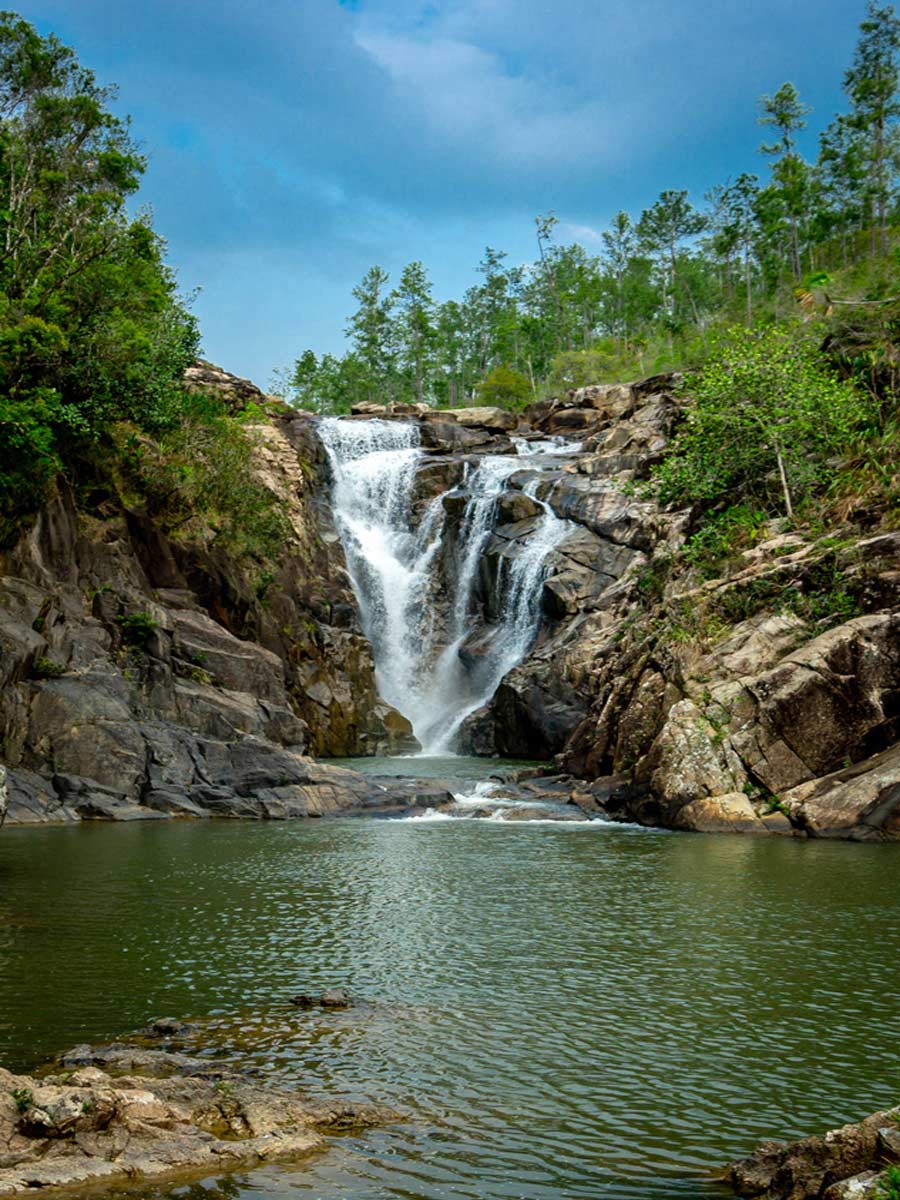 Belize is jam-packed with natural beauty that includes jungles, mountains, and miles of idyllic beaches.
If you and your spouse want to plan a Central America honeymoon near the water, Belize is a top choice.
You'll get to experience some of the most scenic Central America honeymoon destinations for snorkeling, scuba diving, and plenty of other water sports. Or relaxing on the beach, if you would rather take things at a slow pace.
Windsurfing, fishing, and sailing are all popular activities here, as the conditions are ideal for them most of the year.
Top Attractions
Hol Chan Marine Reserve has excellent snorkeling and scuba diving opportunities on your Central America honeymoon along the Belize Barrier Reef.
Laughing Bird Caye National Park is a Central America honeymoon destination for plenty of peace and quiet and, better yet, you can only reach it by boat.
The Green Iguana Conservation Project lets you hang out with the fascinating lizards up close and personal (you can get some great photos here for the 'Gram).
Suggested Honeymoon Duration: 7 days
Suggested Stay: Almond Tree Hotel Resort
Costa Rica
Best for a Central America Honeymoon in the Jungle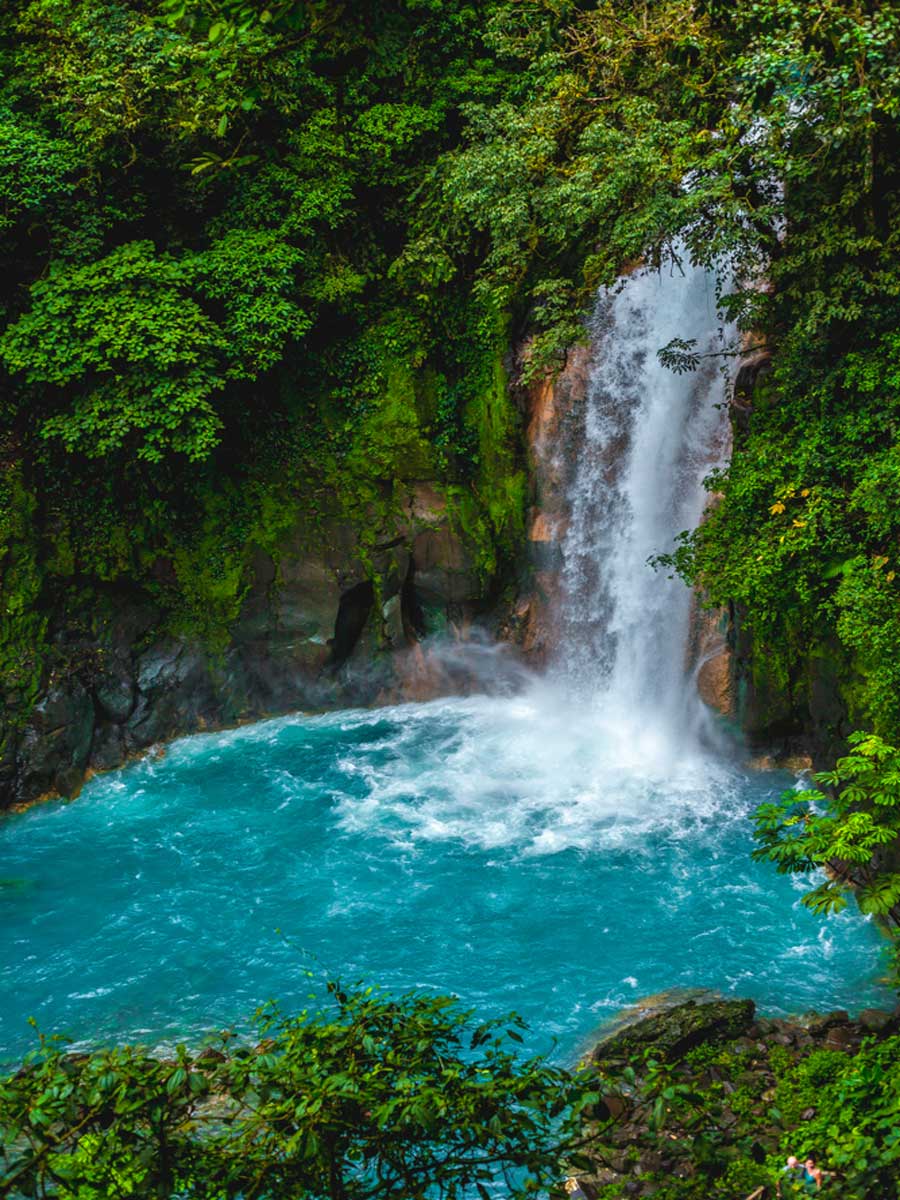 Costa Rica is bursting with fantastic beaches and sites for diving and snorkeling excursions.
But when it comes to this Central America honeymoon hot spot, you should definitely head out on a hike in the lush jungles nearby.
Volcanos, natural hot springs, and stunning nature make Costa Rica one of the best Central America honeymoon destinations if you love adventure (or even if you don't, to be honest, as you soon will).
Overwhelmed by the seemingly endless ideas for a honeymoon in Costa Rica? Don't worry; we've got you!
Top Attractions
Corcovado National Park is a bird watcher's dream honeymoon offering over 300 varieties to see (and photograph).
Arenal Volcano is one of Costa Rica's most impressive volcanos, and you can catch a glimpse of it while hiking in the nearby jungles.
Manuel Antonio National Park is well worth a visit and rewards you with the chance to see sloths and other wildlife (name a more romantic animal than a sloth?).
Suggested Honeymoon Duration: 7-10 days
Suggested Stay: The Westin Reserva Conchal
Guatemala
Best for Honeymooners who Dig Archeology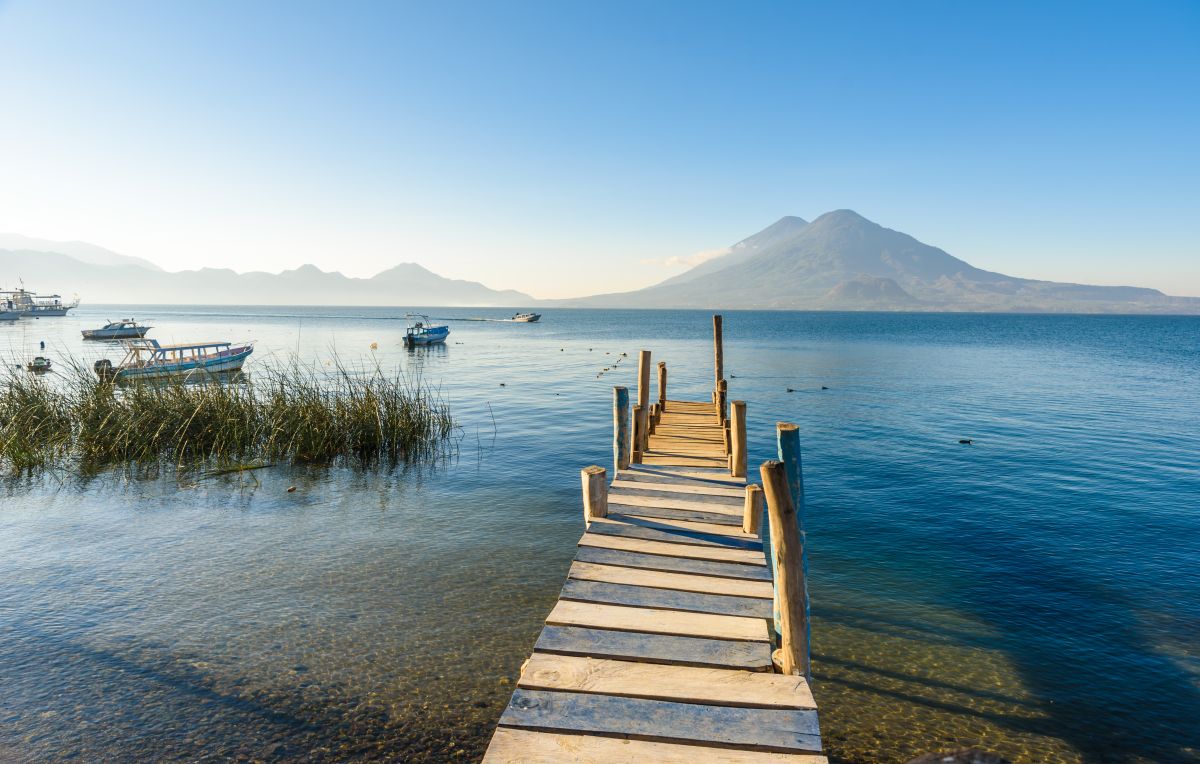 Central America is home to some of the most impressive archeological sites anywhere in the world, though we have a particular soft spot for those in Guatemala. In fact, you'll find Mayan ruins that rival any on the planet.
But, don't let that put you off if you prefer a more modern trip – Guatemala has plenty of lively and modern urban spaces, as well.
From markets selling brightly decorated local textiles and food to a diverse collection of museums, Guatemala boasts bustling city centers throughout the country, the most charming of which is (in our opinion) Antigua.
Don't worry; there are excellent beaches here, too. So if you want a more relaxed Central America honeymoon along the Caribbean Seaside, Guatemala is still a destination you'll enjoy.
Top Attractions
Tikal National Park is the most famous Mayan ruin in Guatemala and a must-see if you love history (or even if you don't).
Lake Atitlán is a massive body of freshwater you can take in at the base of some breathtaking volcanoes in the Sierra Madre Mountains.
Antigua is a charming town with beautiful architecture and vibrant culture.
Suggested Honeymoon Duration: 7-10 days
Suggested Stay: Hotel Museo Spa Casa Santo Domingo
Roatan, Honduras
Best for a Beachside Central America Honeymoon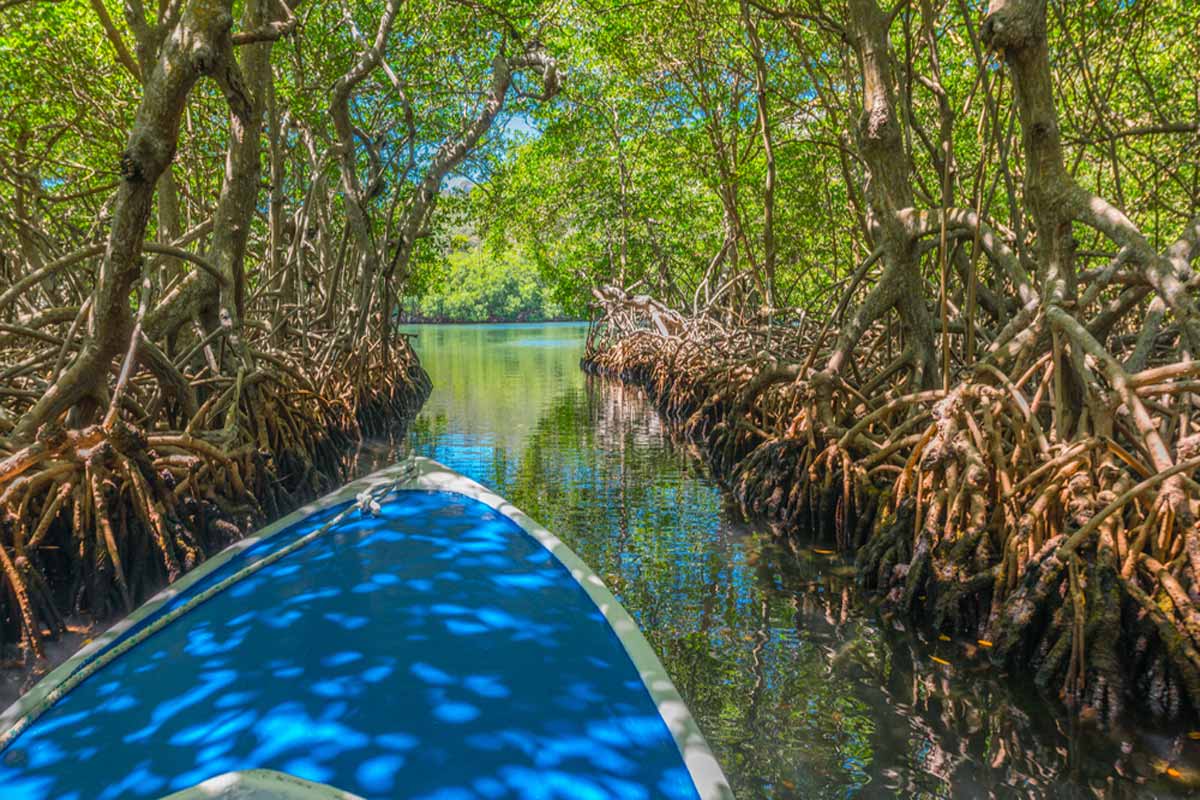 If you're looking for beaches, the small Honduran island of Roatan is one of our favorite Central America honeymoon ideas. Not to mention that it's totally under the radar, which adds an air of exclusivity to your stay.
Need a second opinion? We're not the only ones that feel this way; multiple locations here have received Trip Advisor Traveler's Choice Award for best beach more than once.
Top Attractions
West Bay Beach is the most celebrated waterfront location on the island and has impeccable sand, great snorkeling spots, and access to private diving or fishing excursions just steps away.
Gumbalimba Park allows you to get up close and personal with exotic animals like Capuchin monkeys while ziplining through their natural habitat.
Sandy Bay boasts a gorgeous white sand beach that offers a quieter place to enjoy the Roatan waterfront.
Suggested Honeymoon Duration: 5 days
Suggested Stay: Ibagari Boutique Hotel
San Blas Islands, Panama
Best for a Secluded Getaway
If you want your Central American honeymoon to be a private affair where you feel like you're on a deserted island (a dream, we're sure you'll agree), you'll want to explore the San Blas Islands of Panama.
We're not exaggerating when we say you'll have an intimate honeymoon, as only 49 of the 300+ islands are officially inhabited. You'll struggle to find anywhere better for a Central American honeymoon than escaping reality for a few days on the beach.
Take a private tour to some of the different islands, go fishing, or sail the beautiful open waters and see why this is a Central America honeymoon location gaining more recognition every day.
Top Attractions
Chichimei is an island famous for its private beaches with white sand and crystal blue waters as the backdrop.
Isla Perro looks akin to a set you'd see in a Hollywood epic about getting lost at sea, with its serene white sand and glistening blue waters set in the middle of nowhere. Don't worry; there are boats you can charter to bring you back to civilization.
El Porvenir is most likely how you'll access the chain of islands, as it is the unofficial capital of the area.
Suggested Honeymoon Duration: 3-5 days
Suggested Stay: Cabañas Narasgandup (Naranjo Chico)
Best Honeymoon Hotels & Resorts in Central America
The Westin Reserva Conchal
Playa Conchal, Costa Rica
$$$
Best for a Worry-Free Beachside Honeymoon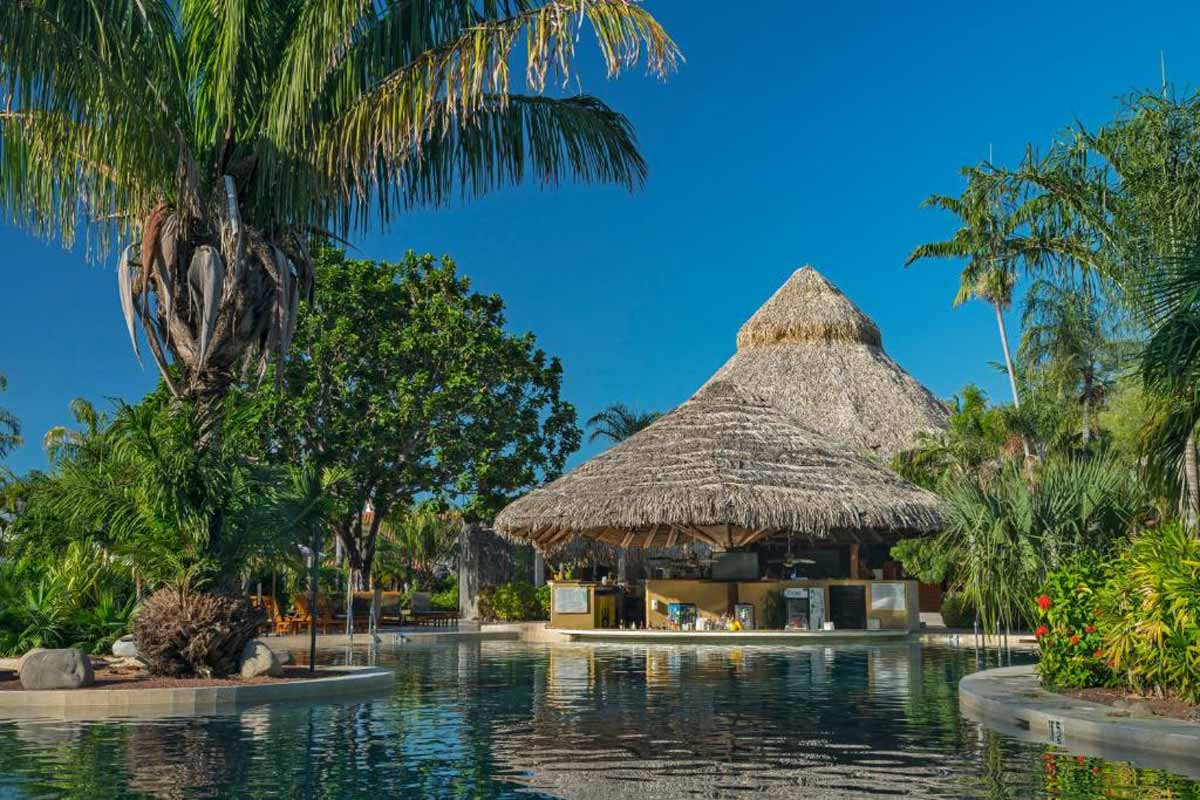 The Westin Reserva Conchal is a luxe Central American all-inclusive resort with plenty of activities to get involved in.
You and your spouse can lay around by the beach or pools, snorkel, play tennis, or use the golf course for an additional charge. 24-hour room service, festive dinners, and live entertainment are also all waiting for you to enjoy.
The suites are spacious and come with private balconies for you to spend valuable time with your new spouse.
Check for Rates and Availability
Ibagari Boutique Hotel
Roatan, Honduras
$$$
Best for an Opulent Central American Honeymoon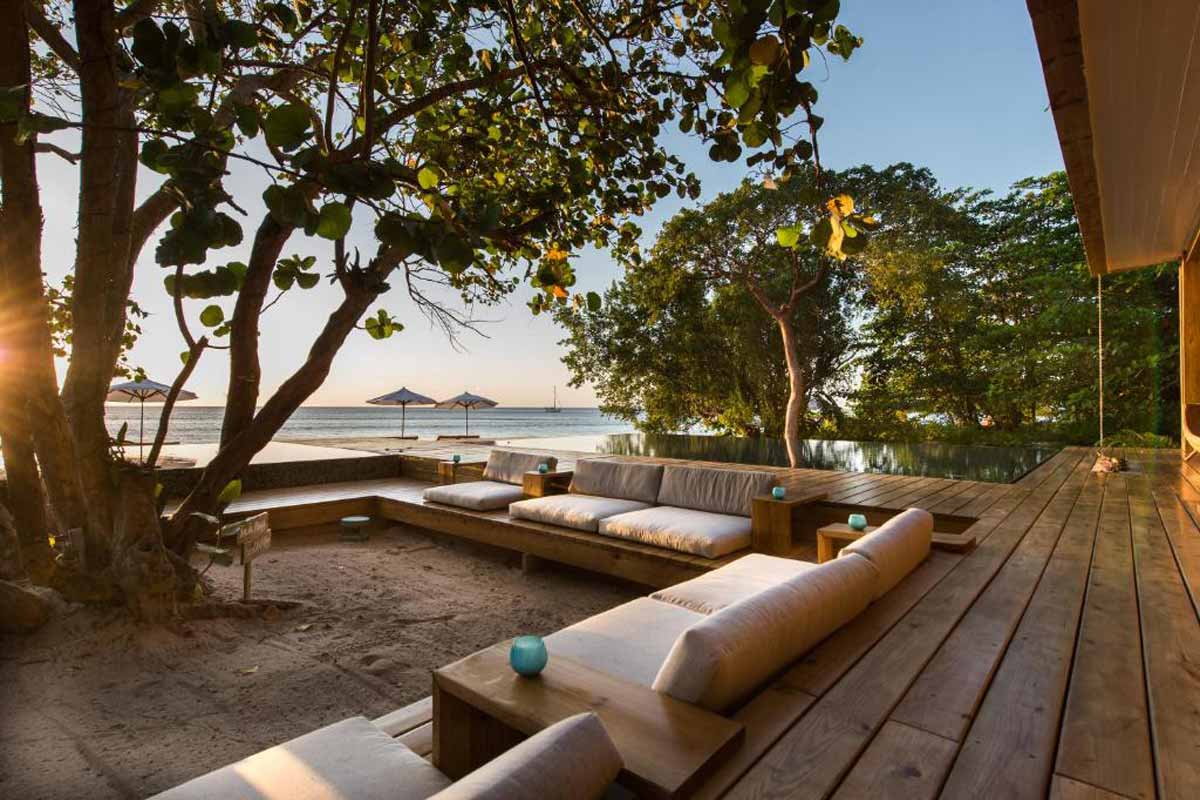 If you want to kick back and enjoy the best honeymoon Central America offers, check into the Ibagari Boutique Hotel and let their 5-star staff handle the rest.
The open courtyard, lobby, pool, and restaurant feature beautiful hardwood accents, matching the old-growth trees that span the property.
You'll also get to experience the most luxurious Central America honeymoon rooms on the island, with views overlooking the verdant garden and private beach.
Check for Rates and Availability
Aqua Nicaragua
El Gigante, Nicaragua
$$
Best for a Tranquil Coastal Retreat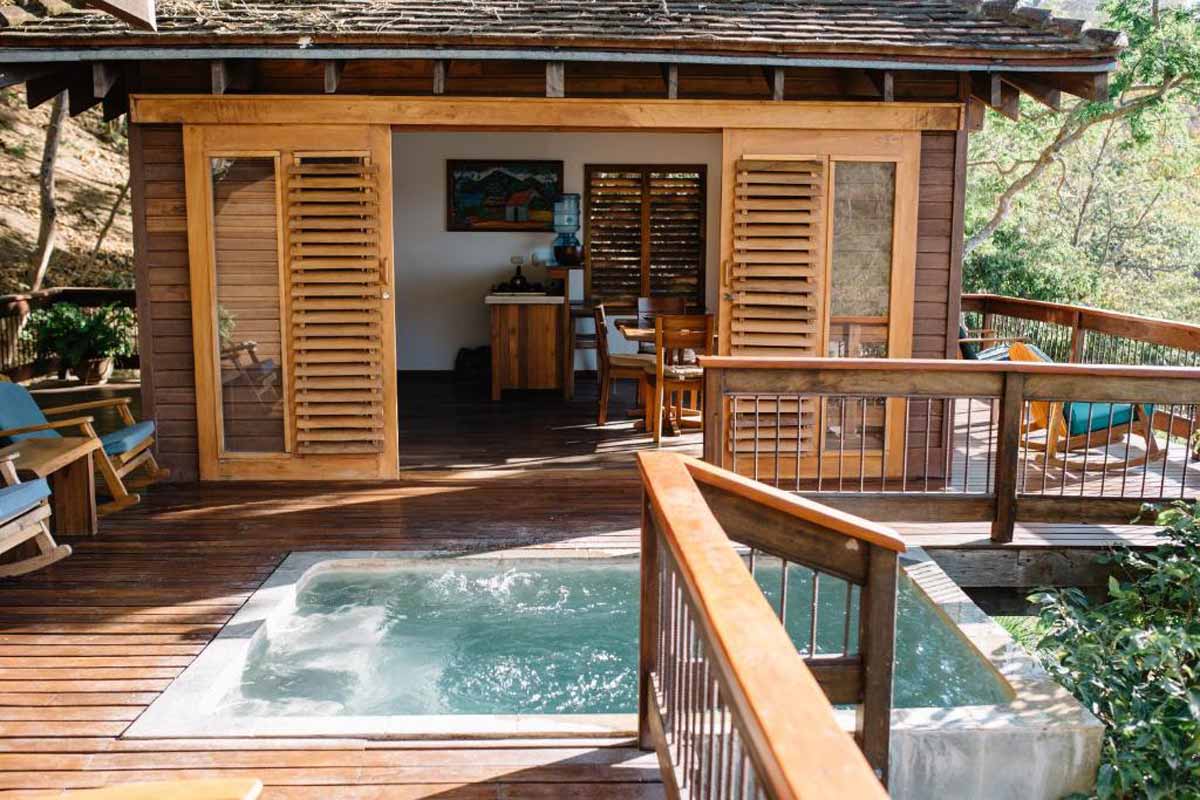 With gorgeous views of the nearby mountains and ocean, the small but charming Aqua Nicaragua will help you enjoy a Central American honeymoon to remember.
Standard digs have everything you need, including Wi-Fi, air conditioning, and minibars. Or, for a little extra wow, you can splurge on a deluxe suite with a private plunge pool sitting over the beach below. Well worth it, we think.
Check for Rates and Availability
Almond Tree Hotel Resort
Corozal, Belize
$
Best for Experiencing Central America for Less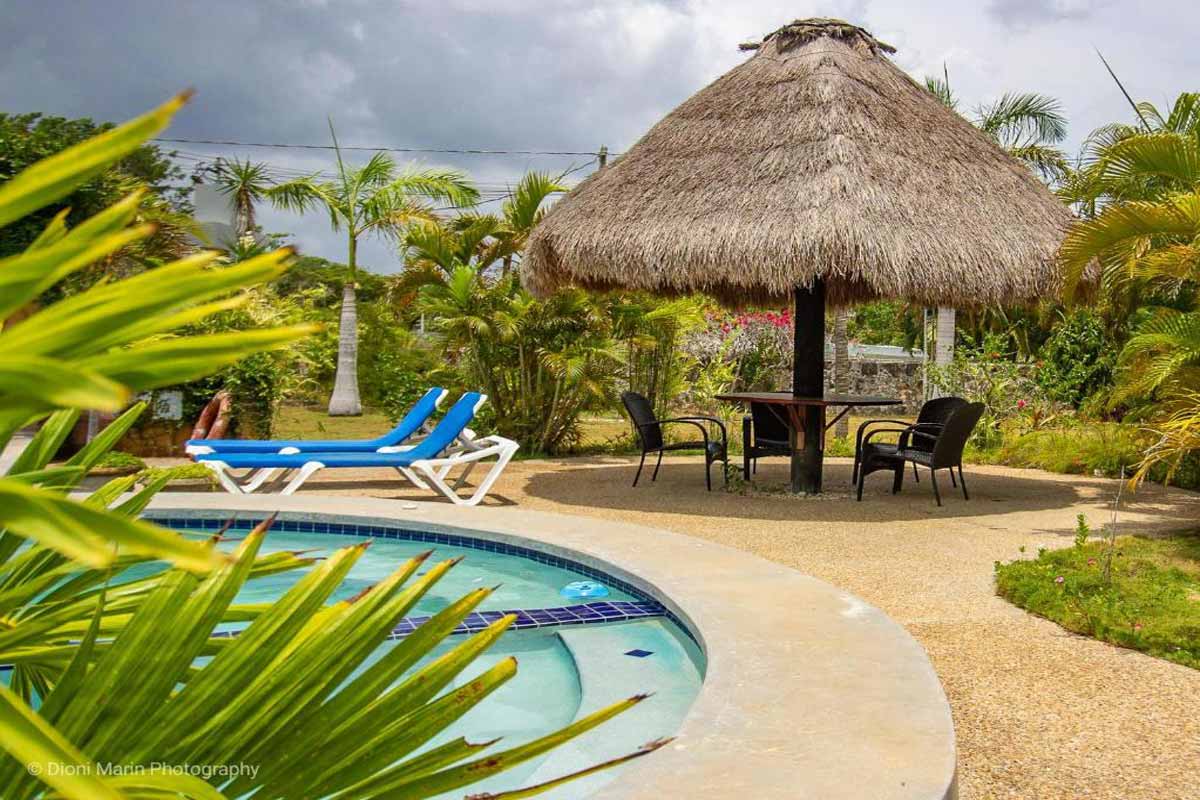 The Almond Tree Hotel Resort is excellent if you want to save on your hotel and spend your cash to see more of the best Central America honeymoon destinations.
You'll be able to enjoy a beachside stay on your Central America honeymoon that includes an outdoor pool, well-kept gardens, and a bar and restaurant on site.
Check for Rates and Availability
Central America Honeymoon: Map
Central America Honeymoon Destinations: Read Next