Planning your Italy honeymoon? These are the best resorts, destinations, and ideas for an ultra-romantic vacation.
For most people planning a honeymoon, Italy is high on the list of ideas. And for excellent reasons.
A country of historic ruins, verdant vineyards, and incredible cuisine (carbs and wine are always a winner), Italy is the perfect destination to kick off your married life together.
Add to that plenty of art galleries, museums, and beach spots that rival the most tropical of destinations, and you've got yourself a stellar honeymoon planned.
Excited? You should be. Read on to discover the top destinations for your dream Italian honeymoon.
Why Honeymoon in Italy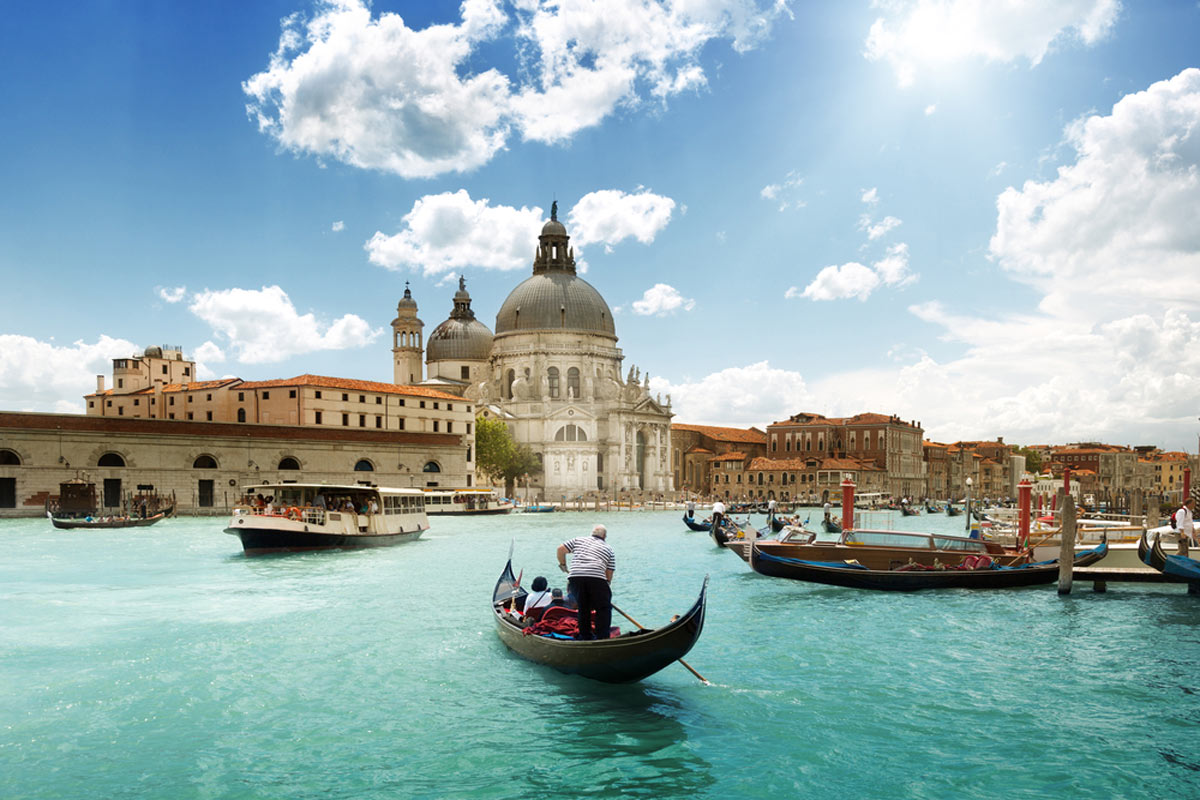 There are unforgettable honeymoon destinations across the globe but, if you ask us, an Italian honeymoon tops the lot.
Some honeymooners visit Italy to dine their way through the incredible cuisine, while others explore the cities and the rich history of architecture, museums, and lively streets.
Whatever kind of honeymoon you're looking to have, we guarantee you'll find it here.
Let's explore.
Best Honeymoon Hotels & Resorts in Italy
Casa Teodora – Positano
Positano
$$$
Best for a Chilled-Out Honeymoon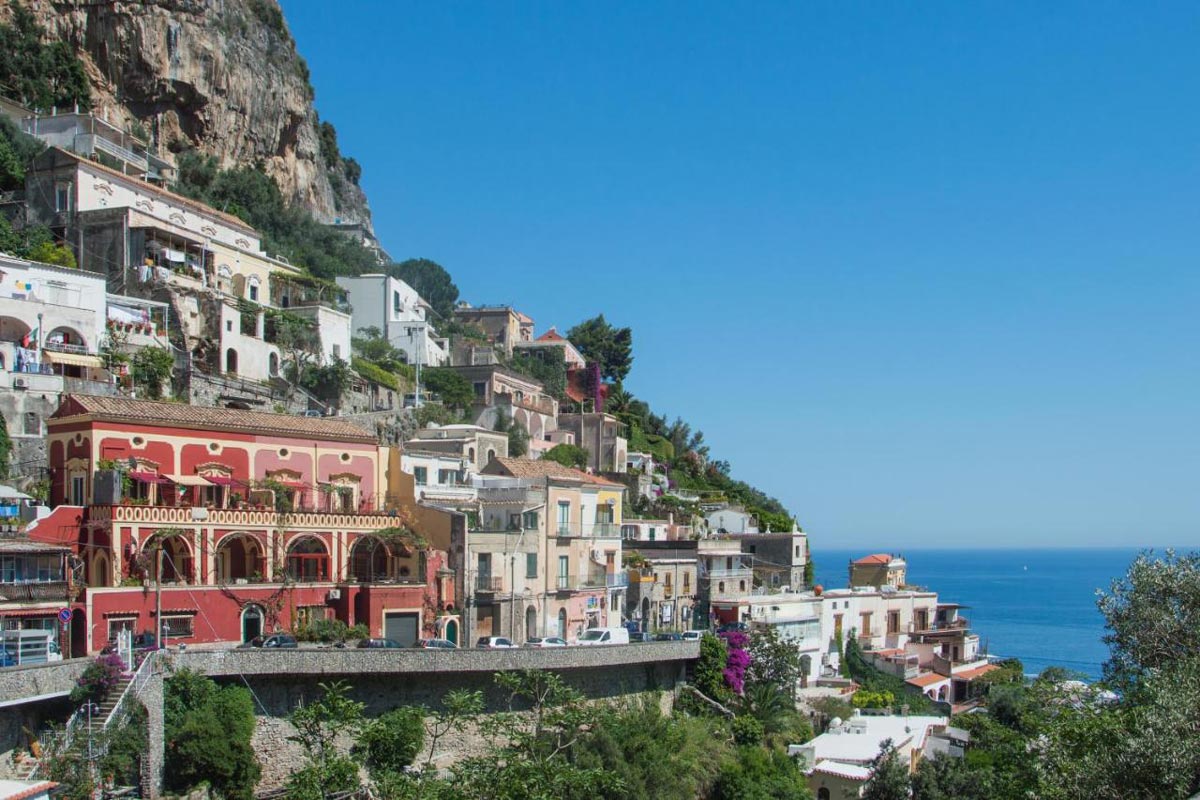 Fancy losing yourself in the local sights, smells, and sounds of an area? We get it – and you'll experience Positano like a local when you stay at Casa Teodora – Positano on your Amalfi Coast honeymoon.
Your private apartment has parking, ample space, and not one – but two – private bathrooms. The tile floors, high ceilings, and tastefully decorated interiors are Mediterranean in their look and feel.
Spend the day walking the streets of Positano, going to the beach, or taking a private cooking class.
Feeling inspired? Head back to your Italian dreamscape and cook up a romantic meal for two in your full kitchen. And when you finish tossing some pasta, twirl your forks together on the outdoor terrace overlooking Positano in all its glory.
H10 Palazzo Galla
Rome
$$
Best for a Rome Honeymoon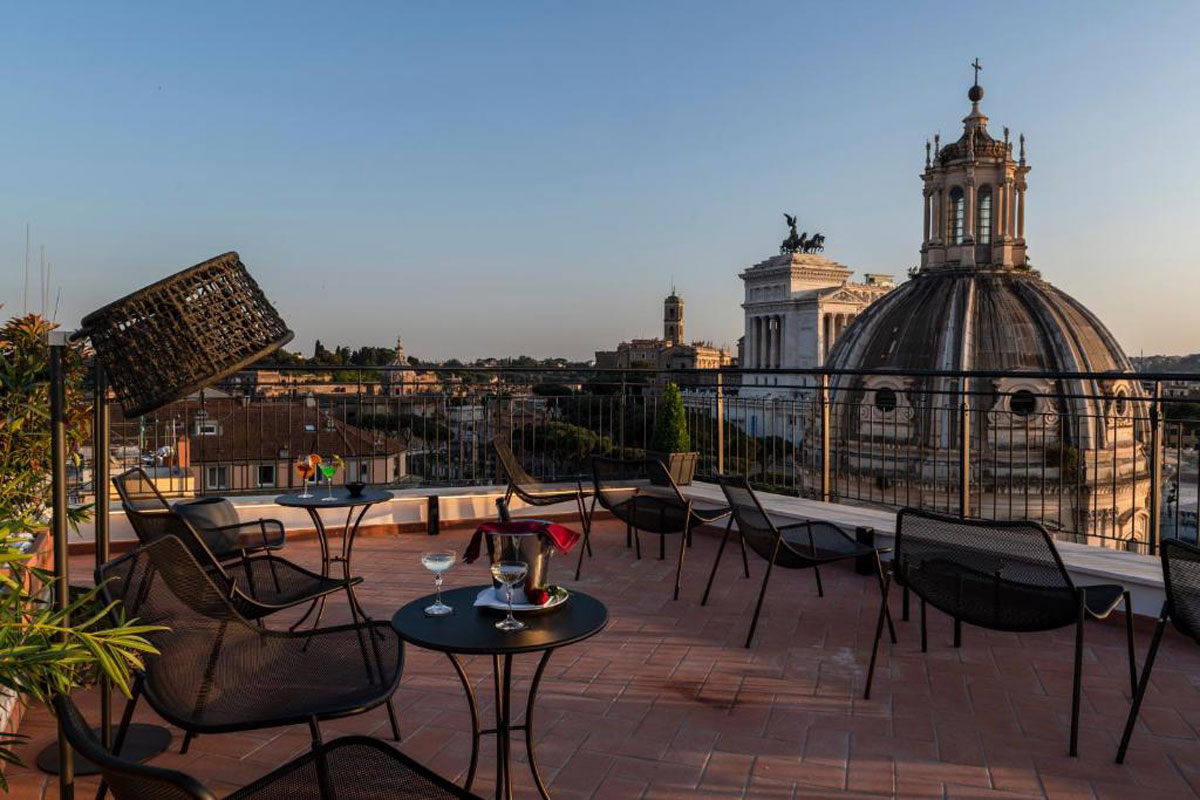 If you're dreaming of being able to stroll around the most famous landmarks in Rome, make reservations at the H10 Palazzo Galla. A boutique hotel that's beaming with style, this is a perfect Italian honeymoon hotel for younger couples (or the young at heart).
Bright colors vibe with softer accents on the curtains, linens, and wall art – providing a welcoming yet energetic decor.
Enjoy a cocktail when you check in – at the bar or out on the shared terrace just above the streets of Rome.
When the jet lag has worn off (or if that Aperol Spritz made you forget), head out and see why an Italian honeymoon in Rome is one of the top choices in the world.
Hotel Savoy
Florence
$$$
Best for an Italy Honeymoon Package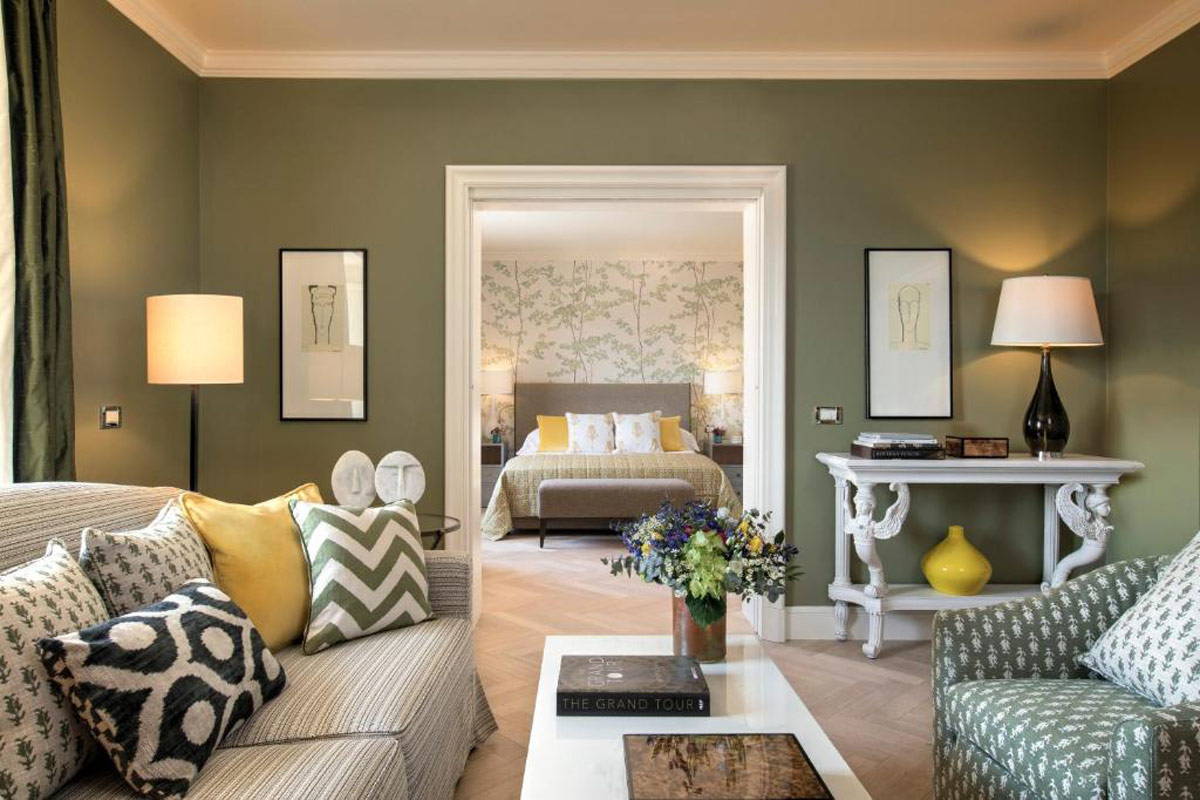 If Florence is where you want to spend your honeymoon, book one of several experiences that the Hotel Savoy sets up for you on your Italian escape.
Love food and wine? Book a culinary adventure that lets you sample a prix-fixe lunch or dinner and an expertly chosen bottle of wine.
Want to relax with one of the most luxurious Italian honeymoon packages?
Choose the Spa Suite Package and get treated to not one but two couples' massages. Combined with the carefully curated toiletries by Santa Maria Novella, you'll feel more than relaxed.
Londra Palace, Venezia
Venice
$$$
Best for an Italy honeymoon on the Water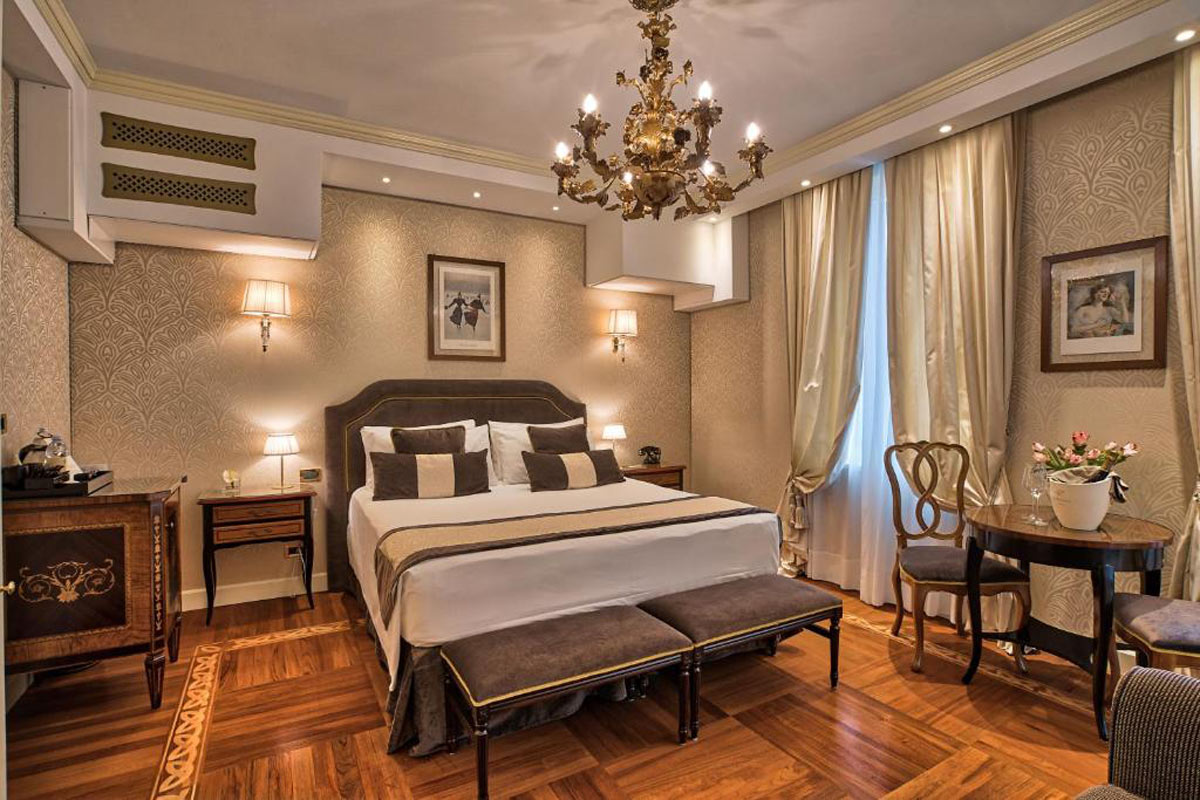 Looking for one of the top places to honeymoon in Italy? It doesn't get much better than Venice. Don't just take our word for it; experience one of the most remarkable properties in the city of canals.
Wondering how to make your stay in (arguably) the most romantic city in Europe even better? Stay at Londra Palace, Venezia.
You know what they say – it's all about location. And you'll be hard-pressed to find a more central Italy honeymoon resort in Venice than Londra Palace, Venezia.
What we love most about this hotel though is that the rooms are sophisticated and charming; many are adorned with unique artwork and antique hardwood furniture that make them stand out from the crowd.
The rich, dark colors in the bedroom contrast with the bright marble walls and bathroom floors. Because you deserve total luxury on your special vacation.
Aquatio Cave Luxury Hotel & Spa
Matera
$$
Best for an Italian Honeymoon in a UNESCO World Heritage Site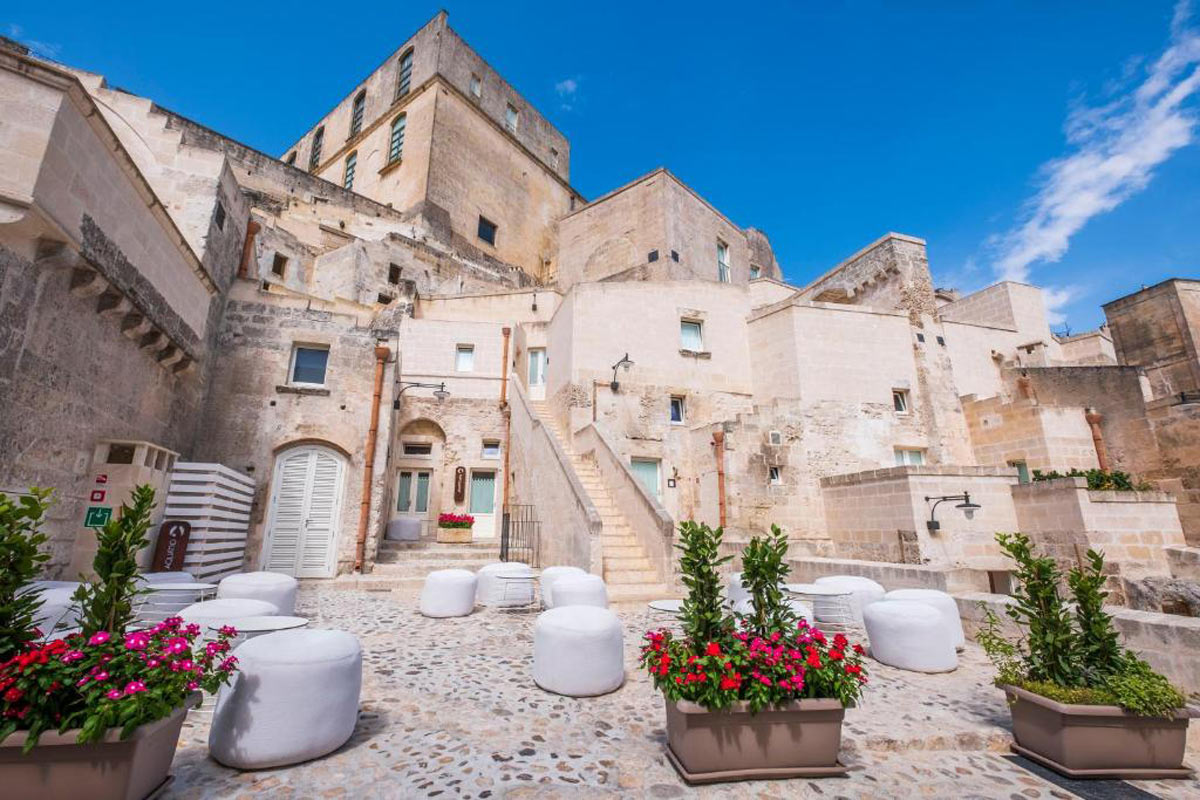 Hurry – if you want to experience the transformation of the ancient town of Matera before the secret is completely out, Aquatio Cave Luxury Hotel & Spa is where you'll want to stay.
You're tucked away in the famous Matera Sassi, and the design of your room takes advantage of the drastic decor from the hollowed-out caves. Many of the historical attractions are only a few minutes from the property, but also be sure to take advantage of 1 free hour of spa time with your stay.
We're sure you see why Matera is now one of the most popular destinations for an unusual and unique honeymoon, right? We haven't seen anything quite like it.
Italy Honeymoon Tips: What You Need to Know
How to Get to Italy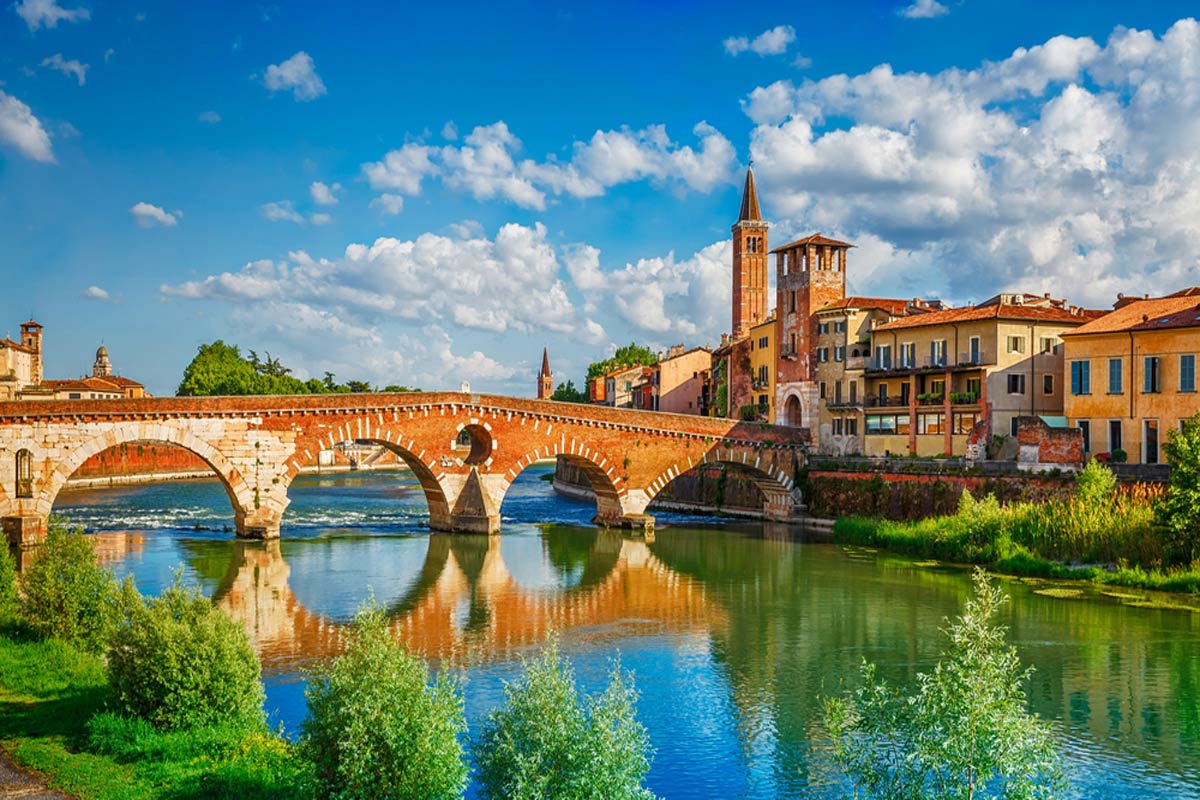 Many honeymoon destinations in Italy are easy to get to by air. There are nine international airports and dozens of smaller options throughout the relatively small country.
You'll need an International Driver's Permit if you plan to drive around the country, and take note that many routes can be challenging to navigate and even harder to keep up with the speeds.
The Best Italy Honeymoon Destinations
Positano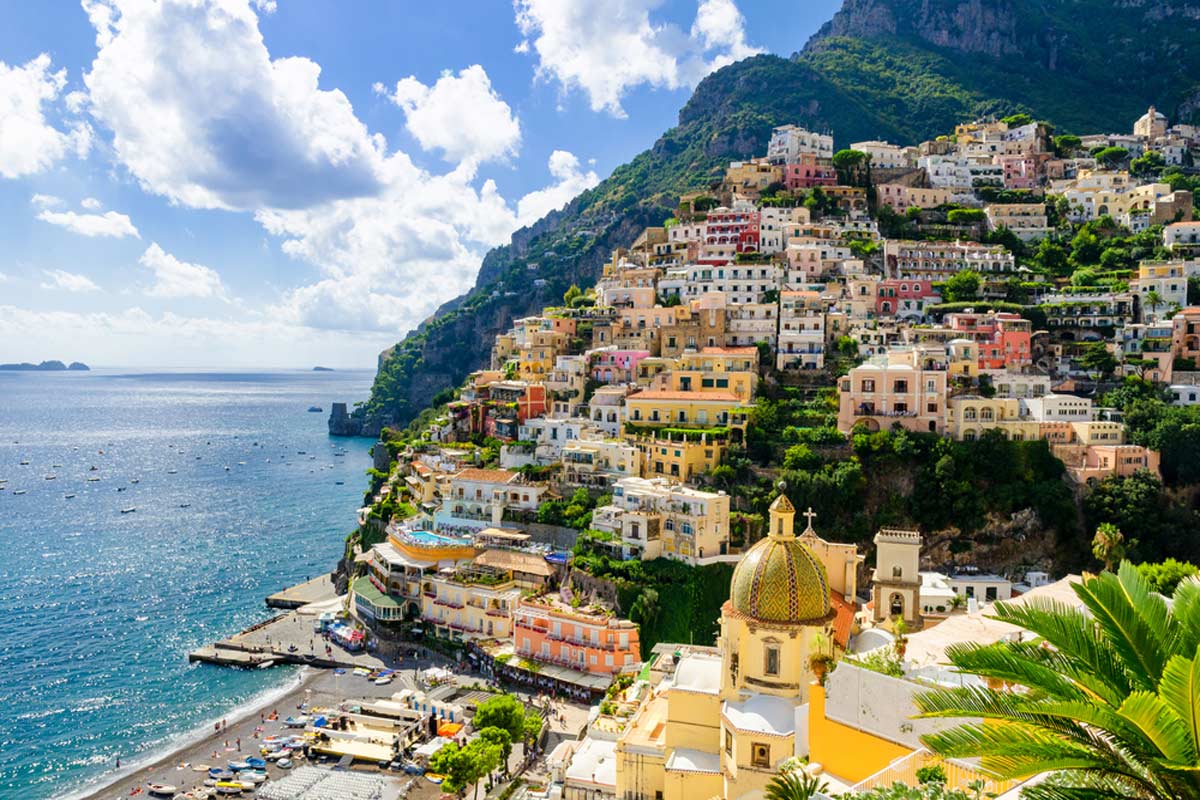 Nowhere quite stirs up romance like a honeymoon in Positano. The vibrantly painted buildings and narrow streets offer the most romantic opportunity to stroll together, while the hiking trails to other nearby towns offer newlyweds a dose of adventure.
And you can't forget to eat on your honeymoon in Italy, right? Don't miss trying the incredible seafood pasta the area is famous for. Pick the cutest-looking restaurant tucked down a backstreet you can find and we guarantee you'll be in foodie heaven.
Venice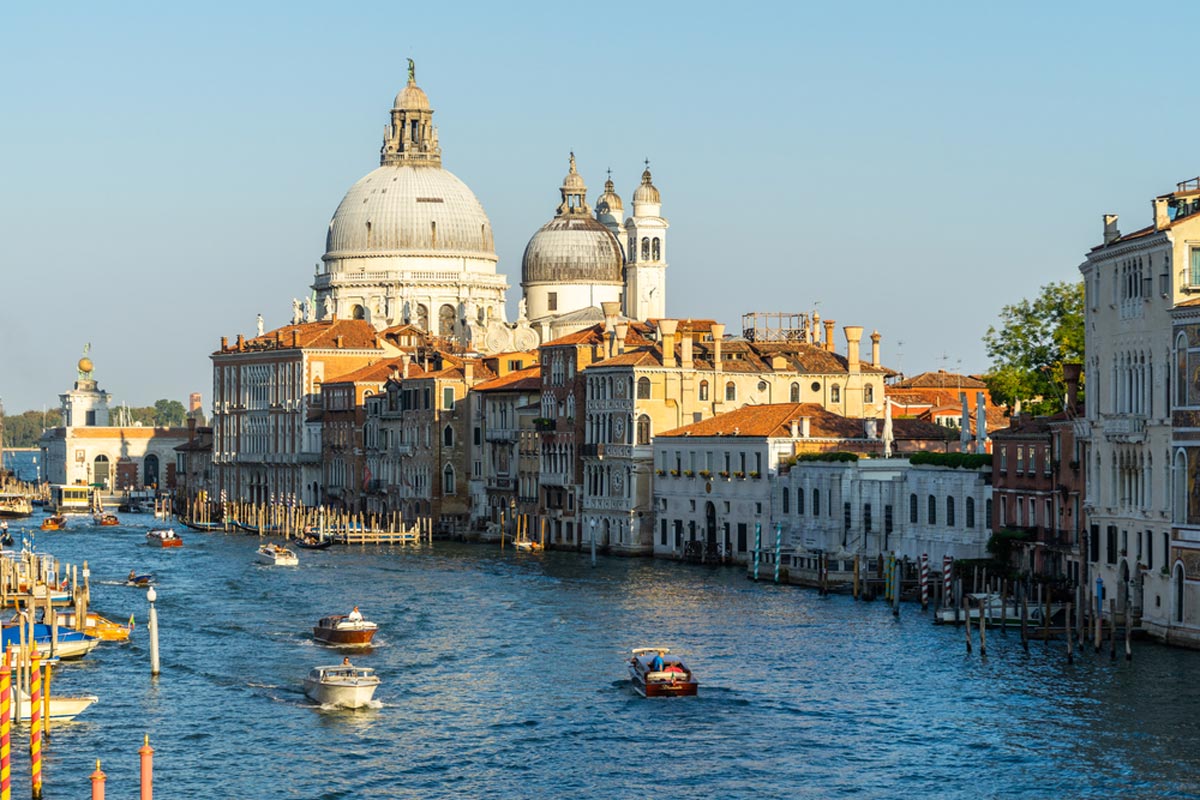 Ok, imagine you and your spouse on a gondola staring into each other's eyes while taking in the beauty of the houses lining the canal's shores (which, mind you, are hundreds of years old).
Timeless architecture, decadent cuisine, and rich history make Venice one of our favorite ideas for a honeymoon in Italy. Check out St. Mark's Basilica, the Grand Canal, and Accademia Gallery while you're here.
Puglia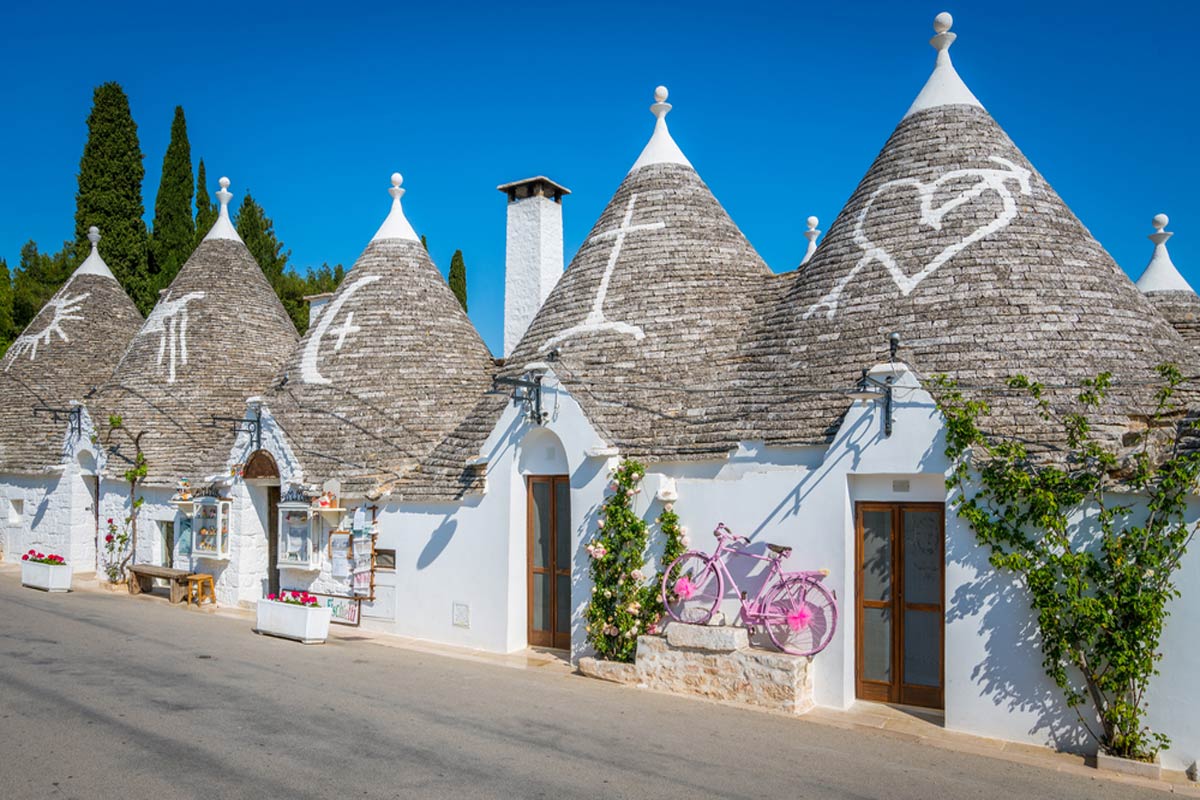 Puglia (or Apulia) is quickly becoming one of the most popular Italy honeymoon destinations. And we aren't surprised.
Visit the capital of Bari or one of the scores of smaller towns and see how unique and charming they are. You'll soon discover why the olive oil, seafood, and local customs are among the most interesting of any Italy honeymoon destination.
Want to participate in one of the oldest street fairs in Europe? The Putignano Carnival is a multifaceted event that takes place during winter.
Ostuni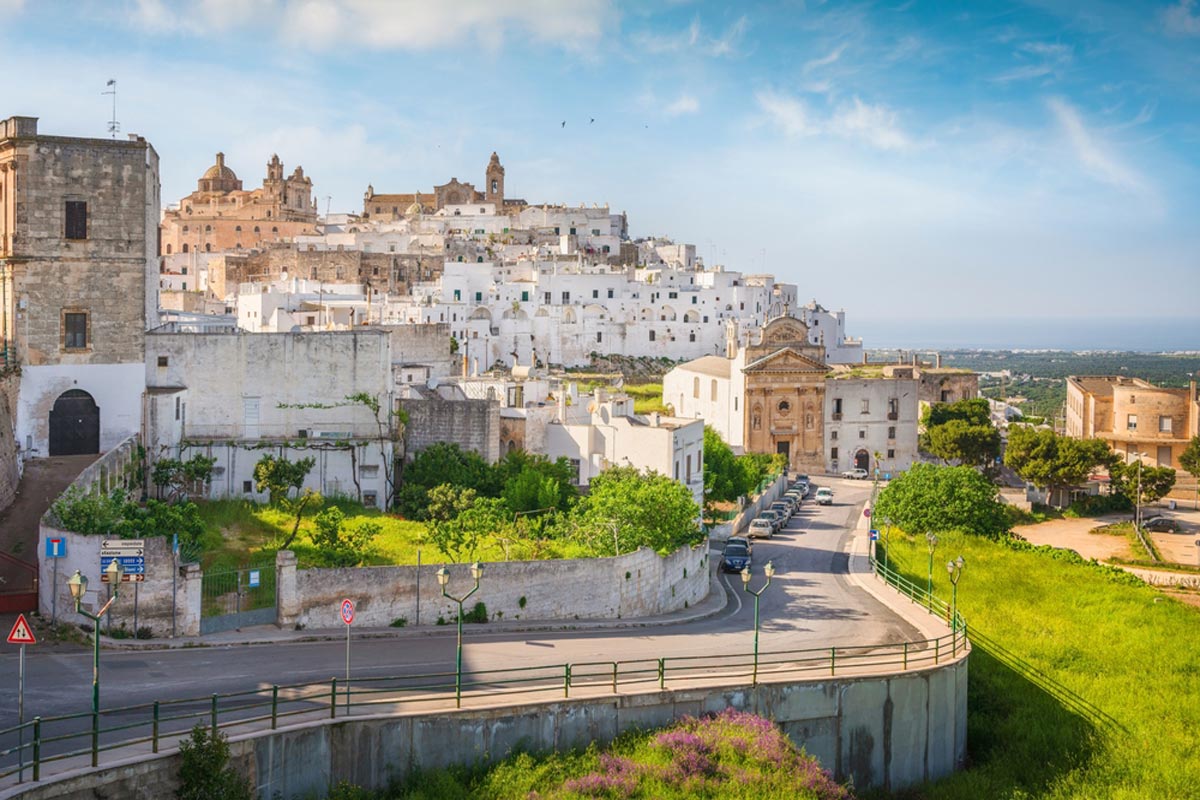 Next up is a little gem that you shouldn't overlook. Ostuni.
High up on a hill, you can't help but feel mesmerized by the sea of white buildings, some of which have survived for hundreds of years, and the history dates back further.
Walk the streets and marvel at the architecture, sample focaccia and olive oil, or spend some time at Piazza della Libertà.
Tuscany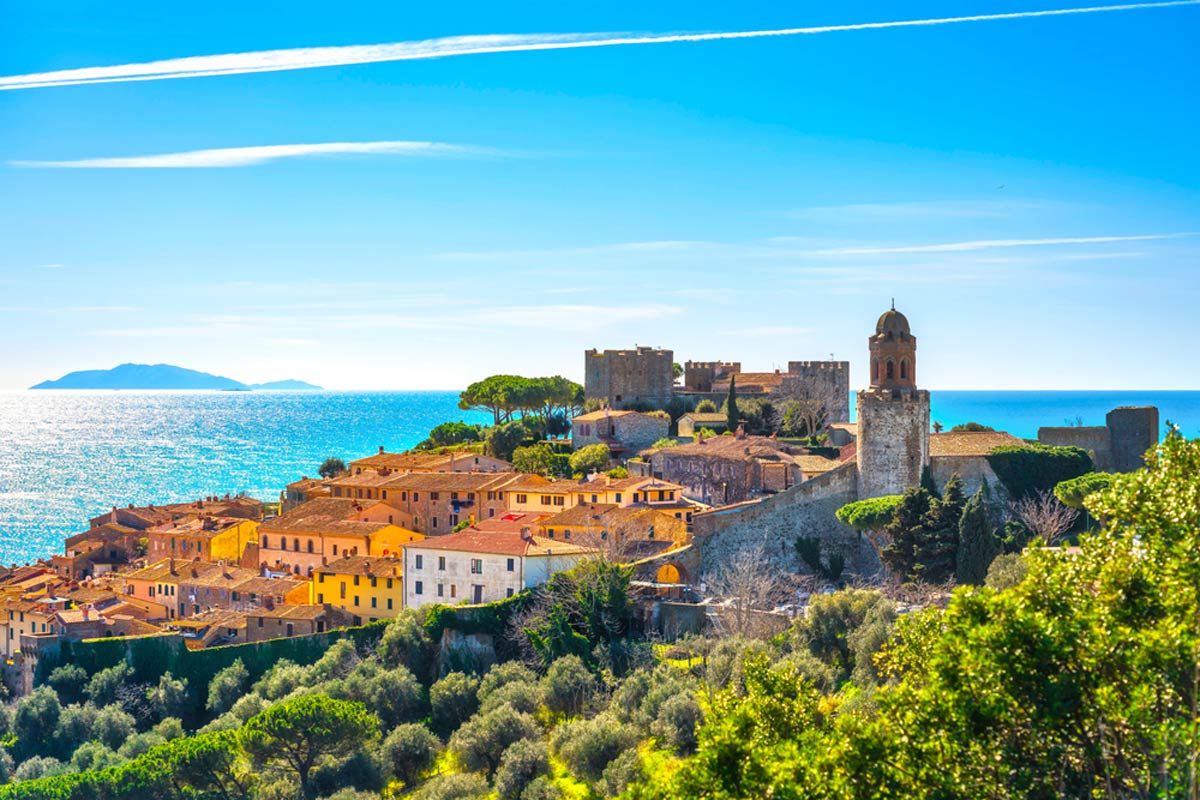 If you're interested in seeing one of the best honeymoon destinations in Italy for art, Tuscany is where you'll want to head. The Italian Renaissance is the main point of interest for scholars and amateur art observers alike.
The heart-warming cuisine is the perfect dinner on your honeymoon in Italy, using ingredients sourced locally and creating magic out of seemingly basic components.
Florence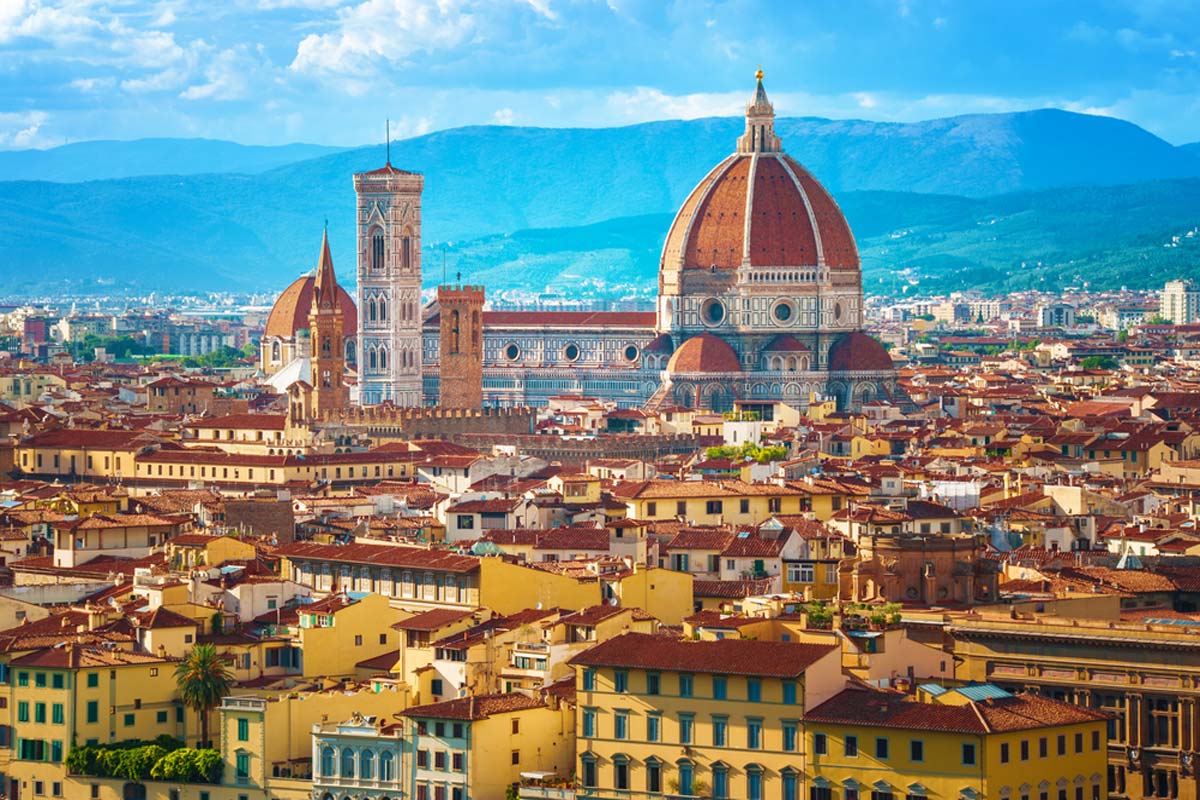 Seeing timeless works of art like the original David of Michelangelo or Perseus with the head of Medusa puts things into perspective and gives you some excellent food for thought.
Ready to discuss your thoughts on the paintings, statues, and buildings in what many call the birthplace of the Renaissance (we'll take their word for it)?
Once you've marveled at art, enjoy a bowl of hearty Ribollita soup – the tomato and vegetable-based bread soup is perfect on a crisp Tuscan evening.
San Gimignano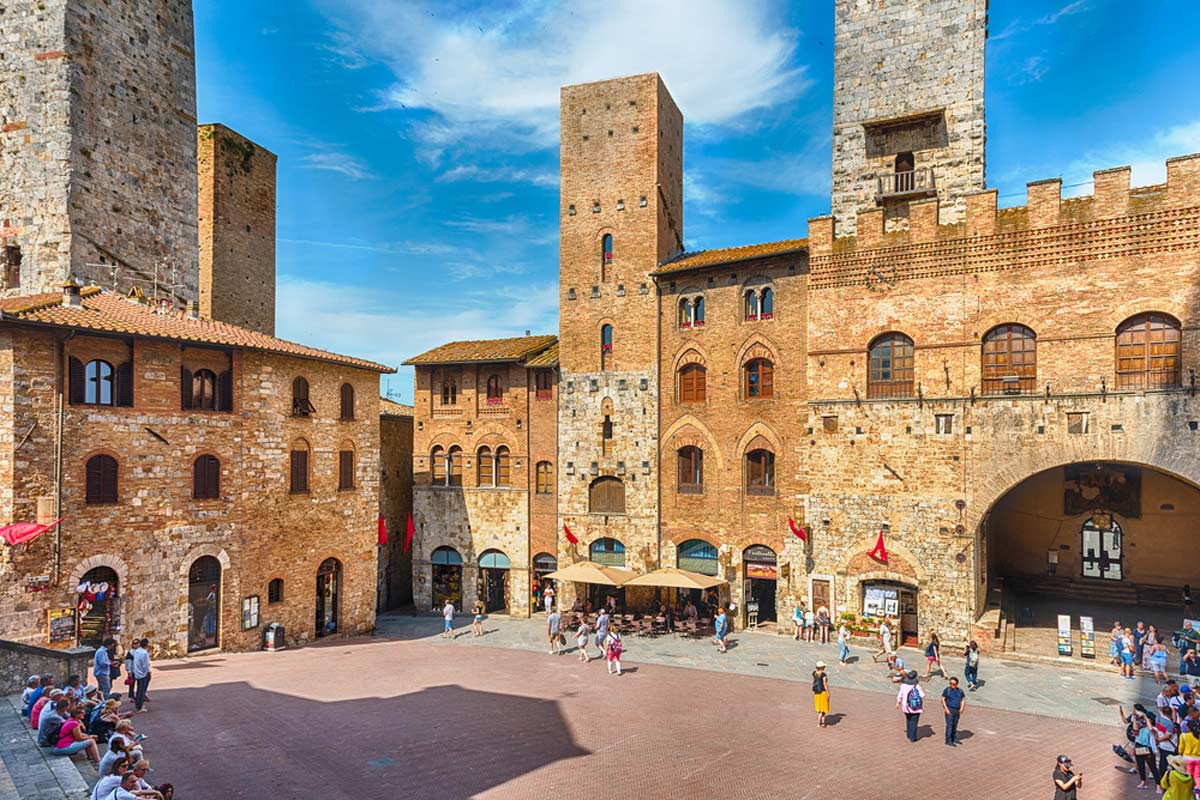 This small town in Tuscany is towering in stature (literally); the ancient buildings soaring overhead are from medieval times, and some still stand.
Hike Torre Grossa, and when you've worked up an appetite, try the Pici pasta the city is famous for. What's more romantic than sharing too much pasta after a day of climbing some ancient towers?
Matera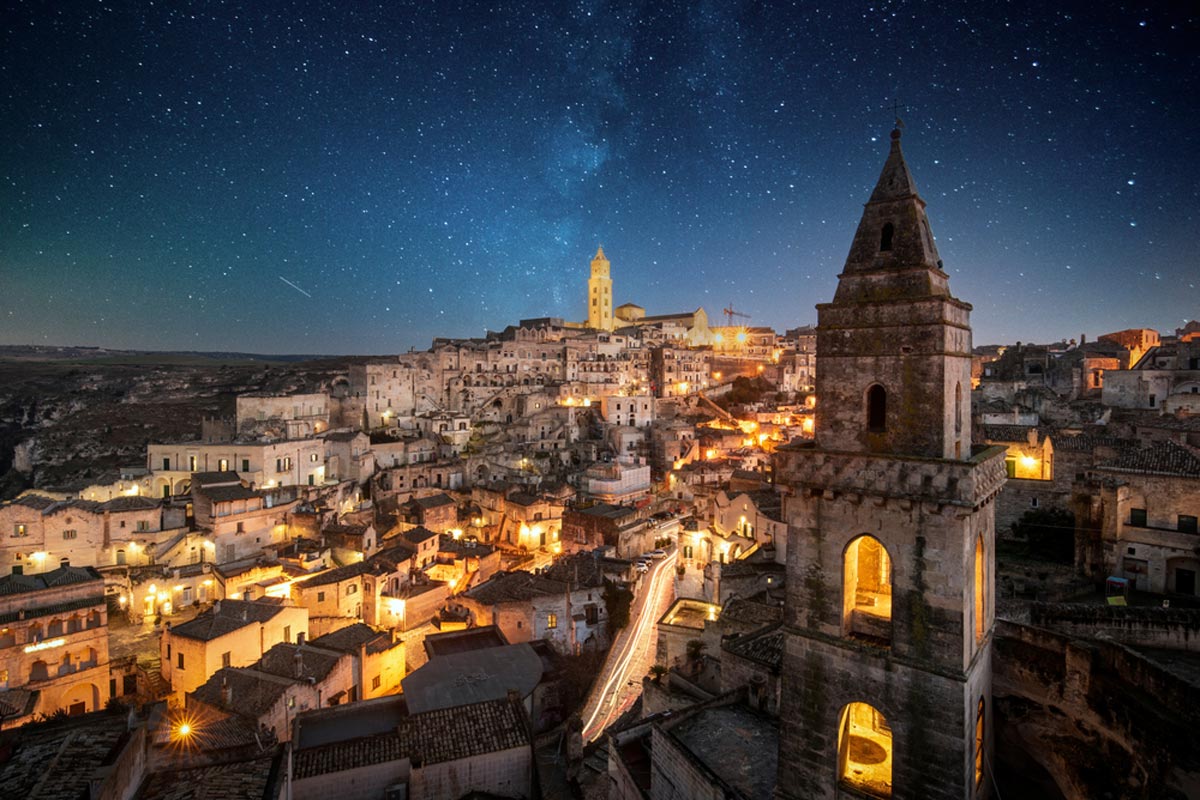 Matera has a complicated past. For generations, residents lived in the same hillside cave dwellings their ancestors did… Until disease and poor living conditions got so bad most of the town left.
Flash forward a few decades later, and the caves are overwhelmingly popular Italian honeymoon destinations, as well as wine bars and restaurants.
It's quickly becoming a hot spot for a dreamy Italian honeymoon – you might want to hop on this ASAP.
Rome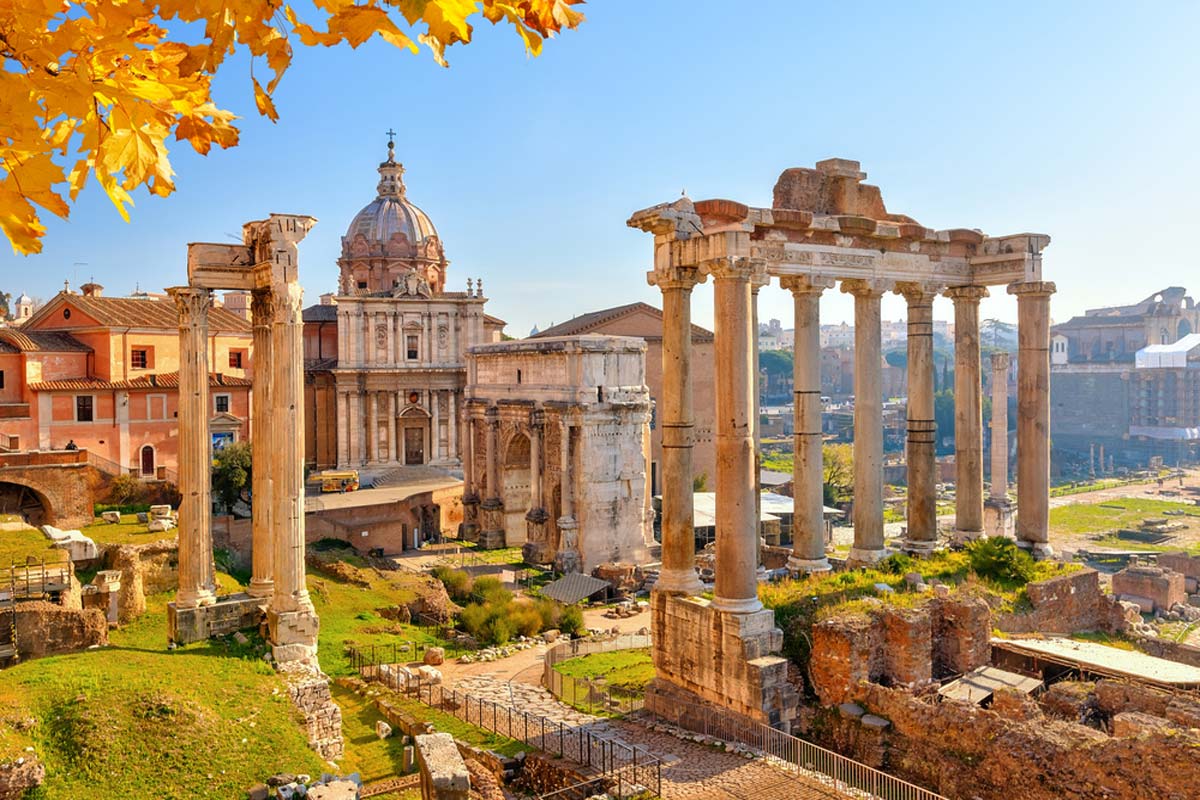 We couldn't write a guide to honeymooning in Italy without this next spot. Rome is the capital of Italy, and when you're there, it may seem like the capital of the world.
No place can produce excitement around every corner quite like Rome does. You'll find the best meal you've ever had in the most unassuming of storefronts.
From the Colosseum Rome ruins to Palatine Hill, your Italy honeymoon itinerary will include retracing the steps of ancient Rome and stumbling on any adventure you can.
Sicily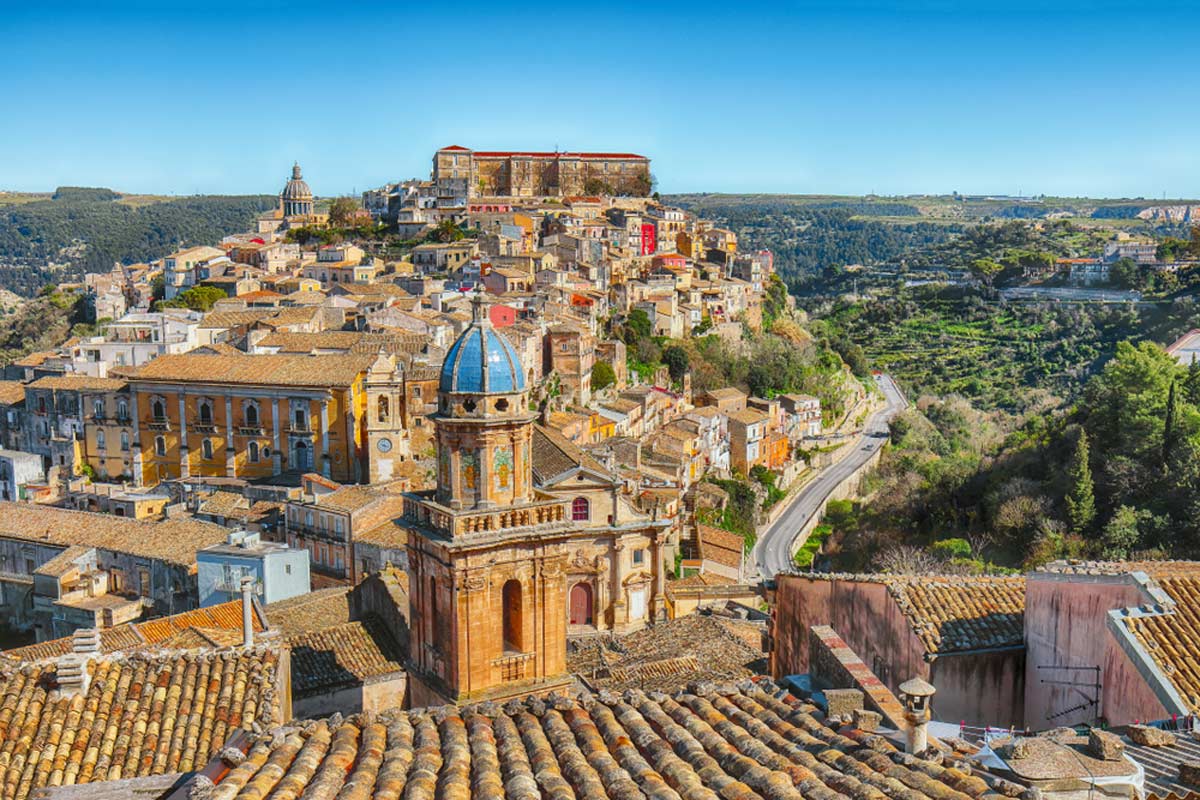 Sicily is a unique geographical location in Italy. Not only is it an island, but the volcanic mountains offer stunning coastal views – and excellent wine.
Hiking, archeological sites like the Valley of the Temples, and superb cuisine are among the best things you can experience anywhere on your Italy honeymoon.
The Best Time to Visit Italy
The most popular time to visit Italy is spring through summer (from May to September). This is when the weather is at its best and the beaches are packed with sun worshippers.
We'll let you in on a secret – we like the shorter lines for museums and restaurants from November through March, and you can still get lucky with some pleasant days. Just know your beach time may get cut short.
How Long to Spend on Your Italy Honeymoon
We recommend spending at least a few days (3-4) on your Italian honeymoon.
If you want to visit more than one location (we recommend doing so if your budget allows it), plan to spend 1-2 weeks on your Italy honeymoon.
How Much Does an Italy Honeymoon Cost?
Wondering exactly what a honeymoon in Italy costs? Lucky for you, some of the best honeymoon spots in Italy can be relatively inexpensive.
On average with airfare, hotels, and food all included, you can expect an Italy honeymoon to cost between $3,500-$5,000.
But you can spend a lot more (or slightly less) depending on how many locations you want to visit and where you want to stay.
Italy Honeymoon Resorts: Map
Italy Honeymoon Guide: Read Next