California dreamin' of a honeymoon in the Golden State? Read this handy guide to the best destinations and hotels for your California honeymoon.
It goes without saying that California i ideal for people who love bright lights and big cities, with the likes of LA and San Francisco sitting pretty on the west coast.
But you might be surprised to know that it's also an adventurer's paradise – home to beaches, mountains, deserts, and forests, the state is filled with plenty of outdoorsy activities for couples.
And, with so much to see and do, it's no wonder that a California honeymoon is popular amongst newlywed couples looking to explore both sides of the state.
Read on to find some of the best places to stay and incredible locations to visit on your California honeymoon.
Why Honeymoon in California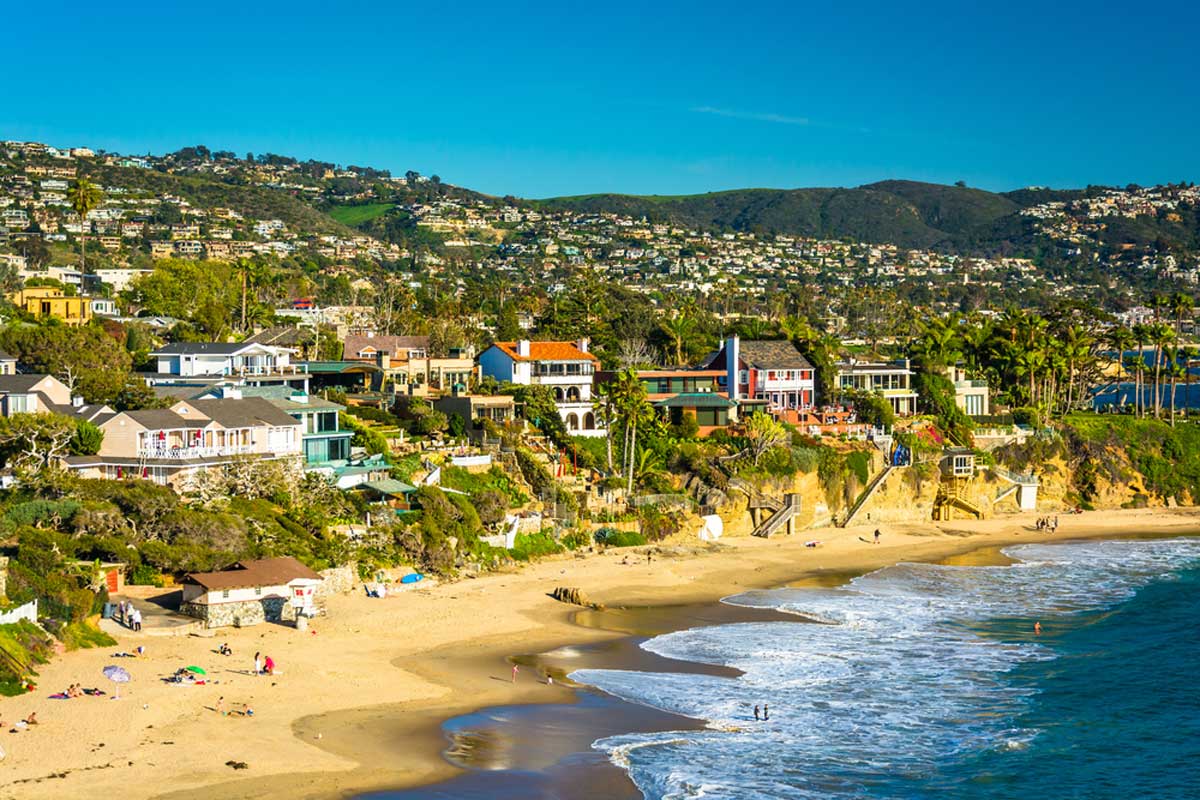 Trying to find the top honeymoon destinations California has waiting for you and your partner? We get it – choosing the right place can be daunting.
That's why we've written this epic guide.
If you want beaches, forests, epic hikes, or leisurely walks through the park, California is a perfect place to visit.
Keep reading to find out why a California honeymoon is one of our favorite ideas for your big romantic adventure.
Best Honeymoon Hotels & Resorts in California
The Ritz-Carlton San Francisco
San Francisco
$$$
Best for a Honeymoon in the Bay Area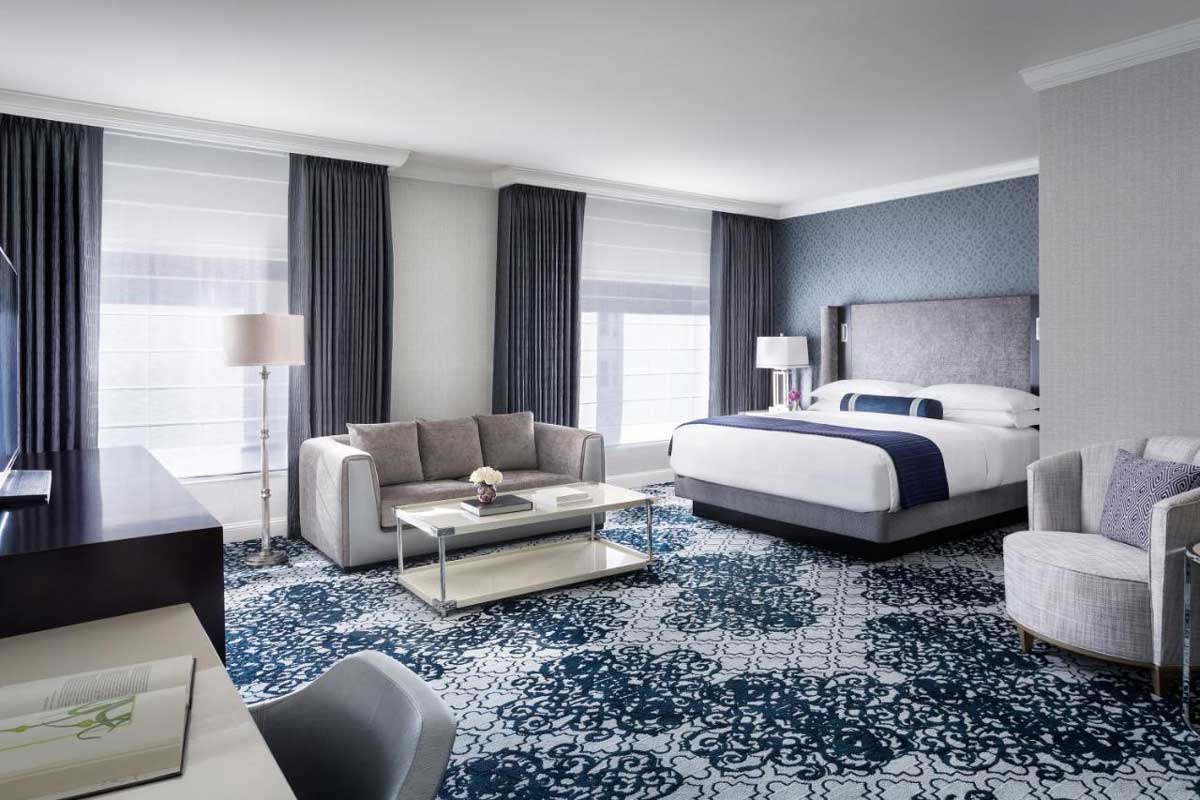 Looking for luxury and elegance in the heart of the city? The Ritz-Carlton San Francisco helps set the stage for a weekend of nostalgic romance with the classicly styled rooms that prioritize comfort and class.
Resting on a less-traveled stretch of Nob Hill, you'll feel like you're on top of the world on your California honeymoon. But hey, you are at one of the highest points in San Francisco.
Want to get some fresh air when you're staying in the city? Head west and check out Golden Gate Park or Presidio of San Francisco. Or, if you'd like to stay a bit closer to the property grounds, walk down to the Ferry Building and see why the marketplace is popular with locals and tourists alike.
Montage Laguna Beach
Laguna Beach
$$$
Best for a Southern California Honeymoon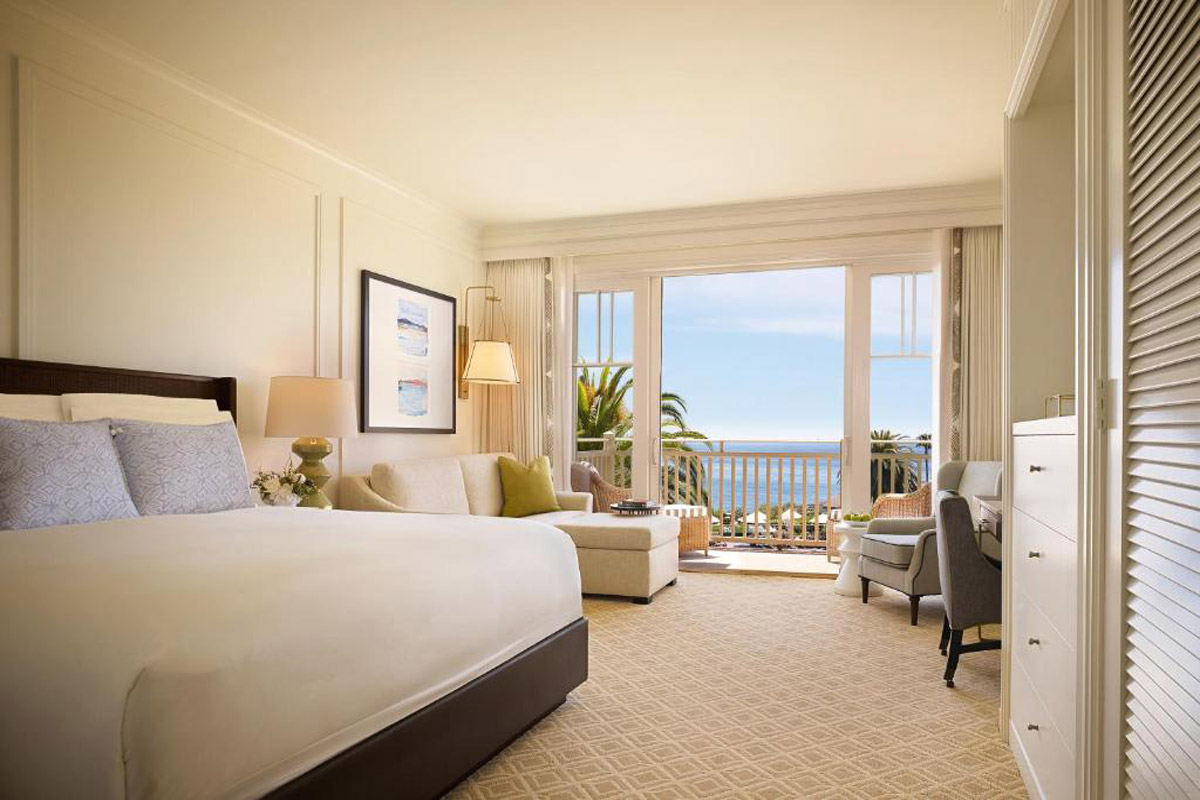 Want a Disney honeymoon but prefer to stay near the water?
Not to worry, the Montage Laguna Beach is only a 30-minute drive to Disneyland (though Orange County traffic may have its own plans). And you'll stay in the heart of the iconic artsy enclave of Laguna Beach on your California honeymoon.
Laguna Beach isn't just a picture-perfect setting for tv shows and movies (though we like cozying up on the couch and watching those too). The idyllic oceanside town is home to outstanding honeymoon beaches, Michelin-recommended restaurants, and art galleries that go on for days.
How are the rooms here? The suites and villas are some of the most comfortable options you'll discover at California honeymoon resorts.
Rather make no plans at all? The Montage is the perfect place to relish each other's company at a poolside cabana, dine at one of several restaurants, or relax with a couples massage on your honeymoon in California.
And, just when you thought it couldn't get any better, the rooms are some of the most charming in Southern California.
Fairmont Sonoma Mission Inn and Spa
Sonoma
$$$
Best for a Honeymoon in Wine Country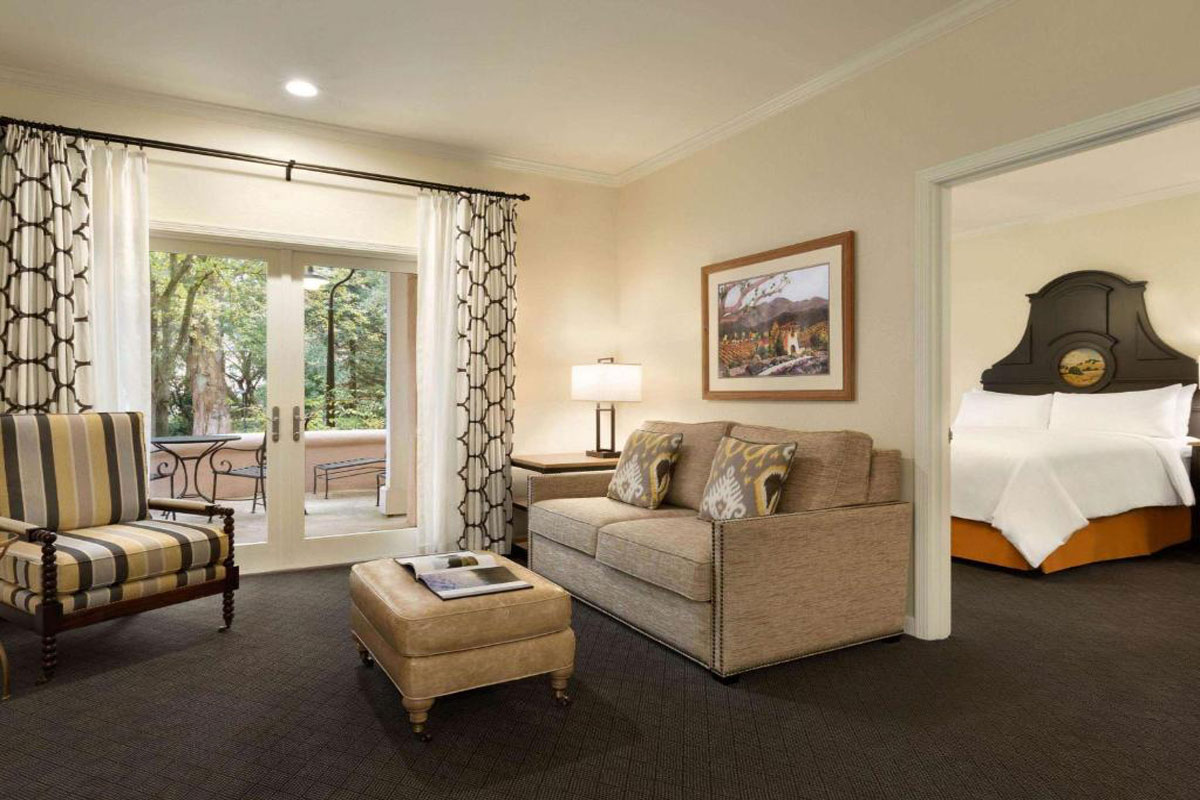 Looking for one of the best honeymoon ideas California has that you can't find in many other places? One of our favorite California honeymoon packages is the Mission Suite Spa Experience at The Fairmont Sonoma Mission Inn and Spa.
Book this exclusive offer and you can have a romantic meal delivered upstairs and eat breakfast together on your private balcony overlooking the exquisite garden below. The hotel also hooks you up with in-room Jacuzzis, which adds a touch of romance to your honeymoon in Wine Country.
Fair warning: Your California honeymoon can get a bit chilly at night. Take our word for it; you'll want to dress in layers.
And when you get home from a day of tasting the finest chardonnay and pinot noir from the region, you can get comfortable by your fireplace and discuss tomorrow's adventure from your gorgeous suite.
Black Bear Lodge
South Lake Tahoe
$$
Best for a Lakeside Honeymoon in California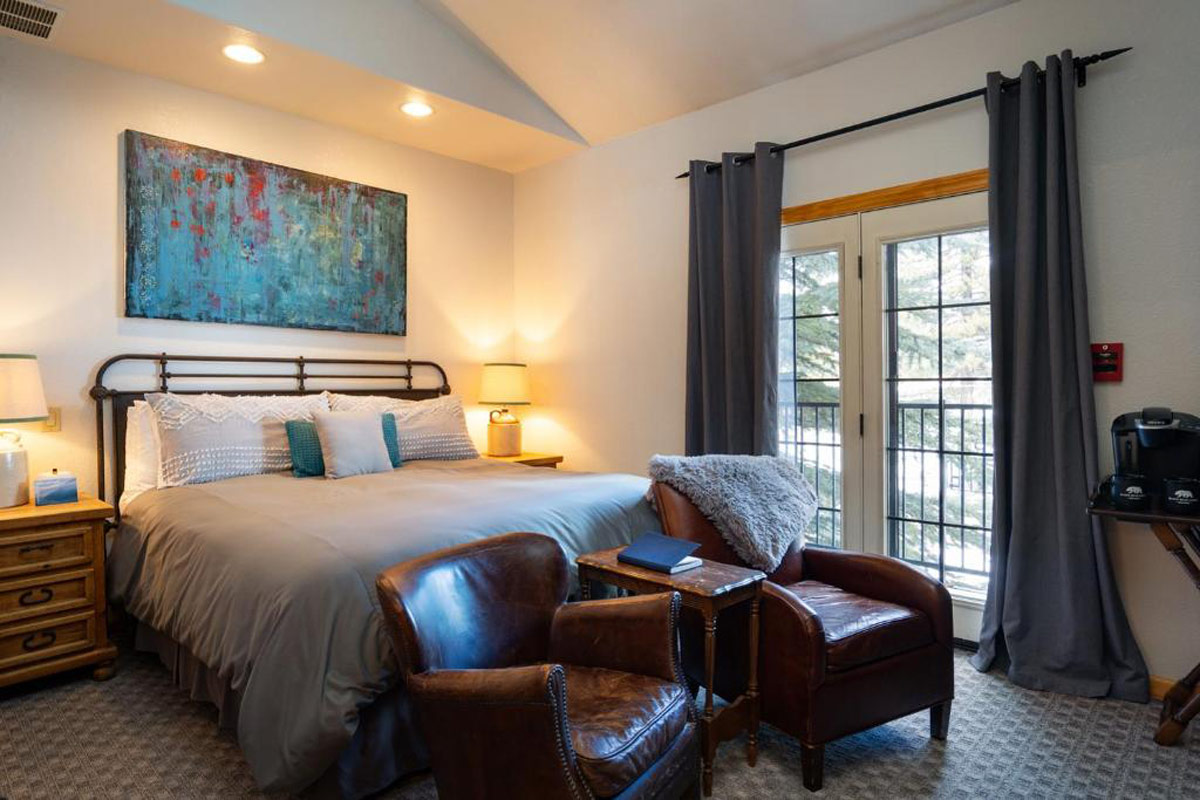 Black Bear Lodge is just a mile from the aptly named Heavenly Ski Resort at Lake Tahoe. You'll have everything you need near the State Line of Nevada for the perfect honeymoon California-style at the mountainside resort.
The rooms are cozy with a cabin vibe that's perfect for any season at Lake Tahoe. Winters here get plenty of snow (which adds a seasonal charm), and every room has fireplaces for you to enjoy.
The living room furniture makes you feel right at home, where you can watch a movie together and warm up after a day of skiing, bicycling, or hiking the nearby mountains.
Step out on your balcony if you want a romantic rendezvous where you can breathe in the fresh mountain and lake air that's unlike any other California honeymoon destination.
Briarwood Inn
Carmel-by-the-Sea
$
Best for a Budget-Friendly California Honeymoon
Briarwood Inn is one of those affordable yet idyllic spots you want to tell everyone about – but you hope nothing changes.
Each room is unique and boasts handmade furniture, fireplaces, and an understated charm that feels like you're staying at your family cabin for the weekend.
For the price, you can't get better access to everything the charming seaside town has around it. You're also under an hour's drive from Big Sur, making it an ideal choice for couples who want to take a day trip to undeveloped coastal beauty on their honeymoon in California.
We'd recommend upgrading to the private cottages – the Dutch doors, hardwood furniture, and classic art are too cute to put into words.
California Honeymoon Tips: What You Need to Know
How to Get to California
Getting to California is a breeze. Whether you're planning a Southern California honeymoon or heading up North, there are numerous airports you can fly into from anywhere in the world. These include Los Angeles (LAX), San Francisco (SFO), and San Diego (SAN).
If you're planning to visit a national or state park, you'll want a set of wheels. We recommend getting something that can handle any terrain, as plenty of wild adventures await your California honeymoon.
The Best California Honeymoon Destinations
Wine Country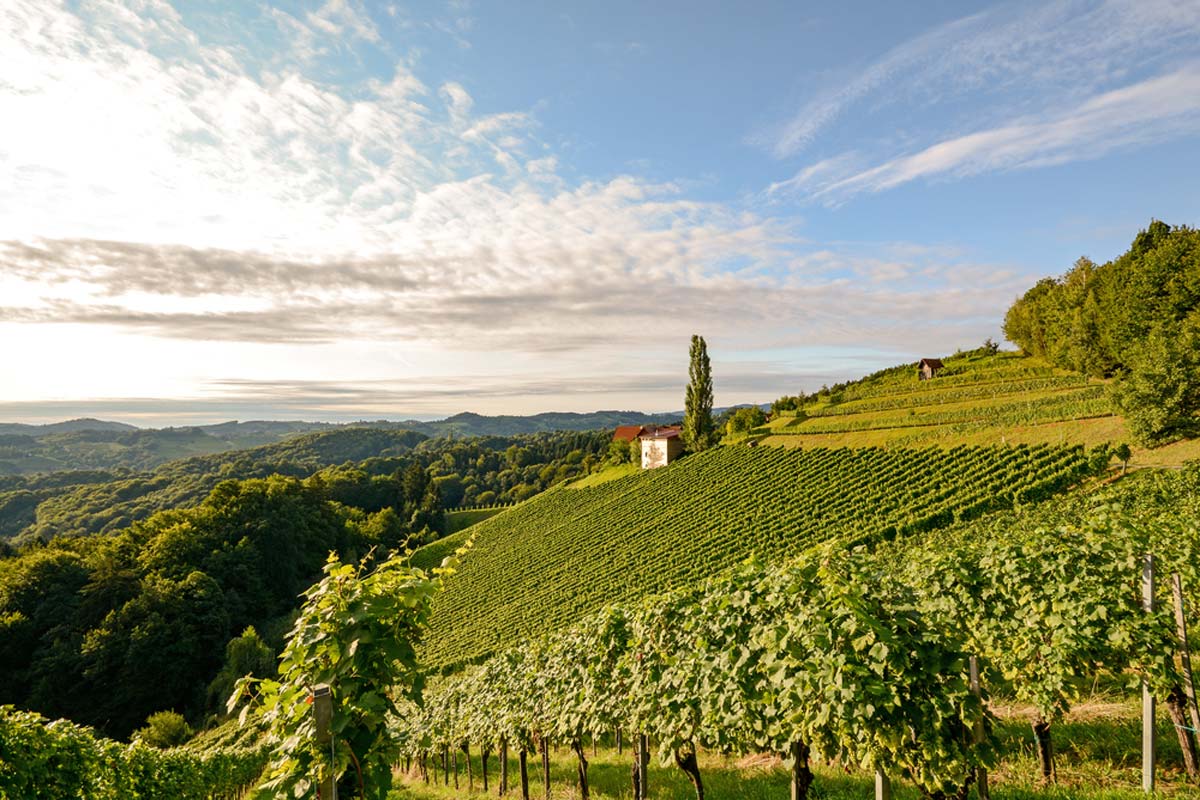 When considering honeymoon destinations in California, you might want to plan a trip involving one (or a few) of California's great wineries.
Pinpointing where exactly Wine Country is can be tricky – many favorite honeymoon spots in California are often a stone's throw from a great winery. But when most couples think of visiting Wine Country, it's to Napa Valley or Sonoma County.
Both are excellent areas to have your California honeymoon and have some of the best vino at nearly any destination in the USA.
But it's not just wine tasting you want to do when you visit here. Take a bike ride, hike nearby mountains, kayak down the Russian River, or visit the underrated Sonoma Coast for an afternoon by the water.
Eating is one of our favorite things to do anywhere, especially in Wine Country. And there's truly something for any budget on your honeymoon in California.
Big Sur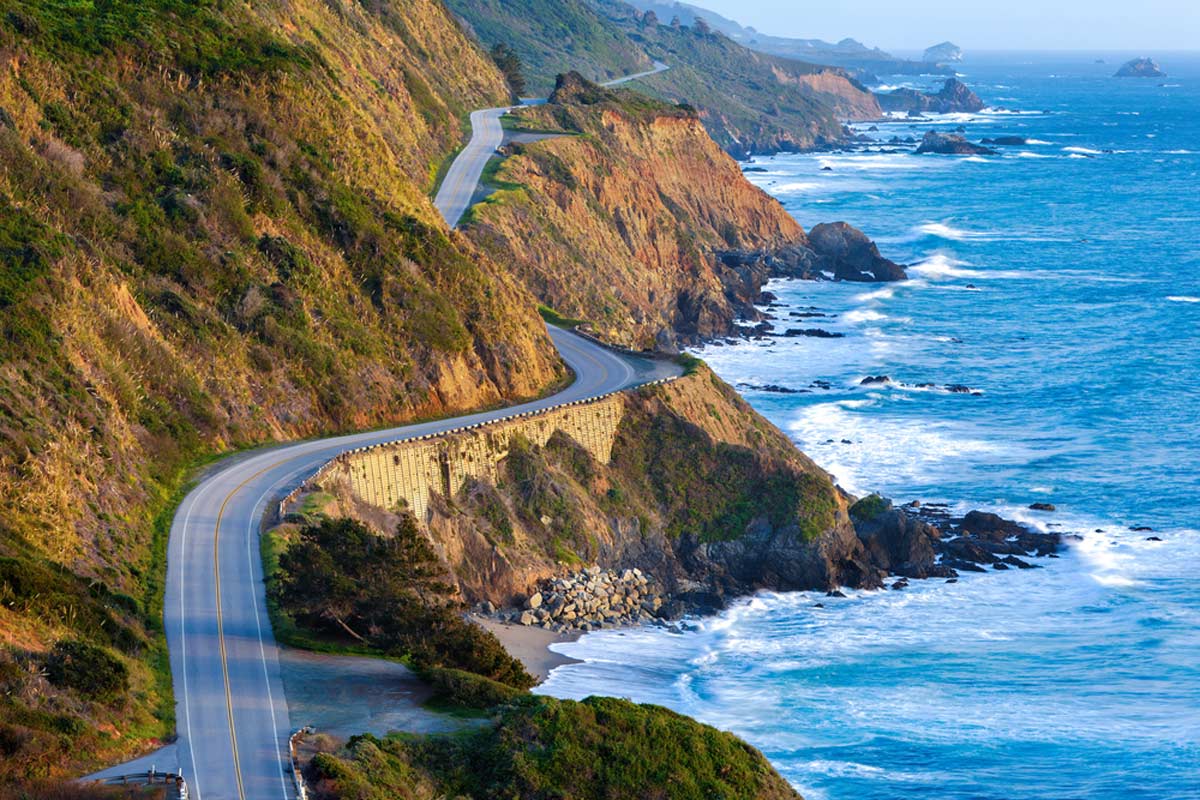 You can't imagine a Big Sur honeymoon and not dream up images of dramatic coastal cliffs, beautiful towering trees, and miles of (nearly) empty beaches.
Excited to pack your bags and head to Big Sur for your California honeymoon? You should be – it's among the more incredible places in the world, offering one of the most remote coastal experiences in Cali.
You'll want to explore the many miles of protected nature that stretch from San Simeon up to Carmel.
If you want to hike, bike, or trail run – Big Sur is the California honeymoon destination for adventurers. And if you're really up for a challenge with your spouse, you can try surfing, but be warned; the currents are strong here.
Disneyland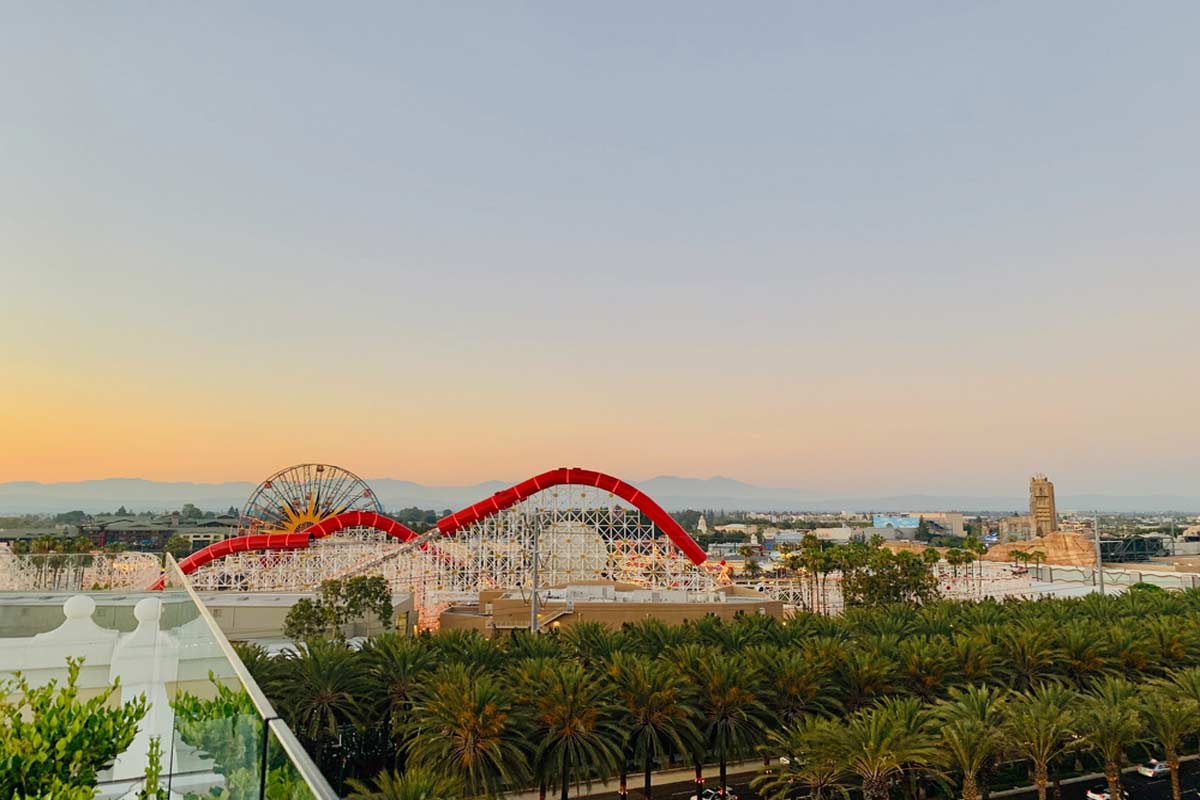 Dreaming of a Disney honeymoon? Sounds great in our book. We can't think of a more special way to spend a romantic weekend after you walk down the aisle.
"The Happiest Place on Earth" knows how to celebrate special occasions – and your honeymoon will be as memorable as you want to make it.
Spas, candlelight dinners, and personalized gift baskets are all available on your California honeymoon at Disneyland.
San Francisco
San Francisco might only be forty-nine square miles, but it's a honeymoon destination California has that's unlike anywhere else.
San Francisco has everything you'd want out of an urban honeymoon.
Want a romantic honeymoon in California? There's no shortage of opportunities to make this trip one you'll never forget.
The rolling hills, crooked streets, and iconic landmarks will give you every opportunity to create some great moments together you can capture on film.
Start your day with an Irish Coffee near Fisherman's Wharf and then walk through North Beach, where you can grab some pastries at the iconic Cafe Trieste.
Then, head to Union Square for some shopping together. From there, you can access many of the city's great neighborhoods by bus, train, or ride-share and see why San Francisco is one of our favorite California honeymoon Destinations.
Lake Tahoe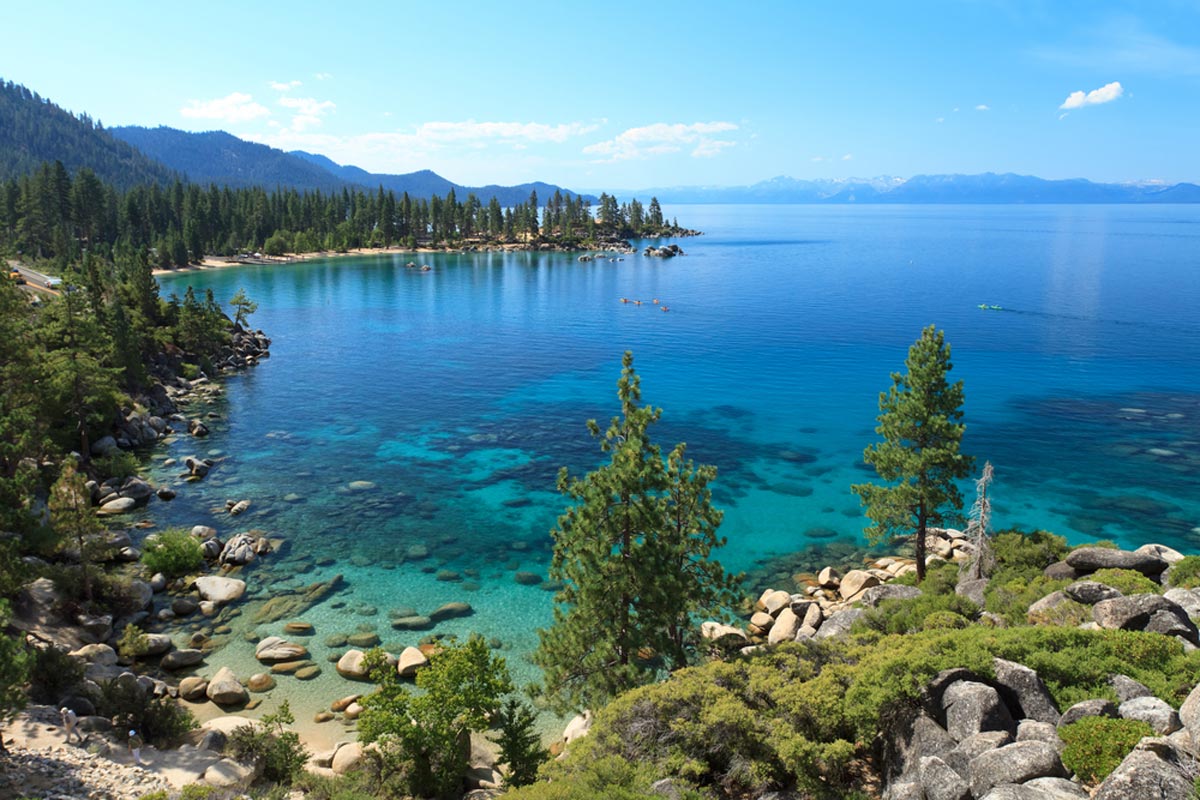 Want some of the most transparent blue waters you can find on your California honeymoon? Um… yes, please.
Lake Tahoe is an incredible USA honeymoon destination where you'll find one of the biggest freshwater lakes in the state. The Sierra Nevada Mountains are all around you here, so when you're not swimming, fishing, or boating the beautiful waters, you can get some cardio in with your spouse.
Want to try something unusual and unique on your California honeymoon? Van Sickle Bi-State Park allows you to walk along the border of Nevada and claim the bragging rights of hiking two states in one day.
Avenue of the Giants
Plan a Northern California honeymoon amongst the trees and head up to Humboldt County. Now these aren't just any trees – they are among the tallest in the world.
Want to have an epic drive after you tie the knot? Not only will you be admiring the coastal giants from your car, but you can also actually drive through a couple of the trees.
Be sure to measure your car before tempting fate – the narrow passageways through the giant tree will only accommodate some cars.
The Best Time to Visit California
California is a special place to visit year-round. Fall is the best time to see most California honeymoon hot spots because the weather is gorgeous, and the crowds taper off a bit from the summertime.
The holidays are also a good time to visit but dress accordingly because it can cool down in a hurry, especially at night.
How Long to Spend on Your California Honeymoon
Most honeymoon places in California are great for a long weekend. But the Golden State is large, so plan a lengthier honeymoon in California if you want to fit in a few different spots.
How Much Does a California Honeymoon Cost?
California is one of the more pricey locations in the USA. But, good news: There are plenty of places you can visit on your California honeymoon that won't cost a fortune.
There are incredible resorts and hotels you can book for your vacation. Or, you can explore some alternatives, like a California honeymoon Airbnb, where you can stay in a gorgeous place at a reasonable price.
If you plan to spend three nights on your honeymoon in California, you'll want to budget between $750-$3,500 for your accommodation.
California Honeymoon Resorts: Map
California Honeymoon Guide: Read Next