Dial up the romance around Valentine's Day. Here's a look at the best honeymoon destinations in February.
February is a month when many couples fall head over heels all over again. Roses, chocolates, and candlelit dinners are all thoughtful reminders you and your partner might share on Valentine's Day.

Planning a February honeymoon seems like a natural fit when romance is already in the air. But it's also an excellent time to find bargain deals on some of our favorite honeymoon ideas.
Whether you want to enjoy a wine-tasting tour in California or lay out in the sun and sand in the Caribbean, February is a prime time for a honeymoon.
So, let's leap right into it. Here are 18 amazing locations for you to plan a February honeymoon.
February Honeymoon Destinations
Palawan, Philippines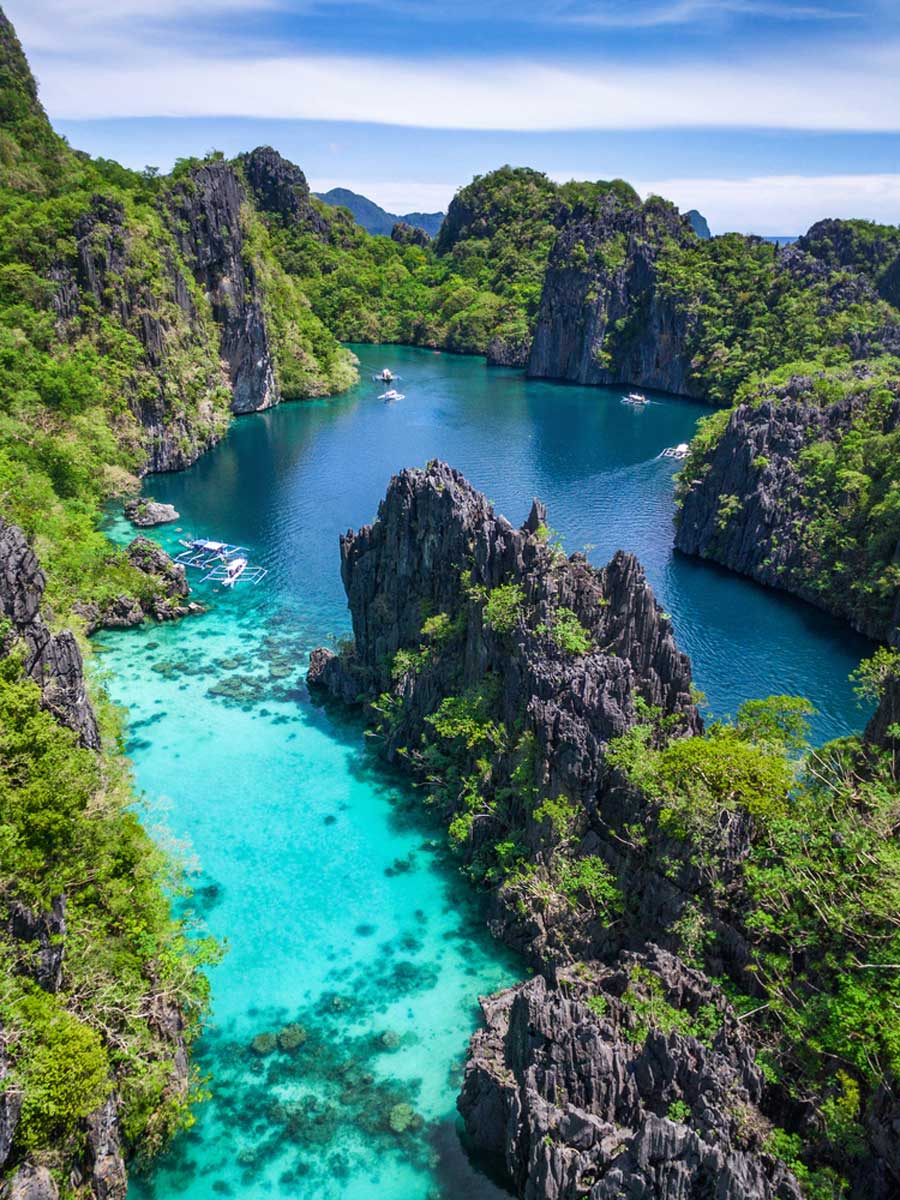 Best For: Island Honeymoon for Lying on Beaches, Snorkeling, and Swimming
Deciding where to honeymoon in February? The Philippines is one of the best destinations for fun in the sun. Which island should you choose? Palawan likely offers some of the most beautiful beaches you can choose from anywhere.
The beaches at El Nido and Coron offer incredible cyan waters with limestone cliffs jetting out, almost touching the clear blue skies. Both the water and air temperatures average over 80°F (26.6°C), providing perfect weather for your trip.
Suggested Honeymoon Duration: 7-10 Days
Suggested Stay: H Hotel El Nido
Chamonix
Best For: A Honeymoon on the Ski Slopes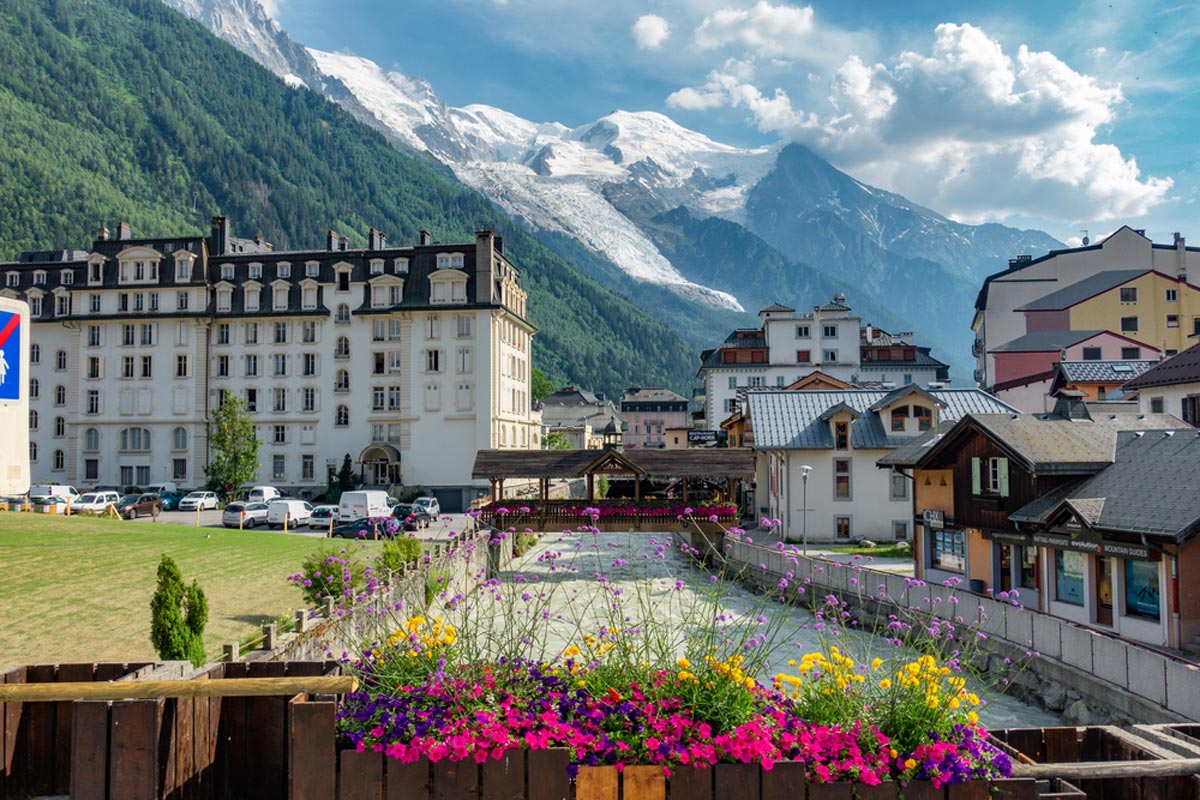 Looking for the best honeymoon destinations in February? Head to the French Alps.

At over 12,000 feet, Chamonix enjoys a long ski season that ensures you'll have plenty of snow on your February honeymoon. In fact, Mont Blanc is the highest peak in the Alps.
The popular resort town boasts plenty of dining, entertainment, and accommodations. Take in the mountain and glacier views from the trains, cable car, or Le Panoramic Restaurant at this fabulous resort town in France.
Suggested Honeymoon Duration: 5-7 Days
Suggested Stay: Hôtel Hameau Albert 1er
São Miguel Island, Azores
Best For: Island Hiking on Your Honeymoon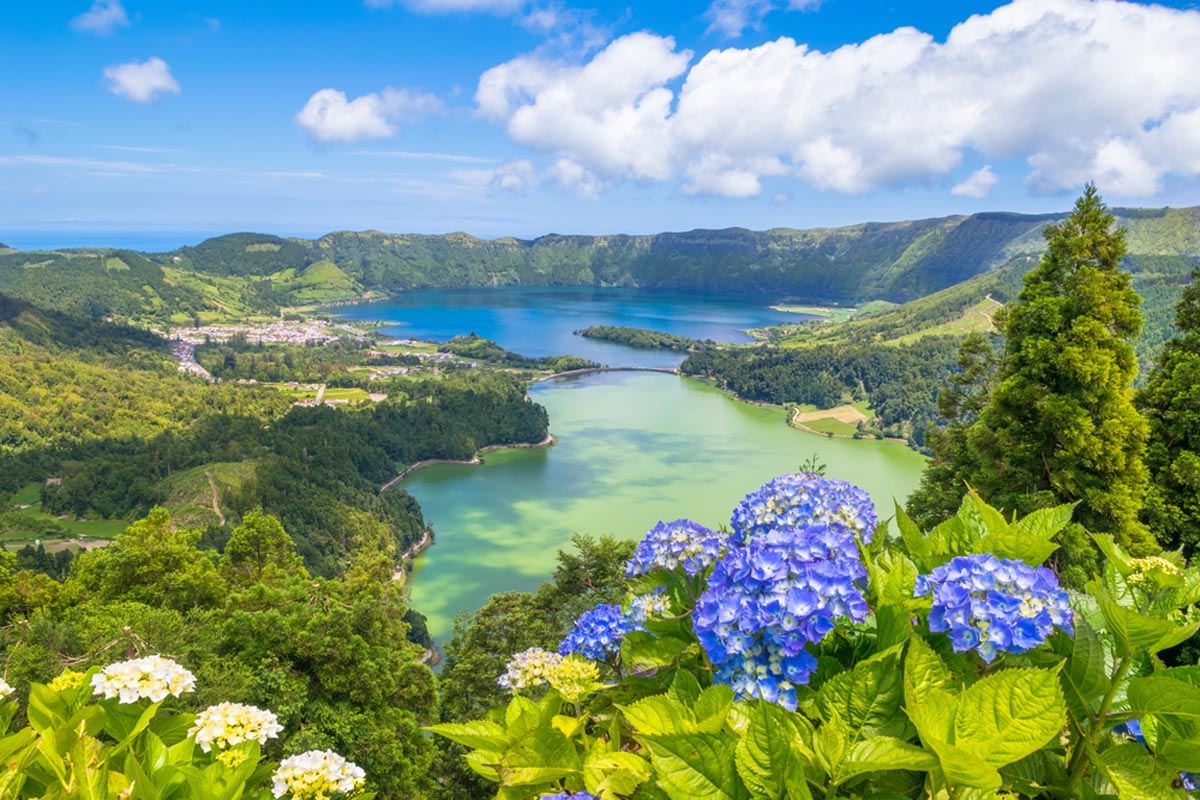 We can get behind any February honeymoon in the Azores – the weather is temperate, hotel and flights are reasonable, and peak tourist season hasn't kicked in yet.

And the Azores are the perfect antidote for honeymooners itching to hike after a long stretch of winter weather.

Our favorite? The long and challenging (but totally worth it) Sete Cidades Lagoons Route takes you past those twin lakes and volcanoes you've probably seen on IG. It's epic.

Also, be sure to check out the spring bloom at Parque Terra Nostra, where some of the 600 species of camellias are in full bloom. Ready to relax? Don't miss the thermal pools at Vale das Furnas.
Suggested Honeymoon Duration: 7 Days
Suggested Stay: Octant Furnas
New Orleans, Louisiana
Best For: A Festive Getaway on a Mini Moon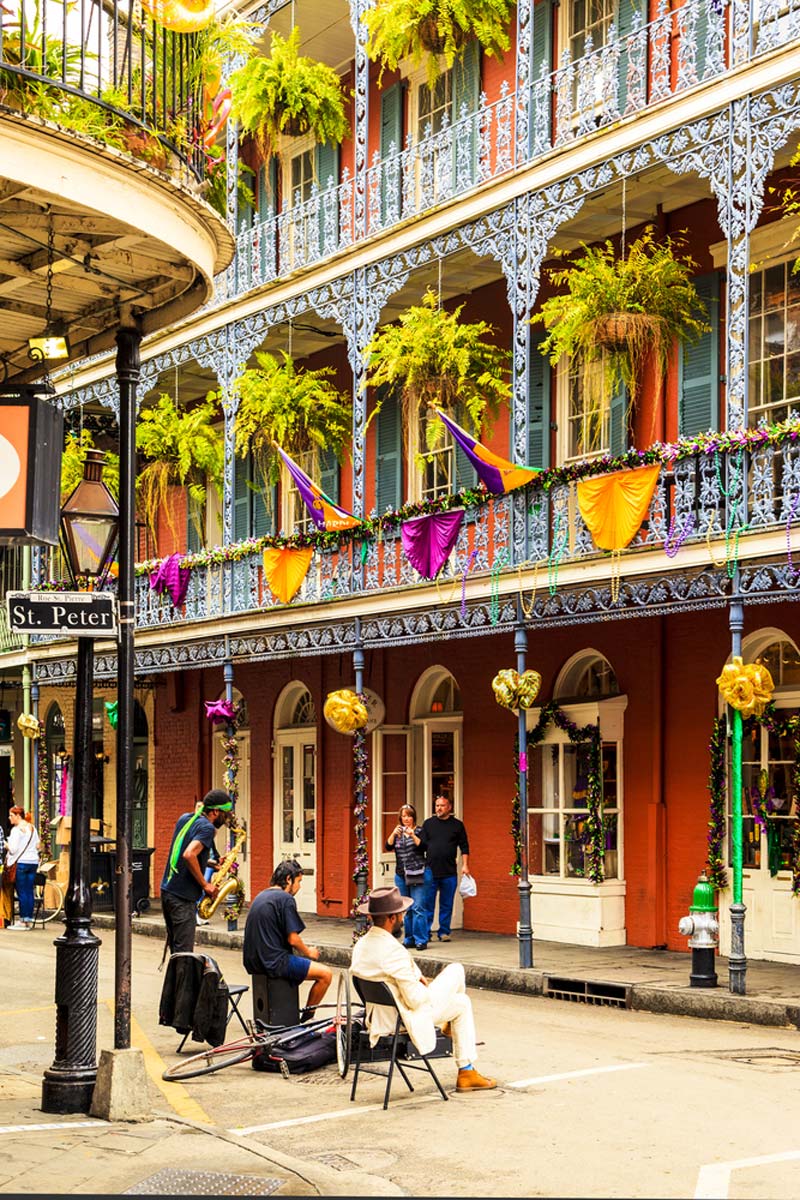 Suggested Honeymoon Duration: 3 Days
Suggested Stay: The Mercantile Hotel
Madrid, Spain
Best For: A Honeymoon in a Big City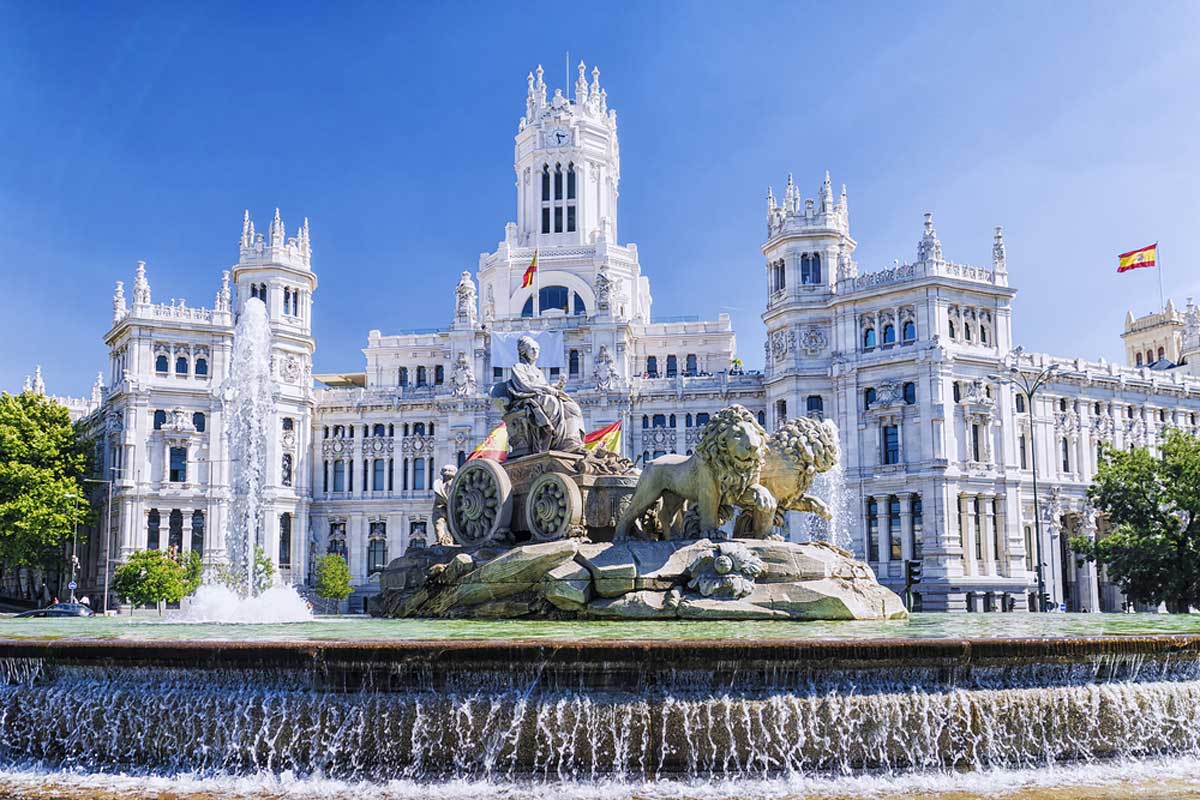 We love the idea of a European city break, so why not head to the capital of Spain?

The weather is nice, with temperatures ranging between 39°F to 53°F (3.88°F to 11.66°F) and there's only about 5 days of rain on average.
And there's a ton to do.
Sample delicious food at Mercado de San Miguel, take in the scenery at the bustling Plaza Mayor, and visit an art museum before they're teeming with tourists (Thyssen-Bornemisza is the one).

Best of all, Carnival Madrid takes place each year in February and is full of exciting costumes and events.
Suggested Honeymoon Duration: 7 to 10 Days
Suggested Stay: Mandarin Oriental, Ritz Madrid
South Pacific
Best For: A Honeymoon Cruise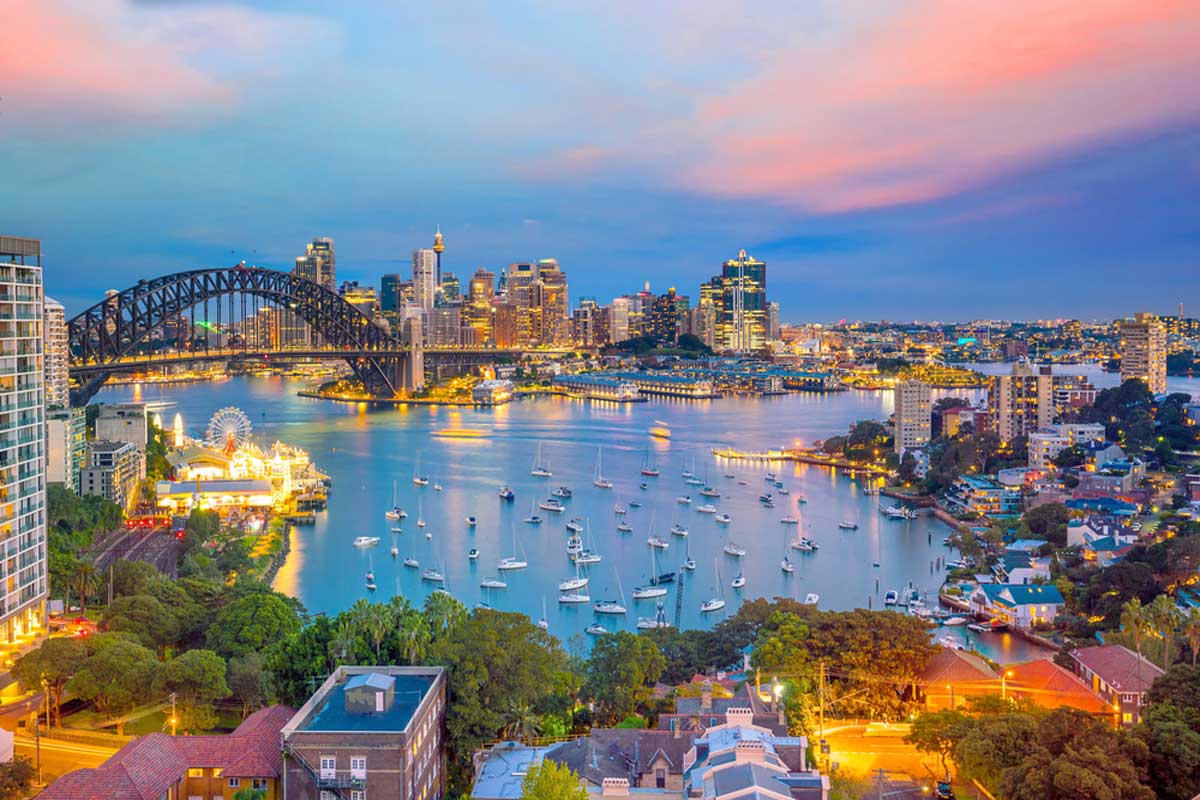 We know the South Pacific has a lot of great destinations, making it tough to choose just one. So don't.

The 13-day tour through the South Pacific starts in Melbourne, Australia, before hitting New Caledonia and Fiji.

Explore Anse Vata & Anse Vata Beach in New Caledonia before going to the idyllic Dravuni Island and Lautoka in Fiji at one of the most ideal times of the year.

Best part of all? You're on the Grand Princess, which offers the best dining options on Princess Cruises and an adults-only spa and lounge.
Suggested Honeymoon Duration: 13 Days
Suggested Stay: Grand Princess Cruise
Riviera Maya
Best For: All-Inclusive Elopement Honeymoon Packages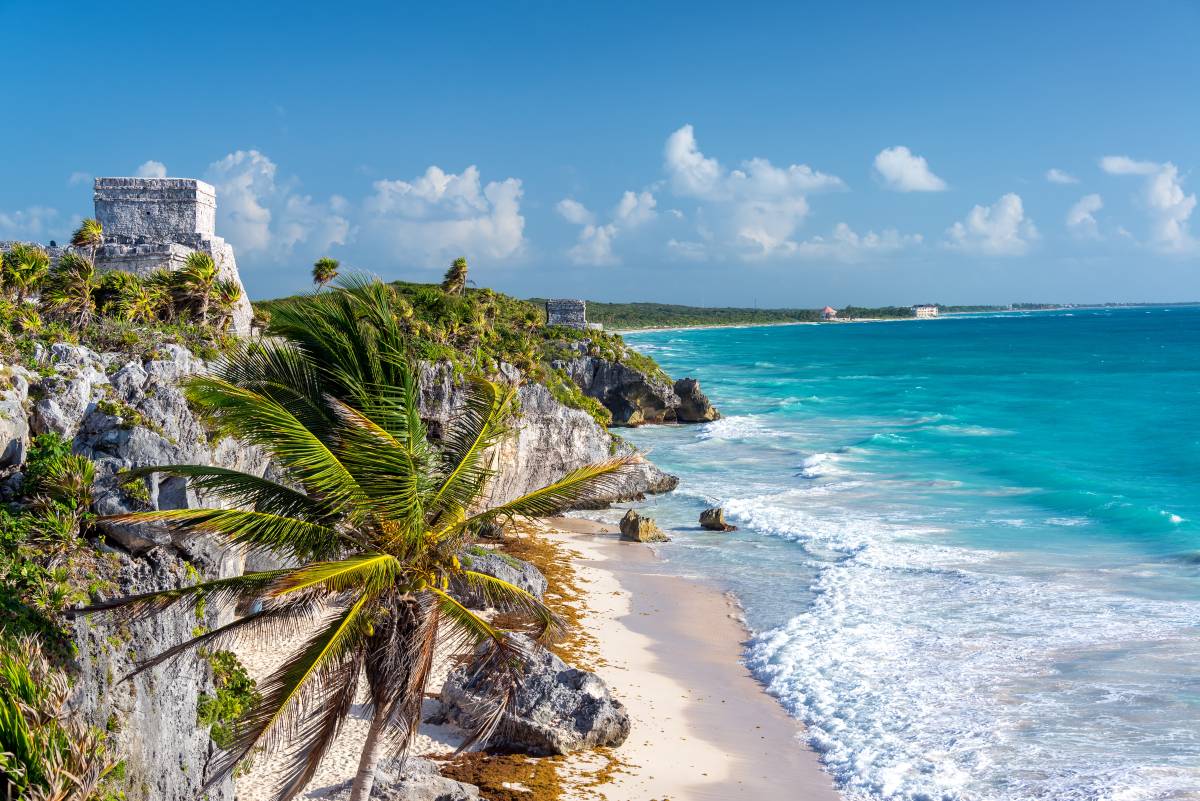 One of our favorite February honeymoon destinations is the Riviera Maya. Not only is it a great launching point for Tulum and Playa del Carmen, but it's also home to one of our favorite All-Inclusive hotels.
The standard all-inclusive packages are great, with 5 pools, a private beach area, and dining on a terrace, courtyard, or beach at your fingertips.

But the wedding packages at Fairmont Mayakoba are the perfect opportunity to share your Valentine's Day honeymoon with your friends and family. You can book an elopement package for as many as 30 guests and tie the knot on the sandy beach with nearly every detail taken care of.
Suggested Honeymoon Duration: 7 Days
Suggested Stay: Fairmont Mayakoba
Lake Tahoe, California, USA
Best For: A Honeymoon in the Mountains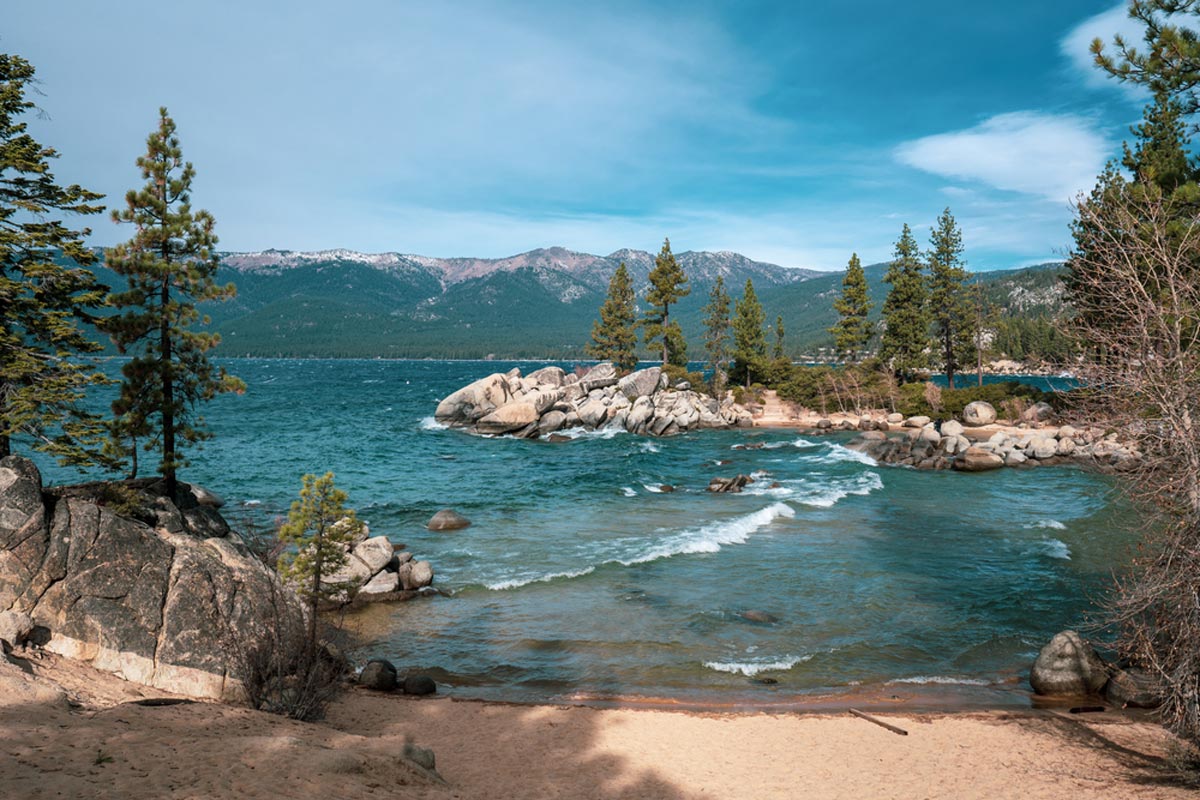 Lake Tahoe is one of our favorite February honeymoon destinations year-round. But February offers a special sense of romance with the snow falling over the Sierra Nevada Mountains.
Head to North Lake Tahoe and stay in Truckee, where you can access the best skiing and snowboarding trails at Palisades Tahoe. Soak in the panoramic views of the lake nearly all of the way down the mountain.
When you're ready to celebrate your love, have a romantic dinner at Wolfdale's Cuisine Unique, where you can gaze out at snow-covered pines and the iconic lake below.
Suggested Honeymoon Duration: 5 Days
Suggested Stay: The Ritz-Carlton, Lake Tahoe
Saint John, US Virgin Islands
Best For: A Laid-Back Honeymoon on the Beach and Hiking Trails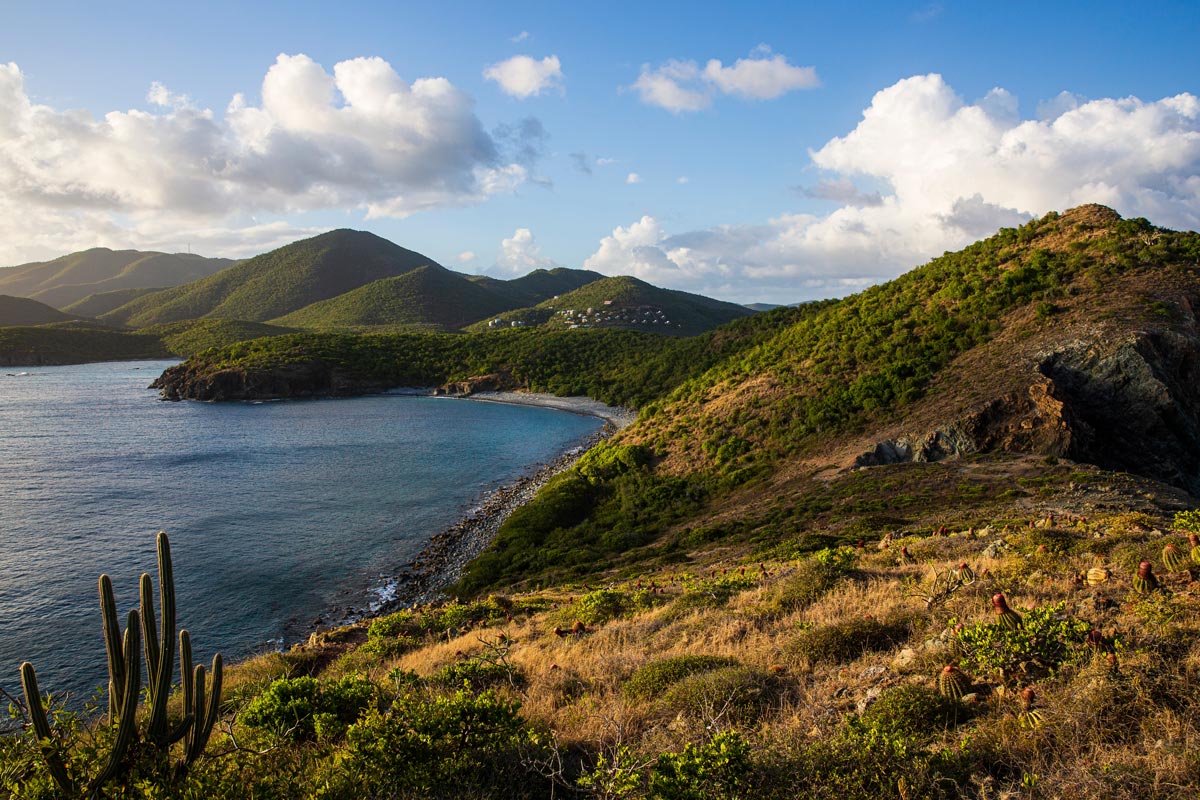 The large, untouched stretch of nature in Saint John makes it one of our favorite locations in the Caribbean Islands. And the warm temperatures and mostly sunny weather make February a perfect month to visit.
Hike the Reef Bay Trail in Virgin Islands National Park, swim with sea turtles in Maho Bay, and share lobster and key lime pie with your valentine on the idyllic patio at Morgan's Mango.
Suggested Honeymoon Duration: 7-10 Days
Suggested Stay: The Westin Saint John Resort Villas
Punta Cana, Dominican Republic
Best For: Snorkeling and Swimming With the Dolphins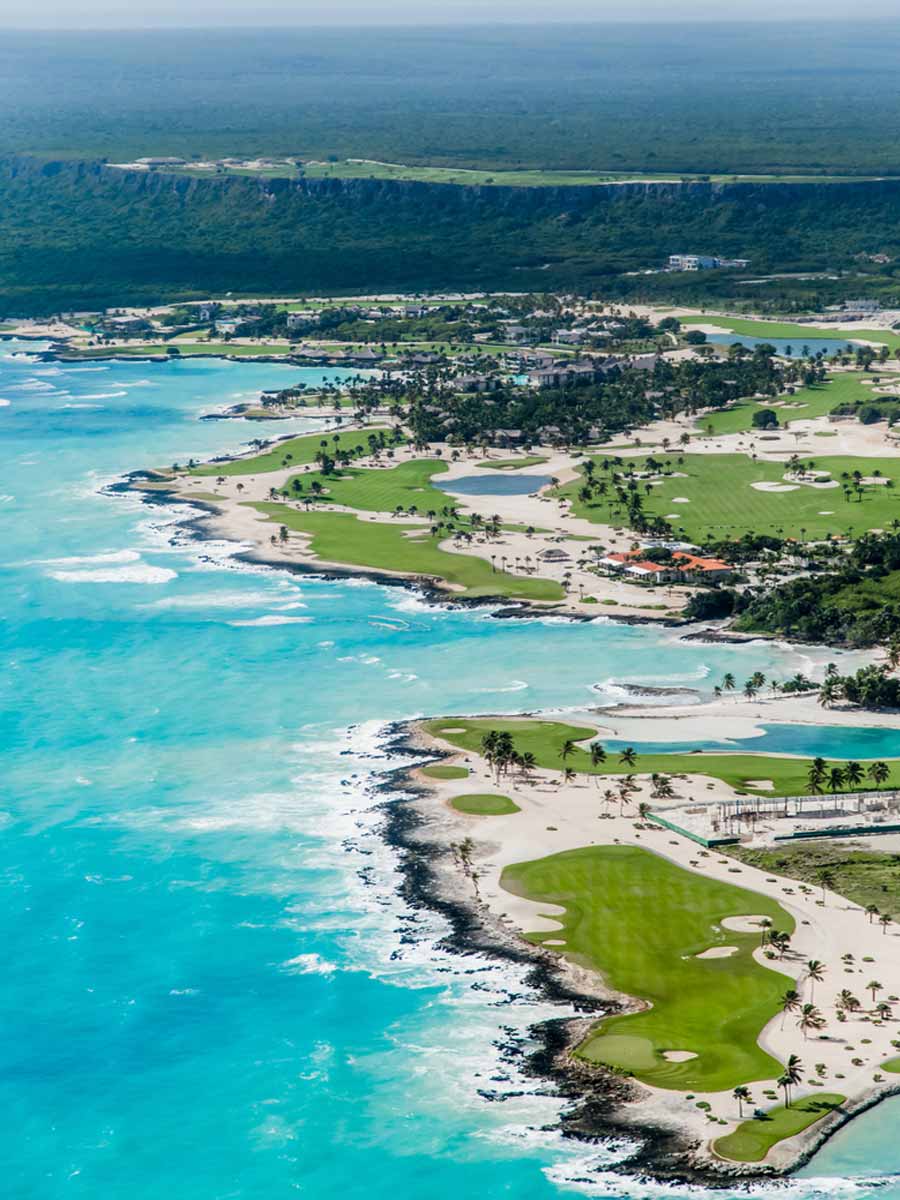 Punta Cana is known for a lot of things. Great food, nightlife, and cigars are all great ways to celebrate on your February honeymoon.

But our favorite reason to plan a trip to Punta Cana in February is the perfect beach weather.

Be sure to explore the wonderful white sand beaches lined with coconut trees at Playa Bavaro and Juanillo Beach and swim with the dolphins when temperatures average a balmy 84°F (28.8°C). What's not to love?
Suggested Honeymoon Duration: 7-14 Days
Suggested Stay :Liva Aqua Beach Resort Punta Cana
Niseko, Japan
Best For: Exploring the Mountains in Japan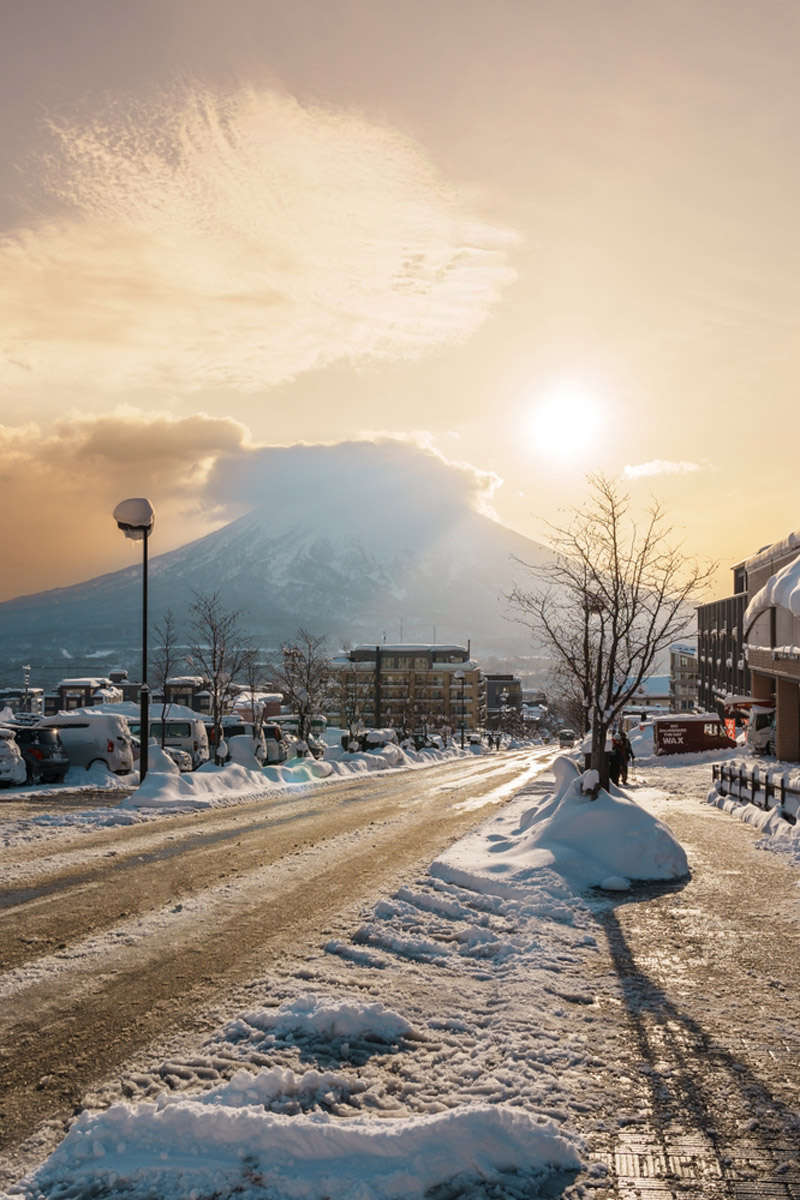 What is there to do? Visit Niseko Tokyu Grand Hirafu, which offers 30 brilliant ski runs in beautiful powder, with an elevation approaching 4,000 feet.

Want the perfect February honeymoon surprise for your Valentine? Enjoy time in a private onsen, – a spa bath sourced from a volcano nearby in your villa. You're welcome.
Suggested Honeymoon Duration: 5-7 Days
Suggested Stay: Zaborin
Anna Maria Island, Florida, USA
Best For: A Beachside Honeymoon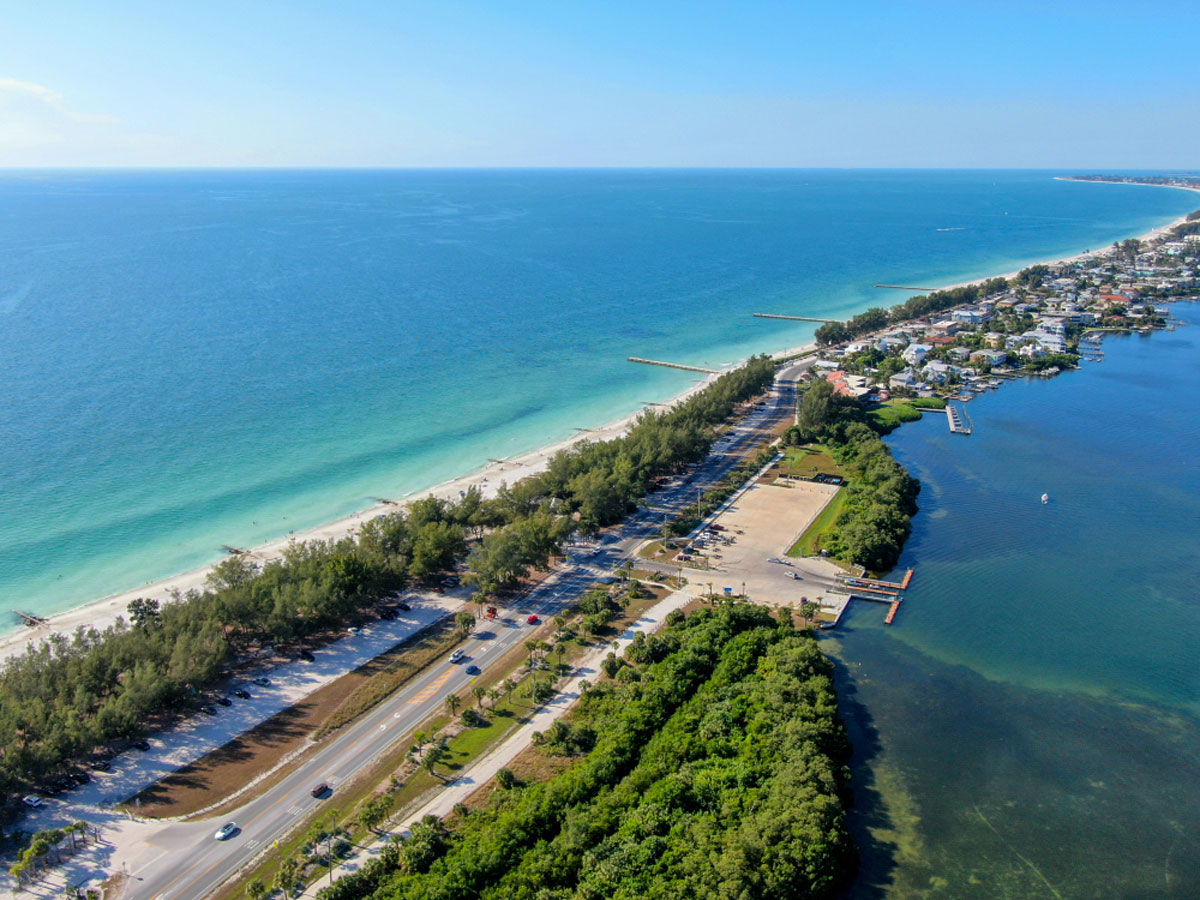 Suggested Honeymoon Duration: 5 Days
Suggested Stay: Anna Maria Beach Resort
Bwindi Impenetrable National Park, Uganda
Best For: A Safari Honeymoon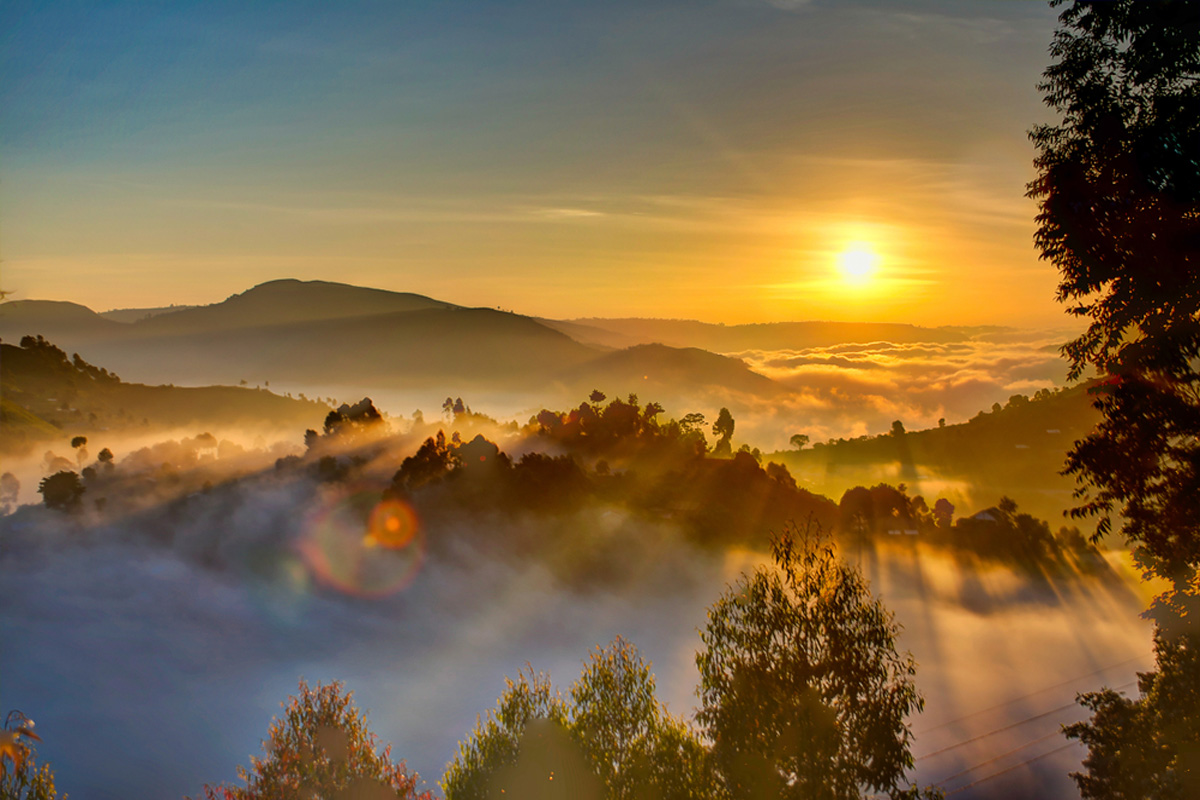 Safari honeymoons are the ultimate epic adventure. Guess what? We found one of the best honeymoon destinations in February.
Want to get up close and personal with some of the most exciting wildlife and unique scenery in the world? We thought so.

Head to Bwindi Impenetrable National Park, where the ancient forests are home to several species of monkeys and over half the mountain gorillas in the world. Seriously.
February is ideal because the conditions are dry, and average highs are only around 75°F (23.9°C), making it perfect safari weather.
Suggested Honeymoon Duration: 7 Days
Suggested Stay: Nkuringo Bwindi Gorilla Lodge
Grenada
Best For: A Sandals Honeymoon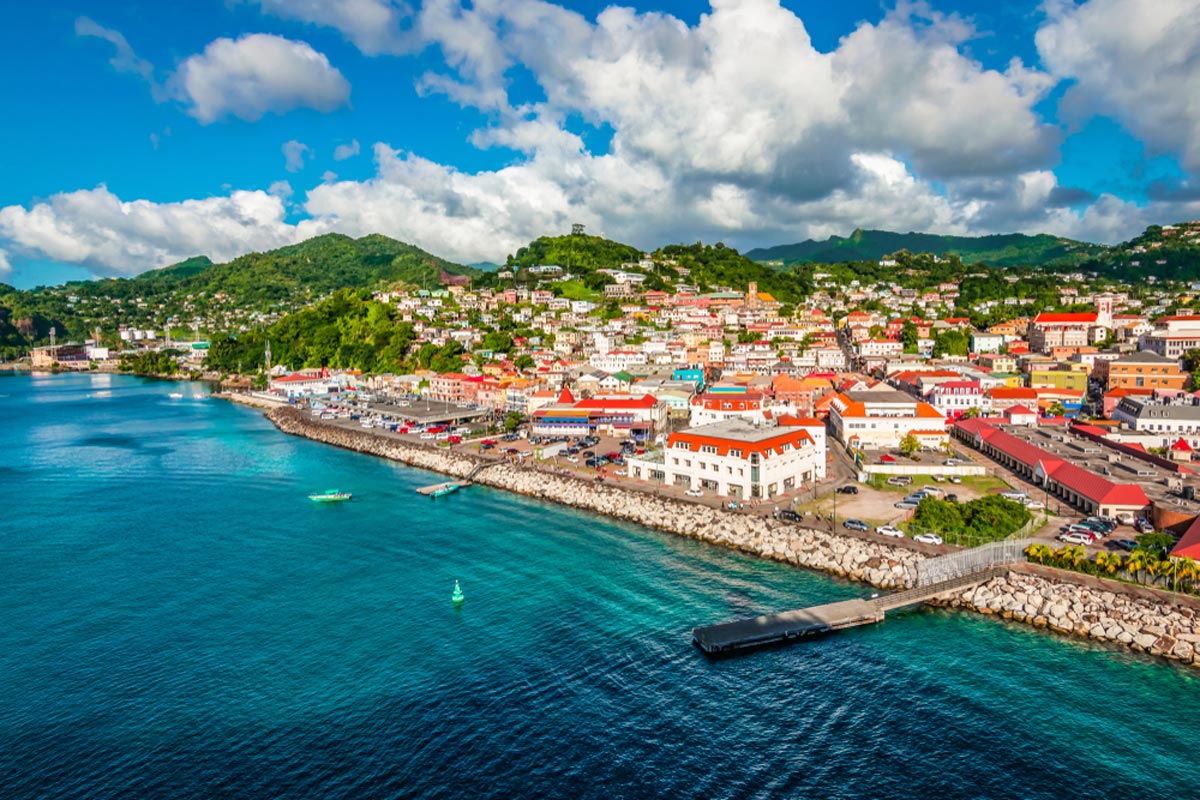 So, what are the best places to honeymoon in February at Sandals Hotels? We love the idea of a Caribbean vacation in Grenada.

The temperature stays around 80°F (26.6°C), even at night, so it's great for enjoying their scuba diving tours, snorkeling, and kayaking on the property.
You can also take advantage of the delicious cuisine, optional butler service, and walk-out balconies or private soaking tub enjoying the gentle trade winds blowing in.
Suggested Honeymoon Duration: 5 – 7 Days
Suggested Stay: Sandals Grenada All-Inclusive
Casablanca
Best For: A Honeymoon in an Ancient City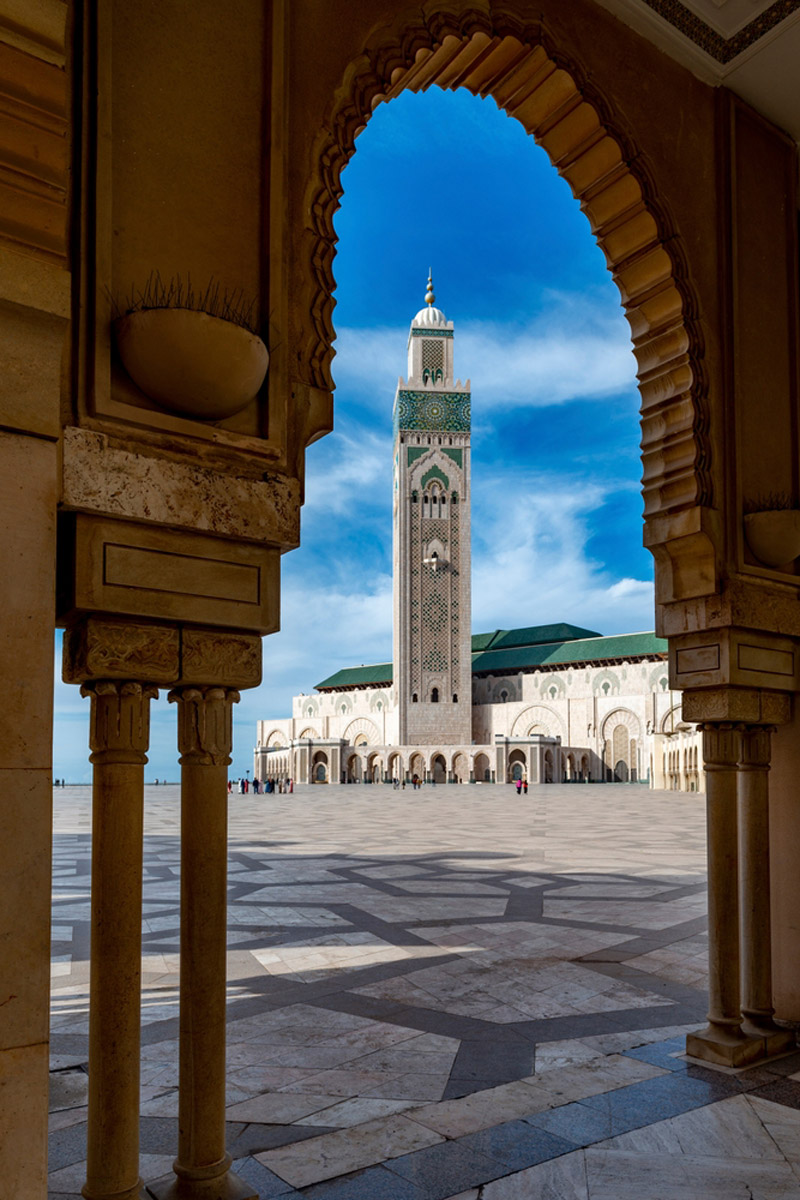 Casablanca offers so much for travelers looking to take a unique honeymoon in one of the most romantic cities in the world.

From exciting marketplaces like Marche Central, where you can take home a token of your trip, to the vibrant La Corniche neighborhood full of nightlife and dining, you can learn a lot about Moroccan culture in one of its most famous cities.
The ancient city streets have a special charm that's enticed honeymooners for years. Seeing the historic quarters next to more modern architecture and stylish restaurants like Le Gatsby reveals it as one of the most romantic destinations in the world.
Suggested Honeymoon Duration: 5-7 Days
Suggested Stay: Hôtel Particulier Le Doge
California's Central Coast
Best For: Wine Tasting and Romantic Dinners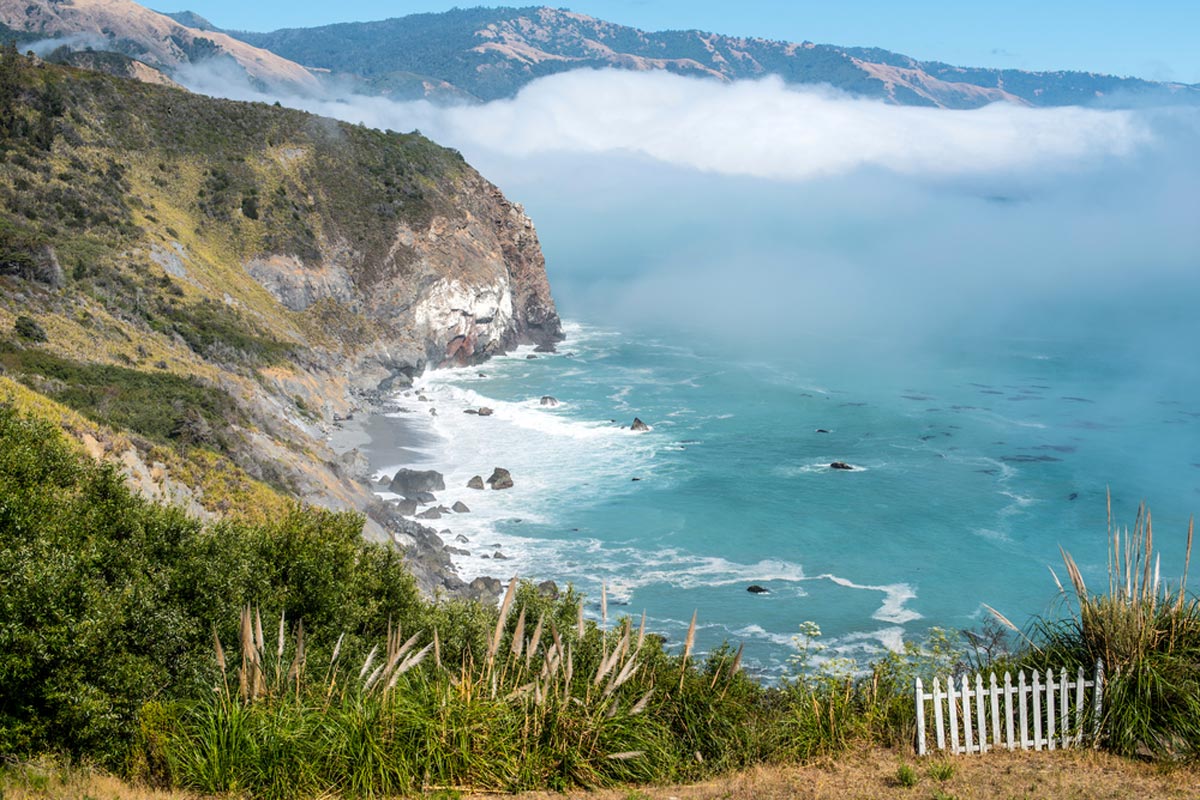 You might think of Napa and Sonoma first, but California's Central Coast is home to some of the best wines in the Golden State.

From Santa Barbara up to Paso Robles, you can schedule a fabulous honeymoon in February filled with winery hopping, romantic candlelit dinners, and even one of the premier wine events in the region – The Garagiste Wine Festival.
We love the idea of choosing Pismo Beach as a home base, where you can easily reach favorites like San Luis Obispo, Paso Robles, and Arroyo Grande in under an hour.

We think starting at the Monarch Grove in Pismo Beach before visiting Laetitia Vineyard & Winery and Kelsey See Canyon Vineyards is an ideal afternoon itinerary. Finish with a romantic dinner at Koberl At Blue for a perfect day.
Suggested Honeymoon Duration: 7 Days
Suggested Stay: Vespera Resort on Pismo Beach
Santiago, Chile
Best For: An Urban Honeymoon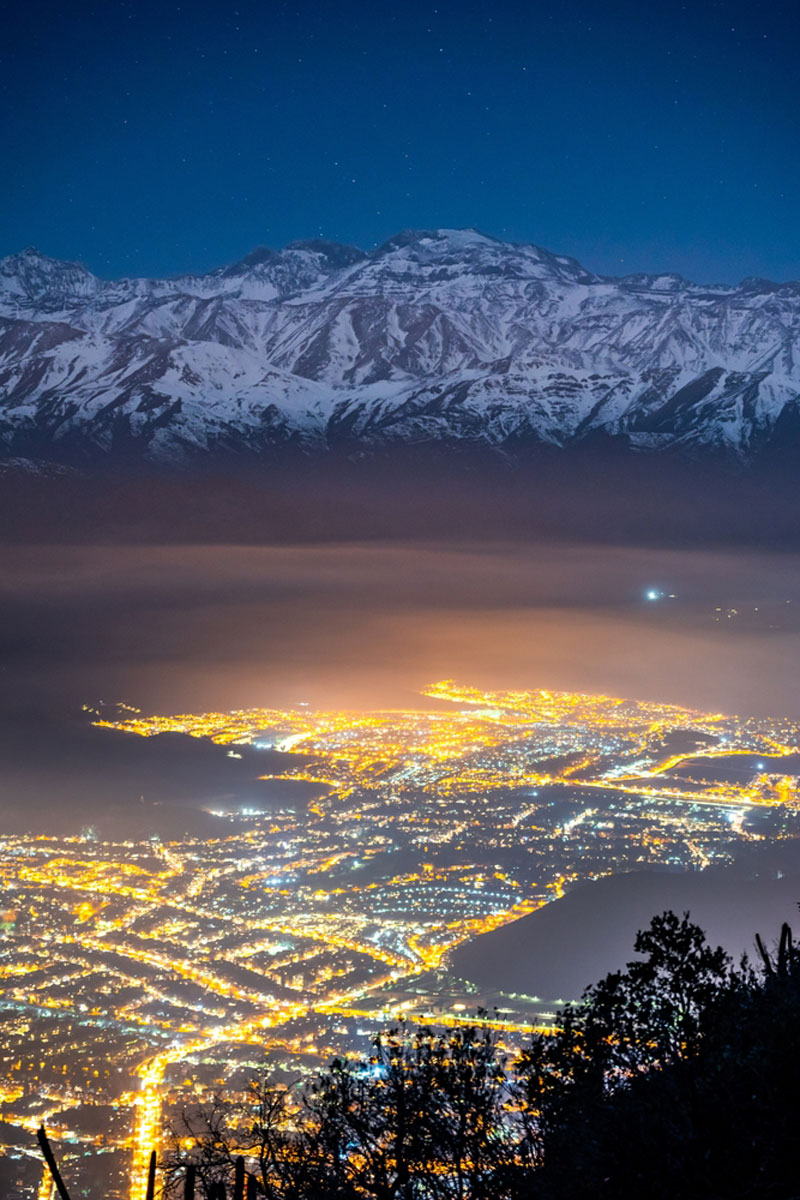 Santiago might not have the best beaches in South America, but it has a ton to offer to tourists wanting an urban retreat.

Check out the vibrant bar and restaurant scene in Patio Bellavista, visit the home of romantic poet Pablo Neruda at La Chascona, and stroll hand in hand, checking out the street art and murals at Bellavista and Barrio Yungay.
Suggested Honeymoon Duration: 5 Days
Suggested Stay: The Singular Santiago
Bryce Canyon National Park
Best For: A National Park Honeymoon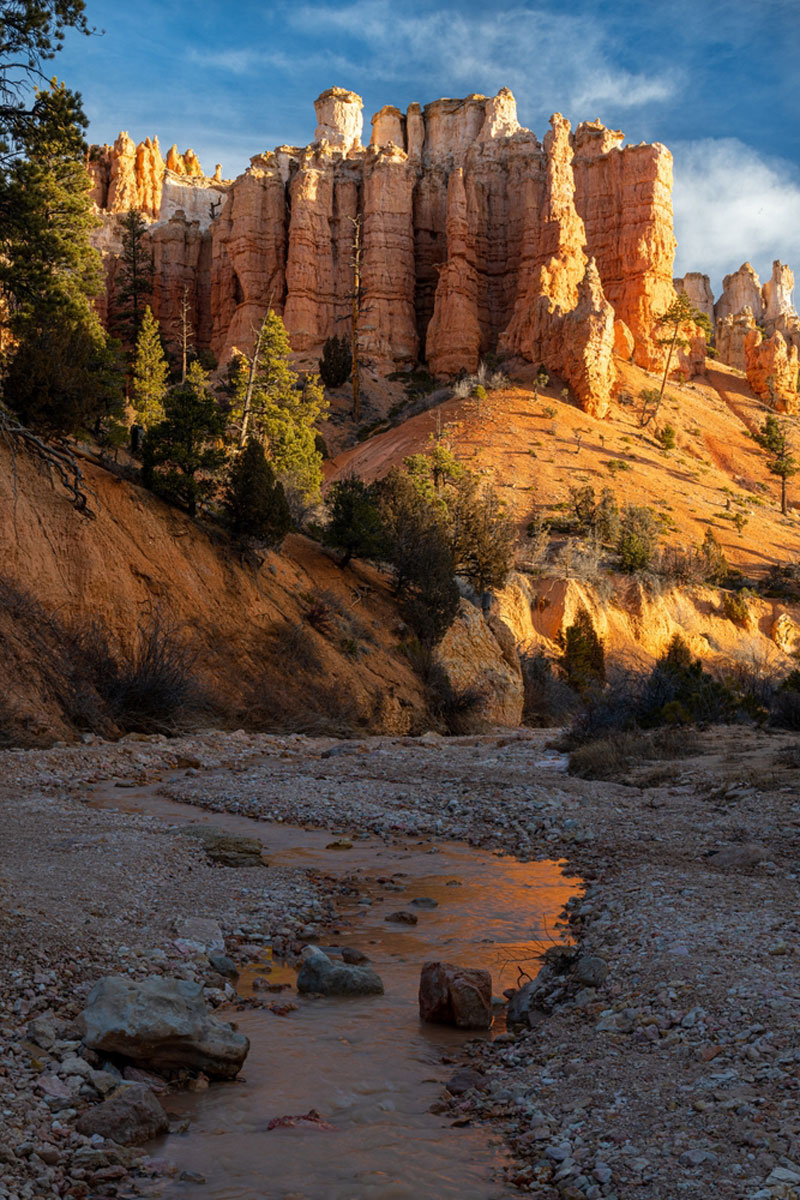 For couples who want to see the best of Utah's Mighty Five without the crowds, head to Bryce Canyon National Park in the winter.

You can snowshoe, hike, and photograph the park, seeing some of the most beautiful parts of Bryce under a layer of snow.

Hike down to Queens Garden and take in the magnitude of Thor's Hammer at Bryce Point while you're there.
Suggested Honeymoon Duration: 3 Days
Suggested Stay: Best Western PLUS Bryce Canyon Grand Hotel
Practical Tips for Planning Your February Honeymoon
Find Great Deals on Hotels and Airfare
We love the idea of a February honeymoon for lots of reasons, and finding great deals is one of them.

Flights, car hire, and hotels are typically about as low as they get. So, plan your dream vacation without breaking the bank using your honeymoon fund.
Research Local Events
While the holiday season may be winding down in the USA and Canada, local celebrations like Carnival are just getting started in places like Brazil and Spain.

You'll want to book your hotel and airfare early for these locations, especially if you're looking for the best hotels and all-inclusive packages.
Head to the Beach
Many of our favorite honeymoon destinations have their best beach weather in February. Plan the best tropical honeymoon with your valentine when you travel in February.
Best Places to Honeymoon in February: Map
More February Honeymoon Ideas
Love This? Save and Share on Pinterest