an you think of a better honeymoon destination than the Caribbean? We certainly cannot. Read on to discover which Caribbean island to choose for your honeymoon.

When looking at the best islands in the Caribbean for a honeymoon, it's easy to get lost in the fantasy. High-end resorts that lead out to white sand beaches are what honeymoons are all about for many happy couples.

But choosing the best Caribbean honeymoon spots depends on what you want to do. Some islands are best for a relaxing retreat, while others have discoveries and thrills around every corner.

Regardless of how low-key or adrenaline filled you want your trip of a lifetime to be, our handy guide will prepare you for your unforgettable honeymoon in the Caribbean.

Ready to learn more? Let's discover the best Caribbean Islands to visit for a honeymoon.
What to Consider When Choosing a Caribbean Island for Your Honeymoon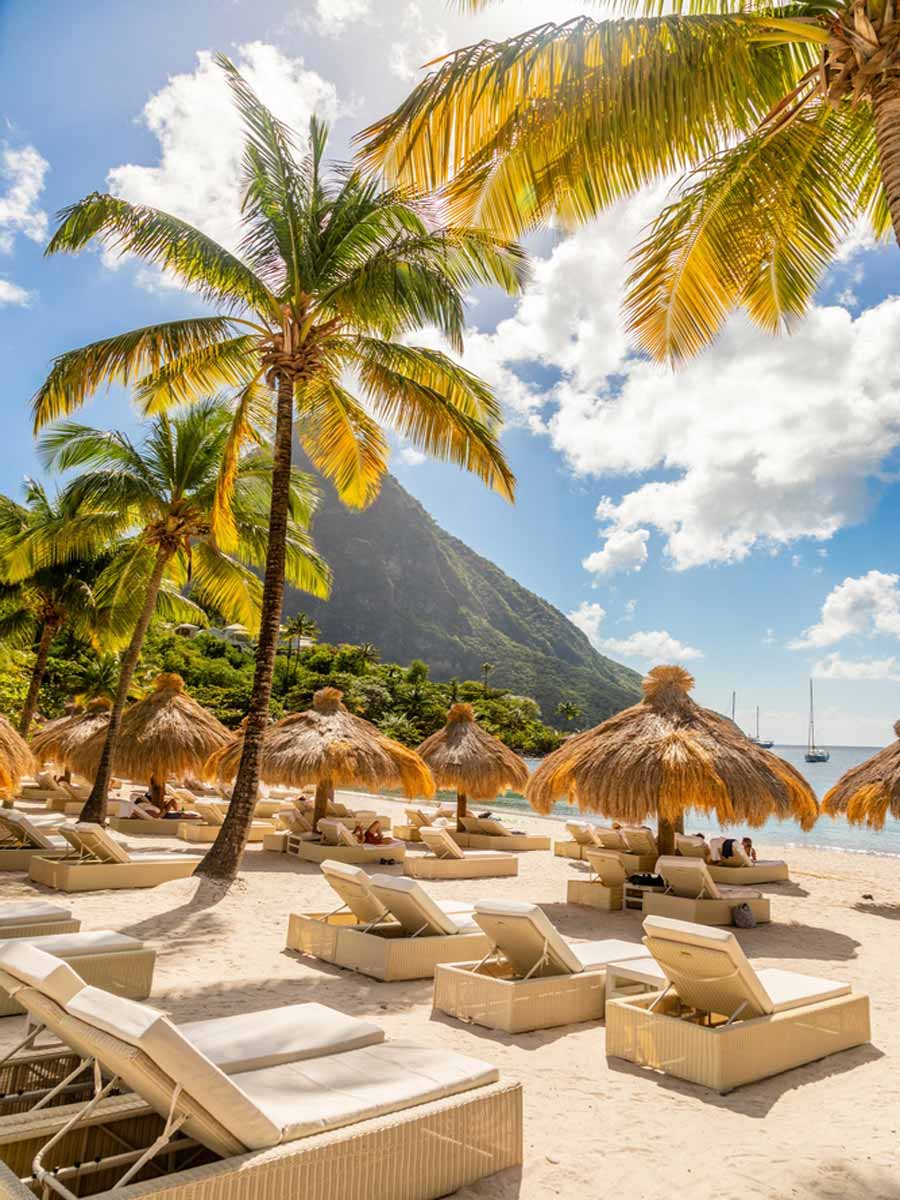 The perfect Caribbean honeymoon location depends on what you and your spouse want to do, how long your trip is and how much extra cash you have to spend.

Let's look at what to consider when choosing your upcoming vacation destination.
Budget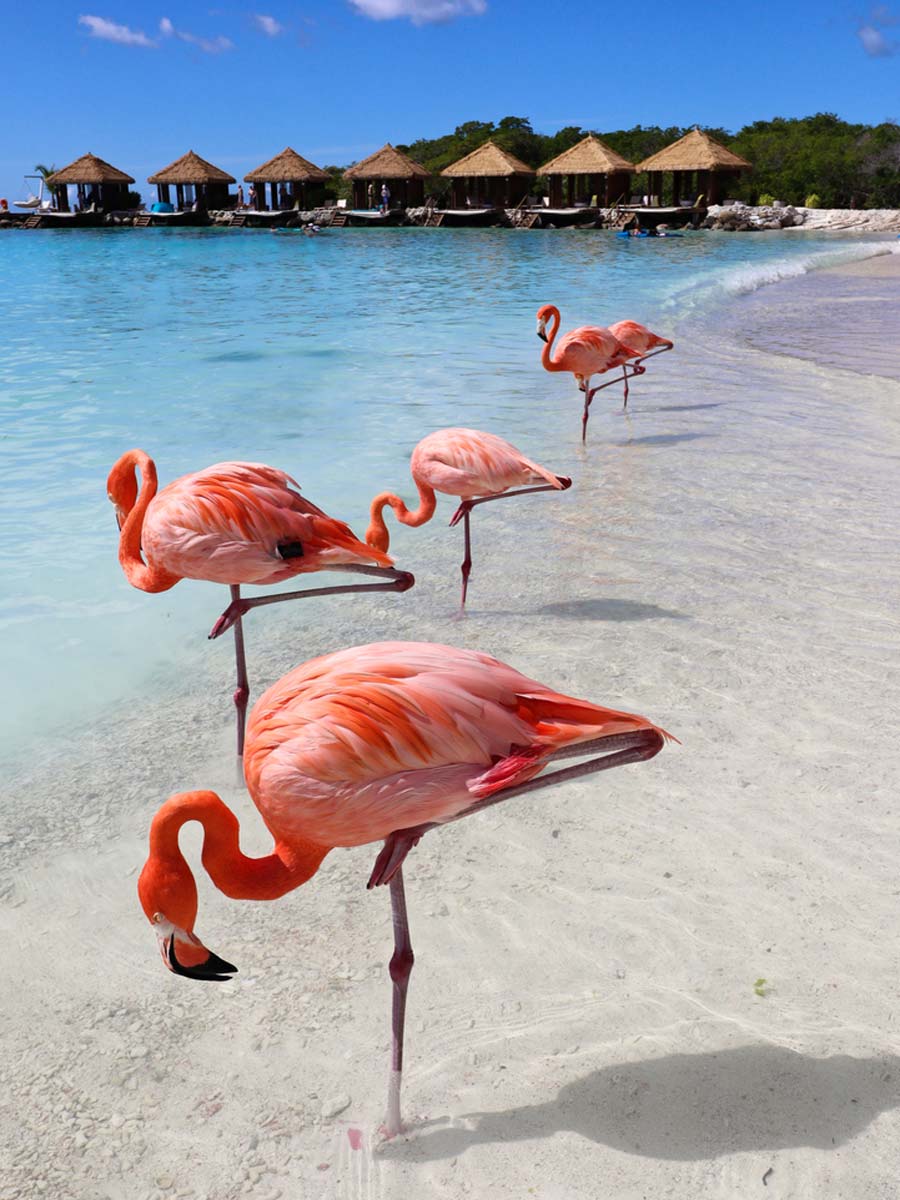 Your big day is approaching (or perhaps it already took place), and you're beginning to plan your upcoming holiday. Maybe you set up a honeymoon fund, or maybe you're working overtime preparing for the upcoming expenses for your dreamy getaway.

When deciding which Caribbean island is best for your honeymoon, you'll first want to decide how much you want to spend.

Some Caribbean Islands offer tremendous value, while others feature mostly 5-star accommodations and all-inclusive packages catering to luxury seekers and travelers who are keen to spend more on their trip.

Whatever your budget, you'll want to consider where you're staying and how long you plan to be there when estimating how much you'll spend.

Our advice? Plan your honeymoon in advance and discuss the important details to hone in on the perfect location for your upcoming adventure.
Best Budget Honeymoon on a Caribbean Island: Dominican Republic
Weather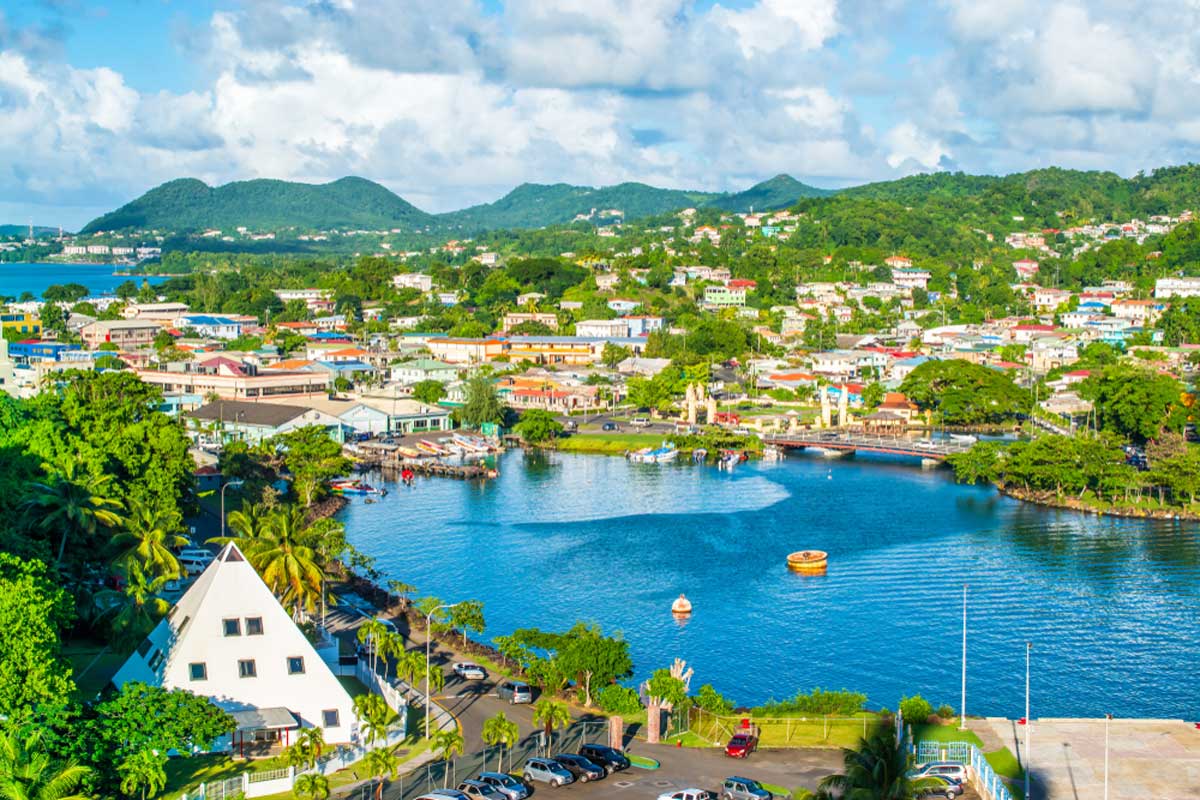 If you think you'll land on any of the many islands in the Caribbean regardless of what time of year and be welcomed by tropical sunshine, calm Caribbean waters and not a cloud in the sky – you might want to pay close attention to this section.

For the most part, you're not wrong. The Caribbean is beautiful for much of the year, even when it's raining.

That said, hurricane season can pose a very real threat (sometimes with devastating consequences), so you should be aware of the possibility if you plan your trip in late summer or fall.

The best time to visit the Caribbean is from December to May. Chances are you'll have stunning weather ideal for ample time on the beach or hiking through the jungle forests on many of the Caribbean Islands.

Some islands get much more wind than others (we're looking at you, Aruba), and others tend to largely avoid hurricane seasons (hello again, Aruba).

Long story short, check the forecast and weather patterns before planning a Caribbean honeymoon to play it safe.
Best Caribbean Islands Honeymoon for Sunshine and Surf: Aruba
Activities and Attractions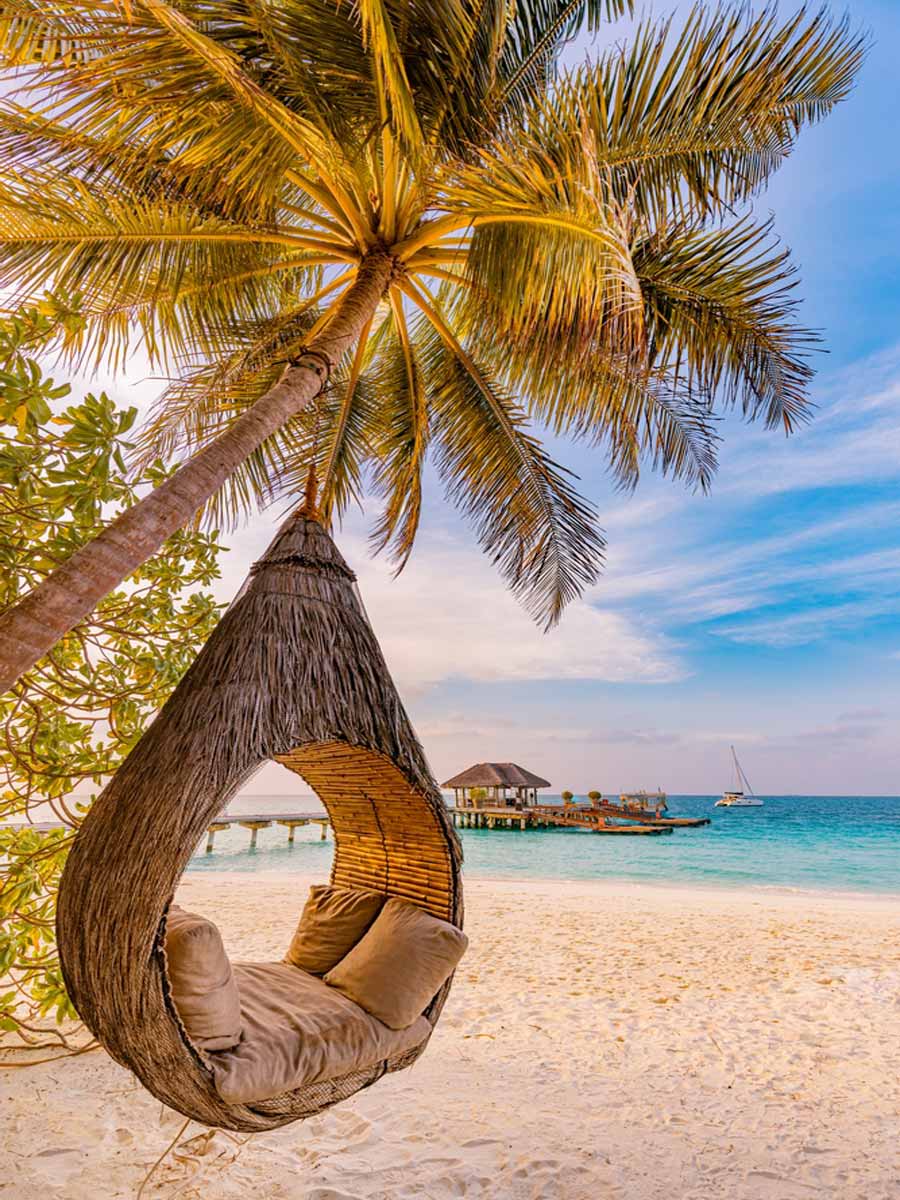 Are you an epic adventurer planning to hike the highest volcanic mountains in the West Indies, or are you more content spending the week on your beach blanket, hand in hand on the white sand shores?

Caribbean Islands boast numerous activities and attractions, so choose one that's right for you. Whether you want a scuba diving excursion, epic hikes or white sand beaches, each island offers some or all of the adventures you can dream up.
Best Caribbean Island in the Caribbean for Honeymoons Full of Adventure: Jamaica
Accommodation
Caribbean islands are known for many things, including incredible hotels, resorts and vacation rentals.

When choosing the best island for a honeymoon, finding the right accommodations for you and your partner is likely at the top of your list. Luckily, choosing from the wide array of all-inclusive honeymoon packages and resorts in the Caribbean is a pretty straightforward task.

But it's important to think ahead and plan what you really want from your hotel.

Gourmet food? Walking distance to the beach? Access to the best honeymoon cruises? All of these things are possibilities – you'll need to scope out your hotel first.
Best Overall Caribbean Island for Accommodations: Barbados
Culture and Ambience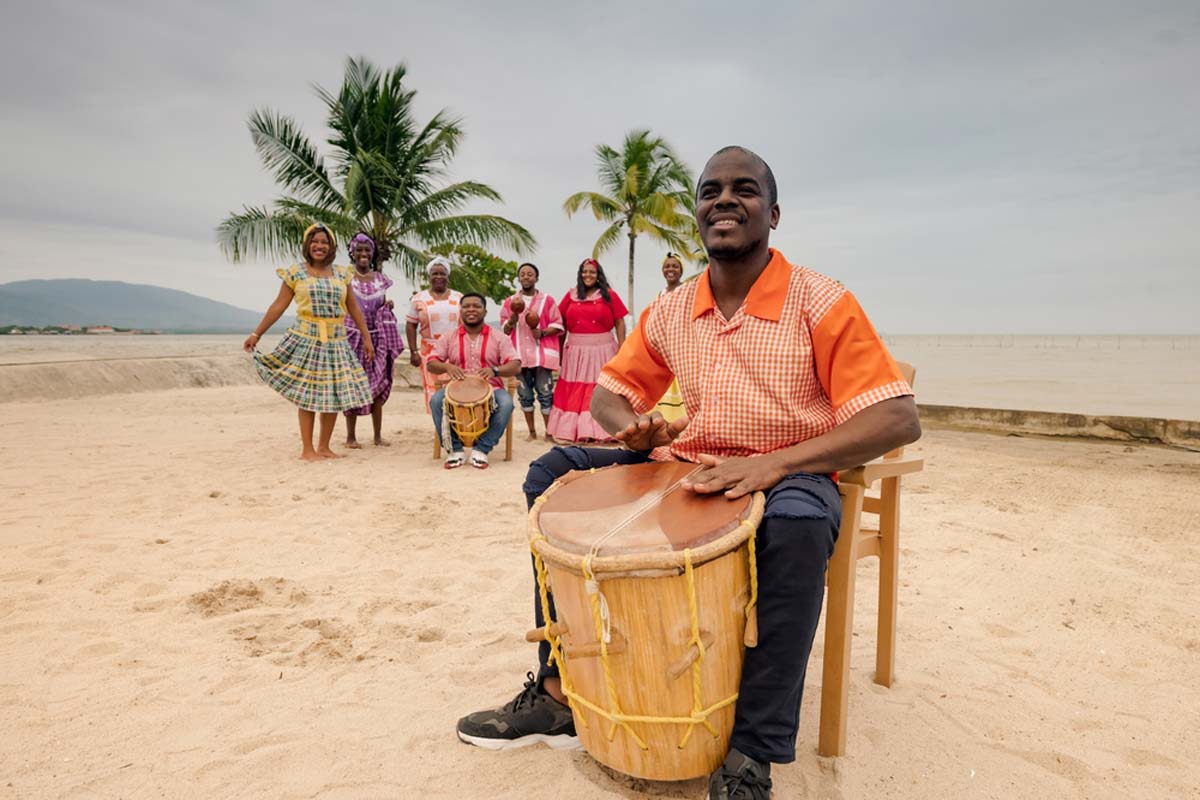 If you're a couple who wants to learn about history, culture and cuisine while taking in the beauty of the Caribbean, you'll want to choose an island with a perfect balance of culture and beachside beauty.
You can make a case for most Caribbean islands having a wonderful mix of activities, scenery, and cultural highlights. From Jamaica to Barbados, each island has unique characteristics making them distinctly original.

When choosing the best Caribbean island for you, consider which island you're most keen to learn more about.
Whether you want to dance under the moonlight to reggae music in Jamaica, learn the history of St. Kitts and Nevis, or take in the stunning aquatic ambiance of Bonaire, you can find an island with plenty of learning opportunities and picturesque scenery.
Best Caribbean Island for Culture and Ambience: St. Lucia
Best Caribbean Islands for a Honeymoon
St. Lucia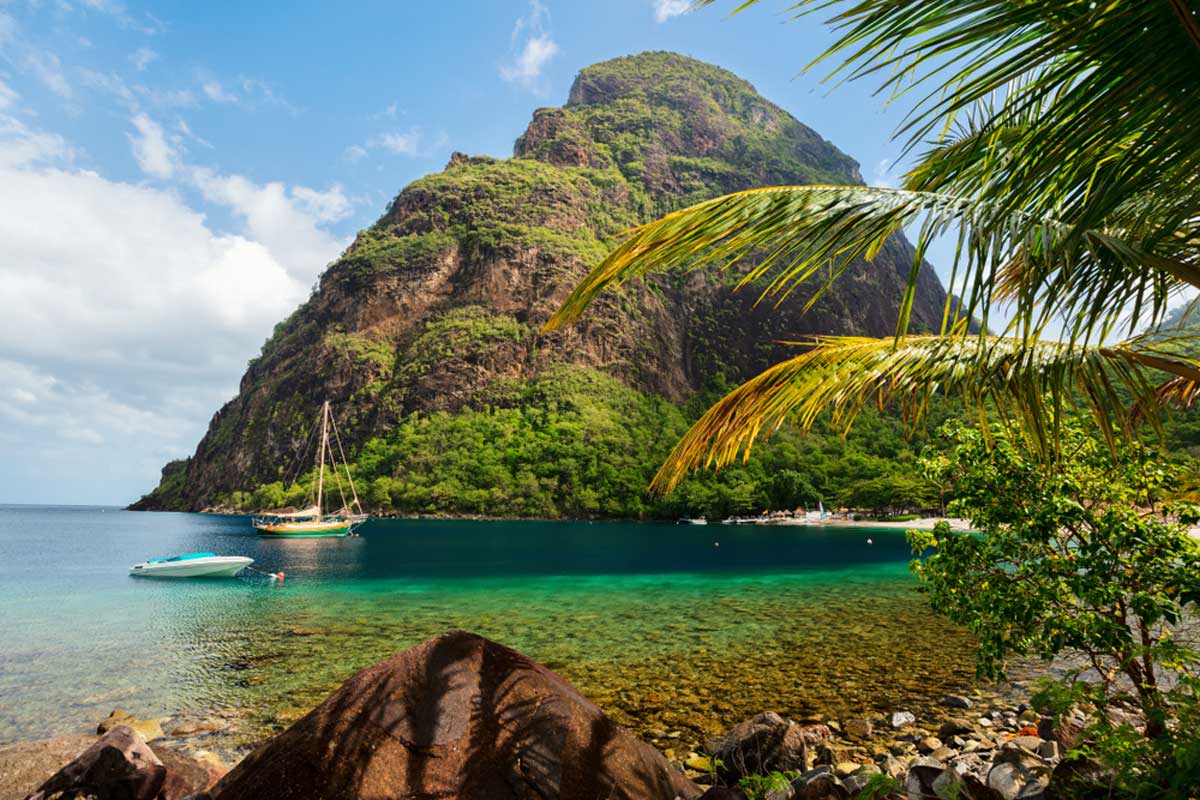 St. Lucia is an enchanting island with a romantic ambiance, breathtaking landscapes and lots to do for any couple. It's also easy to get to from most Caribbean destinations, making it a fantastic choice for island hopping on your honeymoon.

The luxury resorts and private villas in St. Lucia compete with any you'll find in the Caribbean (Cap Maison is remarkable), and you can find nearly any adventure throughout the island.

If you want a Caribbean honeymoon filled with culinary treats, impromptu street parties and five-star accommodations, St. Lucia is the best overall Caribbean island.
Best St. Lucia Honeymoon Activities:
Hike The Pitons, a UNESCO World Heritage Site that should be on every serious hiker's bucket list.
Sea turtles, coral reefs and shipwrecks all in one day? Snorkel at Anse Chastanet Beach and see why it's the favorite choice for underwater fun on a St. Lucia honeymoon.
Learn More: The Ultimate St Lucia Honeymoon Guide
Barbados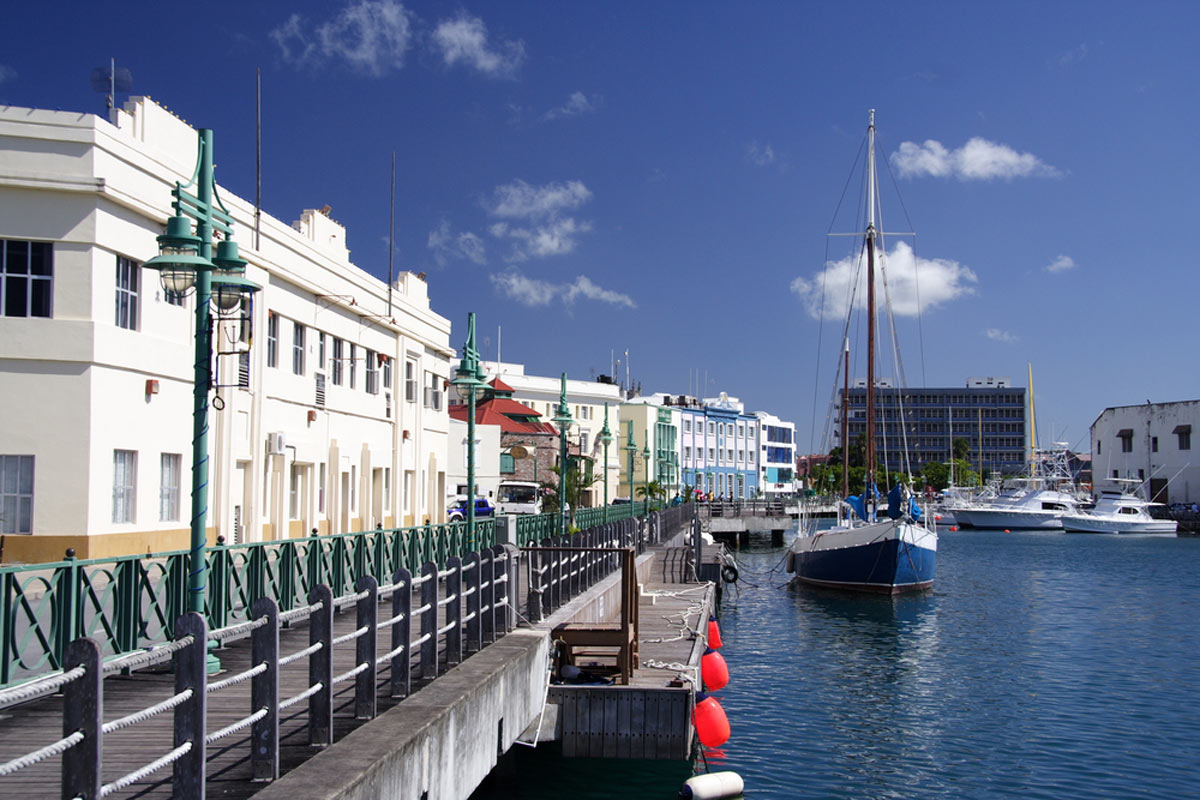 When you think of a honeymoon in Barbados, white sand beaches, pristine golf courses, and numerous natural landmarks quickly come to mind. And why wouldn't they? Outdoor adventures are a big reason why couples keep planning honeymoons in Barbados.

Rich culture and history and some of the most iconic hotels in the world (check out Sandy Lane if you haven't) are also a reason honeymooners visit Barbados throughout the year.

What's the best Caribbean island honeymoon in May? I love the idea of visiting Barbados during this time of year as hotel rates begin to fall, but the weather is still perfect for exploring the many unique features of Barbados.
Best Barbados Honeymoon Activities:
Dover Beach is one of the best beaches in Barbados and a wonderful place to take tandem surfing lessons for a romantic adventure together.
Take in some history and architecture by visiting St. Nicholas Abbey or the George Washington House.
Test your golf swing at Royal Westmoreland and see why the oceanside Par 3s are so popular for honeymooners who love golf.
Learn More: The Ultimate Barbados Honeymoon Guide
Jamaica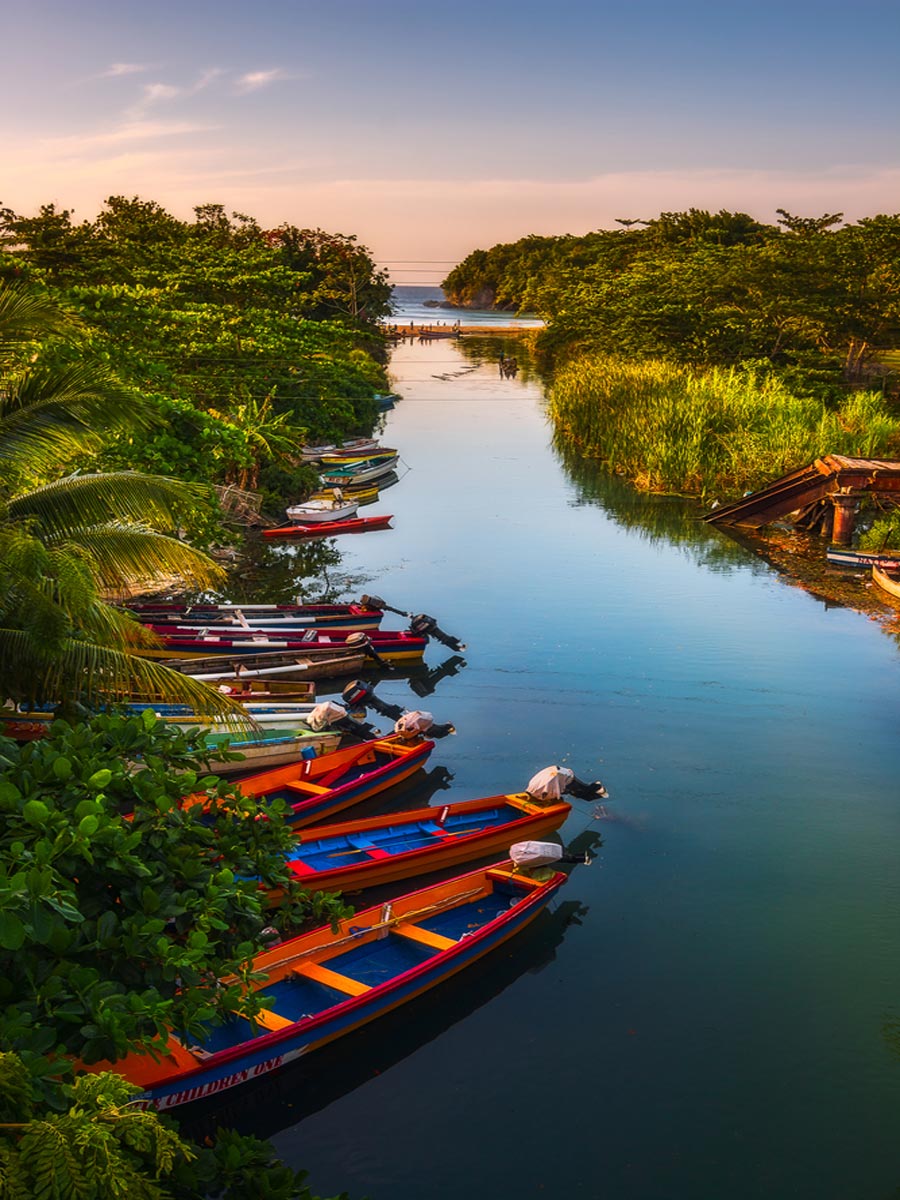 Jamaica is one of the most famous vacation destinations in the world and a top choice for the best Caribbean island for a honeymoon.

Whether you're looking to find the best all-inclusive resorts (there are plenty to choose from) or want to stay closer to the incredible beaches and waterfalls, Jamaica has plenty of excellent locations to plan a honeymoon around.

A lively culture and delicious cuisine (jerk chicken is a must-try, but don't sleep on oxtail stew) make Jamaica a favorite amongst honeymooners who want more than lying on a beach.

A banging music scene also helps to make Jamaica the best Caribbean island for couples seeking nightlife and dancing.

Best Jamaica Honeymoon Activities:
Zip-line through the jungle and over Dunn River Falls.
Explore gorgeous waterfalls and beaches (Nanny Falls is an underrated gem).
Visit the Bob Marley Museum.
Go rafting near Montego Bay on this private tour.
Learn More: The Ultimate Jamaica Honeymoon Guide
Aruba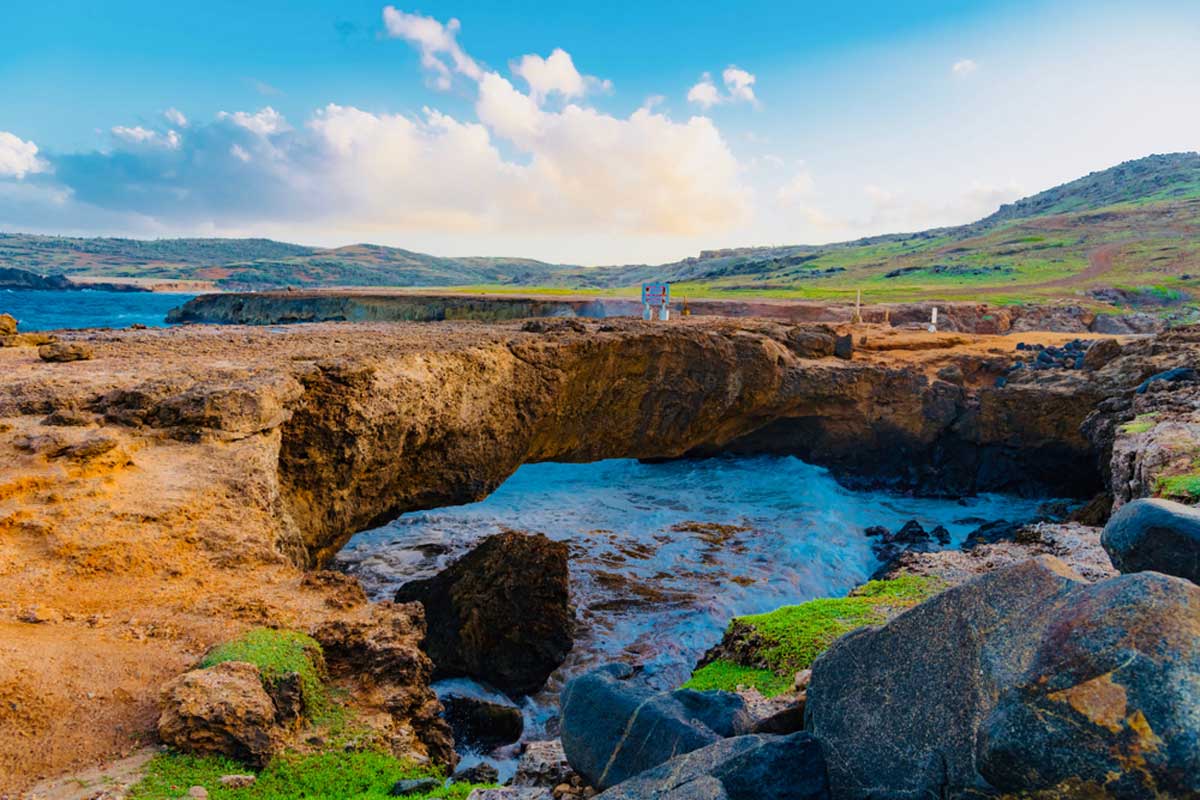 Aruba is a beautiful island famous for its white sand beaches, azure waters, and combination of high-end resorts and budget-friendly alternatives.

Looking for the sunniest island in the Caribbean? Aruba is a gorgeous place to visit any time of year and somehow manages to avoid hurricane season most of the time. This makes it the best Caribbean island for a honeymoon in August when other destinations are still at risk of storms.

But it's not just about the beaches in Aruba – though it's a big reason we love coming here. Aruba also has a unique and unusual side that will surprise nearly any traveler.

From a labyrinth walk at a beachside chapel to weekly cultural events like the Bon Bini Festival, Aruba has a fascinating culture and way of life away from the luxury resorts.

Best Aruba Honeymoon Activities:
Observe the Fountain Cave and endemic species at Arikok National Park.
Go bird-watching on the private De Palm Island (flamingos are a thing here).
Hike up the volcanic mountain Hooiberg.
Learn More Here: The Ultimate Aruba Honeymoon Guide
Nevis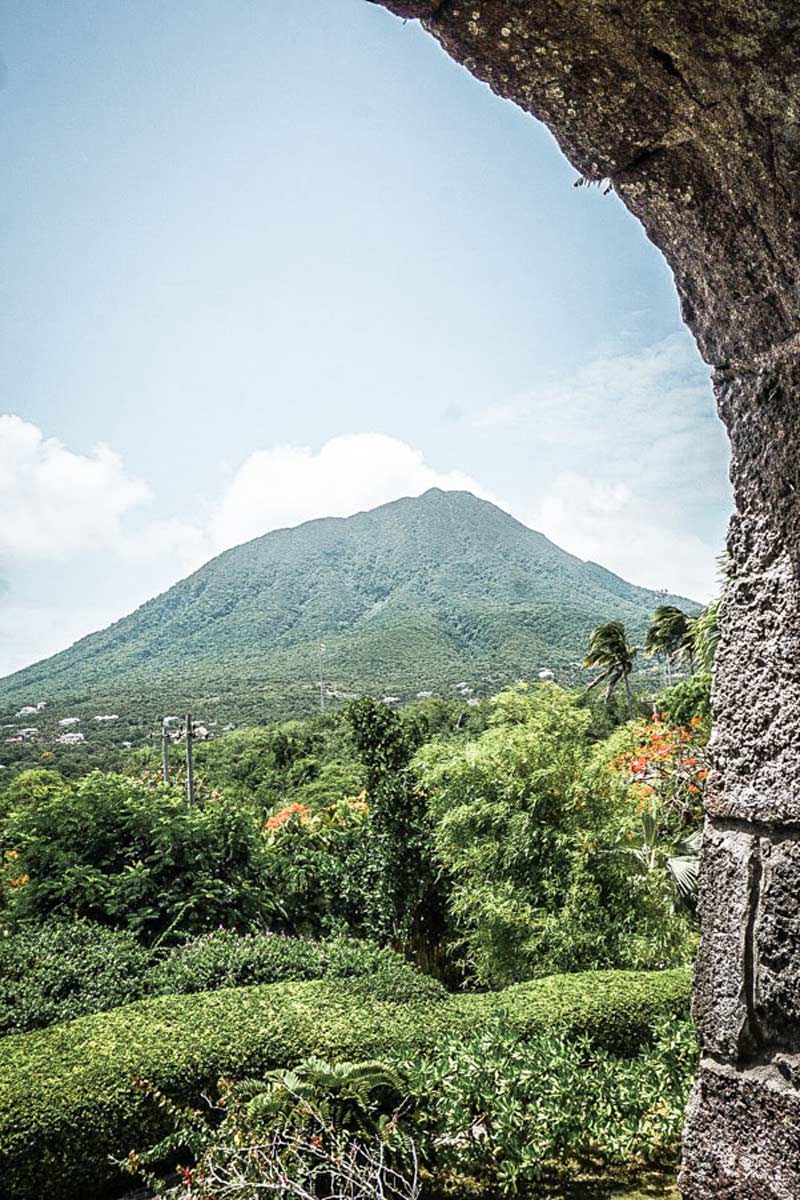 Looking to find the best Caribbean island for a honeymoon in December? Nevis and its miles of untouched jungles, uncrowded beaches, and epic underwater adventures is a perfect choice for planning a honeymoon in the winter.

One half of the gorgeous island nation St. Kitts & Nevis, you can find luxury accommodations overlooking the Caribbean Sea at the beautiful Montpelier Plantation & Beach on Nevis.
Best Nevis Honeymoon Activities:
Spend a day at the famous Pinney's Beach swimming, suntanning or bar hopping with your spouse.
Looking for a challenge? Nevis Peak Hike isn't for the faint of heart but will provide plenty of fun for the more intrepid honeymooners.
Turks and Caicos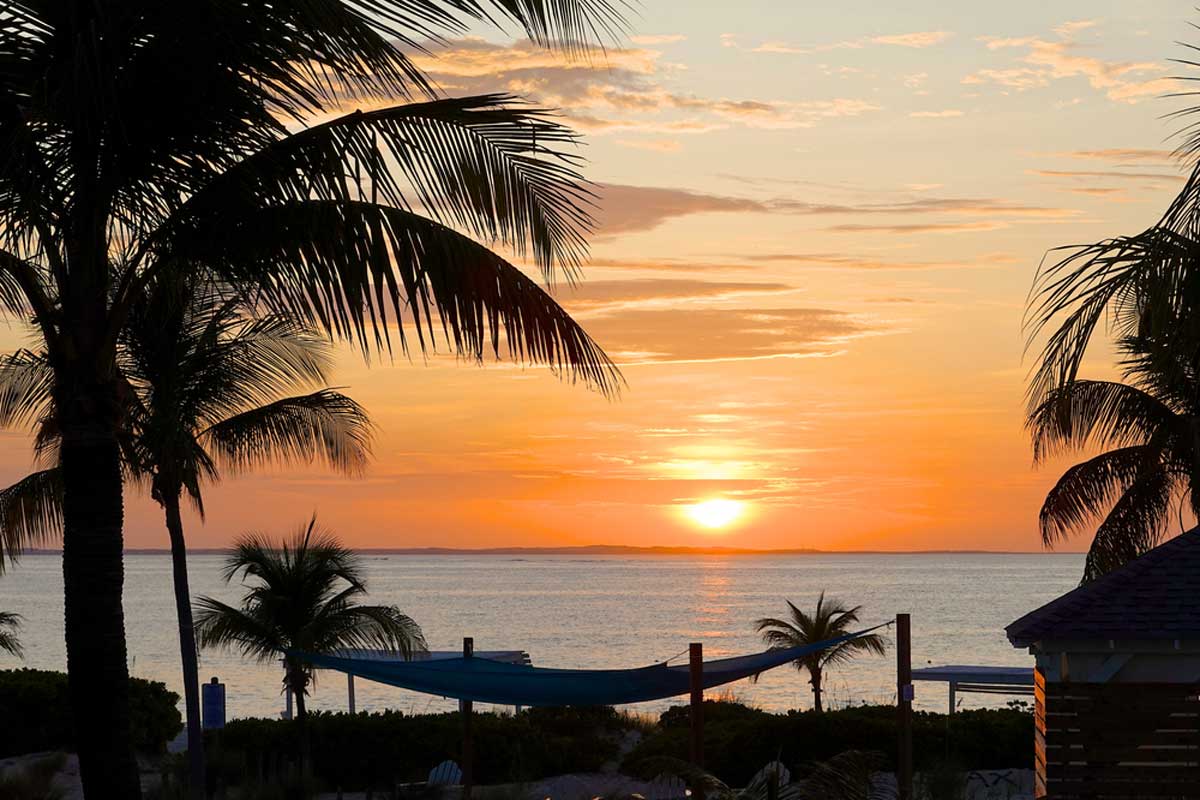 Turks and Caicos is a beach lover's paradise, home to sprawling white sands that go on for hundreds of miles. A few dozen islands and cays make up one of the best honeymoon destinations in October or any time of year.
Resorts range from the secluded Amanyara in the North West Point Marine National Park nature reserve to Windsong Resort, a dream come true for honeymooners who want snorkeling and swimming steps from their room.
Be sure to explore as many cays as possible but – if you only have time for one – swimming with rays at Gibbs Cay is a must-visit in Turks and Caicos.
Best Turks and Caicos Honeymoon Activities:
If you plan your trip from January to April, watch for the North Atlantic Humpback Whale migration for a once-in-a-lifetime photo opportunity.
Check out one of the best beaches in the world, Grace Bay. Book a private catamaran cruise, which will be one of several unforgettable stops on your Turks and Caicos honeymoon.
Learn More: The Ultimate Turks & Caicos Honeymoon Guide
Bahamas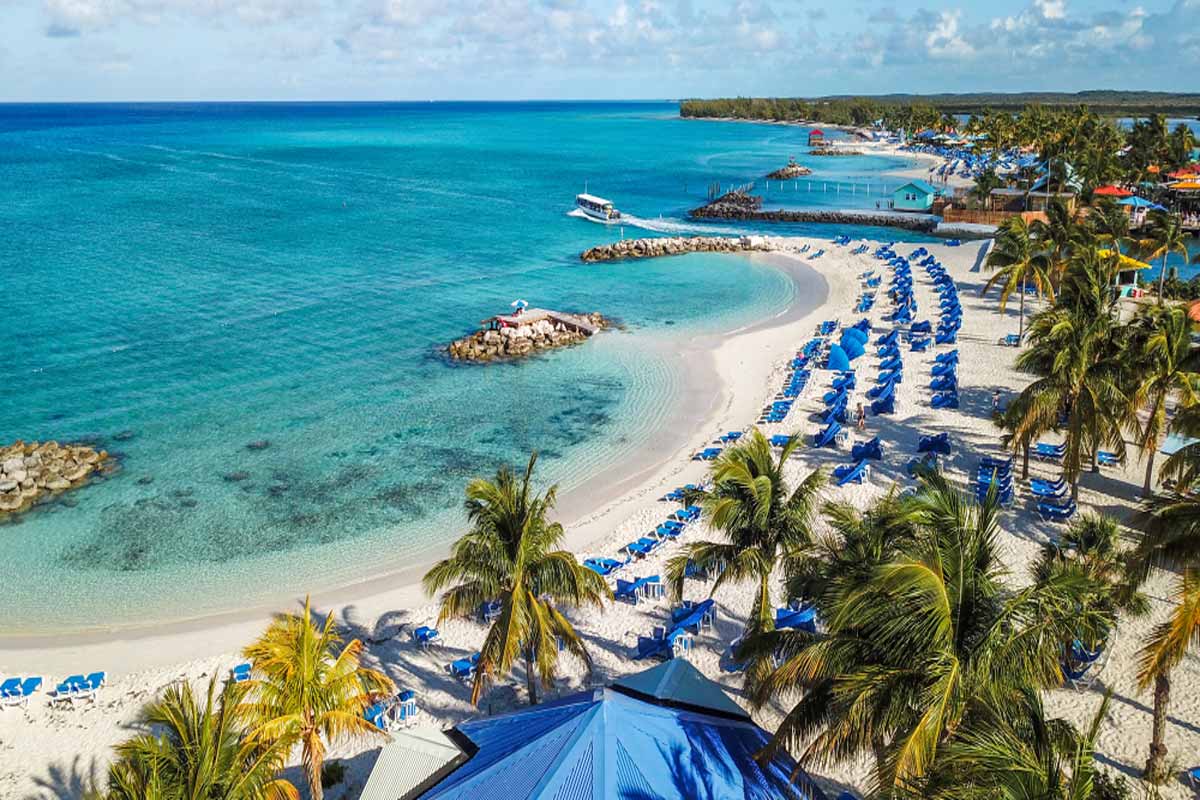 Looking for the best honeymoon destination in August? The Bahamas are typically a bit rainy during the summer months, but you'll still have plenty of sunshine for beach time, hiking or sailing on your honeymoon in the Bahamas.

From the lively nightlife to the relaxing day spas, Bahamas resorts offer any experience you can dream up. All-inclusive hotels are an excellent option for couples who don't want to arrange many details and have access to the island's beautiful beaches and golf courses.

The dining scene is top-notch (conch fritters are a must-try dish), and a cocktail at sunset or poolside doesn't get much better than in the Bahamas.
Best Bahamas Honeymoon Activities:
Visit the iconic pink sand beaches on Harbor Island, made famously rosy by the red-shelled foraminifera.
Snorkel or scuba dive along one of the largest barrier reef systems in the world. Goulding Cay Reef is one of many excellent locations to do it.
Go on a libation-centric walking tour and taste local rum and alcohol-infused chocolates while getting a history lesson from expert guides.
Learn More: The Ultimate Bahamas Honeymoon Guide
Antigua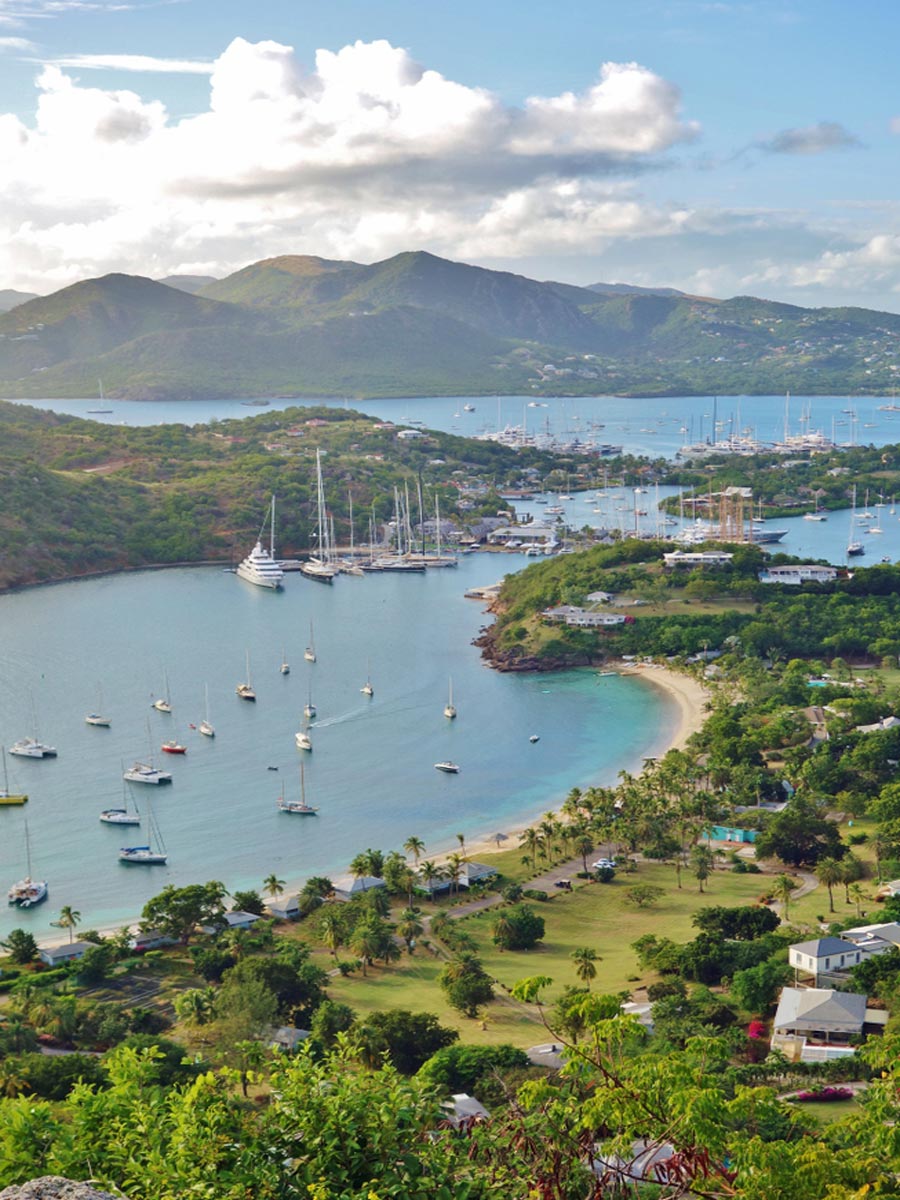 Antigua is a super laid-back, beach-centric vacation destination and one of the best Caribbean islands for a honeymoon.

Why? An excellent mix of high-end luxury resorts and affordable hidden gems (check out Buccaneer Beach Club) make this island an excellent honeymoon choice, no matter your budget.

Want to snorkel with stingrays? Antigua is the spot to do it, with Sting Ray City being an unrivaled destination to swim with the friendly giants.

Devil's Bridge and Shirley Heights lookout will provide the perfect backdrop for your honeymoon photos, while a stroll through the cobbled streets near Nelson's Dockyard provides plenty of interesting history.
Best Antigua Honeymoon Activities:
Whether you want a 15-minute birds-eye view of the island, or to fly over the active Montserrat Volcano, a helicopter tour over Antigua is an unforgettable addition to your honeymoon itinerary.
Spend as much time on the beach as you can, with Ffryes Beach and Little Fryes being two of the best.
Learn More: The Ultimate Antigua Honeymoon Guide
Bonaire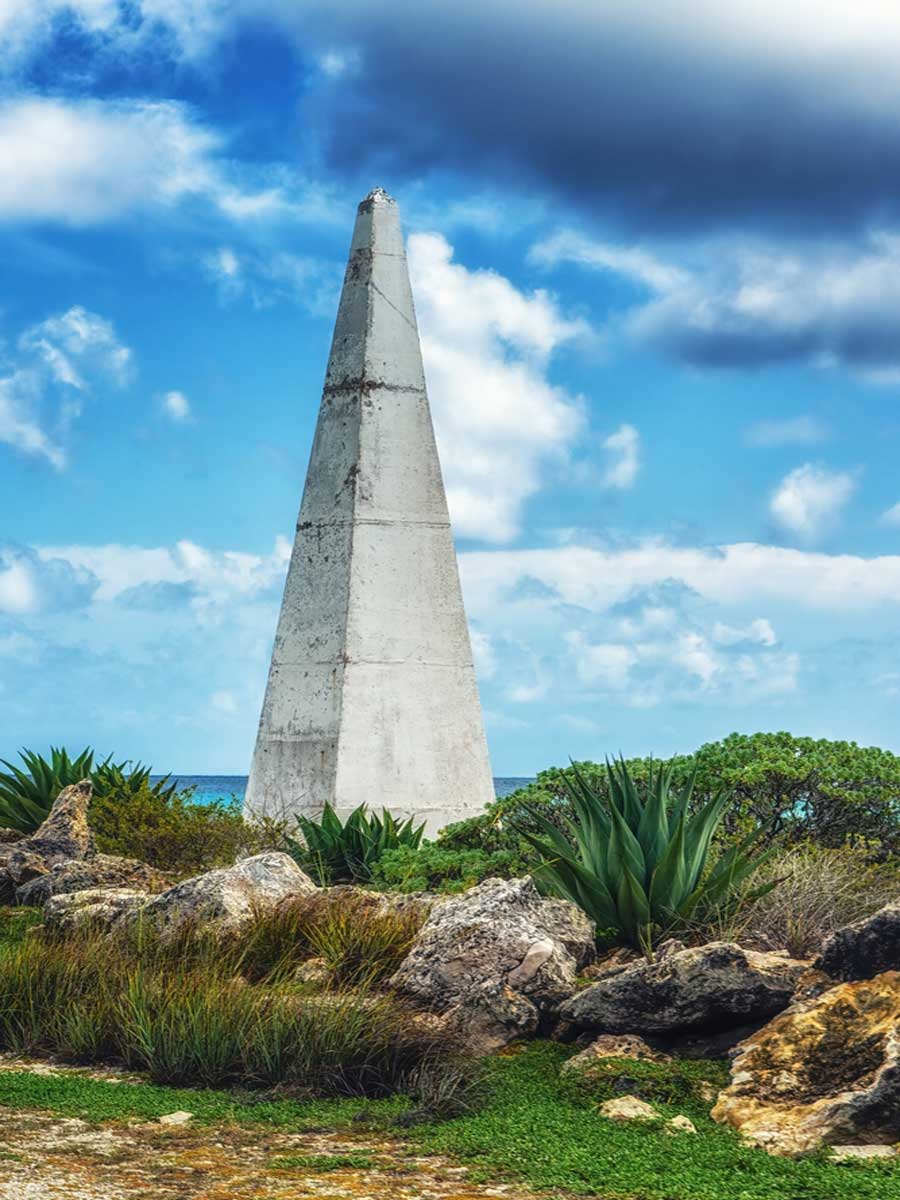 Looking for the best Caribbean island for a honeymoon filled with underwater explorations? Bonaire is a scuba diver's paradise and less crowded than some of the other islands on this list.

No matter your skill level, you and your partner can snorkel or dive amongst some of the most beautiful tropical fish and coral reefs in the Caribbean on your Bonaire honeymoon.
Best Bonaire Honeymoon Activities:
Go scuba diving at 1,000 steps, Hilma Hooker, or Salt Pier.
Stay at an oceanfront resort where you can swim right out to some of the prettiest waters in the Caribbean. The Bellafonte has private docks to snorkel or dive from the hotel grounds.
Take a tour of 3 of Bonaire's 400+ caves, where you can discover the underground beauty of the island.
Dominican Republic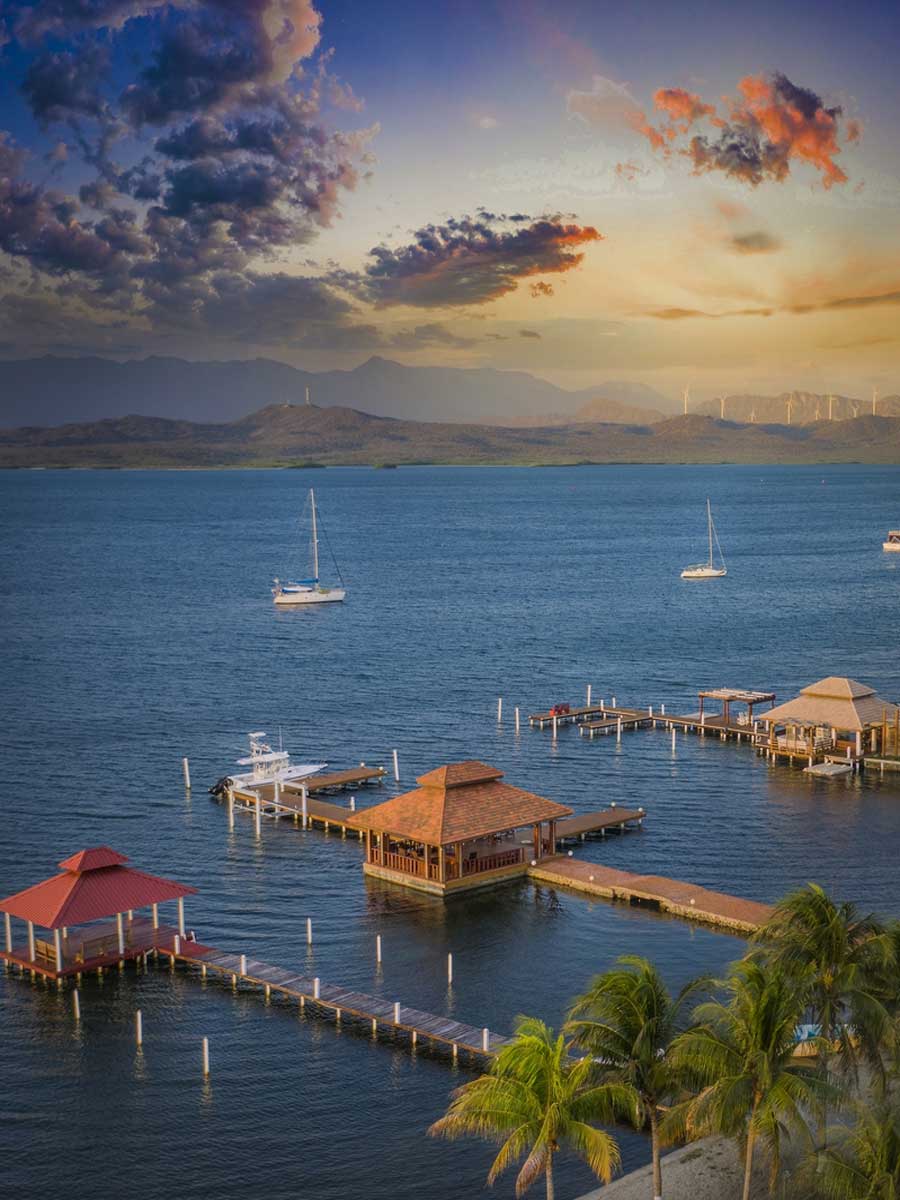 The Dominican Republic is as famous for its delicious cuisine and world-class cigars as it is for white sand beaches, turquoise waters and affordable luxury accommodations that pop up across the large Caribbean island.

Couples who want a longer honeymoon exploring the incredible landscape, tasting delicacies like chocolate and coffee, and hiking near spectacular waterfalls will do well choosing the Dominican Republic as their honeymoon destination.

Whether you visit the ancient city of Santo Domingo or the upscale golf community of La Romana, the Dominican Republic is perfect for a Caribbean honeymoon.
Best Dominican Republic Activities:
Swim with dolphins near Punta Cana.
Get up close and personal with Damajagua Waterfalls, where you can slide right down the rocky rapids (be sure to wear a helmet and go with a guide).
Explore the famous nightlife at Coco Bongo Punta Cana.
Practical Tips for Booking Your Caribbean Honeymoon [Short list of practical tips]
Check the weather where you're visiting. Some Caribbean islands have much milder hurricane seasons than others. Also, some islands are much windier than others, plan activities accordingly in places like Aruba.
Travel during shoulder season to get the best hotel rates.
Allow plenty of time at the beach. Caribbean beaches are right up there with the best in the world.
Best Caribbean Islands for Honeymoon: Map
Read More Caribbean Honeymoon Guides