Nothing says honeymoon more than a sunny tropical island, a luxurious resort, and crystal-clear waters. You're in luck if you're on a hunt for one of the best tropical honeymoon destinations.
We've chosen the stunning tropical honeymoon destinations you should consider for your romantic escape.
Best Tropical Honeymoon Destinations
Borneo (Malaysia, Brunei, and Indonesia)
Best For: A unique honeymoon experience filled with pampering.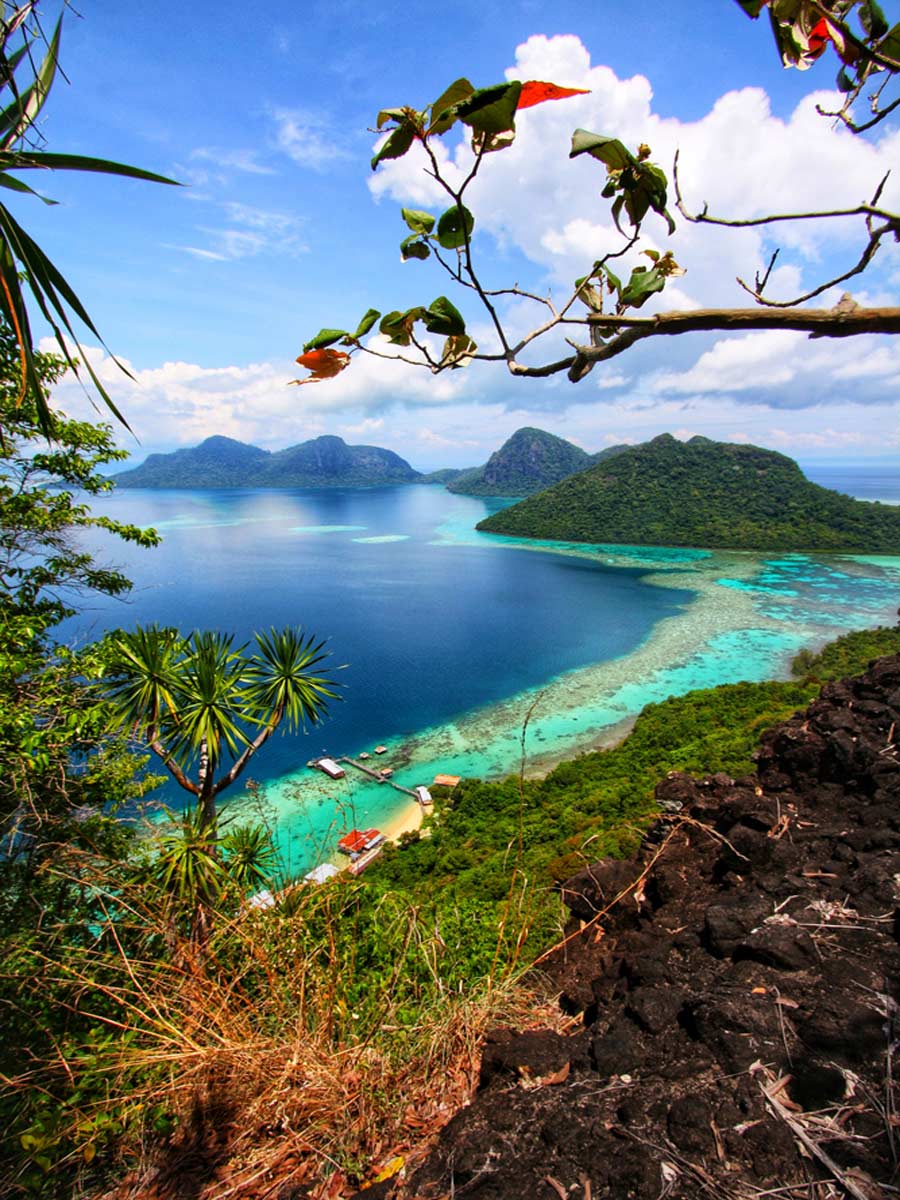 Borneo embodies luxury and adventure.
If an unforgettable beach honeymoon destination is what you're after, then this island should be your first choice. There's no better place to unwind than endless white-sand beaches and exceptional spa experiences.
Top Attractions
Tioman Island – a geological wonder featuring shipwrecks and beaches for sunbathing.
The Floating Mosque – the Kota Kinabalu city mosque is a breathtaking mosque that looks like it's floating.
The Kabili-Sepilok Forest – an enchanting forest that is home to endangered orangutans.
Suggested Honeymoon Duration: Five days will suffice in Borneo for a calm retreat.
Suggested Stay: Sukau Rainforest Lodge
The Maldives
Best For: Best beaches for honeymoon and unmatched accommodation.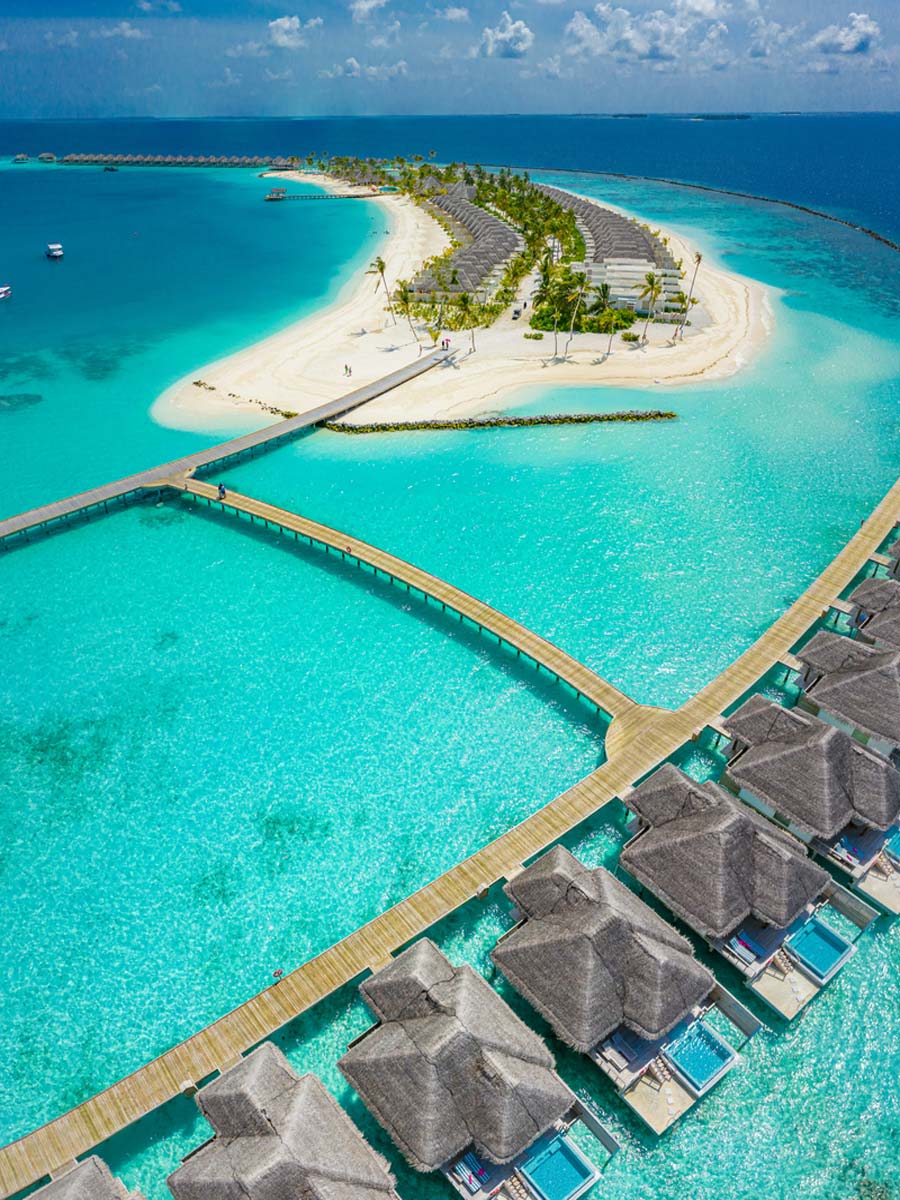 Ah, the Maldives. There's no better place for long walks on white-sandy beaches as turquoise waters kiss your feet. And if that's not romantic enough, the sunsets and underwater spas will undoubtedly convince you.
Book a romantic couples massage and enjoy delicious Maldivian cuisine under the stars.
Top Attractions
Ithaa Undersea Restaurant – indulge in lip-smacking delicacies as fish calmly swim about at this undersea restaurant.
Maafushi – presenting bustling beaches with a floating bar.
Male Atoll – this large city offers many activities and attractions, such as the Grand Friday Mosque.
Suggested Honeymoon Duration: Four to five days is enough to fit in sightseeing and remote beaches.
Suggested Stay: Baros Maldives
Mauritius
Best For: Nature bonding and spa pampering.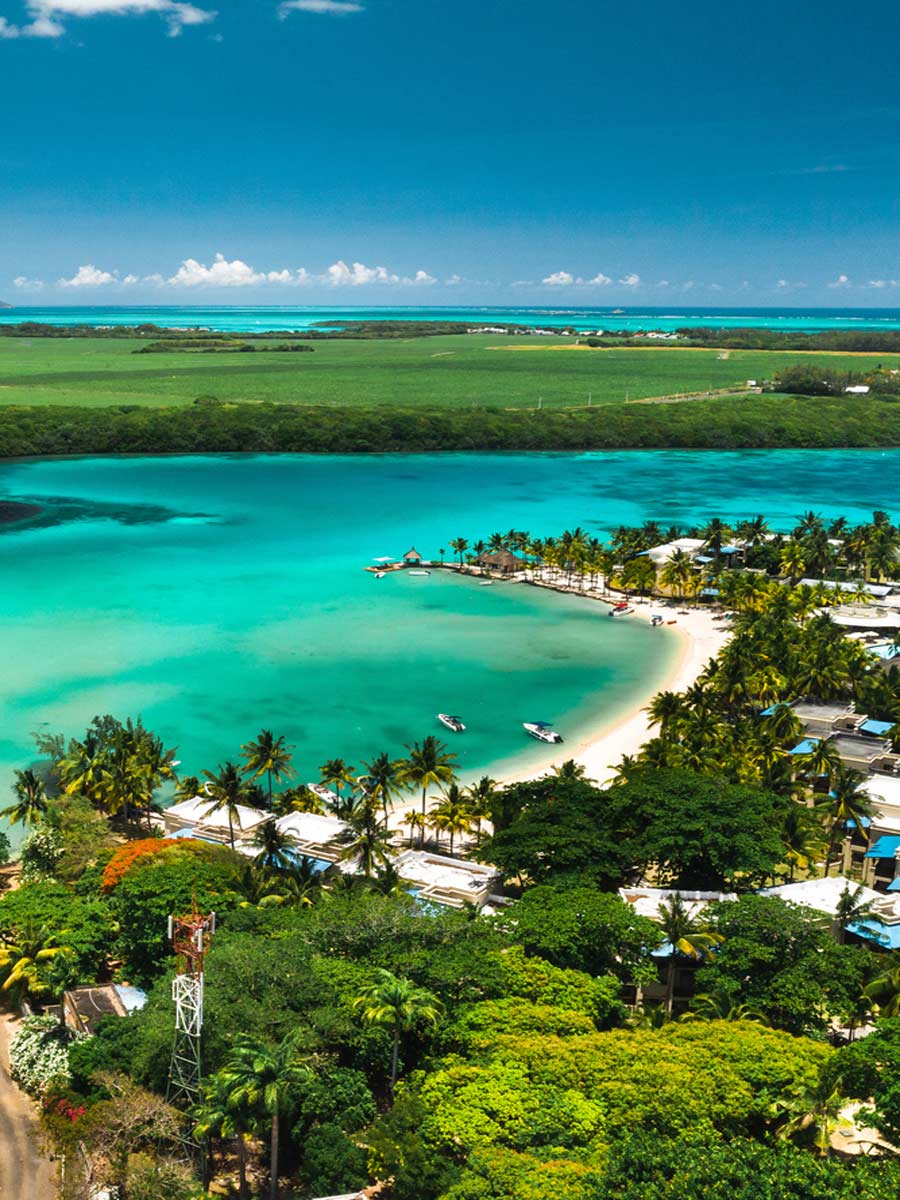 Apart from its beautiful scenery, this island is laden with romantic hotels and resorts.
These accommodations allow you to kick back and indulge in spa treatments, private pools, and more. Let your hair down at one of the beach clubs, bars, or lounges to celebrate your new union.
Top Attractions
Mauritius Botanical Garden – the oldest botanical garden in the Southern Hemisphere.
The "seven-colored earth" – a geological wonder that boasts a unique and colorful landscape.
Flacq Market – the largest open-air market in Mauritius.
Suggested Honeymoon Duration: Six to seven days in Mauritius is ideal for a romantic vacation.
Suggested Stay: Heritage Le Telfair Golf & Wellness Resort
Seychelles
Best For: Sunbathing and Island-hopping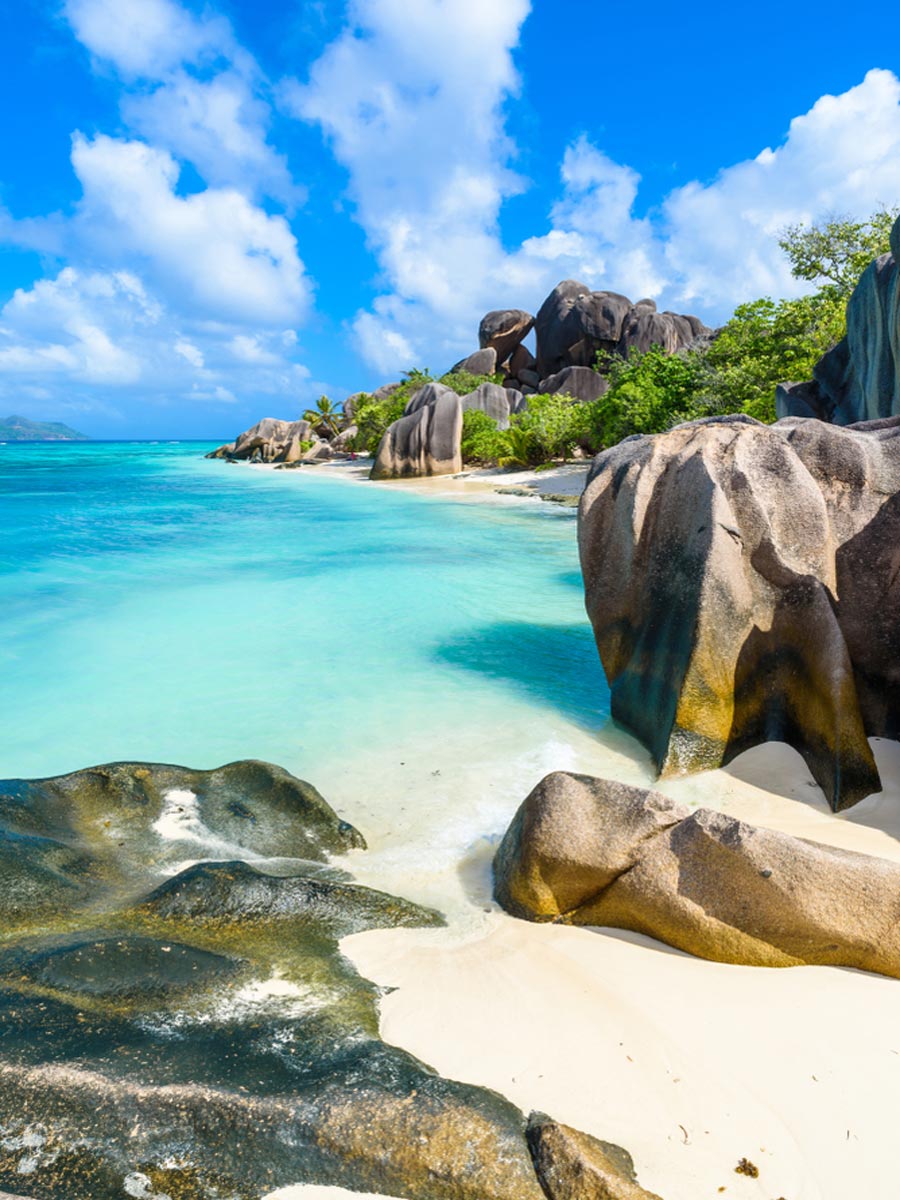 Seychelles boasts world-famous beaches and ultra-luxurious stays fit for a romantic island-hopping escapade. Here the warm azure waters beckons you, and the soft sand offers a sunbathing opportunity like no other.
While there is no shortage of outdoor adventures, Seychelles also offers tranquility and privacy.
Top Attractions
Anse Lazio – the north shore of Praslin Island offers up one of the most beautiful beaches you'll see.
Ste Anne Marine National Park – uncrowded beaches inhabited by giant tortoises.
Bird Island – there's no better location for bird-watching than here, hence its name.
Suggested Honeymoon Duration: If you're happy to remain on one island, four nights will do for a relaxing time.
Suggested Stay: Six Senses Zil Pasyon
Jamaica
Best For: Beach Parties and tropical cuisine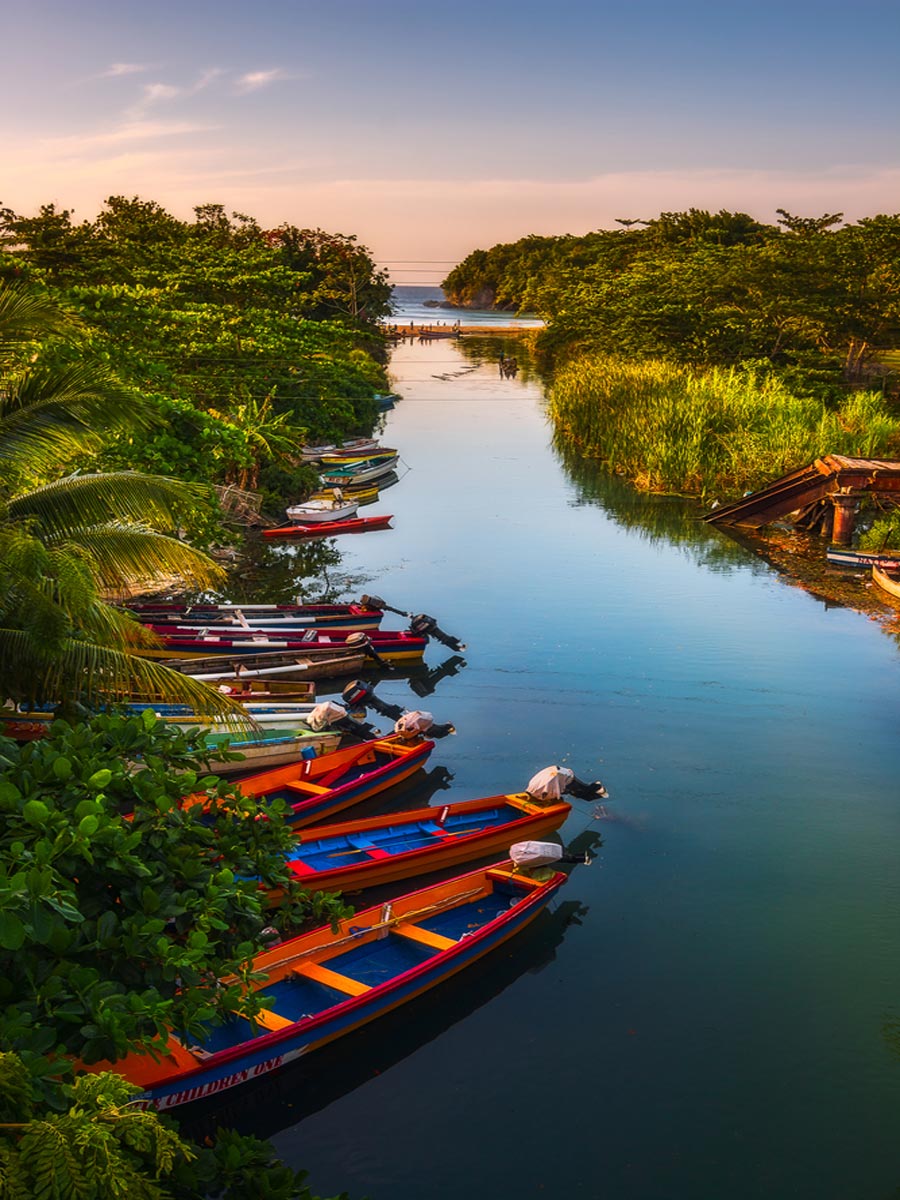 Whisk your loved one away to the Caribbean Sea to stroll on the best honeymoon beaches, indulge in tropical cuisine, and groove to reggae music.
The vibe here is like no other, and so is the food. Jamaica is warm to hot all year round, making it the ideal destination for lustrous beaches and sunbathing.
Top Attractions
Kingston – this bustling cosmopolitan city offers many activities, including the famous Bob Marley Museum.
Falmouth – explore a preserved Georgian town boasting 19th-century architecture.
Mayfield Falls & Mineral Springs – a natural haven featuring two cascading waterfalls, natural pools, and tropical flowers.
Suggested Honeymoon Duration: A five or six-day stay is perfect for relaxing on the beaches of Jamaica.
Suggested Stay: Grand Palladium Lady Hamilton Resort & Spa
Zanzibar (Tanzania)
Best For: A budget-friendly honeymoon.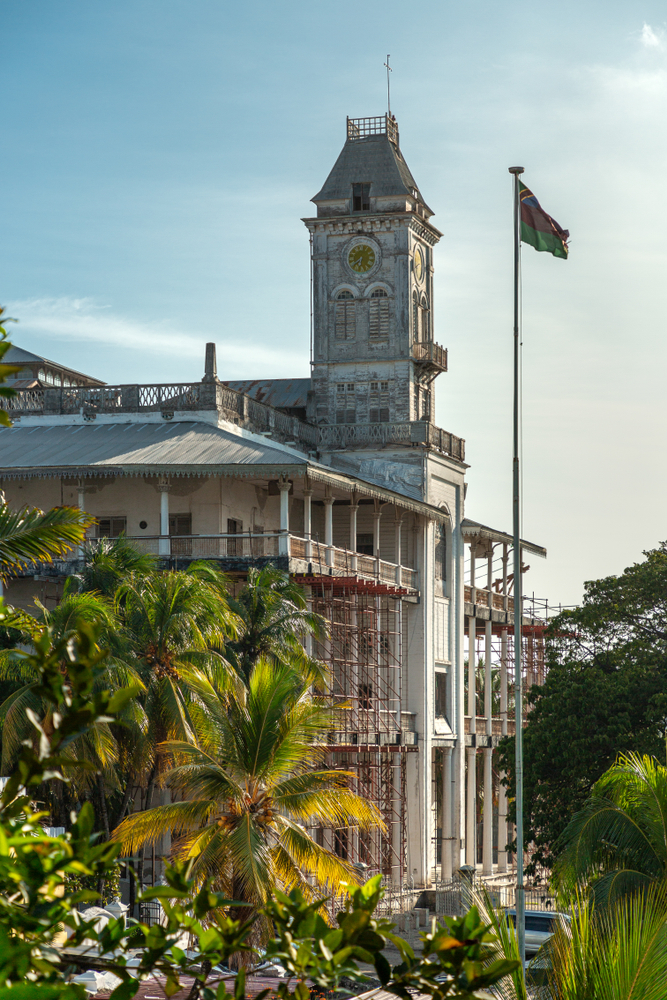 This archipelago is a honeymooner's dream come true. The weather is impeccable, and the stunning beaches are a perfect excuse to laze around.
Make Zanzibar your hideout for a while, and prepare yourself for ultimate relaxation and fantastic food and drinks.
Top Attractions
Changu Island – an island home to giant tortoises.
Zanzibar Spice Community Shop – Zanzibar grows some of the best herbs and spices, so to get a taste for yourself, head to this market.
Nungwi Beach – a beach with a slight stretch of white sand and a cyan coast.
Suggested Honeymoon Duration: If you want to island-hop, staying for a week would be ideal.
Suggested Stay: Kiwengwa Beach Resort
Thailand
Best For: Scenery, tranquility, and exotic cuisine.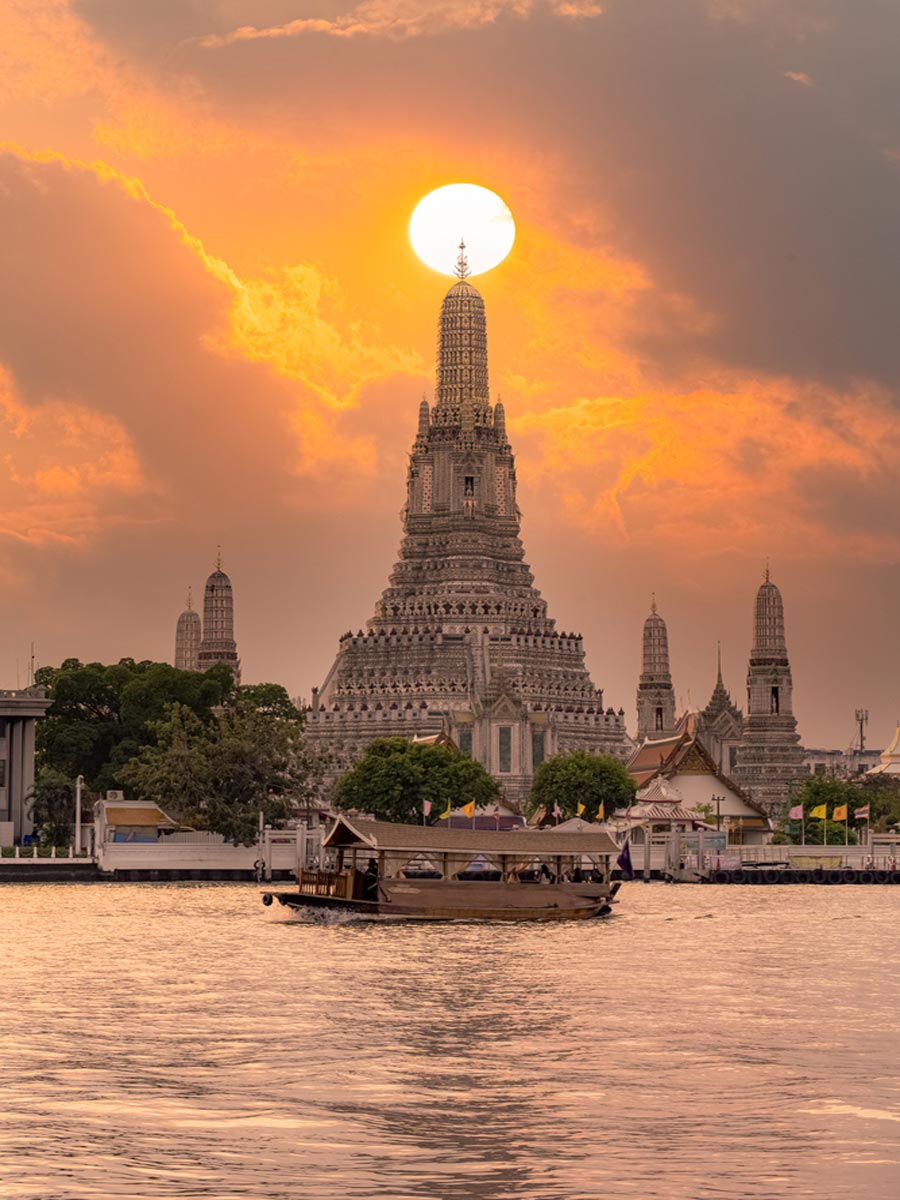 One of the most visited destinations in the world is beautiful Thailand. Visit its majestic temples, and experience the vibrant culture and delicious food.
Although, the tropical, humid weather will make you want to lounge on one of its stunning beaches all day.
Top Attractions
The Grand Palace – an ornate royal palace from 1782 that is now a museum.
Chatuchak Weekend Market – a colorful market boasting over 15,000 stalls.
Wat Pho – a large temple adorned with statues, historical art, and a giant Buddha.
Suggested Honeymoon Duration: Five days is enough if you want to relax and visit famous attractions.
Suggested Stay: Escape Beach Resort
Sri Lanka
Best For: Fun and leisure on a budget.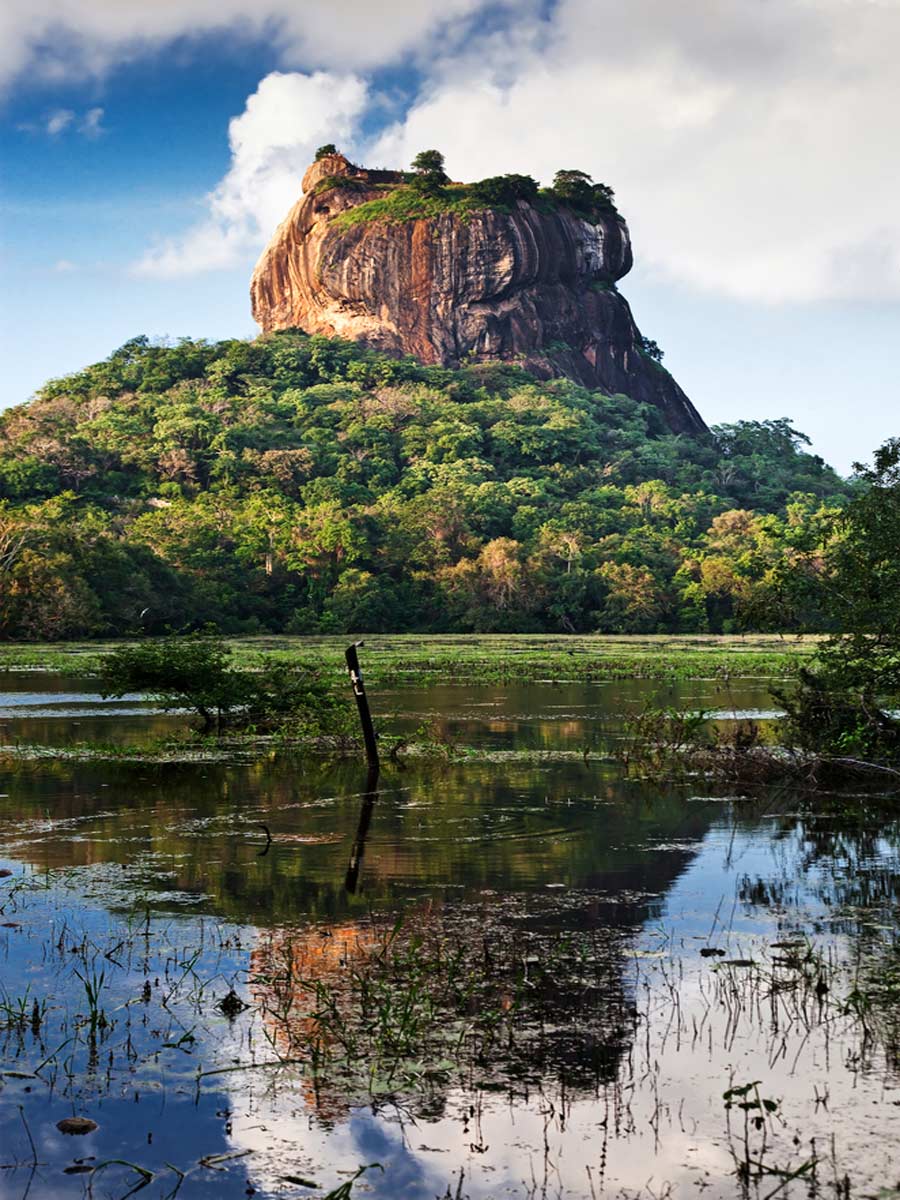 Sri Lanka is a melting pot of cultures known for its hospitality and friendly atmosphere. The balmy tropical climate, sandy beaches, and lush forests set the tone for tranquility and romance.
Top it with wildlife safaris, magical hikes, and it's a journey filled with adventure.
Top Attractions
Sri Dalada Maligawa – a large temple that houses the sacred Tooth Relic (Buddha's canine tooth).
Sri Pada – a 7,360-foot high mountain peak and pilgrimage site.
Dambulla Royal Cave and Golden Temple – a series of temples built under an overhanging rock.
Suggested Honeymoon Duration: Seven days are enough to relax and visit some of the major cities.
Suggested Stay: Amaya Lake Dambulla
Bora Bora
Best For: Exquisite accommodation and privacy.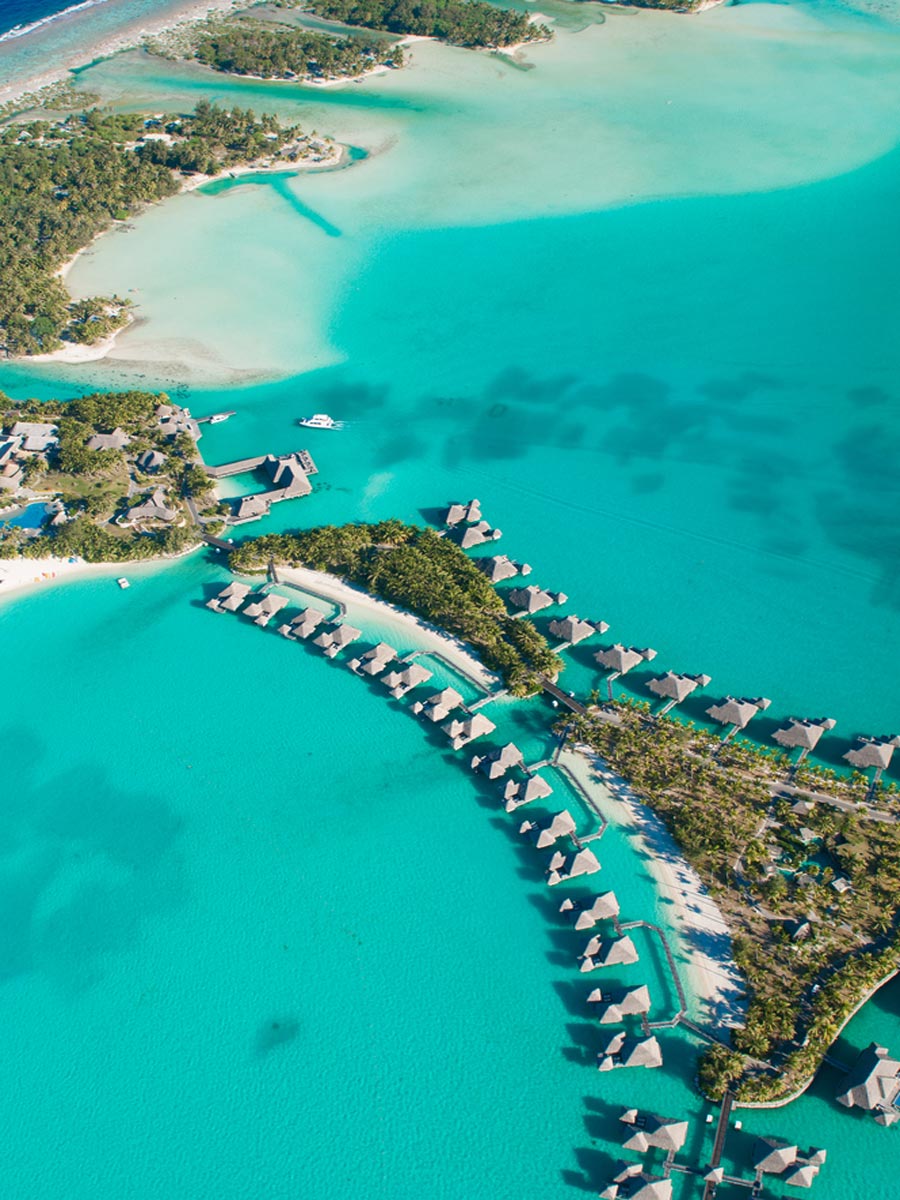 Bora Bora is as impressive as the postcard pictures suggest. Luxury resorts, turquoise lagoons, and bungalows perch over the aquamarine water.
Plus, you can plan the best dates with warm temperatures, elegant beaches, and exotic cuisine.
Top Attractions
Matira Beach – lounge on the white-sand beach and snorkel in emerald water at this palm-fringed beach.
Bora Bora Turtle Centre – learn about the famous sea turtles.
Parroisse Saint Pierre-Celestin Church – uncover the island's rich history at this quaint Tahitian church.
Suggested Honeymoon Duration: Couples can explore this small beautiful island for three to four days.
Suggested Stay: Le Bora Bora By Pearl Resorts
Tahiti (French Polynesia)
Best For: Romance and luxurious resorts.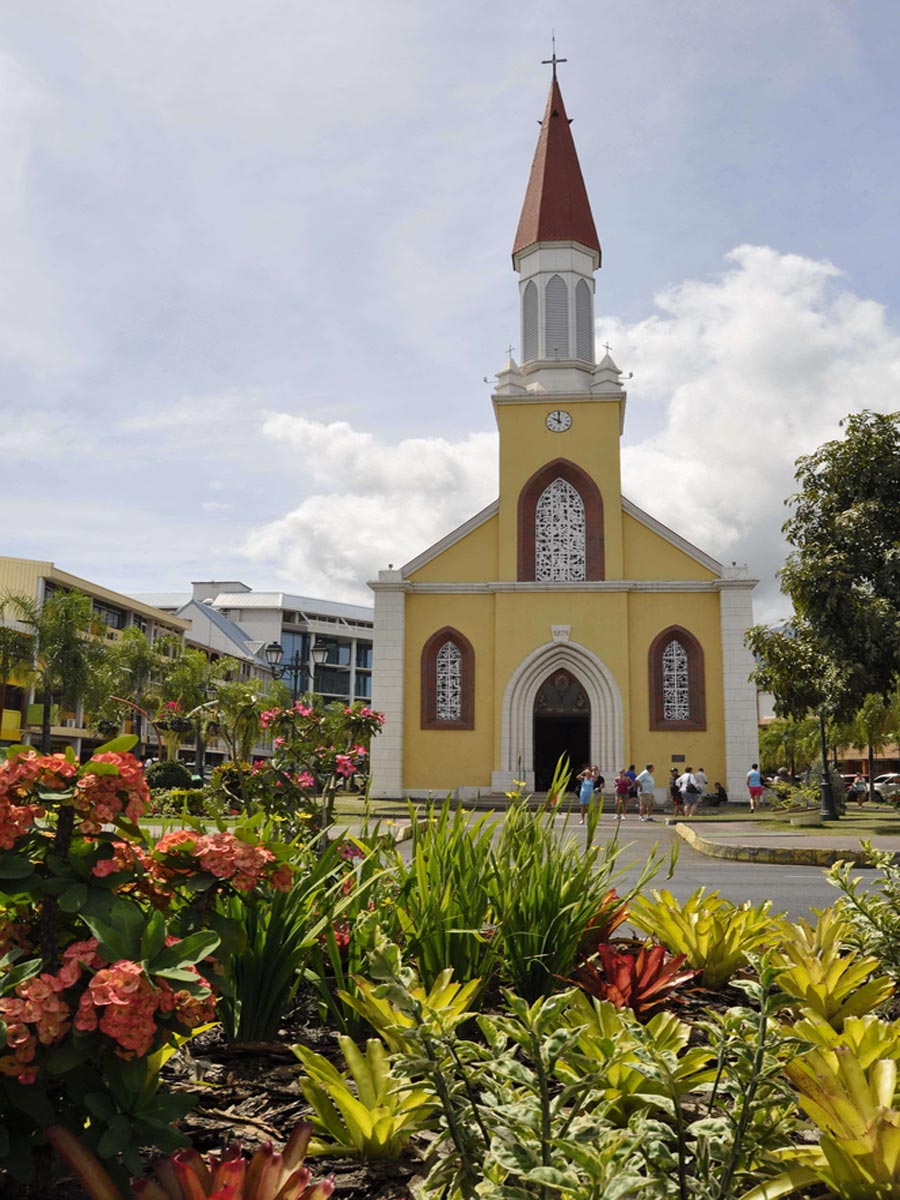 In Tahiti, you can expect an extensive shoreline decorated with many luxurious resorts, lush jungles, and black stone beaches.
The French cuisine here is to die for! And you must get your hands on the juicy tropical fruits on this volcanic island.
Top Attractions
Future Waterfall – one of the tallest waterfalls in the world.
Museum of Tahiti and the Islands – learn about Tahitian culture.
Papeete Market – shop at this extensive market with local vendors selling everything from fruit to handicrafts.
Suggested Honeymoon Duration: Spend at least three nights on this breathtaking island.
Suggested Stay: InterContinental Tahiti Resort & Spa
Fiji
Best For: Seclusion and Privacy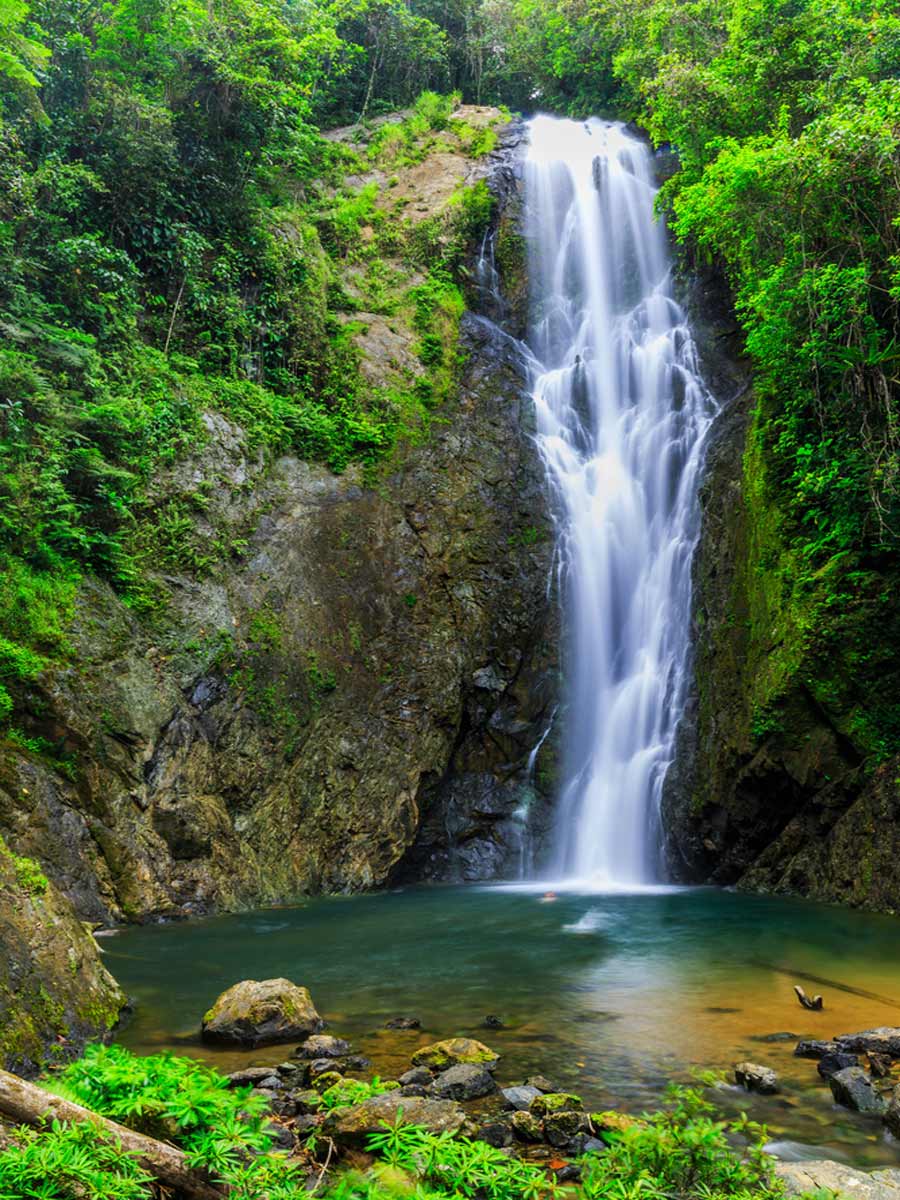 Fiji is the most sought-after honeymoon destination right now. Thanks to the island's modern luxury villas, resorts, and hotels.
With consistent weather, lovely shores, and fantastic dining experiences, it's sure to stir the romance.
Top Attractions
Fiji Museum – learn more about the culture and history of Fiji.
Sri Siva Subramaniya Swami Temple – a Hindu temple showcasing traditional Dravidian engineering and breathtaking wooden carvings.
Tavoro Waterfalls – majestic waterfalls and magnificent scenery.
Suggested Honeymoon Duration: Five days is enough for a honeymoon on the main island.
Suggested Stay: Fiji Marriott Resort Momi Bay
Aruba (Kingdom of the Netherlands)
Best For: Thrilling adventures and ultimate relaxation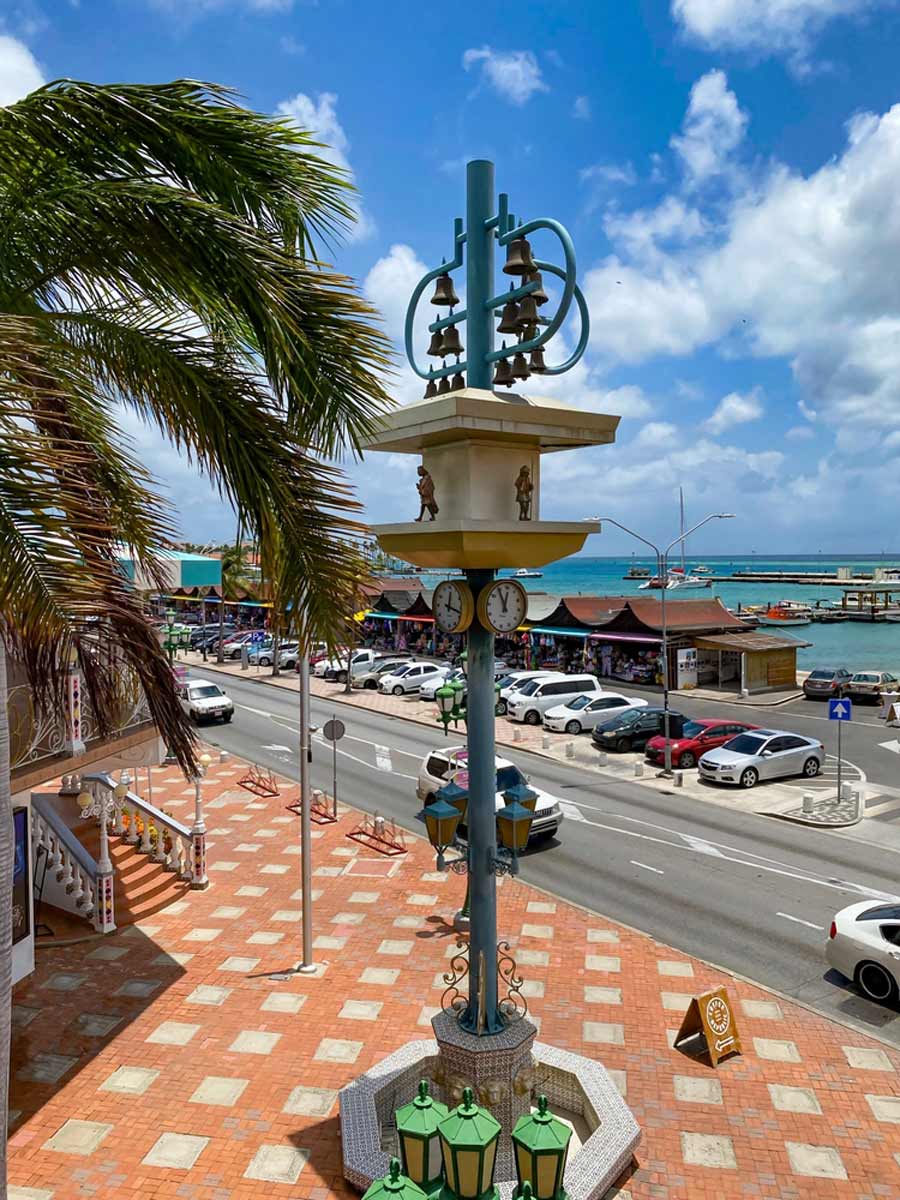 Couples can enjoy unrivaled relaxation at one of the many beachside resorts on this Caribbean Island.
Aruba is mainly sunny and has immaculate white-sand beaches, ideal for long walks. Fresh-caught fish is abundant on this "happy island," so seafood lovers are welcome.
Top Attractions
Eagle Beach – a calm, spacious white-sand beach perfect for watersports.
Arikok National Park – this geologically diverse natural area features historic caves and hiking trails.
California Lighthouse and Dunes – a charming must-see lighthouse.
Suggested Honeymoon Duration: Five days is an ideal amount of time for couples.
Suggested Stay: Courtyard by Marriott Aruba Resort
St Lucia
Best For: All-inclusive resorts and stunning white-sand beaches.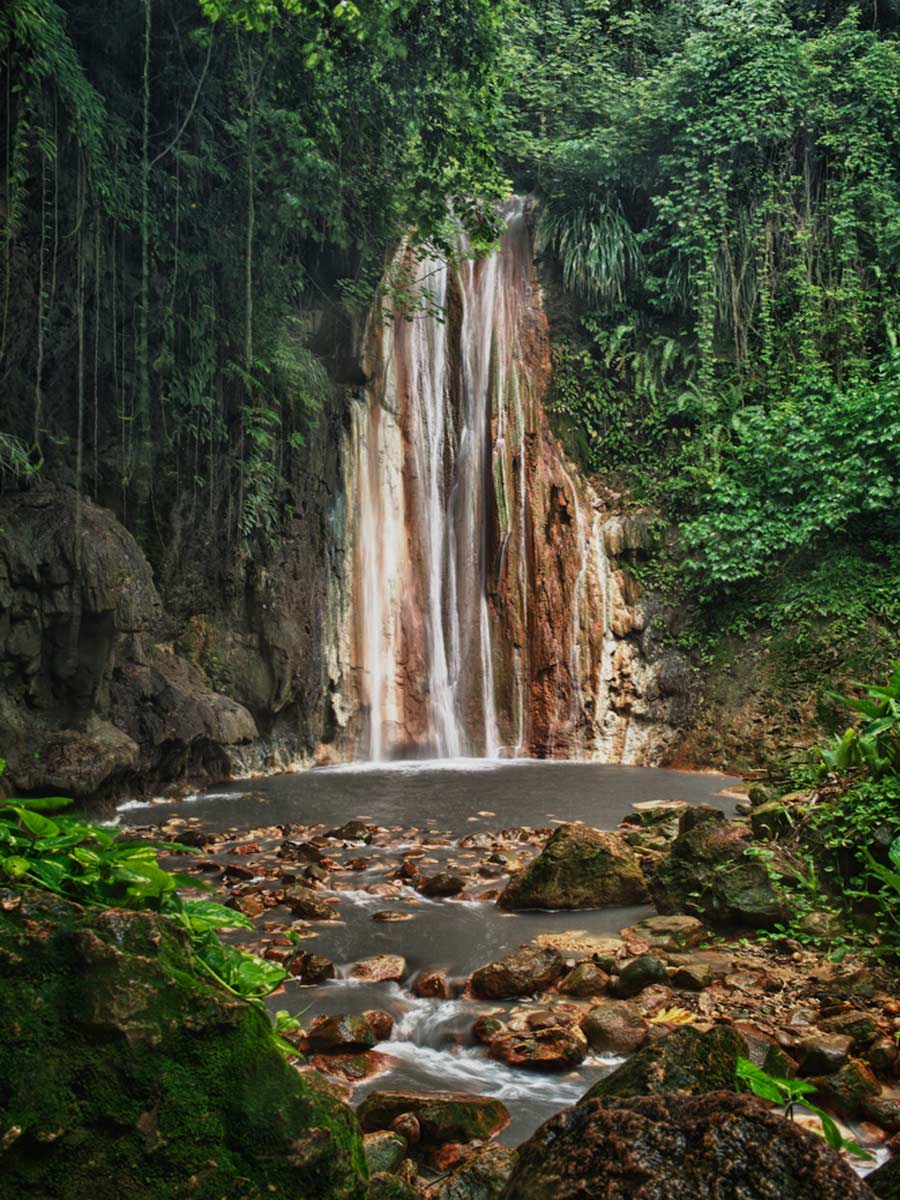 This is an Eastern Caribbean island nation home to quaint fishing villages, volcanic beaches, and luxury resorts.
St. Lucia is a bit more affordable than Aruba, making it a preferred option for many. You can't leave without trying the island's national dish, green figs and saltfish.
Top Attractions
The Pitons – two impressive volcanic mountains now a World Heritage Site.
Marigot Bay – a stunning harbor with private beaches, pools, and resorts.
Anse Chastanet Beach – an unspoiled beach with many water-related activities.
Suggested Honeymoon Duration: Three or four nights should give couples the perfect romantic escape.
Suggested Stay: Mystique St Lucia by Royalton
Costa Rica
Best For: An adventurous honeymoon.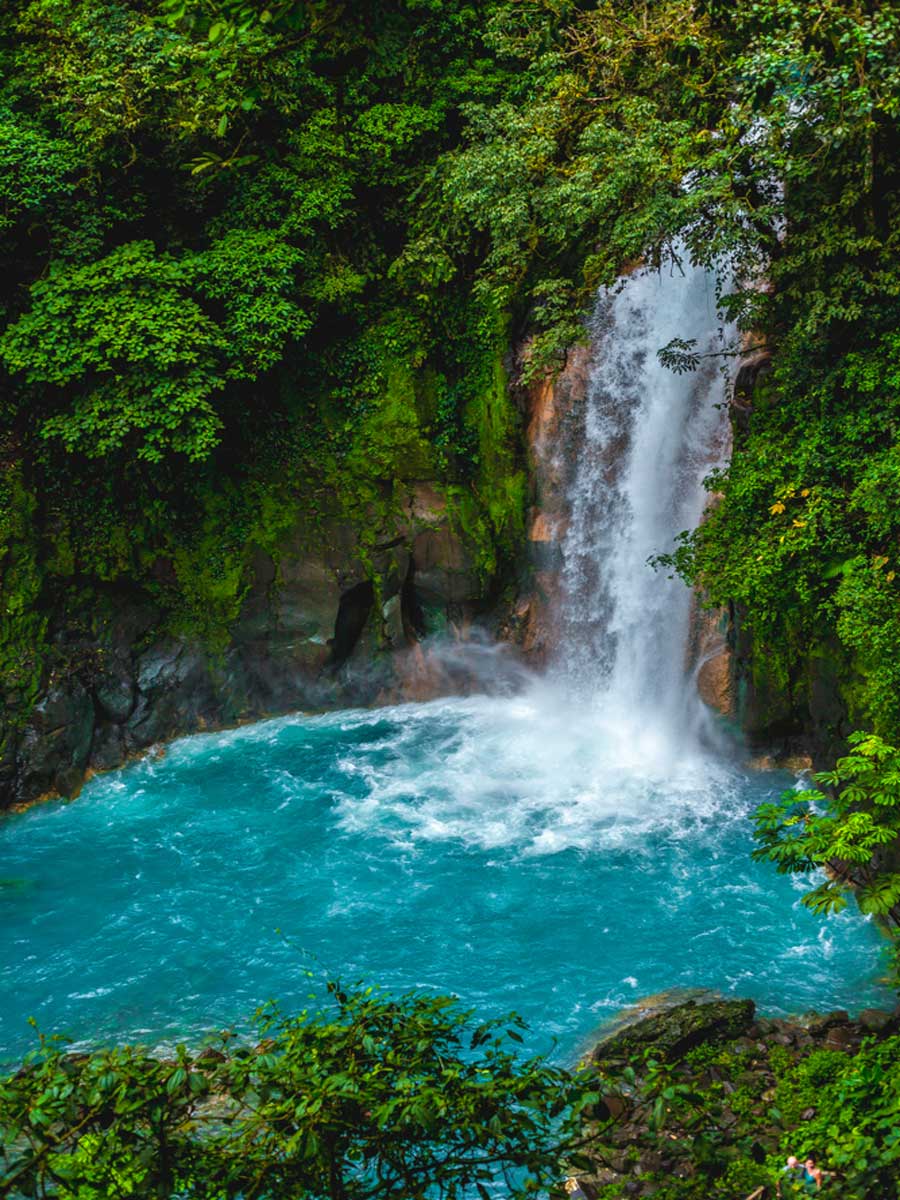 Costa Rica has stunning tropical beaches, a scenic volcanic landscape, and rugged forests teeming with wildlife.
This sets the perfect tone for an adventurous and nature-filled getaway. Couples can enjoy intimate sunsets with the jungle on their doorstep.
Top Attractions
Manuel Antonio National Park – a beautiful national park offering gorgeous beaches and peaceful hiking.
Playa Conchal – sunbathe at this tranquil sandy beach laden with palm trees and calm turquoise water.
La Fortuna Waterfall – you'll discover this magical 246-foot drop waterfall in Costa Rica's heart.
Suggested Honeymoon Duration: Five days is enough for honeymooners to unwind and explore top attractions.
Suggested Stay: Eco Boutique Hotel Vista Las Islas Reserva Natural
Mexico
Best For: A cultural immersion and leisure.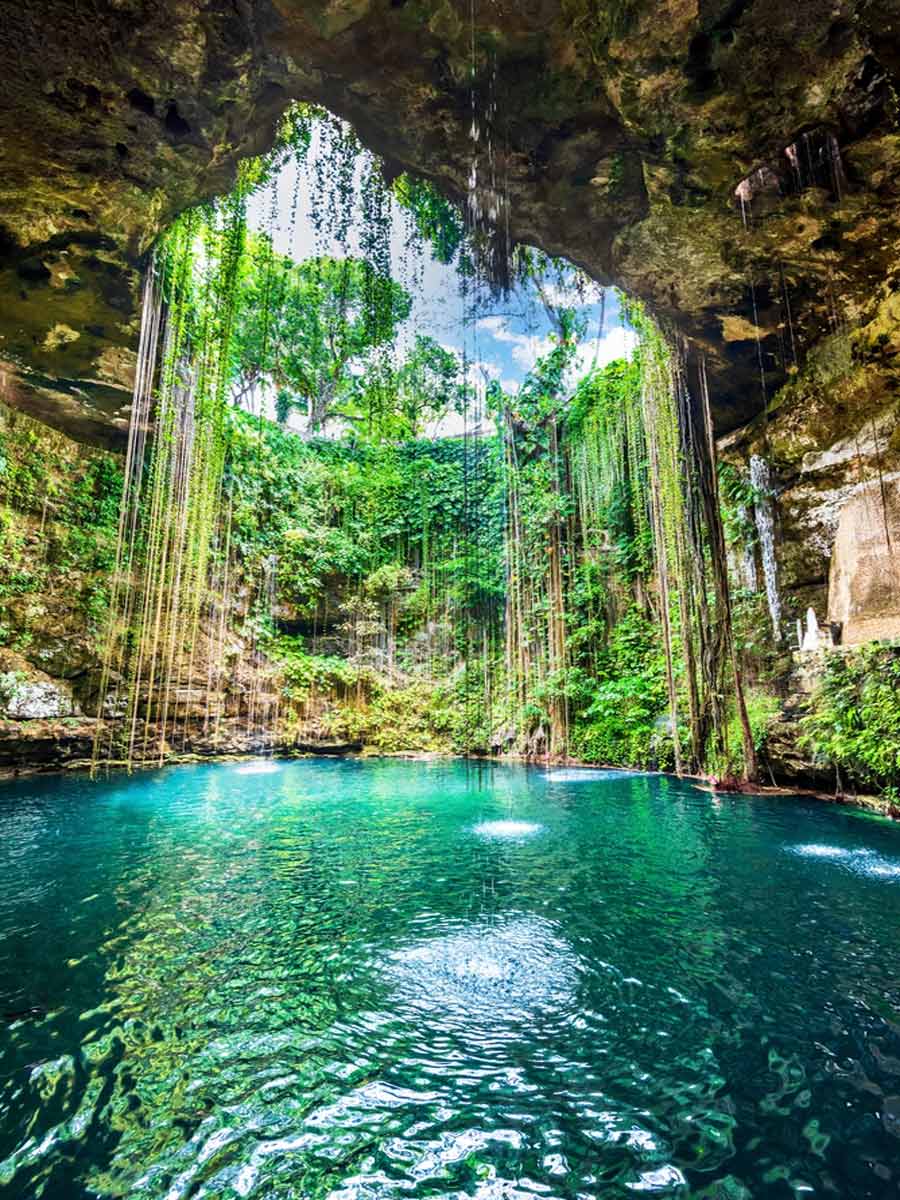 Mexico is famous for its ancient ruins, rich culture, colorful cuisine, and gleaming beaches.
The humid, tropical weather also ensures a warm romantic escape.
Mexico's best hotels, beautiful white-sand beaches, and lively nightlife are why newlyweds come here.
Top Attractions
Tulum Archaeological Zone – a historical landmark of ancient Mayan civilization.
Chichén Itzá – this site displays excavated Mayan ruins and the iconic step pyramid.
Frida Kahlo Museum – admire the life and works of Frida Kahlo at her former home.
Cancun – Parties and beaches mark out Mexico's best-known resort.
Suggested Honeymoon Duration: Spend at least five nights immersing yourself in Mexico's good vibes.
Suggested Stay: Oleo Cancun Playa Boutique Resort
Bali (Indonesia)
Best For: A budget-friendly honeymoon that is still luxurious.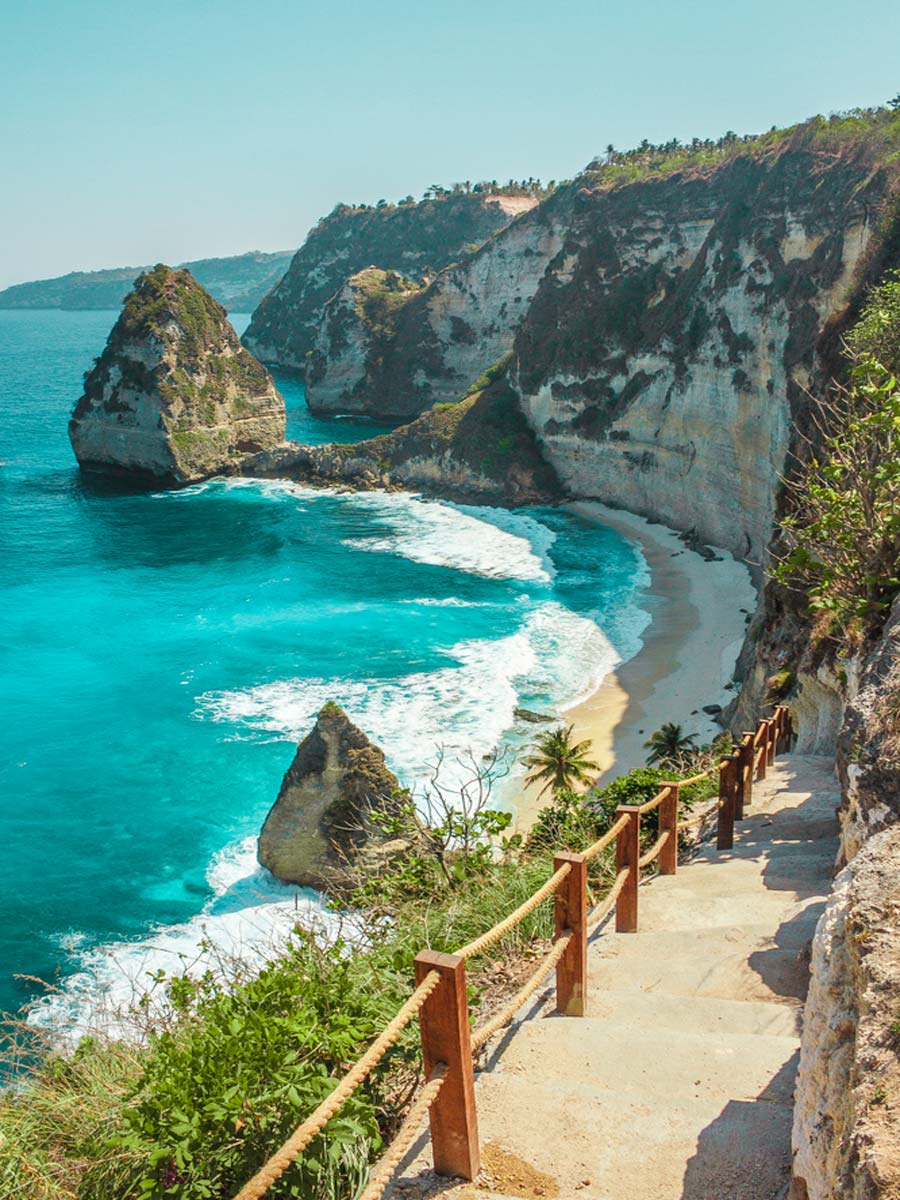 Bali encapsulates peaceful living and harmony with nature.
This island fuses rich culture, culinary delights, exciting nightlife, and charming accommodations. It's an exotic paradise with breathtaking sites for unforgettable memories.
Top Attractions
Sacred Monkey Forest Sanctuary – home to a large macaque monkey population.
Tegalalang Rice Terrace – this scenic rice terrace is a beautiful spot to snap gorgeous photos.
Uluwatu Temple – an ancient Hindu temple perched on a cliff with ocean views and traditional dancing shows.
Suggested Honeymoon Duration: You'll need at least a week to enjoy Bali and its main attractions.
Suggested Stay: Sadara Boutique Beach Resort
Belize
Best For: Luxury stays and adventures.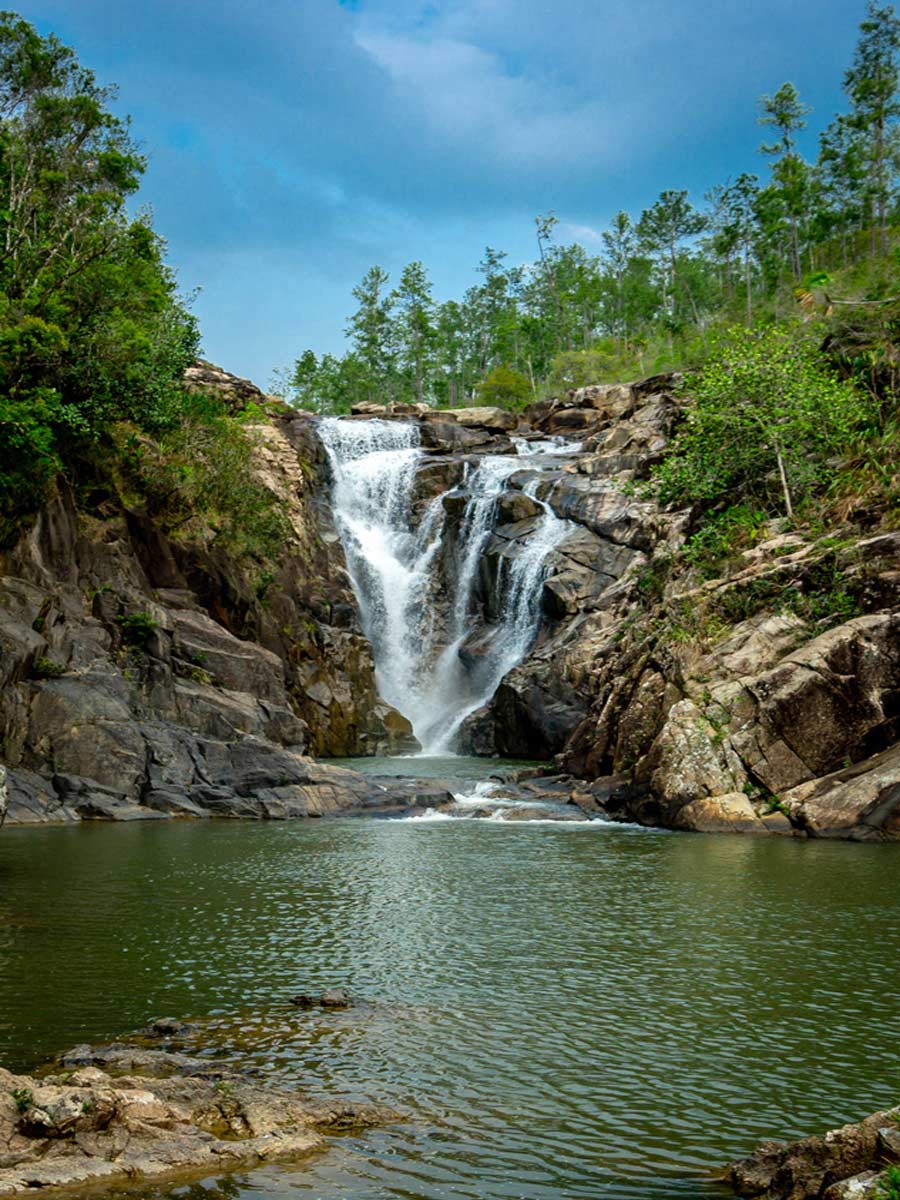 Another fantastic Caribbean destination with lush rainforests, stunning white beaches, and fun water activities. Belize is an underrated honeymoon destination.
A beachside romance, seclusion, spa resorts, and ancient Mayan ruins – what could be more romantic?
Top Attractions
Xunantunich Mayan Ruins – mysterious pyramid-shaped stone structures featuring panoramic views from the top.
Caye Caulker – a picturesque coral island where you can spot some wildlife.
The Belize Zoo and Tropical Educational Center – learn about the native animals of Belize.
Suggested Honeymoon Duration: One week will allow you to see much of Belize and unwind with your partner.
Suggested Stay: Ka'ana Resort & Spa
Amalfi Coast (Italy)
Best For: Relaxation and unmatched views.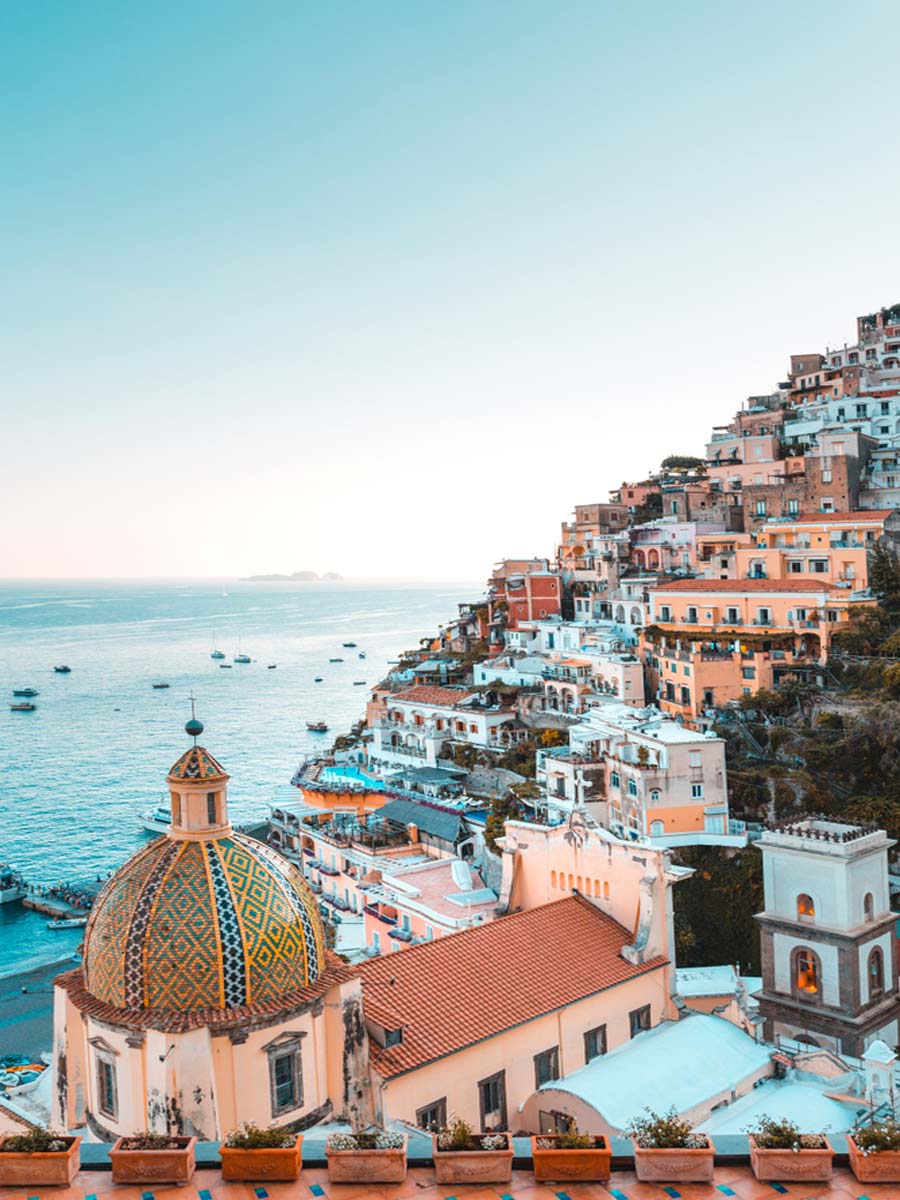 Amalfi Coast is an Italian jewel with a beautiful rugged coastline that overlooks the Sorrentine Peninsula.
Amalfi is all about charming towns and picturesque scenery, the perfect setting for a romantic occasion. Honeymooners flock to this beautiful coast to enjoy the pleasant weather, rich Italian cuisine, and privacy.
Top Attractions
Positano – flower-draped pastel houses upon a hill that overlooks azure waters.
Grotto Dello Smeraldo – this incredible cave is lit up by sunlight resulting in an emerald-green glow, a must-see gem.
Ravello – a quaint old town offering visitors the most fantastic ocean views.
Suggested Honeymoon Duration: Three nights are enough to experience the Amalfi Coast.
Suggested Stay: Hotel Margherita
Santorini (Greece)
Best For: Vineyards, views, and a wine-filled romance.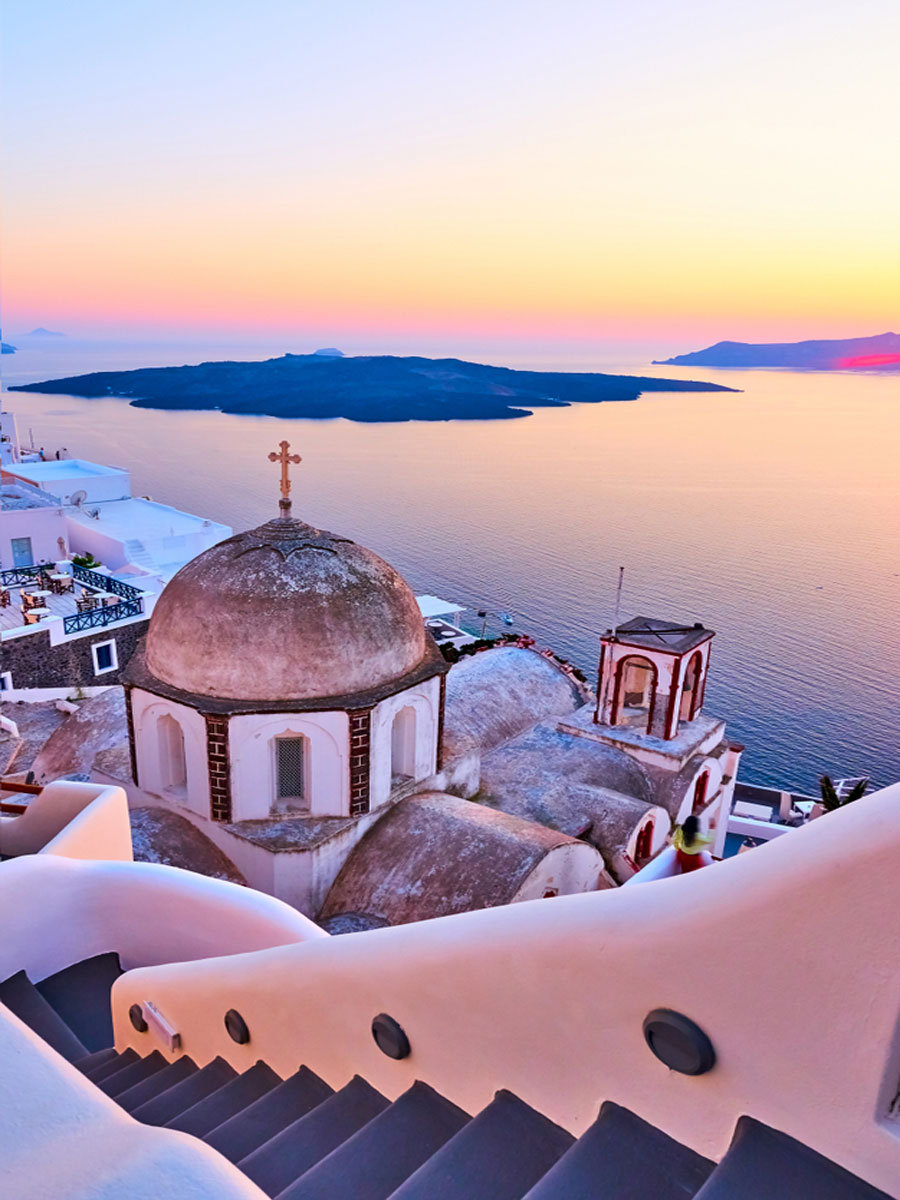 Santorini is romantic, with luxurious hotels, private pools, majestic views, and enchanting villages.
Fall in love under a glorious sunset while overlooking the crystal-blue Aegean Sea (of course, with a glass of wine in-hand).
Top Attractions
Red Beach – visit this small beach surrounded by red hills that offer snorkeling.
Akrotiri – ancient ruins from the Bronze Age settlement.
Santo Wines – Santorini is famous for its wineries and vineyards, so this will be the perfect place for a relaxed winery tour topped with tastings and nibbles.
Suggested Honeymoon Duration: Three to five days allows you to visit many places and relax.
Suggested Stay: Cilon Suites Santorini
Practical Tips for Planning Your Tropical Honeymoon
Here are some practical tips to get your tropical honeymoon started:
Enjoy the convenience of all-inclusive resorts.
Book your honeymoon in advance to score on airline sales.
Use your newlywed status for perks at resorts and even airlines.
Go during the off-season.
Visit a country that suits everyone's personality and expectations.
Best Tropical Honeymoon Destinations: Map
Need More Tropical Honeymoon Destination Inspiration?