Plan the ultimate New Zealand honeymoon with our guide to the top resorts, destinations, and helpful travel tips. Here's what you need to know.
Rainforests, waterfalls, volcanoes, and snowy mountains are just a few of the varying landscapes you'll experience on your New Zealand honeymoon.
Add to that rich history and culture, five-star luxury resorts, and outdoor adventure for the most steadfast travelers, and it's no wonder that it makes a premiere choice for vacations.
Read on to discover how you can plan your dream NZ honeymoon…
Why Honeymoon in New Zealand
New Zealand is the perfect choice for a honeymoon if adventure, nature, and romance are high priorities for you and your spouse. We can't get enough of the gorgeous landscape – it checks every box of a storybook romance setting.
You'll find hiking, snorkeling, and even snow skiing here (yes, really!). And no matter your outdoor activity, the setting will be awe-inspiring.
Best Honeymoon Hotels & Resorts in New Zealand
Te Waonui Forest Retreat
Franz Josef
$$$
Best for Nature and Adventure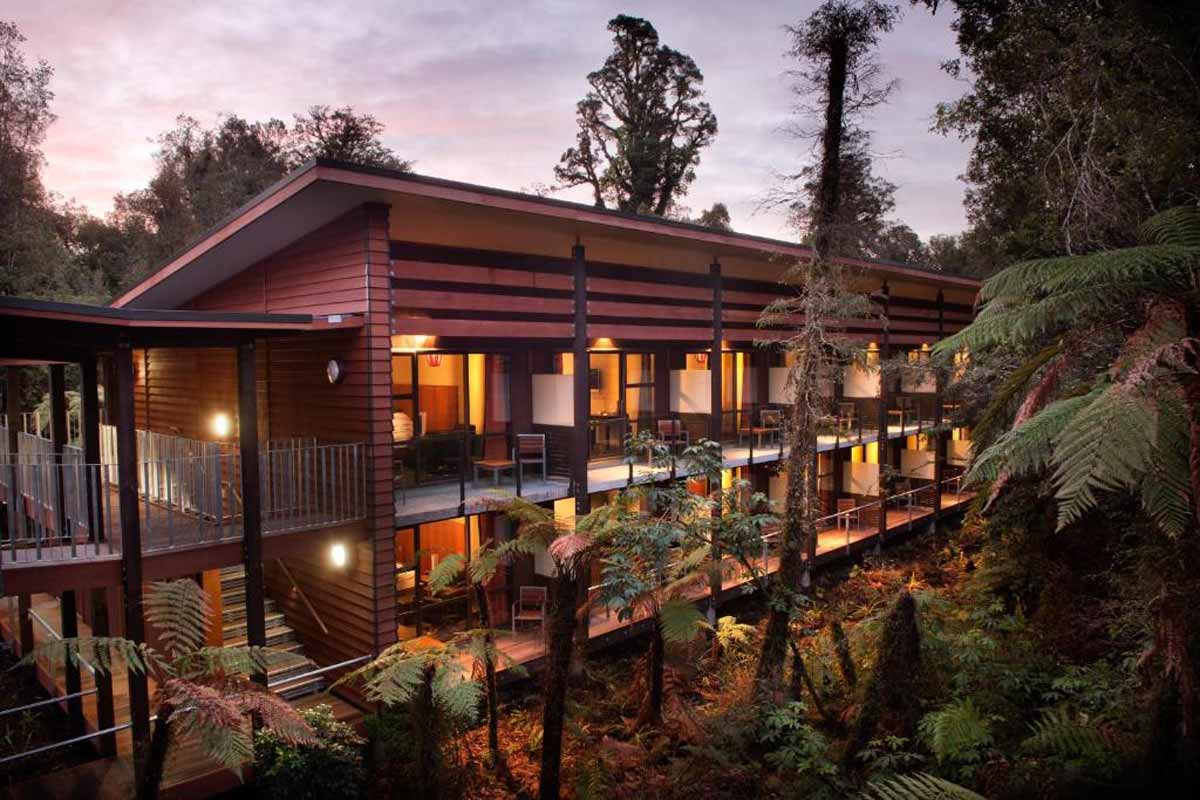 If you're looking for a New Zealand all-inclusive honeymoon with access to the country's most incredible wildlife, look no further. The five-star Te Waonui Forest Retreat sits directly next to the Te Waonui rainforest and is a quick drive from the Franz Josef Glacier.
You'll likely spend your afternoons soaking up all the adventure that this area offers. It truly has it all. But you'll have a tough time leaving the gorgeous property grounds at this New Zealand honeymoon resort.
The rooms are simple yet tasteful – with green accents matching the palms and rainforest vegetation steps away. The beds have premium linens, and you can choose your pillow from a menu of options (we can get used to this).
Take advantage of the breakfast and dinner available in your all-inclusive package (you probably won't be around for lunch anyways). The chefs use local ingredients and pay homage to the local fare. In a word, it's excellent.
Huka Lodge
Taupo
$$$
Best for Riverside Luxury in New Zealand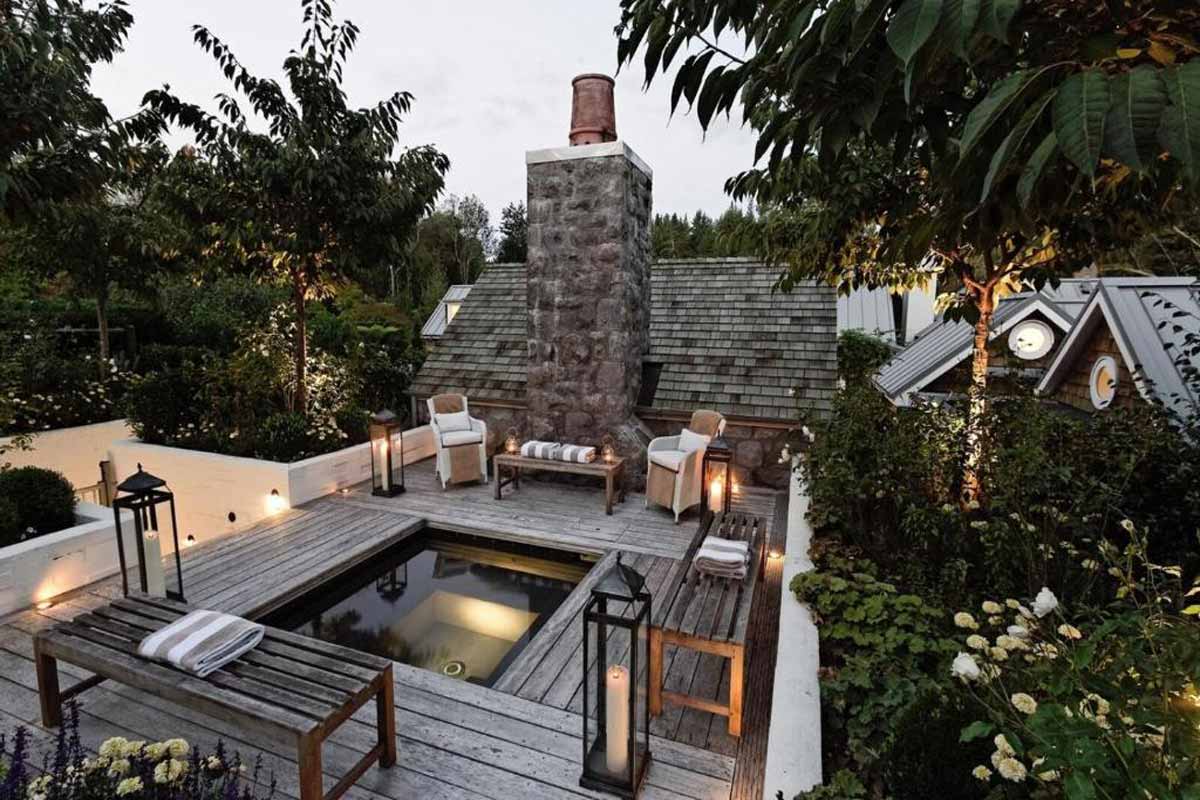 If you want to travel inland and experience the quieter side of New Zealand, try the Huka Lodge on the Waikato River. You'll be only minutes by foot from the legendary Huka Falls, a nature lover's dream. But this wilderness resort is the opposite of rustic.
The two-bedroom villas are some of the most palatial accommodations available on your New Zealand honeymoon.
Grand chandeliers, comfortable furniture, and dark green walls add a deep warmth contrasting perfectly with the lofted ceilings and exposed rafters.
Outside, kick back on your patio furniture, enjoying views of the beautiful property grounds in your private hot tub. Take the complimentary mountain bikes out and visit nearby attractions while enjoying nature like a local.
Want the ultimate New Zealand honeymoon package? For just over $400 US, you can add flowers and a spa treatment to your unbelievable accommodations.
Paihia Beach Resort & Spa Hotel
Paihia
$$
Best for a Honeymoon by the Beach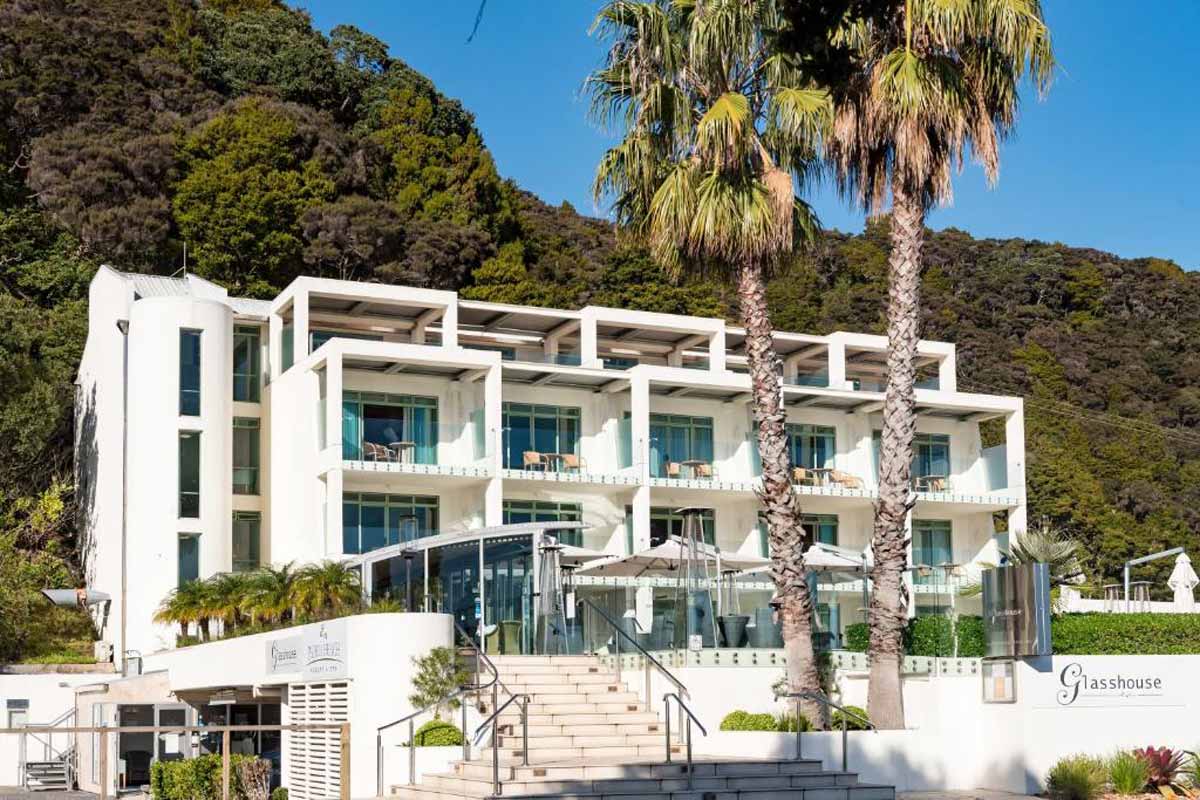 If your idea of a perfect honeymoon in New Zealand involves spas, beaches, and pools – the Paihia Beach Resort & Spa Hotel is one of the top hotels for you and your spouse.
Want a romantic day lounging poolside? The saltwater pool and nearby beaches give you every opportunity for maritime romance on your New Zealand honeymoon.
Want one of the most relaxing New Zealand honeymoon packages? Add La Spa Naturale Body & Soul and have an incredible two-night stay at a price that's one of the best you'll find anywhere.
The bundle includes a stay in the Spa Studio, private massages and steam room treatments, sparkling wine, and breakfast. For under $800, you can't do much better for your New Zealand honeymoon.
Azur Lodge
Queenstown
$$$
Best for Mountain Views from Your Suite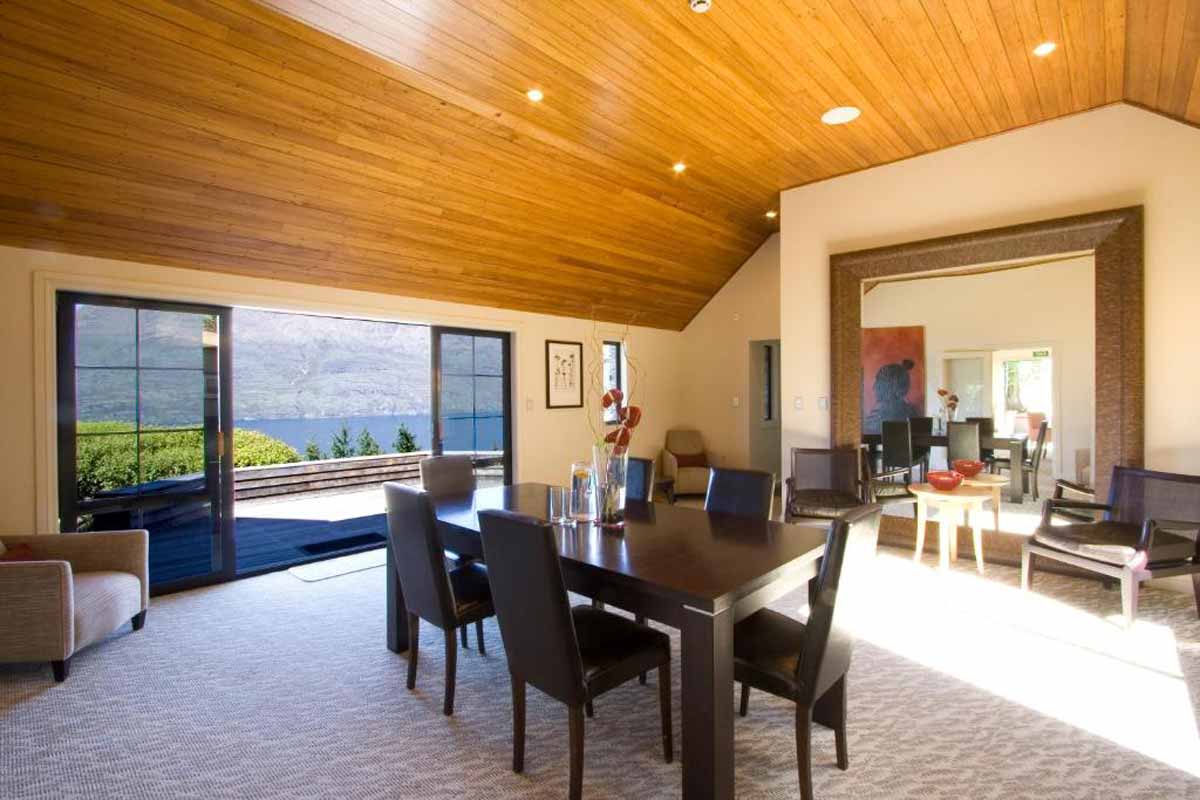 Azur Lodge is a New Zealand honeymoon resort with unparalleled views of Lake Wakatipu and the mountains around it.
Your deluxe villa has large floor-to-ceiling windows and an in-room jacuzzi that may have the most remarkable view from a spa tub you've ever seen.
The large living room and bedroom have the luxurious cabin vibe we love, with wooden ceilings, walls, and trim. The walk-out patio has transparent enclosures, as if sympathetic to the fact that you cannot take your eyes off the spectacular natural scenery around you.
In-villa massages are available, and we suggest booking them on the patio if the weather permits.
"Your Special Day" packages can be arranged ahead of time and are an excellent way to make the most of your New Zealand honeymoon. From photography packages to helicopter rides, the staff go above and beyond to accommodate anything you dream of.
New Zealand honeymoon packages don't get much better than this.
Ratanui Lodge
Pohara
$$
Best for Access to National Parks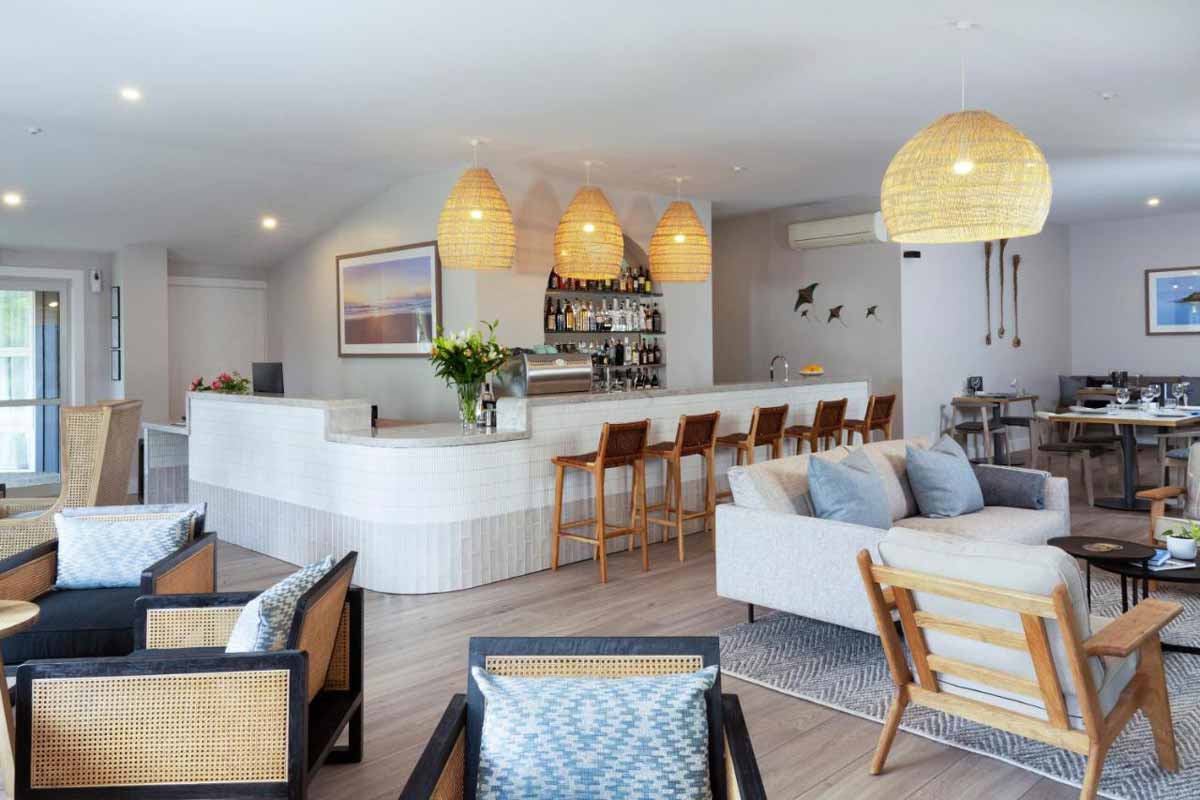 Do you want to be near the serene beauty of the ocean and national parks on your New Zealand honeymoon? Excellent choice. Book a stay at Ratanui Lodge near the iconic Golden Bay and Abel Tasman National Park.
The resort is a fantastic value for its location and amenities. If it feels like you're staying in a brand-new hotel, you're not far off. The hotel finished renovations in 2021, and the rooms seem reinvigorated at first glance.
The bar and restaurant feel fresh, too, with an airy ambiance that is casual and cool. So make sure to take advantage of the complimentary breakfast on your way out for the afternoon.
If you want a laid-back vibe on your honeymoon in New Zealand, this is it.
New Zealand Honeymoon Tips: What You Need to Know
How to Get to New Zealand
You can fly direct to New Zealand from many locations. New Zealand has several large international airports, but you will most likely arrive in Auckland (AKL).
One perk about a honeymoon in New Zealand is you won't need an International Driving Permit. Renting a car from Auckland to your North Island destinations is the best move.
If you're going to the South Island, you can take a short flight or book a ferry ride for an ultra-romantic mode of transportation on your New Zealand honeymoon.
The Best New Zealand Honeymoon Destinations
Hobbiton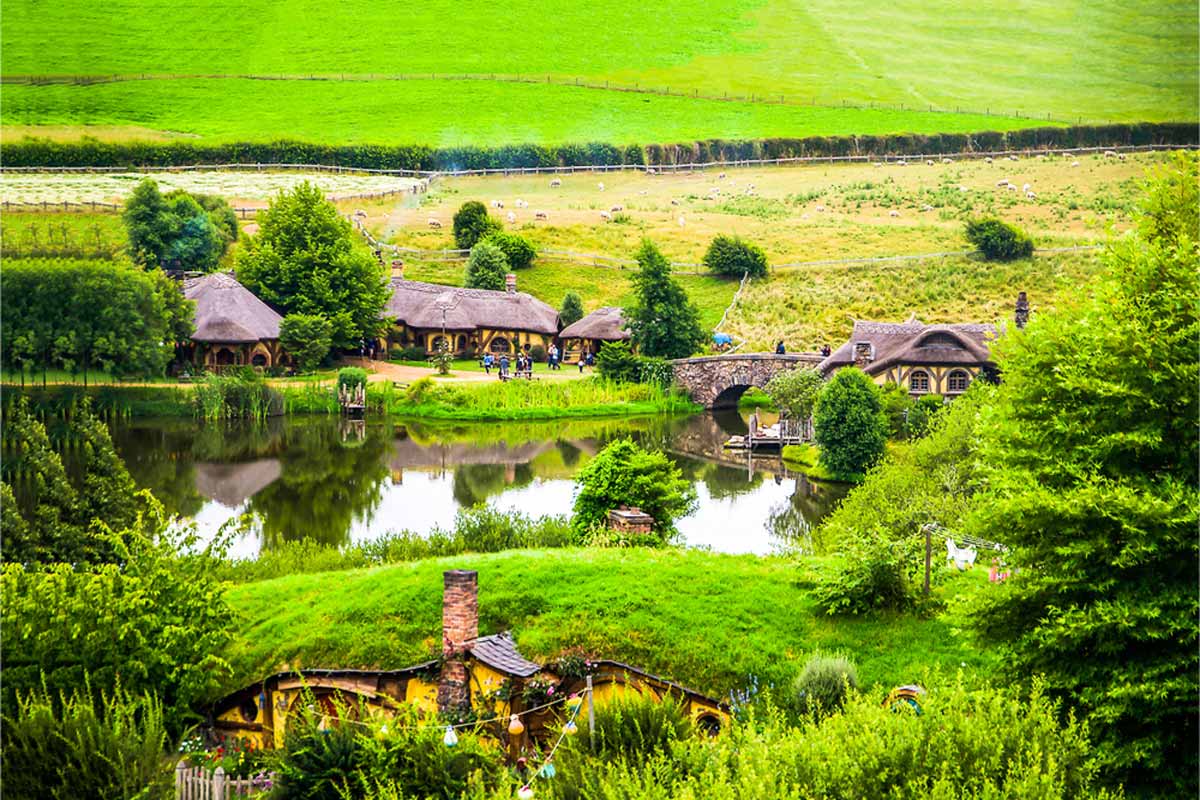 If you're a fan of J.R.R. Tolkien novels, you'll want to run, not walk to Middle Earth.
Even if you've only heard of the stories, this is fast becoming one of the most talked about New Zealand honeymoon ideas. Hobbiton is hands down the place you'll want to go to experience fantasy come to life on your honeymoon in New Zealand.
The movie set turned bucket list destination is out of this world and provides the most romantic backdrop possible for your New Zealand honeymoon. Opt for the Evening Banquet Tour and your night will include a feast fit for royalty with a lantern-guided stroll beneath the moon afterward.
Franz Josef
It might not be the very first thing you think of when brainstorming New Zealand honeymoon ideas, but glaciers are an excellent option for adventurous honeymooners who want an unusual & unique destination.
Fran Josef Glacier is a short walk from its charming namesake town on the Western Coast of the South Island.
When you arrive at Franz Josef, it's all about nature. Picture dozens of waterfalls, flourishing rainforests, epic suspension bridges, and (oh yeah) glaciers.
Book a helicopter flight with a birds-eye view of Franz Josef and Fox Glaciers. Make it a heli-hiking tour if you're up for the challenge and take your New Zealand honeymoon to the next level.
Bay of Islands
A New Zealand honeymoon will likely involve staying on the South or North Island. But something a honeymoon in New Zealand offers that you may not know is access to hundreds of islets.
Our favorite of these is The Bay of Islands – it's a destination that should rank at the top of your list of New Zealand honeymoon ideas.
The vast breadth of activities and attractions makes the Bay of Islands truly special. Learn about Māori culture, land surf on dunes, or take a horseback ride around (and even in) the bay.
Snorkeling and scuba diving in the protected areas are sensational here, too.
Auckland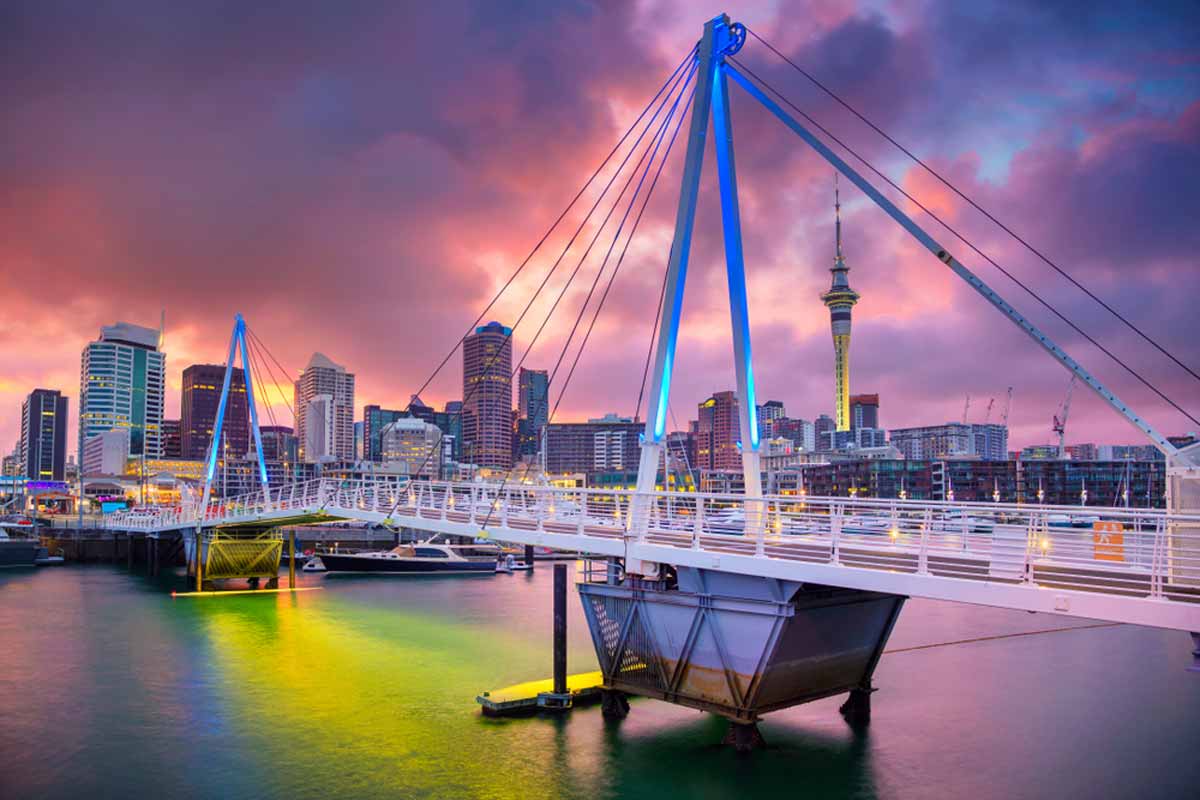 We recommend Auckland for couples who want to experience the largest city in New Zealand on their trip.
The most famous landmark, the Sky Tower, will probably be the first thing you notice in Auckland. But don't be content snapping photos together with it in the background (though that's great, too).
Instead, purchase a ticket and head up to see panoramic views of the city and nearby volcanoes.
Auckland is a unique city where nature meets civilization: Gorgeous beaches, waterfalls, and bustling street markets are just a handful of the charm you'll find in Aukland.
Lake Wakatipu
If you're staying on the South Island for your New Zealand honeymoon, chances are you'll be staying in Queenstown or nearby. Lake Wakatipu is a must-visit destination if you're in the area.
One of the most well-known sites you can visit on your honeymoon in New Zealand, it's also one of the top lakes to spend an afternoon in.
Are you heading to New Zealand in the winter for a romantic trip on the slopes? Nearby is The Remarkables Ski Area, where you can take part in some of the best winter sports on your New Zealand honeymoon.
The Best Time to Visit New Zealand
We'll be honest: New Zealand is majestic whenever you choose to go, but summertime (December to March) is optimal for experiencing nature's bounty on your honeymoon.
We recommend going on your New Zealand honeymoon in January or February to miss the holiday crowds but still have excellent weather.
How Long to Spend on Your New Zealand Honeymoon
Due to its location, New Zealand is a long-haul flight from many places in the world.
So, if you're planning a honeymoon in New Zealand, we recommend staying for two weeks to experience as much as possible on your once-in-a-lifetime vacation.
How Much Does a New Zealand Honeymoon Cost?
New Zealand honeymoons may cost you a little bit more than other destinations, but nonetheless, it's one of our favorite ideas for a vacation to celebrate your marriage.
When you factor in flights, food, and accommodation, you can expect to pay over $10,000 for your honeymoon in New Zealand.
Luxury resorts can run considerably higher, so keep this in mind when planning your trip.
New Zealand Honeymoon Resorts: Map
Read More Oceania Honeymoon Guides