Planning a holiday in the South Pacific and can't decide between Fiji or Bora Bora? Not to worry, we have the low down on which island paradise is best for you.

Trying to decide between Fiji vs. Bora Bora for your upcoming vacation? Alright, we admit, this is a great problem, but one you need to get to the bottom of.

Both islands are home to stunning tropical scenery underwater and on land.

Think of long sunny days, warm romantic nights and postcard-worthy beaches. Sounds perfect? We think so.

But when weighing the pros and cons of Bora Bora vs. Fiji, you need to have your facts straight. Read on to discover which tropical paradise suits you and your travel companions.
Fiji vs. Bora Bora: The Quick Lowdown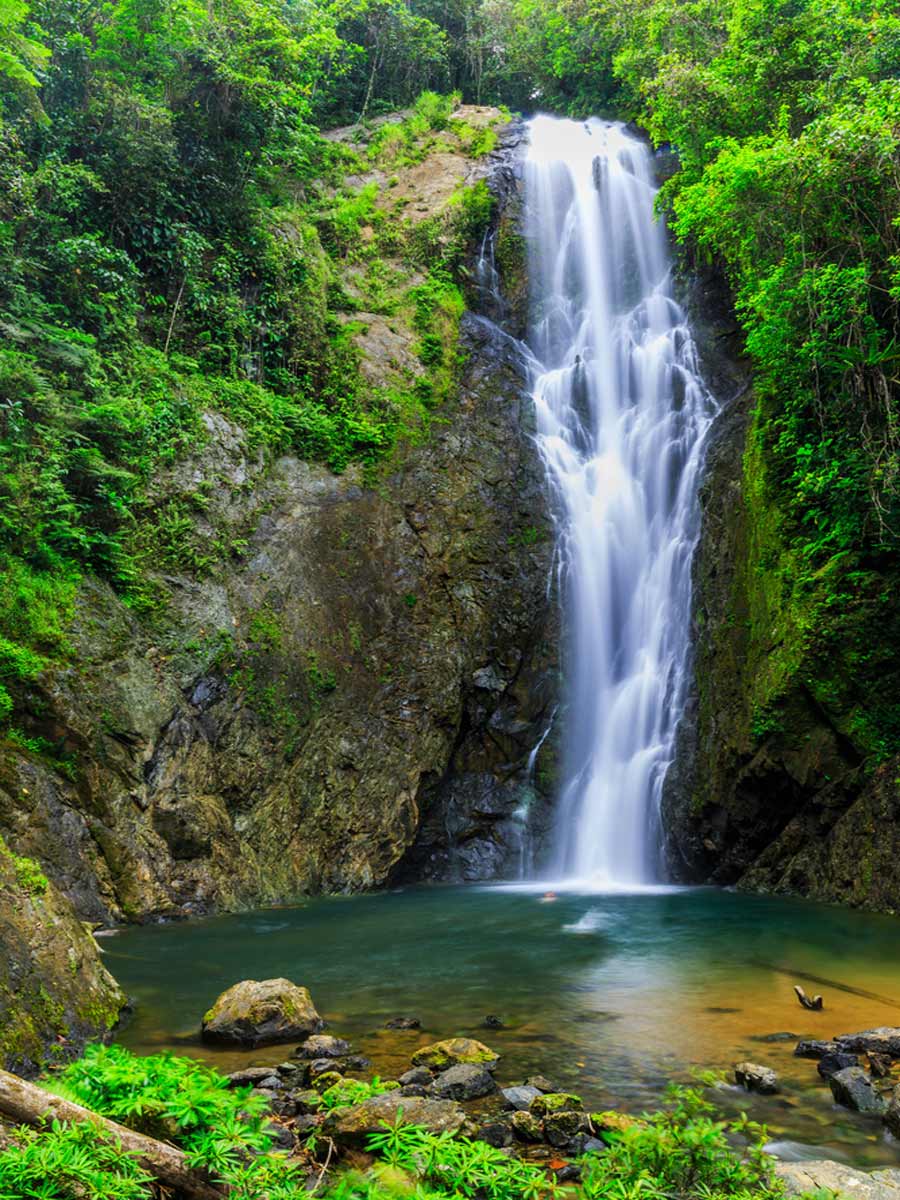 How far is Fiji from Bora Bora? We hate to break it to you, but far enough that you'll probably need to choose one or the other.
Either location is a superb choice for a vacation, and you can find romance regardless of where you go. But there are some things to remember when deciding on Fiji or Bora Bora. Let's take a look.
Key Differences Between Fiji and Bora Bora Vacations
Bora Bora is Near Another Island Paradise: Tahiti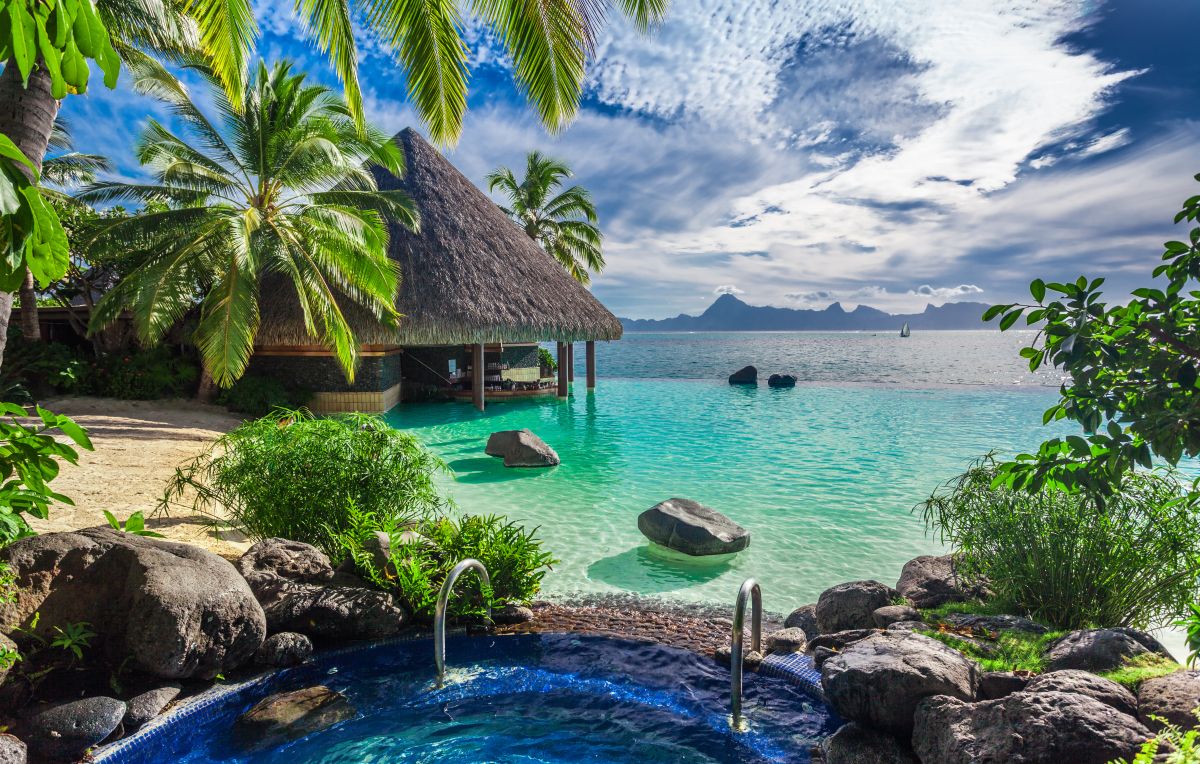 While Fiji is famous for its 300 islands, Bora Bora has a little something going for it too.

To reach Bora Bora, you must fly into Papeete, which means you can easily visit Tahiti. So if you choose between Bora Bora vs. Tahiti vs. Fiji, know you can plan an unforgettable honeymoon or vacation in 2/3.
You May Enjoy More Privacy on Beaches in Fiji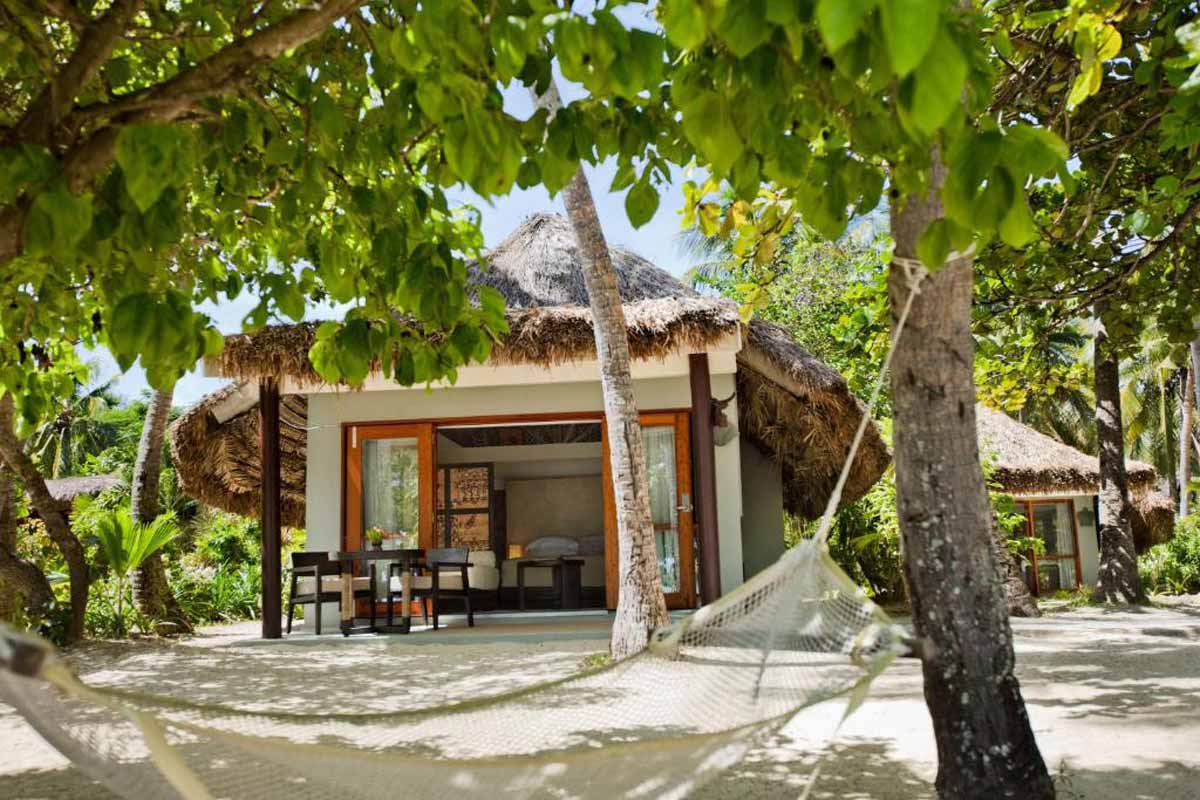 As far as beaches, which is better – Bora Bora or Fiji? Either is a lovely location for stretching out on the sand, turning off your phone and getting lost in the sights and sounds of the South Pacific.
But if your goal is privacy and adventure, exploring the secluded beaches of Fiji is easier than you may think. You can travel between the Viti Levu and Vanua Levu by ferry or hire a water taxi to find more remote locations.
Bora Bora Hotels Cost Considerably More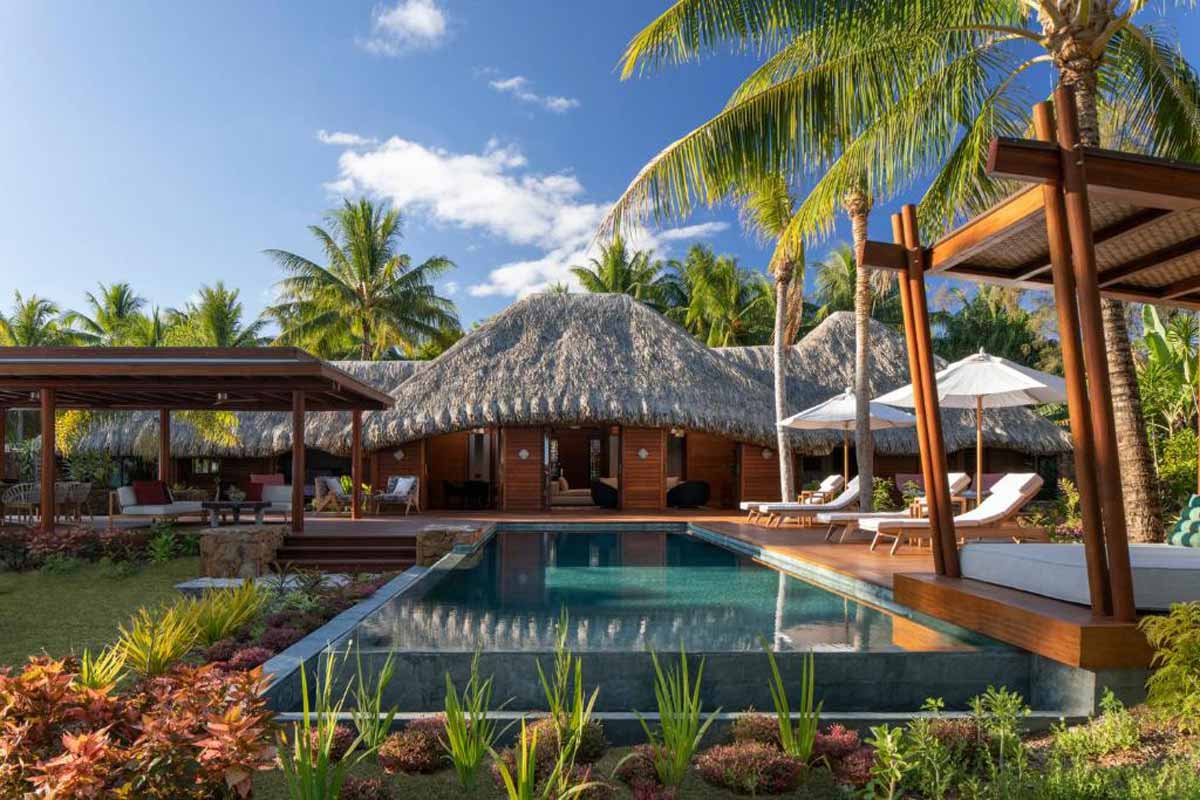 Most accommodations in Bora Bora are luxury resorts, with the overwater bungalows being a major draw for honeymooners worldwide. So, remember that the hotels are much higher than the average cost of honeymoon accommodations.

By contrast, Fiji has more islands and many choices regarding how luxurious you want to travel to the South Pacific.
Snorkeling in Fiji is Slightly Better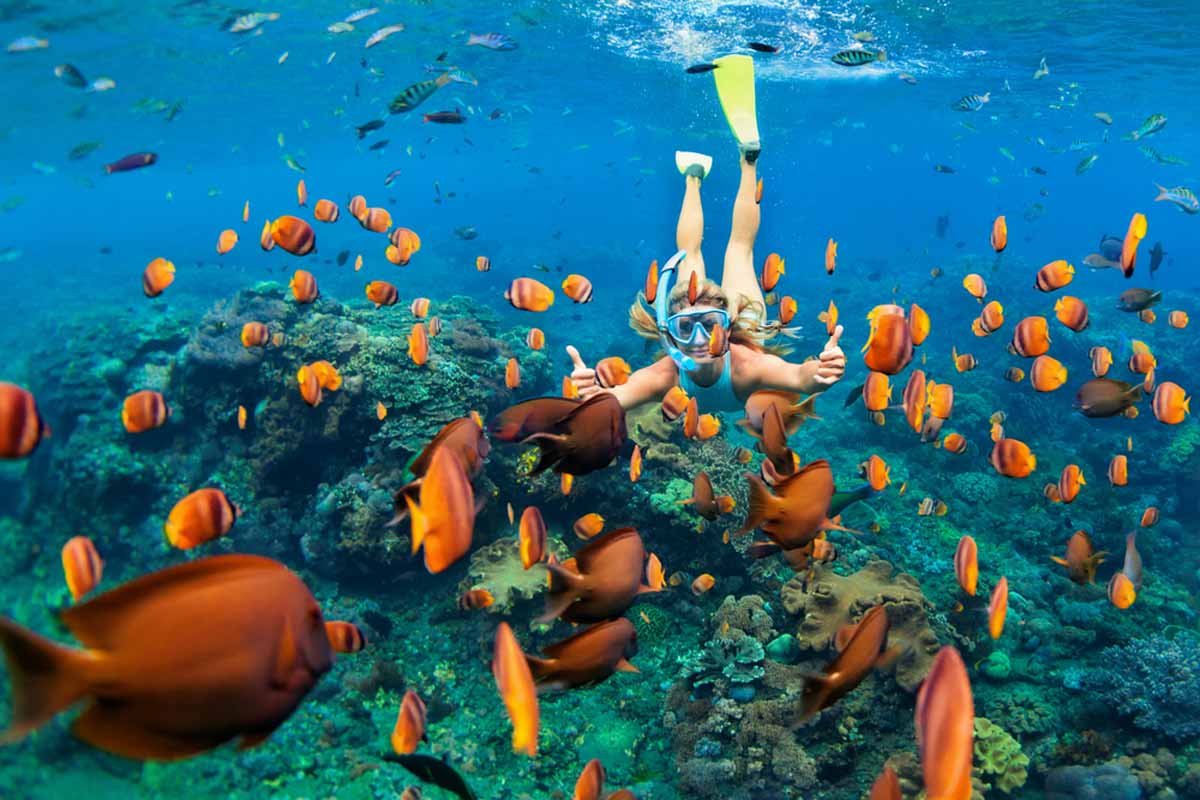 We may be splitting hairs, as both are fantastic underwater destinations, but ​​Fiji is in a league of its own when exploring life beneath the ocean's surface.

Take a guided tour or set out from an inter-island ferry and experience magical snorkeling spots near Taveuni Island or the Mamanuca Islands. You're all but guaranteed to see the most colorful fish, bright and soft coral reefs, and sea turtles.

You can even set off from shore in Fiji on public beaches and discover incredible underwater beauty in this tropical paradise.
You'll Find the Most Adventure in Fiji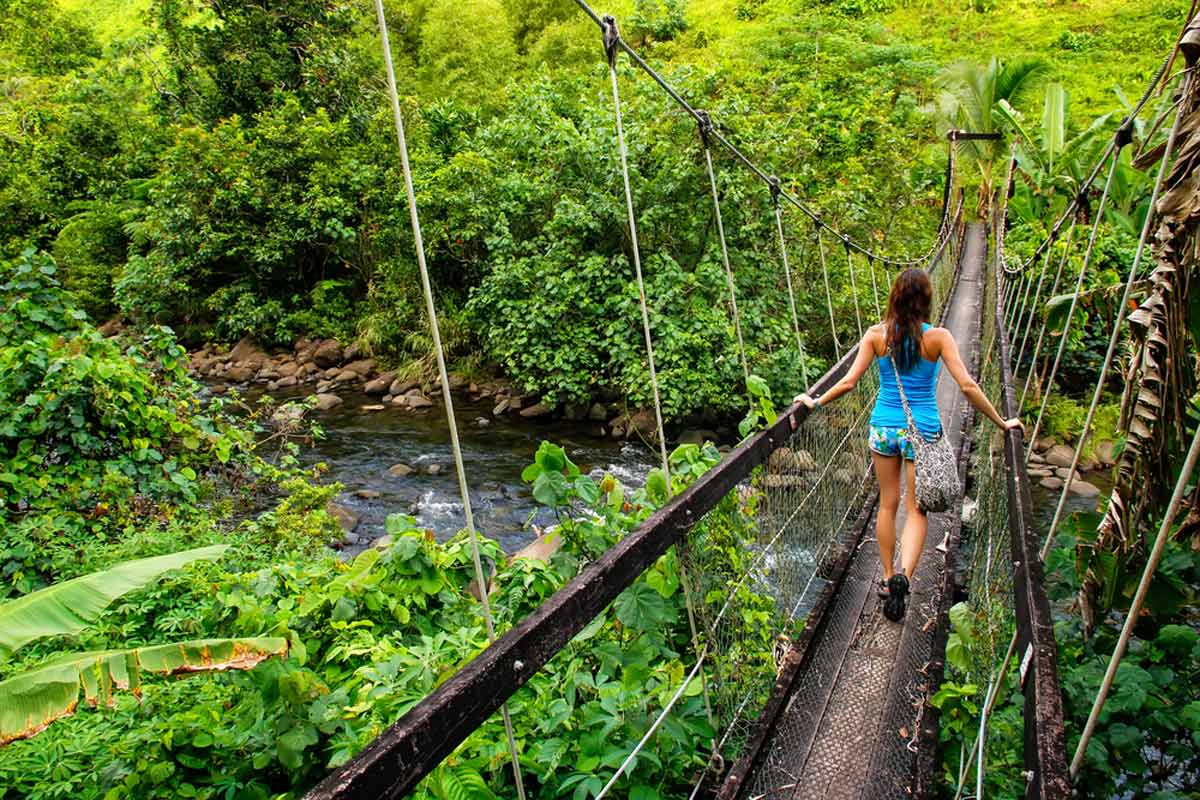 While Bora Bora has Mount Otemanu, which will challenge even more serious hikers, Fiji has the Mt Koroyanitu Trail and Mt Tomanivi (both nearly twice as tall at around 4,000 feet) along with many other challenging trails.

There are also coastal strolls, hot springs and 200-foot dunes to explore in Fiji if you want more laid-back yet equally adventurous excursions.
Fiji or Bora Bora: What You Need to Know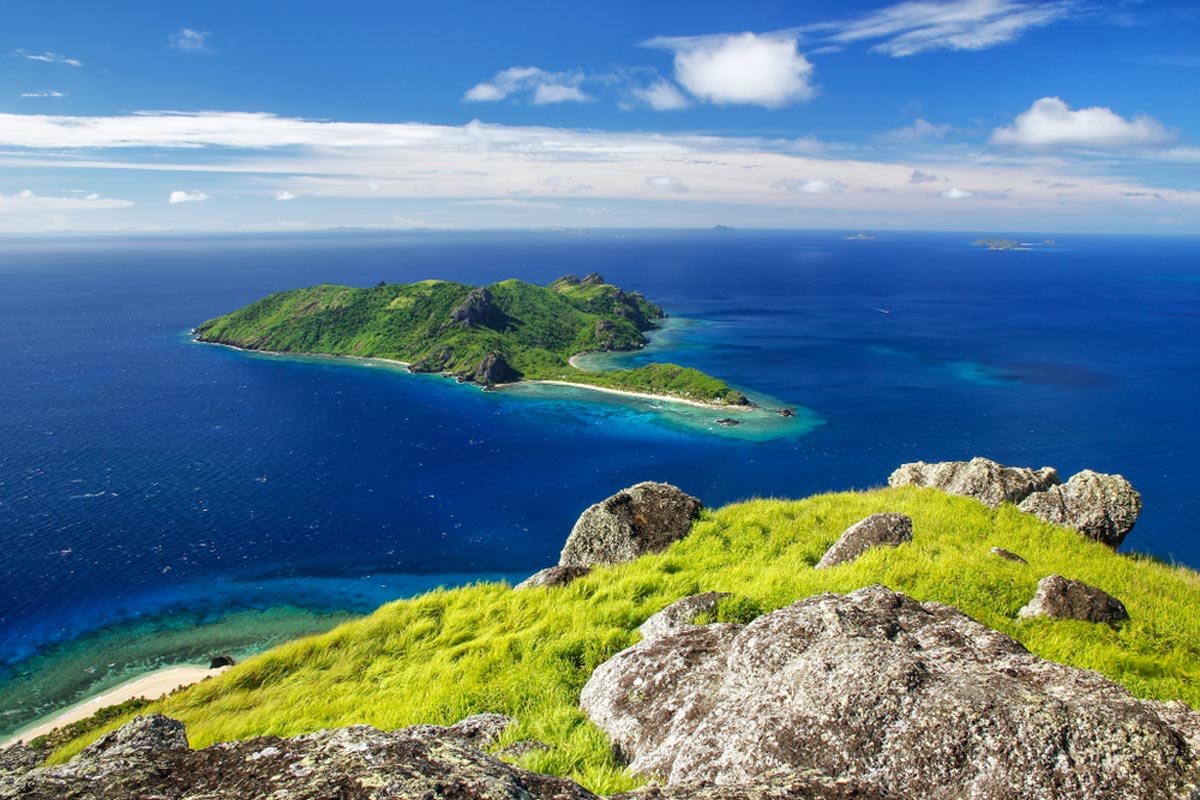 Planning your honeymoon and deciding between Tahiti vs. Bora Bora vs. Fiji (or any other island paradises, for that matter) requires planning and research. That's why we've written this handy guide filled with everything you need to know about Fiji and Bora Bora.
Fiji: Best For Island Hopping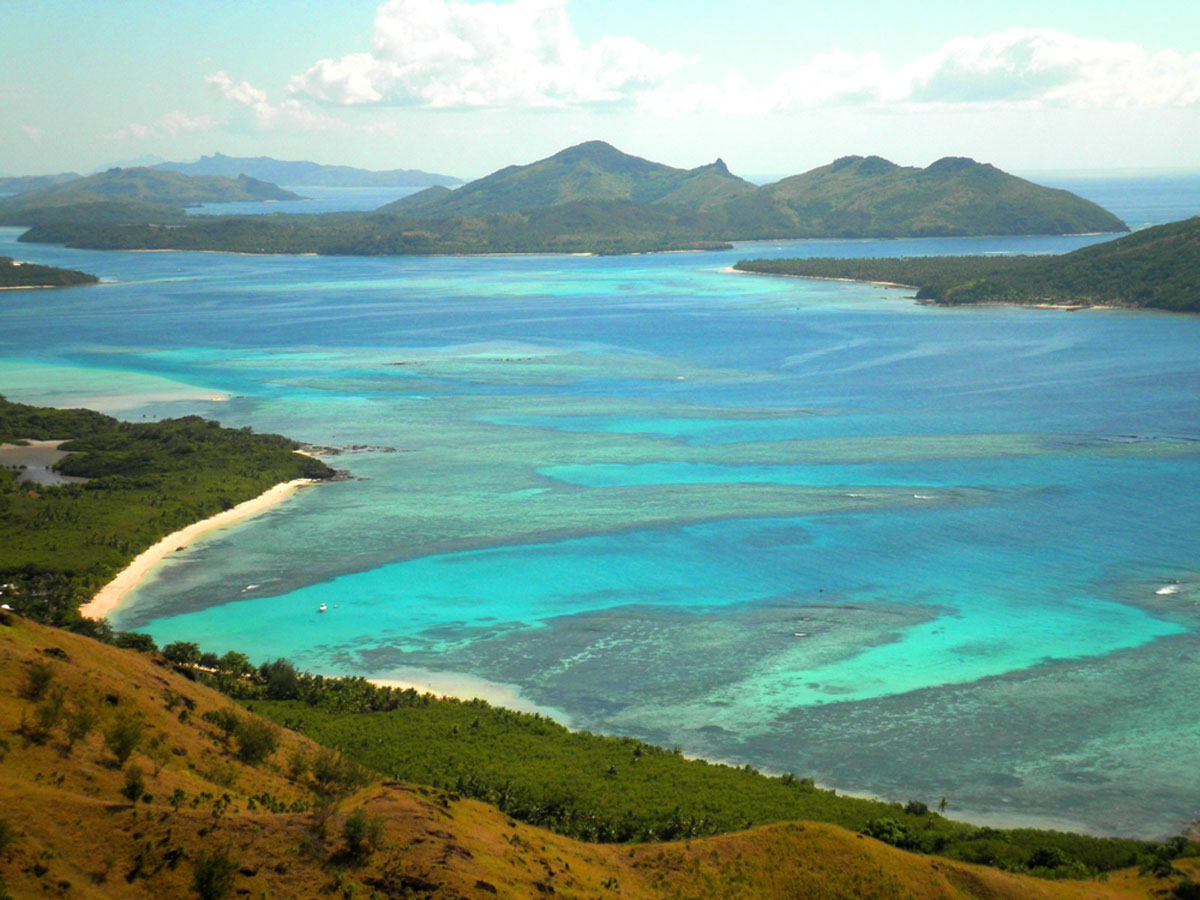 When you fly into Fiji, you'll land at Nadi International Airport (NAN) on Viti Levu, one of the two major islands in Fiji (Vanua Levu being the other). From here, you can set off to one of the hundreds of islands by plane or boat.

When considering Fiji vs. Bora Bora, the number one thing to keep in mind is you can have an incredibly diverse vacation when you visit Fiji.
Because Fiji is a large string of islands with a population nearly triple Tahiti and Bora Bora combined, there are simply far more experiences on land and underwater when you visit Fiji.
Climate, Weather and Best Time to Visit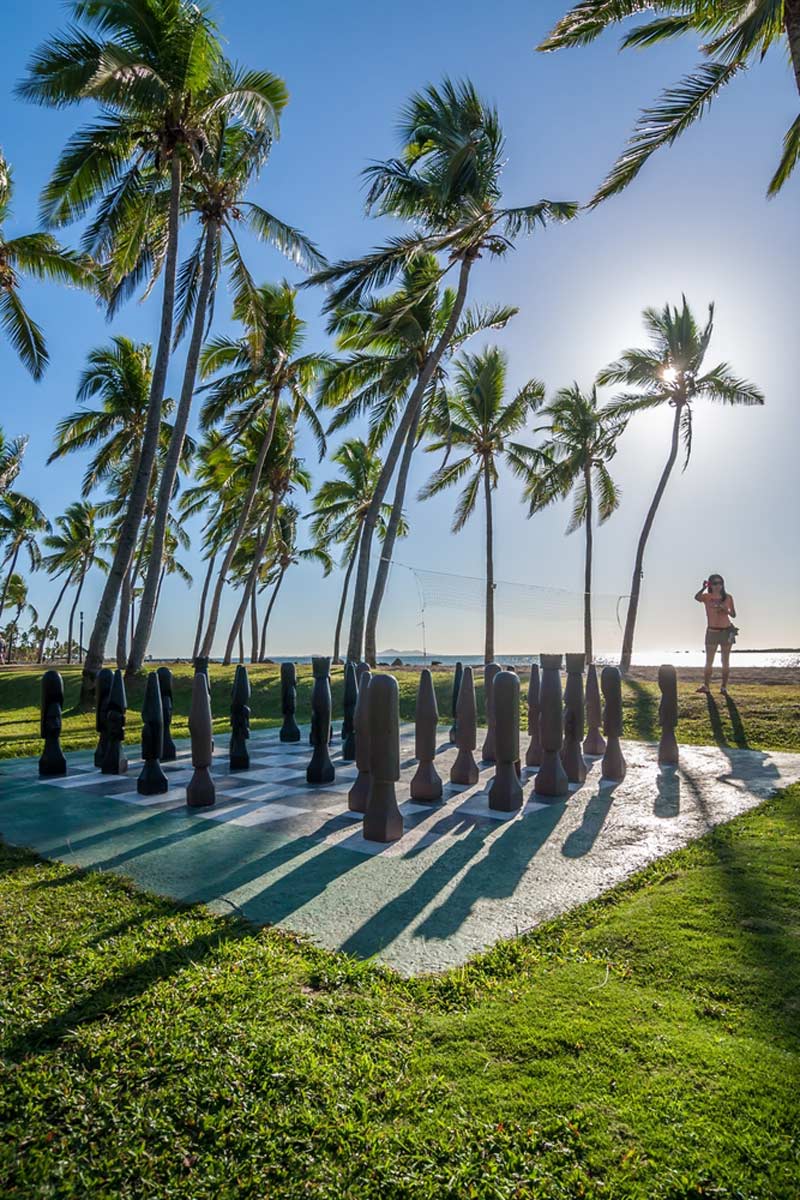 When we dream up tropical honeymoon destinations, we think of sunny days mixed with the occasional tropical rain shower and consistently warm temperatures year-round.

But if you can narrow in on a specific month, visiting Fiji in May or October will give you the best chance at perfect weather with fewer honeymooners and tourists at the snorkeling spots, hiking trails and hotels.
Accommodations and Activities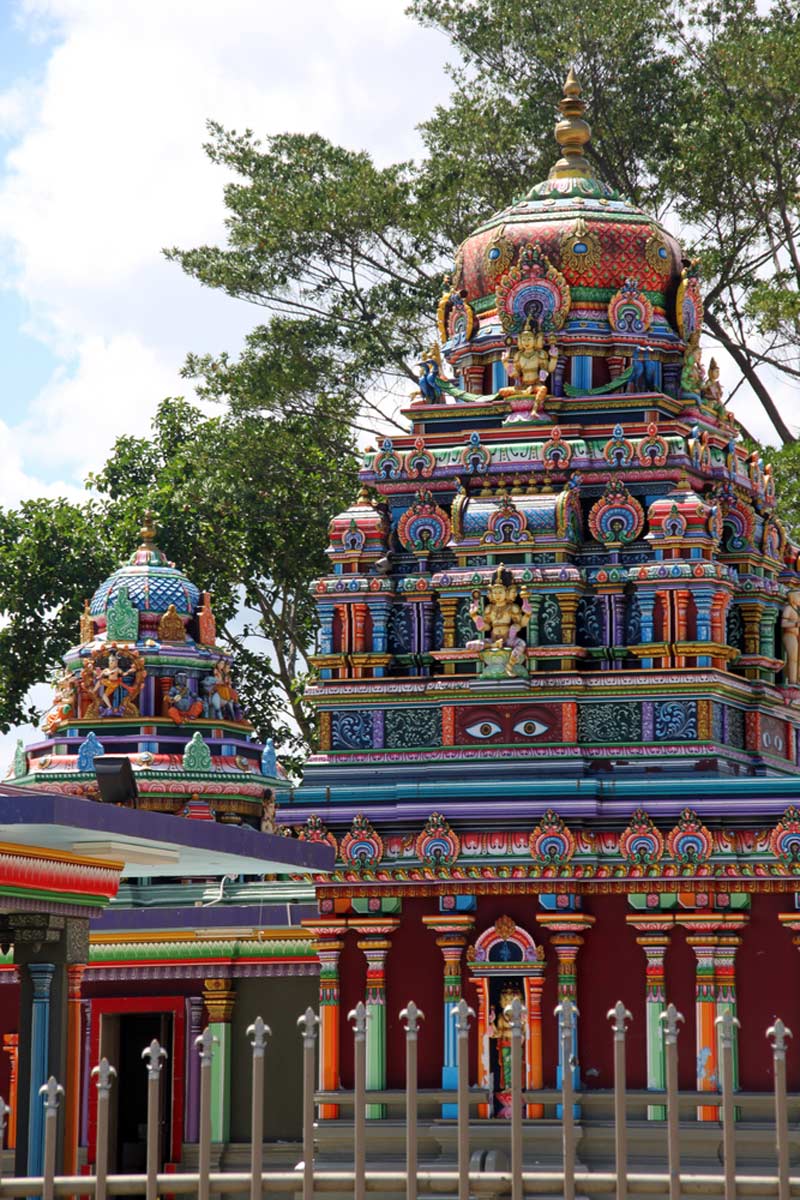 There's so much to do in Fiji, and you can plan a trip for nearly any budget.

Choose from the ultra-lavish Tokoriki Island Resort Fiji and its famous culinary indulgences and luxury thatched roof homes, or surprisingly affordable honeymoon gems like Tadrai Island Resort on Mana Island – with only 5 villas featuring ocean views and private plunge pools.

There is also so much to do that it makes it a perfect location whether you're planning a romantic honeymoon or a thrill-seeking vacation of a lifetime (how about a little of both?)
Pros and Cons of Choosing Fiji for a Trip
Pros of a trip to Fiji:
Snorkeling is world-class. Fiji is famous for the soft coral along the Somosomo Strait, which provides divers with some of the best snorkeling conditions you'll ever find.
Prices are reasonable. Food, accommodations, and travel arrangements are all relatively affordable in this idyllic honeymoon destination, especially compared to Bora Bora.
There are more choices for where to stay. Boasting 300 islands means Fiji has many different areas to explore and spend a few nights.
You can fly directly to Fiji. Some locations in the USA allow you to fly direct and, even if you have a layover, your plane will land in Fiji when you arrive.
Cons of a trip to Fiji:
You need to arrange travel by ferry ahead of time. It's pretty easy to island hop in Fiji, but you'll want to buy your ticket ahead of time. Boats follow itineraries and don't run 24/7, so waiting may delay your dream of hopping off the plane and jumping on a ferry if you don't book a spot.
Tropical storms can be deadly. The truth is, you need to take the tropical cyclone season very seriously. If you plan your trip from November to April, there's a real chance you can get caught in some intense weather.
Bora Bora: Best For Relaxing Getaways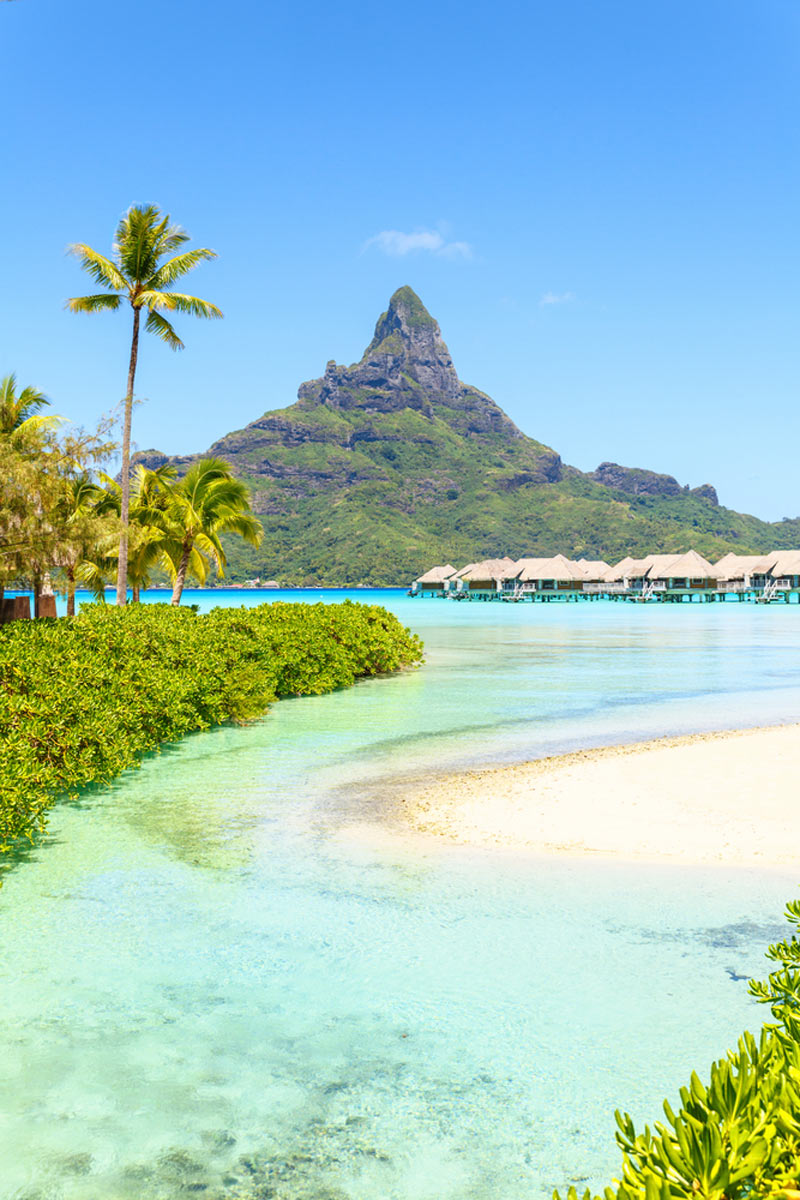 Planning a dreamy getaway and want to find the best luxury hotels with serene ocean vistas outside your overwater bungalow villa door? Bora Bora has cyan waters and white sands that stretch as far as your eyes can see.

It's the perfect location for couples (or singles) who want to get away from it all and experience relaxation and luxury for a few days or perhaps longer.
Northeast of New Zealand, by over 2,600 miles, this island is about as remote as possible. You can't fly directly here – the only way to arrive is via Faa'a International Airport (PPT) and then take another flight to Bora Bora Airport (BOB) before boarding a water taxi to your resort.
Climate, Weather, and Best Time to Visit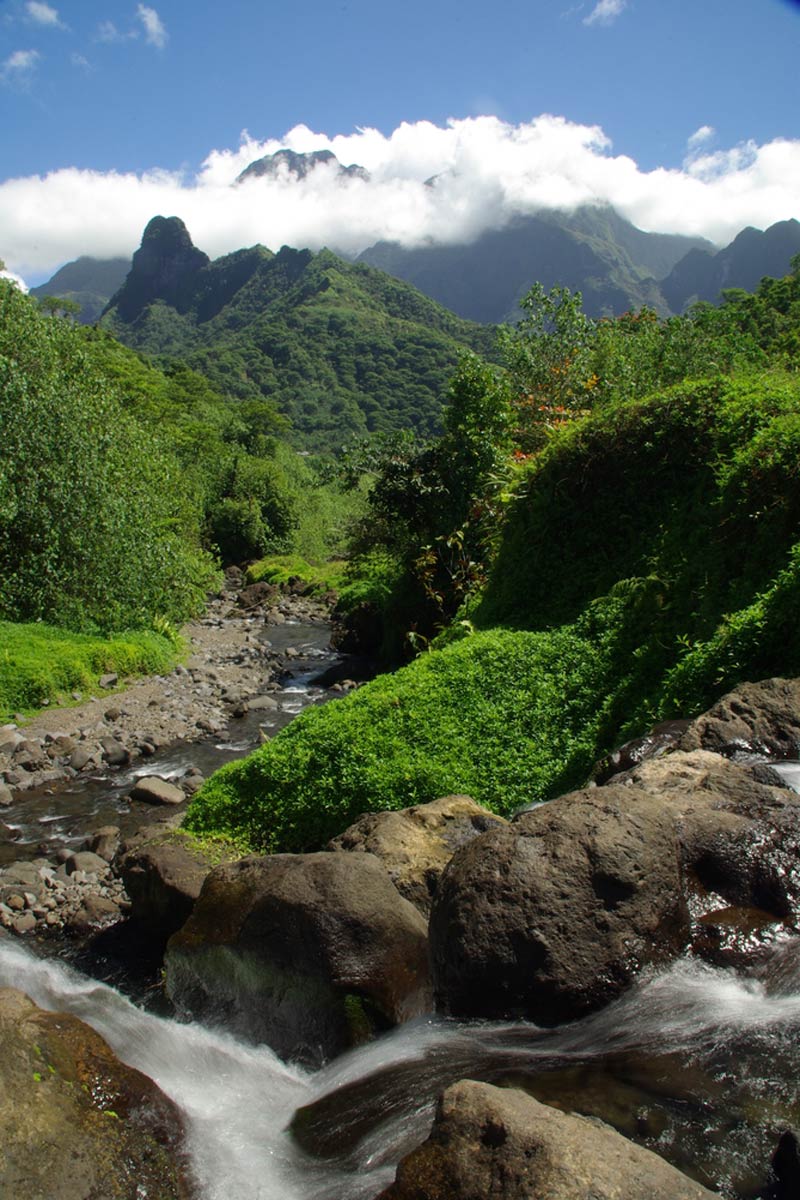 The weather in Bora Bora is spectacular (even the rainy season is pleasant), and tropical storms are rare.

Visit Bora Bora any time of year, but for lower – yet still relatively high – hotel rates, choose winter or spring.
Accommodations and Activities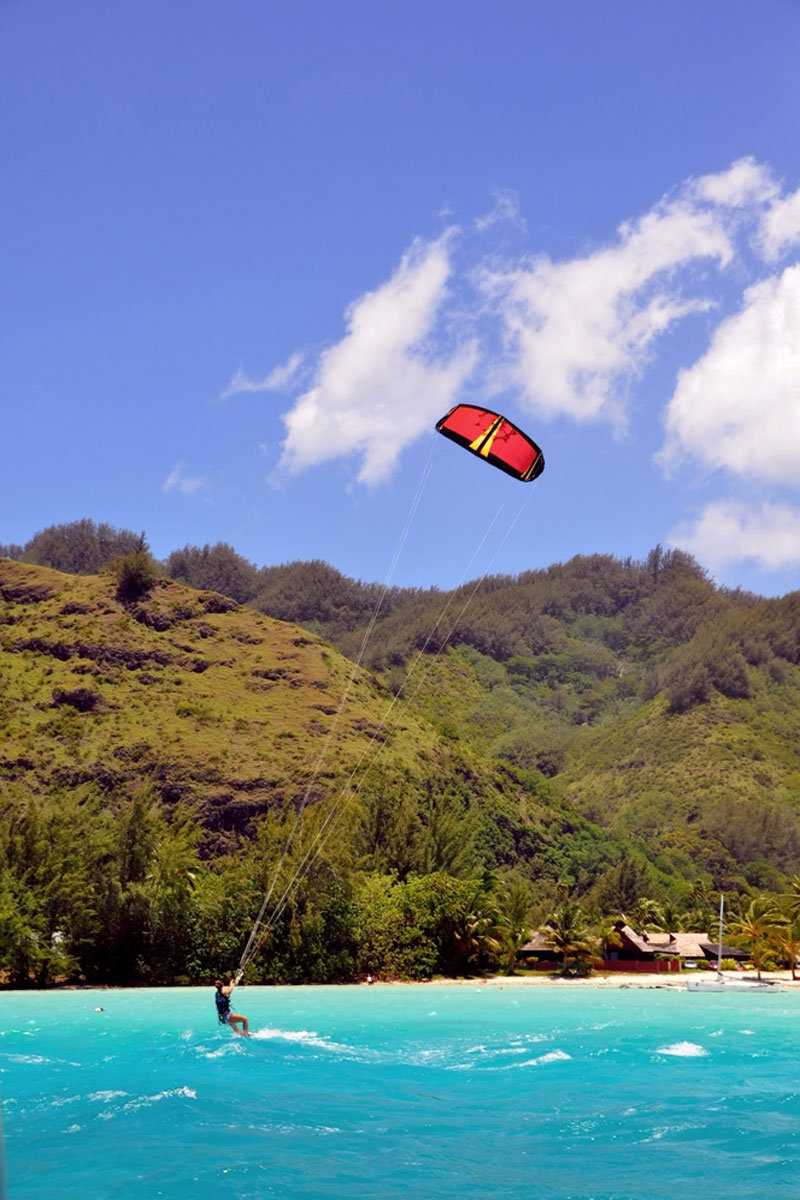 If you want a holiday where waking up in your overwater bungalow and swimming off from your private dock into the pristine South Pacific Ocean waters is your only planned activity, book a trip to Bora Bora.

To be fair, you can add some adventure and sightseeing, like hiking Mount Otemanu, visiting the Bora Bora Lagoonarium, or shopping for treasures at Tahiti Pearl Market. But when you come to Bora Bora, the resorts are the main attraction.

The Four Seasons Resort Bora Bora and The St. Regis Bora Bora Resort are the most famous resorts. But you can find plenty of other opulent accommodations on this island, too.
Pros and Cons of Choosing Bora Bora for a Trip
Pros of a trip to Bora Bora:
It's stunningly beautiful. The unique beauty of the volcanic mountains, pristine lagoon, and vast underwater beauty make Bora Bora an easy choice for a tropical getaway.
Relaxation is the main event. Few locations provide luxury hotels, perfect weather, and private beach access like Bora Bora.

Cons of a trip to Bora Bora:
No direct flights. Flying into Papeete and taking a water taxi is your only option (and it's a bit pricey), but what better way to begin your honeymoon in Bora Bora than approaching the island paradise by boat?
Bora Bora is just one small island. One factor to consider when weighing a honeymoon in Fiji vs. Bora Bora is how many islands you'd like to see. If you visit Bora Bora, remember it's a single island and not very big. That said, you can pair it with Tahiti, as they're only about 172 miles apart.
So, Which is Right for You? Fiji or Bora Bora?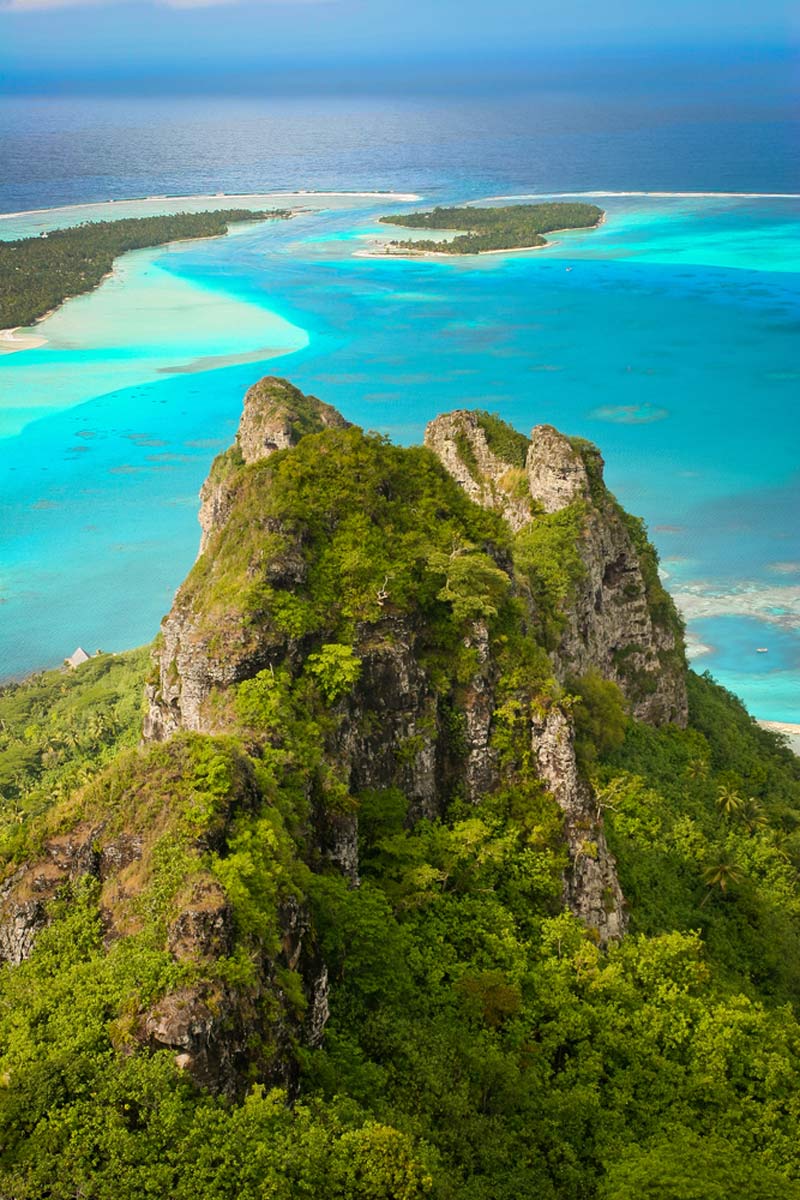 While both locations offer fantastic beaches, beautiful weather and high-end hotels, they also have stark differences. Now that you know about these two island paradises, you can plan the perfect trip.

Bora Bora is the ideal destination for the most luxurious romantic vacation (think remote setting with private beaches and in-room jacuzzis overlooking the South Pacific Ocean.) Fiji has many five-star accommodations but also hotels and vacation rentals for nearly any budget.

You can go snorkeling and diving at either location, but Fiji's soft coral and tropical fish put it in a league of its own.
If you can't decide and want to do both, you may wonder how far is Bora Bora from Fiji. Unfortunately, at nearly 2,000 miles apart, you can't easily combine the two into one holiday. So use our helpful guide to decide which location is best for you and plan your vacation in paradise.
Still Can't Decide? Read These