Planning your Jamaica honeymoon? Book the best resorts and experiences with this definitive guide.
Jamaica may well be the perfect honeymoon destination.
Outdoor activities abound – over and underwater – and perfect for a shared adventure. Stunning natural scenery, luxury hotels and a lively culture complete the picture.
An island as laid back as it is brimming with adventure, Jamaica is a destination for travelers who like a mix of island hospitality and natural beauty.
Discover why it should be your honeymoon location of choice, and how to plan the perfect honeymoon in Jamaica with this guide.
Why Honeymoon in Jamaica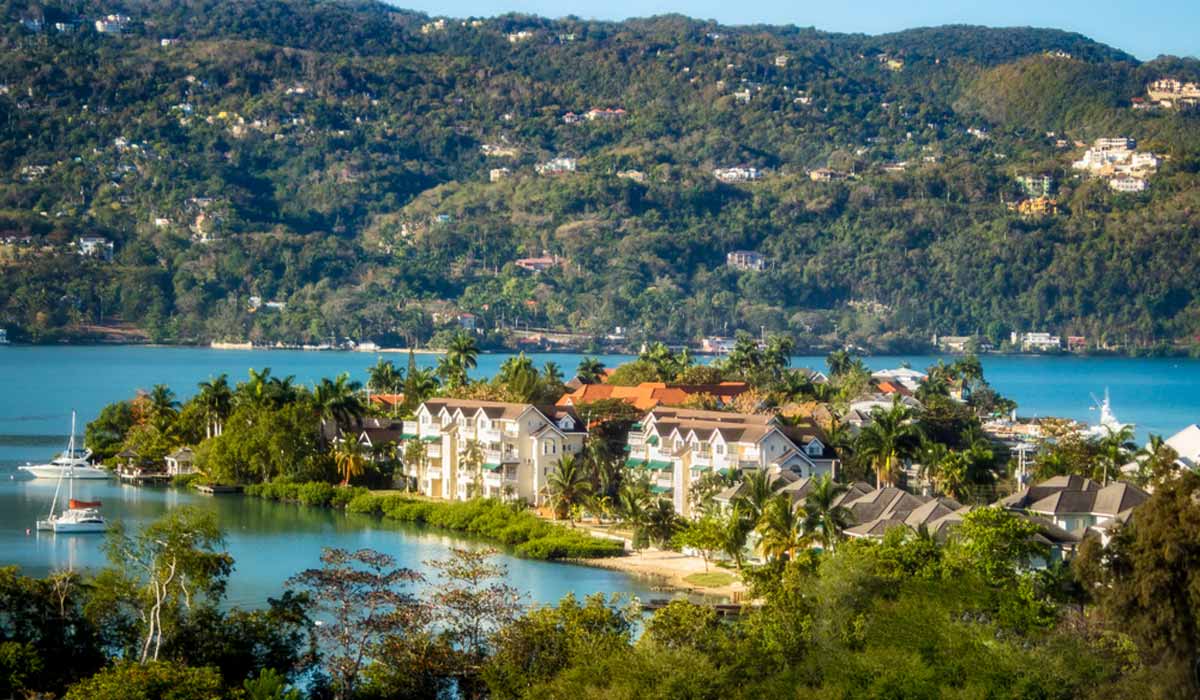 Are you looking for a honeymoon spot in the Caribbean with the perfect combination of outdoor activities, culture, and cuisine?
With its white sand beaches, clear blue waters and lush green mountains, Jamaica is one of the most beautiful islands in the Caribbean. Whether you want to relax on the beach, explore the island or party the night away, Jamaica has it all.
Add to that a wide selection of impressive resorts, you can see why Jamaica is the perfect destination for your dream vacation.
Best Honeymoon Hotels & Resorts in Jamaica
Couples Swept Away
Negril
$$$
Best for Enjoying Activities at the Resort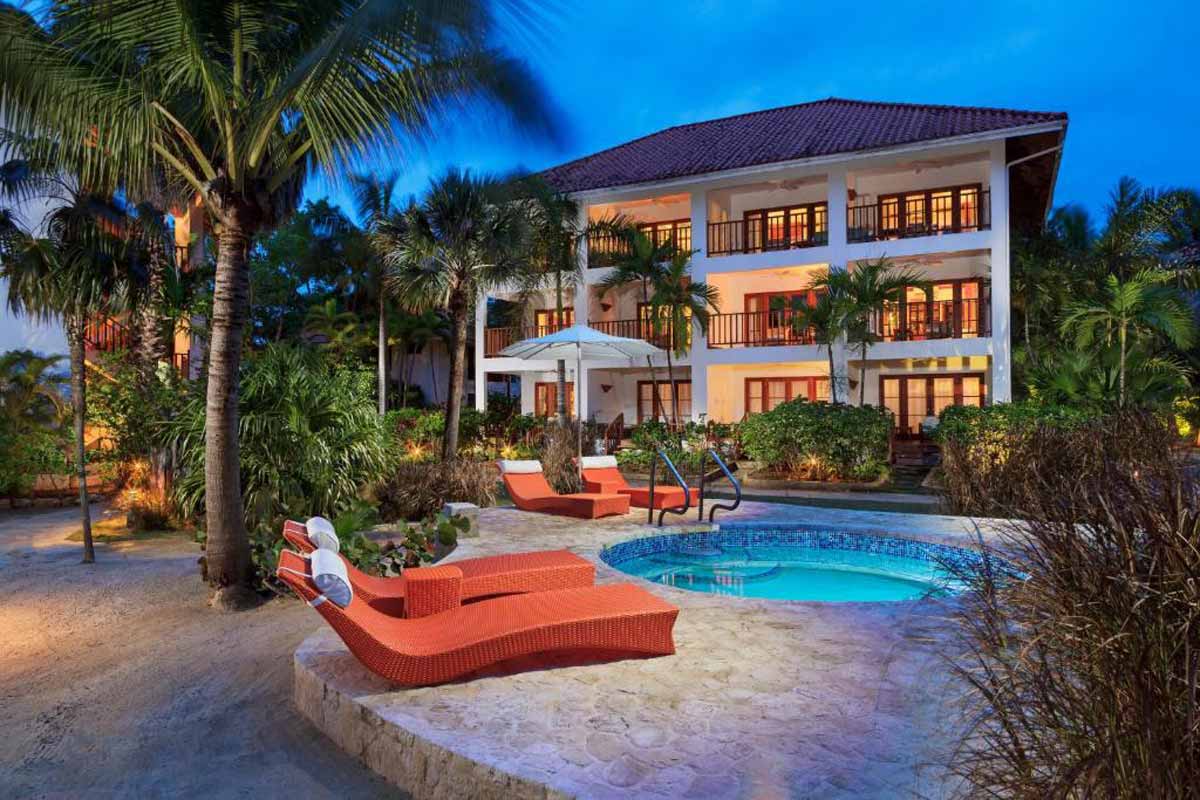 If you have a competitive streak, your all-inclusive Jamaica honeymoon at Couples Swept Away allows you and your spouse to test your skills at tennis, billiards, squash, and table games.
The on-site casino and nightclub keep the good times rolling into the evenings, where you'll get a taste of the nightlife on your Jamaica honeymoon without leaving the hotel.
Other fun includes cooking classes, movie nights, and concerts. You and your partner will have the trip of a lifetime at one of the liveliest Jamaican honeymoon resorts around.
Don't worry; there's plenty of relaxing here too. The airy suites have large double beds, spacious bathrooms, and modern amenities like charging stations and free Wi-FI to help you unwind and get ready for the next day.
S Hotel Jamaica
Montego Bay
$$$
Best for an All-Inclusive Jamaica Honeymoon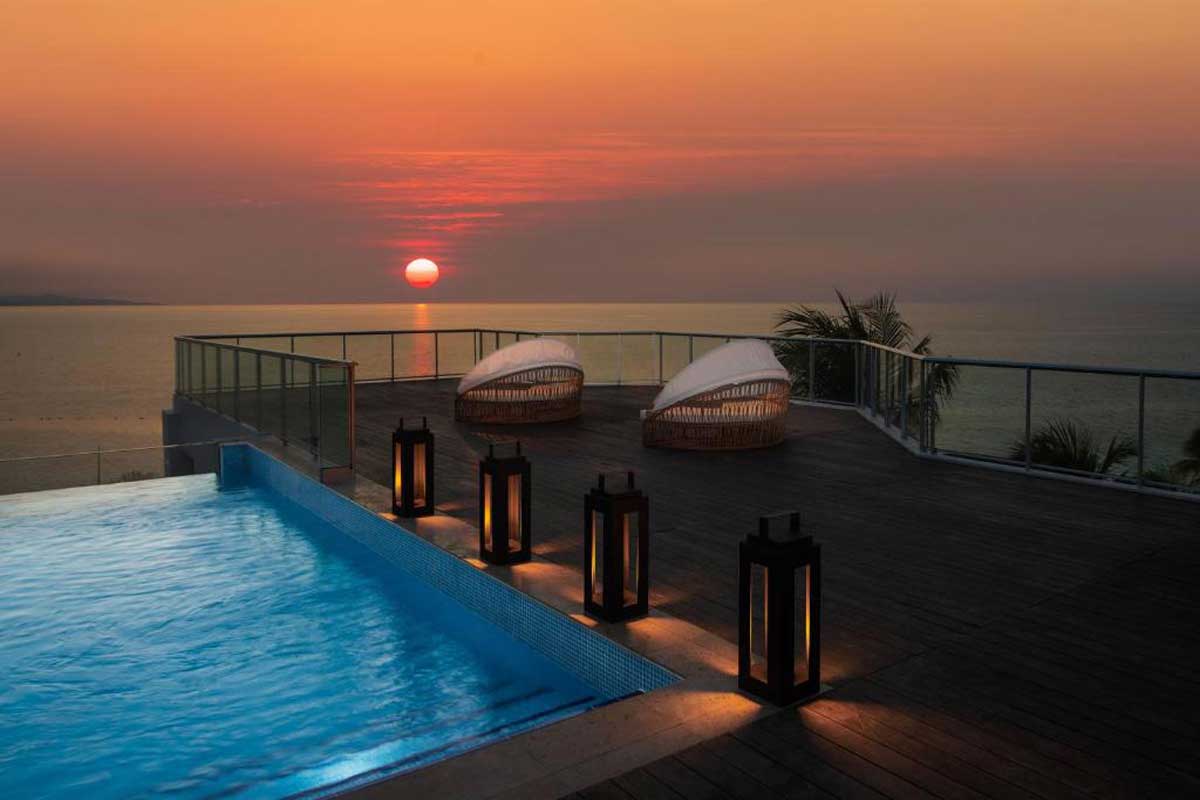 If you want a Jamaica honeymoon all-inclusive resort where you can get top-notch island hospitality and comfort, consider the S Hotel Jamaica.
You'll enjoy a delicious breakfast buffet, outstanding service, beach or pool access, and a convenient wake-up service.
The spa features the Irie Baths, where you can relax and recuperate in subterranean pools that evoke ancient spas.
You and your spouse can also visit the outdoor pools when ready for an afternoon in the sun. Enjoy some cocktails and snacks on the rooftop while you people watch down at the famous Doctor's Cave Beach below.
The Fan Villa
Port Antonio
$$
Best for a Honeymoon in the Jungle
About one mile up the hills from the beaches of Port Antonio is one of the best honeymoon destinations in Jamaica. Surrounded by the lush jungle landscape of the Blue Mountains, The F.an Villa is everything you can dream of.
Wake up and enjoy ocean views and the bay below from the patio, living room, or while lying in the king-size bed.
You'll also have access to a full kitchen. Still, we highly recommend arranging the breakfasts and dinners from the excellent kitchen staff ahead of time.
You'll want to book a stay at The Fan Villa for a genuinely amazing Jamaica honeymoon off the beaten path. The location is relatively remote, so you'll have to hire a driver or head to the hotel during daylight for the safest experience.
Bahia Principe Luxury Runaway Bay
Runaway Bay
$$
Best for a Relaxing Jamaica Honeymoon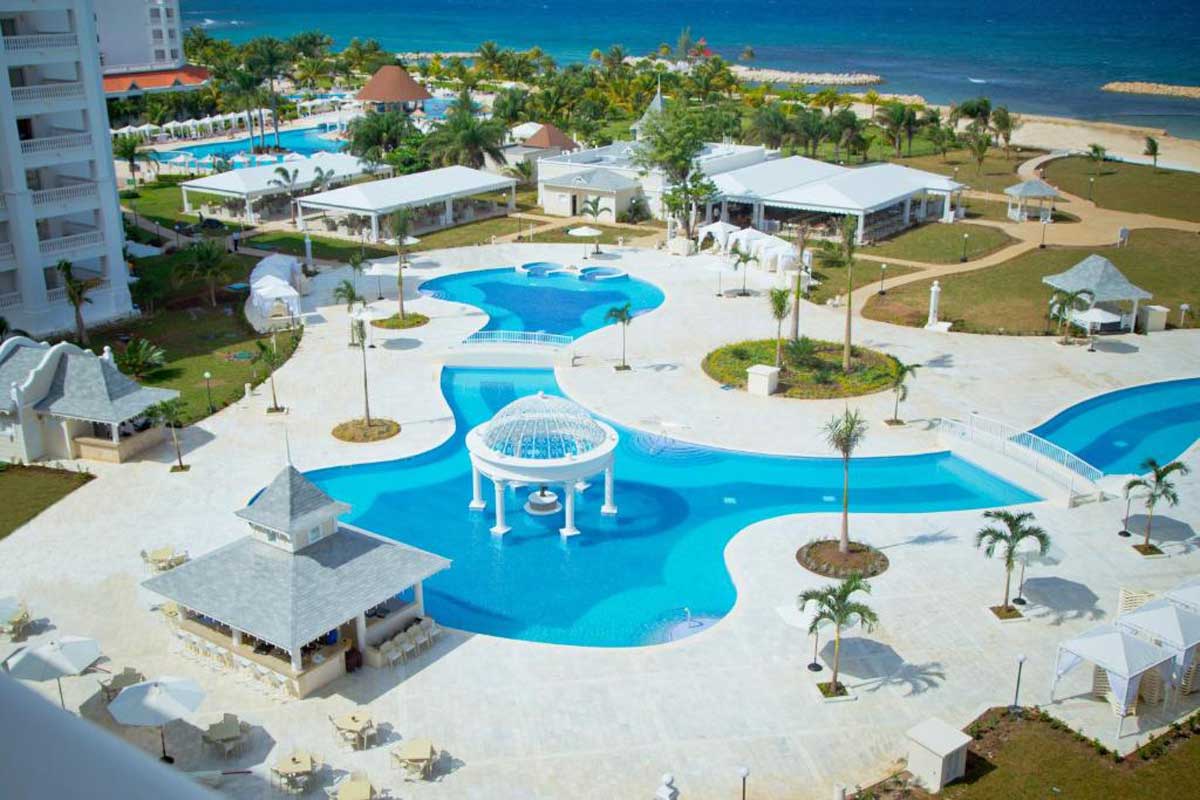 If you want a quiet week away, one of the best honeymoon destinations in Jamaica is Bahia Principe Luxury Runaway Bay. The large adults-only resort has a large swimming pool and plenty of space to spread out at the serene beach in Runaway Bay.
Rooms here are large and feature spacious balconies where you'll enjoy pleasant conversation while overlooking the gorgeous Jamaica honeymoon resort.
Head down to the pool for a private diving lesson, or use complimentary snorkeling equipment for up to 1 hour daily. When you've experienced enough fun in the sun, you can enjoy a game of badminton or tennis on the property.
Treat yourselves to one of several excellent dining options on-site. Picasso Restaurant is a favorite for many hotel guests.
Polkerris Bed & Breakfast
Montego Bay
$$
Best for a D.I.Y. Honeymoon in Jamaica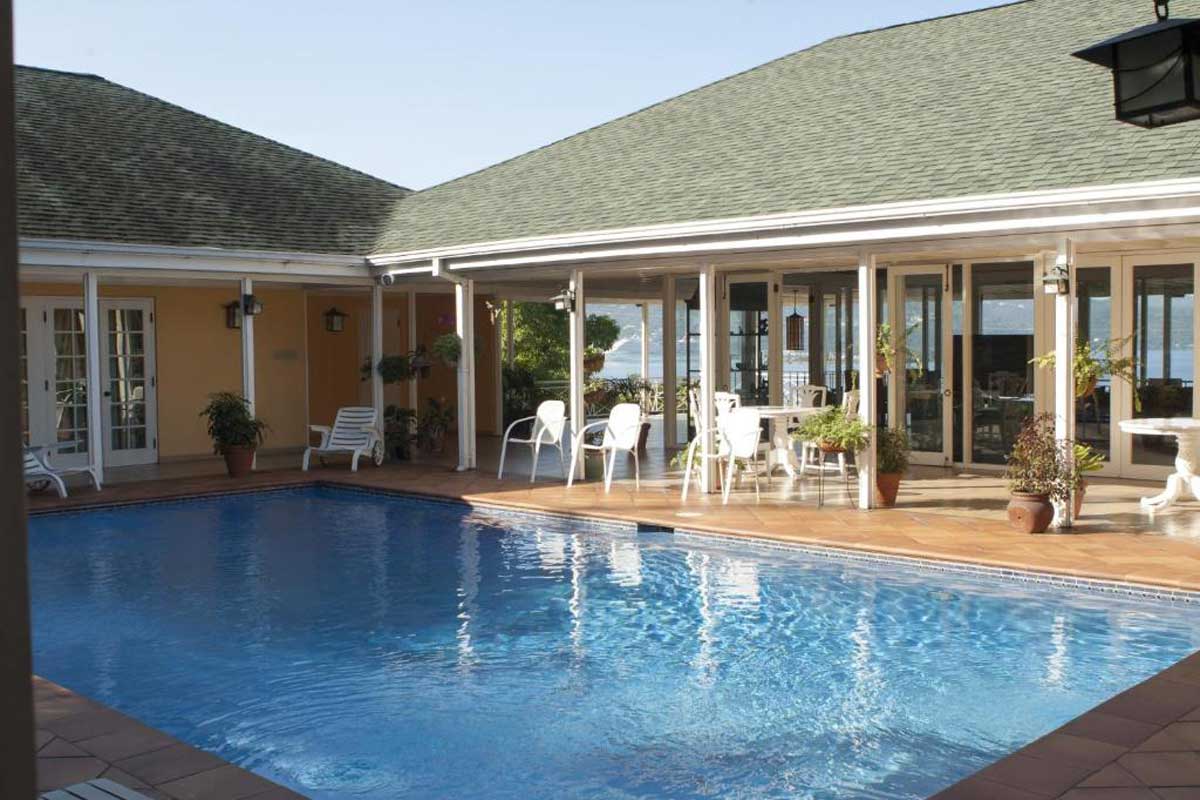 If you prefer having a low-key place to stay while exploring Jamaica honeymoon destinations outside the resort, you'll want to visit Polkerris Bed & Breakfast.
This Jamaican honeymoon destination is ideal if you want to venture out independently rather than remain at the resort.
This small 6-room property has staff that goes above and beyond to make your honeymoon in Jamaica special. But be sure to take advantage of an excellent complimentary breakfast before your adventures.
The rooms are well-furnished, allowing enough space to settle in for the week. You and your spouse will wake up each morning and experience an extraordinary view of Montego bay from your private patio.
One of the best honeymoon spots in Jamaica for D.I.Y. travelers, you're just a short distance from a supermarket, shopping, and the best dining options in the area.
Forever Cottage
Robins Bay
$
Best for Honeymooners on a Budget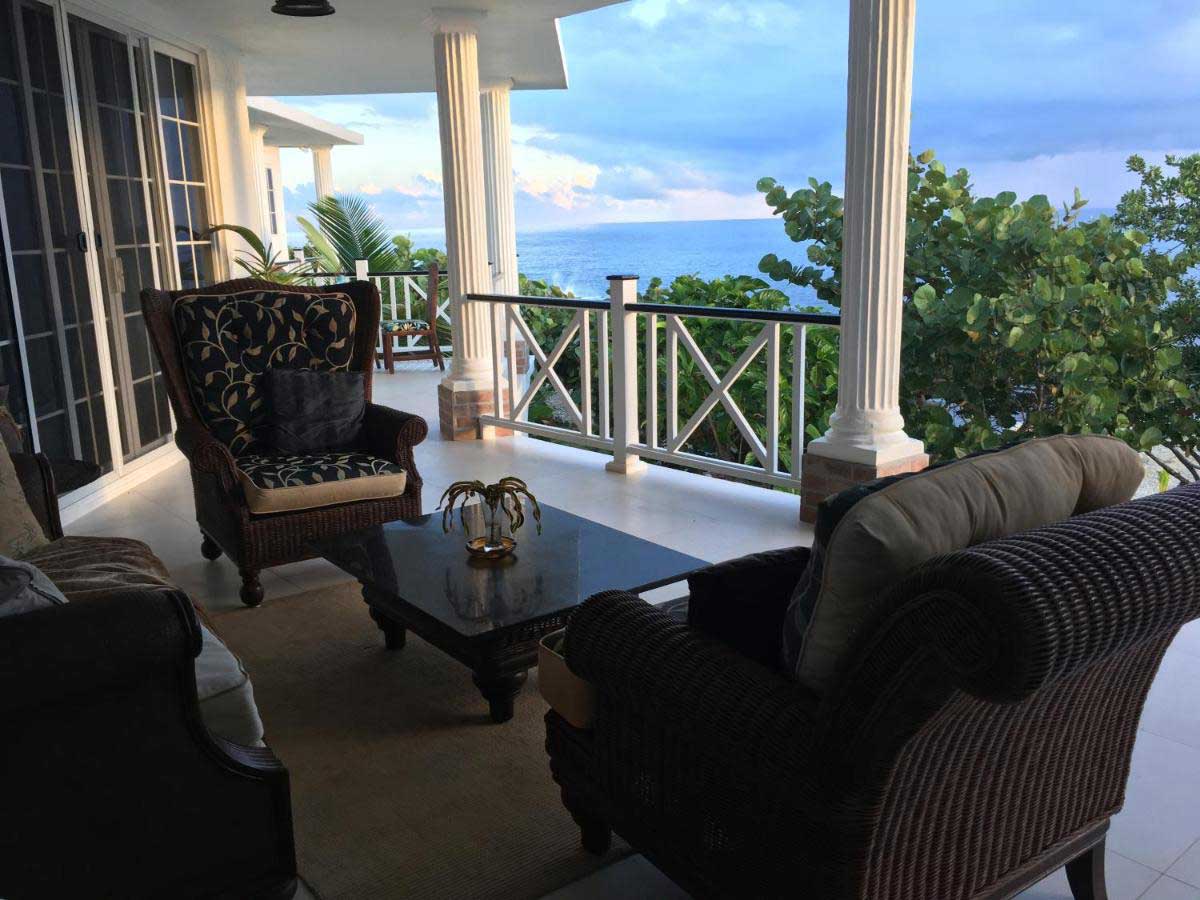 The Forever Cottage is a fitting place for you and your partner to start the first chapter of the rest of your lives.
One of the most affordable Jamaica honeymoon destinations we've found, you'll have no shortage of magic and romance.
Located near Robins Bay, this side of Jamaica is quieter, highlighting beautiful beaches and the Blue Mountains nearby. The hosts cook delicious meals on request, which you can add to your bill.
Rooms are comfortable and have great views from a balcony, complimentary WiFi, and all the essential toiletries. You'll have everything you need for a relaxing Jamaica honeymoon.
Jamaica Honeymoon Tips: What You Need to Know
How to Get to Jamaica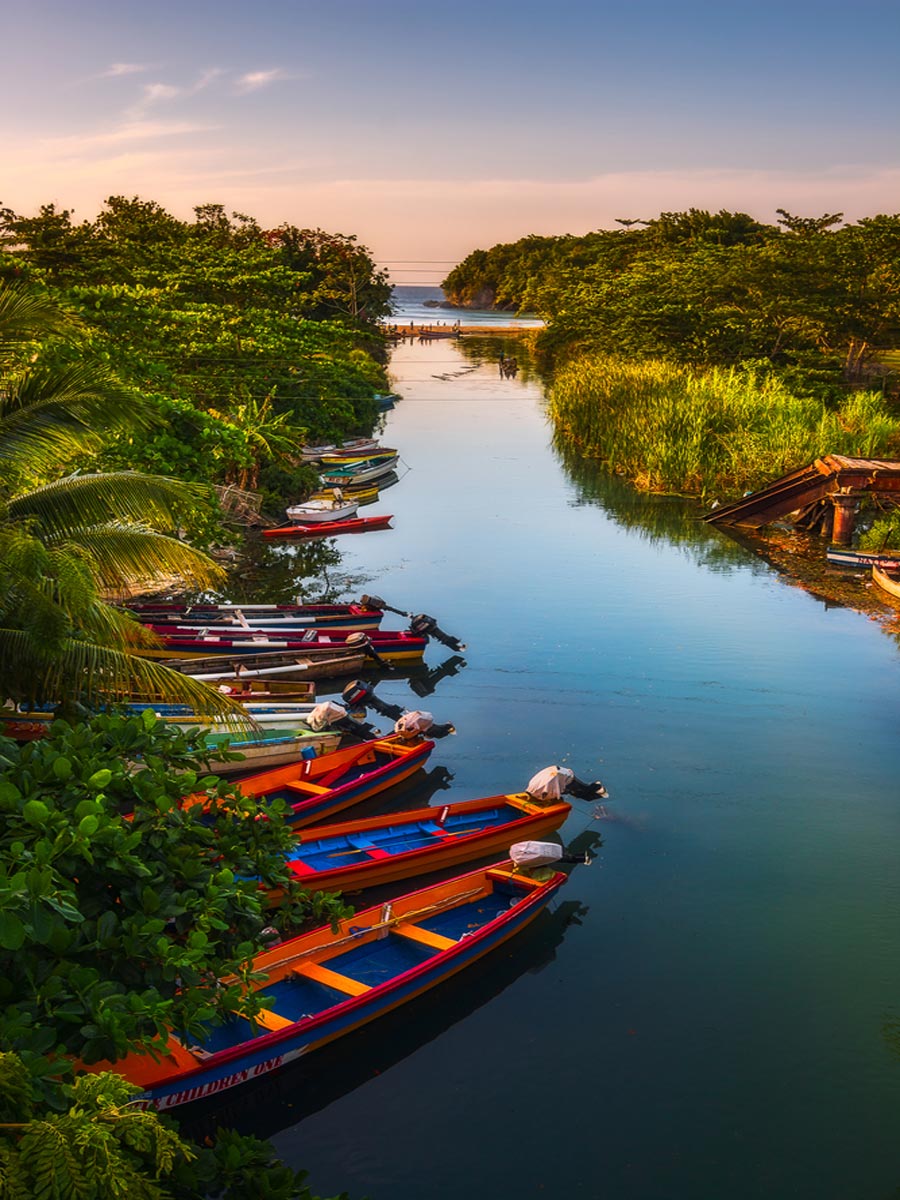 The best way to travel to Jamaica is by plane; however, there are ports for cruise lines throughout Jamaica.
The three main airports in Jamaica are Norman Manley International Airport (KIN), Ian Fleming International Airport (O.C.J.), and Sangster International Airport (M.B.J.). These airports will get you close to most Jamaican honeymoon resorts.
It's a long drive to some more secluded parts of Jamaica, but your driver's license from most countries is valid for up to three months if you choose to rent a car.
The Best Jamaica Honeymoon Destinations
Many Jamaica honeymoon resorts are only minutes from some of the most incredible destinations on the island. Let's look at some of our favorite locations and experiences in Jamaica.
Ocho Rios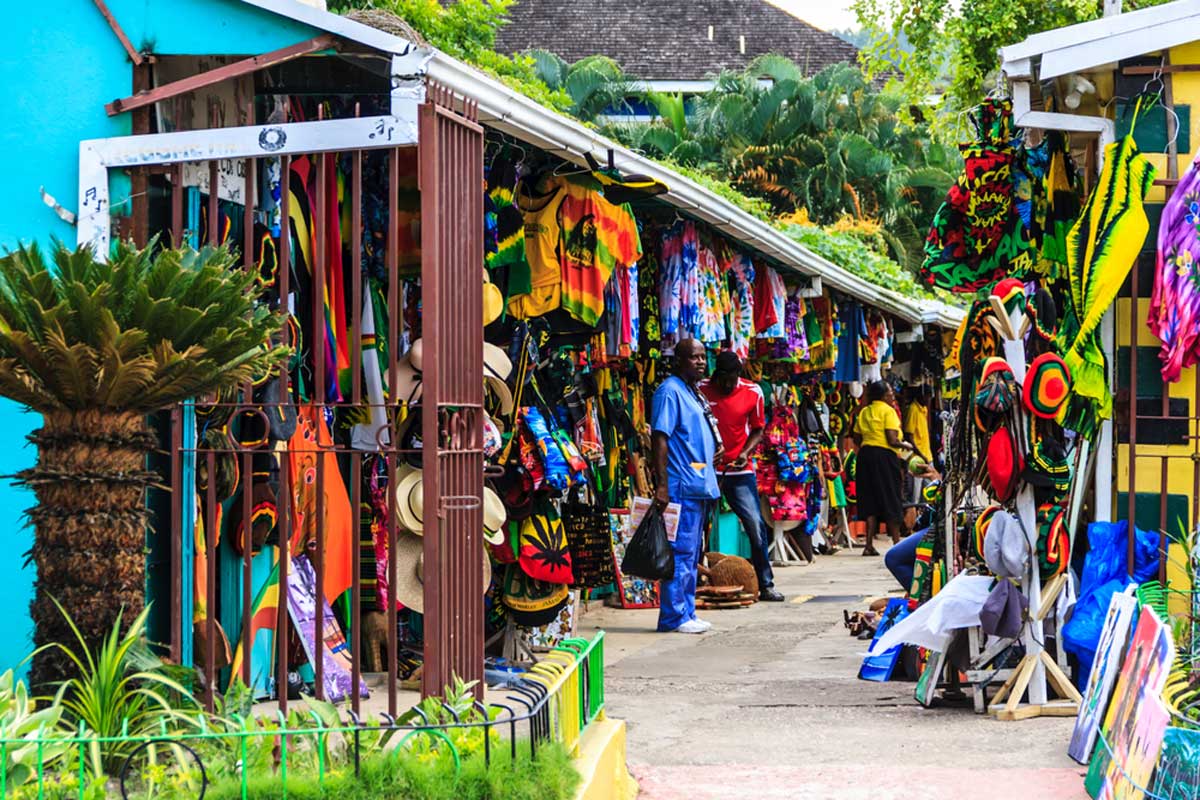 Head to Ocho Rios for a fun day to help you remember your honeymoon in Jamaica as truly special. The lively town sits adjacent to the Caribbean Sea and has no shortage of exciting options for ways to spend the day.
While we love to dine and drink at one of many great restaurants here, Ocho Rios offers some of the best nature on the island just steps away.
Blue Hole is an unforgettable mineral spring with brilliant colors you'll dream about later. Hike up the nearby Dunn's River Falls & Park and see one of the most memorable waterfalls in Jamaica.
Bob Marley Museum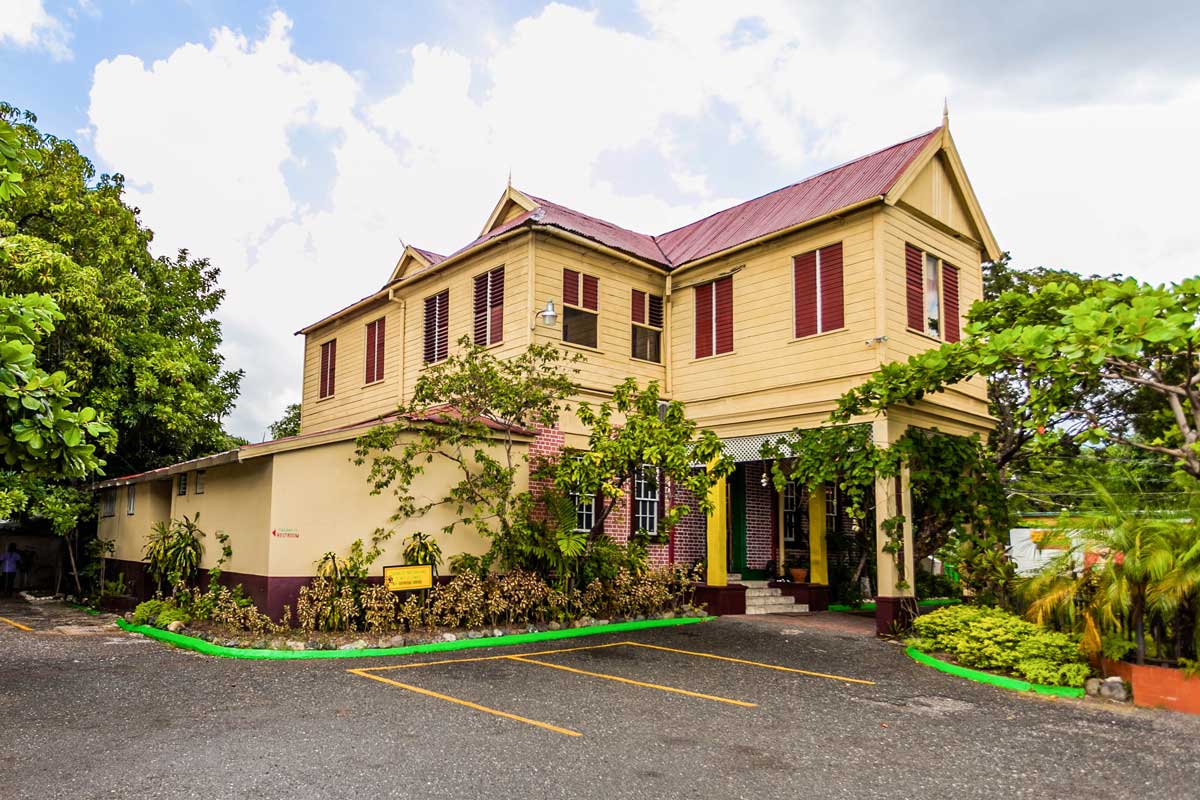 You can't honeymoon in Jamaica without listening to the island's legendary music.
Want a lesson about Jamaica's most famous musician? Head to the Bob Marley Museum in Kingston to see the reggae icon's property, where he lived a few years before his all-too-early death.
If you or your spouse are music lovers, you'll love the history and memorabilia here. Purchase classic records, marvel at old photos, and see Bob Marley's room exactly how he left it.
It's the perfect opportunity to spend the afternoon learning about one of Jamaica's most influential figures.
Doctor's Cave Beach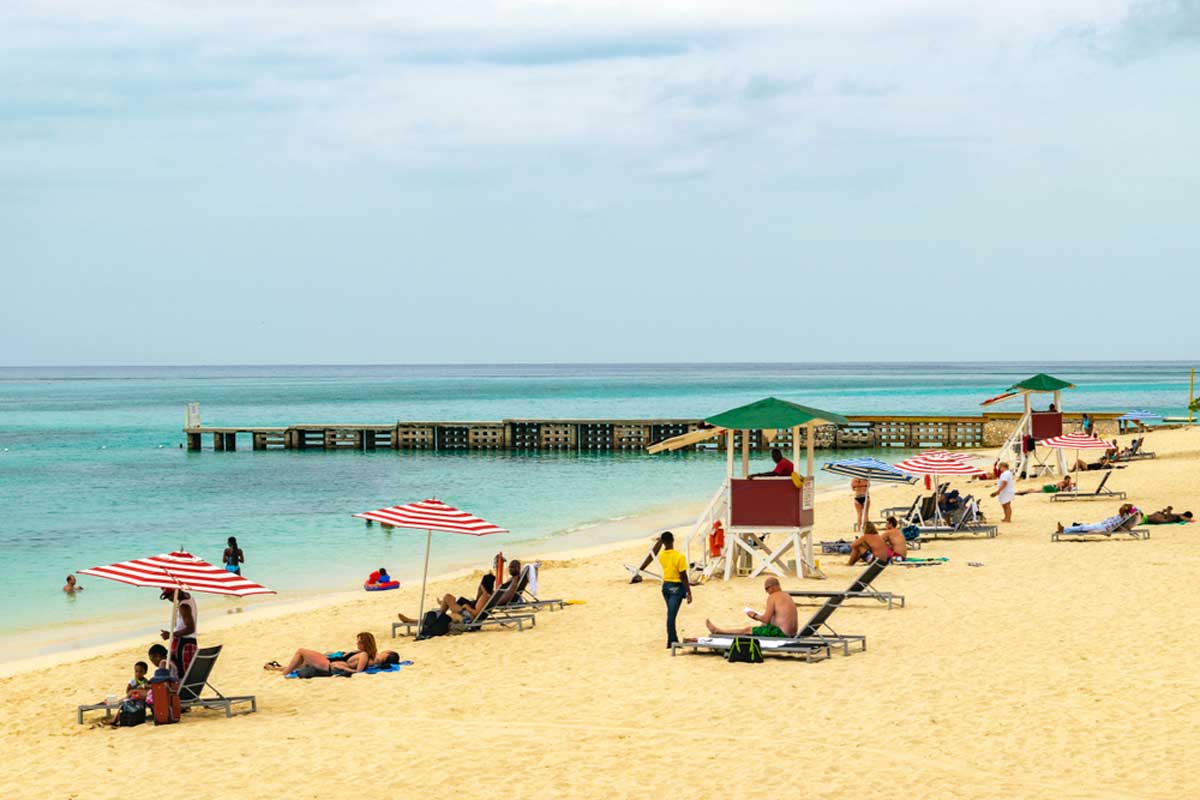 This far into a guide to Jamaica honeymoons and no beaches? Don't worry; we know some great locations for water activities around the island.
Doctor's Cave Beach is one of the best spots in Jamaica to snorkel, sunbathe, or swim.
You'll find a gorgeous coral reef only steps from the shores, where you can catch glimpses of dozens of tropical fish and rays.
The waves are gentle, the water is comfortably warm, and the sand is soft. Entrance is $6 per person.
Seven Mile Beach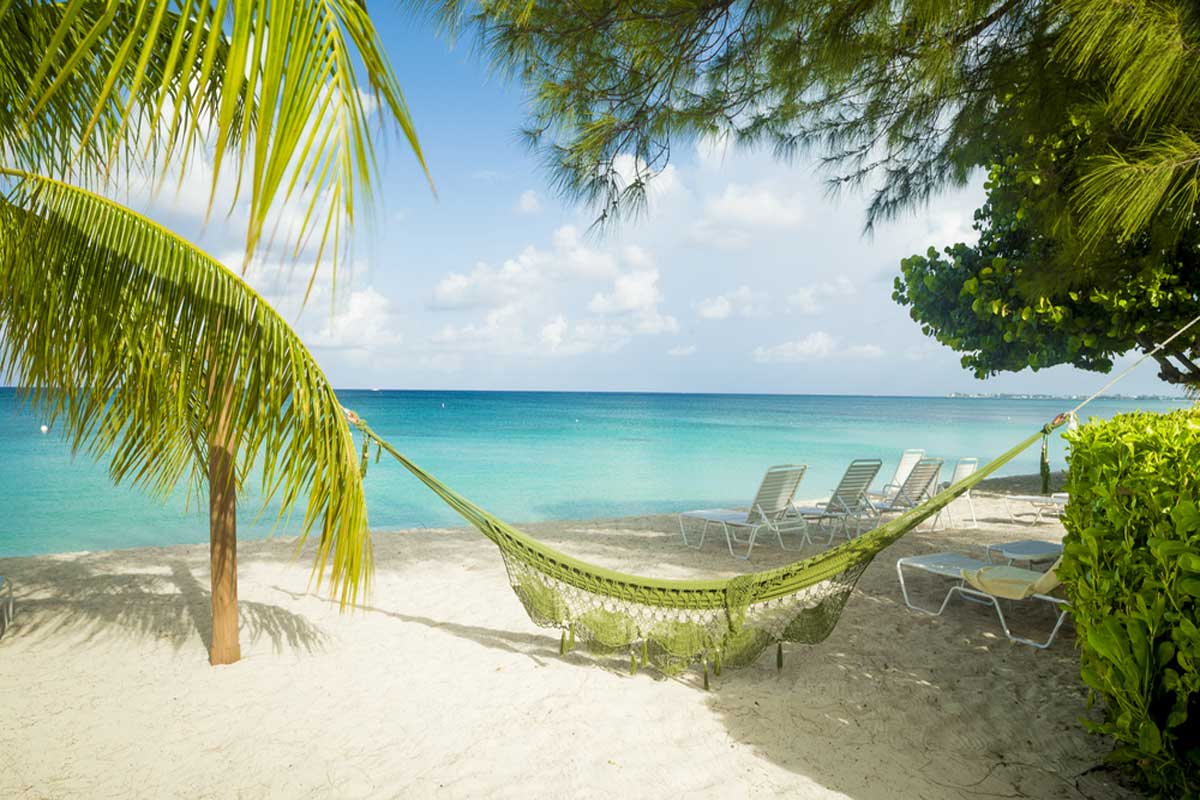 Ok, some things are still free. And one of the best honeymoon destinations in Jamaica, Seven Mile Beach, offers you some top-notch snorkeling and fun in the sun – and it's gratis.
You'll see locals and tourists, especially on the weekends, as this is one of the best beaches in Jamaica.
There are plenty of great locations to scuba dive or snorkel, but if you want to do something thrilling on your Jamaica honeymoon, Seven Mile Beach offers plenty.
Try parasailing, kayaking, or going on a party cruise and see why Seven Mile Beach is one of the best honeymoon destinations in Jamaica.
Blue and John Crow Mountains National Park
If you want to climb some of the tallest mountains in the Caribbean (or look at them from below), visit this UNESCO World Heritage Site on your Jamaica honeymoon.
The hike is kind of epic (it will take you and your spouse over four hours to get to the top), but isn't your honeymoon supposed to turn you into legends for a week?
There are also several nature walks along the trails where you can bird-watch, see waterfalls, and try a cup of the famous Blue Mountain coffee not far from the national park.
Boston Beach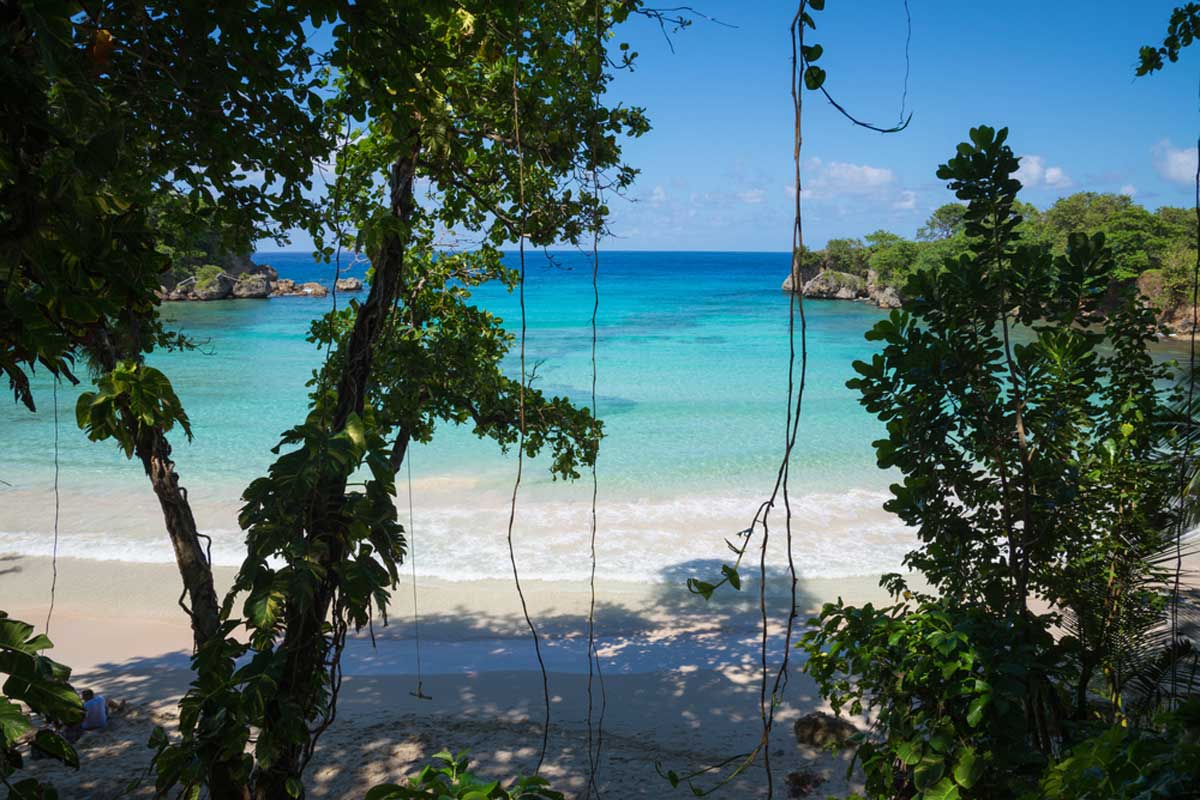 Jamaica's beaches are known for their beautiful clear blue waters, golden sands, and warm temperatures. But if you want to discover one of the best honeymoon spots in Jamaica that offers a different beach experience, try Boston Beach.
This is the place to go if you and your life partner like to surf. The waves here are suitable for surfing nearly year-round, but there are other reasons you'll want to visit.
Boston Beach is also the home of jerk cooking. Tuck into the flavorful bbq that is one of the island's culinary Jamaica's claims to fame – the spicier the better.
When's The Best Time to Visit Jamaica?
Jamaica is beautiful year-round, but the weather from December through April is particularly appealing as it's outside of hurricane season and the weather is at its warmest.
How Long to Spend on Your Jamaica Honeymoon?
A honeymoon in Jamaica will most likely feel too short, no matter how much time you spend here. We recommend spending 5-10 days on your Jamaica honeymoon, but even longer if you can afford to.
How Much Does a Jamaica Honeymoon Cost?
Jamaican honeymoons range in price depending on where you're staying. Peak season is more expensive but gives you the best chance of experiencing great weather.
Basic accommodations in Jamaica can run as low as $50 a night. Jamaica honeymoon packages at all-inclusive resorts typically average around $350- $600 a night.
Jamaica Honeymoon Resorts: Map
Honeymoon in Jamaica: Read Next