Discover the best all-inclusive honeymoon packages with this handy guide.
All-inclusive honeymoon packages are having a moment right now. Are you surprised?
There's no better way to kick back and relax than by booking a honeymoon all-inclusive package that takes care of all the important details. You know, things like candlelight dinners, tropical drinks on the beach, and live entertainment under the stars.
Ready to grab your swimsuit and sandals and book your dreamy getaway? Keep on reading and discover the very best honeymoon packages and all-inclusive resorts.
Why Choose an All-Inclusive Honeymoon Package?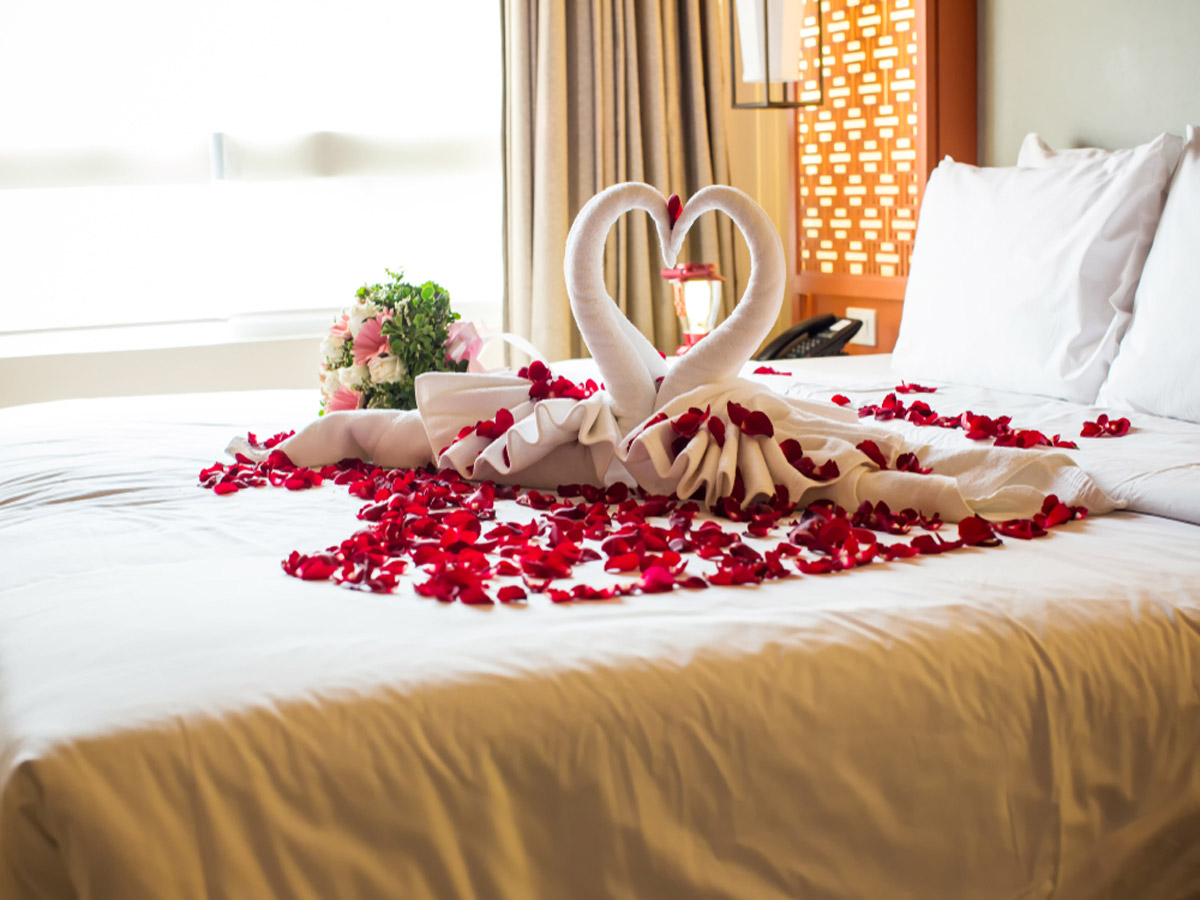 Some honeymooners are intent on planning everything themselves – and we totally get it.
But flying into your honeymoon destination, getting picked up at the airport, and having your hotel handle the rest just hits differently.
An all-inclusive honeymoon package is a perfect way to truly get some R&R on your post-wedding vacation. And if you're looking for the best all-inclusive honeymoon spots, you're in the right place.
What are you waiting for? Let's look at the perfect honeymoon packages for your romantic trip of a lifetime.
The Best All-Inclusive Honeymoon Packages
The Westin Reserva Conchal
$$$
Best for Beaches and Pools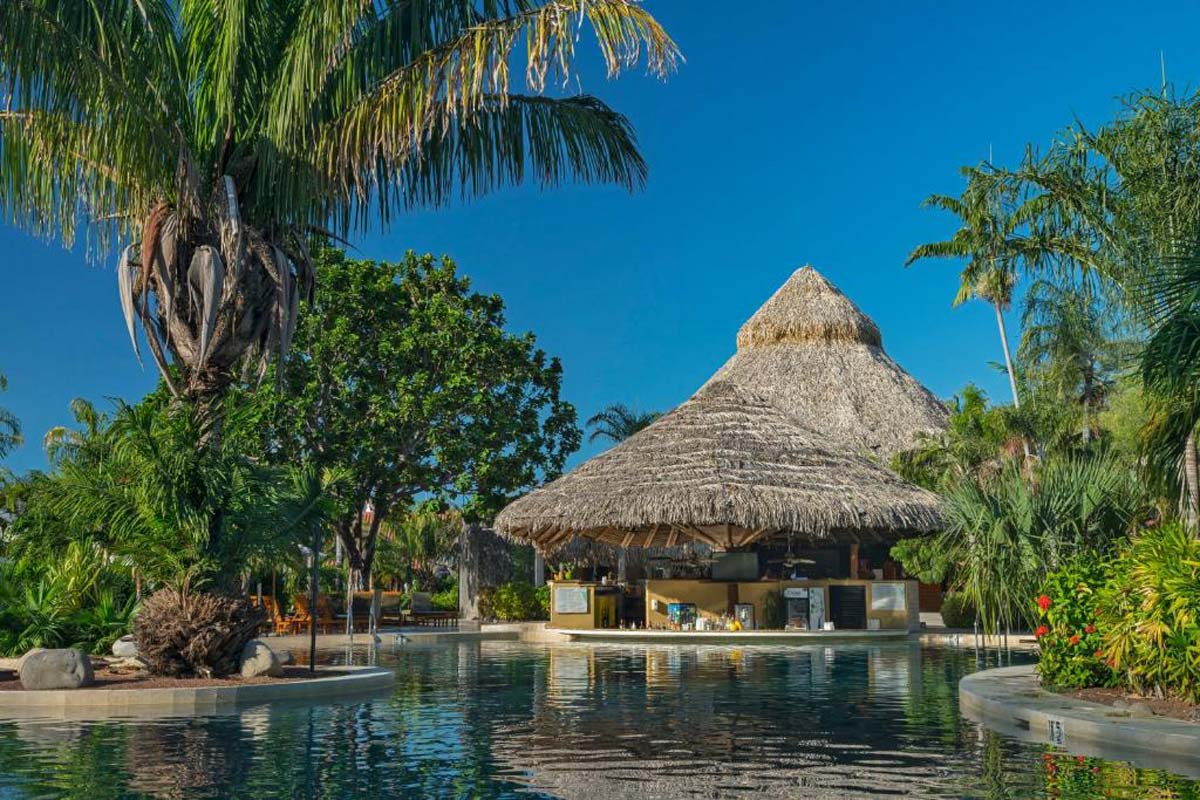 Want to lounge around in the sun at one of the best pools in Central America? That goes without saying, and The Westin Reserva Conchal has one of the top honeymoon all-inclusive packages anywhere.
Suites are available in a few sizes and styles, and you can select packages centered around the gorgeous golf course or spa.
Want to add a romantic dinner to your stay? Dine at the private Palapa, where you can get lost in the moment with a bottle of Veuve Cliquot in the serene jungle setting.

Does it get any better than this? We seriously doubt it.
Top Attractions
La Sabana – A steak house that is uniquely Costa Rican. We love the idea of eating regional food, and this hyper-local menu gives you a taste of ranch-to-table cuisine.
Reserva Conchal Golf Course – The crown jewel of this resort, the 18-hole course can be booked as part of your all-inclusive honeymoon package.
Mandarin Oriental Ritz
$$$
Best for a Honeymoon in the City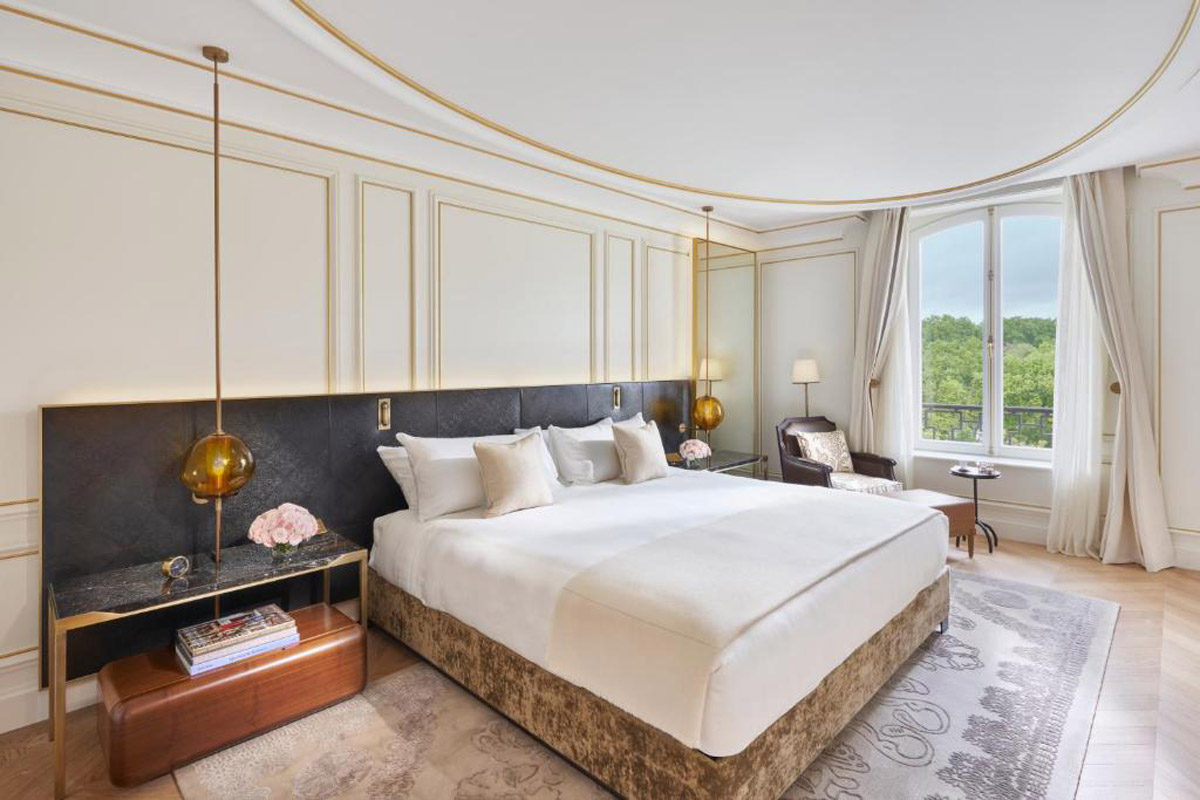 If you'd rather spend your honeymoon soaking up the arts and the sun, we think a honeymoon in Madrid is a stellar idea. And there's nowhere we'd rather spend a few nights in the capital of Spain than the Mandarin Oriental Ritz.
Want decadence and refinement? We're with you – and the accommodations here meet the expectations of the staunchest critics.
If you're looking for the best luxury all-inclusive honeymoon package, book a suite and you'll get a $100 or $200 dining credit each day.
Can we paint you the perfect picture of your honeymoon in Spain? How about having breakfast overlooking the Prado Musem from the lavish Ritz Suite… you'll be in love.
Top Attractions
Dessa – The 2-Michelin star restaurant offers unique and inventive cuisine.
Palm Court – Have afternoon tea under the stunning atrium.
Spa – The indoor swimming pool is spectacular. So are the luxury treatments… Sign us up.
Four Seasons Resort Bora Bora
Bora Bora
$$$
Best for a Luxury Honeymoon All-Inclusive Resort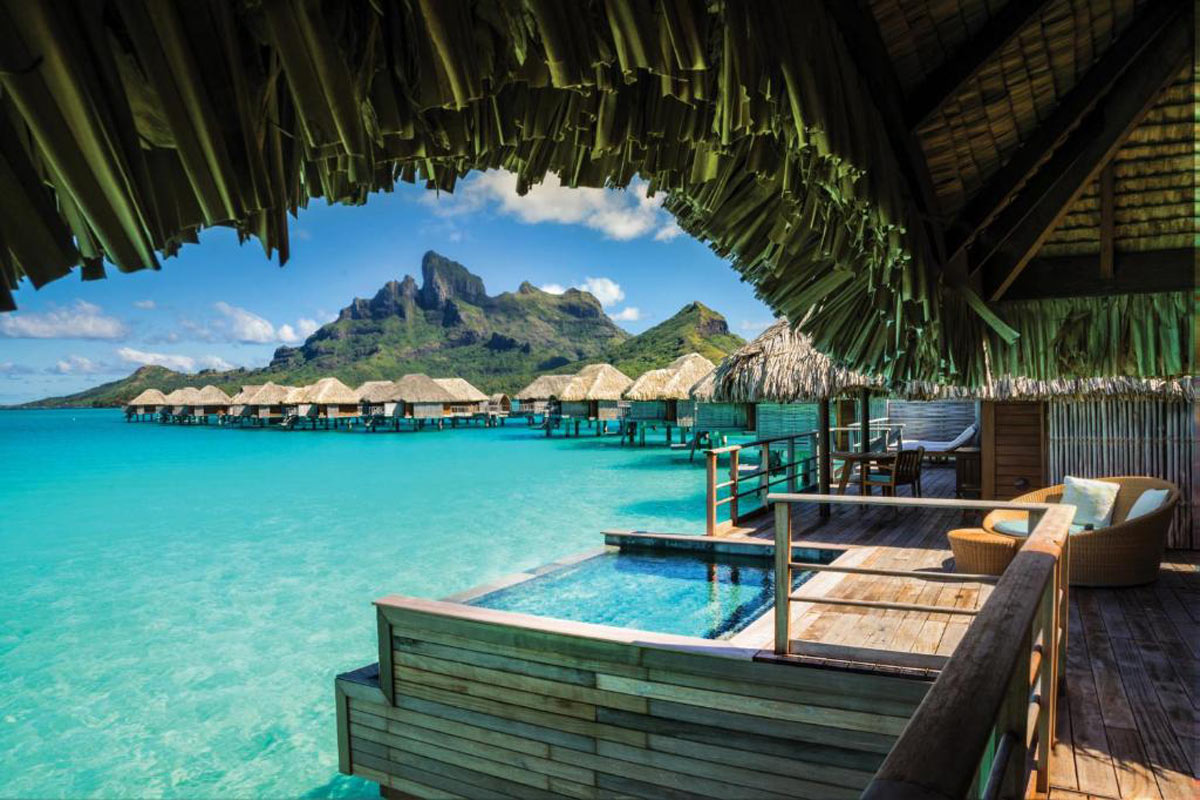 Four Seasons Resort Bora Bora personifies luxury on your unforgettable honeymoon in this tropical paradise.
Want the best all-inclusive honeymoon package in Bora Bora? Arrange your special occasion ahead of time and give your spouse the surprise of a lifetime.
How does breakfast in bed sound? What if we told you it was paddled to you by the incredible staff via canoe… This is just one of the many reasons we think this is an incredible all-inclusive honeymoon resort.
While we're still trying to find a fully all-inclusive resort in Bora Bora, there are plenty of great honeymoon packages at Four Seasons Bora Bora that will have you feeling plenty taken care of.
Top Attractions
Taurua Romantic Dinners – The 5-star staff pulls out all the stops during your romantic dinner on your bungalow terrace.
Bungalow Suites – Luxury accommodations on a private island in Bora Bora are a spectacle in their own right.
Skytop Lodge
Pennsylvania, USA
$
Best for Affordable All-Inclusive Honeymoon Packages in the USA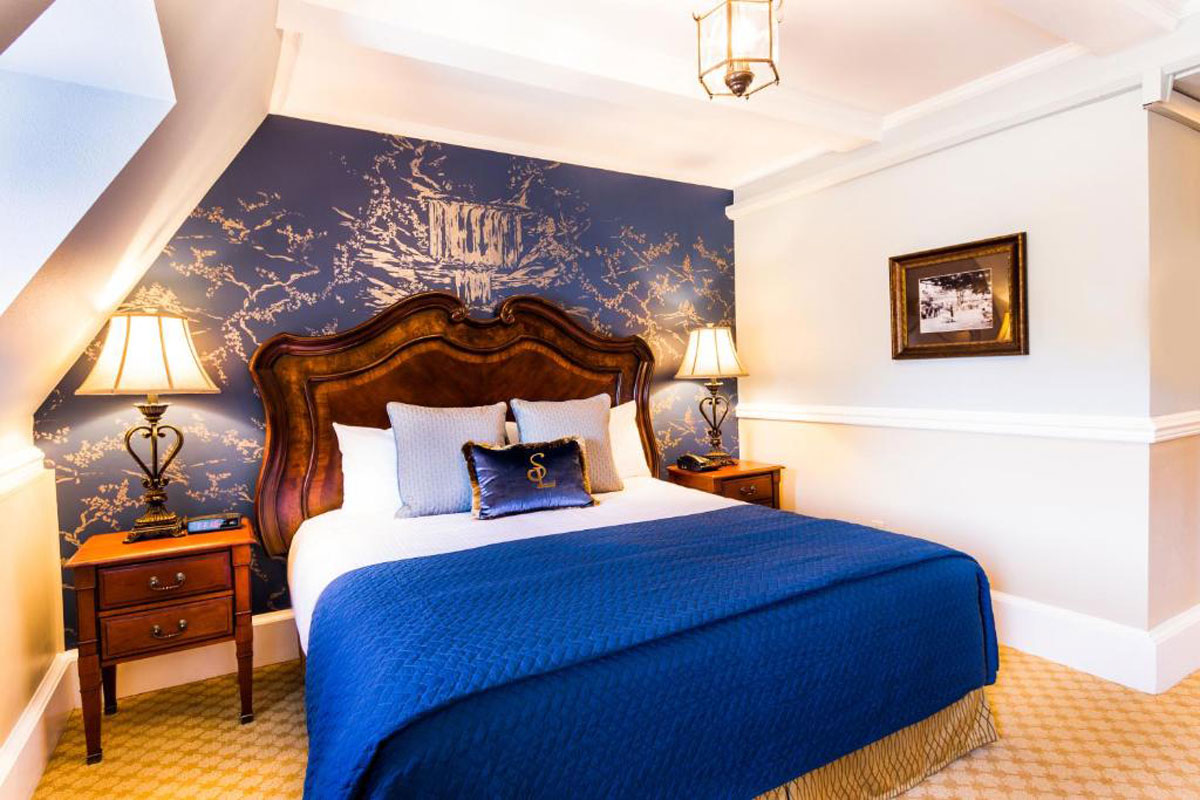 Skytop Lodge is a gem in the Poconos that's been luring honeymooners for nearly 100 years.
Recently featured as one of the best all-inclusive honeymoons in T+L Magazine, the Modified American Plan is one of those all-inclusive mountain honeymoon packages you'll remember for decades.
This plan lets you take your pick from several restaurants. The charmingly rustic decor is perfect for a unique honeymoon dinner. Just be sure to make reservations ahead of time.
Top Attractions
Outdoor Adventure – This is one of the premier affordable all-inclusive honeymoon packages in the USA for couples who want a dose of adrenaline on their romantic weekend. Snowshoeing, archery, and a treetop adventure course are all exciting activities you can add to your stay.
Windsor Restaurant – A favorite amongst honeymooners and nearby residents, you won't want to miss the delicious dinners here.
Skytop Mountain Golf Club – Famous spot for hitting the links since 1927.
Neptune Ngorongoro Luxury Lodge
Tanzania
$$$
Best for a Honeymoon Safari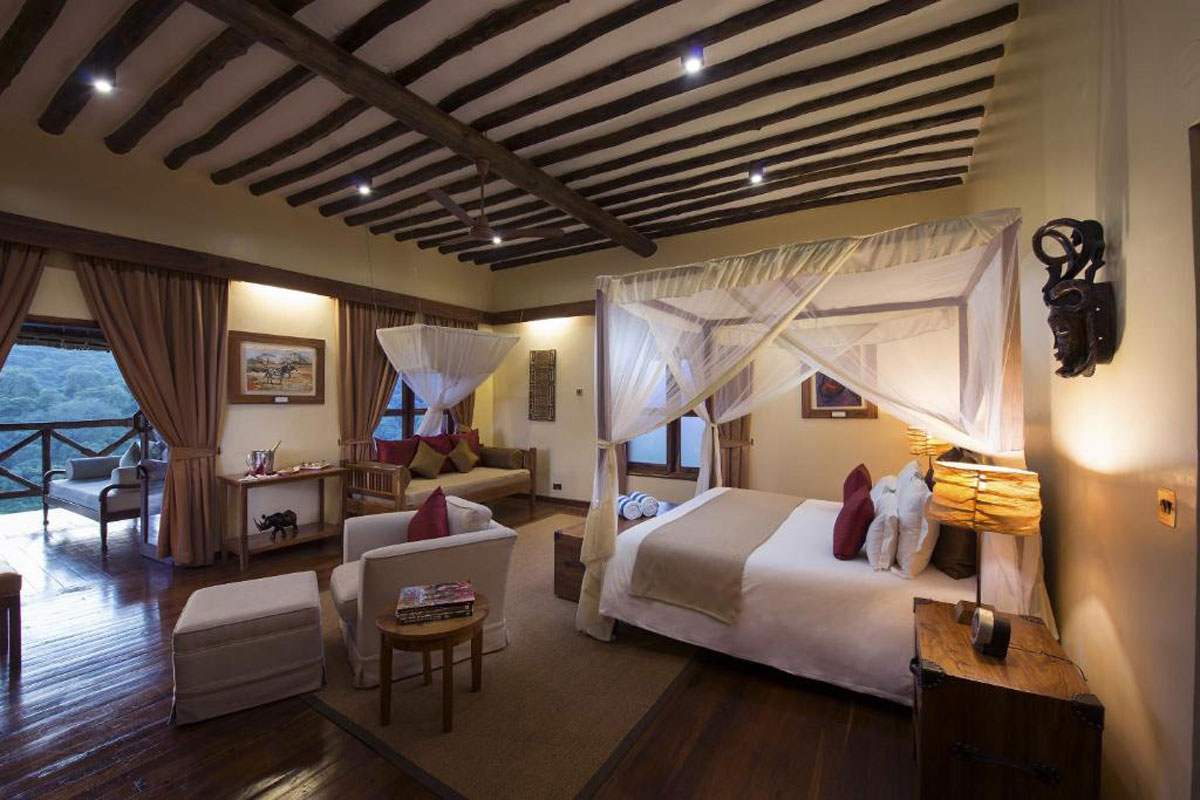 Want a pro tip for an adventure of a lifetime? We think a safari honeymoon is one of the coolest ideas for an all-inclusive honeymoon package like none other.
Just imagine waking up in a conservation area home to animals that most people won't ever see in the wild in their lifetime. Ready to book?
Neptune Ngorongoro Luxury Lodge is the best place to honeymoon when you want nature and luxury rolled into one tidy package.
Being in the wilderness is exciting, but it's also nice to have all the crucial details worked out ahead of time. You can arrange airport pickup, meals, and even groceries on this luxury safari retreat.
Your private suite and butler service will have you feeling like royalty on your all inclusive honeymoon package in Tanzania.
Top Attractions
Ngorongoro Crater – One of the premiere destinations in Tanzania is right outside your door.
Mvua African Rain Spa – Luxury spa located on site.
Bulgari Resort Bali
Uluwatu, Indonesia
$$$
Best for Island Luxury
Looking for one of our favorite ideas for an all-inclusive honeymoon package? Bulgari Resort Bali is an Asian honeymoon destination you can't miss.
No detail is left out, from the impeccable villas to the ridiculous infinity pool overlooking the ocean below.
The Ocean View Villas have a stylish simplicity that blends warm hardwood floors and furniture with deep shades of burgundy and bright, colorful accents on the pillows and bedding.
If you want an all-inclusive vacation like no other, book the "B. Indulged Staycation" package. Breakfast, cocktails, and fruit await you to sample throughout your stay.
You can also use a dining credit at the fantastic restaurants on-site.
Top Attractions
Bulgari Boutique – Treat your spouse to a gift from this exclusive boutique shop.
The Bulgari Bar – Cocktails with views of the Indian Ocean and the cliffside surroundings await you. Sounds perfect to us.
The Kahala Hotel and Resort
Hawaii, USA
$$$
Best for a Flight and Hotel Honeymoon Package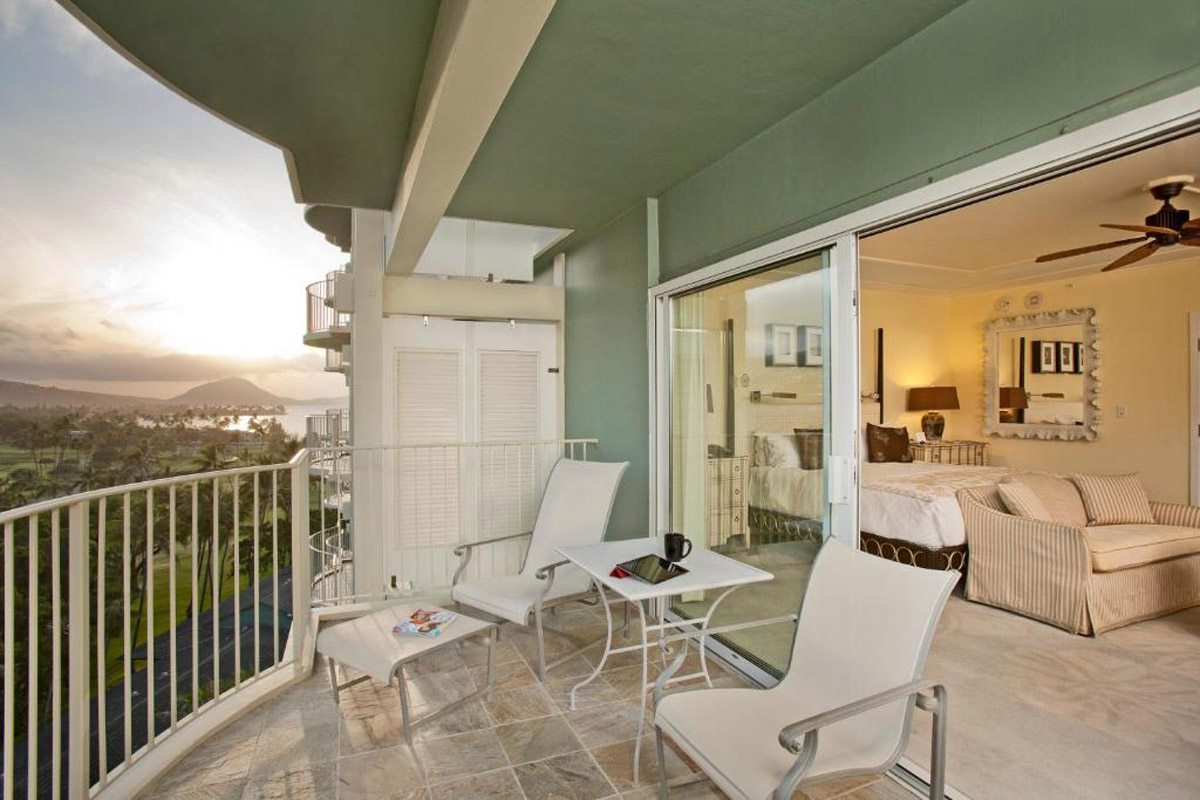 How does a Hawaii honeymoon package all-inclusive hotel with two boarding passes sound? Fantastic?…. We thought so.
The Kahala Hotel and Resort is in the business of making you relax – and they're really good at it.
Not only is the hotel one of our favorites for a honeymoon in Hawaii, but they have some incredible packages that do the heavy lifting upfront. The Airfare & Accommodation package is a top choice that allows you to book your flight and room simultaneously.
It's one of the best all-inclusive Hawaii honeymoon packages we know of – but you'll be on your own for meals. Not to worry, the cuisine from Chef Jonathan Mizumkami is worth every extra penny – as he earned his chops at The French Laundry.
Top Attractions
Hoku's Kahala – Incredible cuisine from Chef Mizumkami. We're impressed.
The Kahala Spa – A popular space with a Romance Package you won't want to miss.
Lily Beach Resort & Spa
Maldives
$$$
Best for Maldives Honeymoon Packages All-Inclusive Resort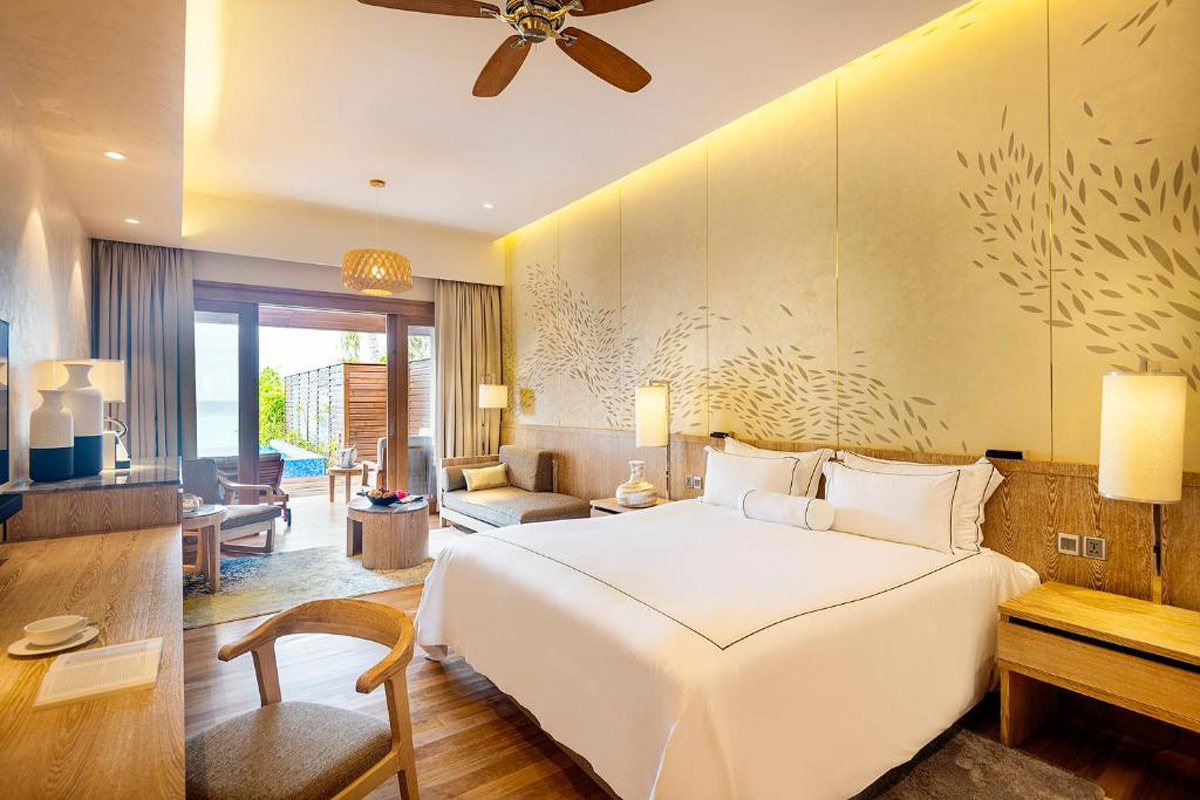 Want a private butler on your all inclusive honeymoon package? No, really, 24-hour service is just one of the many perks of a stay at the truly brilliant Lily Beach Resort & Spa.
If you want a lavish tropical honeymoon filled with decadent cuisine, world-class entertainment, and Tattinger champagne flowing like the gorgeous ocean waters outside – book the Platinum Plan.
There are plenty of activities from sun up to sun down as well. Try your hand at beach volleyball or tennis and see which of you has the competitive edge.
Top Attractions
Tamarind – The food is excellent, but it's the dining decks hanging over the Indian Ocean that's the real draw. Perfect for your IG stories.
Beach Suites with Jacuzzi – Any room at Lily Beach Resort is fantastic, but trust us – you'll want to go with an incredible beach villa with an in-room jacuzzi during your stay here.
Bungalows Key Largo
Key Largo
$$$
Best for All-Inclusive Honeymoon Packages USA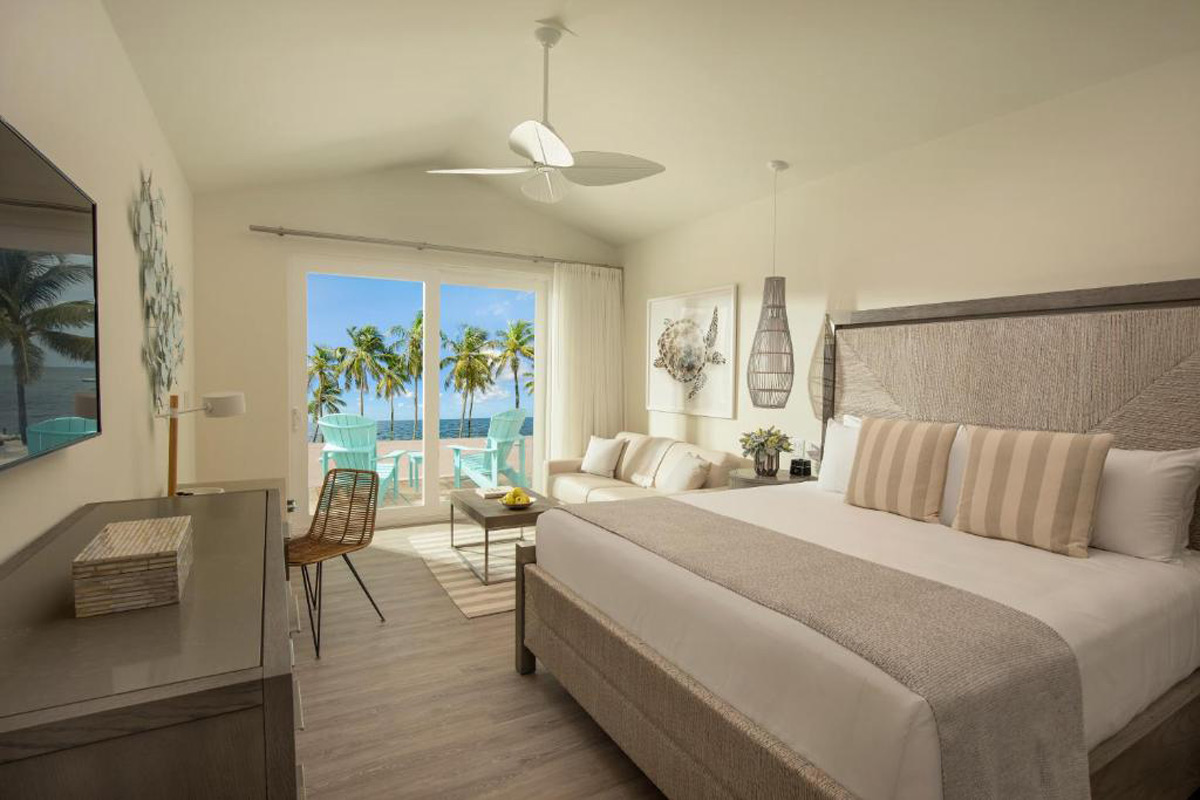 We love the Florida Keys, and one of our favorite places to honeymoon in The Sunshine State is in Key Largo.
24-hour service, complimentary transportation (when available), and any amenities you can dream of await you at Bungalows Key Largo.
Book a beachfront or garden bungalow and see what all the fuss is about. Your stylish digs are seriously perfect, with a private tub out on your veranda for romantic evenings under the stars.
Top Attractions
Dining – Have access to food and beverage from 5 different outlets during your stay. Want to splurge? Add a romantic seafood dinner at Bogie & Bacall's for an additional fee.
Outdoor Recreational Activities – If you want to head out for some fun in the sun, you can choose from swimming pools, yoga classes, beach cruisers, and snorkeling. Grab a cabana and see why it's one of the most popular Florida honeymoon packages at an All-Inclusive in Key Largo.
Fairmont Mayakoba All-Inclusive Package
Riviera Maya
$$$
Best for All-Inclusive Honeymoon Packages in Mexico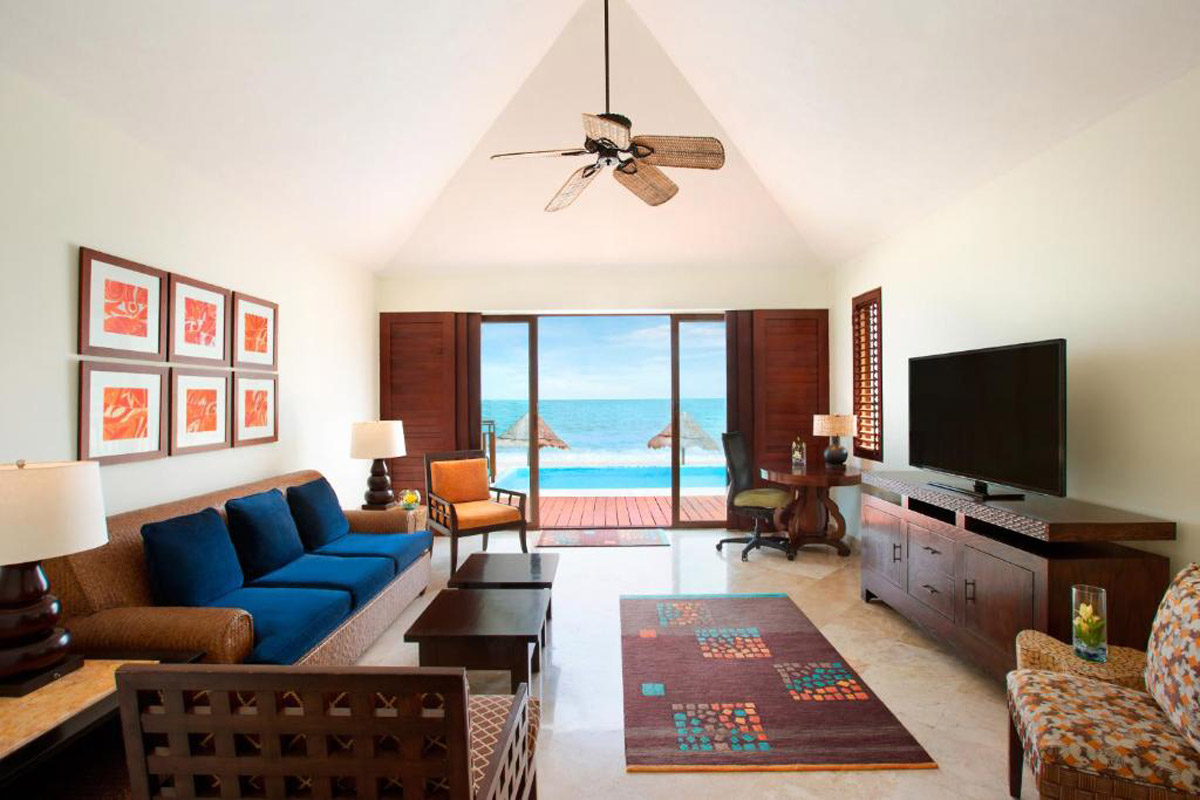 The Fairmont Mayakoba is one of our favorite all-inclusive elopement and honeymoon packages not only in Mexico but anywhere in the world.
But what makes this resort stand out from the rest?
Well, whether you want adventure, wining and dining, lounging at the pool, or all of the above – you'll find it here.
Want to have a wedding/honeymoon combo? You can get married on-site at one of several locations perfect for saying "I do." We think a wedding on the beach is the perfect idea for eloping on your all inclusive honeymoon package in Mexico.
Top Attractions
The Beach – Numerous activities await, including snorkeling, paddle boarding, or sipping cocktails and watching the waves.
Swimming Pools – Choose your vibes by the water from 1 of 5 pools, including a 10,000 sq. ft. "island pool" to the beachfront pool next to Las Brisas Restaurant.
Food Options – Fresh seafood, poolside cocktails, in-room dining, and a minibar are just a few of the superb choices.
All-Inclusive Honeymoon Tips: What You Need to Know
Here are some helpful hints when you book an all-inclusive honeymoon package:
Plan ahead to take advantage of sales and promotions. Try to book your trip during off-peak season for the best deals.
We know it's tempting to spend all your time lounging by the pool with unlimited cocktails, but save some time for exploring areas outside the resort.
Ask the concierge if there are any complimentary upgrades for honeymooners.
How Much Does an All-Inclusive Honeymoon Cost?
An all inclusive vacation can range from relatively affordable to a once-in-a-lifetime splurge.
In general, you can expect to pay between around $5,000 – $10,000 for your all-inclusive honeymoon to many parts of the world.
Looking for cheap honeymoon packages at all-inclusive resorts? You'd be surprised what a little research and timing can do for the price of your all-inclusive honeymoon package.
All-Inclusive Honeymoon Resorts: Map
All-Inclusive Honeymoons: Read Next