Dreaming of a Turks and Caicos honeymoon? It's time to make it a reality with this handy guide – where to stay and top tips you need to know.
Turks and Caicos. A bucket-list honeymoon destination for many.
This archipelago sits southeast of Florida, between the Bahamas, Haiti, and the Dominican Republic. In fact, there are eight main islands and dozens of smaller cays and islets to choose from.
But that's not all. With 200 miles of soft, sandy beaches throughout Turks and Caicos, it provides perfect viewing opportunities for the annual Humpback whale migration. Not to mention that the islands are also home to the world's third-largest barrier reef system with some of the clearest waters.
This magical chain of islands is the perfect honeymoon destination. If you're ready to book your honeymoon to Turks and Caicos, keep reading.
Why Honeymoon in Turks & Caicos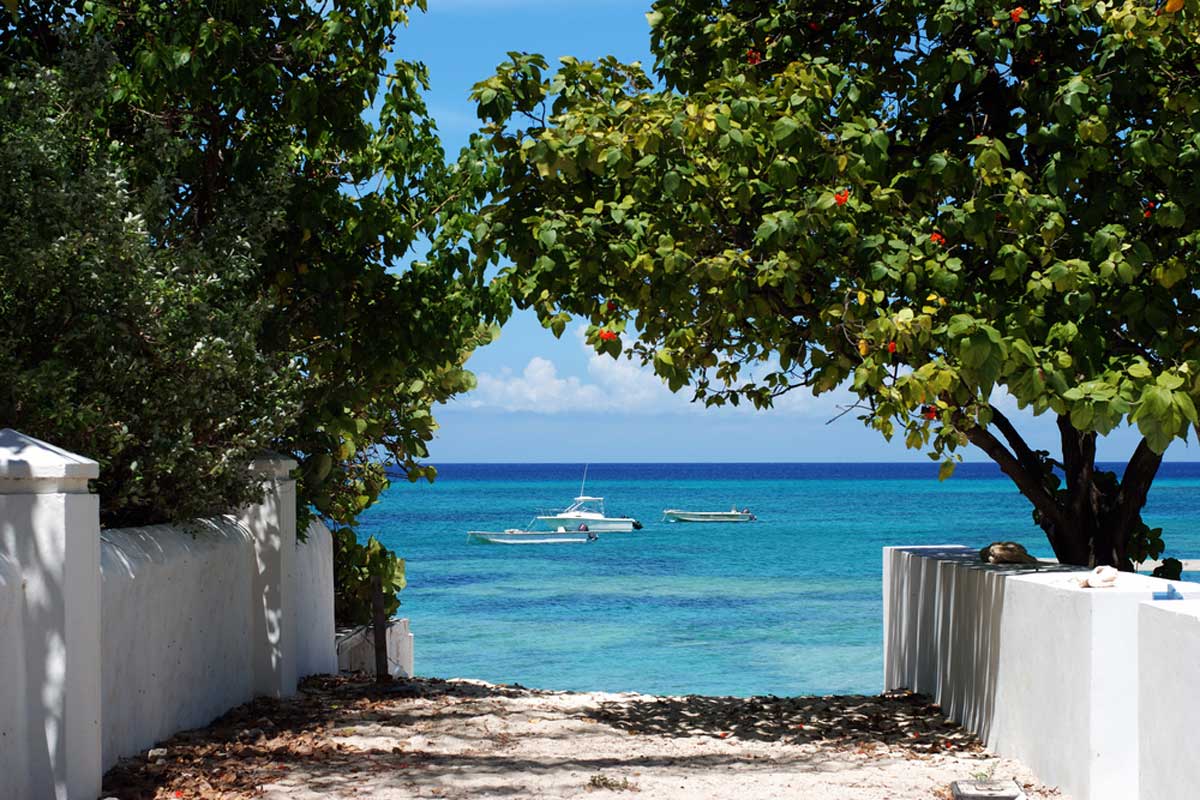 For most couples, a Turks and Caicos honeymoon is what dreams are made of. White sand beaches that seemingly go on forever, tranquil turquoise waters that are warm all year long, and almost 360 days of sunshine a year make a honeymoon. A pretty banging start to married life, if you ask us.
The islands are a popular destination for couples from all over the world and many resorts offer Turk and Caicos honeymoon all-inclusive packages, so you really can indulge for a week or two.
Honeymooners come to the islands to enjoy the beaches, abundant water sports, and flavorful cuisine. Let's dive into the top hotels.
Best Honeymoon Hotels & Resorts in Turks & Caicos
Blue Haven Resort
Grace Bay Beach
$$$
Best for an all-inclusive honeymoon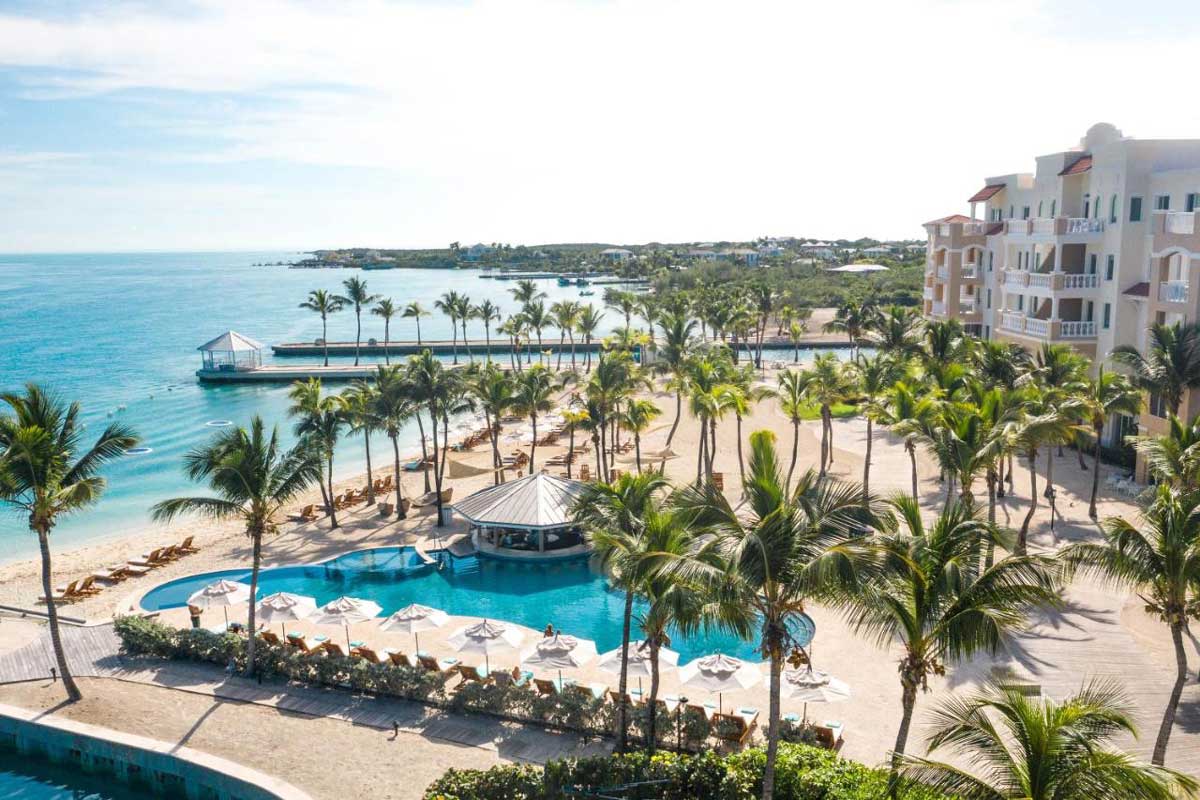 If you're looking to book a Turks and Caicos all-inclusive honeymoon, look no further than Blue Haven Resort. The rooms are bright, spacious, and minimalist – though certainly not boring – boasting epic views of the serene waters mere meters away.
Your package includes all meals at any of the resort's restaurants, unlimited beverages, an in-room fridge stocked with water, soft drinks and beer, a snack station, and all-inclusive access to their sister resort: Alexandra resort.
So it's safe to say you won't be going hungry during your vacation – just remember to bring your stretchiest trousers.
Also included is unlimited use of the water trampoline, snorkeling gear, kayaks, sailboats, stand-up paddle boards, and bicycles. Which you'll probably want to make full use of to work off some of the rich, delicious food you'll no doubt be scoffing.
Though, if that sounds like too much effort, you can also visit the spa which offers a variety of relaxing services.
Amanyara
Providenciales
$$$
Best for active couples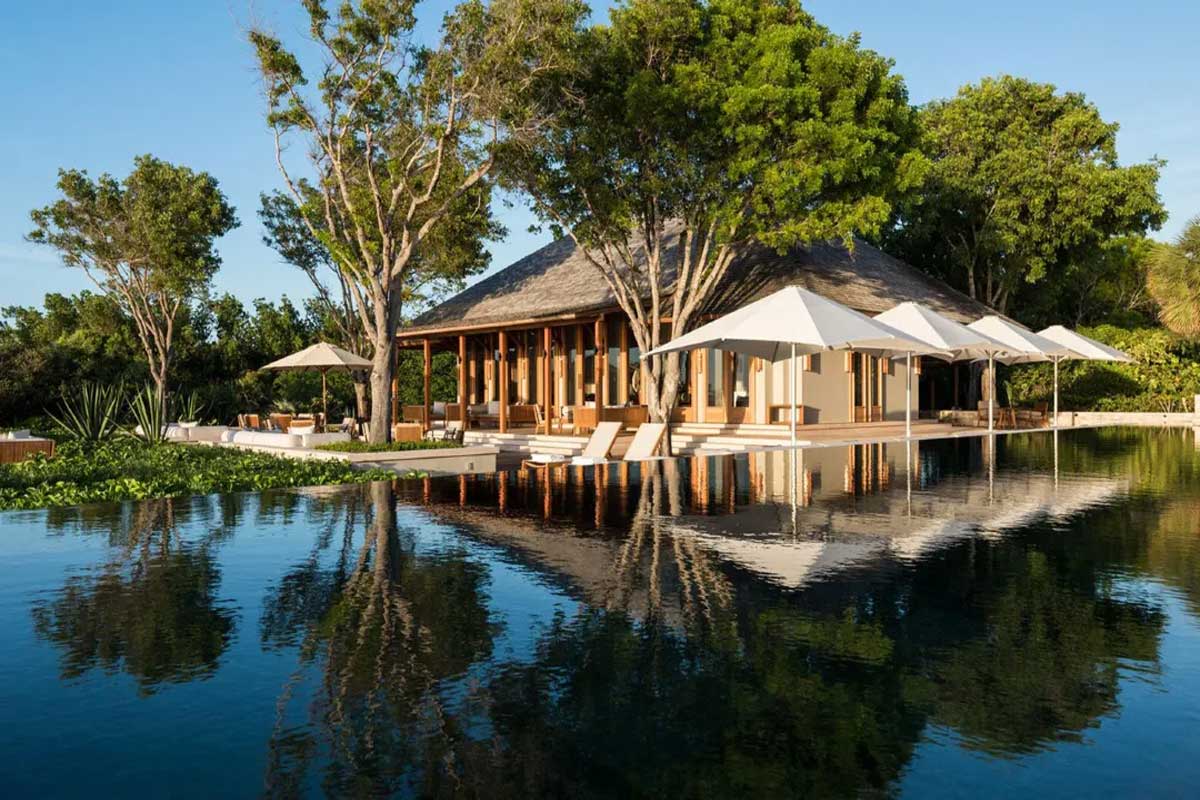 Located on the secluded shores of a nature reserve, Amanyara is one of the best honeymoon resorts in Turks and Caicos. Why's that? Well, allow us to explain…
The resort offers guests the option between pavilions and villas, each hidden amongst the lush vegetation. And, sitting inside of the North West Point Marine National Park, these rooms offer guests unforgettable views of the sea and sand.
Amanyara focuses on wellness, encouraging visitors to spoil themselves – you'll most definitely want to make use of the four treatment pavilions and yoga sala.
Dining options are aplenty, though Amanyara also offers an intimate dinner by starlight in a sheltered cove, a private beach barbecue with a bonfire, or a clifftop picnic overlooking the ocean to make your honeymoon even more romantic.
The Sands at Grace Bay
Providenciales
$
Best for couples on a budget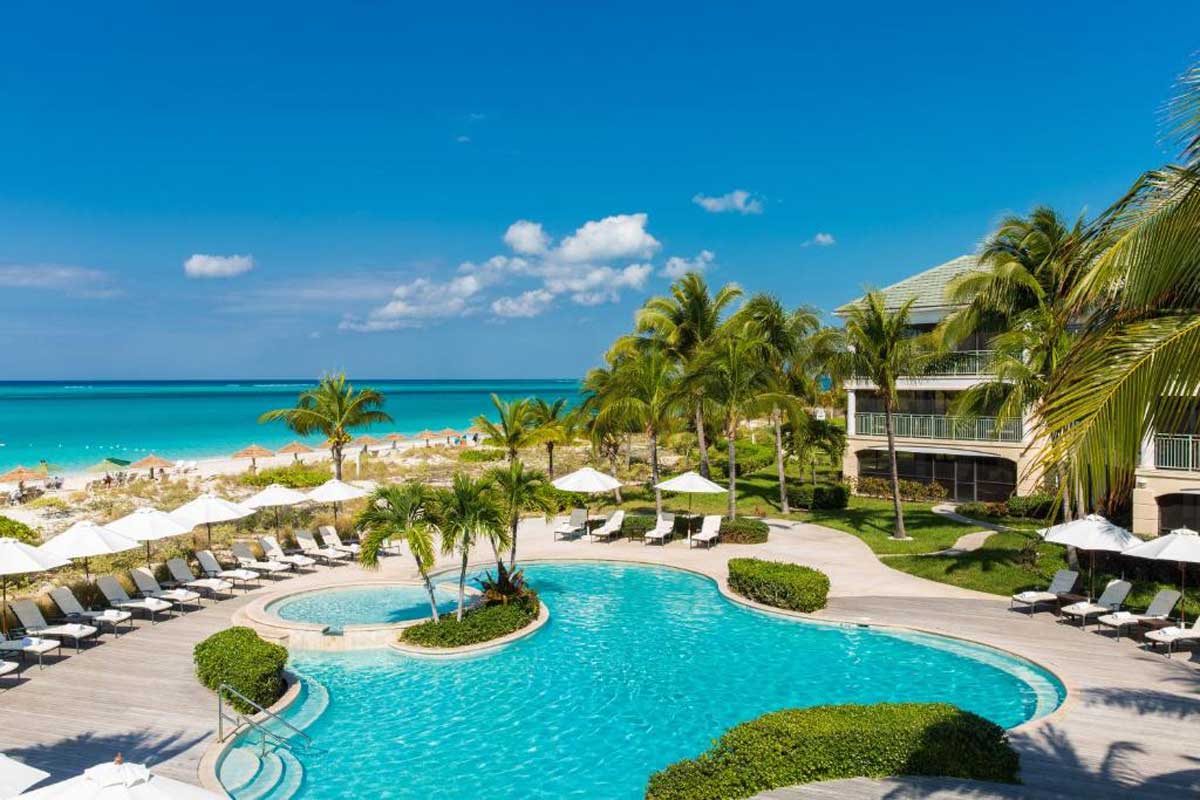 Who said that your honeymoon had to leave you with no cash? This stunning beachfront resort offers several accommodation options, suitable for every budget.
On-site you can find a spa that offers duo massages, perfect for a honeymooning couple. The Sands has a pool you can lounge by, though spending time on the beach is equally as tempting.
If you tire of lounging (impossible, we think), The Sands also ensures that guests have plenty of activities to get involved with – complimentary activities include Hobie Cats, stand-up paddleboards, sea kayaks, and snorkeling.
And, if that doesn't quite scratch your adventure itch, the resort can also arrange for unique excursions like caving, glow worm-spotting, horseback riding, and more.
Seven Stars Resort and Spa
Grace Bay
$$
Best for beach bums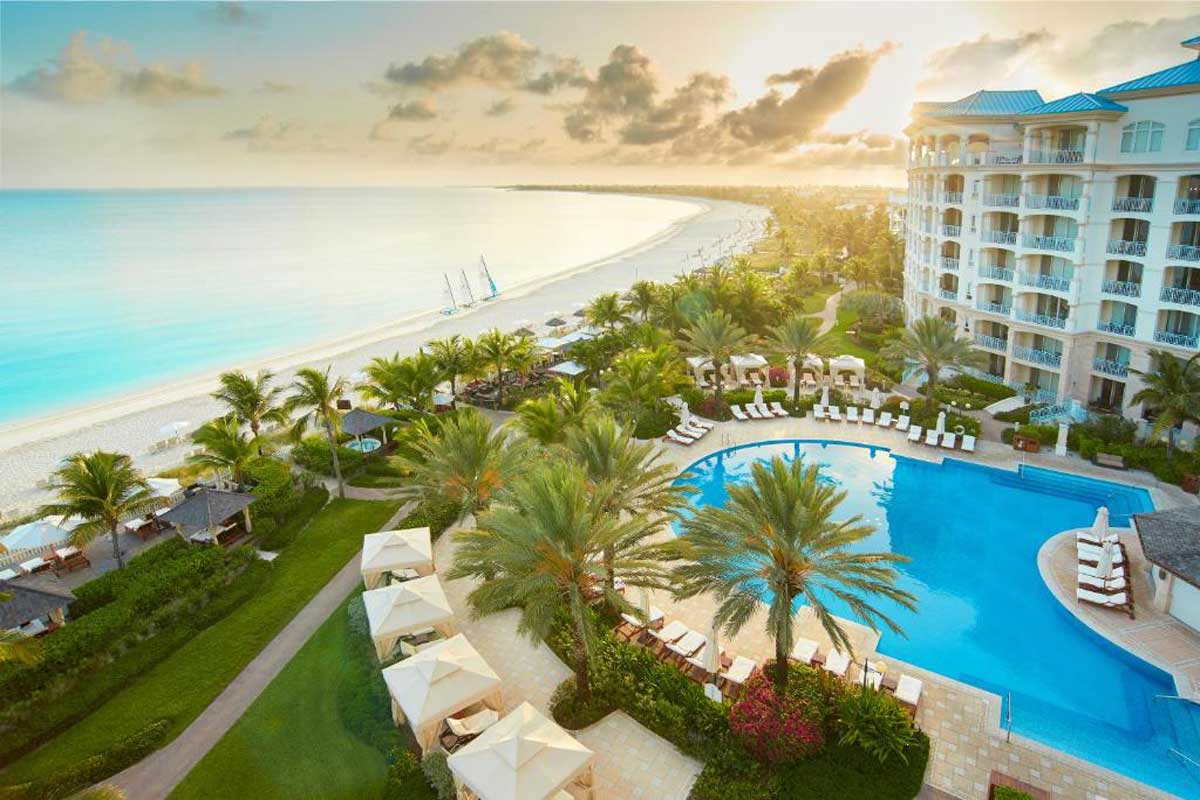 One of the most beautiful Turks and Caicos honeymoon resorts is Seven Stars. Located on one of the most pristine beaches in the world, Seven Stars creates an unforgettable experience that's fit for honeymoon royalty.
The resort allows access to Hobie Cats, kayaks, and stand-up paddle boards, as well as offering snorkel gear. Better yet, there's an adults-only saltwater pool as well as private cabanas if you need some time out of the sun.
Worked up an appetite? Seven is their flagship restaurant and provides couples intimate dining experiences with award-winning menu options. And, if you're after something a little bit more lowkey, The Deck offers more casual dining and drinks.
Windsong Resort
Grace Bay
$$
Best for snorkeling and diving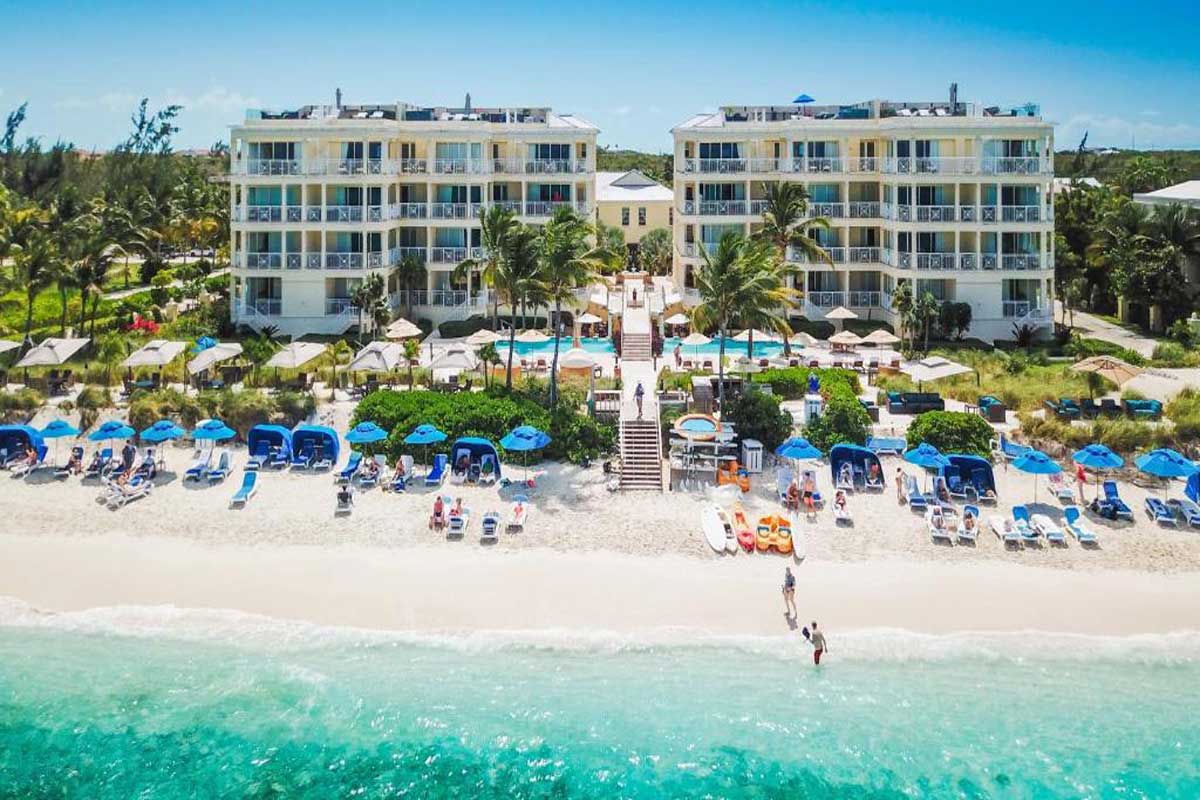 This Turks and Caicos honeymoon resort is located directly in front of the reef, just 20 yards from the beach. If scuba diving or snorkeling grabs your attention, Windsong Resort is a great option.
Other than diving and snorkeling, the resort also boasts two pools, a fitness room, butler service, and a spa – so it's safe to say that you'll be totally pampered on your post-wedding vacay.
We recommend booking the One Bedroom Lanai Bungalow, as it gives you access to a private terrace and spacious apartment for you and your boo. Not to mention that you'll be steps away from the idyllic beach – it really does feel like a private retreat.
Oceanfront dining provides a romantic backdrop for your first meals together as a married couple. Though there is also a poolside bar and a coffee shop for a more casual snack throughout the day.
Turks & Caicos Honeymoon Tips: What You Need to Know
How to Get to Turks & Caicos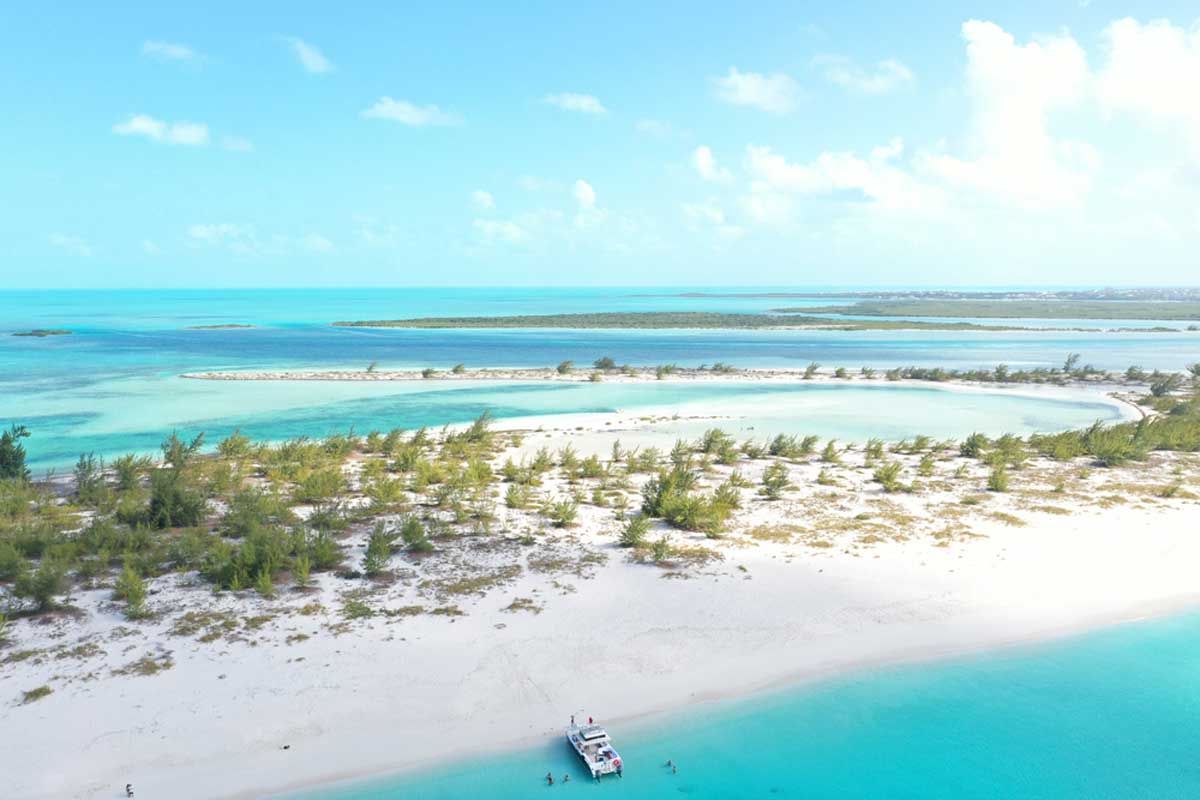 Turks and Caicos is fairly easy to get to, especially from the US where numerous non-stop flights are available. The international airport is Providenciales International Airport (PLS).
Many resorts offer shuttle services to and from airports, and rental cars are also available.
The Best Turks & Caicos Honeymoon Destinations
Chalk Sound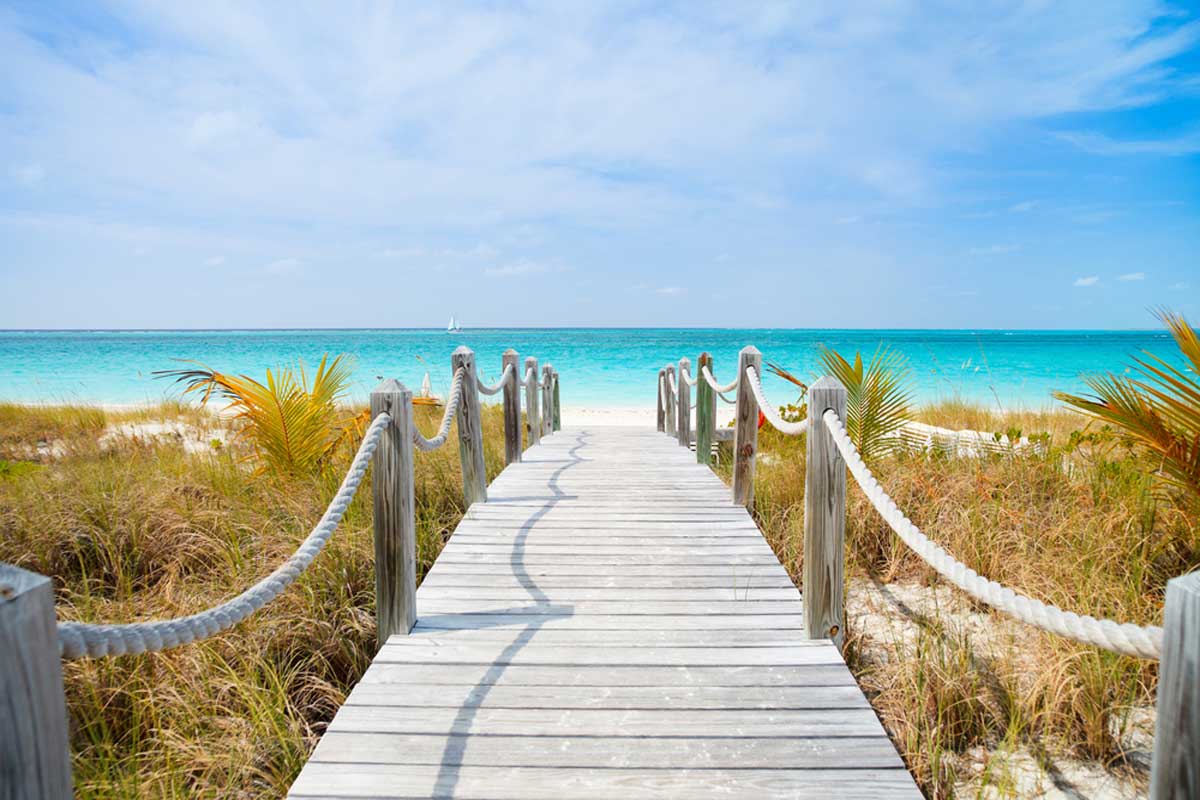 Known as the Blue Lagoon of Turks and Caicos, Chalk Sound is a popular destination for visitors. This landlocked lagoon is sprinkled with numerous tiny islands just waiting to be explored.
Surrounded by limestone cliffs reflecting off the emerald waters, Chalk Sound is perfect for kayaking or paddleboarding. And, if you're feeling brave, there's also a sunken plane wreck you can explore.
Gibbs Cay
Trust us when we say that a visit to Gibbs Cay should be on your list of things to do while on your honeymoon in Turks and Caicos. People flock here from all over the world for a chance to swim with stingrays.
But that's not all… You can swim with AND feed the stingrays, so bring a waterproof camera and snap a pic or two. Gibbs Cay is also popular for swimming and snorkeling.
Hike Crossing Place Trail
Crossing Place Trail was first used as a coastal path in the 18th century by slaves and their plantation owners. Today the path skirts the cliffs, through coastal headlands, and past beaches, cave formations, and the inland bush.
It's 4.5 miles out and back, so bring plenty of water and sunscreen. It's considered a moderate trail, although some parts of the trail may be rocky and overgrown.
Along the way, you may also find some secluded beaches for some private time, so packing your swimsuit is an excellent idea, if we do say so ourselves.
Conch Bar Caves National Park
If you're in the mood for an adventure, the Conch Bar Caves National Park is the largest cave system in the Caribbean.
There are 1.5 miles of underground caves you can explore where you will come across different-sized chambers, small tidal lagoons, stalactites and stalagmites, and plenty of other impressive cave features.
Snorkeling and Diving
You can't visit Turks and Caicos without going snorkeling and/or scuba diving. The perfectly clear, calm waters provide the perfect place to explore the underwater world. The waters are warm all year long and there are countless places to explore.
Whether you're a total beginner or have diving certs, Turks and Caicos can be an underground playground. Many resorts offer guests gear to explore on their own or you can book tours led by local guides.
Creatures that are commonly seen are vibrant tropical fish, starfish, sting rays, nurse and sand sharks plus much more.
The Best Time to Visit Turks & Caicos
The best time to visit the islands is April through June – the temperature is higher and it hardly rains at this time of year.
With that being said, this time of year is typically more expensive and more crowded, so it depends on whether saving money is an important factor for you.
How Long to Spend on Your Turks & Caicos Honeymoon
There is no right or wrong amount of time to spend in Turks and Caicos. Most couples opt for at least 5 -7 days with some staying as long as 10.
How Much Does a Turks & Caicos Honeymoon Cost?
The cost of a honeymoon depends on many factors like flights, time of year, length of stay, and if you're going with an all-inclusive resort. On average, a week-long honeymoon in Turks and Caicos costs $2,500 to $4,500+.
Turks & Caicos Honeymoon Resorts: Map
Turks & Caicos Honeymoon Guide: Read Next