Getting hitched? These top honeymoon destinations are just the remedy for all the stress that comes with planning a wedding.
These 20 destinations include a spot for every kind of newlywed, whether you're looking for a sporty paradise, romantic tropical hideaway, or a natural outdoor playground.
From island luxury to cosy mountain vibes, you'll find just what you're looking for in this guide to the best honeymoon ideas.
Stunning Honeymoon Destinations for the Trip of a Lifetime
The Maldives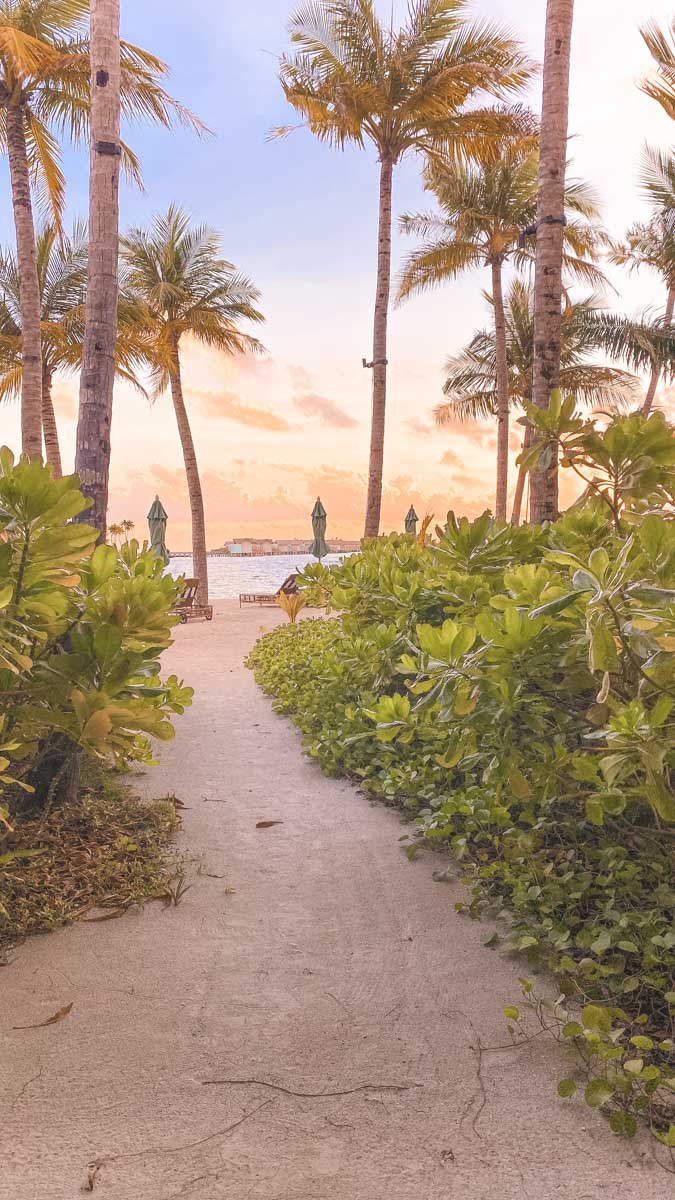 The Maldives is one of the best honeymoon destinations due to its picturesque environment, glistening white sand beaches, top-notch service, and ultra-romantic accommodations.
Going to the Maldives for your honeymoon means that you're not looking to do much more than to spend your days cozying up with your new spouse and soaking up the residual celebratory feelings from the wedding.
It's the perfect place to feel like you and your partner have temporarily escaped from everyday life. It's also well known for its over-water bungalows.
Ultimately, honeymooning in the Maldives will allow you and your partner to relax, unwind, and feel genuinely present together, away from all the commotion.
Recommended Hotel: Boros Maldives
Nevis
Nevis is a tiny Caribbean island destination that you might not be as familiar with, as it is the smaller island of the country Saint Kitts & Nevis.
The island has more unspoiled land than other Caribbean destinations, allowing honeymooners to soak up its natural beauty and Old World charm.
If you want to feel secluded and remote but also have the opportunity to meet friendly local people, then planning a honeymoon in Nevis is a great bet.
You can go for a nice hike, explore the biodiversity, and stay in a private retreat. Sounds like heaven to me.
Recommended Hotel: Montpelier Plantation Inn
Tulum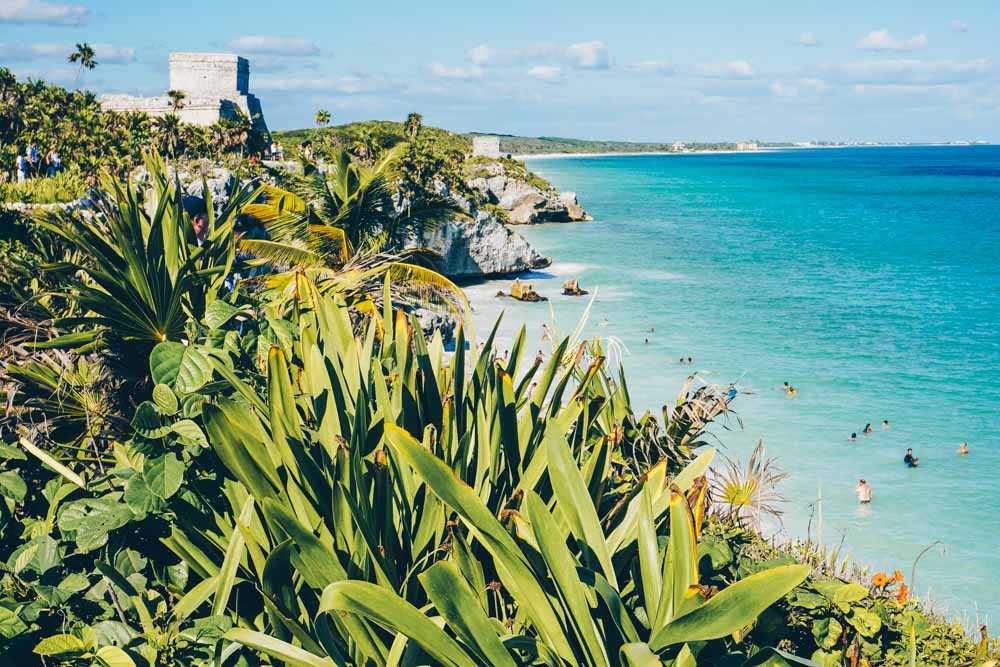 Tulum is one of the most well-loved honeymoon destinations for couples looking to have a diverse array of experiences.
You can spend a few days relaxing by the beach, other days exploring caves called cenotes, and some days partying to celebrate your new lifelong commitment.
Although Tulum is attaining a reputation for techno all-nighters, it's a great honeymoon destination for non-party couples as well.
Excellent Mexican food, gorgeous resorts, and stunning beaches are a few of the other reasons couples might want to choose Tulum for their honeymoon destination.
Recommended Hotel: Azulik Tulum
Bali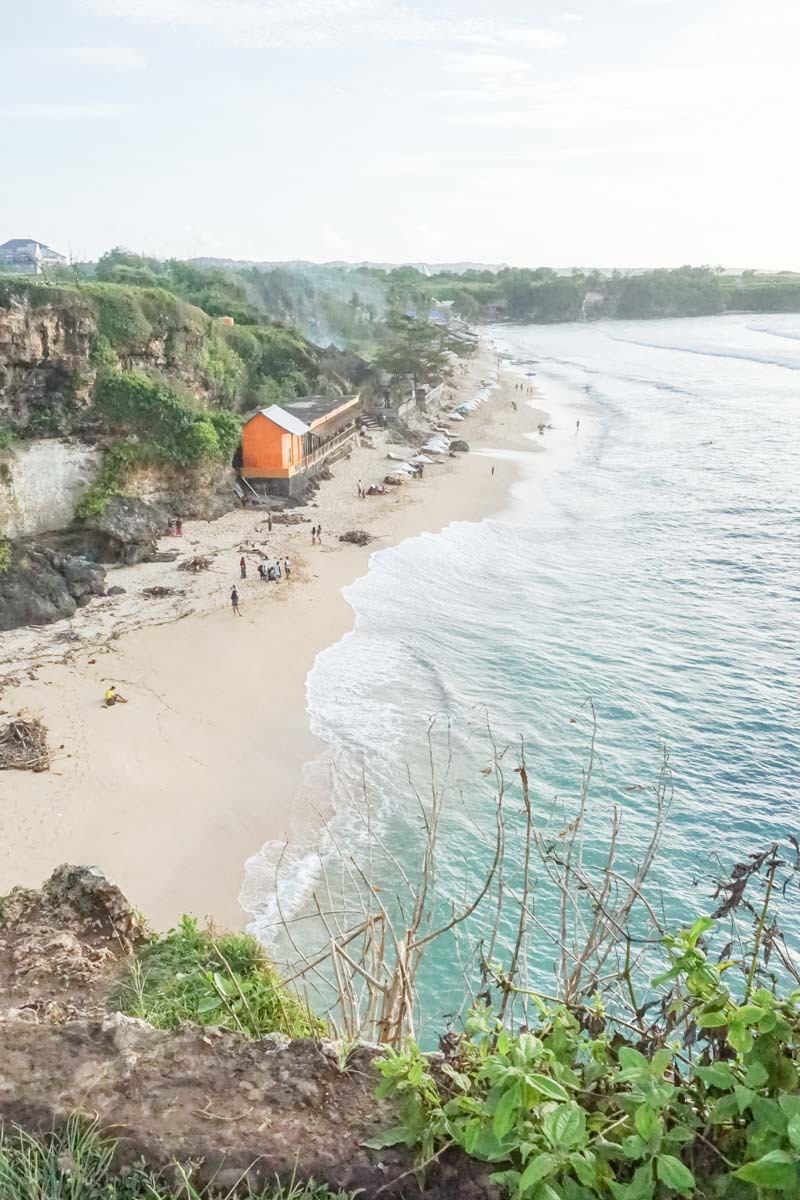 Bali has become almost synonymous with honeymoons due to its gorgeous natural scenery, the versatility of activities, inspiring local culture, and romantic accommodations across the "Island of the Gods."
Couples can relax or surf at the beaches in Uluwatu, participate in a Balinese cooking class or do yoga in Ubud, or drive a scooter around stunning rice terraces and lakes up North.
You can go from bar hopping in Canggu, hike a volcano such as Mt. Batur or Mt. Agung, and splash around in some of the most beautiful waterfalls in the world.
Finally, Indonesia is one of the best countries for scuba diving, where couples can go on a night dive in Amed, see sharks off of Padang Bai, or swim in Manta Rays from nearby Nusa Penida island.
There's no chance of running out of things to do on a honeymoon in Bali!
Recommended Hotel: Tanah Gajah Ubud
Barbados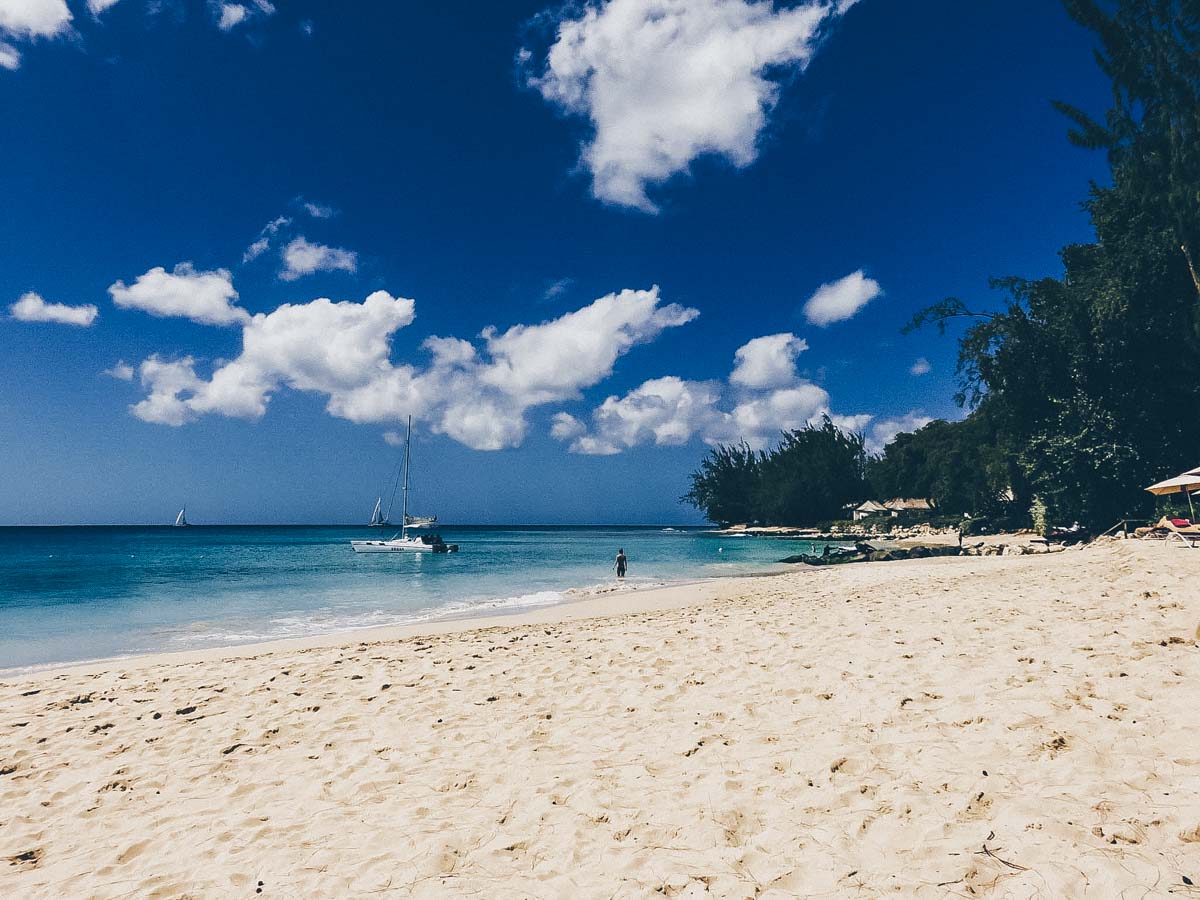 Barbados has some of the most stunning beaches in the world, with soft white sand and clear turquoise waters.
Honeymooners can also enjoy delicious Caribbean cuisine, especially seafood like the national dish Cou Cou and Fried Flying Fish.
Beyond chilling on stunning beaches, you and your loved one can go snorkelling, catch a wave surfing, swim with turtles, take a boat cruise, or go on a walking food tour.
If you'd love to celebrate your nuptials with a drink or two, you can try Mount Gay Rum, a distillery with the oldest rum in the world.
Recommended Hotel: Bellevue Plantation
The Seychelles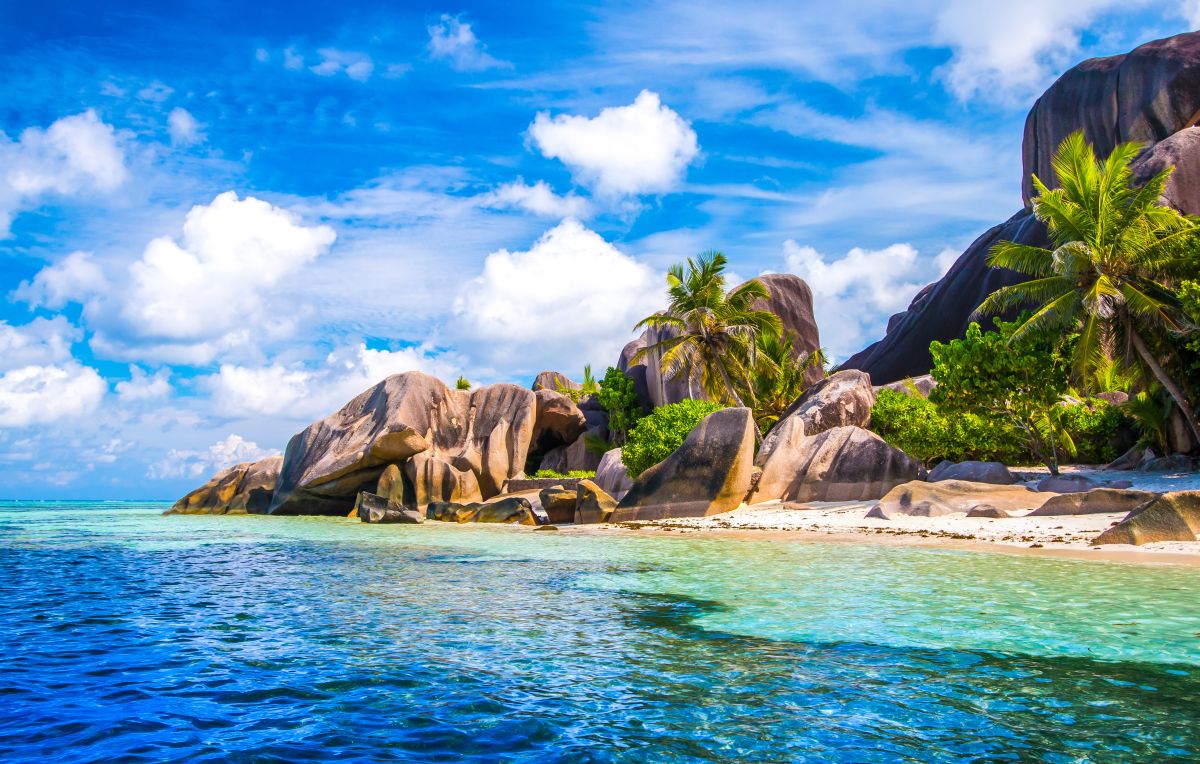 The Seychelles is another beach honeymoon destination, but trust me when I tell you that it's not just like any other beach location.
Firstly, it has unique-looking beaches such as Anse Source D'Argent, a pink sand beach with large granite boulders surrounding it.
Couples also have the opportunity to visit two UNESCO world heritage sites in the Seychelles islands—Vallée de Mai, a palm forest nature reserve, and Aldabra, home of Giant Tortoises.
I recommend La Digue Island for its beaches and romantic horseback riding experiences, Mahé Island for its beautiful hiking trails, and Praslin Island, where Vallée de Mai is located.
Recommended Hotel: The Ridge Residence
Mauritius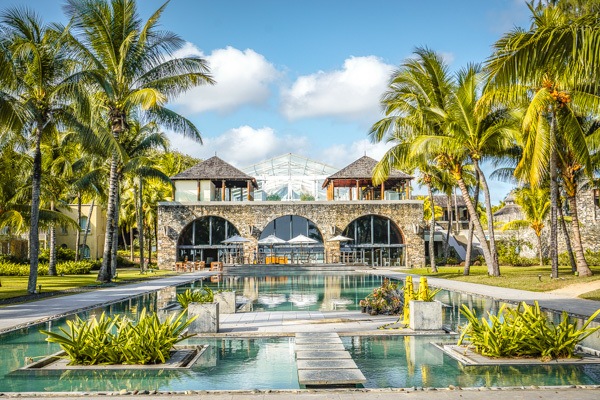 Mauritius is the perfect destination for an ultimate luxury getaway.
There are countless exclusive five-star hotels across the island that know how to cater specifically to honeymooners, such as the Outrigger Resort which I have raved about.
Regardless of whether you live in luxury for a week, you'll meet people from a wide range of cultural backgrounds, snorkel the multi-colored reefs, and hike through rainforests to catch sight of diverse wildlife.
If you want to go all out, add a helicopter ride above the Le Morne Peninsula to your honeymoon itinerary, namely to see Mauritius' famous underwater waterfall illusion.
Recommended Hotel: Outrigger Resort
Bora Bora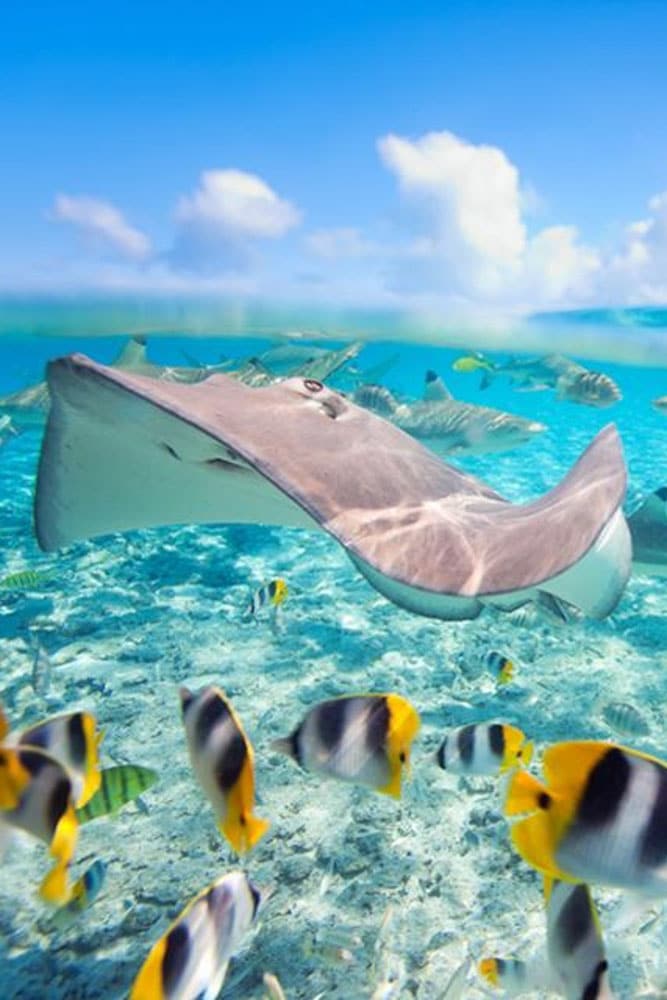 Bora Bora is rightfully seen as one of the most romantic honeymoon destinations in the world.
It has overwater bungalows like The Maldives, but arguably offers more activities for couples to do overall – including this fantastic activity of jet-skiing and traversing the island in a 4×4.
You can create lasting memories while swimming with turtles, climbing a volcano, taking a photoshoot on the beach, or taking a dip in bright blue lagoons it's best known for.
It's simply a gorgeous place that's hard not to fall in love with.
Recommended Hotel: Le Bora Bora
Safari in Tanzania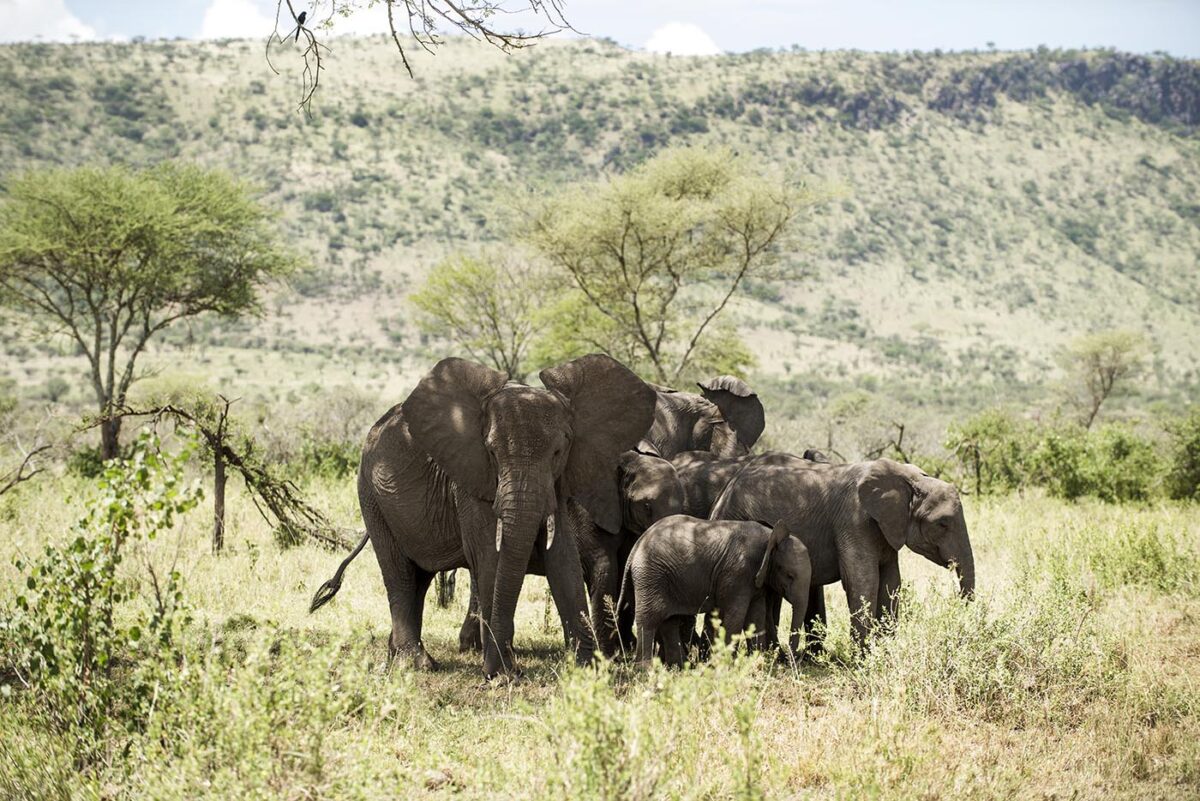 Going on a safari in Tanzania is one of the top honeymoon ideas for adventurous and wildlife-loving couples.
There are many different Tanzanian tours and safaris to choose from, but almost all will leave you in awe as you ride around in the Serengeti
Beyond seeing an array of wildlife, you'll be able to view Mount Kilimanjaro, learn about the local Maasai culture, and end your days watching beautiful, romantic sunsets.
Some couples tack on a beach trip to Zanzibar for a whole lotta' added luxury.
Patagonia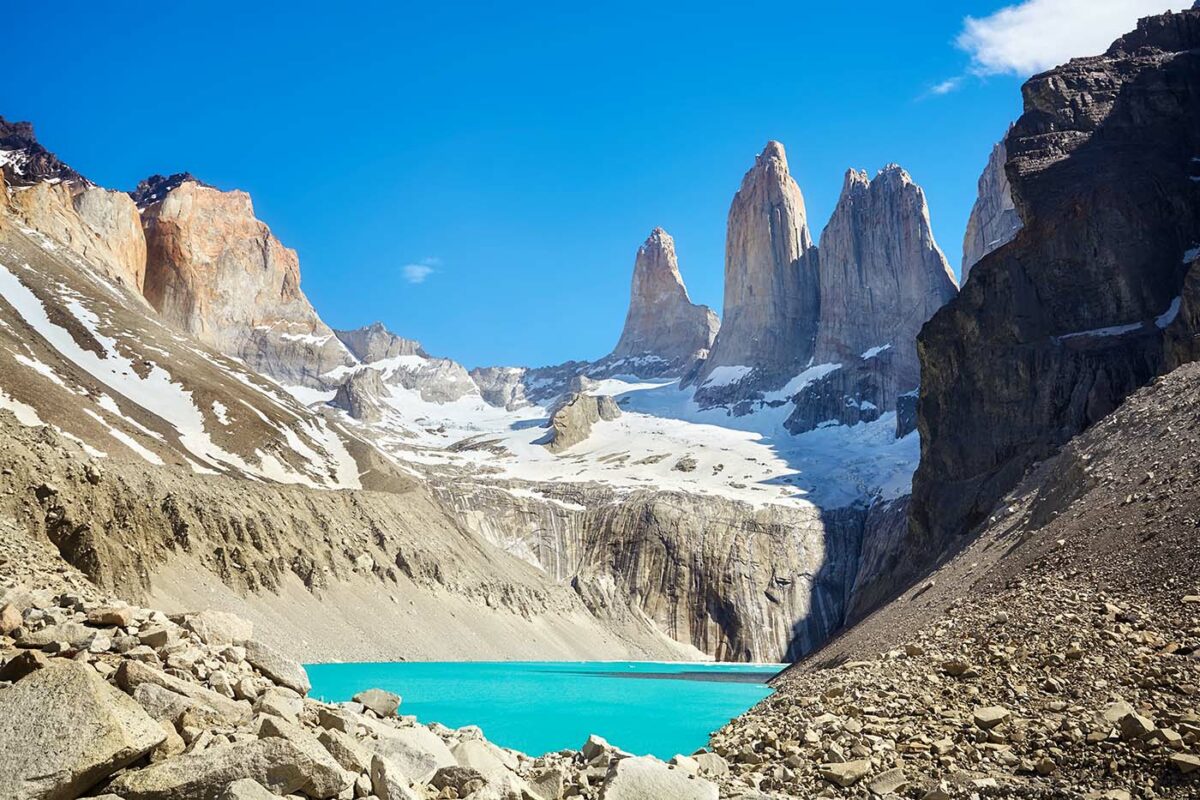 If you're looking for a true intrepid escape and love hiking through the mountains, Patagonia is one of the best honeymoon destinations to go for adventures.
This type of trip will bring you closer together and closer to nature all at once. You'll be able to have a multi-faced nature experience, venturing around dramatic mountain peaks, stunning glaciers, vast grasslands, striking deserts, and beautiful temperate rainforests.
Beyond driving, hiking, and camping, you can ride horses, learn about Chilean and Argentinian culture, or take an exciting boat cruise.
Recommended Hotel: Linaje Hotel
Banff National Park, Canada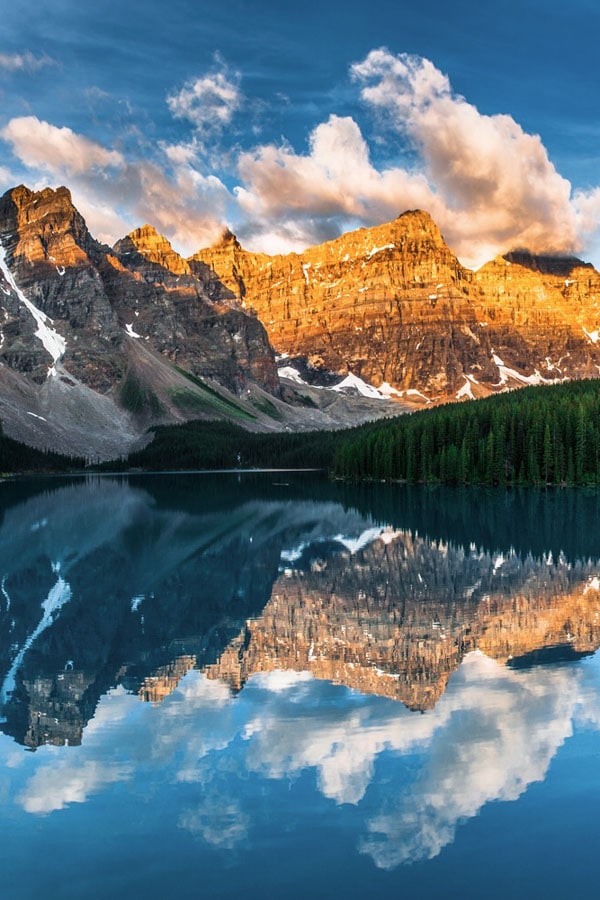 Be warned: if you go to Banff National Park for your honeymoon, expect stunning hikes and jaw-dropping mountain views.
What makes Banff so picturesque and romantic is its bright blue glacial lakes that look almost photoshopped.
You're not short of activities in Banff, though a canyon icewalk is one of my favourites. While horseback riding and whitewater rafting are two other activities that need to go right at the top of your honeymoon bucket list.
Recommended Hotel: Buffalo Mountain Lodge
Rhodes, Greece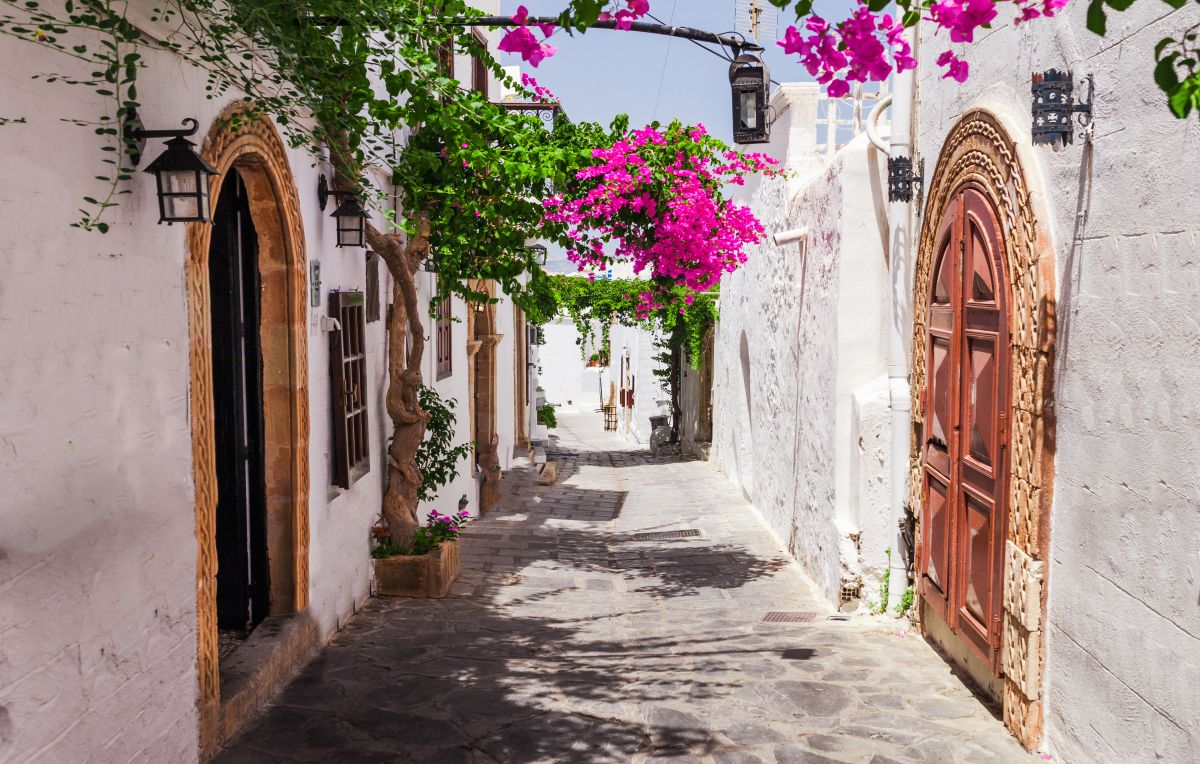 Often when people think about Greek honeymoons, islands like Santorini and Mykonos appear first in their minds.
But if you and your partner are obsessed with watersports and adventure sports, Rhodes, Greece, might be an even better option for your Greek honeymoon.
You can choose between water skiing, jet skiing, cruising, kayaking, scuba diving, snorkelling, surfing, windsurfing, and more. And of course, if you have the time and energy, you can do it all!
Rhodes is also a history buff's dream. You can even visit the Colossus of Rhodes, one of the Seven Wonders of the Ancient World.
There are also wineries, medieval architecture sites, beaches, and plenty of bars to help the two of you celebrate.
Recommended Hotel: Sperveri
St Lucia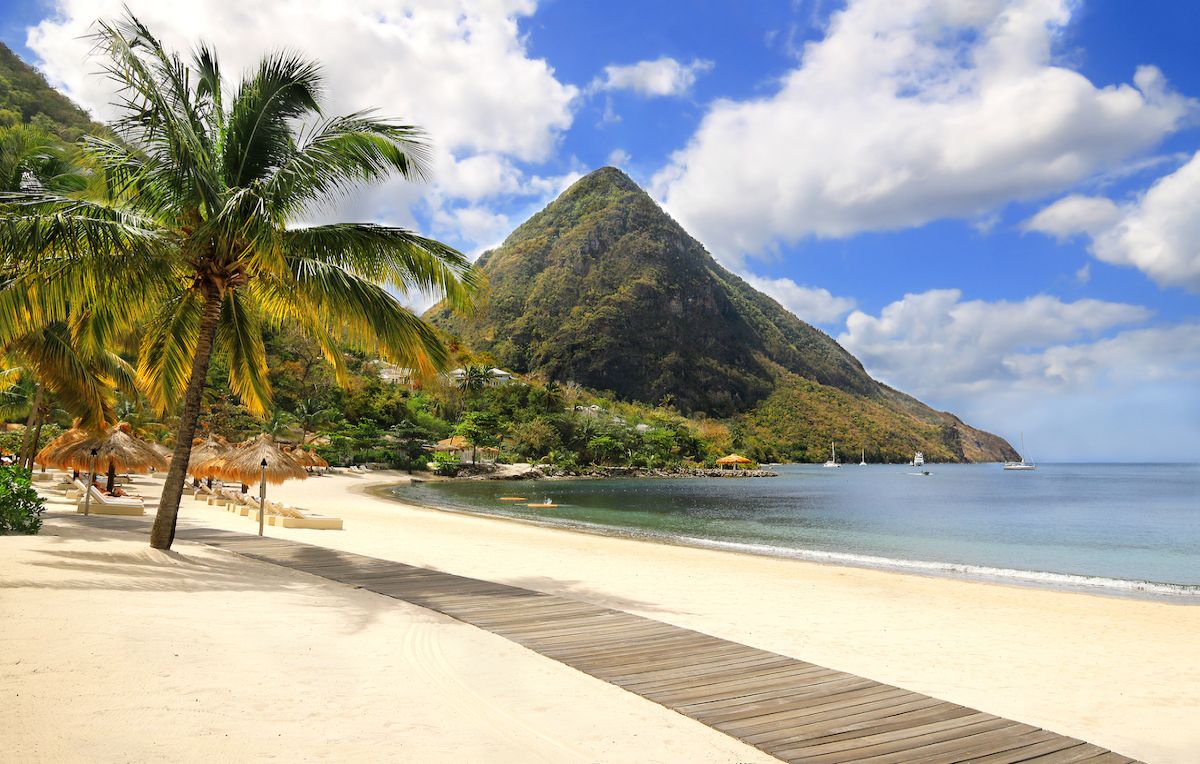 Known as the world's leading honeymoon destination, St Lucia is a magical Caribbean paradise.
Honeymooners who want to turn up the dial on the romance can enjoy a sunset cruise or a private excursion to a rainforest waterfall.
If your plans are a little more adventurous, you'll love the thrill of a jungle zip-line, or you can just lounge in the tropical sun on Saint Lucia's golden sand beaches.
You can experience some of the island's many incredible festivals, including the Saint Lucia Carnival in June and July, Dive and Adventure Week in September, and Creole Heritage Month in October.
Recommended Hotel: Balenbouche Estate
Sumba, Indonesia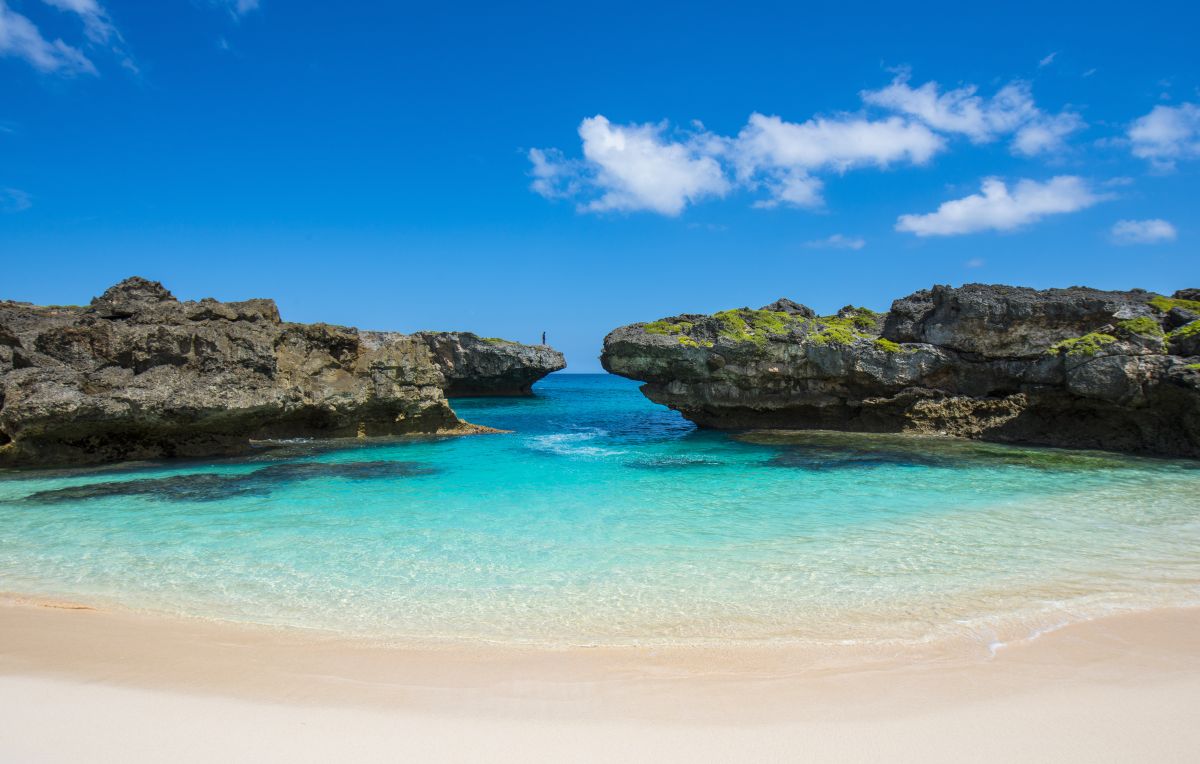 You won't find Sumba on a lot of honeymoon destination lists, but all that means is that you'll have the island practically to yourself rather than being overrun with tourists.
There's still plenty of romance and luxury to be found on the island of Sumba, though experienced surfers can catch some waves in the Indian Ocean, and anyone can take in a tour of the megalithic tombs and rural villages around Waikabubak, the island's capital.
Recommended Hotel: Lelewatu Resort
Bahamas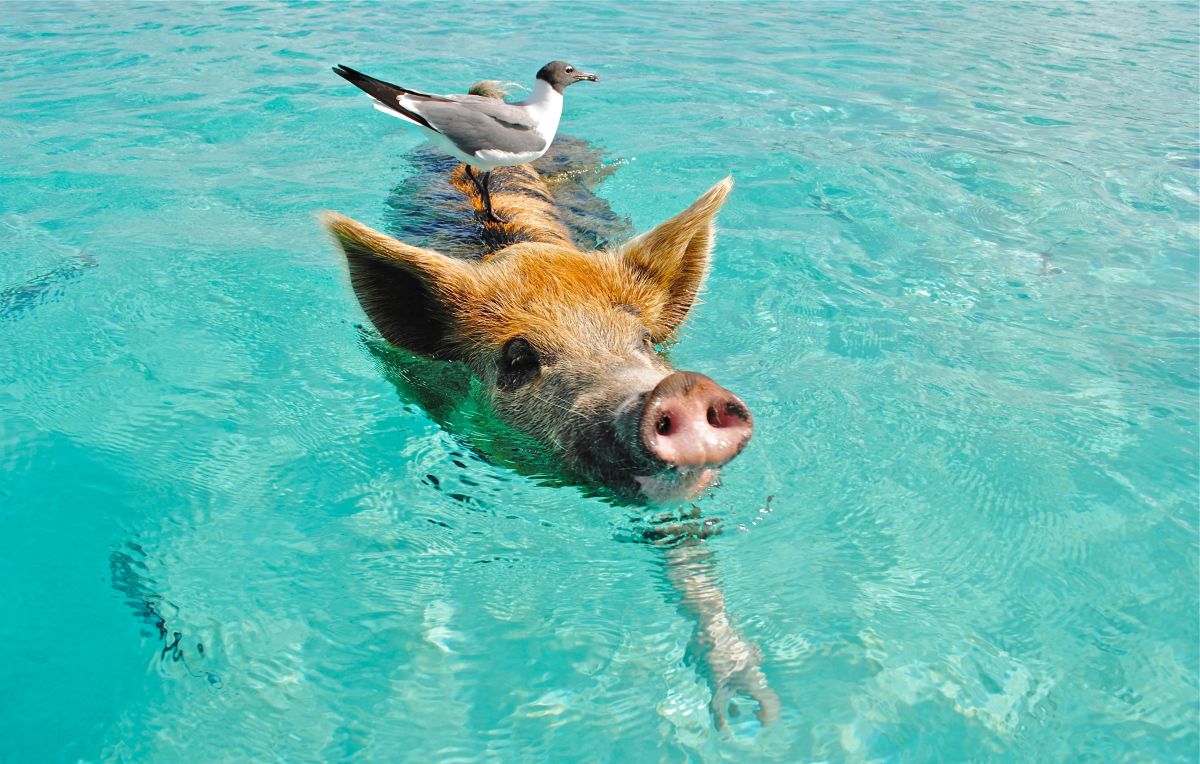 Not all newlyweds have the same idea when it comes to what makes a perfect honeymoon, but with over 16 islands to choose from, there's something for every couple in the Bahamas.
Go swimming with friendly wild pigs (yes, really) in The Exumas, or check out Blue Holes National Park to see the natural wonders of the island of Andros.
If you're looking to get a little bit more of an adrenaline out of your trip, you can rent a jet ski and go crashing through the turquoise waves of the Caribbean together.
Recommended Hotel: French Leave Resort
Aspen, Colorado, USA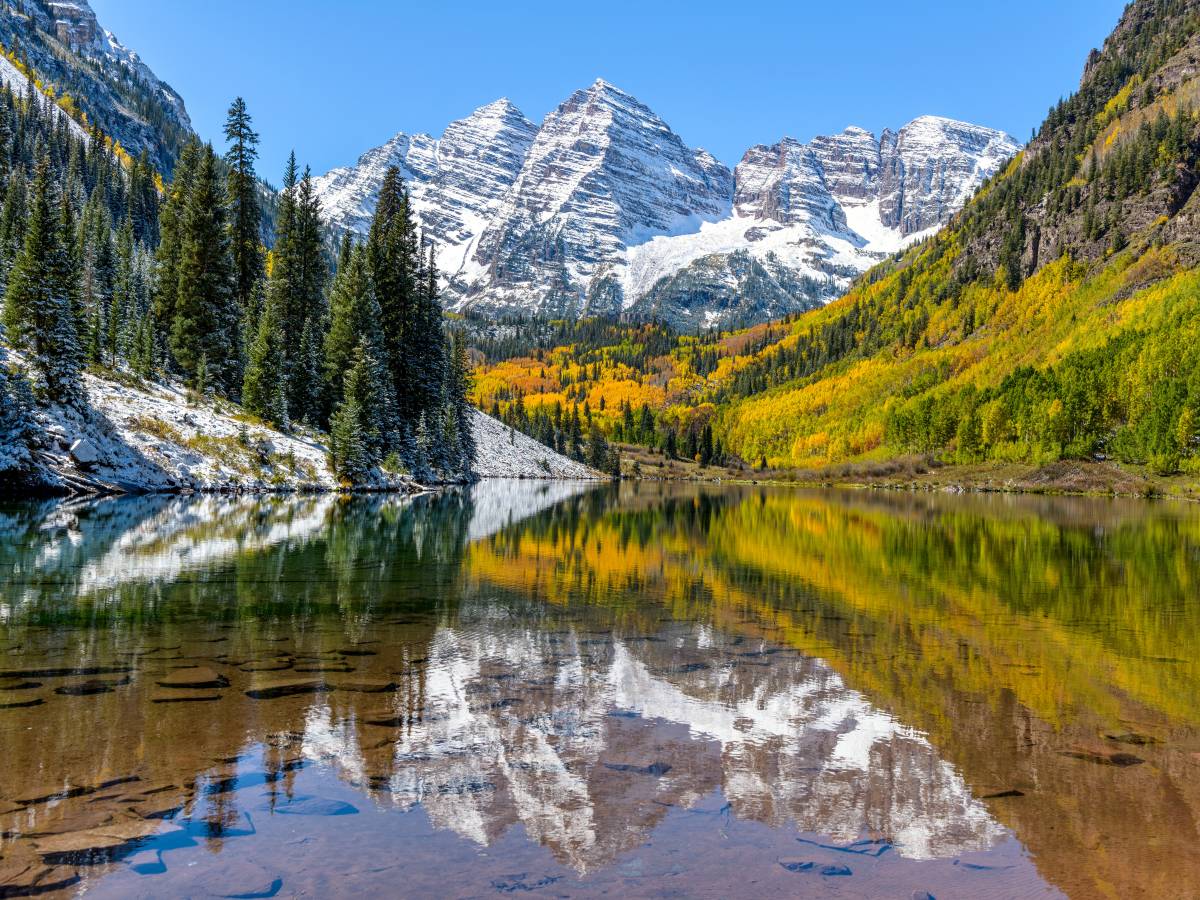 Who says that a honeymoon has to involve a tropical beach? For winter sports fans, Aspen is the ideal honeymoon destination.
Aspen is known for its skiing and snowboarding activities, but there's plenty of cultural entertainment to be found in this cosy mountain town, too.
If you're looking for a winter destination, but skiing isn't your thing, you can enjoy the Aspen Art Museum or catch a jazz show at the JAS Cafe.
Recommended Hotel: The Gant
Hawaii, USA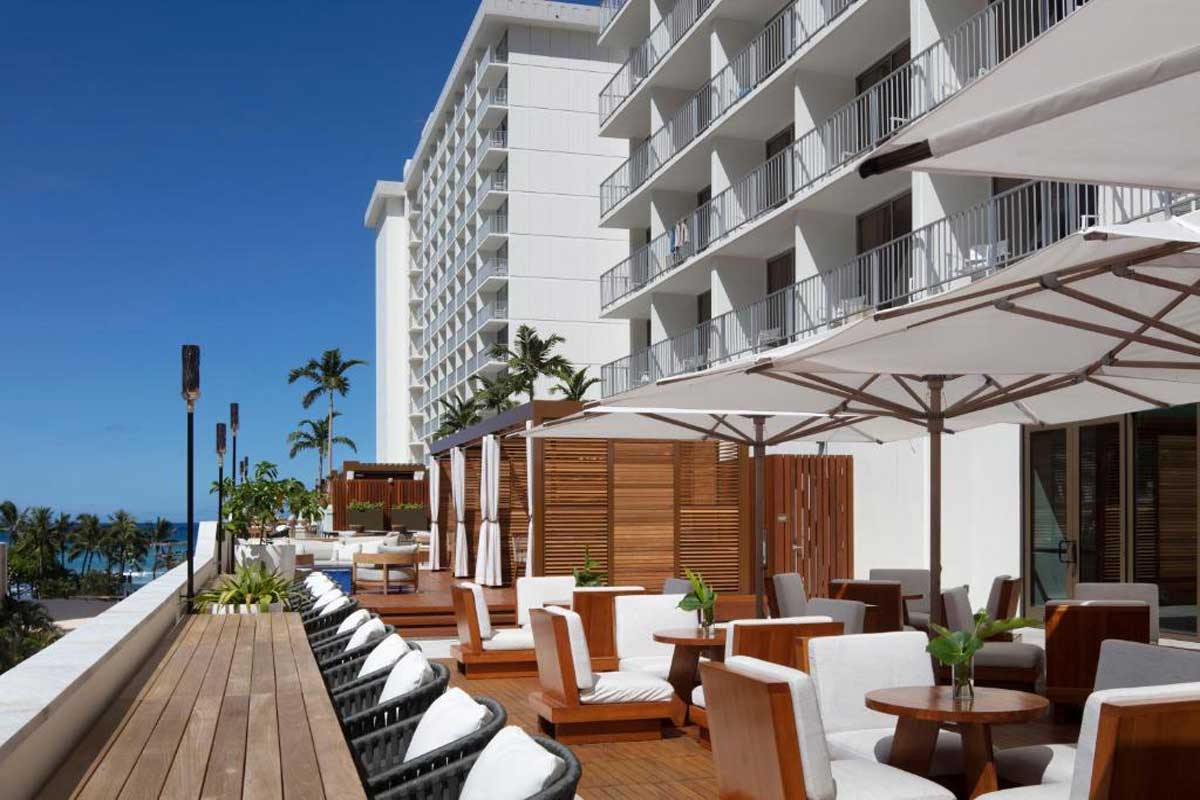 If you're from the USA, Hawaii's many islands are about as exotic a destination as you can get without even needing a passport. Though, no matter where you're from, it makes a perfect location for a romantic honeymoon.
There's plenty to do on this Pacific archipelago for nature lovers, culture and history buffs, sporty types, and wellness enthusiasts. Though, if you partake in one activity, make it a Waikiki turtle excursion. Adorable overload.
Each Hawaiian island is abundant with culinary delights, romantic sights, historical landmarks, and outdoor adventures for newlyweds to enjoy together.
Recommended Hotel: 'Alohilani Resort Waikiki Beach
Panajachel, Guatemala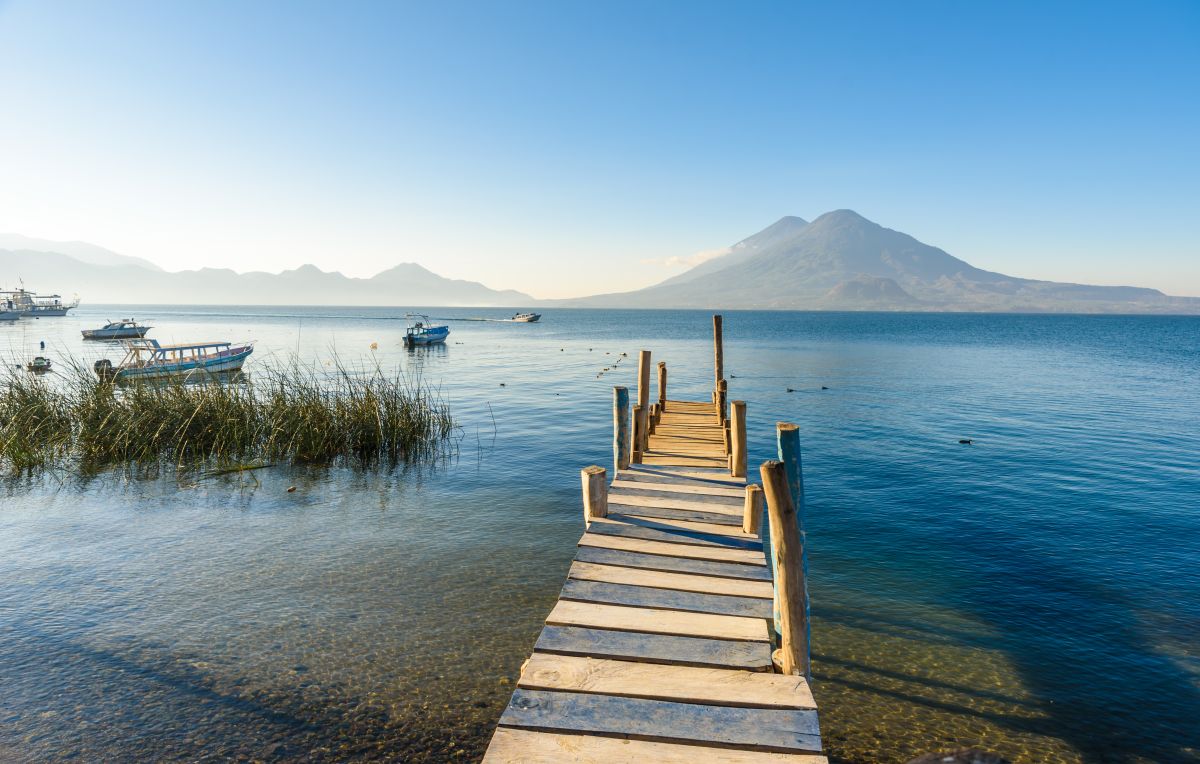 Not all Central American destinations are tropical tourist hubs, but the town of Panajachel is perfect for honeymooners looking for something a little cosier.
Nestled in the mountains of Guatemala near three volcanoes, Panajachel offers easy access to Lake Atitlan, which is known for swimming, kayaking, and other activities.
You and your new spouse can take a stroll down Santander street to get a taste of the local life, including handicrafts, museums, and restaurants.
Recommended Hotel: Porta Hotel del Lago
Tahiti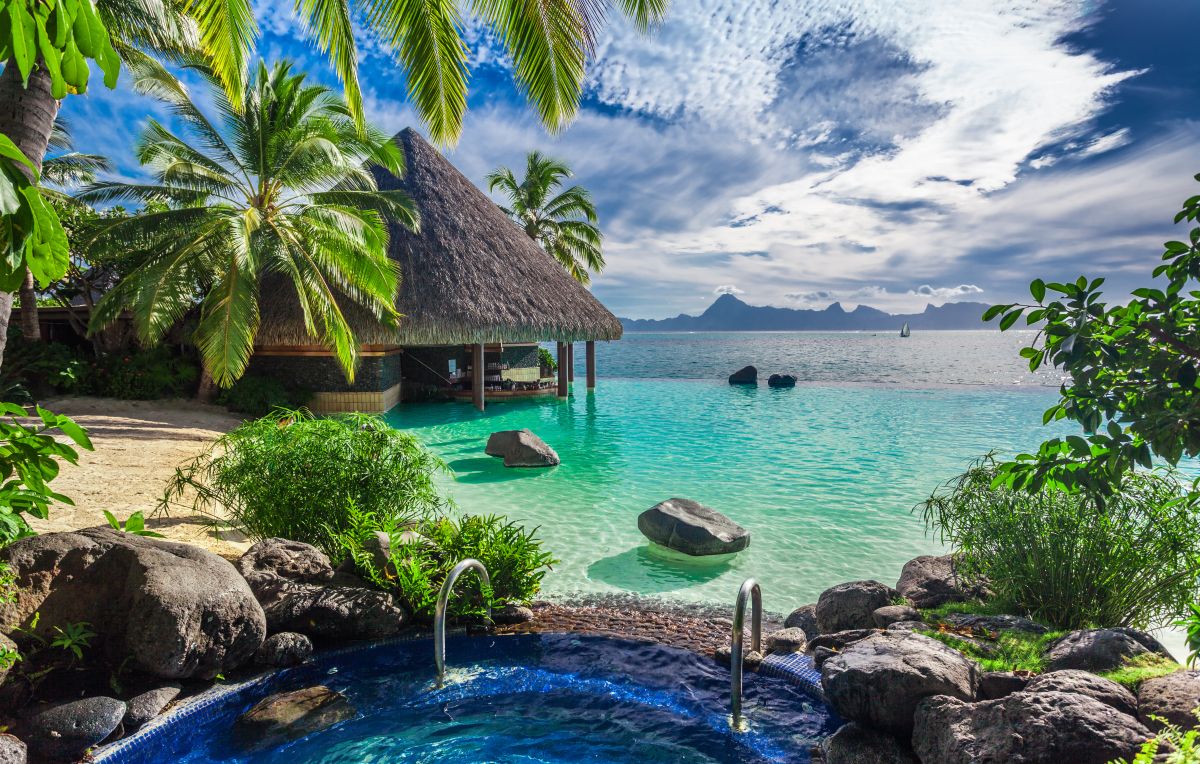 The Caribbean gets a lot of attention for its gorgeous beaches, but the Polynesian Islands of Tahiti are among the most beautiful places in the world for honeymooners.
In Tahiti, newlyweds can live it up in total luxury, ordering room service that's delivered by canoe and enjoying romantic dinners on a private island.
Of course, there's plenty of entertainment to be found, too. Attend local cultural festivals, or just bask in the laidback island lifestyle.
Recommended Hotel: Manaeva Lodge
Galapagos, Ecuador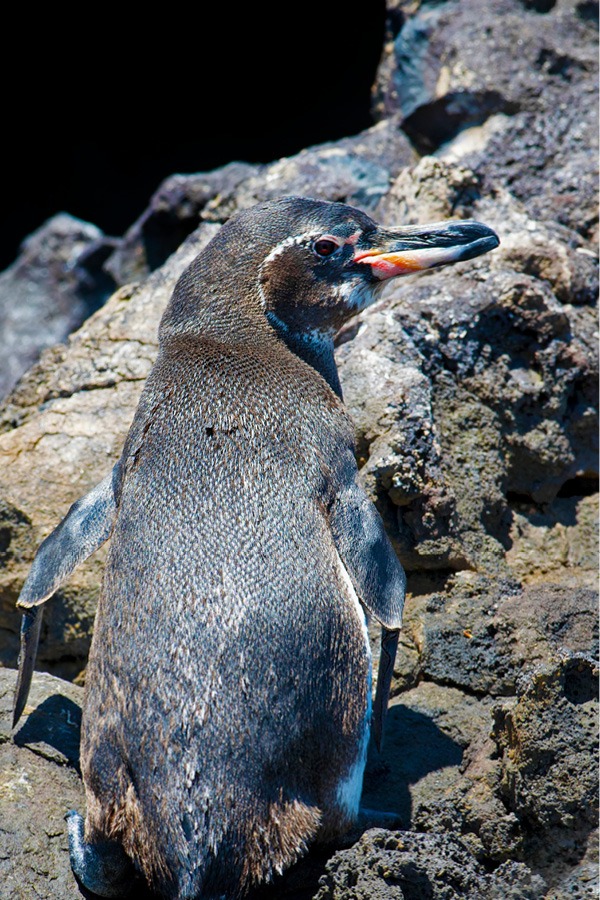 If you and your partner are looking for the perfect blend of natural splendour and tropical romance, look no further than the Galapagos Islands.
Here you'll walk in the footsteps of Charles Darwin, experiencing fantastic wildlife like the giant Galapagos tortoises, blue-footed boobies (stop laughing, you), and even penguins.
There's plenty of swimming, snorkelling, and nature trips to be found, and of course, lots of tropical romance as well in the Galapagos.
Practical Tips for Planning Your Honeymoon
For a no-hassle honeymoon, book through a travel agent. Some travel agents are free because they get paid by receiving commission from the bookings they make, while others charge a service fee. A few reputable travel agencies include Free and Easy Travel Agents (U.S.), Intrepid (U.S.), Jet2Holidays (U.K.), and Lux Tripper (U.K.).
Don't forget to ask your hotel if they offer any complimentary upgrades for honeymooners – you never know what they might offer.
Best Honeymoon Destinations: Map