Looking for an alternative to a big wedding celebration? Discover the best all-inclusive elopement packages with this handy guide.
Elopement packages are becoming more popular every year. Many people are drawn to the exclusivity of eloping, while some couples choose to spend big on their honeymoon rather than celebrate with hundreds of their closest friends and family members.
And, it seems as if some of the top resorts around the globe have gotten on board – many now offer elopement packages that can help make your dream escape come true.
Get ready to plan your dream wedding and honeymoon at one of these stellar all-inclusive elopement resorts.
Why Book an All-Inclusive Elopement?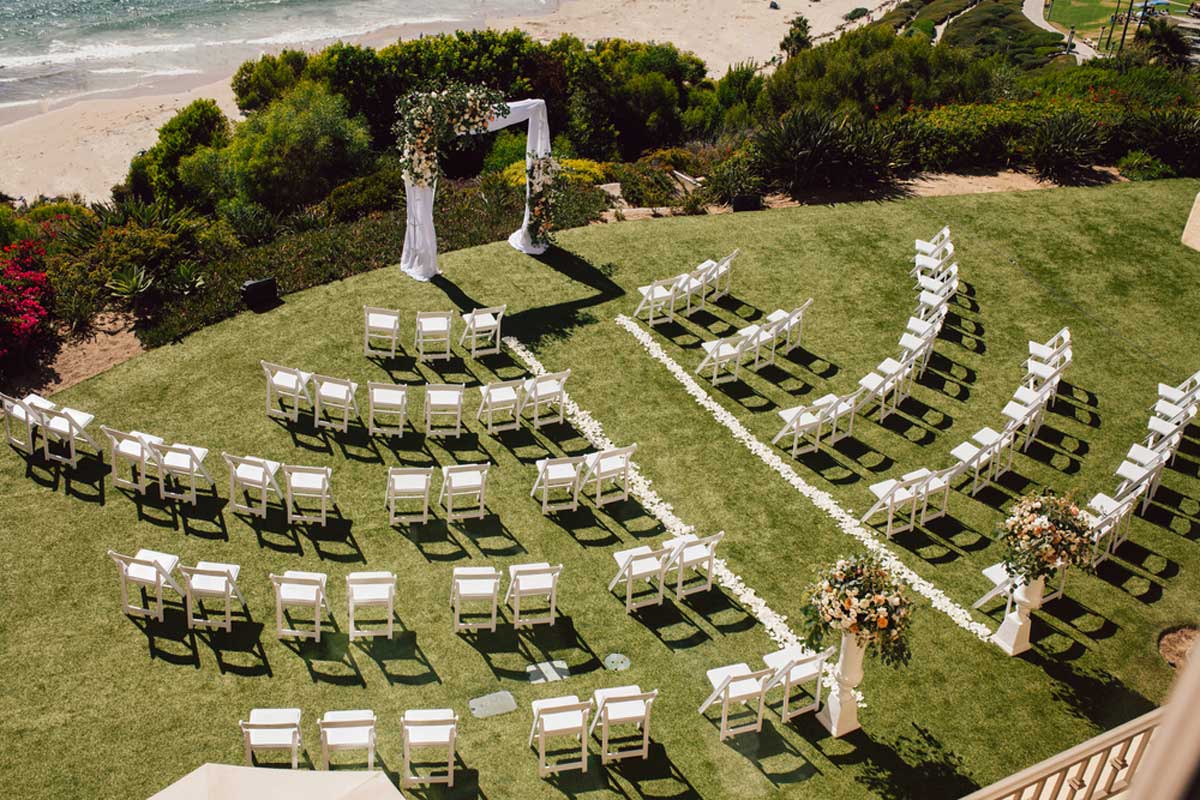 You've heard about skipping the big reception and having a destination wedding instead – but why should you book an all-inclusive honeymoon package?
Not only can you choose an unforgettable destination for your wedding, but you can coordinate all the important details to take some of the stress off you and your partner on your big day.
So what are you waiting for? Check out our favorite all-inclusive elopement packages and things to remember when deciding on your unique honeymoon destination and wedding.
Practical Tips for Booking an Elopement Package
Know the marriage laws. Different destinations have different rules, so make sure you research ahead of time so your marriage goes smoothly. These may include specific officiants' requirements and paperwork you must complete before your big day.
Be sure to apply for a marriage license ahead of time whenever possible.
Though elopement may sound like a spontaneous activity, you'll still want to plan ahead for flowers, photos, and food. Luckily, many of the all-inclusive elopement packages can help you arrange this.
Only invite people you can't imagine missing your wedding. To minimize stress and cut down costs, keep your guest list short and stick with only your closest friends and family.
11 All-Inclusive Elopement Packages
Waldorf Astoria Maldives Ithaafushi, Maldives
$$$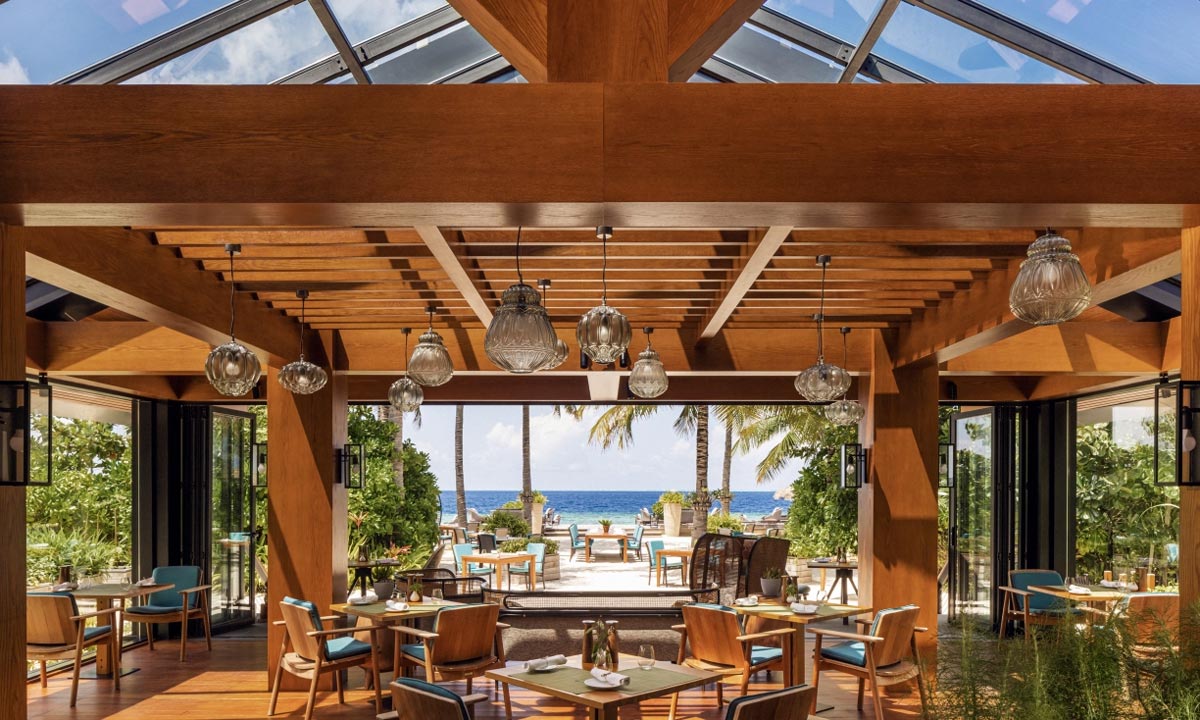 The Waldorf Astoria Maldives Ithaafushi is the perfect place to plan an all-inclusive elopement package in the Maldives. The elaborate wedding and honeymoon packages are available at 3 venues on the property, but the Private Beach is a perfect setting for an elopement.
From a chariot ride before you exchange vows to a floating breakfast and 90-minute spa treatment the following morning, you'll be treated like royalty during your stay.
The standard packages include a bridal bouquet, master of ceremony, wedding certificate, and wedding cake – proving that no detail is forgotten.
Four Seasons Resort, Bora Bora
$$$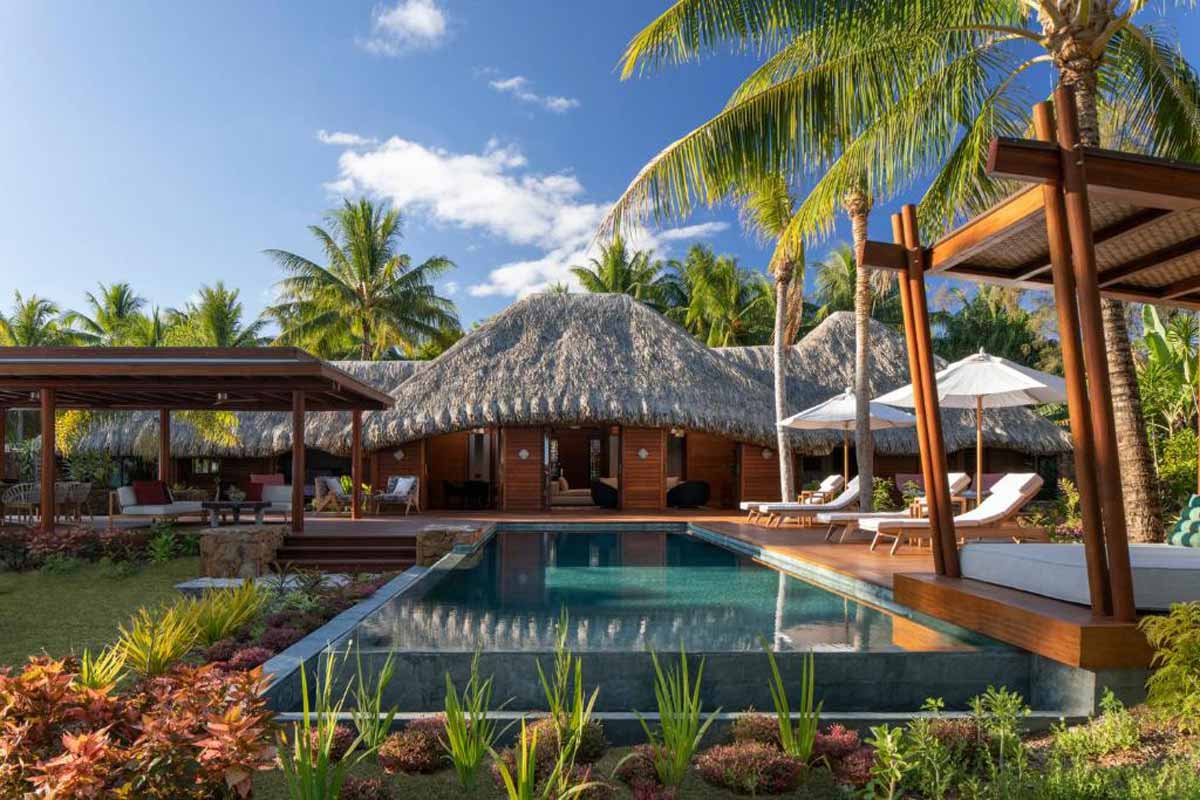 The Four Seasons Resort is where to go if you want a dreamy all-inclusive elopement in Bora Bora. We love the overwater bungalows here, but the wedding packages are where the resort shines.
Personal touches like Tahitian music for your ceremony and reception, a private dinner for two on the beach, and a canoe ride to the altar (yes, really) make this a truly special choice for your all-inclusive honeymoon package.
Turtle Bay Resort, Hawaii, USA
$$$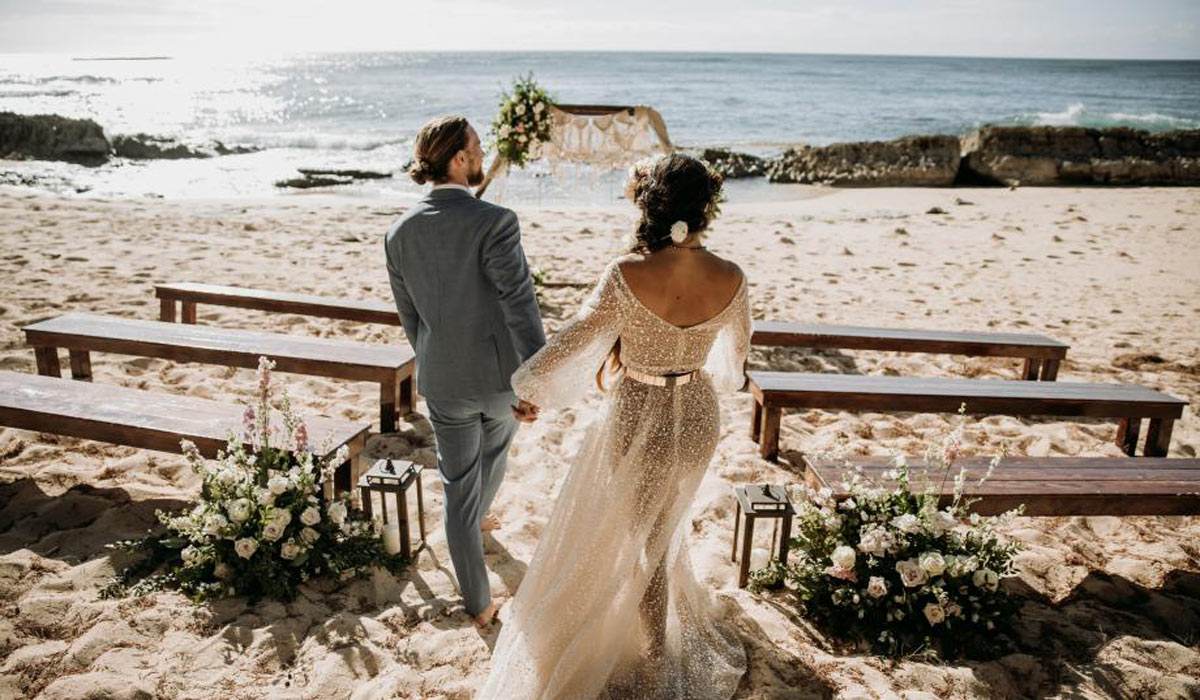 If you're trying to find the perfect Hawaii elopement packages at an all-inclusive hotel in Oahu, look no further than Turtle Bay Resort.
The Makai Elopement Package includes 3 nights in the beautiful Ocean Bungalows, exchanging vows on the beach, live music, and a $300 dining credit you can use anytime during your stay.
Starting at $11,000, we think this is an excellent idea for your wedding and honeymoon in Hawaii.
The Gant, Aspen, Colorado, USA
$$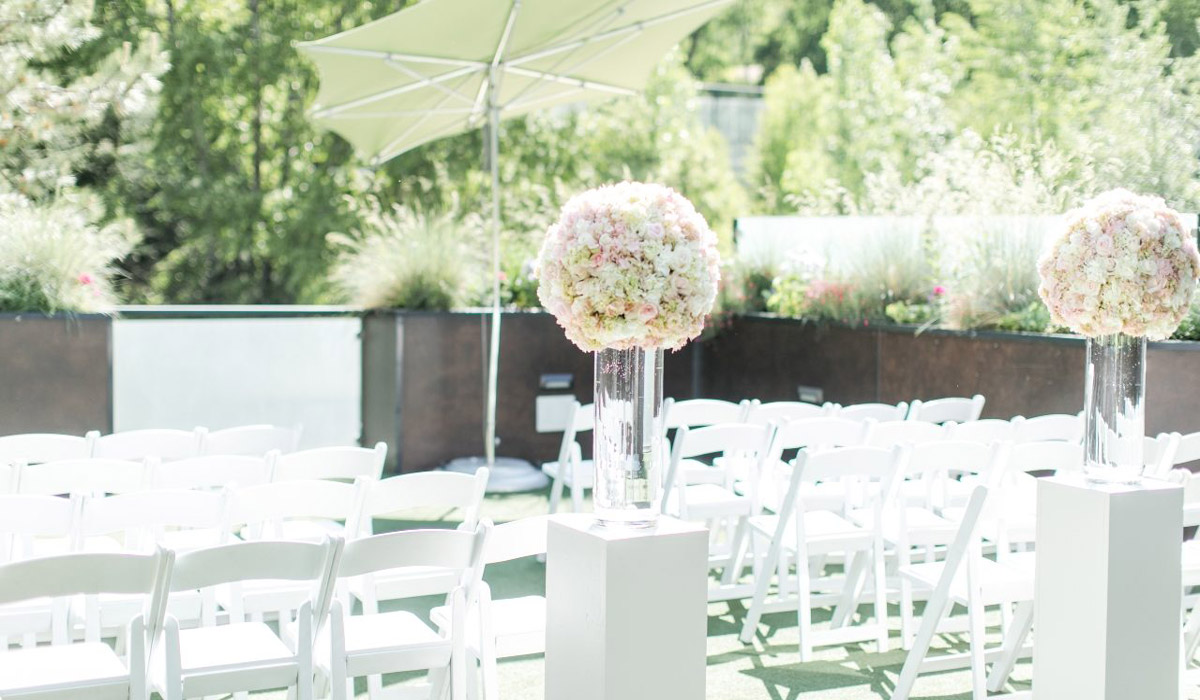 Are you looking for the best all-inclusive elopement packages in Colorado? Aspen is one of our favorite vacation destinations in the USA, and The Gant has an incredible wedding package with a very reasonable entry price of $2,500.
You'll have access to the rooftop terrace overlooking Aspen Mountain, 25% off your room rate, and a free upgrade, champagne, and snacks.
Once you're officially married you can settle into your comfy suite, which comes with a fireplace you can cozy up to as newlyweds.
The romance doesn't end on your big night – the hotel welcomes you back with a complimentary 1 night stay every year on your anniversary (when you book 2 nights).
Convinced yet? We are.
Skytop Lodge, Pennsylvania, USA
$$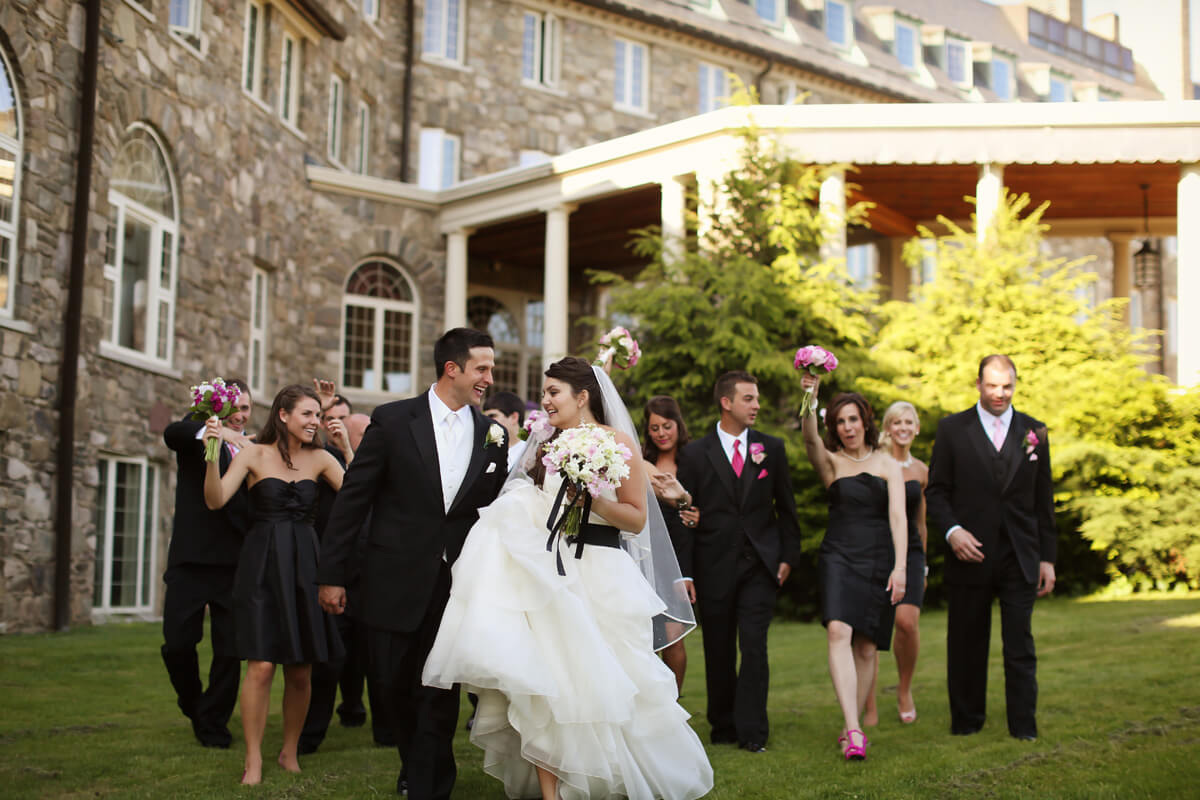 Looking for all-inclusive elopement packages in Pennsylvania? Skytop Lodge gives you a chance to honeymoon in the Poconos and takes advantage of the incredible property and its outdoor activities, restaurants, and jaw-dropping views.
Ideal for larger groups, you can suggest the Modified American Plan if your guests want an all-inclusive stay, and then celebrate at 1 of 3 awe-inspiring ceremony sites starting at $2,000.
On your wedding night, the resort arranges the menu and champagne,. They can provide the lighting and decorations for an extra fee, so everything is ready for your magical evening
Bonus points – you and your spouse will stay for free the night of your wedding. How's that for hospitality? Pretty excellent, we think.
The Ritz Carlton, Grand Cayman Island
$$
The Ritz Carlton, Grand Cayman Island, is an excellent choice for couples who want a luxury all-inclusive elopement package in the Caribbean.
Seaside wedding packages start at $4,200 and set the perfect stage for walking down the aisle. The hotel arranges an officiant, provides the marriage certificate, and connects you with a photographer for a complimentary 1-hour photo shoot.
Better yet, there are excellent dining options and luxurious suites to choose from to make your elopement a weekend to remember.
Hidden River Events, North Carolina, USA
$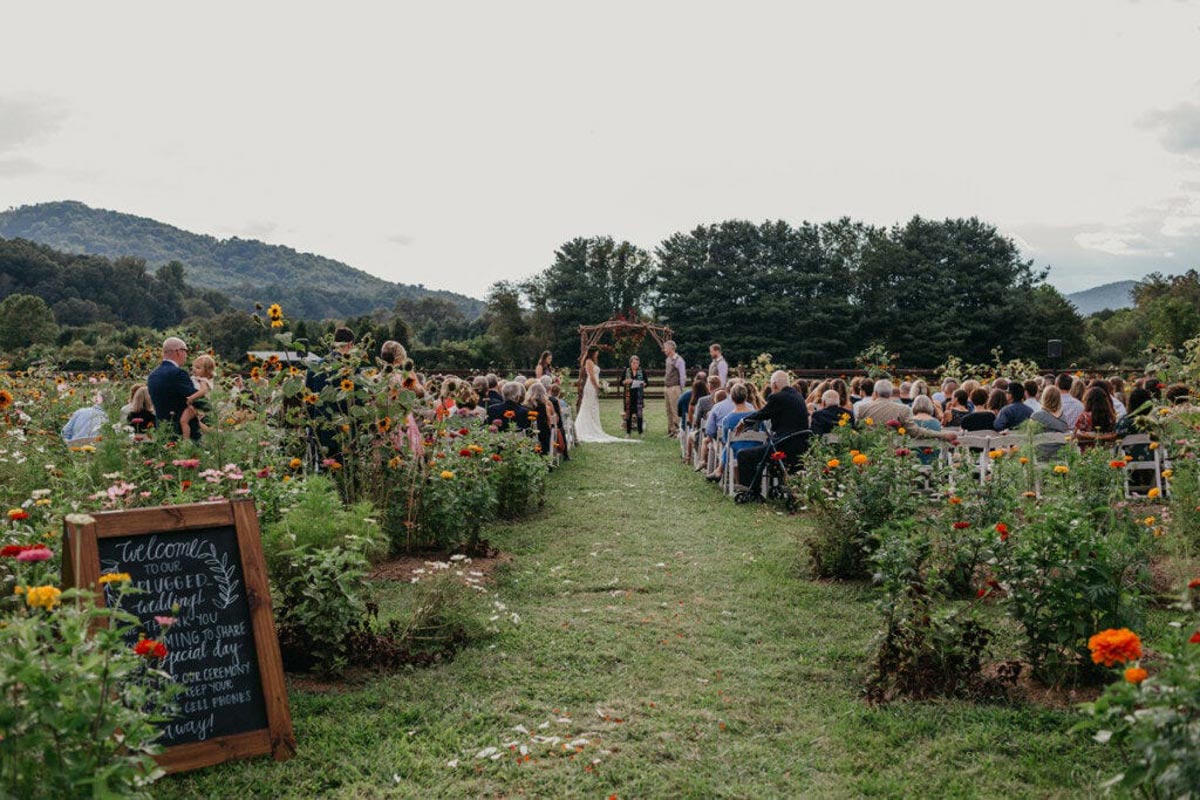 Looking for an elopement on a budget? The all-inclusive elopement package from Hidden River Events in North Carolina is set in the idyllic countryside of nearby Swannanoa.
The ceremony plan starts at $1600 for 4 people and includes an officiant and access to the picturesque wedding site in beautiful North Carolina. You can personalize your special moment by adding a wedding cake, photographer, flowers, and DJ.

Need a place to stay? Depending on availability, several cabins are on site, and you can add them to your all-inclusive elopement package.
Cap Maison Resort & Spa, St. Lucia
$$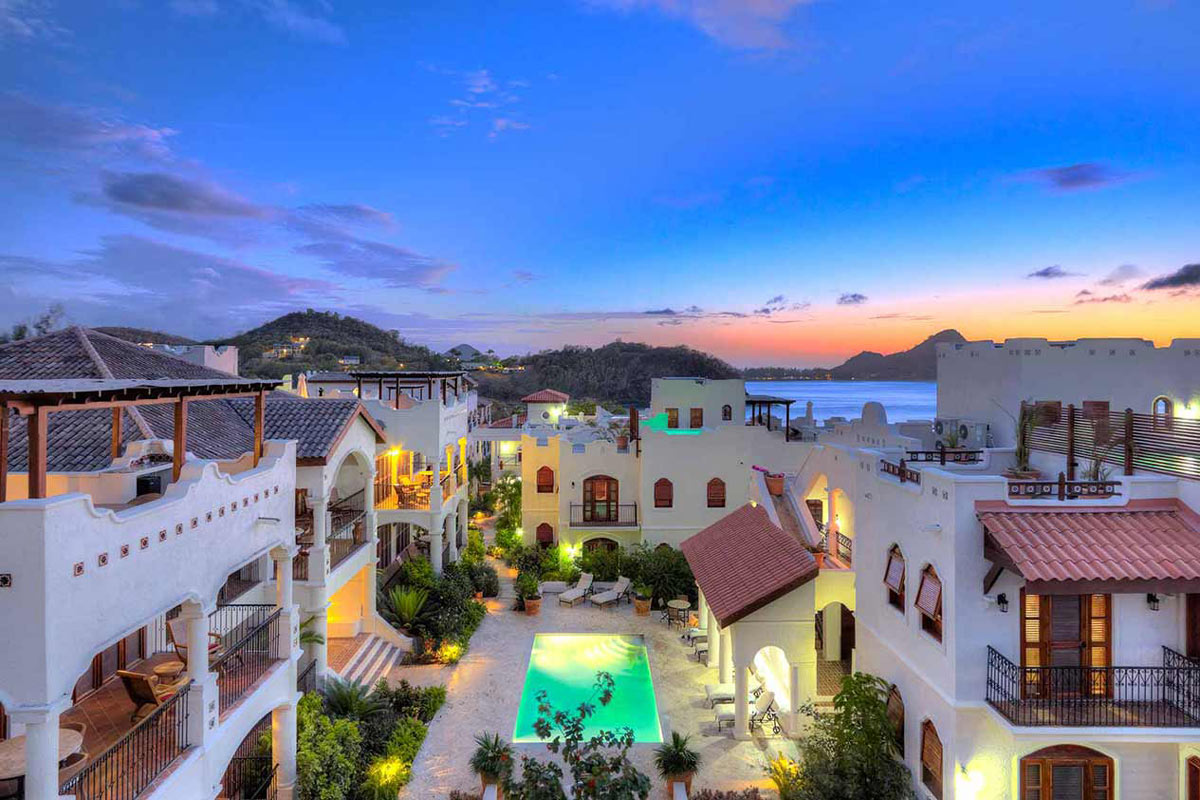 What sounds better than an all-inclusive honeymoon package in the Caribbean? Not a whole lot. And Cap Maison Resort & Spa is the perfect place to run off for your wedding and honeymoon in St. Lucia.
Choose from 5 ceremony sites, including the Cap Maison I – a luxury yacht where you can say "I do" in nautical style. The Classic Wedding Package sets you up with all the necessary decorations, details, and delicacies.
But for couples who want to go the extra mile, choose the Luxury Wedding Package and enjoy a romantic dinner, breakfast, and spa treatment for $3,950.00.
Bungalows Key Largo, Florida, USA
$$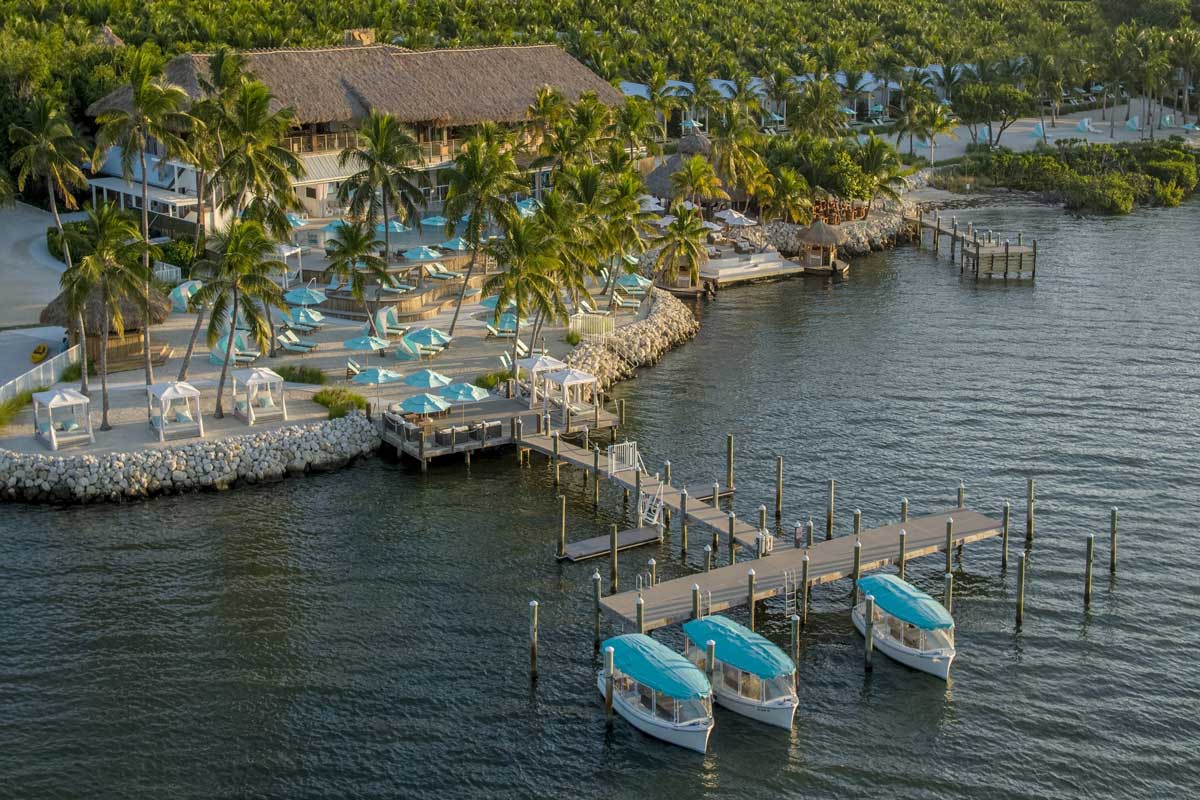 When we think of all-inclusive elopement packages in Florida, Bungalows Key Largo is the first idea that comes to mind. What makes it special? We don't know where to begin.
The Duet Elopement Package starts at $4,500 and includes a ceremony on the sand, wedding photography, a bridal bouquet, and champagne waiting for you in your room.
Can you dream up a better way to spend your wedding and honeymoon in Florida? No, we can't, either.
Resorts World, Las Vegas, USA
$$$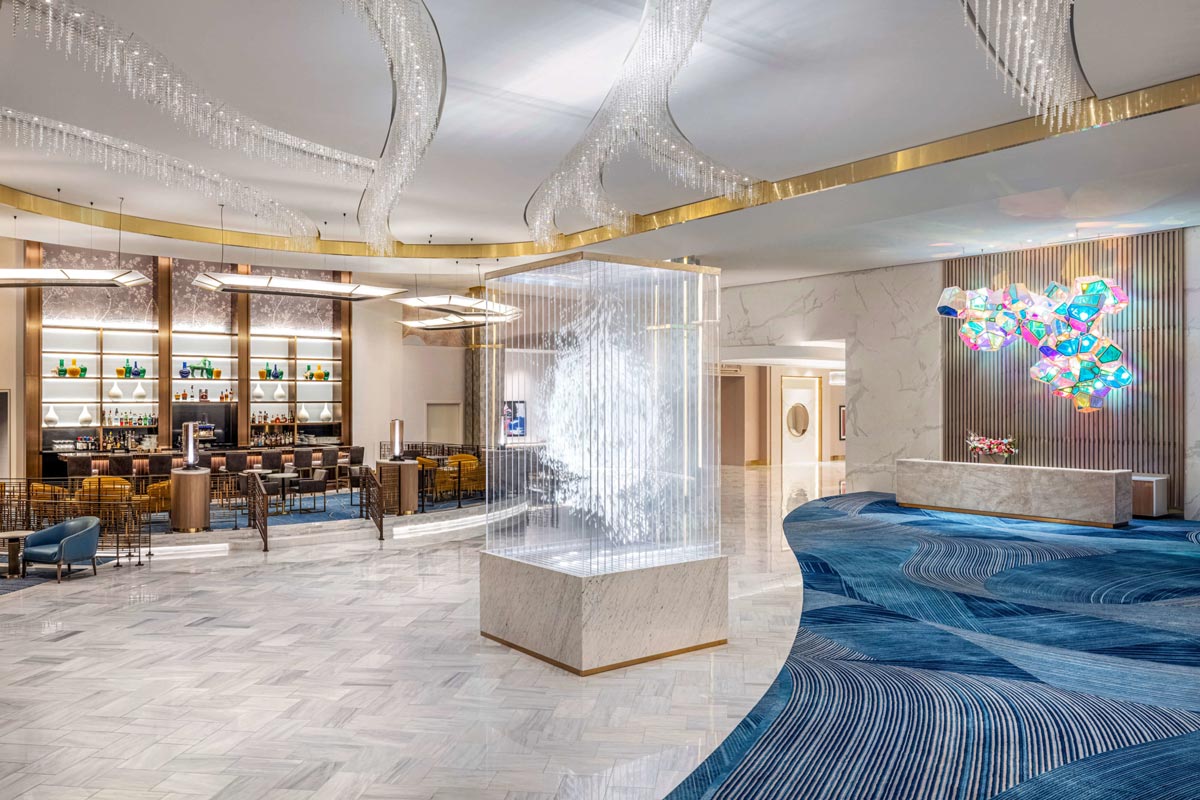 No place evokes the idea of eloping quite like Las Vegas. It doesn't have to be a moment you want to leave in Sin City – you can plan a fantastic Las Vegas all-inclusive elopement honeymoon package with a hotel you'll remember for decades.
Resorts World is one of Las Vegas' premiere luxury stays, and they can help you plan a wedding as extravagant as you want it to be. Choose from exceptional dining options, state-of-the-art facilities, and gorgeous rooms in one of the newest hotels on The Strip.
The Ranch at Rock Creek, Montana, USA
$$$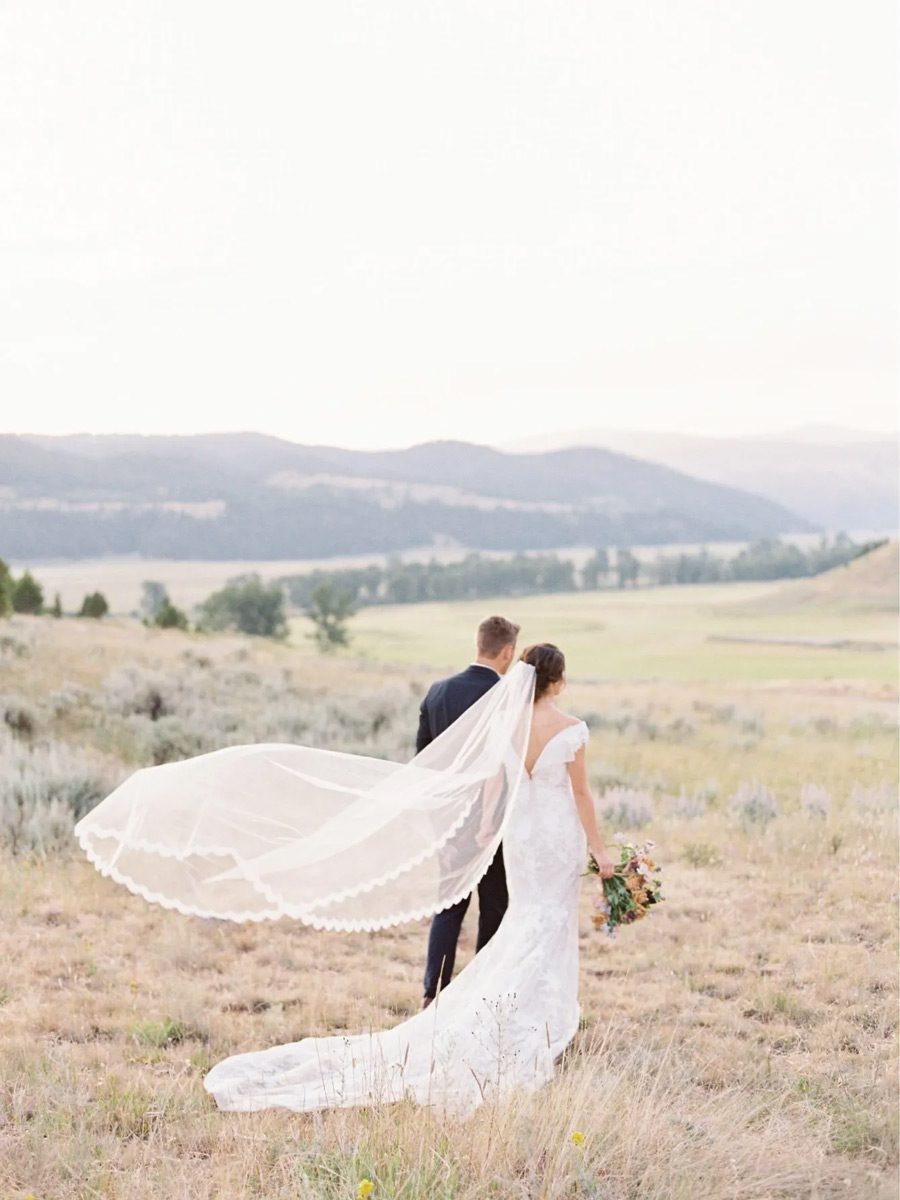 Looking to get married at a 5-star luxury ranch? Discover the best all-inclusive elopement packages in Montana at The Ranch at Rock Creek.
Over 6,000 acres of vast Montana wilderness surround you and provides a stunning location to share your vows, take photos that will last a lifetime, and celebrate with your closest friends and family.
All-inclusive packages start at $10,000 for you and one witness and are added to the cost of the room and board.

But what is it that makes this option so incredible? All meals are included, your wedding will be certified on-site, and the luxury log cabins boast Montana charm at their finest.
Read More Honeymoon Guides