Planning a honeymoon and wondering where to start? We break down everything that goes into arranging your special trip together.
We know a lot of hard work and dedication goes into making your romantic trip memorable. Never mind the major details like booking accommodations and flights; even the smaller factors take time to work out.
But don't worry, we're here to take the stress out of planning your trip. So you can spend less time number crunching and more time planning your dream vacay.
Read on to discover our top tips for planning, budgeting, and booking a honeymoon.
How to Plan a Honeymoon: Planning Tips for Success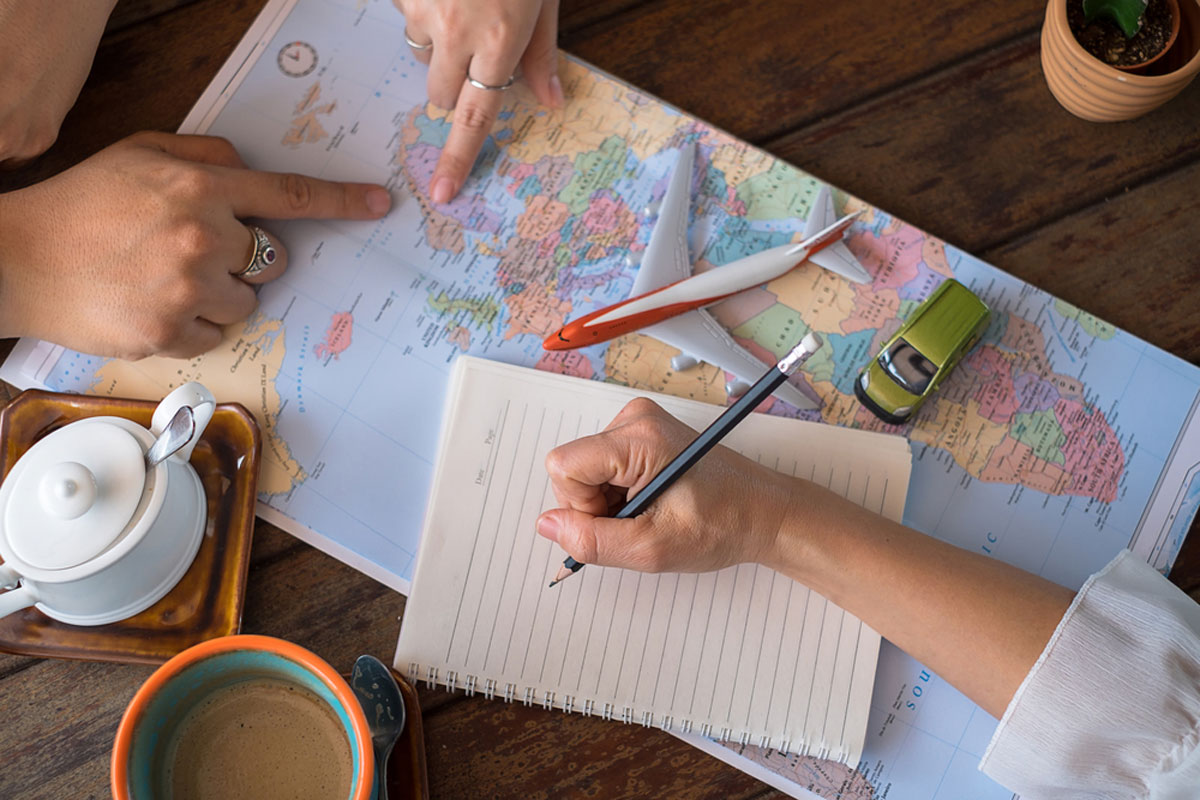 In the beginning stages of honeymoon planning? Congratulations… And good luck.
The world is your oyster with hundreds, if not thousands, of ideas spinning through your head. But then you start wondering how many countries to visit, whether you should plan a honeymoon in the city or at the beach, and how you'll get there.
It might be tempting to hire a honeymoon planner, and we understand why some people do. There's also the option of using honeymoon planning websites or using your own honeymoon planner book.
However you decide to plan your honeymoon, we have some suggestions for doing it the right way, so you can relax when it comes time to take your dream vacation.
Honeymoon Planner: Important Things to Remember
Whether you're subscribing to a honeymoon planning service, using a honeymoon planner app, or you are the honeymoon travel planner, you'll want to keep a few things in mind.
Decide What Your Priorities Are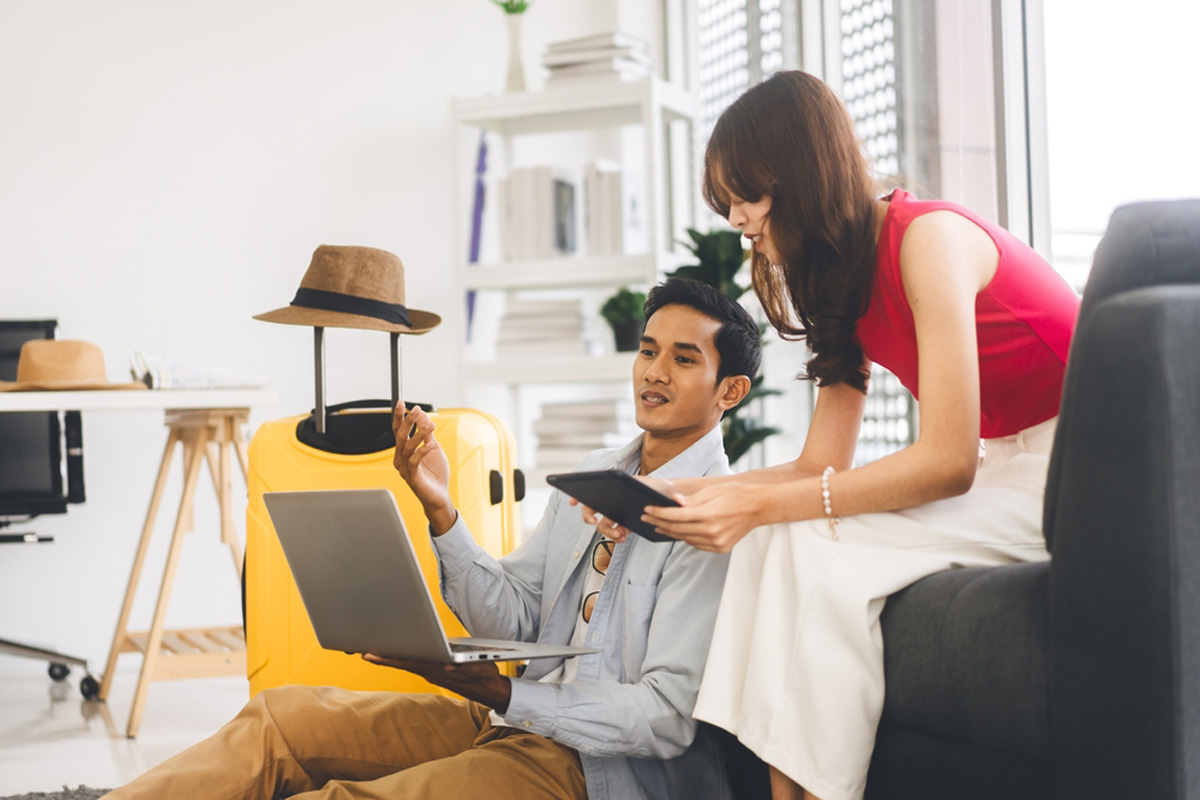 Some couples are content flying to a tropical destination and spending their entire time on the beach or at their resort. Others want to explore urban locations or adventure into more unique and unusual places.
Do you want to focus on finding the best restaurants or dedicate more time to exploring incredible local sites? Knowing your priorities is a significant first step toward planning a honeymoon and will help you decide on an ideal location for your trip.
Pick a Location for Your Honeymoon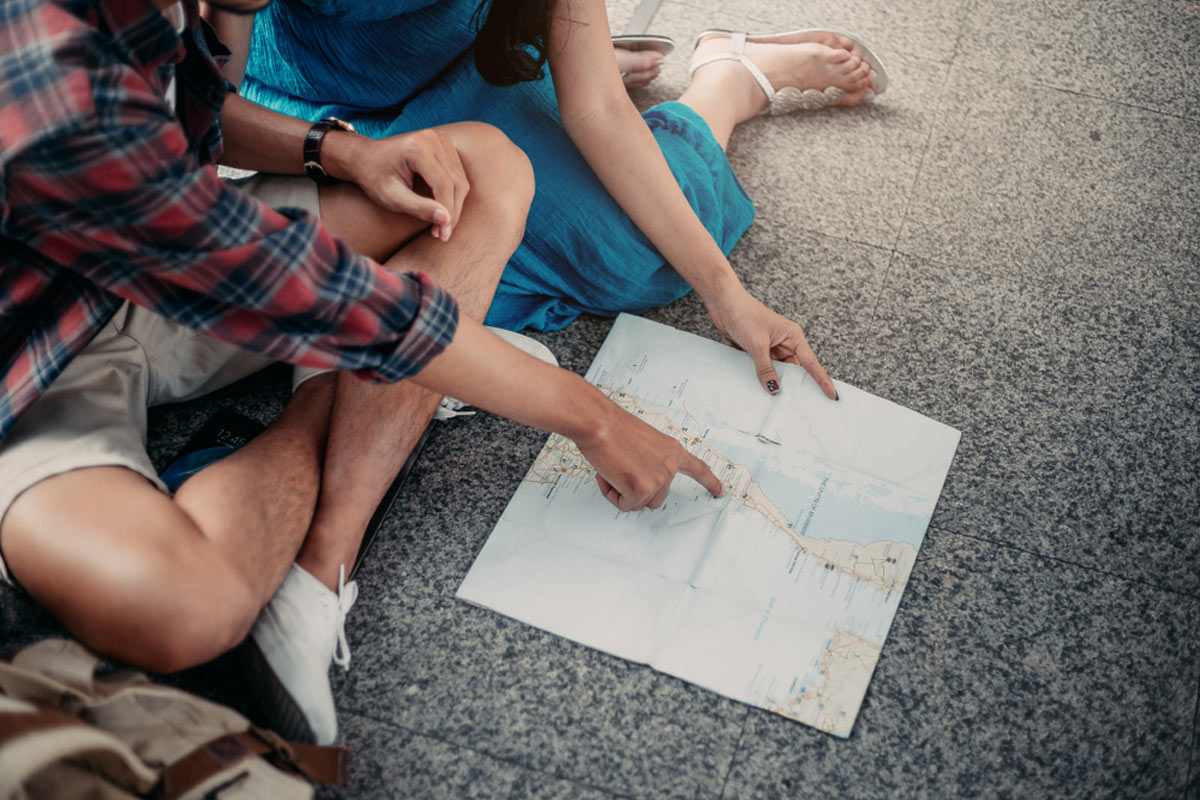 Ok, first things first, you'll need to figure out where you're going. Whether the honeymoon planner is free, you pay for it, or you go the D.I.Y. route – you need to know the location for your big trip.
This might just be your starting point (like flying into Paris for a European Honeymoon) or the entire vacation. But whether you're hiring the best honeymoon trip planner or a novice, you'll need to start discussing where you're going.
Fix a Budget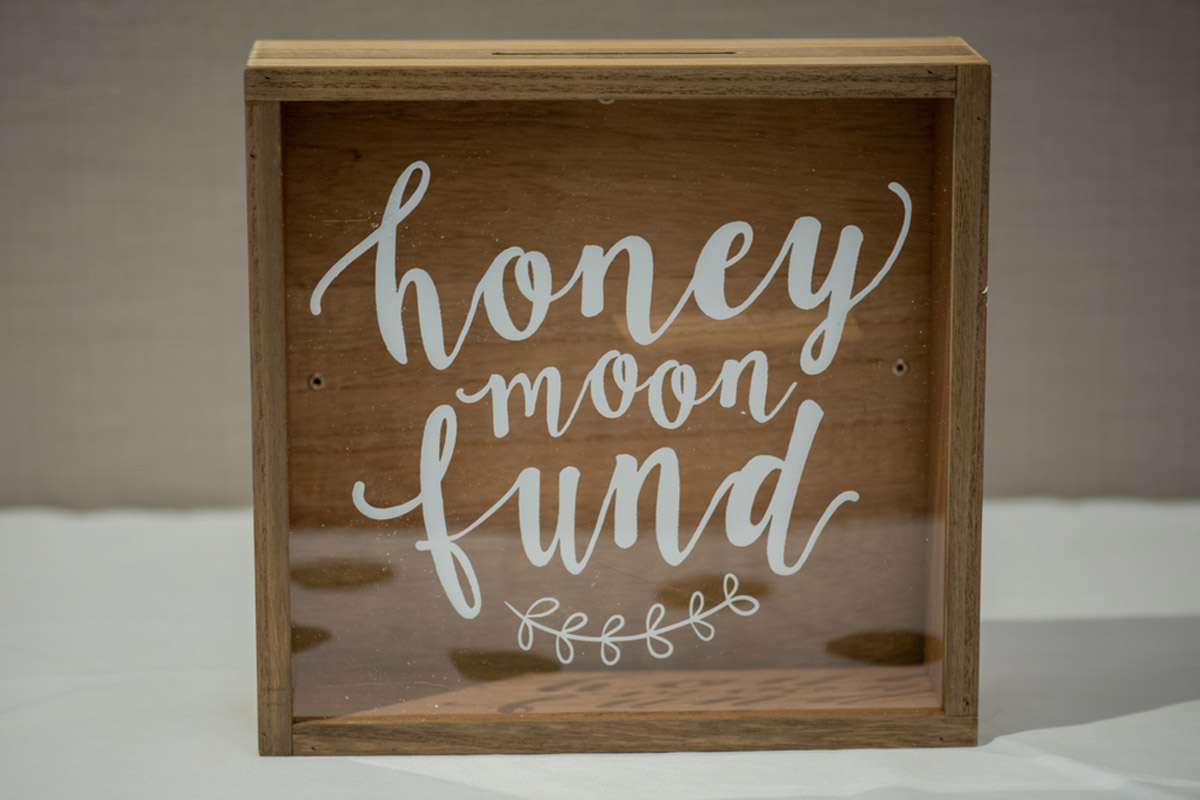 Once you have your perfect location in mind, you can start using your honeymoon planner book. The most crucial first step is creating a honeymoon budget planner.
How do you know if you'll have enough cash? Once you've picked a location and looked at airfare and accommodations, it's time to jot down a few things you want to do on your honeymoon and calculate the prices.
Once you have a ballpark of how much your honeymoon will cost, add whatever cushion you can afford – because, more often than not, people exceed their honeymoon budgets by at least a little bit.
Plan Your Itinerary and Ensure it Suits Both of Your Interests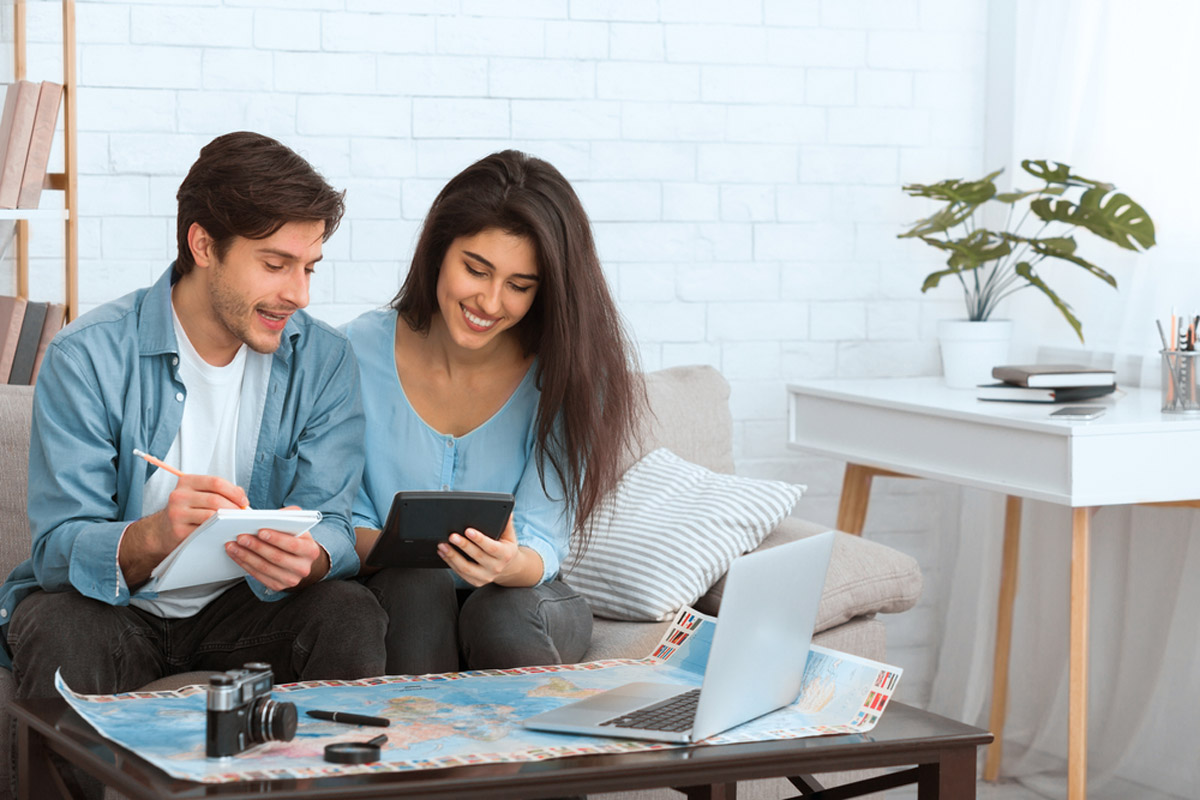 Once you decide on your budget, location, and travel arrangements, it's time to enter the honeymoon travel planner phase.
Don't skip this step unless you're a couple who can genuinely wing it, as an itinerary can sometimes make or break your trip.
What's the best way to plan an itinerary? We love using a honeymoon planner template or a honeymoon planner app – but you can also do it like your parents and grandparents did and write it down in a journal (it still works wonders).
Choose a few must-sees locations for both of you, and then pepper in some things that you know may make your spouse particularly happy – even if it's not your top priority.
Book Events and Restaurants Ahead of Time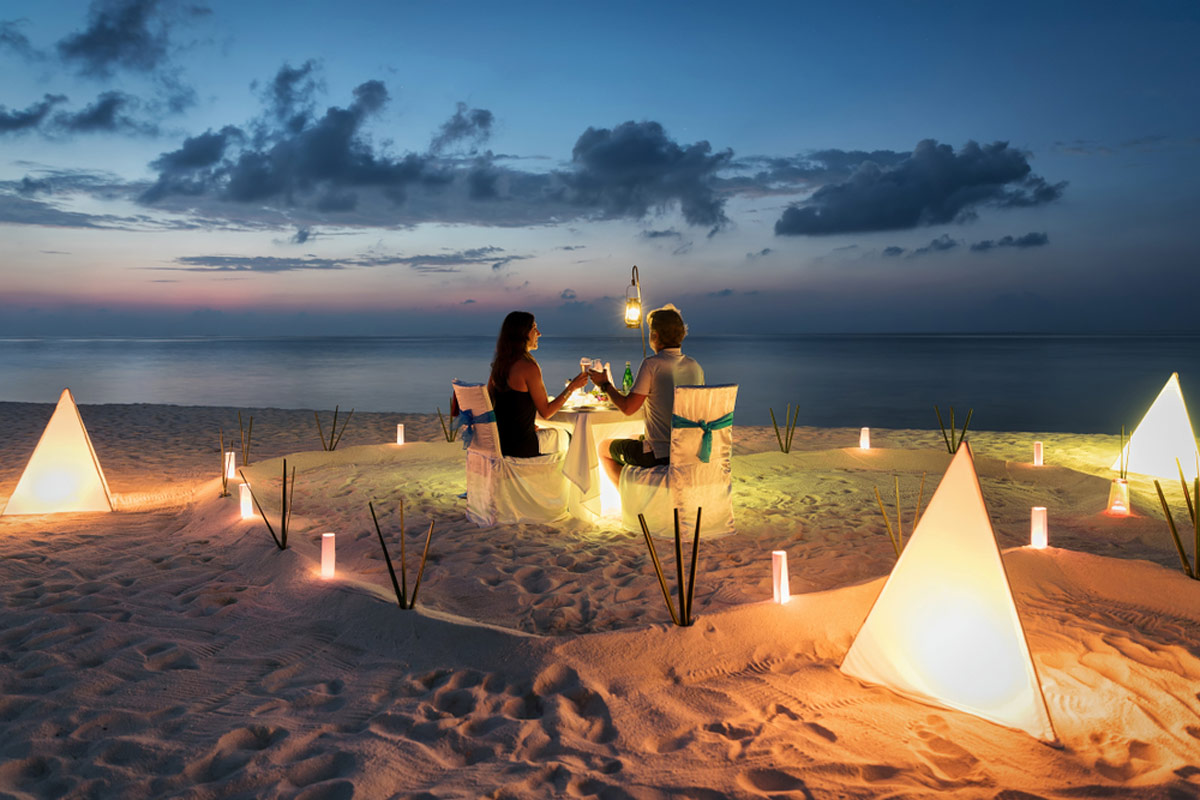 If you're traveling somewhere with plans to eat at the most popular restaurant in the area, watch your favorite band perform, or embark on a safari on your honeymoon – you'll want to book in advance.
Talk to your honeymoon vacation planner or arrange details in advance to ensure you'll experience your top priorities on your honeymoon.
Arrange any Special Requests in Advance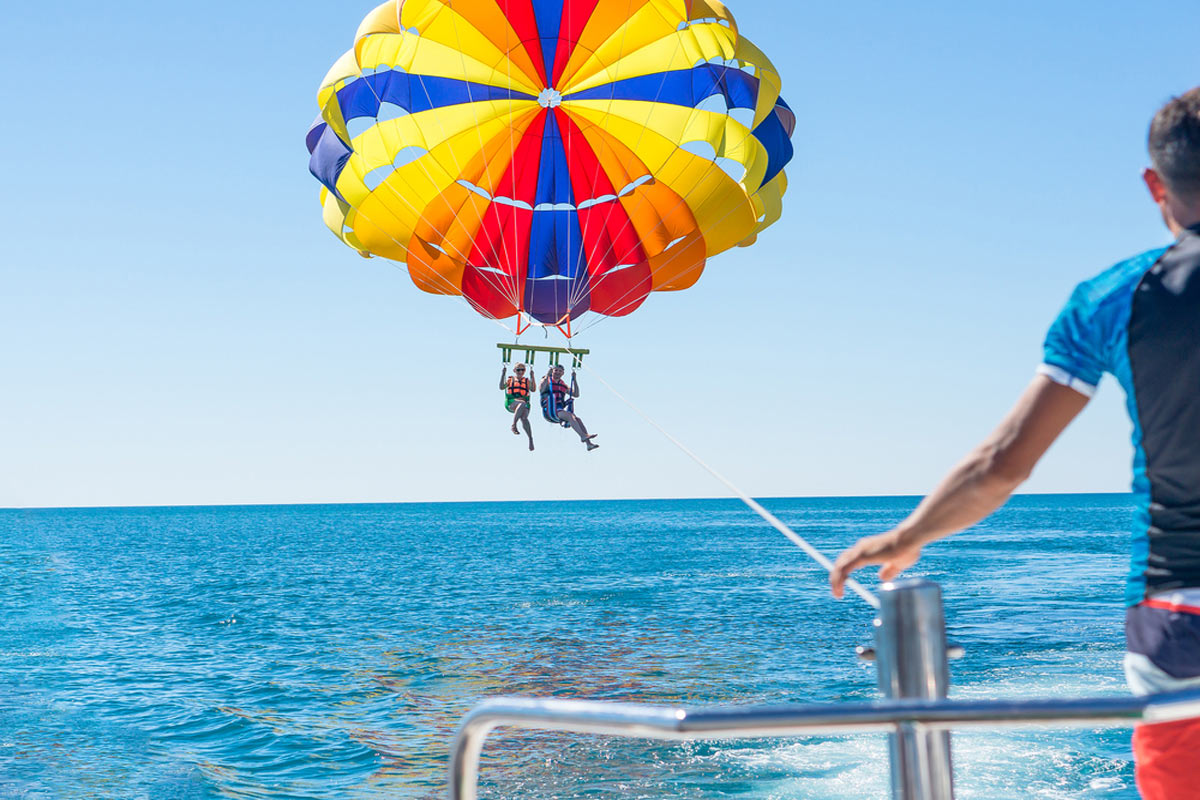 You'll also want to get any special requests in ahead of time.
Talk to your luxury honeymoon planner and see what magic they can work with your hotel. Or contact the concierge and arrange surprises like a bottle of champagne waiting in your room.
If you think of that million-dollar idea to put a smile on your partner's face, act on it and do it quickly. The more time you give your honeymoon planner or hotel, the better chance your dream vacation will become a reality.
Honeymoon Planner: When to Book Accommodation and Travel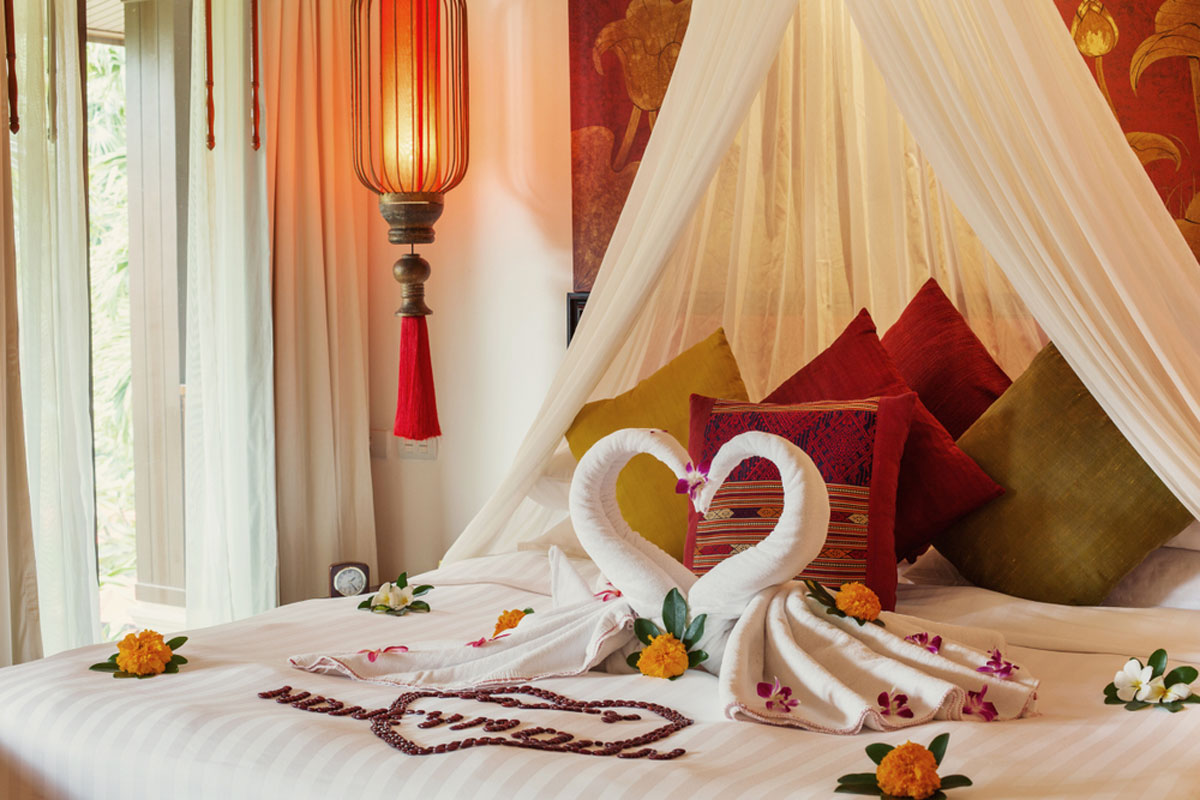 Deciding when to book accommodation and travel depends on where you're going, what your priorities are, and how many locations you plan to see.
No matter who the honeymoon planner is, it's crucial to start arranging the details ahead of time, and unless you and your spouse thrive on surprises, you'll want to allow at least several months to plan.

Most experts recommend 9-12 months for honeymoon planning. But looking at honeymoon destinations 12-18 months is even better if you can afford it.

It's also a great idea to spend the extra money on free cancellations. As we all know, life is full of surprises and unknowns, so preparing ahead in case your plans change is always a good call.
Honeymoon Planning: D.I.Y. or Hire Somebody?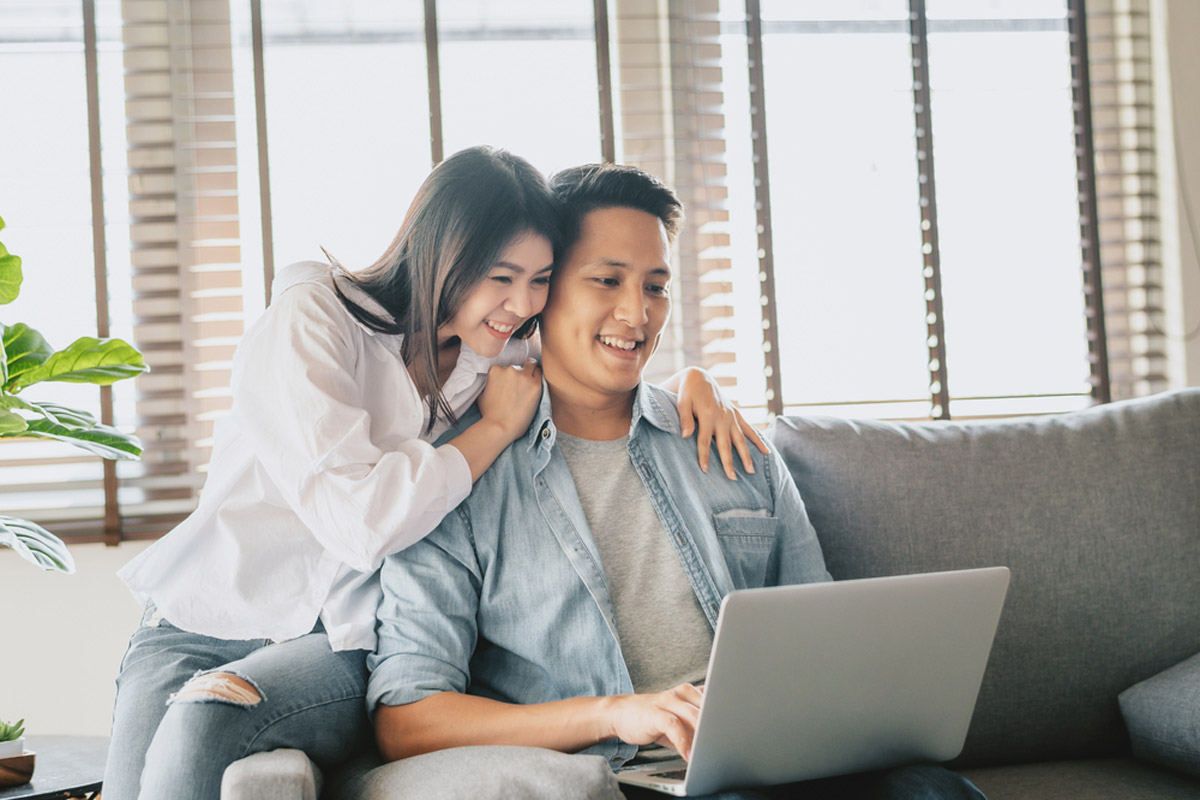 Now that you have figured out your budget and travel plans, you can start thinking of tapping into your honeymoon fund.
But should you spend the extra money to hire someone or do the honeymoon planning yourself? It depends on how many activities and destinations you want to fit in and whether or not you have the time and resources to do it yourself.
One reason we like to allow at least a year for planning a honeymoon is it gives you time to ask the important questions and figure out critical details, especially if you're flying across the world on a honeymoon to somewhere like Bora Bora.
So how do you know whether to hire a honeymoon planning service? We got you covered.
Read or Watch First-Hand Experiences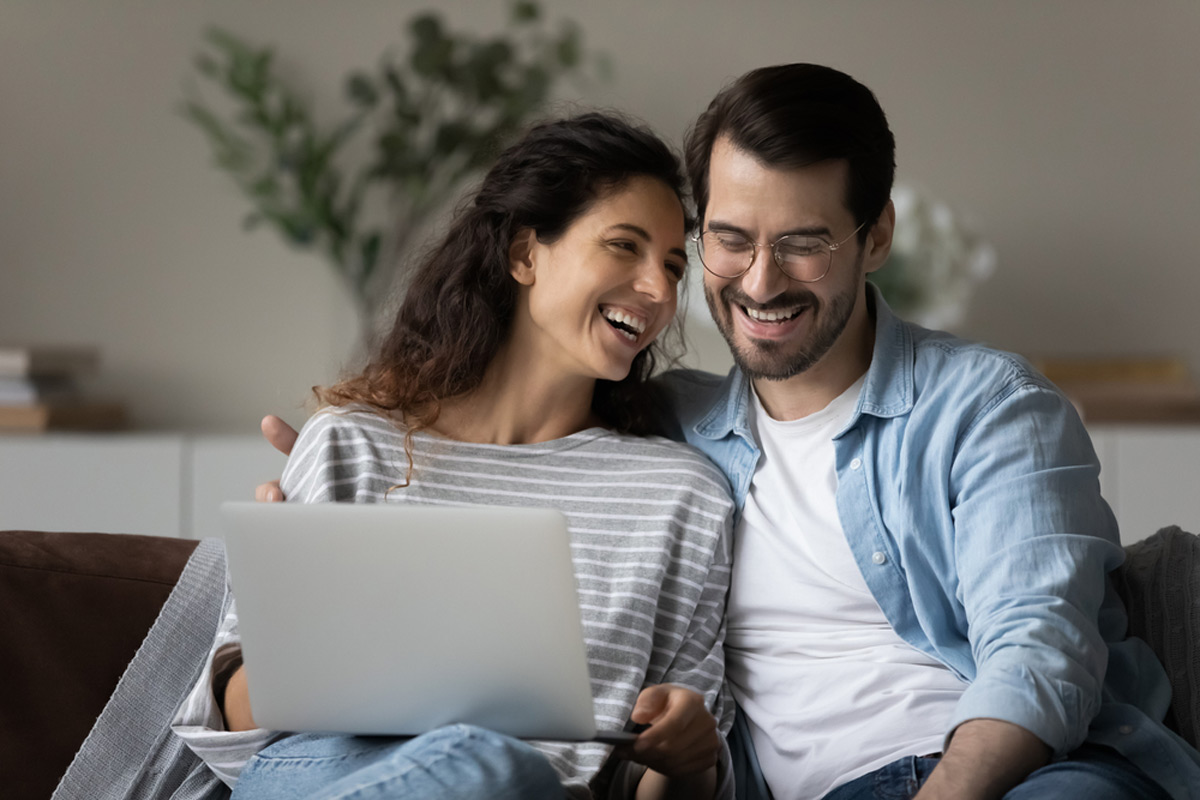 The first thing we'd recommend is seeing how other couples did their honeymoon planning. A great way to get an idea of what's in store is to read or listen to first-hand accounts of honeymoon planning.
Whether that's deciding on the best honeymoon planner online or watching testimonials about hotels or destinations, hearing about other honeymooners' experiences is a great way to start planning your own honeymoon.
Consider Hiring a Travel Agent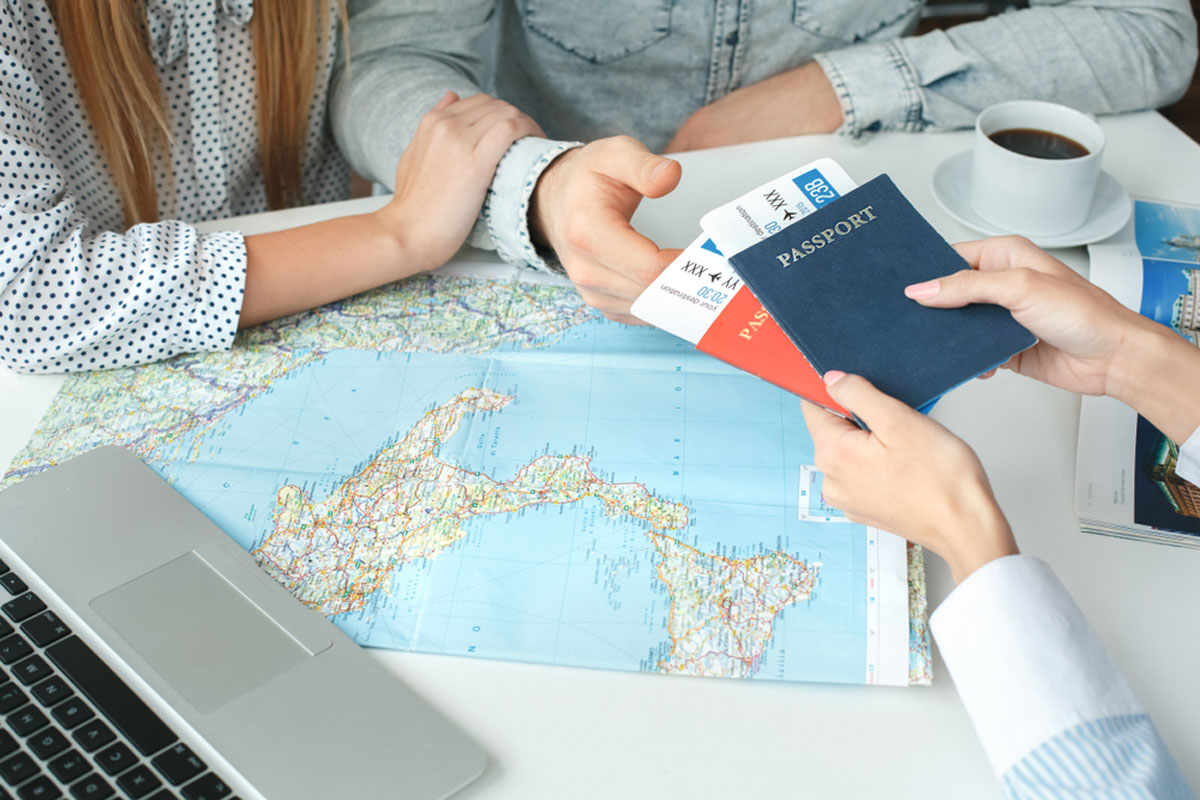 Now that you've done your research, you may have too much going on to plan a honeymoon by yourself.
That's perfectly normal. In fact, everyone should at least consider hiring a travel agent when honeymoon planning.
Be sure to shop around and read up on the best honeymoon planner online, in person, or on your mobile device. You might find that hiring someone to plan your honeymoon is the best choice for you.
Find Out What's Not Included Cost-Wise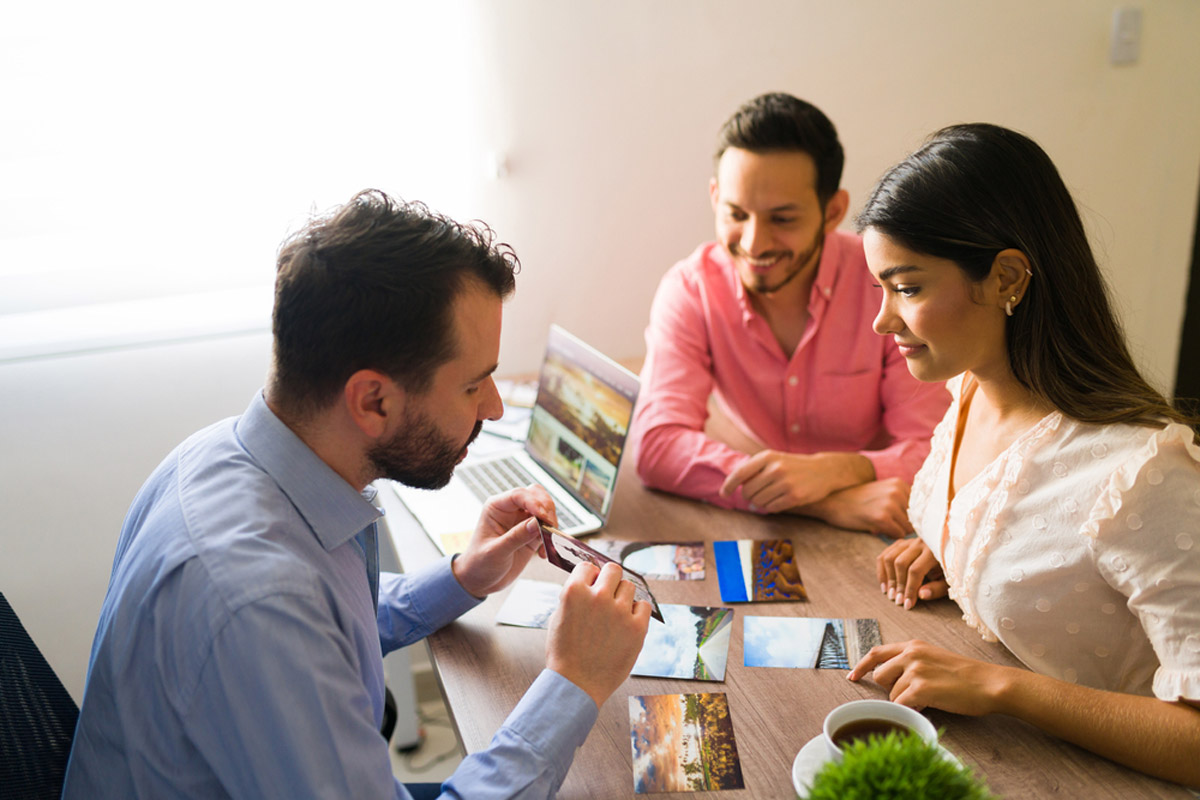 Whether you're doing the honeymoon planning yourself or hiring someone else to do it, you'll want to figure out what you need to pay for when planning your honeymoon.
Some unexpected costs you'll want to consider include resort fees, tourism taxes, and gratuity etiquette for whatever country you visit on your honeymoon.
Honeymoon Packing Tips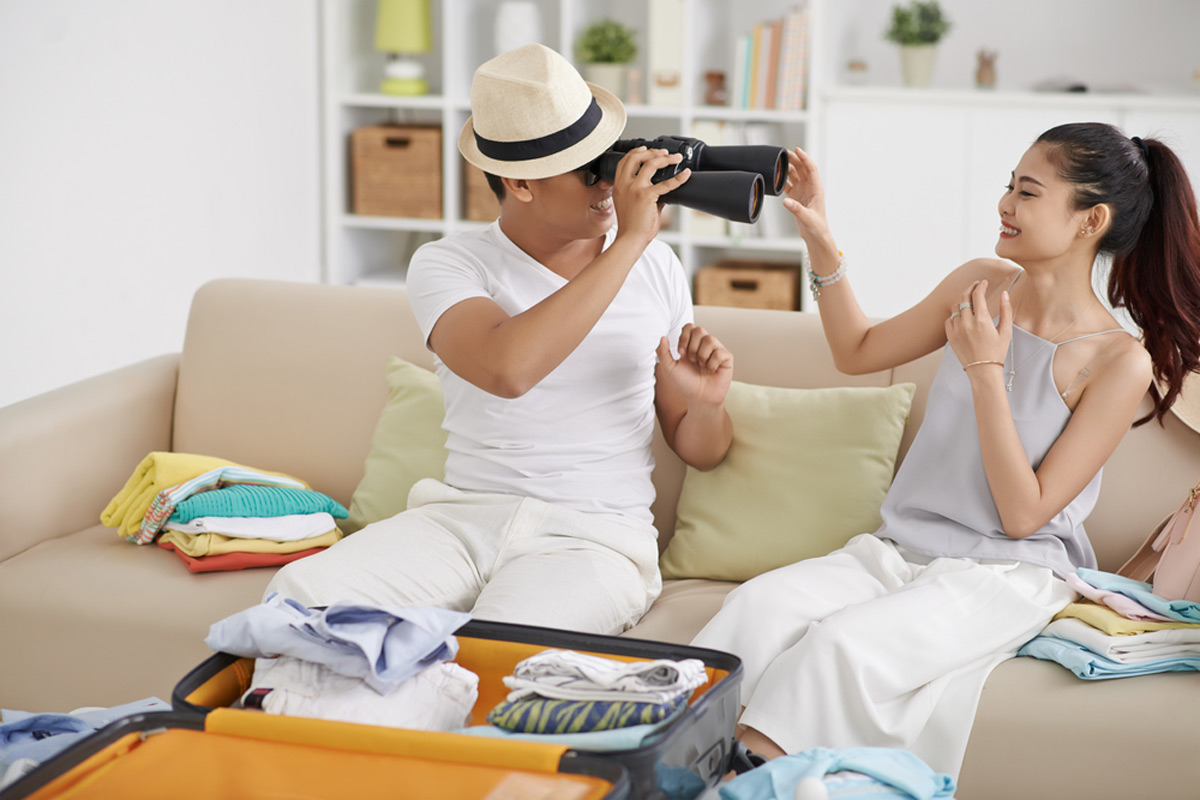 Ok, so you have all the details figured out; now it's time to pack. But before you start panicking or order another suitcase, we have a few words of wisdom for packing your honeymoon luggage.
Only bring items you can't do without and leave some room in your suitcase for things you acquire along the way.
Check the forecast before you pack.
Remember to read up on local guidelines for any regulations on personal items.
Purchase a travel adapter like this option from Flight 001 on Amazon. It's especially handy if you're travelling to multiple countries with different electrical sockets.
Honeymoon Planner: Frequently Asked Questions
When Should You Start Planning?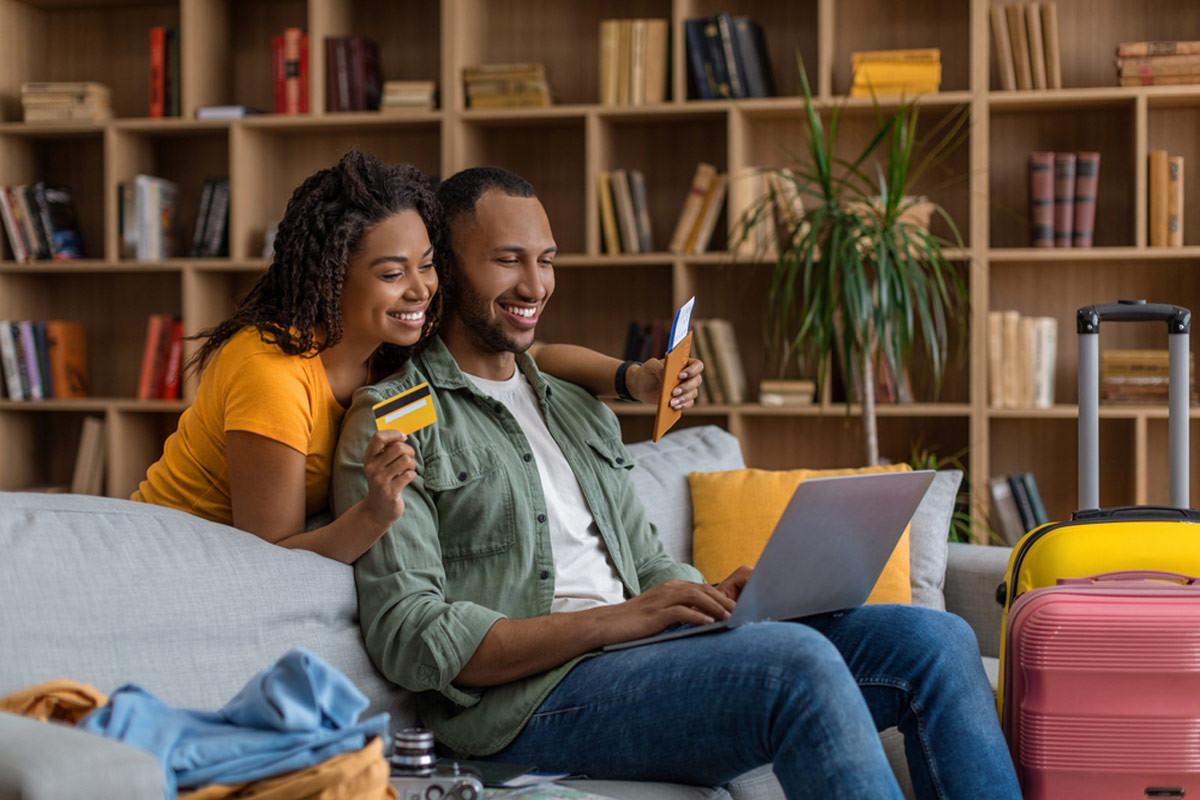 You should start planning your honeymoon at least a year ahead of time. But if your trip is further down the road, it's truly never too early to start planning.
Start bouncing ideas off each other and researching destinations – half the fun of honeymoon planning is the endless possibilities of where you'll end up.
How Many Locations Should I Pick?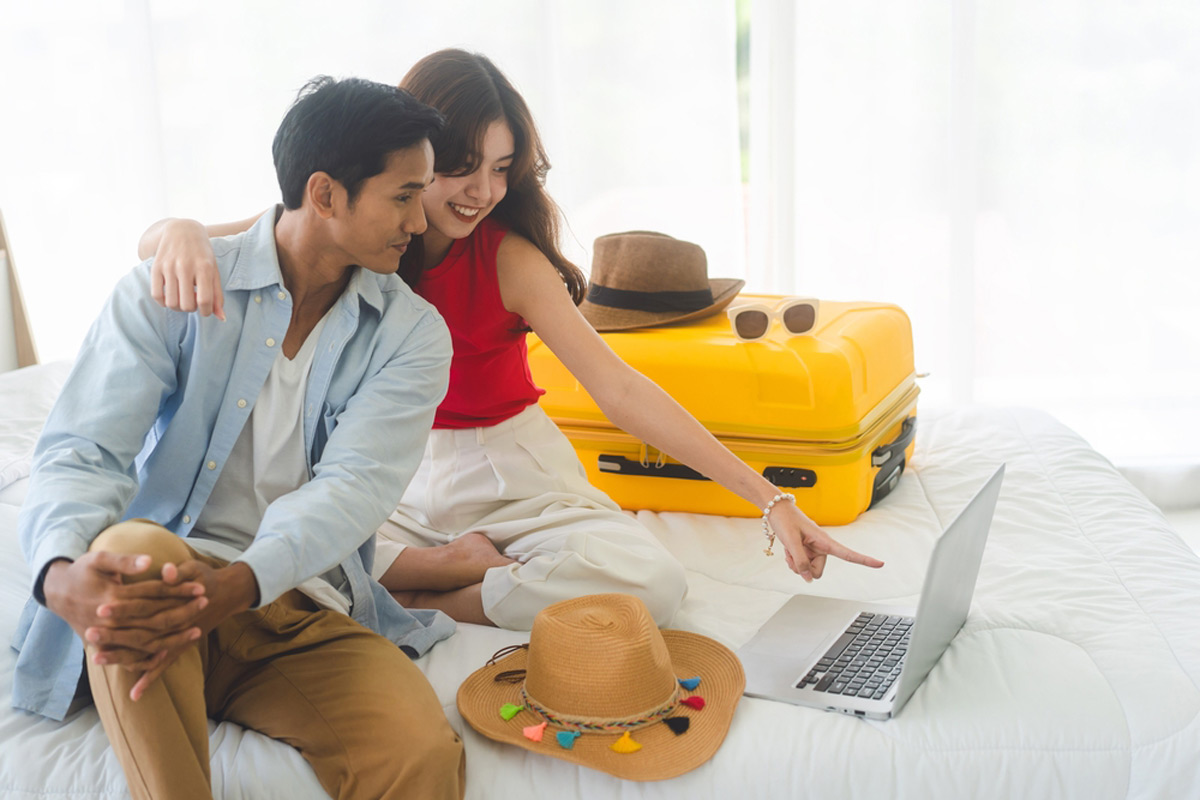 When honeymoon planning, it's easy to get carried away. You'll likely want to see more than one destination if you're traveling long distances, but you also want to fully experience the places you're visiting.
We recommend up to 4 destinations on your honeymoon if your total vacation time is 10-14 days, as anything more will be exhausting. But choosing a single location and sticking to it is also tried and true.
What is a Normal Budget for a Honeymoon?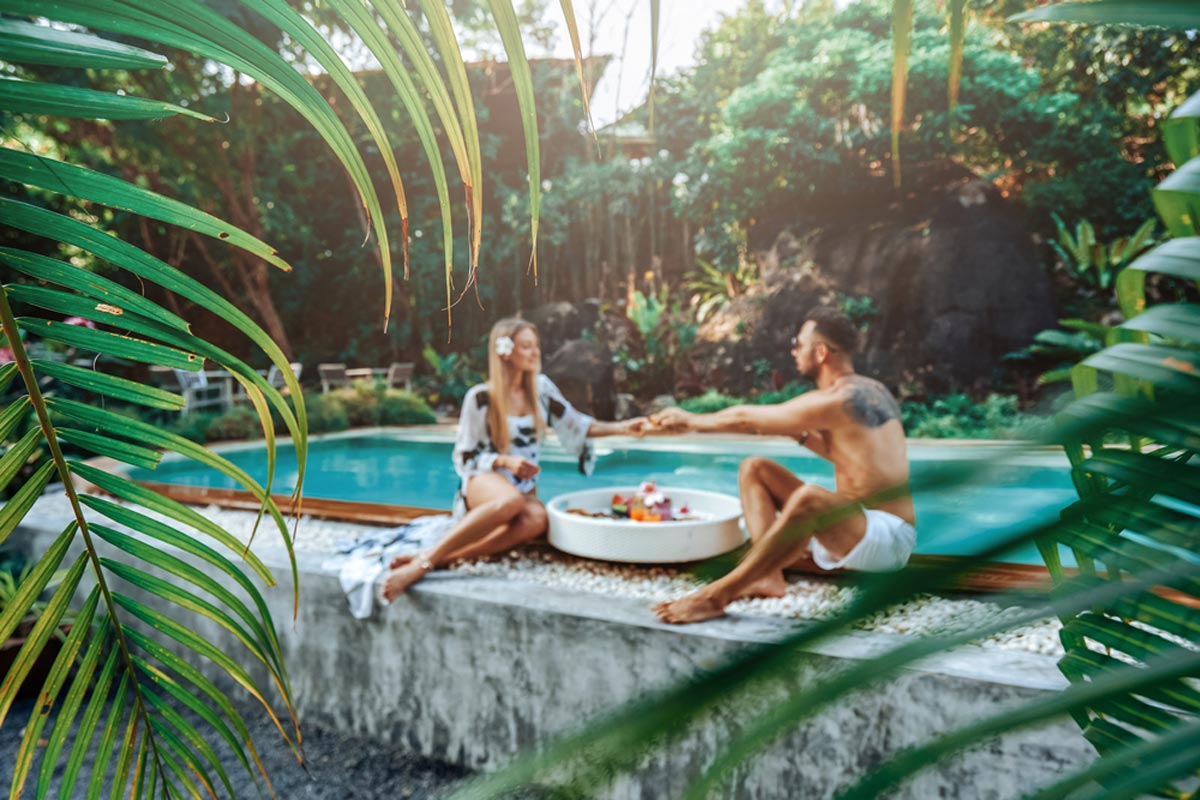 Most couples budget between $5,000-$20,000 for their honeymoon. However, if you hire a luxury honeymoon planner or want to book more expensive accommodations, you can expect to pay upwards of $25,000-$30,000.
Are Honeymoon Planners Worth It?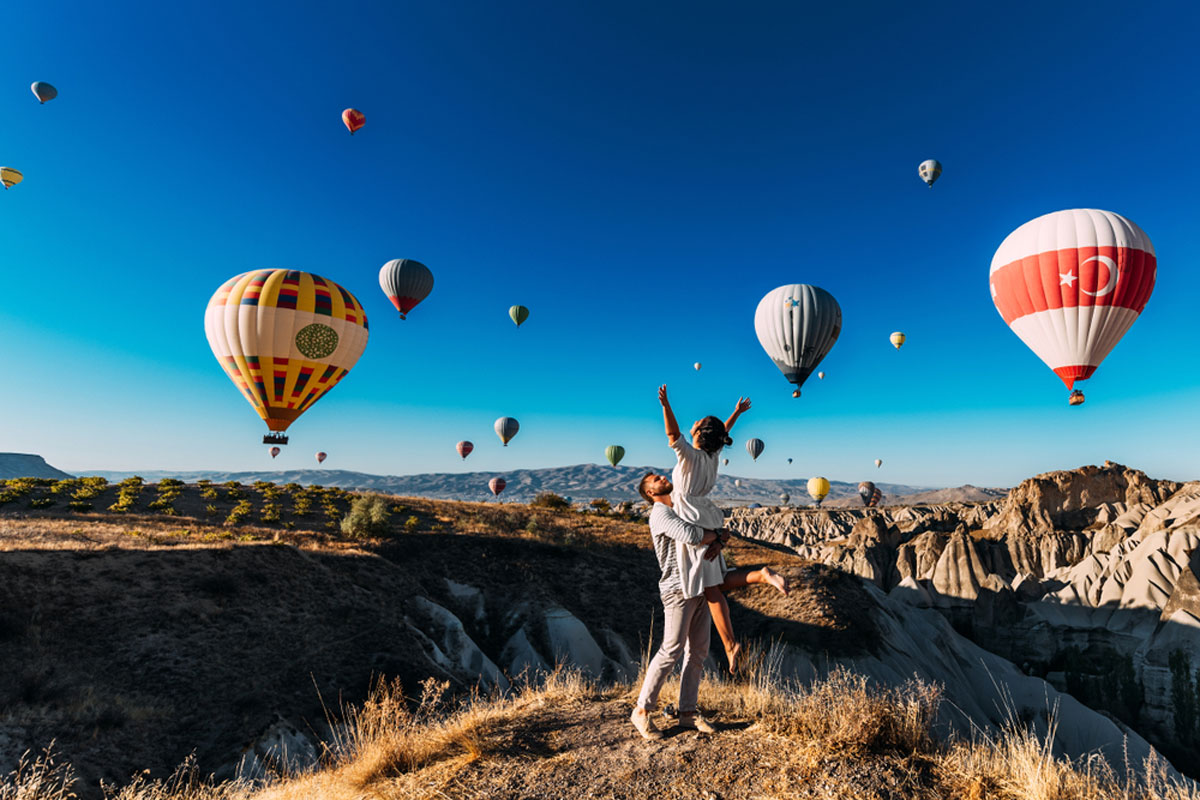 Should you hire a honeymoon planner? Absolutely, if it works with your budget and personality.
Every couple is different, so it really depends on your commitment to planning and how much control you want over the details. But honeymoon planners are an excellent idea for many newlyweds, so don't rule it out.
Read More Honeymoon Guides