Planning a honeymoon in Barbados? Discover our favorite destinations and resorts for your Barbados honeymoon with this handy guide.
We'll be honest, we can't quite think of anything more romantic than a Barbados honeymoon.
Yes, the Easternmost island in the Caribbean region is a bucket-list paradise for many.
Why? It's simple – white sand beaches, warm breezes, and high-end hotels are a few of the biggest reasons couples consider Barbados a vacation haven.
Add to that the opportunities for golf, snorkeling, and hiking, and it makes SO much sense.
Here's what you need to know when planning your Barbados honeymoon.
Why Honeymoon in Barbados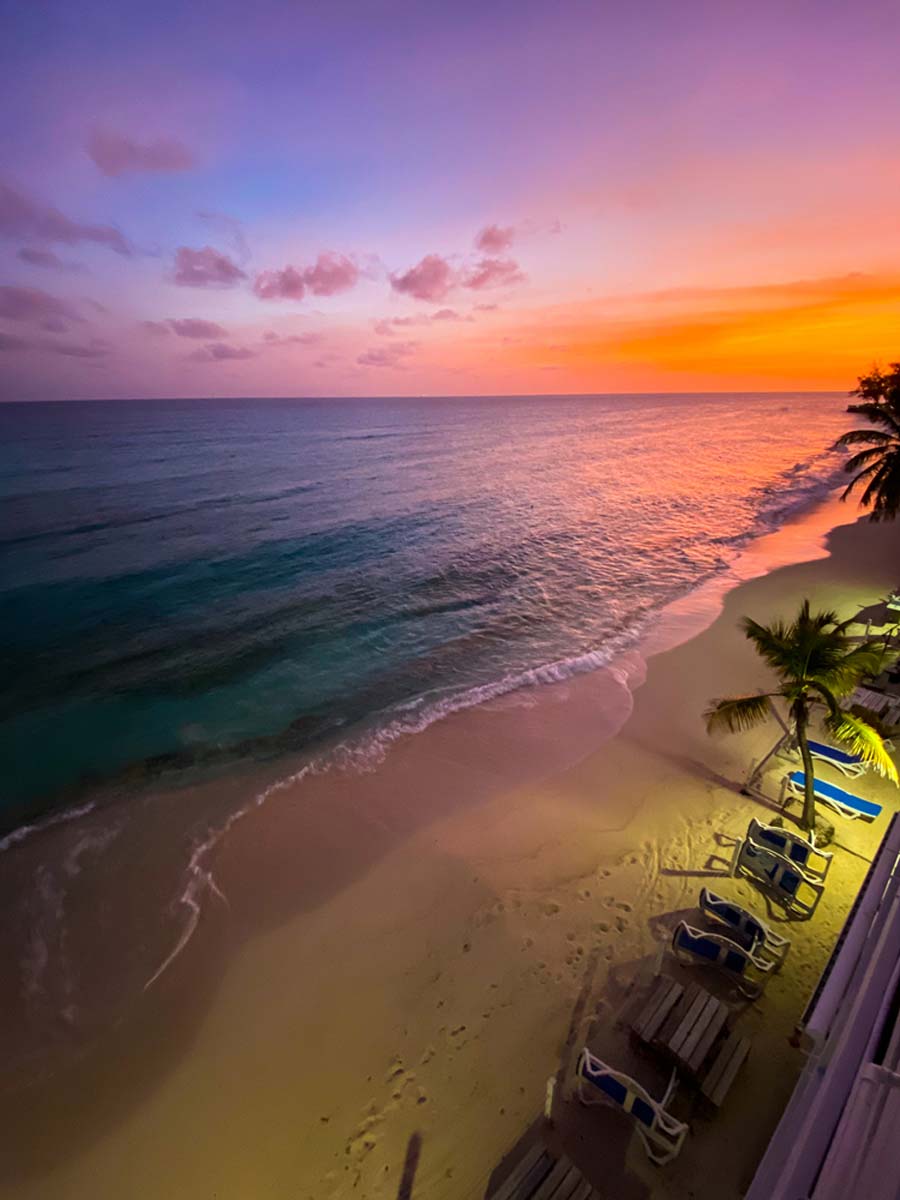 A honeymoon in Barbados is a fantastic choice if you want to lie on the beach, soak up the sun, or snorkel through pristine Atlantic Ocean waters.
But there are also lavish 5-star resorts with world-class amenities where you can relax and plan your future together. Do all this while watching the sunset over the palm trees, white sands, and sparkling blue waters.
Ready to plan your honeymoon in Barbados? Keep reading to learn more.
Best Honeymoon Hotels & Resorts in Barbados
The Crane Resort
Saint Philip
$$$
Best for a Poolside Honeymoon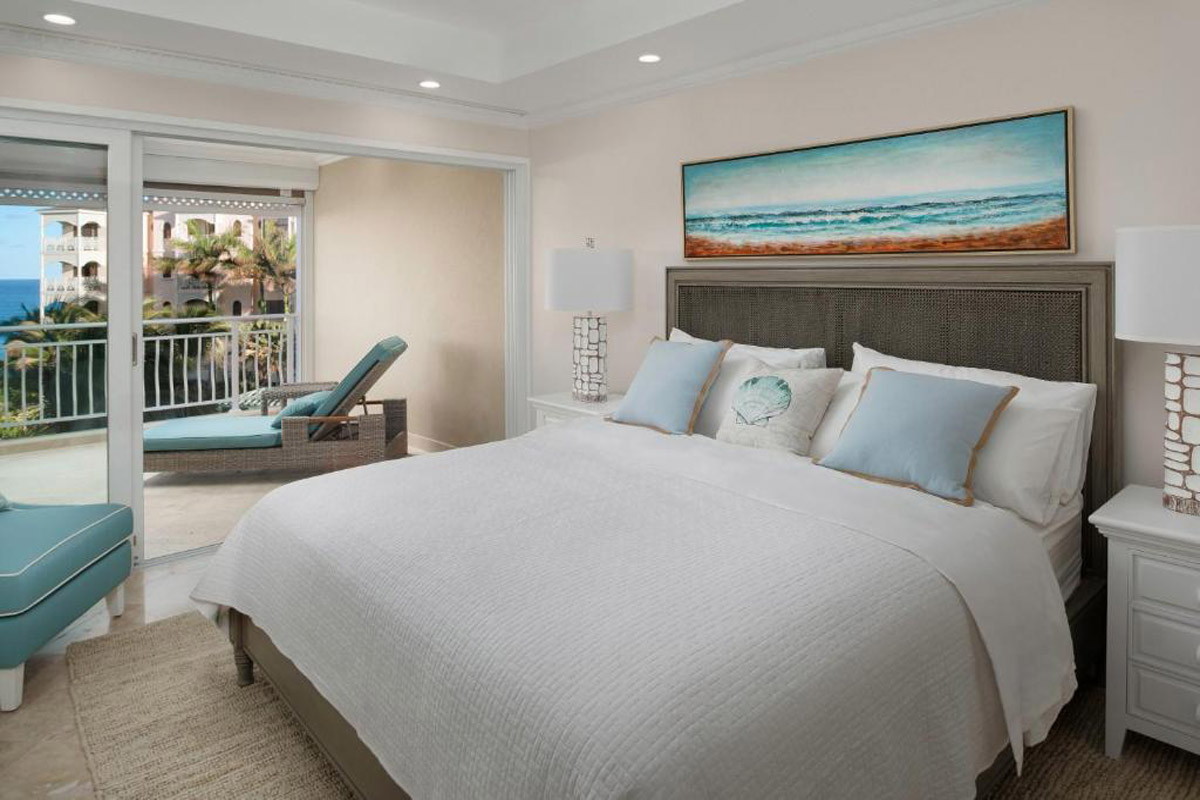 Care to sit back, relax, and suntan on your Barbados Honeymoon? We can't blame you – The Crane Resort is the place to do just that.
What makes this a swimmer's paradise? 5 hotel pools allow you to work on your freestyle stroke while taking in all the splendor Barbados honeymoons offer. The sprawling property also gives you access to shopping, dining, drinks, and activities for days.
And that's before we even mention the accommodation. The rooms are cheerful yet sophisticated, with warm tones of deep mahogany and ivory adorning the walls, furniture, and decorations.
The in-room jacuzzi is the perfect place to wash off the salt and sand and prepare for your next adventure on your vacay. We can't think of a better place to enjoy poolside vibes on your Barbados honeymoon.
Colony Club
Saint James
$$
Best for Value and Location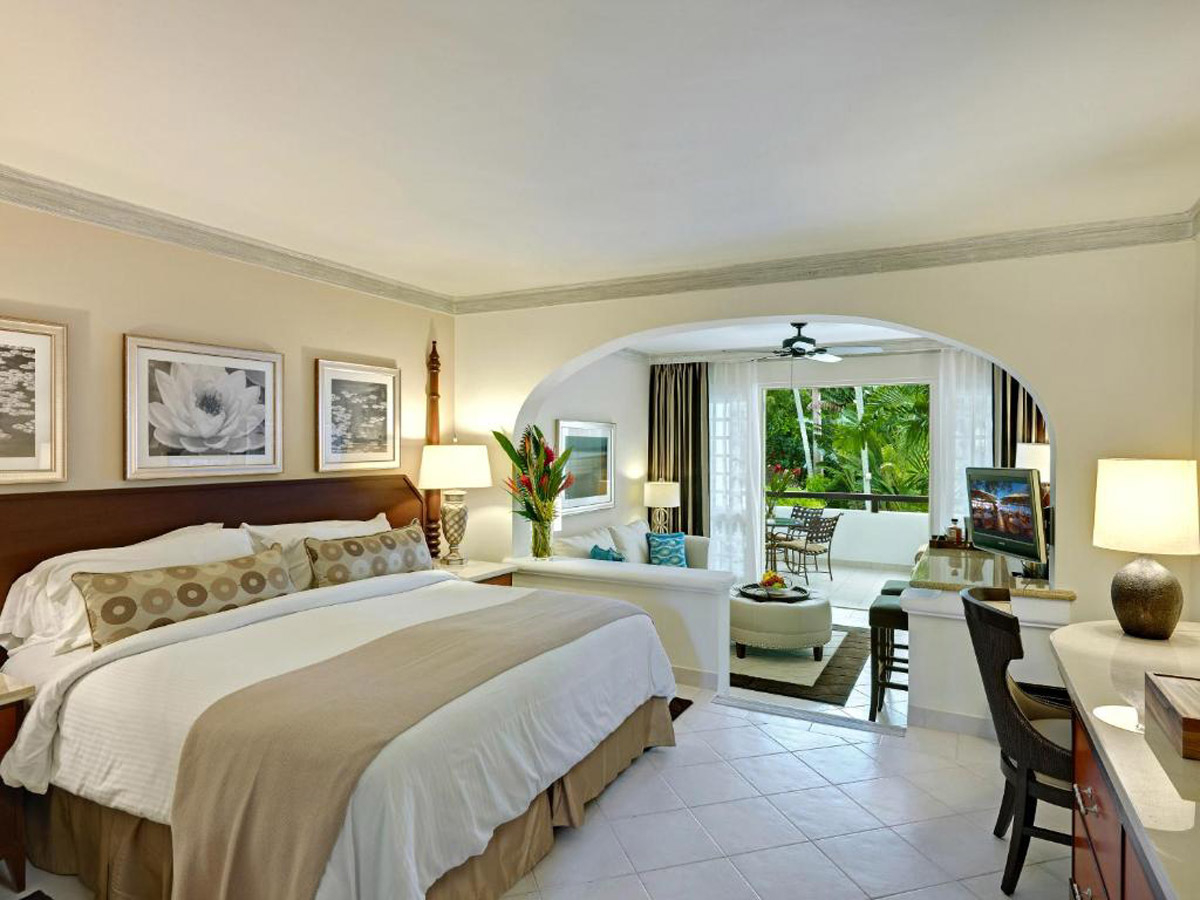 The Colony Club rests along Heron Bay on Colony Club Beach, where you'll be able to enjoy one of our favorite Barbados honeymoon packages at a price that's too good to pass up.
One of the best honeymoon Barbados resorts is an ideal option for couples who want complimentary upgrades on extended stays. The base rate here is excellent, too, giving budget-savvy travelers everything they want in a Barbados honeymoon at a reduced cost.
24-hour service, free WiFi, and access to some of the premiere snorkeling spots in Barbados are a few comforts you'll enjoy on-site.
Bring your appetite – the food and drinks here are top-notch, and you'll want to book special events like Lobster & Jazz to experience some of the most fun you'll have on your honeymoon in Barbados.
Sandals
St Lawrence Gap
$$$
Best for a Luxury Honeymoon Suite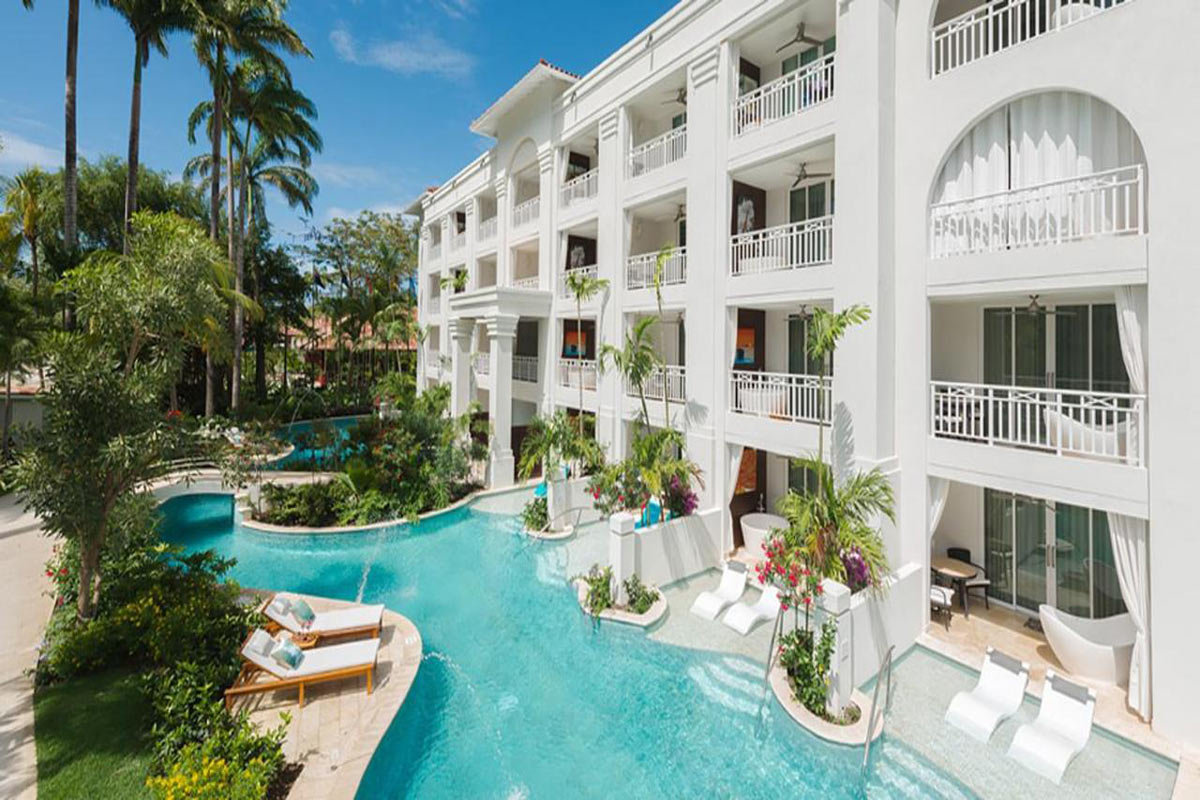 Booking a suite at Sandals Barbados affords you a quintessential honeymoon experience.
The options here are endless, but what better way to kick off your new marriage than staying in the Crystal Lagoon One Bedroom Butler Honeymoon Luxury Suite? These charming retreats for love birds are tucked away above the winding crystal lagoon.
The rooms are perfect for settling in for the week (or longer) and feature plush mattresses, large soaking tubs, and a balcony overlooking the garden and lagoon below.
Looking to kick back and let the hotel handle all the details? Your Barbados all-inclusive honeymoon includes unlimited meals and beverages, scuba diving, spa treatments, and butler service.
You'll be head over heels for one of the best Barbados honeymoon resorts around.
Sandy Lane
Sandy Lane Bay
$$$
Best for a Tranquil Beachfront Honeymoon
Let's be honest, the beaches play a large part in why many couples choose this Caribbean Destination.
Private access to white sands and sparkling azure waters sounds like your type of Barbados honeymoon? If you want a beachside retreat replete with luxury and 5-star service, consider staying at Sandy Lane.
Of course, it's not all about the beaches here (well, it sort of is, but hear us out). 3 golf courses, an award-winning spa, and opulent suites make this a top option for couples who want the most magnificent resort experience on their Barbados honeymoon.
If it wasn't swanky enough already, a private elevator will take you to your expansive suite kitted out with a kitchen, bar, office, and private pool.
Trust us when we say this is one of the best Barbados honeymoon suites you'll find.
Fairmont Royal Pavilion Barbados Resort
Saint James
$$$
Best for a Romantic Honeymoon in Barbados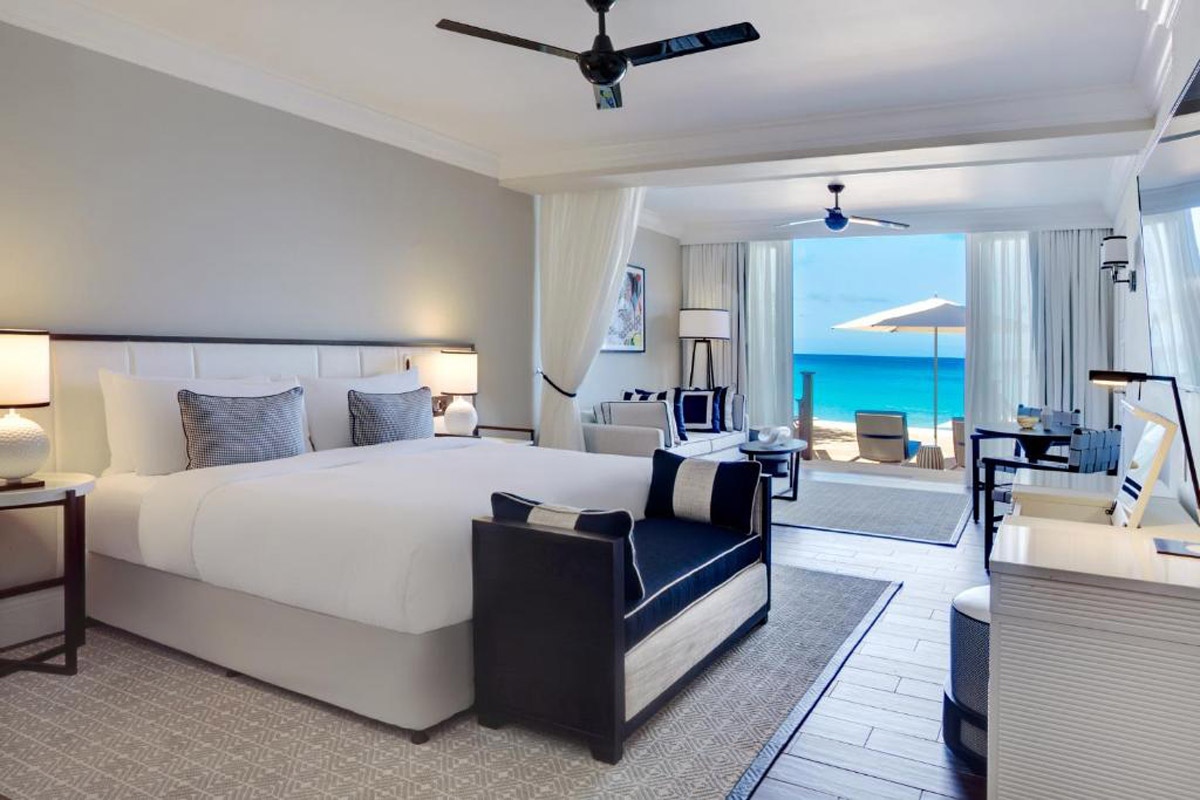 Sitting on the white sands of Glitter Bay Beach, the Fairmont Royal Pavilion Barbados Resort is steps away from one of the best beaches you'll set foot on during your honeymoon in Barbados.
Rooms and suites offer stunning views of the Caribbean sea from the chic comforts of your room. We guarantee it'll be difficult leaving your plush pillowtop mattress with luxury linens; we get it. But when you're ready, there's plenty to explore around the property.
Like what? Well, 2 excellent restaurants and access to nearly any activity you can think of will keep you plenty entertained on your Barbados honeymoon.
Want to make your honeymoon a trip you'll never forget?
Opt for the Fairmont Romance Package and treat your spouse (and yourself) to a bottle of champagne and specialty chocolates from the Fairmont kitchen. Truly magical.
Barbados Honeymoon Tips: What You Need to Know
How to Get to Barbados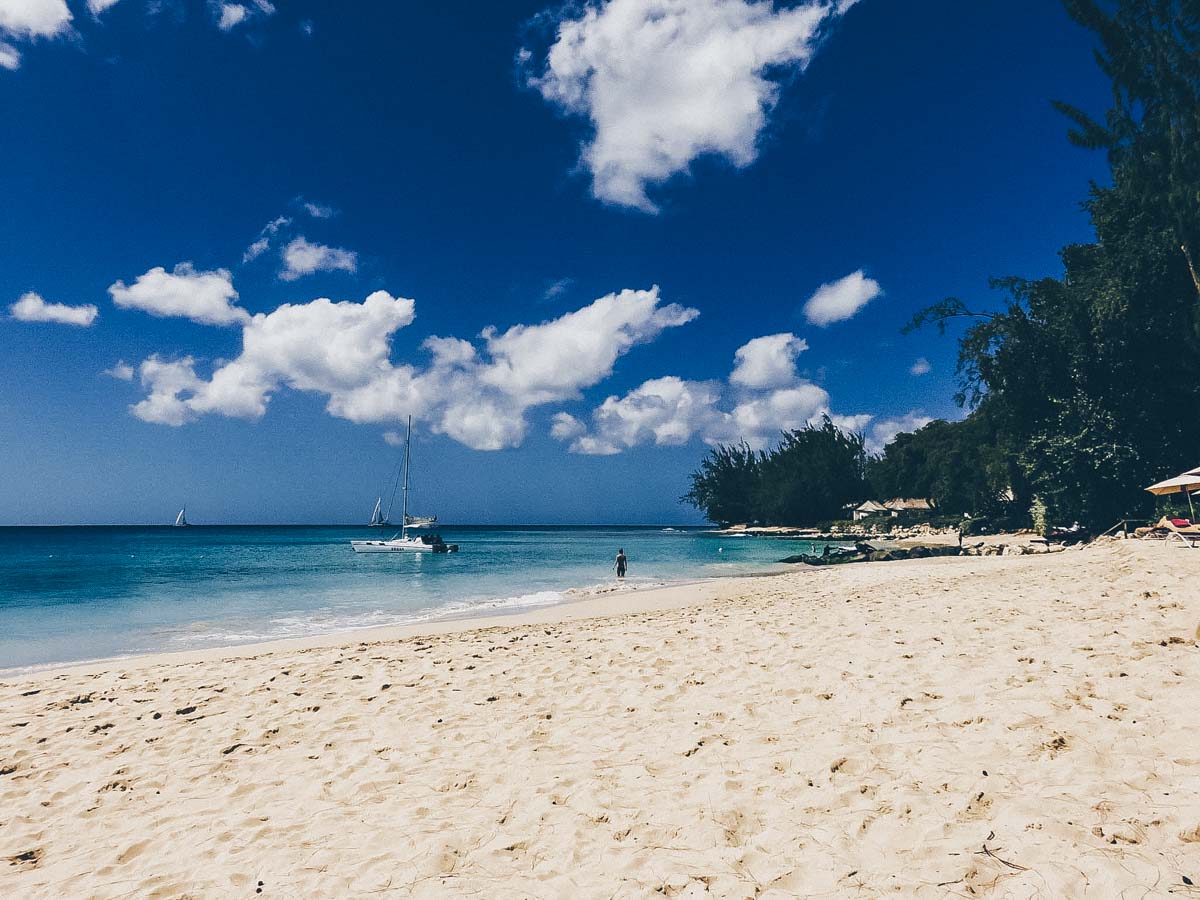 What's the best way to get to Barbados? Frankly, any way you can reach this tropical destination is all that matters.
Alas, logistics are important, and the best ways to travel to Barbados are to fly or take a honeymoon cruise.
If you fly, you'll likely reach your Barbados honeymoon by landing at Grantley Adams International Airport (BGI).
The Best Barbados Honeymoon Destinations
Animal Flower Cave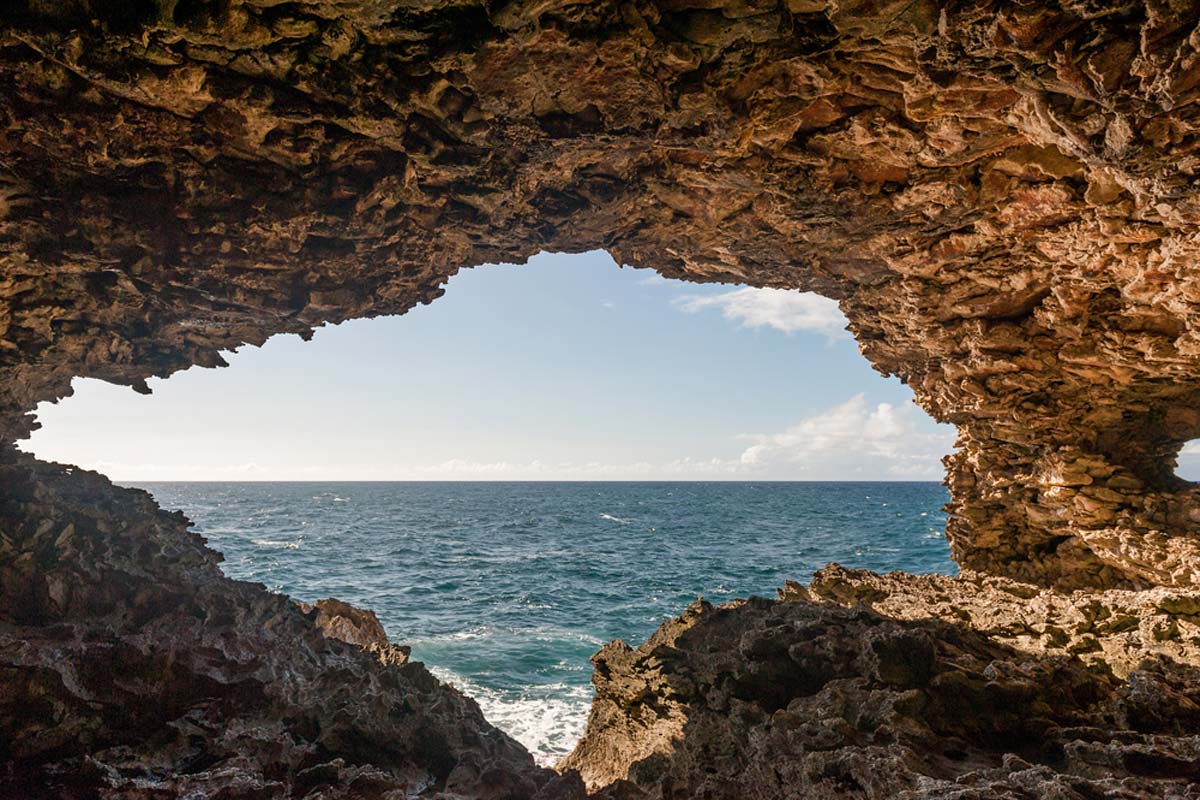 Snorkeling ranks at the top of our favorite activities when we think of Barbados honeymoon things to do. Want a unique and unusual destination for underwater exploration on your honeymoon in Barbados? Check out Animal Flower Cave.
If you're a strong swimmer and adventurous soul, you'll be able to catch glimpses of the sea anemones that gave this Barbados honeymoon destination its name.
You'll need to pay a fee, but this Barbados honeymoon location is worth the price of admission.
Dover Beach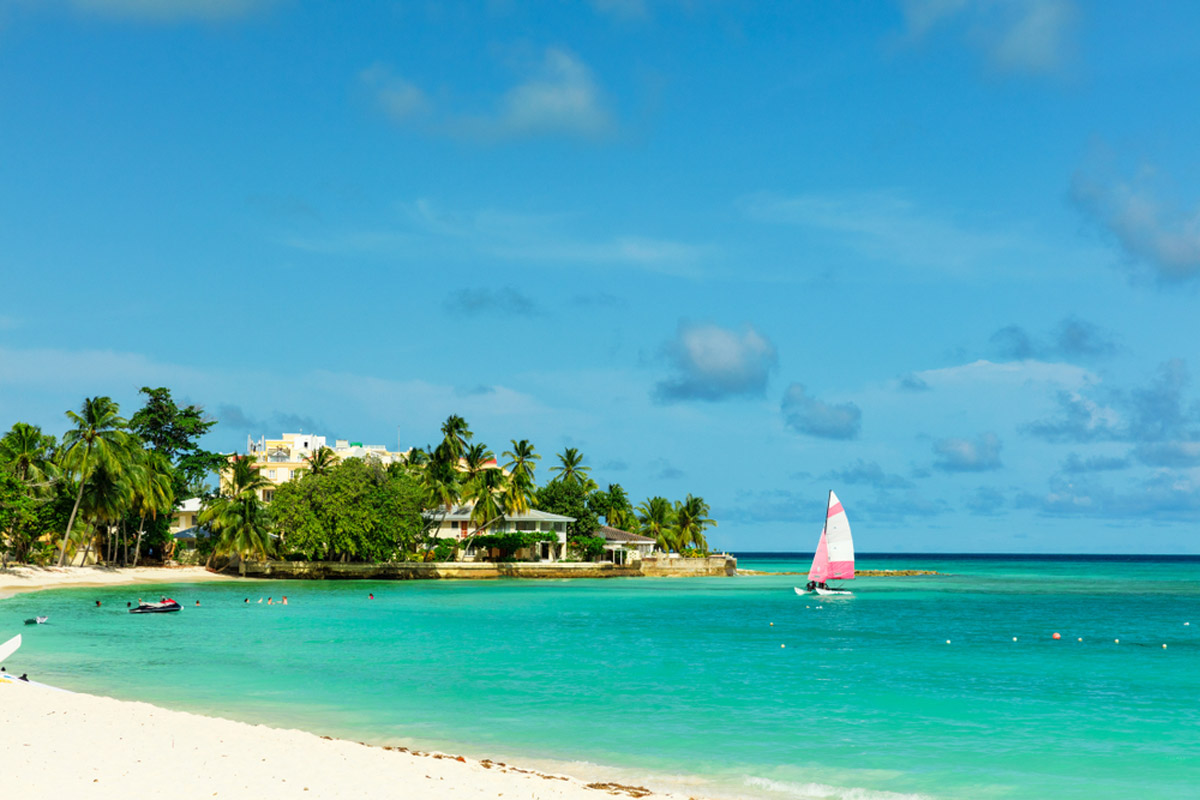 Looking for things to do on your tropical honeymoon?
Head over to Dover Beach and explore the white sands and translucent waters that make it one of our favorite places to chill out on a Barbados honeymoon.
It's one of the most popular swimming beaches on the island, probably because the waters are clear and calm much of the year. And when you're ready to dry off and get back on land, there's plenty to see and do nearby.

Or you can park yourself on the sand and not move a muscle – you're on your beach honeymoon in Barbados, after all.
Shark Hole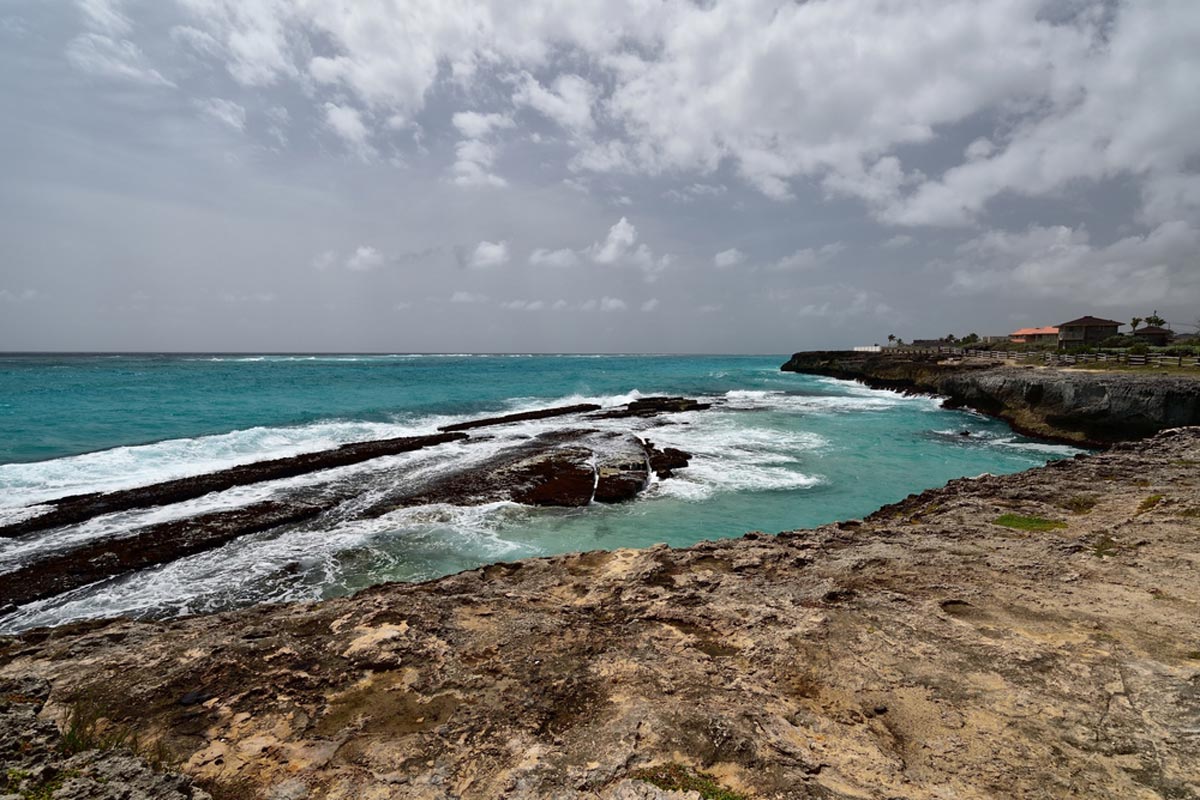 Looking for the perfect beach on your honeymoon in Barbados? If a small cove with white sands and gentle waves blowing in the warm Atlantic waters fits the bill, then you'll want to explore Shark Hole.
Don't worry – you won't encounter any Great Whites here, just fellow travelers and some excellent opportunities for cooling off in the ocean on a perfectly sunny day.
The secret is out, and this spot gets pretty busy, so you'll want to head out early to enjoy the sands and sea at this honeymoon Barbados hot spot.
Harrison's Cave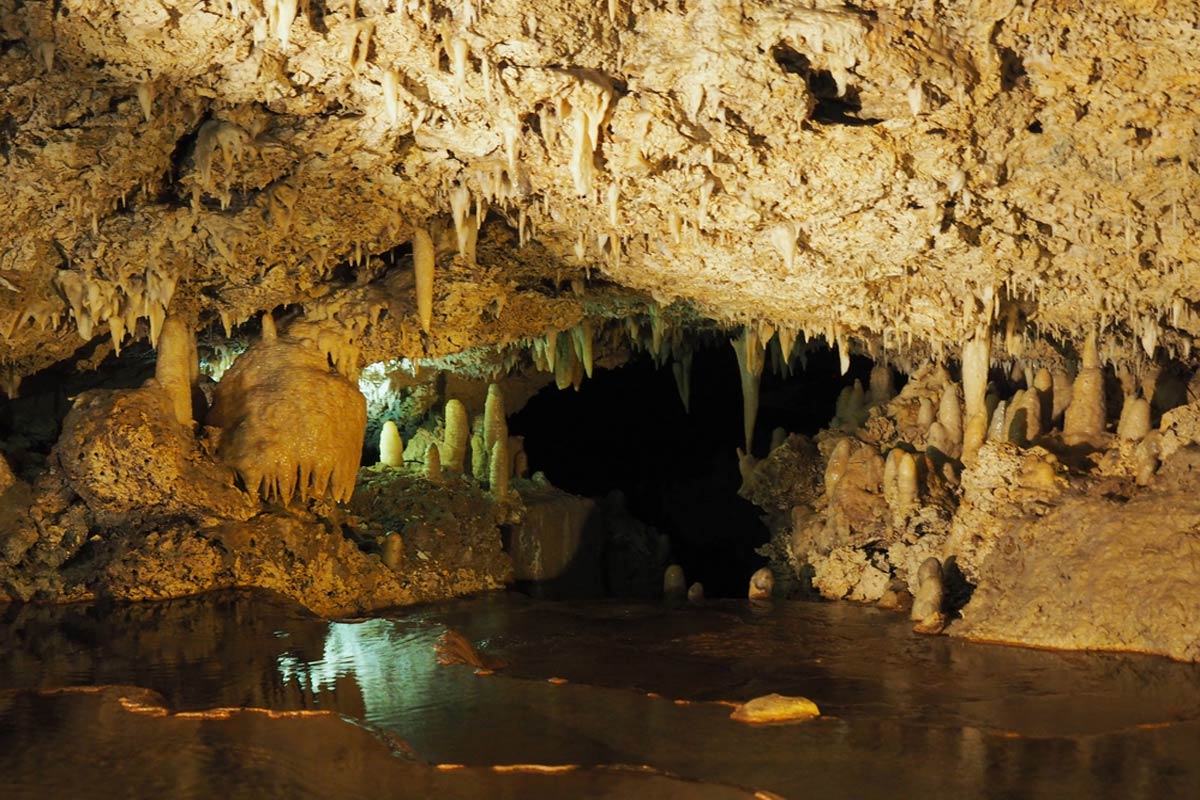 Ready to exit the water and check out one of the best honeymoon destinations in Barbados on land? We can't recommend Harrison's Cave enough.
If you're keen to plunge into the water beneath the earth, you can swim in the underground pools and wade in the water at one of our favorite Barbados honeymoon ideas.
Better yet, book a tour and choose from options that range in price, duration, and difficulty level.
Barbados Boardwalk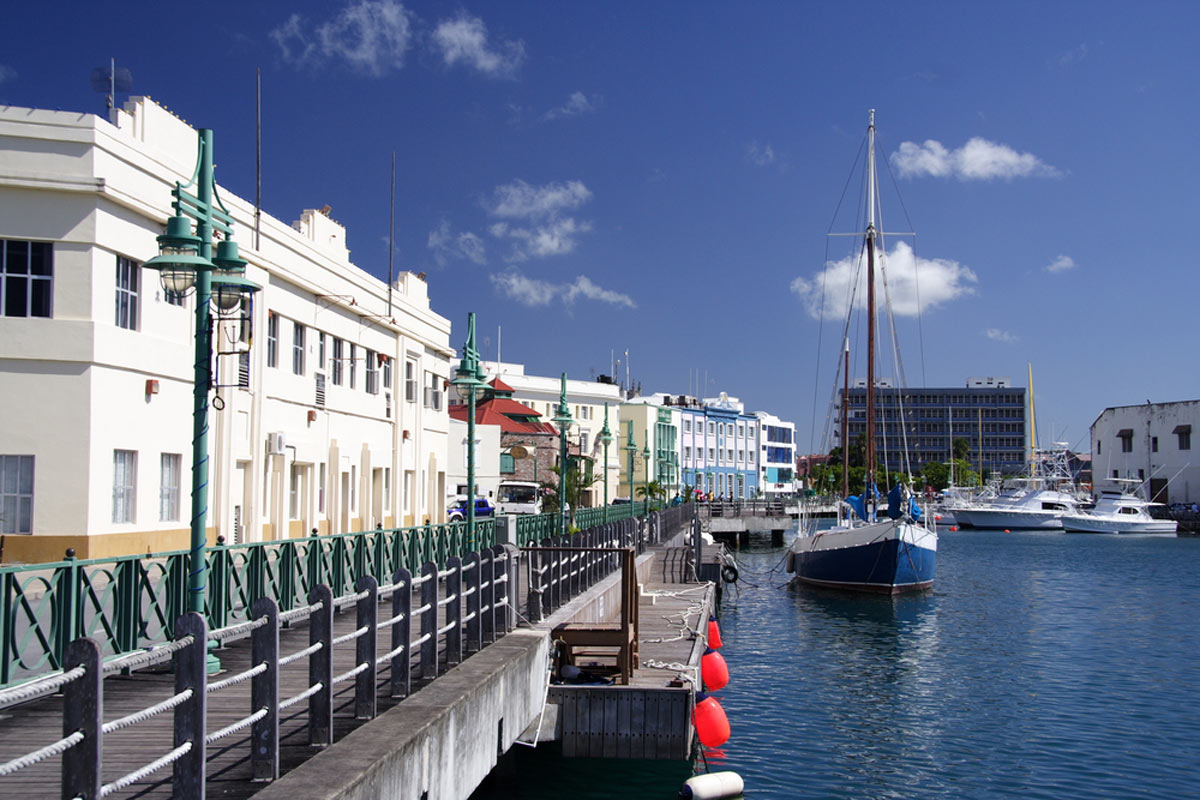 Looking to take a romantic stroll with your spouse on your Barbados honeymoon? We've got you covered. The Barbados Boardwalk offers romance in abundance.
The 1-mile walk is the perfect place to walk hand in hand and marvel at the beauty of Barbados while discussing your plans for the future.
When you work up an appetite, stop by one of several restaurants nearby and toast to your new life together while taking in the beach's natural beauty on your honeymoon in Barbados.
Nicholas Abbey and Steam Railway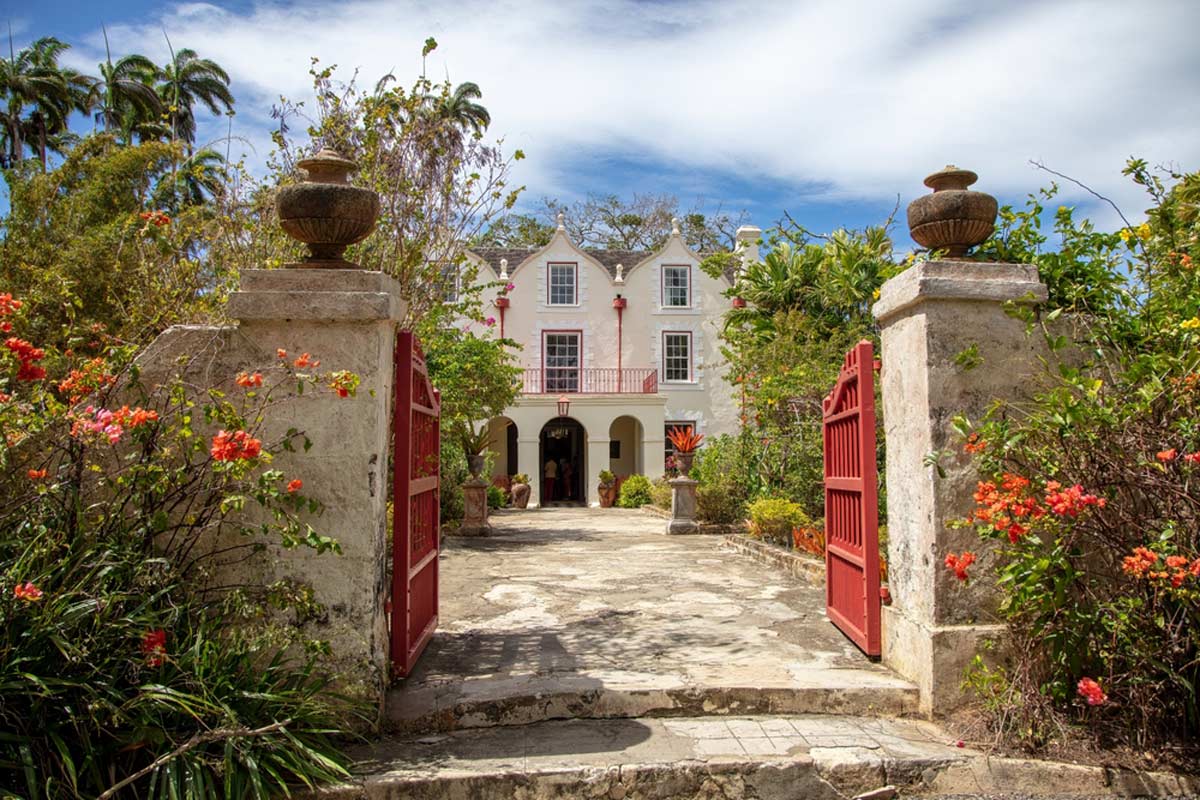 As nice as chilling on the beach is, sometimes you fancy a touch of culture. Barbados has that, too.
Stop by St. Nicholas Abbey and Steam Railway if you want to see fantastic architecture on your Barbados Honeymoon. This museum, home to a plantation house and distillery from the 1600s, has beautiful gardens, mahogany groves, and views of the gorgeous surroundings.
For an extra slice of magic, hop aboard the locomotive and see the gorgeous Barbados countryside on the St. Nicholas Abbey Heritage Railway.
The Best Time to Visit Barbados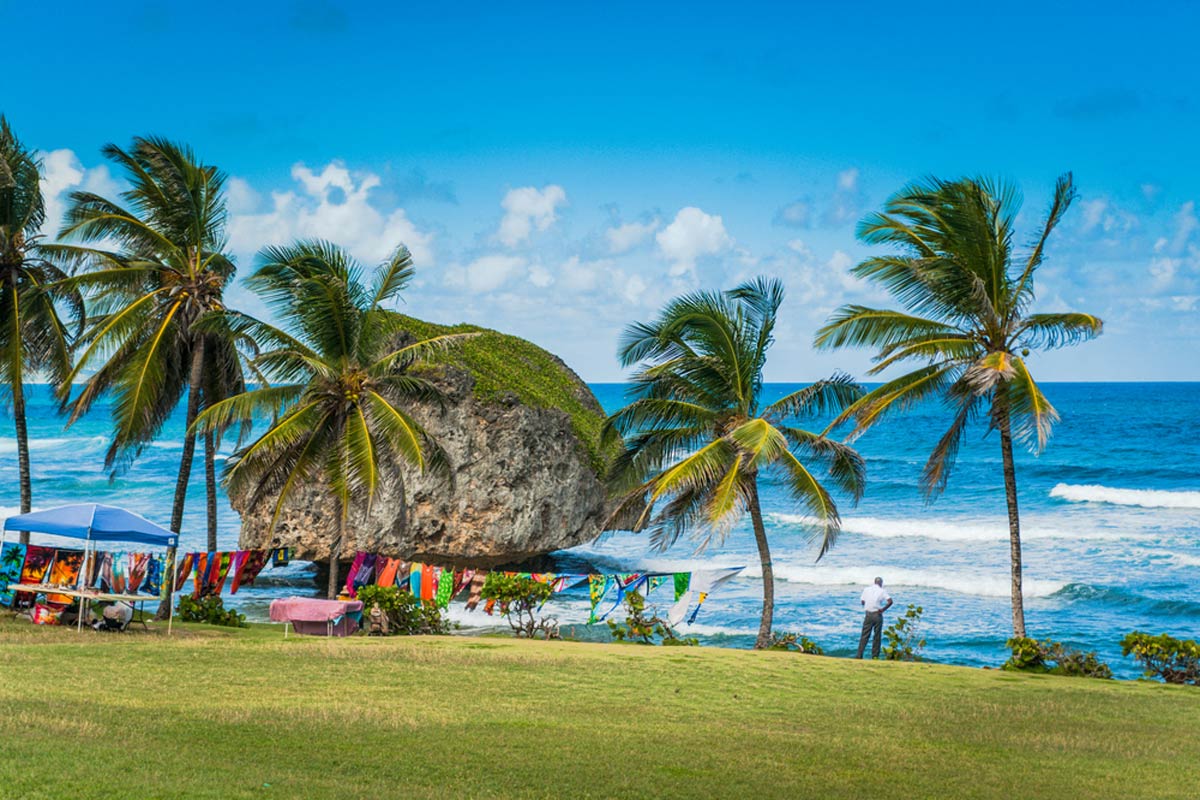 When should you book your Barbados honeymoon? Winter is the most popular season to visit, so it makes sense that January and February are our favorite months.
Even better, plan your honeymoon in Barbados near Valentine's Day and celebrate your love together in style.
How Long to Spend on Your Barbados Honeymoon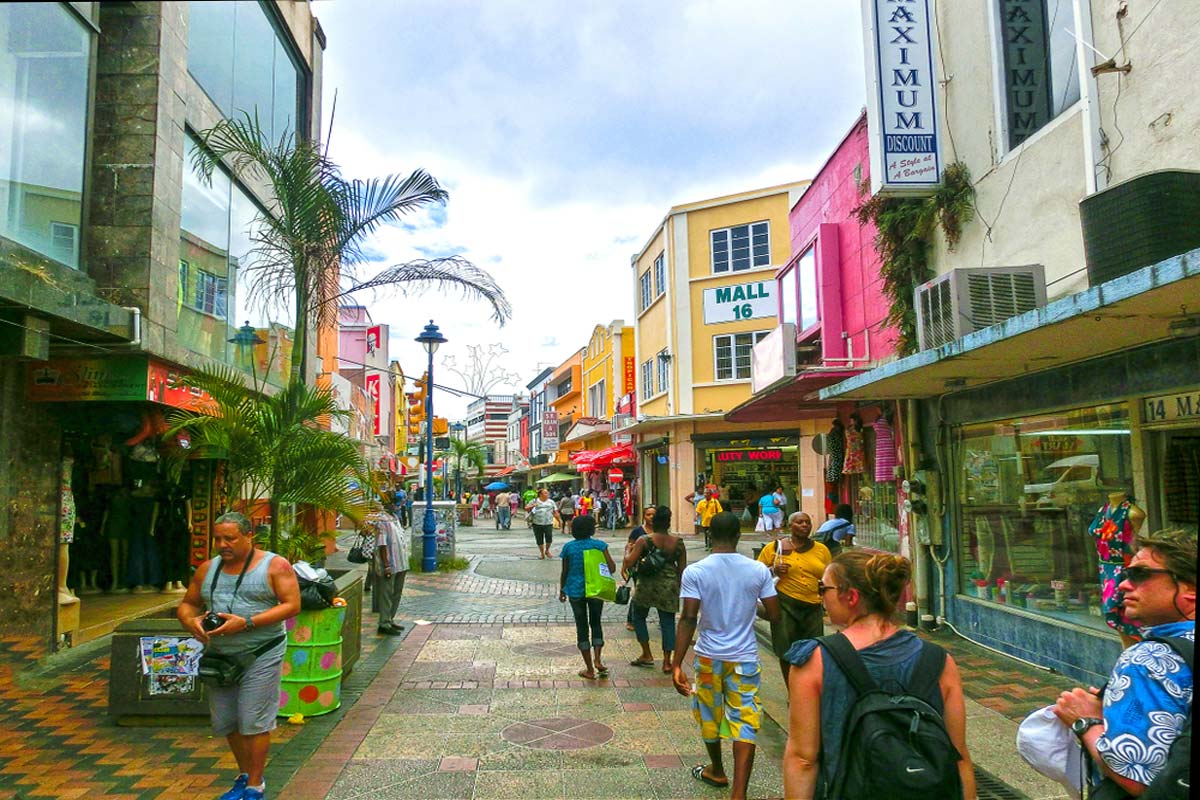 We know you're ready to pack your bags and discover everything that makes a Barbados vacation one of our favorite ideas for a romantic trip. But how long should you stay on your honeymoon in Barbados?
5-7 days is generally enough time in Barbados, but we won't argue if you want to stay longer.
How Much Does a Barbados Honeymoon Cost?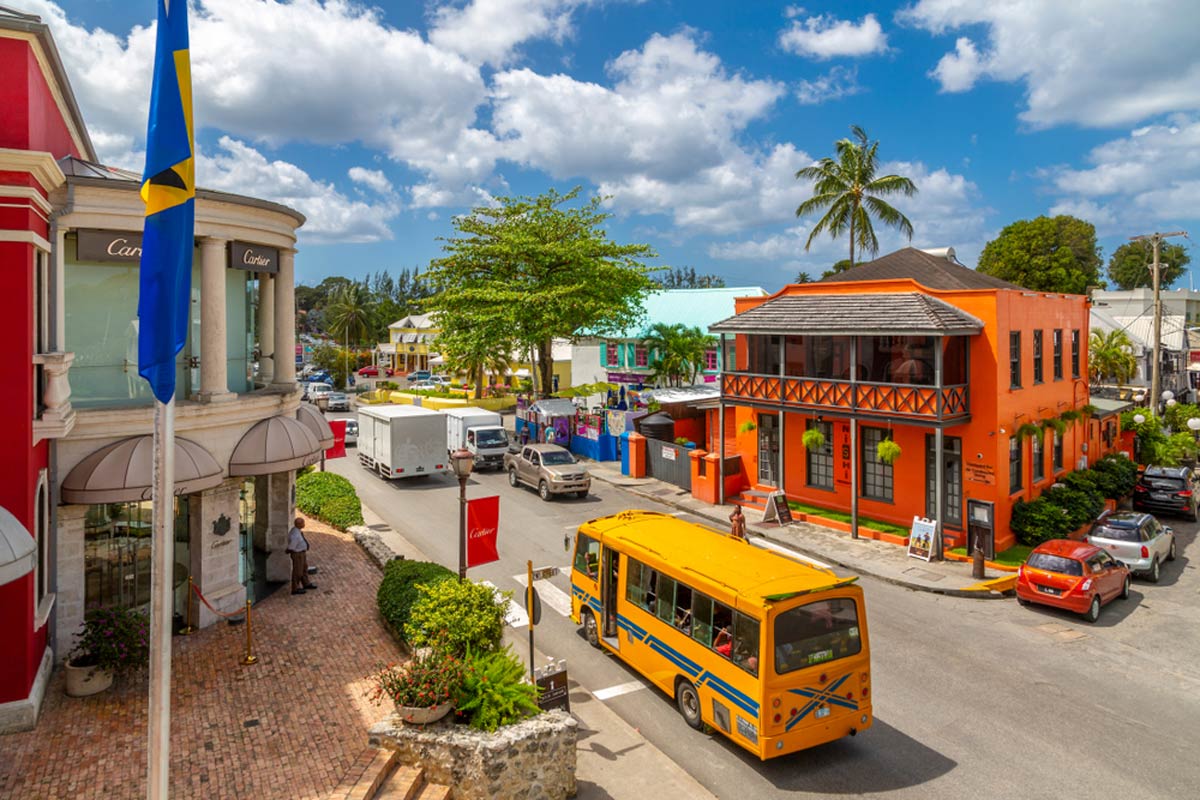 Planning a honeymoon to Barbados is exciting, but you may wonder how much to budget for in your honeymoon fund.
We'll warn you – it's not cheap. A Barbados honeymoon can cost between $7,500-$10,000 for the week with airfare, Barbados all-inclusive honeymoon resort accommodations, and entertainment.
Barbados Honeymoon Resorts: Map
Barbados Honeymoon Guide: Read Next