Wondering how to pay for your honeymoon? Here's why setting up a honeymoon fund could be the perfect option for you.
Here's something we can all agree on: Honeymoons are expensive.
Unless you seriously forgo luxuries and tighten your shoestrings, you're likely going to be paying thousands of dollars for your dream trip.
That's not to say it isn't worth it… After all, you only honeymoon once (hopefully).
But, what if we told you that there's a way you can get a little help with your honeymoon costs? Read on to discover how to set up a honeymoon fund.
Honeymoon Funds: What You Need to Know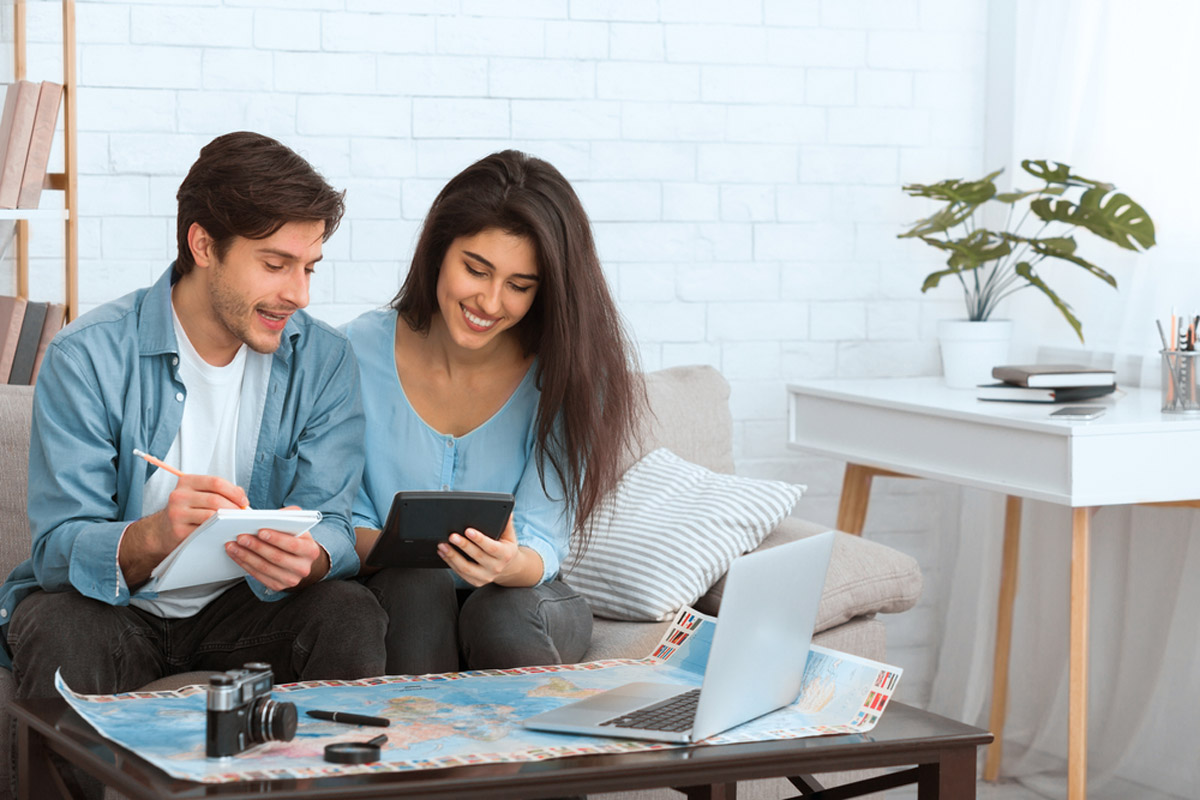 If you're planning your wedding right now, we're sure you'll agree that it takes a lot of work and attention to every small detail. Including the really fun part – planning your honeymoon.
The whole affair is expensive. From venue to dress, you're going to be forking out thousands upon thousands of dollars for your dream day. And once your wedding has eaten a huge chunk out of your budget, your honeymoon savings are probably looking a little bit too modest.
What if we told you that instead of receiving pointless gifts from wedding guests (who really needs a diamonte-laden cheese knife?), there's a way that your guests could contribute to your dream honeymoon? Sounds pretty good, we think.
What Is a Honeymoon Fund?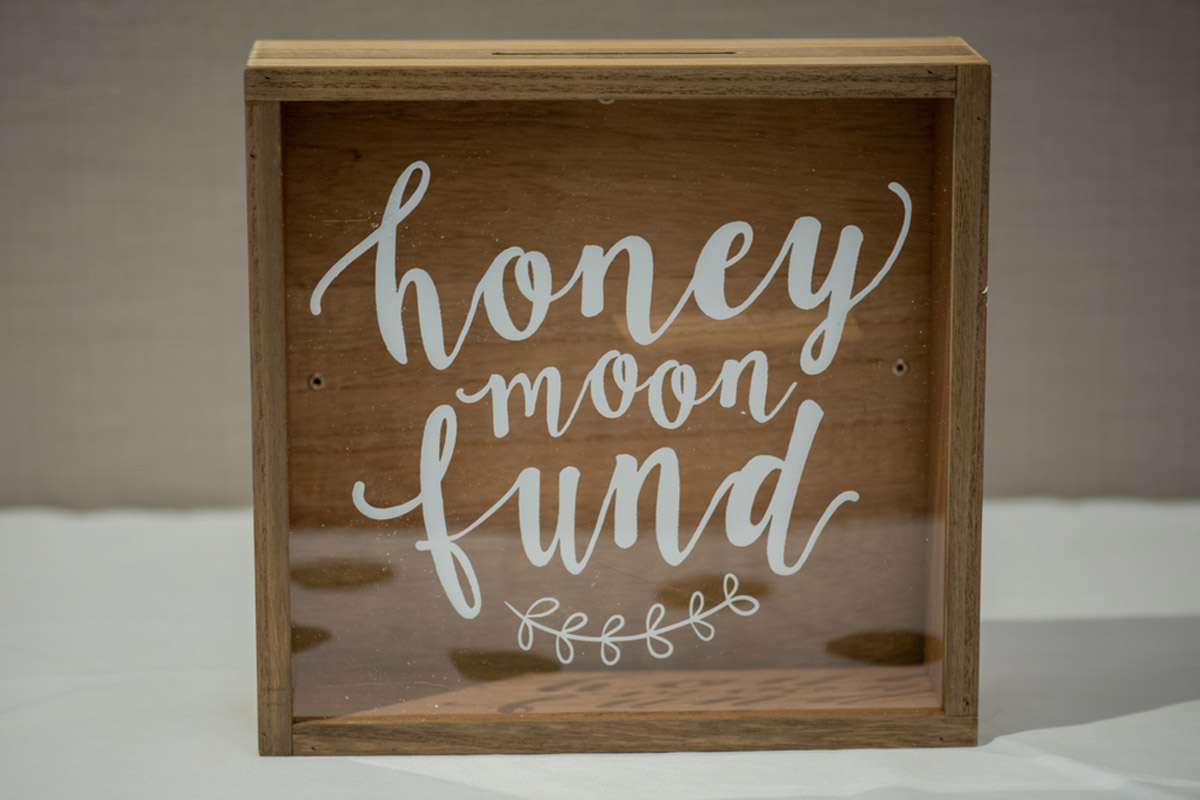 You may have heard the term from friends, family, or social media, but what exactly is a honeymoon fund?
A honeymoon fund is a way to collect money online or in-person to put towards an unforgettable honeymoon.
Can I Use a Honeymoon Fund?
Not only can you use your honeymoon fund, you definitely should.
Whether you're taking an extravagant once-in-a-lifetime trip to Bora Bora or staying closer to home, cash out your honeymoon fund for your dream vacation.
How Does a Honeymoon Fund Work?
A honeymoon fund works as a way to collect cash for your big adventure together. You can set this up online or go old-school and have a box or basket at your wedding.

If you set it up online, your guests contribute using their credit cards or bank accounts on a website service of your choice. But cash is always a great option too.
What's the Best Way to Start a Honeymoon Fund?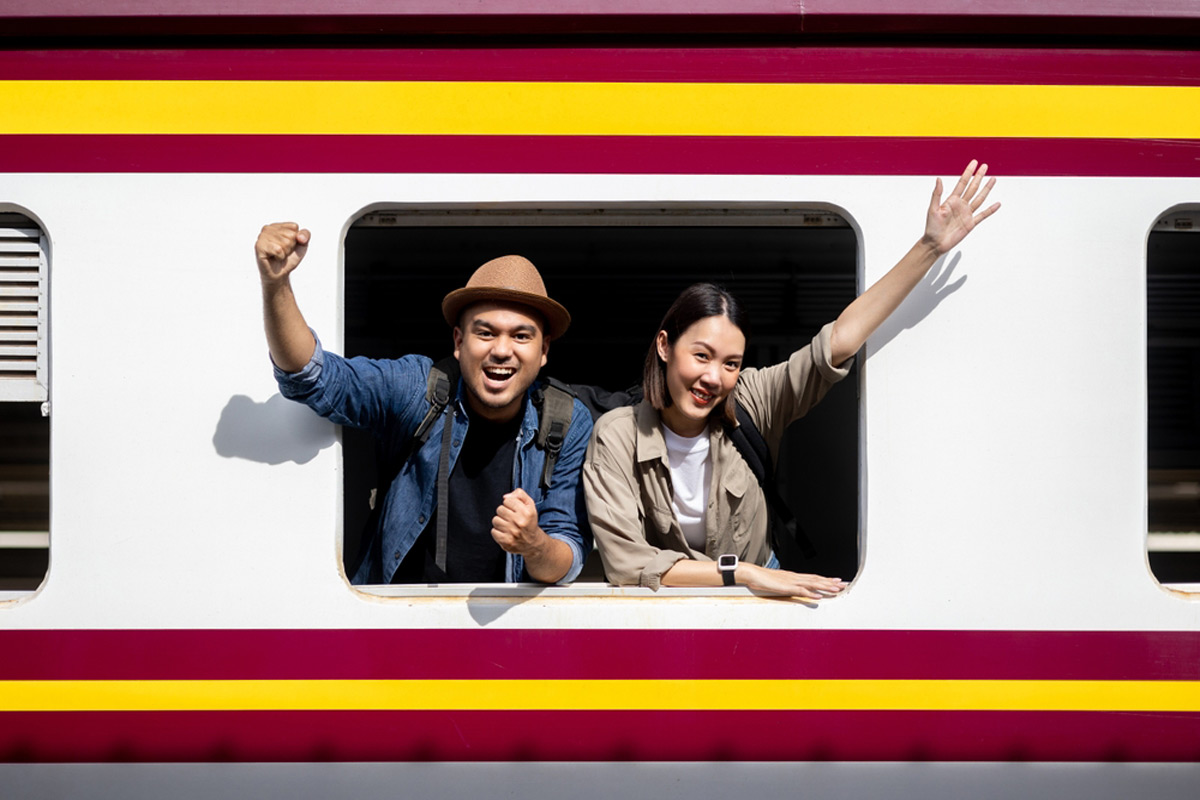 You've checked out honeymoon fund registry websites and Googled all the best ideas for setting up honeymoon fund accounts. You even tried to think up cute ways to ask for honeymoon fund contributions – but are still wondering about the best approach to starting one.
Don't worry; we have everything you need to answer the all-important question of how to start a honeymoon fund.
How to Set Up a Honeymoon Fund?
You can set up a honeymoon fund on a number of different sites. Some have fees; others don't, so it's a good idea to figure out which is best for you.
Decide which items you want to ask for (from nights at a hotel to scheduling a safari honeymoon), and then list these as options on the fund for guests to contribute to on your honeymoon fund site.
Choosing a Honeymoon Fund Site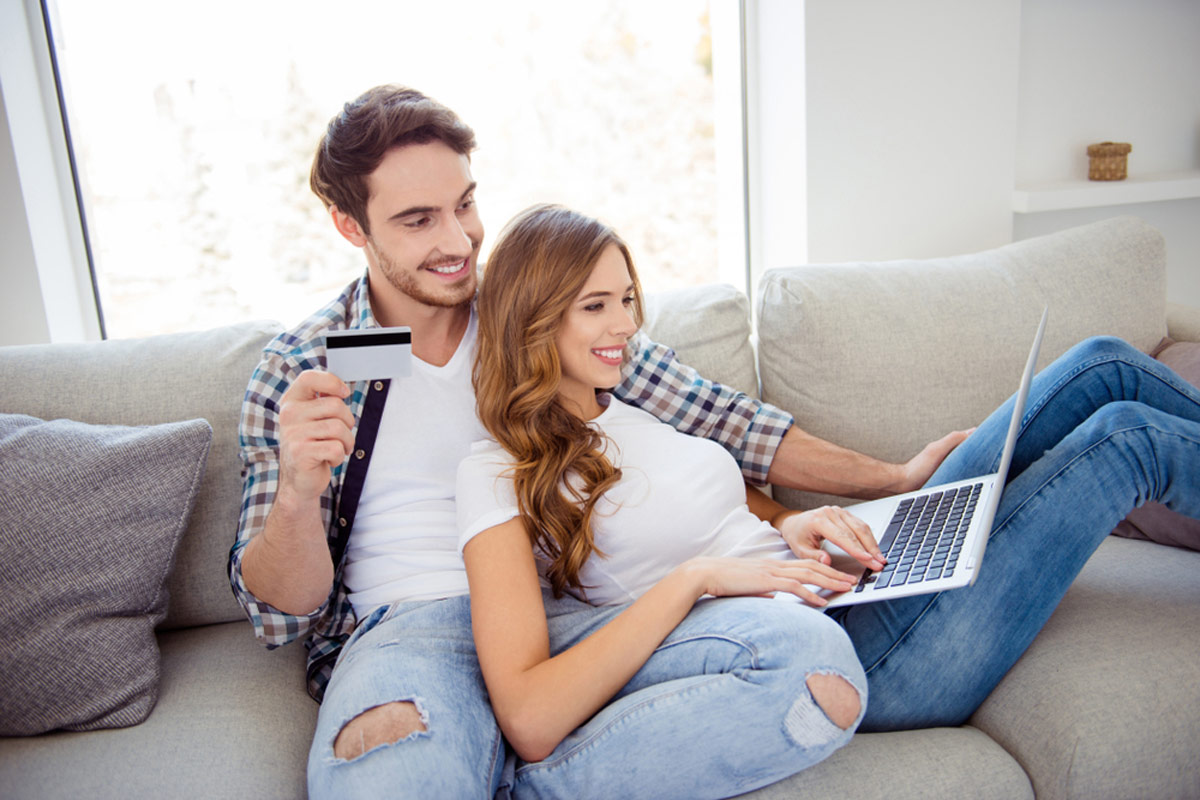 Choosing the best honeymoon fund site is a big deal, but it doesn't have to be complicated.
Some sites are better for specific itineraries than others, depending if you want a hybrid registry or honeymoon fund ideas catered solely to your trip, like a Disney honeymoon.
Some of the best honeymoon fund sites include:
Honeyfund: This site is one of the most popular, mainly because it has zero setup fees and no transaction fees for contributors.
Blueprint Registry: This site is free to use and allows guests to RSVP to the wedding online.
Zola: Allows you to personalize your wedding fund, adding cute images and messages to your online portal.
Setting up a Honeymoon Fund That Doesn't Take a Percentage
You'll want to wear your glasses to read the fine print on honeymoon fund registry websites, as many charge hefty fees. That generous donation from your Aunt Jane? Consider it halved.
Don't stress, the good news is that there are plenty of sites out there that don't have charges that may sneak up on you later. You can find a free option (we like Honeyfund) or pay a fee upfront, so your guests don't have to.
What Is a Hybrid Wedding Registry? Should I Use One?
If you want to give your guests more options when you set up a honeymoon fund, you can try a hybrid wedding registry.
Lots of websites let you combine a honeymoon fund with more traditional gifts. We recommend using one of these, as it gives your guests the broadest range of choices and may seem more approachable.
How to Ask for Honeymoon Fund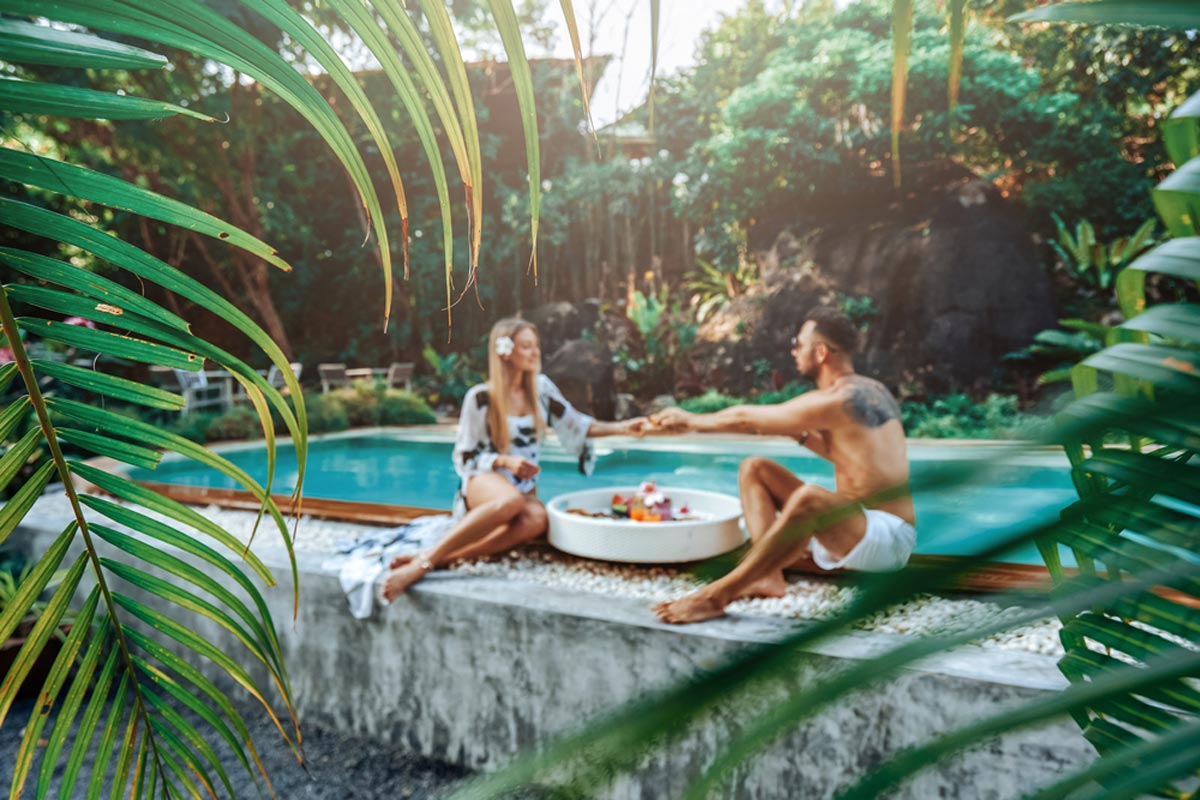 The easy part is setting up the fund. Figuring out how to ask for the money for your honeymoon is a little bit more difficult.
Are honeymoon funds tacky? No way – as long as you ask in a natural way that fits the personality of you and your wedding.
Whether you want to set up a honeymoon fund registry online, send out honeymoon funds before your big day, or include a honeymoon fund note at your wedding, you can request the money in many different ways.
Is it Rude to Ask for Honeymoon Fund?
Like with many things in life, it's not always what you ask for but how you ask for it.
Our advice for asking for donations to your honeymoon fund registry? Be sure to word it in a way that doesn't pressure your guests and gives them options.
If your favorite uncle would rather give you a brie baker – that's ok; we like those too.
What is a Good Amount for a Honeymoon Fund?
This is a tricky question to answer as the perfect amount for your honeymoon fund depends on your situation. For example, staying in the USA for your honeymoon may require less money than if you fly across the world.
Keep this in mind when planning how much to budget for your honeymoon fund. It's also important to stress to your guests that any donation is appreciated.
Practical Tips for Setting Up Your Honeymoon Fund
Decide where you want to go and start budgeting for every expense imaginable. Read our guide to tropical honeymoon destinations for more inspo.
Choose a honeymoon fund registry site suitable for you and your dream vacation.
You want your guests to feel comfortable, so give them plenty of options to contribute to your honeymoon fund or hybrid registry.
Show your guests gratitude. Make sure you tell your guests "thank you" upfront and after you've taken your trip (documenting your experience on the 'Gram helps too).

Read More Honeymoon Guides