Planning your honeymoon in Asia? Discover the best destinations and ideas for your romantic getaway in Asia.
Let's state the obvious. Few places in the world match the definition of paradise quite like Asia. But choosing the best spot for an Asian honeymoon can be tricky.
However, you don't have to worry about finding the ultimate spot on your own. Say hello to your new best friend — this Asian honeymoon guide.
Why Honeymoon in Asia
A few things come to mind when imagining the perfect post-nuptial getaway destination. Images of pristine beaches, romantic island landscapes, and intimate resorts, to name a few. But where on Earth to find all this and more?
We'll let you in on a secret. It's Asia. Near-perfection abounds throughout the countries of this stunning continent. You can never go wrong, from the magical islands of the Maldives to the jungles of Cambodia and the urban playgrounds of Japan.
We could quite literally go on forever, but let's cut to the chase. The best honeymoon destinations in Asia await.
Best Asian Honeymoon Destinations
The Maldives
Best For: A perfect luxurious island honeymoon getaway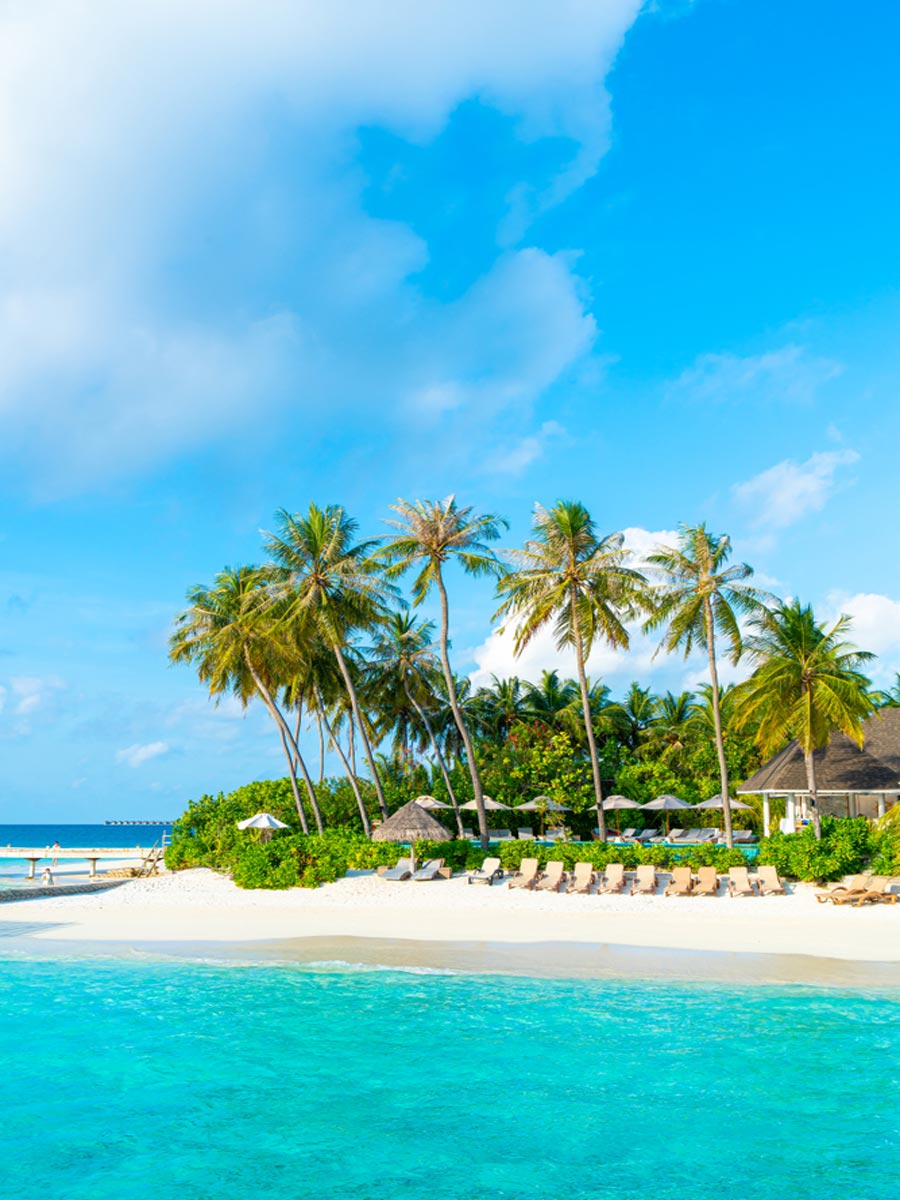 The Maldives comprises nearly 1,200 islands, of which 200 feature small to large-scale resorts.
Opulence and adventure are key elements here, and if there's one thing that's a guarantee, it's the perfect setting for your honeymoon.
Top Attractions
Banana Reef – This famous reef combines idyllic scenery and unparalleled diving adventure.
Sultan Park – Enjoy a romantic night stroll through this aesthetic and mesmerizing park on the island of Malé.
Suggested Honeymoon Duration: 5 days
Suggested Stay: Atmosphere Kanifushi
Bali (Indonesia)
Best For: A serene and intimate honeymoon escape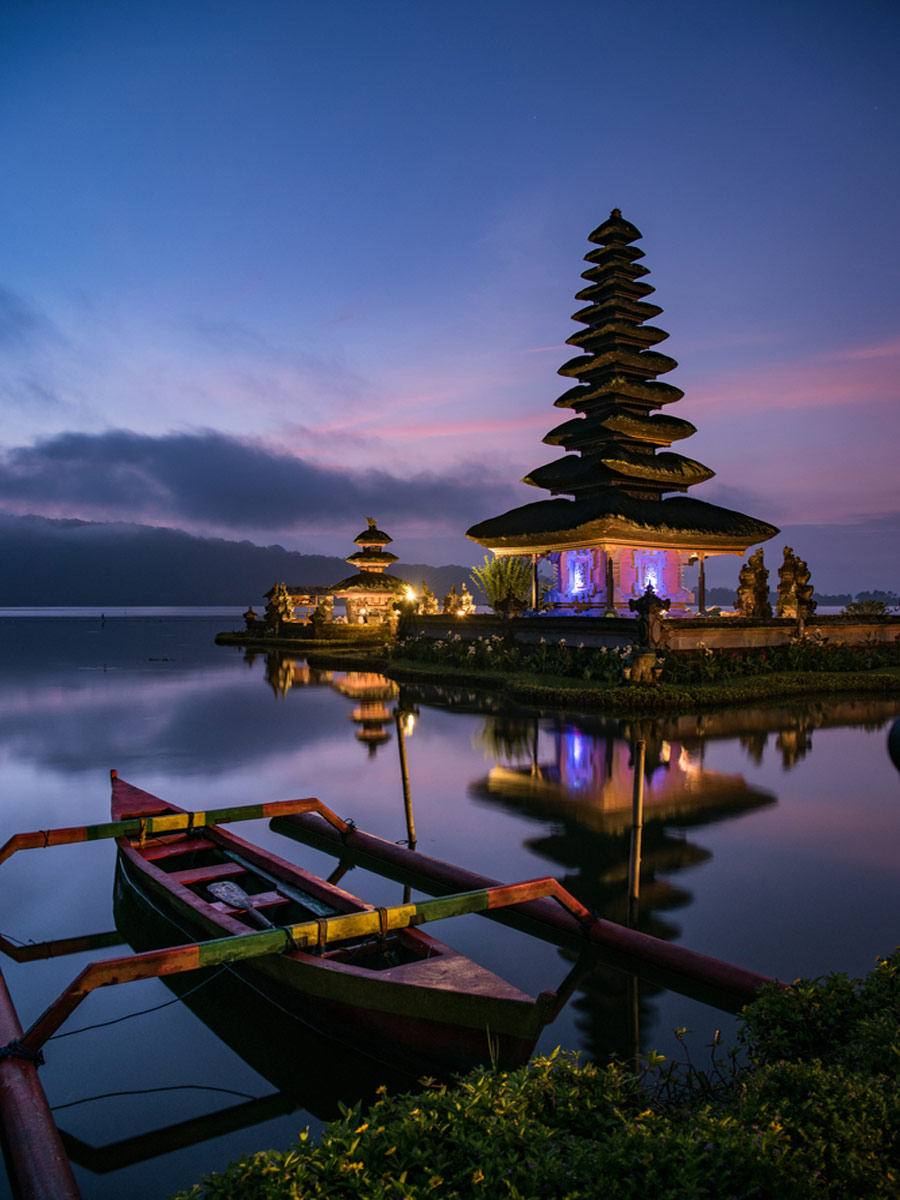 The first thing to know about Bali is that it's a breathtaking island and probably the most famous in Indonesia.
Bali is the honeymoon destination in Asia for you if you're seeking tranquillity while indulging your senses in spirituality and exploration.
Top Attractions
Sacred Monkey Forest Sanctuary – Nearly 1,200 monkeys reside here, and you can explore the forest while they frolic.
Seminyak – Lounge on one of the most famous beaches in Bali.
Suggested Honeymoon Duration: 7 days
Suggested Stay: Amnaya Resort Kuta
Singapore
Best For: A honeymoon filled with variety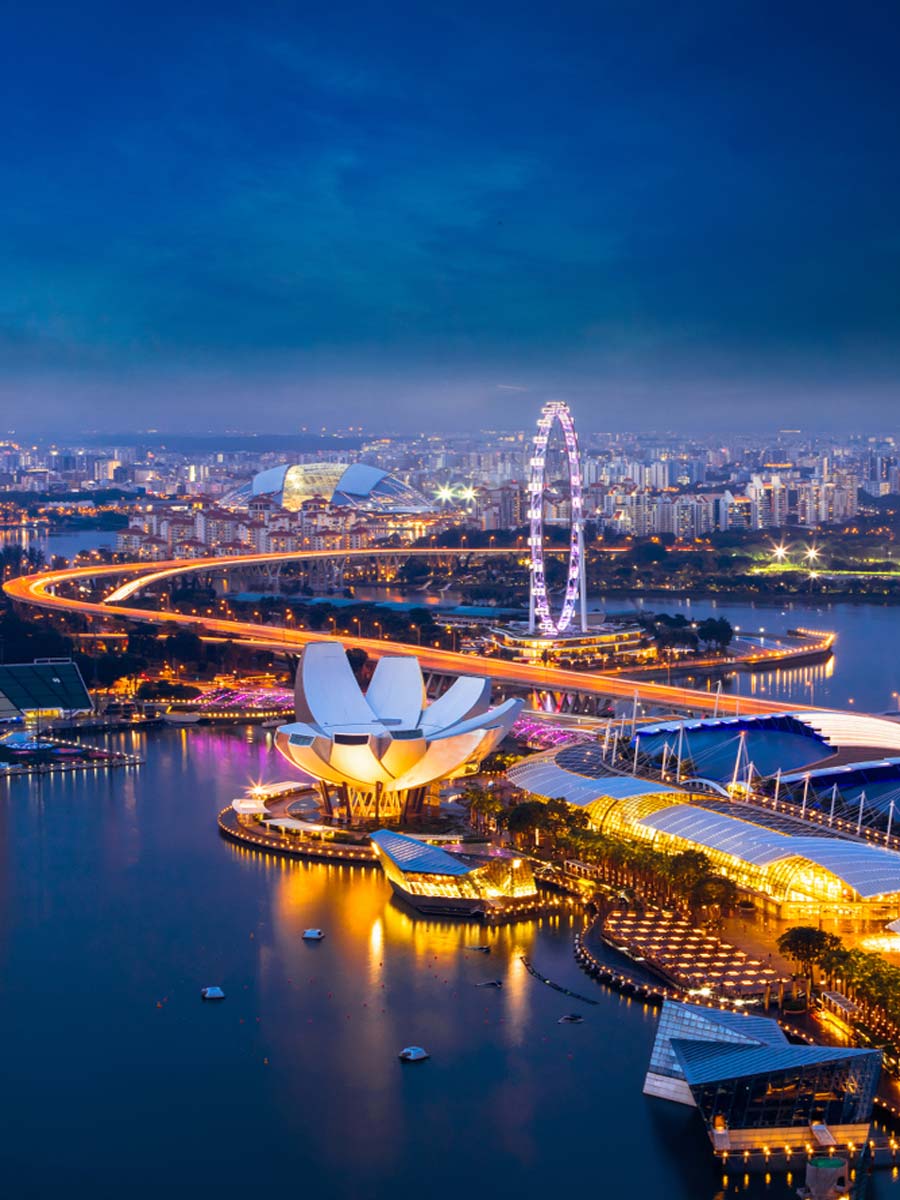 Singapore is a fantastic honeymoon place in Asia, a world-class destination that caters to every desire of a newlywed couple.
This country blends natural beauty with modern and unparalleled attractions. Its attractions, restaurants, and activities create the ideal air of romance.
Top Attractions
Botanical Gardens – This massive garden makes for an ideal nature-focused excursion in the heart of Singapore.
Marina Bay – Experience an unforgettable sunset as you and your partner immerse yourselves in this famous area of Singapore.
Suggested Honeymoon Duration: 4 days
Suggested Stay: ParkRoyal Collection Marina Bay
Koh Samui (Thailand)
Best For: An affordable island adventure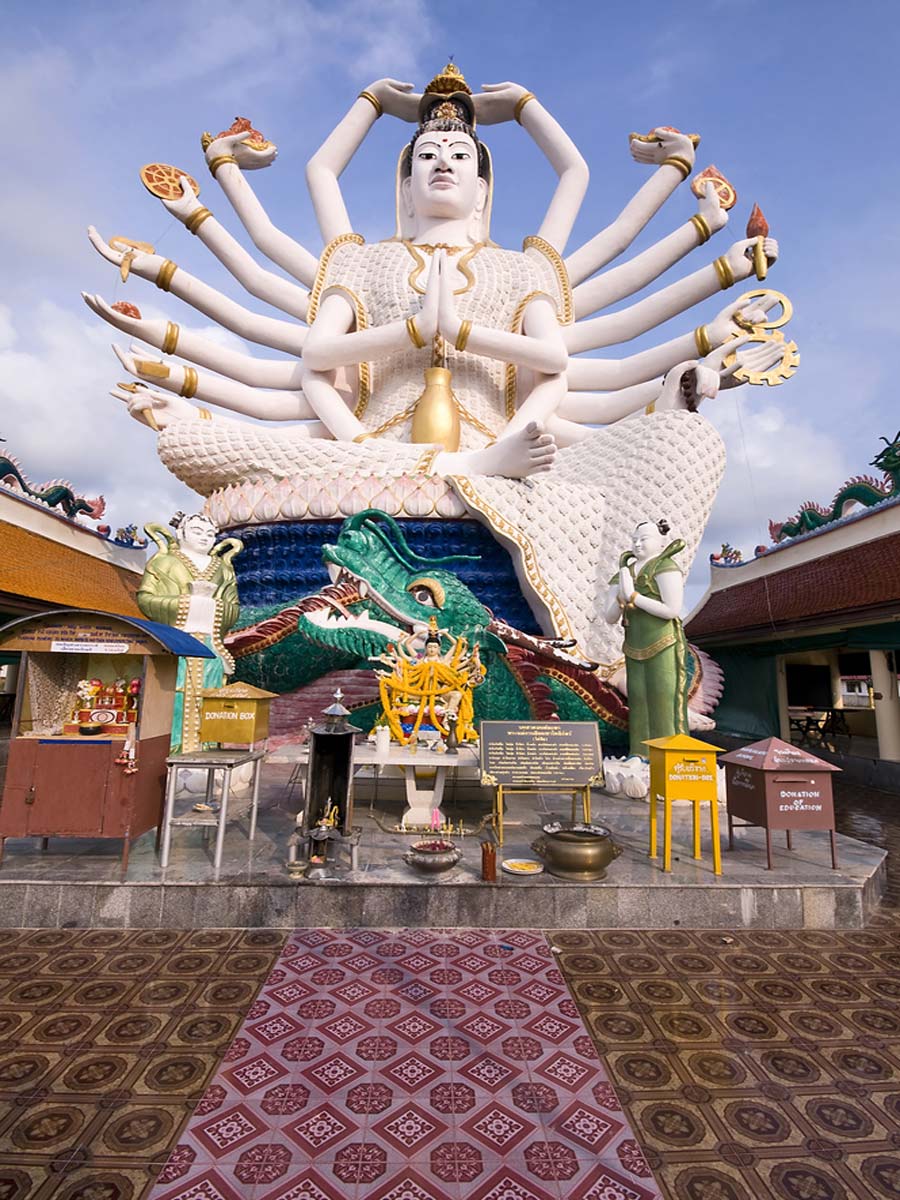 Sitting off the eastern coast of Thailand, Koh Samui is the perfect South East Asian honeymoon. Offering you a secluded and private place to celebrate and unwind, it's one of the most romantic islands in the Gulf.
Stunning beaches lined with palm trees and pristine blue waters are two reasons to love Koh Samui.
Top Attractions
Samui Elephant Sanctuary – Get an up-close experience with elephants at one of the most famous sanctuaries in the world.
Chaweng Beach – Let loose on the sandy beach renowned for its island nightlife and vibe.
Suggested Honeymoon Duration: 7 days
Suggested Stay: Banana Fan Sea Resort
Japan
Best For: An activity-filled honeymoon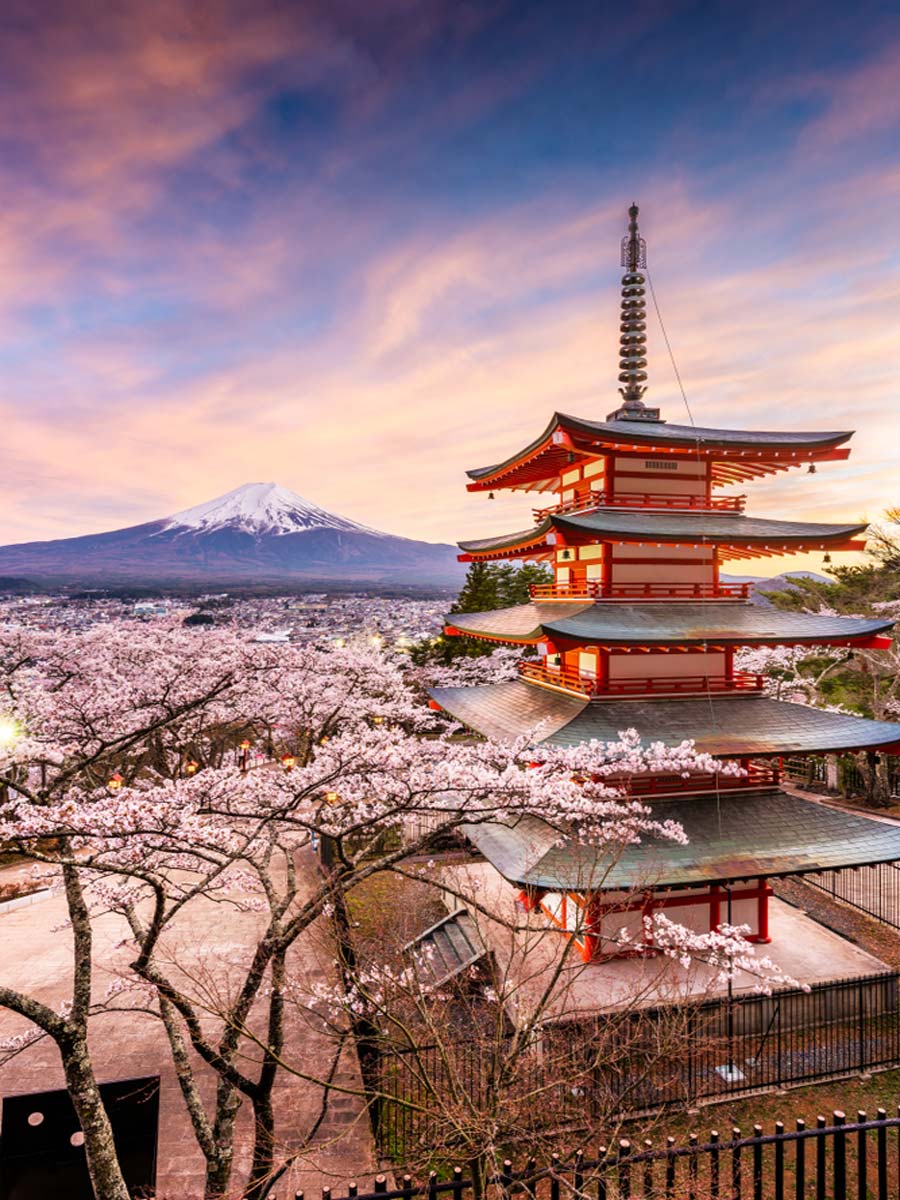 A premier Asian honeymoon destination is the island of Japan on the Pacific Ocean.
Exploring its regal palaces, temples, and other holy sites brings a cultural side to your first vacation as a married couple.
Pair this with its skyscraper cities and majestic national parks; there's quite a lot to do during your break away.
Top Attractions
Mount Fuji – Explore the iconic mountain by hiking its many trails or simply get as many photos as possible.
Mecca-Harajuku – Deep dive into Japanese retail therapy at this impressive and quintessential market.
Suggested Honeymoon Duration: 4 days
Suggested Stay: Mitsui Garden Hotel Toyosu Premier
Goa (India)
Best For: A diverse and scenic honeymoon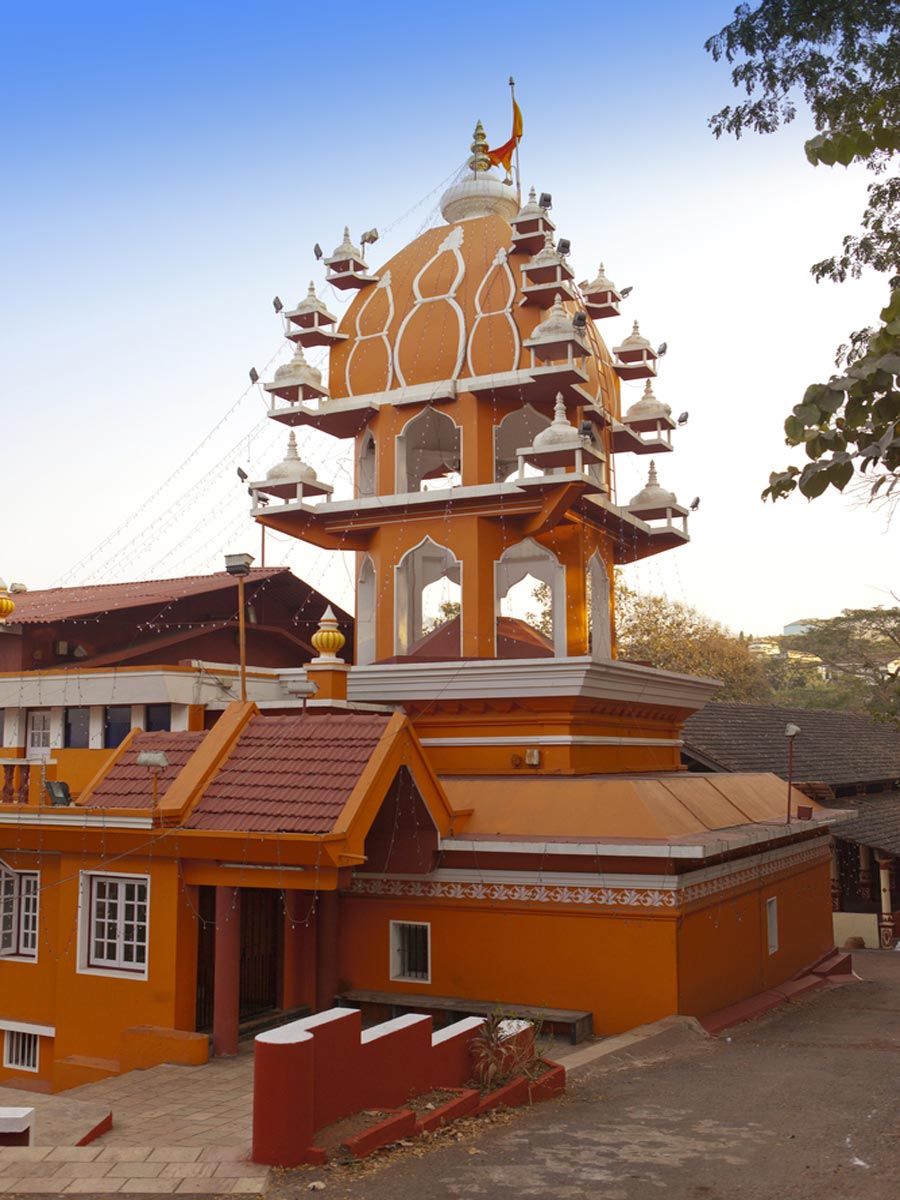 The state of Goa, in India, exudes a romantic vibe and vibrant nightlife ideal for having a genuinely celebratory honeymoon destination in Asia.
Here you'll find a budget-friendly appeal where you and your partner can relax, party, and have fun at an affordable price tag.
Top Attractions
Agonda Beach – One of the best beaches for a honeymoon, it's also a popular nesting spot for turtles.
Palolem Beach – Experience a 'silent disco' on the eye-catching sands of this nightlife-focused beach.
Suggested Honeymoon Duration: 7 Days
Suggested Stay: Taj Exotica Resort & Spa
Halong Bay (Vietnam)
Best For: A coastal honeymoon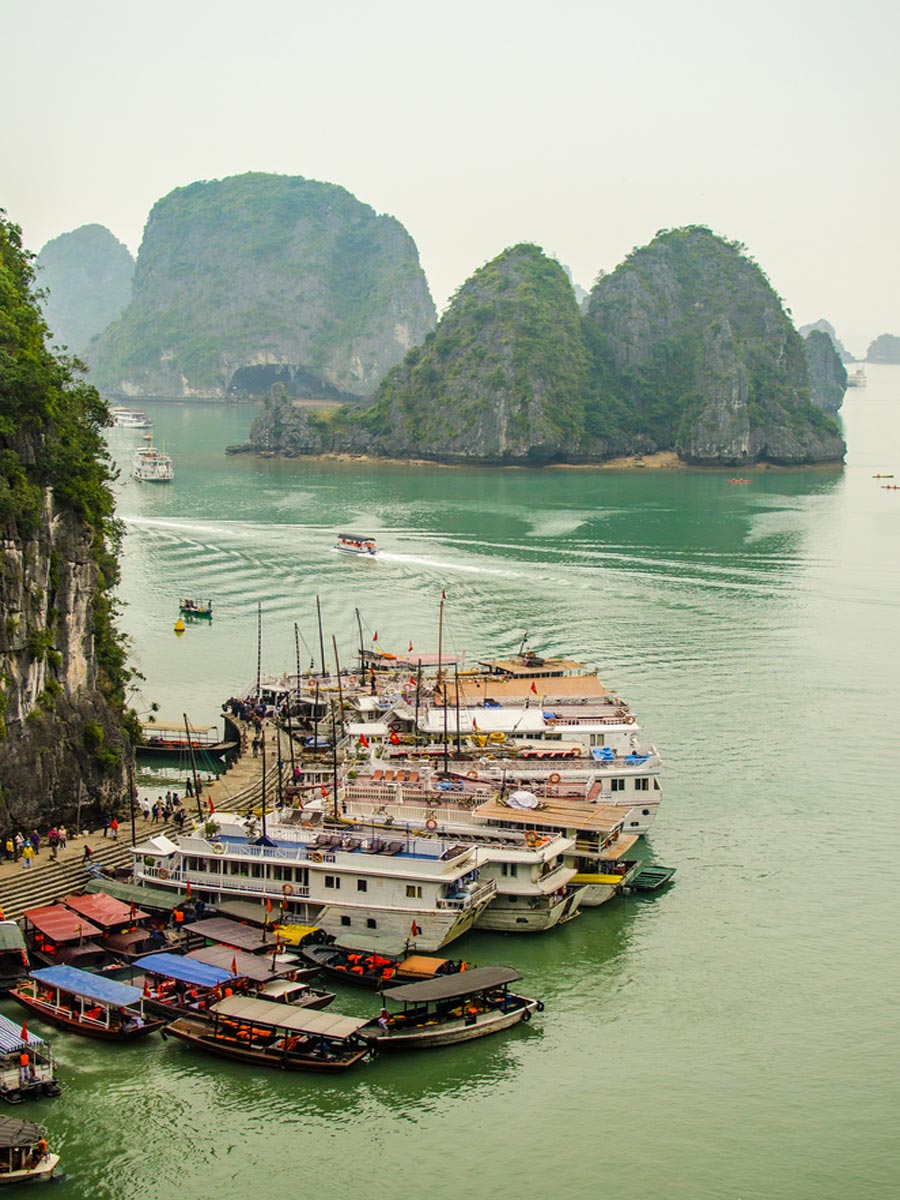 Officially a UNESCO World Heritage
Site, Halong Bay in Vietnam is a place of spectacular beauty.
It's also one of the most hidden gems when it comes to Asian honeymoon destinations. Often overlooked, its amazing activities and scenery make it the ideal place to unwind and enjoy yourselves.
Top Attractions
Sun World Halong Park – A massive water park where feeding the adrenaline-seeker side of honeymooning is a must.
Bai Tu Long Bay – Here, you can take in the picturesque views of the most stunning islands and inlets in Halong Bay.
Suggested Honeymoon Duration: 2 to 3 days
Suggested Stay: Genesis Luxury Regal Cruises
Siem Reap (Cambodia)
Best For: A history-rich and cultural honeymoon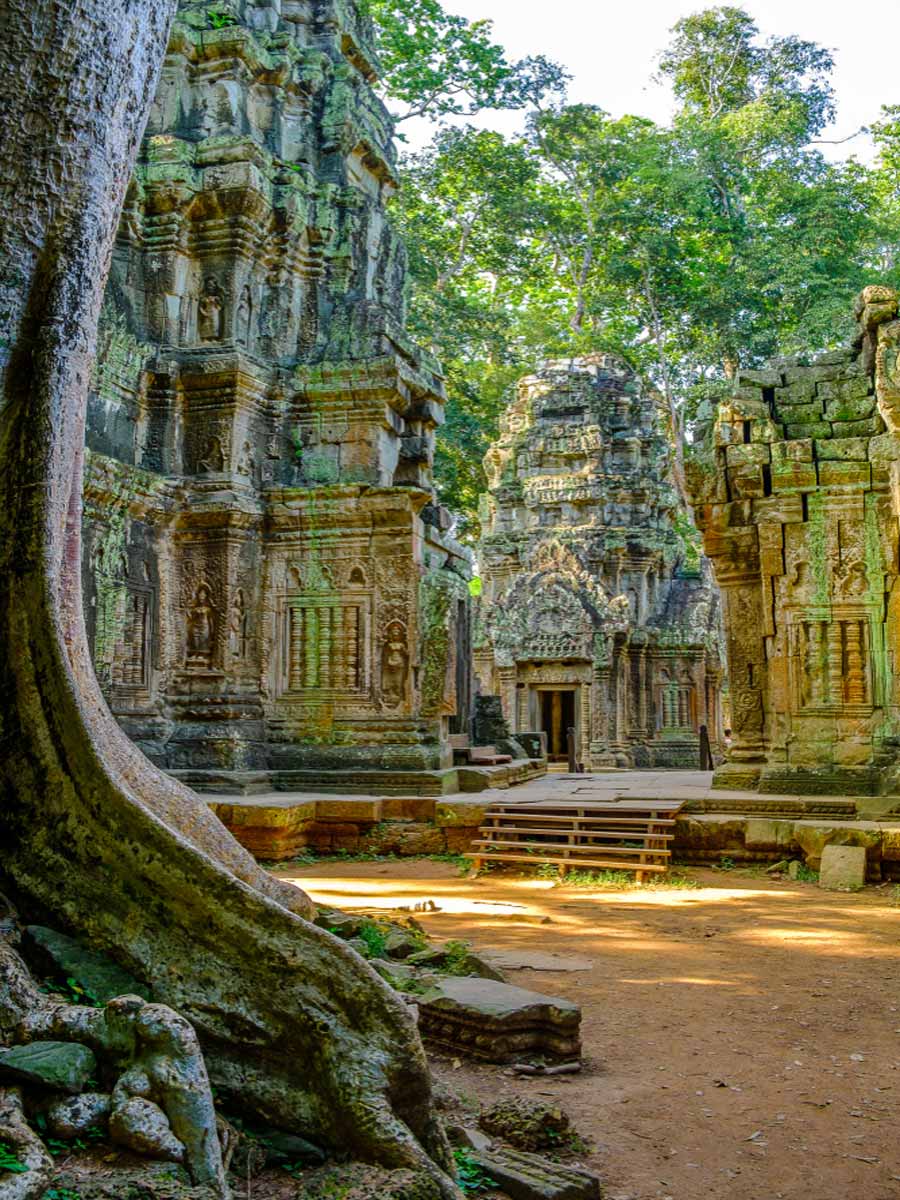 Should you and your partner want to experience a mix of cultures and an overload of history, Siem Reap in Cambodia is ideal. Packed with historical wonders, it's an aesthetic and scenic escape. The best part? You won't have to break the bank.
Top Attractions
Angkor Wat Temple – The largest religious complex in the world. Take a guided tour and step back in time within Cambodia's history.
Bakong Temple – Dedicated to the Hindu god Shiva during the reign of King Indravarman I, this is a stunning example of ancient architecture.
Suggested Honeymoon Duration: 4 days
Suggested Stay: Angkor Heart Bungalow
Chiang Mai (Thailand)
Best For: Adventure-centric honeymoon experiences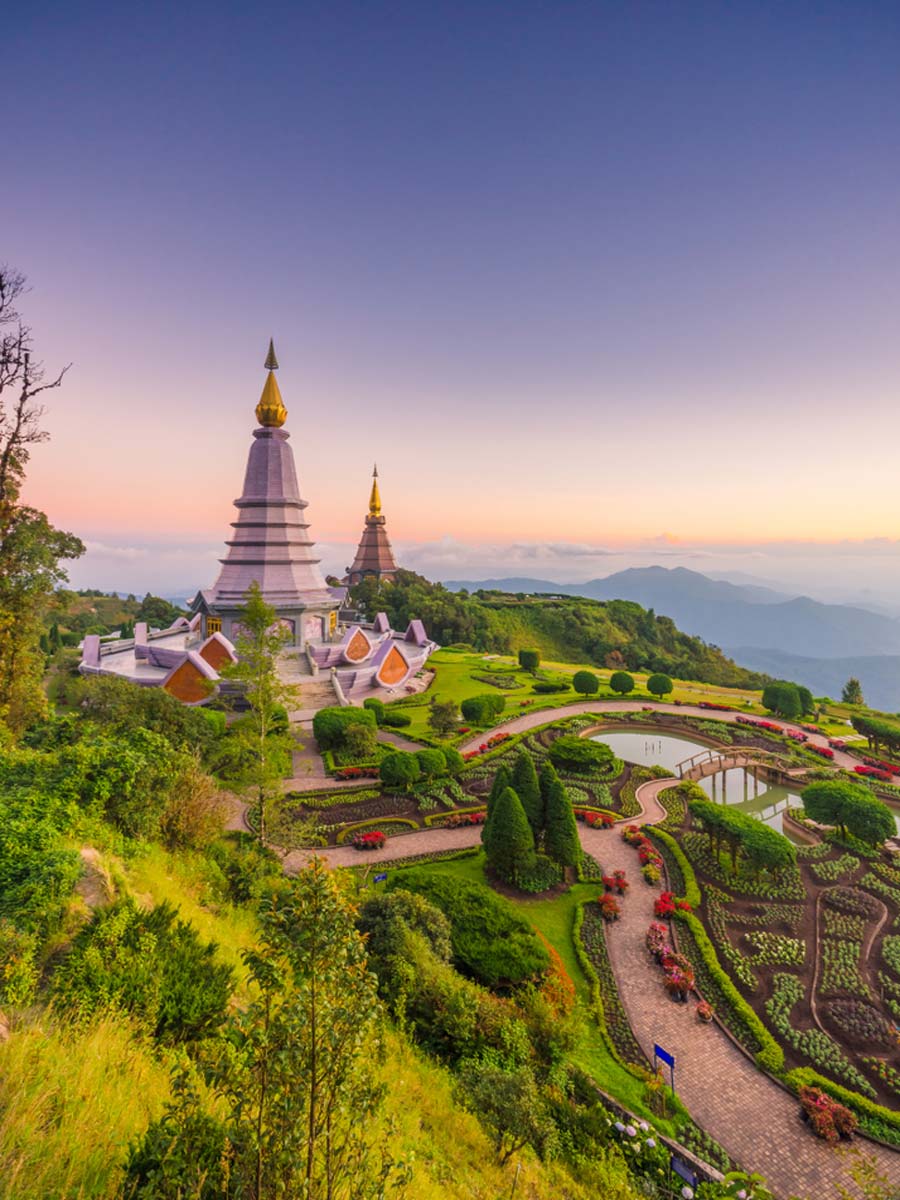 Widely considered the cultural capital of Thailand, Chaing Mai is an adventure-laden thrill for couples looking for romantic getaways in Asia.
Sitting at the base of breathtaking mountains, the city brims with vibrant festivals, night markets, and stunning temples.
Top Attractions
Old Town – The walled and fortified culture focal point of Chiang Mai, it's the perfect setting for a romantic excursion.
Chiang Mai Elephant Sanctuary – A welcoming ethical elephant sanctuary, you and your partner can enjoy quality time with these playful pachyderms.
Suggested Honeymoon Duration: 5 to 7 days
Suggested Stay: At Chiang Mai
Borneo (Malaysia, Indonesia, Brunei)
Best For: Nature lovers on honeymoon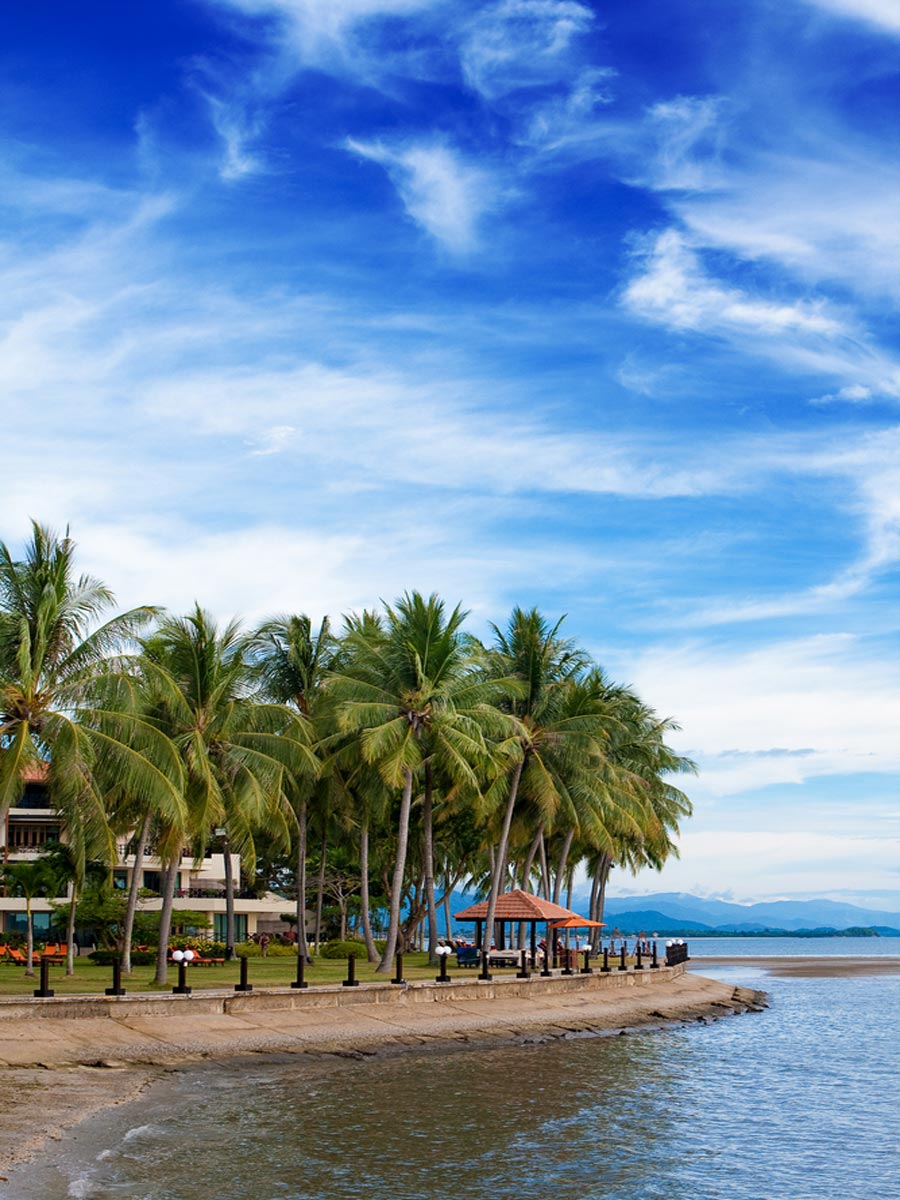 Borneo might not be the first place you'd imagine to be the perfect honeymoon destination in Asia, but it should. And if you and your partner love nature and want to indulge in as much of it as possible, there simply is no better option.
From lush forests to captivating beaches, it's an offbeat spot to spend your honeymoon.
Top Attractions
Bohey Dulang – Created by a volcanic eruption, this stunning lagoon surrounded by idyllic landscapes offers endless fun.
Gunung Mulu National Park – Any ecotourist's dream destination, ascend mountains or descend into its spectacular (and massive) cave systems.
Suggested Honeymoon Duration: 10 days
Suggested Stay: Le Meridien Kota Kinabalu
El Nido Palawan (Philippines)
Best For: A honeymoon on the beach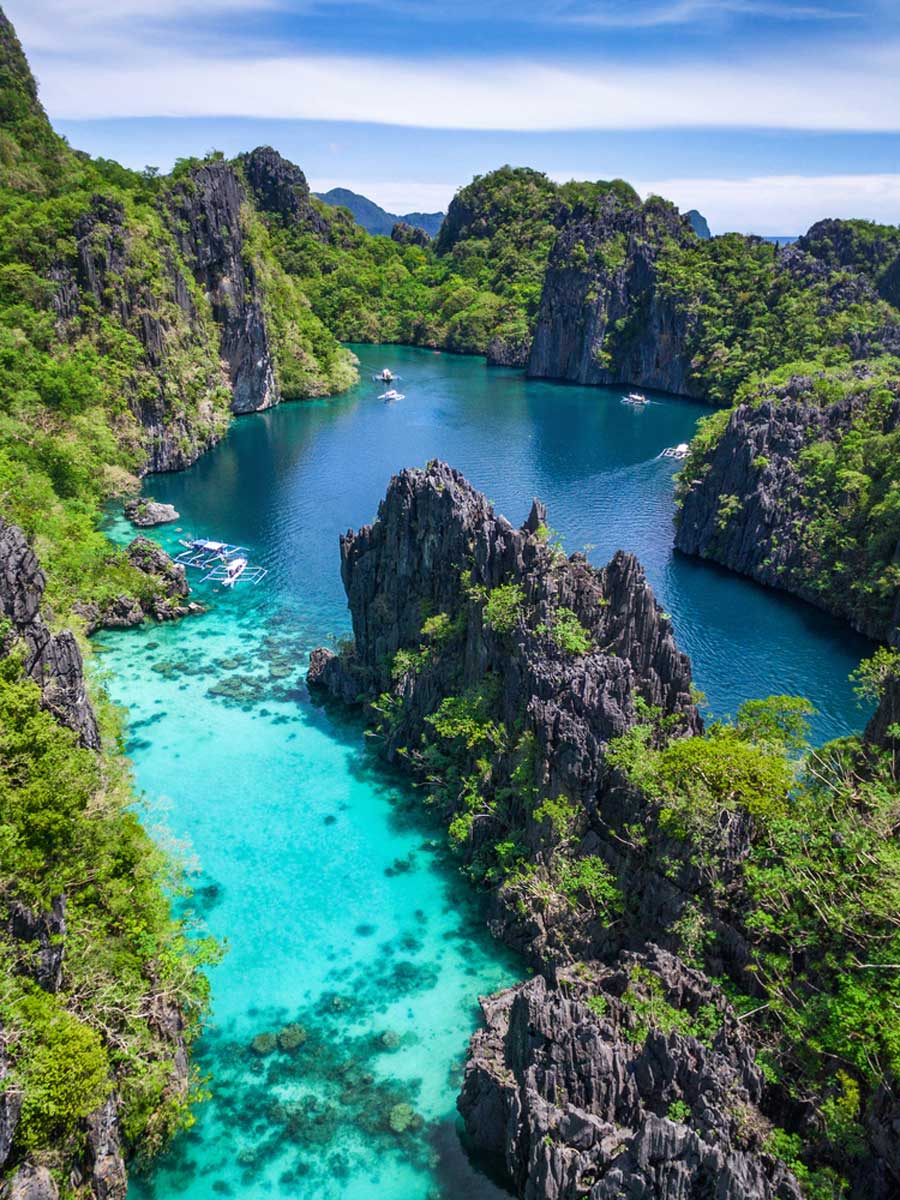 Nothing can compete with a memorable honeymoon experienced to the background of an almost otherworldly island location.
North of Palawan Island lies El Nido, a gorgeous beach destination in Asia. You'll find yourselves falling in love with its stunning landscapes and fantastic activities.
Top Attractions
Big Lagoon – A wonderland of water sports perfect for couples, fill your days with kayaking, scuba diving, or snorkeling.
Hidden Beach – A tranquil enclave with a pristine beach, it's perfect for a candle-lit dinner on the beach.
Suggested Honeymoon Duration: 8 days
Suggested Stay: Cuna Hotel
Best Asian Honeymoon Hotels & Resorts
Bulgari Resort Bali
Uluwatu, Indonesia
$$$
Best For: A chic and luxurious getaway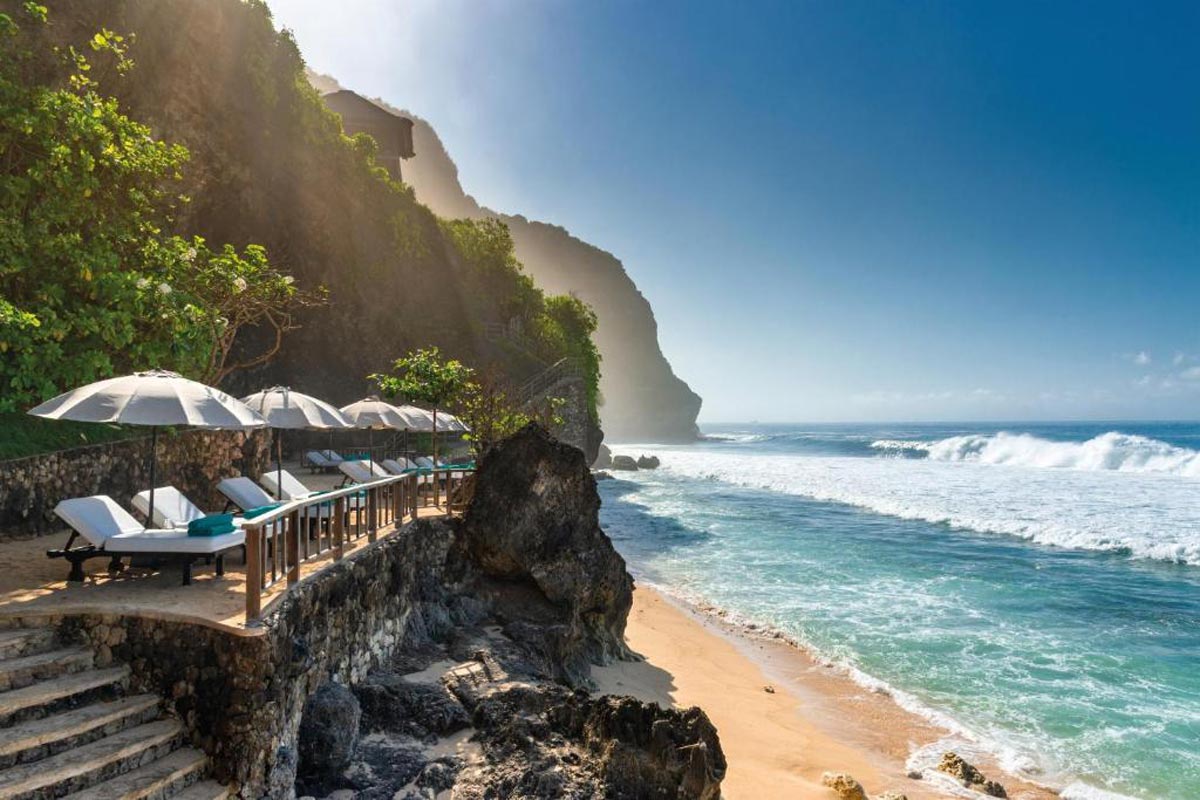 An opulent and chic resort, the Bulgari Resort fits the bill as one of the best places to spend your honeymoon.
With 59 villas that display volcanic rock exteriors, there are touches of luxury, such as Javanese mahogany furnishings inside each.
The resort also boasts a stunning private beach and a spectacular infinity pool. While its four bars and restaurants meet any culinary need. The crown jewel is the beautiful and luxurious spa providing tailor-made couples packages.
Kandolhu Maldives
North Ari Atoll
$$$
Best For: An upscale, private honeymoon experience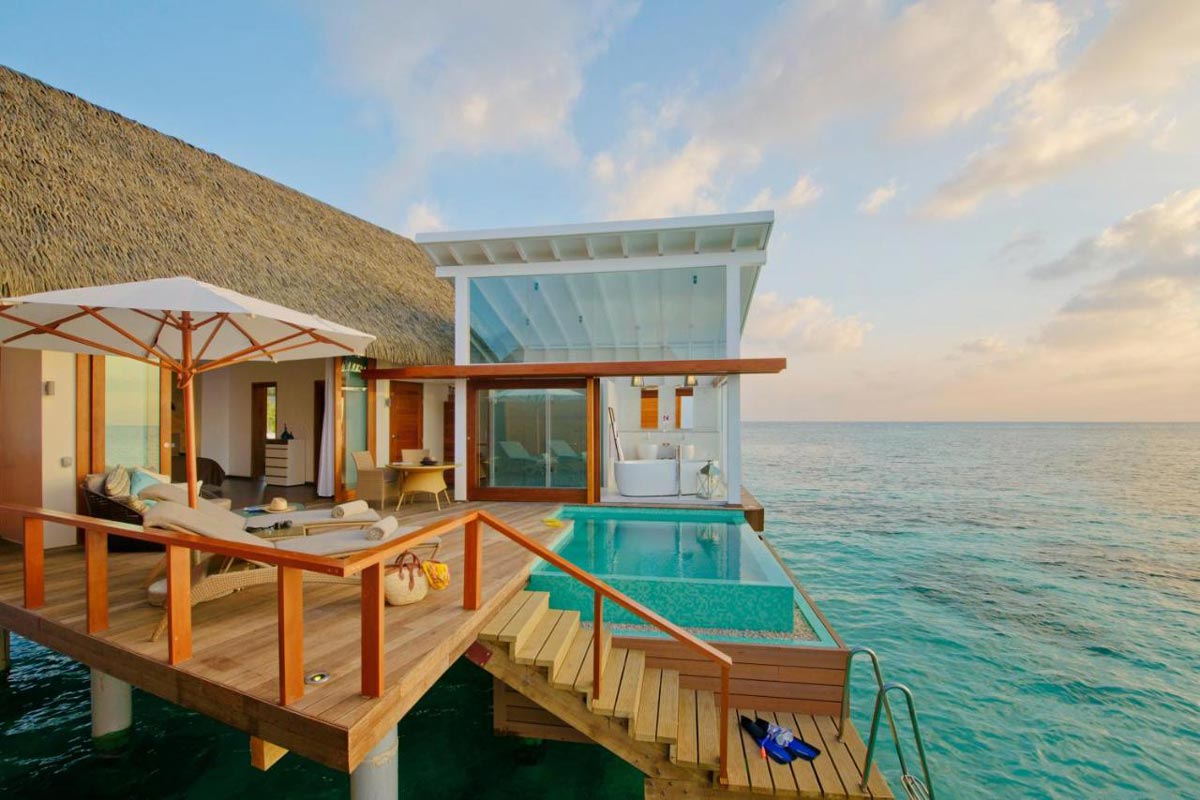 Kandolhu is a luxury boutique island resort catering to those who want a more unique honeymoon trip. Comprising 30 villas across the North Ari Atoll, each features a sprawling sundeck and unparalleled sea views.
On the island, you'll find four a la carte restaurants, a beachside bar, a luxury spa, and a diving center.
Aimed at newlywed couples, the resort includes private beach areas and a distinct focus on as little guest interaction as possible.
Zaborin
Niseko, Japan
$$$
Best For: The ultimate private honeymoon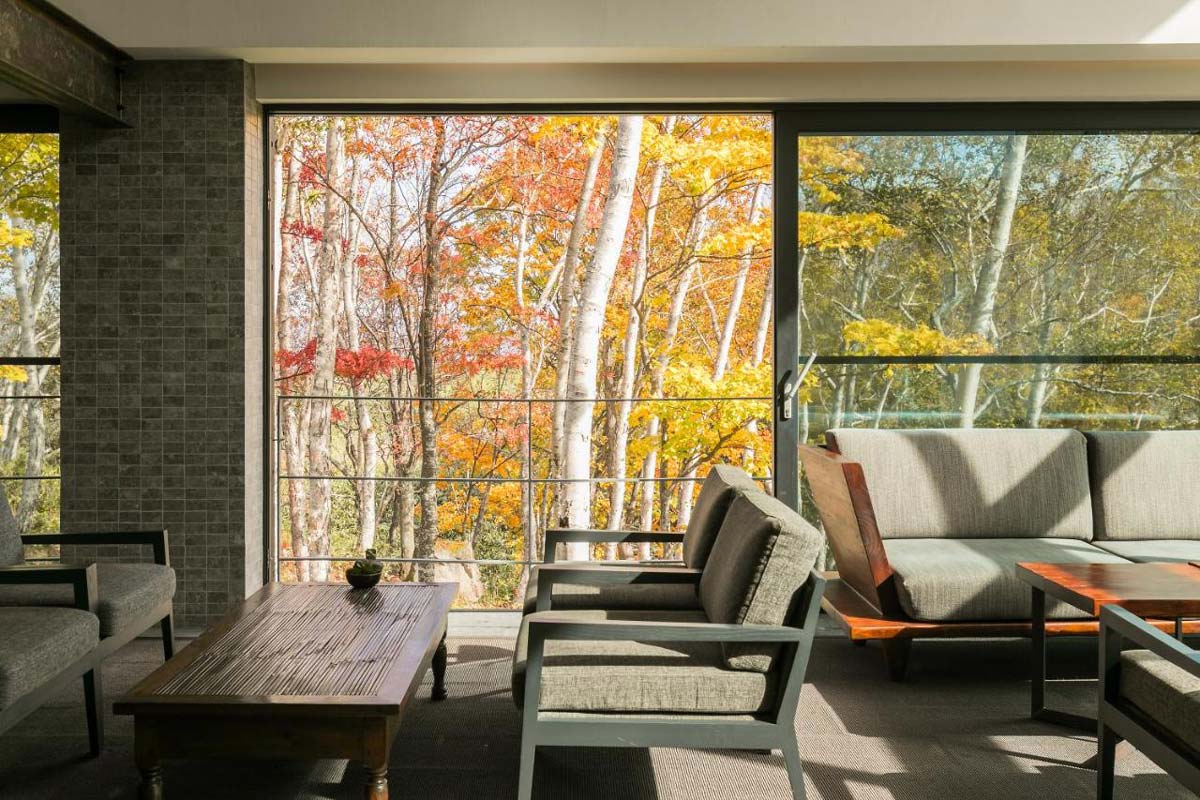 Within the untouched Hanazono woods of Hokkaido lies the tranquil and intimate Zaborin Resort. Designed in a traditional ryokan styling, there are 15 villas to choose from, each distinct and opulent.
Some offer Western amenities, while others, such as the Washitsu suite, focus more on traditional Japanese furnishings.
A highlight of this property is that each villa includes two onsen baths, one inside and one alfresco. They're filled daily with fresh water from a nearby mineral-rich volcanic spring.
Keemala
Phuket, Thailand
$$
Best For: A unique honeymoon retreat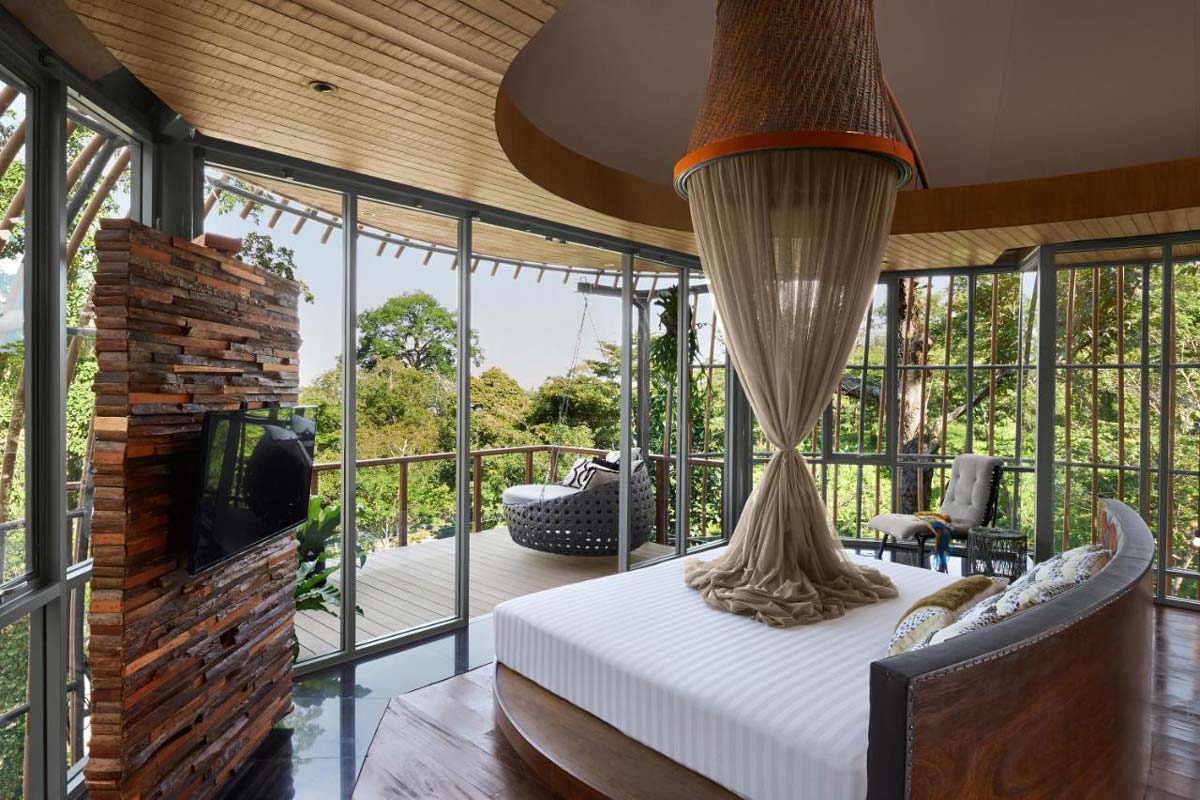 Offering a blissful and serene escape from the bustle of Phuket's city center, Keemala has no equal.
An architectural feat, each of its Bird's Nest Pool villas mimics cocoons constructed of woven wood. The handcrafted glass features provide stunning views of the Andaman Sea.
Once you arrive, a villa host assigned to your specific accommodation will await you. From arranging activities to transporting you across the island, all you need to do is sit back and relax.
Six Senses Ninh Van Bay
Nha Trang, Vietnam
$$
Best For: An affordable luxurious honeymoon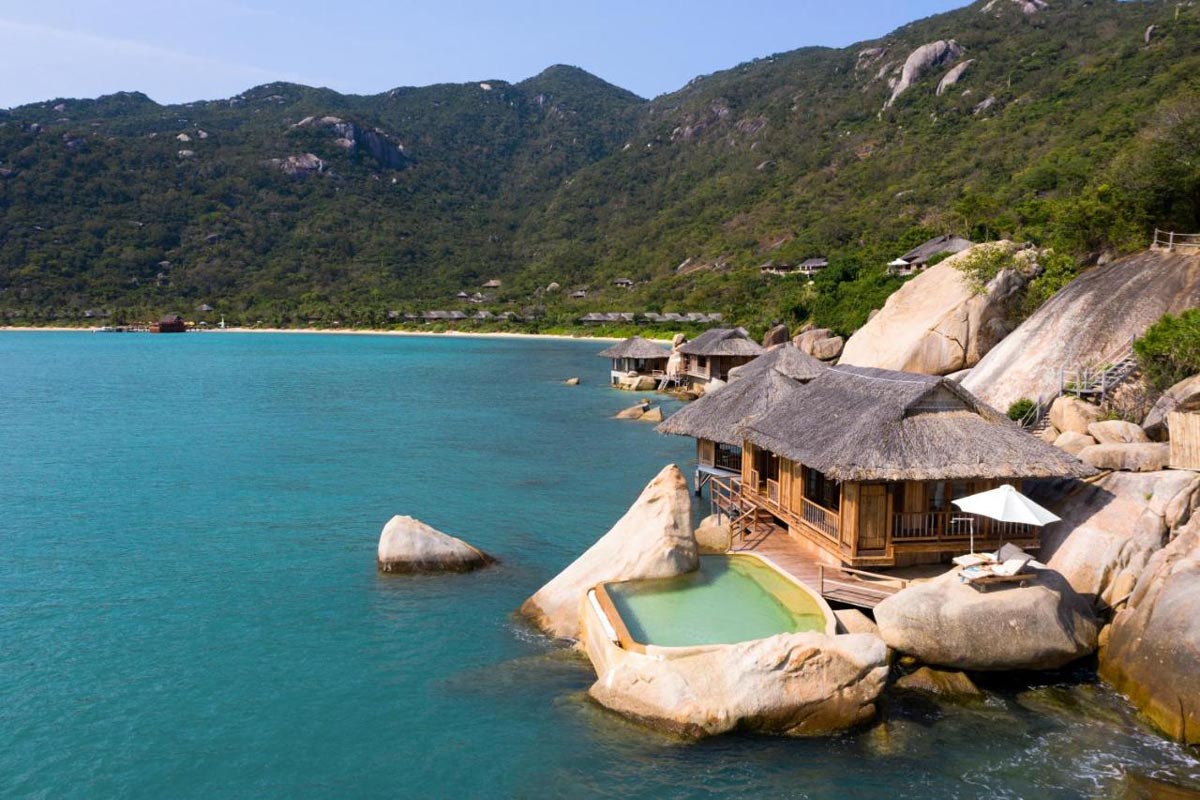 Quite the spectacle, the Six Senses Ninh Van Bay, sits on its own crescent-shaped bay, only accessible by boat. Dispersed across its landscape, each villa blends modern amenities with natural elements.
From private pools carved into massive boulders to direct ocean access from each villa's deck, it's a sight to behold. As for dining, romantic dinners are available atop the cliffs of the bay or inside the whimsical Wine Cave.
Asian Honeymoon: Map
Asia Honeymoon Ideas: Read Next