Get ready for an adventure in the South Pacific with this helpful guide full of hotels and destinations for your Bora Bora honeymoon.
So, you've decided upon Bora Bora for your honeymoon? Excellent choice, we must say.
In the French Polynesian territory of the South Pacific lies one of the most well-loved honeymoon destinations in the world.
This island is famous for its translucent celeste waters, social-media-famous resorts propped on stilts, and the unforgettable Mount Otemanu as a backdrop.
Excited? You should be – let's explore.
Why Honeymoon in Bora Bora?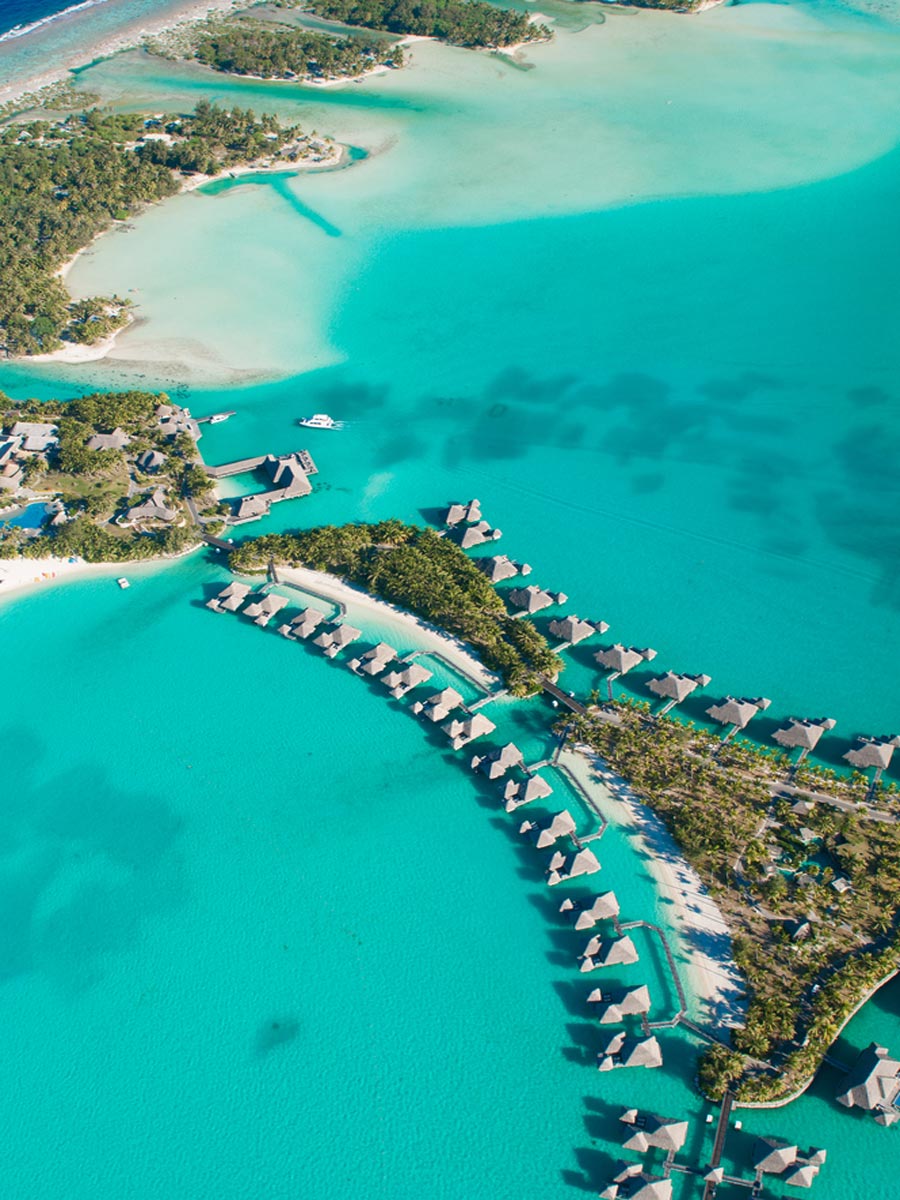 We think that Bora Bora should be a bucket list trip for nearly every couple. The luxury resorts and Bora Bora honeymoon destinations are some of the best in the world.
Truly an island paradise, the low crime rate, safe drinking water, and jaw-dropping beaches make honeymoon Bora Bora vacations a top option for newlyweds.
Trying to figure out the best Bora Bora honeymoon resorts and things to do while you're in this gem of the South Pacific? We'll help you choose the top hotels and destinations for your Bora Bora honeymoon itinerary.
Best Honeymoon Hotels & Resorts in Bora Bora
The St. Regis Bora Bora Resort
Bora Bora
$$$
Best for Extravagant Bora Bora Honeymoons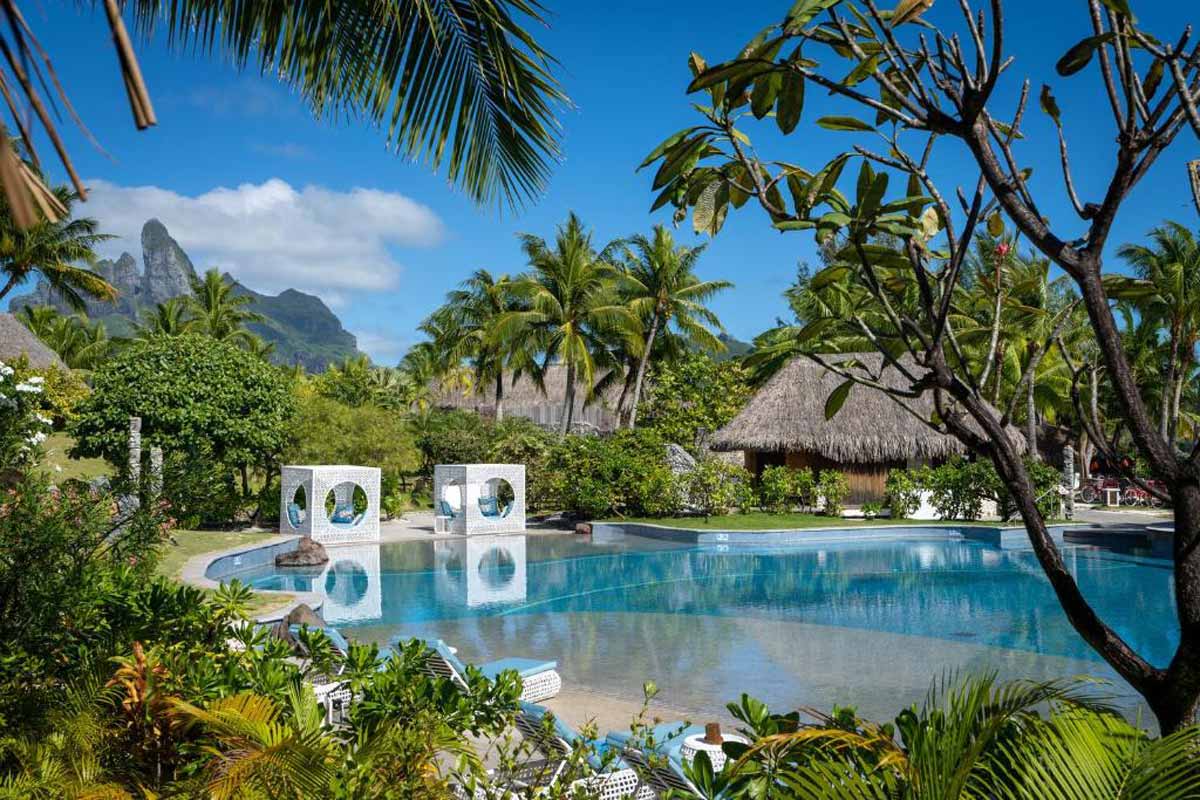 If the cost of your Bora Bora honeymoon is not an issue, The St. Regis Bora Bora Resort is a perfect choice.
You'll have no shortage of dining and drinking options with the four stellar hotel restaurants and two bars on site. Fancy dining directly above the ocean? Duh. Choose The Lagoon Restaurant and enjoy some French-Asian cuisine in a beautiful setting.
An overwater bungalow Bora Bora honeymoon isn't just possible here; you'll be staying in the honeymoon suite of your dreams.
Don't believe us? The rooms have a modern touch that's simultaneously elegant and comfortable, while the overwater villas are over 1,500 sq. ft and feature stunning wood furniture and finishes.
Amenities include a furnished patio and dining area, a large bathroom with a hot tub, and a private dock to begin your day with a swim. Book a Bora Bora honeymoon package at The St. Regis Bora Bora resort and treat yourself to the ultimate romantic honeymoon.
InterContinental Bora Bora & Thalasso Spa
Motu Piti Aau
$$$
Best for Overwater Accommodations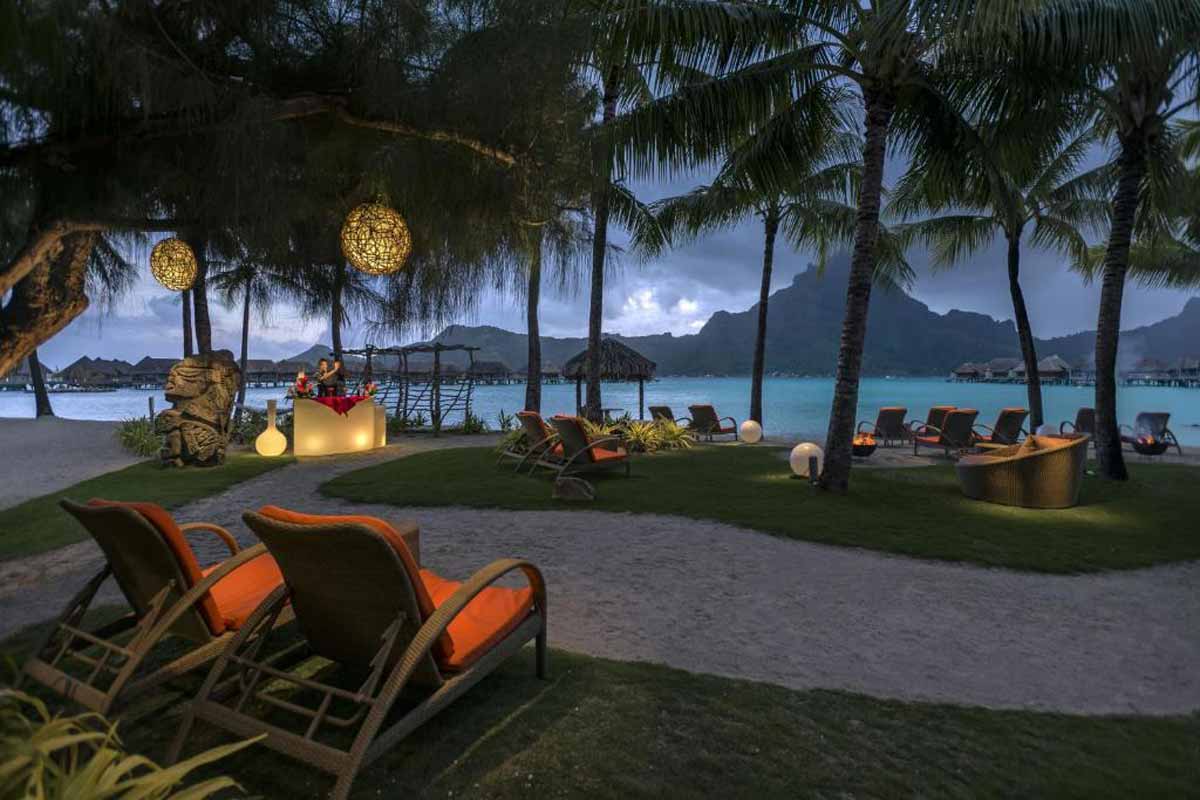 Looking for a peaceful place to stay in Bora Bora for your honeymoon? Try the overwater bungalow Bora Bora honeymoon rooms at InterContinental Bora Bora & Thalasso Spa – every suite sits directly above the tranquil ocean waters.
Wake up on your large double bed and enjoy a cup of coffee, viewing the south pacific from your open-air living room or see-through coffee table showing the turquoise water underneath.

Rooms boast air conditioning, a television, and a minibar for a comfortable stay on your honeymoon in Bora Bora. You can also relax on your patio and swim off your private dock with your spouse anytime you want.
The hotel rooms are incredible, but it's the spa that makes the InterContinental the best place to stay in Bora Bora for honeymoons. Here you can unwind in the Turkish baths and enjoy spa treatments using the same ocean water you look out at from your suite. Heaven.
Four Seasons Resort Bora Bora
Motu Tehotu
$$$
Best for Top-Notch Service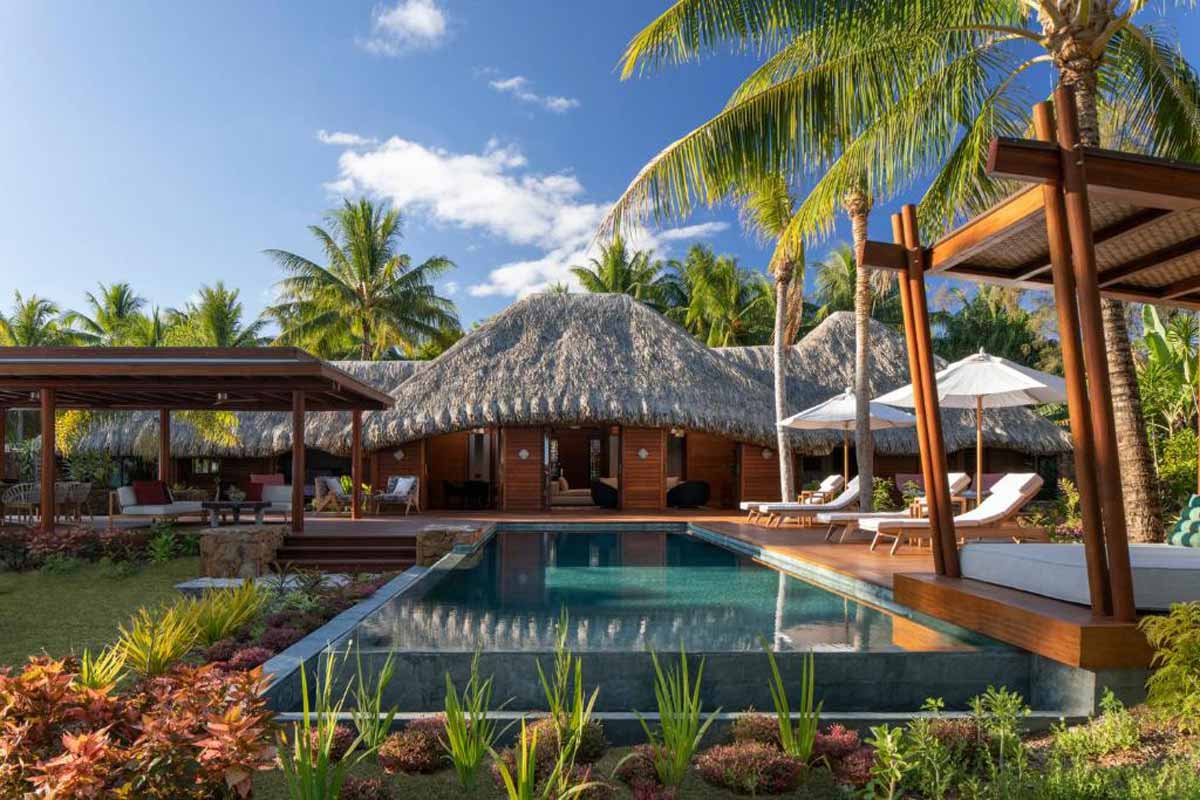 It's safe to say that The Four Seasons Resort Bora Bora lives up to the hotel brand's penchant for excellent service.
Start your romantic vacation off seamlessly by arranging a boat service ahead of time. You can even have the Four Seasons set up an airport pick-up so you'll be ready to head to the hotel by the time you step off the plane.
While there are currently no complete Bora Bora all-inclusive honeymoon resorts, the Four Seasons is as close as it comes. You can book rooms with breakfast included and enjoy French Polynesian flavors each day when you wake up.
Four restaurants are on-site, so you can select a different meal for dinner each day or sip cocktails at the Sunset Bar & Lounge.
The swimming pool, private beach, fitness center, and spa are just a few of the many activities that make up one of the best Bora Bora honeymoon all-inclusive packages on the island.
Villa Yrondi
Bora Bora
$$
Best for Longer Stays on Bora Bora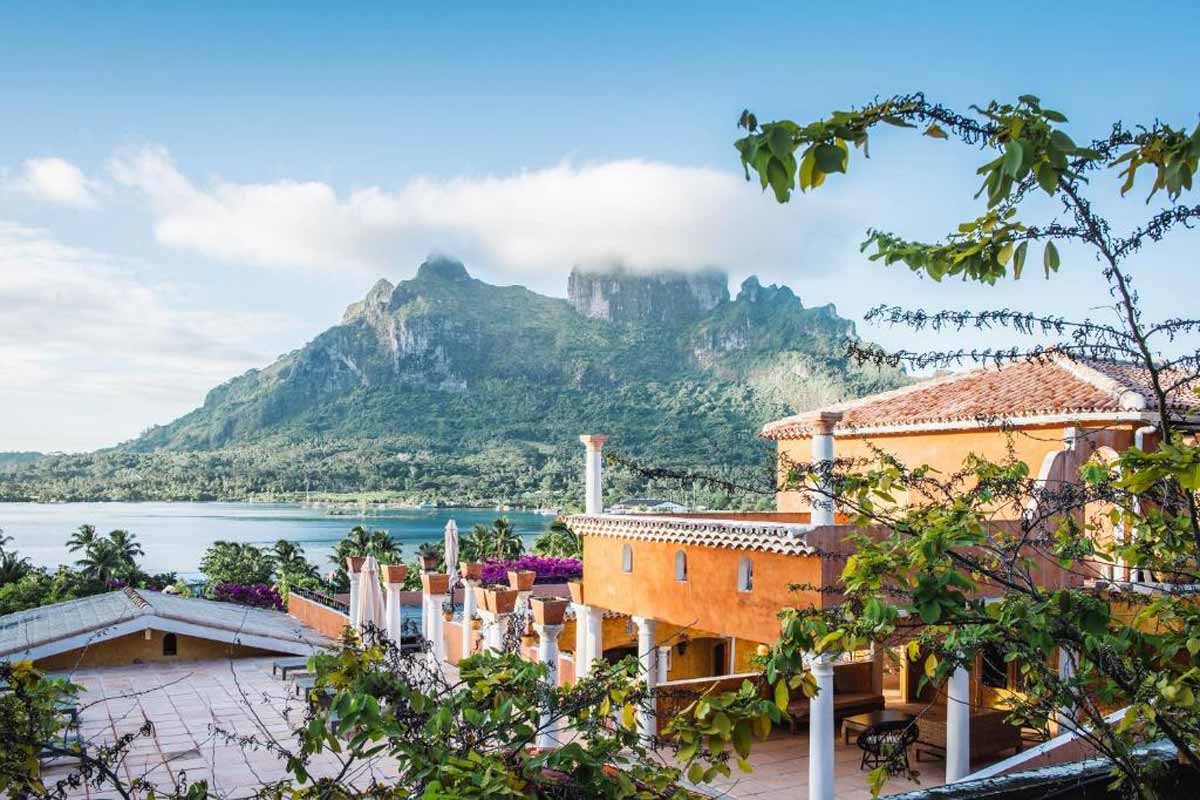 With one of the most breathtaking views of Mount Otemanu in a Bora Bora honeymoon resort, Villa Yrondi is truly special.
Choose between small rooms with a patio and a fully stocked bathroom to deluxe options with balconies displaying scenic views of the ocean below.
Rooms have air conditioning, Wi-Fi, and kitchenettes, so you've got everything you need for a comfortable stay (not that you'll want to cook with the plethora of excellent food spots nearby).
For Bora Bora honeymoons that you want to extend to a week or longer, this lovely tropical villa will offer you comfort and convenience in a location close to all the action.
The Vaiotaha Lodge
Vaitape
$
Best for Exploring Bora Bora on a Budget
Ultimately, choosing the perfect place to stay in Bora Bora for honeymoons can come down to how much your budget allows. Because it's one of the most gorgeous places on earth, it's well worth planning a honeymoon in Bora Bora, even if it means years of saving up.
However, for those looking to save a little bit of cash, The Vaiotaha Lodge is a budget-friendly option for your Bora Bora honeymoon, which will allow you to see the island while spending less on lodging.
The apartment-style rentals are available with full kitchens, private outdoor space, and views of the nearby mountains.
Experience Bora Bora like a resident and cook meals with local ingredients while staying in a central location that allows you to explore any part of the island.
Bora Bora Honeymoon Tips: What You Need to Know
How to Get to Bora Bora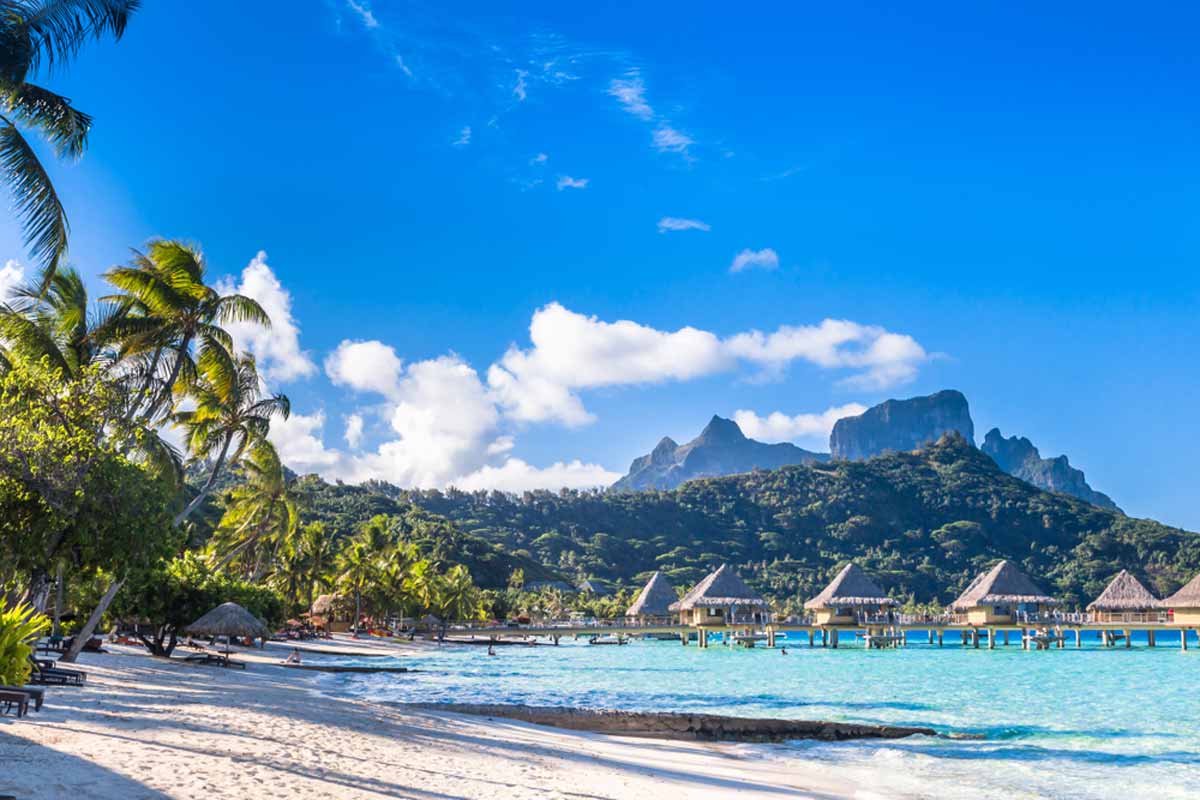 You'll need to take a boat from a small airport in order to get to Bora Bora – unfortunately, there aren't any direct flights to the island from most destinations.
Arrive at Faa'a International Airport (PPT) in Papeete, Tahiti. Then, take a flight to Bora Bora Airport (BOB), where you will enjoy a ride to your Bora Bora honeymoon resort via boat.
The Best Bora Bora Honeymoon Destinations
Honeymoon Bora Bora style means crystal clear water, unrivaled relaxation, and luxury. Some of the most exciting things to see in Bora Bora for your honeymoon are:
Mount Otemanu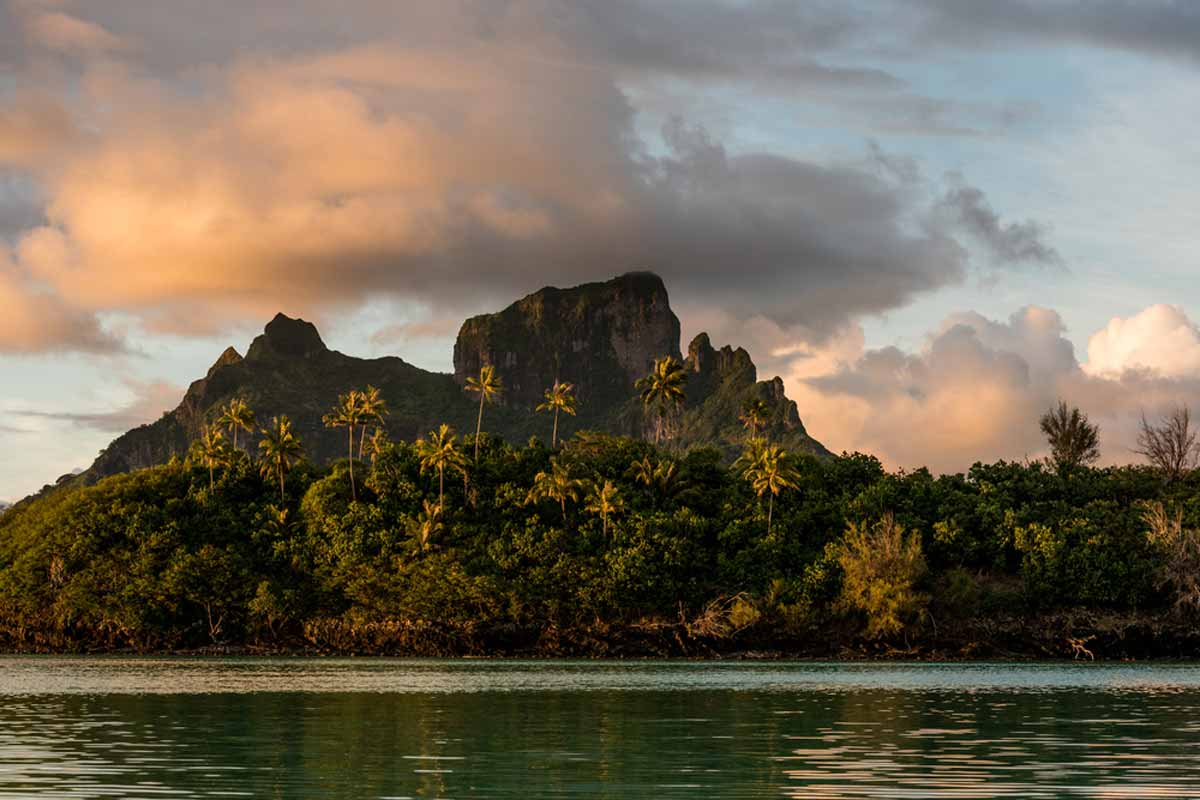 The most famous landmark in Bora Bora, Mount Otemanu, stands nearly 2,400ft tall.
While other nearby mountains offer better views, hiking this renowned mountain is a bucket list item you'll want to check off while on your Bora Bora honeymoon.
Though not technically required, we recommend hiring a guide when you attempt to scale this mountain. Uneven footing, confusing pathways, and steep climbs are much more enjoyable with the help of an expert.
While you won't be able to take selfies from the mountain's peak, you can climb a good bit of it. Instead, you'll capture beautiful views, traverse the extinct volcanic rock, and check out a cool cave along the way.
Matira Beach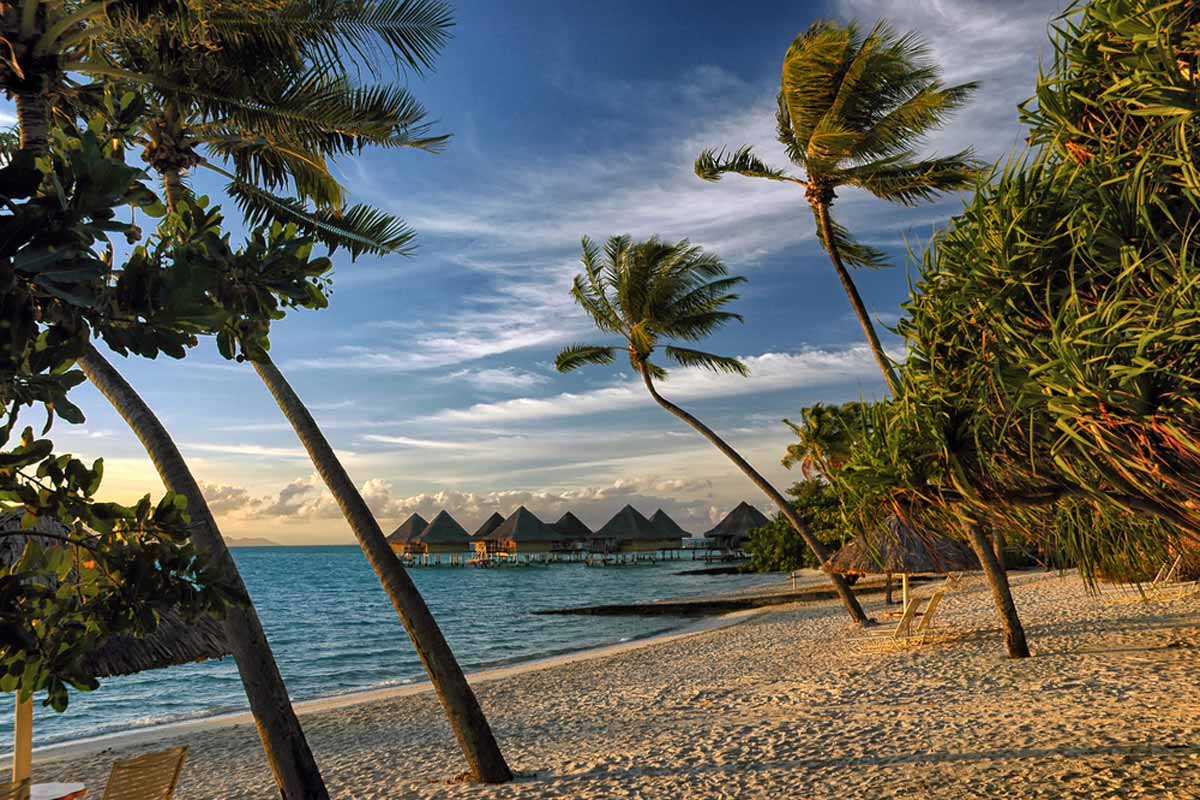 Want to enjoy the most iconic waterfront on your Bora Bora honeymoon? Check out Matira Beach, one of the best places to swim and snorkel on the island.
The beach is free to the public, and you can access it anytime. The waters are generally calm, warm, and crystal clear, making it one of the most romantic seascapes in the world.
It's also an excellent place for snorkeling and other water activities. Rent jet skis and cruise the South Pacific in style on your Bora Bora honeymoon.
There are a few hiking trails nearby. So you can break up your time at the beach with some exercise (if you can be bothered – we certainly can not).
Anau
Interested in scuba diving but don't have much experience? One of the best reasons to choose a honeymoon in Bora Bora is for the incredible scuba diving opportunities.
It's especially great for couples who want to try scuba diving because many of the sites are open to all skill levels.
Anau is our favourite of all the excellent scuba spots – peeking at Manta Rays underneath the water is a magical experience you're sure not to forget.
Bora Bora Lagoonarium
If you want to see the underwater wildlife on your Bora Bora honeymoon in a controlled setting, you'll have a great chance of it at the Bora Bora Lagoonarium.
This Bora Bora honeymoon spot is a natural aquarium, so don't worry; it's still an authentic experience. You'll be able to spot everything from colorful fish to sharks (luckily, there hasn't been an attack in over 50 years).
There's food on site so you can fill up between dips into the near-perfect water. You can also feed the fish after you eat so everybody's happy.
Tahiti Pearl Market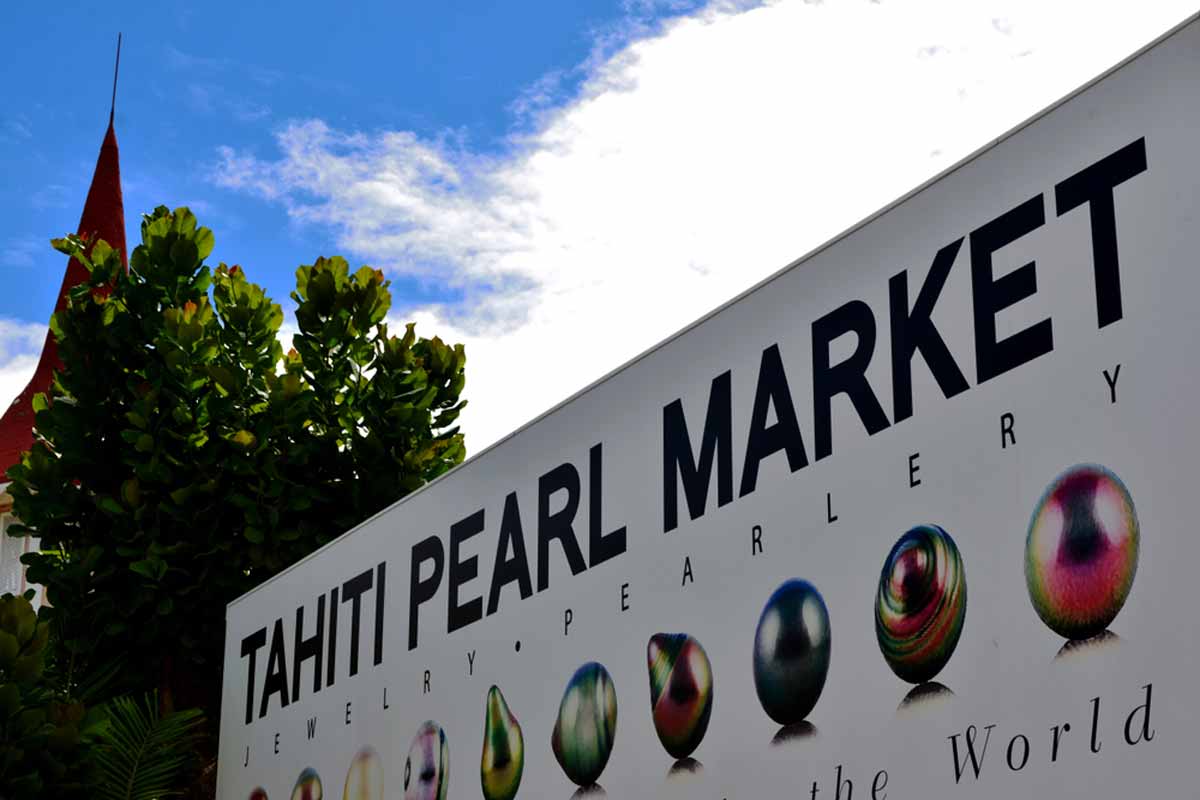 What's a more romantic way to spend your Bora Bora honeymoon than shopping for some jewelry? How about jewelry you can only find on your dream honeymoon in Bora Bora? Sign us up.
You're in luck at the Tahiti Pearl Market, where you'll find handmade pieces from local vendors that have been collecting and selling black pearls for decades.
You'll learn how they harvest the pearls, where they come from, and pick from options that range in quality and price. A stunning souvenir, we're sure you'll agree.
Support the local economy while giving your forever partner a gift they'll remember for a lifetime from the Tahiti Pearl Market on your honeymoon in Bora Bora.
The Best Time to Visit Bora Bora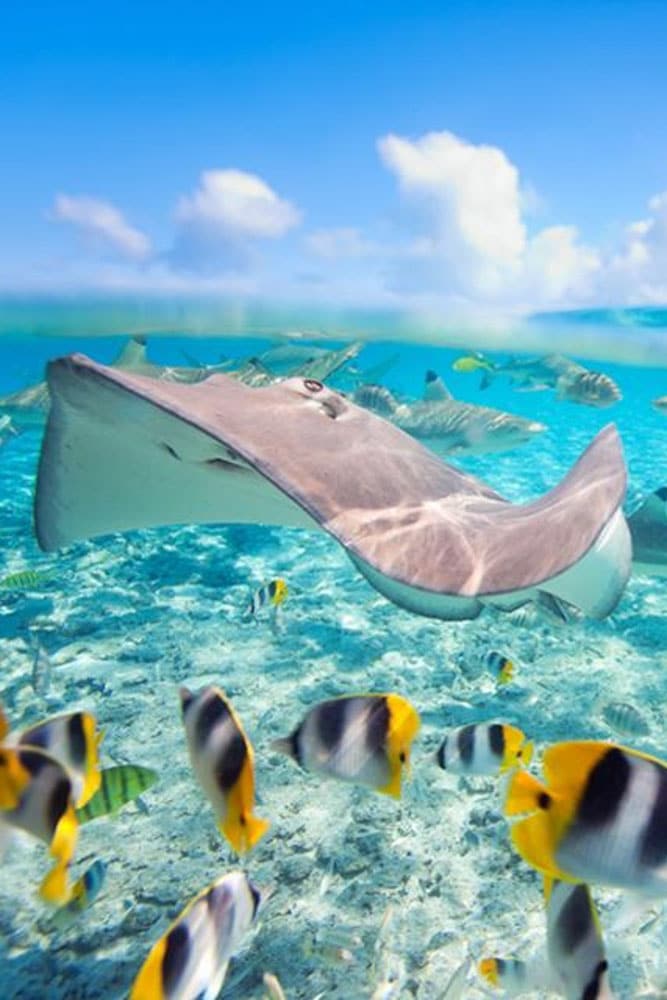 Because the weather is mild year-round, it's best to plan your Bora Bora honeymoon when it's not peak tourist season.
We recommend scheduling your honeymoon in Bora Bora for October through April if you want smaller crowds and lower prices.
How Long to Spend on Your Bora Bora Honeymoon
Because it's costly – and surrounded by other unique islands where you can stay for less – we recommend spending up to five days on your Bora Bora Honeymoon.
You can take a short flight from the Bora Bora Airport (BOB) to Tahiti and extend your honeymoon while seeing more of French Polynesia. Adding Tahiti to your itinerary, you'll experience one of our favorite places we listed among the 19 Best Tropical Honeymoon Destinations.
How Much Does a Bora Bora Honeymoon Cost?
Bora Bora is one of the most popular vacation destinations in the world but also one of the most costly. So, the golden question: How much is a honeymoon to Bora Bora?
Well, it really depends on how much you're willing to splurge. Accommodations range from around $100 a night for budget lodges to over $2,000 a night for high-end resorts.
Bora Bora Honeymoon Resorts: Map
Bora Bora Honeymoon Guide: Read Next