Ready to plan your honeymoon in Borneo? From wildlife-filled adventures, to glorious tropical beaches – here's what you need to know.
Perfect for nature enthusiasts, Borneo honeymoons offer you an adventurous jungle escape topped with orangutan sanctuaries, rainforest excursions, and diverse flora and fauna.
One of Asia's most unique honeymoon destinations, honeymooning in Borneo offers you the opportunity to immerse yourself in your own National Geographic adventure.
Why Honeymoon in Borneo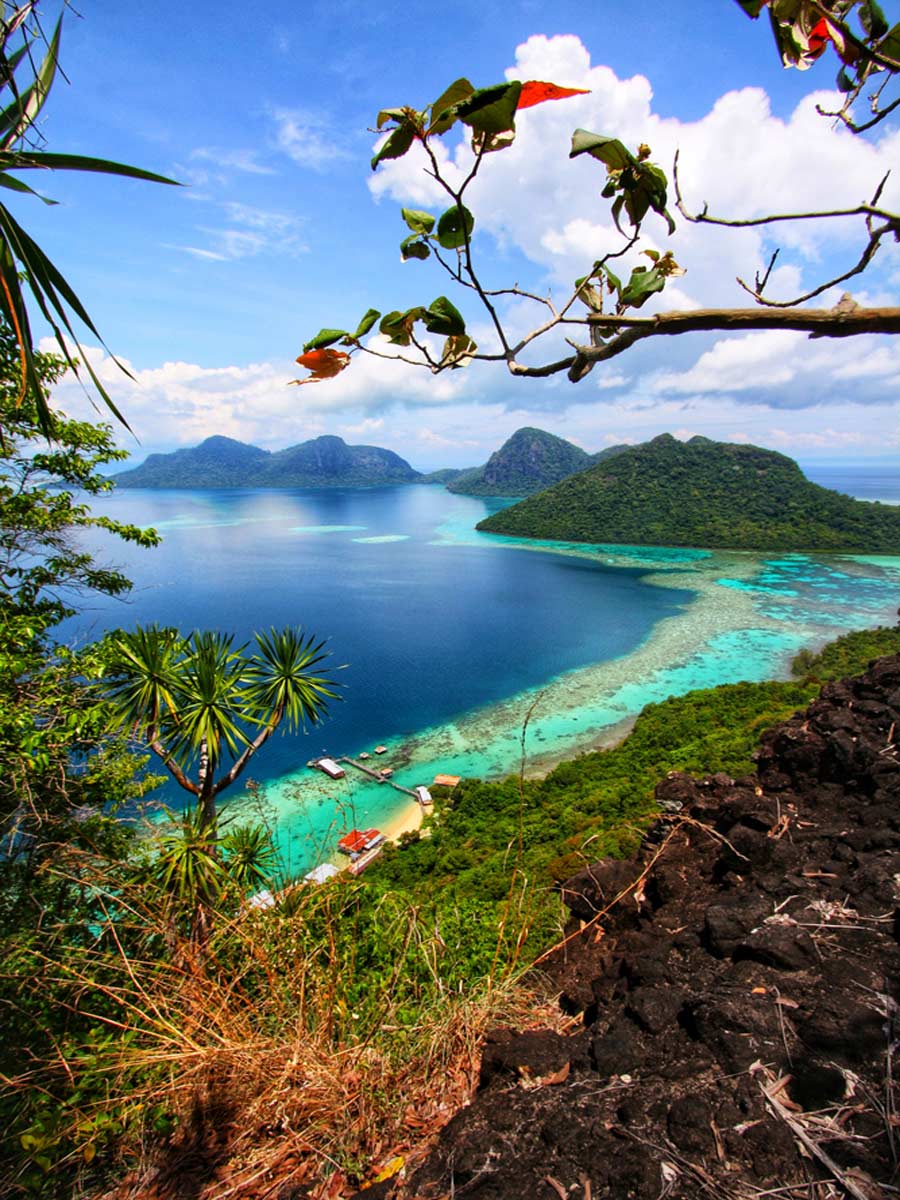 Borneo is where tranquility meets a thriving and biodiverse landscape.
As the world's third-largest island, Borneo's rugged terrains are home to unique wildlife, like the proboscis monkey and Bornean pygmy elephant.
You'll also find soaring peaks, beautiful snorkeling spots, and a culturally diverse population. Honeymoons in Borneo offer one-of-a-kind rainforest adventures, white-sand beaches, and a vibrant culture infused with traditions from Malaysia, Brunei, and Indonesia.
Not to mention the change to settle down in some of the region's plush five-star hotels.
Best Honeymoon Hotels & Resorts in Borneo
Shangri-La Tanjung Aru
Kota Kinabalu
$$$
Best for a beachfront getaway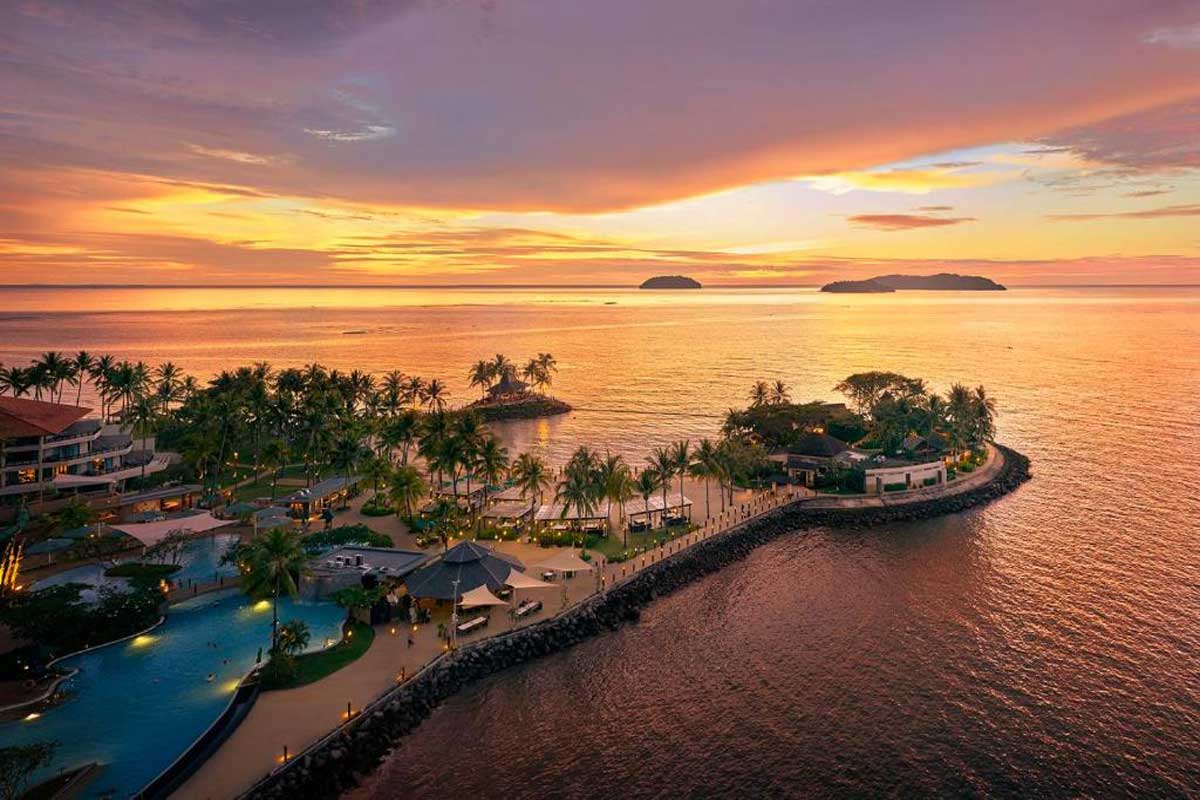 Looking out across the South China Sea, Shangri-La Tanjung Aru is one of the best Borneo beach resorts.
Boasting two expansive swimming pools and a picturesque white sandy beach, Shangri-La Tanjung Aru is perfect for water sports activities like jet skiing, surfing, and diving.
Each suite features modern oak furniture complemented by stunning sea views. Head down to the wellness spa for a relaxing couple's massage or book a table at any of the six onsite eateries and enjoy a heartwarming Chinese dish meal.
Be sure to see Borneo's stunning coral reefs with a snorkeling adventure from Kota Kinabalu.
Sukau Rainforest Lodge
Kota Kinabalu
$$$
Best for nature lovers
Every fancied having your very own National Geographic-esque adventure? Sukau Rainforest Lodge is one of a smattering of National Geographic Unique Lodges of the World – an authentic (but high-end) lodge offering guests the chance to immerse themselves in the lush Sabah rainforest.
Set on the banks of the Kinabatangan River, guests spend mornings floating down the river on wildlife-spotting excursions with expert guides, or delving into the rainforest to spot orangutans and the many other species of wildlife that call the forest their home.
It's a tranquil destination, offering access to some of the very best guides to help you explore this biodiverse region.
Le Méridien
Kota Kinabalu
$$
Best for easy access to the city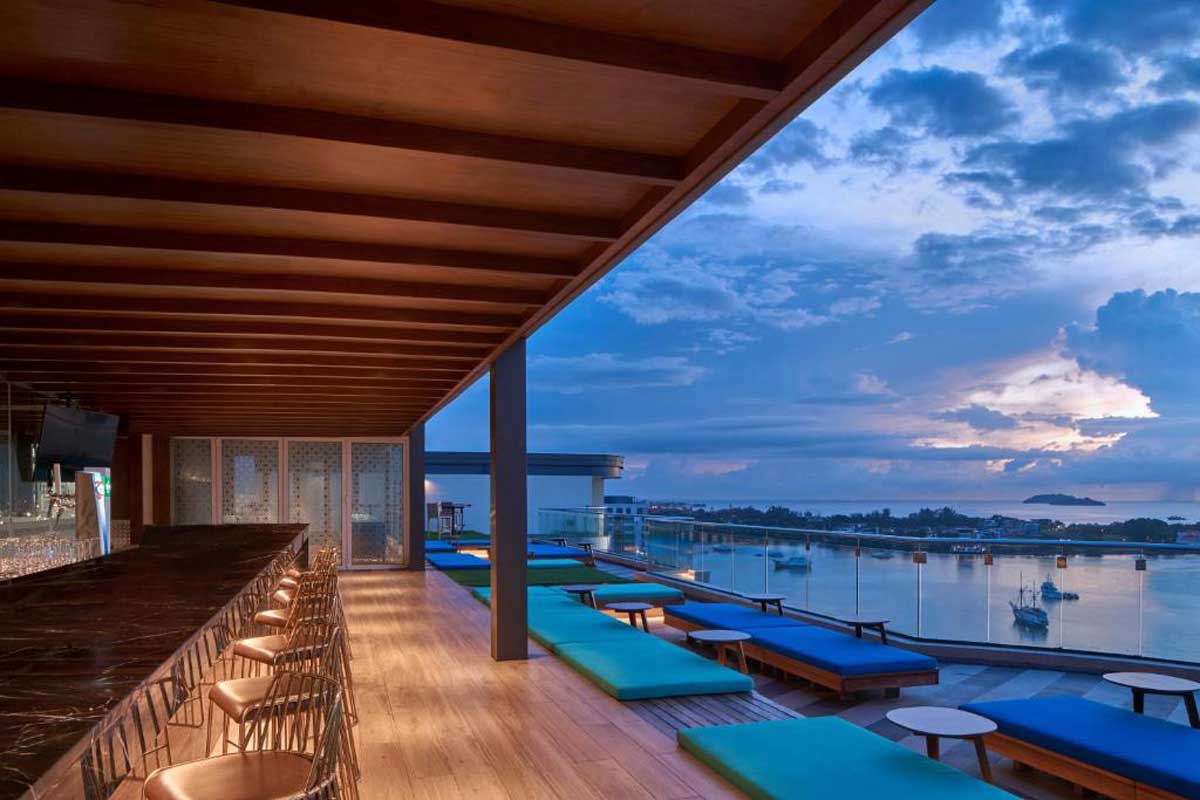 Situated in the heart of Kota Kinabalu, Le Méridien is a five-star Borneo resort flanked by the city business district and the stunning South China Sea. The hotel is a skip away from the eclectic Kota Kinabalu Night Food Market, where you can try the best Malay street food.
During your stay, try some enticing Italian cuisine at Favola, and visit the spa for a tranquil couple's pampering. Le Méridien's rooftop bar offers delicious cocktails coupled with epic sunset views.
Mulu Marriott Resort
Mulu
$$
Best for a rainforest getaway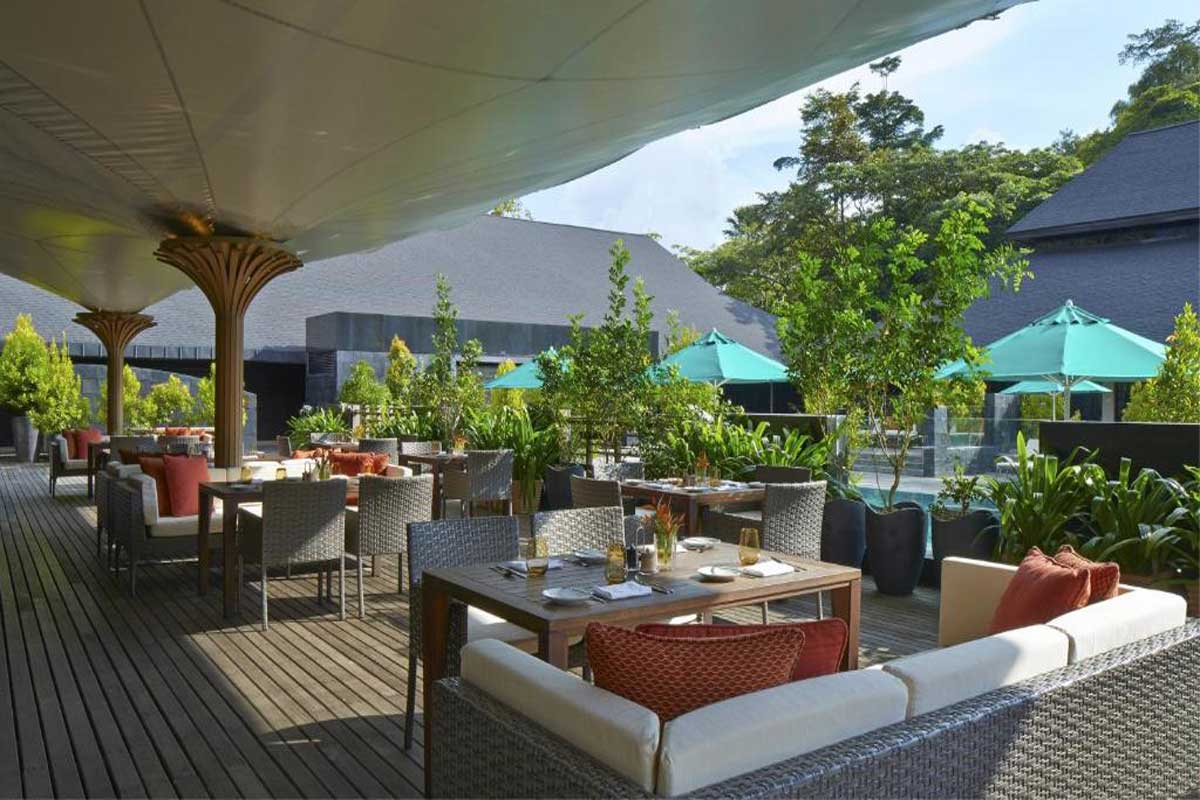 Nestled along the banks of the Melinau Paku River, Mulu Resort offers a serene escape into Borneo's lush rainforest.
Venture into the verdant landscape and see the other-worldly spikes at Gunung Mulu National Park, or take a boat ride to the spectacular Wind and Clearwater Caves.
Once you've had your fill from exploring the rainforest, relax your muscles in the sauna, or take a dip in the pool. Couples can also zen out with a relaxing yoga session at the forest's edge.
Tip: Can't get enough? See our list of the best tropical honeymoon destinations.
Hilton Kuching Hotel
Kuching
$$
Best for a cultural experience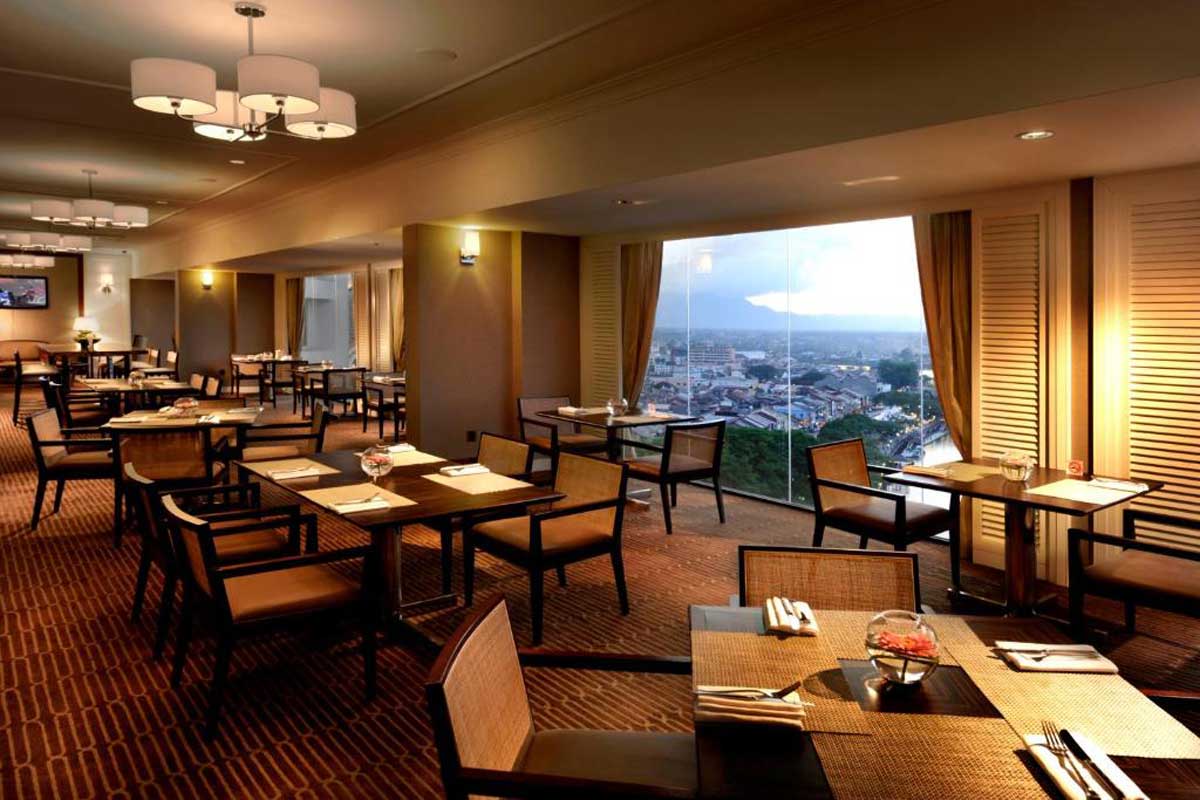 Located on the waterfront, Hilton Kuching gives couples excellent access to numerous historical and cultural landmarks in Borneo.
Visit the Chinese History Museum to learn about early trade routes and immigration from China. At Dewan Bandaraya Kuching Utara Orchid Garden, you can see Borneo's rarest and most endangered 1,700 species of orchids.
Relax at the sun loungers surrounding the pool or visit one of six on-site restaurants serving everything from Cantonese to Western cuisine. Stop by Caffe Cino for authentic Sarawak cuisine—laksa and kolo mee are great options you should try.
Gaya Island Resort
Gaya Island
$$
Best for a romantic island escape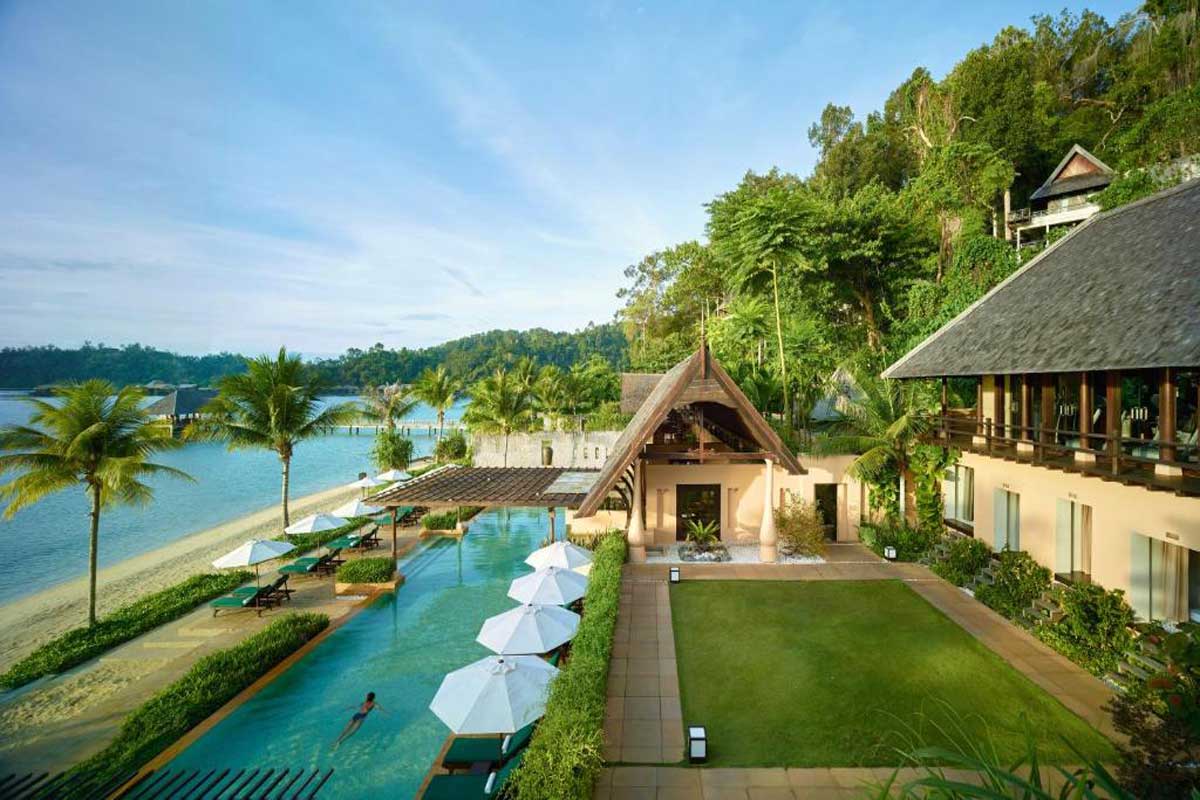 Borneo honeymoons don't come any better than spending a few days on the dazzling Gaya Island. Tucked away on a hill overlooking the sea, this ultra-luxe hideaway features a diving school and spa offering healing sessions using traditional herbs.
Spend quality alone time taking long walks on the beach or, better yet, enjoying a romantic sunset picnic. You can interact with marine life on the property or venture into the sea for an unforgettable snorkeling adventure.
Hungry? This Borneo beach resort offers five dining options. The Fisherman's Cove serves delightful seafood, while Feast Village and Omakase offer Asian and Japanese cuisine.
Borneo Honeymoon Tips: What You Need to Know
How to Get to Borneo
Borneo is split between Brunei, Malaysia, and Indonesia, so there are several ways you can make your way to this tropical paradise. However, the easiest way to get to Borneo would be via flight from a major Asian city like Kuala Lumpur.
A direct flight from Kuala Lumpur to Kota Kinabalu takes about two hours and 30 minutes. If you're staying in Kota Kinabalu, it's an easy taxi ride to your hotel after you land. To get to an island, you'll need to take a ferry or arrange a private transfer.
Note: You can also catch a flight from Kuala Lumpur to Kuching, Miri, and Sandakan.
The Best Places to Visit in Borneo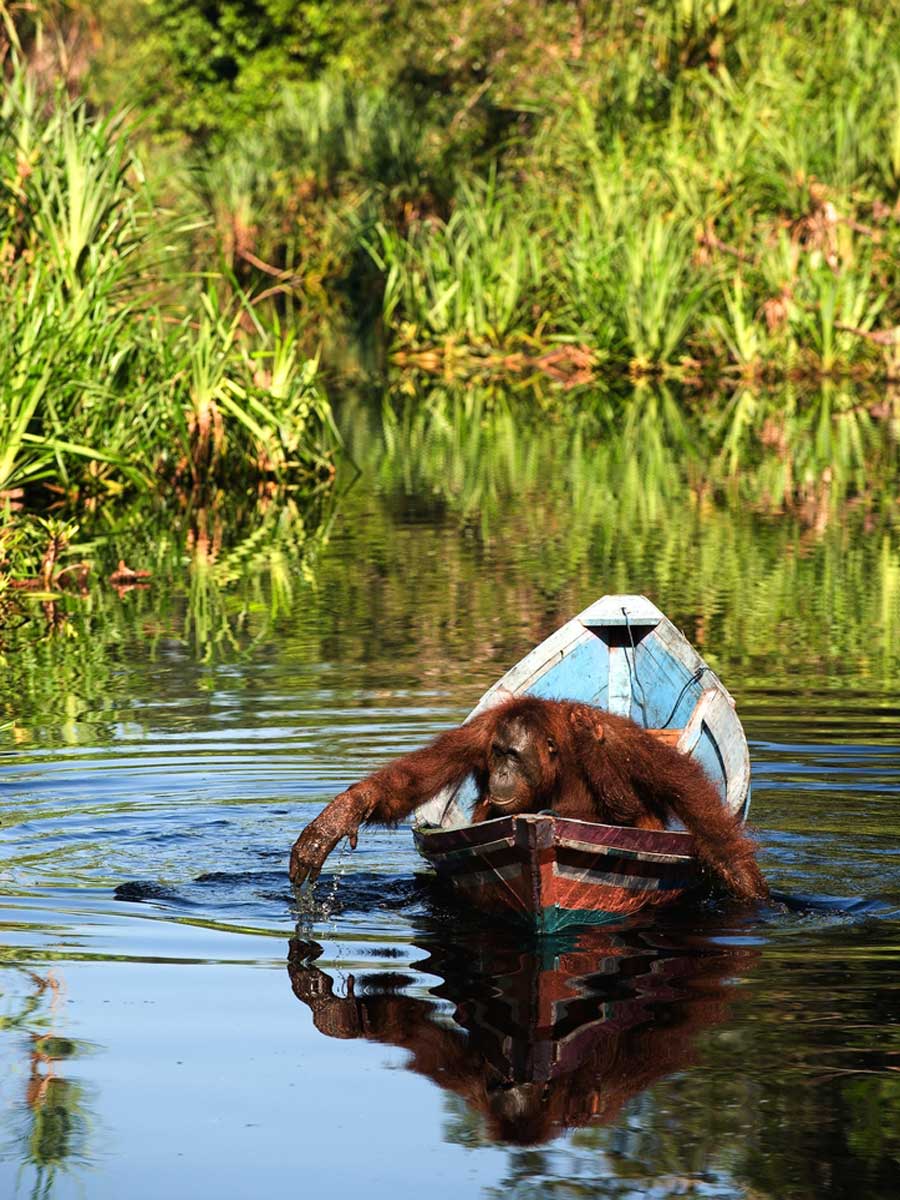 Borneo is massive. The 287,001 square mile island is home to a thick rainforest, soaring mountains, and long sandy coastlines. Some of the best places to visit include Bako National Park and the enchanting Niah Caves in Sarawak.
Climbing the tallest peak in Borneo (and Malaysia), Mount Kinabalu, is a favored activity among adventurous honeymooners. And seeing the stunning Bohey Dulang lagoon from above is a must when you're in Sabah.
The Best Time to Visit Borneo
The best time to honeymoon in Borneo is during the dry season, between March and October. During this time, the weather is hot and humid, with very little chance of rain – perfect for spending time on the beach. This is also the best time to see orangutan couples interacting in the wild.
How Long to Spend on Your Borneo Honeymoon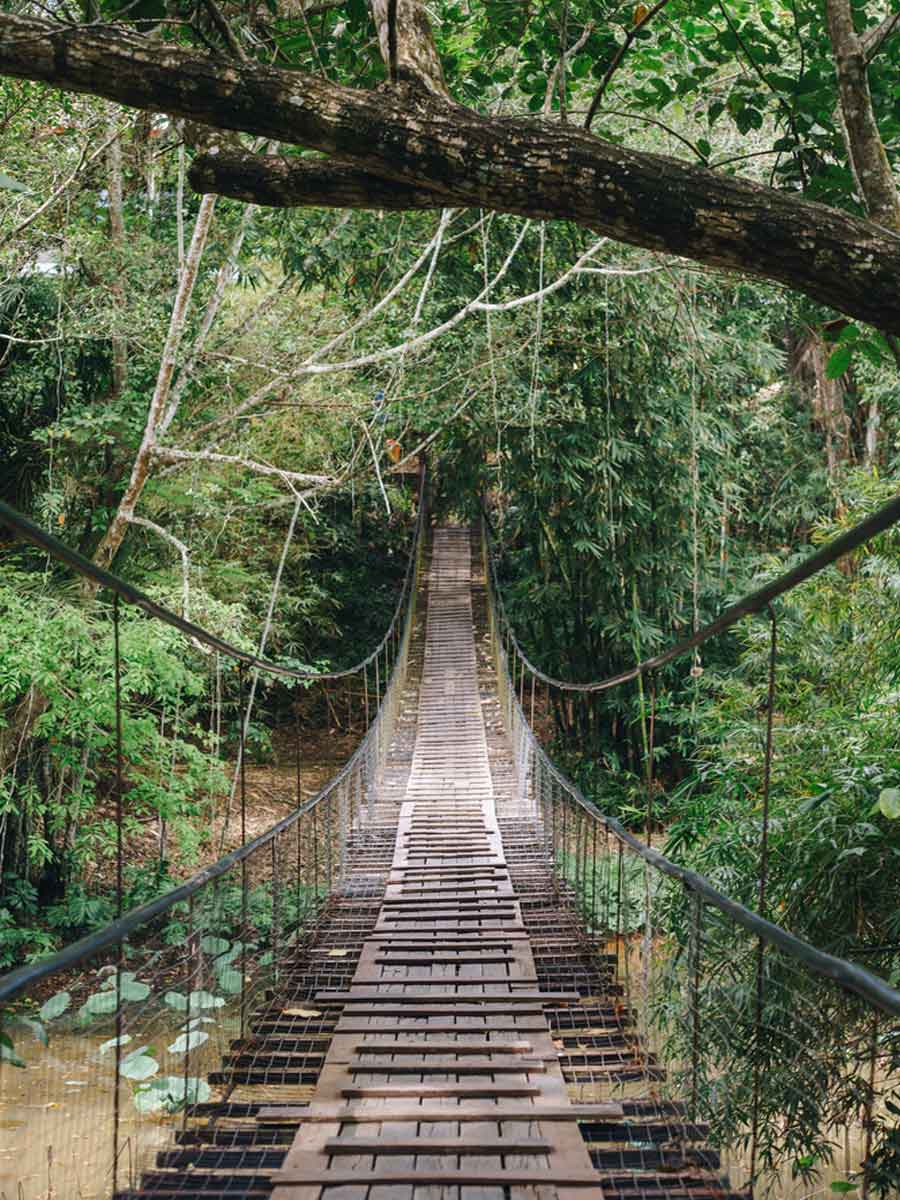 The ideal duration of a honeymoon in Borneo is no less than two full weeks – as we mentioned, this island is enormous. During your fourteen days, you and your spouse will take on the lush tropical rainforest, several wildlife sanctuaries, and picturesque beaches.
If it's your first time in Borneo, you'll probably want to spend most of your time in the capital Kota Kinabalu and its surroundings. Here you'll enjoy everything the island has to offer, from vibrant handicraft markets to thrilling river cruises, island hopping, and exploring museums.
How Much Does a Borneo Honeymoon Cost?
Borneo vacation packages and honeymoon deals range from $3,200 to $5,500. The cost of a romantic getaway in Borneo mainly depends on the hotel you book, where it is and how long you will stay.
Resorts in Kota Kinabalu offer the most competitive prices, as this is where you'll find many accommodation options, abundant restaurants, landmarks, and transport facilities.
Borneo Honeymoon Resorts: Map
Borneo Honeymoon Guide: Read Next