Planning a honeymoon in Thailand? Discover the best resorts and destinations with this insider's guide.
Honeymoons in Thailand are among the top-rated worldwide. The country boasts scenic landscapes, towering temples, and delicious (affordable) cuisine.
How do you fancy enjoying romantic candlelit dinners and relaxing on the beach – or how about unwinding with a couple's massage? All against the backdrop of one of Asia's most diverse and culturally rich destinations. Sounds pretty perfect right?
Keep reading to find the best Thailand honeymoon destinations and hotels that will make this special time in your life even better.
Why Honeymoon in Thailand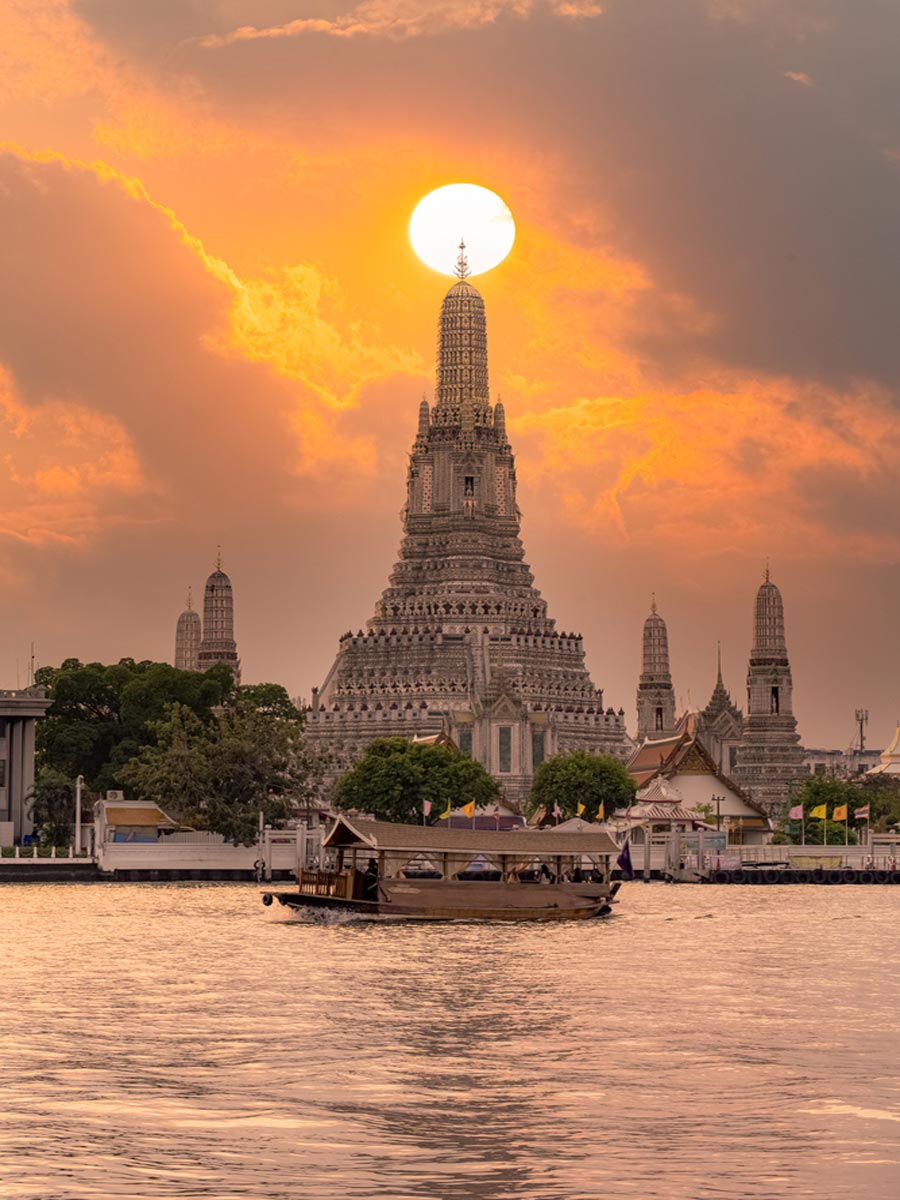 Thailand is a favored destination among honeymooners, thanks to its beautiful natural landscapes, white-sand beaches and vibrant culture.
There's also the lure of thrilling water activities, buzzing night markets and (dare we say it) full moon parties for those that wish.
Flanked by the South China Sea and the Gulf of Thailand on each side, this Southeast Asian destination boasts an archipelago that makes island hopping a breeze. Jump on a "rua hang yao", which translates to "long-tailed boat", and venture into the lush Land of Smiles.
Top Tip: You can also combine a honeymoon in Thailand with a visit to another nearby country, like Indonesia, Laos or Vietnam.
Best Honeymoon Hotels & Resorts in Thailand
Soneva Kiri
Koh Kood
$$$
Best for a unique stay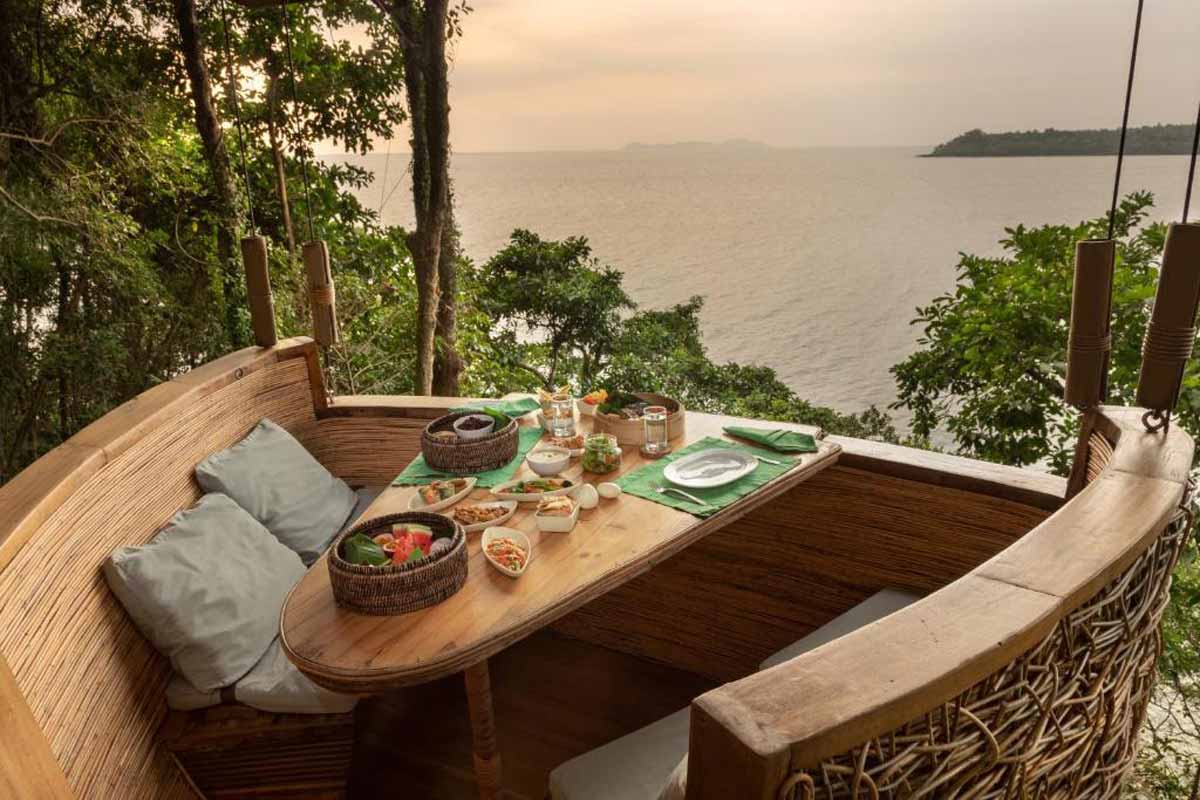 Dotted along a verdant shoreline in one of the least-discovered islands in Thailand, Soneva Kiri villas offer honeymooners a once-in-a-lifetime experience. Your rustic-luxe pool villa blends with the lush surroundings, creating a serene atmosphere.
You can treat yourselves to a delicious meal on a lofty treepod with sea views, where ziplining servers are at your service. Want something sweet? Swing by the homemade ice cream parlor and chocolate room to satisfy your desires.
Soneva Kiri offers top Thailand honeymoon experiences, with an outdoor movie cinema overlooking a lagoon in the jungle, an observatory, and authentic Thai cooking lessons.
TreeHouse Villas – Adults Only
Ko Yao District
$$$
Best for an adventurous honeymoon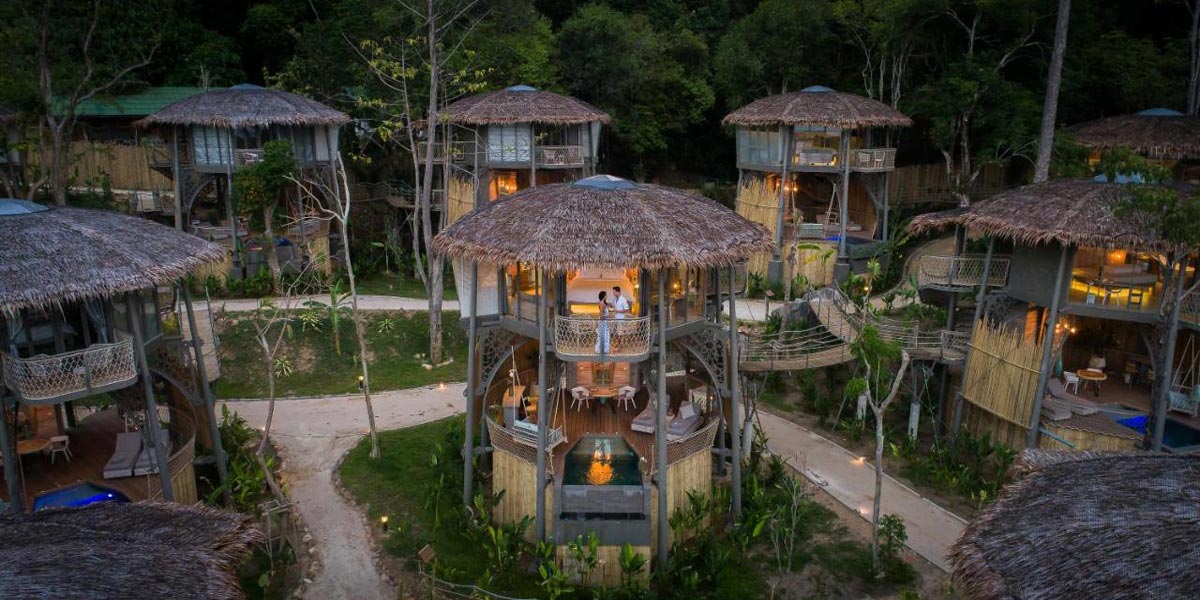 If you're looking for a Thailand honeymoon that is out of the ordinary, look no further than TreeHouse Villas. Surrounded by a lush tropical forest, limestone cliffs, and a private beach, this adults-only resort channels your inner child with its unique treehouse villas.
The suspended treehouse villa features an outdoor seating area that overlooks the forest. You can enjoy your meals here or reserve a table at the on-site restaurant for some Western, Thai, or Mediterranean cuisine.
Spend your days relaxing in the steam room or at the cooling pool. Take a Thai cooking class or head to the beach for fun water sports, like snorkeling or fishing.
Banyan Tree Resort
Koh Samui, Krabi
$$$
Best for secluded private villas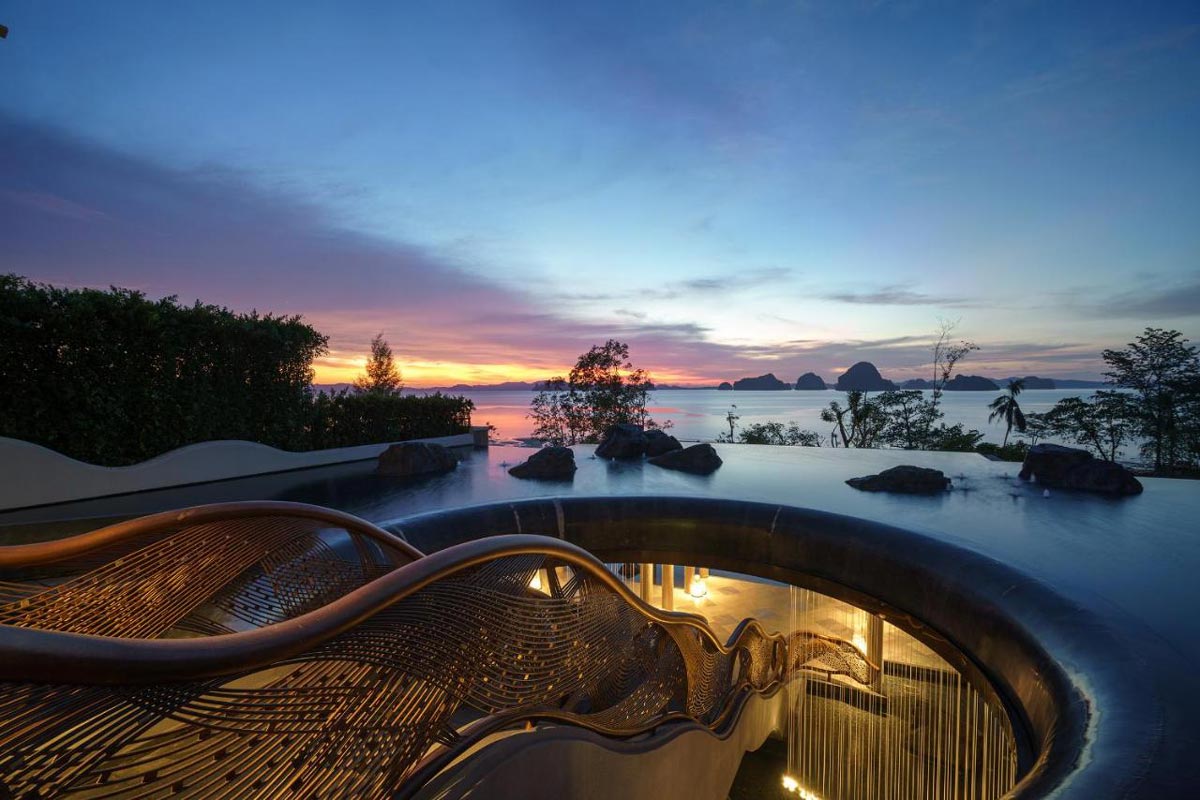 Tucked along a private oceanfront bay on Koh Samui's Tab Kaek Beach, Banyan Tree Resort offers private villas on cascading hills. Each villa has a private pool and terrace with breathtaking ocean, jungle, palm grove, or tropical garden views.
The villas feature stunning modern furnishings with light touches of bamboo. You can enjoy a relaxing sauna, play table tennis, or venture into the turquoise-blue ocean to see some beautiful corals.
Rayavadee
Ao Nang, Krabi
$$$
Best for exploring the best of Thailand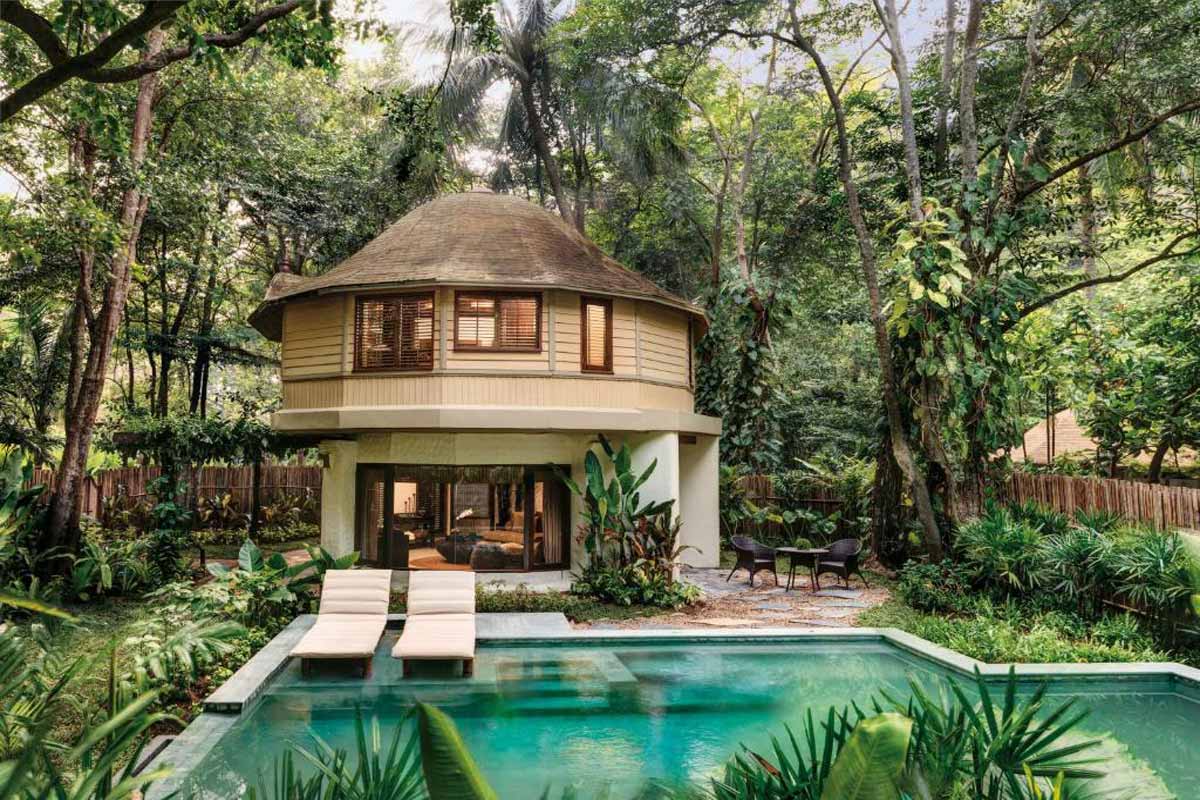 Situated along the verdant Andaman Coast, Rayavadee sits next to Krabi's Mu Ko Lanta National Park. This marine park boasts plenty of things to uncover, from the white-sand beaches to the beautiful coral reefs, hiking trails, and hidden caves.
The resort features a unique fusion between classic Thai infrastructure and modern design. Your free-standing two-story pavilion, or beachfront villa, comes with a terrace where you can catch the dazzling Thai sunset.
While leisurely sitting by the pool or walking around the complex, you may spot wildlife like monkeys and exotic birdlife.
Among the resort's top-rated facilities you'll find four on-site restaurants, a boutique to do some shopping, and a wellness spa offering ancient Thai healing therapies.
The Pavilions
Phuket
$
Best for a tropical paradise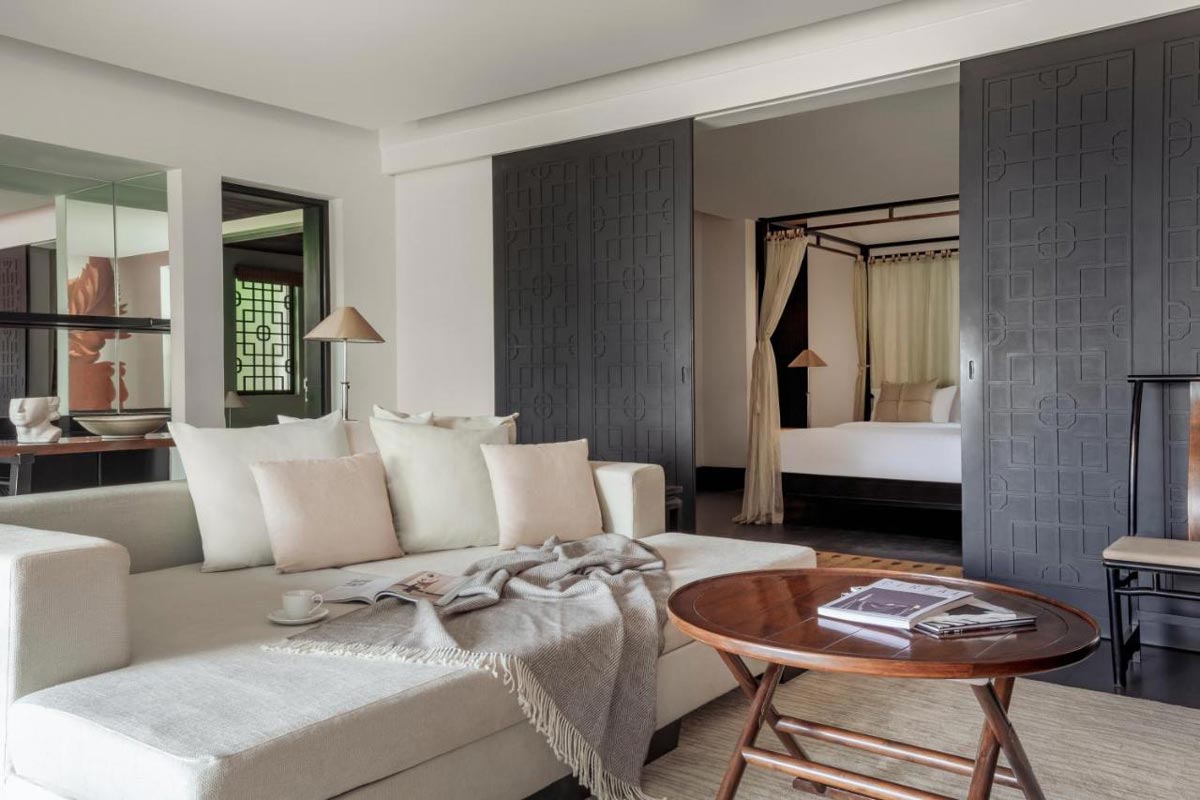 Perched atop one of Phuket's highest hills, The Pavilions offers tranquillity in one of the most popular islands in Thailand. Book the two-story Pool Penthouse and enjoy a welcoming foot massage, relax in your private spa's steam room, and freshen up at the outdoor rain shower.
The Pavilions offers three restaurants and handcrafted cocktails at 360 Bar, boasting Phuket's panoramic sunset vistas. You can catch a daily shuttle to the quiet and pristine Layan Beach or head to Canal Village for souvenir shopping or a vibrant food market.
Pimalai Resort & Spa
Koh Lanta, Krabi
$$
Best for a jungle getaway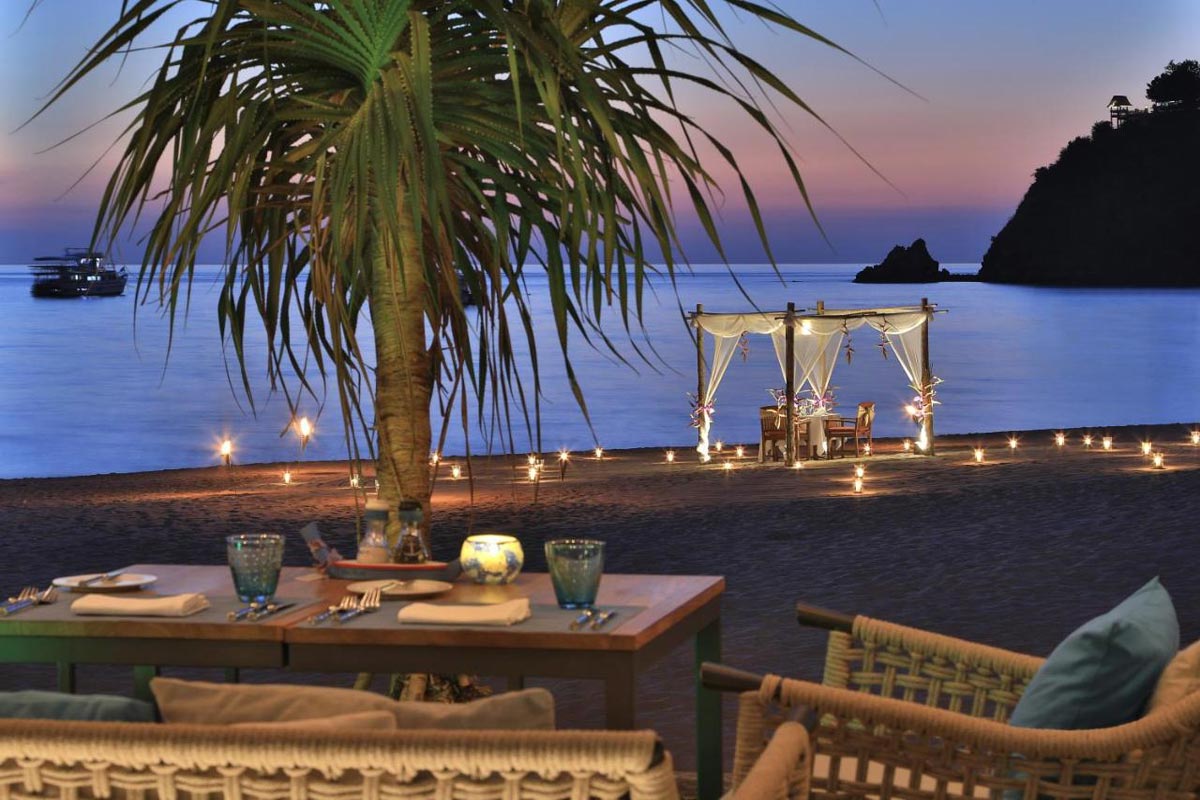 Thailand honeymoons are never complete without a bit of jungle adventure. Pimalai Resort and Spa is ideal for nature-loving couples. Standing on 100 acres of jungle, the resort also sits along a 984-yard shoreline—perfect for a romantic, candlelit dinner on the beach.
You can opt for a villa with an ocean or jungle view. Attend a complimentary spa class where you'll learn the art of giving an authentic Thai massage, take excursions around the land or opt for a scenic mangrove tour.
Sareeraya Villas & Suites
Koh Samui
$$
Best for beachfront access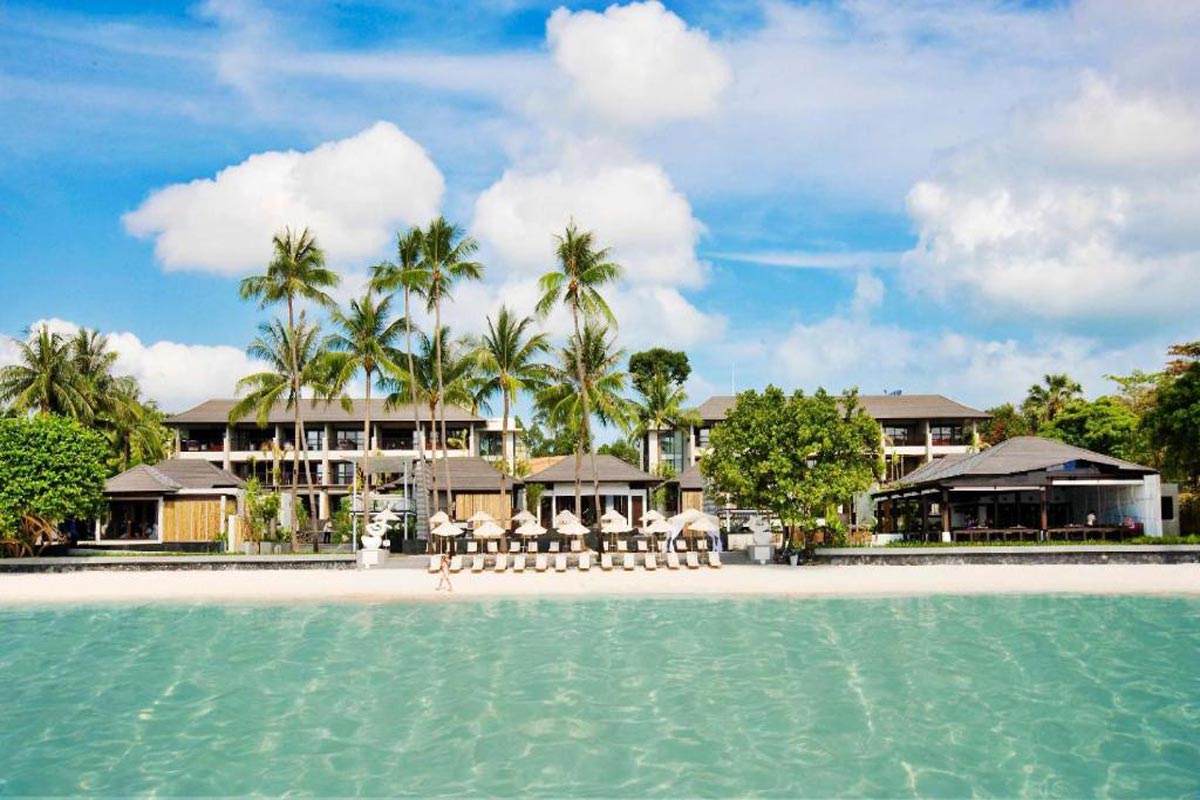 Located along the serene northern end of Koh Samui's Chaweng Beach, Sareeraya Villas offers honeymooners easy access to the Gulf of Siam. The resort is within walking distance of Chaweng's main stretch of shops, restaurants, and bars.
You are spoilt for choice when it comes to villas and suites. Some feature private plunge pools, outdoor showers, and spas. You can enjoy a relaxing couple's massage at Raya Spa or at three of the available swimming pools.
Tip: Visit the on-site restaurant Chef's Table and enjoy some delectable Thai meals.
137 Pillars Suites
Bangkok
$$$
Best for an ultra-luxurious urban escape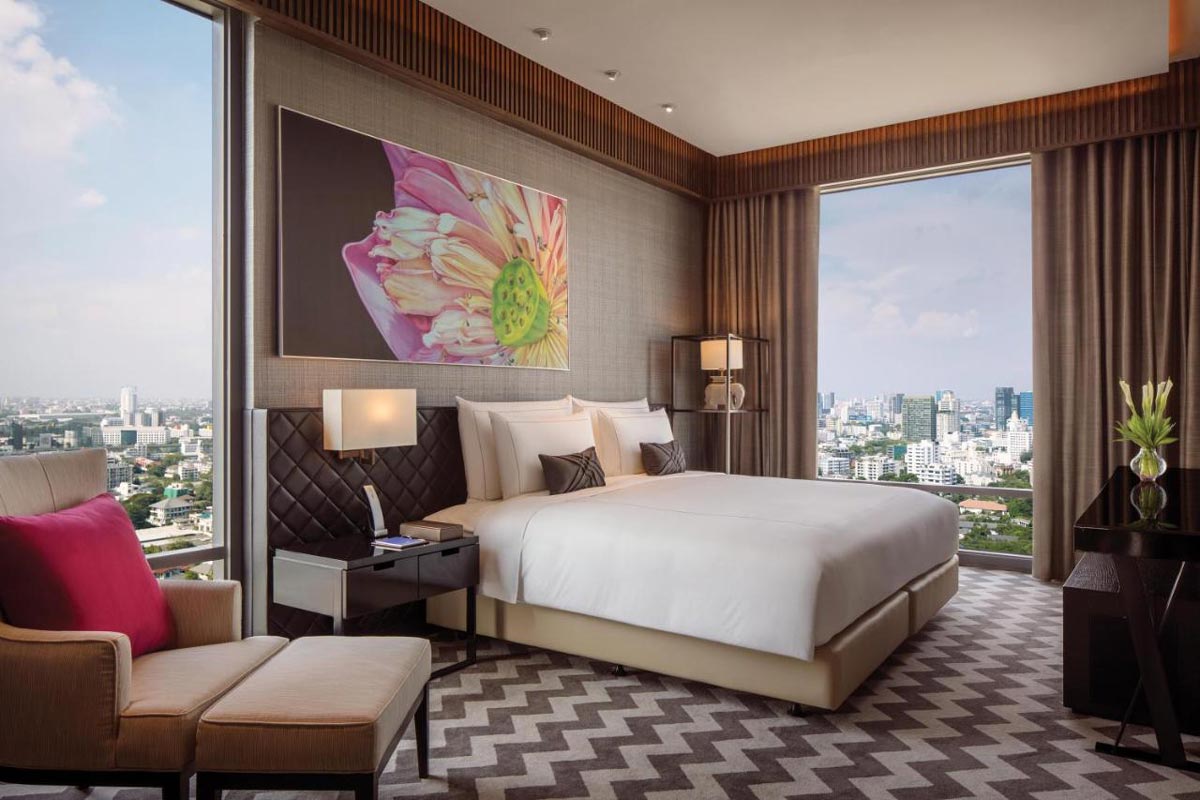 If you think the best honeymoon resorts in Thailand are only on the islands, think again. 137 Pillars Suites gives you panoramic views of Bangkok's cityscape from the balcony, a serene Asian garden, and four sumptuous on-site restaurants.
The hotel is 1.8 miles from the vibrant and luxurious EM District, where you can shop til you drop and enjoy international cuisine from over 200 eateries.
The best part about 137 Pillars Suites is the sky-high infinity pool, with soaring city views. It feels like you're swimming in heaven.
Veranda High Resort
Chiang Mai
$$
Best for a mountainous honeymoon escape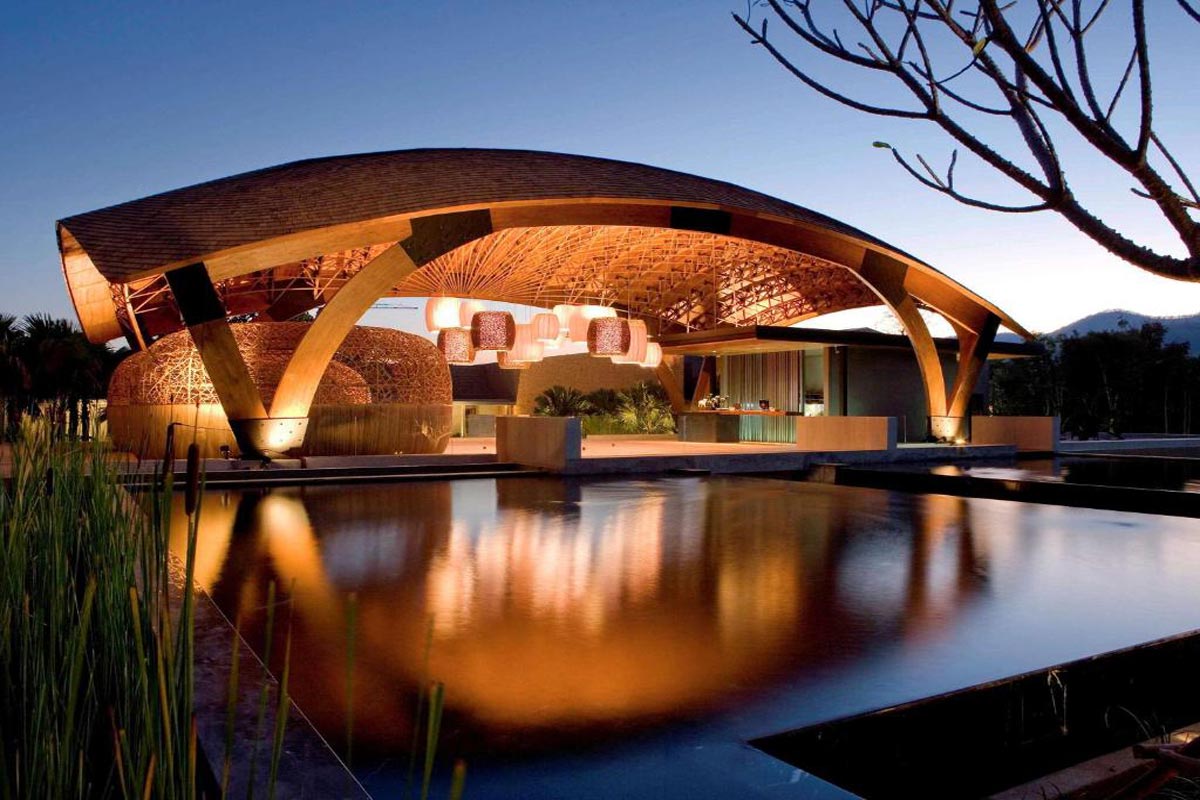 Experience the best of Thailand's cultural heritage and modern contemporary design at the stunning Veranda High Resort. Nestled along a valley that overlooks mountain streams and rice and tea plantations, this 5-star resort offers you the best escape into nature.
Take a dip in your private pool overlooking the lush landscape, or retreat to the semi-dome pool bar with incredible views of the valley. The best part of this resort is (without a doubt) the gorgeous infinity pool overlooking the forested mountains.
Centara Grand Beach Resort & Villas
Ao Nang, Krabi
$
Best all-in-one destination for couples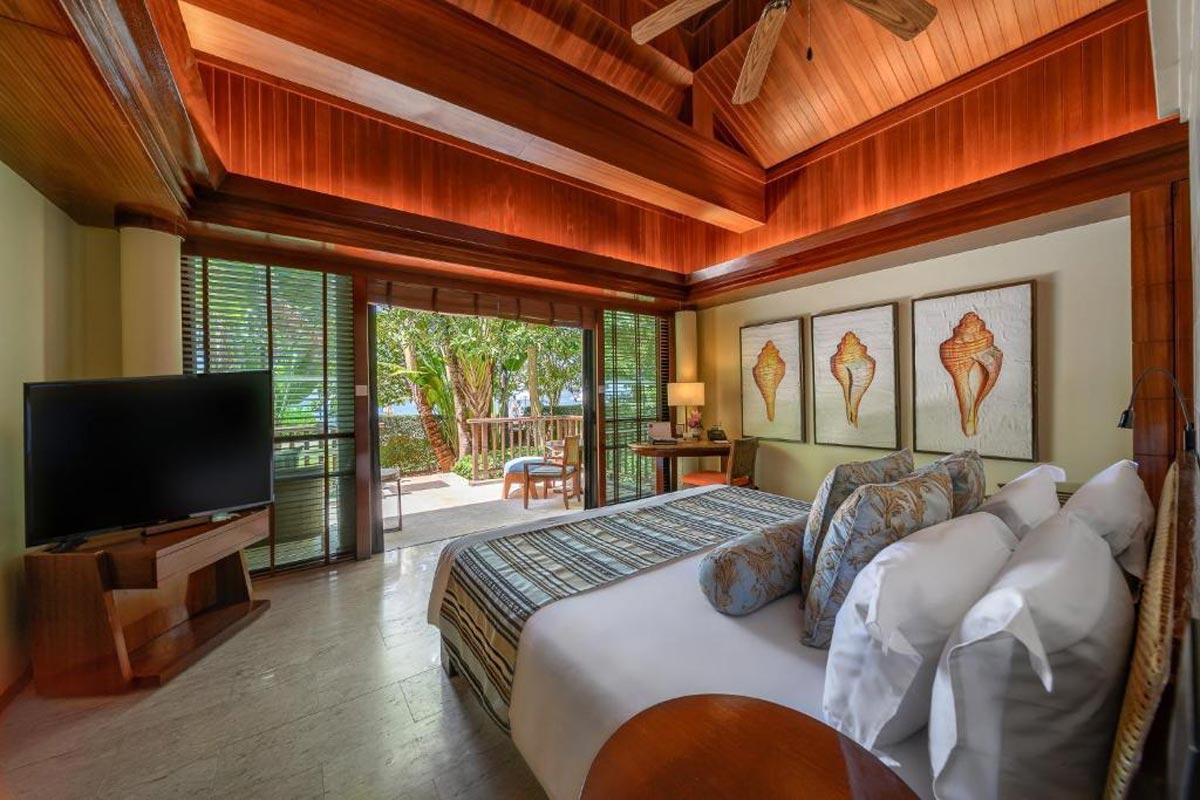 Nestled in the foothills of towering limestone cliffs, this resort sits in a secluded national park away from noisy Thai beaches. Centara Grand Beach resort is only accessible via boat, making it exclusive to honeymooners looking to relax and have fun away from large crowds.
The resort has a wide variety of rooms. You can choose between suites with outdoor spa baths, covered terraces, rain showers, or ocean-view villas with large pools and idyllic sunsets.
Take a turn eating at the resort's four à la carte restaurants. Book a snorkeling tour or island-hopping excursion with the concierge, or head to the spa for a relaxing couple's massage.
Thailand Honeymoon Tips: What You Need to Know
How to Get to Thailand
Thailand's capital Bangkok is a world-class city known for its buzzing street life and cultural landmarks. You can easily find direct flights to Bangkok using Skyscanner or Google Flights.
Popular airlines that offer direct flights to Thailand include Thai Airways, British Airways, and Air Canada.
The travel time with a connecting flight from New York's John F. Kennedy International Airport to Bangkok's Suvarnabhumi Airport takes anywhere from 20 to 22 hours. Some routes will have one or two stops (layovers), adding about 12 more hours to your travel time.
The Best Places to Visit in Thailand
Narrowing down the best places to visit in Thailand from 77 provinces and 1,430 islands is no easy feat. However, places like Bangkok, Chiang Mai, Krabi, and islands like Phuket, Koh Samui, Koh Phangan, and Phi Phi often stand out as honeymoon destinations in Thailand.
The best way to tackle this expansive land is by splitting it into regions. If you are island hopping, southern regions like Krabi and Phuket offer you access to the Andaman Sea. If you're keen on exploring the Gulf of Thailand, your best bet is Koh Samui and Koh Phangan.
Bangkok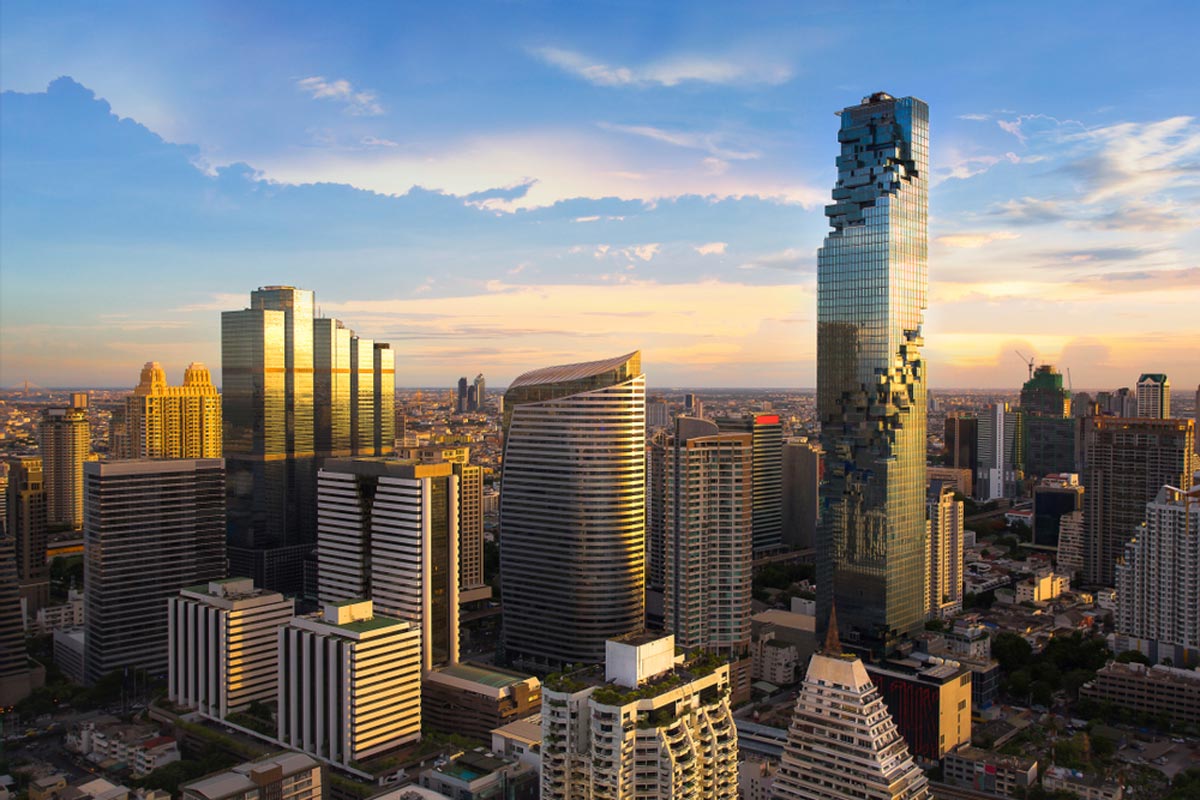 Bangkok, the country's capital might not be the first place that springs to mind when you think of Thailand honeymoon destinations, but it's a great place to combine with a beach destination like Koh Samui for a dual-stay trip.
Bursting with historic temples and palaces to trendy bars and nightclubs – not to mention some of the best restaurants in the country, it's a cosmopolitan city that's worth spending a few days in.
Chiang Mai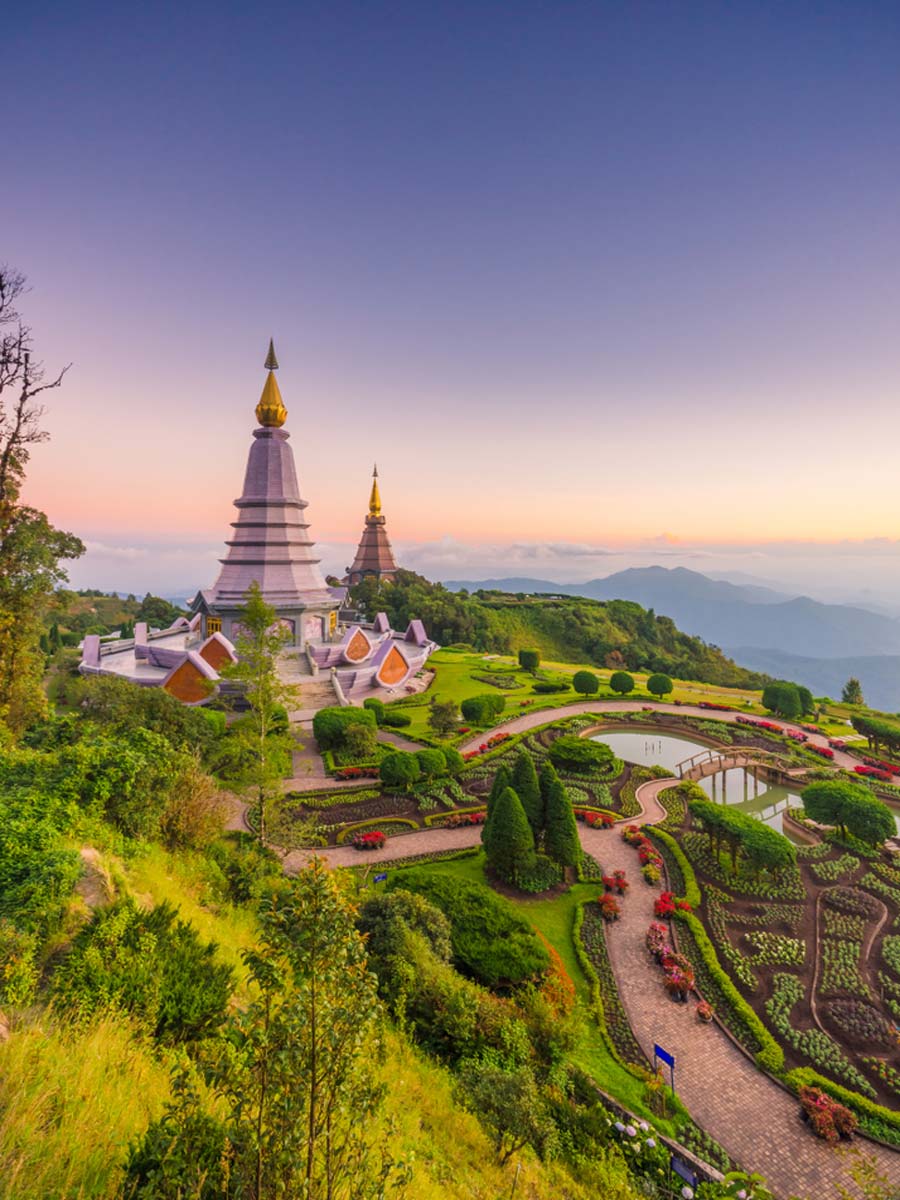 Located in northern Thailand, Chiang Mai is a popular destination for honeymooners wanting to delve into the country's rich cultural heritage.
Home to numerous temples and other historical landmarks, as well as a vibrant culinary scene, Chiang Mai also boasts a swathe of luxury hotels that are perfect for a honeymoon stay.
Phuket
Located in southern Thailand, Phuket is one of Thailand's most popular honeymoon destinations. Brimming with beautiful beaches and high-end hotels, it's a magical escape for your special trip.
The south of the island can get crowded during the high season, so book into one of the hotels in the north for a quieter stay.
Krabi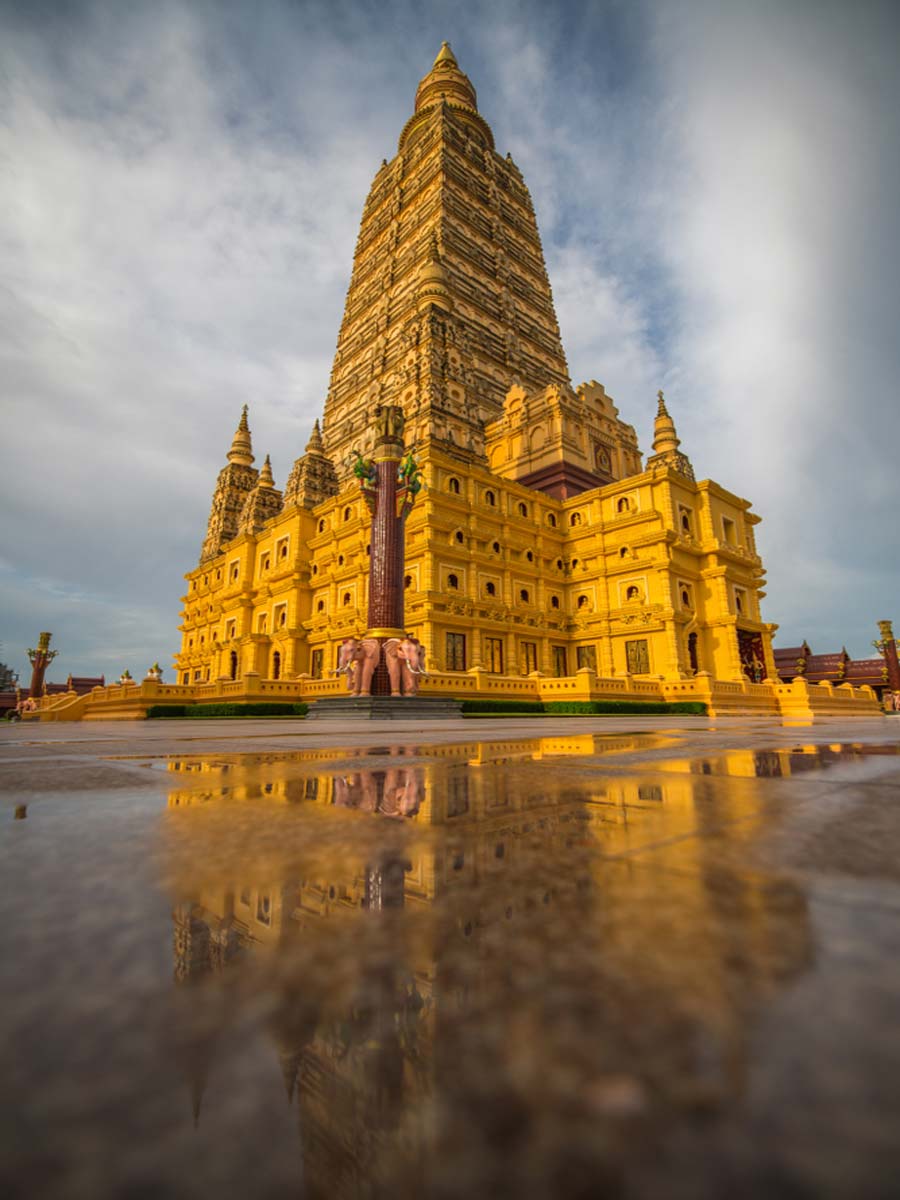 Located in southern Thailand, Krabi is a popular tourist destination known for its beautiful beaches and lush jungle scenery. Go to explore the region's countless islands – this is where you'll find the famous Phi Phi Islands.
Fancy a bit of adventure? Krabi is also a popular spot for scuba diving and rock climbing – with the added benefit that you can flop onto a pristine beach once you're done.
Koh Samui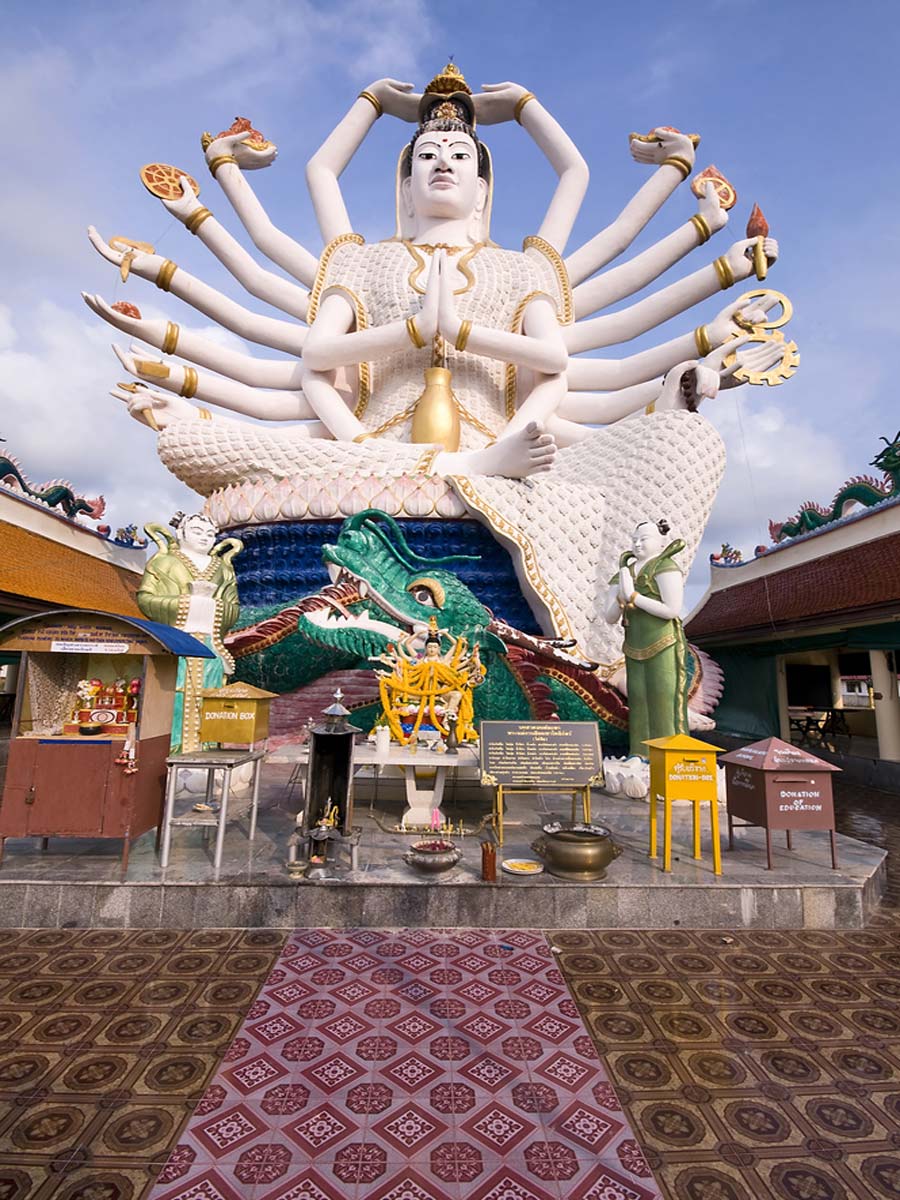 Located in the Gulf of Thailand, Koh Samui is a popular tourist destination known for its beautiful beaches and laid-back atmosphere.
There's no shortage of honeymoon resorts in Samui – with names like the Four Seasons Koh Samui, The Ritz Carlton Koh Samui and the Anantara Lawana clustered around its shores.
The Best Time to Visit Thailand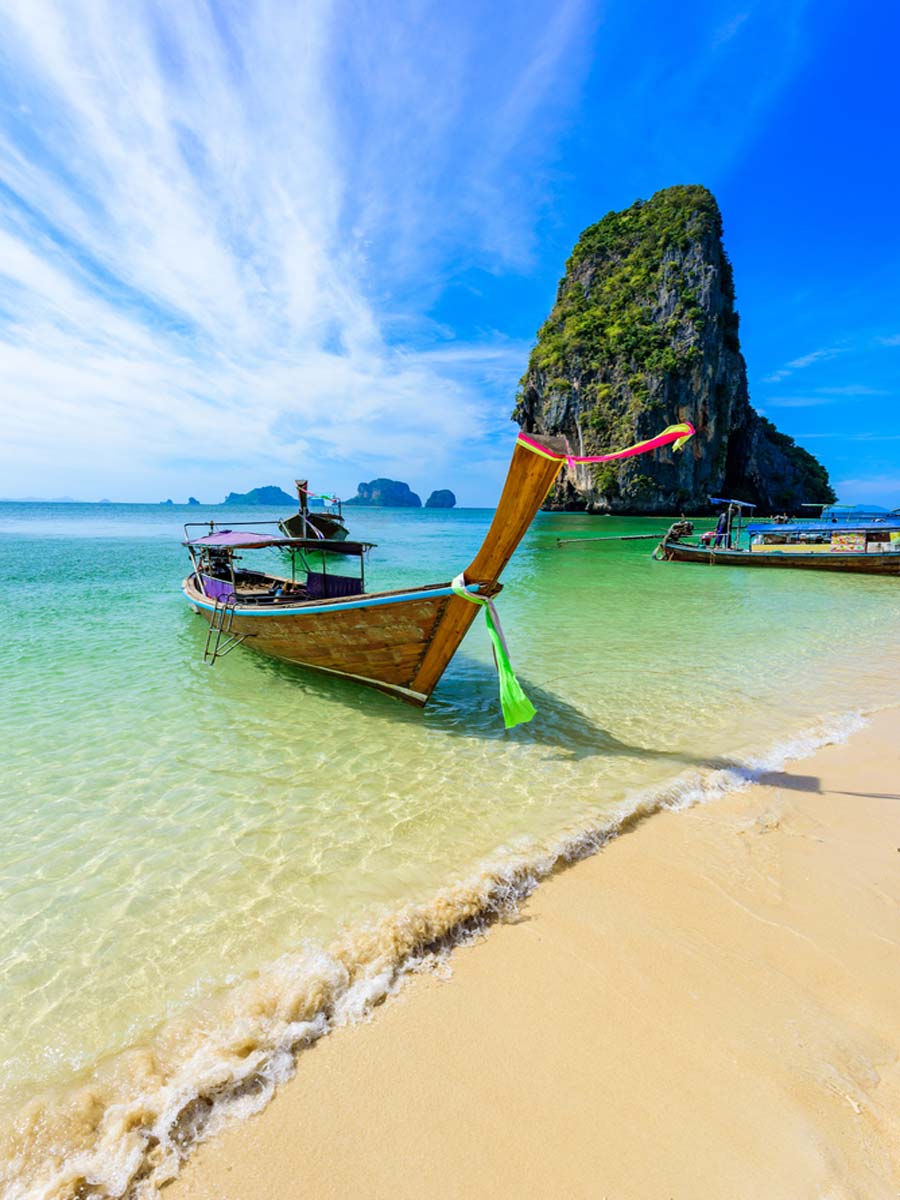 An ideal time to visit Thailand is in the dry season, which kicks off in November and runs through to March (and sometimes April and May). The weather is balmy and perfect for watersports and jungle excursions.
However, an exception to this is the Lower Gulf of Thailand. This is where you'll find islands like Koh Samui, Koh Phangan, and Koh Tao. These islands have their rainy season from October to December.
So if you have your heart set on a honeymoon to Thailand's Lower Gulf region, the best time to visit would be between January and March. Summer (July to September) is also a good time to visit this region, as it tends to have fewer crowds and, as a result, lower resort prices.
How Long to Spend on Your Thailand Honeymoon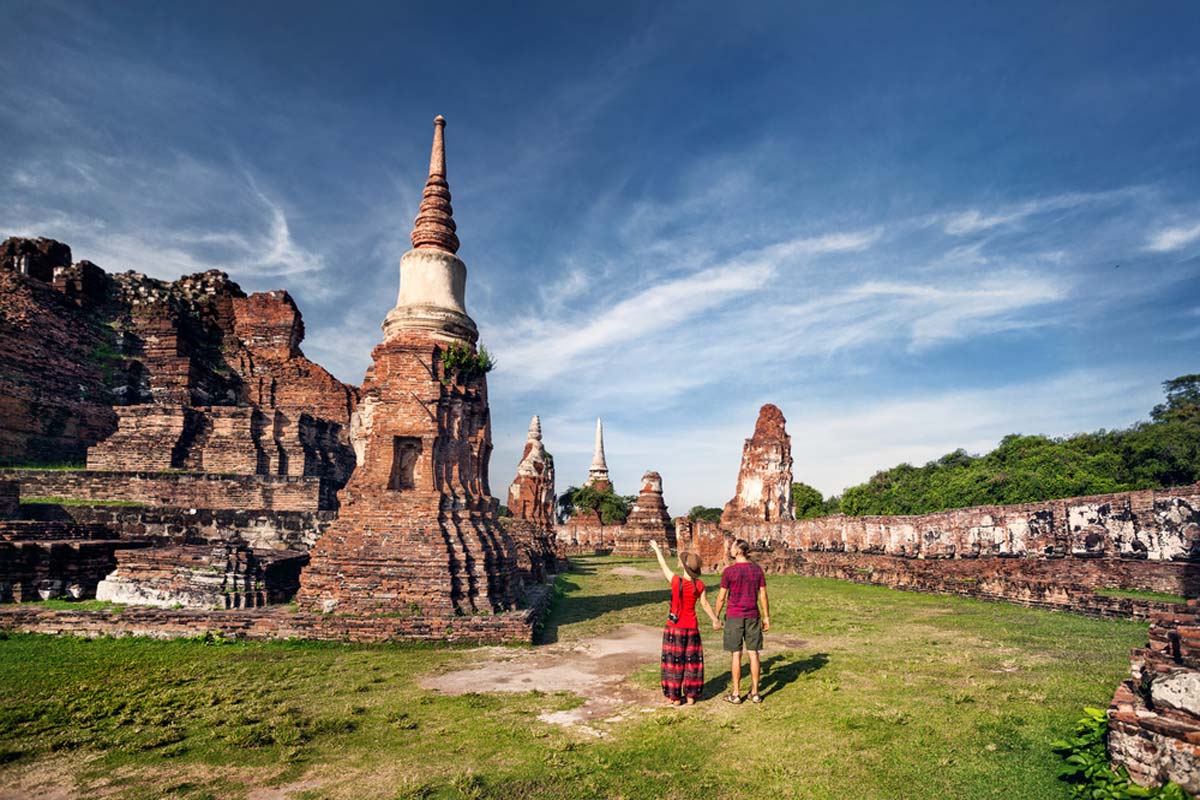 When it comes to honeymoon destinations, Thailand is a top contender worldwide. Spending about one to two weeks in this gorgeous Southeast Asian paradise is essential.
You can spend your time exploring the historical relics, ancient villages, and elephant sanctuaries in the north. Immerse yourself in the hustle and bustle of central Thailand in Bangkok or relax along the stunning beaches of Koh Samui and Phuket in the south.
Alternatively, you can pick an excellent honeymoon resort in Thailand that offers the best of everything in the country, from natural attractions to water activities and world-class amenities.
How Much Does a Thailand Honeymoon Cost?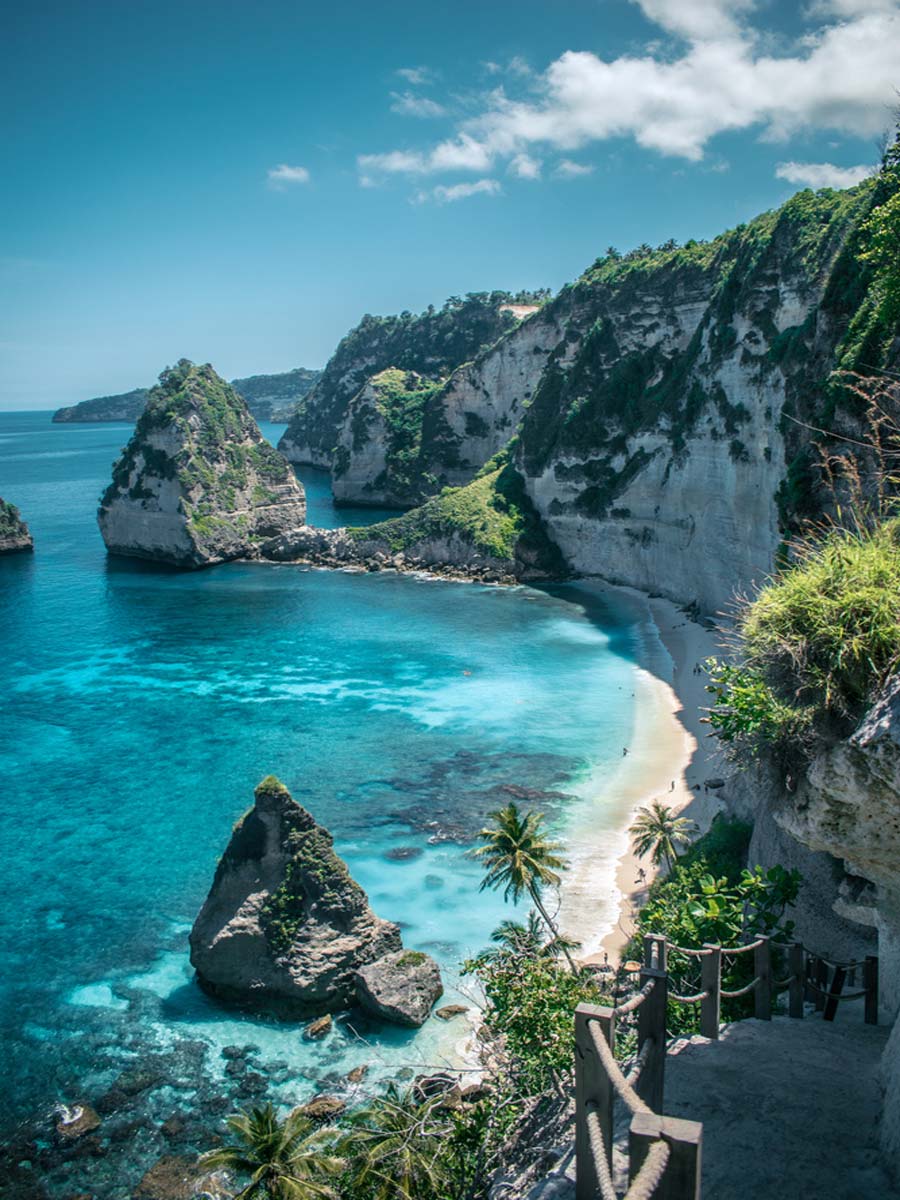 Thailand is arguably one of the most pocket-friendly honeymoon destinations in the world. A 10-day vacation for two in Thailand will cost between $2,500 to $6,500 for flights, accommodation, food, and activities.
Remember that this number can change depending on the fluctuation of hotel and flight prices. The best way to get the most bang for your buck is by booking one of the many Thailand honeymoon packages.
These packages are often all-inclusive and leave you with nothing to worry about aside from enjoying your newly found marital bliss.
What Couple Activities Do Honeymoon Resorts in Thailand Offer?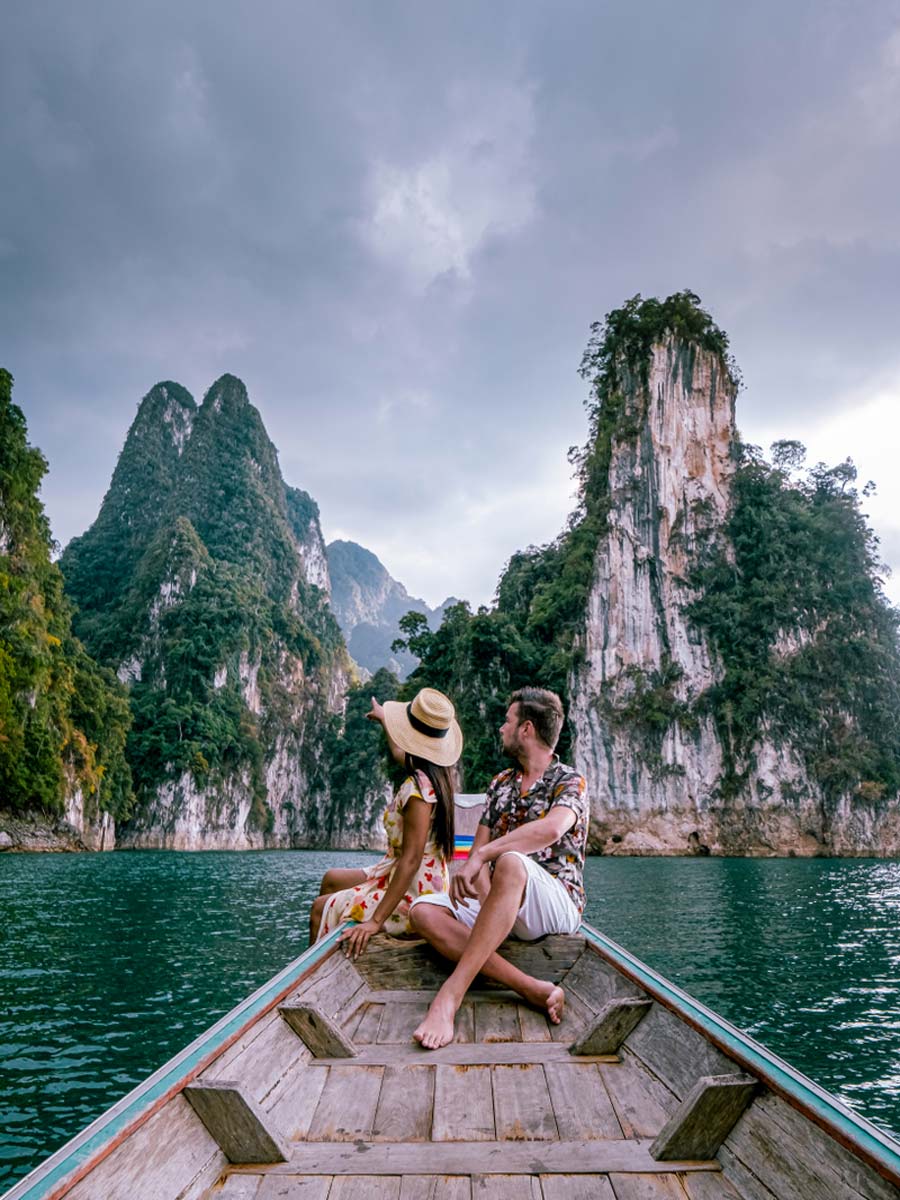 Honeymoon (or romantic) resorts in Thailand have plenty of activities for couples. Apart from the usual couple's massages, room service, and private beach dinners, resort packages often include excursion tickets to famous landmarks and national parks.
Couples can also get complimentary shuttle rides to nearby beaches, shopping complexes, and food markets around town. Resorts offering recreational activities like yoga and watersports will provide honeymooners with complimentary classes.
An authentic Thai cooking lesson is one of the best services that honeymoon resorts offer to couples. This is something you can take home with you and make for (or with) your spouse—a nostalgic moment both of you will surely reminisce on.
Thailand Honeymoon Resorts: Map
Thailand Honeymoon: Read Next