Plan your Sri Lankan honeymoon with this insider's guide.
Located in Southern Asia, Sri Lanka is a small island engulfed by the Indian Ocean.
This tropical paradise is made up of soft, white sand beaches, thick, lush rainforests, steep mountains, and rolling rivers.
Considered one of the most biologically diverse regions on earth, Sri Lanka is home to elephants, leopards, primates, pangolins, mongoose, jackals, jungle cats, whales, dolphins and manatees.
Sri Lanka is known for alluring temples, stunning scenery, flavorful cuisine, and endless opportunities for adventure and exploration, making it one of the top travel destinations, especially for a honeymoon.
Why Honeymoon in Sri Lanka?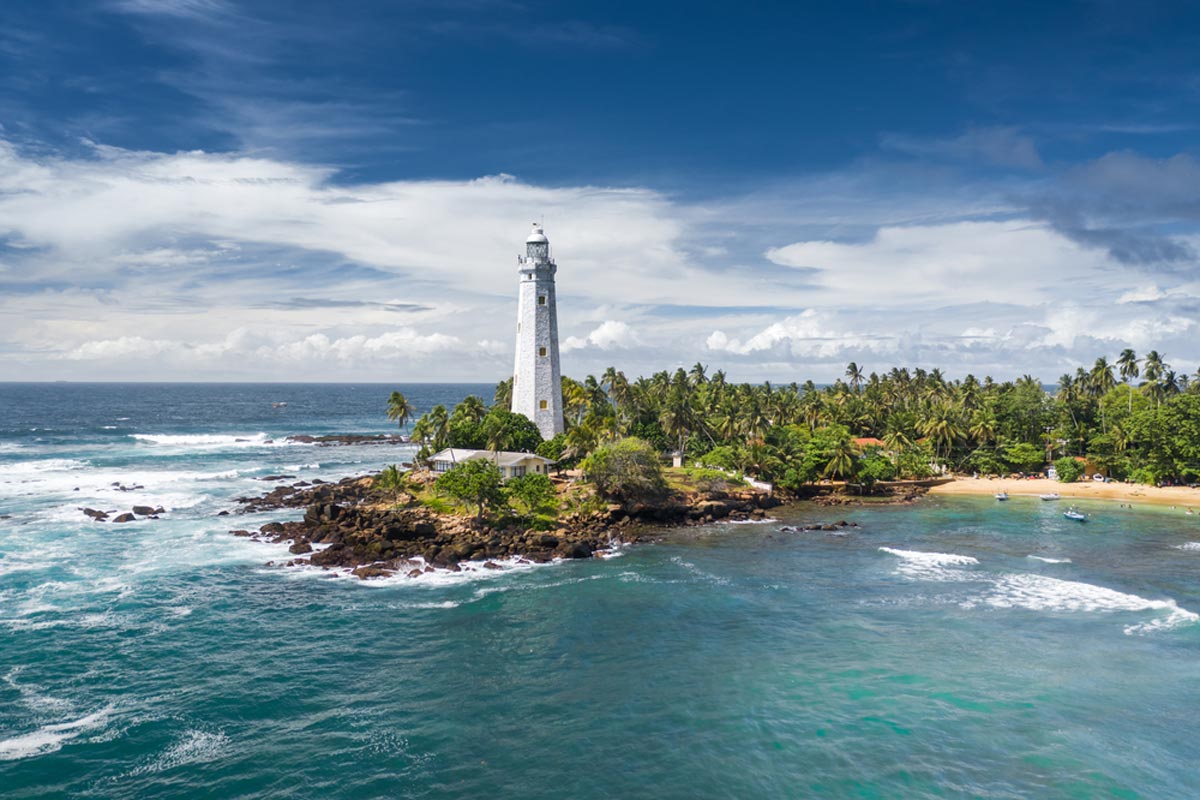 A Sri Lanka honeymoon is an unforgettable experience for any newly married partners. One of the safest countries you can travel through, Sri Lanka offers something for everyone.
There are dozens of options for honeymoon villas in Sri Lanka, luxury hotels as well as more budget-friendly options.
From private adventure tours, romantic dinners, couples retreats, and affordable hotel options, a honeymoon in Sri Lanka will be an unforgettable experience.
Want to know more? This guide will help you to discover how to plan your perfect break in Sri Lanka, including top Sri Lanka honeymoon spots, gorgeous hotels, along with lots of tips to help you plan your Sri Lanka honeymoon.
Best Honeymoon Hotels & Resorts in Sri Lanka
Cape Weligama
Mirissa
$$$
Best For privacy and luxury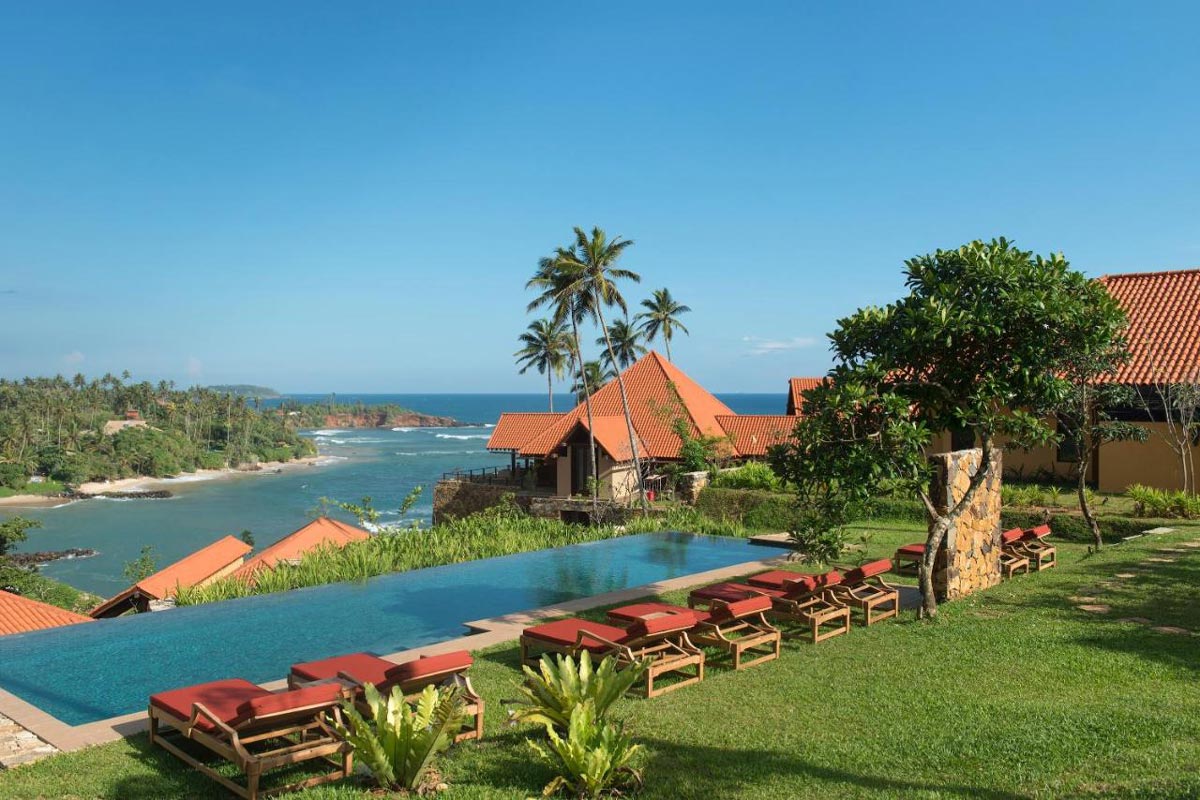 One of the best luxury honeymoon hotels in Sri Lanka is Cape Weligama. This luxury resort and spa are located atop a set of cliffs where you are given the magical view of the endless ocean below.
Accommodation options include suites and villas with varying amenities depending on your desires. You can also arrange for in-room dining and massage services. The hotel can curate your dream excursion if you and your partner are looking for adventures outside the bedroom.
Riff Hikkaduwa
Hikkaduwa
$$$
Best For relaxing on the beach or by the pool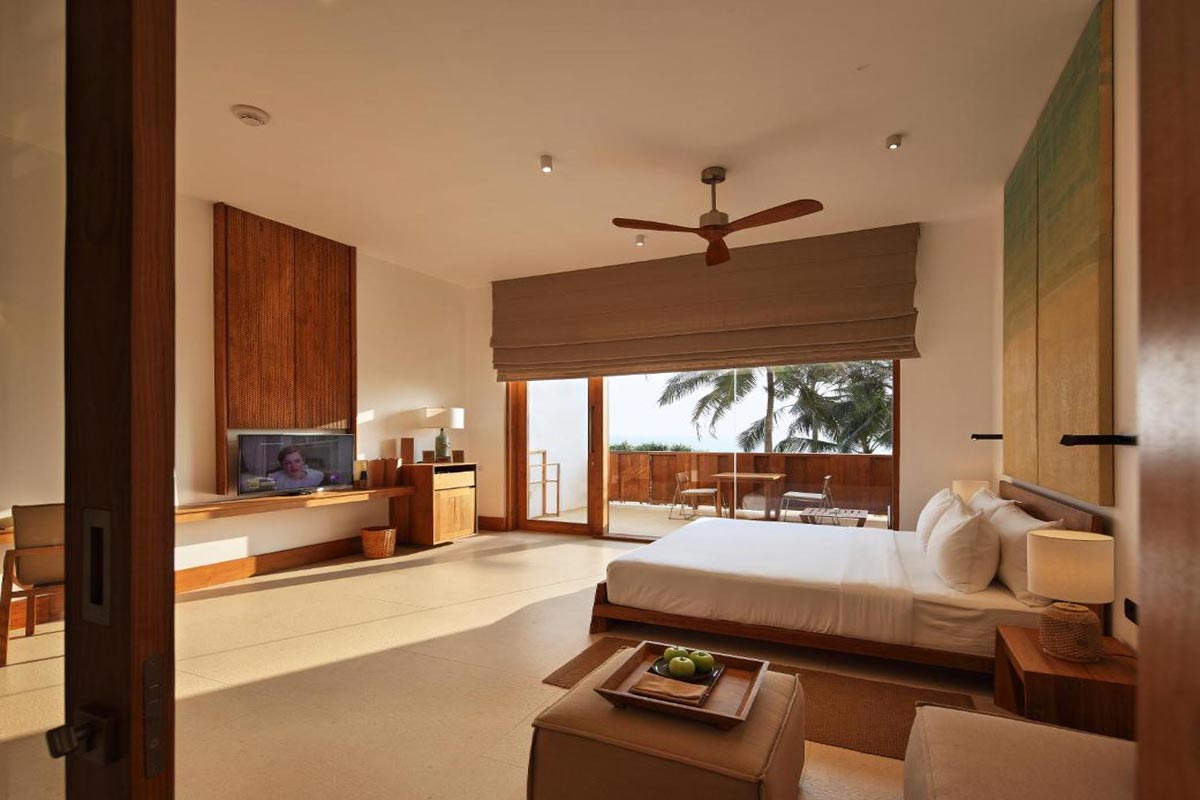 Riff Hikkaduwa is a high-end resort that offers Sri Lanka honeymoon packages.
Their "Romantic Escape" package includes the Superior Ocean View room and breakfast with a complimentary room upgrade to the Junior Suite if available, airport pick up and drop off, a couples massage per stay, and early arrival and late checkout.
On-site, you can find a saltwater infinity pool, a Balinese spa, a fitness center, a business center, and a library. There are 3 dining options, True Blue, The Main Restaurant, and the Lobby Bar & Lounge.
Sielen Diva
Unawatuna
$$$
Best for quiet seclusion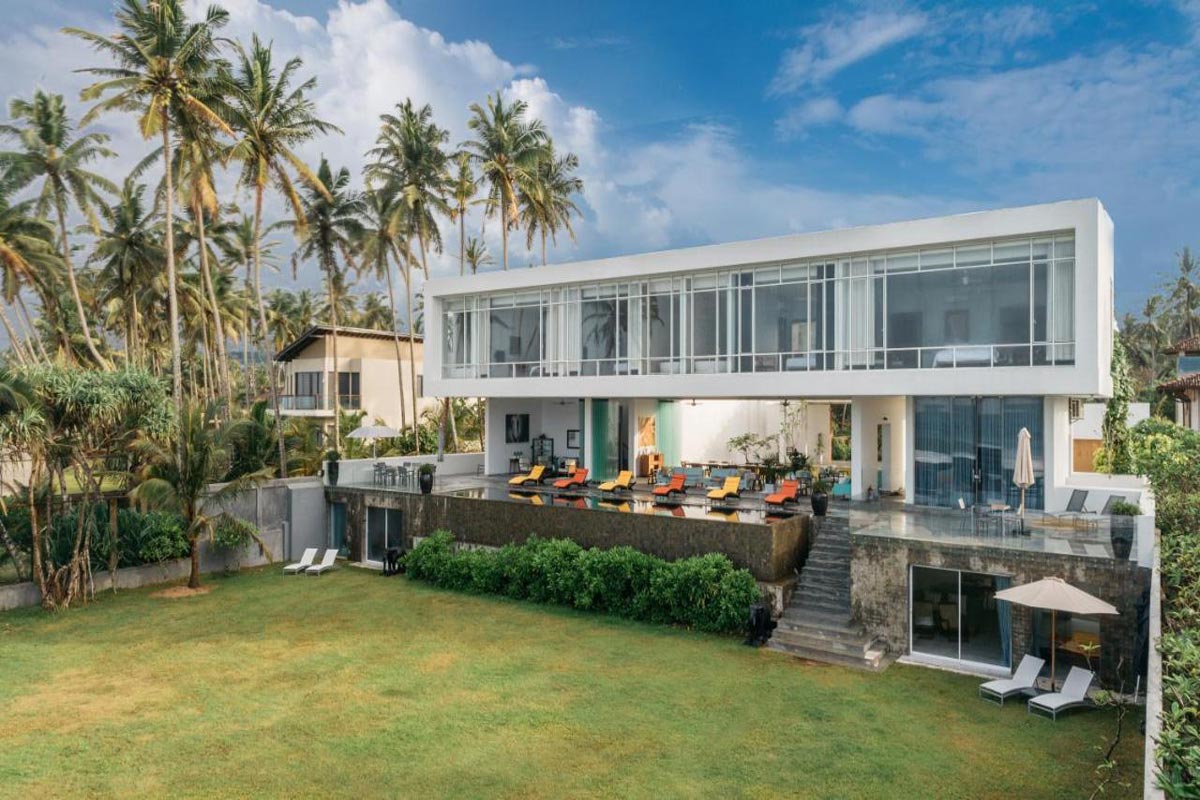 One of the best honeymoon hotels in Sri Lanka is Sielen Diva.
This intimate hotel can be found on beachfront property and features dining options, an infinity pool, a rooftop sunset deck, a beach deck, a games room, and in-room massage options. There is also 24-hour security.
There are several accommodation options with rooms that feature floor-to-ceiling glass windows providing you with unobstructed views of the Indian Ocean. Sielen Diva offers romantic dining options as well as more casual options like a backyard BBQ.
Jungle Beach by Uga Escapes
Trincomalee
$$$
Best For private tranquility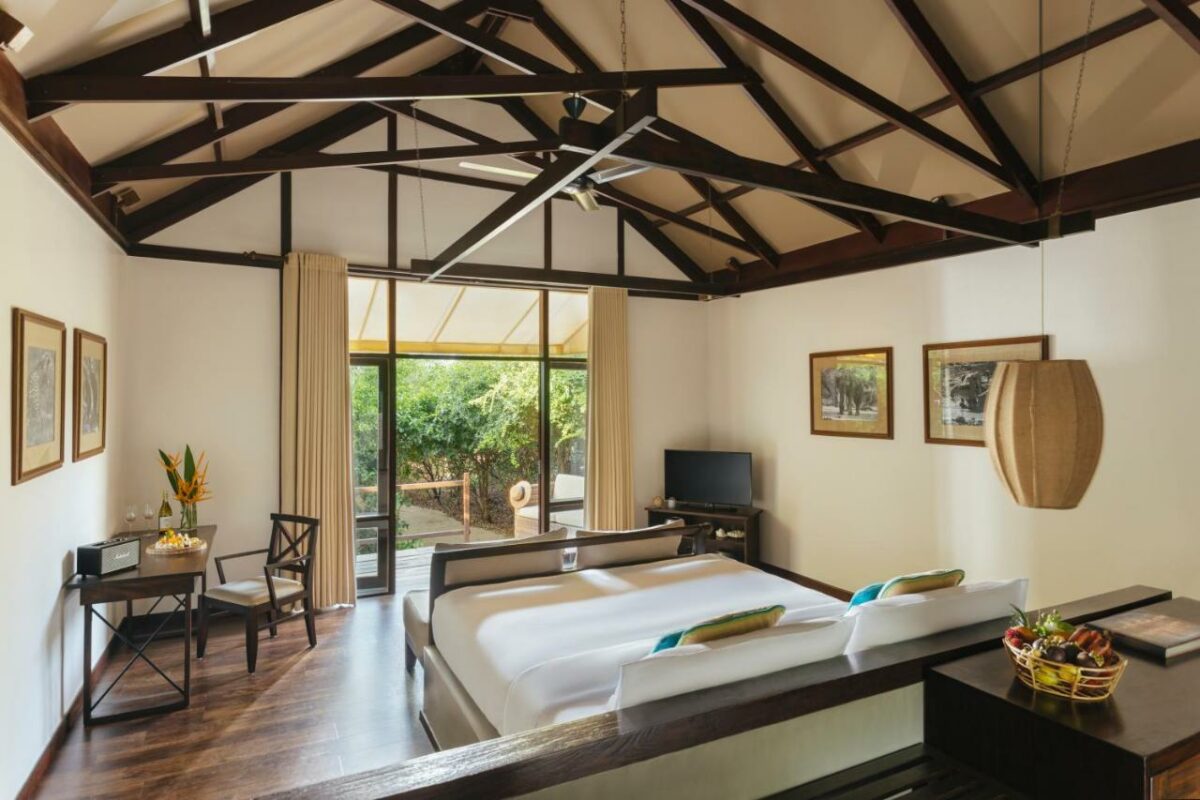 The Jungle Beach Resort offers couples a Sri Lanka honeymoon all-inclusive package where you can choose to combine stays at one or multiple locations. The staff at Jungle Beach can arrange everything for your honeymoon so you can fully focus on each other.
Surrounded by jungles of varying shades of green and a private beach, Jungle Beach Resort is a paradise for any honeymooning couple.
Accommodations include spacious, private luxury cabins. The resort also offers private dining or a more social setting at its on-site restaurant.
Jetwing Surf
Arugam Bay
$$
Best For surfers and adventurists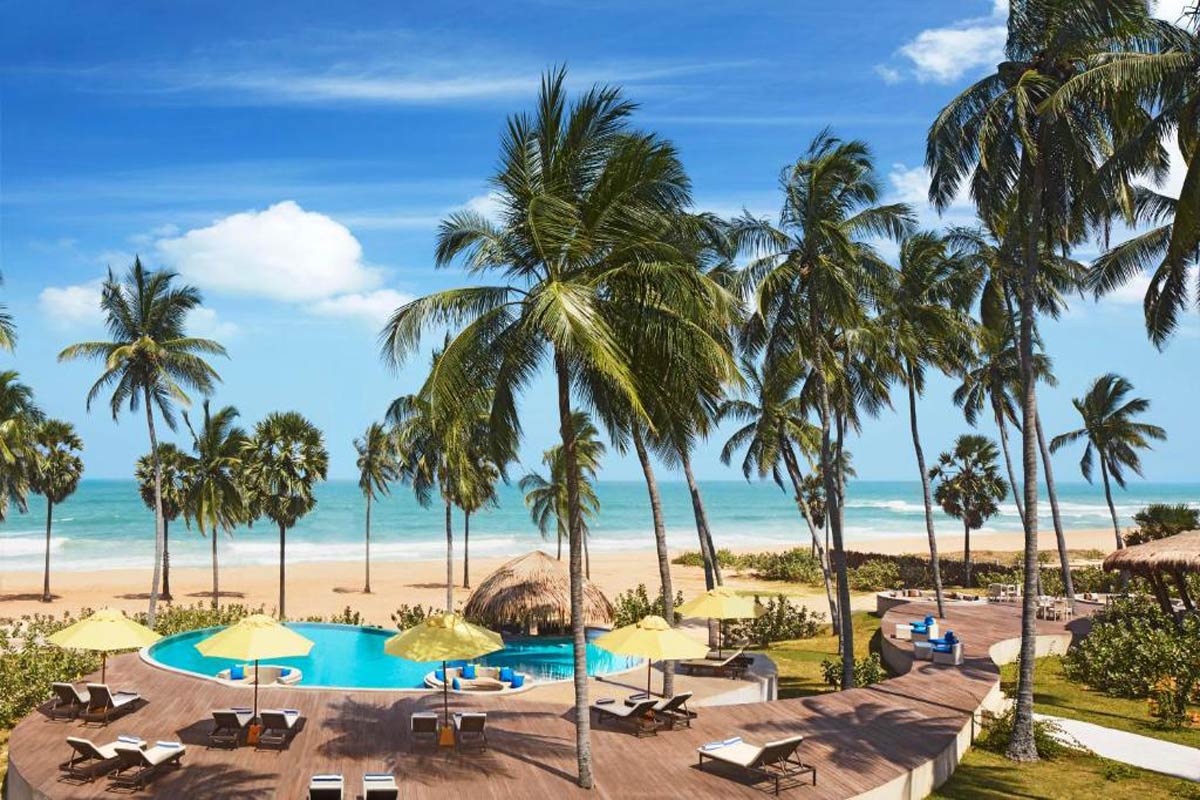 If you or your partner are looking for a surf-themed vacation, spending your honeymoon in Sri Lanka could be a dream come true.
Jetwing Surf is an eco-luxury resort that newlyweds a special package that includes daily breakfast, early check-in and Late check-out (subject to availability), a romantic dinner (once per stay) on Lilly pod as well as a boat safari in Pottuvil Lagoon. The resort also extends a 10% discount on any extras for honeymooners.
There are 3 dining options onsite called Rella, the Pool Bar, and private dining options where you can opt to eat along the shimmering pool, have a BBQ on the private white sand beach, or you can dine in your own cabana.
Jetwing Yala
Uva
$
Best for adventures on a budget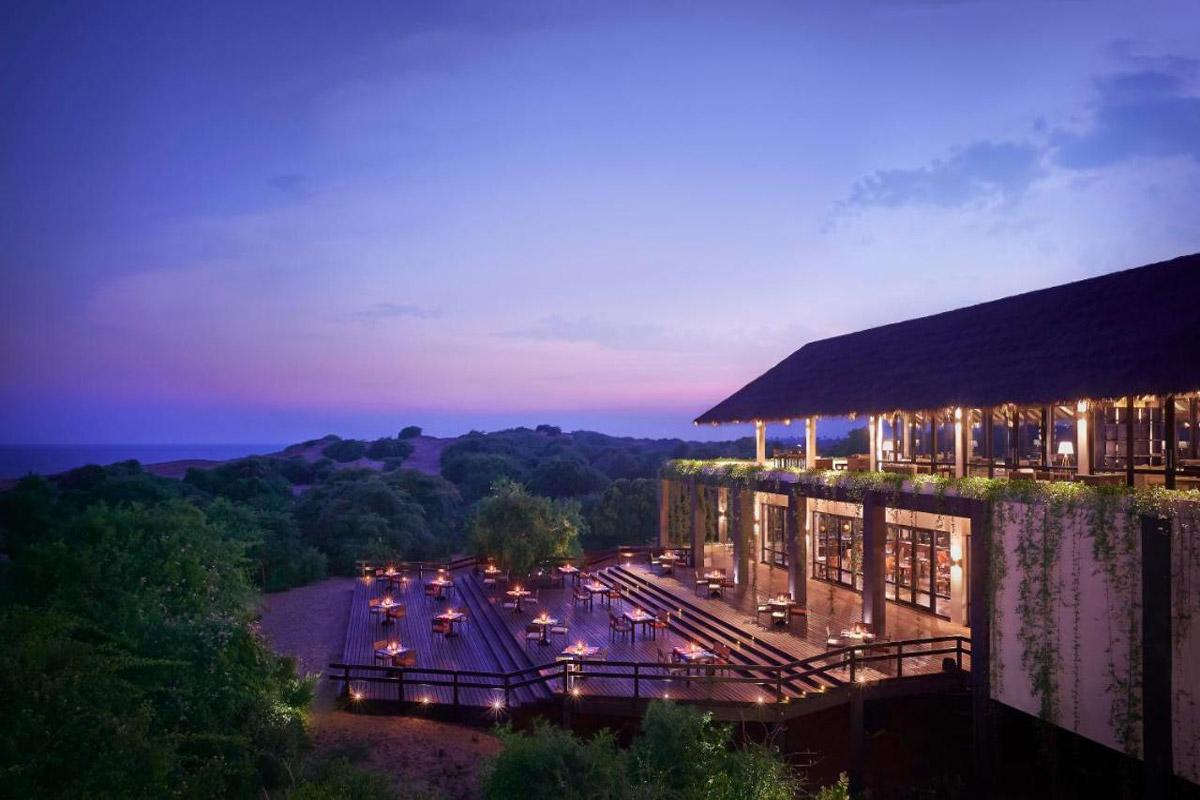 Jetwing Yala is a peaceful retreat tucked away in the Sri Lankan jungle. Located on the border of the Yala National Park, Jetwing is an enchanting place to spend your honeymoon.
Jetwing Yala has exceptional dining experiences at The Restaurant, Thambapanni, The Bar, Pool Bar, and the Beach Bar. You can also book a private dining experience.
Sri Lanka Honeymoon Tips: What You Need to Know
How to Get to Sri Lanka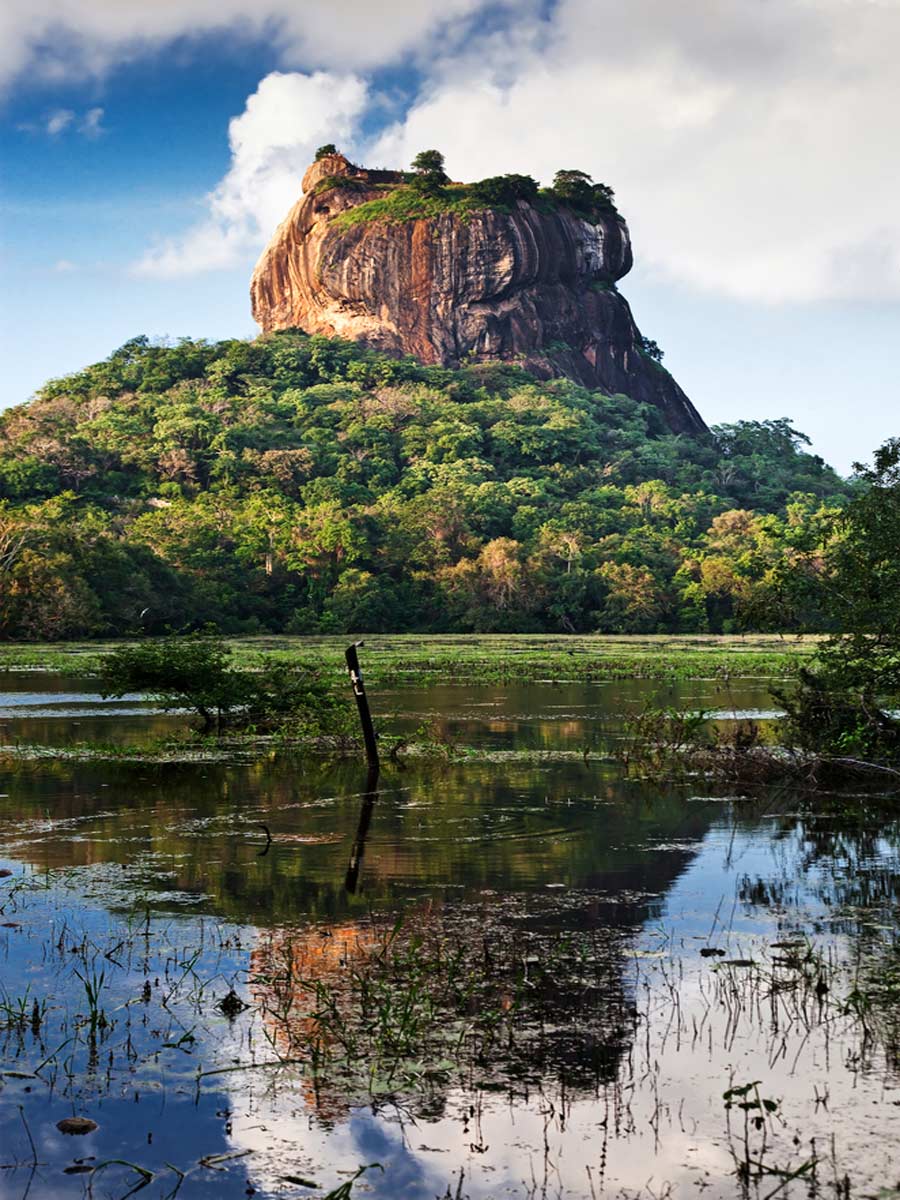 The only way to get to Sri Lanka is by flight and depending on where you're flying from, there are direct flights available.
There are 4 international airports in Sri Lanka, Bandaranaike (CMB), Colombo (RML), Mattala Rajapaksa (HRI), and Jaffna (JAF).
Some hotels and resorts offer airport pick up and drop offs but you can also use public transportation, or rent a car. However, if you rent a car you must get your non-Sri Lankan license "verified" in Sri Lanka before you can drive.
The Best Places to Visit in Sri Lanka
Sri Lanka is an enchanting country to visit with endless places to explore and enjoy. Some of the top tourist attractions include:
Nine Arch Bridge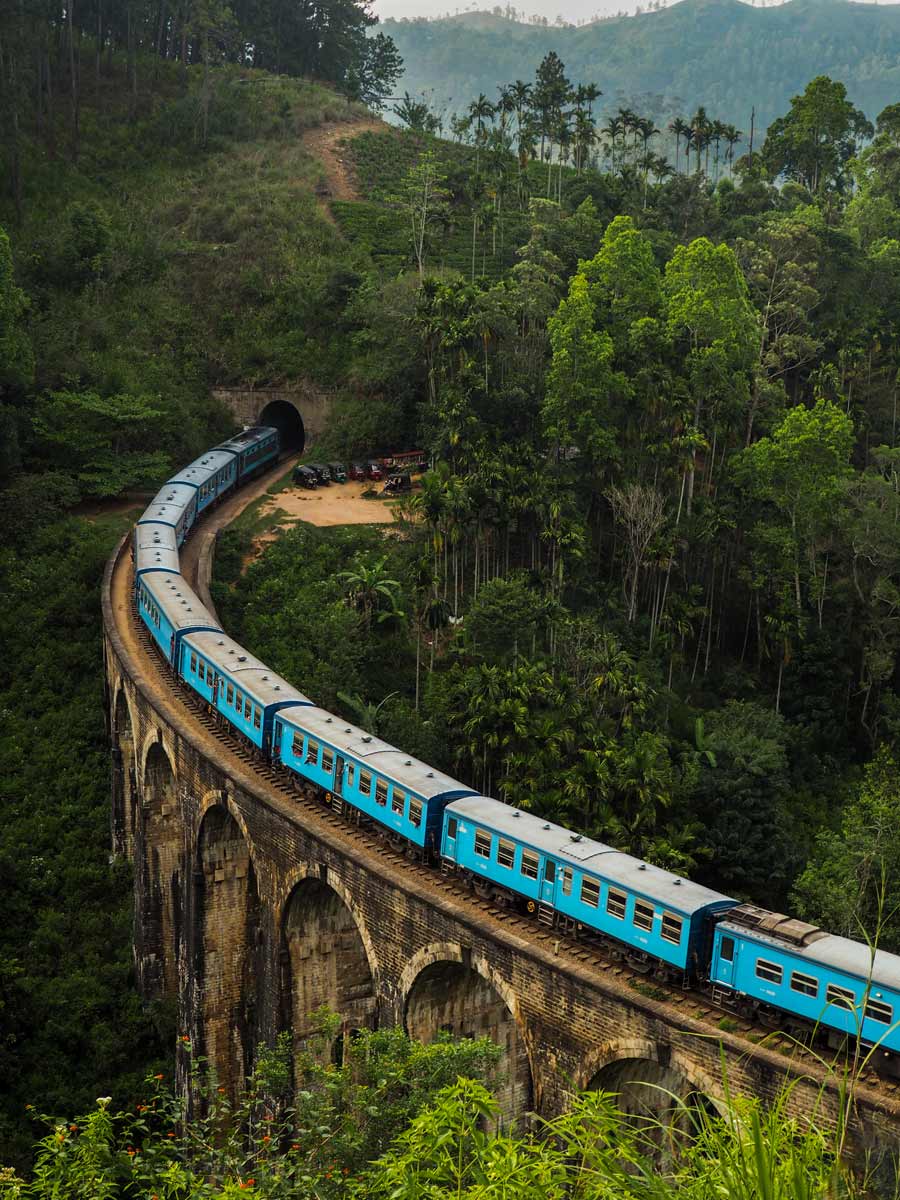 Also called "The Bridge in the Sky", the Nine Arch Bridge is one of Sri Lanka's top attractions. It's a railway and footbridge that sits 80-100 feet high and is 300 feet long.
Located in Ella, this bridge is one of the most photographed spots in the entire country. The bridge connects two big mountains and is surrounded by jungle.
You can hike to the bridge from town which takes about an hour, or you can hire a tuk-tuk to take you there. If you're going on your own, the best time to go is during sunrise. There are also local tour groups that will combine the bridge with several other points of interest.
Gal Viharaya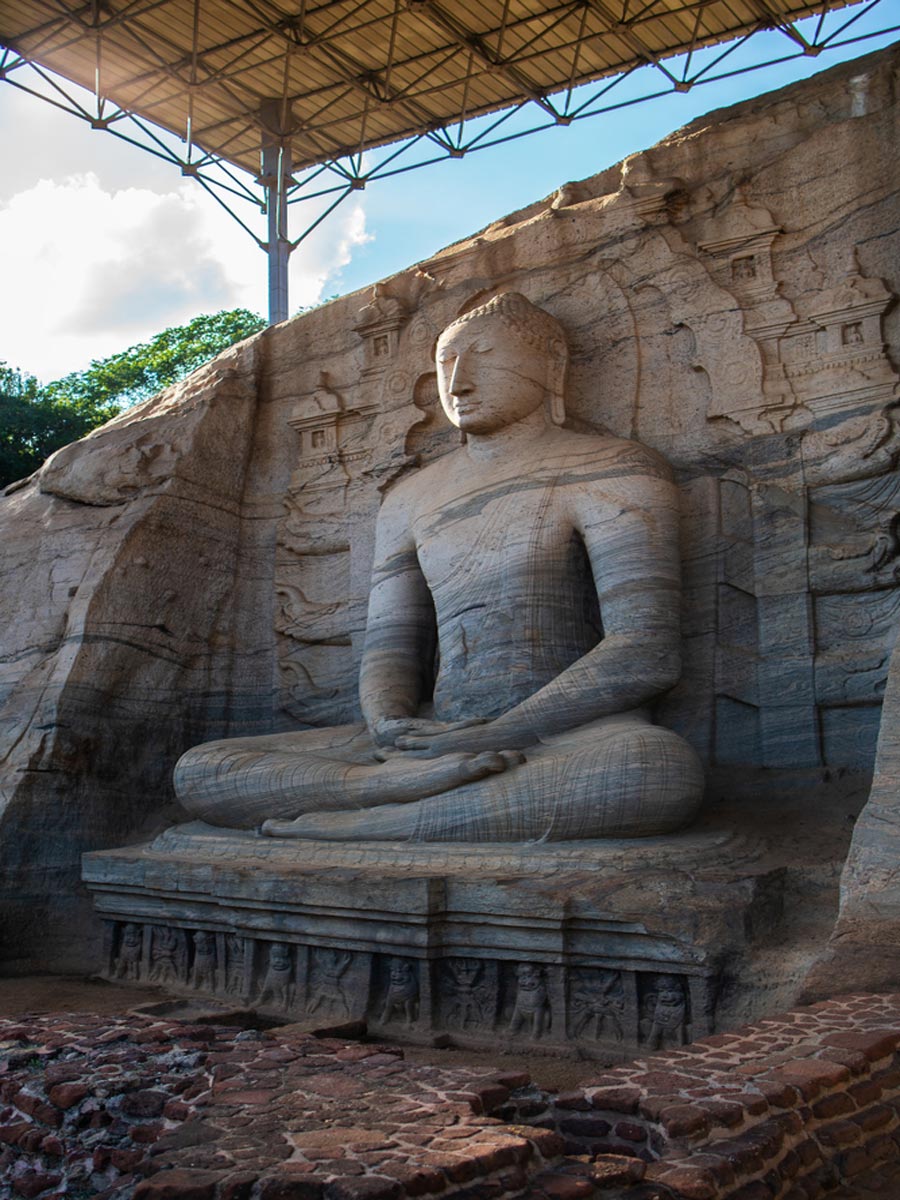 Gal Viharaya is an ancient set of stone Buddha statues that were created between 1153–1186 in the city of Polonnaruwa.
The site is popular with tourists as well as locals, worshiping Buddhists, creating a beautiful dichotomy where the traditional meets the contemporary. While visiting the site you must take off your shoes as the site is considered Holy by many. You can drive to the statues or take public transportation.
Udawalawe National Park
The Udawalawe National Park is the place to go to see elephants in Sri Lanka. You can take guided tours throughout the park, go camping, take a jeep tour, or go hiking.
It's not only about the elephants though: inside the park, you can also spot leopards, buffalo, sambar, chital, crocodiles, and wild boar.
Dambulla Cave Temple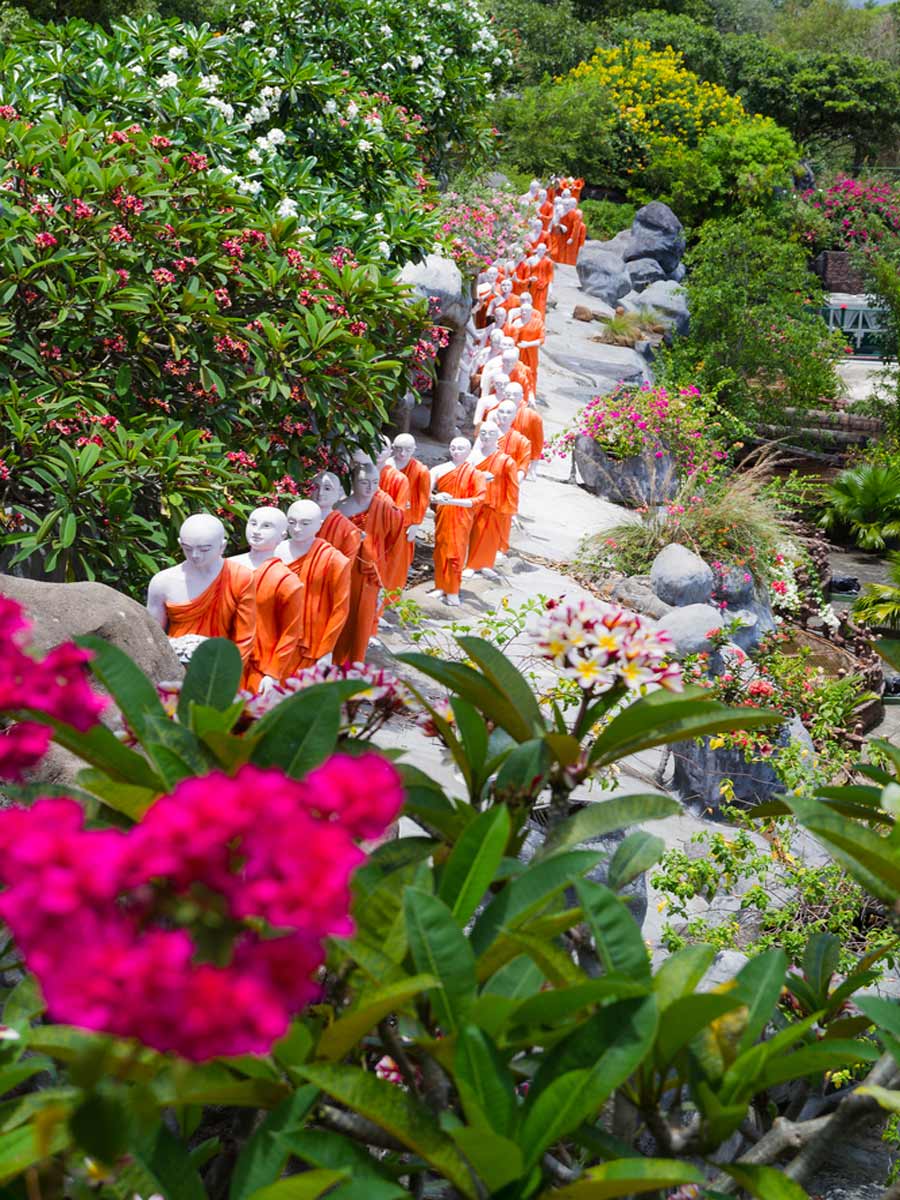 Considered to be one of the largest and most well-preserved temple complexes in Sri Lanka, Dambulla is one of the most impressive sites you can visit in the country.
Most statues and paintings can be found within 5 caves. The temple has been a sacred pilgrimage site for more than 22 centuries.
You'll need tickets to enter which can be purchased at the lower-south entrance. You have to walk uphill to get to the actual temple cave, so make sure to remember to get them as they will be collected at the top.
The best time to visit the temple is early in the morning or later in the afternoon.
Mirissa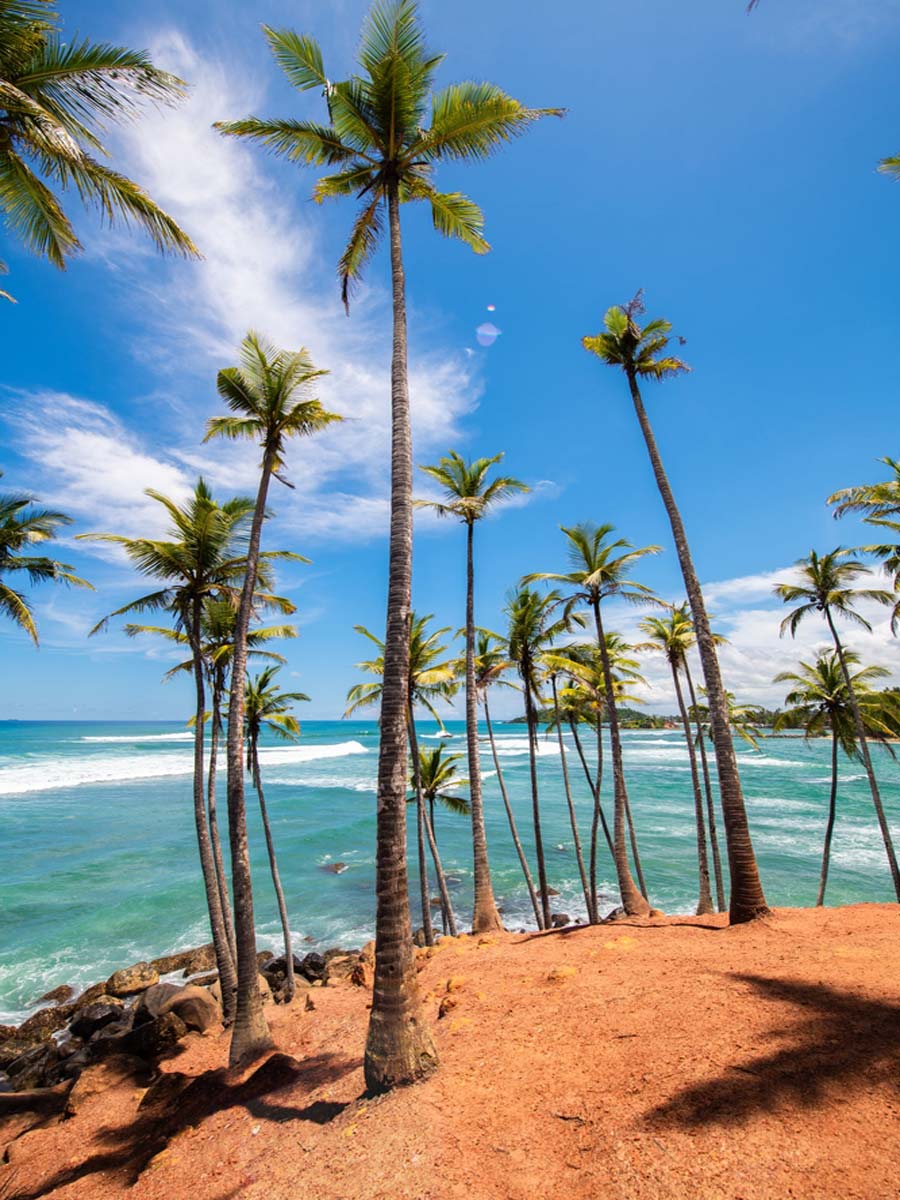 Located in southern Sri Lanka, Mirissa is a popular beach town destination.
Fancy yourself as a bit of a beach bum? You will love this town.
It has great waves for surfing or learning to surf, and boat trips where you can see marine life such as sea turtles and whales. You can rent motorbikes to explore the town and comb the beaches for unique sea shells.
The main beach is typically crowded, but if you walk further down, you can find quieter locations. During low tide, you can wade over to Parrot Rock and if you want to get a real sense of local life, visit Matara.
Mirissa has dozens of seafood restaurants that offer diners epic views of the ocean as they eat. You can find cafes, bars, and vendors that line the streets as well as the beaches.
Arugam Bay
Arugam Bay is known as one of the top 10 surf destinations in the world!
So if you and your partner are surfers, want to learn to surf, or are just fascinated by the sport, Arugam Bay is the spot to be.
The town holds international surf contests, so if you happen to be in the area while one is happening, it's a cool experience.
Other than surfing, Arugam Bay is a typical beach town. It has a more laid-back feel than some of the other beaches with shops and vendors selling locally crafted food and items.
Temple of the Tooth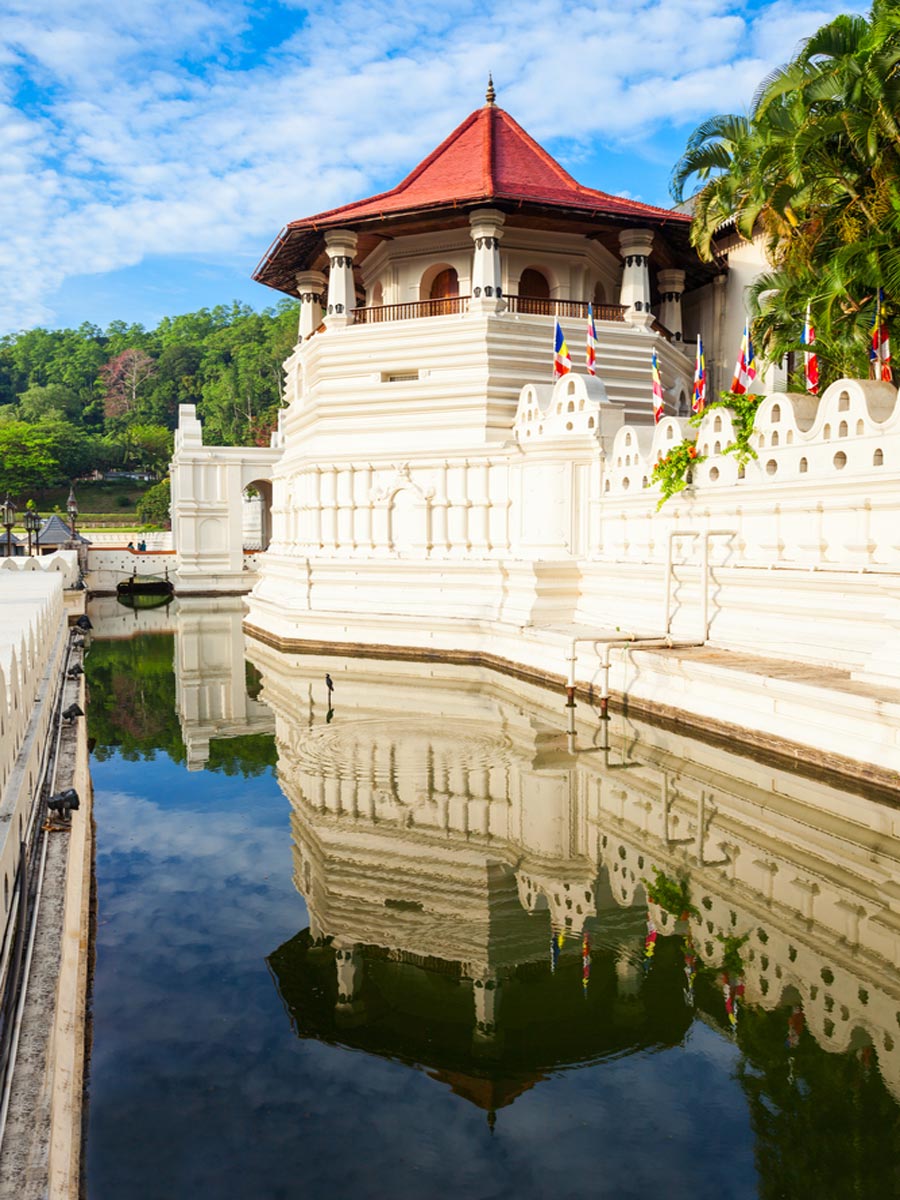 The Temple of Tooth is an alluring Buddhist temple.
Legend says that the temple is home to the sacred tooth of the Buddha and while you can't see the actual tooth, the temple is a beautiful icon of the past, present, and future.
Before entering, you have to get a ticket, go through security and leave your shoes at the door. Many people say they have a spiritual experience while visiting the temple.
The Best Time to Visit Sri Lanka
If you're visiting the West and South Coast or the Cultural Triangle the best time to visit is between December and April.
If you're traveling to the East Coast you'll want to from May through to October. This is because Sri Lanka has a dry season and a monsoon season.
The southwestern monsoon season runs between May and July and the northeast monsoon runs between October and November.
The hottest month in Sri Lanka is April when temperatures can reach the upper 80s, while the coolest month is January with temperatures typically around the 60s and 70s.
How Long to Spend on Your Sri Lankan Honeymoon
Depending on your time and budget, anywhere between 5 and 14 days.
If you're planning on staying at just one spot, 5-7 days is a nice retreat. If you want to explore more of the country, you should extend your trip up to 14 days.
How Much Does a Sri Lankan Honeymoon Cost?
Depending on how long you plan to visit, the Sri Lanka honeymoon cost can vary.
You have to factor in flights, accommodation, and any extra excursions or meals you may want to experience.
Most accommodations run between $100-$500 a night with options more or less expensive.
Sri Lanka Honeymoon Resorts: Map
Sri Lanka Honeymoon: Read Next