Planning a November honeymoon? Lucky you. Discover the best honeymoon destinations in November to start planning your dream getaway.
With wedding season now in the rearview mirror and people gearing up for the holiday season, November is actually a perfect month to plan a honeymoon.

Why? Whether it's beachside bliss in Bali or a cultural sojourn in Kyoto, or even something closer to home, November is a month teeming with incredible honeymoon options. Historically, it's also a cheaper time for international flights, hotel rooms, and car hire – especially if you book during the first couple of weeks.
While some locations are experiencing winter weather, there are still plenty of sunny destinations and romantic retreats you can book for your late fall trip.
Ready to learn the best places to honeymoon in November? Here's a list of 15 unforgettable honeymoons around the world.
November Honeymoon Destinations
Kyoto, Japan
Best For: Autumn Colors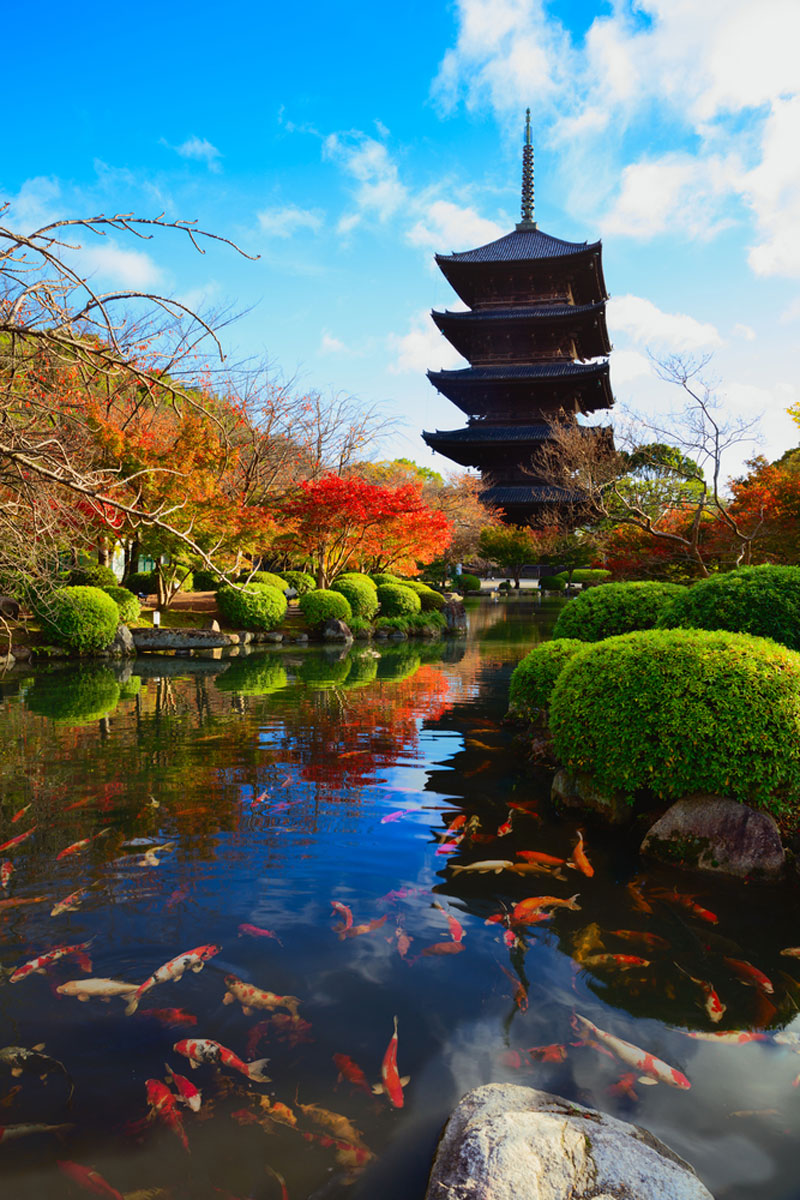 Looking for November honeymoon destinations that offer incredible dining, history, and romance around every corner? Of course, you are.
We think Kyoto is a perfect choice for couples who want a magical honeymoon in one of Japan's most incredible cities.
Not only will you luck out with excellent weather and plenty of sunshine when you check out famous temples like Tō-ji and Kinkaku-Ji, but you'll also see the best shades of red, orange, and yellow on the ginkgo and momiji maple trees.
If you ride the Eizan Train from the Demachiyanagi station to the Kurama Station, you can experience the famous Maple Tree Tunnel at its most brilliant colors.
Suggested Honeymoon Duration: 7-10 Days
Suggested Stay: Fauchon Hotel Kyoto
St. Lucia
Best For: Caribbean Honeymoon Destinations in November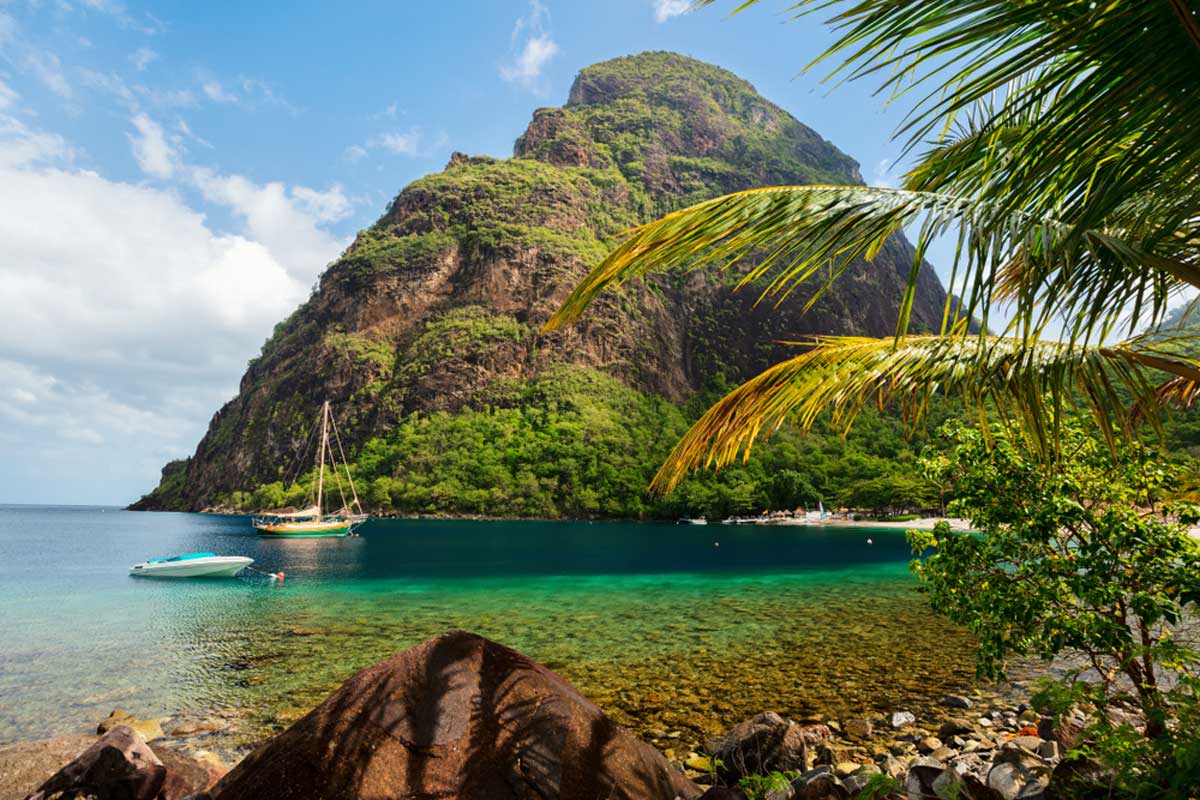 Saint Lucia is one of our favorite honeymoon destinations in the Caribbean, and now is a great time to plan November honeymoon ideas on the enchanting island.
Disclaimer – You're not officially out of the rainy season in November. But St. Lucia gets the most precipitation from September to early November, so you should get plenty of sunshine when you visit.

It's also shoulder season (yay), so you'll get the best rates on luxury hotels and honeymoon packages when you visit the stunning island for hiking the Pitons, snorkeling and diving near Soufriere, and eating the delicious St. Lucian cuisine.
Suggested Honeymoon Duration: 10 Days
Suggested Stay: Windjammer Landing Villa Beach Resort
Seville, Spain
Best For: A November Honeymoon in Europe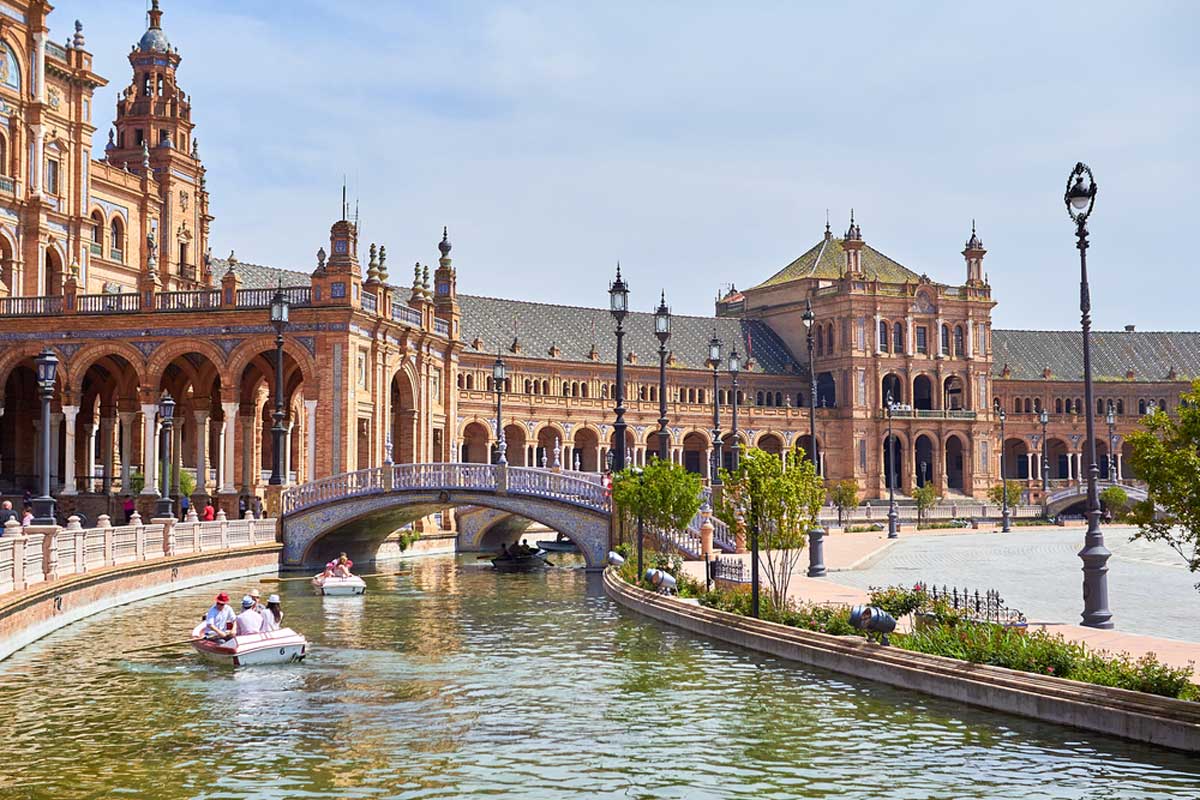 While late fall is starting to get cold in many of our favorite Europe honeymoon destinations, Seville is a fabulous place to visit in November.

Many tourists return home, and the museums, restaurants, and hotels are considerably less busy before the holiday season.
Visit UNESCO sites like the Moorish and Gothic Catedral de Sevilla and the Royal Alcázar before dining at the electric Andalucian hotspot, Manzil.

The nearby beaches may be too chilly to swim in, but November is a wonderful time to catch Flamenco (for free) at a neighborhood favorite like La Carbonería.
Suggested Honeymoon Duration: 7 days
Suggested Stay: Hotel Casa 1800 Sevilla
Maldives
Best For: Luxury Beachside Honeymoon Packages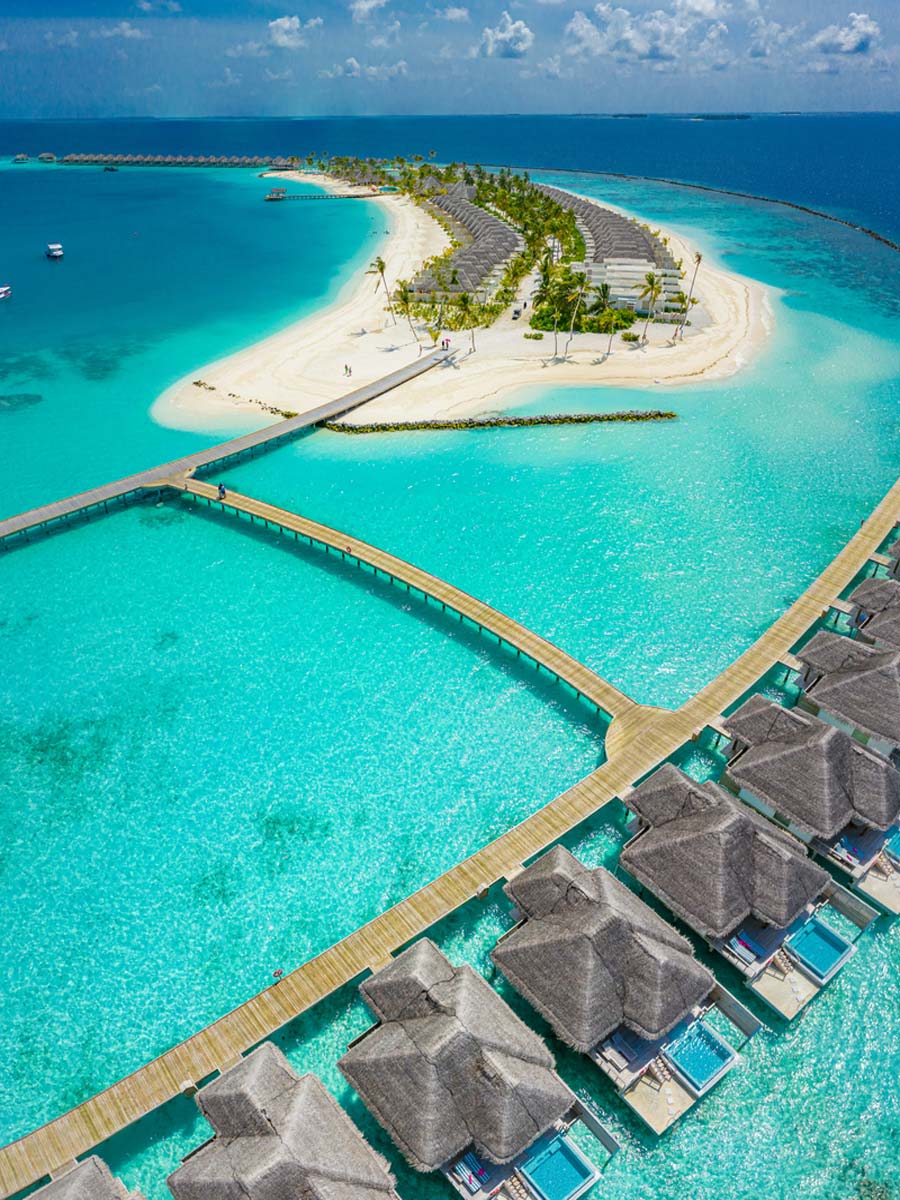 Looking for the best November honeymoon destinations? Maldives is a perfect choice for couples who want to kick their shoes off in the sand and enjoy a week (or longer) of luxury accommodations and plenty of outdoor activities to keep you moving throughout your holiday.
November is a great time to visit because it's just before high season, but the weather is heating up, and you shouldn't run into too much rain.

Book one of the many incredible resorts around Maldives' 1,190 islands, but we love the idea of dining underwater or chilling in your villa with a private plunge pool at Hurawalhi Island Resort.
Suggested Honeymoon Duration: 10 Days
Suggested Stay: Hurawalhi Island Resort
Las Vegas, Nevada
Best For: Best Honeymoon Destinations in November in the USA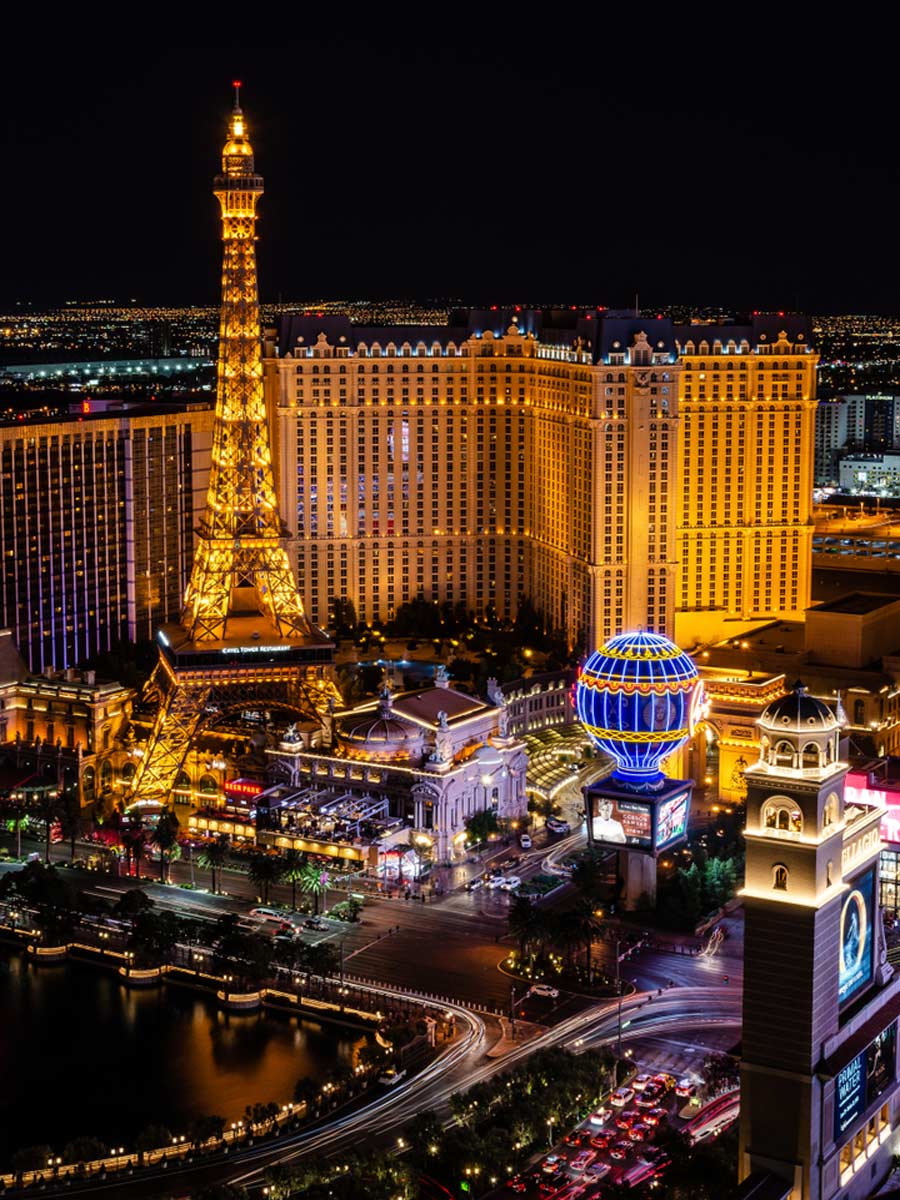 World-class entertainment, fine dining, name-brand shops, and casinos that keep the party going until sunrise – where are we talking about? Las Vegas, of course.
Planning a Las Vegas honeymoon in November is perfect if you want to add some hiking, bicycling, and an excursion to the Grand Canyon into the mix.
The weather starts cooling down in the fall in Sin City, and it's a safe bet that you'll have sunny days perfect for exploring the red rocks and desert. And if you came to party, don't miss the last chance to see Usher at Dolby Live before his residency finishes in December.
Suggested Honeymoon Duration: 5 days
Suggested Stay: Wynn Las Vegas
Playa, Conchal Costa Rica
Best For: A November Honeymoon in Central America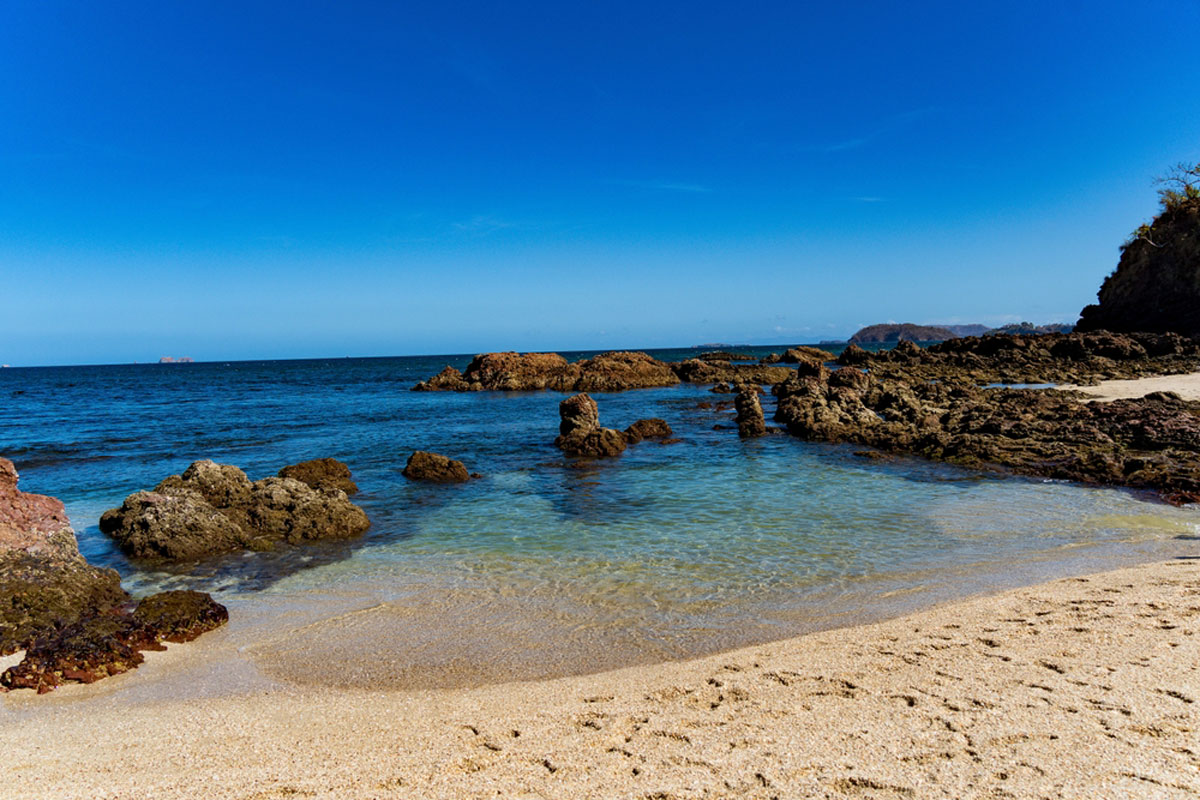 For one of the best honeymoons in November, head to Costa Rica, where you'll enjoy shoulder season in one of our favorite locations in Central America.
Rainy season wraps up in November, so there's a chance you'll get some wet afternoons, but average highs are around 85°F (29.4°C), and there's plenty of sunshine, especially on the Pacific side.
We also love November because the rainforests are lush and vibrant, the water along white shell beaches is warmer, and the jungle hikes have plenty of active waterfalls left over from the rainy season.
Suggested Honeymoon Duration: 10 Days
Suggested Stay: The Westin Reserva Conchal
Torre del Paine (Patagonia)
Best For: Epic Honeymoon Hikes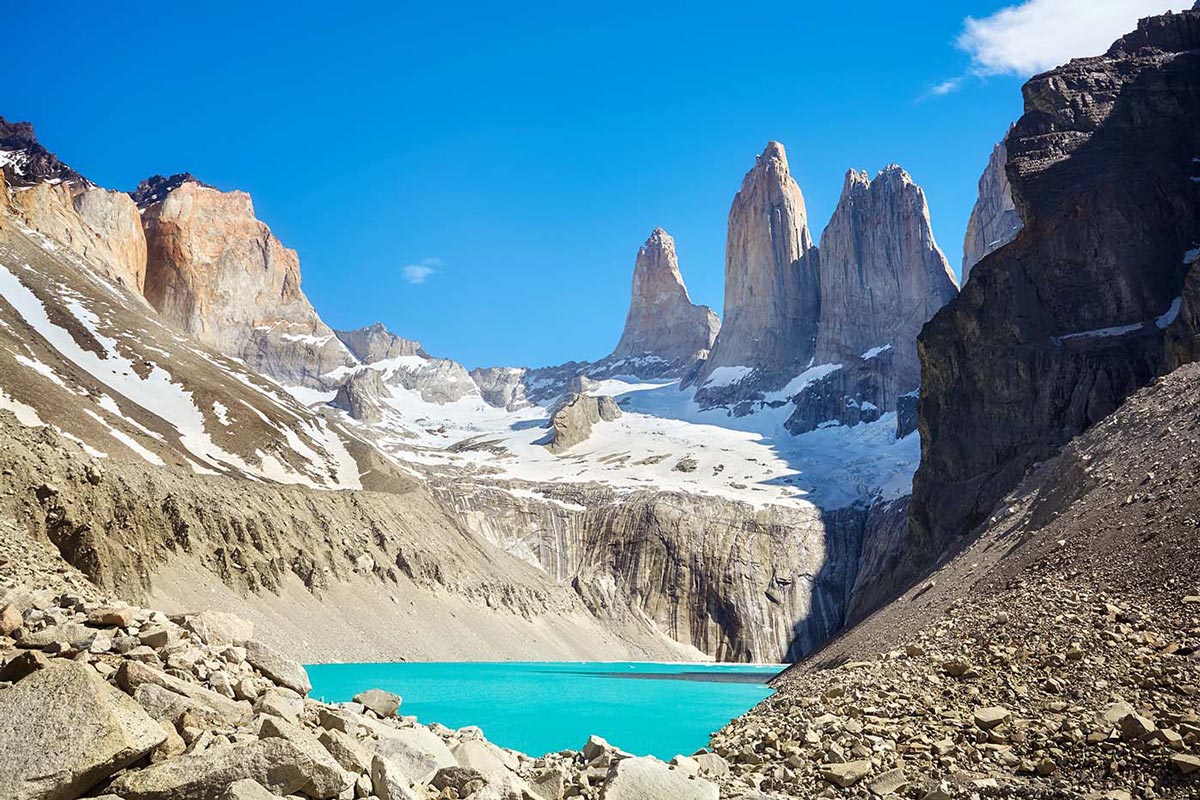 Head to the border of Chile and Argentina to experience one of the best places for a honeymoon in November – Patagonia.

Summer in Southern Chile begins in November, so hiking trails around the gorgeous bright blue waters of Lake Pehoé and the hiking trails near the mountains and volcanoes of Torre del Paine are at their best starting in November.
You won't deal with the same crowds as when you visit in December, so we think it's a perfect time of year to plan an epic honeymoon adventure.
Suggested Honeymoon Duration: 7-10 Days
Suggested Stay: Río Serrano Hotel + Spa
Zion National Park, Utah
Best For: Stargazing in a Dark Sky Park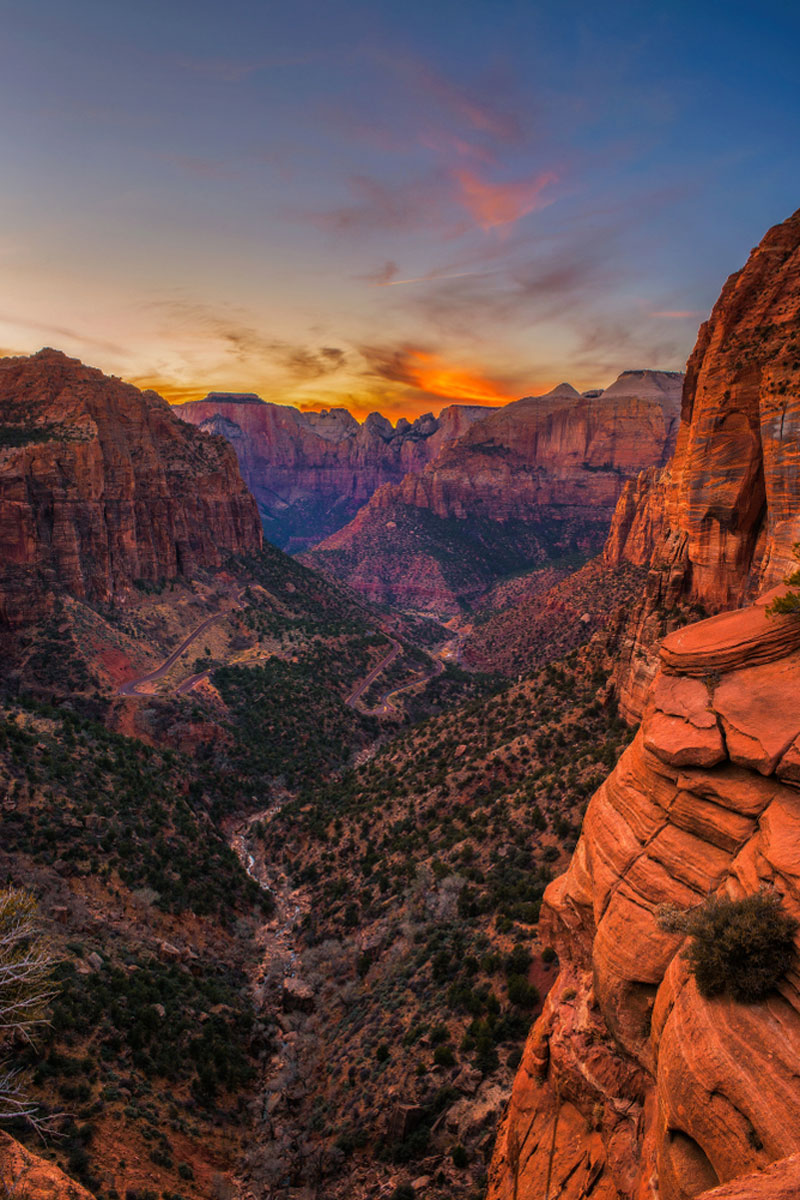 Hiking the trails in Utah's best national parks allow you to explore incredible natural bridges, towering hoodoos, and red rock canyons with wildlife and adventure for days.
And when the sun begins to set in Zion and Utah's other incredible national parks, the many great stargazing opportunities make the most popular member of Utah's Mighty Five one of the best honeymoon destinations in November.
November also allows you to see the fall leaves changing, enjoy cooler temperatures, and experience everything we love about Zion National Park with fewer visitors to share the trails with.
Suggested Honeymoon Duration: 5 Days
Suggested Stay: Hampton Inn & Suites Springdale/Zion National Park
Disneyland, California
Best For: a Disney Honeymoon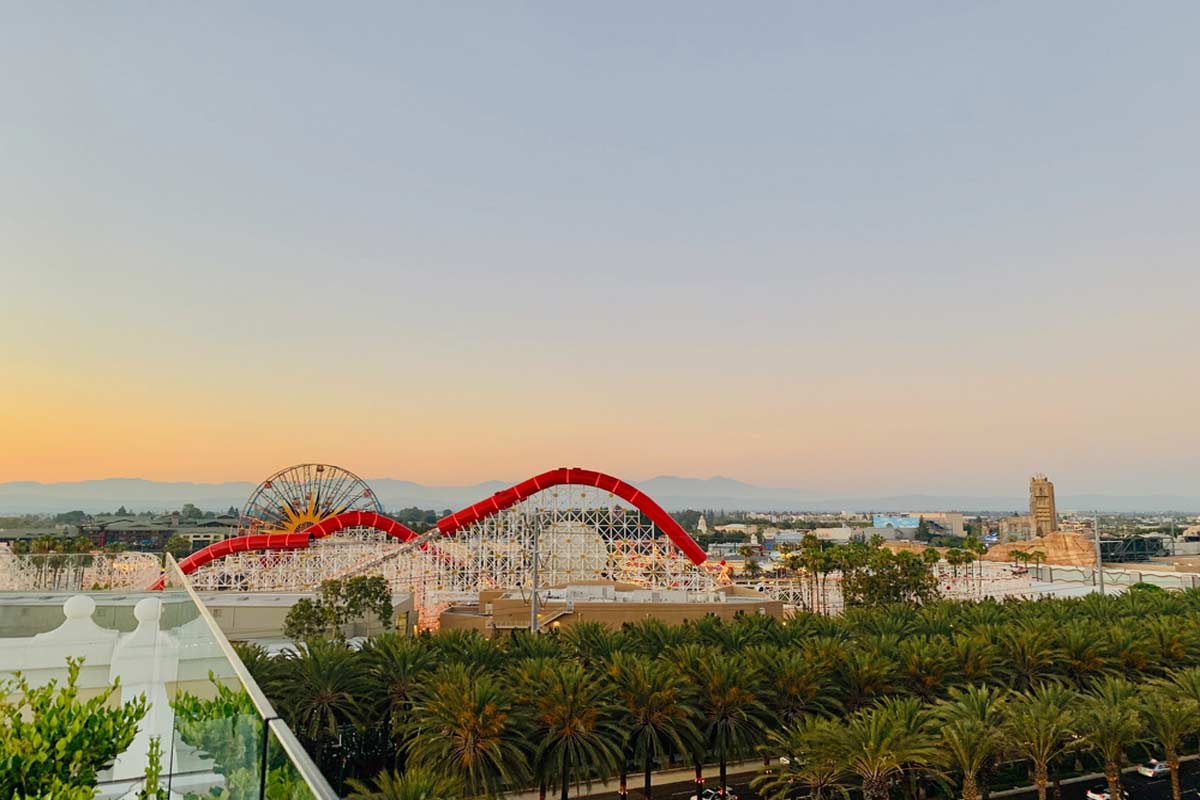 Searching for the best destinations in November for a honeymoon? How about planning a Disney honeymoon in Orange County?

If you go anytime before Thanksgiving weekend, you'll get to experience Disneyland's rides, restaurants, and nostalgia without the stresses of summer crowds.

It's a great place to surprise each other with surprise photo ops, romantic honeymoon hotel packages, and Disney honeymoon registries, where your friends and family can pitch in on tickets, experiences, and meals for your big weekend getaway.
Suggested Honeymoon Duration: 3-5 Days
Suggested Stay: Disney's Grand Californian Hotel & Spa
Fiji
Best For: November Honeymoon in the South Pacific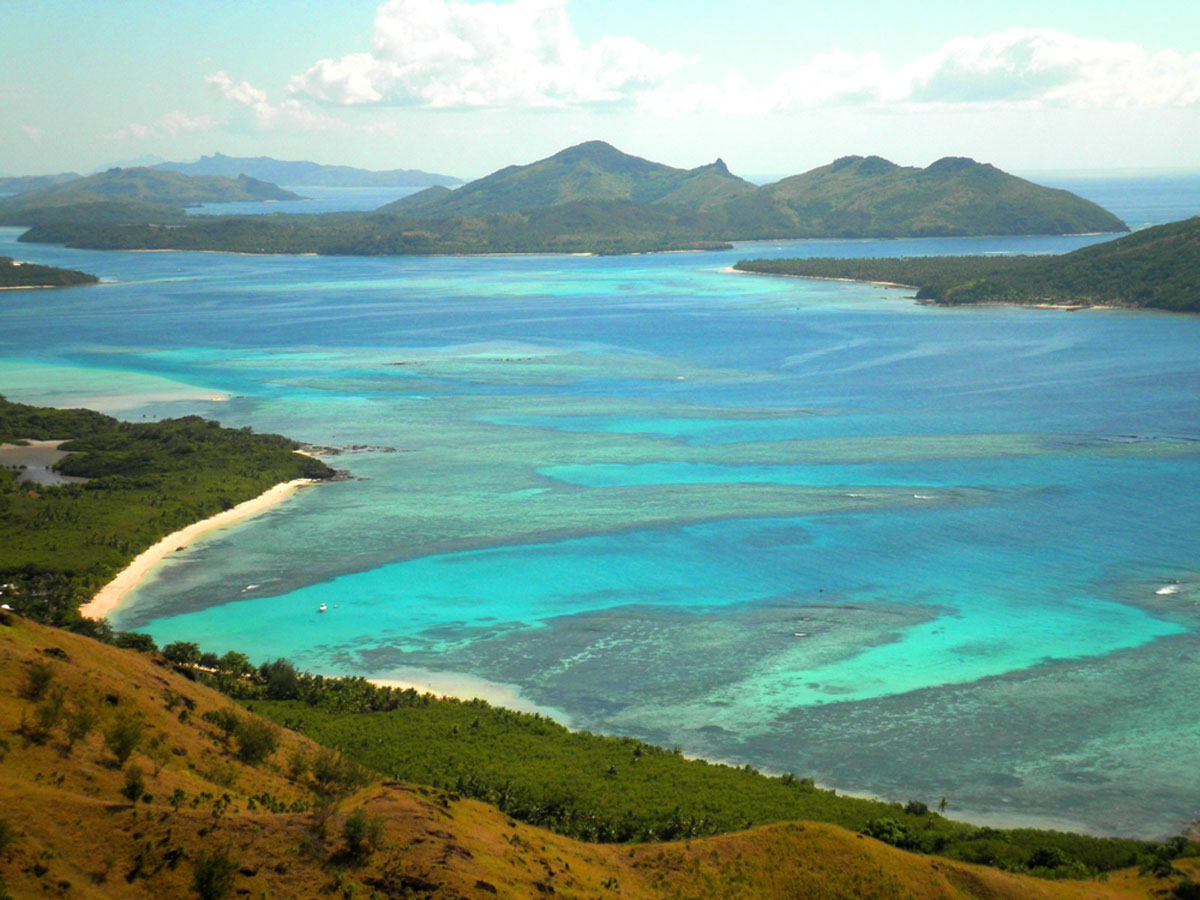 Deciding where to honeymoon in November? Fiji offers couples looking for relaxation and adventure the best of both worlds.
First, there are the near-perfect beaches and honeymoon hotels that rank up with the best of the best. And you'll experience an exciting landscape of volcanic mountains, lush rainforests, and the title of "soft coral capital of the world" – making it the best place to honeymoon in November.
You may experience some strong rain showers (especially in late November), but storms are usually very short, and you'll still get lots of sunshine and warmer temperatures during most of your visit.
Suggested Honeymoon Duration: 7-10 Days
Suggested Stay: Likuliku Lagoon Resort – Adults Only
New York City
Best For: An Urban Honeymoon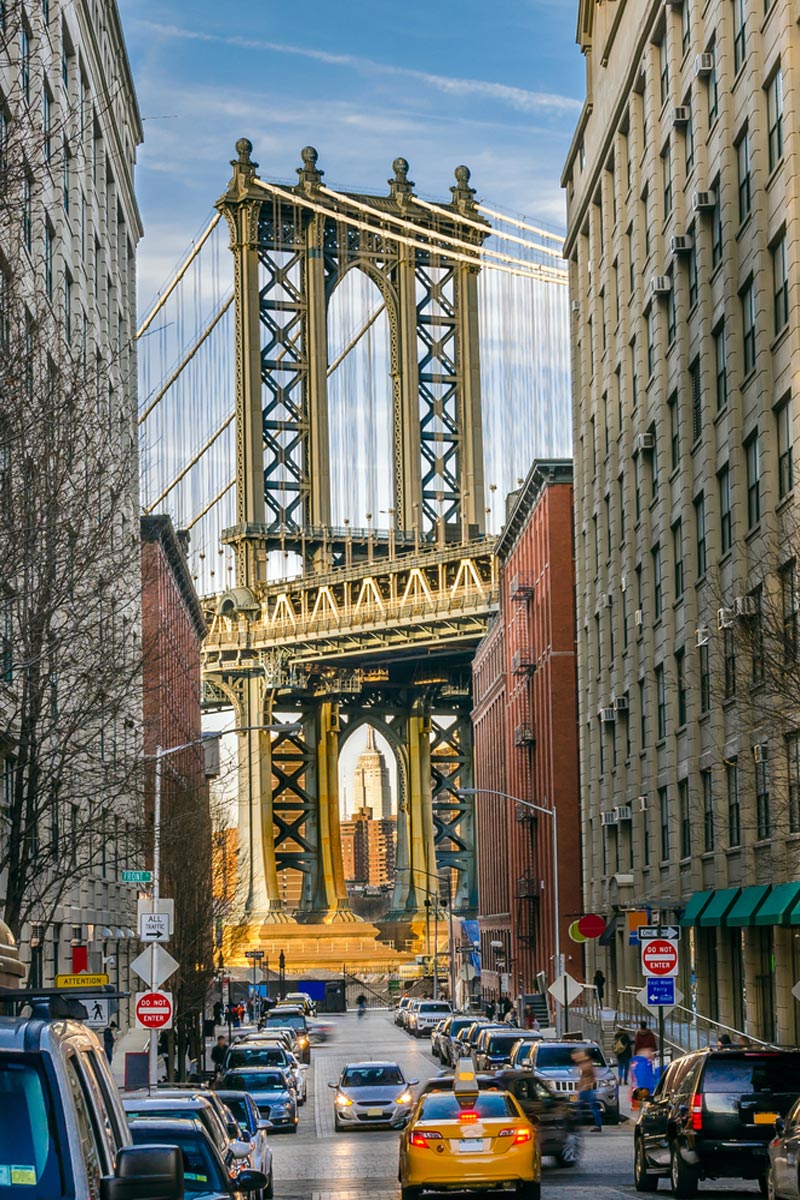 Looking for the best place to honeymoon in November? Head to New York City and experience the magic of fall in the Big Apple.
Sure, temperatures are starting to get cooler, and days are a little shorter. But this just makes the iconic city on the East Coast of the USA that much more romantic.
Warm up with a cocktail at The Dead Rabbit, hit up a Broadway show (like the immersive "Here Lies Love" with music by David Byrne), and choose from the endless array of incredible restaurants in Manhattan, Brooklyn, and beyond on your November honeymoon in New York.
Suggested Honeymoon Duration: 5 Days
Suggested Stay: The William Vale
Seychelles
Best For: Incredible Beaches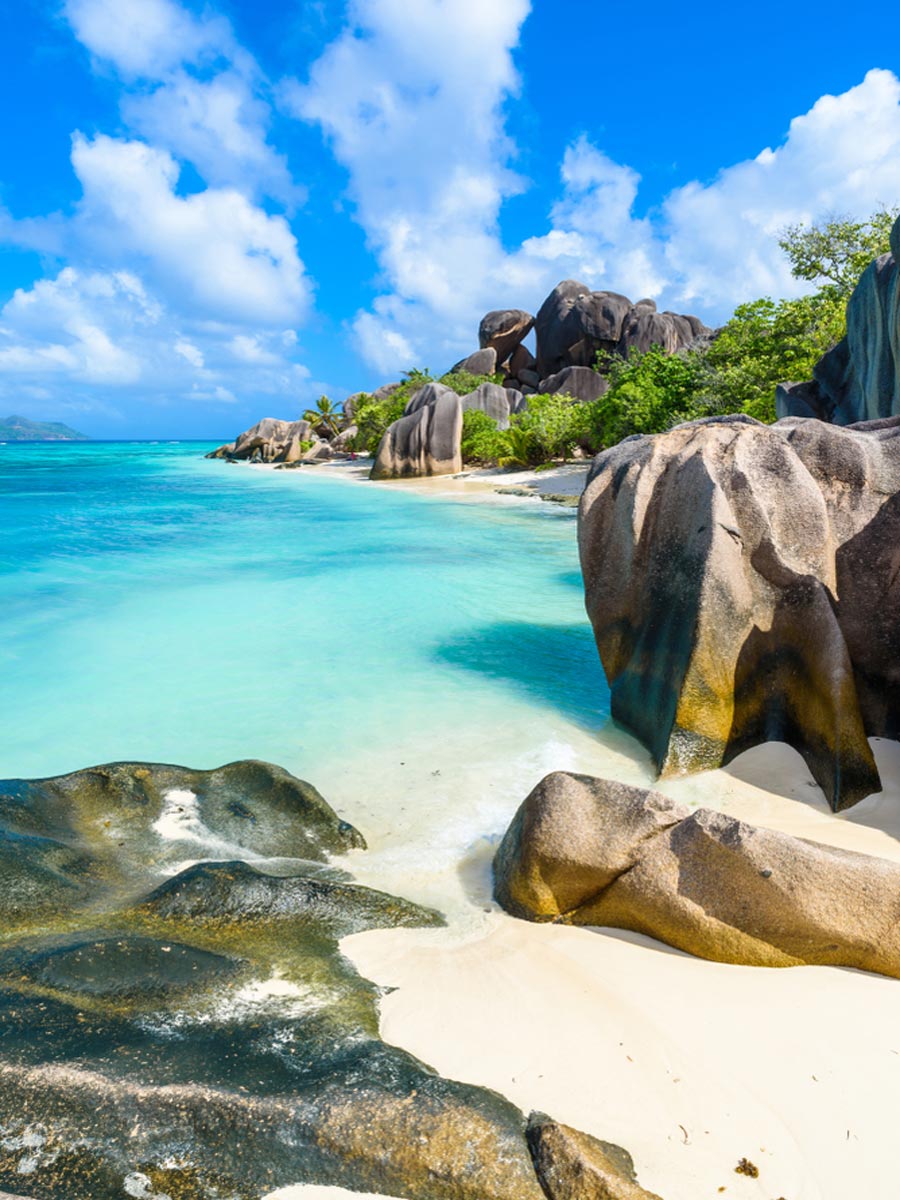 Seychelles has some of the most pristine sandy beaches, luxury hotels, and delicious cuisine you'll find anywhere in the world.

Planning a November honeymoon is the perfect time to enjoy the clear blue waters and warm sunshine just after the summer trade winds begin to calm down.
If you want a relaxing vacation snorkeling, swimming, and laying out on Anse Louis Beach in Mahe or Anse Source d'Argent on La Digue – plan a November honeymoon to Seychelles.
Suggested Honeymoon Duration: 7-10 Days
Suggested Stay: Four Seasons Resort Seychelles at Desroches Island
Phuket, Thailand
Best For: A Honeymoon in Thailand
If you're looking for the best honeymoon destinations in Asia in November, Thailand is a great choice. We like the idea of heading to Phuket at the beginning of the dry season as a perfect way to celebrate tying the knot.

Phuket has a reputation as a party island, and you can definitely embrace the raucous nightlife if you want. But there are lots of more laid-back things to do on this idyllic island in Thailand.
Hiking up the Nakkerd Hills to see the enormous Big Buddha statue, walking around Old Town for shopping and dining, and checking out the purple corals underneath the water near Hin Muang are all excellent things to do in November in Phuket.
Suggested Honeymoon Duration: 1-2 Weeks
Suggested Stay: Outrigger Surin Beach Resort
Puerto Vallarta, Mexico
Best For: November Honeymoon in Mexico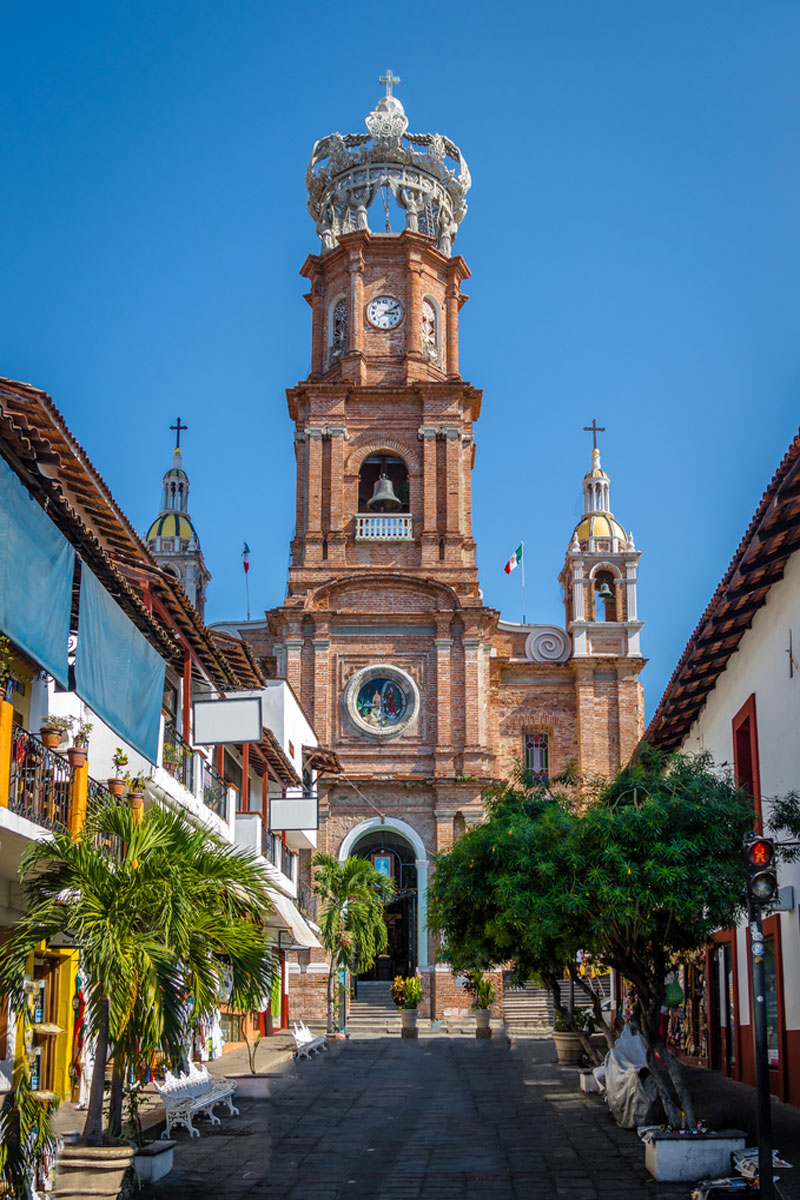 Puerto Vallarta is easily one of the best honeymoon destinations for November thanks to the gorgeous warm weather, beautiful beaches, and plenty of hiking trails in the nearby jungle to keep you busy.

Snorkeling around the Marietas Islands, taking a romantic walk through the Botanical Gardens, and parasailing over Banderas Bay are all perfect ideas when planning a trip to one of the best beach honeymoon destinations in November.
Suggested Honeymoon Duration: 5-7 Days
Suggested Stay: Hilton Vallarta Riviera All-Inclusive Resort
Venice, Italy
Best For: A November Honeymoon in Italy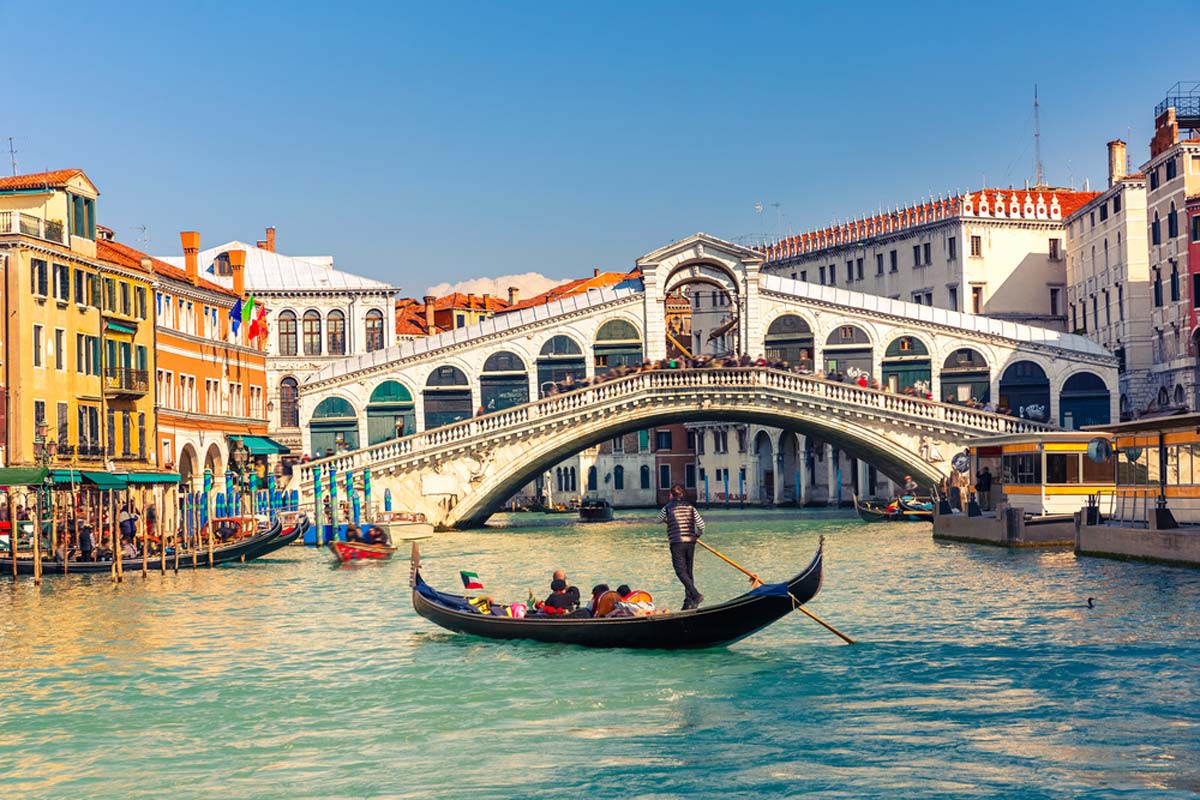 For couples who want to find the best European honeymoon destinations in November, we think Venice is a wonderful choice.

We're not going to lie, you might need a good raincoat or umbrella. But floating down the canals on a gondola is fun rain or shine, and when you warm up with a glass of wine and a plate of spaghetti alla vongole at Trattoria Dona Onesta will leave you without a care in the world about the weather outside on your Italy honeymoon.
Suggested Honeymoon Duration: 7 Days
Suggested Stay: Palazzo Venart Luxury Hotel
Practical Tips for Planning Your November Honeymoon
Book Early November Dates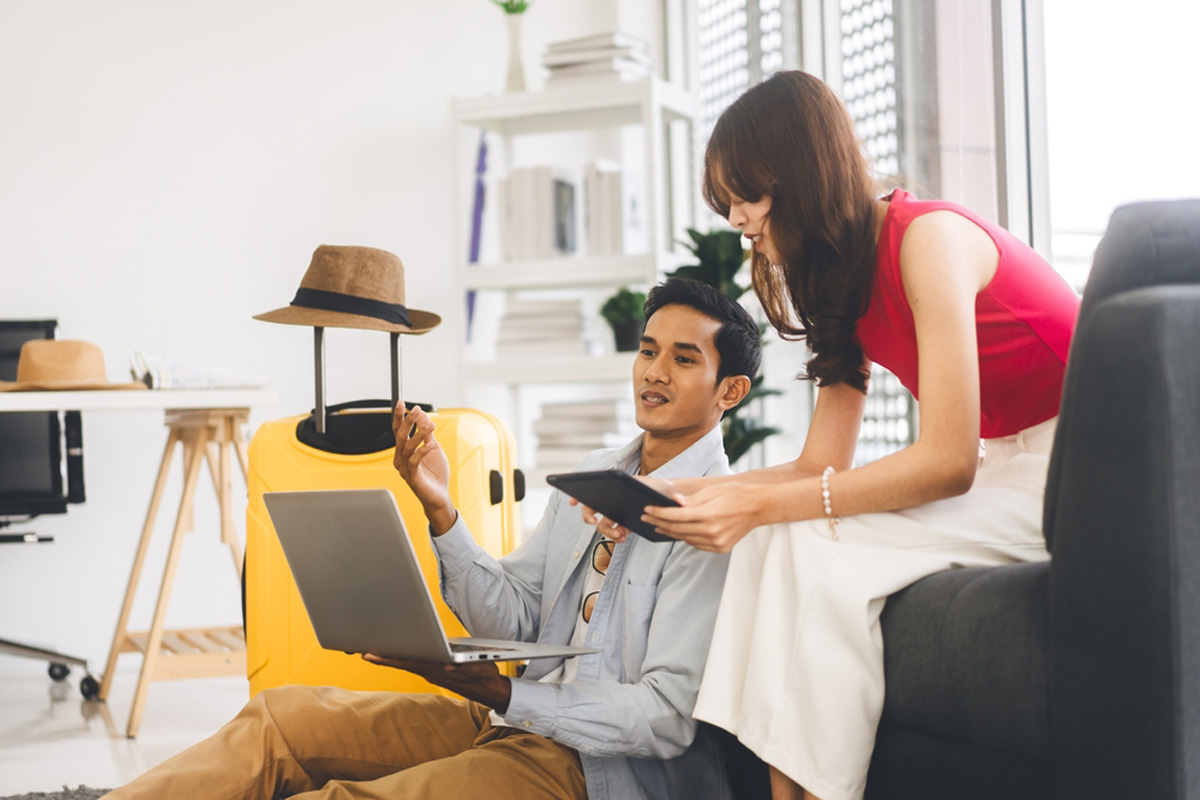 Unless you want to add some holiday cheer to your holiday (we're all for that, too), most holiday destinations in November are cheaper during the first couple of weeks before holiday breaks.
Check the Forecast Before You Fly
Many of the best honeymoon locations in November have excellent weather most of the month.
But if you're planning a visit to honeymoon destinations in the USA or Europe in particular, check the forecast to see if you need warm or cold weather clothes, as the weather can vary dramatically from day to day.
Search for the Best Hotel Rates
Finding places to honeymoon in November is usually much cheaper than in the high season and around the holidays. Book your hotel early (with free cancellation) but check back often, as many hotels tend to lower their rates closer to the date of your stay.
Look for Holiday Events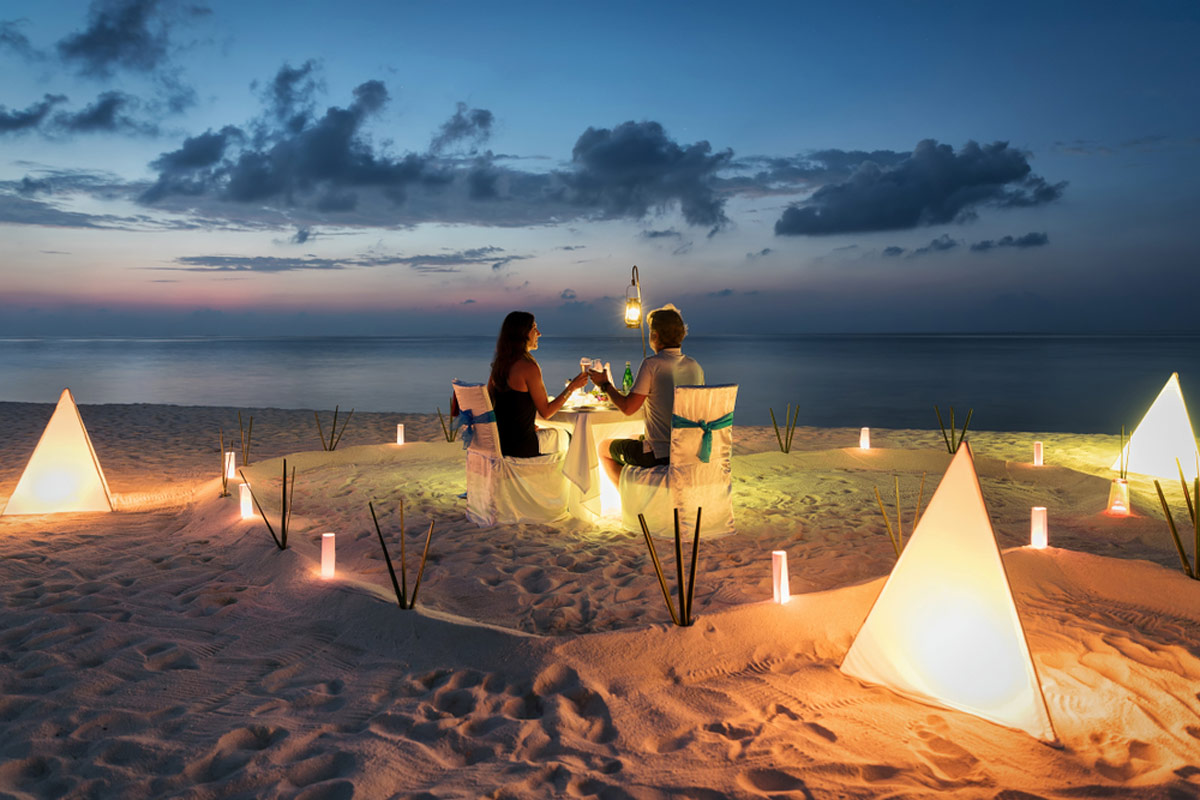 The Holiday season is a romantic time of year, and many cities embrace the cold weather and shorter days as a perfect time for hosting holiday events leading up to December. Check with your hotel or on local community calendars for any holiday events you want to attend (or avoid).
Best Places to Honeymoon in November: Map
Planning Your November Honeymoon? Read These