Dreaming of a honeymoon in Europe? You'll need this handy Europe honeymoon guide to help you plan the finer details.
Boasting more than 40 countries, several oceans, and climates ranging from the Subarctic to the Mediterranean, you can't put a European honeymoon into a box.
Italy, France, and Greece top many bucket lists but are only the tip of the iceberg. How about the epic views in the UK's Lake District? Or, the Gothic charm of Brussels?
Let's explore the top spots for a European honeymoon.
Why Honeymoon in Europe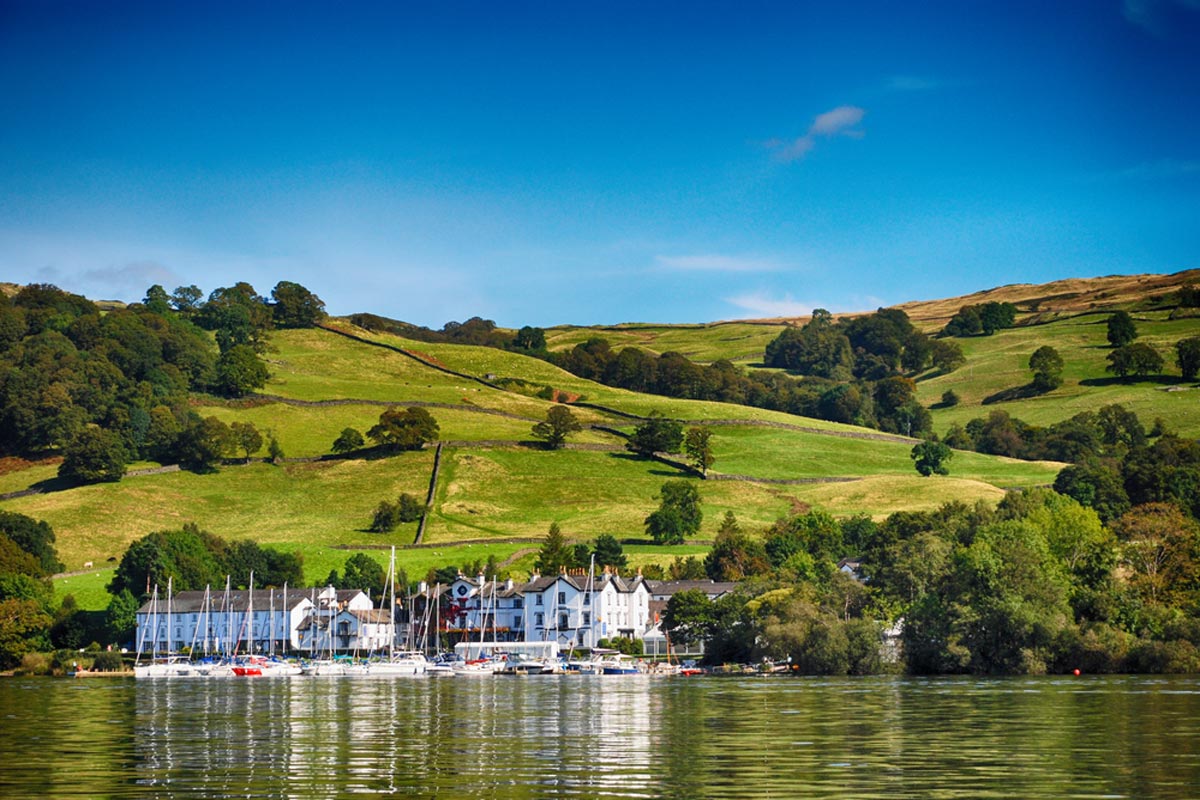 Ever wonder why so many people honeymoon in Europe?
Idyllic beachside spots, rich cultural experiences, and centuries-old buildings are the first thoughts that come to mind about a European honeymoon. No wonder it's such a popular location for honeymooners worldwide.
Sold? We thought so. Take a peek at some of our favorite ideas for a honeymoon in Europe.
Best European Honeymoon Destinations
Amalfi Coast, Italy
Best for Beautiful Views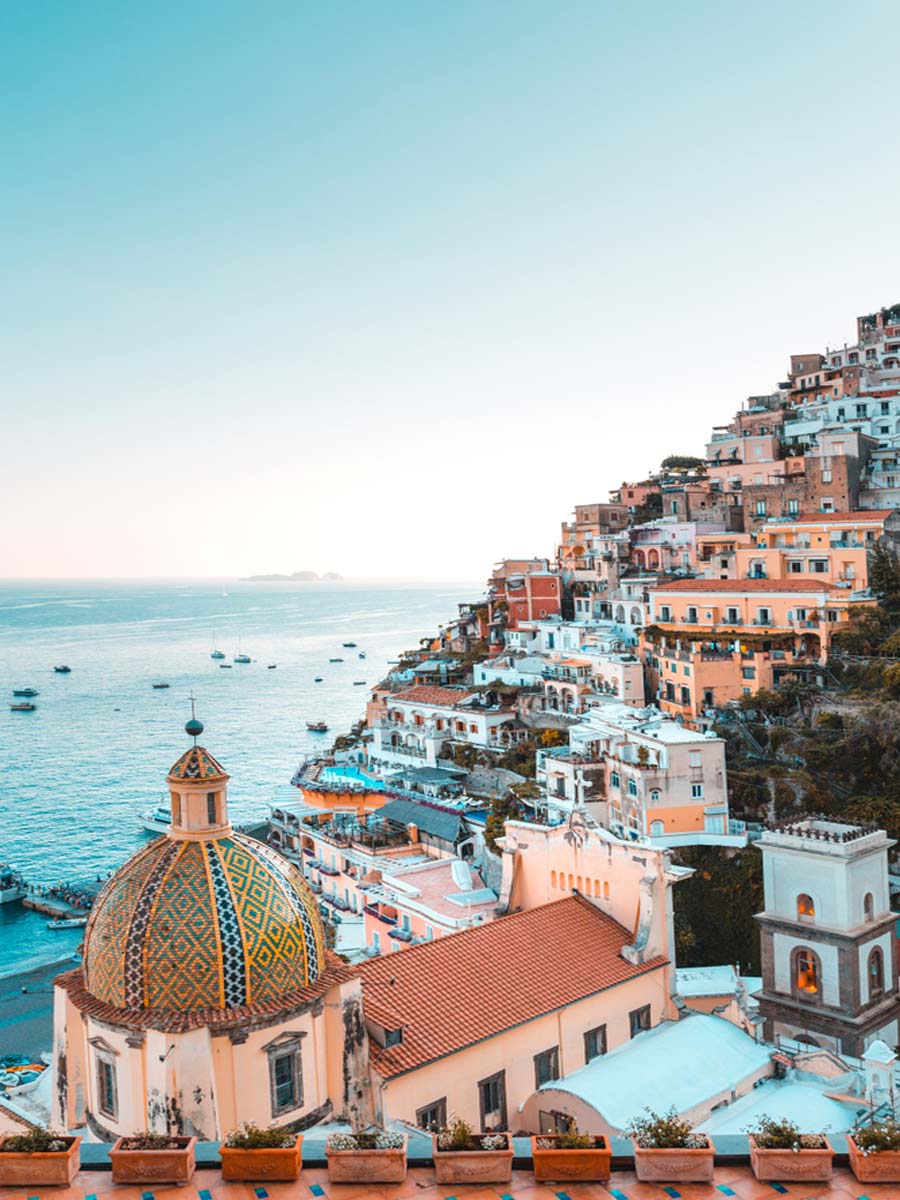 The place that inspires postcards, the Amalfi Coast features dramatic clifftop villages, pastel houses, and epic beaches.
Whether you're dreaming of a hike-filled honeymoon or a chilled-out vacay spent on the Amalfi Coast's soft sand, it's no wonder that this is our top recommendation for a European honeymoon.
Top Attractions
Ravello is, frankly, one of the best honeymoon destinations in Europe. Immaculate gardens and the breathtaking statues at Villa Cimbrone are must-sees.
Visit Positano, where you'll have every opportunity to post the perfect story on the 'Gram. Be sure to take in the beautiful buildings, beaches, and incredible cuisine.
Path of the Gods is a famous trail with incredible views of the Amalfi Coast.
Suggested Honeymoon Duration: 5-7 days
Suggested Stay: Casa Teodora
Venice, Italy
Best for Romance on the Canal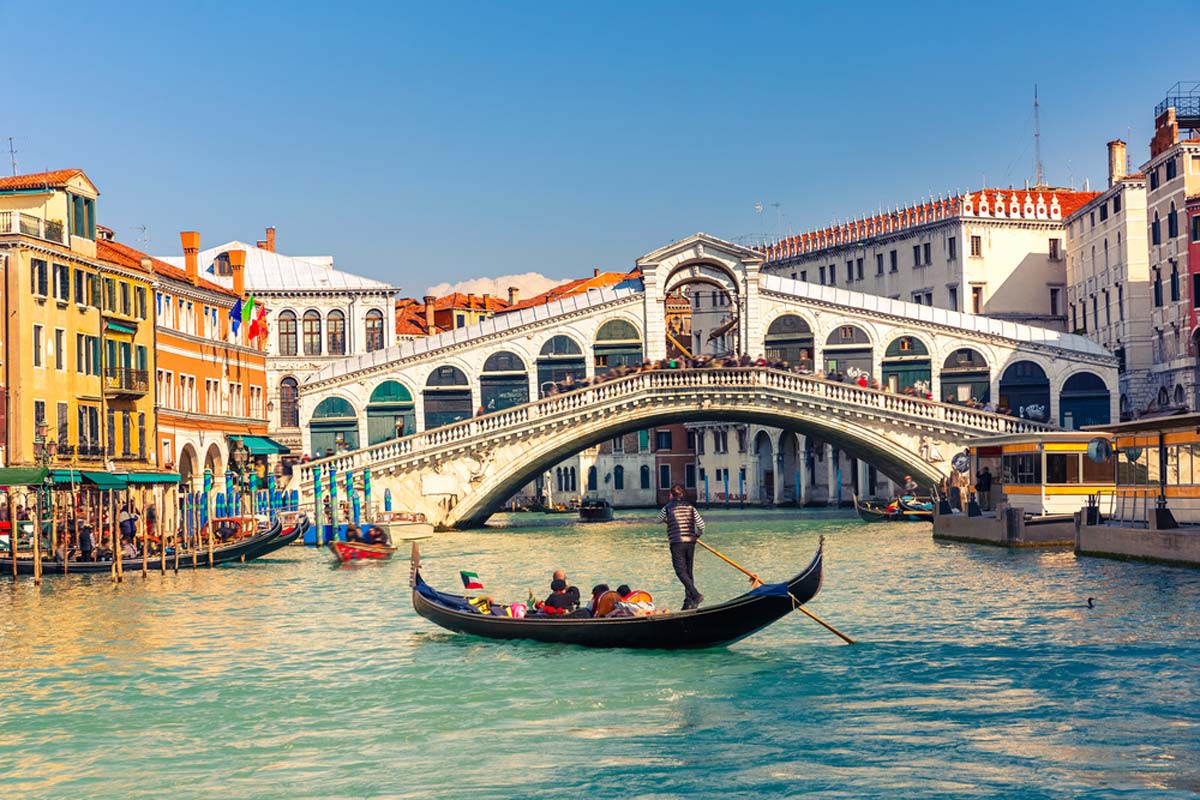 For many honeymooners, Venice is a place that comes immediately to mind when you think of the most romantic honeymoon destinations Europe offers.
From gondola rides along the canal to Baroque museums filled with ancient paintings, you'll quickly discover why Venice is one of the best honeymoon destinations in Europe.
Top Attractions
Take a guided ride down the Grand Canal, and keep an eye out for the Rialto Bridge – another iconic Venice landmark.
St. Mark's Square is one of Venice's most important cultural and social spaces.
Visit the nearby St. Mark's Basilica.
Suggested Honeymoon Duration: 5 days
Suggested Stay: Londra Palace, Venezia
Puglia, Italy
Best for a Quiet Honeymoon in Europe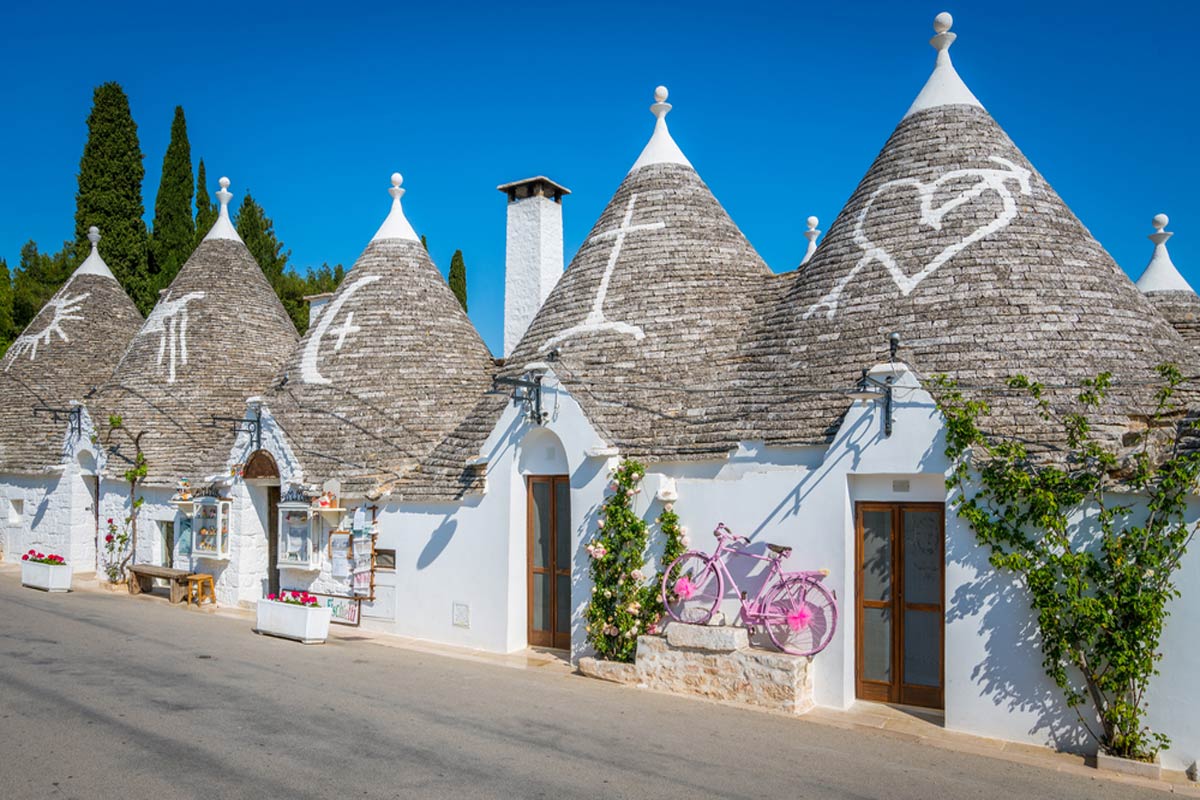 Want a European honeymoon that's a bit more low-key?
Situated along the "boot" of Italy, you and your partner can visit some smaller towns packed with impressive architecture, delicious eats, and marvelous coastline.
Top Attractions:
Polignano a Mare has it all. But swimming, cliff jumping, and octopus fishing as the most popular activities.
Salento – or the "heel" of Italy is a charming coastal town famous for its vibrant food scene and picturesque beaches.
Suggested Honeymoon Duration: 7-10 days
Suggested Stay: Antico Mondo Rooms & Suites
Lake District, UK
Best for a European Honeymoon in the Countryside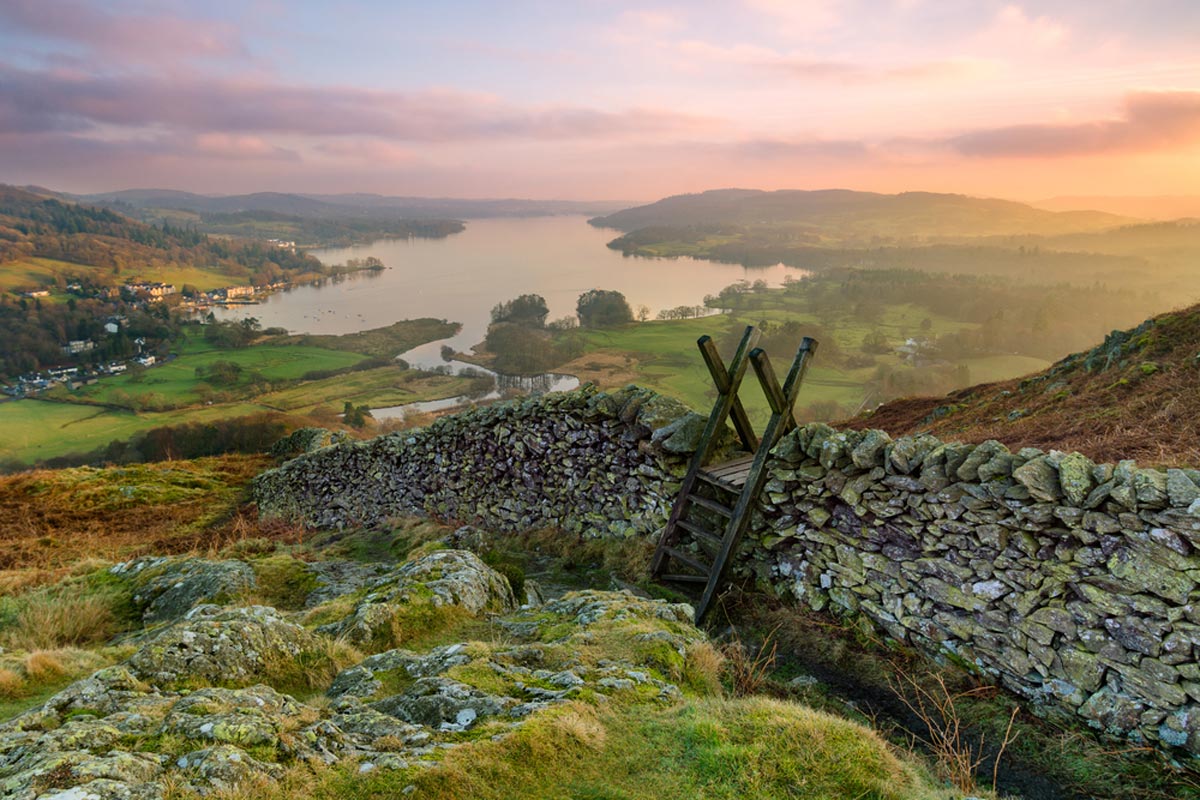 There's something magical about this picturesque mountain and lake region of Northwest UK.
The shades of green grasses and fells intermingle with the blue waters like amiable old friends.
No wonder the area was such an inspiration for literary greats like Beatrix Potter and William Wordsworth.
Top Attractions:
Visit the National Trust – Hill Top, where you'll see Beatrix Potter's former residence.
Take a ride on a historical steam train through the idyllic countryside on the Lakeside and Haverthwaite Railway.
Suggested Honeymoon Duration: 3-5 days
Suggested Stay: Whicham Hall
Rovaniemi, Finland
Best for a Winter Honeymoon in Europe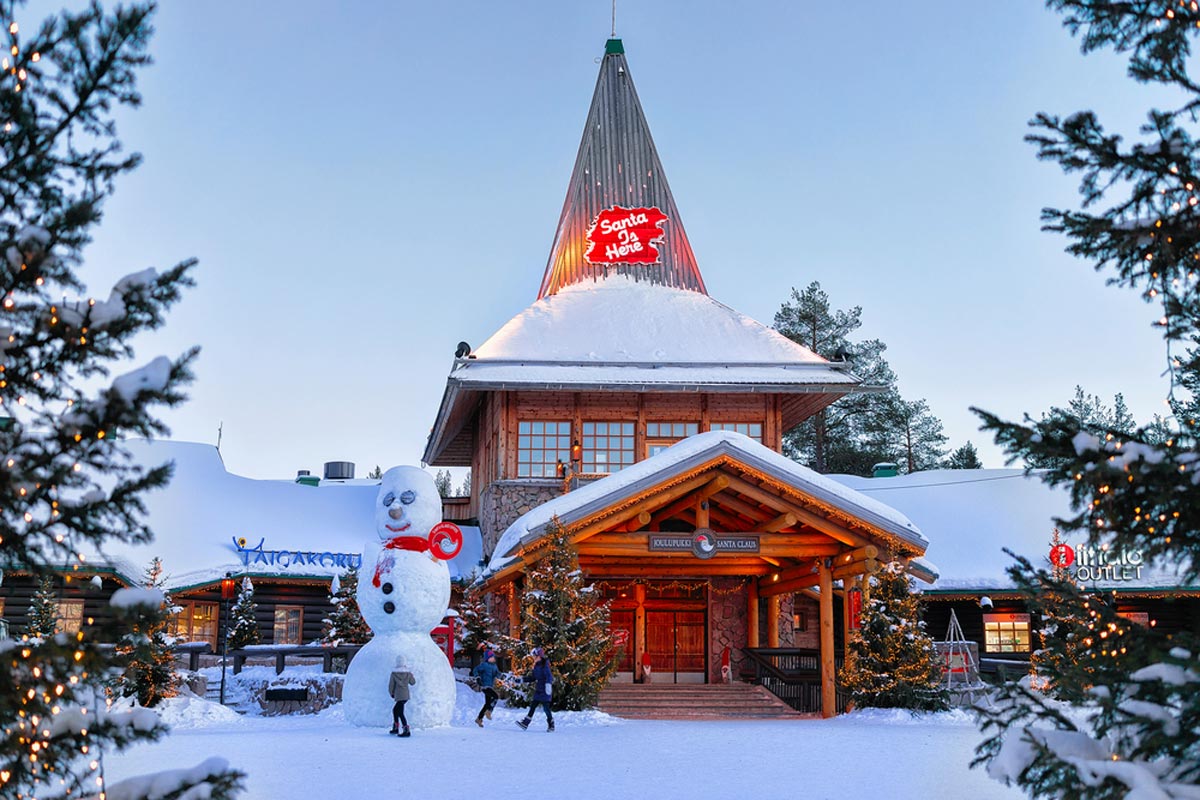 Finland's Rovaniemi is the place to go for your European Honeymoon if you can't get enough of cold weather fun.
You and your partner can embrace the snow, ice, and even feed reindeer in this winter wonderland.
Top Attractions:
Santa Claus Village is where you can celebrate Christmas all year long.
Grab a unique lunch at Kesärafla Summer Restaurant Sauna.
Suggested Stay: Arctic City Hotel
Paris, France
Best for a Traditionally Romantic Honeymoon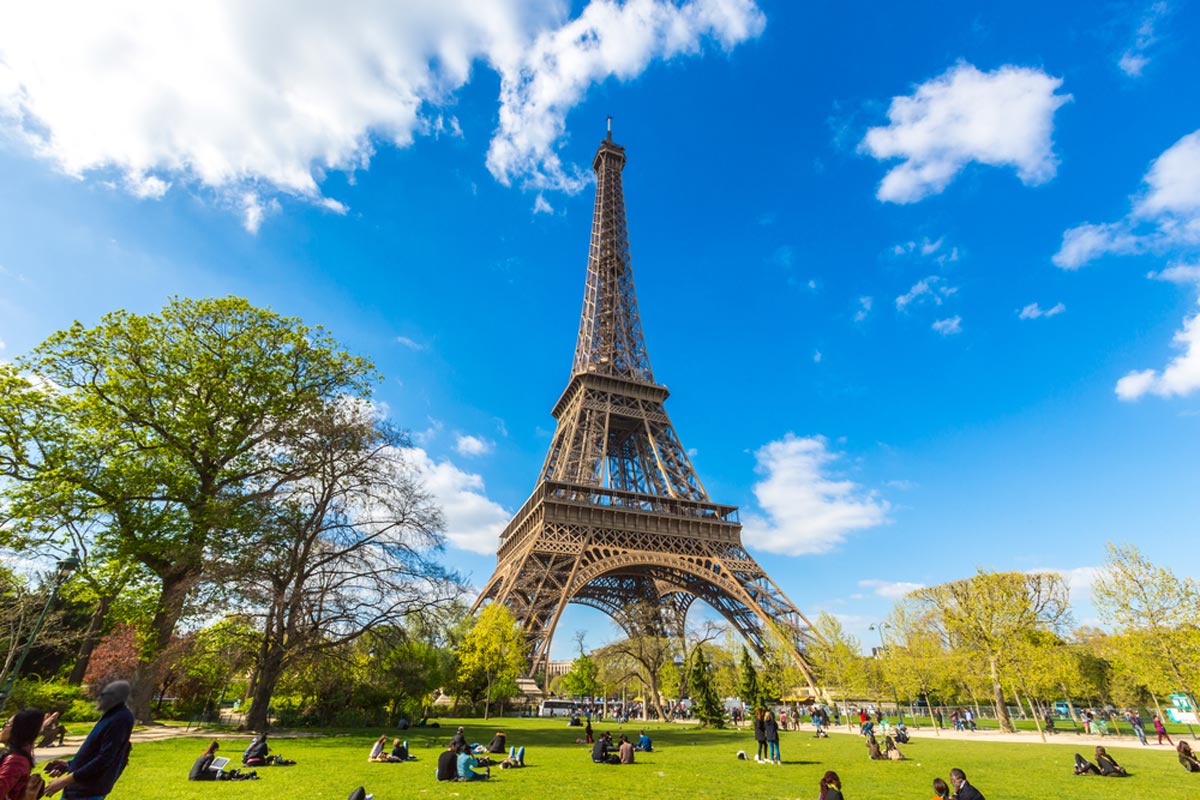 Want the best European honeymoon? Booking a trip to Paris is a good start.
Perhaps no city is a better fit for a honeymoon in Europe than Paris. The city of love is known for its romance, culinary delights, and culture-rich museums.
Top Attractions:
The Eiffel Tower is the most talked about landmark in Paris and has plenty of opportunities for 'Grammable moments.
Notre Dame Cathedral is an iconic European landmark set to reopen in 2024.
The Louvre Museum is a must-visit for even the most casual art fans.
Suggested Honeymoon Duration: 4 nights
Suggested Stay: Le Bristol Paris
Champagne, France
Best for Toasting to Your Future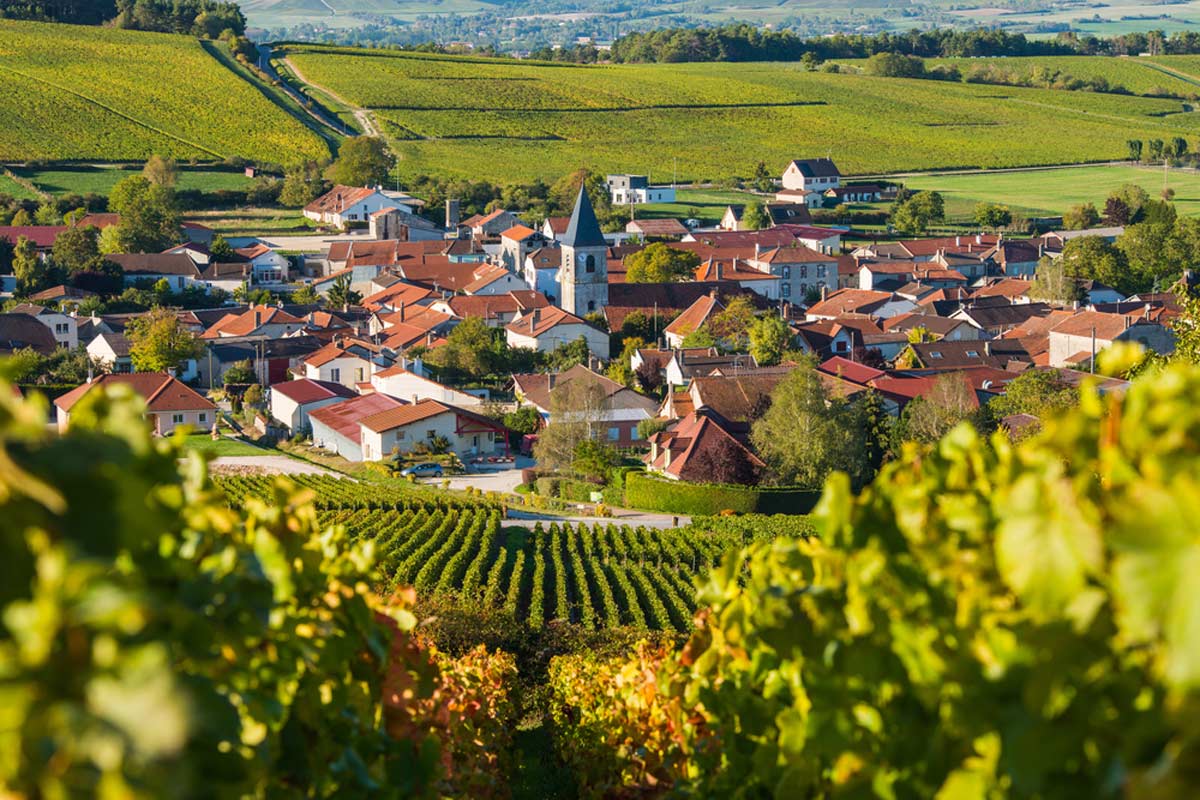 Want to extend your European honeymoon from Paris to another area of France? Champagne is less than 2 hours from Paris and well worth the drive.
What better way to celebrate your marriage than visiting where the wedding beverage classic was born?
Top Attractions:
Reims is the largest city in Champagne and home to some of the most famous wineries.
Troyes is a beautiful small town with stunning old-world architecture.
Take the Champagne trail to the region's best wineries.
Suggested Honeymoon Duration: 5-7 days
Suggested Stay: Loft Haut de gamme en Champagne
Sifnos, Greece
Best for a Greek Island Honeymoon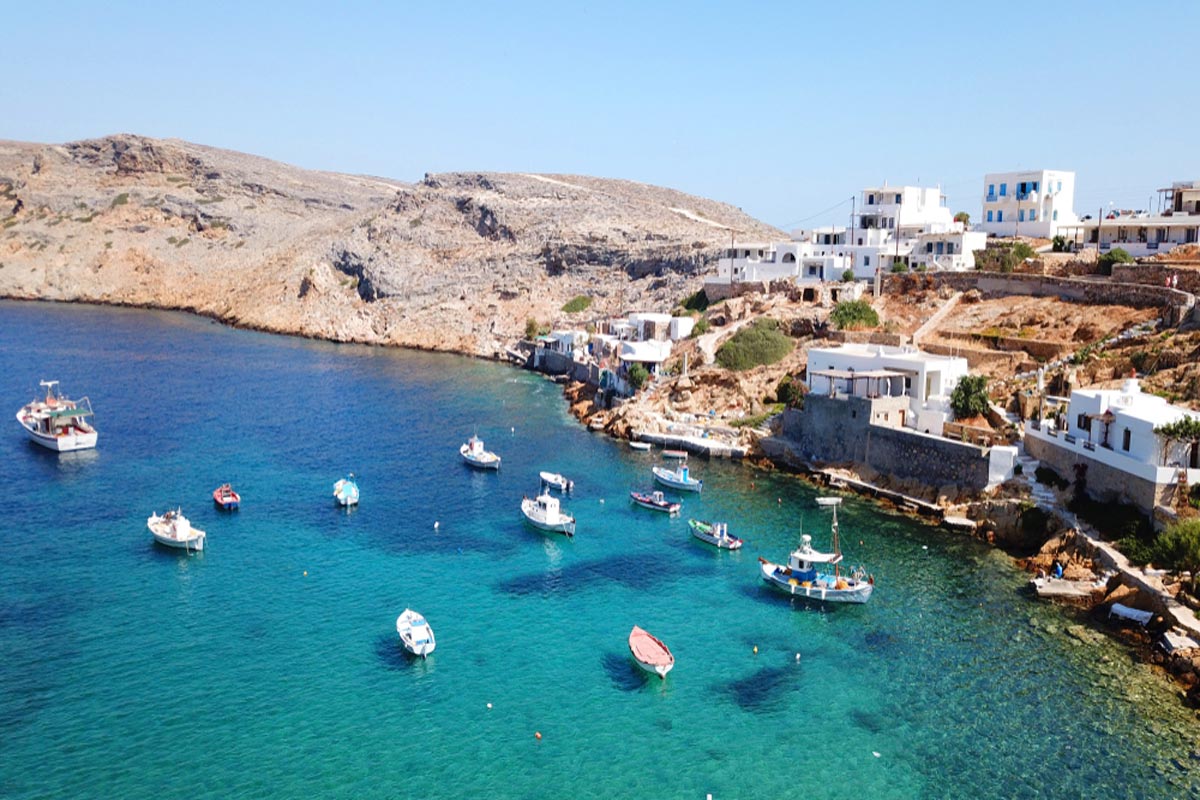 Want a honeymoon Europe trip to remember? Head to the Greek Island of Sifnos and see why it's one of the most celebrated locations in the world.
Excellent food, stunning scenery, and picturesque beaches await you.
Top Attractions:
The age-old town of Kastro is an archeologist's dream.
Church of the Seven Martyrs is a Greek Orthodox building nestled on a dramatic cliffside setting.
Platys Gialos will make even the most dedicated beachgoers feel thrilled.
Suggested Honeymoon Duration: 3-5 days
Suggested Stay: Nival Boutique Hotel
Santorini, Greece
Best for Romantic Sunsets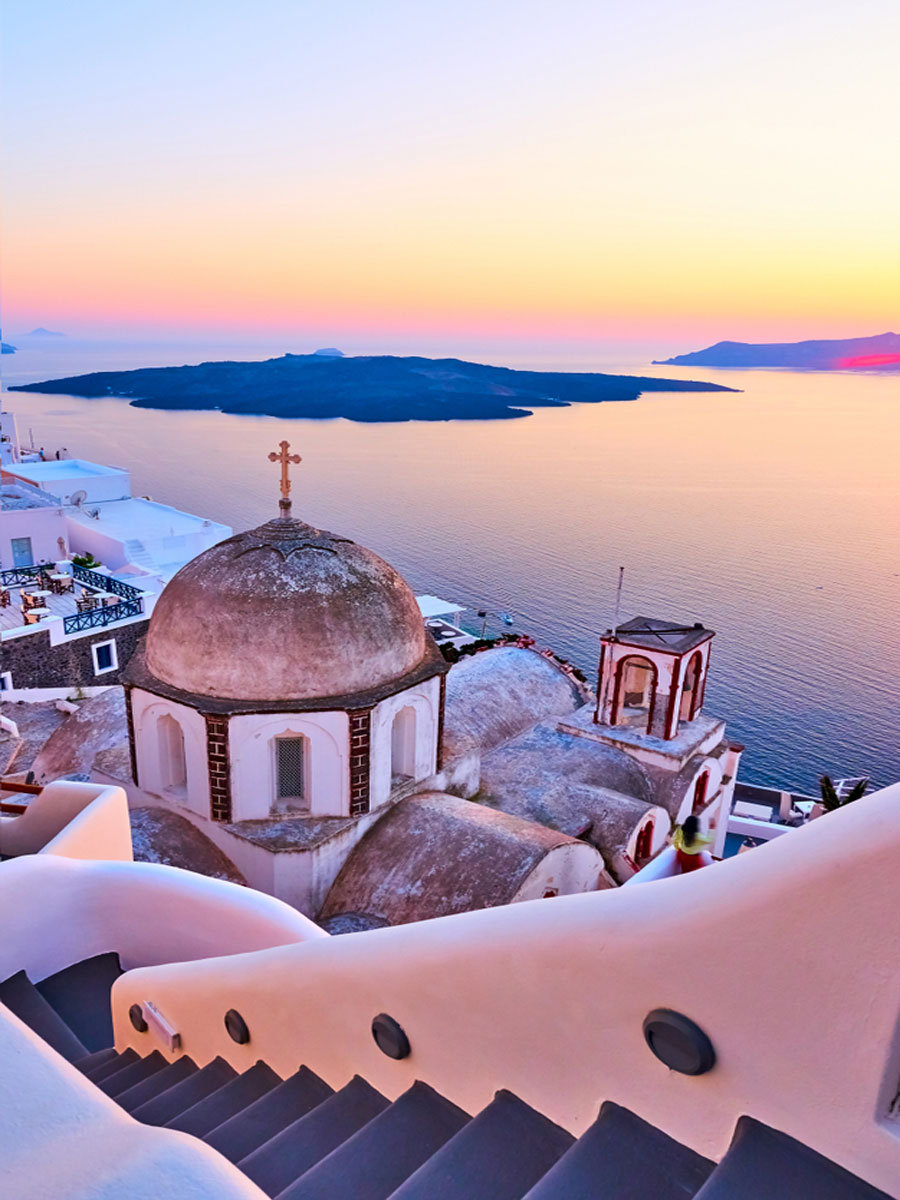 If you ask us, a Europe honeymoon itinerary should have awe-inspiring sunsets at the top of the list… And Santorini is the spot to see them.
Between the iconic white and blue buildings perched high above the Aegean Sea and the perfect beaches below, we think you'll love every minute of your European honeymoon.
Top Attractions:
Perissa is an excellent black sand beach with plenty to do at all times of the day.
Oia is the best place to catch a sunset on your European honeymoon.
Suggested Honeymoon Duration: 4 days
Suggested Stay: Black Diamond Suites
Slovenia
Best for New Adventures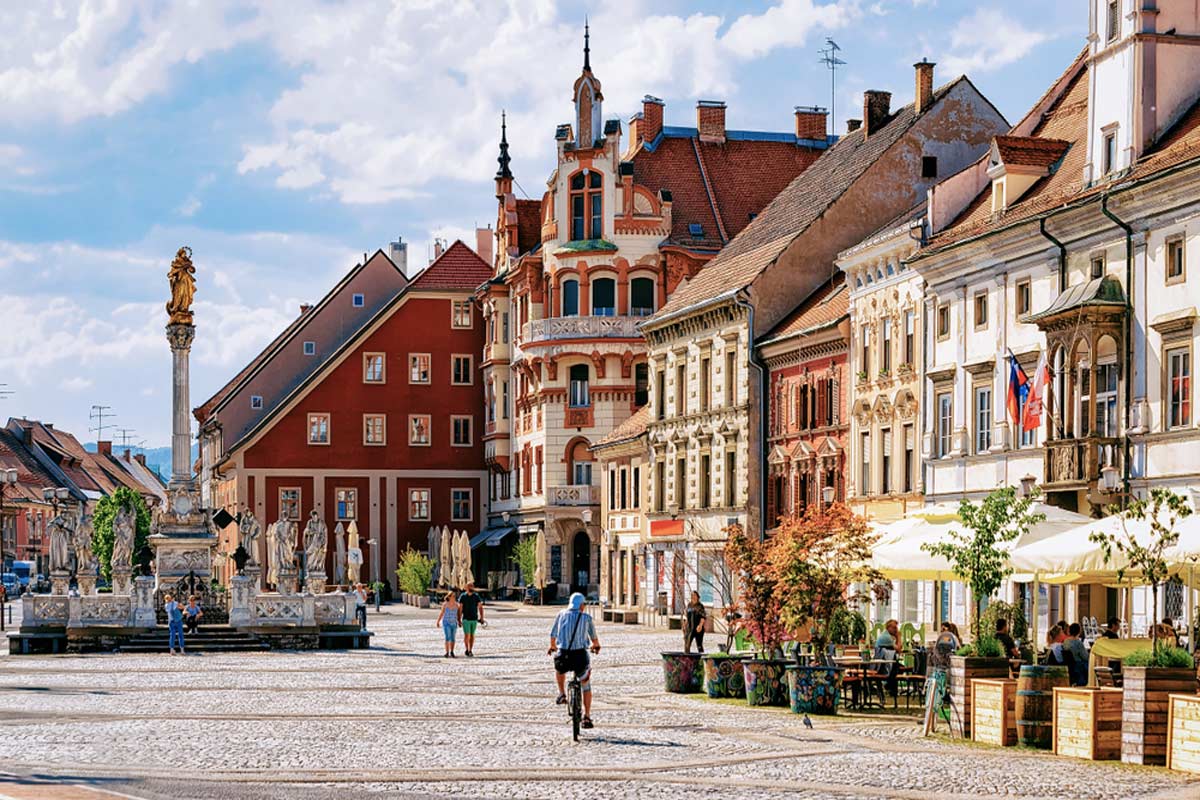 Slovenia isn't on the short list of most European honeymoon hot spots, but it should be.
Castles, glacial lakes, and excellent food are a few reasons Slovenia is gaining popularity with international travelers.
The capital, Ljubljana, is a romantic old city, and riding the funicular to the top of the castle will reward you with dreamy views.
Top Attractions:
Lake Bled is a stunningly beautiful location worth the trip by itself.
Predjama Castle looks like something straight out of Game of Thrones – and we're into it.
Suggested Honeymoon Duration: 5-6 days
Suggested Stay: Hotel Grad Otočec – Relais Chateaux
Seville, Spain
Best for a Honeymoon in Spain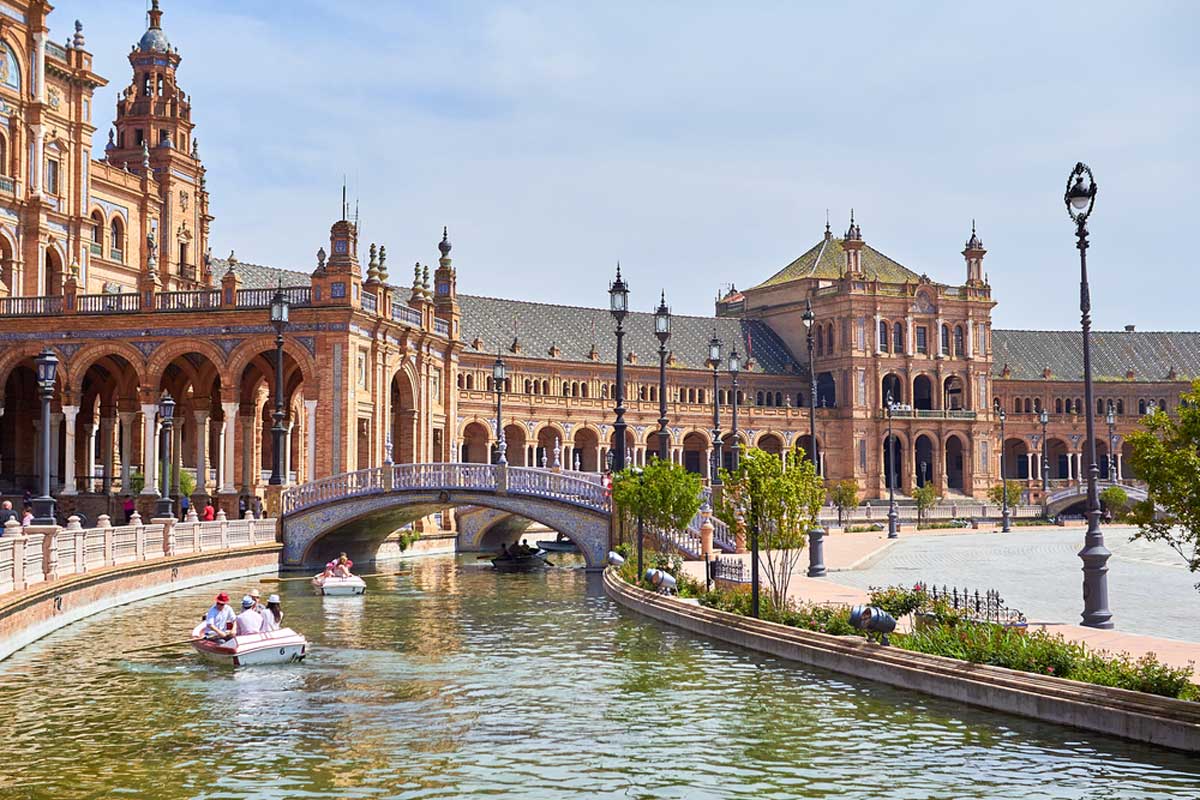 If you want a taste of Spain's culture, history, and architecture – Seville is the perfect place to take a European honeymoon.
The Spanish city is famous for Flamenco dancing, architecture dating back hundreds of years, and delicious cuisine.
Top Attractions:
Royal Alcázar of Seville is a UNESCO World Heritage Site and perhaps the most famous building in Seville.
Setas de Sevilla is a modern architectural site that is nothing short of amazing.
Visit the annual flamenco dancing festival Bienal de Flamenco.
Suggested Honeymoon Duration: 4-7 days
Suggested Stay: Hotel Alfonso XIII, a Luxury Collection Hotel, Seville
Duoro Valley, Portugal
Best for Visiting an Ancient Wine Region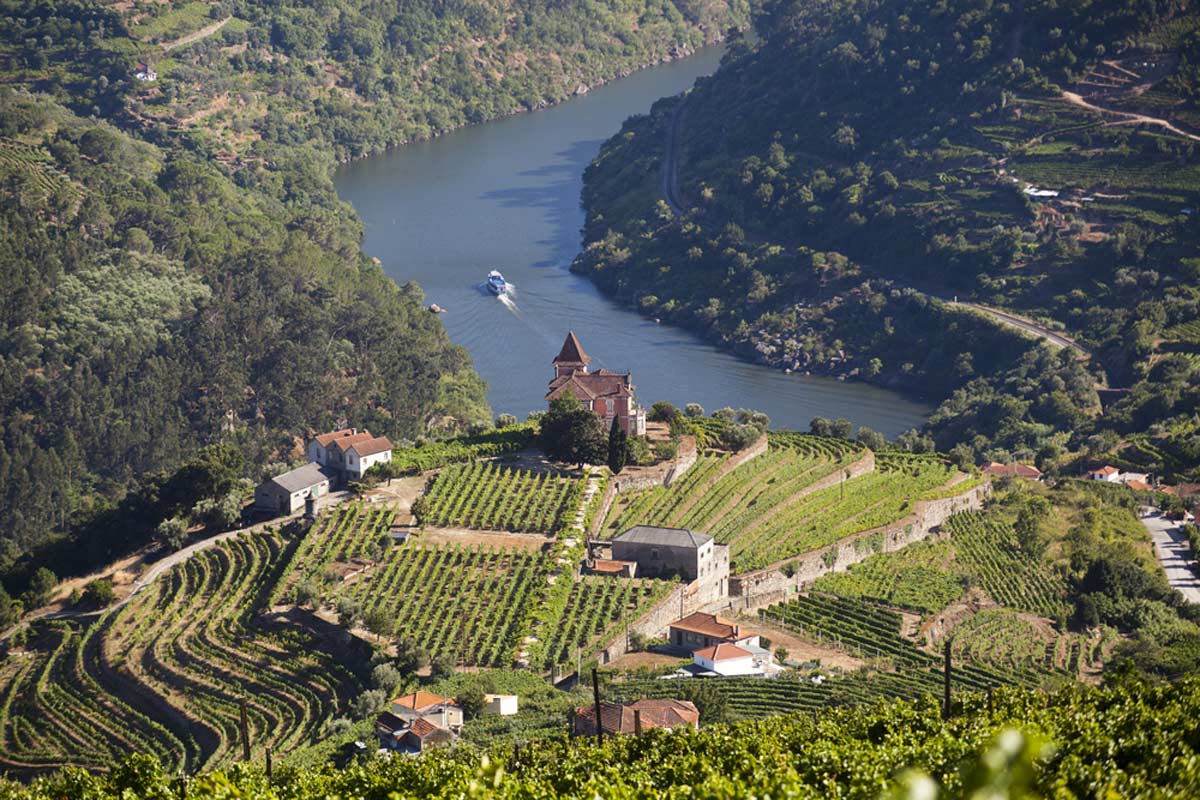 Portugal produces some of the finest wines in the world – and you can often experience them for much less than in Paris or Italy.
The scenery in the Duoro Valley is also rich, with picturesque rolling hills overlooking the gorgeous river below.
Top Attractions:
Check out the Prehistoric Rock Art Sites in Côa Valley.
Taste wines at Quinta do Crasto.
Kayak down the Duoro River.
Suggested Honeymoon Duration: 7-10 days
Suggested Stay: The Vintage House – Douro
Lisbon, Portugal
Best for Urban Hiking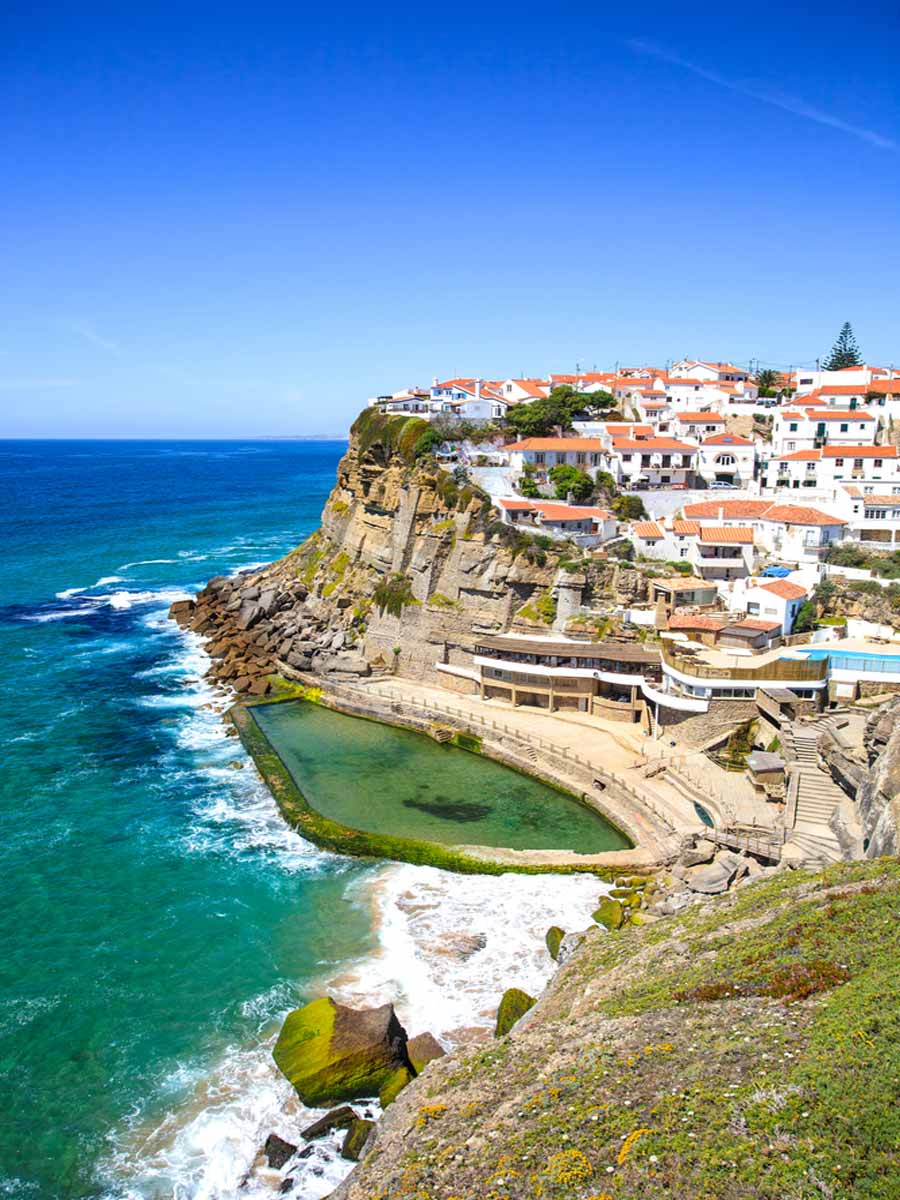 We love the idea of a Europe honeymoon itinerary that involves hiking, especially if it means window shopping and snacking along the way.
Lisbon is a joy to walk around while admiring photo-worthy street art, winding hills, and old buildings practically spilling centuries-old stories.
Top Attractions:
Alfama is an enchanting neighborhood to wander or take the tram.
Visit Belém for the famous castle on the Tagus River and the delicious namesake Pastel.
Suggested Honeymoon Duration: 5-7 days
Suggested Stay: As Janelas Verdes Inn
Brussels, Belgium
Best Honeymoon for a Unique Experience
Brussels might seem like an unusual honeymoon destination, but we can't recommend it enough.
An unlikely hero for all things romantic, Brussels is filled with great food, museums, and lovely places to take a walk with your partner.
Top Attractions:
Grand Place is one of the most notable historical centers in the world.
The Magritte Museum is the place to see the famous Belgian artists' work.
Don't forget to shop at the impressive Galeries Royales Saint-Hubert.
Suggested Honeymoon Duration: 3 days
Suggested Stay: Juliana Hotel Brussels
Iceland
Best for Watching the Northern Lights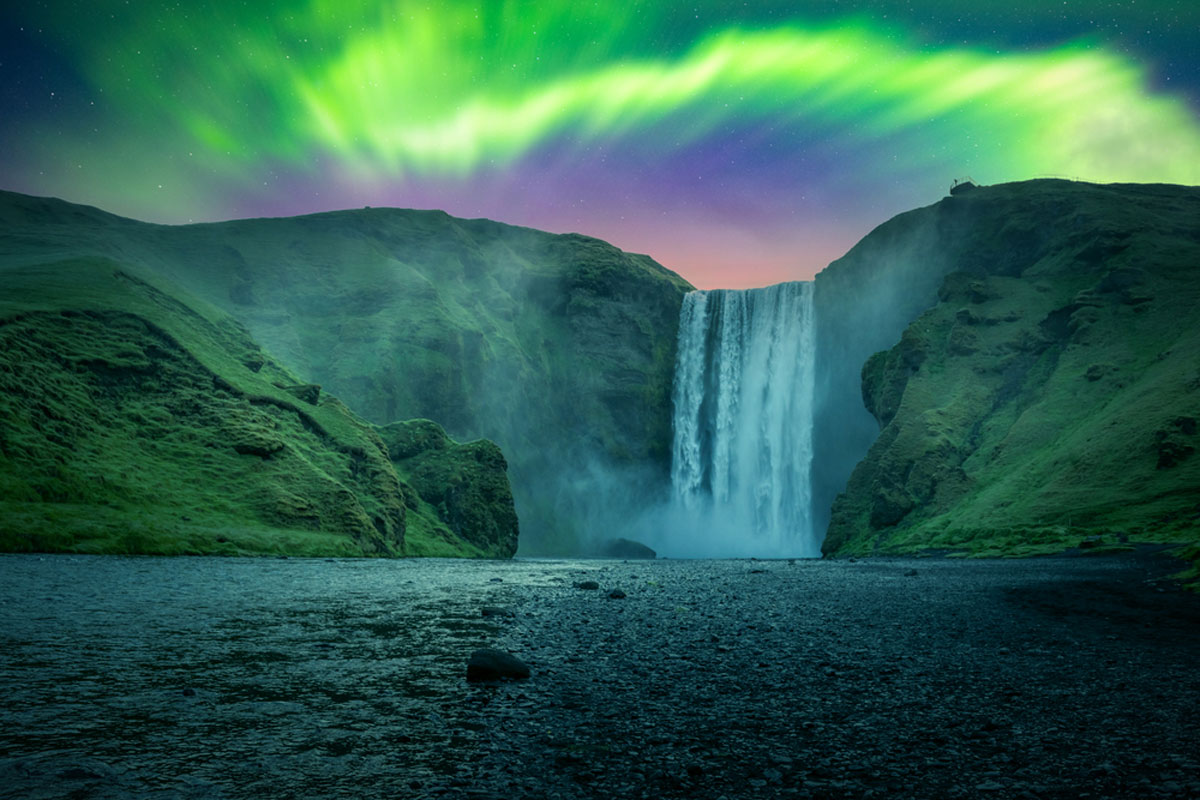 Dreaming of a winter honeymoon in Europe? Iceland is the place to choose if you are into cooler weather and want to see the Northern Lights on your unforgettable romantic trip.
Hesitant to brave the cold? Not to worry; there are plenty of luxury resorts, spas, and restaurants to warm up together.
Top Attractions:
The Blue Lagoon is the geothermal spa you didn't know you needed in your life.
Dettifoss waterfall is one of the most stunning natural spectacles you can find on a European honeymoon.
Suggested Honeymoon Duration: 7-10 days
Suggested Stay: Golden Circle Glamping – Luxury Domes
Best Honeymoon Hotels & Resorts in Europe
Casa Teodora – Positano
Positano
$$$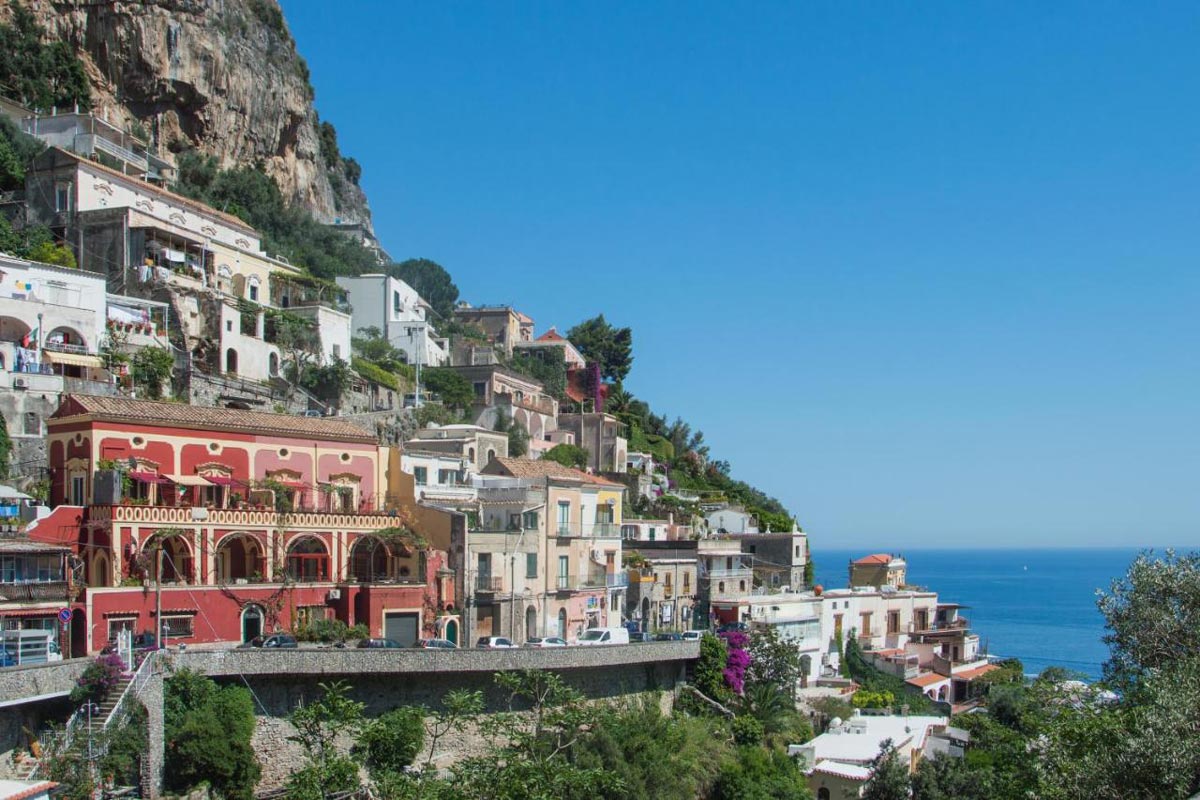 Best for a Honeymoon on the Amalfi Coast
Want the perfect place to stay on the Amalfi Coast? We have a tip for you – stay in the idyllic town of Positano. And Casa Teodora – Positano is an ideal spot for your honeymoon in Europe.
You won't have a single want with everything from a dishwasher to fully stocked toiletries waiting for you in your apartment.
Settle in and let the magic of Positano do the rest – with mountain, ocean, and urban vistas right outside your windows.
On your honeymoon in Europe, you can feel the magic of the Amalfi Coast and explore the city just outside your doorstep.
Londra Palace Venezia
Venice
$$$
Best for a Honeymoon in Venice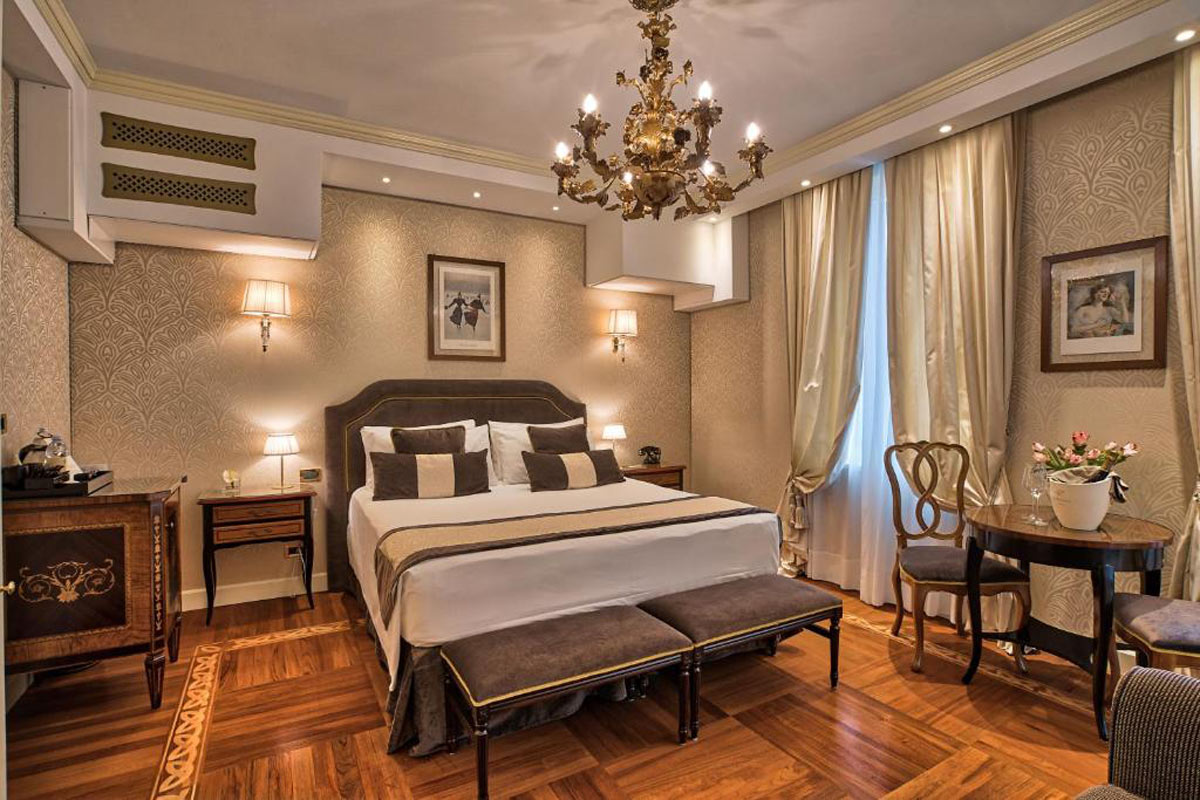 Each room in the five-star Londra Palace Venezia feels like a unique display of Venetian style meant exclusively for the particular space.
Italian marble accented bathrooms, linens and decorative pillows made with the finest fabric, and carefully selected furniture to match each room's unique traits are all evidence of the thought and care that go into the decor.
Elegance and luxury aren't just in the physical design of this grand hotel; they're also evident by the hotel staff.
The bar and restaurant (with a wow-inducing view) serve food and drinks to make your honeymoon in Europe one to remember.
Le Bristol Paris
Paris
$$$
Best for a Luxurious Honeymoon in Europe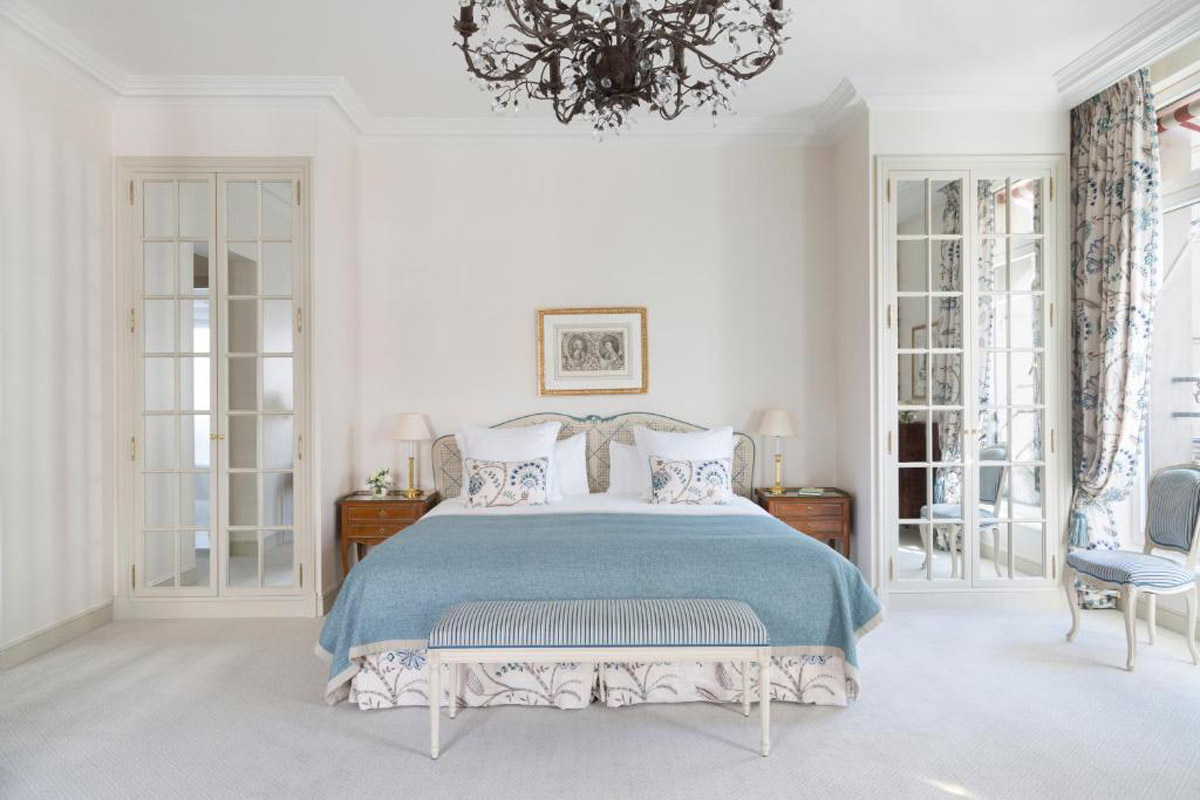 How do you make your European honeymoon in the "city of love" even more romantic? Book the Terrace Suite with Outdoor Spa at Le Bristol Paris.
Why should you upgrade to this room with an in-room Jacuzzi at one of the best luxury honeymoon hotels Europe offers? Where do we begin…?
Every detail of the rooms, restaurants, and outdoor spaces is nearly perfect.
But the Terrace Suite's outdoor spa is the star of the show, with a private garden rooftop space with a hot tub for you and your spouse to enjoy.
Want to make it a night to remember? Three-Michelin-star chef Eric Frechon can send dinner to your private dining room for one of the finest meals you'll have on your honeymoon in Europe.
As Janelas Verdes Inn
Lisbon
$$
Best for Impressive Views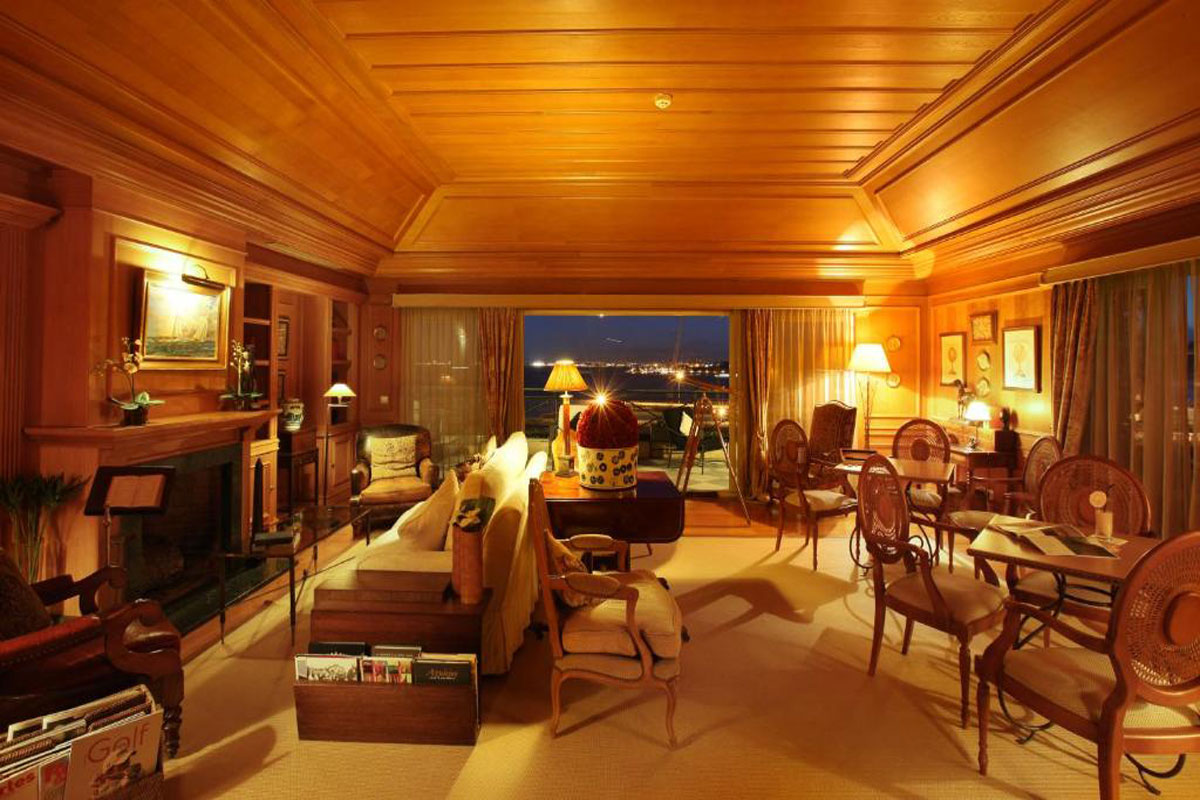 Located on a quiet stretch of Lisbon that's lesser known to tourists, As Janelas Verdes Inn is one of Europe's perfect honeymoon destinations.
The rooms are comfortable and classic. Minimally decorated but well-appointed, they have the traditional boutique hotel feel that conveys class in the most casual of ways.
Look out at the streets below from your window, or head upstairs to perhaps the most impressive area of the boutique hotel. The Library Bar has the appearance of a private residence with warm wooden accents from floor to ceiling.
Take your drink out to the attached balcony and look at the Tagus River views at what may be the best honeymoon Europe offers in Lisbon.
Hotel Grad Otočec
Slovenia
$$
Best for a European Honeymoon in a Castle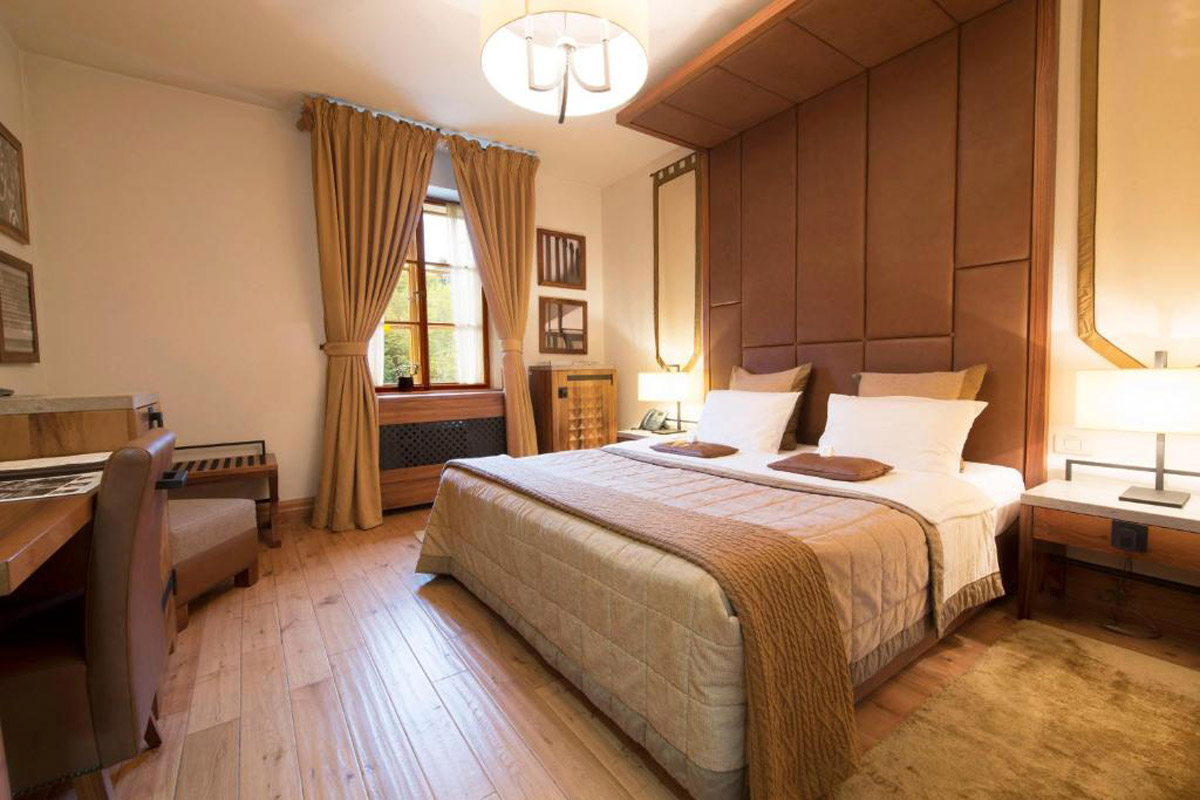 Looking to stay in a castle older than your great, great… great (ok, we've lost count) grandparents?
The incredible European honeymoon destination of Hotel Grad Otočec is a resort in a castle dating back to the 1200s. In fact, it's so old that the history of the location and original tenants is not exactly clear.
But recent renovations make this feel anything but ancient. Rooms look surprisingly modern and elegant, with gorgeous beds and furnishings.
The highly regarded restaurant and an indoor swimming pool make your stay on the spectacular inlet property even more pleasant. The charming hotel is among the most romantic European honeymoon destinations you'll find.
Europe Honeymoon: Map
European Honeymoon Guide: Read Next