Searching for the best honeymoon Airbnb? Here's everything you need to know about booking the vacation rental of your dreams.
We know that choosing the perfect location for your post-wedding getaway is a large part of planning your honeymoon. Nowadays, many couples forgo the option of fancy hotels or all-inclusive resorts for something a bit more homey.
Whether you're looking for the most romantic Airbnb available or want something dialed down, it's crucial to consider numerous factors before booking your stay.
But, don't worry. We've written this helpful guide to answer all your questions and give you a quick look at some of the best honeymoon Airbnbs for your upcoming holiday.
Let's go.
What You Should Consider When Choosing a Honeymoon Airbnb
Location: Beachfront, City Center, Secluded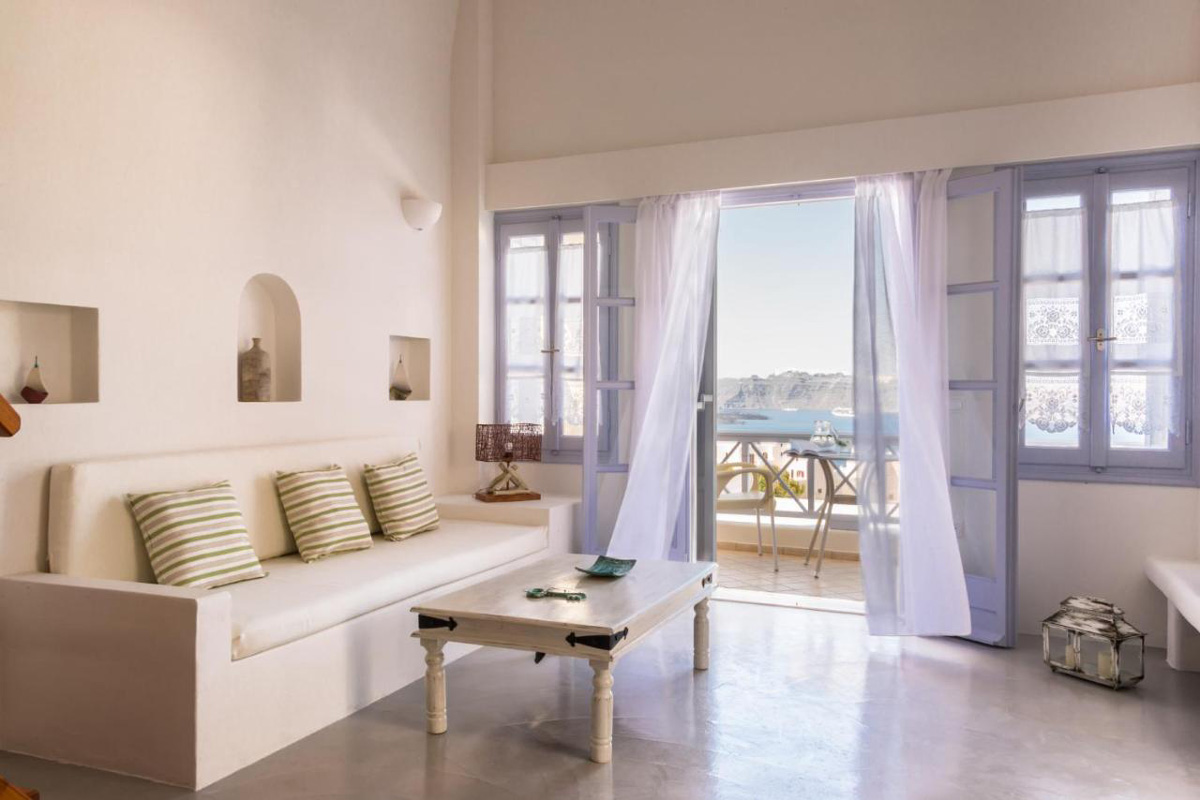 You and your fiance are gearing up for your big day, so don't forget to plan your honeymoon. Before booking your Airbnb honeymoon location, you'll need to discuss exactly where you want to go.
Looking for an overwater bungalow on a tropical island? Or maybe you want an apartment in a city center filled with character?
Whether you fancy staying in a secluded honeymoon Airbnb in Colorado or a lavish beachfront villa in Mauritius, you'll want to discuss the important details beforehand.
Amenities: Pool, Hot Tub, Kitchen, Etc.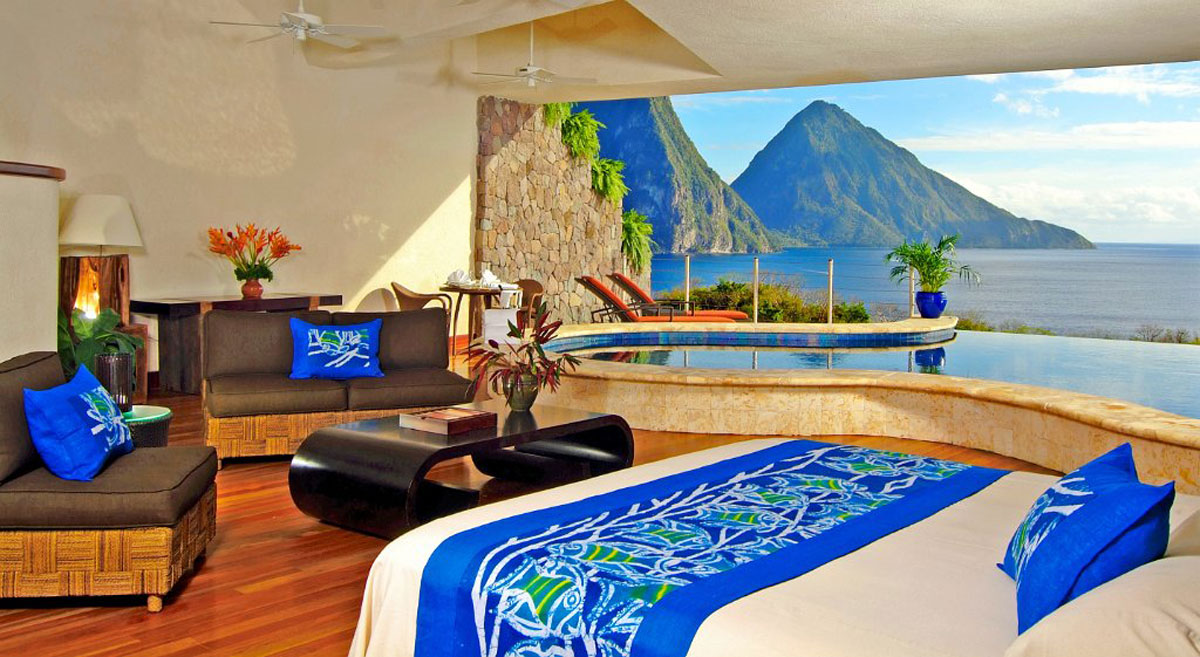 Check the fine print before booking your honeymoon Airbnb. Narrow in on what's important to you and add a private pool, hot tub and kitchen amenities to your filter before you search.
Privacy: Standalone Property or Shared Space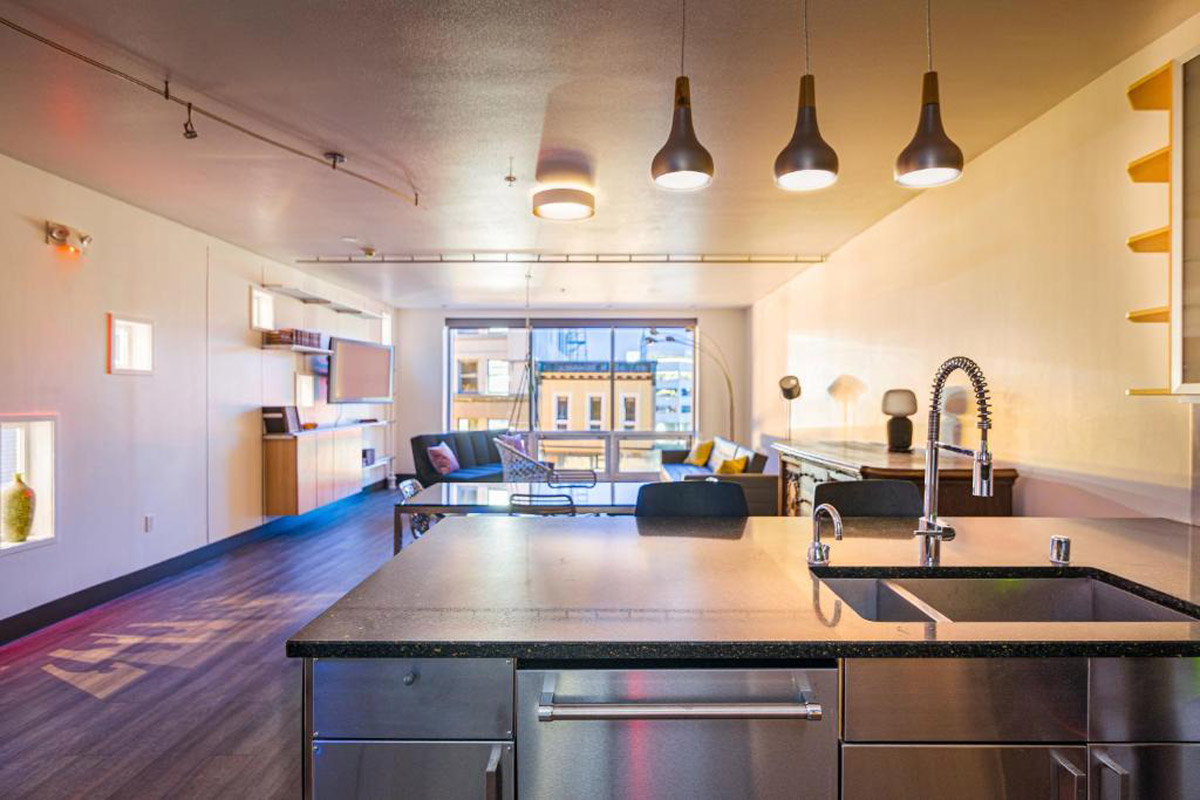 One thing we can't stress enough is to verify if you're getting your own private space for your honeymoon Airbnb.
Some couples might not mind sharing a 2br home with a stranger, but others prefer saving the cash by renting a room. Either way, decide what you want, and be sure to include it in your filters.
Budget: How to Find a Honeymoon-Worthy Airbnb Within Your Budget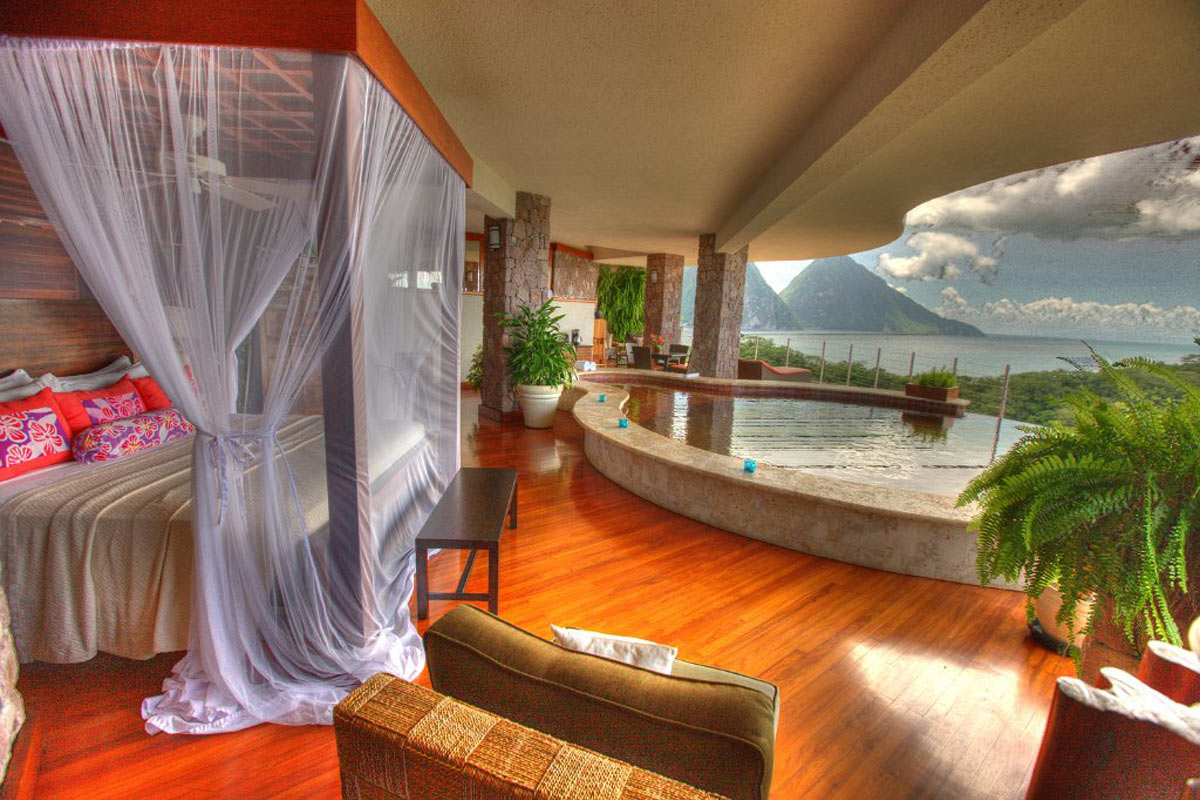 Airbnb honeymoon packages are popular for couples who want a unique and alternative escape, often at a surprisingly reasonable price.
There are honeymoon Airbnbs for nearly any budget, so decide how much you want to set aside from your honeymoon fund before beginning your search.
Reviews: How to Use Reviews to Make an Informed Decision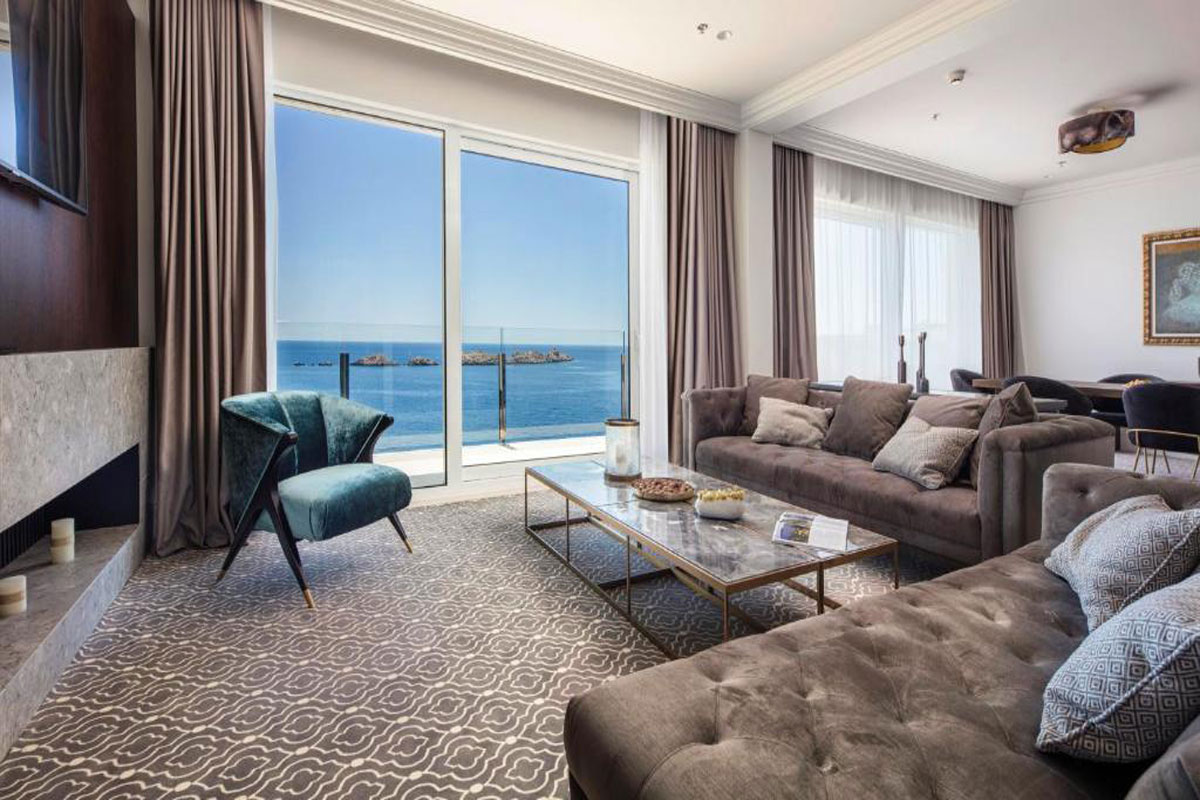 Choosing the best Airbnb for a honeymoon is much easier when you see what other couples think. Scan through the reviews and read them through the lens of similar travelers – paying attention to what they liked and how it stacks up alongside your needs.
Reviews are there for a reason. Use them to find the best honeymoon Airbnbs.
Top Honeymoon Airbnbs
Dreamy Greek Escape, Greece – Overall Best Honeymoon Airbnb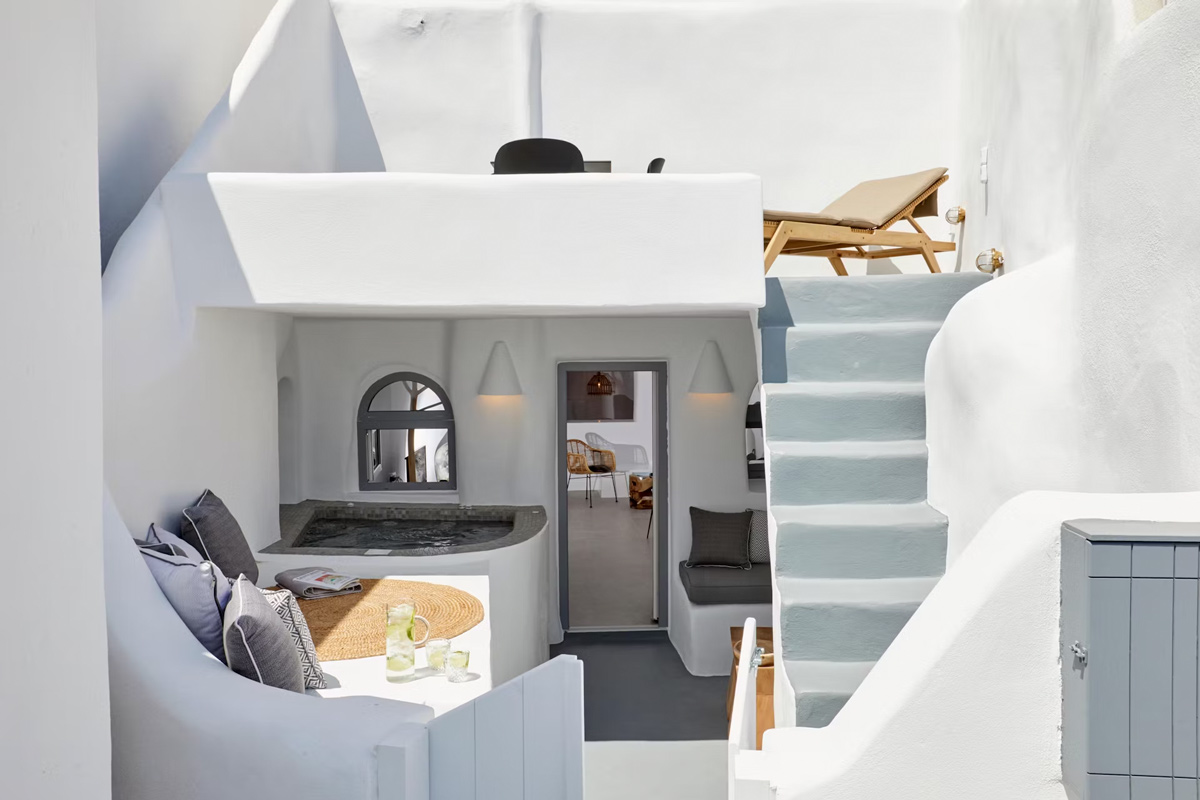 For a quintessential honeymoon, look no further than this Santorini Airbnb. Despite being a traditional cave home, you've got plenty of space for two – and the design is, quite simply, stunning.
We're talking about calming neutral tones with rattan accents, along with some (surprisingly) high ceilings and hand-crafted touches.
Agios Nikolaos is a mere 50m away, so incredible views are all but guaranteed – though your private balcony is another place where you can marvel at the sparkling Aegean Sea as you toast to the rest of your life together.
Oh, and did we mention that you have a private hot tub? Happy days.
Eiffel Tower View Apartment in Paris, France – Best For a Romantic Getaway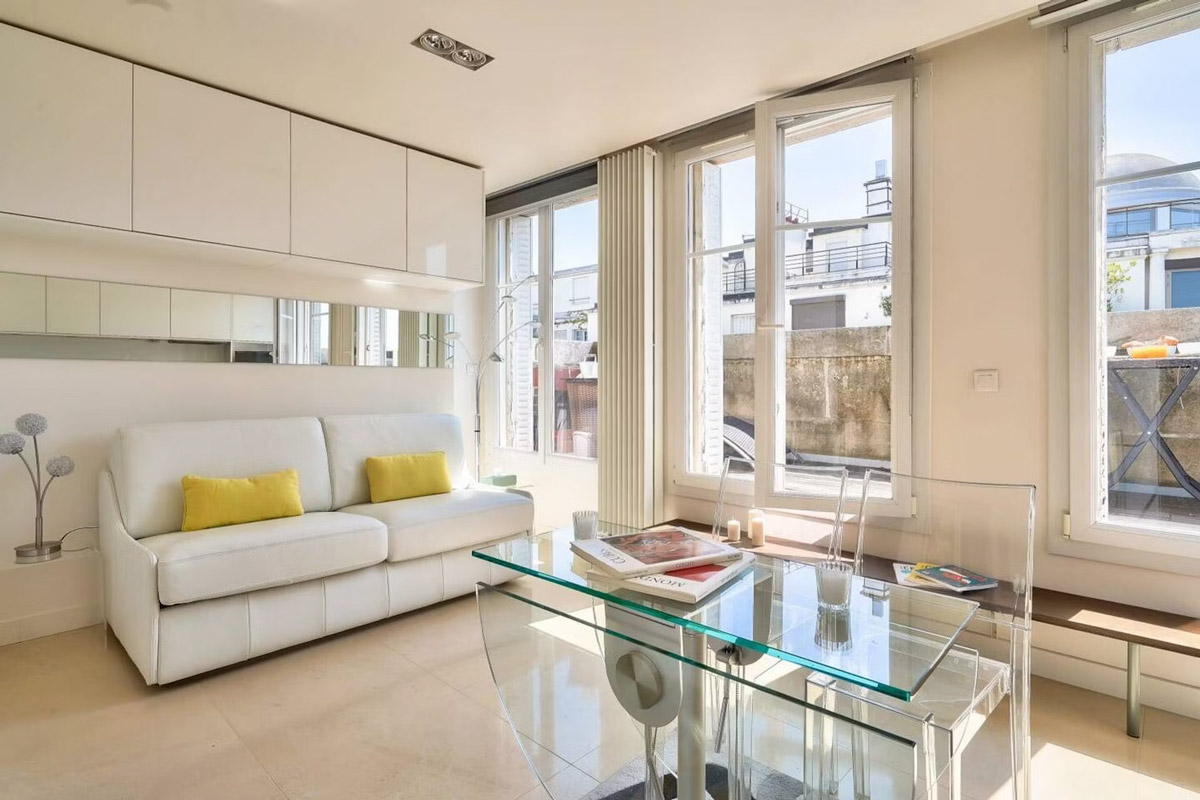 We can't quite think of a more romantic location that the Eiffel Tower. And this Airbnb has a direct view of it.
This Airbnb might be on the smaller side of things, but space is a premium in Paris – and this space is perfectly decent for two. You've got separate living and sleeping quarters with a tiny kitchen and rather large balcony. Throughout, the decor is serene; mainly white with splashes of turquoise.
But the real reason to stay here is for its location. Explore the city's top sights before heading back to catch the Eiffel Tower sparkle from your private balcony (on the hour, every hour, from sunset FYI).
Ivory & Gold Pad, Dubai – Best For a Luxury Honeymoon Airbnb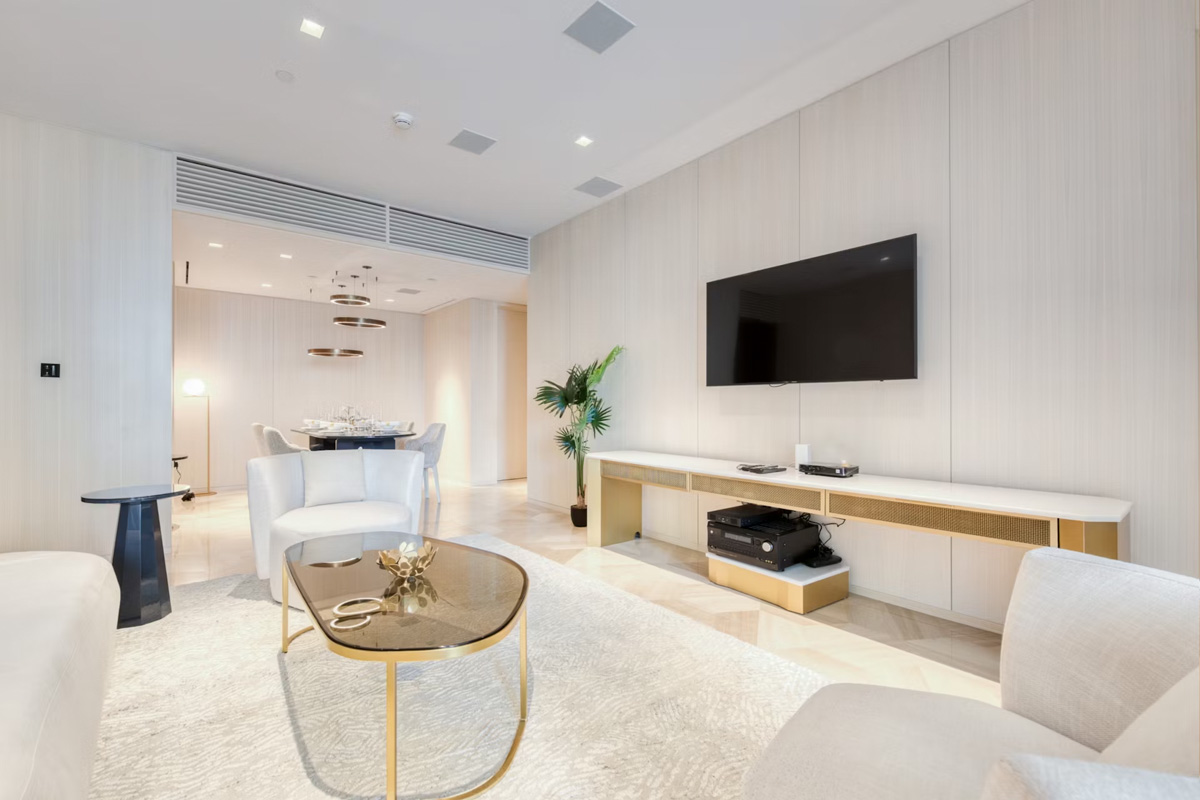 Opulence and luxury are just two of the fancy words that come to mind when perusing this stunning Dubai honeymoon Airbnb. Situated on the man-made Palm Jumeirah island, this home is filled with elegant furnishings – the majority of which are bespoke.
Admire sunset views over the Persian Gulf on your private balcony, or cuddle up inside in your spacious open-plan living room.
You're only a short walk from the beach or, if that seems like too much effort, you've also got access to the building's facilities. Of which, there are plenty – landscaped gardens, roof terraces, swimming pools and outdoor Jacuzzis are all included.
Rocky Mountain Treehouse, Colorado – Best For a Rustic Honeymoon Airbnb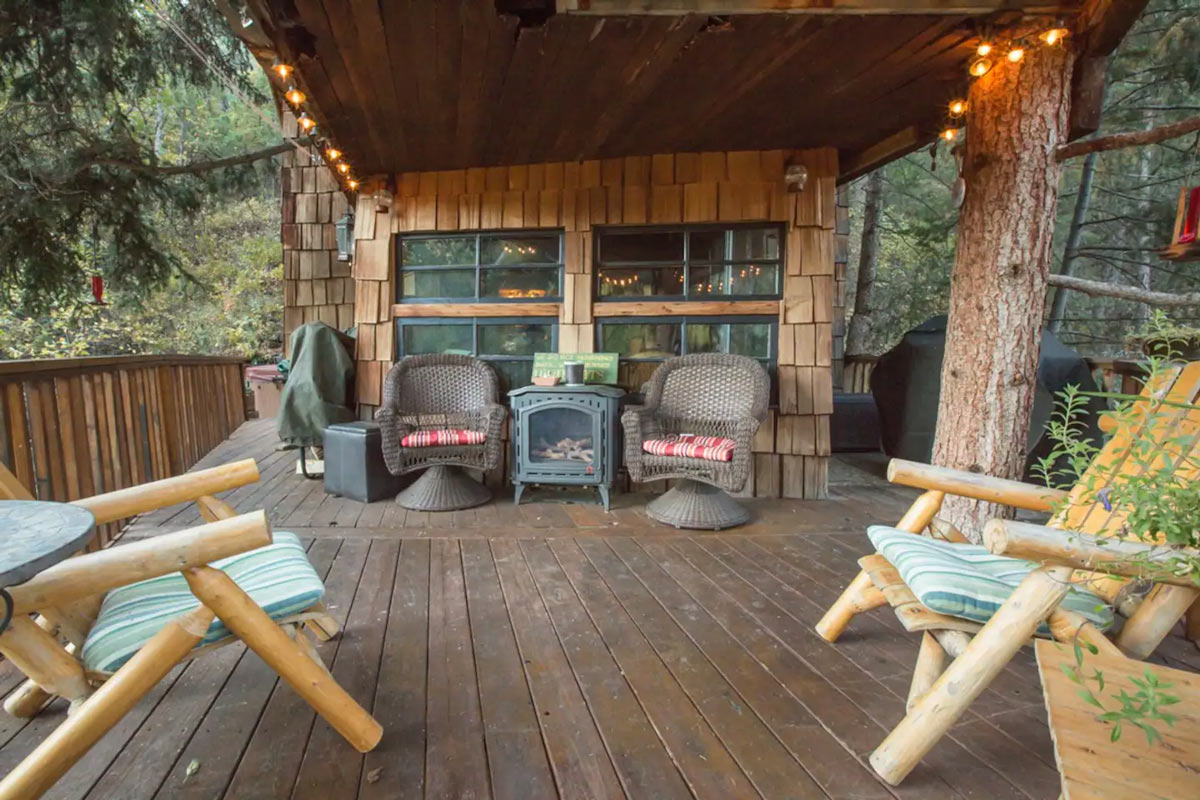 The idea of a trip to Colorado is near and dear to us, and we found one of the most delightful honeymoon Airbnb listings if you're planning a romantic getaway in a cabin.

Rocky Mountain Treehouse isn't any ordinary cabin in the woods – the 2 bedroom log cabin is perched high up above Cattle Creek in Carbondale (just outside the idyllic resort town of Aspen).

Spend your days on the large private balcony in a hammock before heading inside on cooler nights and enjoying the wood-burning fireplace in this rustic yet charming honeymoon Airbnb in Colorado. You can thank us after you return home.
Two-Bedroom Coastal Villa, Menorca – Best For a Secluded Honeymoon Airbnb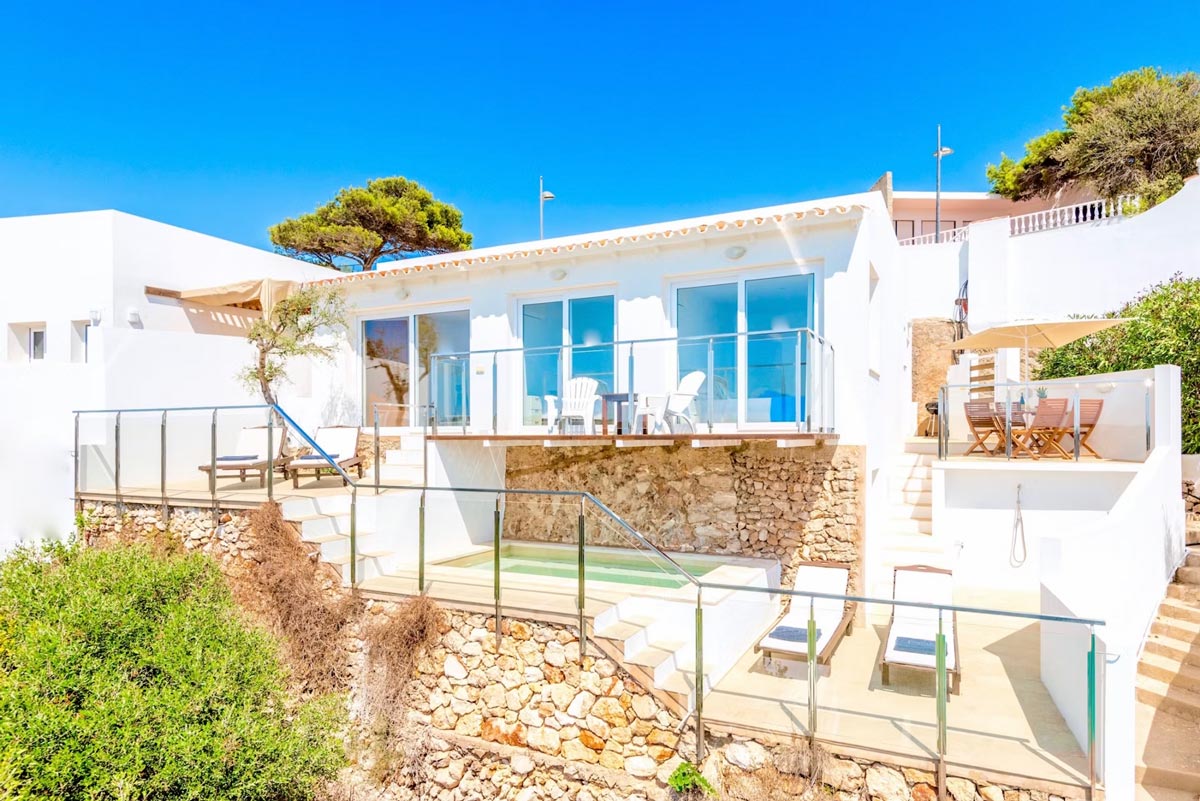 If you're planning a honeymoon in Spain and are looking for a dreamy island getaway, Menorca needs to be at the top of your wishlist. The small island is quickly becoming a top destination for European travelers and honeymoon cruises for a reason.

And we just happened to find a luxurious villa with a private plunge pool overlooking the famous Cala en Porter Beach. It's stunning.

The bedrooms and living spaces inside are perfectly charming, but let's be honest – you'll be spending all of your afternoons soaking up the sunshine on your spectacular multi-level balcony.
Walk on the Wild Side in Lower Manhattan, New York – Best For a City-Based Honeymoon Airbnb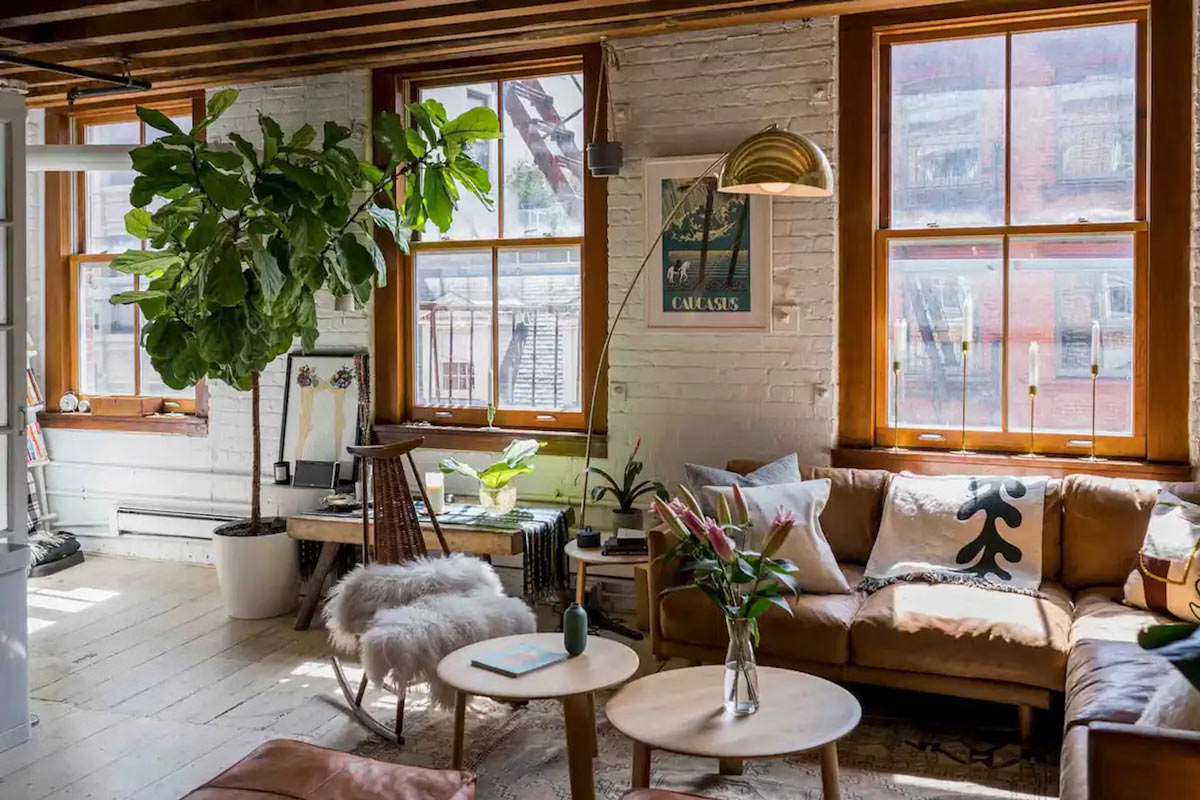 Looking for a honeymoon Airbnb USA in the heart of New York City? Walk on the Wild Side is a gigantic (by Manhattan standards) 1br apartment near the vibrant South Street Seaport along the East River.

Take a walk down the bustling streets near the Financial District from this stylish loft and do some shopping at the Fulton Stall Market. Bring some local produce or freshly caught seafood to your honeymoon Airbnb to cook a romantic dinner for 2 in the decked-out kitchen for an authentic NYC experience.
Dome House in the Chilean Mountains, Chile – Best For a Group Honeymoon Airbnb
This incredible 6-bedroom dome house may seem a bit over the top for a honeymoon, but you can't get any better for couples who want some extra space or if you're planning an elopement with a few friends and family.

Located in northern Chile in the Andes mountains, you'll have a private pool, outdoor fire pit, and the most spectacular sunsets and star gazing viewings at your fingertips.

Inside, exposed hardwood staircases, leather furniture, and eclectic artwork provide a unique honeymoon decor that suits the mountain setting perfectly.
Modern Cliffside Bungalow With Amazing Views, Tennessee – Best For a Lowkey Honeymoon Airbnb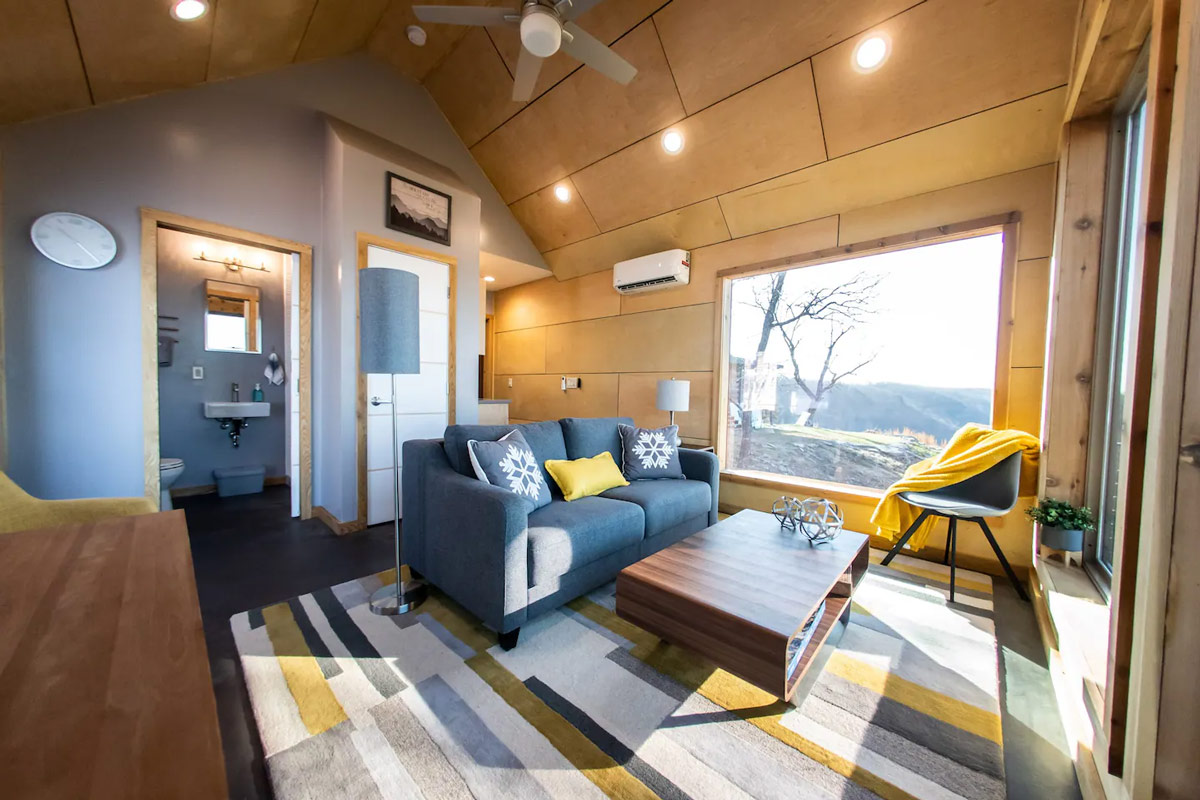 Trying to find the best honeymoon Airbnb Tennessee offers? This cozy contemporary cabin is perfect for couples wanting a mountain cabin retreat high above the Sequatchie Valley.

Ideal for honeymooners who want a relaxing, quiet escape, your honeymoon Airbnb has a kitchenette, outdoor grill, and plenty of board games for your competitive spirit.

Watch the sunset on your private balcony or from inside the living room and see why it's one of our favorite ideas for a rustic getaway you'll never forget.
Wooden Bungalow, Bali – Best For an Affordable Bungalow Retreat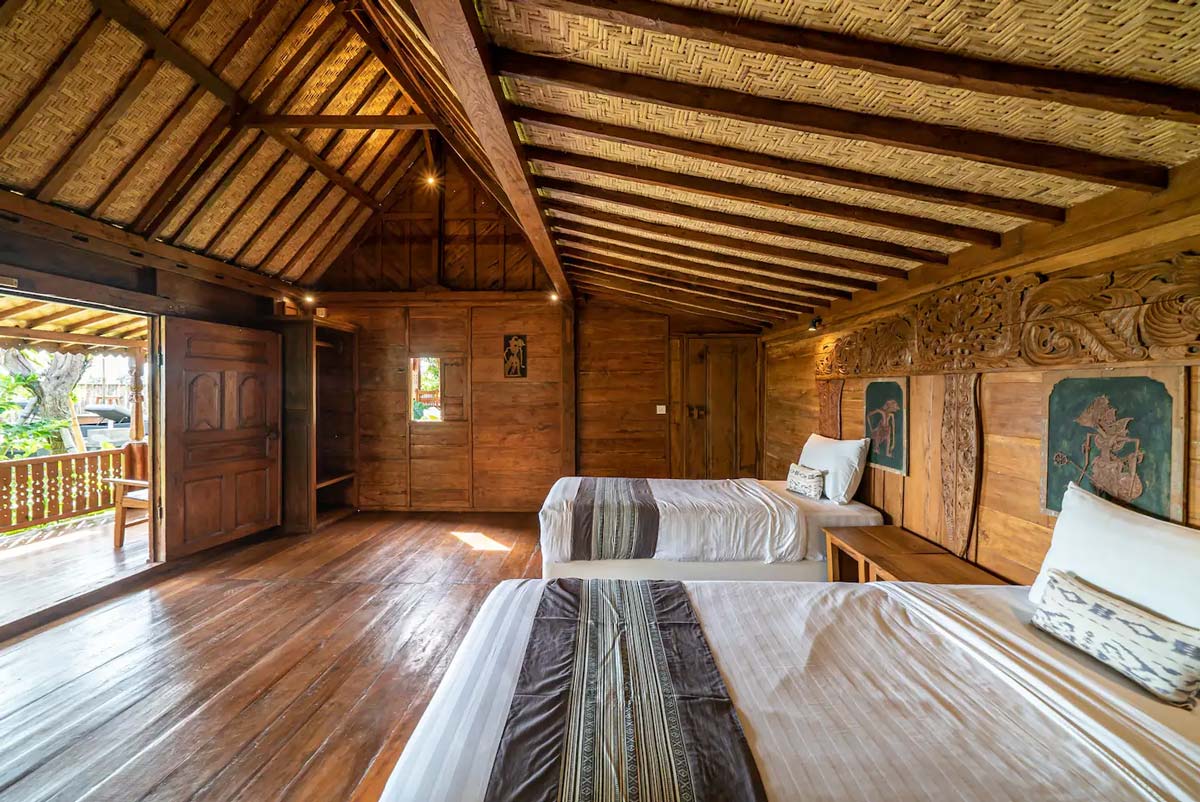 Planning a honeymoon in Bali? Don't miss the chance to stay at this budget-friendly honeymoon Airbnb. Located near the vibrant neighborhood of downtown Canggu, you can zip into town for some incredible nightlife whenever you want.

During the day, the sunny property boasts a pool and garden where you can step out from your charming honeymoon bungalow and breathe in the tropical air in a peaceful setting with your forever partner on your dreamy getaway.
MidCity Private Suite, California – Best For a Californian Honeymoon Airbnb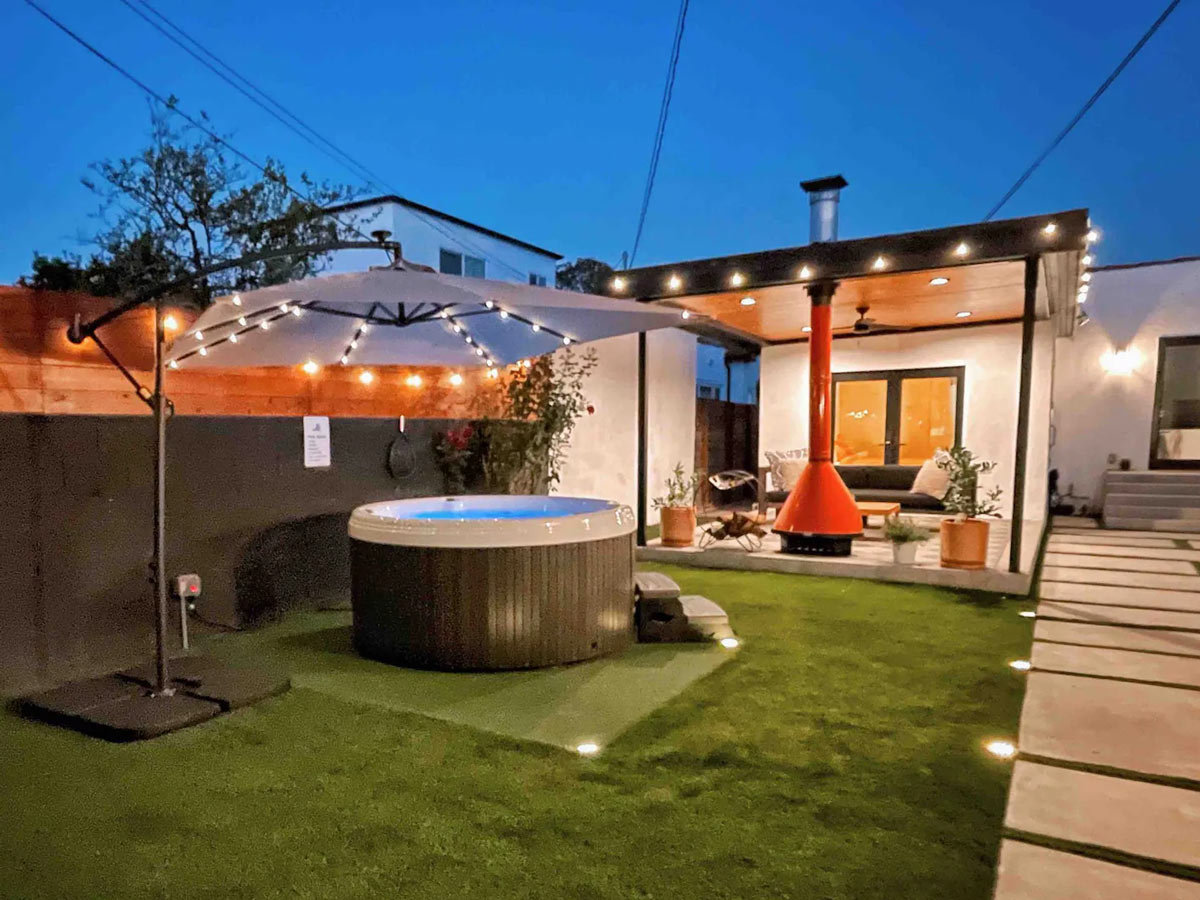 Planning a honeymoon in America's Southwest? More and more couples are choosing the deserts, beaches, and honeymoon Airbnbs in Texas, New Mexico, and California. We understand why.

If you're narrowing in on the best honeymoon Airbnb California offers, this stylish MidCity Private Suite allows you to bed down right in the heart of Southern California.

If you stay here, you'll want a car. Also, note that the host lives in the same home (with a separate entrance).

Still, you'll enjoy a backyard jacuzzi and close proximity to downtown LA, Santa Monica State Beach, and other vibrant areas in SoCal.
1 Bedroom Treehouse, Mauritius – Best For a Nature-Filled Honeymoon Airbnb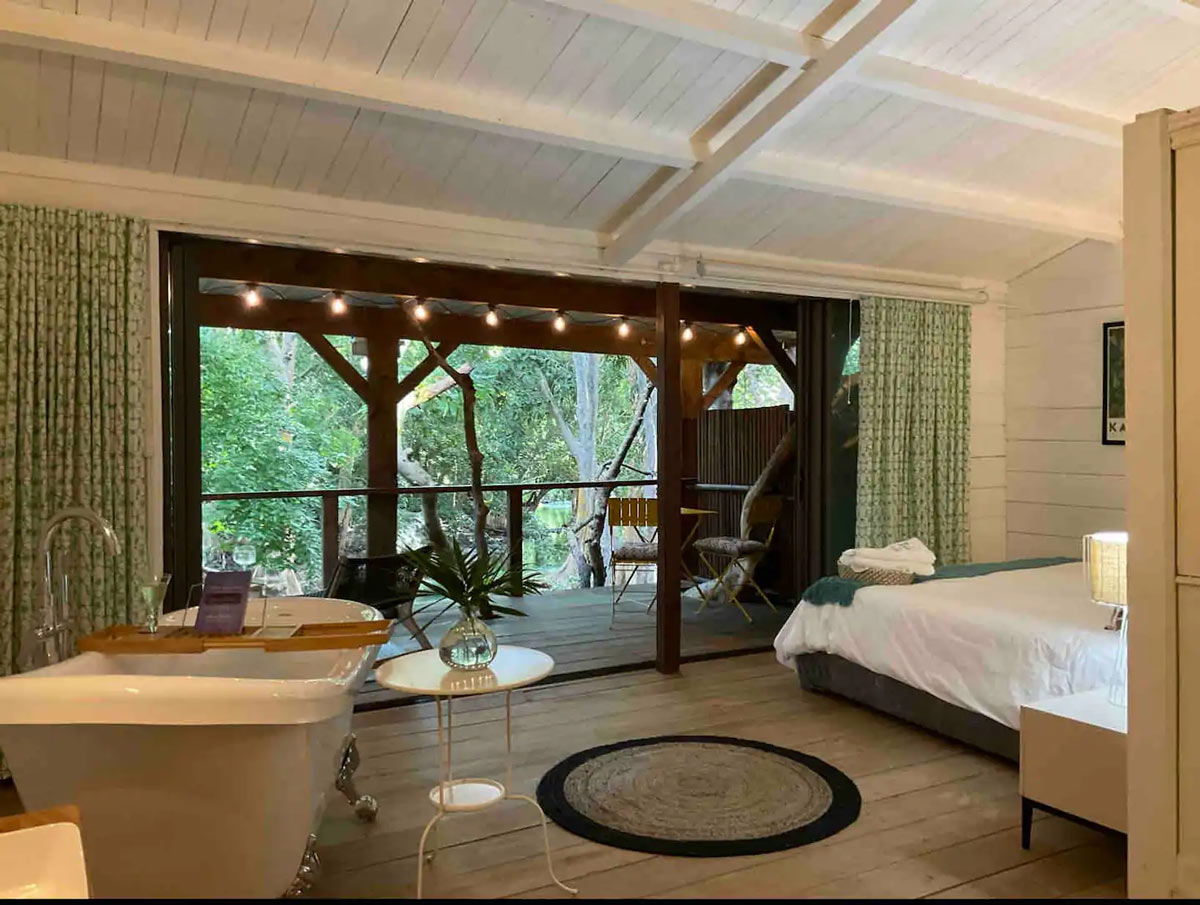 A Mauritius honeymoon is perfect for couples who want to relax and explore nature and beaches that just don't quit. This small string of islands off of Eastern Africa is home to some gorgeous bungalows and beach huts, but there's also the serene Black River Gorges National Park.

One of our favorite ideas for a honeymoon Airbnb in Africa is this charming treehouse along the Black River.

The rustic tropical home has an indoor bathtub and outdoor shower, a full kitchen, and a pair of outdoor swings made from hardwood furniture.

It doesn't get much better for couples seeking a honeymoon to get away from it all at an affordable price per night.
Chestnut Bricks in Asheville, North Carolina – Best For a True Southern Honeymoon Airbnb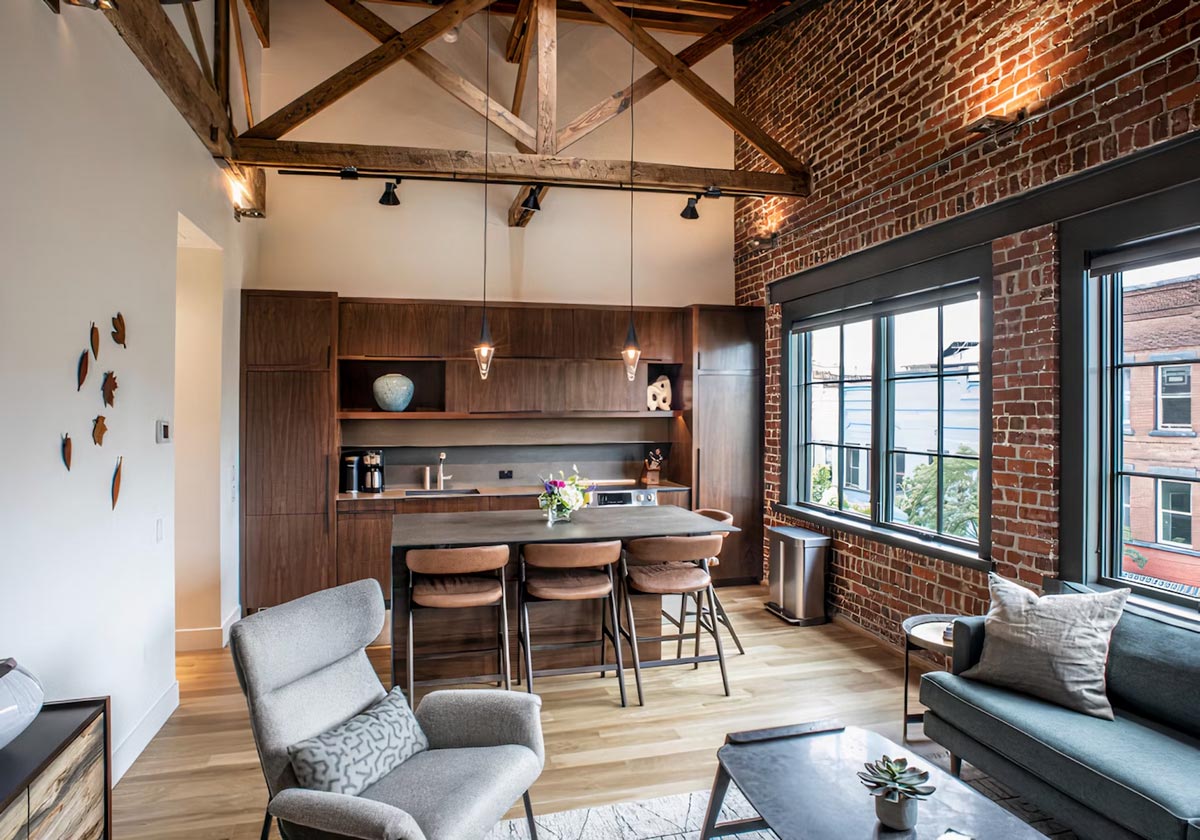 More and more couples are choosing North Carolina honeymoons, which offer gorgeous beaches in the Outer Banks, scenic mountain views in the Appalachians and some of the best dining options in the USA.
Asheville is a vibrant city known for its food and cocktail scene, and we found one of the best honeymoon Airbnbs North Carolina-style.

Exposed brick from floor to ceiling welcomes you to this 2 bedroom apartment in the heart of Downtown Asheville. The modern artwork, a walk-in shower, and city views provide the perfect backdrop for a honeymoon in NC. You may also check out this guide on where to find Cape Hatteras for a lovely North Carolina vacation experience!
The Hatch on Hin Kong Beach, Thailand – Best For a Seaside Honeymoon Airbnb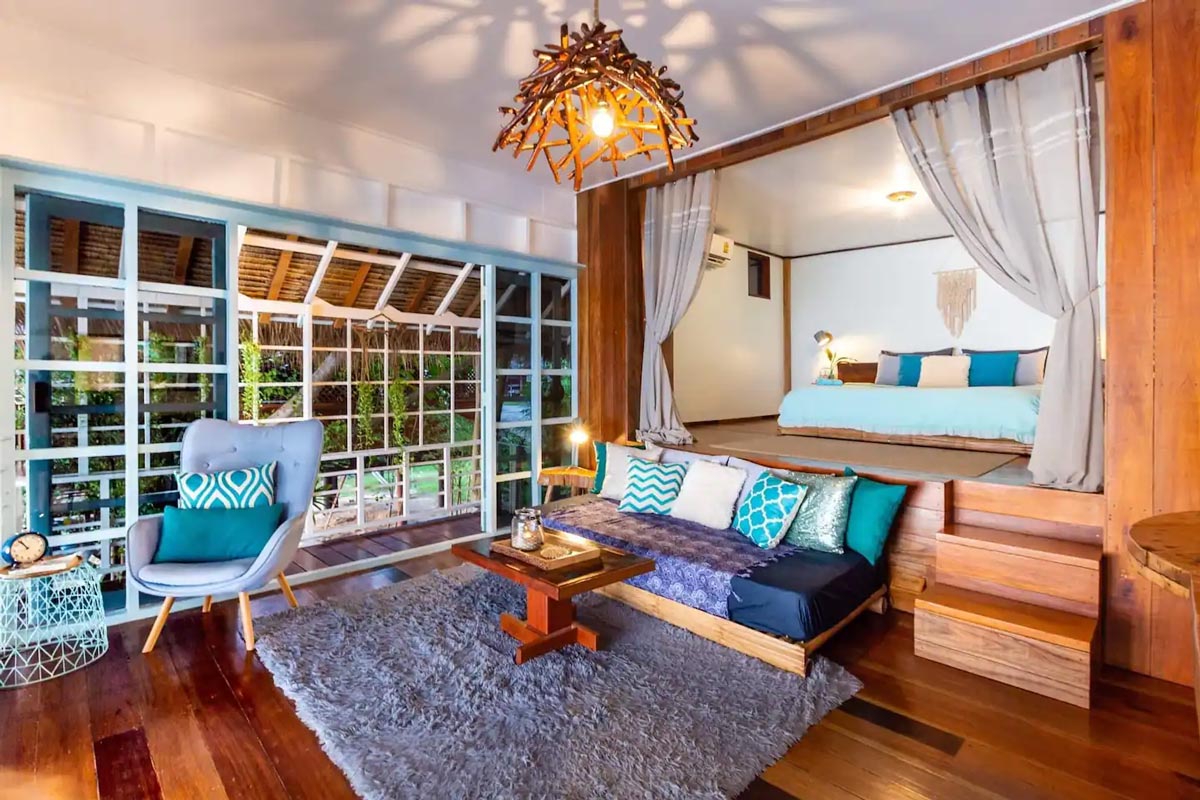 Couples looking for a romantic seaside escape in a honeymoon Airbnb should check out this 1 bedroom home overlooking the peaceful waters of Hin Kong Beach.

The charming interior design features a canopy bed, hardwood accents, and gorgeous tapestries and chandeliers.

But the outdoor area is the star of the show, with a private balcony overlooking the small beach below, where you'll want to begin every day with a walk along the shores.
Practical Tips for Booking a Honeymoon Airbnb
Plan Ahead: How to Secure the Perfect Airbnb for Your Honeymoon
Gone are the days when a honeymoon Airbnb was only known to savvy travelers or couples looking for something different.

The most romantic honeymoon Airbnbs fill up fast, so start looking the minute you know your stunning destination.
Communicate With the Host: How to Ask for Special Requests or Assistance
Chat with your host if you have any questions or concerns. Trust us.

Most Airbnb hosts (especially those with that coveted Superhost ranking) are more than happy to add some unique personalized touches or accommodate special requests if you discuss them ahead of time.

It's your trip of a lifetime, so coordinating a surprise bottle of champagne or romantic picnic supplies with your host is often more than possible. It never hurts to ask.
Verify the Listing: How to Make Sure the Airbnb is as Advertised
There's nothing worse than showing up expecting the best Airbnb honeymoon, only to find out the host was a magician with the camera and the place is less than ideal.

Do your homework, read the reviews and check all the details to ensure they match your expectations.
Pack Accordingly: What to Bring for a Honeymoon in an Airbnb
Planning a vacation in the best honeymoon Airbnb is a bit different than choosing an all-inclusive resort package or even a standard hotel.

Many couples choose a honeymoon Airbnb to have more of an authentic experience and take advantage of local farmers' markets or enjoy cool features like private balconies overlooking the beach.

As such, you may need to pack (or purchase) things like breakfast items, beach towels or toiletries because you're staying in someone's home, and they may or may not supply the same items as resorts.
Read More Honeymoon Guides