Planning a Colorado honeymoon? Here's what you need to know before you book – the best places to stay and what to do.
Hear us out. Honeymooning in Colorado might be more romantic than you think.
If hiking through the great outdoors doesn't instantly bond you and your new spouse, exploring the cool city of Denver (and popping into a few of its breweries) certainly will.
Once you've said your vows, it's time to head off on an epic adventure in the great outdoors.
Here's where to start.
Why Honeymoon in Colorado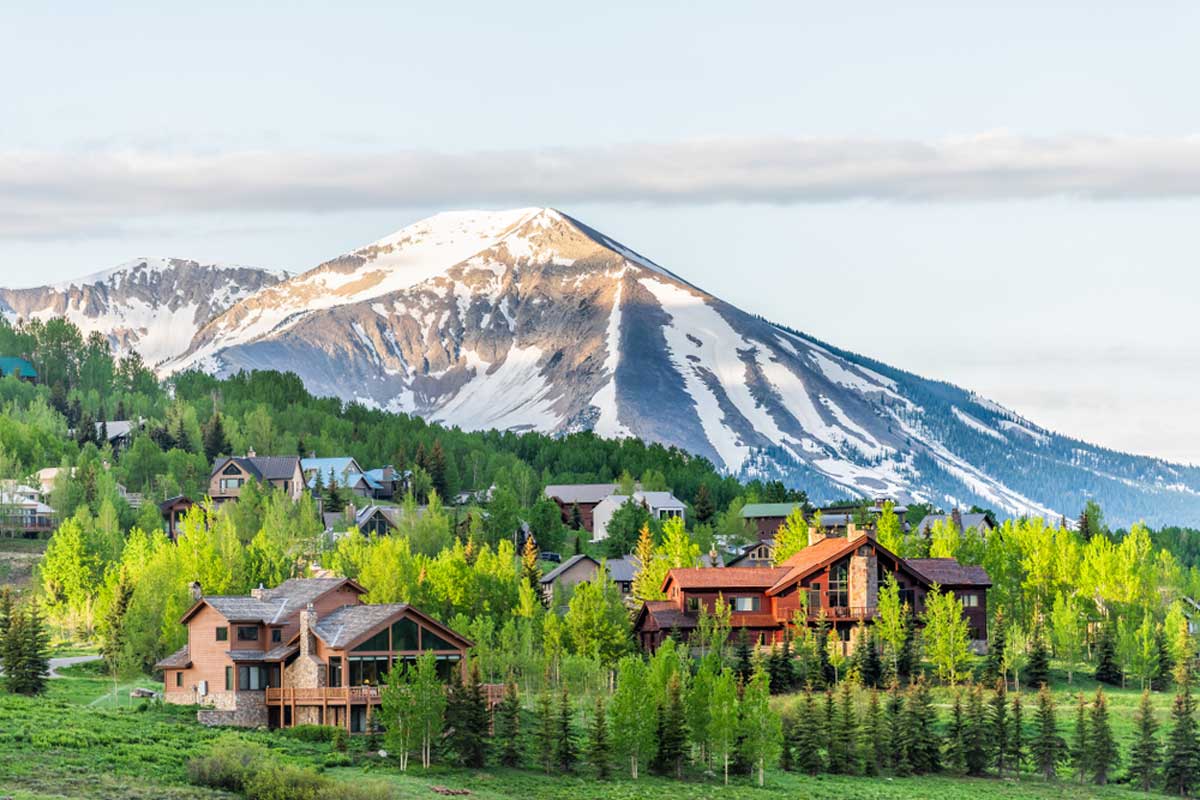 Colorado isn't just an outdoor lover's paradise (although fly fishing may be a dream honeymoon in Colorado for some); there are plenty of home comforts, too.
But we think that the excellent dining options, musical venues, and festivals make Colorado honeymoon destinations some of the best in the country.
Looking for the finest honeymoon destinations in Colorado? We've written a guide to the top premiere resorts and destinations in the state. Read on to learn more.
Best Honeymoon Hotels & Resorts in Colorado
The Gant
Aspen
$$
Best for a Ski Resort Honeymoon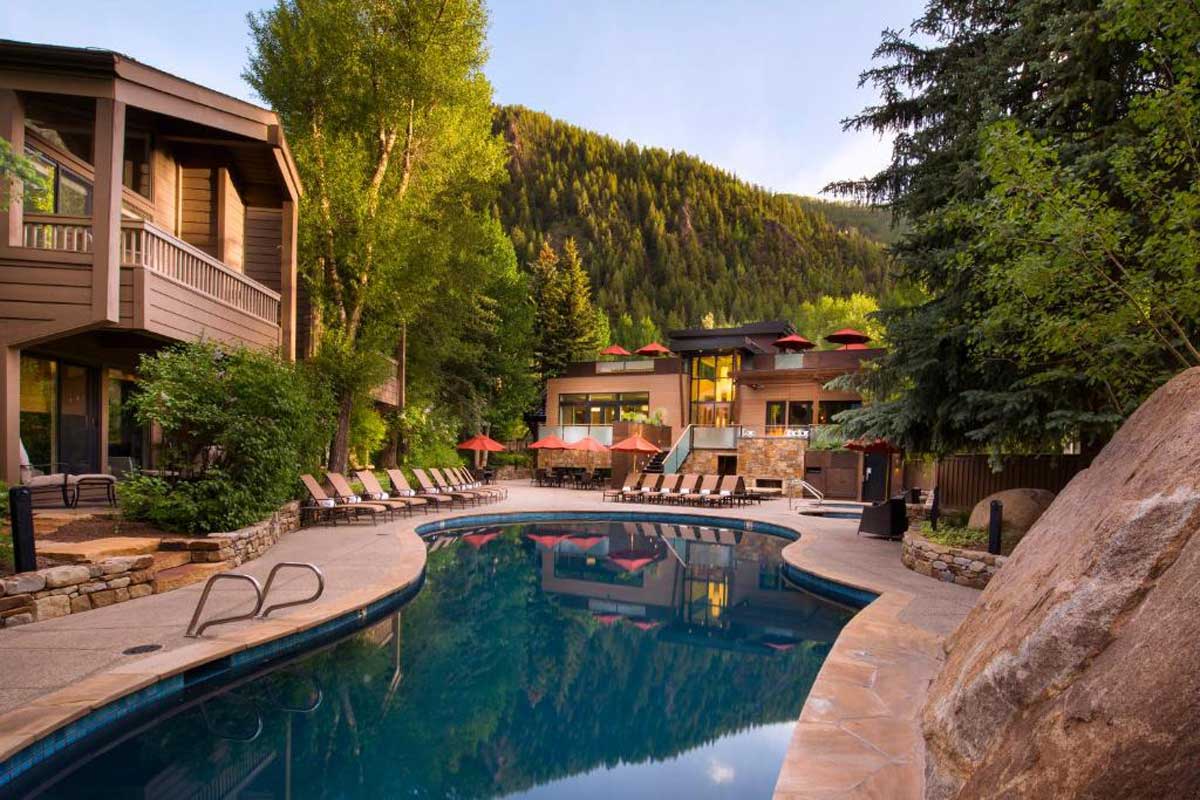 Dreaming of close access to the best ski resorts on your Colorado honeymoon? The Gant is a popular location for skiers and snowboarders who want to walk to several chair lifts right outside their door. It might not be the most conventional spot, but neither is a Colorado honeymoon.
After hitting the slopes, head back to your room for some hot chocolate and a warm blanket – you'll adore the comfortable log cabin-style interior. The fireplace, full kitchen, and dining room are just a few features that will have you feeling like you're in the right place to relax on your honeymoon in Colorado.
But, if adventure is what you seek, The Gant has got you covered. The hotel has collaborated with local companies to offer exciting personalized experiences like a private back-country ski trip.
Four Seasons Resort and Residences Vail
Vail
$$$
Best for Colorado Honeymoon Packages
Looking for one of the most romantic honeymoon places in Colorado? Duh – that's why you're reading our guide, right?
The Four Seasons Resort and Residences Vail is an elegant luxury resort that will make you confident that you couldn't have planned your Colorado honeymoon any better. You'll feel especially taken care of by the expert staff who know a thing or two about making your honeymoon in Colorado special.
If you're trying to find Colorado honeymoon resorts that have the best romance packages, you're in the right place.
Have steak made right in front of you at your table, swim in the heated pool, or let a concierge set you up with all you need for a honeymoon filled with skiing or snowboarding.
Want to work on your mixology skills during your Colorado honeymoon? Book a one-on-one class where you can whip up classic cocktails with the person of your dreams.
The Brown Palace Hotel and Spa, Autograph Collection
Denver
$$
Best for History and Romance in the City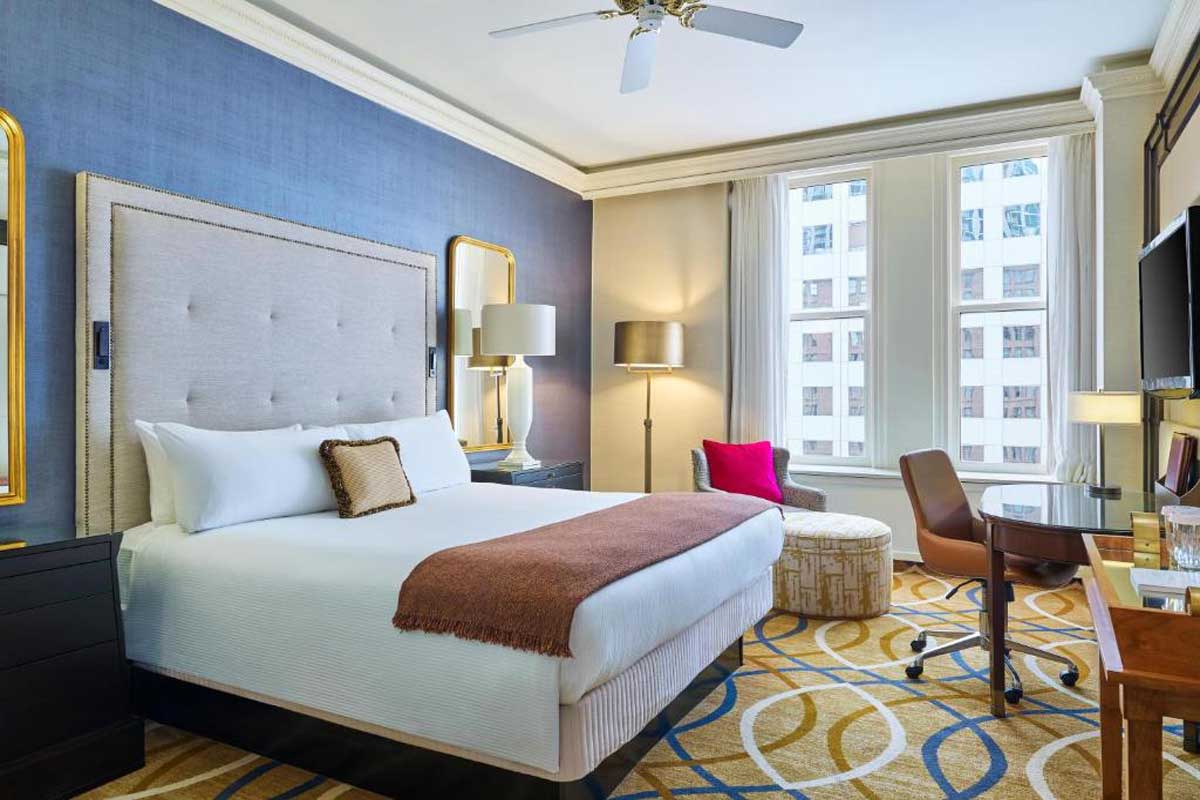 We LOVE Denver, and we think you will, too. On your honeymoon in the city, you can soak in the culture as well as learn about the history and unique architecture.
One of the most famous hotels in the mile-high city is also one of the most unique-looking buildings – inside and out. Treat your spouse to a romantic urban escape at the Brown Palace Hotel and Spa, Autograph Collection.
The rooms are an adorable combination of modern sophistication that meets old-world charm. A light color scheme and funky decor mix and match contemporary and conventional looks seamlessly.
Cuddle up together in the quaint quarters of the hotel. They are both romantic and mysterious – and rumored to have ghosts (eeeeek). Cue some late-night snuggling.
Elegance is on full display in the lobby and restaurants, where you can have a romantic afternoon tea or champagne brunch together before heading out into the city.
Garden of the Gods Club & Resort
Colorado Springs
$$
Best for Access to Famous Natural Landmarks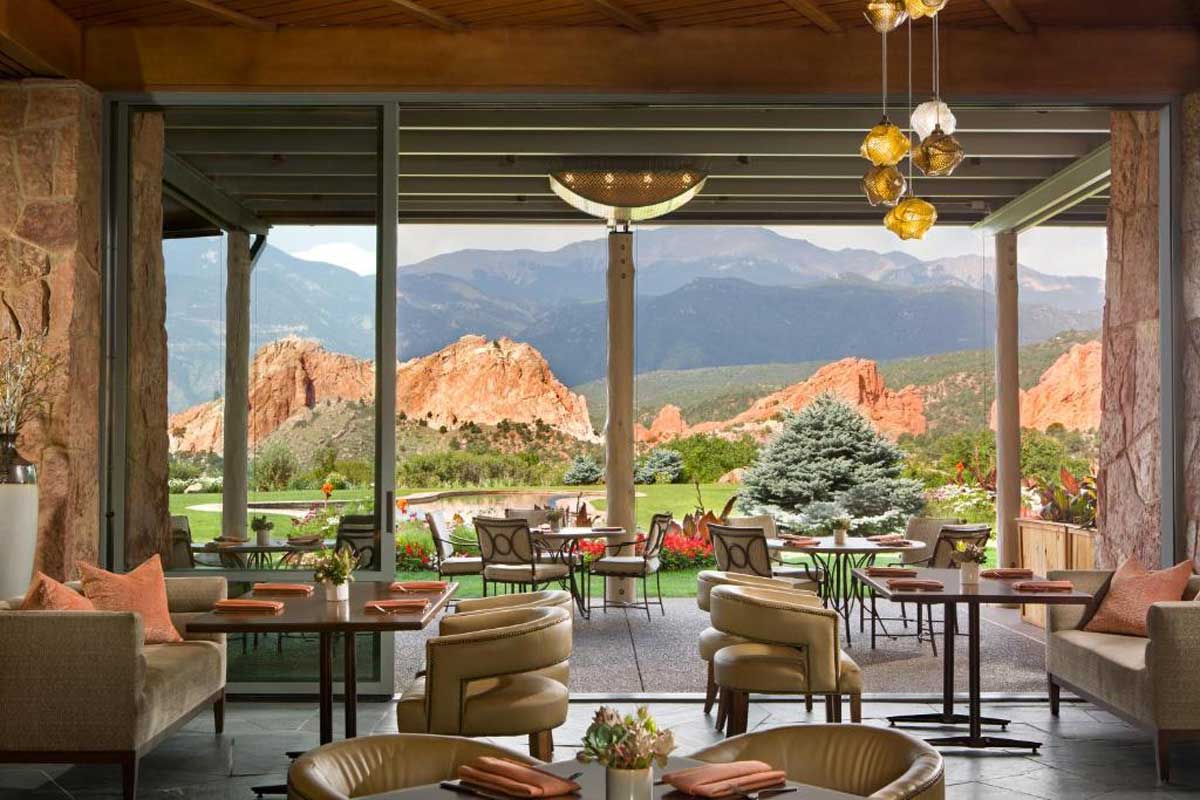 Looking for honeymoon destinations in Colorado that offer breathtaking beauty and awe-inspiring views? The Garden of the Gods near Pikes Peak in Colorado Springs is one of the most incredible sights you can see on your Colorado honeymoon.
If you want close access to it from a luxury honeymoon resort, try staying at Garden of the Gods Club & Resort. You'll also have fantastic vistas of the mountains from many of the rooms and balconies.
Wander through the property's impressive grounds and take advantage of the pool, tennis courts, and a popular restaurant on-site during your stay.
Our top tip is to book a room with a fireplace and mountain view; you'll be happy you upgraded when you're having a romantic evening together on your Colorado honeymoon.
A-Lodge Boulder (Boulder Adventure Lodge)
Boulder
$
Best for Cabin-Style Accommodations on Your Colorado Honeymoon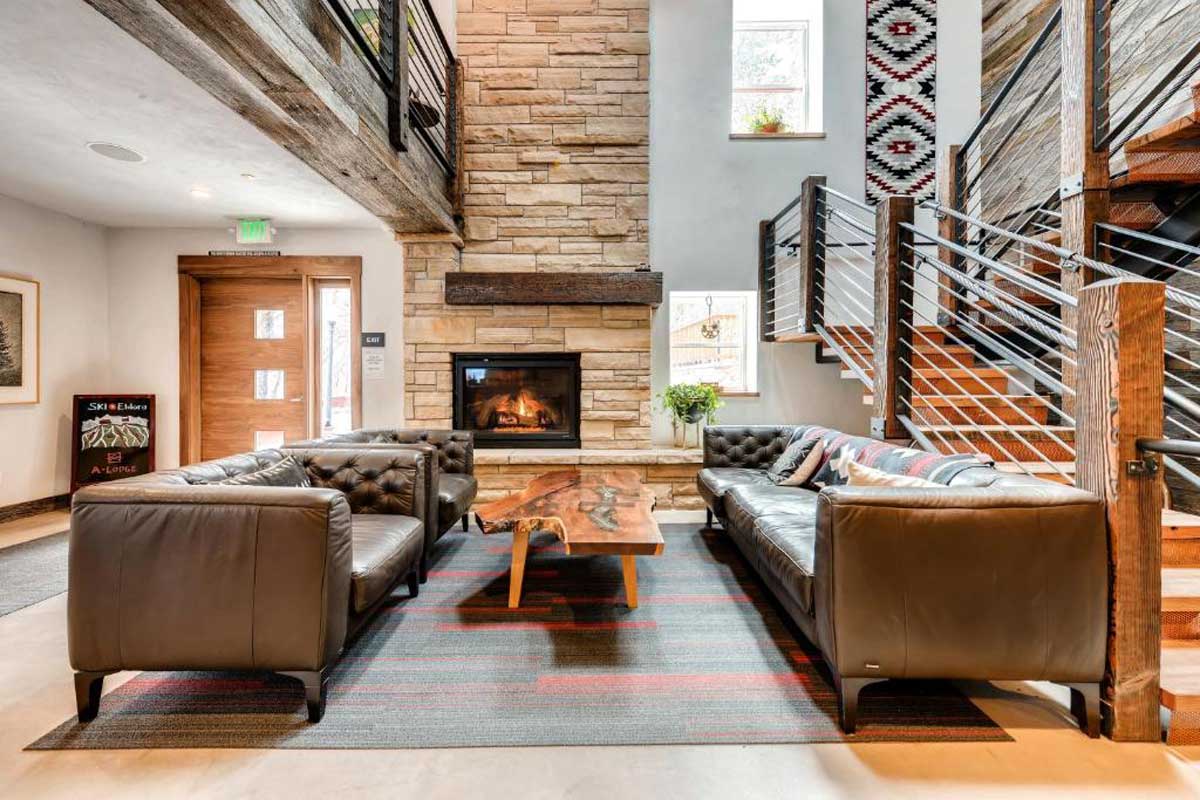 A-Lodge Boulder (Boulder Adventure Lodge) is a boutique resort in the heart of Boulder's beautiful nature.
Want to chill out like a Colorado local with access to the beautiful wilderness and all the fun activities nearby? There's no better place to do it while feeling like you're staying in a classic mountain cabin.
Accommodations are comfortable and spacious – if a cozy suite is all you need on your Colorado honeymoon, stay in one of the rooms with flat-screen TVs, kitchenettes, and large bathrooms.
Want the perfect space to relax and recuperate from a long day outside? The Deluxe Suite with Spa Bath gives you access to an in-room Jacuzzi and bbq for your rustic yet charming retreat.
Colorado Honeymoon Tips: What You Need to Know
How to Get to Colorado
Getting to your Colorado honeymoon is generally very easy. You can fly or drive, and most destinations are within a few hours by car from Denver International Airport (DEN).
Mountain roads can get tricky to navigate during storms, so check the weather and have a vehicle with four-wheel drive if you're going to more remote locations for your honeymoon in Colorado.
The Best Colorado Honeymoon Destinations
Colorado Springs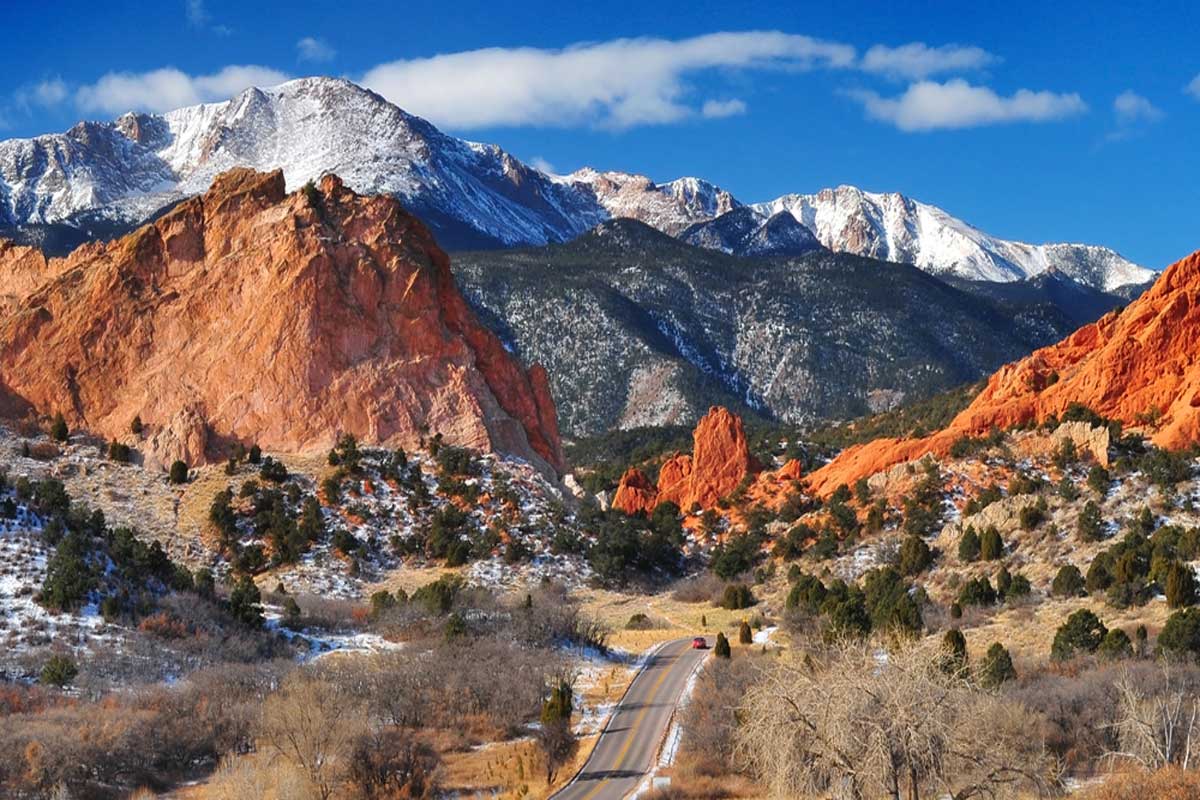 A Colorado Springs honeymoon is popular for people traveling to the mountains who want a place to stay with plenty to do at night.
The town is home to several museums, dining options, and ample nightlife to keep you entertained.
Though, Pikes Peak is one of the tallest points in the Rocky Mountains and a great hiking choice for adventurous lovebirds who want the ultimate portrait together at the summit.
If you want to learn some history (why not?), eat good food (of course), and hike on the same day on your Colorado honeymoon, Colorado Springs is a location you won't miss.
Aspen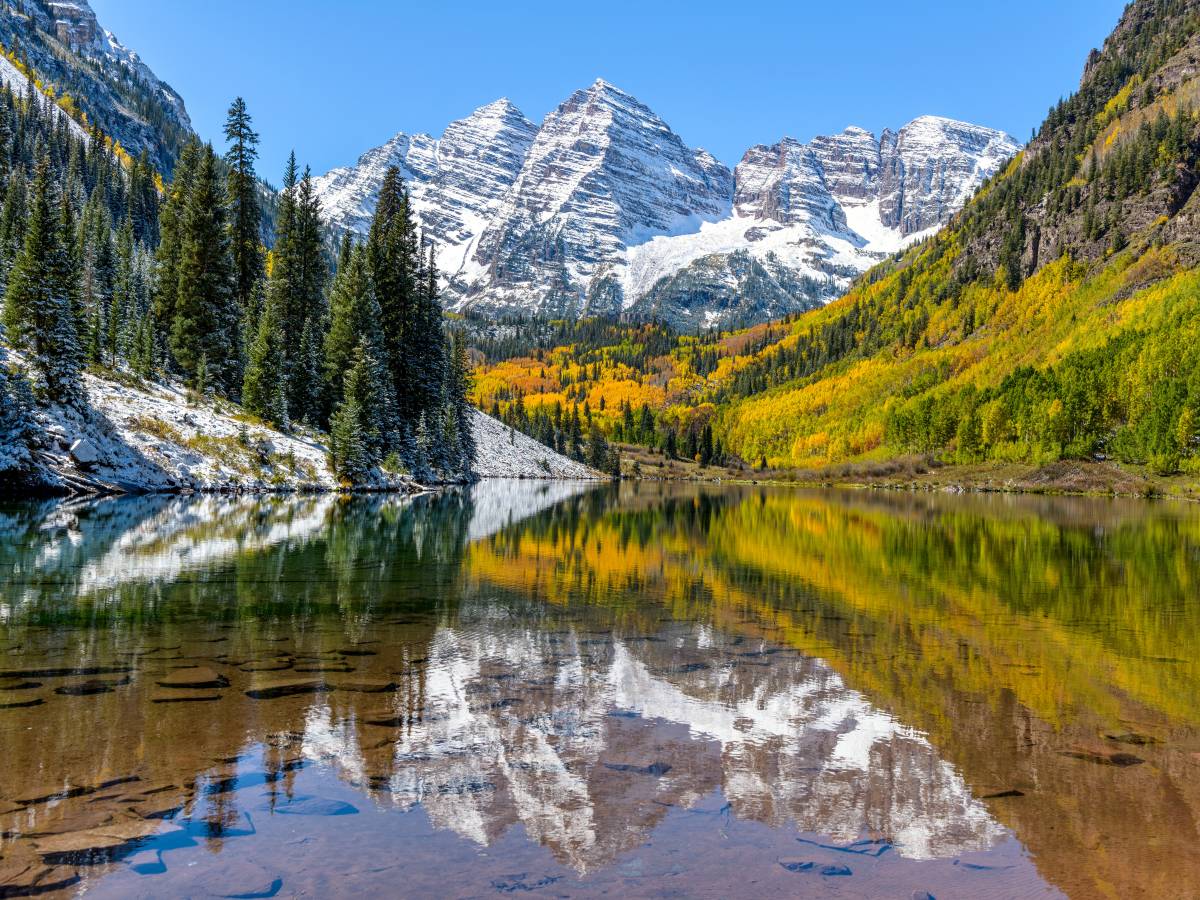 One of the best honeymoon ideas in Colorado is a trip to Aspen. Why? Imagine towering mountains, high-end boutique stores, and a surprisingly lively nightlife scene. Ahhh, pure bliss.
You won't only enjoy Aspen for its winter activities like skiing and snowboarding (although we don't know too many places with better slopes). There's a lot to do at any time of the year.
Hiking, bicycling, boating, and nearby white water rafting are just a few fun things you can do on your unforgettable Colorado honeymoon.
If you're a little bit more cosmopolitan, you'll love the excellent shopping, fine-dining restaurants, and plenty of summer activities like the Food & Wine Classic Festival.
Denver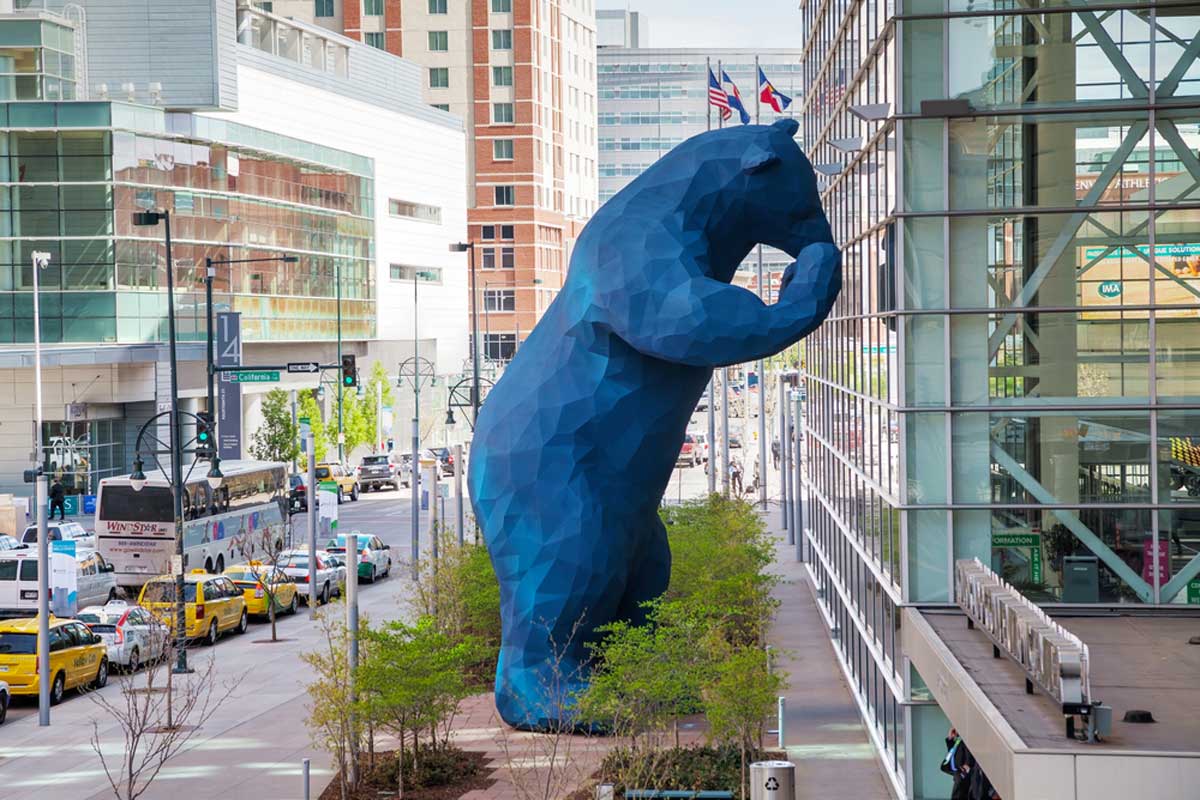 Want to stay in a larger city when you plan your honeymoon in Colorado? Denver isn't just one of the best destinations in the state; it's one of the most popular locations in the country.
Be sure to attend a sporting event, visit a craft brewery, or go to a concert. The famous Red Rock Amphitheater is only a short drive from the city and is one of the best music venues in the USA.
Why stay in Denver on your Colorado honeymoon? There's a ton of stuff to do (day or night), and you'll likely be flying to Denver when you visit the state. Be sure to see the Mile High City when you plan your Colorado honeymoon to get a great mix of culture and access to many Rocky Mountain hot spots.
Boulder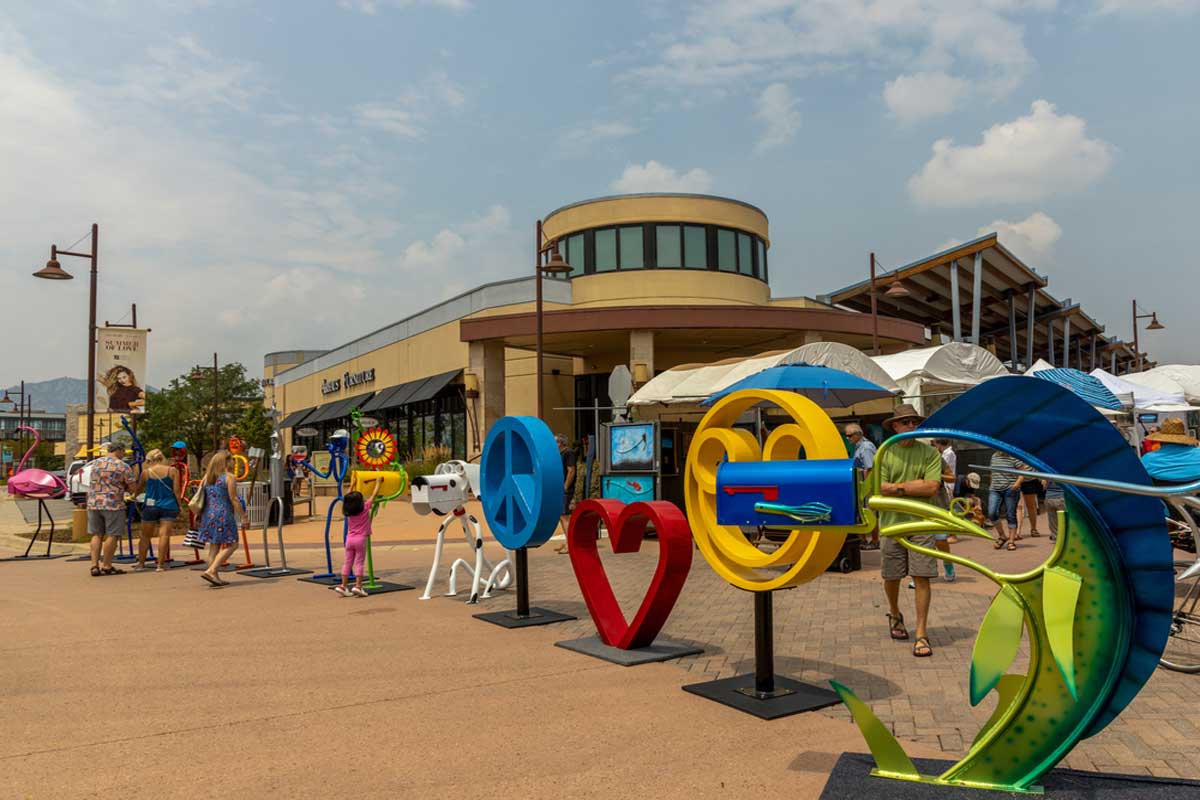 Planning to stop by the famous Rocky Mountain National Park?
Boulder is one of those honeymoon destinations in Colorado with perfect small-town charm. But it's got big city opportunities for fun, all within a one-hour drive of one of the most serene wilderness areas in the country (sign us up).
Walk down Pearl Street and see the stretch of shops and eateries that make Boulder, Colorado, a household name. Food isn't just good here; it's great.
In fact, Food and Wine Magazine named it a top 10 destination for people serious about their culinary choices. A foodie honeymoon sounds like a dream to us.
Vail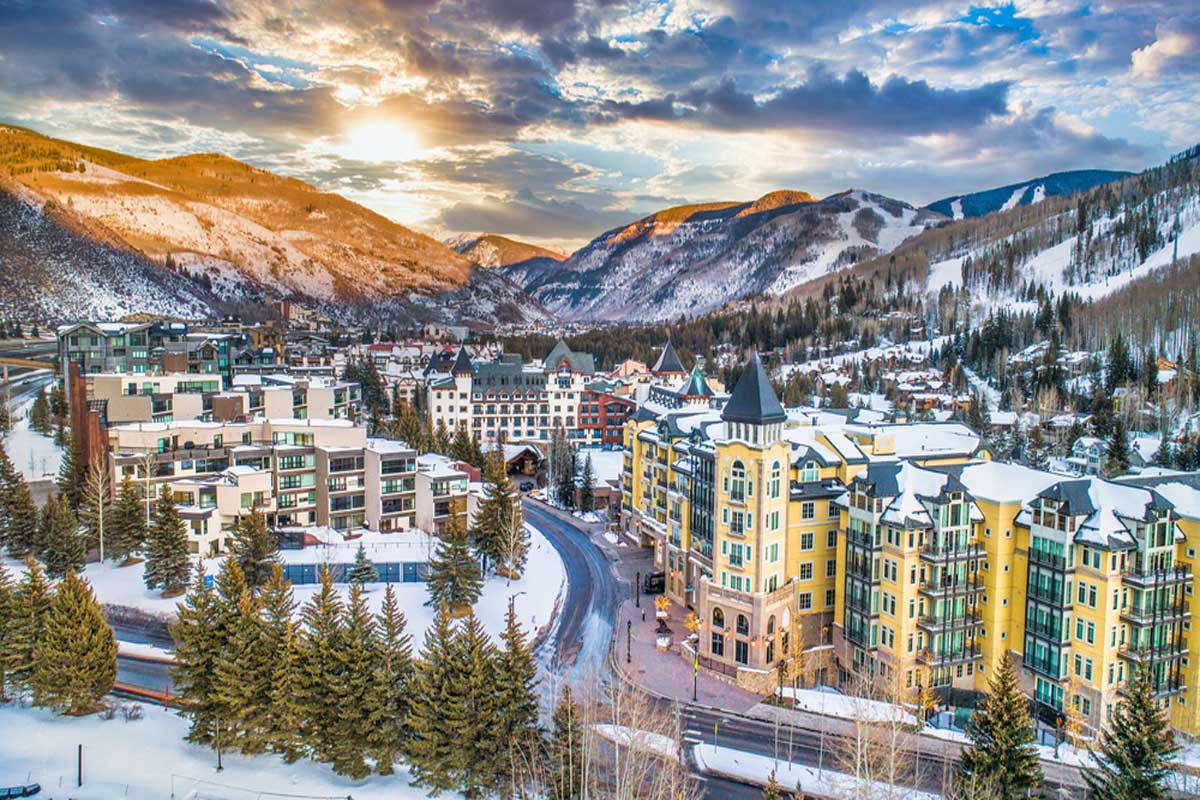 Trying to find the best vacation rentals near the Rocky Mountains? Colorado's honeymoon resorts are some of the most magical in the entire country.
The resorts in Vail range from honeymoon cabins to high-end resorts – all of which will be excellent for relaxing and enjoying each other's company.
Colorado honeymoons have many activities to offer if you're looking for a fun day, including skiing, hiking, and exploring the Rocky Mountains. And Vail is one of the best places to find nearly anything you want on your dream vacation.
The Best Time to Visit Colorado
Colorado is a beautiful location any time of the year.
Skiing and snowboarding are excellent from November to April, while hiking, bicycling, and festivals peak in the summertime.
How Long to Spend on Your Colorado Honeymoon
You should count on spending at least a few days on your Colorado honeymoon. If you want a nice mix of the great outdoors and a night or two in the city, you'll want to stay for a week.
How Much Does a Colorado Honeymoon Cost?
You can certainly stay like a celebrity in some incredible resorts in Aspen or Vail – but you can also choose an impossibly cute cabin that won't set you back much at all.
On average, a Colorado honeymoon will cost between $150-$750 per night for most resorts – so choose the Colorado honeymoon that fits your budget.
Colorado Honeymoon Resorts: Map
Colorado Honeymoon Guide: Read Next