Planning a honeymoon in Mauritius? These are the top resorts for a magical vacation.
To say that we're huge fans of Mauritius would be an understatement. Located off the coast of Eastern Africa, Mauritius is an island nation that just so happens to be one of the most beautiful places you can go for a tropical beach honeymoon.
The island's nature and wildlife are unique, while the land is dotted with historical landmarks.
But that's not all – expect to find excellent hiking trails, delicious cuisine, and nearly perfect weather for much of the year. Sounds perfect for a trip of a lifetime? We think so.
Read on to discover the ultimate Mauritius honeymoon guide, including some handy tips worth sticking around for.
Why Honeymoon in Mauritius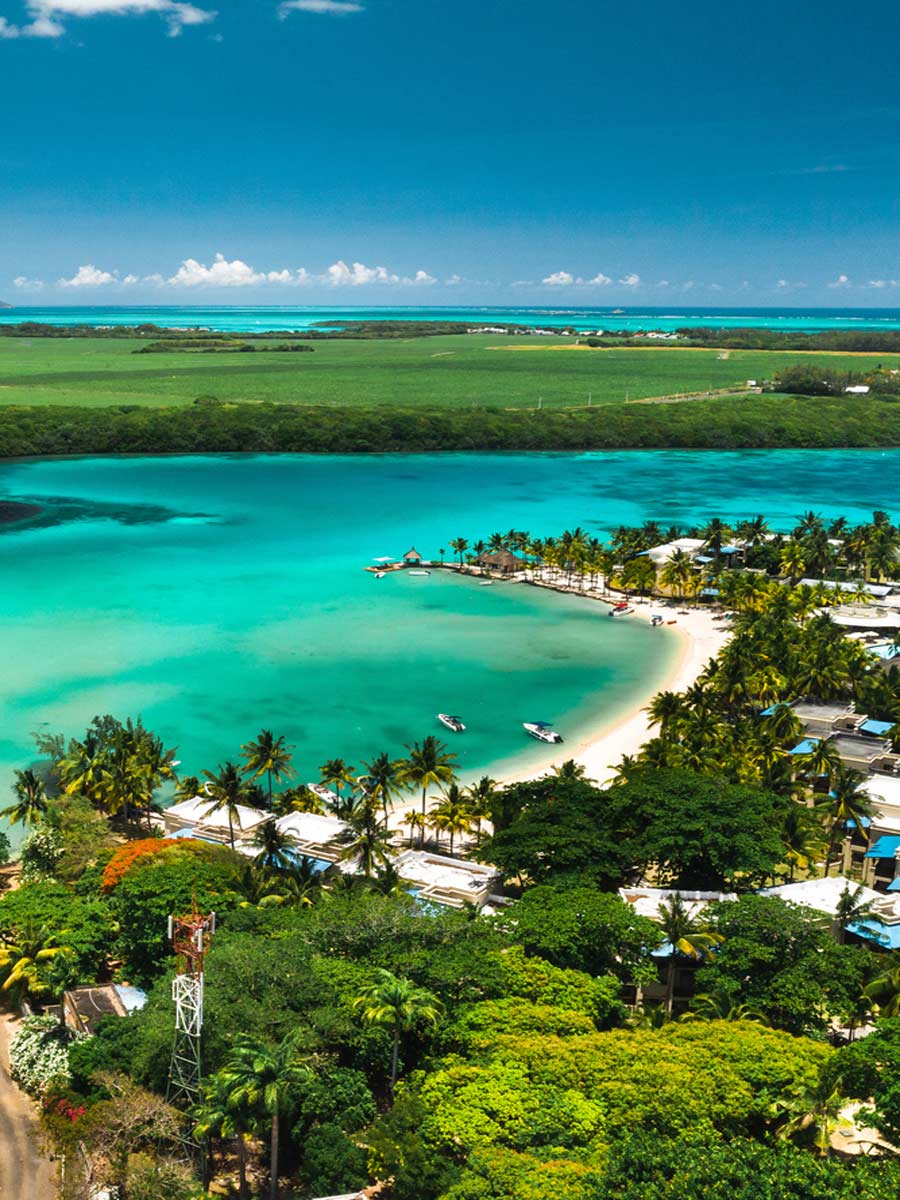 With its blend of culture, cuisine, and history, Mauritius isn't just a good honeymoon destination; it's an excellent one.
But what makes a honeymoon in Mauritius so special?
Everything from the warm and friendly locals to the breathtaking beauty of the beaches and mountains makes a Mauritius honeymoon an idea too good to pass up.
Read on to learn some of the must-see destinations and the best honeymoon resorts Mauritius offers.
Best Honeymoon Hotels & Resorts in Mauritius
Shangri-La Le Touessrok
Trou d' Eau Douce
$$$
Best for a Bayside Resort in Mauritius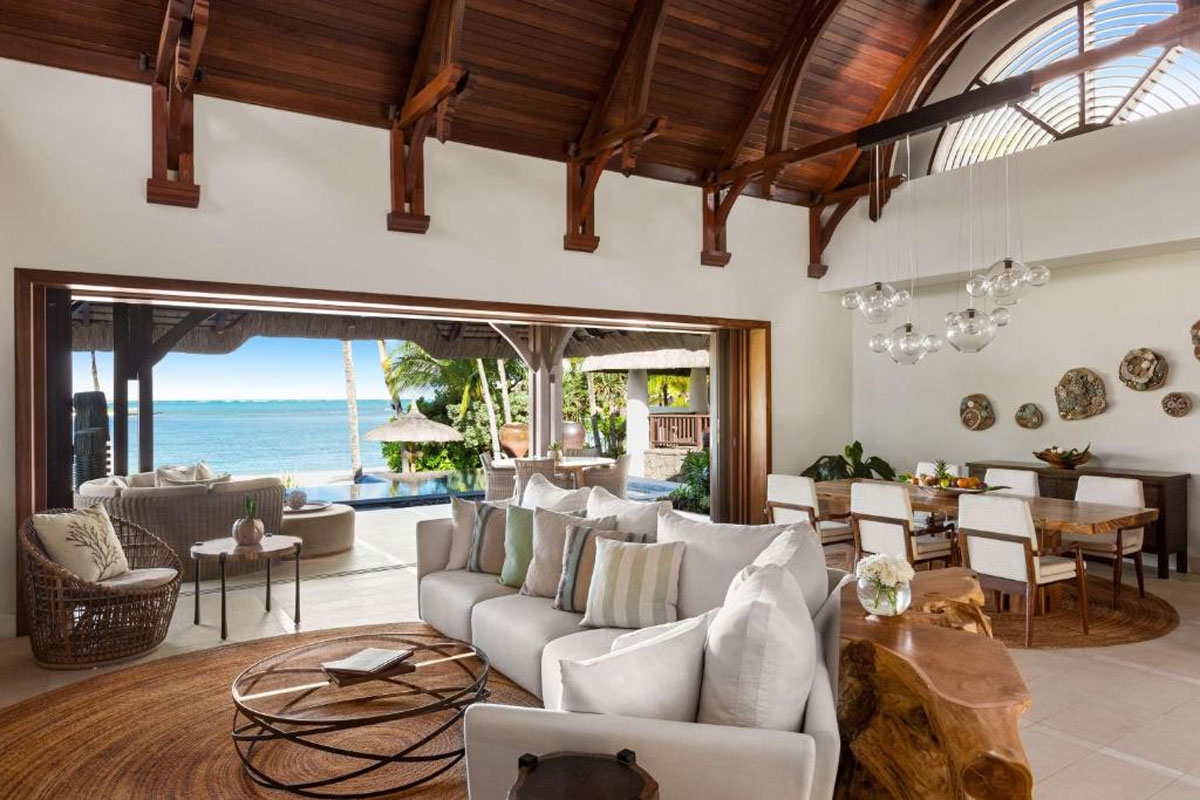 Where's the best place for a honeymoon in Mauritius? You can't go wrong with Trou d'Eau Douce Bay, and Shangri-La Le Touessrok sits right on the gorgeous Indian Ocean waters.
What makes this one of our favorite honeymoon resorts in Mauritius?
It's hard to narrow it down, to be honest, but the 18-hole golf course, highly-rated restaurant, and outdoor activities, including wakeboarding and windsurfing, are all good places to start.
After your adventures, dry off and head upstairs to your spacious room equipped with epic views – perfect for spending your evenings together looking out at the bay below. In addition, free WiFi, coffee, and toiletries set you up with everything you need for your stay.
See why this is one of the best resorts in Mauritius for a honeymoon? We thought you might.
JW Marriott Mauritius Resort
Le Morne
$$$
Best for Mauritius Honeymoon Packages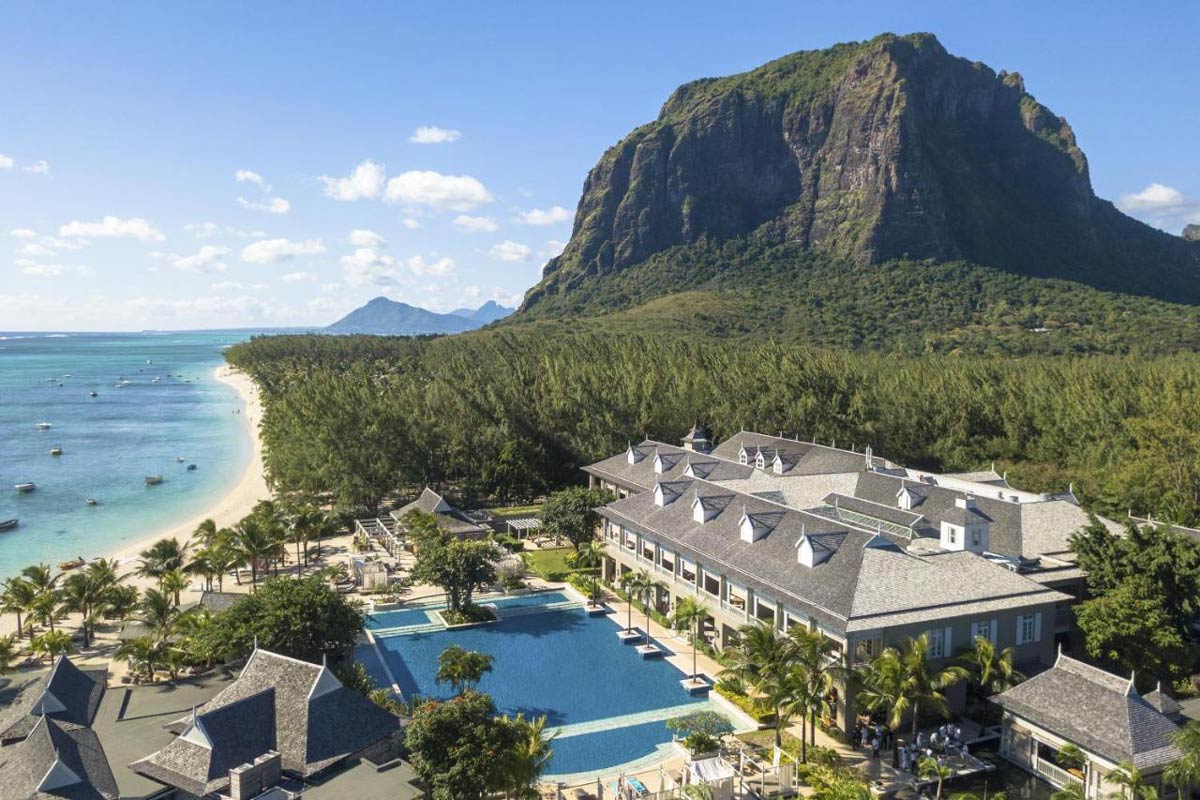 What better time to plan a honeymoon than Valentine's Day? And JW Marriott Mauritius has "​​The Way We Celebrate Love Package," one of the top options for a Mauritius honeymoon.
You'll receive a 1-hour couples massage and a romantic sunset package that sets you up with snacks, sparkling wine, and a live musical performance on the beach. Convinced?
Opt for the Beachfront Grand Suite and enjoy an oversized private tub, King Size bed, and sweeping views of the awe-inspiring white sands at one of our favorite beach honeymoon resorts.
InterContinental Mauritius Resort Balaclava Fort
Balaclava
$$$
Best for Views of the Indian Ocean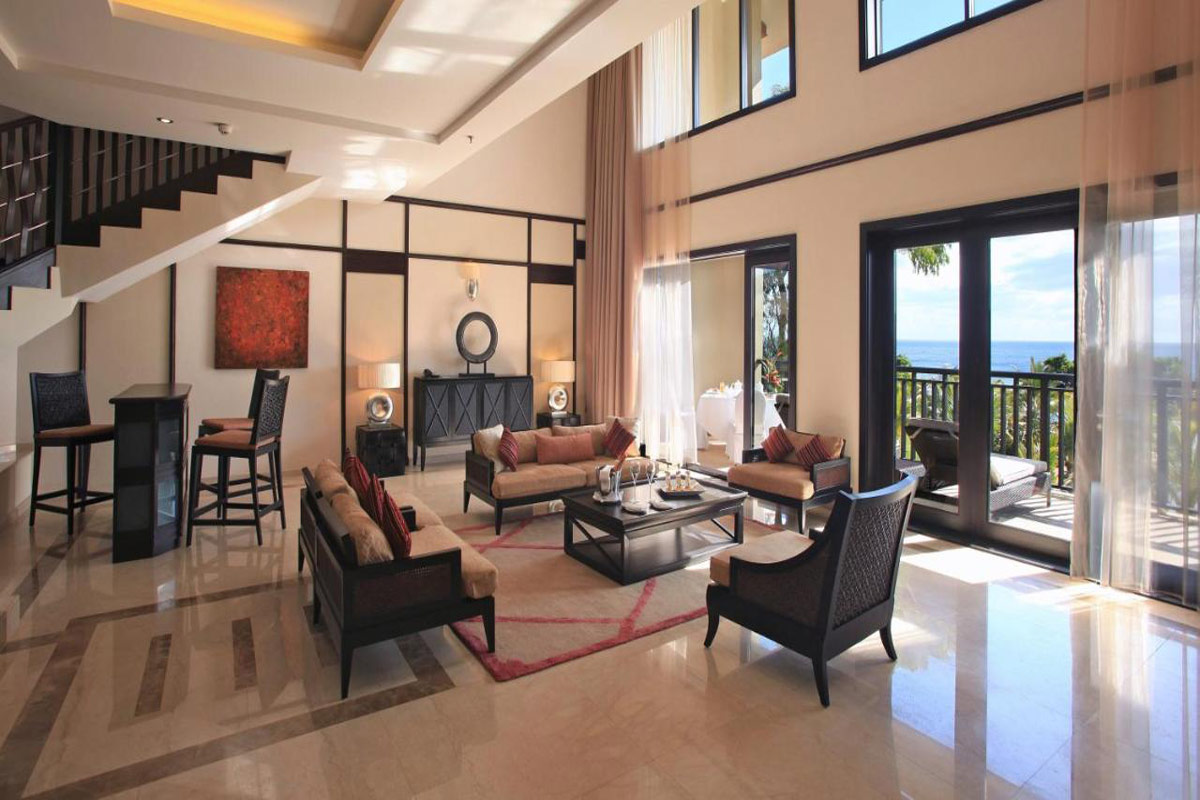 Looking to stay in one of the best areas for oceanside activities on your Mauritius honeymoon? We thought so.
You're in luck when you stay at InterContinental Mauritius Resort Balaclava Fort. 2 outdoor swimming pools, easy beach access, and 5 dining outlets give you more than enough to do on your stay.
If you pair your honeymoon with an African safari, this beachside retreat perfectly contrasts the jungle and dessert setting on your fantastic honeymoon in Africa. Not to mention that the Prestige Ocean Facing Room gazes out at palm trees and pristine waters that'll whisk you away to a place of tropical bliss on your honeymoon in Mauritius.
The Westin Turtle Bay Resort & Spa
Balaclava
$$
Best for a Romantic Honeymoon in Mauritius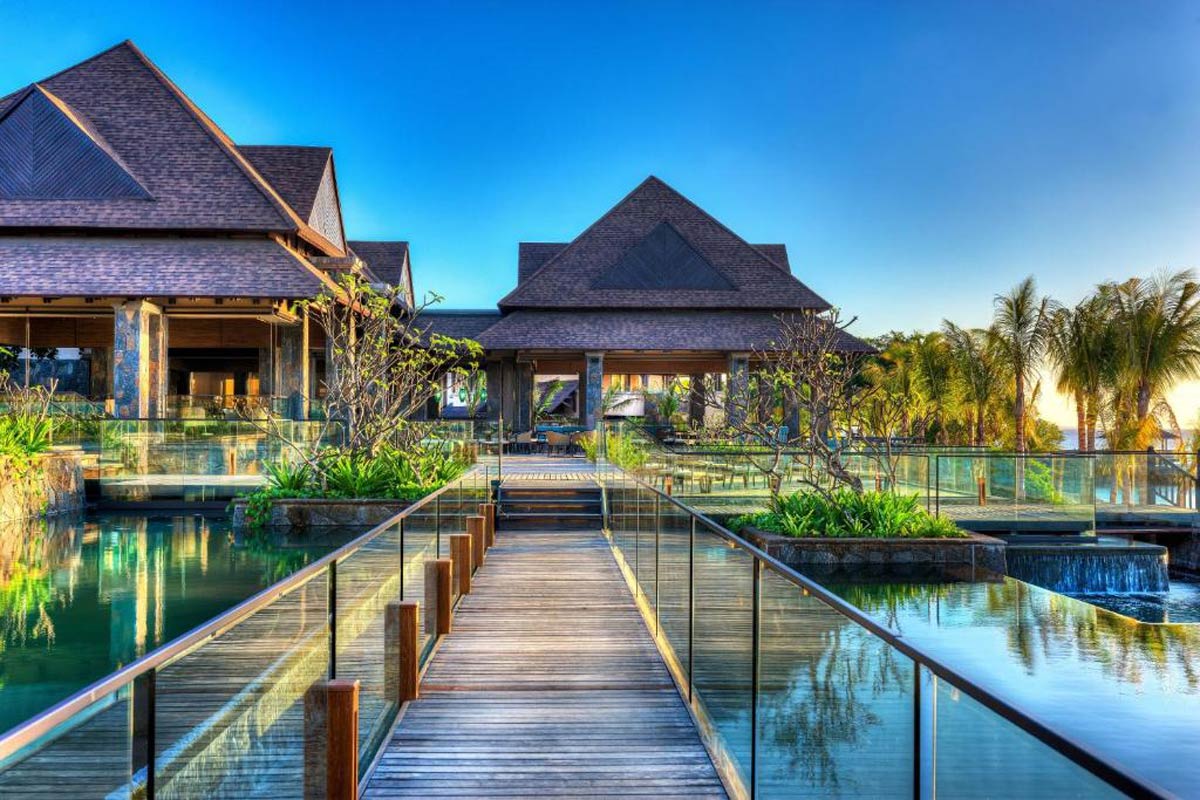 We think we've found a winner. The "Romantic Escape" by The Westin Turtle Bay Resort & Spa is an excellent deal that wines and dines you and your partner during your stay.
What comes with this Mauritius honeymoon package? You'll get to enjoy dinner on the beach, a complimentary breakfast in bed, and a champagne celebration.
And for one of the more unique experiences on a Mauritius honeymoon, you can collaborate with the kitchen and learn how to make cocktails, omelets, and fresh mixed juice. That is, if you can be bothered – it is your honeymoon, after all!
The rooms are luxurious and have walk-out patios where you can admire the Indian Ocean steps away from your room in, perhaps, the best place in Mauritius for a honeymoon.
Outrigger Mauritius Beach Resort
Bel Ombre
$
Best for an Affordable Honeymoon Suite in Mauritius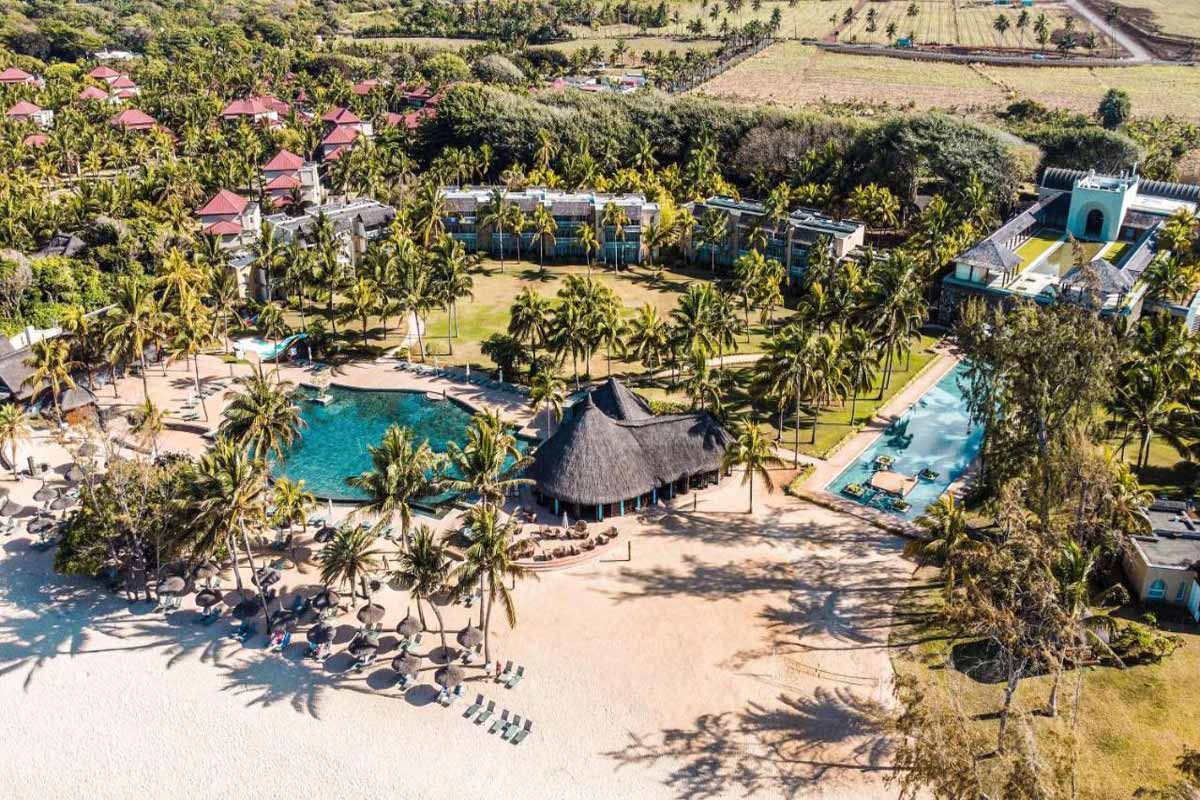 Searching for the best hotels in Mauritius for a honeymoon on a budget? The Outrigger Mauritius Beach Resort comes to mind first for an excellent combination of luxury and value.
We love Mauritius because you can enjoy a luxury honeymoon for much less than some of our other favorite tropical destinations. And this resort is one of the best to do just that. You'll stay just outside Black River Gorges National Park and right on the water. You're also close to plenty of Mauritius' top attractions.
The massive property grounds are home to 4 swimming pools, 4 dining options, and the fabulous Navasana Spa. Ocean View rooms are plenty spacious and tastefully decorated with simple yet comfortable furniture.
Immerse yourself in the lush gardens and swanky island vibes that will quickly make you forget your troubles on your honeymoon in Mauritius.
Constance Prince Maurice
Poste de Flacq
$$
Best for Overwater Bungalows in Mauritius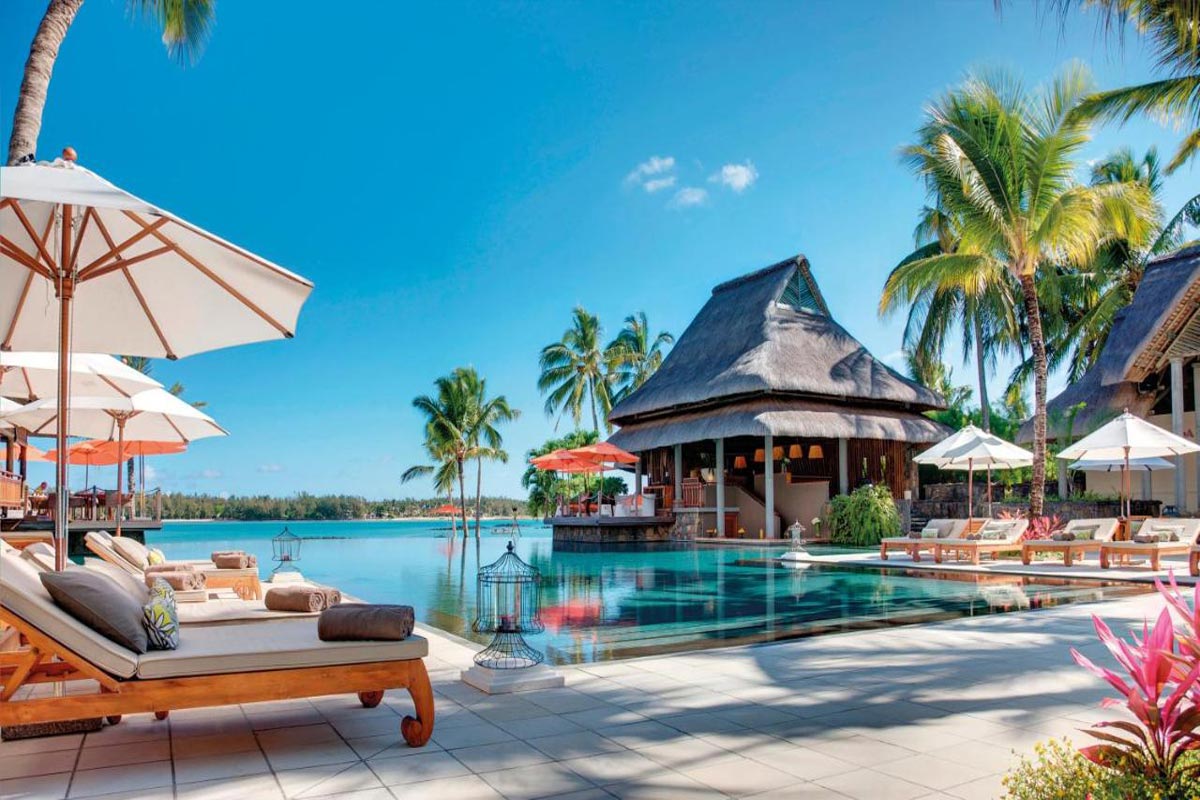 Fancy staying in an overwater bungalow for your honeymoon in Mauritius?
We're guessing you are, and Constance Prince Maurice has some of our favorite overwater suites. Even better, you can stay in one of the large thatch-roof villas for a very reasonable price.
Resting high above the lagoon, you'll have plenty of room to make yourself comfortable during your Mauritius honeymoon.
If you're debating between Maldives or Mauritius for a honeymoon, chances are you're picturing a suite perched high above turquoise blue waters, and the Junior Suite or Villa Over Water accommodations here rank up there with anything we've found.
The full-size suite is 1399 sq ft. and has beautiful natural hardwood framing accented by a warm color palate and beautiful furniture. If you can peel yourself away from the gorgeous views from your suite, you can enjoy swimming or windsurfing on the exclusive beach on site.

Ready to reserve your overwater bungalow yet? Thought so.
Mauritius Honeymoon Tips: What You Need to Know
How to Get to Mauritius
Mauritius is an excellent choice for extending a European honeymoon or even a Safari adventure.
Sir Seewoosagur Ramgoolam (MRU) International Airport is the most popular place to fly into, but you can also reach Mauritius by boat if you're taking a honeymoon cruise.
The Best Mauritius Honeymoon Destinations
Chamarel Waterfall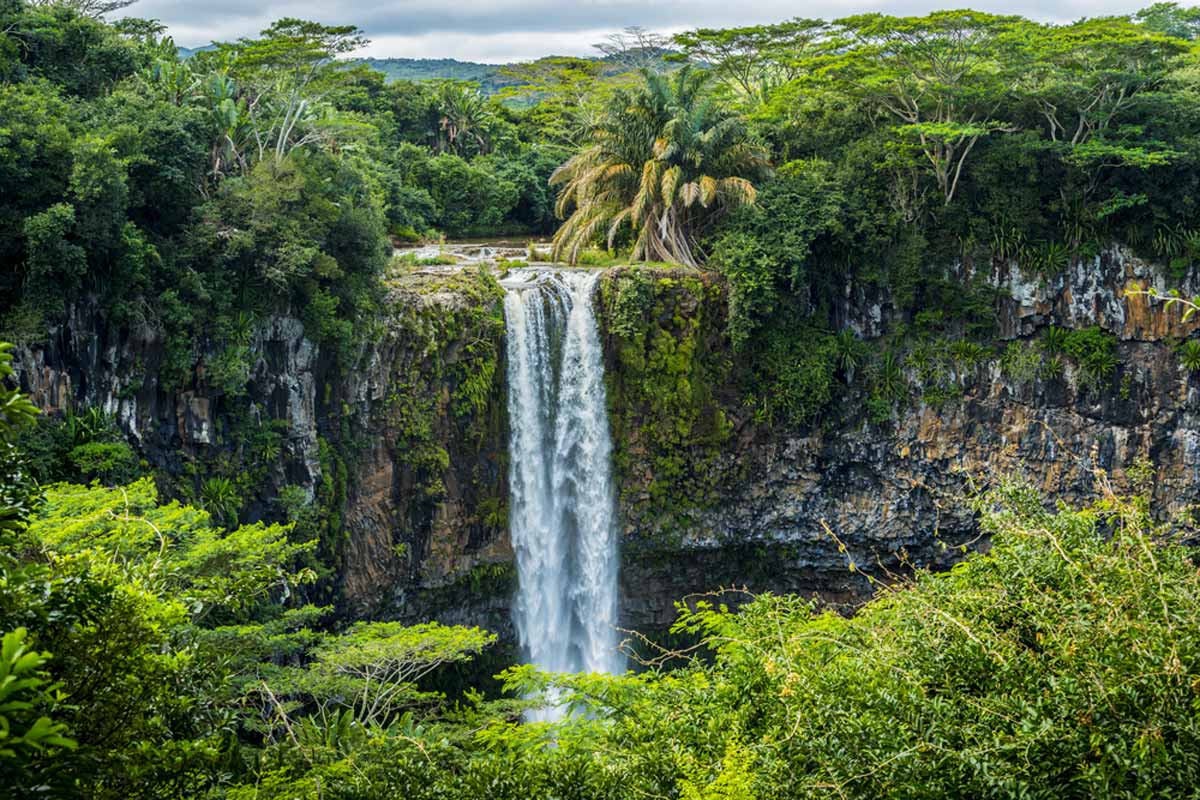 Looking for the most iconic waterfall on your Mauritius honeymoon?
The nearly 300-foot Chamarel Waterfall is sure to impress – with the stunning natural beauty surrounding the tallest torrents in the country.
You can observe the natural beauty of this waterfall from up top or below and swim beneath the powerful rapids together in what might be the most romantic idea for your Mauritius honeymoon itinerary.
For the intrepid honeymooners, bring your best pair of hiking shoes and muster up the courage to join a rappelling guide for a truly unique way to see the waterfall in all its glory.
Ile aux Cerfs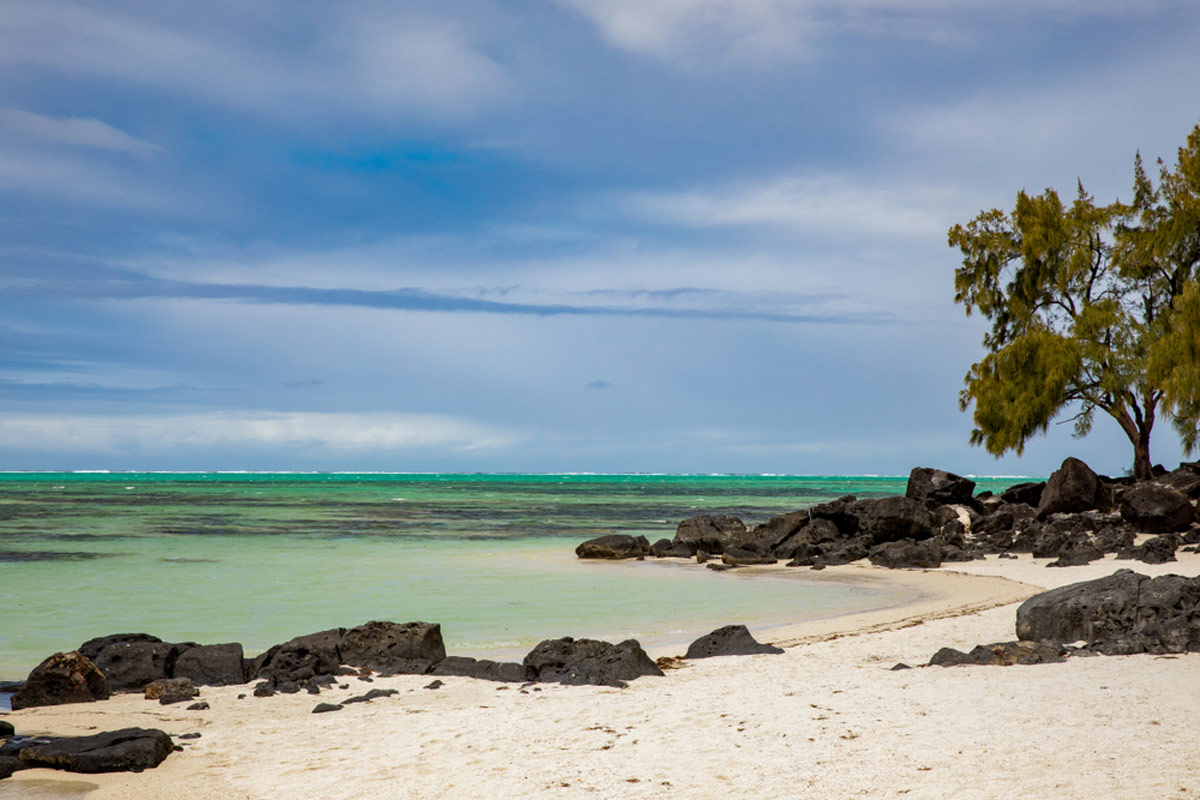 Want to kick off your honeymoon in Mauritius on a private island? Sounds perfect.
You'll find some of the best beaches anywhere with snow-white sands and aquamarine waters, making it one of the top tropical destinations in the world.
Opportunities for adventures and memories are all around you here, with parasailing, wakeboarding, golf, and snorkeling abound.
When you're ready to eat, head to Beach BBQ, where you can try local island flavors at the casual waterfront tables.
Black River Gorges National Park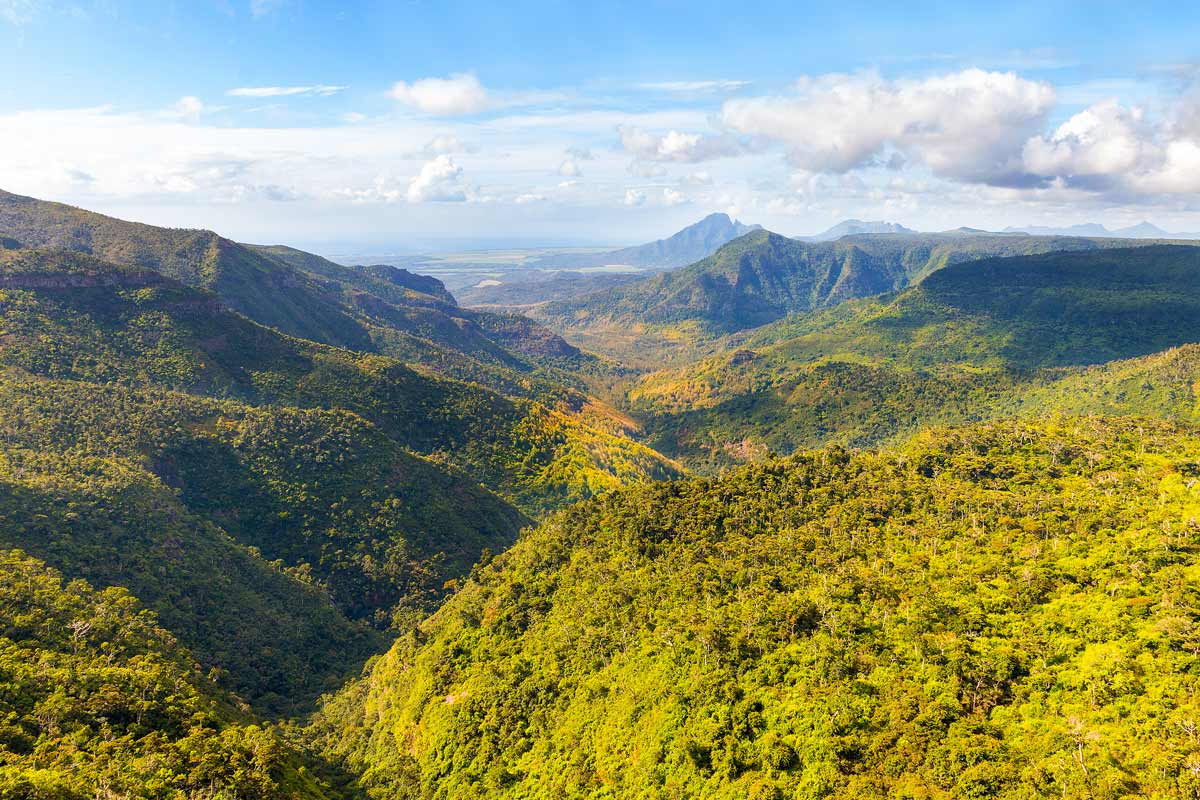 Want to explore mountains and canyons on your Mauritius honeymoon? We're guessing you do.
Head to Black River Gorges National Park and see some incredible nature and wildlife on your honeymoon in Mauritius. Here you'll find excellent hiking, canyoning and witness the iconic Alexandra Falls.
You'll also have one of your only chances to see a native rainforest on your Mauritius honeymoon.
Trou aux Biches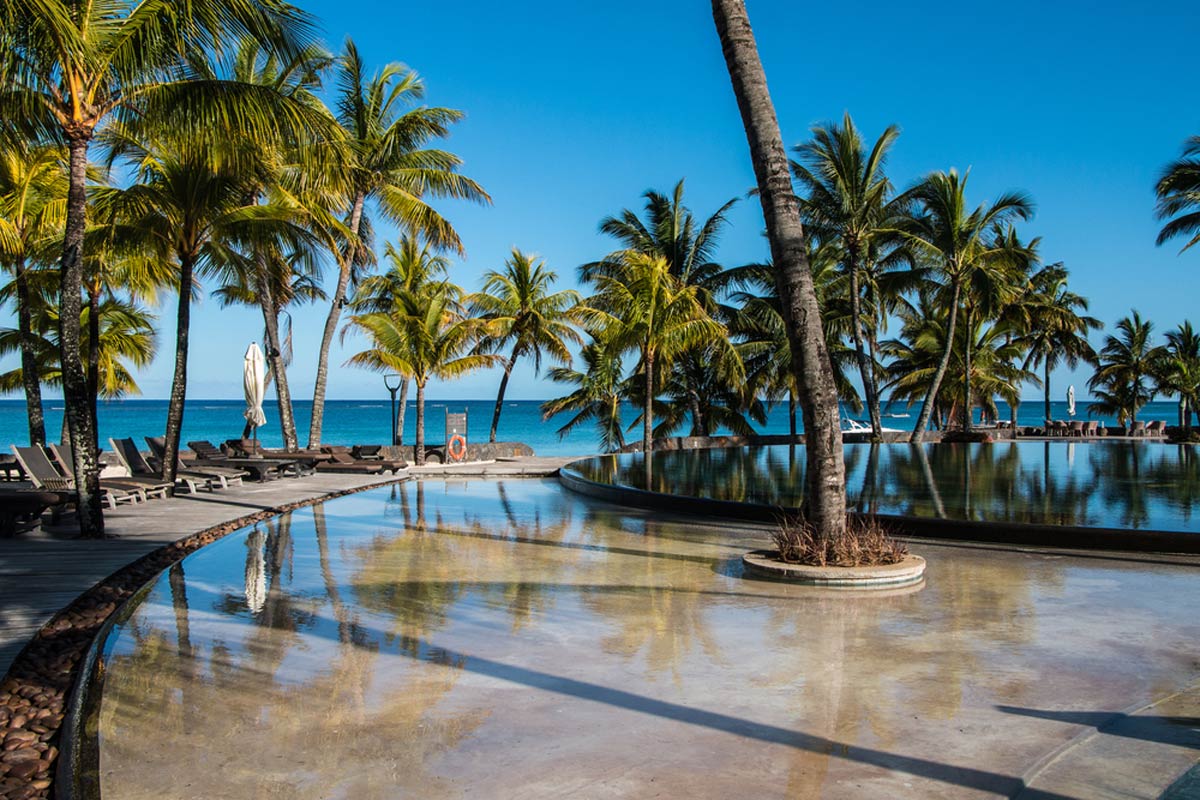 Check out Trou Aux Biches if you want to find one of our favorite beaches on your Mauritius honeymoon.
The quaint village is home to excellent dining and historic buildings and one of the most idyllic beaches you'll find anywhere.
You'll notice a lot of boats here, but the advantage is you can find snorkeling tour guides around you and set off to explore the gorgeous waters of Mauritius with an expert.
Ile aux Aigrettes Nature Reserve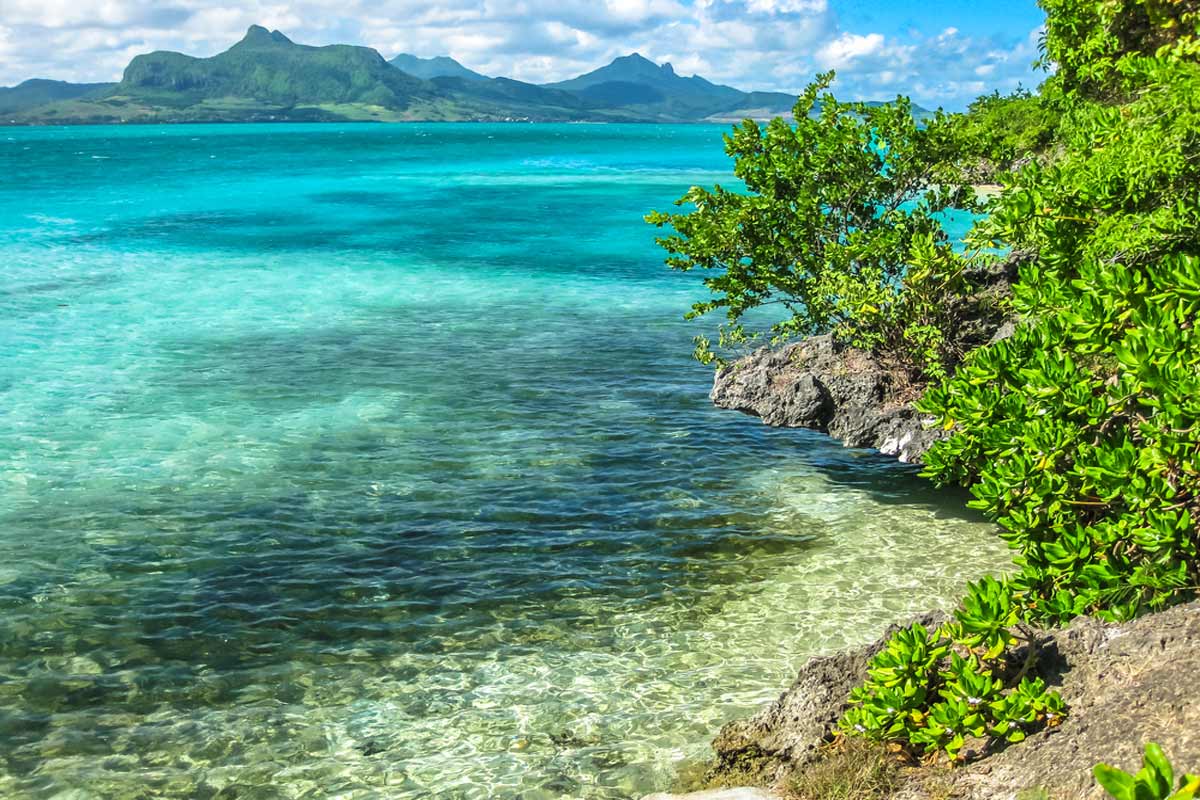 Fancy discovering a unique island on your Mauritius honeymoon? While much of the country sits on volcanic soil, the rocky coastal cliffs here consist of coralline limestone.
The lush forest backdrop is a rarity in Mauritius nowadays, so be sure to marvel at the natural beauty when you stop by the nature reserve here.
If you look closely, you may spot the elusive pink pigeon and other endangered animals on the island.
Port Louis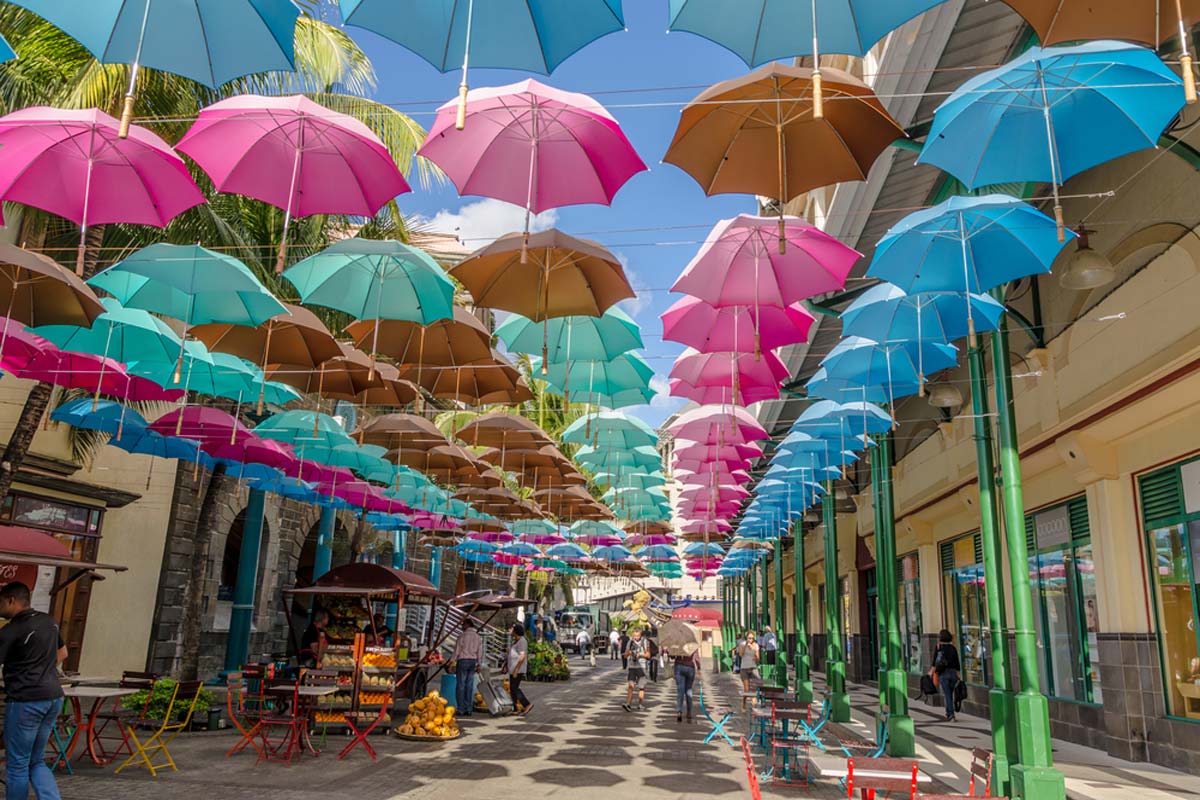 No Mauritius honeymoon guide is complete without mentioning the capital. Stop by Port Louis and explore the historic city's vibrant markets, restaurants, and waterfront.
The architecture here is unique and varied, with the Jummah Masjid being a highlight. The mosque was built in the 1850s and is one of the most stunning buildings in Mauritius.
Be sure to visit the Port-Louis Market and peruse the many stands featuring fruits, spices, and handmade crafts.
Sir Seewoosagur Ramgoolam Botanical Garden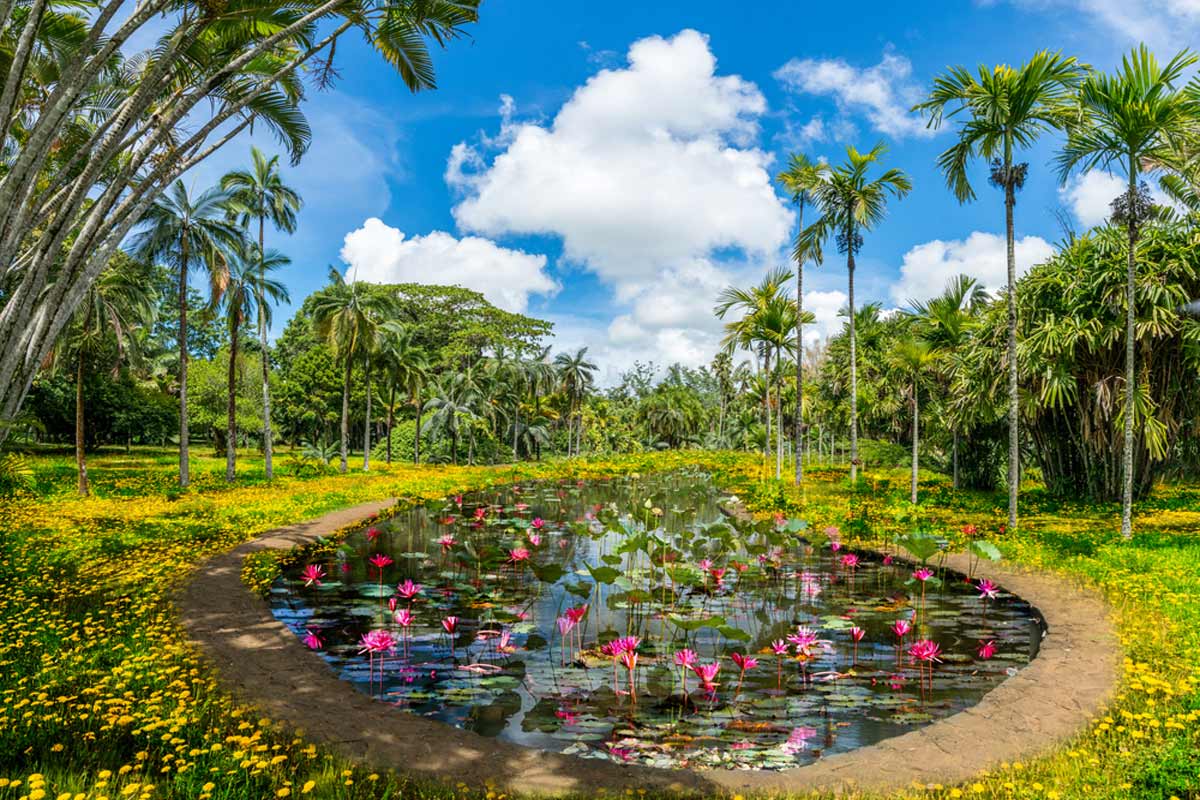 If it's rare plantlife you want to see, you'll want to add Sir Seewoosagur Ramgoolam Botanical Garden to your Mauritius honeymoon itinerary.
The botanical garden was founded in 1770 and features incredible plant life and scenery, including dozens of palm tree species.
Check out the famed water lilies and walk the massive grounds admiring flora and fauna. Many of the plants on site were put there by royalty throughout the years.
The Best Time to Visit Mauritius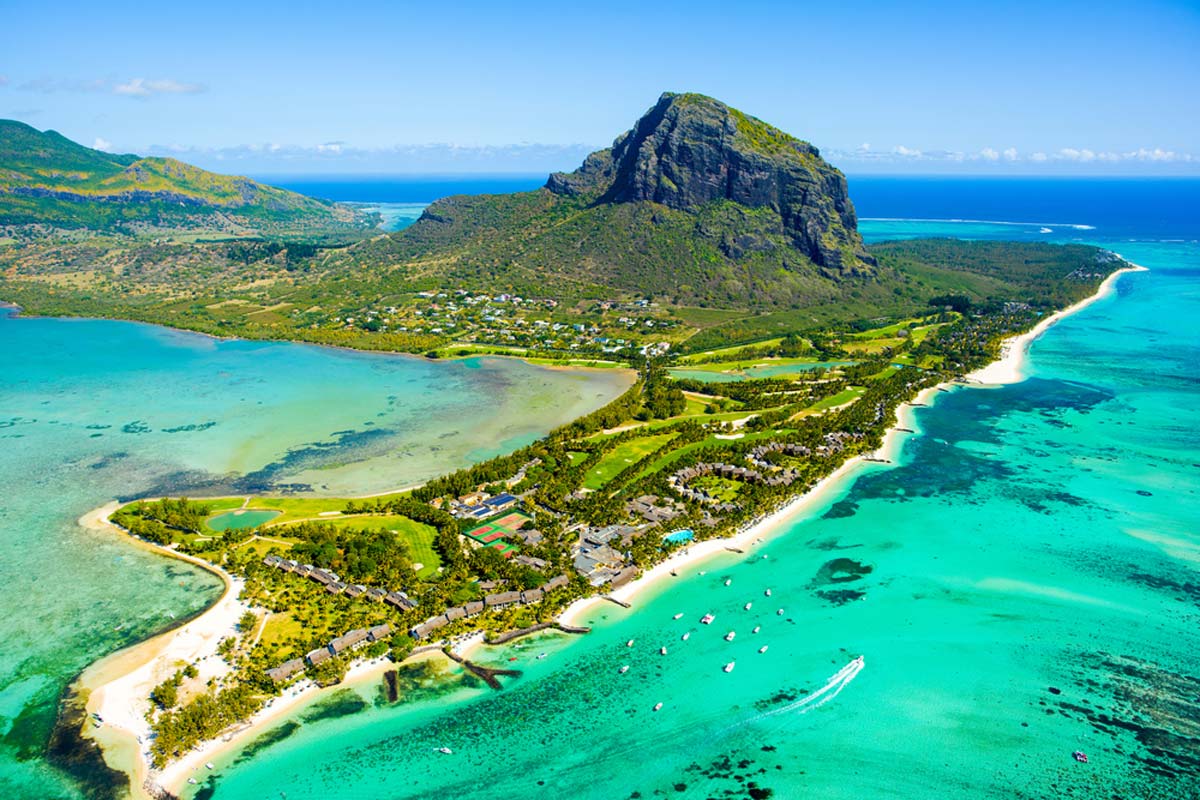 If you're looking to visit Mauritius, really, there's no wrong time to go. But the best time to visit is in the spring to avoid rain and get the best overall weather.
We suggest booking your honeymoon in Mauritius in May to avoid the crowds of spring break and summer tourism.
How Long to Spend on Your Mauritius Honeymoon
What's the perfect duration for a honeymoon in Mauritius?
Really any amount of time you can afford, but the most popular length of a Mauritius honeymoon is one week.
How Much Does a Mauritius Honeymoon Cost?
A honeymoon in Mauritius cost depends on how luxurious you want your unforgettable vacation to be. Relative to other honeymoon hot spots, additional costs are reasonable on a Mauritius honeymoon once you book your plane ticket.

The typical couple will spend $4,000-$7,000 on a honeymoon in Mauritius.
Mauritius Honeymoon Resorts: Map
Mauritius Honeymoon Guide: Read Next