Planning a honeymoon in Spain? These are the best hotels and destinations for an unforgettable vacation with your new spouse.
Spain is known for its fiery and passionate population – and where better to kick things off as a husband or wife?
Though Spain is known for some other things, too. Incredible beaches, great wine, delicious food, and stunning architecture all make the list.
Ready to discover why you need to plan your honeymoon to Spain? Let's dive in.
Why Honeymoon in Spain
To say that there are so many idyllic Spain honeymoon destinations would be a little bit of an understatement. From cozy mountain towns and laidback islands to sleepy beach towns and vibrant cities, there is something to entice every type of traveler.
Many couples travel to Spain to relax on the various beaches and islands, visit notable museums and works of art, go hiking in the mountains, explore ancient structures and ruins, and (of course!) eat lots of tapas and drink lots of wine.
Sounds good? Thought so – these are just some examples of what could be included in your ideal Spain honeymoon itinerary.
Best Honeymoon Hotels & Resorts in Spain
Jumeirah Port Soller Hotel & Spa
Mallorca
$$$
Best for a Relaxing Honeymoon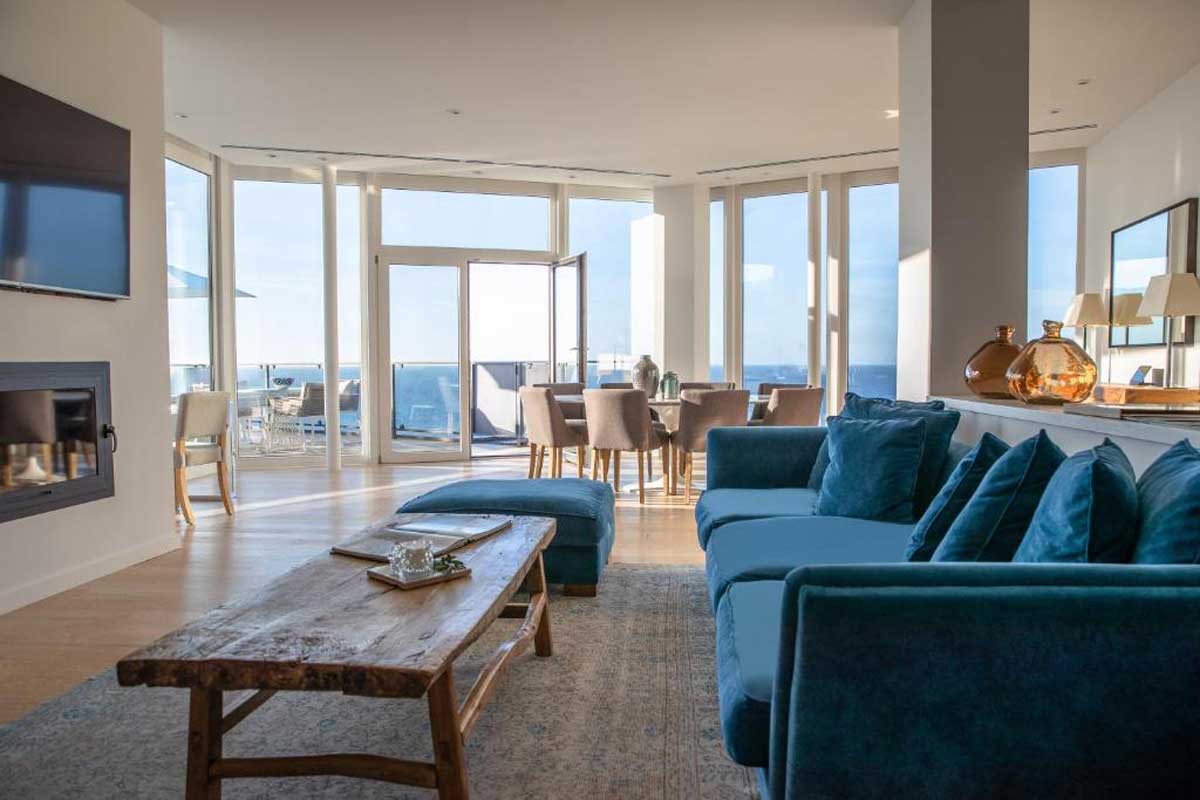 If R&R (rest and relaxation) is your main priority for your honeymoon, Jumeirah Port Soller Hotel and Spa is a stunning resort set above a cliff overlooking the endless sea below. And it offers you just that.
Kick things off with a bang – the resort features a private jet transfer service so you can be carried to your honeymoon in total style. Not got the budget? Don't fret, this is along with regular airport transfer service and shuttle services.
If you're looking to up the romance (and let's face it, you totally should), the resort offers a "Romantic Mediterranean Escape" package that includes dinner for two, a rose scented romantic bath, a bottle of champagne and strawberries with chocolate, a couples massage, complimentary daily breakfast, and access to the spa.
Dream honeymoon sorted.
The Ritz-Carlton Abama
​​Tenerife
$$$
Best for Dramatic Views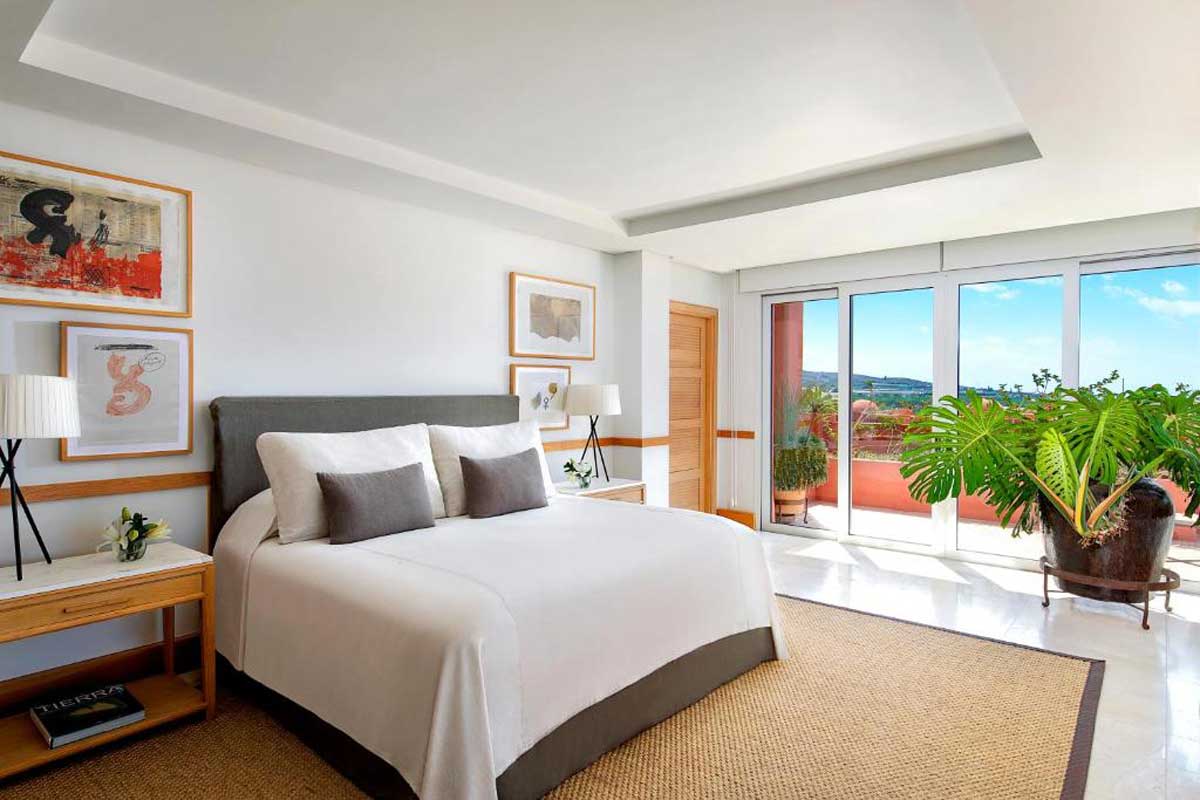 If you're looking for a Canary Islands honeymoon, look no further than staying at The Ritz-Carlton Abama.
Named one of the best honeymoon hotels in Spain, this 5-star hotel offers couples a Honeymooners Package comprising luxury accommodation, afternoon tea, a romantic bath, and a massage suite that includes a 30-minute jacuzzi time and a 60-minute couples massage.
There are various dining experiences onsite, including Michelin-star restaurants if you're looking for a gastro-centric evening. Though there are plenty of chilled-out places to dine, too.
Once you've had your fill of the beach (if that's even possible), you can play golf and/or tennis, take a guided hike up Teide volcano, go sailing, or visit The Cave of Wind. Followed up by a session in the aforementioned jacuzzi, of course.
Puente Romano Beach Resort
Marbella
$$
Best for a Beach Honeymoon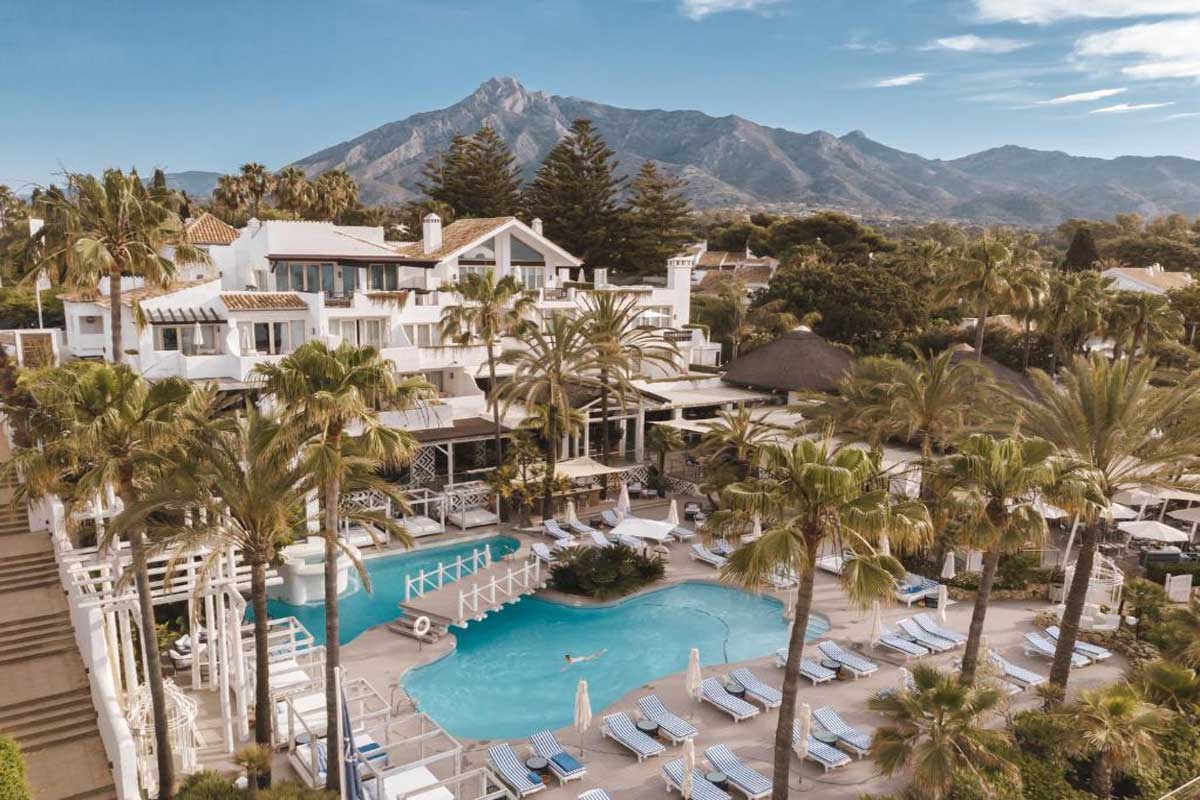 One of the best destinations in Spain for a beach honeymoon is Marbella. And of Marbella's many incredible spots, the Puente Romano Beach Resort is one of the most popular for honeymooners.
This stunning resort is set right on the beach and can help you create a honeymoon package that will fulfill your deepest desires.
The resort offers 3 levels of accommodation including suites, grand suites, and villas. There is an open-air gym set in the jungle (if you can be bothered to flex those muscles, that is), tennis courts, an indoor gym facility, and swimming pools, and the helpful staff can book you on a number of local excursions.
What we love most about this resort is that it's set up almost like a village, offering guests an unforgettable experience. Oh, and when hunger strikes, you've got the choice between fine dining, casual grub, and even a dinner and a show option.
Mandarin Oriental Ritz
Madrid
$$$
Best for a City Honeymoon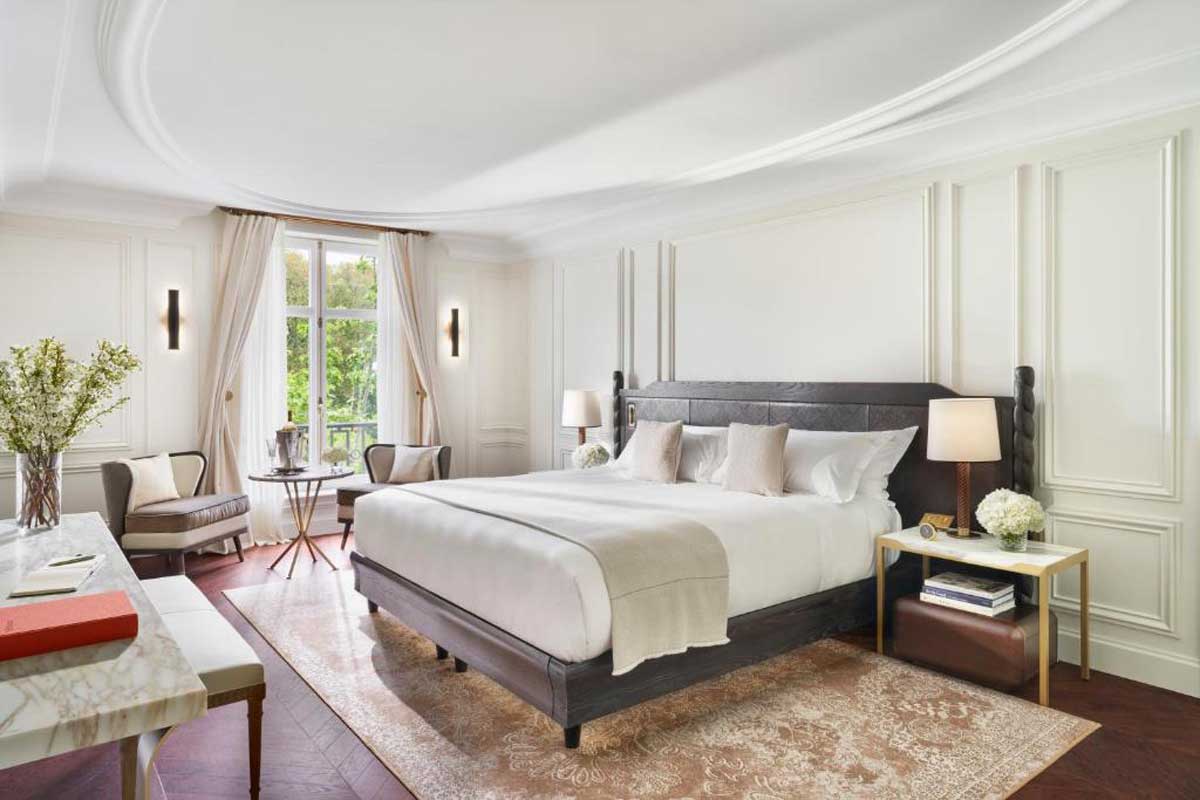 If you're less of a beach bum and more of a culture seeker, one of the best honeymoon spots in Spain is the city of Madrid. And there's nowhere as luxurious as the Mandarin Oriental Ritz.
This 5-star hotel offers gigantic rooms and suites ideal for honeymooning couples. Think huge, fluffy beds topped with fine linens and marbled floors fit for Royalty.
The dining experience at Mandarin Oriental is unreal – check out the 2-star Michelin restaurant called Dessa for some seriously impressive food. Or, there's a more casual offering at El Jardin del Ritz, afternoon tea at the Palm Court, and a separate bar called Pictura.
All this just a stone's throw from Madrid's top sights? We're in love.
Hotel Viñas de Lárrede
Broto
$
Best for Intimate Honeymoons with Mountain Views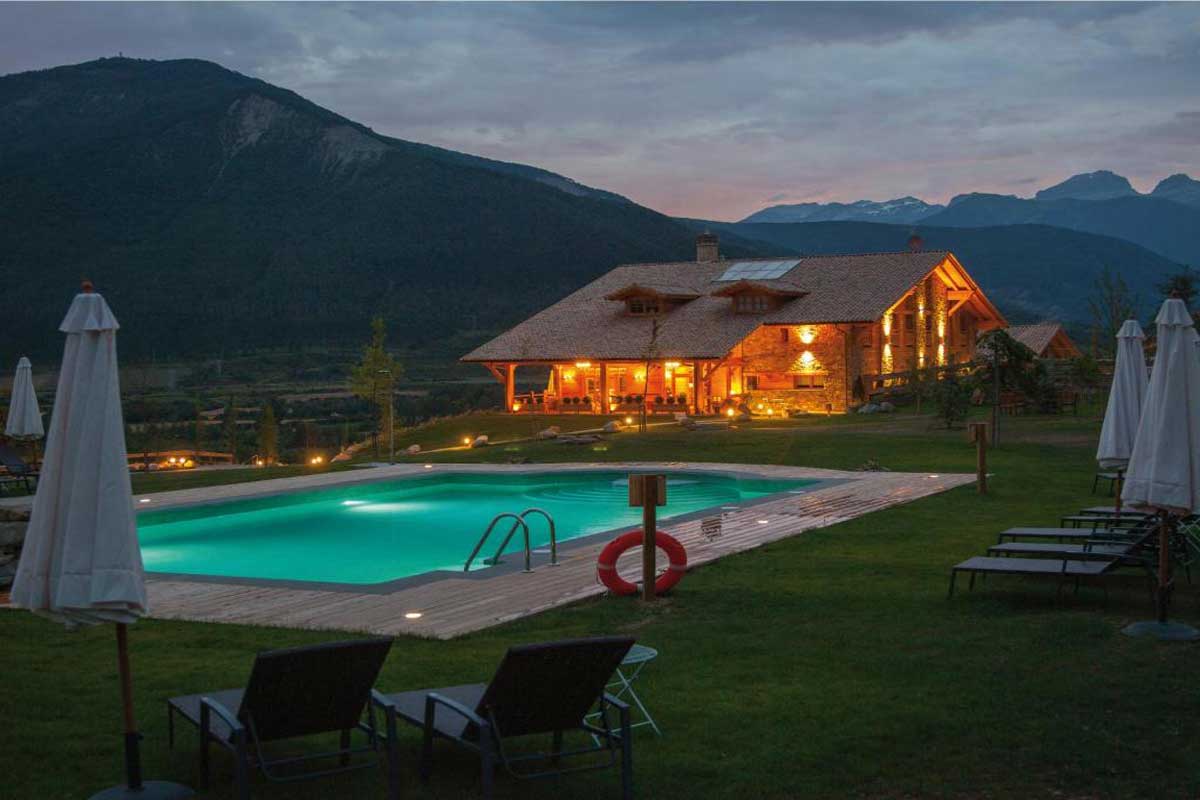 Honeymoon in the mountains at Hotel Viñas de Lárrede. Located at the base of the Pyrenees, this resort is especially striking during the winter. If you're looking for a unique winter honeymoon, this is ideal.
If you fancy leaving the warmth of the roaring fire and a cozy blanket, skiing and snowboarding are incredible here and the hotel offers equipment for guests.
Of course, the area is gorgeous in the warmer months too. You can explore the mountains by hiking or you can relax around the swimming pool.
As far as dining is concerned, this hotel excells. Guests are treated to food created from the hotel's farm (as well as other locally sourced areas). They even have a winery, which we think is incredibly enticing.
Villa Birdie
San Sebastian
$$$
Best for a Romantic Honeymoon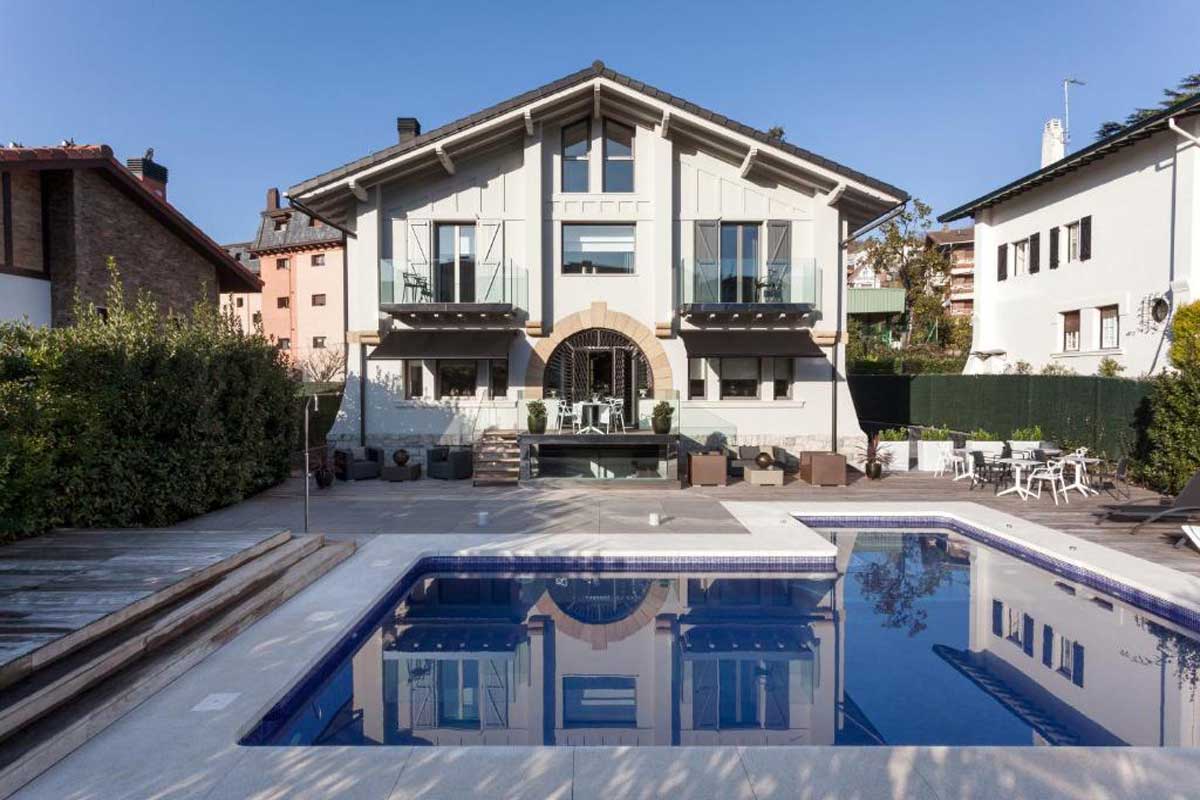 Arguably one of the best honeymoon resorts in Spain, Villa Birdie provides an unforgettable experience for any newlywed couple. It's adults-only (score!) with only 5 rooms, making for a quiet and intimate setting to celebrate your marriage.
The villa has an outdoor pool with a jacuzzi, a beautiful outdoor terrace, and a
natural solarium. Better yet, there are free drinks and snacks, AND breakfast is included.
Rooms are spacious and modern in decor, equipped with a robe and slippers for the newlyweds, it's like a – ridiculously cozy – home away from home.
Parador de Granada
Granada
$$
Best for Culture-Seekers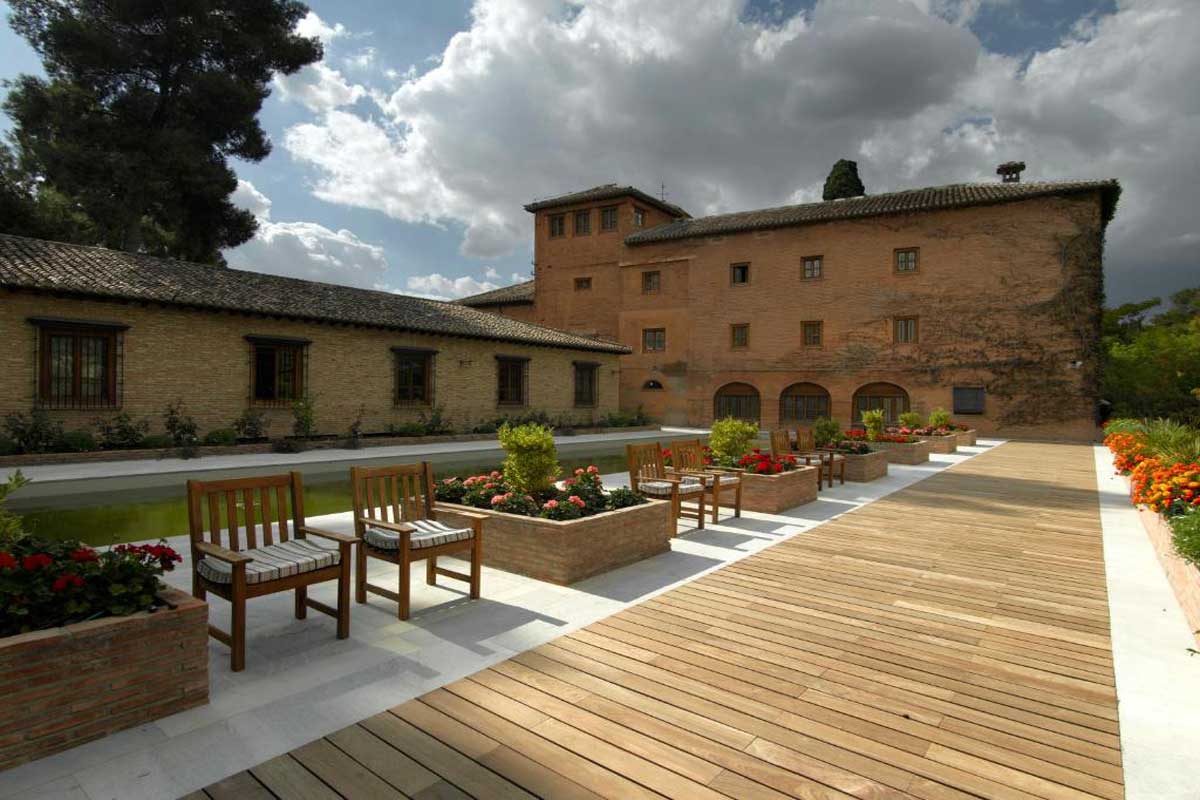 For those looking to stay somewhere seriously impressive, look no further.
Parador de Granada was originally a convent built by the Catholic Monarchs and has since been restored and transformed into a hotel – creating a hauntingly beautiful setting for a honeymoon in Spain. In fact, it still features the original courtyard and lookout tower.
The hotel provides "gift boxes" which are essentially smaller versions of packages. For example, they offer a "Five Nights with breakfast for two" gift box that is a great option for couples to save a little bit of money.
Spain Honeymoon Tips: What You Need to Know
How to Get to Spain
There are nearly 60 airports throughout Spain. The three biggest are Madrid Barajas Airport (MAD), Barcelona Airport (BCN), and Palma de Mallorca Airport (PMI).
Spain also has an excellent public transportation system, making it easy to travel within the country.
The Best Spain Honeymoon Destinations
Mallorca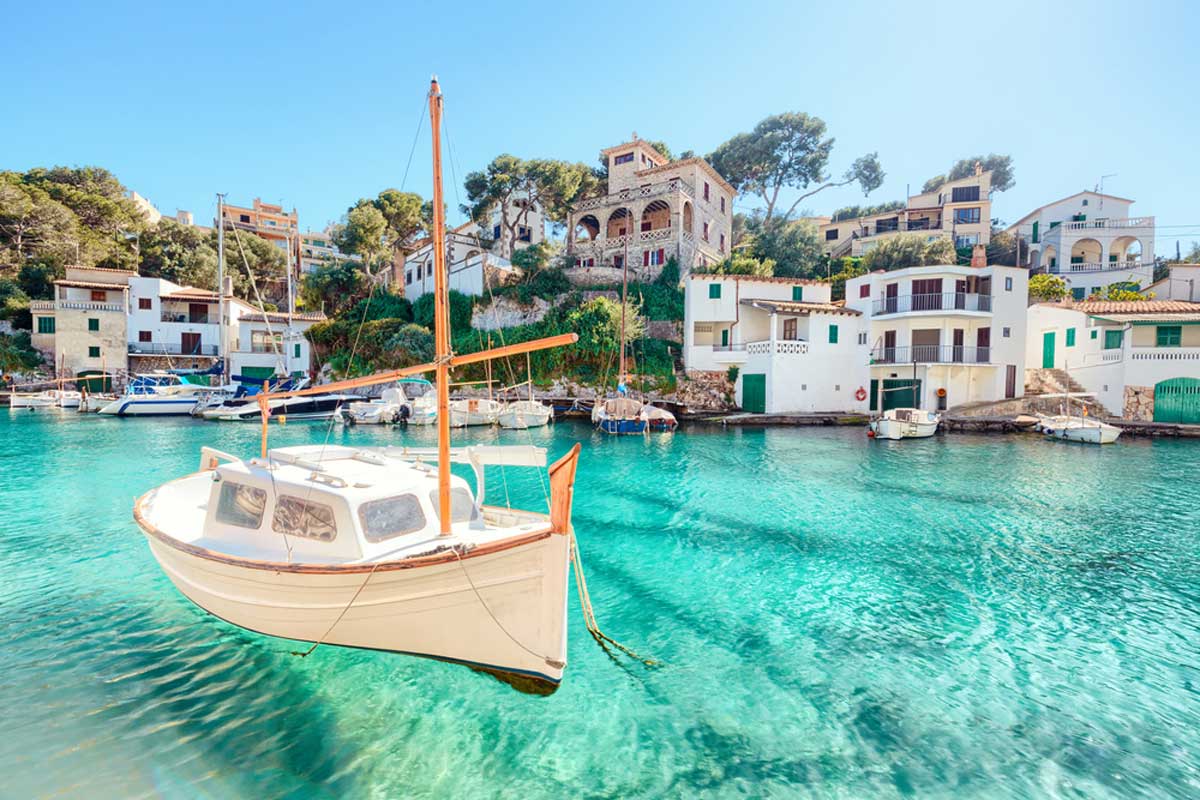 Known for beachfront resorts, crystal clear waters, deserted coves, and limestone cliffs, it's no wonder that Mallorca is a popular choice. There are also ancient Roman and Moorish ruins you can admire.
Mallorca also has a thriving nightlife and plenty of wineries for boozy excursions. An optimal honeymoon will see you spend the day at the beach enjoying the sun and surf, touring a winery and going hiking in the mountains.
Las Palmas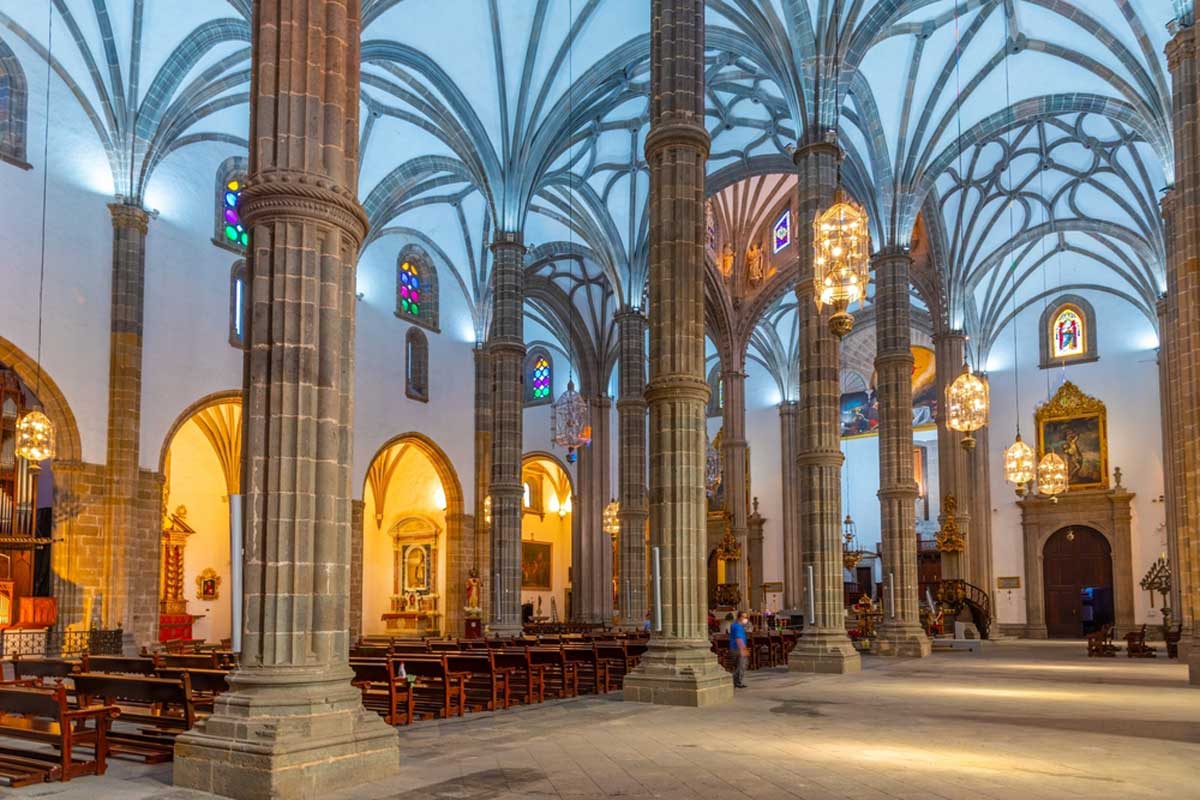 Situated in the Canary Islands, Las Palmas is one of the largest cities in Spain.
Many couples enjoy walking around the city and visiting the shops and cafes – though, other popular activities include going to the beach, swimming in the natural pools, visiting the local markets, and touring a coffee plantation.
If you're visiting during February, you can experience and take part in one of the many festivals that will be going on throughout the city. This includes the Carnival of Las Palmas de Gran Canaria, Day Carnival, and Los Indianos.
San Sebastian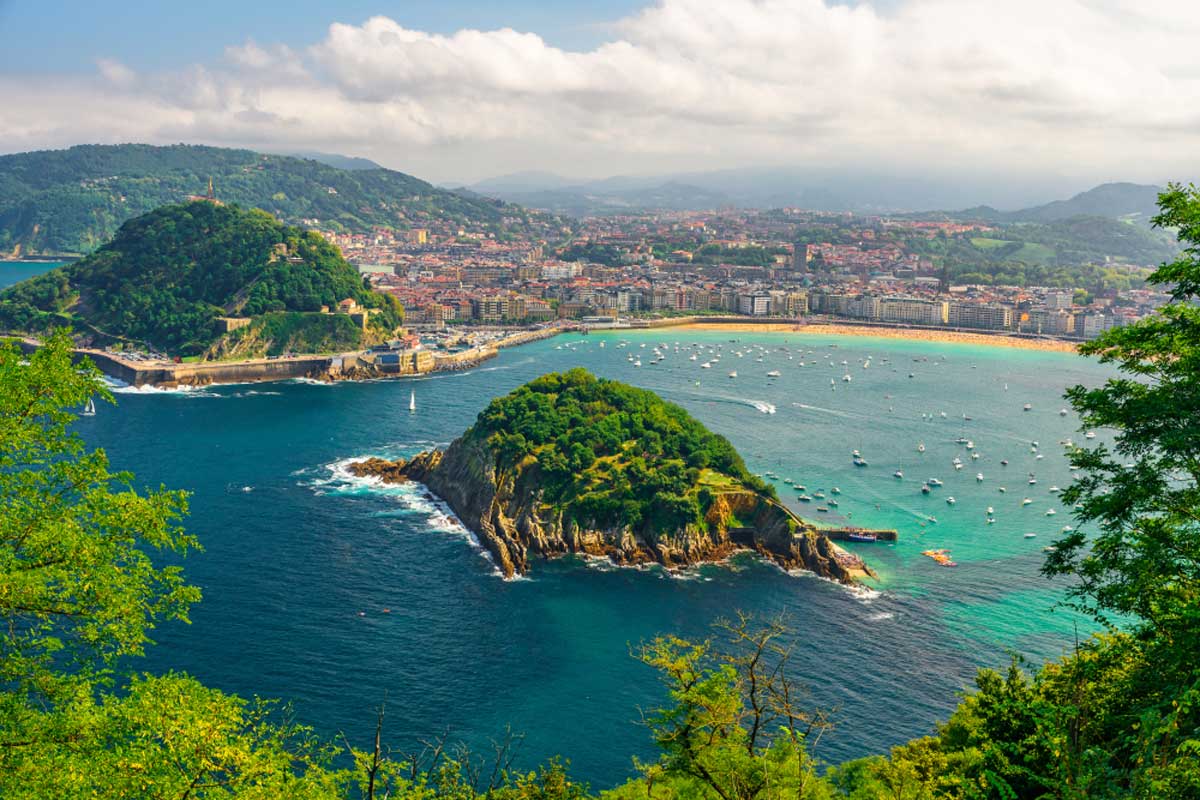 We have a soft spot for San Sebastian. And we're sure you'll see why.
This is another gorgeous beach town filled with museums, galleries, and stunning cathedrals. If your visit is from May to August, you can take a ferry to visit the Island of Santa Clara as an extra excursion.
Other points of interest include Peine del Viento sculptures, Parte Vieja, Playa de la Concha, riding the funicular up to Monte Igueldo, and surfing at Playa de la Zurriola.
Seville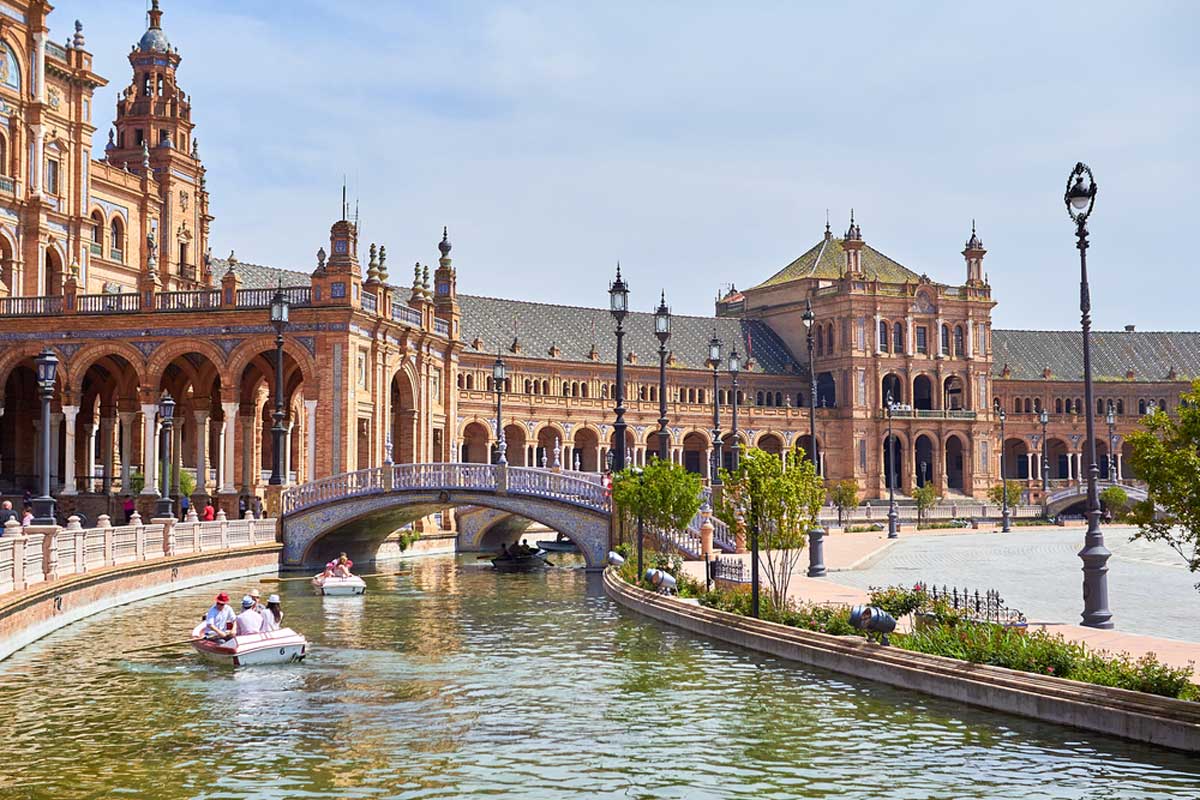 One of the more well-known destinations in Spain, Seville is known for flamenco dancing.
And what's more romantic than that?
You can take lessons, go to a show, or head to a square in the city where you're guaranteed to hear music. Its the largest city in Southern Spain and the top tourist spots are Alcázar Palace, Seville Cathedral, the Tomb of Christopher Columbus, and the Metropol Parasol, amongst many more.
As well as this, Seville is a foodie's paradise. Home to an array of brilliant restaurants and cafes, spend a day hopping from place to place trying the area's cuisine.
Granada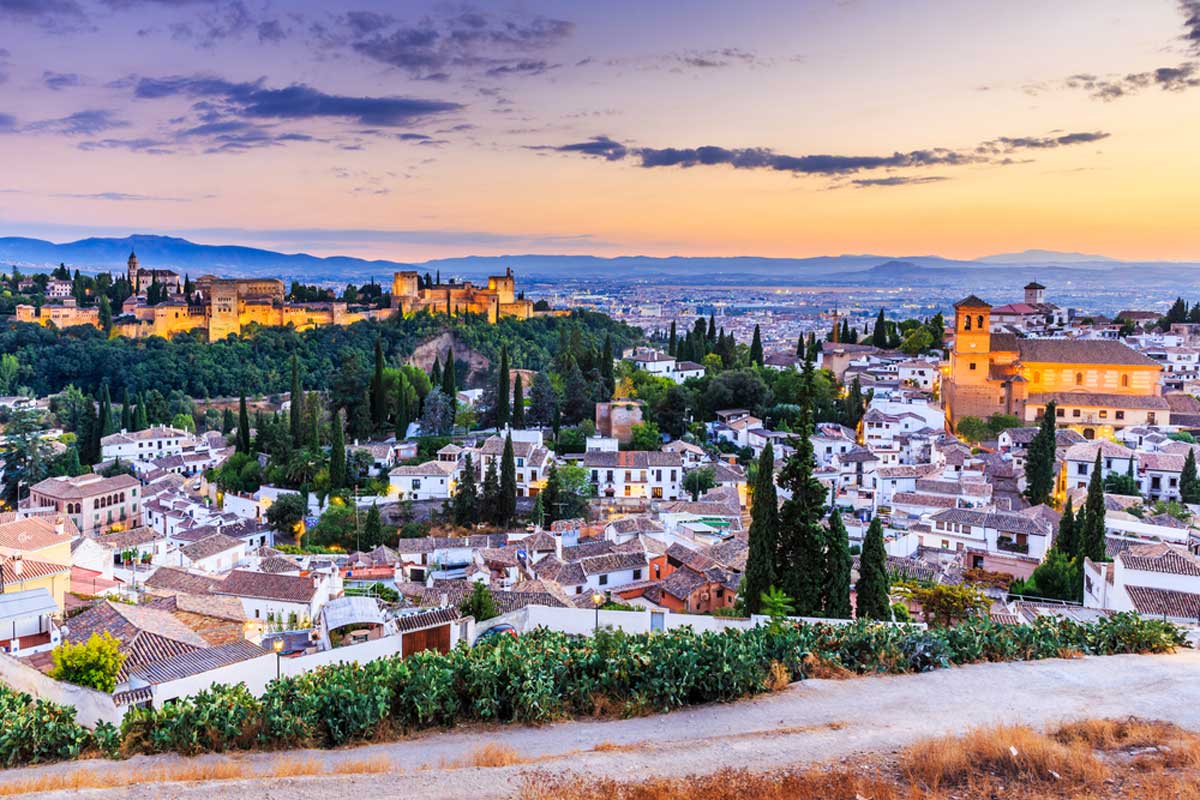 One Spain honeymoon destination you should definitely consider is Granada. It's known for its ancient architecture, including a hilltop Moorish fortress (the Alhambra). The streets of this city are lined with bars, cafes, and clubs.
People also like to visit the Generalife Gardens, Alcaiceria, El Bañuelo, and the Granada Charterhouse. If you're looking to be more active, the Sierra Nevada mountains provide ample opportunities for hiking and other adventures.
Madrid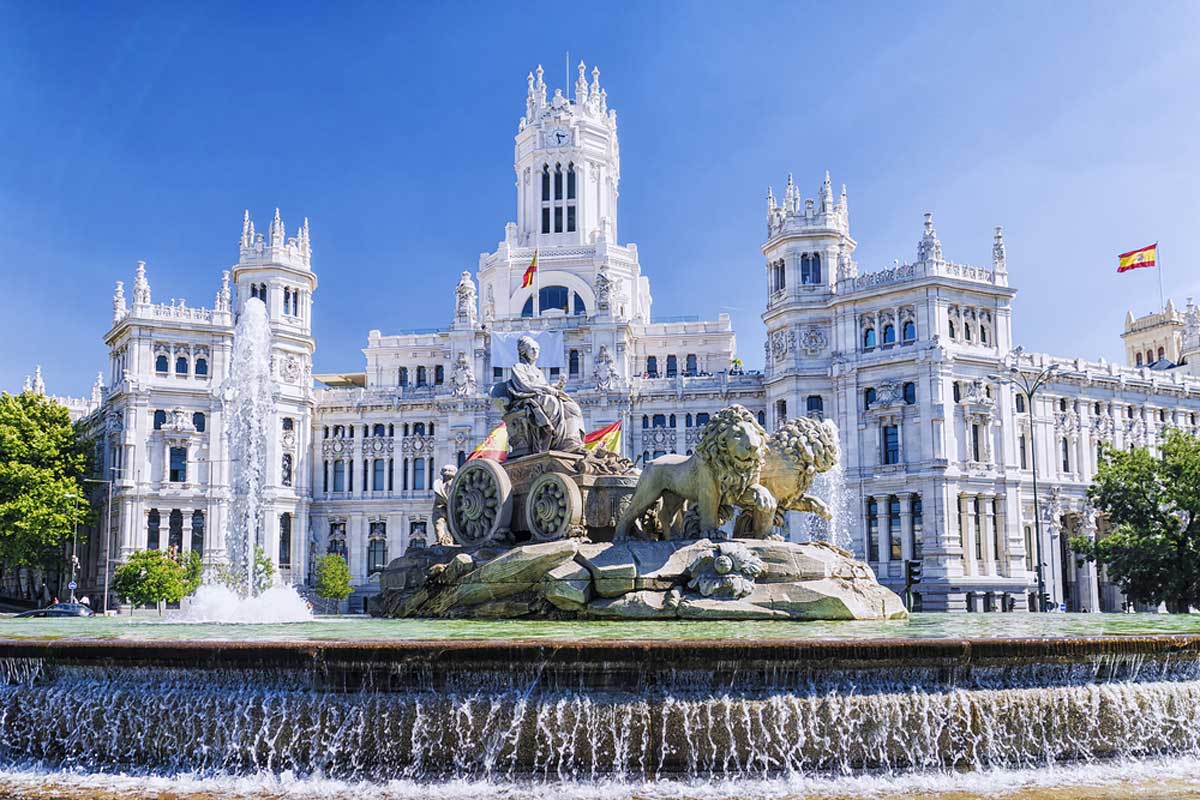 Spain's capital – Madrid – is an excellent honeymoon destination for those looking to indulge in Spanish culture.
Things to do include visiting the National Museum and the Royal Palace of Madrid, though our favorite thing to do in Madrid is café hop until we've drunk enough Sangria to put Grandma under the table.
The Best Time to Visit Spain
Generally speaking, the best months to visit Spain are during spring (March to May) and fall, from September to November.
How Long to Spend on Your Spain Honeymoon
A majority of couples spend anywhere from 7-14 days on their dream Spain honeymoon.
How Much Does a Spain Honeymoon Cost?
The average couple will spend $3,000 for a week in Spain, excluding flights. This, of course, is dependent upon many factors, like where and when you travel in Spain, where you're visiting from, and what excursions you decide to do.
There are many ways to stick to a budget like booking an all-inclusive Spain honeymoon, seeing who offers Spain honeymoon packages and visiting in the shoulder or off seasons.
If you see a hotel or resort you're dying to stay at, there is no harm in asking if they offer a Spain honeymoon package or any extra perks.
Spain Honeymoon Resorts: Map
Spain Honeymoon Guide: Read Next