Planning a Croatia honeymoon? We help you find the best resorts and destinations for the perfect honeymoon in Croatia.
Visitors come here for food, music, architecture, and hiking. But Croatia is home to gorgeous views of the Adriatic Sea, plus numerous lakes, waterfalls, and mountains.

You'll experience natural beauty complemented by a rich and diverse culture teeming with hospitality and tradition.
Croatia has been a popular vacation destination for years, but is a Croatia honeymoon one to consider?
Why Honeymoon in Croatia?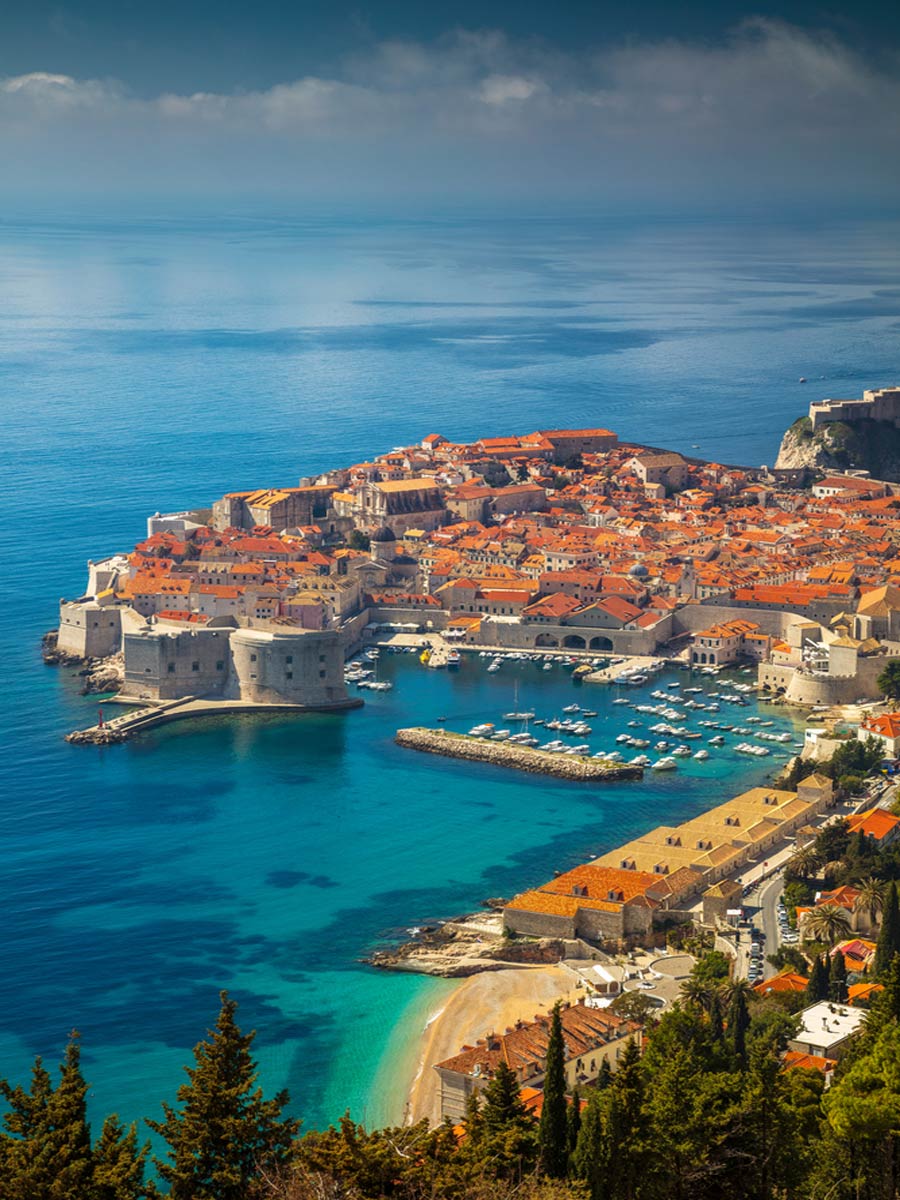 More and more people are starting to explore the idea of whether or not to take their honeymoon in Croatia.
So is Croatia a good honeymoon destination? We'll answer that with a resounding yes. Croatia is a wonderful place for a honeymoon, and we'll tell you why.
Whether you want to spend your days exploring castles and ruins from centuries past or just hang out at the beach near the Adriatic Sea, Croatia has something for everyone.
Looking for the best places in Croatia for a honeymoon? Read on to learn about our favorite hotels, destinations, and ideas for a honeymoon Croatia style.
Best Honeymoon Hotels & Resorts in Croatia
Hotel Posh
Split
$$$
Best for a Luxury Honeymoon in Croatia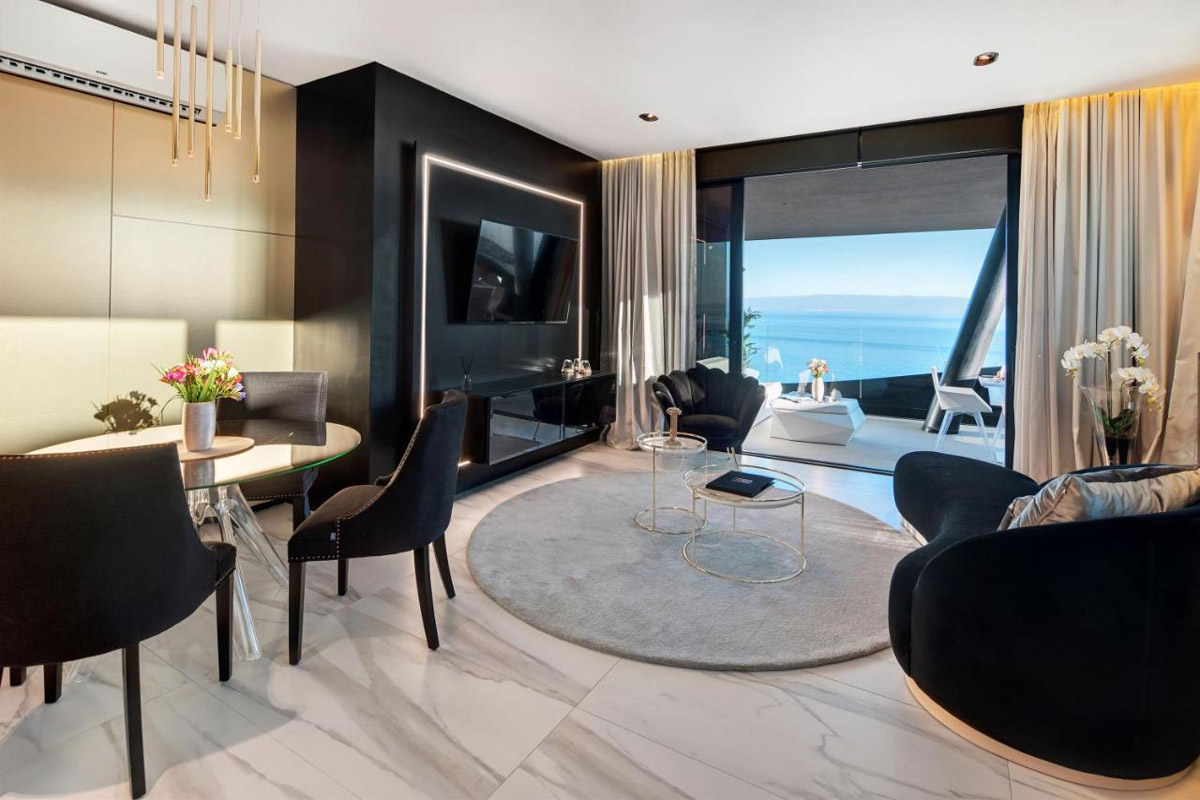 Looking for the best honeymoon hotels in Croatia? Hotel Posh is close to all the action in Split and is a fantastic place to call home while you're here.
Why stay at Hotel Posh? The suites here are really nice. Ok, they're among the most romantic and, yes, posh we've found anywhere.
Your all-suite accommodations spare no detail, from private kitchens to terraces offering unrivaled views of the ocean below; the high design is at the core of every detail in the hotel, inside and out.

One example? The infinity pool looks out at the Adriatic Sea and is one of the most stylish backdrops for poolside honeymoons we've found.
Want to make your honeymoon in Croatia even more memorable? Of course, you do. Book a yacht and go island hopping; it doesn't get much better than that.
Adrianna, Hvar Spa Hotel
Hvar
$$
Best for a Honeymoon in Hvar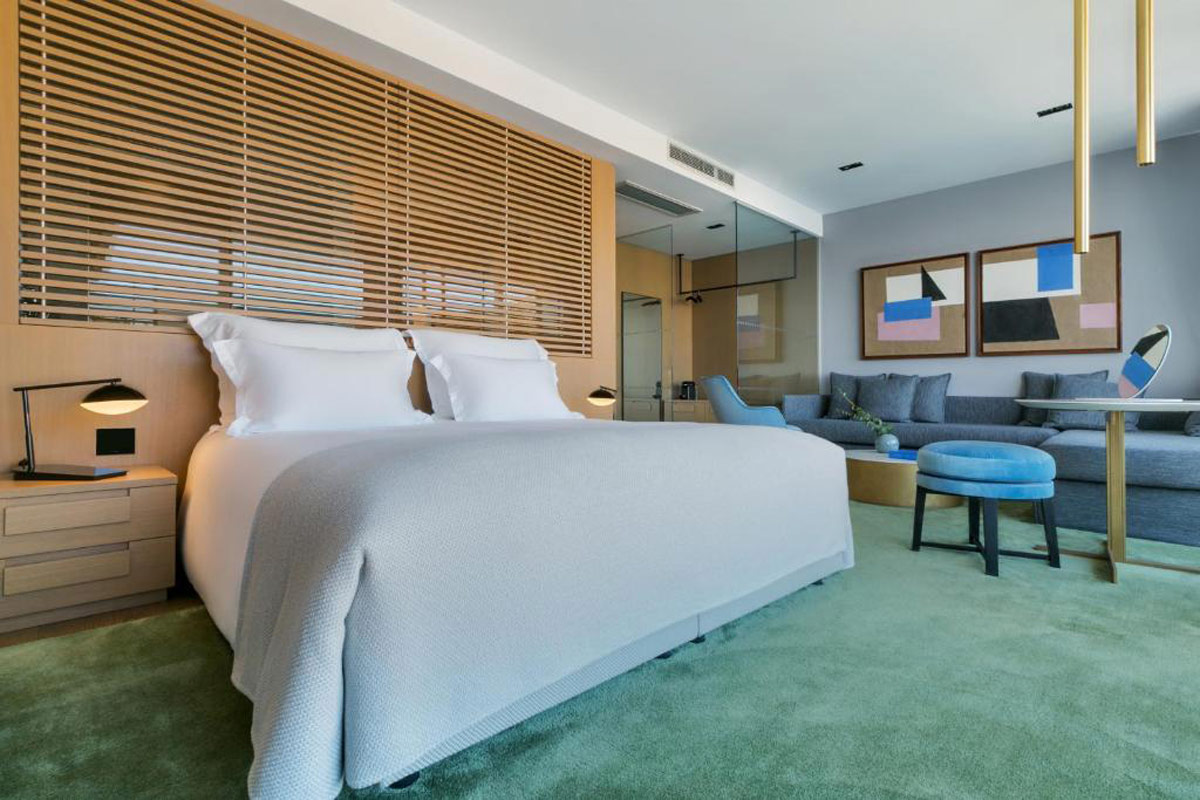 If you're visiting one of our favorite destinations in Croatia, Hvar, you'll want to stay at the Adrianna, Hvar Spa Hvar.
Not only is it a gorgeous property with rooms that are perfect for any honeymoon, but they offer excellent Croatia honeymoon packages that give you the feeling of an all-inclusive resort on your honeymoon in Croatia.
Book the All About You package, and you'll get a $50 dining credit plus breakfast each day and optional late checkout for those moments on your honeymoon when you just can't seem to leave the room.
Or choose the Suite Arrivals package, where you'll get free airport transfer and VIP amenities to make you feel that celebrity effect when you arrive in Croatia.
Opt for the Spa Suite with Sea View and kick back in the stylish quarters with modern decor and an in-room jacuzzi setting the stage for the most iconic views of Croatia right outside your window.
Royal Palm Hotel
Dubrovnik
$$
Best for Adventures in Croatia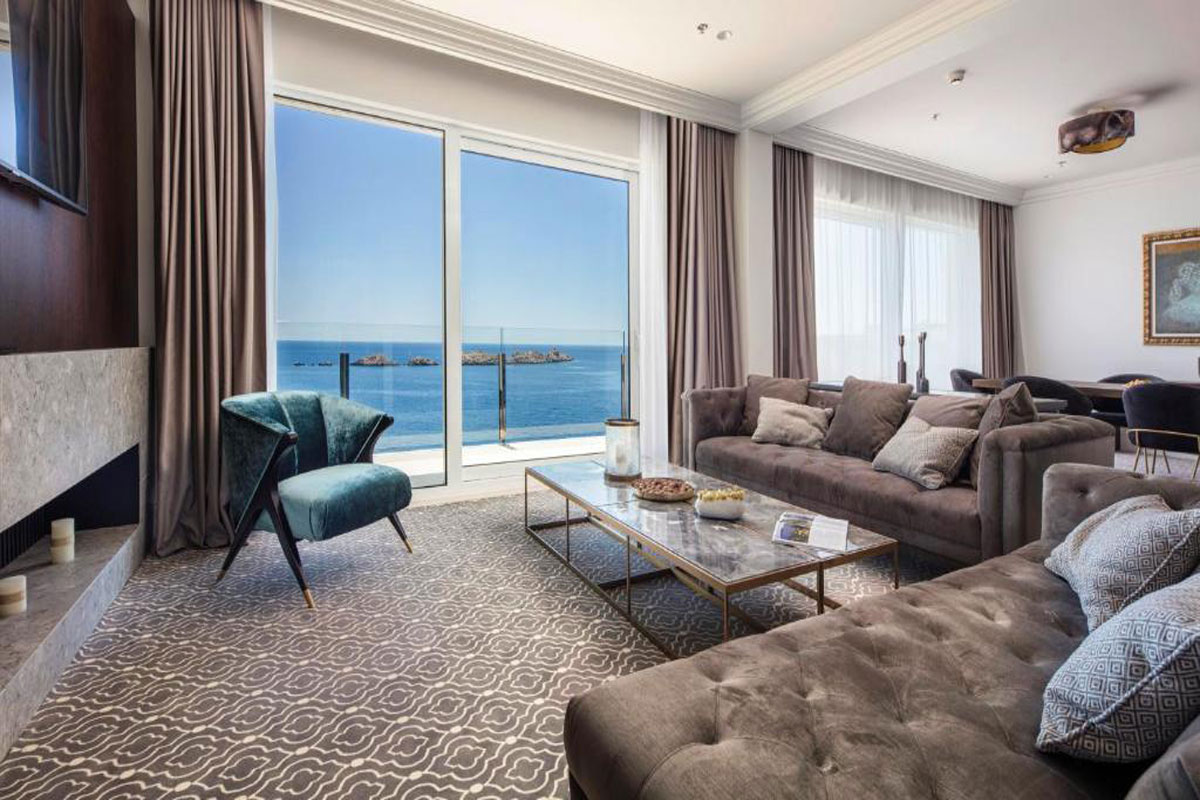 Royal Palm Hotel is one the best Croatia honeymoon resorts if you want to experience everything the country offers in style.
First, the location, less than 3 miles from Old Town, is exceptional. While you're here, marvel at the beaches and coastline that make Croatia one of our favorite honeymoon destinations anywhere.
But if you're not content simply looking out at the water from your luxury room or suite, how about booking a tour on a speed boat and checking out the Elafiti Islands or observing the ancient fortress from the Adriatic Sea? It's the perfect touch for a Croatia honeymoon package in Dubrovnik.
Still trying to explore? We got you covered. Schedule a horseback ride or trek through nature and remote villages on an ATV.
When you get back on land, choose from one of several dining options or have a cocktail by the pool after seeing Dubrovnik from a new perspective.
Esplanade Zagreb Hotel
Zagreb
$$
Best for a Honeymoon in the Capital of Croatia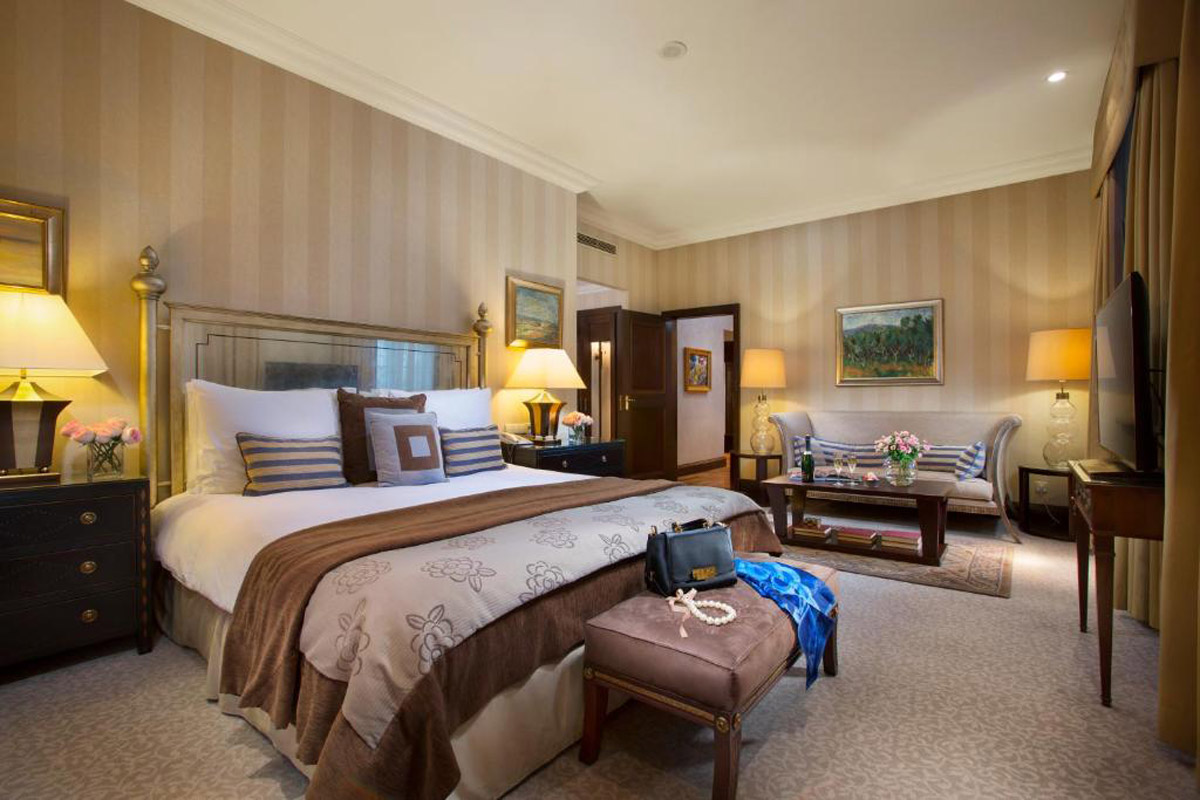 The historic Esplanade Zagreb Hotel is a nearly 100-year-old relic in the heart of the capital city of Zagreb. Within walking distance of some of the finest sites in the vibrant city, this hotel is also an attraction in its own right.
A gathering place for locals and tourists, you can sample some of the best cocktails in the city at the Esplanade 1925 Lounge & Cocktail Bar or dine at Zinfandel Restaurant for some creative local fare.
Head to your room or suite when you're ready to turn in for some quiet romantic time together. You can relax on tastefully curated furniture and bedding, making it the perfect place to kick back and discuss what's next on your Croatia honeymoon itinerary.
We think you'll love the value for the price here, so why not use some of your honeymoon funds to splurge a bit? Upgrade to the Deluxe Suite and enjoy the extra space and amenities the luxe accommodation offers.
Hotel Coral Plava Laguna
Umag
$
Best for an Affordable Croatia Honeymoon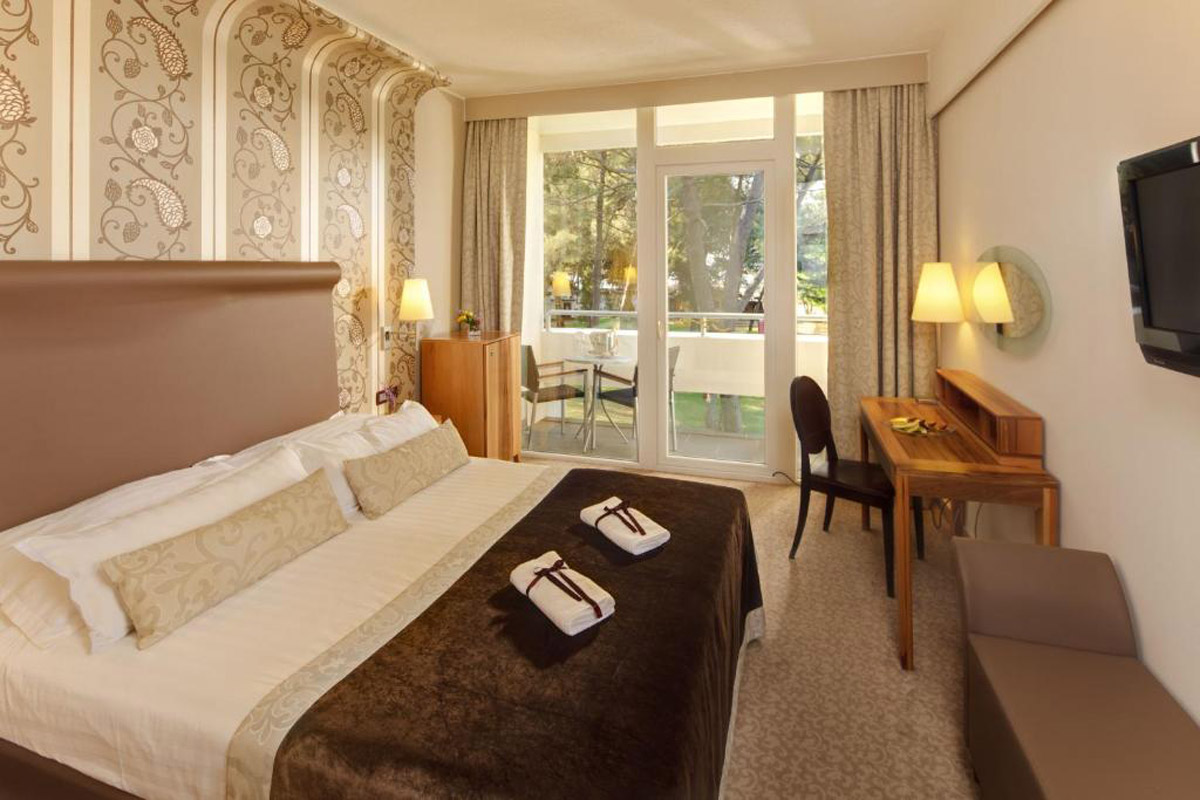 If you find yourself in Northwestern Croatia, you can't find a much better bargain than Hotel Coral Plava Laguna.
Why is this one of our favorite affordable honeymoon destinations in Croatia? You get 5-star service and accommodations for a fraction of the price you'll find at most resorts like it.
The beachside property has any amenity you can dream up, from the gorgeous indoor pool and spa to expansive property grounds with plenty of space to relax on the private beach.
What your room lacks in size, it makes up for in comfort. The bed, furniture, and furnishings are all welcoming and warm – making you feel at home while visiting Croatia on your honeymoon.
Choose from traditional rooms or upgrade to a suite and look out from your private balcony to the beautiful property grounds beneath you.
Croatia Honeymoon Tips: What You Need to Know
How to Get to Croatia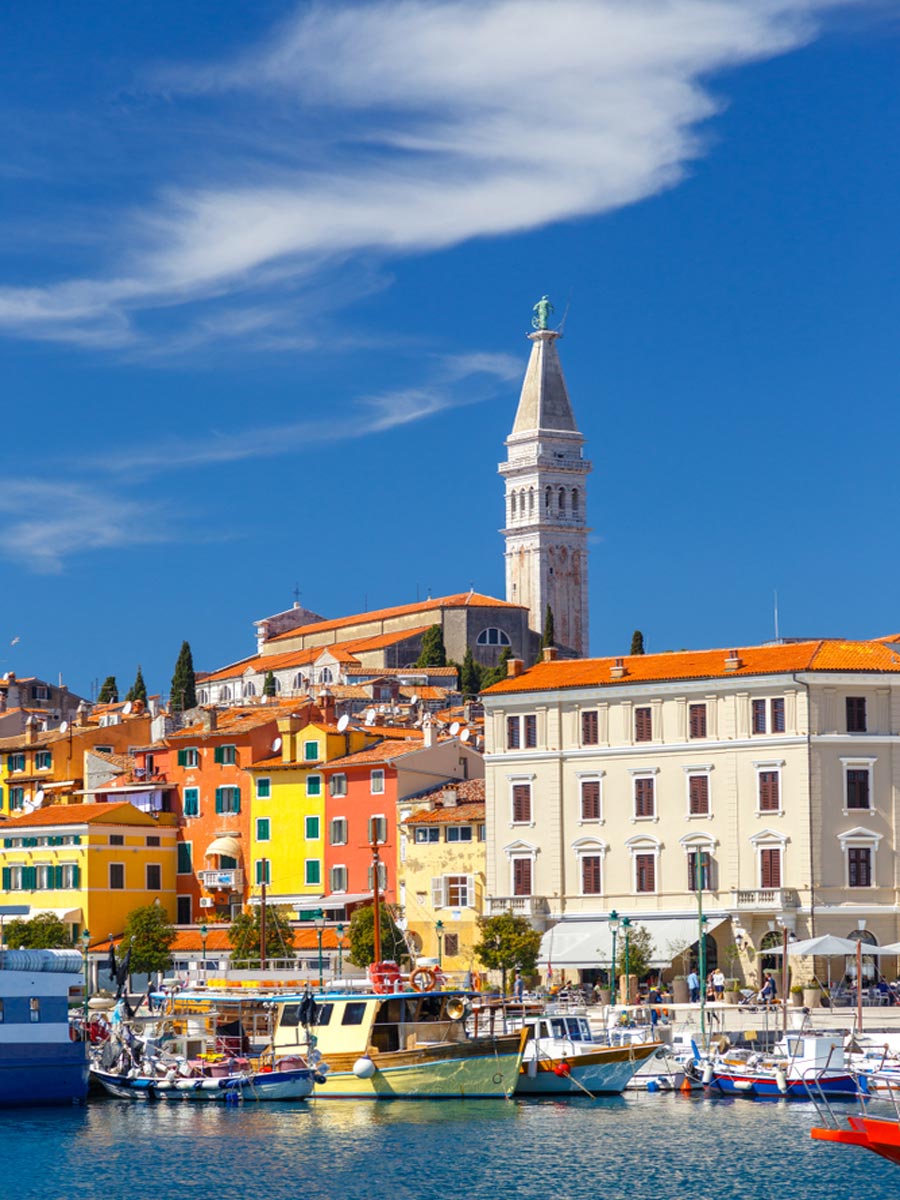 What's the best way to reach your Croatia honeymoon? You'll likely want to fly into one of the major international airports for your honeymoon in Croatia.
The capital city is home to Zagreb Airport (ZAG), but you can also fly into Dubrovnik (DBV) or Split (SPU).
The Best Croatia Honeymoon Destinations
Dubrovnik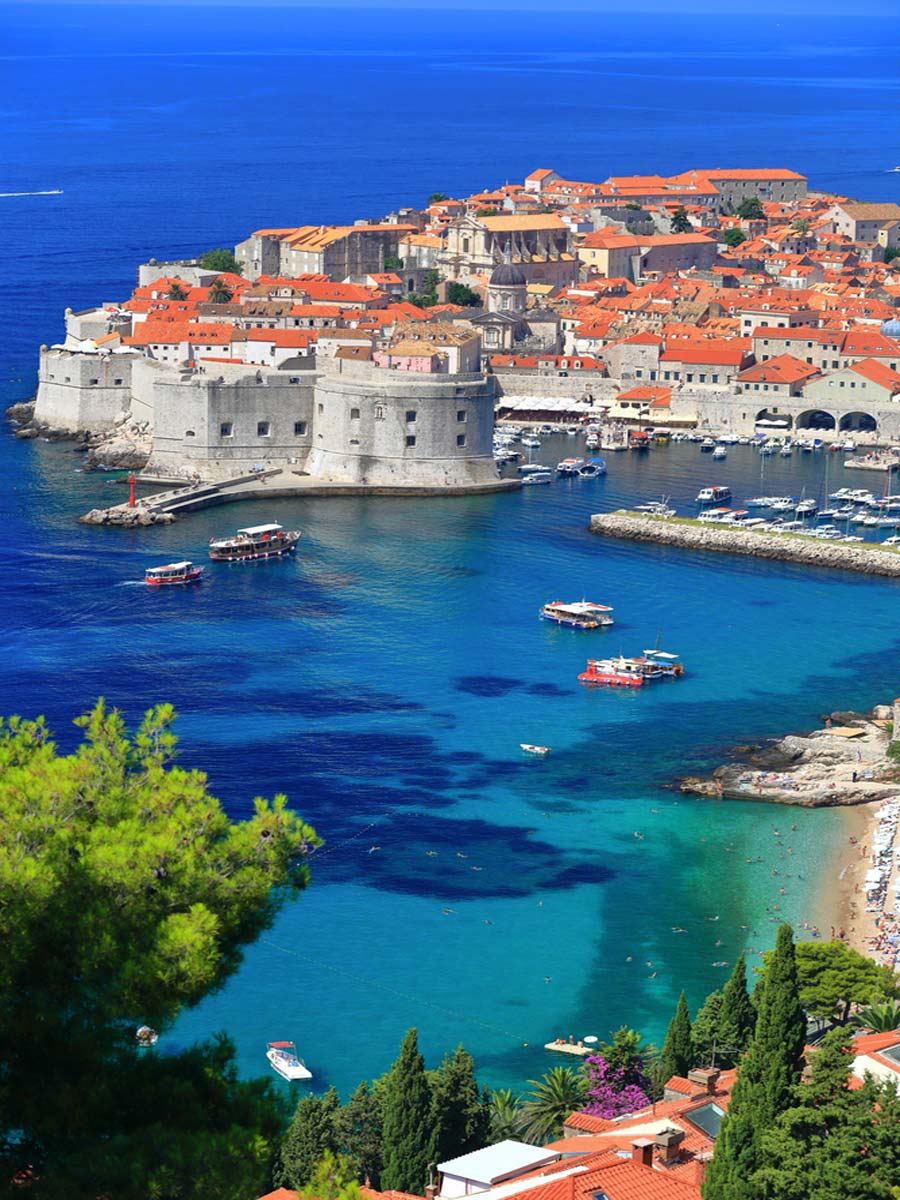 Dubrovnik is in the conversation of the best honeymoon destinations in Croatia for history lovers.
What makes Dubrovnik a must-see? Old Town is full of impressive architecture that spans from Gothic to Renaissance. But it's still a bustling village full of things to do and see, not least of which is to stroll along the Dubrovnik walls.
You'll also want to stop by Fort Lovrijenac, Gornji Tower, and take a ferry to Lokrum Island if time allows for the complete Dubrovnik experience.
Split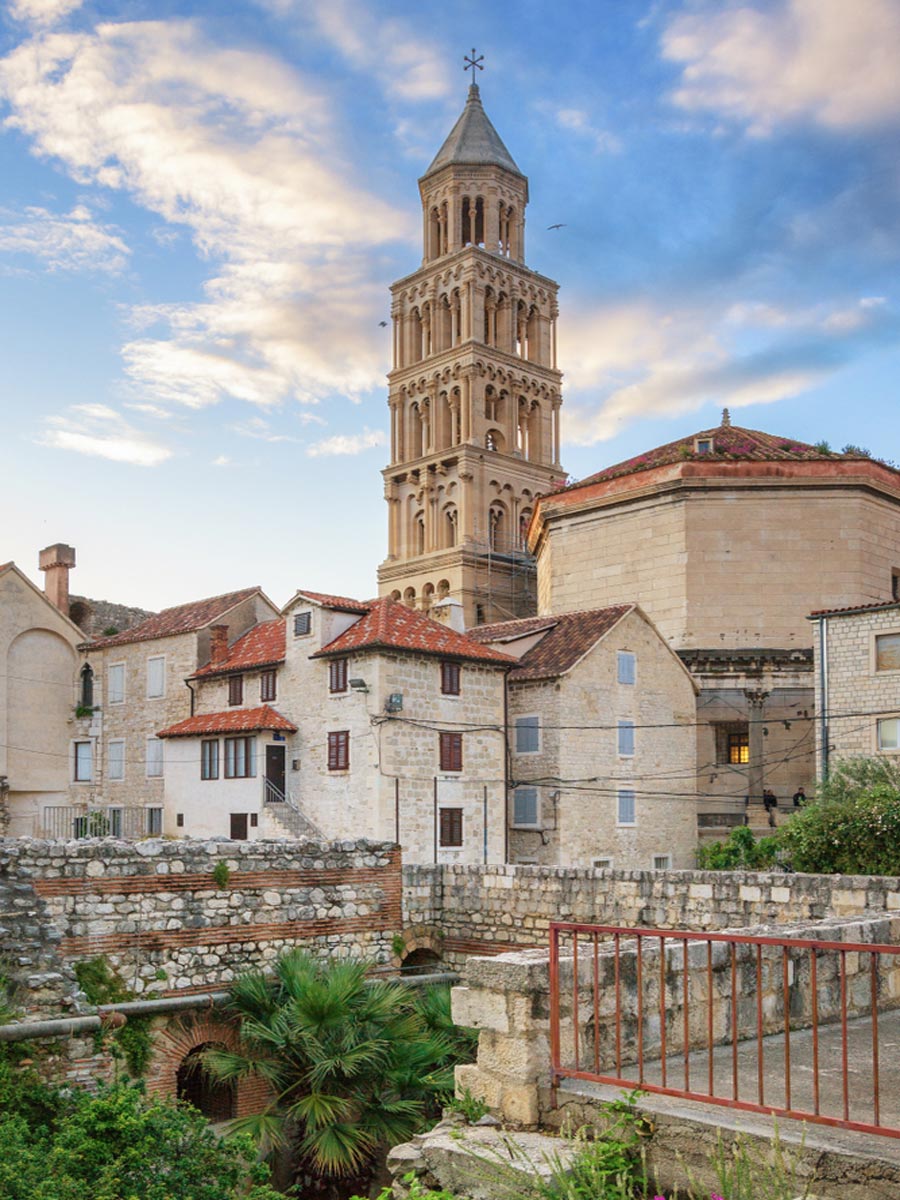 A honeymoon in Croatia wouldn't be complete without checking out the lovely city of Split.
Don't believe us? Stop by Diocletian's Palace, Mestrovic Gallery, and Fortress Klis and see why the historic sites here are as varied as they are majestic.
Also, be sure to visit Park Šuma Marjan and get a workout while climbing the stairs or by renting bicycles and cover more of the beautiful park in style while taking in some nature in the middle of the city.
Plitvice Lakes National Park
Speaking of nature, one of our favorite Croatia honeymoon ideas is to visit Plitvice Lakes National Park.
A UNESCO World Heritage Site, the protected stretch of land features some of the most remarkable waterfalls, lakes, and caves you'll discover in Croatia and anywhere on your Europe Honeymoon.
Zadar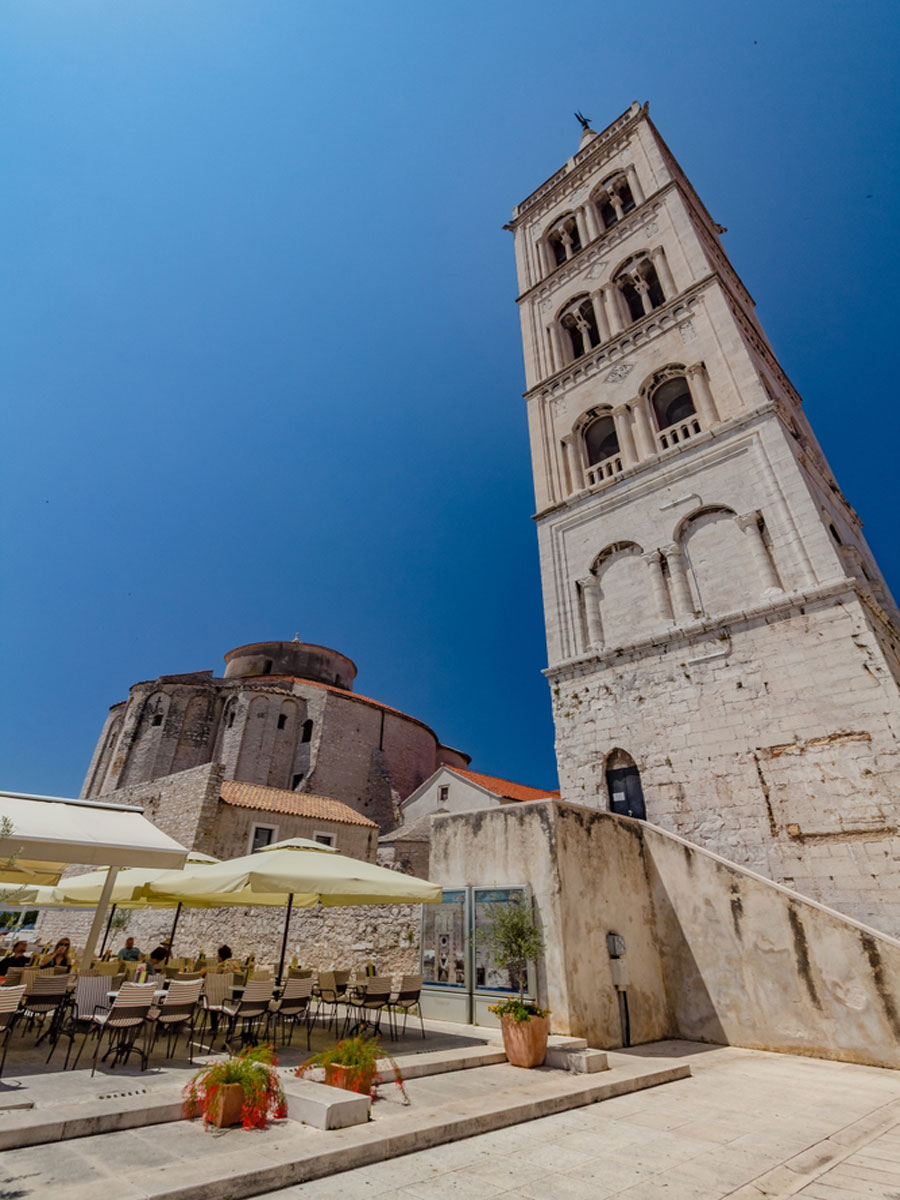 Want to explore an ancient city on your Croatia honeymoon? We thought so. Be sure to check out Zadar, where you'll see remarkable buildings, art, and landmarks that span back as far as the 8th-12th centuries.
The vibrant city of Zadar isn't just ancient history. Zadar is still going strong and is one of the best honeymoon spots in Croatia to wine and dine with your life partner.
Hvar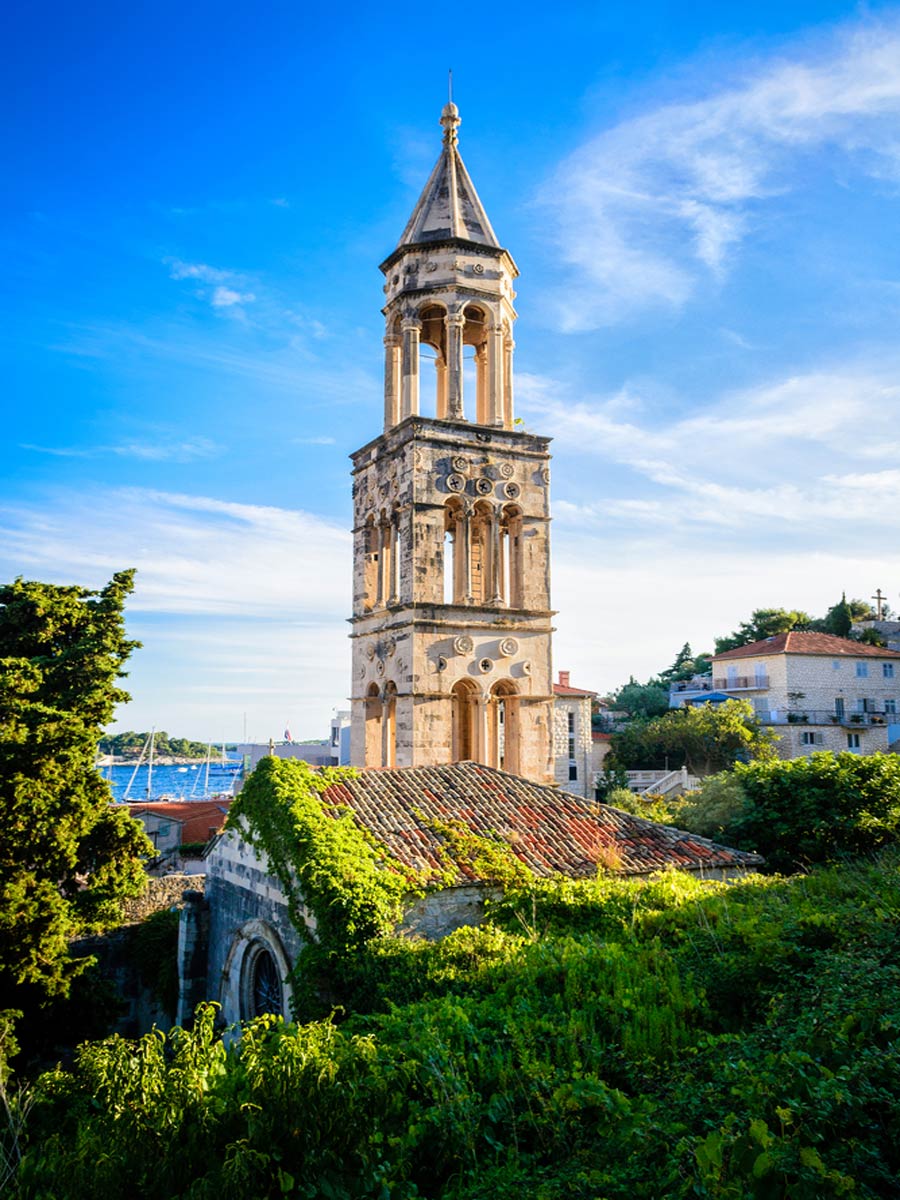 Looking for a beach honeymoon in Croatia? The Island of Hvar is a tourist hot spot on the Adriatic sea that's a great place to lay out in the sun and explore some historic landmarks along the way.
Want to make your trip here extra special? Grab your snorkeling gear, take the ferry to the Pakleni Islands, and see why the sparsely populated shores and sands are a favorite amongst visitors and locals alike.
Korçula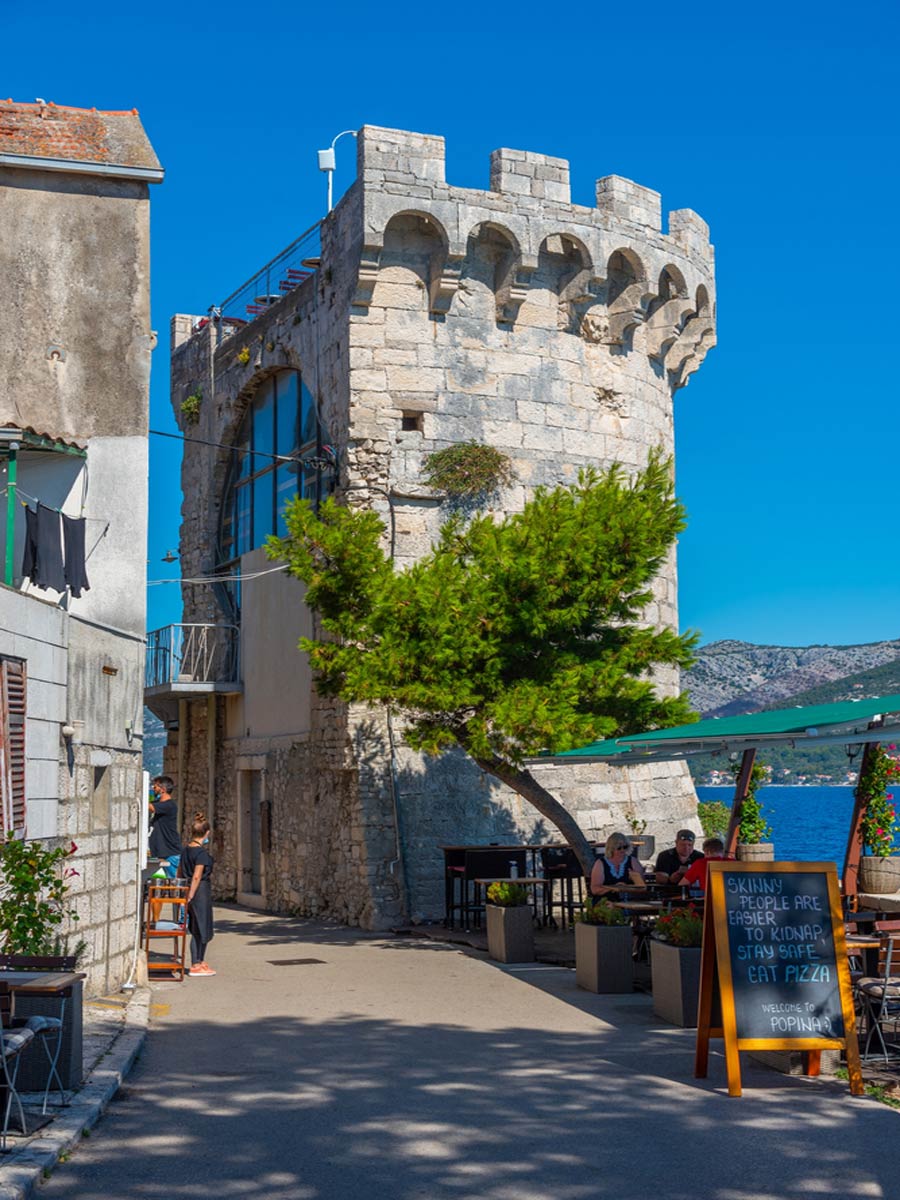 Another island that's a must-visit on your Croatian honeymoon is Korçula.
Why do you need to go out of your way to add this to your Croatia honeymoon itinerary? If you want a more laid-back vibe with plenty of culinary adventure and education, you should visit Korcula when you're in Croatia for a honeymoon.
You'll want to sample wines, olive oil, and a favorite local dish, peka, while you're here for outstanding local flavors.
Mljet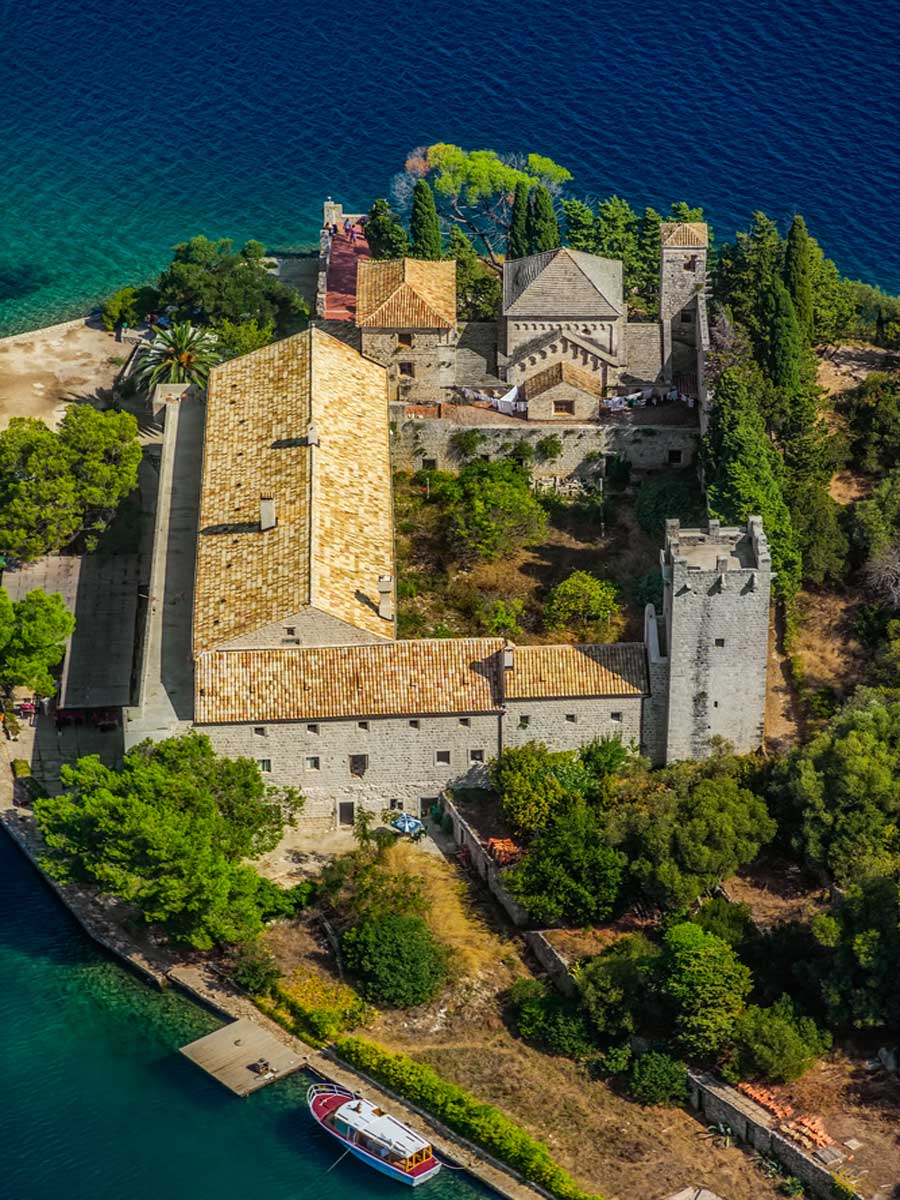 Planning a Croatia island-hopping honeymoon? We're here for it, and the island of Mljet is one you won't want to miss when you plan your unforgettable honeymoon.
The main draw here is the national park, and it's incredible. You'll be able to adventure through caves, take in stunning views high up on hilltops, and even snorkel around coral reefs.
Zagreb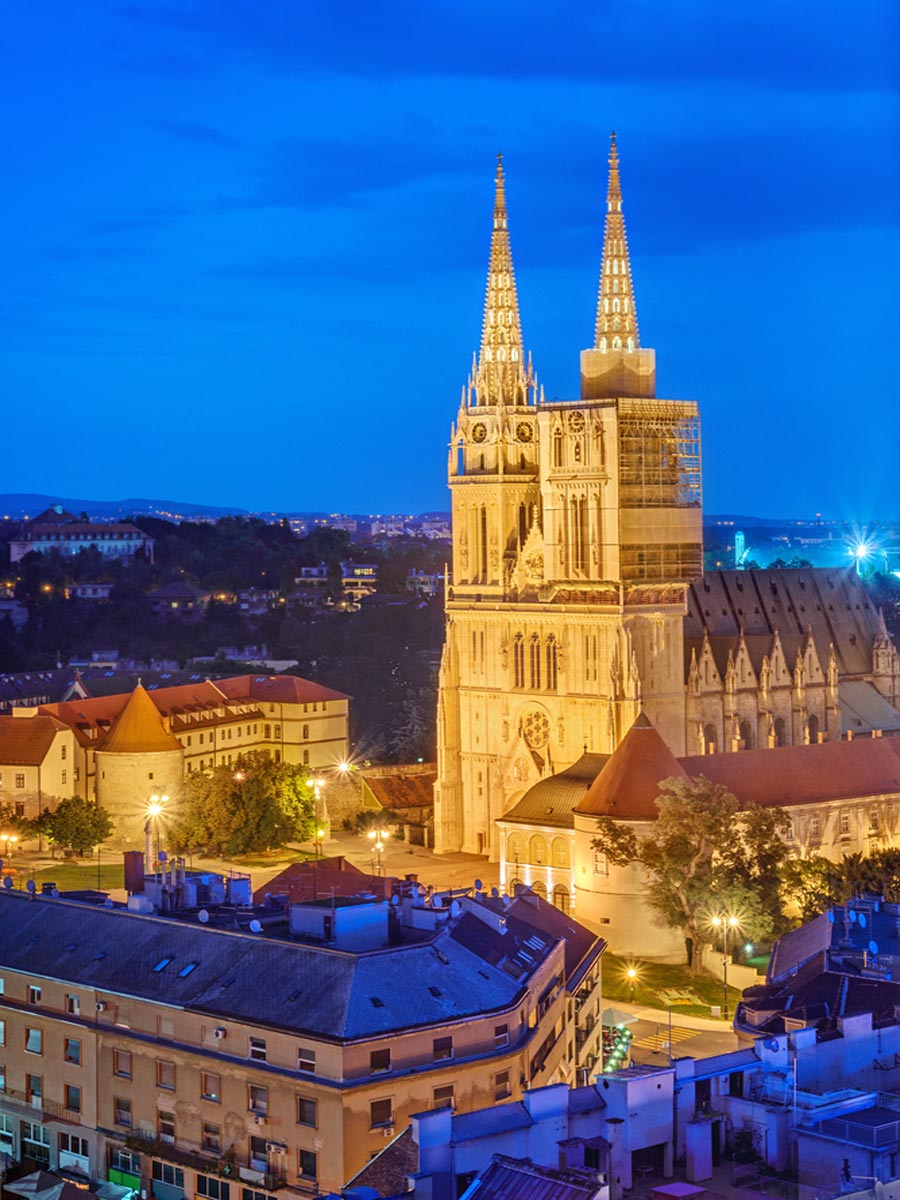 Zagreb is a city you might not see in every Croatia honeymoon blog. But we think you'll be happy you added this destination to your list on your unique honeymoon in Croatia.
Despite being the capital, Zagreb often takes a back seat to more popular destinations in Croatia, but it shouldn't. The culture, architecture, and food here are all unique reasons to visit this vibrant city.
But our favorite reason to add this to a Croatia honeymoon itinerary is to visit the museums. You'll find anything from the Nikola Tesla Technical Museum to the Museum of Broken Relationships (if you want to take notes on what to avoid in your blossoming marriage).
The Best Time to Visit Croatia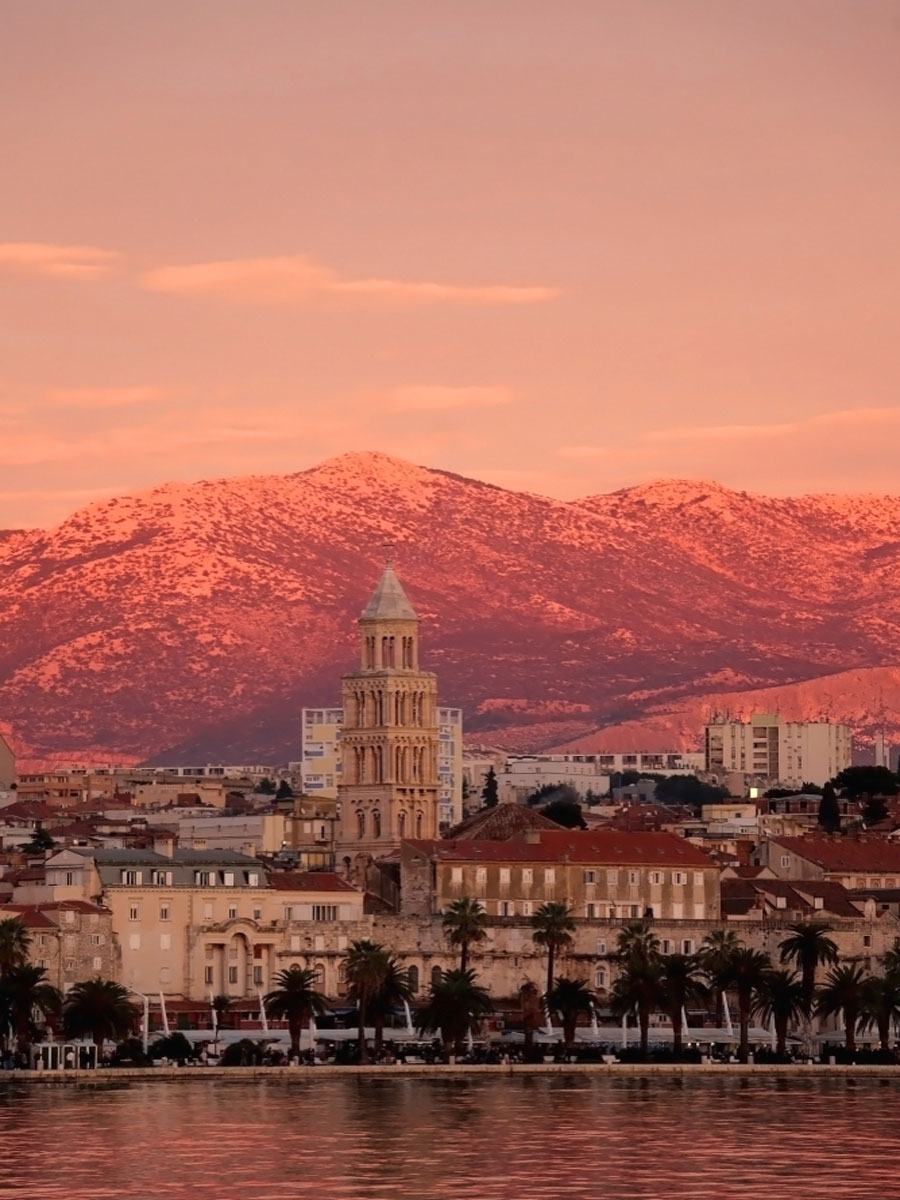 Wanting to plan your honeymoon in Croatia at the perfect time? Aim for late summer or early fall when the tourist season is beginning to tail off and the weather is still gorgeous.
A Croatia honeymoon in September or October is the best overall time to go.
How Long to Spend on Your Croatia Honeymoon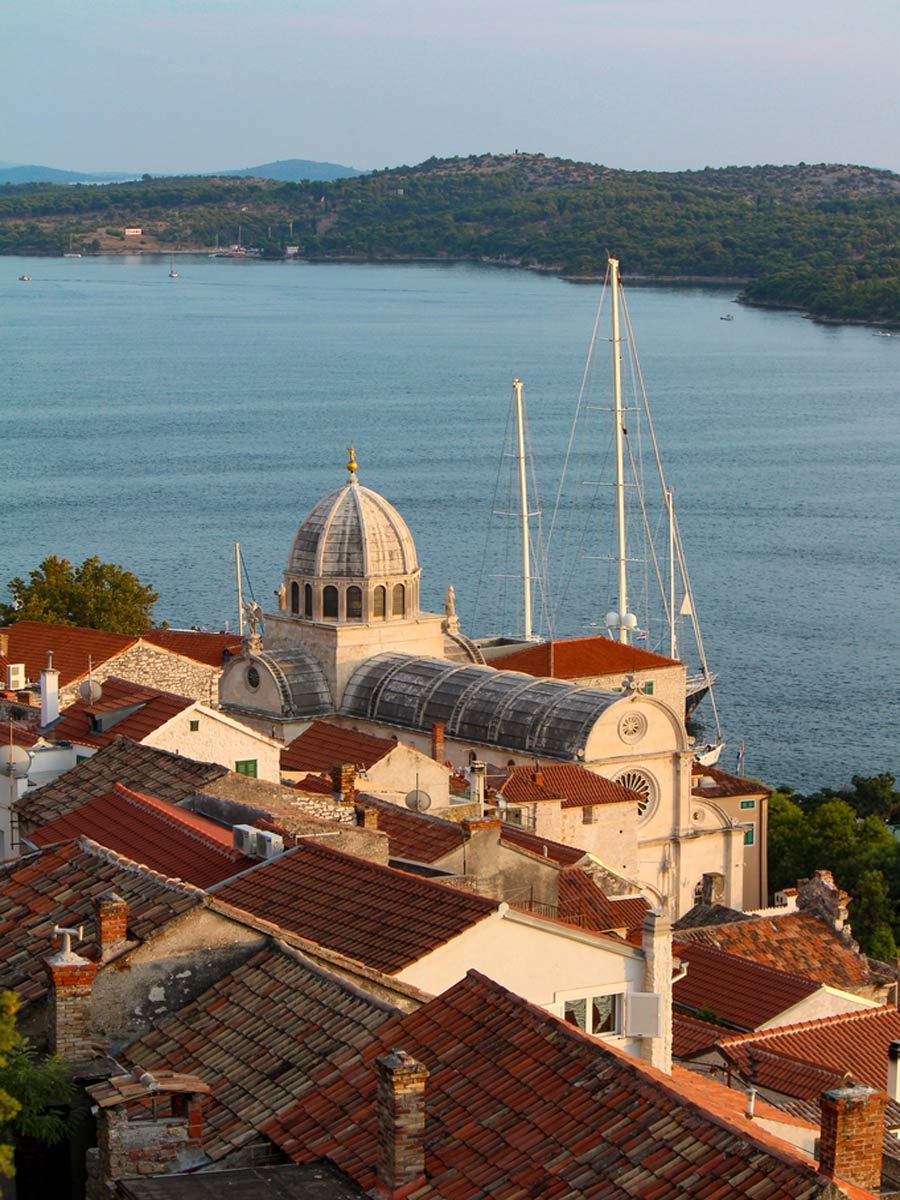 Croatia is home to some of the most beautiful places in Europe, so you'll want to devote at least one week to a Croatia honeymoon.
If you want to see numerous destinations or plan a Croatia island hopping honeymoon, plan your honeymoon for two weeks to fit in everything you want to do.
How Much Does a Croatia Honeymoon Cost?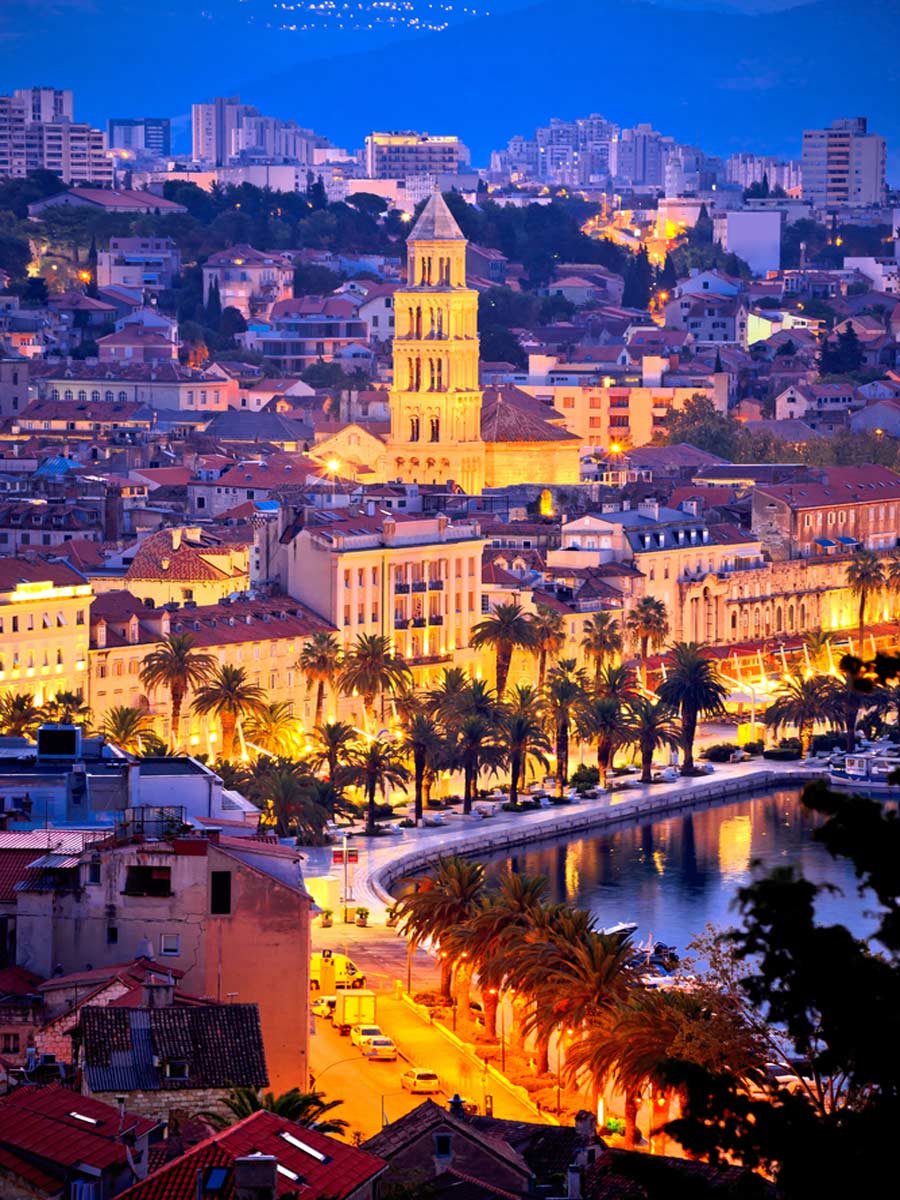 A Croatia honeymoon cost is cheaper than some of our other favorite European vacations like Italy or a Paris honeymoon.
You can expect to pay $2,500 – $5,000 for a one-week honeymoon in Croatia while staying in wonderful accommodations and enjoying an action-packed vacation.
Croatia Honeymoon Resorts: Map
Read More Europe Honeymoon Guides