Honeymooning in Vegas? Plan the ultimate Vegas honeymoon with this handy guide.
Sin City, The Marriage Capital of the World, Elvis Land – whatever you want to call it, Las Vegas is not just a popular vacation location. It's also a great place to pop the question and have an all-inclusive elopement package like no other.
But if you've already walked down the aisle and are planning a honeymoon in the USA, you may wonder if Las Vegas is a destination to consider.
Is a Vegas honeymoon one to put at the top of your list? You better believe it.
Glitz, glamour, and a whole lot of romance are on offer in Vegas. Here's how to plan a dream honeymoon to the city of sin.
Why Honeymoon in Las Vegas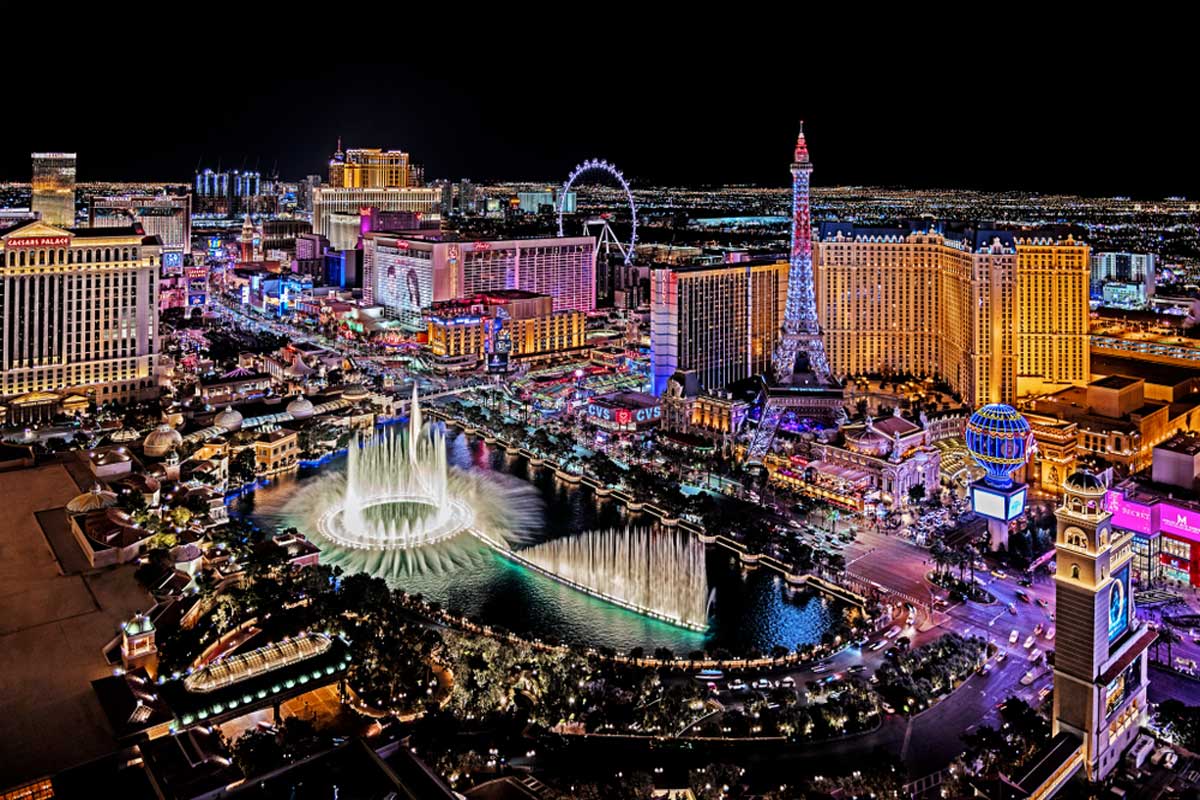 Why honeymoon in Las Vegas? A Las Vegas honeymoon is a perfect call if you fancy spending a trip surrounded by world-class entertainment, incredible dining opportunities, and trying your hand at table games or slot machines.
But gambling isn't all there is to do on a Vegas honeymoon. Not by a long shot.
There are also fantastic dining opportunities for any budget and amazing resorts where you can find 5-star service and any amenities imaginable.
With swimming pools and spas nearly everywhere you look, and shopping that ranks among the best in the world, Las Vegas has plenty to do for nearly anyone.

Read on to discover the best destinations and resorts for your Vegas honeymoon.
Best Honeymoon Hotels & Resorts in Las Vegas
Wynn Las Vegas
Las Vegas Strip
$$
Best for World-Class Service and Style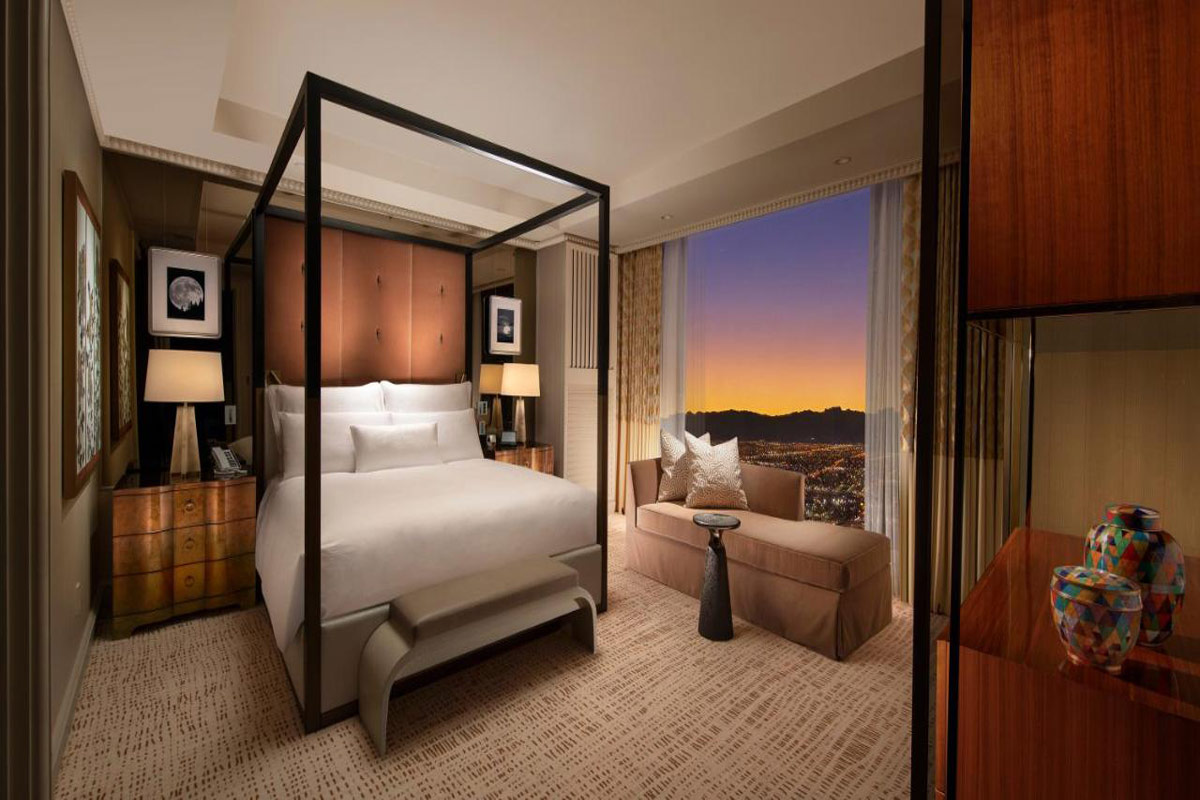 Wynn Las Vegas is one of the more famous Vegas honeymoon hotels. And it totally deserves its fame.
Why do we love Wynn for a honeymoon in Vegas? The incredible service, gorgeous suites, and stunning property grounds make it the perfect location for a romantic stay.
It's also a great place to book a honeymoon package in Las Vegas, with the hotel advertising different offers for couples throughout the year. The Winter Escape is an excellent deal the hotel is currently running that offers a $30 daily resort credit you can use towards some of the incredible amenities on site.
The Wynn Golf Club, evening entertainment, and the Gucci store inside (yes, really!) are all fantastic ways to spend some time on your honeymoon in Vegas. Ready to book?
The Cosmopolitan of Las Vegas
Las Vegas Strip
$$$
Best for an In-Room Jacuzzi in Las Vegas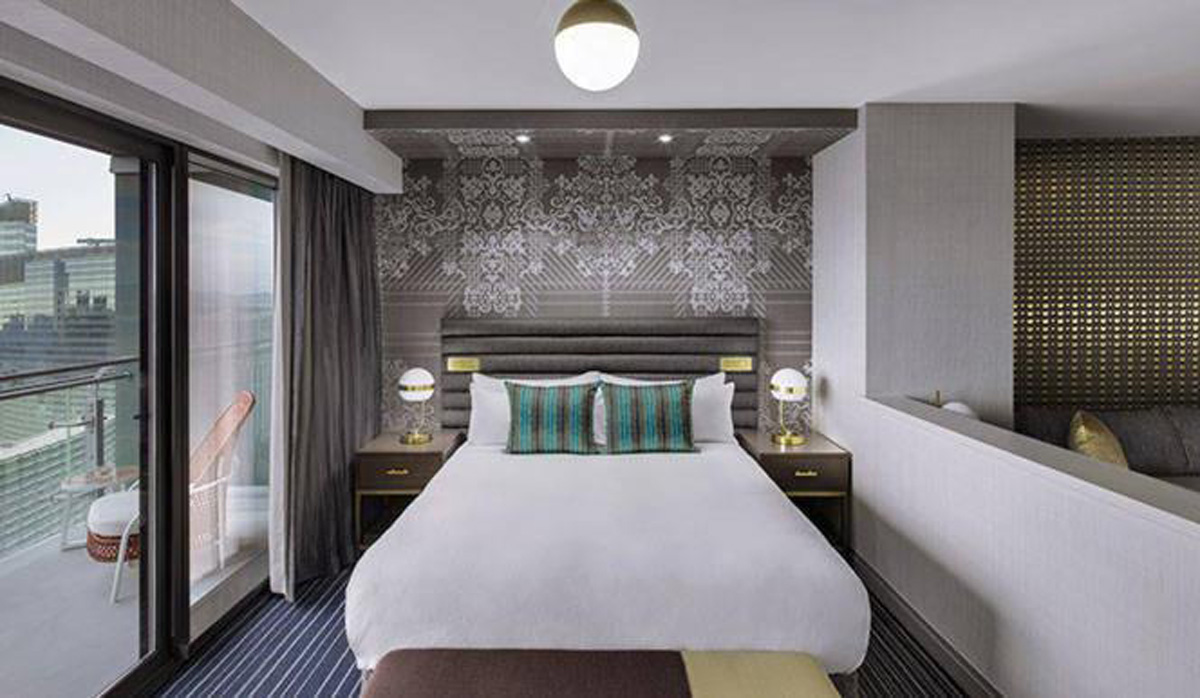 The Cosmopolitan of Las Vegas is one of our favorite resorts in Sin City.
What makes this hotel special? Everything. It's pure indulgence – from the opulent casino inside to the many restaurants that range from fine dining to secret pizza (yes, really). The resort has hospitality and luxury down to a science.
But what we really love about this hotel is the Luxury Lanai Suite and its in-room jacuzzi.
Your poolside suite embodies Las Vegas splendor from top to bottom. Mix up cocktails at your minibar, soak in your spa tub, and get ready for an evening of entertainment at one of the premiere resorts in Las Vegas.
When you're ready to relax, settle into the plush king-size bed, close your eyes, and picture your next escapade together on your Vegas honeymoon.
The Venitian Resort Las Vegas
Las Vegas Strip
$$$
Best for a Honeymoon Suite on Las Vegas Strip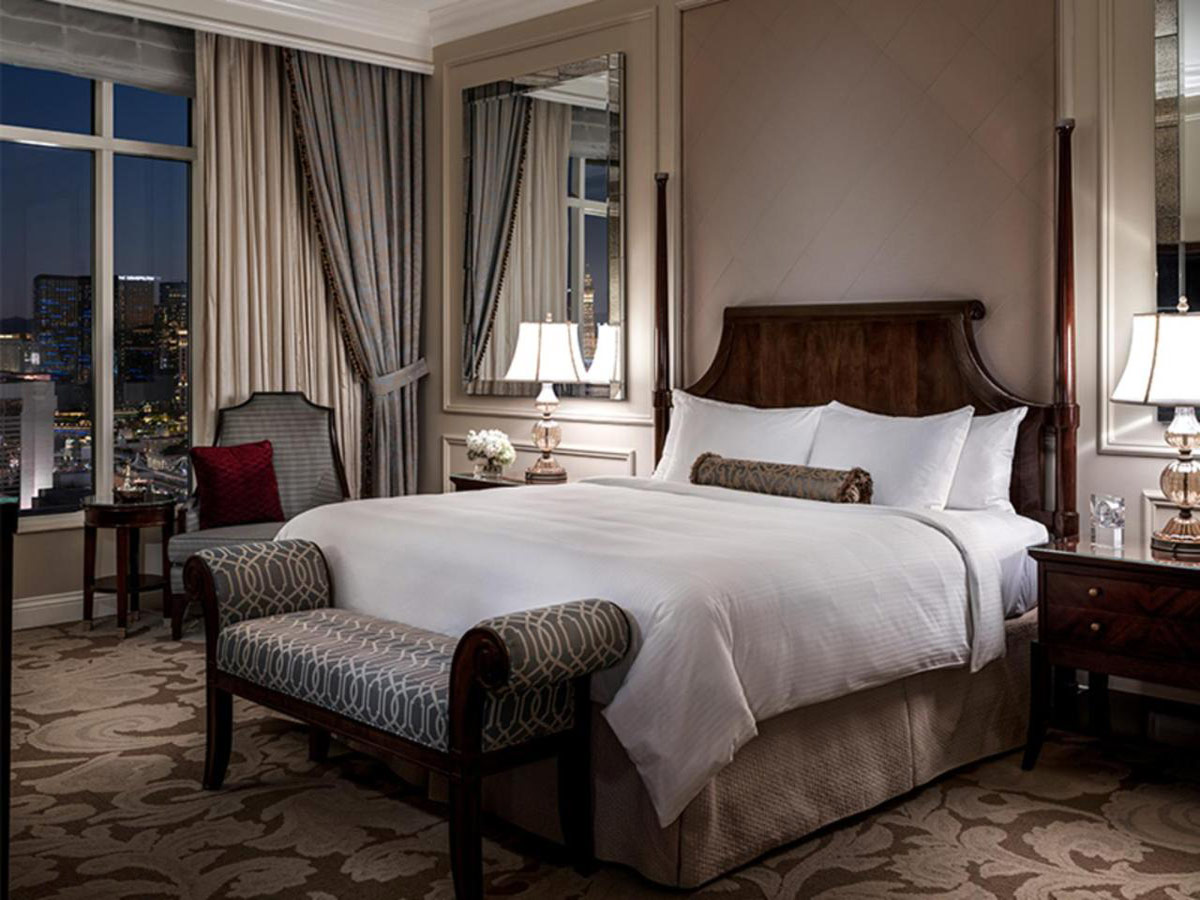 When you think of hotels on the Las Vegas Strip, The Venetian Resort Las Vegas is usually one of the first names that come up. And why wouldn't it be? The all-suite property is stylish, sophisticated, and iconic.
Want to go all out on your Vegas honeymoon? Of course you do.

The Penthouse Suite is truly incredible. You'll have enormous space to relax with your loved one and enjoy the in-room jacuzzi, fireplace, and lavish marble bathrooms.
When you're ready to hit up the town, be sure to head downstairs and visit the casino or check out a show. Some of the top performers in the country, like Lin-Manuel Miranda, are known to grace the hotel with their presence.
El Cortez Hotel & Casino
Fremont Street Experience
$
Best for a Budget-Friendly Honeymoon in Vegas
El Cortez Hotel & Casino is an adults-only hotel at the end of the Fremont Street Experience. The historic property underwent recent renovations and is now one of the most popular options for an affordable stay on your Vegas honeymoon.

The rooms are comfortable and clean, the casino and restaurant are an excellent nod to Vegas' past, and the staff is friendly and approachable. All this at a price that you won't find at nearly any hotel in Las Vegas.
What to do nearby? You can walk to the Downtown Container Park for a casual meal, and be sure to stop by Atomic Liquors and see where the Rat Pack famously drank and hung out.
Mandalay Bay
Las Vegas Strip
$$
Best for an All-Inclusive Vegas Honeymoon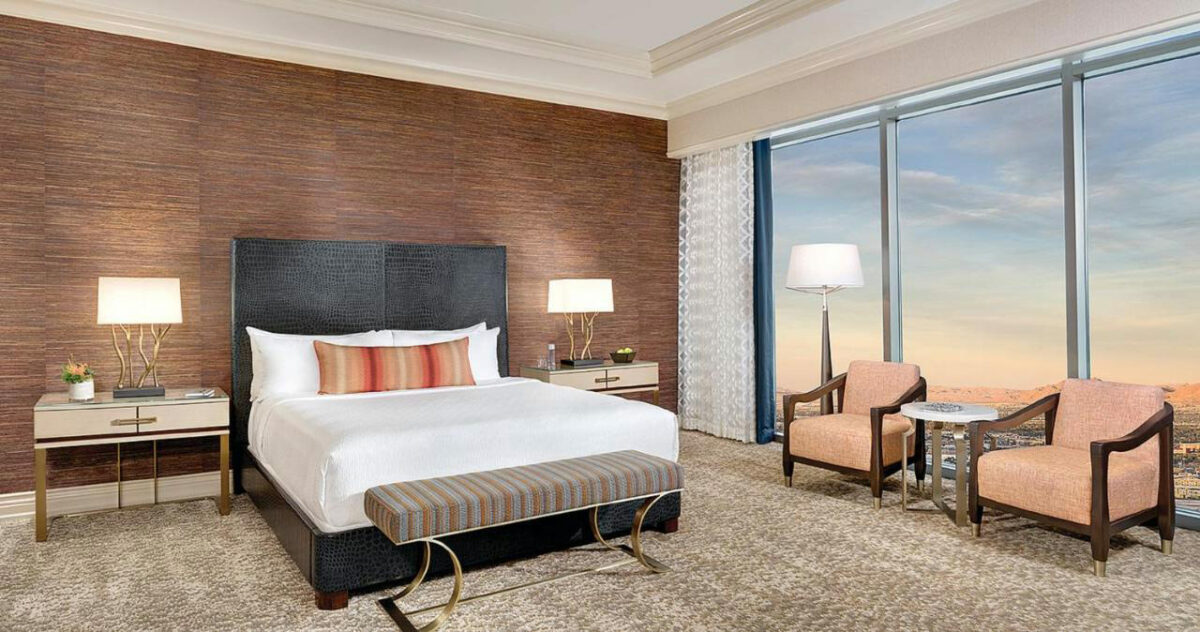 Residing on the south end of the Las Vegas Strip, Mandalay Bay is one of the top choices for an all-inclusive Vegas honeymoon.
With one of the best swimming pools in Las Vegas (a wave pool at that), and a lazy river, Mandalay Bay offers guests plenty of activities besides gambling, entertainment, and food.
Rest assured; there are plenty of places to eat, drink, and play cards here too. The restaurants are delicious, and the House of Blues gives you the opportunity for dinner and a show on your Vegas honeymoon.
Another reason we love this hotel? The aquatic theme is perfect for couples who love the ocean. Check out the Shark Reef aquarium, which is one of the largest in the country, right in your hotel.
Currently offering guests a $50 Daily F&B credit, you can book one of our favorite ideas for an all-inclusive Vegas honeymoon in one of Las Vegas' great hotels. So what are you waiting for?
Las Vegas Honeymoon Tips: What You Need to Know
How to Get to Las Vegas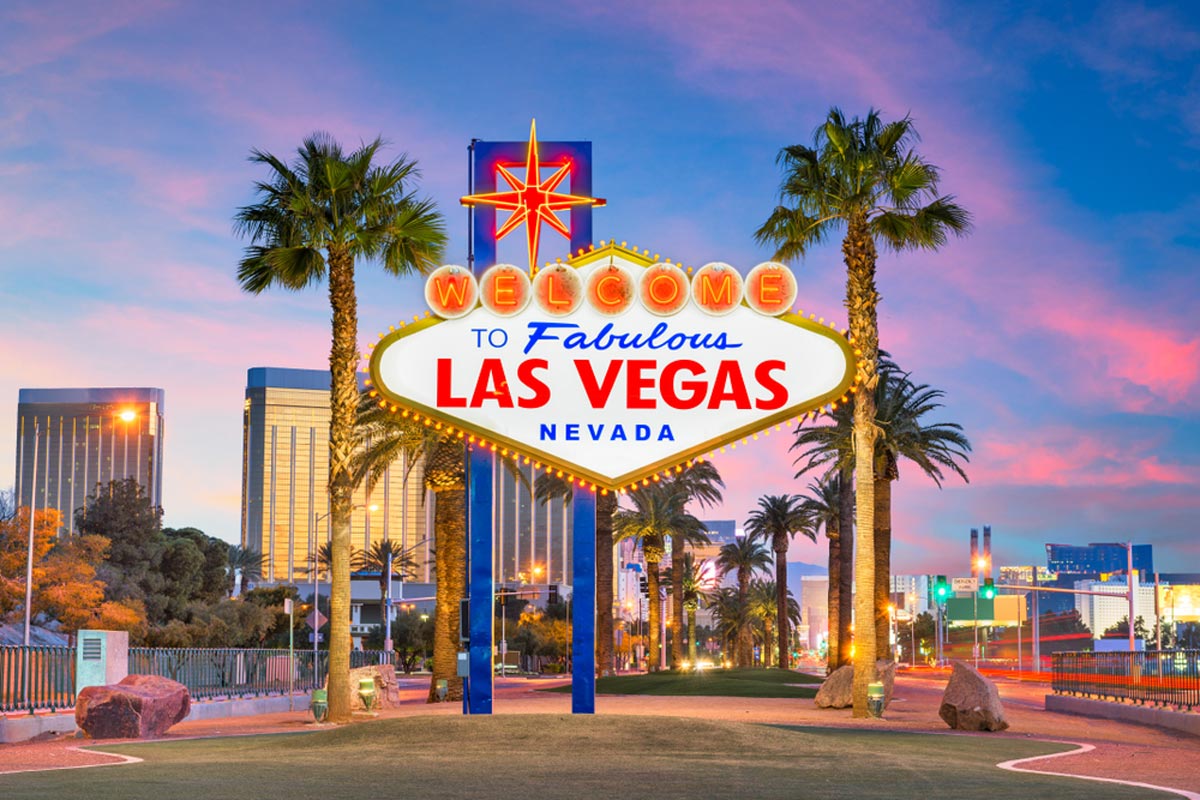 Thankfully, Vegas is easy to get to from numerous parts of the world.
Flying into Harry Reid International Airport (LAS), formerly known as McCarran Airport, is most likely how you'll arrive. But it's an easy destination to drive to if you're coming from Los Angeles and other cities in the Southwest.
The Best Las Vegas Honeymoon Destinations
Las Vegas Strip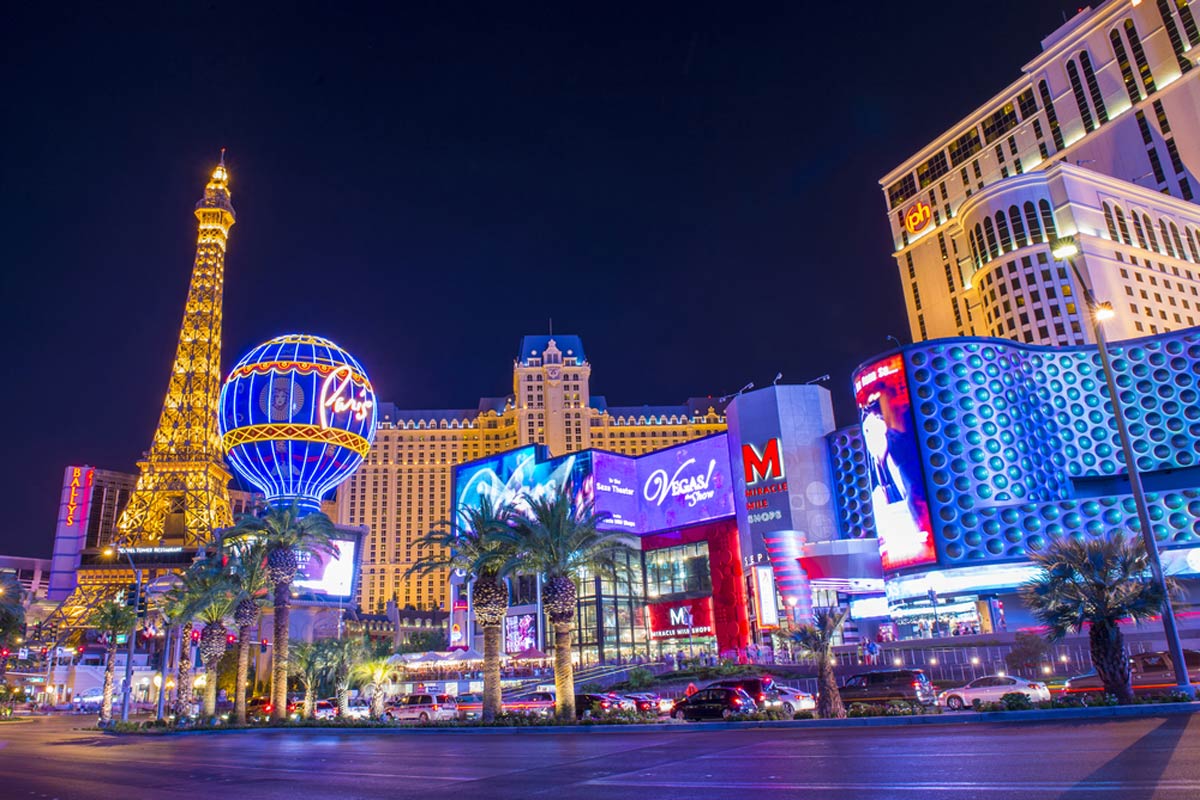 Visiting Las Vegas and not being drawn to The Strip is impossible if you've never been before.
Neon lights, towering hotels, and some of the most fabulous all-inclusive Vegas honeymoon packages make Las Vegas Strip the perfect place to enjoy a Vegas honeymoon.
Excellent dining options, shopping, and shows prove the Las Vegas Strip an amazing location for a (kinda) romantic stroll. Take a few hours to walk the strip inside the hotels and out and get lost in one of the most unforgettable honeymoon destinations in the USA.
You can watch the Bellagio Fountain show, ride the High Roller, and have a meal from a celebrity chef at incredible dining destinations like Bazaar Meat By José Andrés.
Fremont Street Experience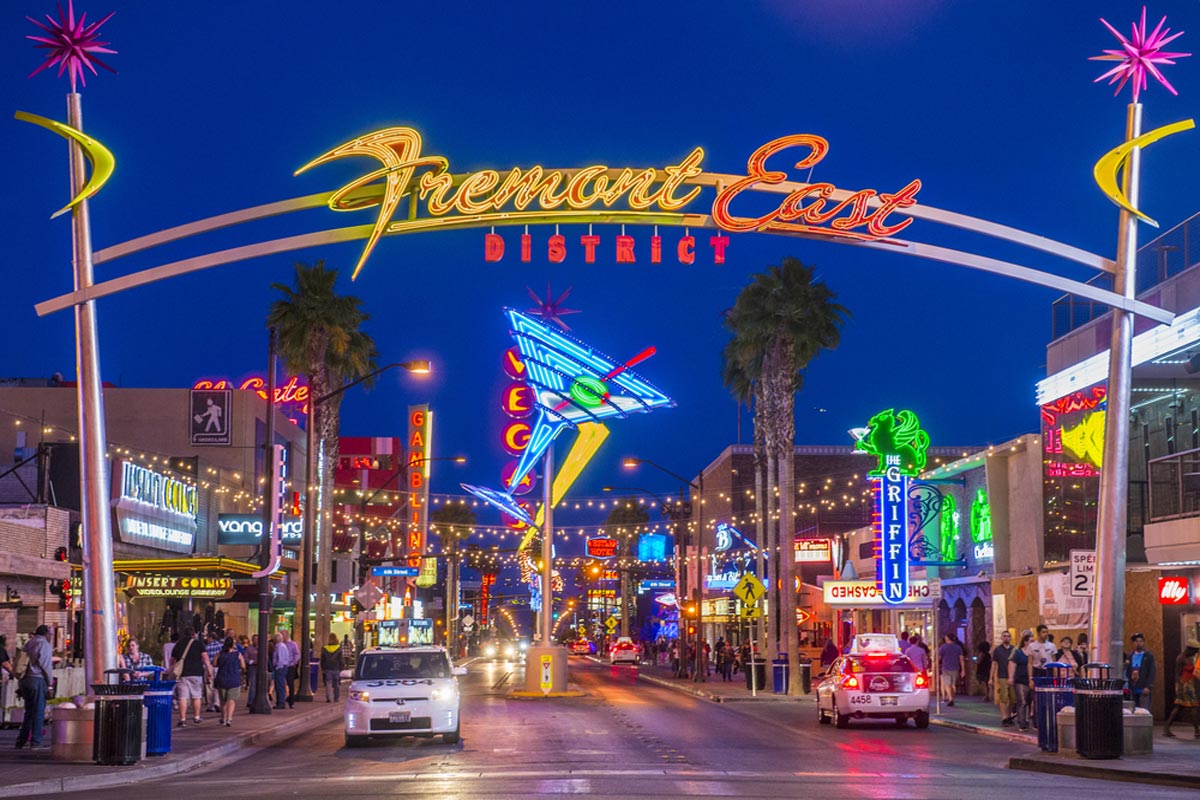 Not quite as grand as Las Vegas Strip, the Fremont Street Experience definitely has its own vibe going on. And we absolutely love it.
Take a walk through the mall that features some of Las Vegas's oldest hotels that still pack a punch of their own. Next, enjoy a ride on the SlotZilla Zipline, visit the brand new and incredible adults-only hotel Circa Resort & Casino, or grab a cocktail and people-watch in Old Vegas.
The area feels much livelier than the moniker Old Vegas suggests, and we love Freemont Street Experience as a must-see destination on your Vegas honeymoon.
Red Rock Canyon National Conservation Area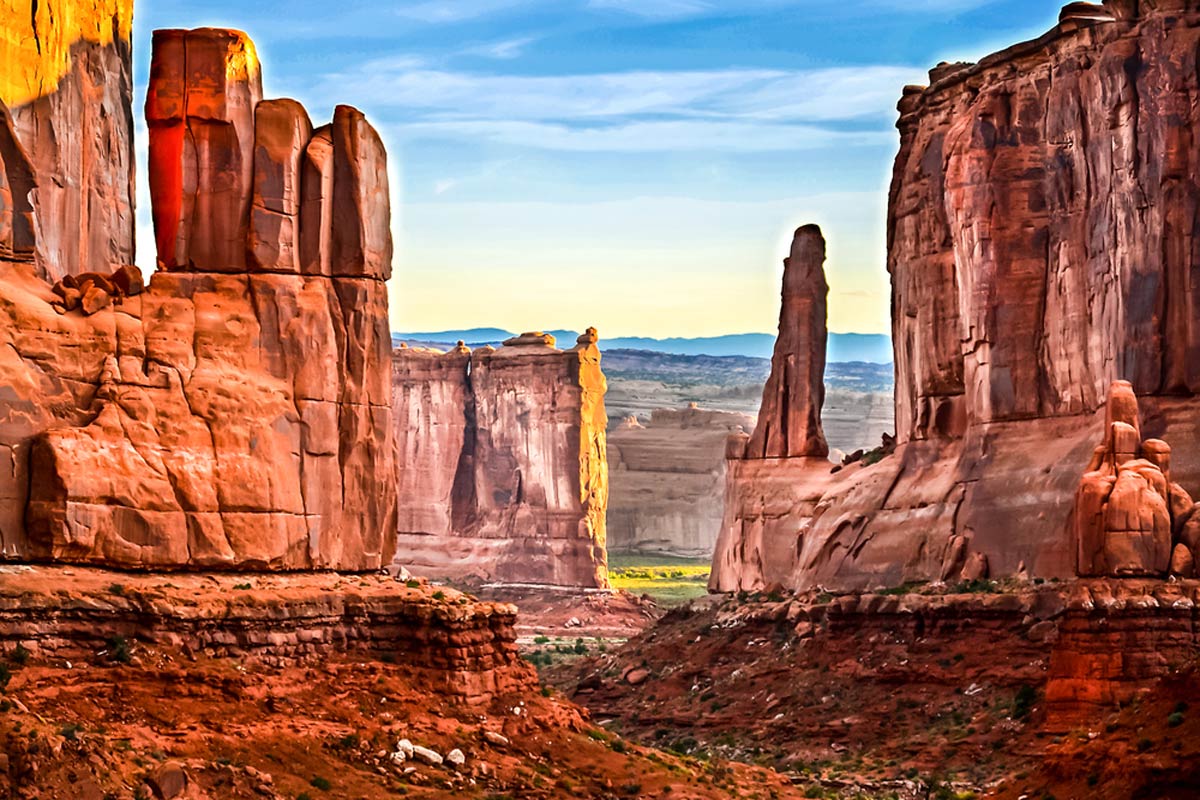 A Vegas honeymoon doesn't have to be all about gambling, to-go cocktails, and high-end entertainment. Though we love the glamor and glitz on a Vegas honeymoon, too.
When you take a honeymoon in Las Vegas, be sure to visit the Red Rock Canyon National Conservation Area if you want to see the gorgeous nearby nature.
You'll have every opportunity to hike, rock climb, and look out at the nearby Las Vegas Strip from one of the most underrated outdoor honeymoon destinations around.
It's also a great area to bicycle if you bring your gear. Just be sure to go early during the hottest months and bring plenty of water – you need to take the desert conditions seriously during the summer.
Hoover Dam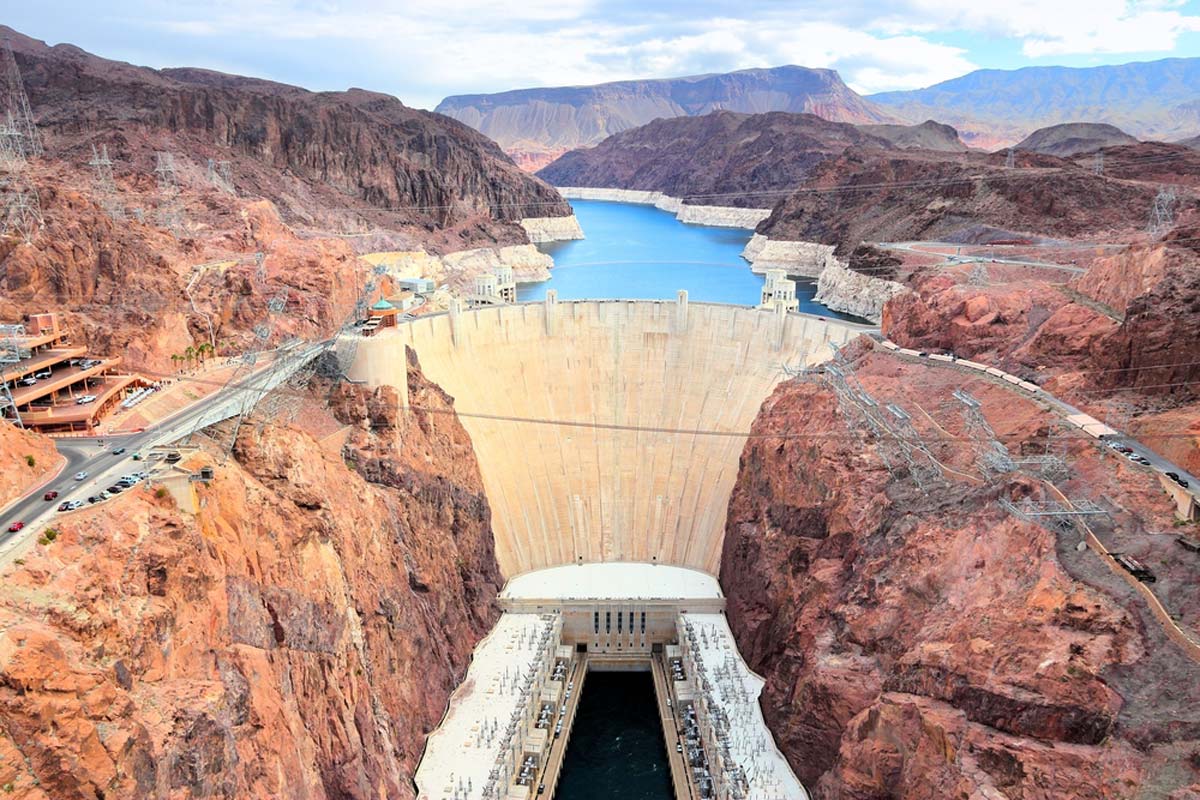 Keen to see an engineering marvel on your Vegas honeymoon? Be sure to drive to Hoover Dam and see the massive concrete dam that's been operating for nearly a century.
You can book a tour or walk across the dam free of charge and take in one of the most impressive sites on your USA honeymoon.
The Neon Museum Las Vegas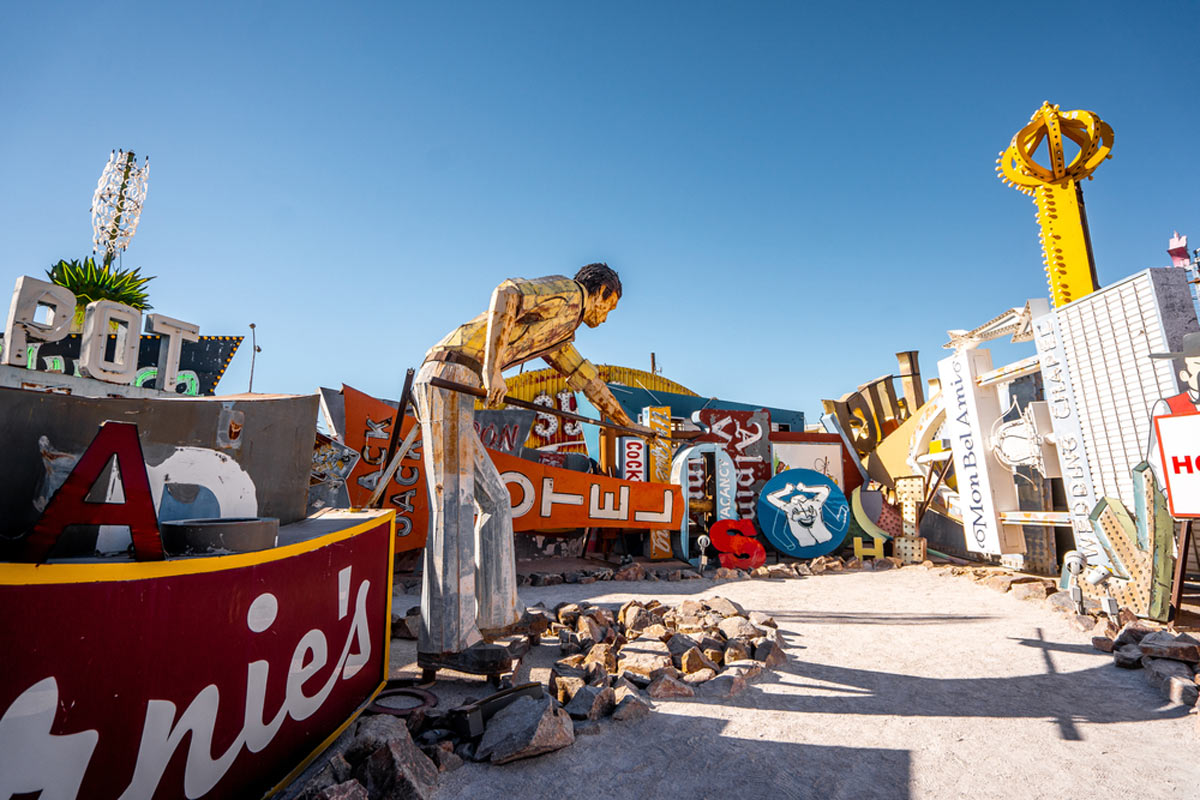 Want to learn more about the iconic glistening signs from Las Vegas Hotels from the past? Head over to the Neon Museum Las Vegas and explore one of our favorite Vegas honeymoon destinations.
Enjoy a self-guided tour, but be sure to ask plenty of questions. The expert staff harbors plenty of fun facts to make you appreciate the history of neon signs on your Vegas honeymoon.
Book the Brilliant! show in advance. You'll have an immersive experience highlighted by a great sound system and light projectors that provide one of our favorite experiences on a Vegas honeymoon.
The Colosseum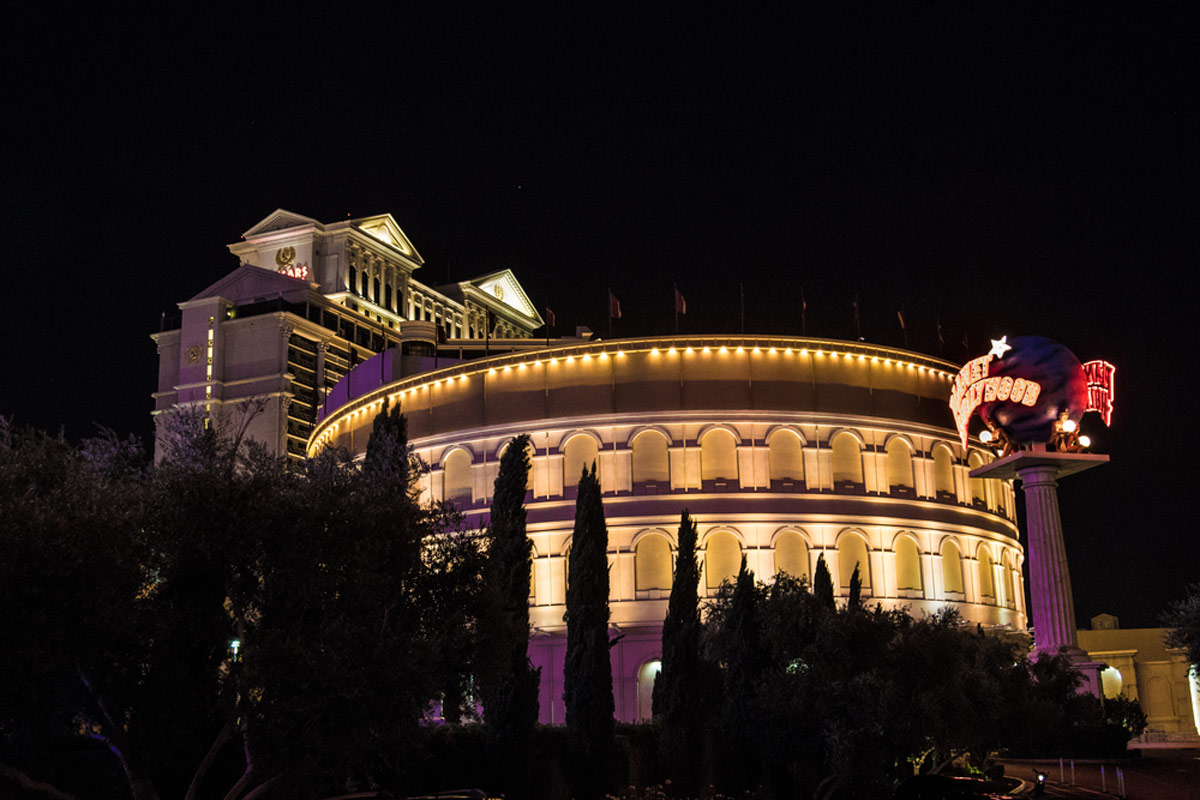 If you want to watch some of the best live entertainment on your Las Vegas honeymoon, look no further than The Colosseum at Caesars Palace.
You'll get to see some of the country's top recording artists and comedians at one of the best entertainment venues in the world.
This year's residences include Adele, Garth Brooks, and Jerry Seinfeld. Sounds like fun? We thought so.
The Best Time to Visit Las Vegas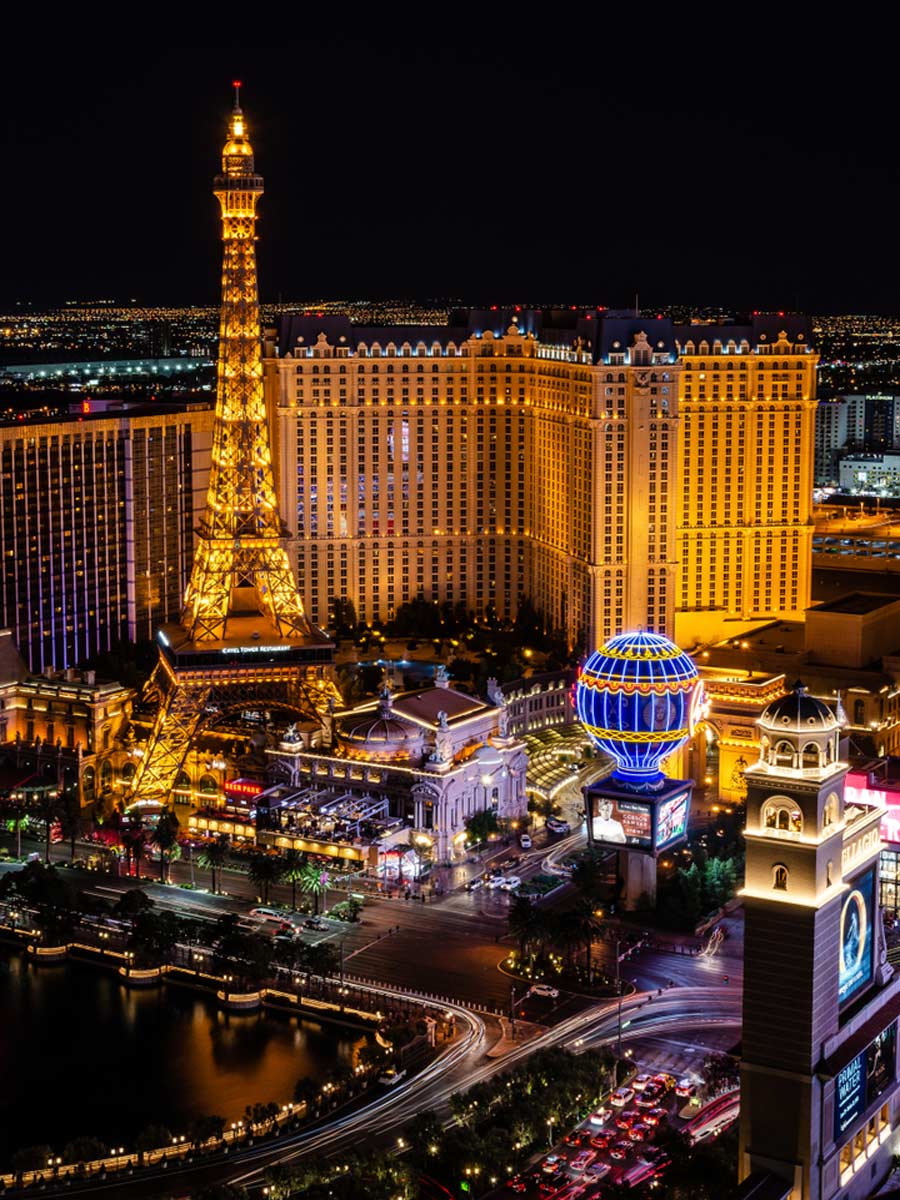 Visiting Las Vegas is a blast any time of year, with Las Vegas honeymoon packages being a perfect idea no matter the season.
The months of March through November offer excellent pool weather if you want to spend time in the sun. Summers get extremely hot here, however, with consistent temperatures over 100°.
Our favorite time to visit Las Vegas is in October and November when the weather is still warm, crowds tend to taper off, and there's still plenty to do around town.
How Long to Spend on Your Las Vegas Honeymoon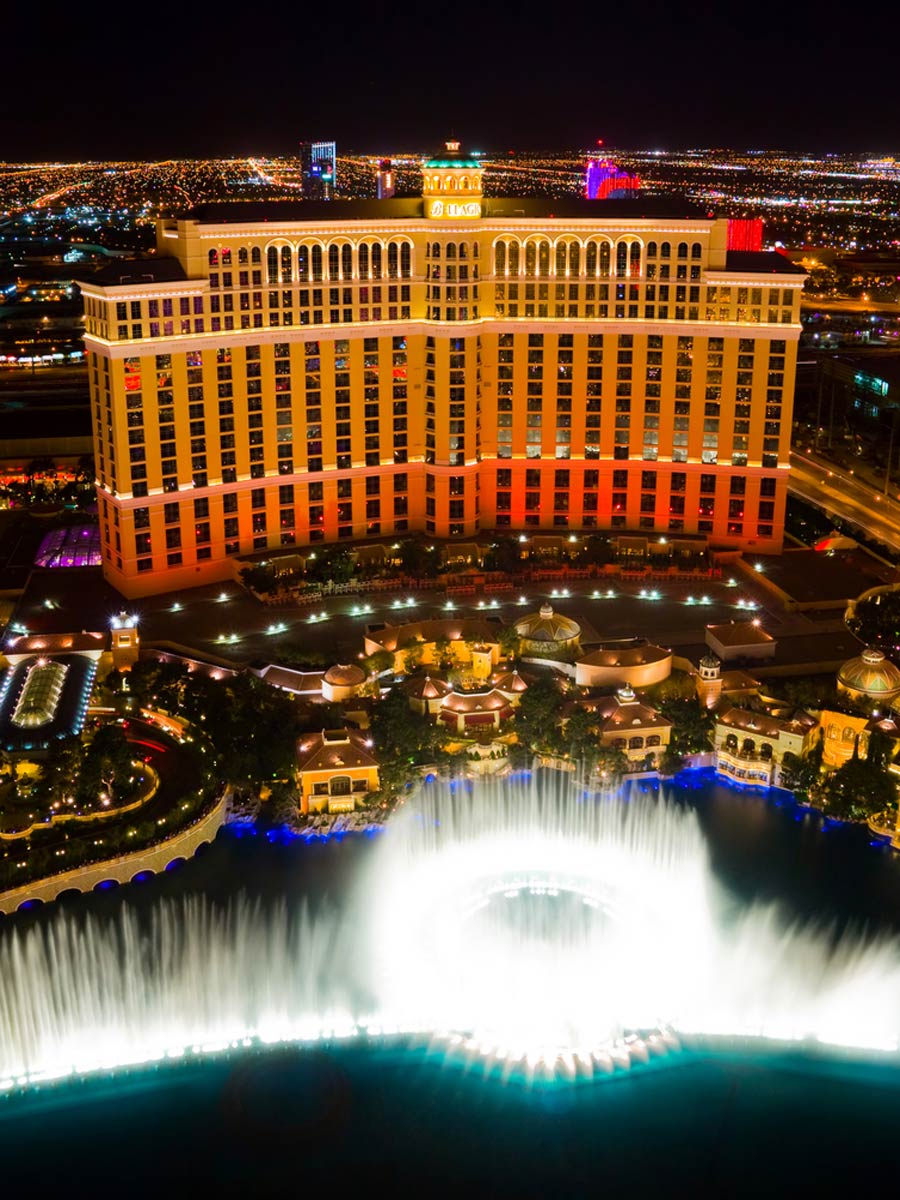 How long do you spend on your honeymoon in Vegas?
Whether you make a quick trip and pair it with a California honeymoon or stay for a week, there's no shortage of great times to be had on a honeymoon in Vegas.
We recommend planning 3-5 nights in Sin City for the perfect Vegas honeymoon. This will give you enough time to have a few romantic evenings, and you can even schedule a day trip to the Grand Canyon or other nearby areas.
How Much Does a Las Vegas Honeymoon Cost?
How much is a honeymoon in Vegas? This is no easy question, to be honest. Part of the magic of a Vegas honeymoon is the opportunity to walk away with more money than you came with.
Unfortunately, more often than not, you won't be cashing out more chips than the cost of your hotel room, though, so you'll always want to budget for a Vegas honeymoon.
With airfare, accommodations, and entertainment, you should expect to spend around $2500-$5,000 for a long weekend in Las Vegas.
Las Vegas Honeymoon Resorts: Map
Read More USA Honeymoon Guides