Perfecting your honeymoon fund wording is difficult, we know. That's why we've written this guide to help you along the way. You're welcome.
So, you've decided to create a honeymoon fund to help you pay for your dream trip. Yay!
The destination is decided, and you've listed out your costs and made a budget – phew.
But now comes the tricky part: How do you ask your nearest and dearest to help fund your honeymoon?
Don't stress, we've written this handy guide to writing your honeymoon fund. And we've included some examples to help you get started.
Tips for Writing Your Honeymoon Fund Wording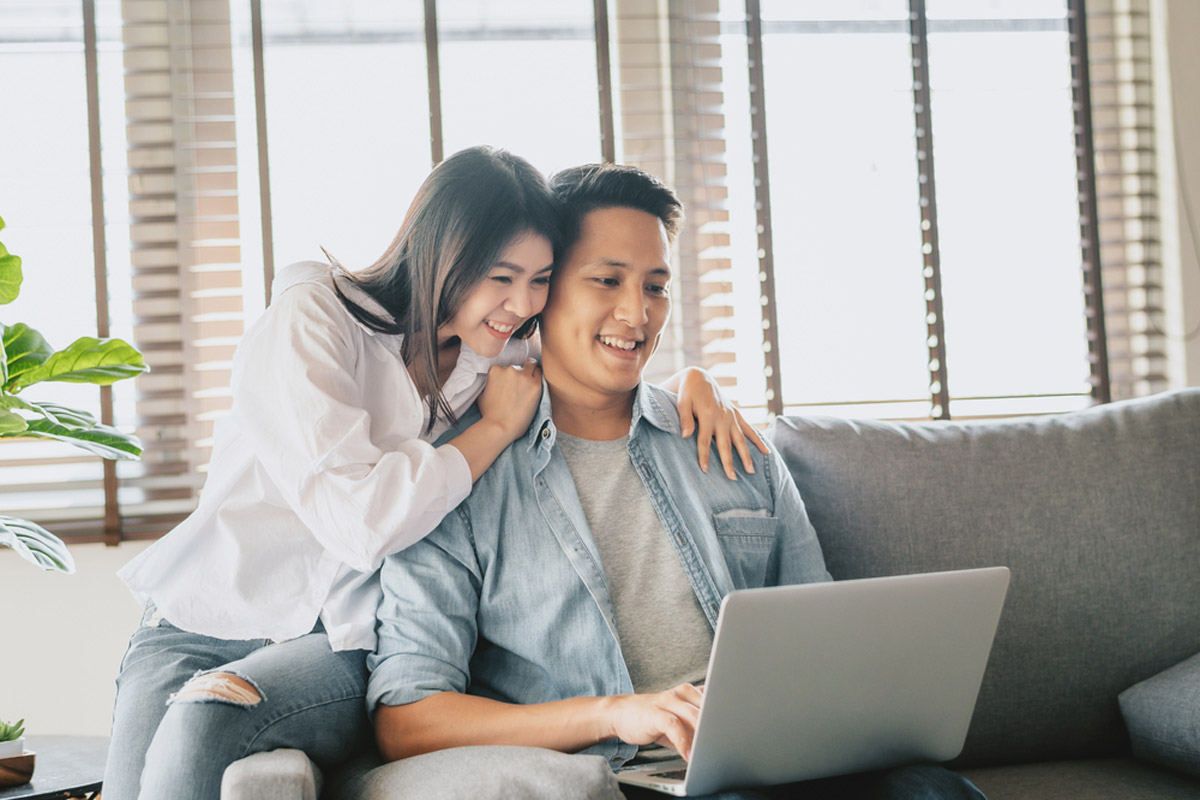 Requesting contributions to your big day can be a bit daunting. From asking close relatives for help with the ceremony and reception to writing the words for your honeymoon registry – communication is a vital part of any wedding.
Finding the right words for your vows is hard enough – what about knowing how to ask for help with your honeymoon fund?
Adding some humor to your honeymoon fund wording is often a great idea. Funny honeymoon fund wording is a nice way to add some levity to a potentially awkward request and take the stress out of the process.
Feeling stuck when you're trying to come up with the right words? Look at honeymoon fund wording examples – seeing what other people have written is an excellent way to inspire your creative output.
Most importantly, keep your honeymoon fund wording short and sweet. Try not to overthink it, and don't write a novel.
Chances are, if you've been to a wedding, you've given a gift to someone through a registry. Remember that it's common for people to ask for assistance and try to recall what your friends and family had on their registries.
Choosing Your Honeymoon Fund Wording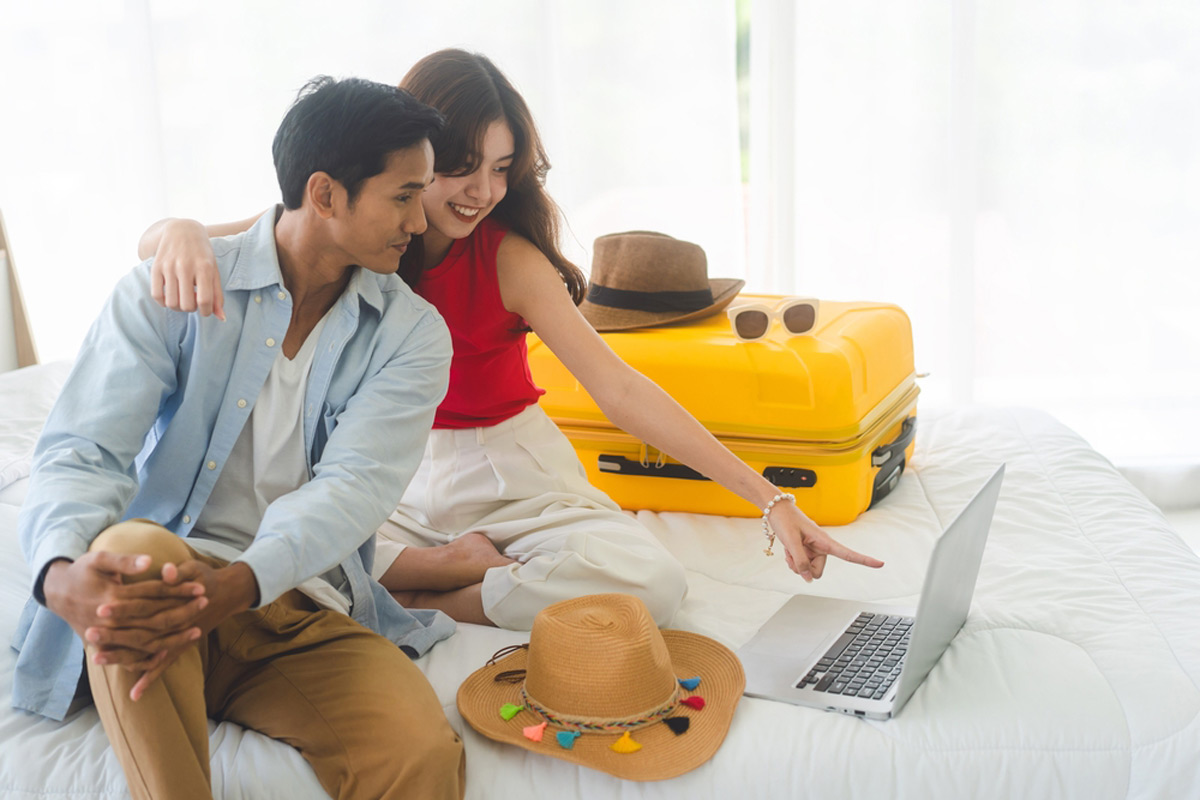 So you decided on the destination for your romantic trip, picked a honeymoon fund registry website, and are ready to ask your friends and family for help. Now the hard part – choosing your honeymoon fund wording.
You may need to write differently depending on how you set your honeymoon fund up.
Figuring out the wording for a honeymoon fund online is not the same as setting up a gift box in-person at your wedding. You also may choose different words or styles if you have a fund set up exclusively for honeymoons, as opposed to a hybrid registry.
Not to worry, we have you covered. Take a deep breath, relax, and read on to learn the answers to some recurring concerns about choosing your honeymoon fund wording.
What Exactly Should I Write in My Honeymoon Fund?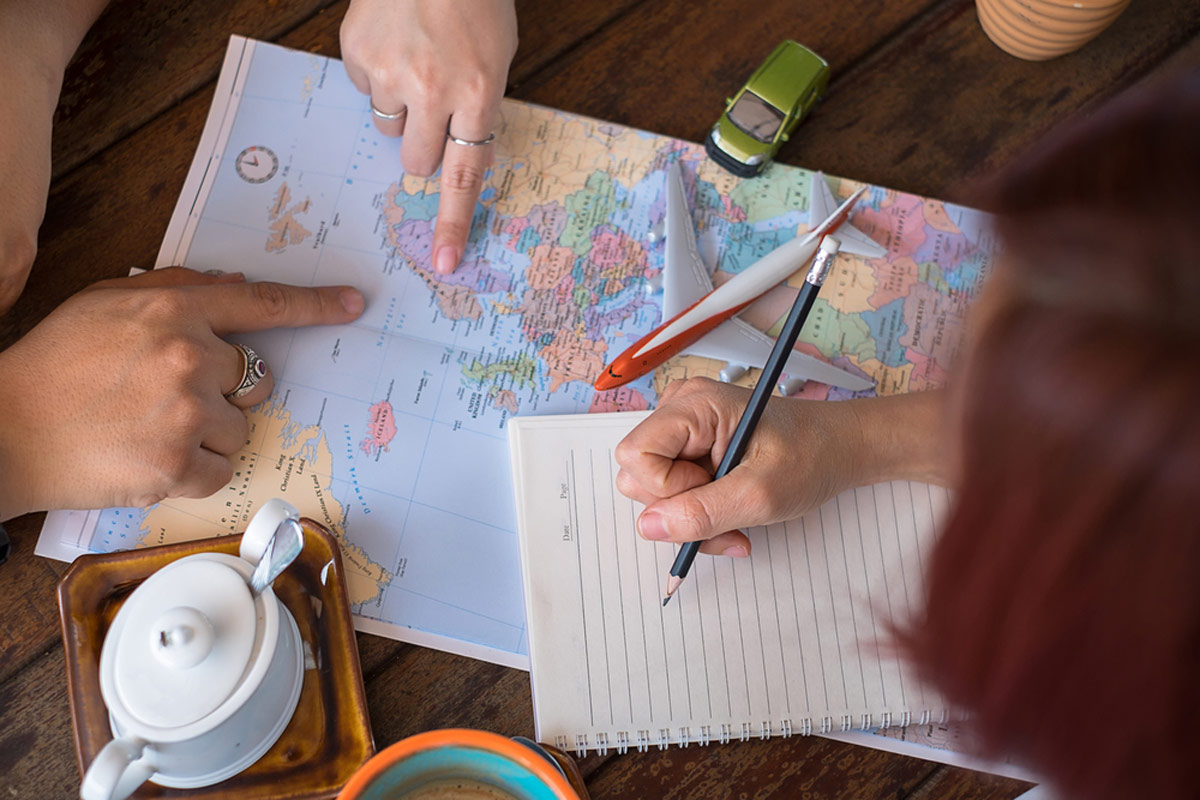 So you sit down at your computer, tablet, or phone and start daydreaming about your tropical honeymoon destination. It's time to write up your honeymoon fund.
Here's some advice we like to follow:
Explain the details of your dream vacation without being too wordy.
Add (short) summaries to any experiences or destinations.
Don't be afraid to ask for ideas – include a section for people to add their own honeymoon ideas (within reason, of course).
You can make your honeymoon fund wording funny and sentimental, or choose to keep it short and sweet. Whatever you decide to write in your honeymoon fund, keep it original and be true to yourself.
How Do You Ask Someone to Donate to Your Honeymoon Fund?
So you have a few ideas for what to write your registry, but what about the exact honeymoon fund wording? How do you ask your close friends and family (not to mention people you may not know quite as well) to donate to your honeymoon fund?
Be natural and write in your own voice.
Keep it light-hearted and optional.
Get to the point without being pushy.
Most people appreciate honesty and can relate to what it's like to spend money on a wedding and honeymoon. Try to connect to your audience (in this case, your friends and family) and add humor or a personal touch to make it more comfortable for everyone involved.
How Do You Word a Wedding Cash Fund?
Wedding cash funds are a bit different from your typical registry. Therefore, choosing the proper honeymoon registry fund wording is essential when asking for cash.
Because the gift is less tangible than a physical object, it helps if you get specific with some of the things you'll be doing and places you'll be staying.
Want a plush hotel room with an in-room jacuzzi? Let your friends and family know. The more direct you are with the wording for your honeymoon fund, people will likely want to contribute because they feel like they're contributing something concrete.
Is it Tacky to Ask for Honeymoon Money Instead of Gifts?
Because honeymoon funds are a relatively new concept, you might be curious how you'll come across in your honeymoon fund registry wording. And you may wonder if it's tacky to ask for honeymoon money instead of gifts.
Remember: It's not tacky if you word your honeymoon fund the right way.
It's A-OK to ask for honeymoon money instead of gifts depending on how your ask for it. We have a few suggestions for how to avoid sounding tacky when asking for honeymoon money instead of presents.
Things to Keep in Mind:
These are your wedding guests, so they are most likely the closest people in your life. Talk to them like the friends and family they are – just through writing.
Collaborate with your fiance. Have your partner proofread your wording or write it with you – two sets of eyes are usually better than one.
Try not to be pushy. Do your best to keep the request light-hearted and feel like it's optional for people to contribute.
Honeymoon Fund Wording Examples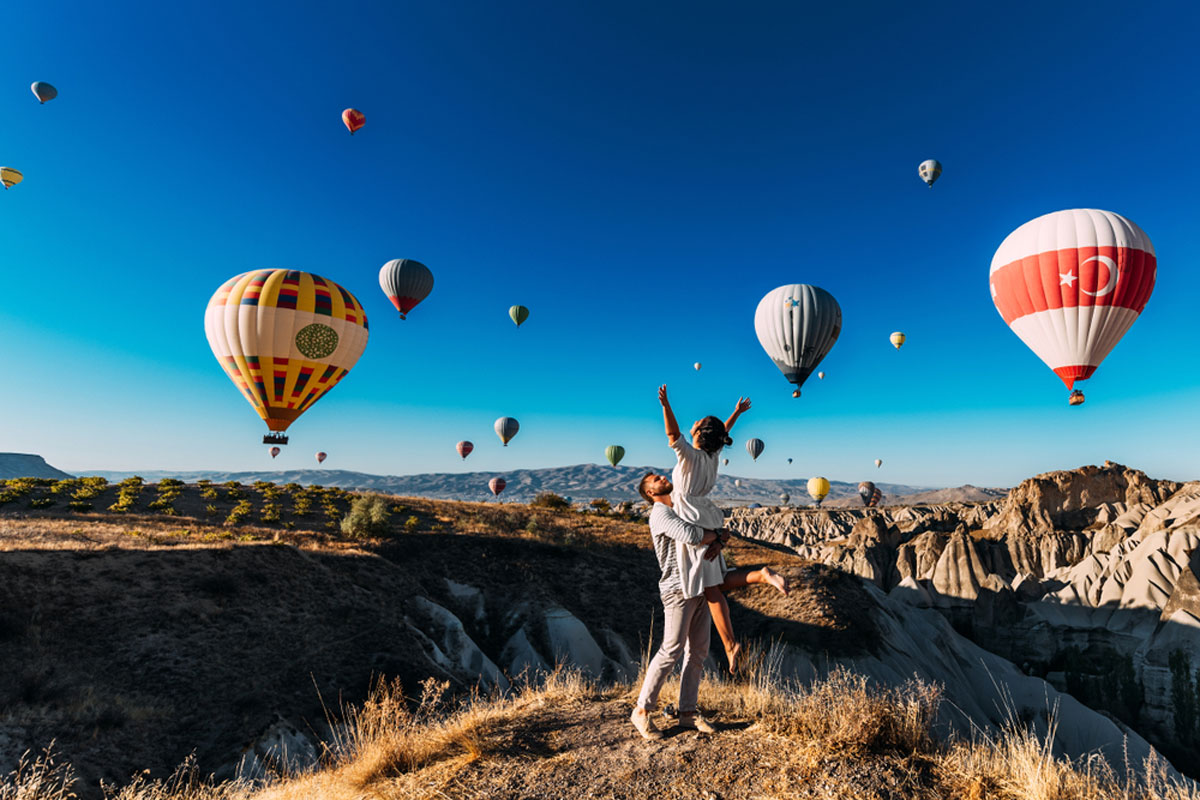 Writing a honeymoon fund registry can seem overwhelming. We get it. Here are some honeymoon fund wording examples that will help you when you write yours.
Simple Honeymoon Fund Wording
We're beyond excited to see you all at our wedding. Nothing would make us happier than your attendance on our big day. If you choose to give us a wedding gift, we'd greatly appreciate cash or online contributions to our dream honeymoon to [destination].
Funny Honeymoon Fund Wording
A kitchen-aid mixer is grand and great. Trust us, we need one, too.
But nothing would make us happier than a honeymoon gift from you.
Hybrid Honeymoon Fund Wording
Thank you for visiting our registry. We can't wait to see you all at our wedding. If you're able, please choose any gift you'd like to contribute to, from kitchenware to a sunrise hot air balloon ride in Mexico.
Bridal Shower Honeymoon Fund Wording
The bride can't wait for her big day. Help her plan her dream getaway by contributing to her honeymoon registry here.
Honeymoon Fund Thank You Wording
Words can't express how much your gift helped us have the trip of a lifetime. The [contribution of x gift] made our honeymoon dreams come true.
Honeymoon Fund Etiquette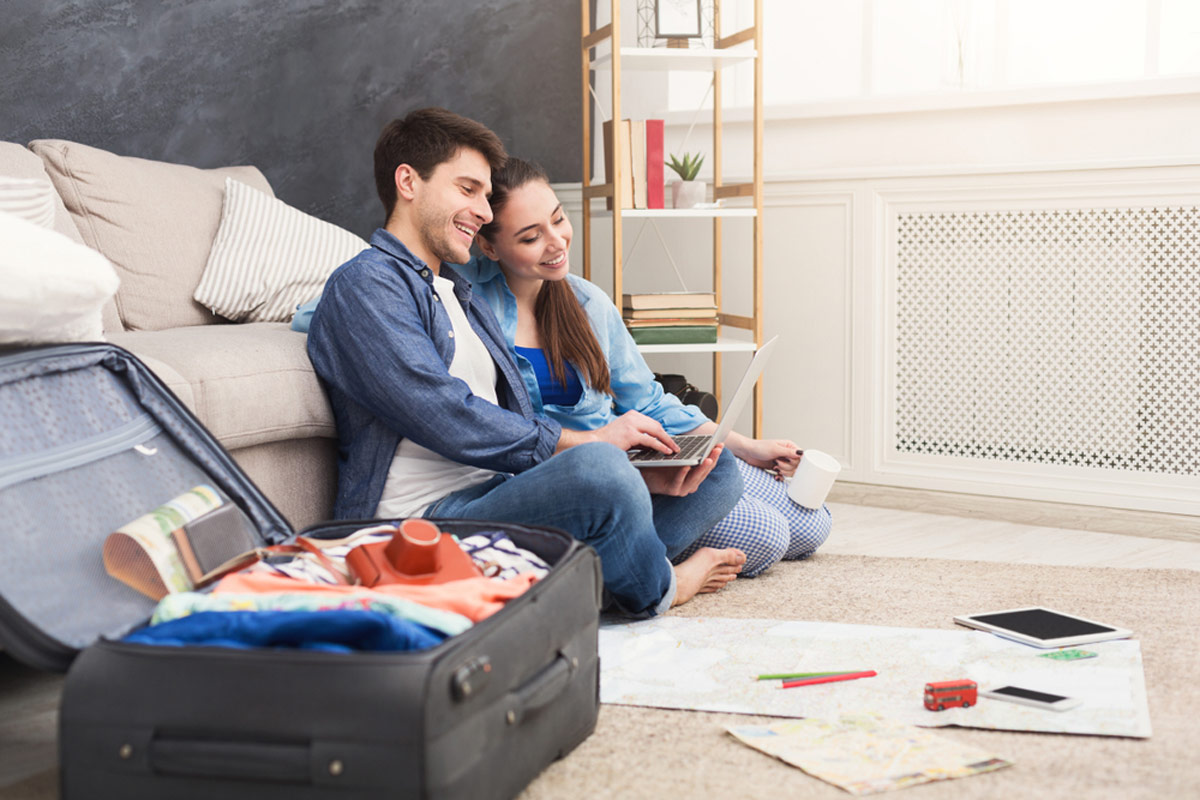 Now that you know how to word a honeymoon fund, it's important to remember a few things regarding etiquette.
Honeymoon Fund Etiquette Reminders
You should never expect gifts. It's fantastic when people contribute to your wedding registry or honeymoon fund, but not everyone can afford it.
Be careful asking for exact dollar amounts. Many couples request a certain amount of money, but we prefer leaving that decision up to your guests. Chances are they have a good idea of how much to give, anyways.
It's ok to set up a honeymoon fund at your wedding. Having a gift basket for cash and checks at your wedding is entirely acceptable; some people prefer it to online contributions.
Honeymoon Fund Etiquette Mishaps
Asking for money from people who didn't give it to you. If you value the relationship, it's best not to bother someone about forgetting to give you a gift.
Creating a generic cash fund. Give your family and friends a reason to be excited for you. Explain how you'll use the money on your website or near the gift basket. Plus, if someone can see you're only $100 dollars off your target, they might just splurge the extra to make your dreams come true.
Including only large items. Make sure you add some smaller contribution options (a coffee at the airport or a souvenir) or break up large purchases into fractional shares. Asking for smaller amounts seems far less presumptuous.
Not paying fees for your guests. If you can take care of any fees a honeymoon fund website charges, it's best to do it upfront. It's far less awkward than having a guest pay the fees.
Honeymoon Fund Wording: Read Next