Planning a magical Florida honeymoon? Take a look at our favorite locations and resorts in the Sunshine State.
Hundreds of miles of coastline, world-class resorts, and great shopping and entertainment make Florida undeniably popular for honeymoons.
Starting to imagine yourself lying on serene beaches or strolling hand in hand on seaside boardwalks? Us too.
Keep reading to discover where to go, what to see, and which resorts to book on your Florida honeymoon.
Why Honeymoon in Florida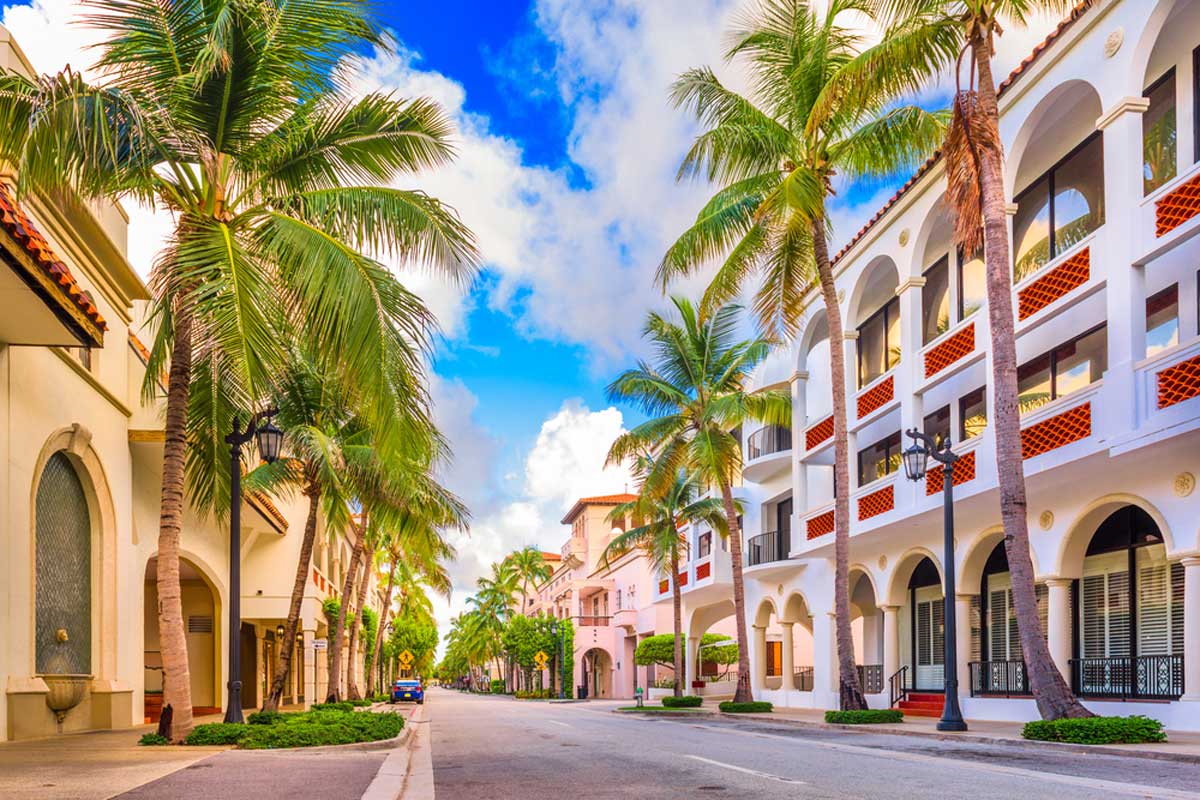 Naming Florida as a wonderful honeymoon spot isn't just accurate – it's an understatement.
Picture yourself spending the week on perfectly groomed beaches or lounging poolside at a resort. Your only obligations are booking a table for two at a top-notch restaurant and choosing which pair of sandals you're going to wear for the day.
Where's the best honeymoon destination for sun and fun in the US? We think Florida fits that bill – and then some. Not to mention that Disney World is just around the corner.
Whether you're dreaming of staying at an all-inclusive honeymoon resort in Florida or just want a place to sleep before spending the day out and about, your dream vacation awaits you.
Keep reading to find out why Florida resorts and destinations should be on your shortlist of honeymoon locations.
Best Honeymoon Hotels & Resorts in Florida
Hotel Victor South Beach
Miami
$$$
Best for Beach Views in the Big City
Miami Beach is one of the best honeymoon spots in Florida. And Hotel Victor South Beach is where you'll want to stay to be a part of the action on Ocean Drive.
This old-school Miami standby has been around since the 1930s and remains an important part of the South Beach scene. The classy property grounds evoke quintessential Miami style, and it's among the most popular honeymoon resorts in Florida.
We suggest upgrading to a suite for your Florida honeymoon. Take advantage of the larger space in the comfortable and classy rooms featuring hardwood floors and tastefully chosen furniture.
The King Suite with Balcony allows you to peer down and people watch (isn't this a prerequisite for a stay in South Beach?) or take a dip in your in-room jacuzzi before heading out to the streets below.
Anna Maria Beach Resort
Anna Maria Island
$$$
Best for Beach Access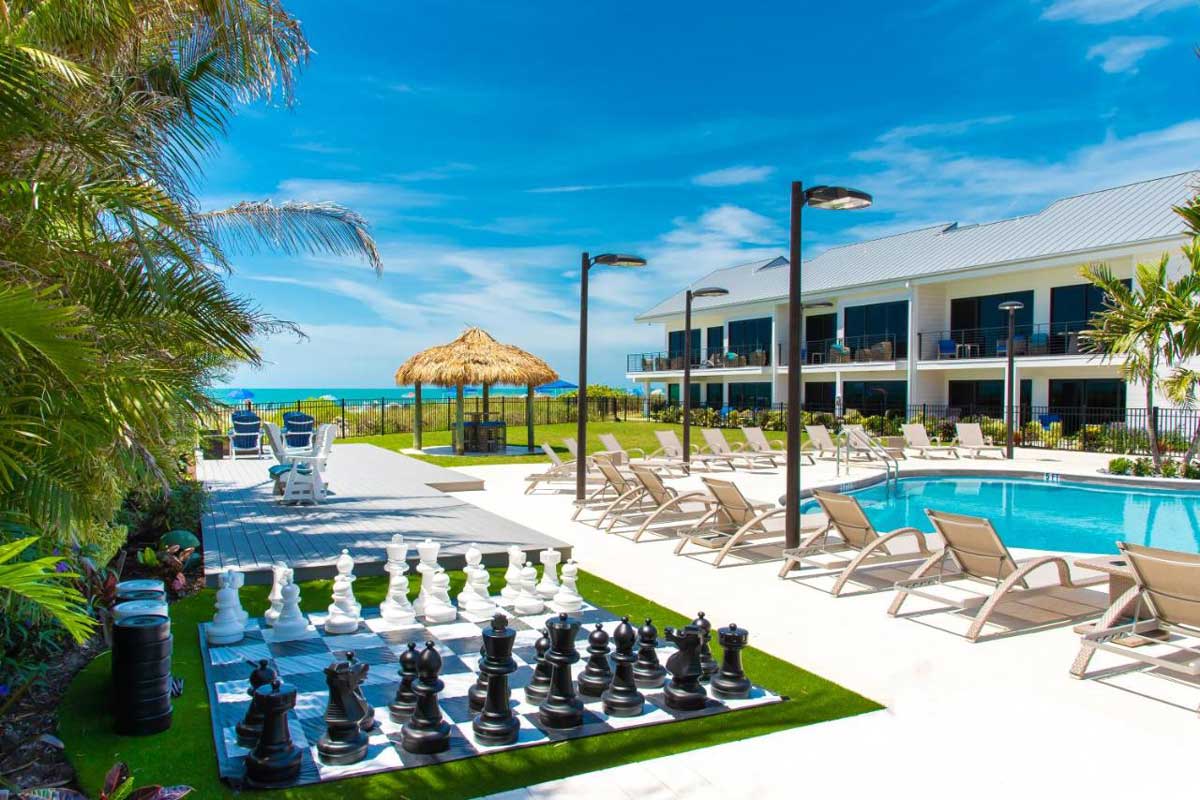 Anna Maria Beach Resort is one of the top honeymoon resorts Florida offers for proximity to white sand beaches that rank among the best in the USA.
Want one of the best honeymoon destinations in Florida? Head to Anna Maria Island. And if you want to walk from your room to the ocean in minutes – you can't do any better than this resort.
Enjoy the complimentary chairs and umbrellas around the pool or at the beach. Then take a walk on the miles of soft sand and watch the sunset over the Gulf Coast.
When you want some alone time together, head up to your room – which is as lovely as any you'll find on the island. Extra large beds, fully stocked bathrooms, and suites with a full kitchen provide you the comfort you deserve on your Florida honeymoon.
The Porch on Frances Inn
Key West
$$$
Best for an Old School Key West Honeymoon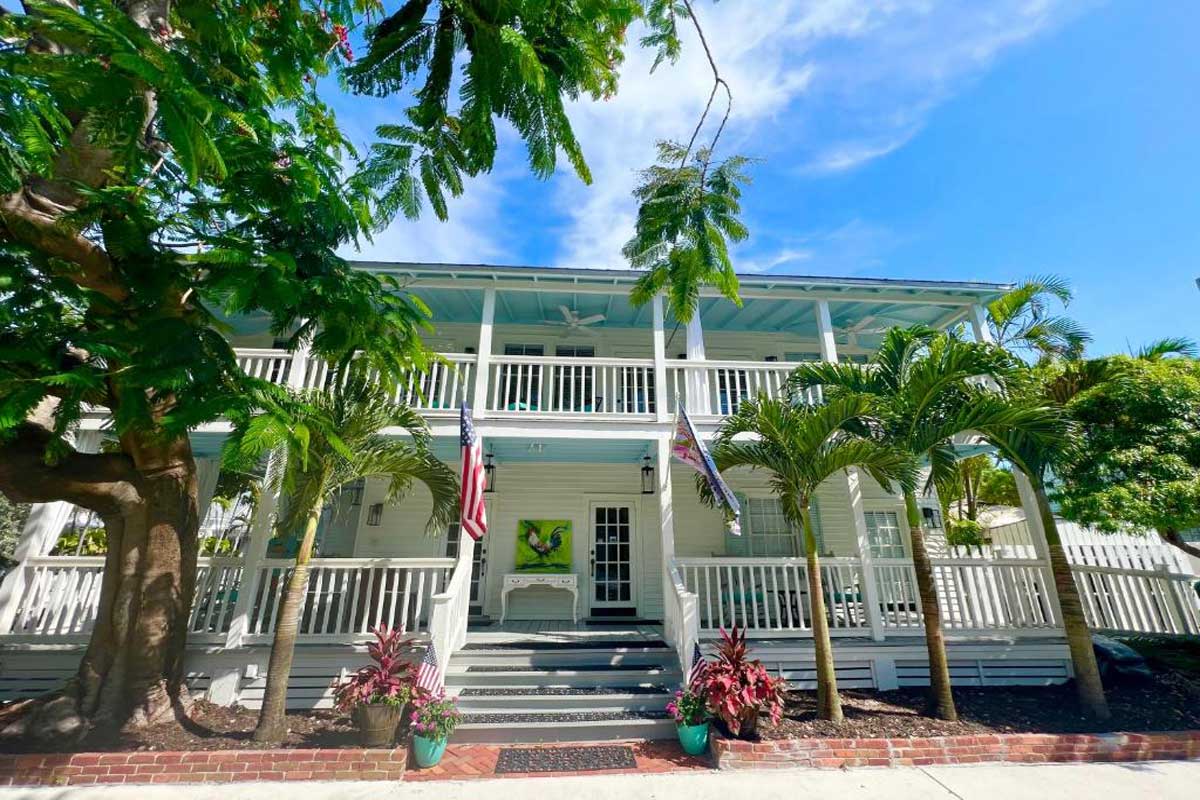 The Porch on Frances Inn is a cozy bed and breakfast that will have you feeling like a Key West local by the end of your Florida honeymoon. Here you'll get to stay in an iconic Key West inn bursting with old Florida charm – despite undergoing renovations that make the stay comfortable and modern.
Vintage furniture and photos of historic Key West add a touch of friendly warmth to the rooms and suites. While hardwood floors and marble bathrooms keep the interior feeling cool and clean.
Enjoy a complimentary breakfast before you head out – you'll need it for all your adventures in Key West.
If you want to break up your beach time with some history and culture, visit the nearby Ernest Hemmingway Home and Museum or Mallory Square. You can quickly see why Key West is one of the most iconic honeymoon places in Florida.
Four Seasons Resort Orlando at Walt Disney World Resort
Orlando
$$$
Best for Amusement Parks
Four Seasons Resort Orlando at Walt Disney World Resort is one of the top honeymoon resorts Florida has if roller coasters, costumes, and movie sets are on your itinerary.
You won't just be close to all the action; you'll stay in stylish and sophisticated digs. The rooms are spacious and luxurious – making you feel like a movie star. After all, it's your dream vacation.
The concierge team at The Four Seasons knows how to make your honeymoon in Florida memorable. Don't just take our word for it – arrange every detail ahead of time and have the perfect honeymoon package.
You can take a private tour of Disney World, have a romantic dinner on your balcony, or spend an afternoon at the spa together. We think you'll be more than happy with your decision.
Amory Dive Resort
Key Largo
$
Best for Scuba Diving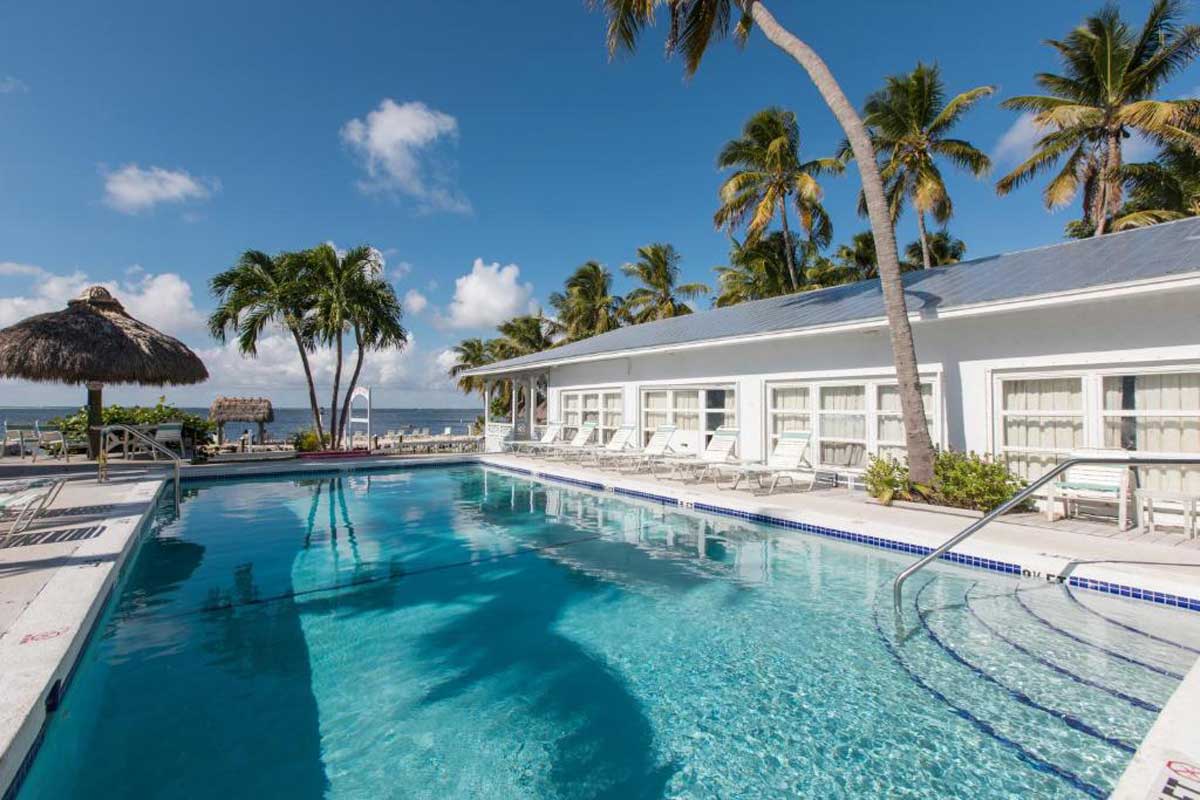 Looking for a Florida Keys honeymoon resort on a budget? The Amory Dive Resort lets you experience everything Key Largo at an affordable price.
One of the best honeymoon ideas in Florida? Scuba diving – and honeymooners who want to see the world-famous waters and reefs of the Florida Keys will fall in love with this resort.
The hotel is right on the beautiful beaches of Key Largo, and better yet – it has everything you need for a scuba diving honeymoon in Florida.
Not to mention your room is the perfect landing spot when you want to dry off and hang out. Opt for a suite if you want a bit more room to stretch out; some even come with a full kitchen where you can cook up some local seafood.
Reserve the Dive and Stay Package and the hotel staff will set you up with the full kit for scuba diving, and you'll also get free access to some other perks around the property.
Fenway Hotel, Autograph Collection
Dunedin
$$
Best for Access to Honeymoon Island, Florida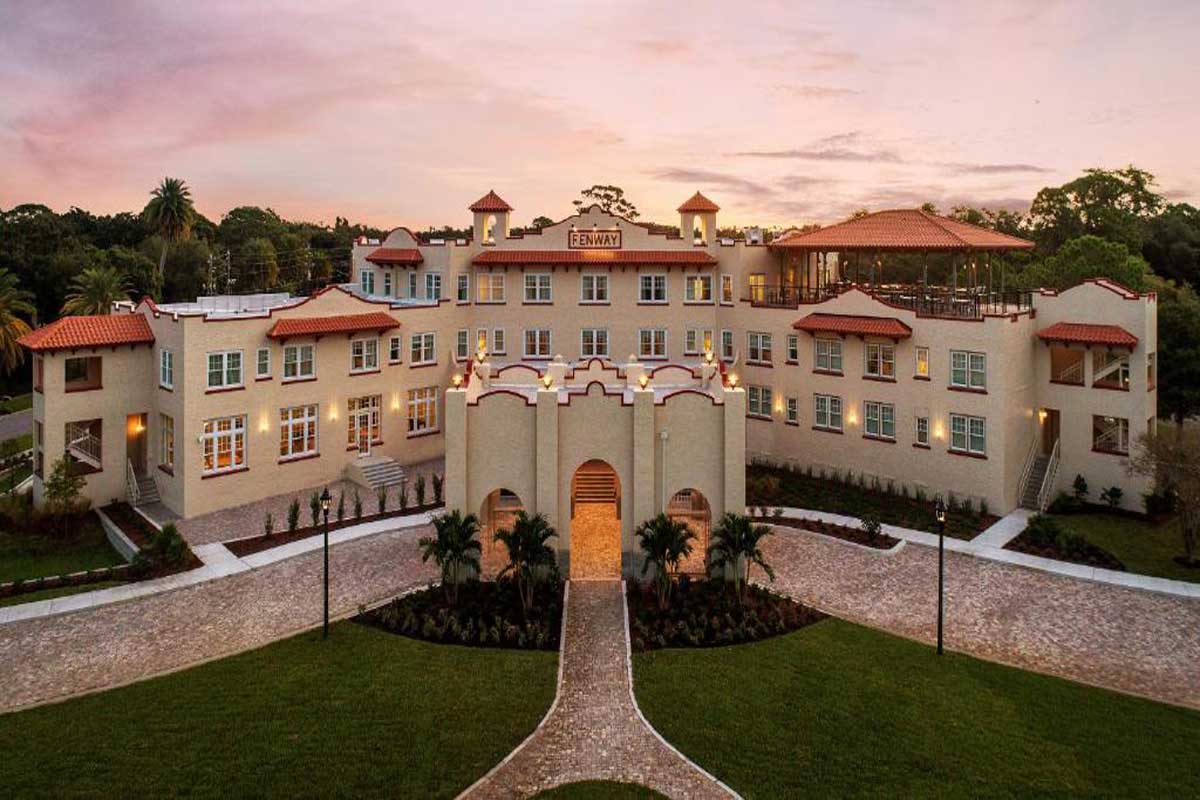 If you want to be close to the beautiful beaches and state parks of Clearwater, try the Fenway Hotel, Autograph Collection.
Stylish and fun, you and your spouse can celebrate your nuptials and get some great photos at the trendy Gulf Coast resort.
Be sure to check out Hi-Fi Rooftop Bar for a cocktail and snack on your Florida honeymoon. You'll get to enjoy impressive sunset views from the comfortable hangout above the hotel.
The tastefully-curated art and furniture lend a fun, light-hearted vibe that compliments the exciting history of this hotel (a jazz-age hot spot). The resort was home to the first radio station in the USA – and you can feel the past in its walls.
Need help making your vacation perfect? The friendly and attentive staff makes your honeymoon in Florida a one-of-a-kind experience.
Florida Honeymoon Tips: What You Need to Know
How to Get to Florida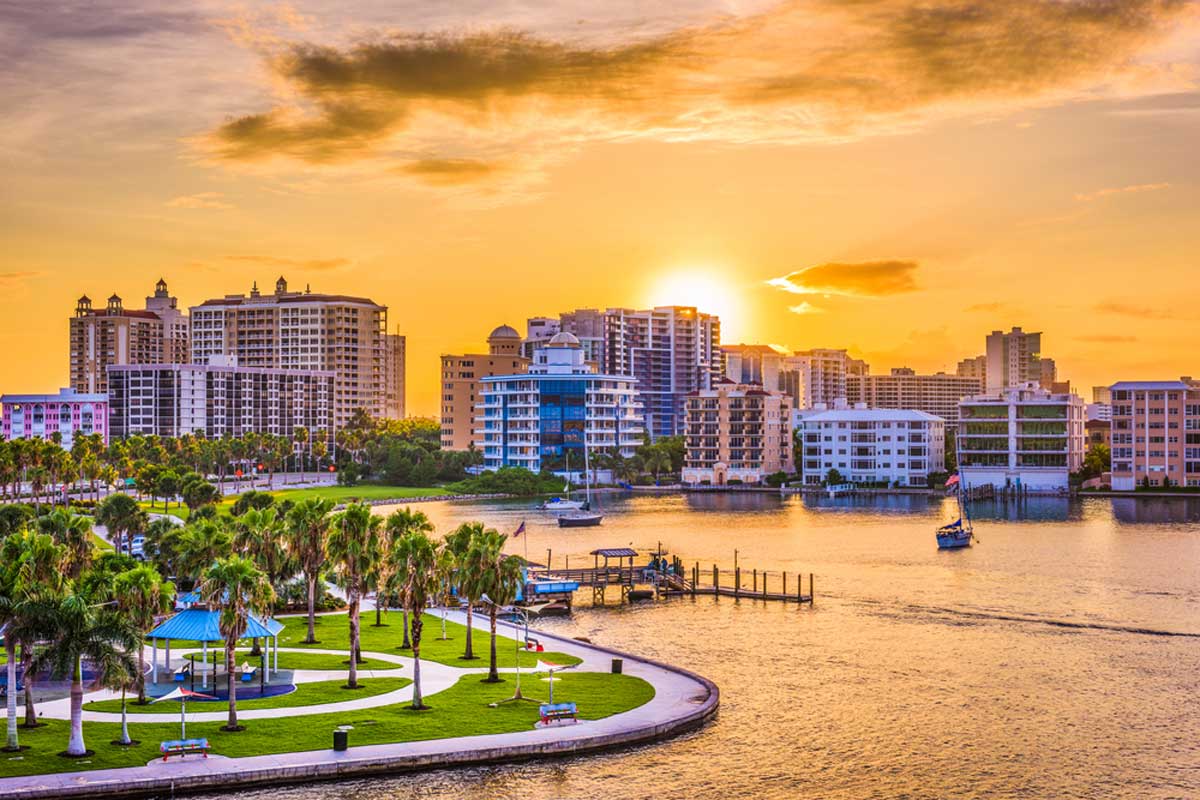 Arriving at most honeymoon destinations in Florida is easy. Whether you're taking a cruise or flying – most locations are within driving distance of an airport or cruise terminal.
Orlando (MCO), Miami (MIA), Tampa (TPA), and Fort Lauderdale (FLL) are just some of the major airports in the state.
The Best Florida Honeymoon Destinations
Honeymoon Island State Park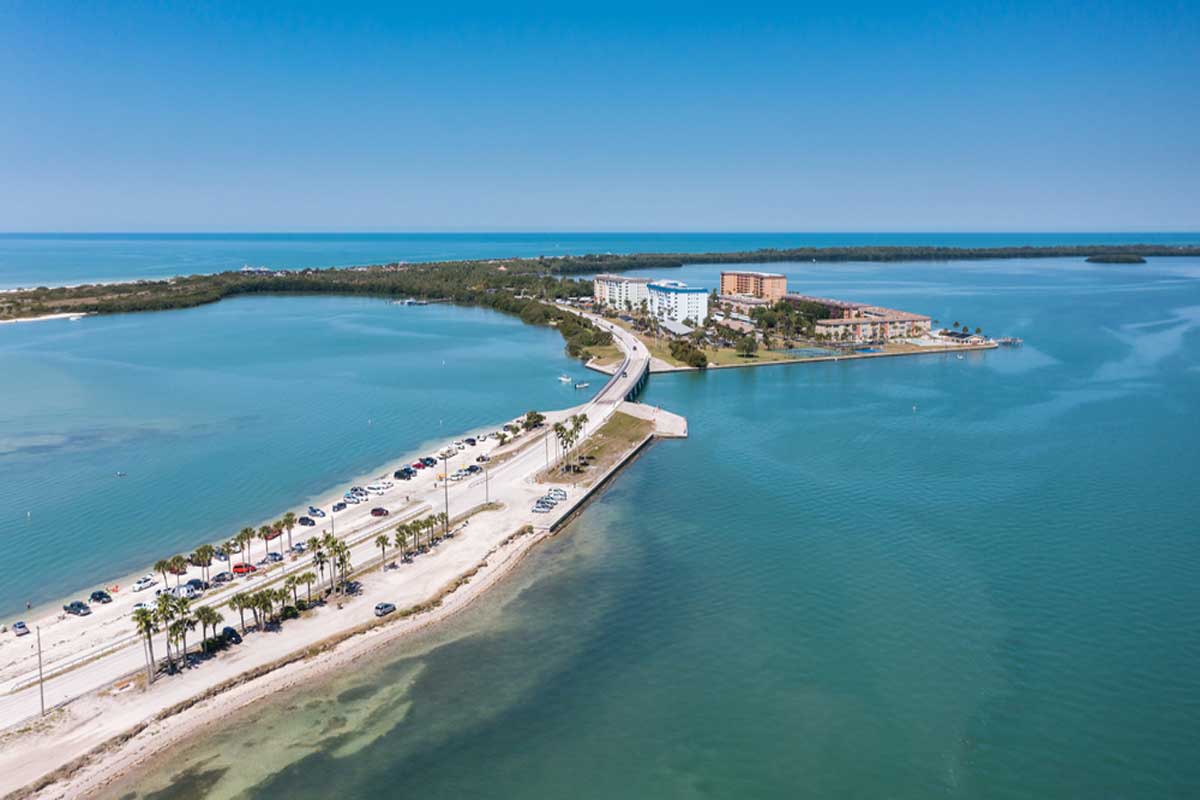 Looking for the most serene beaches for your honeymoon in Florida? If you want a taste of what the Gulf Coast was like years before all the condos, resorts, and high rises, this stretch of protected land gives you an excellent idea.
Honeymoon Island, Florida, isn't just a great name – it's an actual place. And it's one of the best honeymoon destinations in Florida.
Located near Clearwater, it's a nearly 400-acre stretch of land with an impressive 4 miles of beach. You'll find great hiking, beautiful gulf coast shores, and no cars on the island.
You can only get to Honeymoon Island by boat – so plan accordingly.
Miami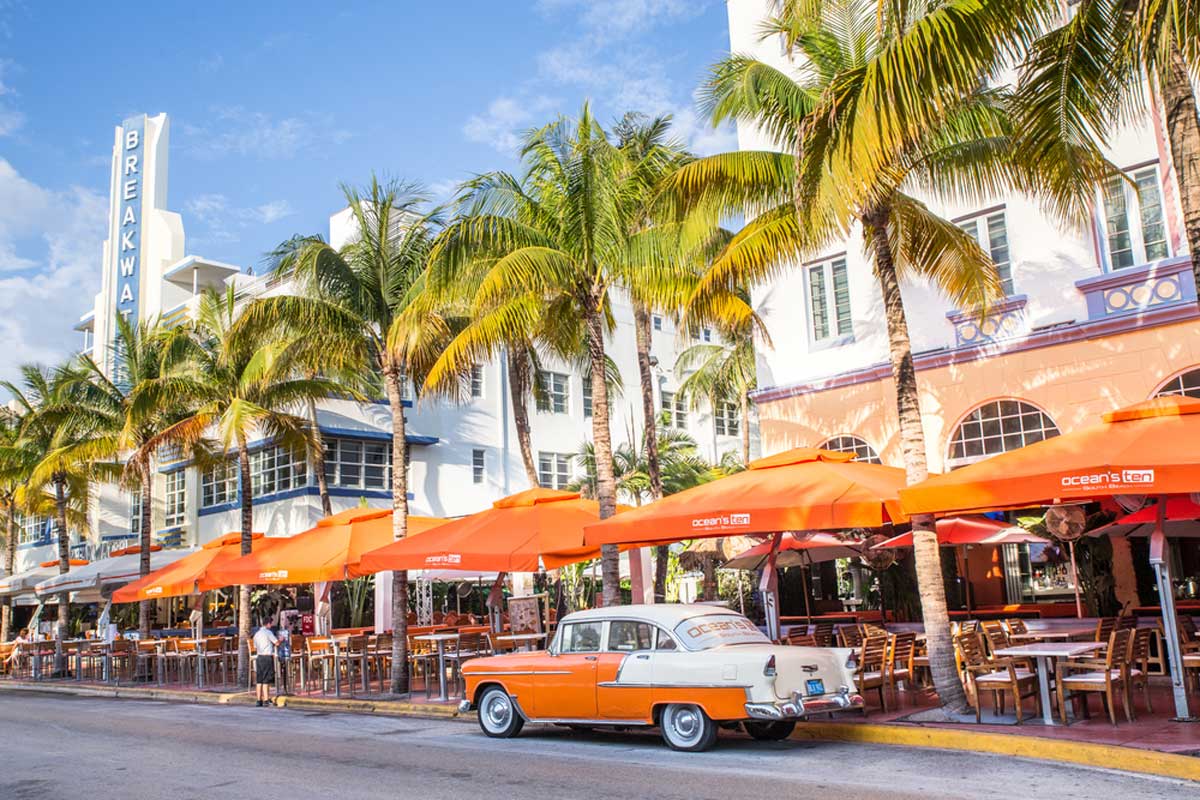 Miami is likely the most famous vacation spot in the USA. And it's also one of the best honeymoon destinations Florida has.
Of course, you can't go to Miami and not hit Miami Beach – it's pretty much the reason you come here for your Florida honeymoon.
But which beach should you go to? Our advice is to visit as many as possible; they all have unique characteristics and charm.
Lumus Park Beach and South Beach are the most popular choices for visitors. They're great, but if you want to avoid the crowds and go where the locals do, head a bit further North for some other great options.
Nightlife is another reason Miami is one of the premiere honeymoon spots in Florida. The restaurants, bars, and clubs here are some of the best in the world.
Anna Maria Island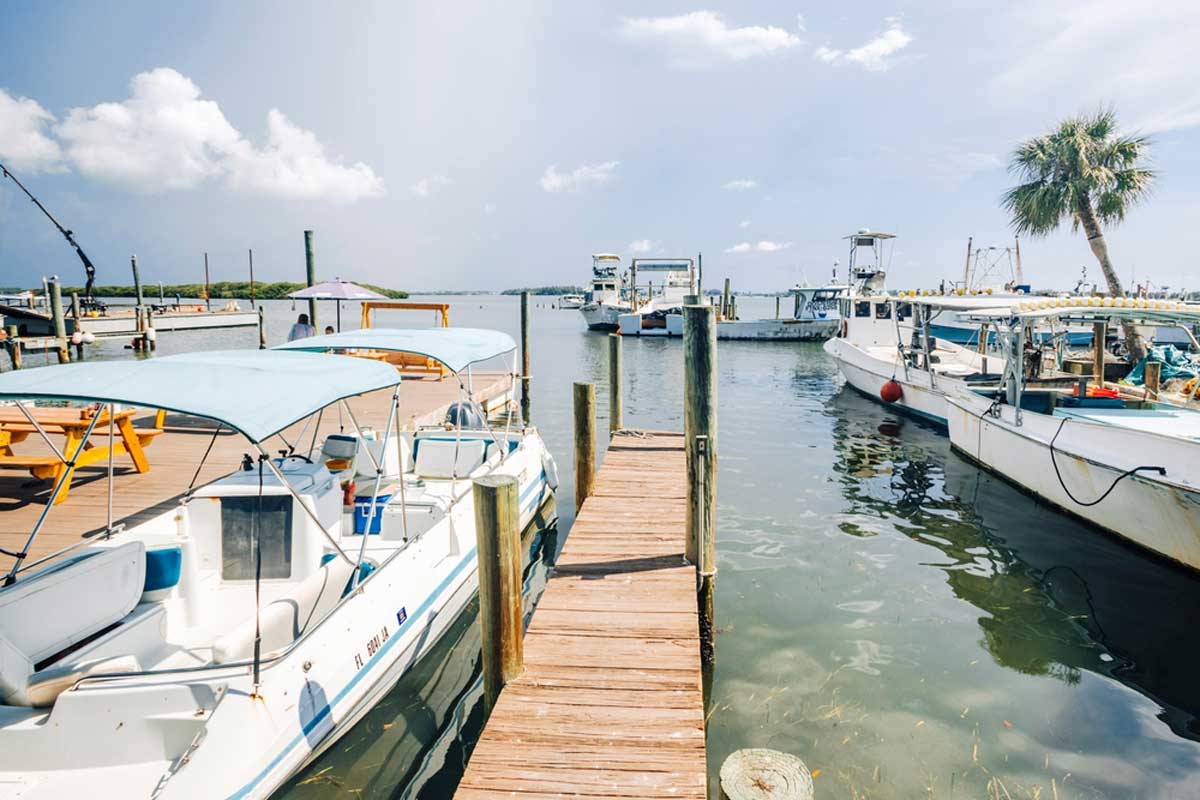 Anna Maria Island is a small strip of land that is big on white sands, crystal clear waters, and warm temperatures year-round. Snorkeling, sailing, and scuba diving are all popular around the island.
Looking for the best beach on AMI? Take your pick from several excellent choices, our favorite being Coquina beach due to the lively feel and plenty of amenities nearby.
Also, be sure to catch a sunset while you're on the island; they're spectacular.
Watching the day wind down on the perfect shores of the gulf coast is the ideal way to cap off a day on a honeymoon beach Floriday style.
Florida Keys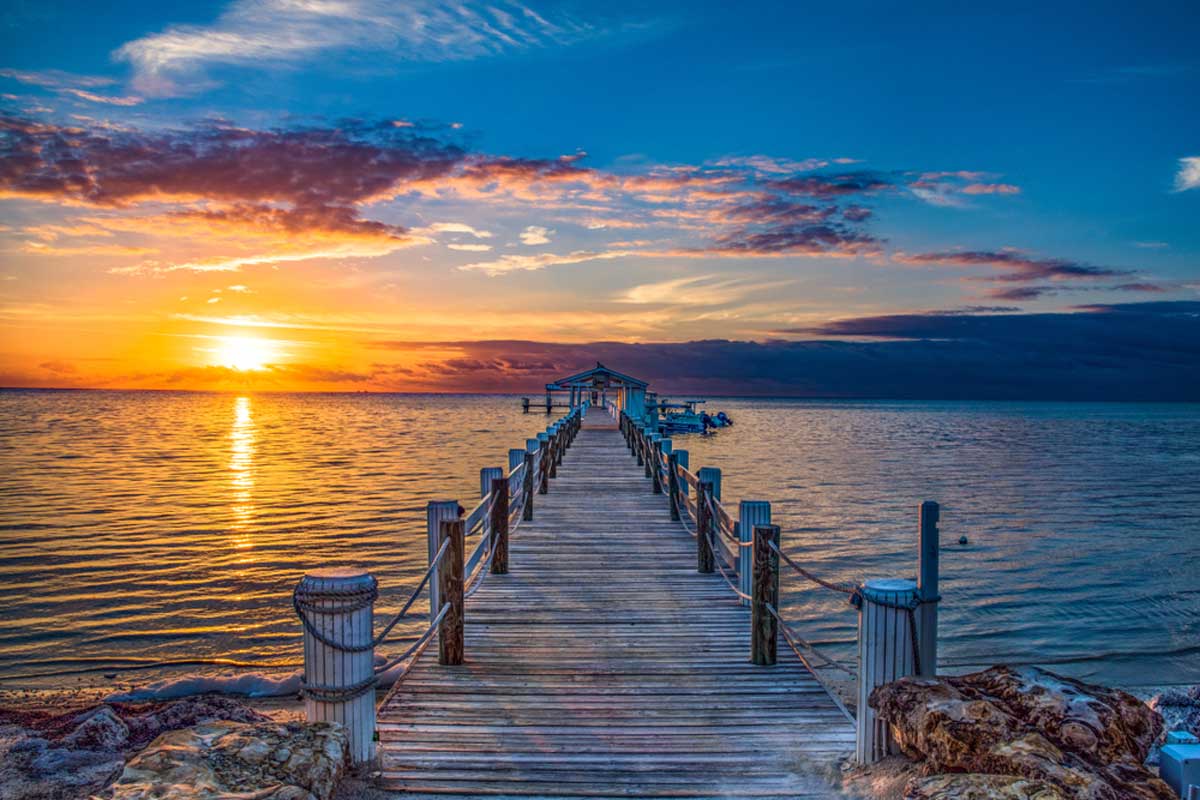 A Florida Keys honeymoon is as good as it gets.
The stretch of over 100 miles of small keys (there are an astounding 800) is one of the most spectacular geographical locations in the USA. It's a great drive, too.
Choose from Key Largo, Key West, or one of the lesser-known keys for one of the best places to honeymoon in Florida.
History buffs will love seeing sights featured in classic cinema, visiting The Hemmingway House and Museum, or checking out the Southernmost point in the US (we can't think of a better honeymoon selfie than this colorful buoy).
And snorkeling and scuba diving are a must-do on your honeymoon in the Florida Keys – the coral reef is the only one in the United States.
Palm Beach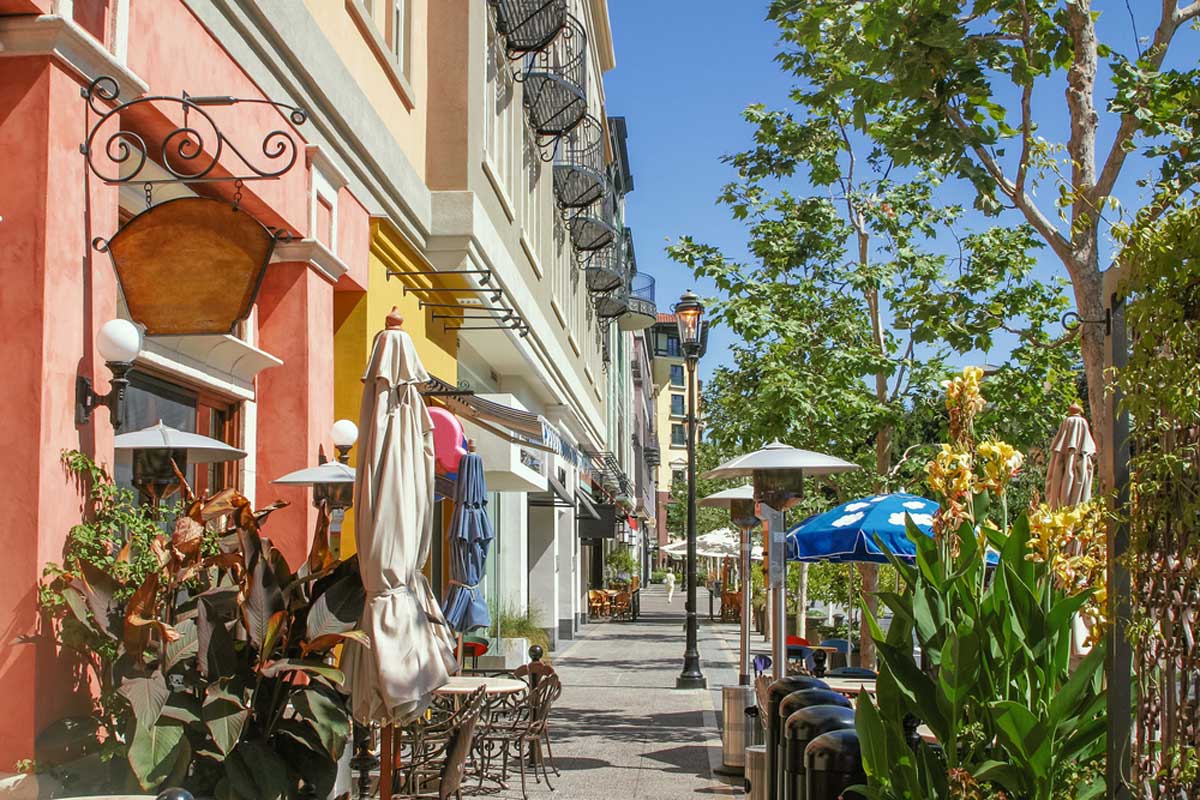 Want to add some shopping to your Florida honeymoon? Sign us up.
Worth Avenue is the best place to fill your suitcase on your Florida honeymoon. Boutique shops line the famous street that people travel worldwide to see.
But there's plenty to do here that doesn't involve swiping your credit card – Palm Beach has some of the best honeymoon beaches in Florida.
John D. MacArthur State Beach is a peaceful alternative to the busy shopping and dining districts on your Florida honeymoon and worth spending an afternoon at.
There are also excellent museums, galleries, and the beautiful Ann Norton Sculpture Gardens.
Orlando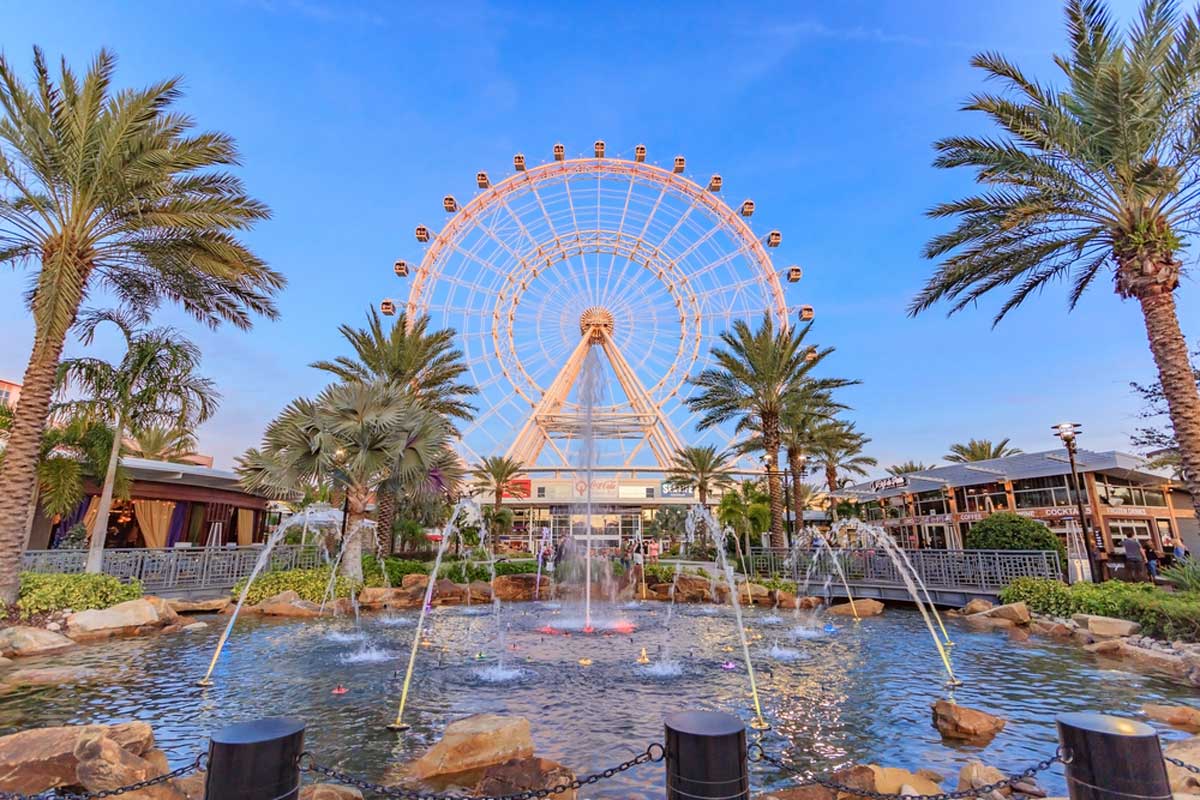 Want a Disney honeymoon? Head to Orlando, where you can visit one of several amusement parks on your Florida honeymoon.
Reserve tickets for Walt Disney World, and spend a weekend seeing the four incredible amusement parks.
Or head to Universal Studios, where you can have a light-hearted time laughing together and taking photos with the Minions, riding roller coasters, or checking out Harry Potter World.
You won't have the Florida honeymoon beaches that make the state so popular, but we think you'll have an incredible time on your honeymoon in Orlando.
The Best Time to Visit Florida
A Florida honeymoon sounds good to us any time of the year. But fall and winter here are the most popular as the temperatures are just warm enough for a perfect honeymoon.
Our favorite time to vacation in Florida is in the fall when the weather is temperate, and you'll miss the spring break crowds.
How Long to Spend on Your Florida Honeymoon
Most Florida honeymoon destinations are great for a long weekend trip. We recommend staying for a week if you want to see a few of our favorite locations.
Rent a car and drive the Florida coast to see many of the best honeymoon destinations in the USA.
How Much Does a Florida Honeymoon Cost?
A Florida honeymoon is ideal because you can do it on nearly any budget. There are hundreds of beach towns throughout the state, so you can choose a location and resort that works best for you and your budget.
Luxury and all-inclusive resorts are also options if you want a more exclusive stay on your honeymoon in Florida.
But you can plan a honeymoon in Florida for under $5000 for the week with airfare, a rental car, and lodging.
Florida Honeymoon Resorts: Map
Florida Honeymoon Guide: Read Next