Bali is a place of stunning beauty, from the coastal shores to the jungle forests, enormous volcanoes, and terraced rice paddy fields inland.
Over the years, Bali has become a top destination for travelers looking for amazing food, beautiful beaches, and luxury yoga retreats.

But what about a honeymoon in Bali? We'll tell you everything you need to know.
Why Honeymoon in Bali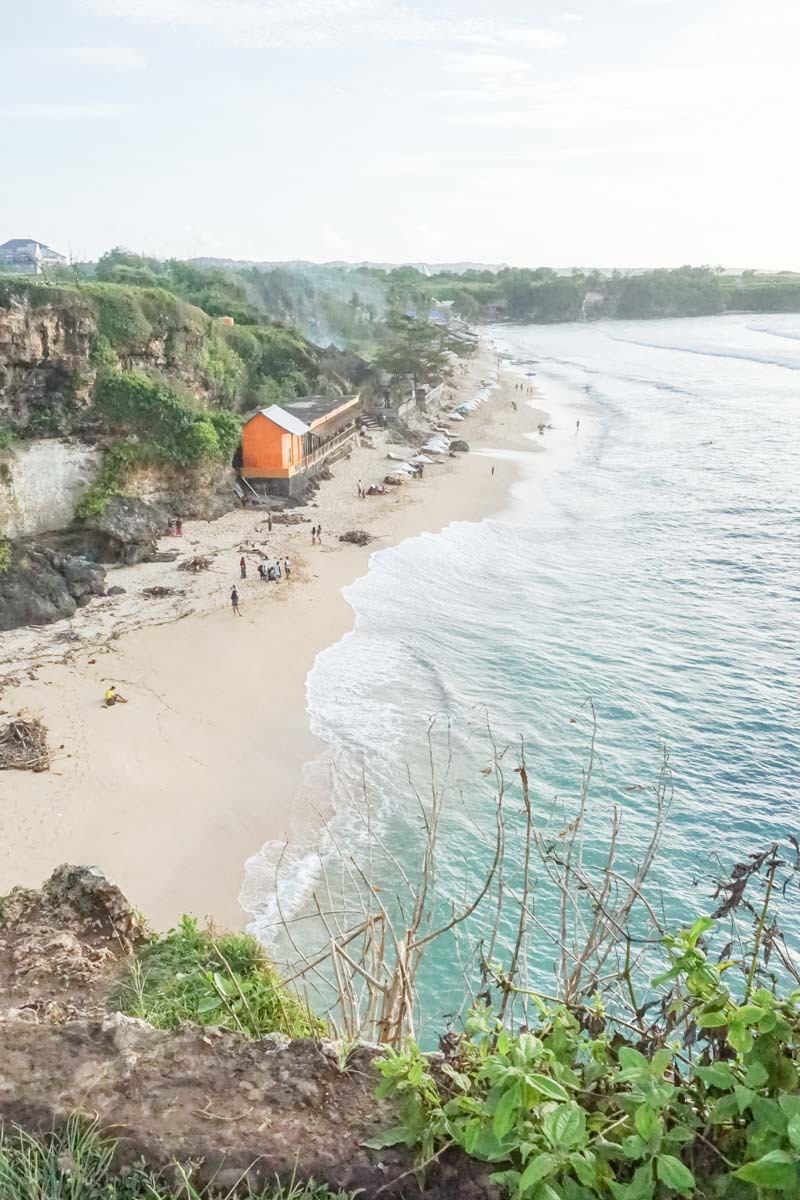 A Bali honeymoon is one of those ideas that you need to just run with from the moment you first give it some thought.

Where else can you trek up a massive volcano nearly 10,000 feet from sea level, learn how to surf, and hit up some of the best nightlife in the world on your honeymoon?
But the island offers plenty of leisure and luxury too. High-end hotels, all-inclusive resorts, and vibrant shopping and dining options offer something for everyone on their honeymoon to Bali.

Ready to learn all about planning your Bali honeymoon? We thought so. Let's take a look.
Best Honeymoon Hotels & Resorts in Bali
Alila Seminyak
Seminyak
$$$
Best For a Luxury Bali Honeymoon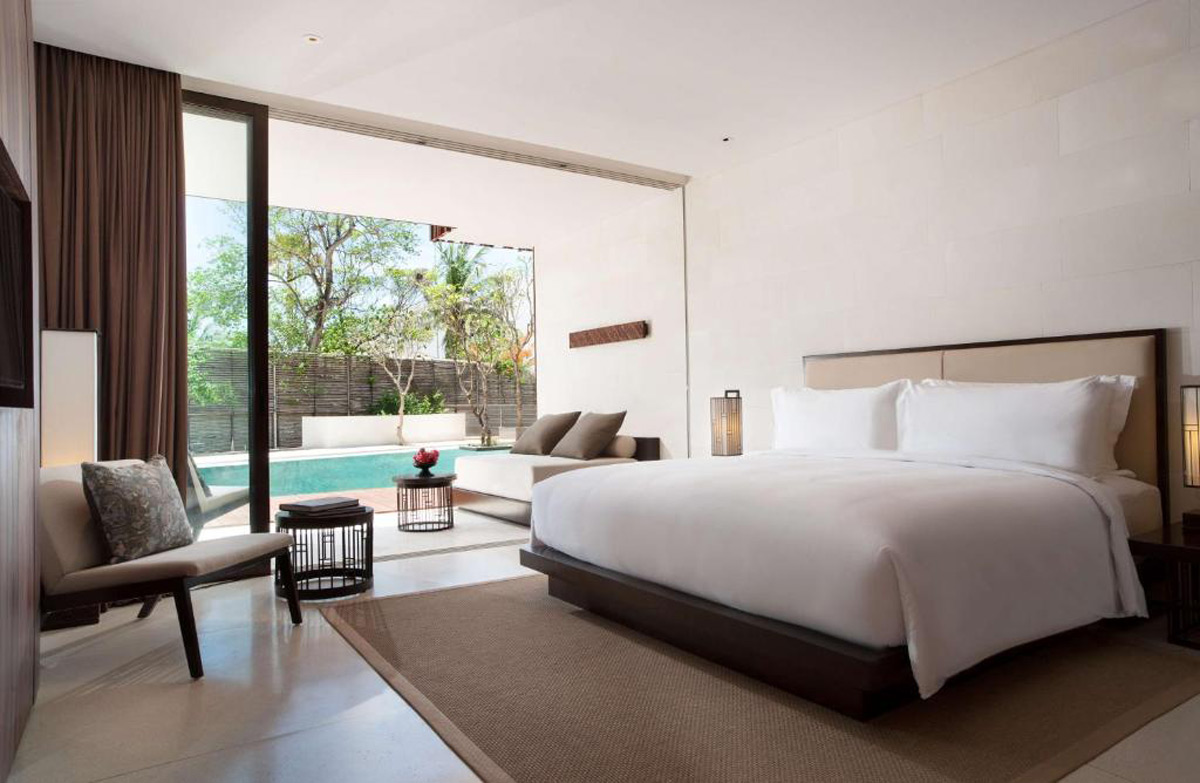 If you're looking for the best location in Bali, Alila Seminyak is right in the middle of the buzzing resort district along the beach – Seminyak.

Known for its beaches, shopping, and fine dining (not to mention some lively nightlife), you'll be a short walk from everything Bali offers to couples looking for an exciting honeymoon.

The hotel is first-rate, with a friendly staff ready to help you with anything you may need. Whether you're poolside (there are several on the property) or having a cocktail overlooking the sun setting over the ocean, you'll enjoy a luxurious honeymoon in a picture-perfect setting.
Rooms are quite large and have pool or ocean views to choose from. And you can order from an expansive in-room dining menu at any hour. Luxe.
When you're ready for an evening out, try Seasalt to enjoy sustainably sourced seafood at the beachside restaurant.
The One Boutique Villa
Seminyak
$$
Best For Bali Honeymoon Packages With a Private Pool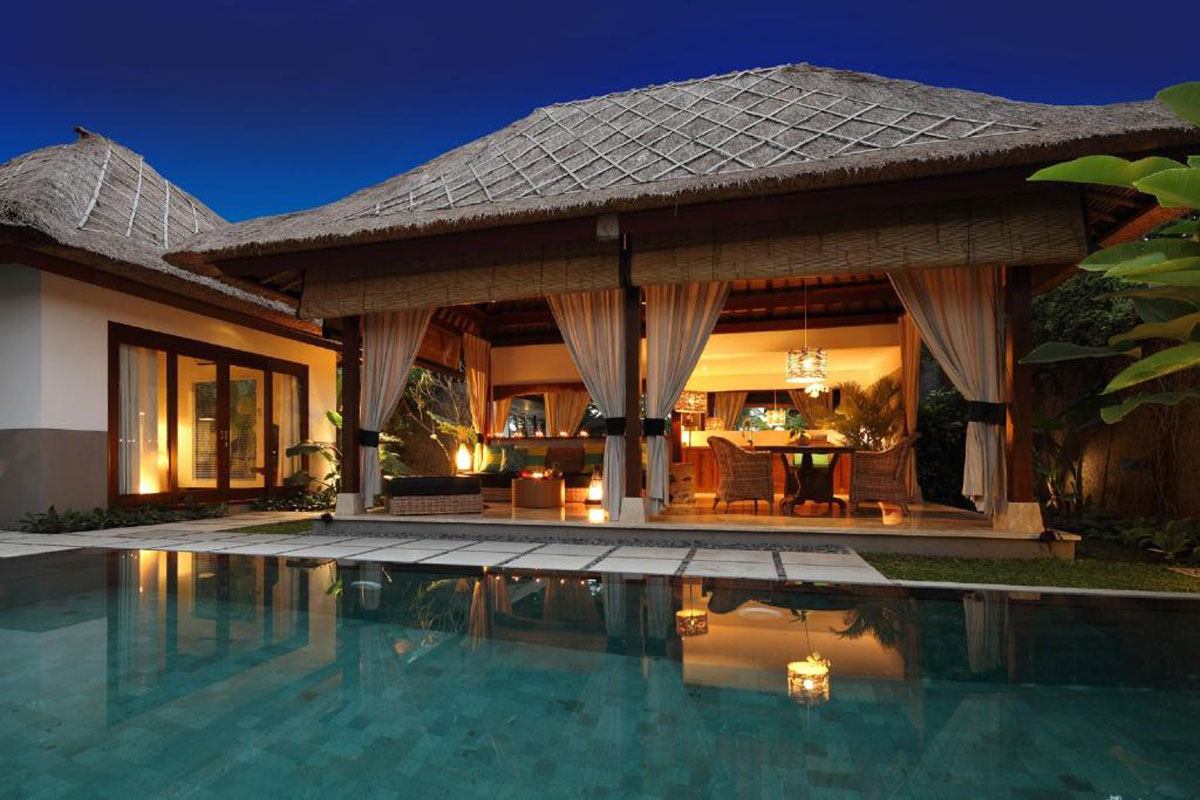 Picture walking hand in hand into the honeymoon hotel of your dreams, fully decked out with a private pool, outdoor bath, and a sprawling villa with over 3,000 square feet of indoor and outdoor space. You can.

The One Boutique Villa is a smaller resort tucked away just close enough to the shops and nightlife of Seminyak in a tranquil setting. And it's perfect.

The property has everything you need for romance and relaxation, including a popular spa, group activities like kite making, and the option to hire a private chef to cook up Balinese BBQ at your suite. Really.

Their Honeymoon packages take care of every single detail, including airport transportation, a private candlelight dinner, and romantic touches sprinkled throughout your honeymoon suite.
Sheraton Bali Kuta Resort
Kuta
$$
Best For an Action-Packed Honeymoon Bali-Style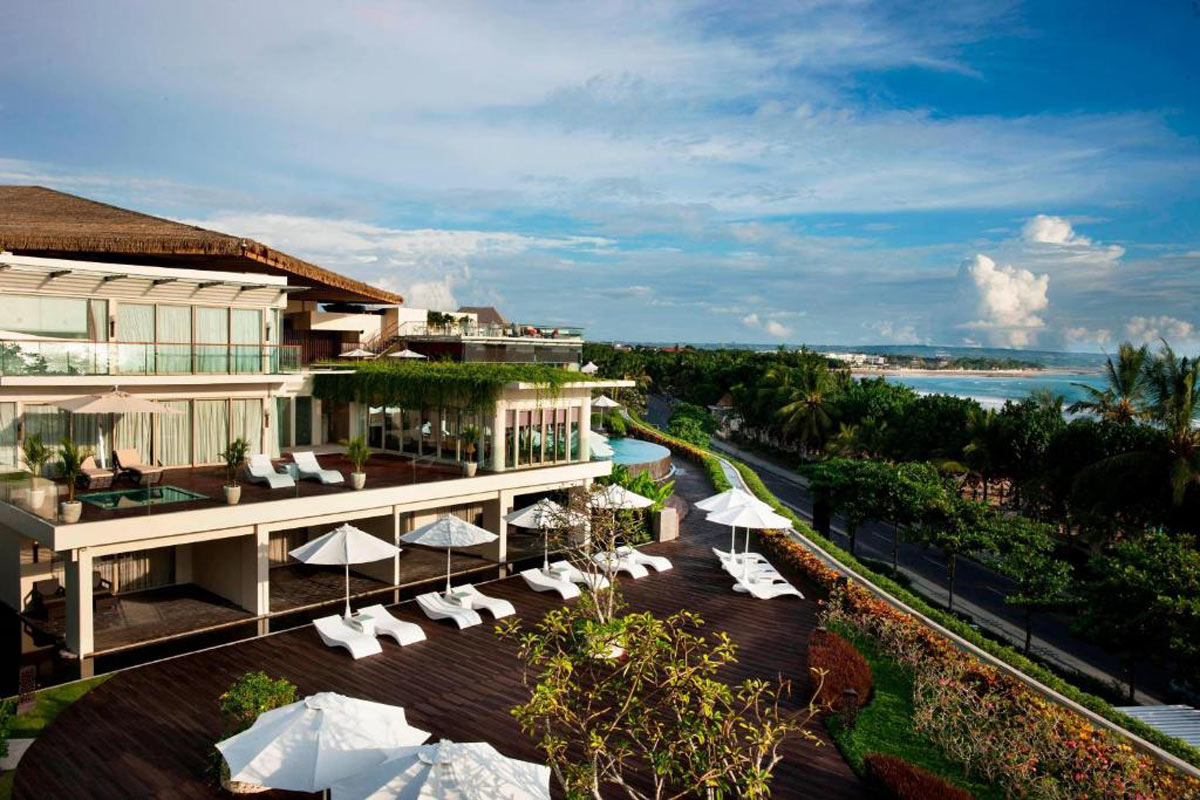 Sheraton Bali Kuta Resort is a large luxury hotel with nearly 200 rooms in the always-busy district of Kuta. If you set up your honeymoon fund with extravagant dinners, surf lessons, and all-nighter parties at high-end nightclubs in mind, Kuta is for you.

The hotel offers enough relaxation and amenities to help you unwind between long afternoons in the sun or dancing the night away.

You'll have no shortage of things to do right on the property, with a decadent buffet at the poolside restaurant Daily Social, massage treatments on-site or in your room, and a rooftop cocktail bar perfect for sundowners at sunset.
COMO Uma Canggu
Canggu
$$$
Best For Bali Honeymoon Packages for Outdoor Adventure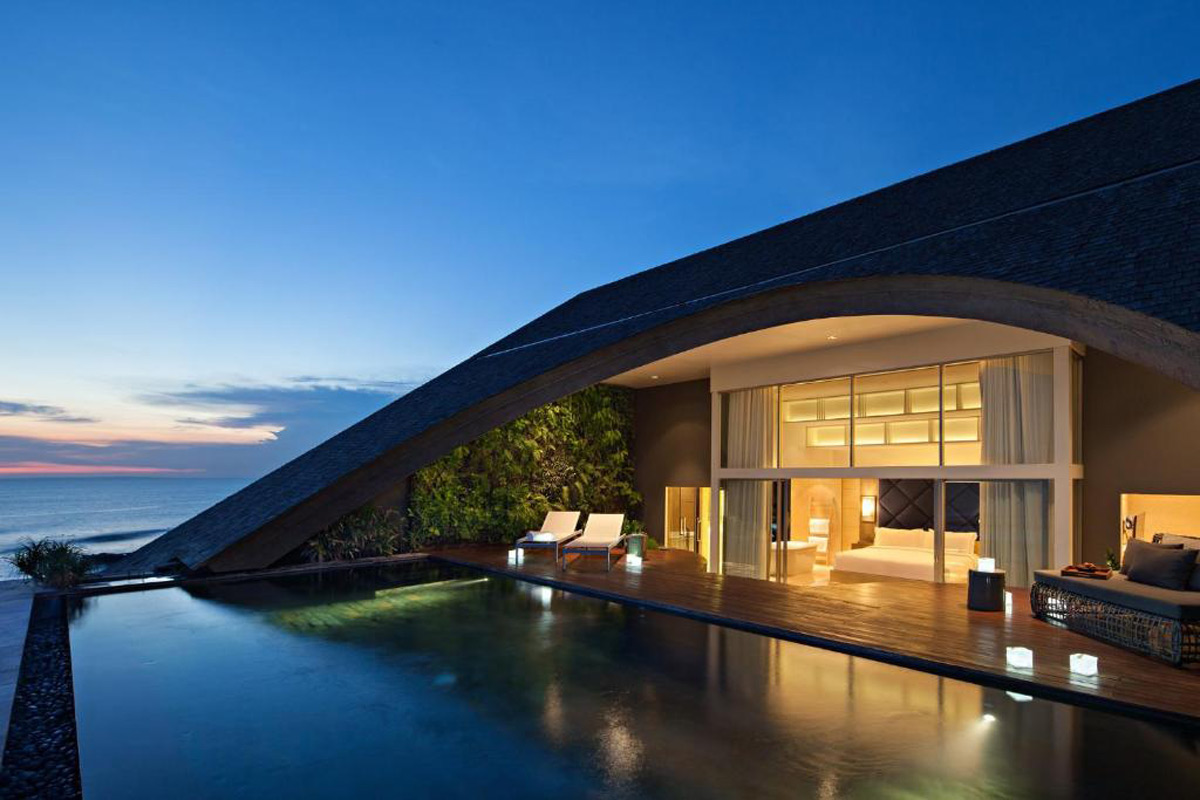 COMO Uma Canggu is a perfect hotel for honeymooners looking for a beachside escape that combines plenty of opportunities for thrill-seeking days and laid-back nights enjoying cocktails while overlooking the rolling waves and setting sun along the Indian Ocean.
Rooms have a subtle charm, with a light, airy aesthetic that matches the beachy backdrop outside.

The location is popular among surfers for a reason, waves are generally consistent and, at times, challenging. But it's also a great place to learn. In fact, the hotel offers surf lesson packages in collaboration with Tropicsurf.
Whether it's your first foray into riding the waves or you're a seasoned vet, you'll love this surf-centric hotel on your tropical honeymoon in Bali.
Tanah Gajah, a Resort by Hadiprana
Ubud
$$$
Best For a honeymoon in Ubud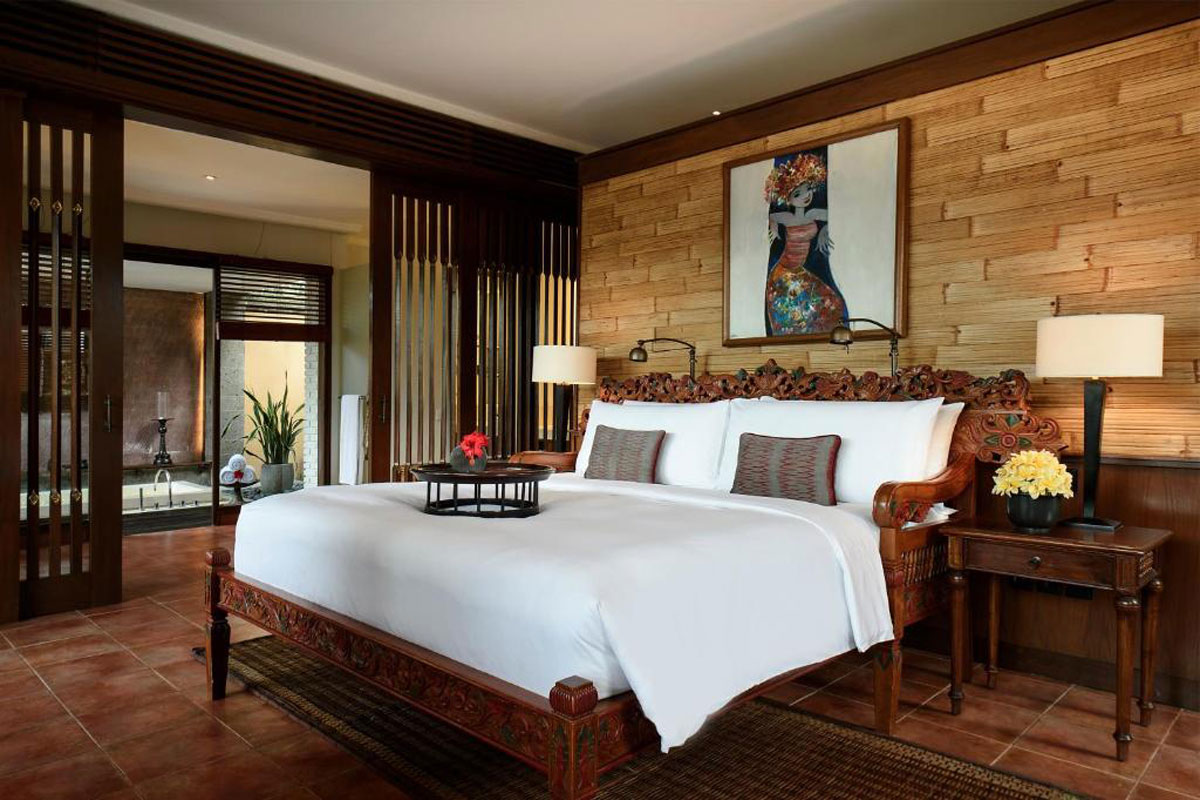 Walking into your private villa at Tanah Gajah, a Resort by Hadiprana, you may notice that the aesthetic is a bit different than other Bali honeymoon resorts. We're into it.

The homey interior with exposed brick, tile floors, ornate furniture, artisanal chandeliers, and impeccable design perfectly aligns with the lush Balinese countryside and rice paddy fields around you.

Your room includes butler service, laundry, newspaper delivery, and a minibar that just never seems to empty out, no matter how much you celebrate.
Looking for honeymoon packages in Bali?

Reserve The Art of Romance and enjoy an aromatherapy bath, romantic afternoon tea, and a 2-hour spa package from your suite or villa. Cap the night off with a three-course dinner in your room (or at the restaurant in the garden) and a champagne toast to your future as newlyweds. Cheers.
Samabe Bali Suites & Villas
Nusa Dua
$$$
Best For Bali All-Inclusive Honeymoon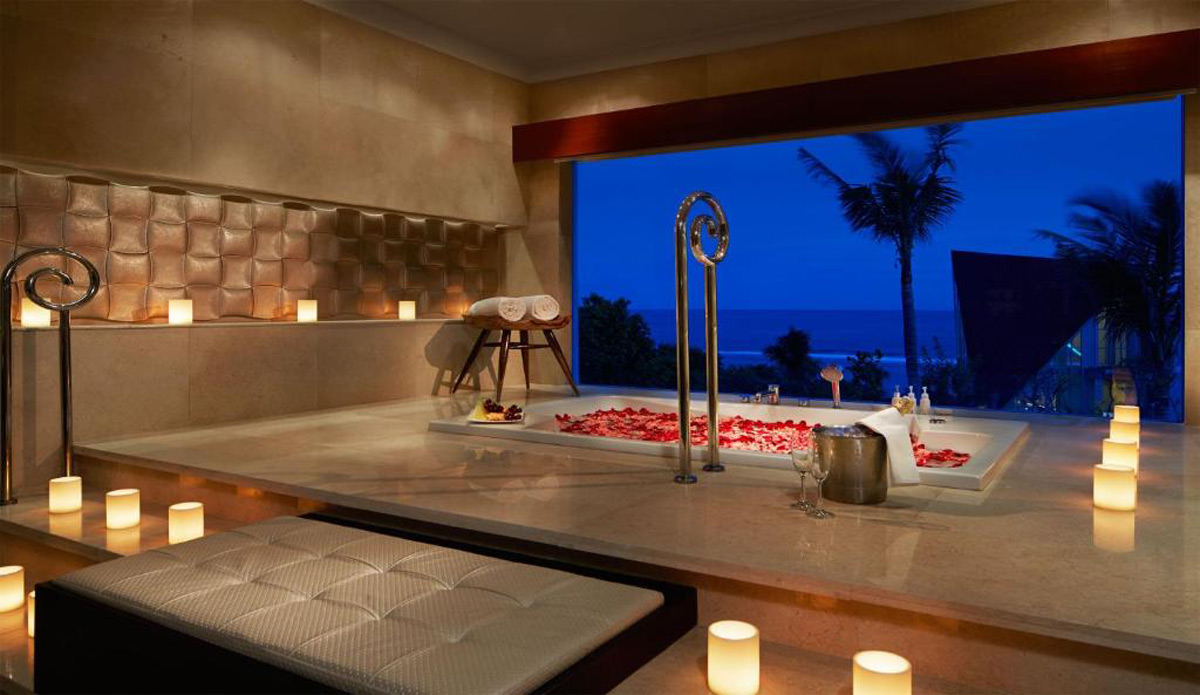 Looking for the best resort in Bali for honeymoons? Samabe Bali Suites & Villas is the perfect accommodation for couples looking for a luxury resort with meals and amenities all taken care of in advance.
Book a room and receive access to yoga classes, couples' massages, an adults-only pool, and Asian and Mediterranean-inspired cuisine at Rempah Restaurant.

Walk out to the beach and use any non-motorized water accessories free of charge, or just sip a cocktail by the pool bar and watch the tide come in on your beach honeymoon in Bali.
Natya Hotel Tanah Lot
Tanah Lot
$
Best for an Affordable Bali Honeymoon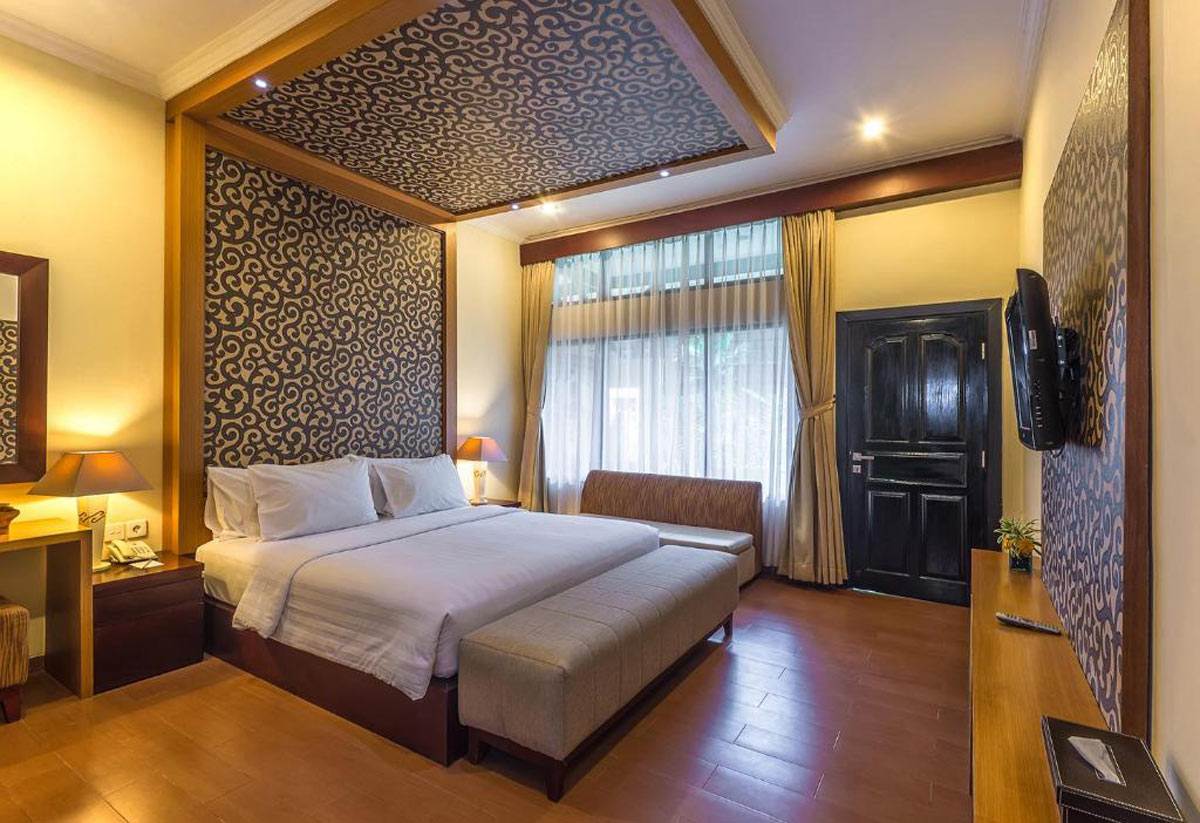 If you're searching for the best hotels in Bali for a honeymoon at a reasonable price, Natya Hotel Tanah Lot is a perfect match.

Another reason we love this hotel is the location is just around 300 feet from one of the most spectacular Bali landmarks, Tanah Lot.

Rooms are charming and comfortable, with hardwood floors, extra large beds, and walk-in showers with rain shower heads.

Add to that a free welcome drink, afternoon tea, and discounts on food and cocktails at the restaurant on site, and you have all the makings of a perfect vacation at a Bali honeymoon cost you won't believe.
Bali Honeymoon Tips: What You Need to Know
How to Get to Bali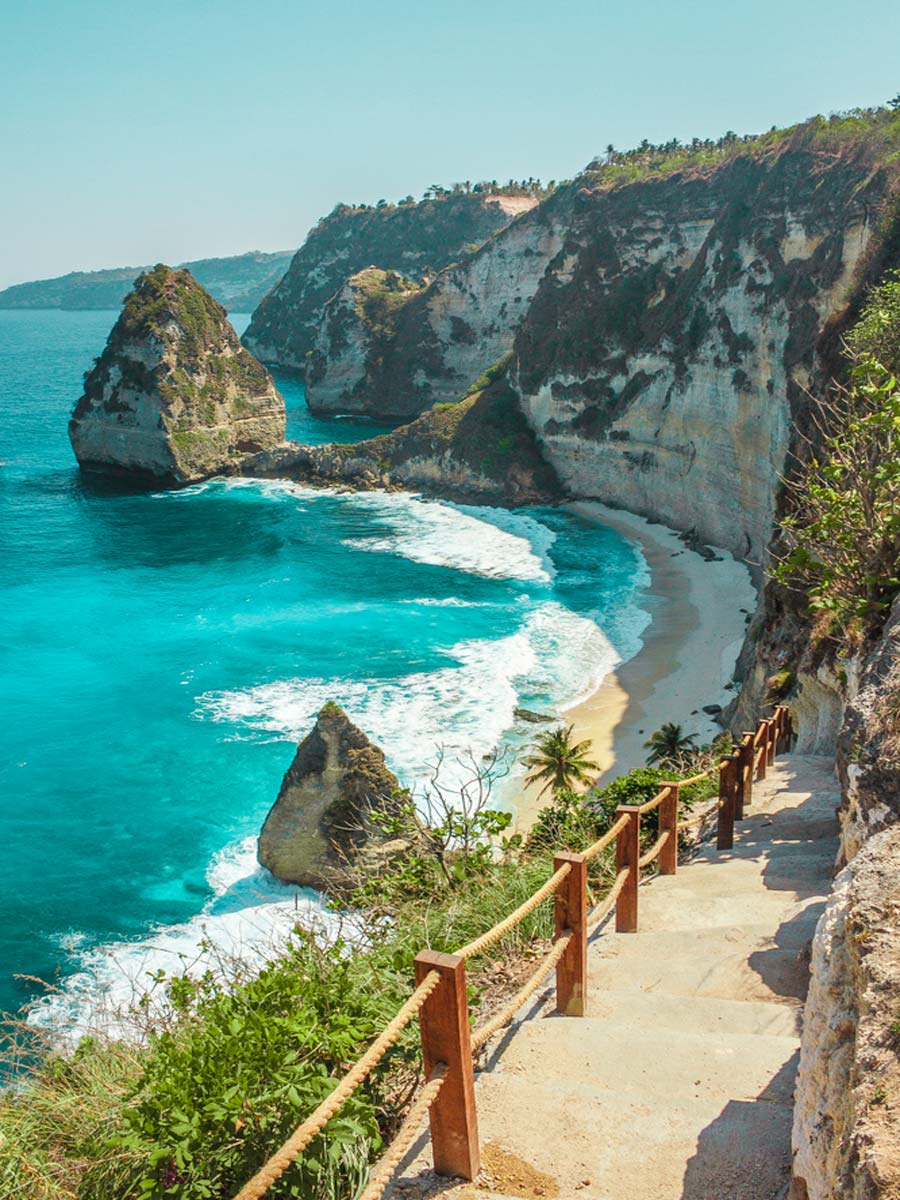 I Gusti Ngurah Rai International Airport (DPS) is where you'll land when flying into the island. And most Bali honeymoon resorts are within a 30-45 minute taxi ride from the airport.

If you're taking a honeymoon cruise (you should), then you'll land at Tanjung Benoa Cruise Port, just a short drive from Nusa Dua Beach.
The Best Bali Honeymoon Destinations
Seminyak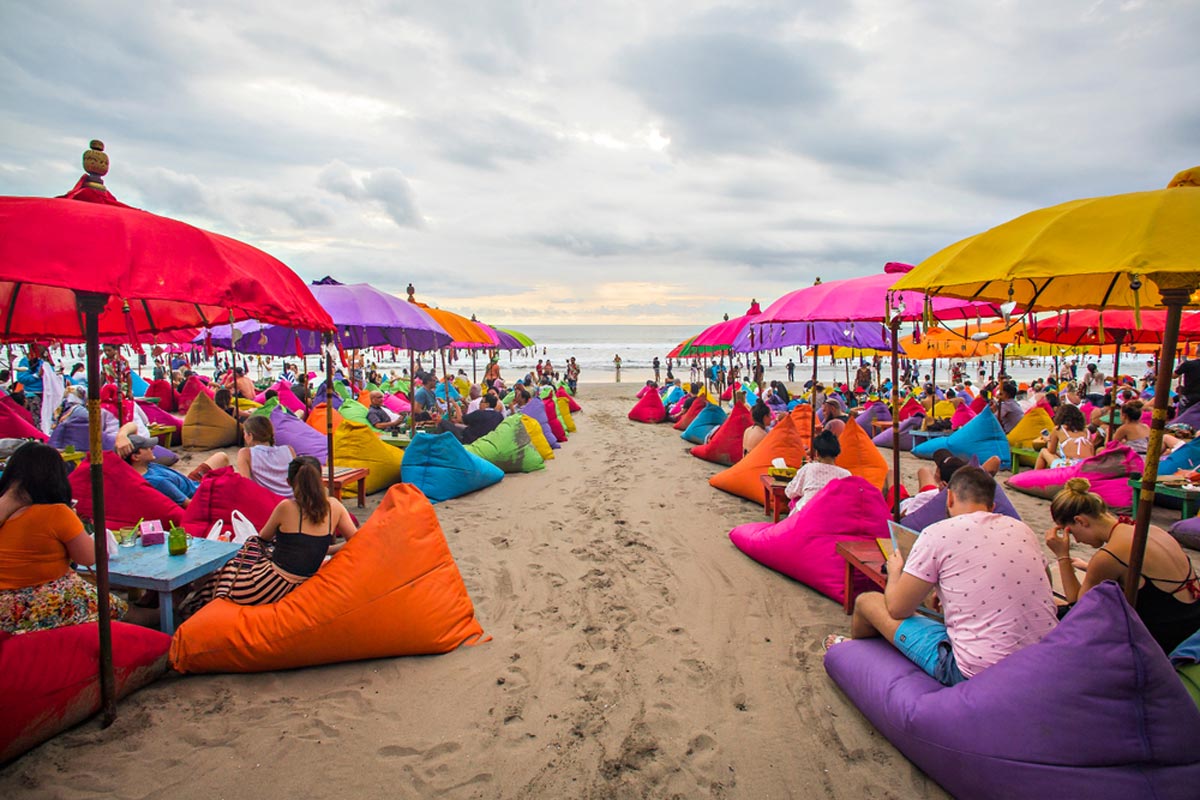 When we think of a honeymoon in Bali, one of the first things that comes to mind is Seminyak. Why? The beaches, shopping, restaurants, and nightlife all stack up as the best on the island.

Seminyak Beach is a nice area to spend a long afternoon together hand in hand on the golden sands or stroll through the nearby shops, then grab a meal at one of the popular restaurants for lunch.

At night, many of the same restaurants and hotels become vibrant party destinations where you can celebrate your new marriage in style at places like Ku De Ta and Potato Head Beach Club.
Jatiluwih Rice Terraces
We love the idea of adding a hike through the Jatiluwih Rice Terraces on your Bali honeymoon for a little action, adventure, and photo ops you won't want to skip out on.

The scenery is truly out of this world, and it's still relatively uncrowded, making it perfect for couples wanting a unique honeymoon experience and the photos to back it up.

It will take you about an hour to complete, so it's just enough to get you moving but easy enough for most couples to enjoy.
Finns Beach Club
You'll find beach clubs throughout Bali along the coasts, especially on the South and West sides of the island.

But Finns Beach Club is one of our favorites, offering a high-end luxe atmosphere with sunsets that you will dream about for years.

Allow enough time to enjoy the live music, cocktails, and cuisine at this coastal gem in Bali. And bring your swimsuits, the four pools (two with swim-up bars) are spectacular.
Mount Agung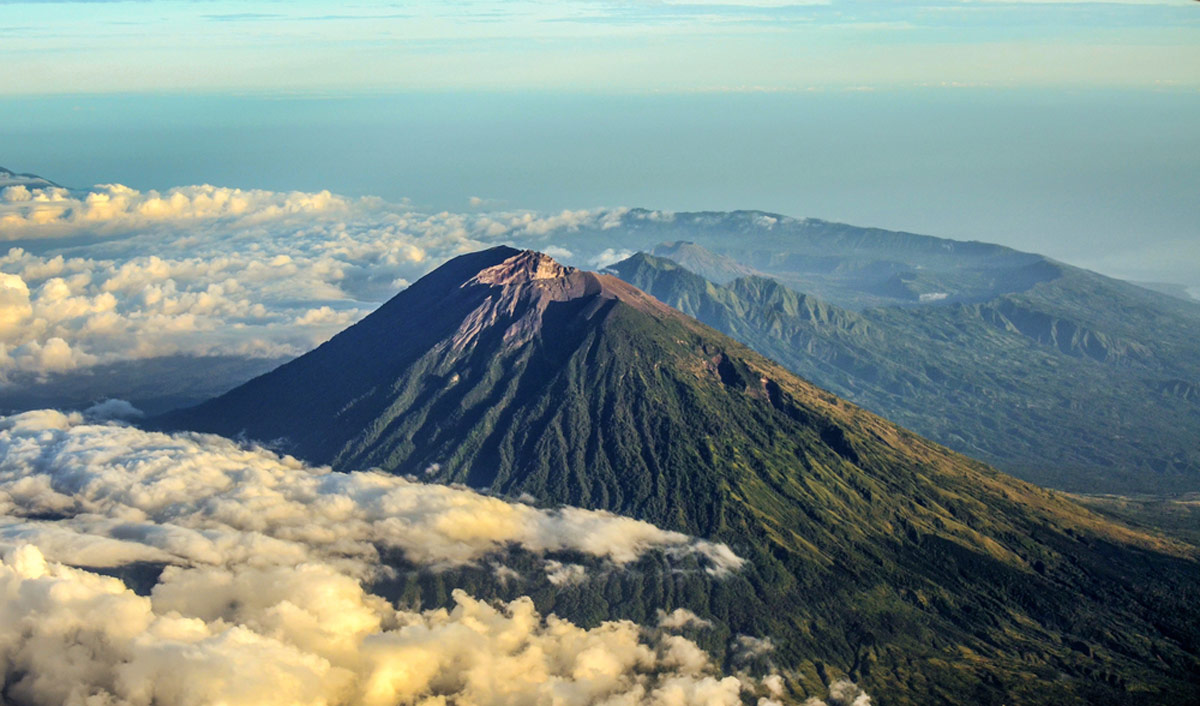 Mount Agung is one of the famous Bali volcanoes you won't want to miss on your dream vacation. It's hard not to see it, and you will remember a sunrise hike here for a lifetime.

For honeymooners confident in their hiking abilities and looking for a truly rewarding challenge, you'll want to book a guided tour to Mount Agung to hike the nearly 10,000-foot volcano.
Ubud Monkey Forest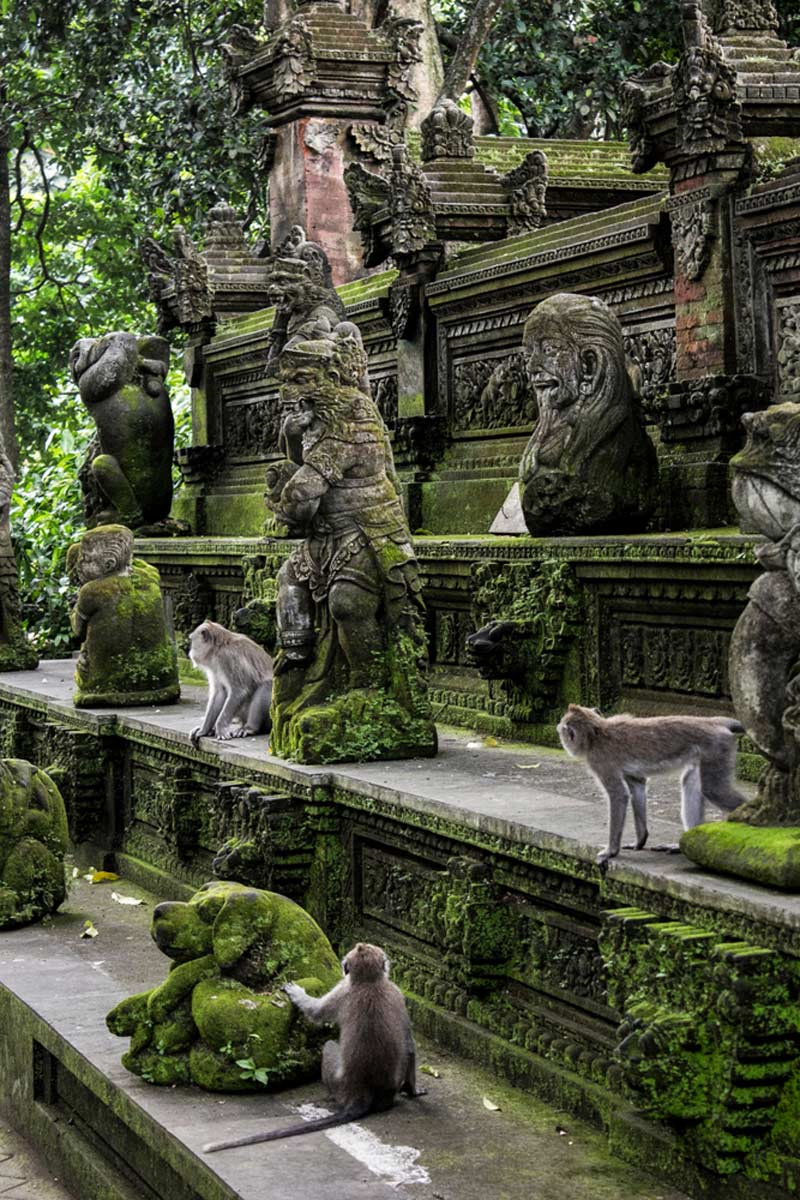 Keen to see some wildlife in Bali? You don't need to look too far to find monkeys in Bali, but you're all but guaranteed to mingle with the cute (but scandalous) creatures in the jungles at Ubud Monkey Forest.
You'll see hundreds of long-tailed macaques and watch them having fun in the forests, jumping, swinging, and trying to pickpocket your cell phone.

Keep your belongings close, these creatures are smart and fearless, and you wouldn't be the first couple to have your honeymoon photos snatched away.
Tanah Lot
Another sea temple you won't want to miss on your Bali honeymoon is a stunning temple at the end of a peninsula that you can only fully access during low tide.

Atop the rocky coastal bluffs sits Pura Tanah Lot, a 16th-century temple you can explore if you buy a ticket to enter on-site.

Be sure to arrive early in the day, or expect long lines and big crowds, as it's one of the most popular (and fascinating) landmarks in Bali.
Goa Rangko Cave
Fancy a swim into a beautiful Bali cave? We thought so. Goa Rangko Cave is a popular location for adventurous honeymooners to book a guided tour via boat near Flores.

Once there, you'll enjoy brilliant blue waters beneath the dramatic backdrop of stalactites at this popular Bali honeymoon landmark.
Canggu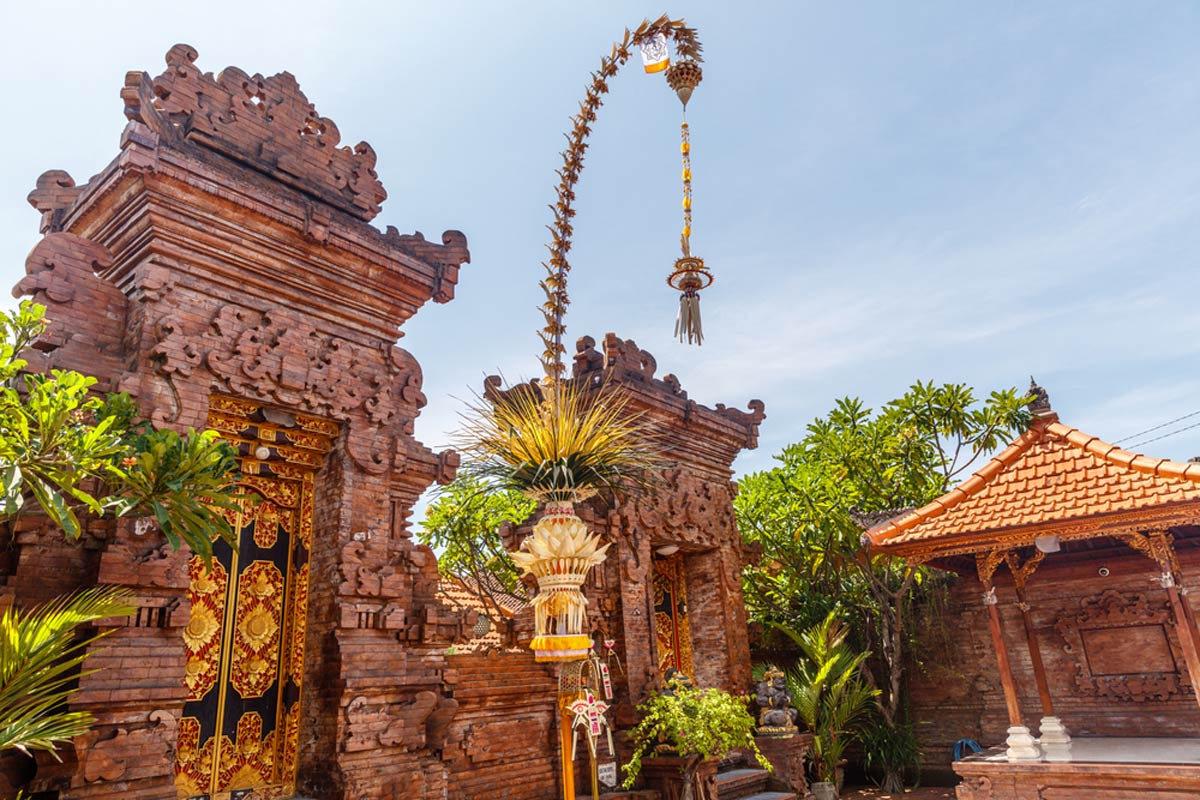 An area in Bali that's rapidly become a hotspot for travelers over the past few years, Canggu is a must-visit on your Bali honeymoon.

From the laid-back vibe at the bars and restaurants to the perfect surfing conditions on Echo Beach, you need to add Canggu to your honeymoon in Bali to-do list.
Uluwatu Temple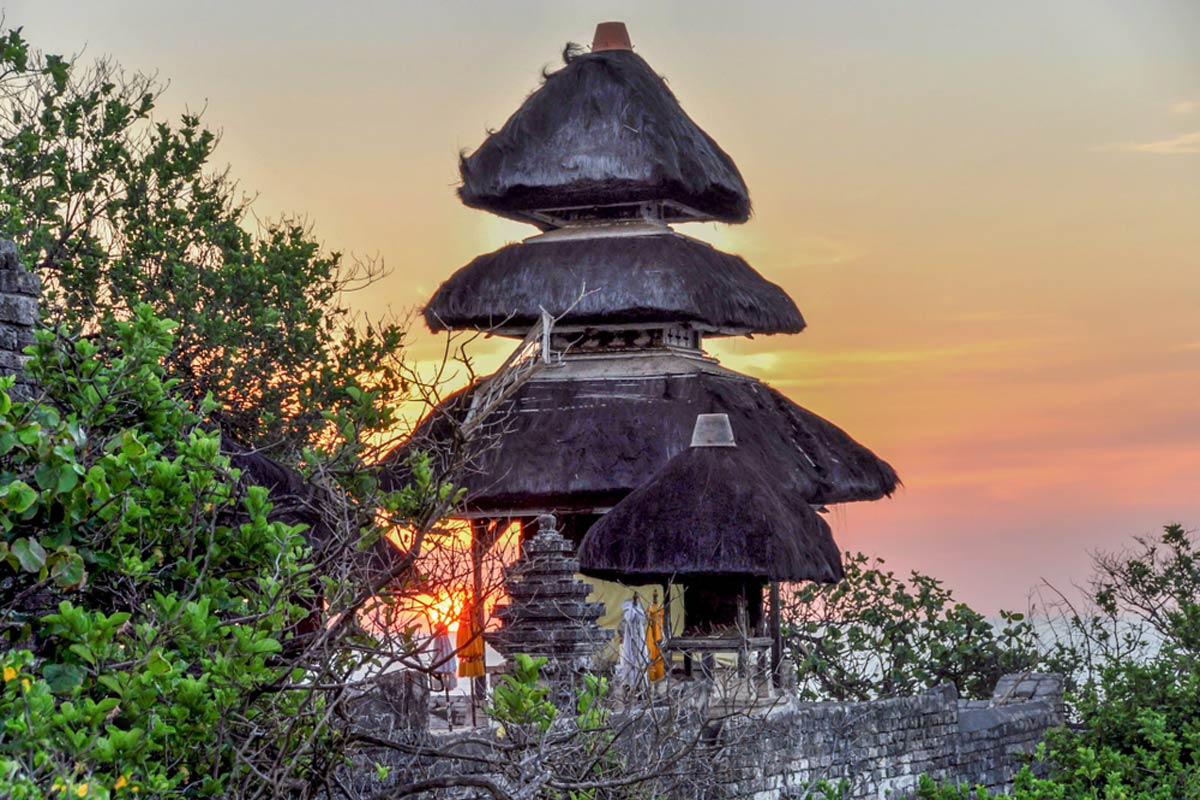 Even if you haven't heard of it by name, there's an excellent chance you've seen the image of this Hindu temple hanging off a jagged cliff in dramatic fashion somewhere before.

This is Uluwatu Temple, and you need to add it to your Bali honeymoon itinerary at some point or another.

Be sure to stick around for a Kecak performance, where fire dancers will amaze you with the traditional performance that is a perfect way to cap an evening in Bali.
Nusa Dua Beach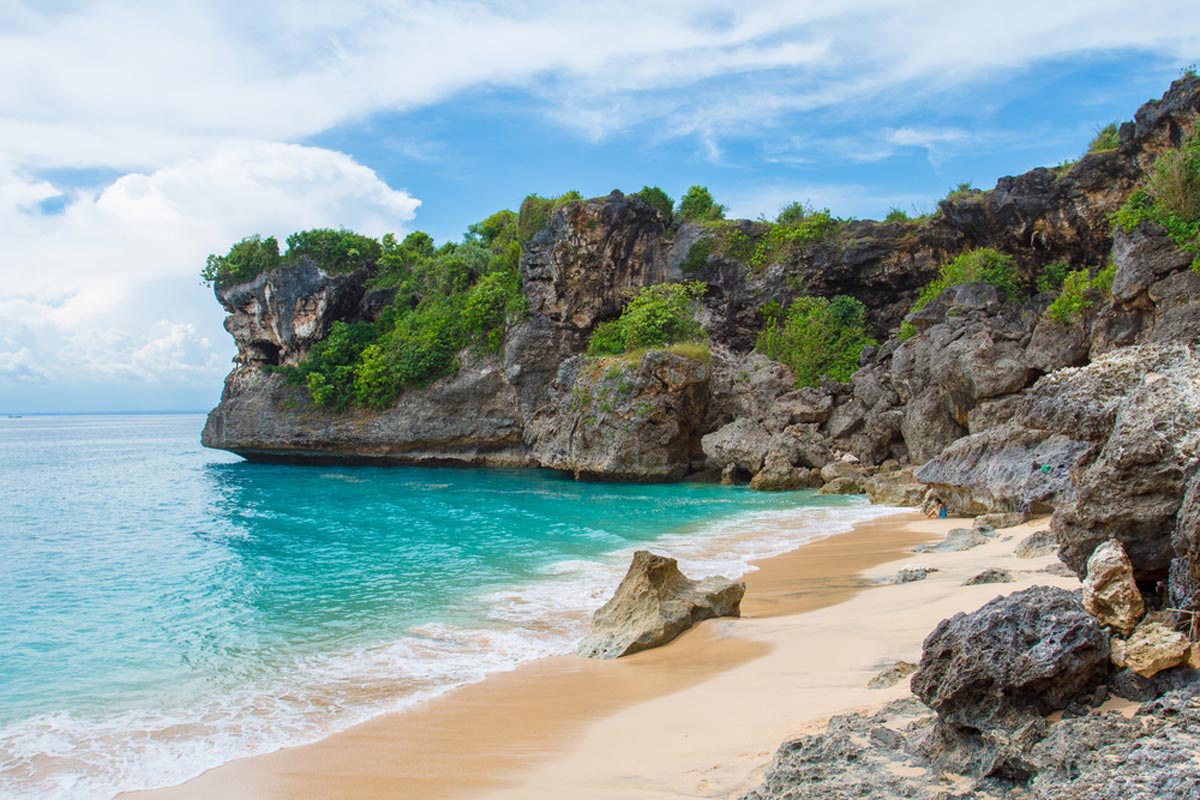 Honeymooners who want to spend all day on the golden sands and mellow waters in Bali will want to head to Nusa Dua Beach.

You can surf here when the tides are high, but it's often relatively calm – making it an ideal place to swim and snorkel on your Bali honeymoon.
Tegalalang Rice Terraces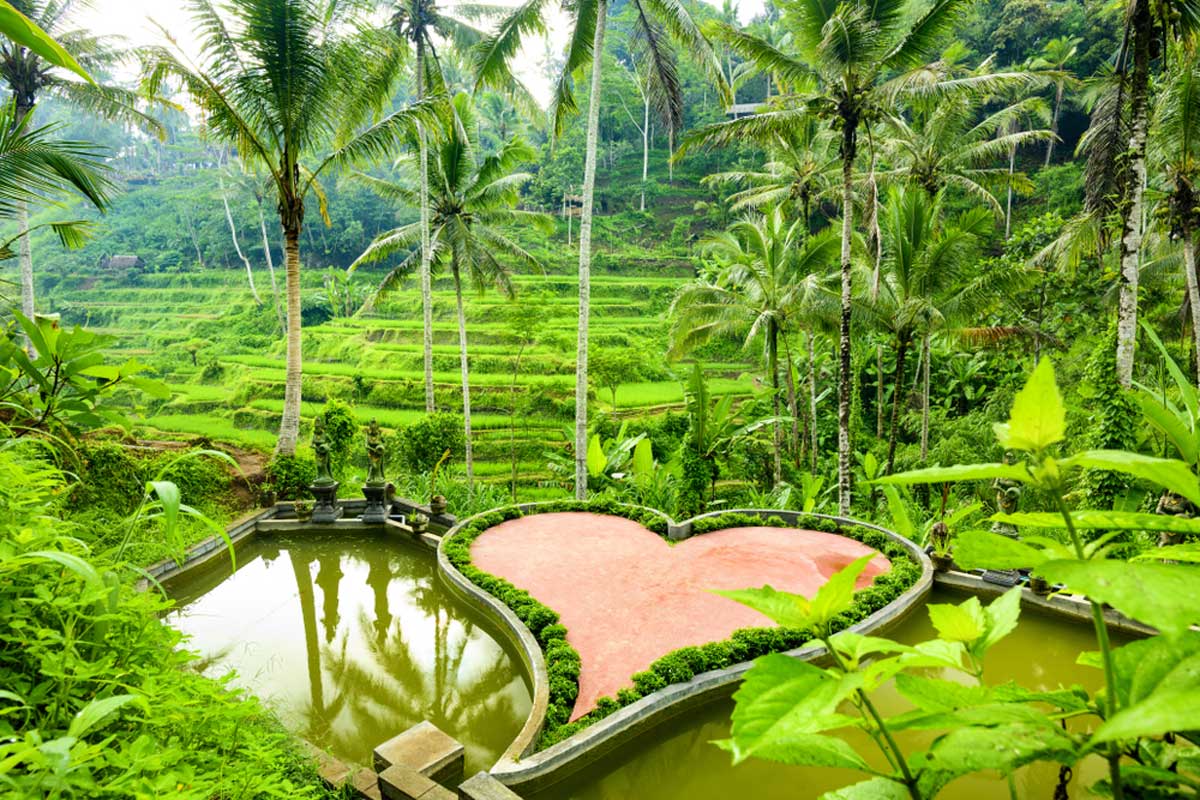 The most famous rice paddies in Bali are the Tegalalang Rice Terraces, so you'll want to arrive early (or late) to enjoy the views with fewer people around (unless crowds aren't an issue for you and your partner).
One way to see more of the famous Bali landmark is to take a 4-hour hike through the jungles and rice paddies. You'll wan to wake up early and head out around sunrise for an epic way to start your day on your Bali honeymoon.
The Best Time to Visit Bali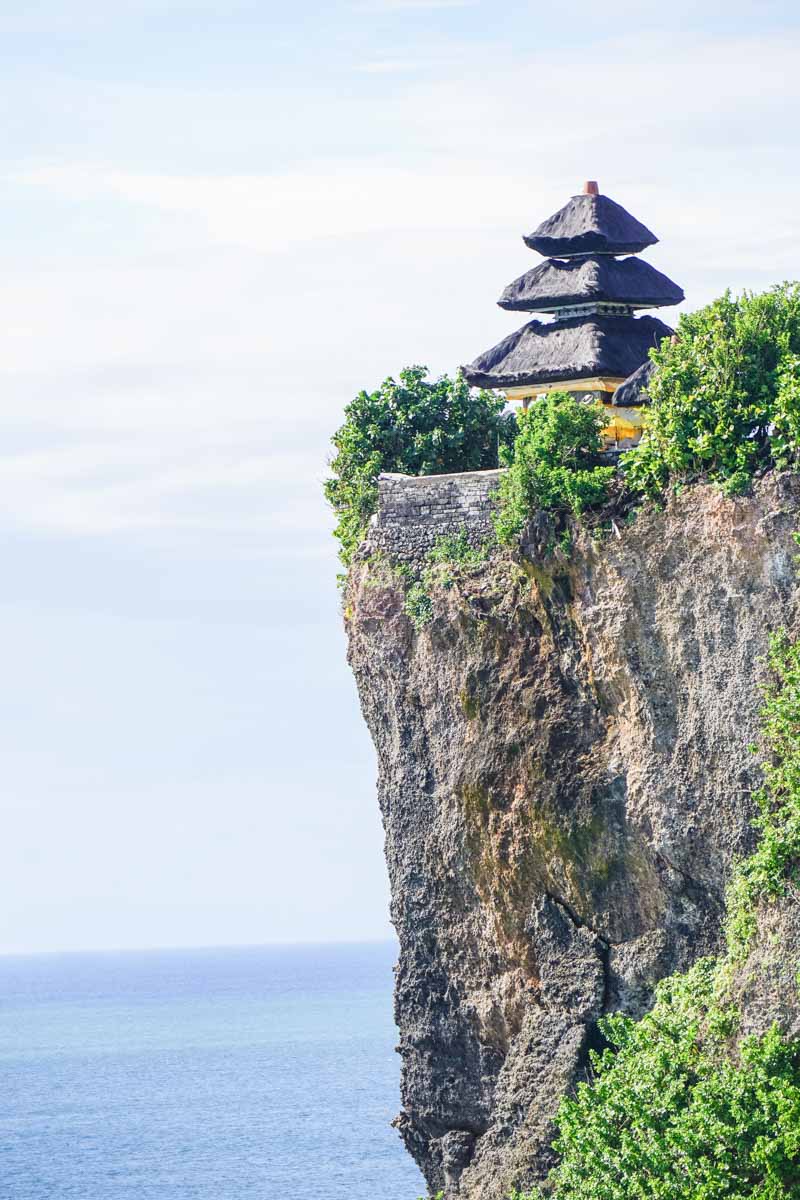 We suggest planning your unforgettable honeymoon for October, right before monsoon season hits full go, and you'll find some surprisingly great deals.

If you don't want to take a chance with the weather, May through September will all but guarantee you the most sunshine and driest days.
How Long to Spend on Your Bali Honeymoon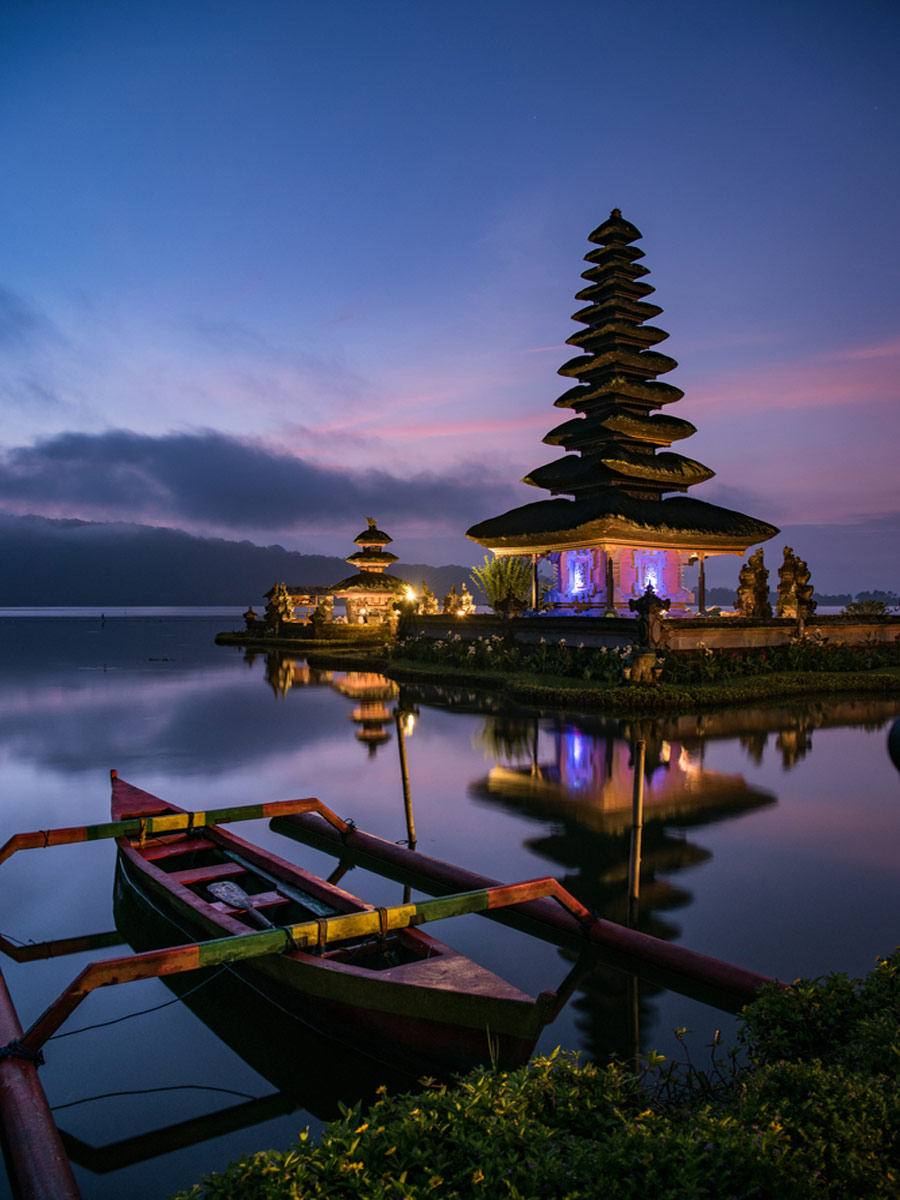 Planning your honeymoon of a lifetime and trying to decide how much time in Bali? You should set aside as much time as you can afford when visiting this fantastic Indonesian island.
10 to 14 days is enough time to sleep off the jet lag, explore several areas of the surprisingly large island, and then prepare for the long flight home.
How Much Does a Bali Honeymoon Cost?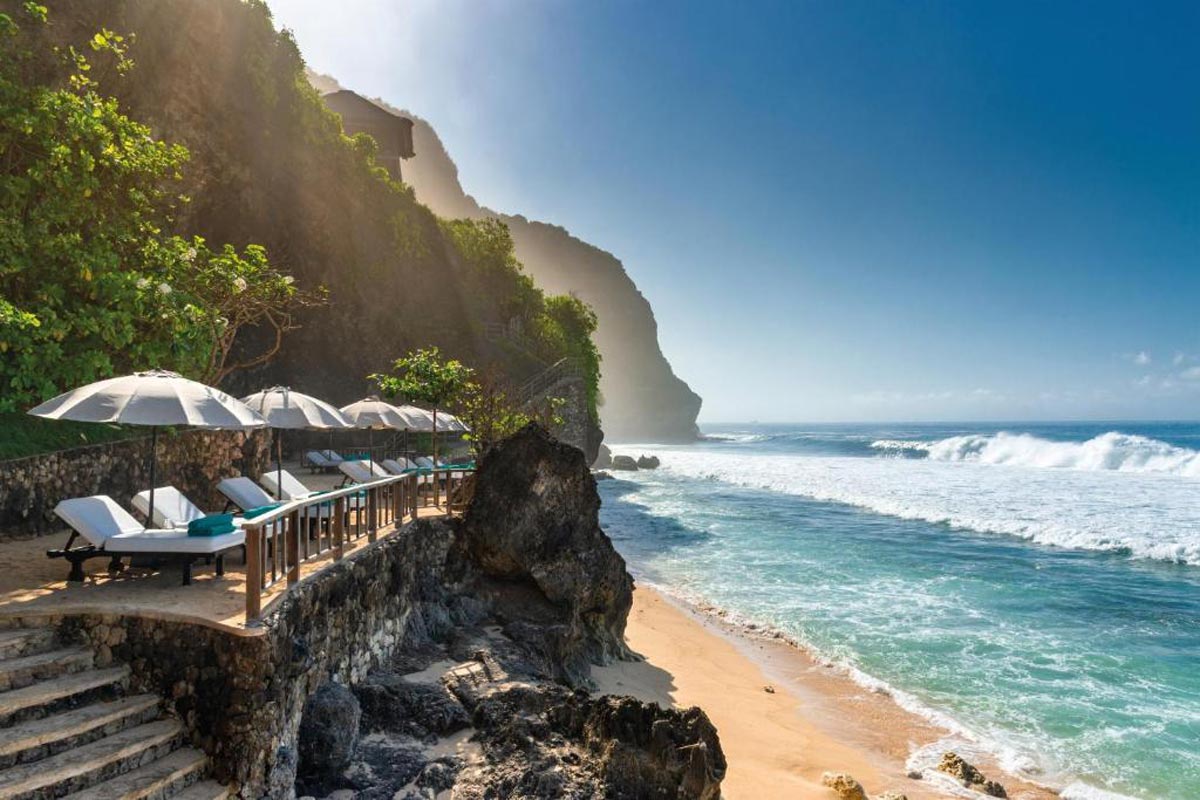 Because a honeymoon to Bali is across the world for many travelers, it can cost a pretty penny.

There are some excellent bargains on hotels from time to time (especially during shoulder season or monsoon season), and food isn't incredibly pricey. Still, a Bali honeymoon is typically a little pricier than most.
Set aside between $8,000 – $10,000 for your honeymoon in Bali if you plan to stay for two weeks.
Bali Honeymoon Resorts: Map
Looking for More Honeymoon Ideas? Read These