Planning your Japan honeymoon? Few destinations can deliver on the promise of an epic adventure like a honeymoon in Japan. Discover the best destinations and top tips with this guide.
Japan may be one of the more unusual honeymoon destinations in Asia, but it shouldn't be. Blending natural beauty with sophisticated yet traditional hospitality, cool high-tech cities and bucolic landscapes – it's a wonder that more people don't flock to Japan for their special trip.
But deciding where to spend your honeymoon in Japan is easier said than done – should you hone in on the big cities like Tokyo, Kyoto or Osaka? Or go for something a little different? Explore with our ultimate Japan honeymoon guide.
Why Honeymoon in Japan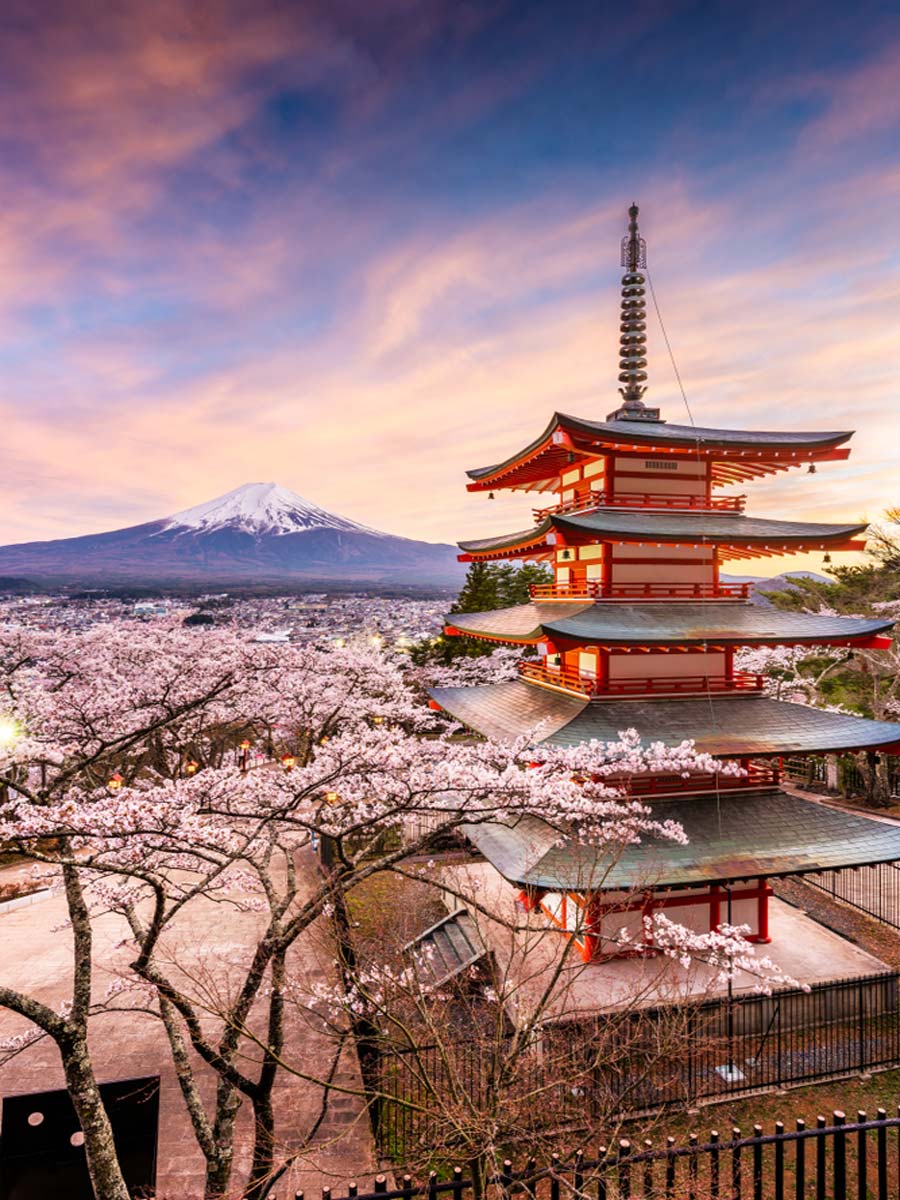 Sure, Japan is a rave-worthy destination no matter the occasion, but what makes it such a magical honeymooner's delight? Let's start with the obvious — the country's immense natural beauty.
Throughout Japan lies an array of scenic majesty, from volcanic hot springs to lush and pristine forests; it's a feast for the senses. Bamboo forests meet spectacular waterfalls and mountain temples, creating a tranquil setting for any honeymoon.
In contrast, Japan's cities are some of the most eclectic in the world. Each has a unique and enticing allure that quickly sets the scene for distinct honeymoon adventures. From the busy streets of Tokyo with a fun-loving nightlife to the cultural heart of Kyoto.
Then you have cities such as Aichi, a tech junkie's paradise. The marvelous city of Hyogo, where foodies find nirvana. Finally, beach lovers have stunners like Yokohama and Okinawa that meet their wildest dreams.
Best Honeymoon Hotels & Resorts in Japan
Zaborin (Hokkaido)
Niseko
$$$
Best for a secluded forested getaway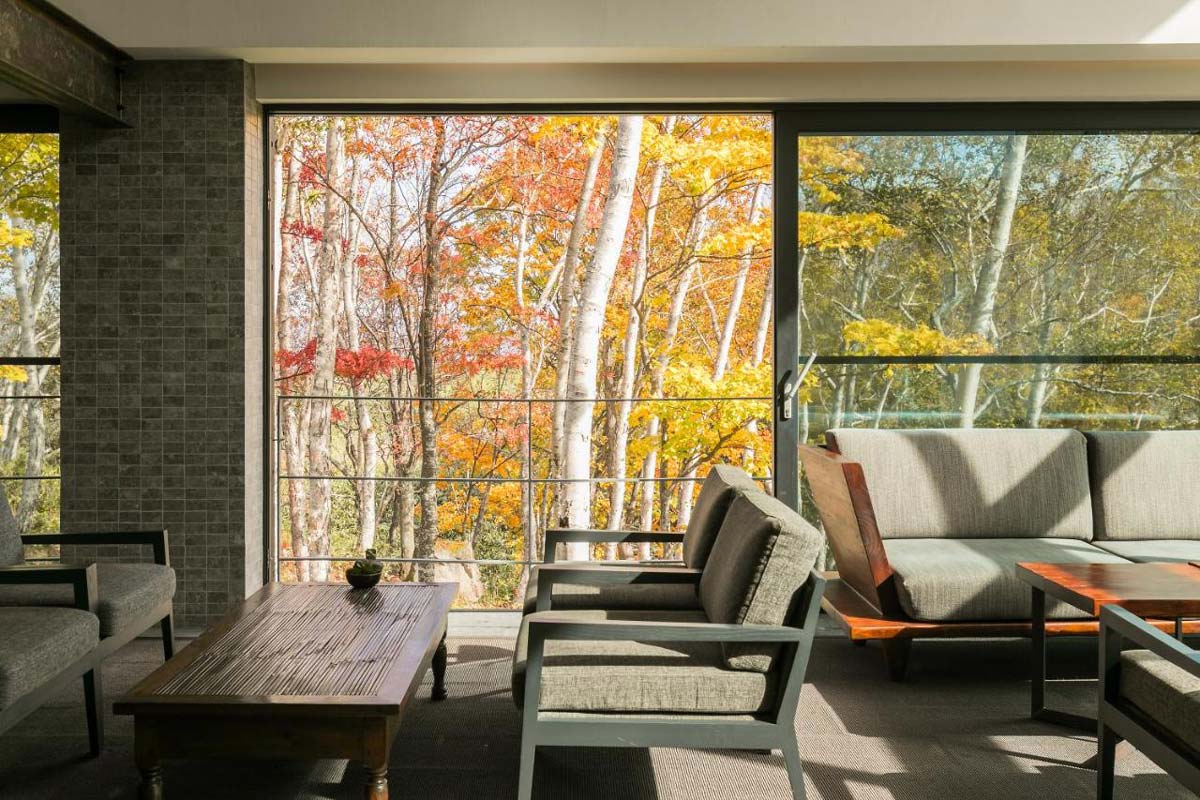 Zaborin is a spectacularly romantic Japanese honeymoon place. Tucked within the Niseko forest region outside of Hokkaido, it brims with cultural charm. Known as a ryokan, Zaborin operates and features design stylings to mimic a type of traditional inn.
Villas feature private wooden balconies overlooking the forest, while interiors blend neutral and warm tones of white and brown. Each villa includes an authentic onsen bath, refilled daily with natural mineral water from a nearby spring.
The in-house restaurant prepares dishes fresh with the aim of delivering Japanese haute-cuisine. Multi-course dinners are the highlights of its menu, delivered directly to your villa upon request.
Check Rates and Availability Now
SOWAKA (Kyoto)
Gion
$$$
Best for an authentic cultural retreat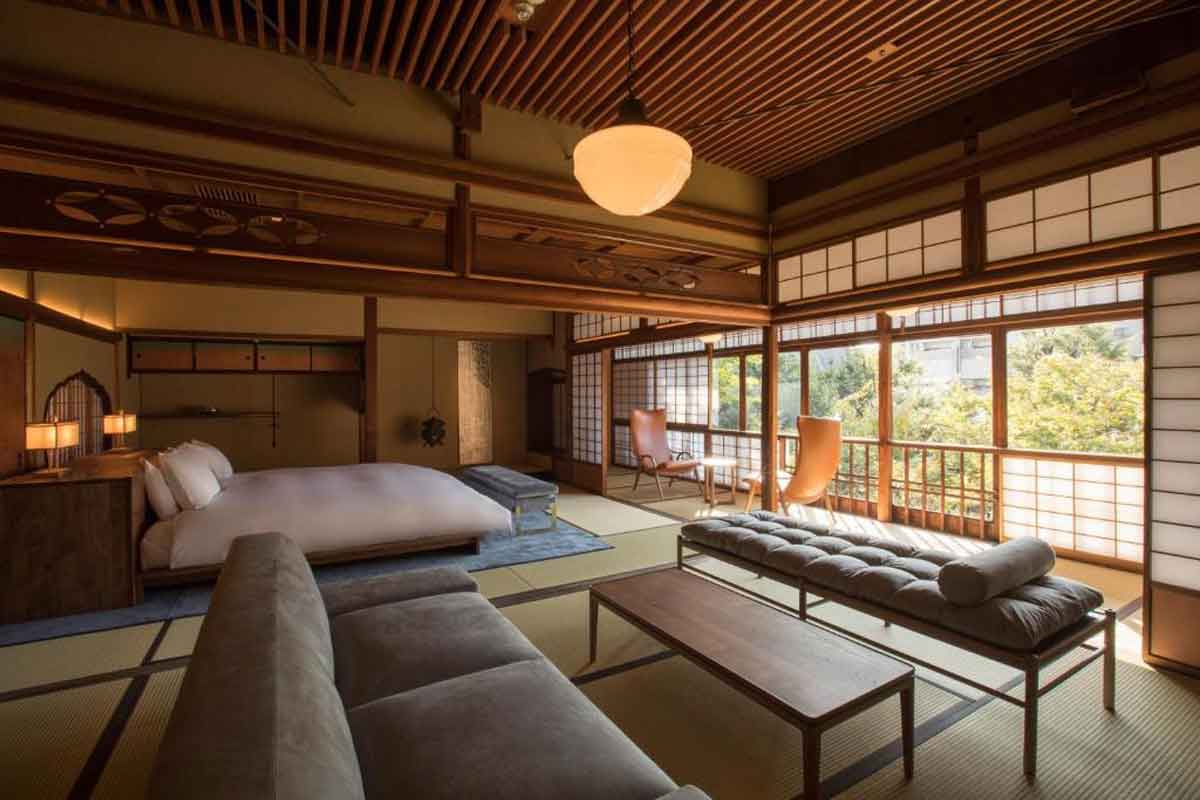 A stunning traditional ryokan set within the historic Geisha district of Kyoto, SOWAKA, blends luxury with serenity. The perfect location for exploring much of what makes Kyoto such a great city, it's ideal for an activity-filled honeymoon.
Decorated throughout with warm and rich wood elements and a stunning blue and white color palette. Rooms feature familiar ryokan touches such as wooden flooring, traditional sliding doors, and blocked wallpaper.
Leading out from the lush courtyard garden lies the SOWAKA spa and wellness center offering an array of couples packages. Should you want to venture into the heritage of Japan, attractions such as the Kiyomizu-dera Temple and Heian Shrine are within walking distance.
Check Rates and Availability Now
St. Regis (Osaka)
Midosuji
$$
Best for an urban honeymoon adventure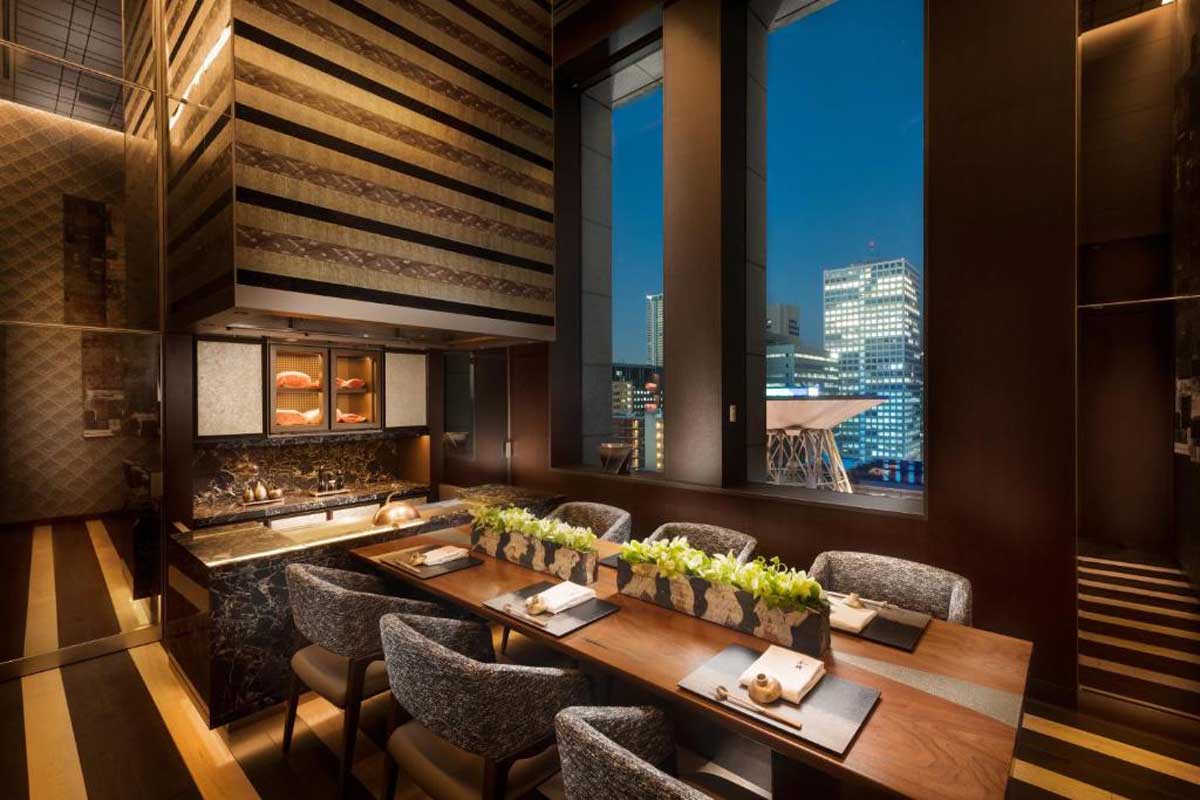 For a fantastic Japanese honeymoon destination, the city of Osaka and the St. Regis Hotel exceed expectations. Located in the high-end central part of the city, this property sits at the core of shopping, nightlife, and exploration.
Rooms at St. Regis are spacious, with contemporary and minimalist design stylings. Shades of brown and white are soft on the eye, while each suite features floor-to-ceiling windows overlooking the buzzing cityscape.
Fine dining is paramount at St. Regis, with two fantastic in-house options. La Veduta is a grill house inspired by northern Italian cuisine, while Rue d'Or is an airy bistro. And for a genuine Japanese touch, the outdoor zen garden offers blissful respite from the busy city.
Check Rates and Availability Now
Mandarin Oriental (Tokyo)
Nihonbashi
$$$
Best for a modern urban escape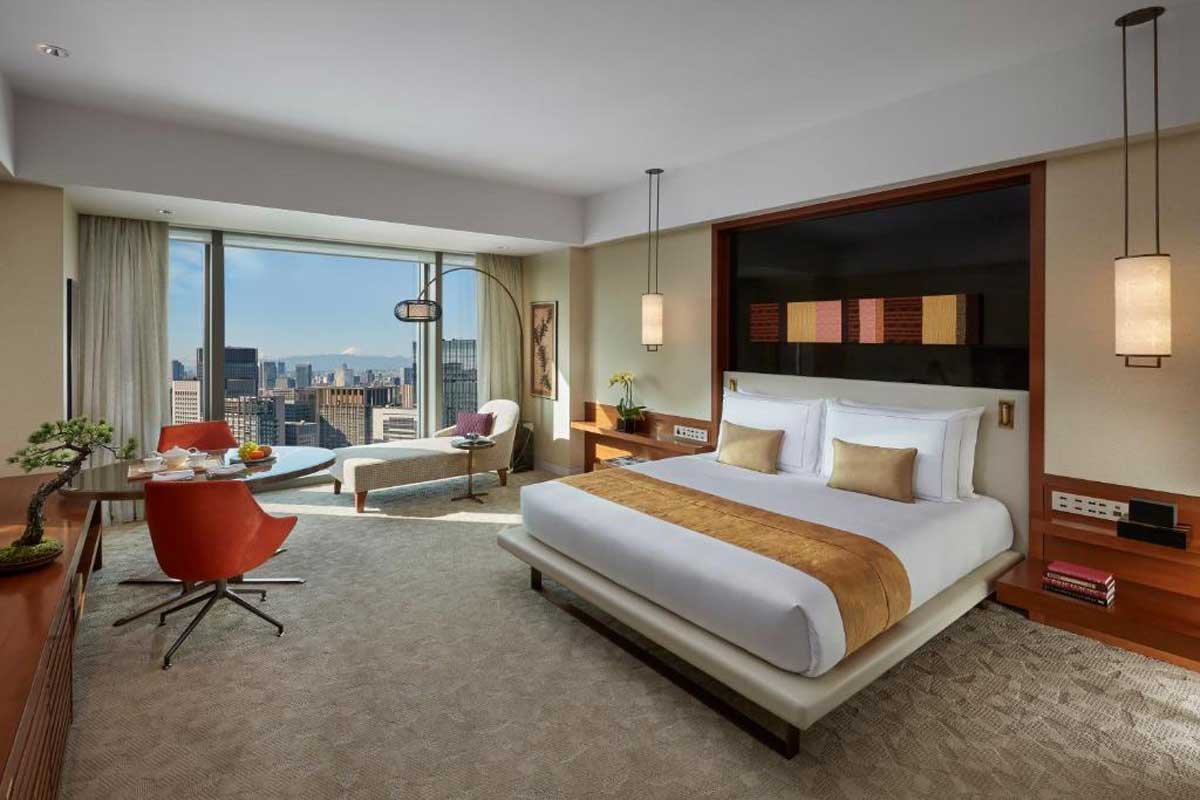 A premier Japan honeymoon destination, the Mandarin Oriental in Tokyo blends style, convenience, and affordable luxury. While eager honeymooners often overlook the Nihonbashi district, this is a genuine hidden gem.
The entire property dazzles, from the two-story glass backdrop framing the Tokyo Sky Tree in the lobby to massive windows with views of Mount Fuji. While room interiors feature elegant decor splashed with wood, washi, and fabrics from Reiko Sudo. Each room includes a dedicated bonsai that comes with its biography.
Few honeymoon spots in Japan measure up in terms of cuisine, with the Mandarin boasting 12 in-house restaurants. In total, culinary spots here claim three Michelin stars.
Check Rates and Availability Now
Suiran (Kyoto)
Arashiyama
$$
Best for a tranquil riverside breakaway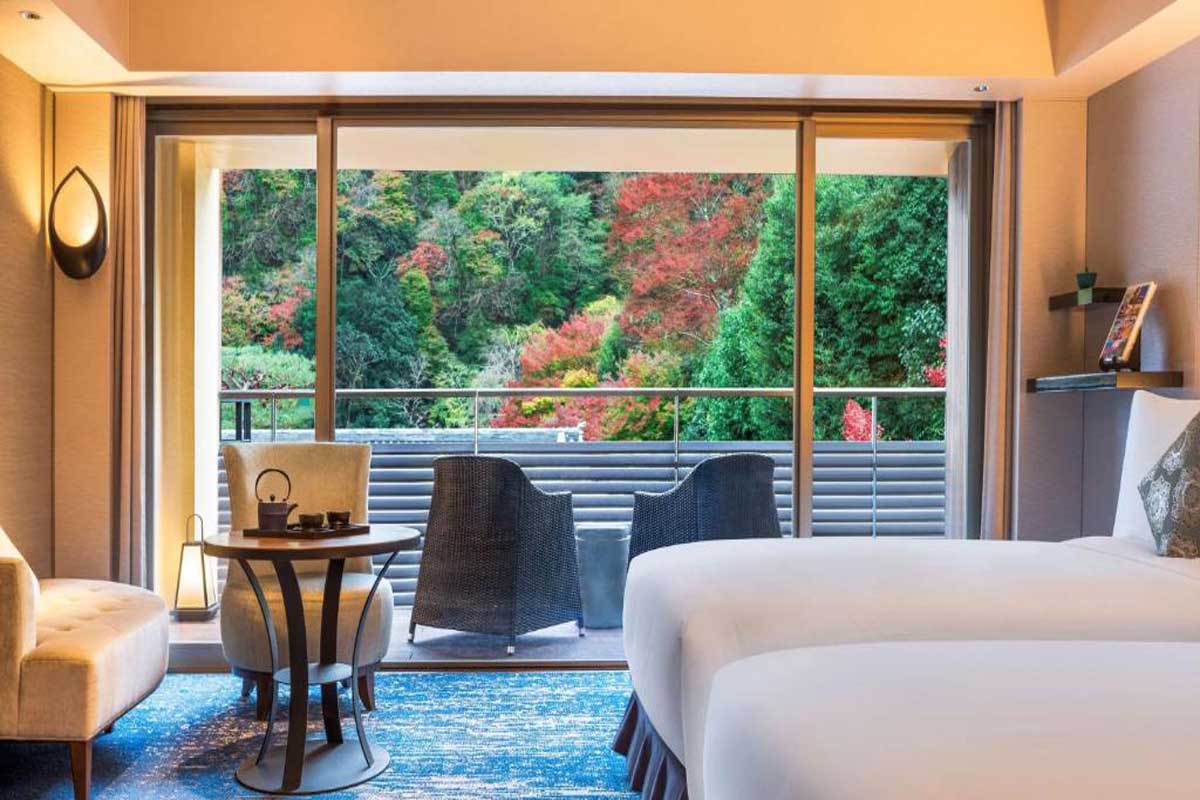 Suiran deserves all the acclaim it receives as one of the most romantic Japan getaway destinations. Sitting within the leafy Arashiyama district, surrounded by a bamboo forest along the banks of the Katsura River, it's heaven on Earth.
An intimate property boasting 39 rooms, its allure lies in magnetic elements such as pebble pathways, Japanese pine trees, and several waterfalls. The interior is a quintessential ryokan with textured walls and cedar wood onsen baths. Contemporary touches include private zen gardens.
On-site dining happens at Kyo Suiran, a formal restaurant with a Japanese cuisine menu. While café Saryo Hassui sits on the riverbank, making it the perfect place for delicious sundowners.
Check Rates and Availability Now
Japan Honeymoon Tips: What You Need to Know
How to Get to Japan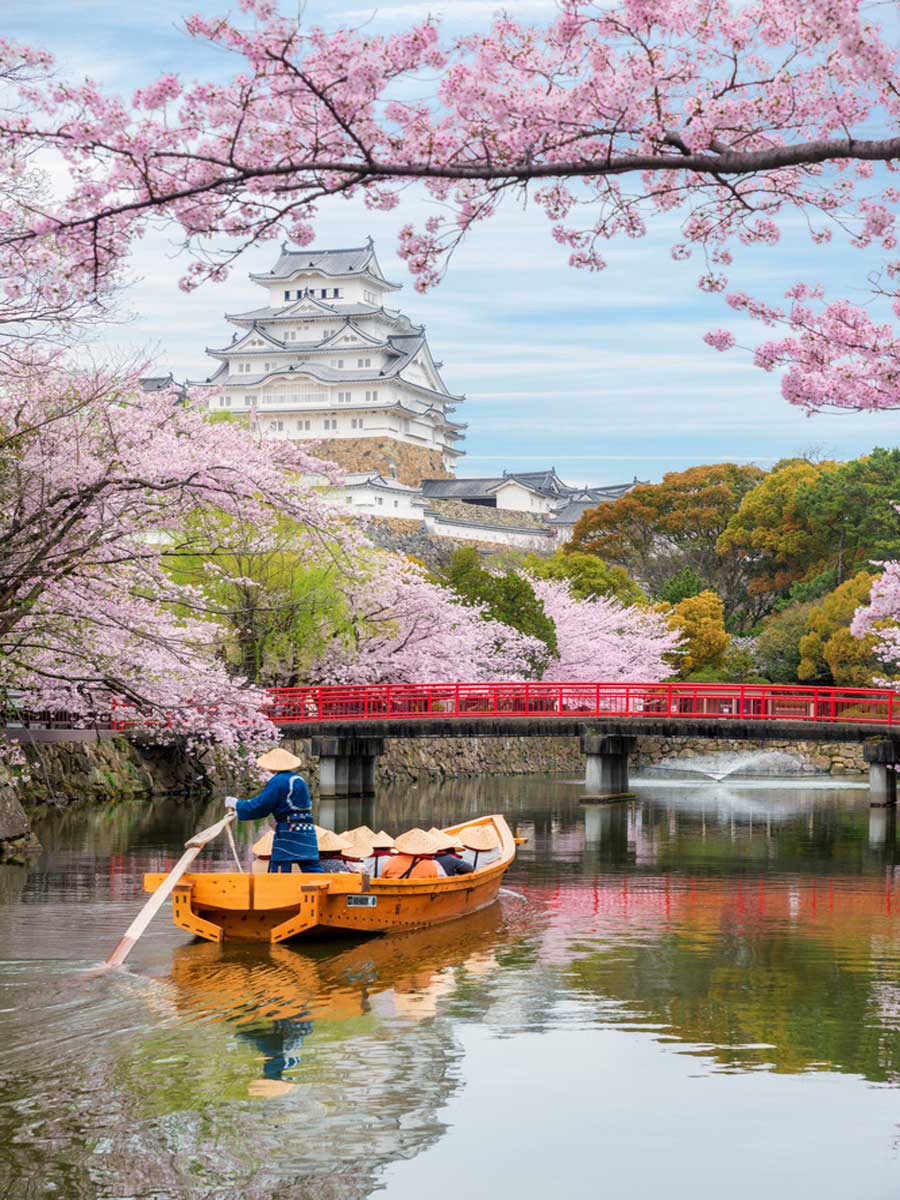 Considering Japan's world-class appeal, the country benefits from four main international airports. Narita and Haneda International are within Tokyo, Osaka boasts Kansai International, and Nagoya contains the Central Japan Airport.
Flights are readily available and come in a wide price range. Using Skyscanner makes getting the best prices and shortest flights easy.
Other popular travel methods for your Japan honeymoon itinerary include weekly ferries from mainland China and South Korea. Several cruise liners also offer routes to Japan, but these often take far longer than direct flights.
The Best Places to Visit in Japan
Japan is a captivating country with an ever-increasing number of things to do and, more importantly, fantastic places to go. For the ultimate honeymoon in Japan, these are a few places you shouldn't skip.
Tokyo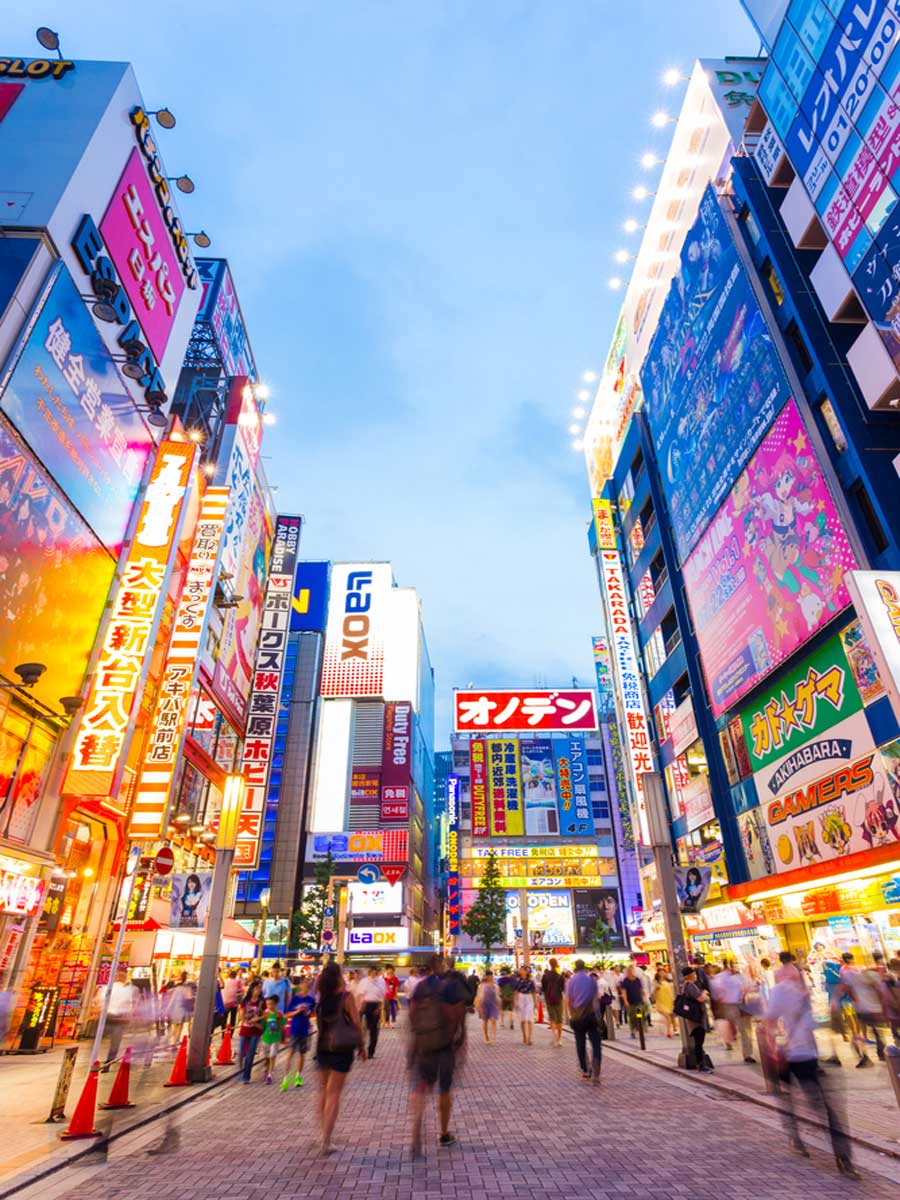 As the capital city of Japan, Tokyo is unsurprisingly one of the most popular places to visit in the country – and is one of the coolest urban honeymoon destinations in the world. Go for world-class shopping and stellar dining – and to explore the bountiful historic temples and shrines. There's plenty to keep you busy.
Mount Fuji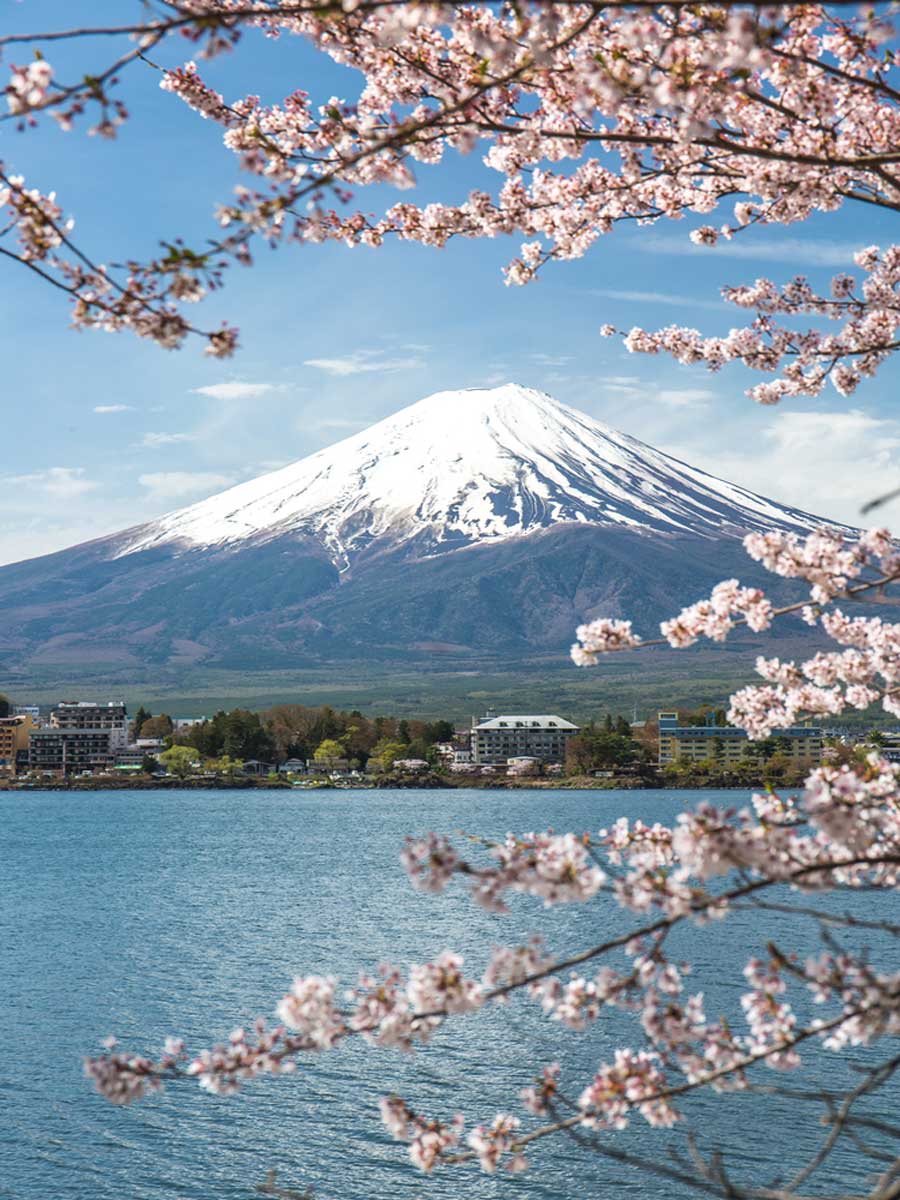 One of three sacred mountains in Japan, Mount Fuji is its most famous. It is still an active volcano but visiting this breathtaking giant is a must. Reaching a staggering 12,000 feet for your honeymoon, you can opt for a summit hike or, better yet, a day-trip guided tour.
Osaka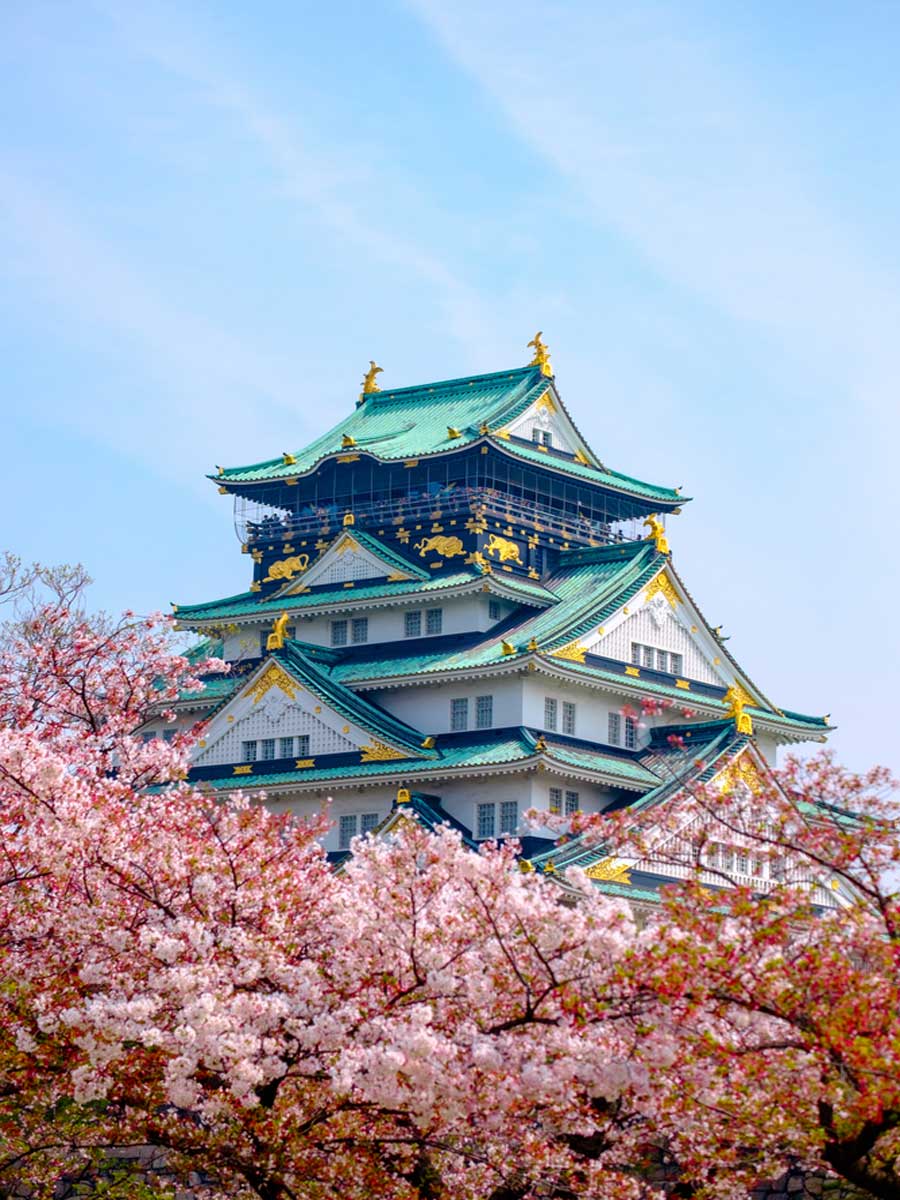 Want an alternative to Tokyo? Osaka is the perfect choice. This vibrant city is awash with delicious food and cultural heritage – add to that a lively nightlife scene and you've got a cool addition to your Japanese honeymoon.
Hokkaido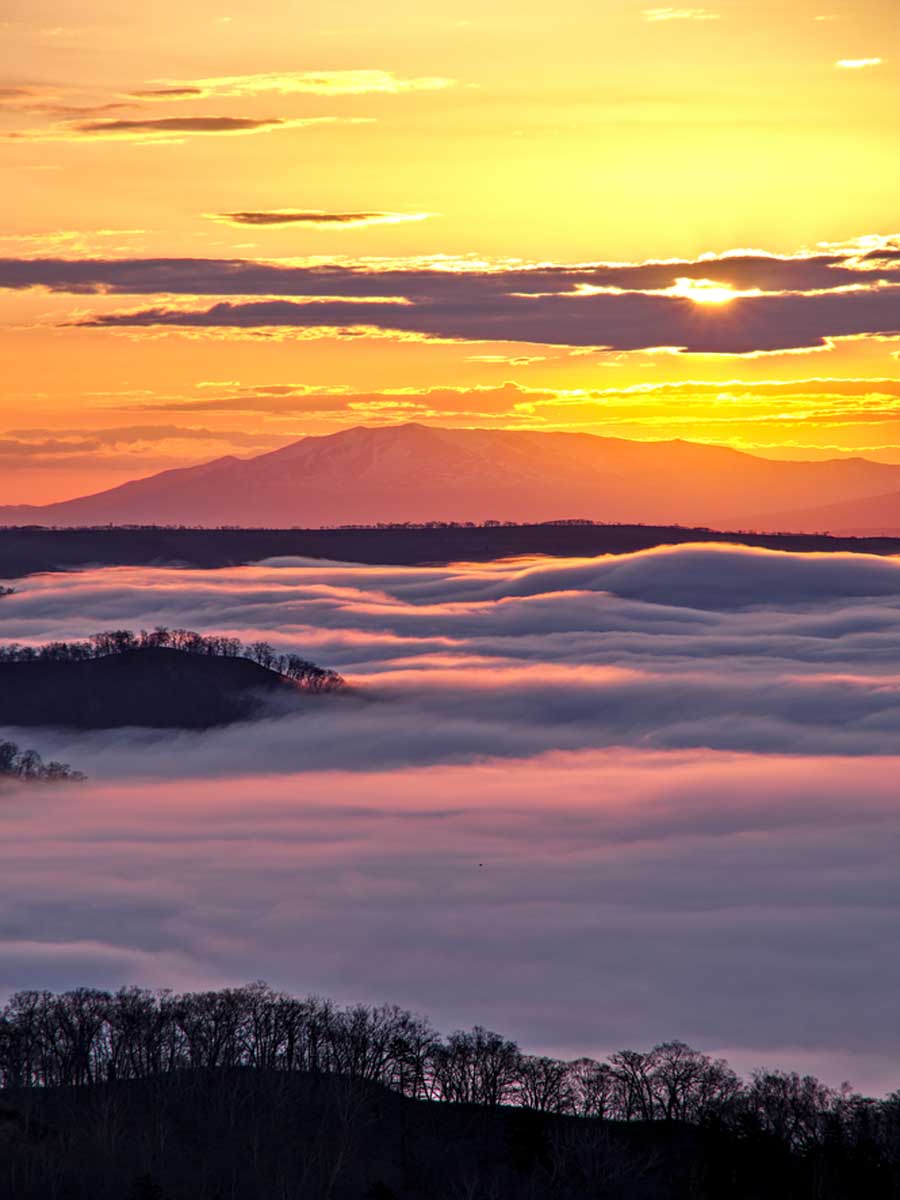 Hokkaido is no secret, but Japan's northernmost island is the perfect antidote to the bustle of Japan's urban metropolises. Home to some of Japan's most stunning scenery, including mountains, forests, lakes and hot springs, Hokkaido is a relaxing honeymoon escape from it all.
Shikoku
Quite literally a bridge away from Japan's main island, Honshu, Shikoku showcases an air of a land forgotten by time. It's one of the country's least explored corners but comprises lush, dotted hills and many hidden temples (88 in total).
Nara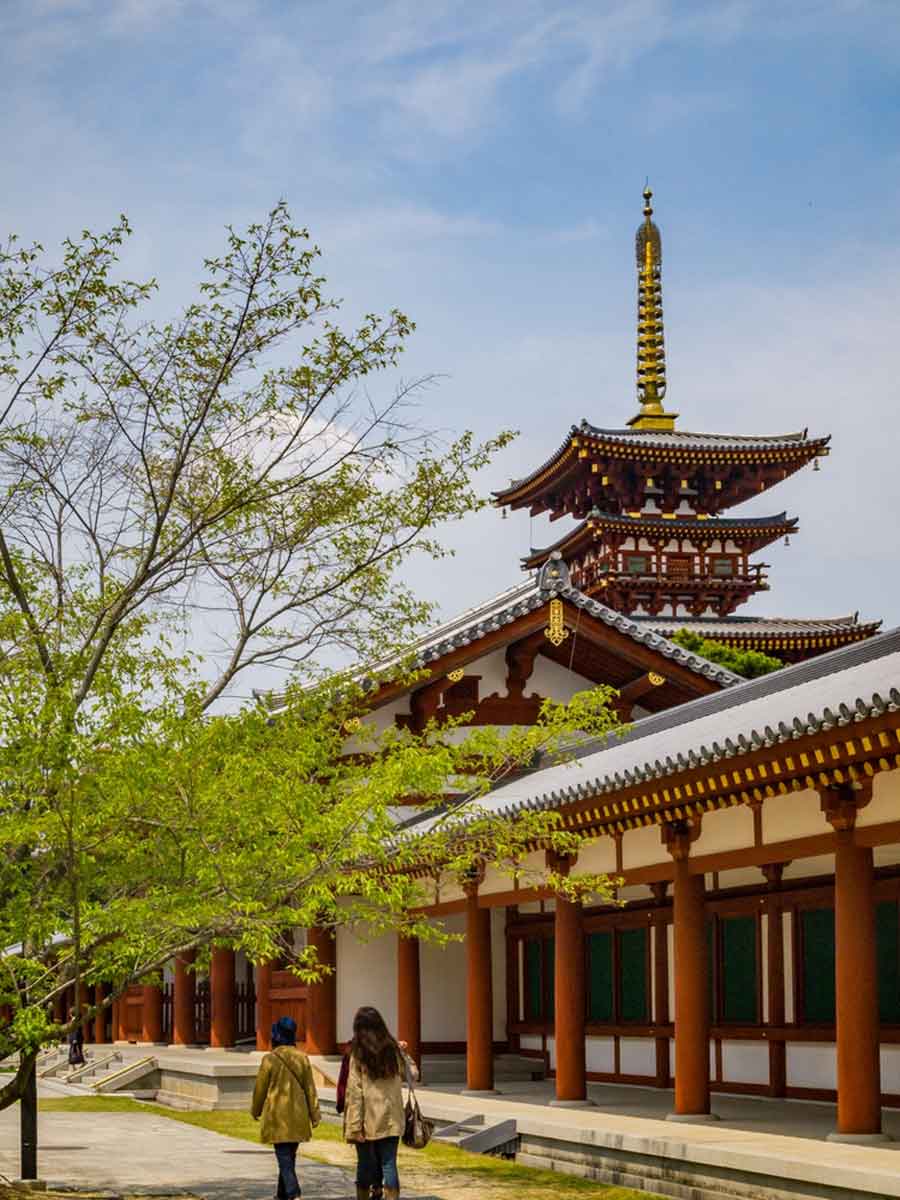 An officially recognized UNESCO World Heritage Site, Nara's quiet and calm demeanor rivals the cultural impact of much larger Osaka. It's an intimate town fit for a truly romantic Japanese honeymoon, with free-roaming and friendly deer throughout. For a fantastic experience, book this day trip from Kyoto to Nara.
The Best Time to Visit Japan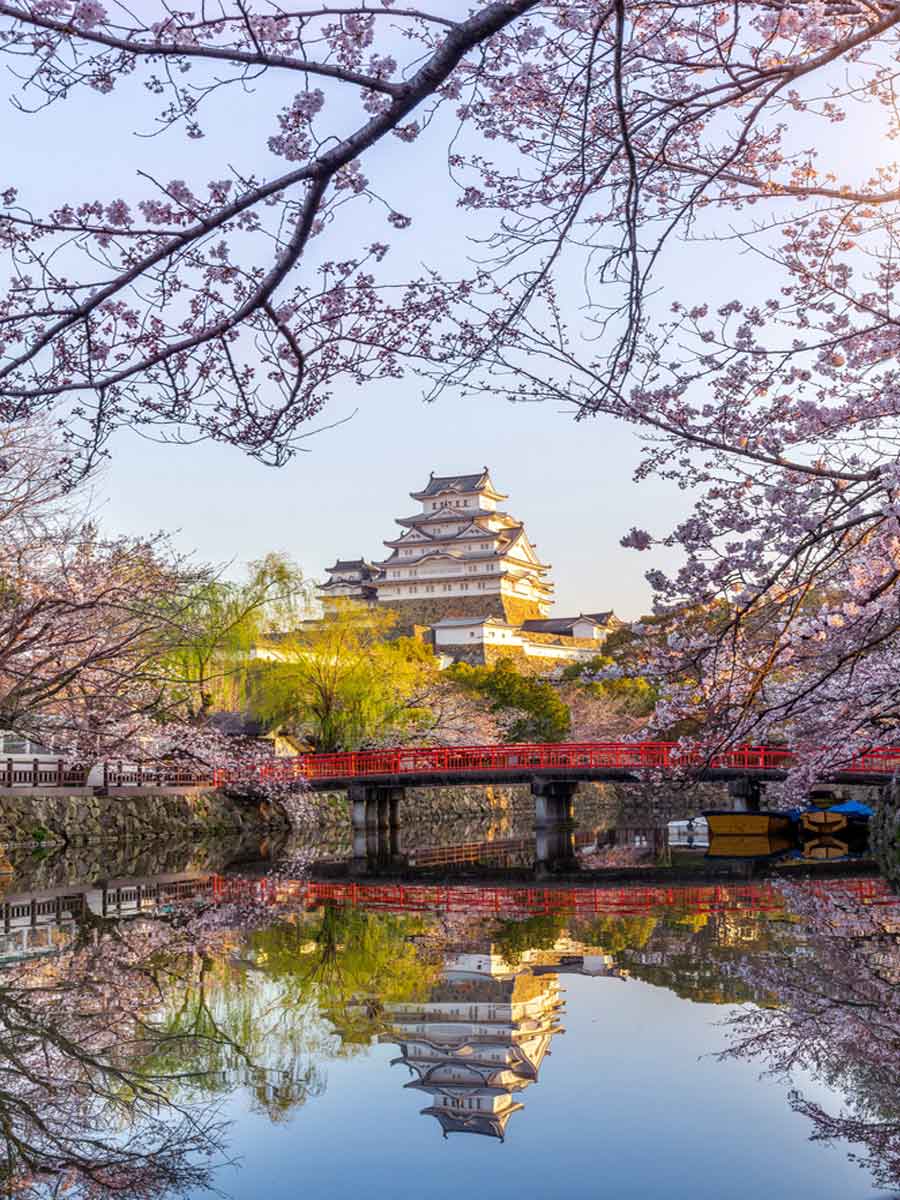 When planning the perfect honeymoon to Japan, timing is everything. While the country sees the best (and worst) of each season, some months are ideal for your getaway.
Late spring, from March to May, and late fall, from September to November, rank the best months to visit. Weather-wise you can expect little to no rainfall and very mild temperatures.
Spring sees the cherry-blossom festival, while fall welcomes epic sights as red tones overtake the country's forests.
How Long to Spend on Your Japan Honeymoon
To make the most of a Japanese honeymoon, the ideal number of days to spend in the country is between 9 and 14.
One week runs the risk of causing missed highlights or a rushed feeling due to the many attractions.
How Much Does a Japan Honeymoon Cost?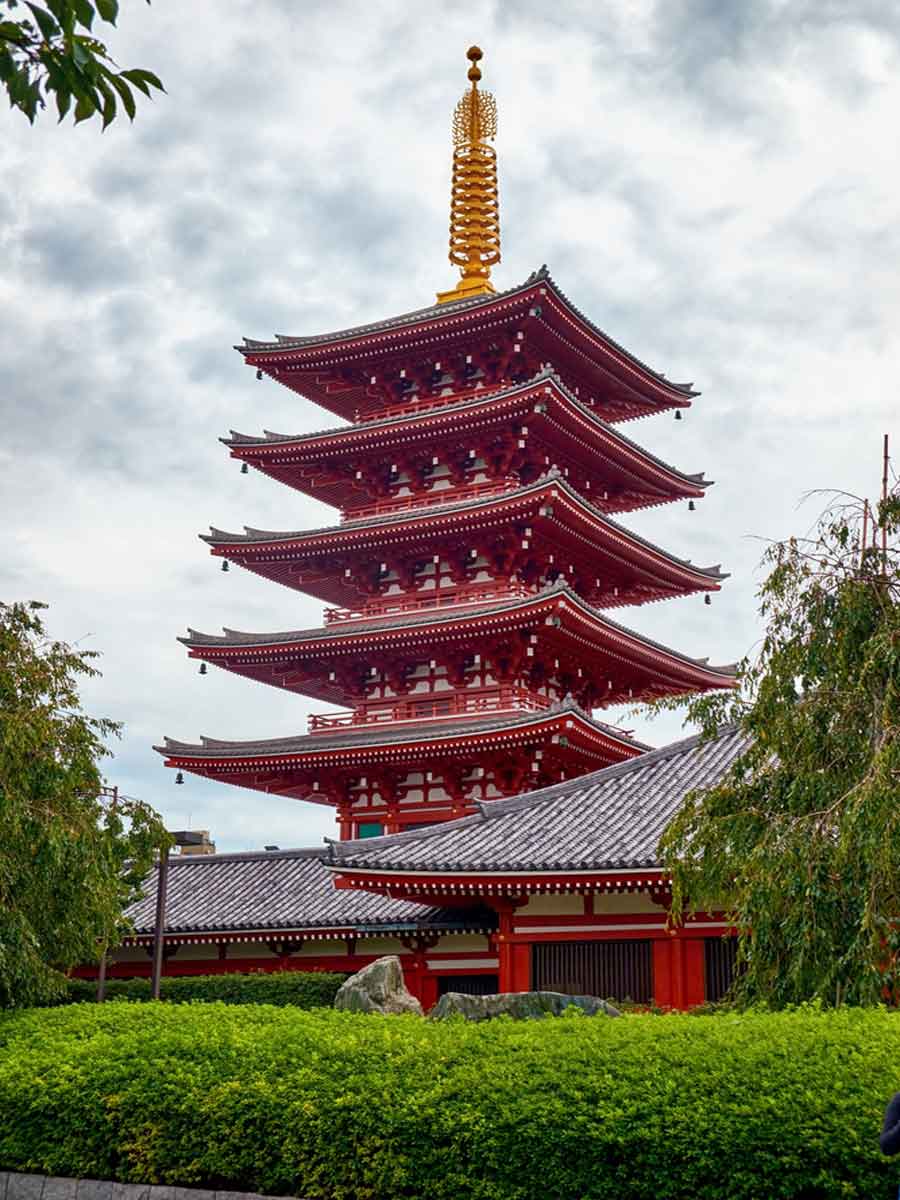 Without sugar-coating anything, a honeymoon package in Japan can be expensive. How much your trip ultimately costs also depends on how long you plan to visit.
On average, for a couple on a 7 to 9-day trip, prices range from $3,000 to $4,000. This excludes airfare and can spike when booking luxury accommodation.
Of course, you can save on expenses such as accommodation and dining out. Prices also fluctuate between the high season (June and July) and the low season (November and December).
If you're on a budget, Japan does offer plenty of affordable honeymoon ideas. A light budget on hotels and activities ranges between $1,200 and $2,000 for a 7-day trip.
Japan Honeymoon Resorts: Map
Honeymoons in Japan: Read Next