Planning a honeymoon in Ireland? Discover the best places to stay and visit (as well as some handy tips) with this brilliant honeymoon guide.
Ireland is a country famed for its food, culture and traditions. Visit nearly any destination around the world, and you're bound to stumble on an Irish Pub trying to recreate the magic that so many watering holes on the European island are famous for.
We love a perfect pour of Guinness as much as anybody, but there's so much more to Ireland than drinking pints on a rainy day.
Read on to learn more about why we love the idea of a honeymoon in Ireland.
Why Honeymoon in Ireland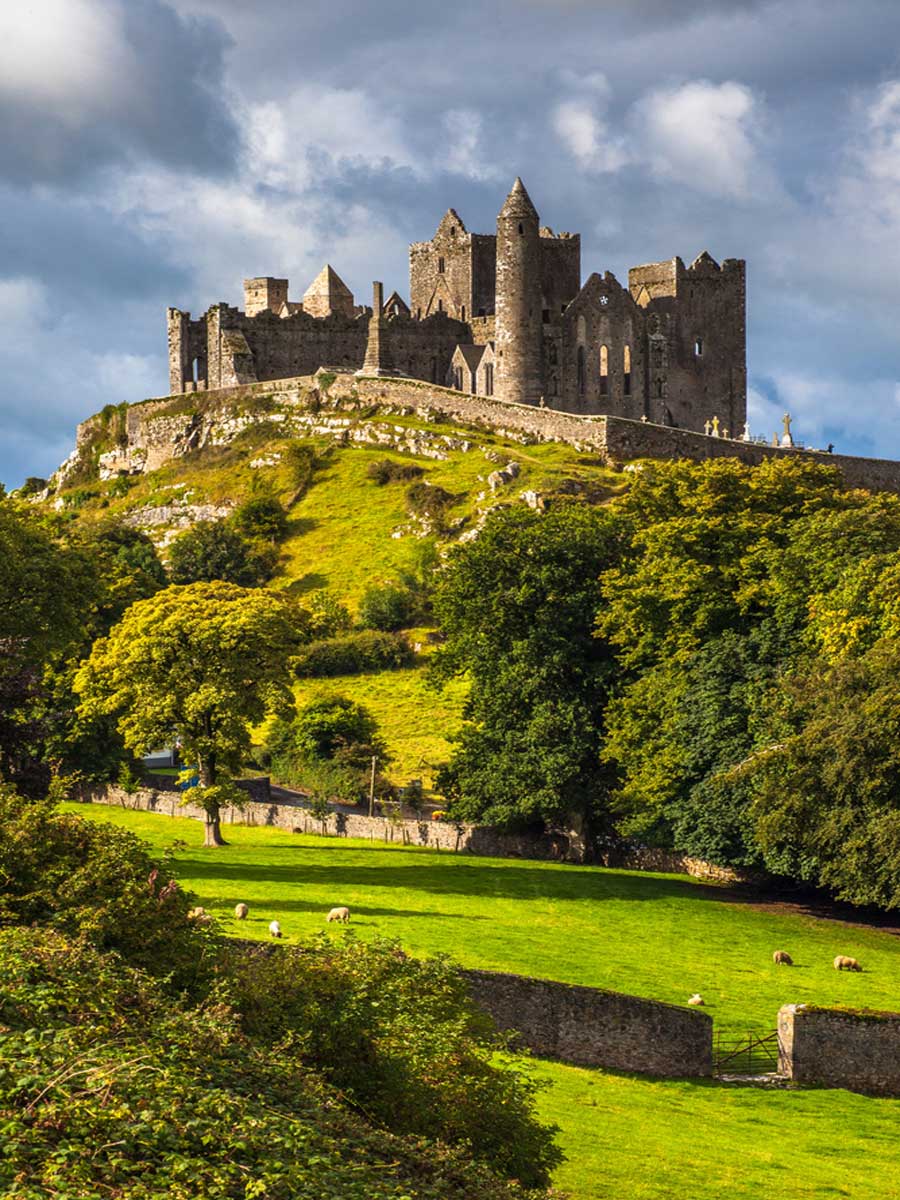 European honeymoons can range from lounging on the beach day after day to dining at some of the world's best restaurants with impressive views.
And, if you want a honeymoon filled with epic coastal hikes in the daytime and romantic evenings in a cozy tavern at night, an Ireland honeymoon is exactly what you'll want to plan.
Why else do we love a honeymoon in Ireland? Waterfalls, medieval castles, culinary surprises and luxury accommodations are a few reasons an Ireland honeymoon is at the top of our list.
Ready to learn more? We'll help you discover the best destinations and accommodations for your honeymoon to Ireland.
Best Honeymoon Hotels & Resorts in Ireland
Powerscourt Hotel, Autograph Collection
Enniskerry
$$$
Best for a Honeymoon at Powerscourt Estate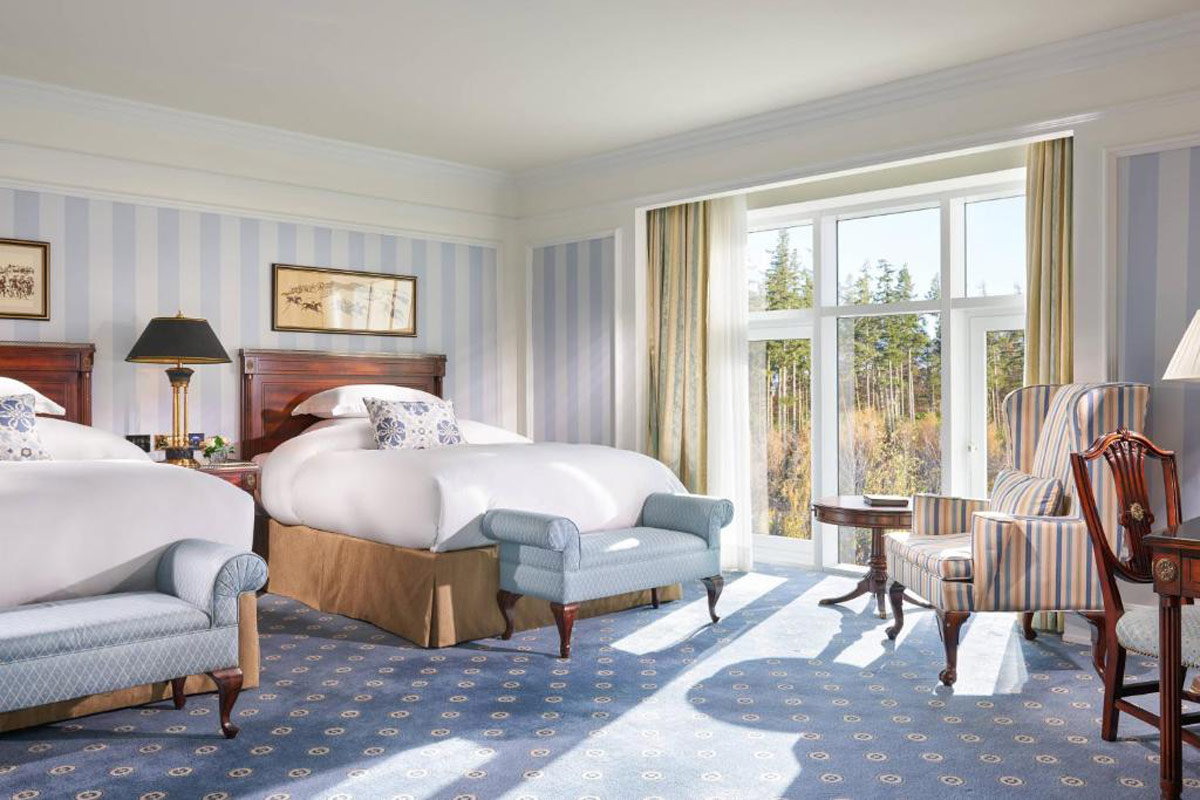 Powerscourt Estate is one of the most popular destinations on an Ireland honeymoon. Want to save the commute and extend your stay on the iconic property grounds? Then you'll want to stay at the Powerscourt Hotel.
But it's not only about convenience at this rural 5-star retreat. The service and amenities are as good as any you'll find on an Ireland honeymoon.
Enjoy an afternoon at the thermal spa, play at one of 2 golf courses on-site, or dine at the famous Sika Restaurant for a taste of modern Ireland cuisine.
When ready for a quiet evening together, head back to the charming suites with the highest quality mattresses and linens. Take advantage of 24-hour room service, and celebrate your marriage in style without even leaving the room.
Cliff House Hotel
Ardmore
$$$
Best for Ireland Honeymoon Packages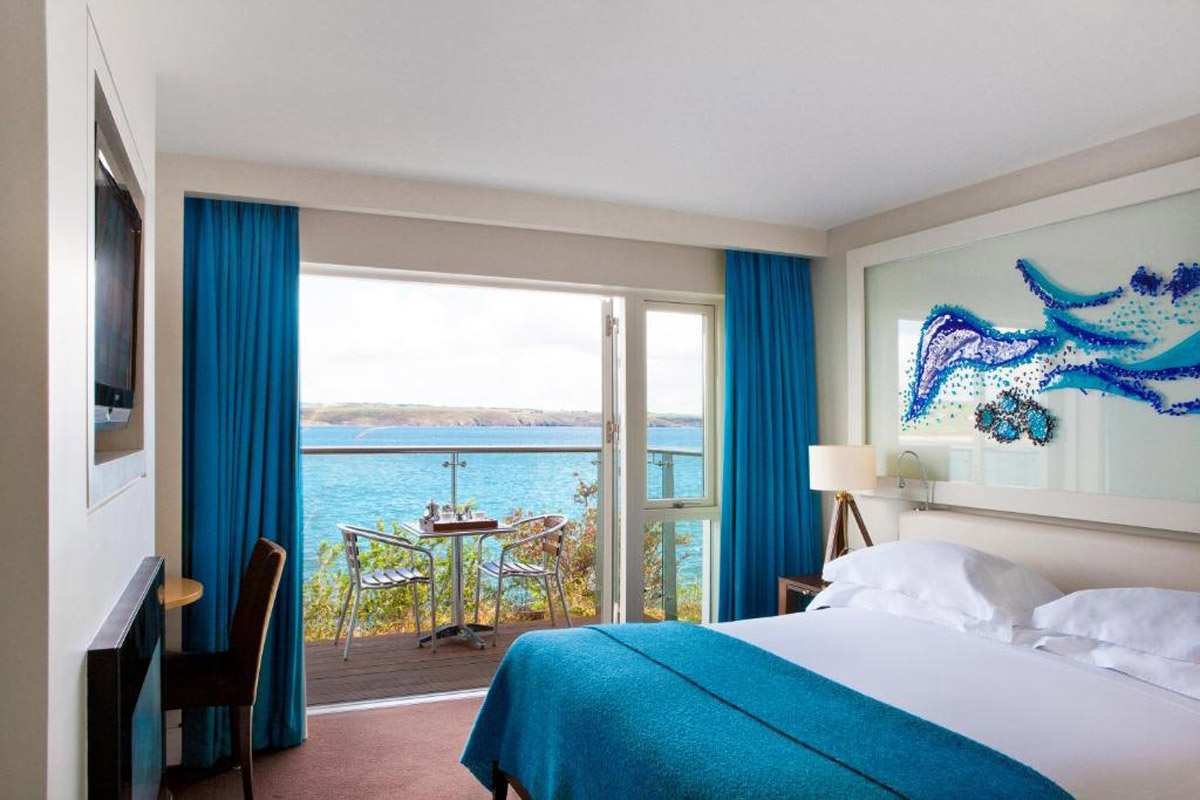 After the best ideas for an Ireland honeymoon itinerary? Stay at the Cliff House Hotel and book the Couple's Retreat package.
Trust us when we say this is one of our favorite ideas for an all-inclusive honeymoon package you'll find in the country.
What makes it an easy choice for couples traveling together on their honeymoon in Ireland? Your gorgeous suite will have views of Ardmore Bay, which you can celebrate with a complimentary sparkling wine upon arrival.
And once you've settled in and gotten enough of that million-dollar scenery, head down to the Michelin-star restaurant, where you receive an eight-course meal for your first night. If that's not enough culinary delight, you can dine at the bar and have a three-course dinner in another romantic setting on another night of your choice.
Top this all off with a spa treatment for two, and you'll wonder if there's a better way to celebrate walking down the aisle. We've yet to find many that compete with this.
Kilronan Castle Hotel & Spa
Ballyfarnon
$$
Best for a Honeymoon in a Castle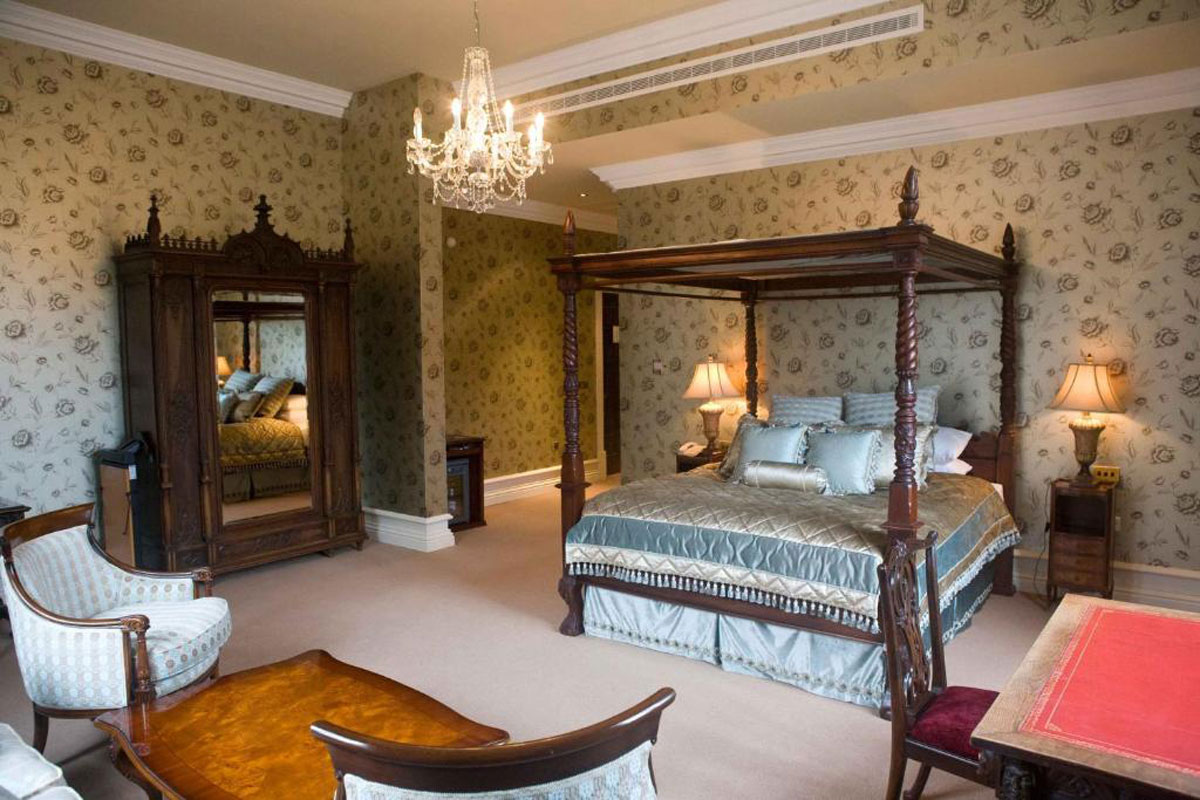 Kilronan Castle Hotel & Spa gives you the opportunity to stay in a historic castle on your romantic Ireland honeymoon. We love the idea of feeling like royalty on your dream vacation, and this iconic resort affords you every opportunity to do so.
What makes this an excellent choice for your honeymoon in Ireland?
The gorgeous property has a spa and restaurant, both of which are popular amongst guests. And the indoor pool, which blends ornate old-school decor with modern sensibilities, is a fantastic place to take a romantic dip together after a long day hiking nearby.
Rooms are cozy and luxurious, feeling every bit the part of what you'd imagine your Ireland honeymoon in a castle to be. And the beds are large and comfortable, dressed with the coziest comforters that will make any dreary Irish evening seem perfectly romantic.
Abbeyglen Castle Hotel
Clifden
$$
Best for Affordable Luxury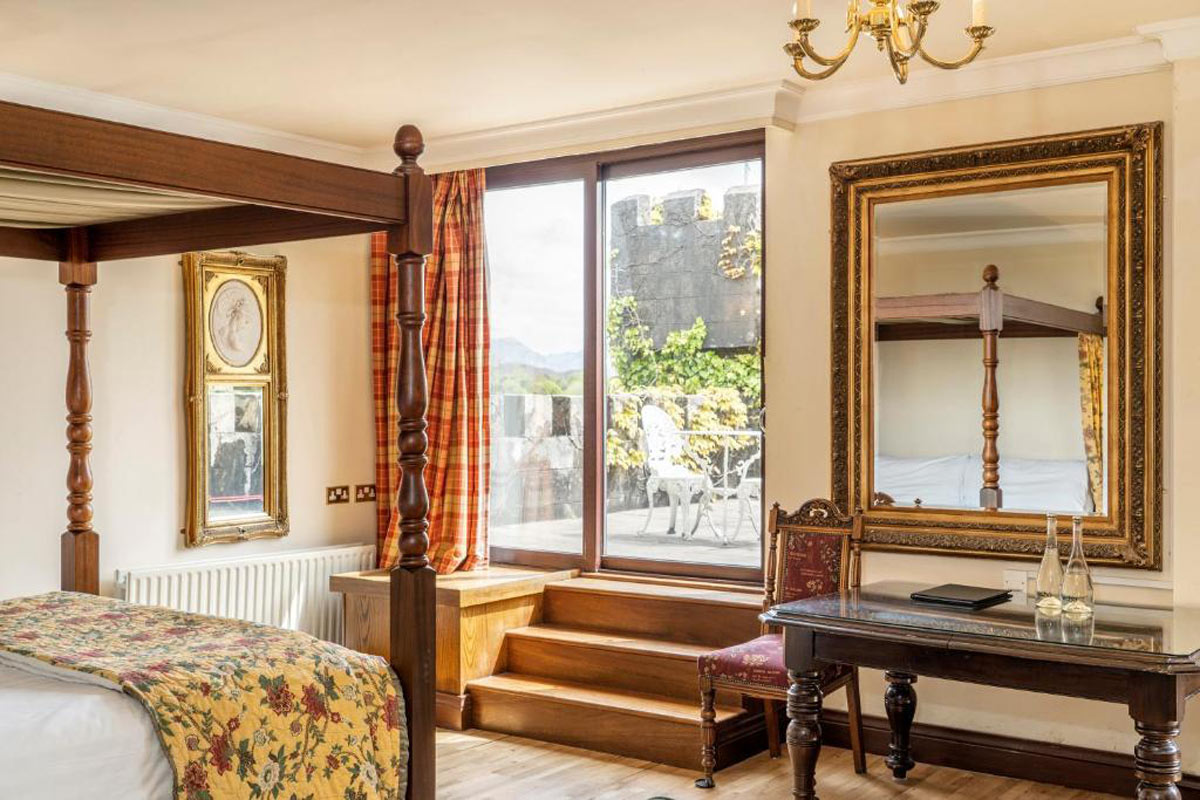 Where can you honeymoon in Ireland on a budget? Abbeyglen Castle Hotel will appease nearly any traveler at a price almost too reasonable to believe.
The nearly 200-year-old property offers you a storybook backdrop for your honeymoon in Ireland, with a gorgeous fountain that complements views of the Twelve Bens Mountains and manicured lawns in the middle of a private courtyard.
The Castle grounds are a beautiful site to see from the outside, but the rooms here are exceptional in their own right. Basic accommodations have everything you could want, but for the price, we'd recommend splurging for a Superior Triple Room.
In addition to the romantically quaint accommodations with antique furniture and art, you'll have a walk-out balcony where you can enjoy your complimentary breakfast each morning.
Sounds kind of perfect? We think so too.
The Glasshouse
Sligo
$
Best for a Lively Honeymoon in Ireland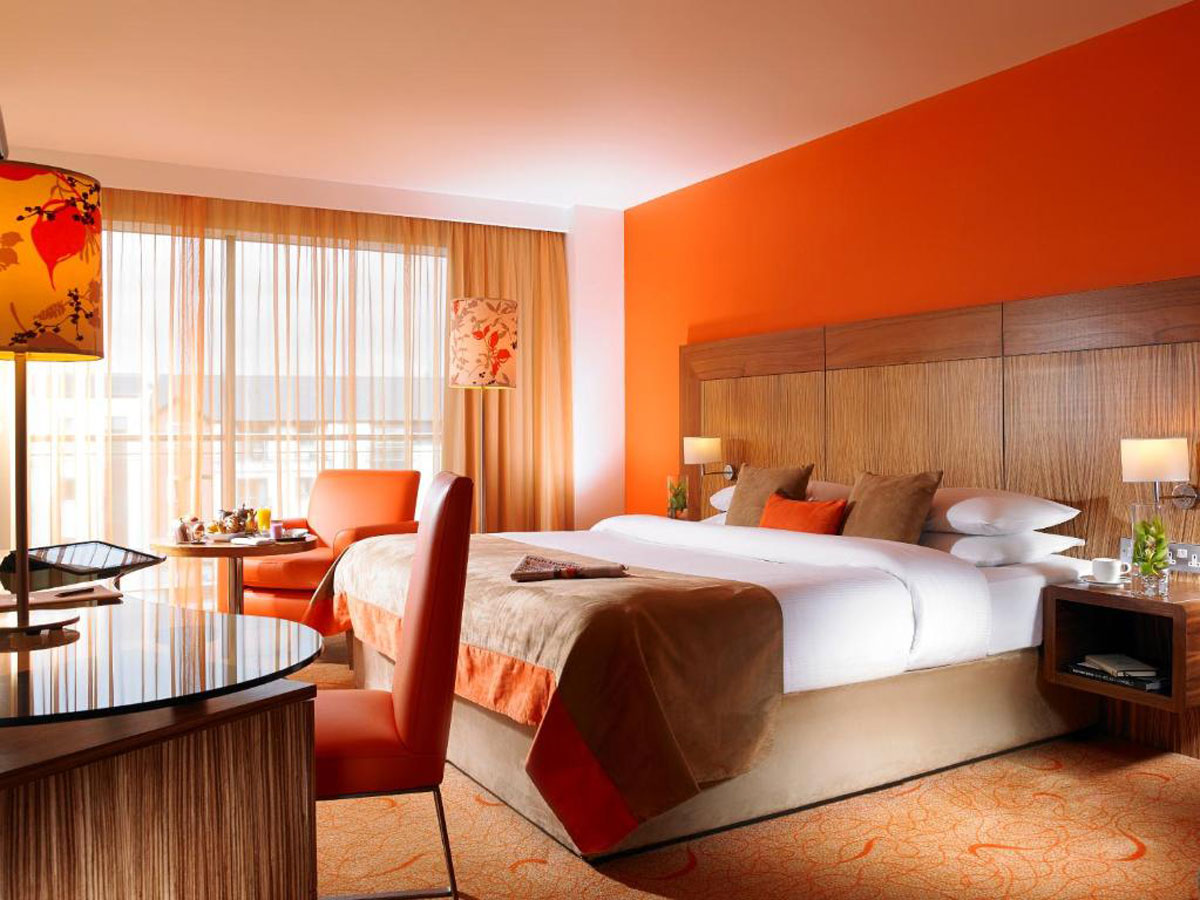 The Glasshouse is a stylishly appointed hotel on the Garravogue River that evokes modern sophistication with a lighthearted touch that's absolutely perfect for millennial honeymooners or the young at heart.
Bold angles, colors and flavors make up the personality of this 4-star hotel inside and out. You'll also be a short walk from the main attractions in Sligo, but the restaurant and bar inside the property are worth your attention.
The rooms are comfortable and buoyant, with modern art and a bright color palate ideal for the more youthful couples on their Ireland honeymoon.
But any honeymooner can opt for a room with a river view and marvel at the gorgeous scenery that likely inspired local poet W.B. Yeats.
Ireland Honeymoon Tips: What You Need to Know
How to Get to Ireland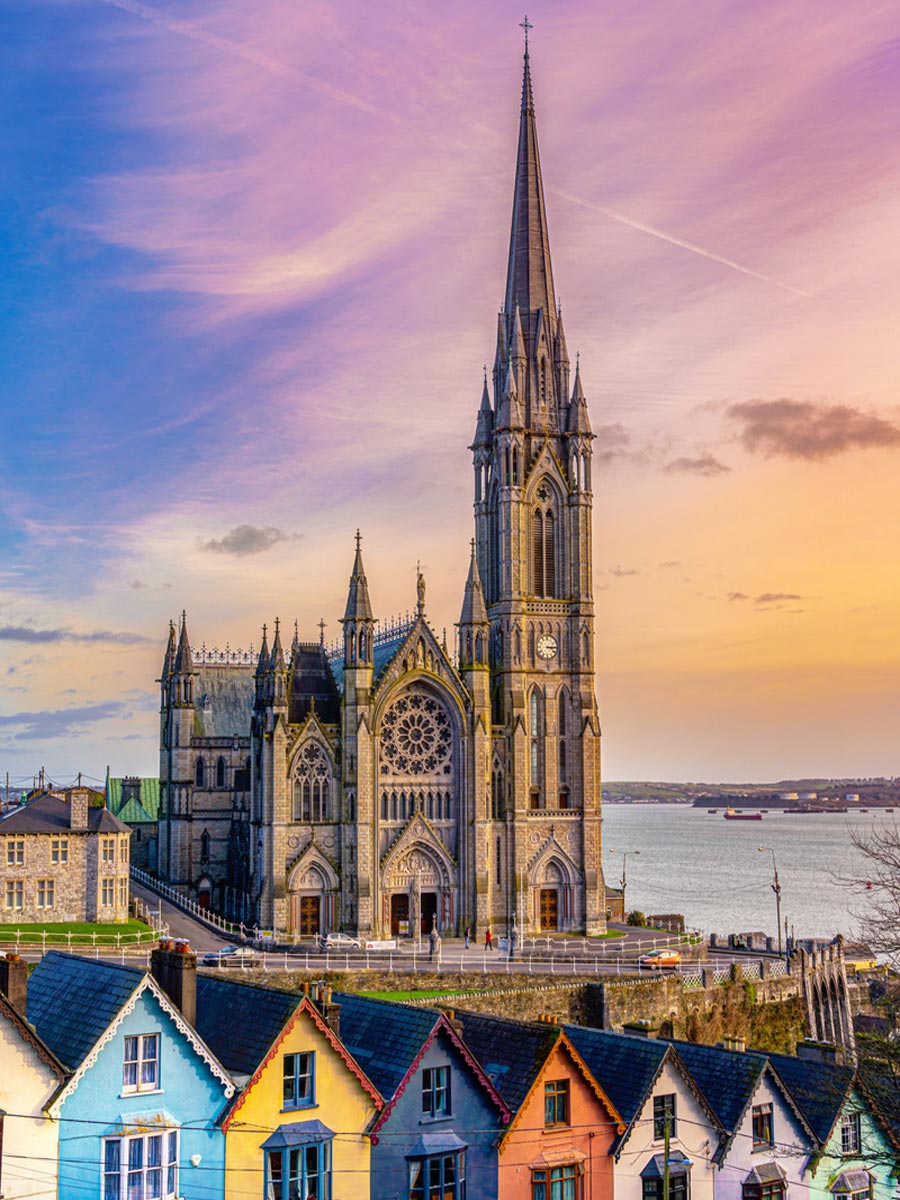 What's the best way to get to your Ireland honeymoon? Booking a cruise or flight are the two most common ways to reach this European Island.
There are several international airports, with Dublin Airport (DUB) being many honeymooners' top choice.
The Best Ireland Honeymoon Destinations
Cliffs of Moher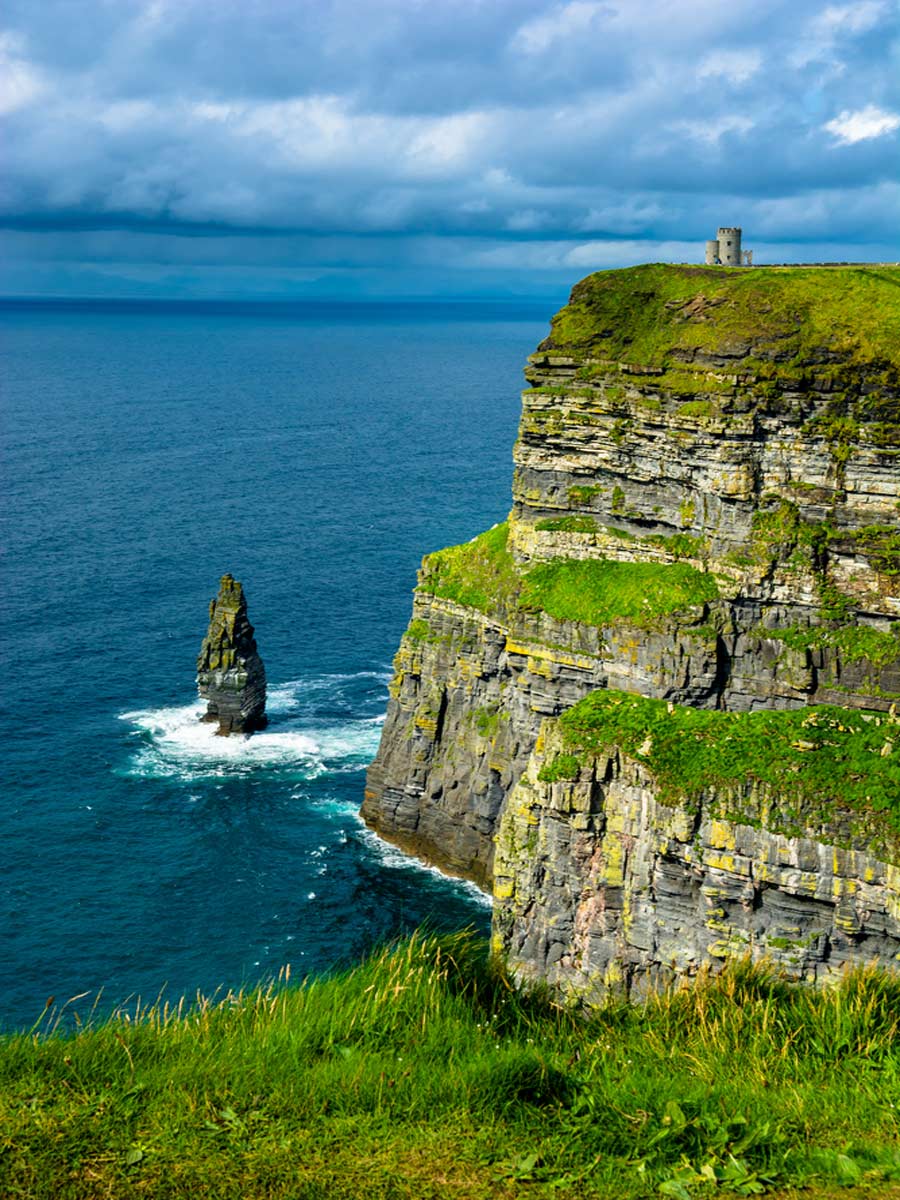 The Cliffs of Moher is perhaps the most beautiful coastline you'll see on your Ireland honeymoon. These cliffs are a defining natural feature of the country and deserve to be at the top of every Ireland honeymoon itinerary, with peaks reaching over 700 feet.
What to do while you're here? If you fancy taking a romantic stroll on your Ireland honeymoon, this is the place to do it.
Whether you walk the coastal trail (be sure to get a good night's rest ahead of time) or visit one of several towers along the rocky bluffs, you're apt to see some of the most beautiful sites in Ireland on your honeymoon.
Blarney Castle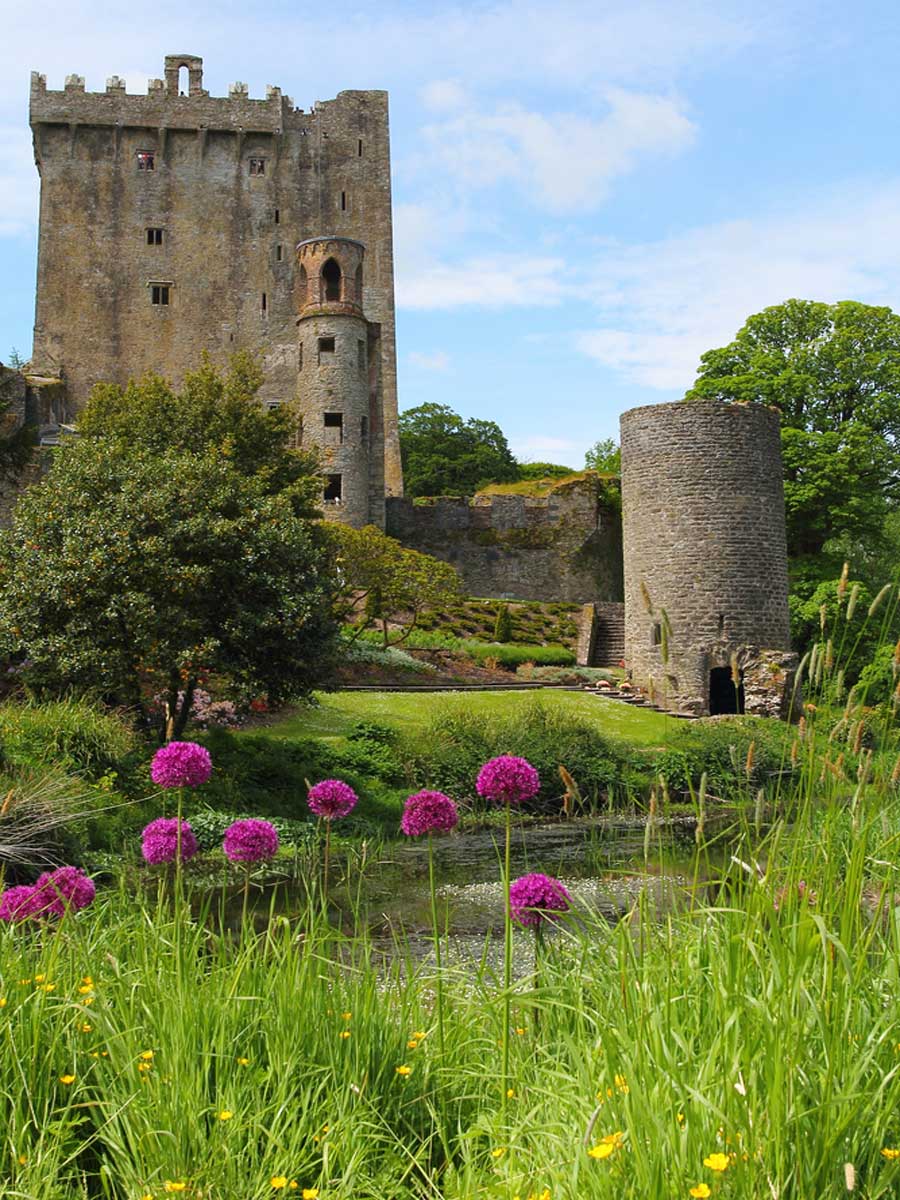 If you and your partner are keen to visit a castle on your Ireland honeymoon, make it Blarney Castle.
Medieval architecture is at its finest here, and you'll want to peruse the property grounds to admire ancient European architecture and history. But it's inside that is why most people visit this location on their Ireland honeymoon trip.
The Blarney Stone is a must-see attraction, and for couples who like to flirt with tradition, kissing the Blarney Stone is thought to bring charm and maybe even success in future endeavors.
We're still trying to decide if it works, but what better way to start your marriage on the right foot?
Killarney National Park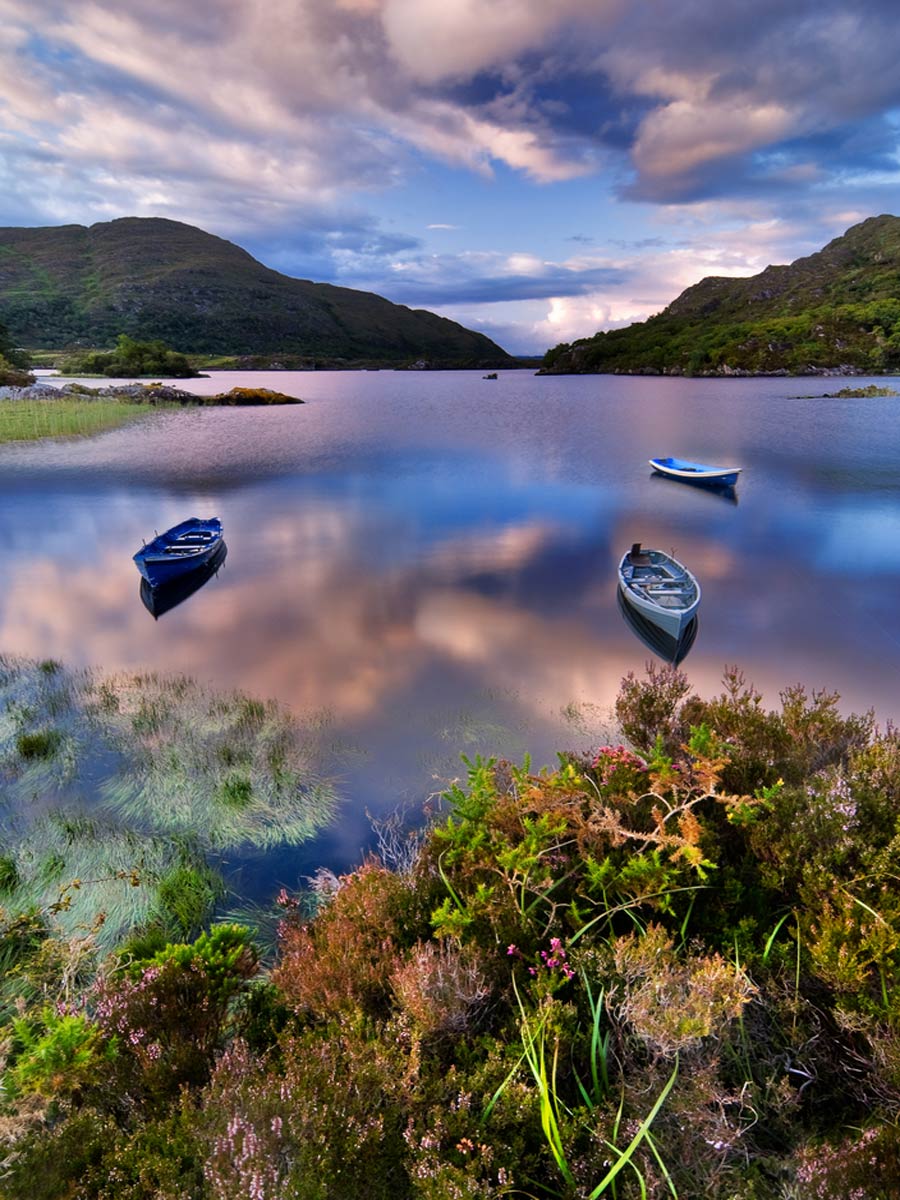 Want one of the best honeymoon spots in Ireland to admire its natural beauty? Look no further than Killarney National Park.
The park is enormous and has some of the most celebrated biodiversity you'll find on your Ireland honeymoon. From the stunning red deer to the northern emerald dragonfly, you can see plenty of wildlife on your honeymoon in Ireland that you won't find in many other places.
The park is part of the Ring of Kerry, an Ireland honeymoon destination you won't miss driving through. But be sure to spend an afternoon in the national park and hike some of Ireland's most beautiful waterfalls, historic properties, and hillsides.
Powerscourt House & Gardens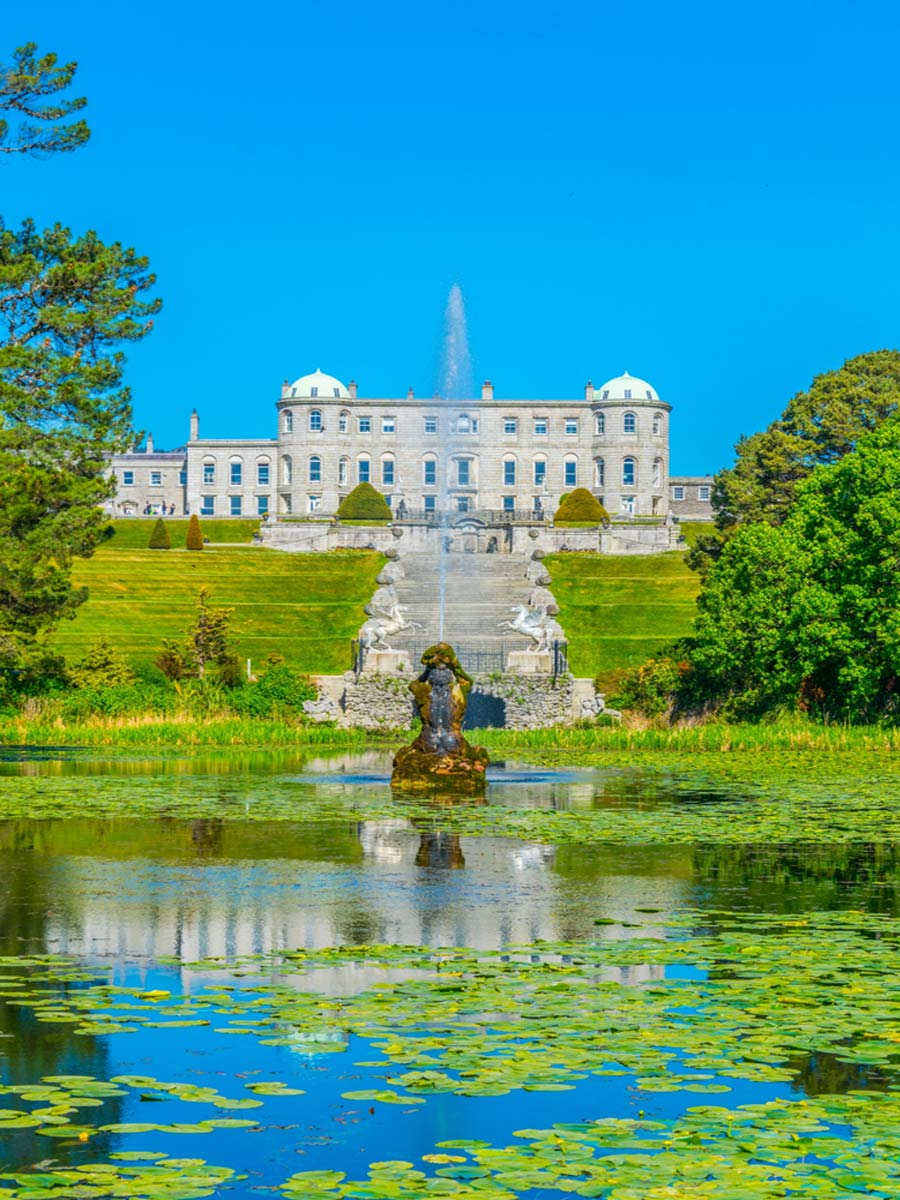 Looking for honeymoon places in Ireland with some uniquely breathtaking photo opportunities? Head straight to the Powerscourt House, where you and your spouse can enjoy an unforgettable honeymoon in one of the most idyllic settings in Europe.
If you love well-manicured gardens or are looking for the perfect place to take honeymoon photos in Ireland, be sure to pay the 13th-century estate a visit.
Not convinced? How about walking over to one of the tallest waterfalls in the country while you're here. Simply put, it's one of the best places to honeymoon in Ireland.
Dublin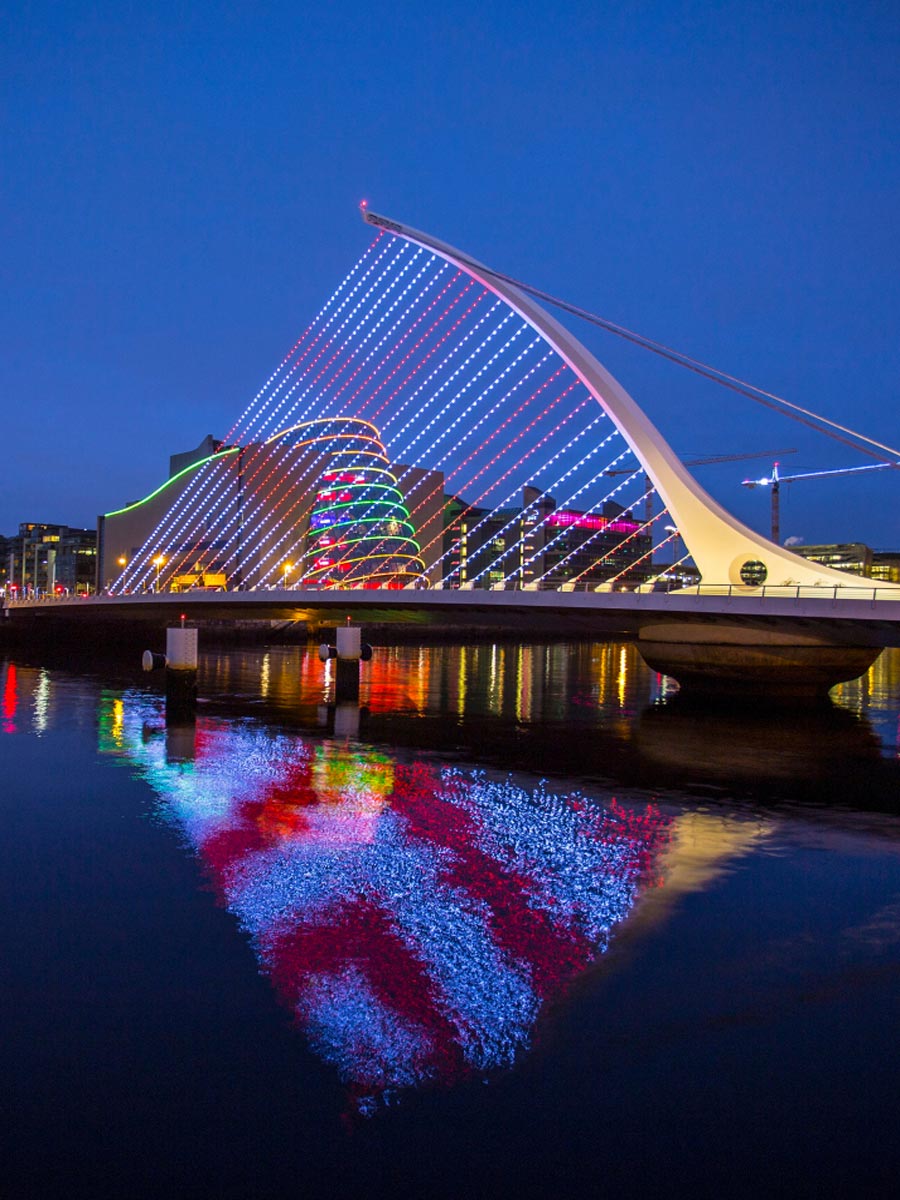 Dublin is the capital city and may be the most well-known Ireland honeymoon destination.
But what makes it a must-visit destination?
We love the history and hospitality of the impressive city by the water. St. Patrick's Cathedral, Trinity College and Dublin Castle are all beautiful destinations that any casual fan of architecture can appreciate. The Guinness Storehouse is a mandatory stop for any beer fan, too.
But the food in Dublin is a reason to come by itself. With anything from traditional pub fare to 2-Michelin Star standouts like Liath Restaurant, Dublin offers something for every appetite.
The Best Time to Visit Ireland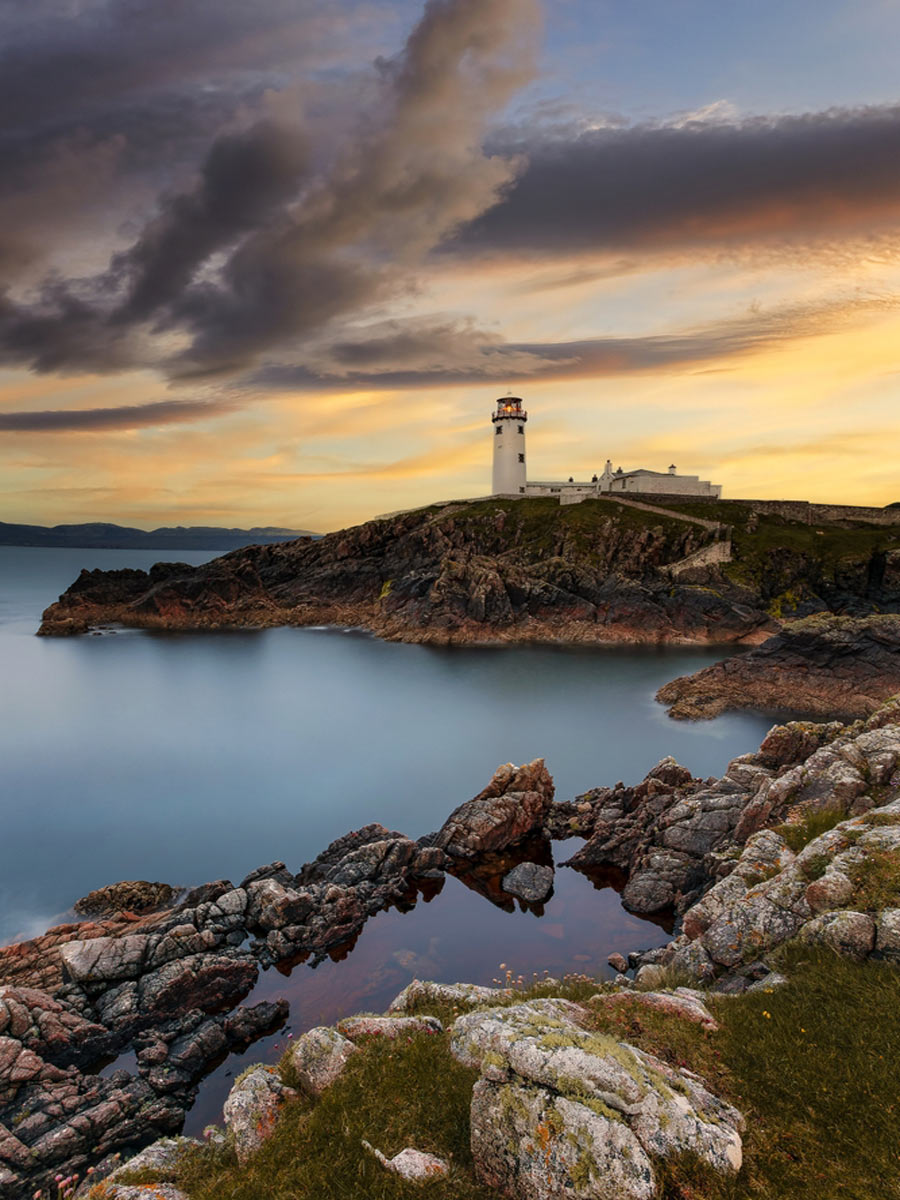 Ireland is a gorgeous place to visit, but the weather isn't the reason most people take a honeymoon in Ireland.
Rain, wind and cool temperatures may show up any time, and if you're ready for it, we think it can add to the romance of your trip by giving you the perfect excuse for cuddling up by the fireplace with a warm beverage or snack.
So when is the best time for Ireland honeymoon vacations?
Spring and fall are ideal times to go. During these months, you'll pay reasonable rates at hotels and avoid the coldest temperatures of the year.
How Long to Spend on Your Ireland Honeymoon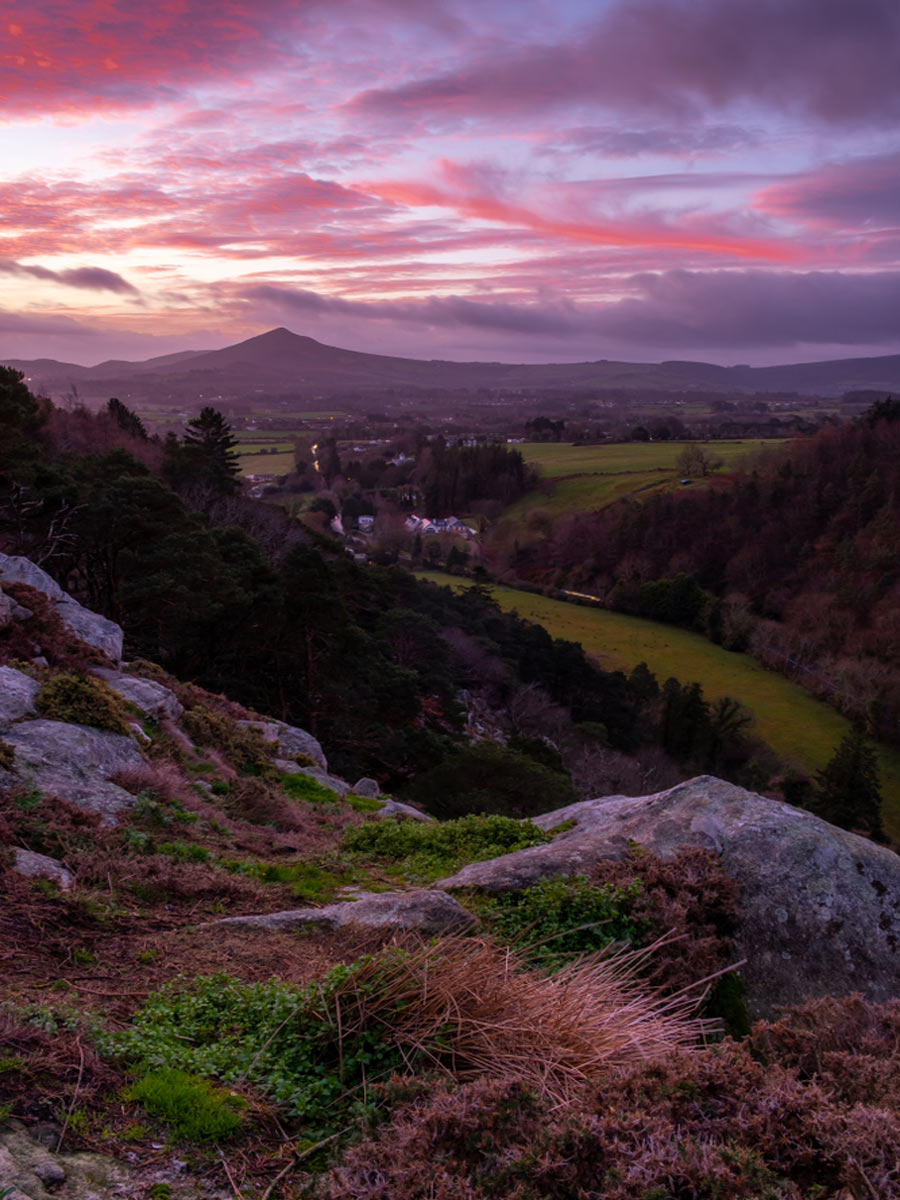 Visiting Ireland is often done as a part of a European honeymoon or even a honeymoon cruise.
So if you're planning your Ireland honeymoon trip as part of a longer vacation, three days is ample time to get a feel for the country and much of what it offers. But if Ireland is your one-stop on your romantic honeymoon, we suggest staying a whole week to see some lesser-traveled locations on your dream vacation.
How Much Does an Ireland Honeymoon Cost?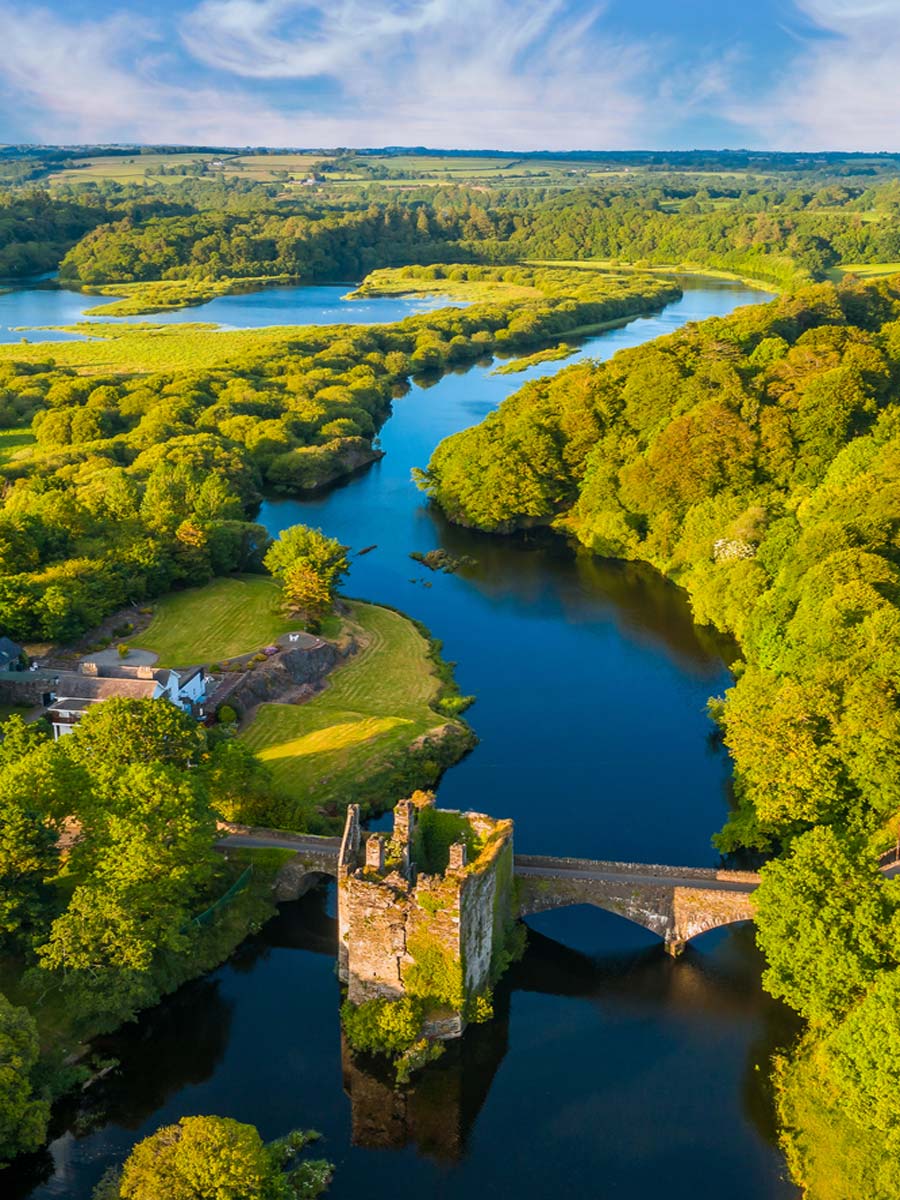 What does an Ireland honeymoon cost?
You can find budget hotels and luxury resorts for your Ireland honeymoon. The trip can range from affordable to quite expensive, depending on how much you set aside in your honeymoon fund.
If you plan to spend a week on your Ireland honeymoon, we suggest planning to spend between $4,000-$7,000 for airfare, accommodations and any other spending your trip may require.
Ireland Honeymoon Resorts: Map
Ireland Honeymoon Guide: Read Next