Dreaming of a winter wonderland honeymoon? This Iceland honeymoon guide has got you covered.
At first thought, a cold honeymoon doesn't sound too fun. But we're here to convince you otherwise.
While Iceland might not be the most popular honeymoon destination in Europe, it's been making a name for itself over the years. And we can see why.
Its wild beauty looks like something from a storybook – with deep green mountainsides, roaring waterfalls, and dark waters filled with mystery and intrigue. Not to mention that the colder weather makes for cozy evenings snuggled up in front of a roaring log fire.
Ready to start planning your Iceland honeymoon? We thought so.
Why Honeymoon in Iceland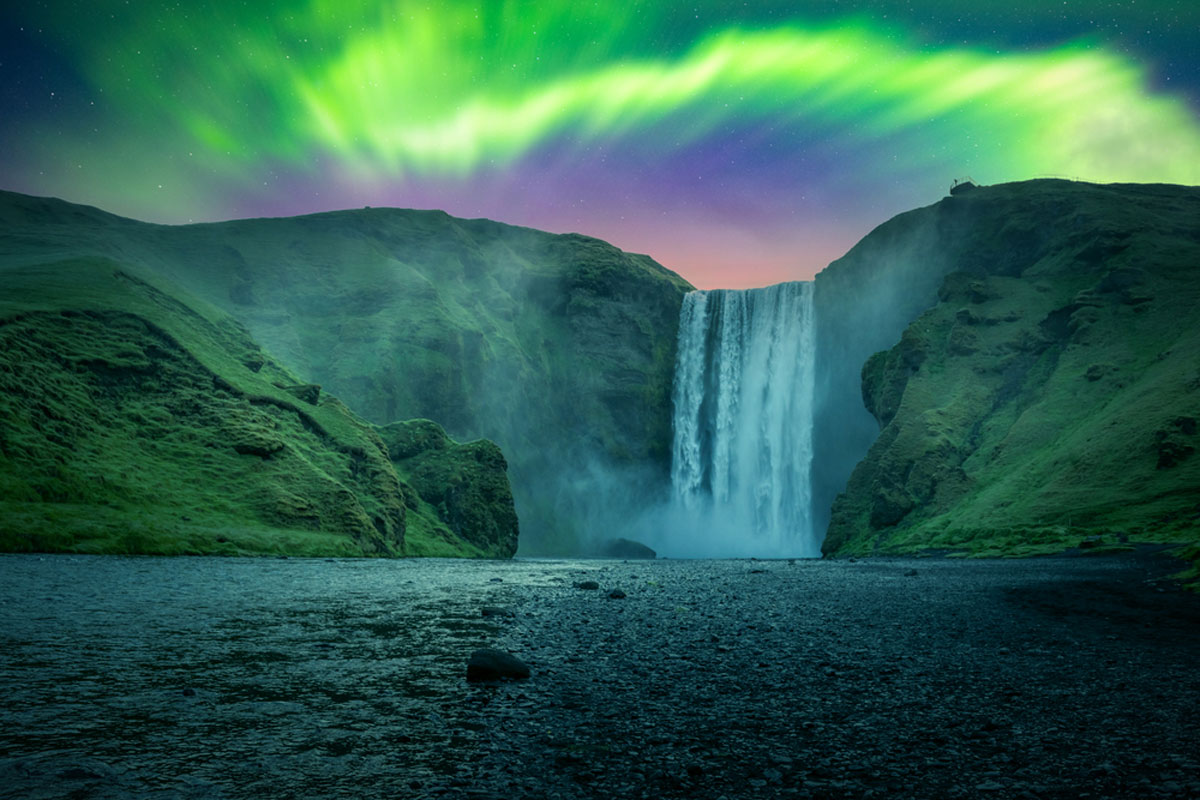 Iceland is having a moment right now. The once-sleepy island in Northern Europe is currently a top destination for travelers worldwide.
But is it a good spot for a honeymoon? Most definitely.
The Land of Fire and Ice is an epic location with some of the most impressive natural beauty you'll ever see. Add to this activities like dog-sledding, lagoon-dipping, and ice-trekking, and you've got a recipe for a magical honeymoon.
Check out some of our favorite destinations and resorts for your honeymoon in Iceland.
Best Honeymoon Hotels & Resorts in Iceland
Golden Circle Glamping – Luxury Domes
Selfoss
$$
Best for Glamping on Your Iceland Honeymoon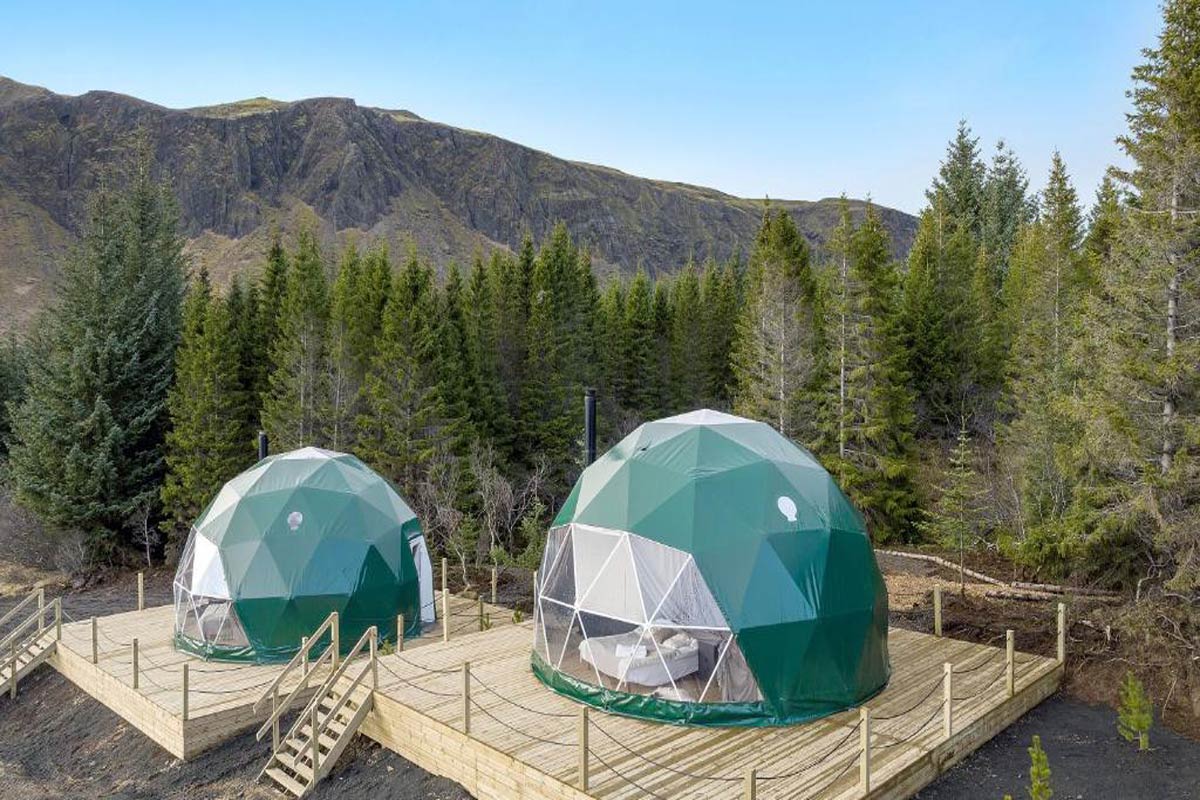 Dreaming of a once-in-a-lifetime experience? Staying at the Golden Circle Glamping Luxury Domes is an incredible way to connect with nature in Iceland.
What makes this one of our favorite ways to experience the wild side of your Iceland honeymoon? Well, just about everything.
We can't think of a better way to see the Northern Lights than from a dome-style accommodation in the woods.
The inside is modern and cozy. Think camping meets Architectural Digest. The bedroom and bathroom look more like something you'd see in a posh boutique hotel rather than a tent. And the fireplace, large private deck, and windows from top to bottom allow you to truly appreciate Iceland's incredible nature.

If your idea of a honeymoon in Iceland is to snuggle up and stare at the stars above, there's no better place to do it.
The Retreat at Blue Lagoon Iceland
Grindavík
$$$
Best for a Private Lagoon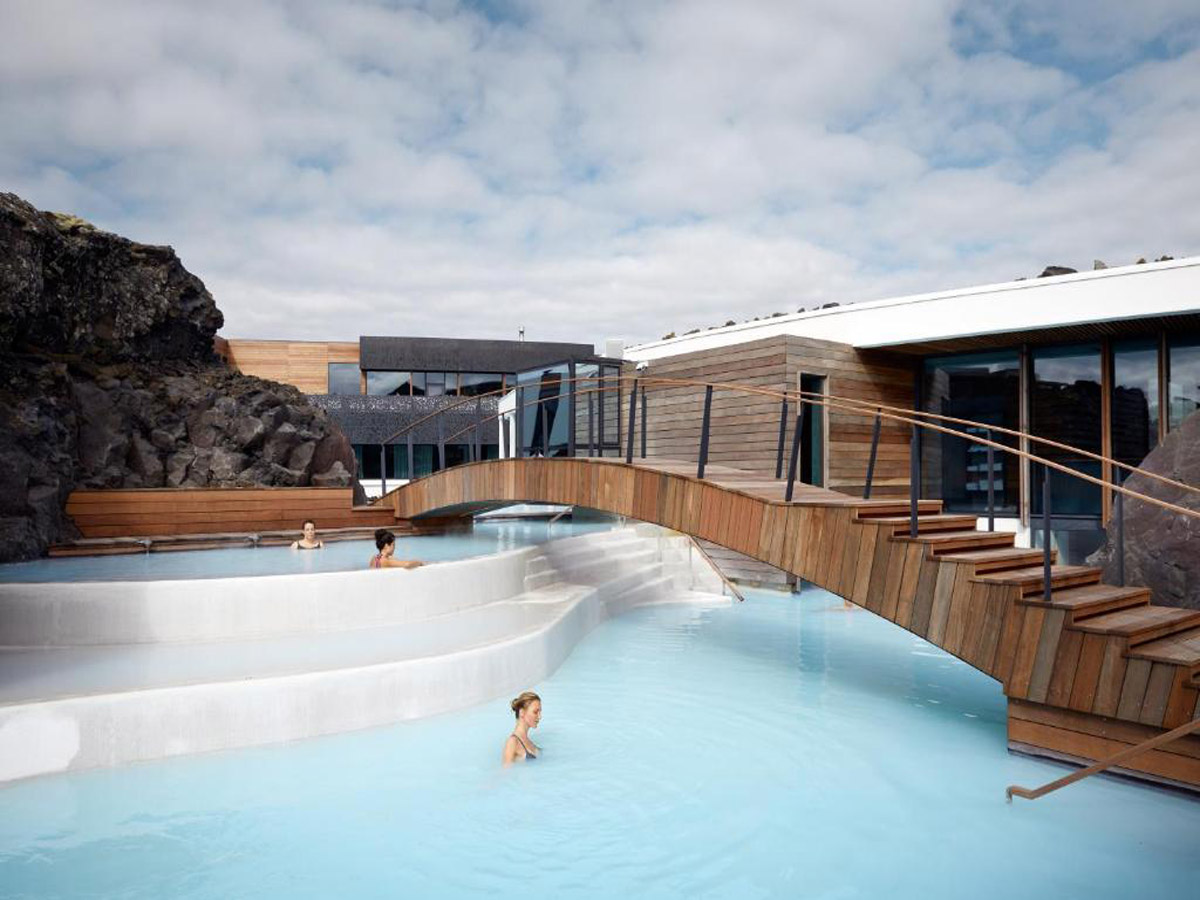 The Retreat at Blue Lagoon Iceland is one of the premiere Iceland honeymoon resorts if you fancy having one of the best spas in the world right outside your room (sign us up for that).
Not only do you have direct access to the famous healing properties of the Blue Lagoon, but you can enjoy it from a private lagoon featuring the same storied waters. Access the mineral baths anytime their open during your stay, which will surely be a highlight of your honeymoon in Iceland.
But if you want an all-inclusive Iceland honeymoon like no other, be sure to book A Romantic Getaway. This Iceland honeymoon package will spare no detail, including unlimited access to the spa and lagoon, a 7-course tasting menu at a Michelin-guide recommended restaurant, and your choice of a massage during your 2-night stay.
Convinced yet? Start planning the ultimate Iceland honeymoon package now.
The Reykjavik EDITION
Reykjavik
$$$
Best for a Honeymoon in Reykjavik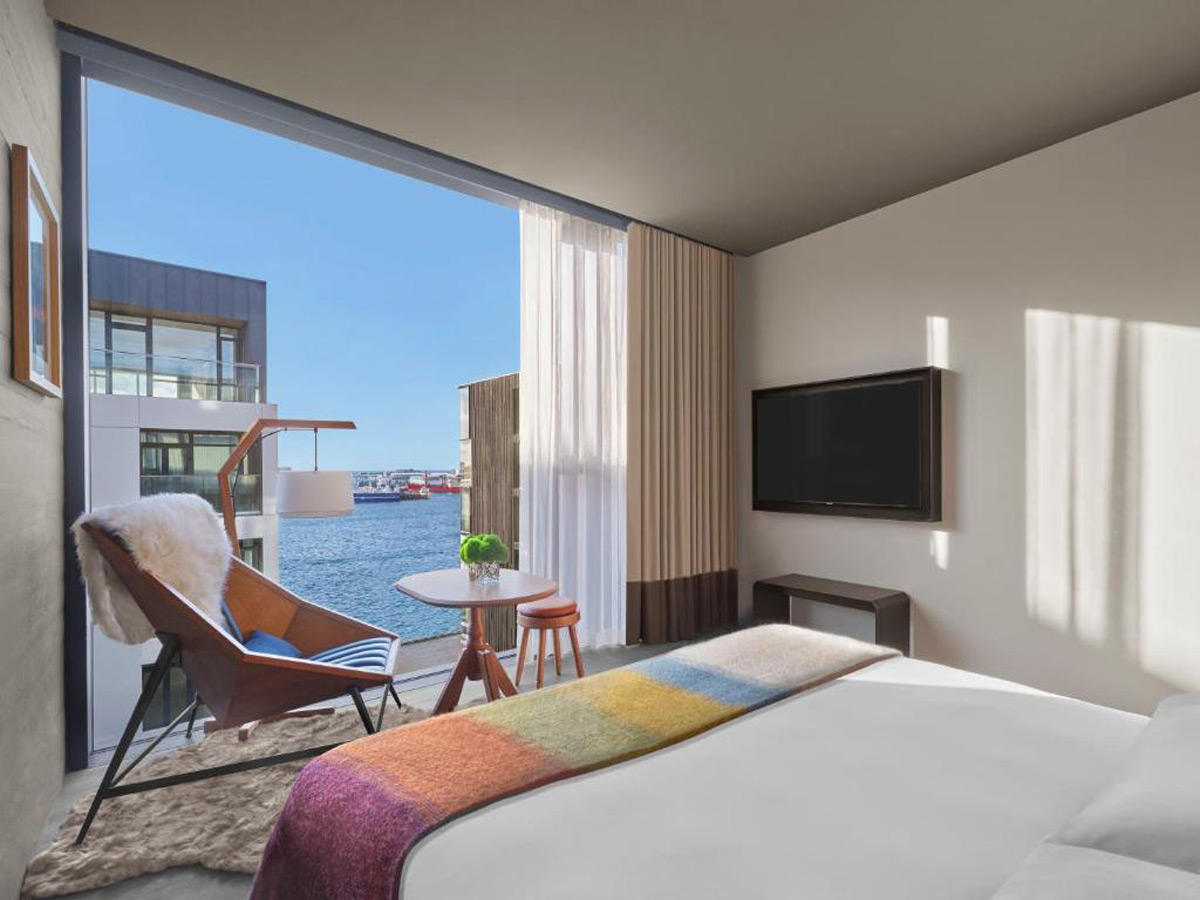 Reykjavik is the most famous city in Iceland and one of Europe's most underrated locations.
Long since an Iceland honeymoon was considered an unusual destination for a romantic vacation – it's now a popular place to visit, with Reykjavik being one of the top places to check out.
If you're staying in the city (we think it's a must for at least part of your Iceland honeymoon), you won't do much better than The Reykjavik EDITION.
If you arrive by boat, you're only a few minutes from the main seaport in Iceland. A 24-hour front desk is waiting for your arrival, and the hotel epitomizes class and elegance.
The rooms aren't extravagant, but they are cool, comfortable, and stylish – which fits perfectly with the fact that you're within walking distance of the vibrant city's top attractions.
Hotel 1001 Nott
Egilsstaðir
$$
Best for a Secluded Honeymoon
If you want to see Iceland's Eastern coast, one of the country's least populated areas, you can't do any better than spending your honeymoon at Hotel 1001 Nott.
Want to check out the Fjords (think the most magical narrow passageways where cliffs meet the ocean)? You'll have close access to it from this beautiful boutique hotel.
Gorgeous mountain views, a hot tub, and a delicious breakfast are a few remarkable features of this hotel. The front desk is open 24/7, offering you comfort as you travel to the remote location.
Better yet, rooms are comfortable, spacious, and modern, making them one of the best values you'll find on your Iceland honeymoon.
Sólbakki
Flateyri
$$$
Best for a Private Residence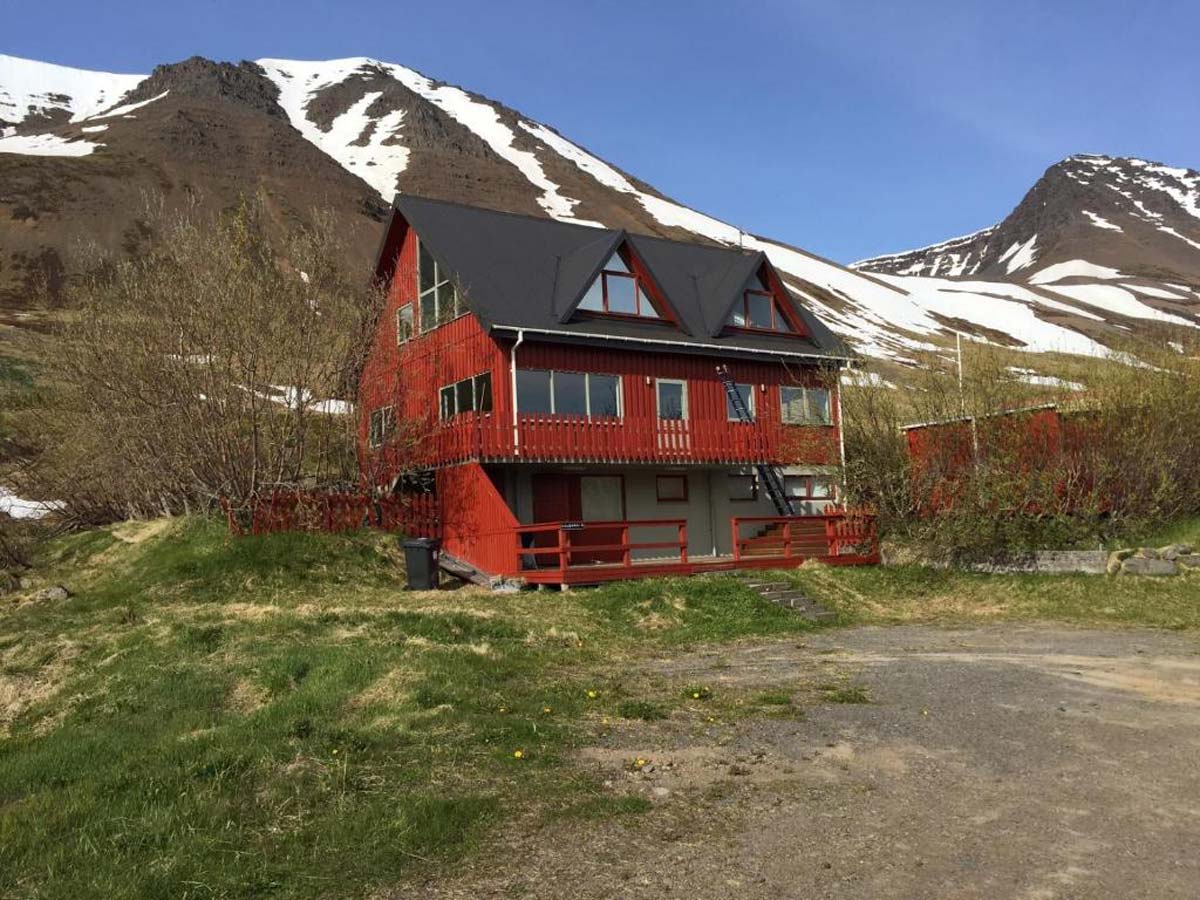 Is your idea of an Iceland honeymoon package a bit more D.I.Y? How about checking out this idyllic gem of a cottage in the gorgeous Westfjords?
Picturing a quaint red-painted villa with snow mountains in the backyard? This scenario isn't a dream – this place exists and is perfect for your honeymoon in Iceland.
Get cozy with your spouse in this picturesque villa at the perfectly charming Sólbakki house in Flateyri. The villa has all the amenities you need to feel at home like a kitchen stocked for cooking up a seafood dinner from the nearby fishing village.
Want to spend a day enjoying the west side of Iceland? Visit nearby attractions like Pollurinn Hot Springs or The Avalanche Protection Wall of Flateyri and finish the day with a drink or meal at the popular Vagninn Restaurant.
Blabjorg Resort
Borgarfjordur Eystri
$
Best for a Budget-Friendly Honeymoon in Iceland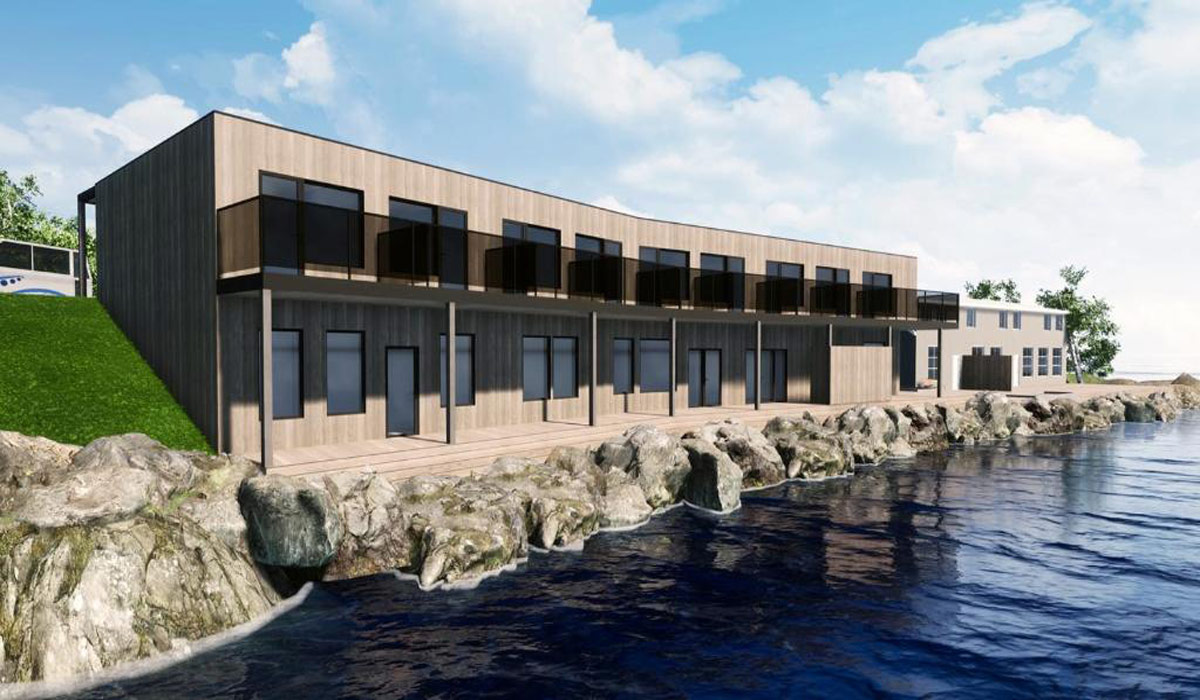 Looking for an Iceland Honeymoon along the road less traveled? You'll want to add Blabjorg Resort to the very top of your Iceland honeymoon itinerary.
First of all, the small fishing town it's in couldn't be more adorable.

Check out local sights like Lindarbakki (an amazing turf house) and the excellent hiking in Storurd. You're also a short drive from seeing puffins by the thousands (you'll only see these unique birds in the summer at Hafnarhólmi).
Note that most rentals are hostel-style and have shared bathrooms. Book the private apartment rooms if you're keen to have some privacy on your Iceland honeymoon (we can't fault you for that).
What the resort lacks in luxury – it makes up for in comfort and authentic beauty on your Iceland honeymoon. Try the soaking tubs and spa the property is known for, and take in the natural beauty of this remote fishing village in style.
Iceland Honeymoon Tips: What You Need to Know
How to Get to Iceland
What's the best way to get to Iceland? Take your pick between land or sea.
If you're flying in, you can choose between five international airports. Keflavik International Airport (KEF) is the most popular destination for travelers to land when they head to Iceland.
Arriving by boat? You'll most likely be docking at Skarfabakki Harbour in Reykjavik.
The Best Iceland Honeymoon Destinations
Dettifoss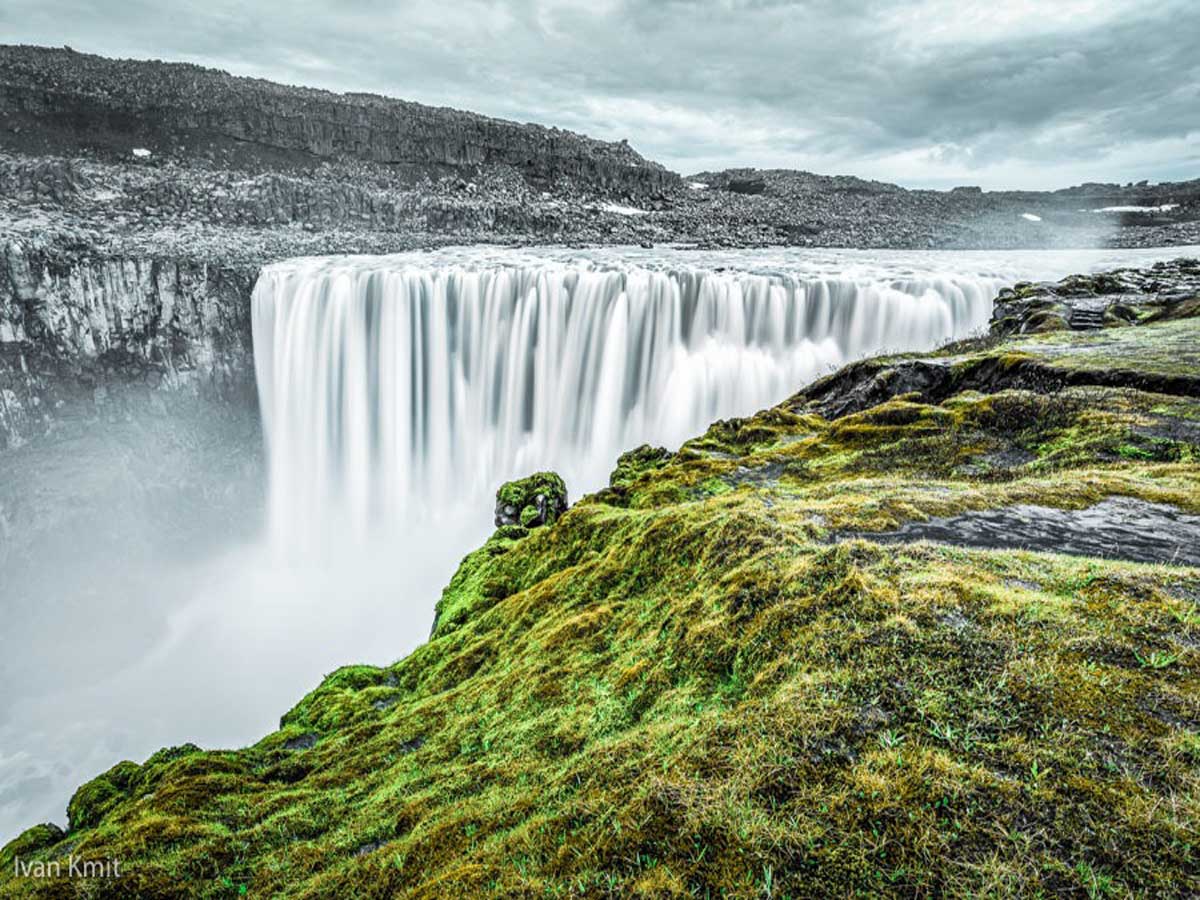 Care to check out some waterfalls on your Iceland honeymoon? Wait – that's half the reason you're here, isn't it?
Dettifoss is one of the best you'll find on your honeymoon in Iceland. You'll see one of the most dynamic waterfalls in Europe when you visit the popular Iceland honeymoon location.
We're not kidding when we say this waterfall packs a punch. So bring your best raincoat and stay at a distance while you take in the enormity of something only a honeymoon Iceland wilderness can accommodate.
Also, be sure to check out other parts of Vatnajökull National Park while you're here – it's famous for waterfalls, glaciers, and lagoons.
Blue Lagoon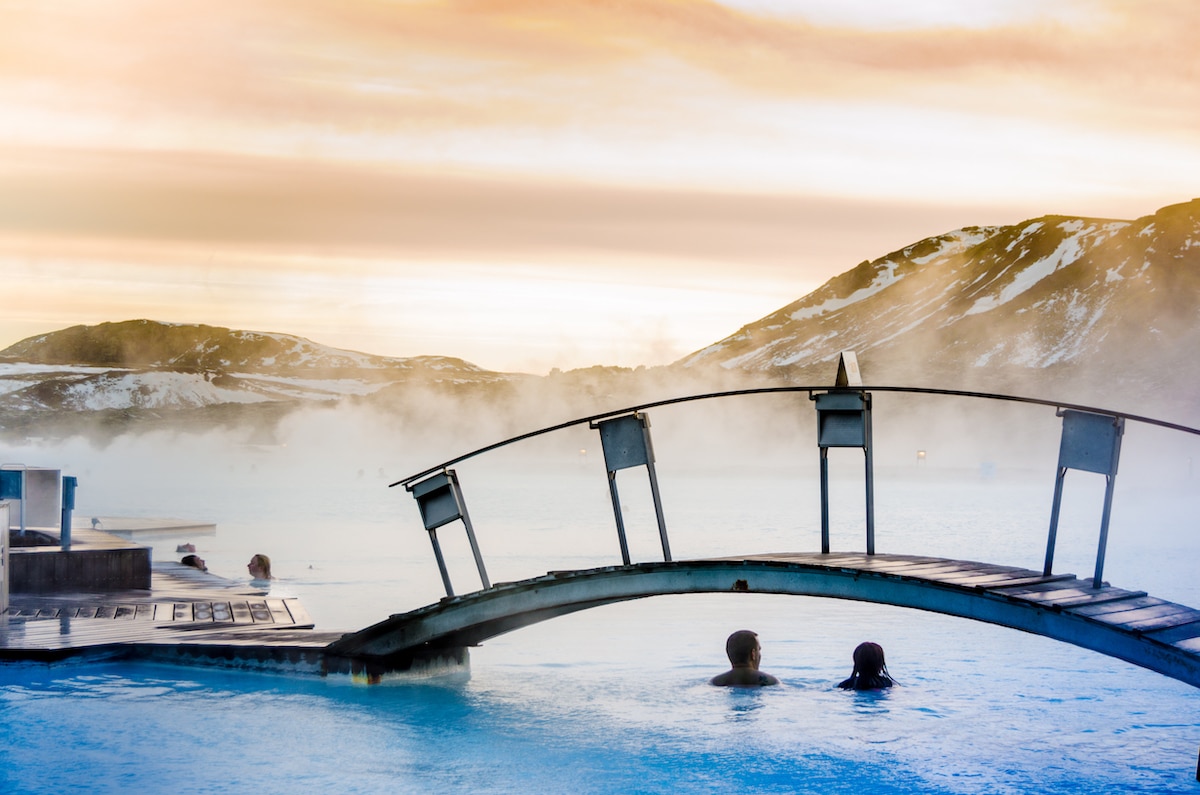 Ready to relax and soak your achy muscles after exploring the rugged (and chilly) beauty on your Iceland honeymoon? Head to the Blue Lagoon – Iceland's most famous geothermal spa.
What makes it so special? The waters aren't just comforting – some think they're actually medicinal.
The lagoon is a relatively recent attraction on Icelandic honeymoons, as swimming has only been open since the late 1980s.
But it's one of the most popular attractions in the country, now regularly visited by locals and honeymooners, too. You can even stay the night, as the resort sits right next to the incredible healing waters.
Reykjavik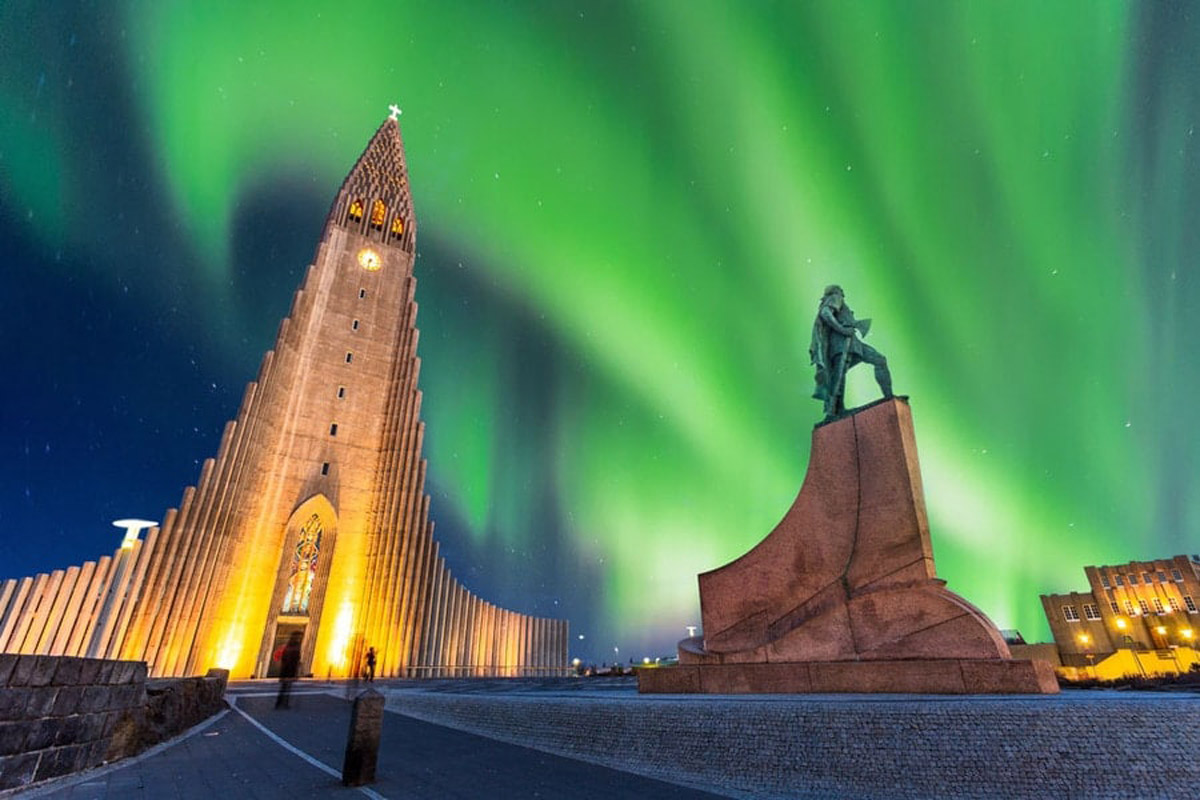 Iceland is most famous for its natural beauty – but there's plenty to do for the urbanite on their honeymoon in Iceland, too. The seaport city is Iceland's most prominent, home to the country's best architecture, entertainment, and cuisine.
The Viking history in Iceland is an important part of the culture – and you can learn plenty about it at the National Museum of Iceland or The Settlement Exhibition.
But modern Reykjavik is plenty fascinating, too. Check out a show at Harpa Reykjavik Concert Hall and Conference Center or do some shopping in Laugavegur and see why an Iceland honeymoon is now one of the most popular destinations in Europe.
Don't miss Hallgrímskirkja while you're in Reykjavik. The church is one of the most impressive architectural sites you'll see on your Iceland honeymoon.
And before you leave Reykjavik, know that an Iceland honeymoon itinerary isn't complete without eating local delicacies like lamb or langoustine.
Golden Circle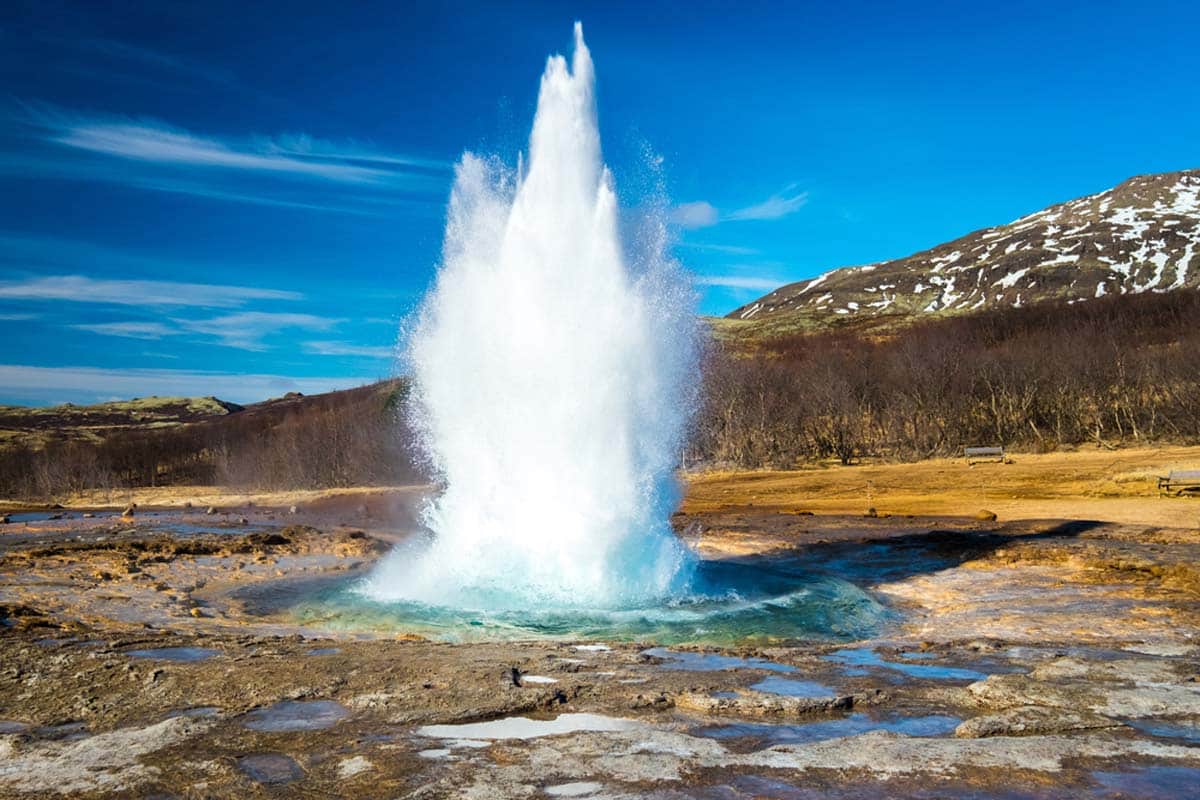 When you take a honeymoon to Iceland, visiting the Golden Circle is something you'll want to make time for.
Why is the Golden Circle a must-see? Simply put, some of the top Iceland honeymoon destinations are along this nearly 200-mile route. You'll see a few eye-popping locations along the Golden Circle: hot springs, geysers, waterfalls, and (oh yeah) tectonic plates.
You can schedule a tour or drive the route yourself – for couples who want to choose their own adventure on their honeymoon in Iceland.
Silfra Rift
Found in the Thingvellir National Park, Silfra Rift is your opportunity to scuba dive near the North American and Eurasian tectonic plates.
What does this mean? It's the one and only place you can swim between two continents where the land has split into two (very large) pieces.
You won't see much fish while diving, but you'll be plenty occupied by the incredibly unique experience of exploring the underwater anomaly.
Stakkholtsgja Canyon
Want to check out a canyon on your Iceland honeymoon? Head to Stakkholtsgja Canyon – which you can only visit by hiking in to.
The hike can be challenging (you'll want to go with experts if possible), but most couples will be glad they made the journey on their honeymoon in Iceland.
Here you'll see stunning greens and blues like pictures from a book. Pinch yourself and quickly realize this not-so-traveled location is very real and will be a memory you won't soon forget from your Iceland honeymoon.
The Best Time to Visit Iceland
Iceland is a wonderful place to visit year-round, especially if you're considering a cold-weather trip. An Iceland honeymoon in the winter is a great choice if you aren't put off by some below-freezing temperatures.
Keen to hike and sightsee when the weather is a bit warmer? Take your honeymoon to Iceland in the summer when the weather is delightful.
How Long to Spend on Your Iceland Honeymoon
Plan to spend a week on your honeymoon in Iceland. If a honeymoon in Iceland cost isn't an issue for you – you may want to spend one to two weeks in the country.
Because there are so many amazing national parks, hiking trails, and hot springs, you can keep yourselves plenty busy over a couple of weeks on your Iceland honeymoon.
How Much Does an Iceland Honeymoon Cost?
A honeymoon in Iceland costs around $2,500-$4,000 a week for lodging, food, and a rental car. Add the cost of two plane tickets, and most couples will spend around $5,000-$7,000 for their Iceland honeymoon.
Iceland Honeymoon Resorts: Map
Iceland Honeymoon Guide: Read Next